Aside from my awesome trip to Disney World at the beginning of the month, January has been pretty lackluster. It feels like it should be January 74th, not 31st… does anyone else feel this way?!
When I got back from Florida (my parents extended onto Boca Grande), I was faced with ALL THREE DOGS picking up a stomach bug at the kennel. Do you know how fun it is to take care of ALL THREE DOGS when they are vomiting and poo'ing? Multiple visits to the vet, many ruined beach towels, and countless hours of lost sleep later… they are all back to normal. #BLESS
The rest of the month has been delightfully uneventful. So much so that all I really have to show for it are a lot of Sadie photos! February will bring more excitement – a family vacation to HAWAII! Can't wait.
We celebrated Paul's birthday at our last UWay meeting. And the porgs are the best part of the new Star Wars movie!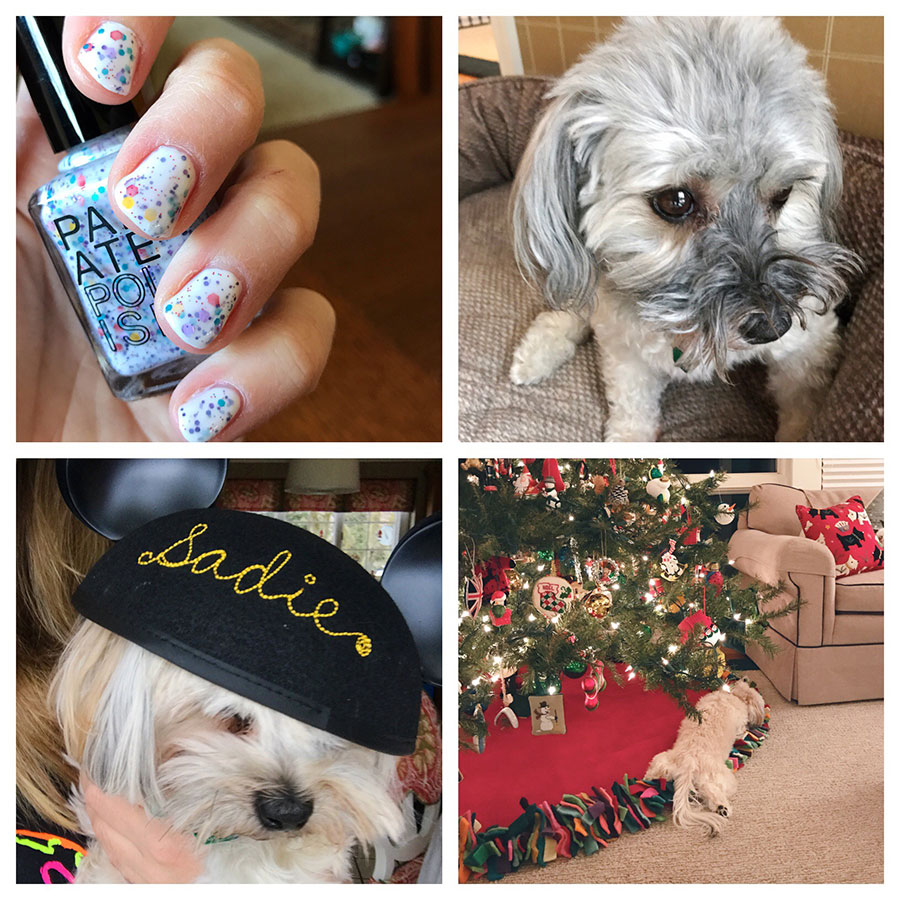 I loved my jawbreaker nails. I always like to do fun things while I'm on vacation, because certain looks just don't work in my conservative profession. For example, I'm going to rose gold my hair in Hawaii! Don't worry ma and pa, it only lasts 2 washes :)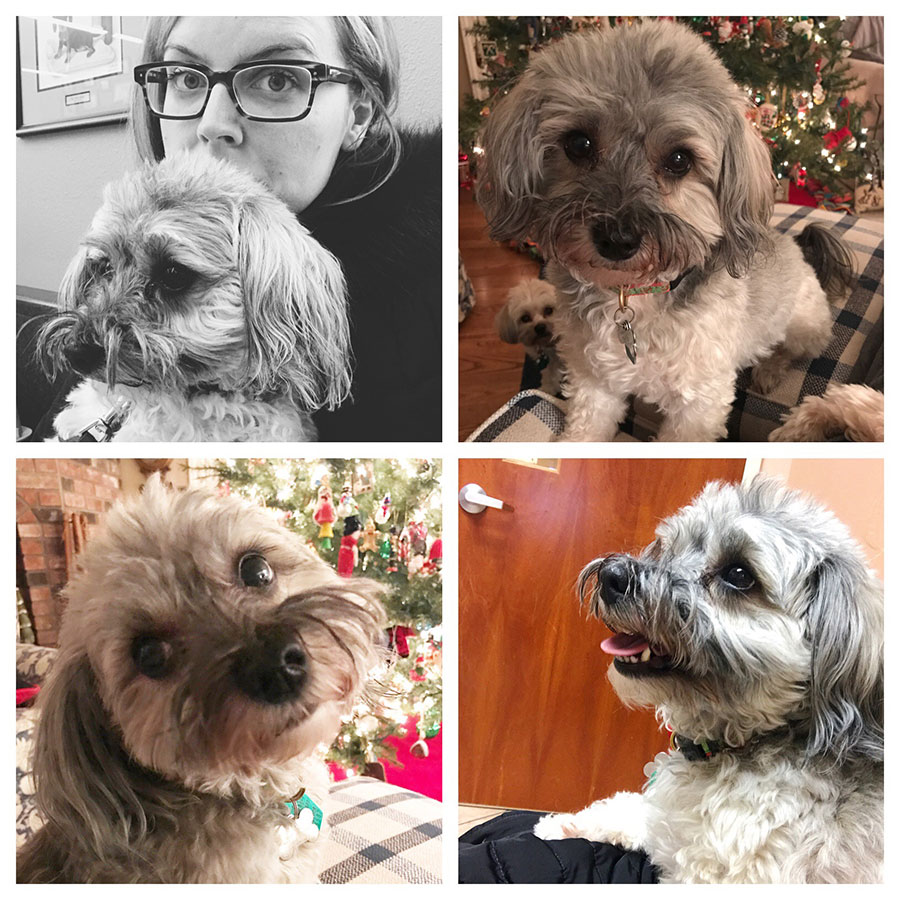 Gracie was the first pup to get THE SICKNESS.


I love our new local newspaper. And Christmas is out in my house, Valentine's Day is in.

Fog is awesome.


Gracie's feeling better and Sadie was not feelin' my snuggles. And delicious breakfast with Auntie Ra!


Vote on April 3rd! And, as I told you, the parade of Sadie photos continues.


The entire internet made those cookies — and the entire internet knows what's up. They. Are. Amazing. Chocolate chunk shortbread cookies. Ahhhh yes. Additionally, I had to get Sadie new copper-colored dishes at Target cause she's faaaaaancy. PS: wouldn't it be cool if rainbow hair could be a thing?


MORE SADIE! See, I told you I didn't do anything exciting this month. Oh, but I did go the reveal event for OSK's new headquarters — phenomenal.
I'll be back next month with more exciting things… like beaches and palm trees!