Look at me and how EARLY I am this month with my post! There are still a handful of hours left in the month of May! But oh my, May was a big month. A lot going on. Plus, you know, my dad's open-heart surgery. No big deal. Ahhhhhhhhhhhhh. The second half of the month was completely askew.  He had the procedure done in Milwaukee and had an extended stay in the ICU, so there was a lot of driving back and forth — and a lot of time off from work. I'm looking forward to getting back into the swing of things in June. While it was a stressful month, it was also a good month. The surgery was a success and my dad is on the road to full recovery – we're lucky the problem was discovered and able to be fixed.
Here are the photos!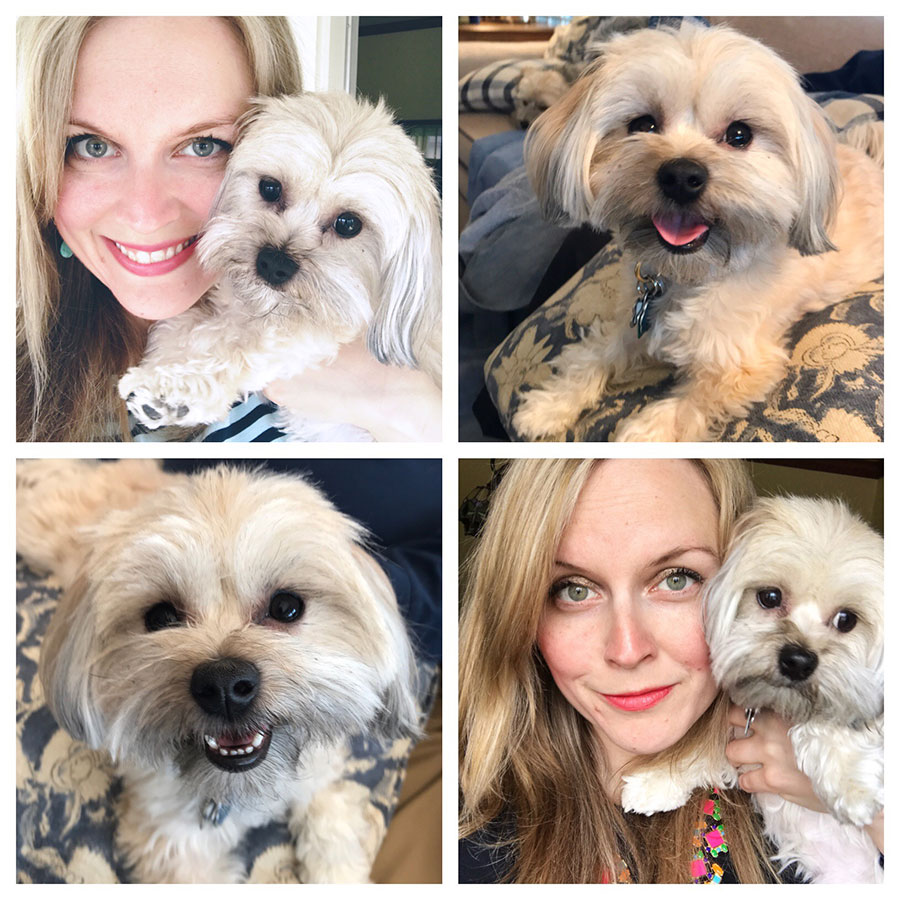 Sadie photos, obvi.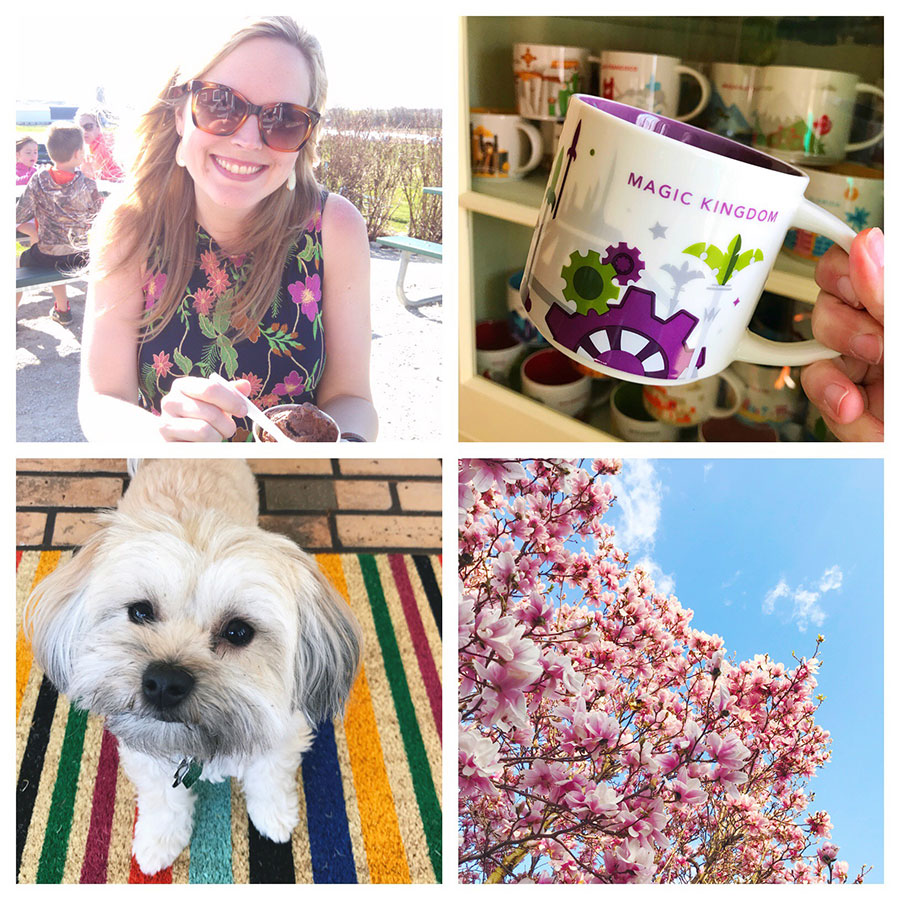 More scenes of May.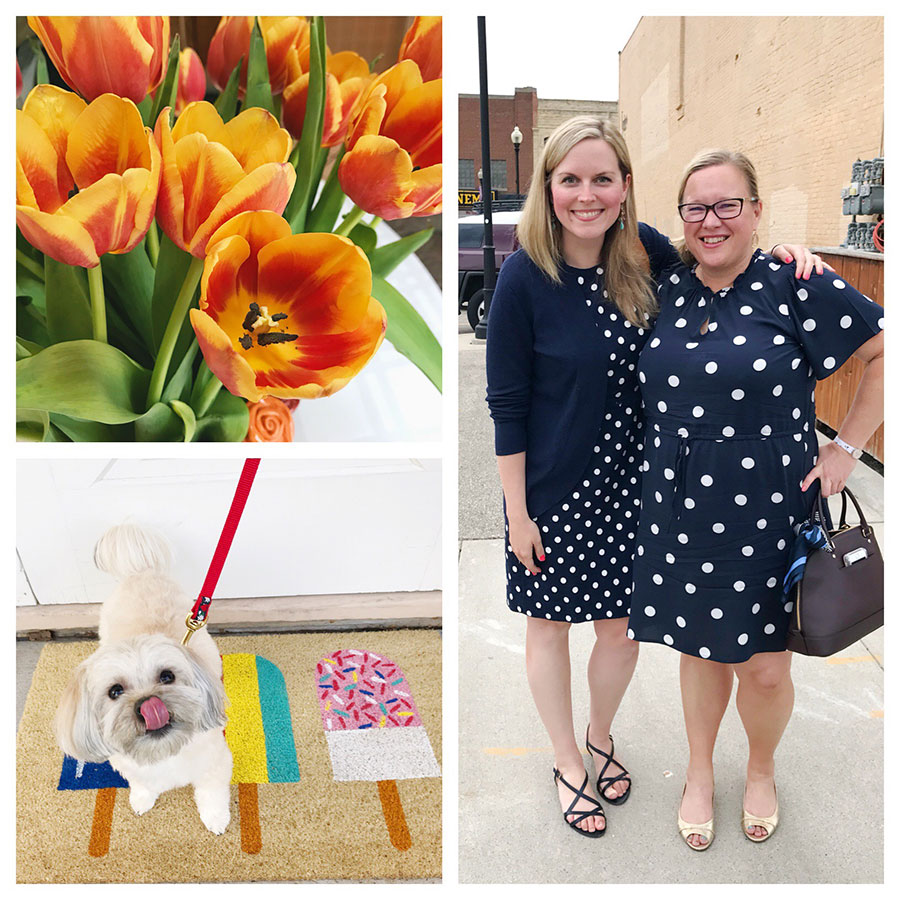 Unintentional twinning.


Mothers Day!


LOVE MY MOMMA. As do the dogs.


We stayed at the Kimpton in Milwaukee the night before my dad's surgery. I'll always love this hotel.


Nervous, pre-surgery Denny. And a pretty sunset.


The plant in the waiting room of St. Luke's; plus, a trip home to care for the dogs.


Where I spent quite a bit of time; St. Luke's was great though – friendly staff, caring nurses, good doctors, and a decent cafeteria. No complaints!


The 10 days of blooms = my favorite.


My heart necklace was appropriate; and Sadie knew we needed extra snuggles! Also, the lakeflies were terrible this year. Terrible.


Peace out, hospital!


Really good book; and a unicorn cookie for Scarlett, the daughter of the dogs' groomer.


My mom and I attended the Women's Fund luncheon – Jeannette Walls was an interesting speaker!


Kicked off Memorial Day Weekend with some cuteness. Rainbow sprinklesssss!


Donuts on yard work day; post-yard work day drinks.


The first little rainbow of the season. I love rainbows. But y'all know this.
Here's to moving on to June – hopefully it brings good health and happy summer memories.