April, you were another weird month because we're still sitting in this SITUATION.  Aside from having nowhere to go and nothing to do on the weekends, life hasn't changed much.  I still put on real clothes and go to work everyday (though our office is still closed to the public).  So all in all, I can't complain.  But I'm still sad that all of our scheduled vacations and plans for this year are getting canceled.  It's just a bummer — especially for someone who doesn't handle changes in plans very well.  Here's hoping that May will be alright.
PS: this month's photos are really just Sadie + me.  That's it.  Because what else is there right now?!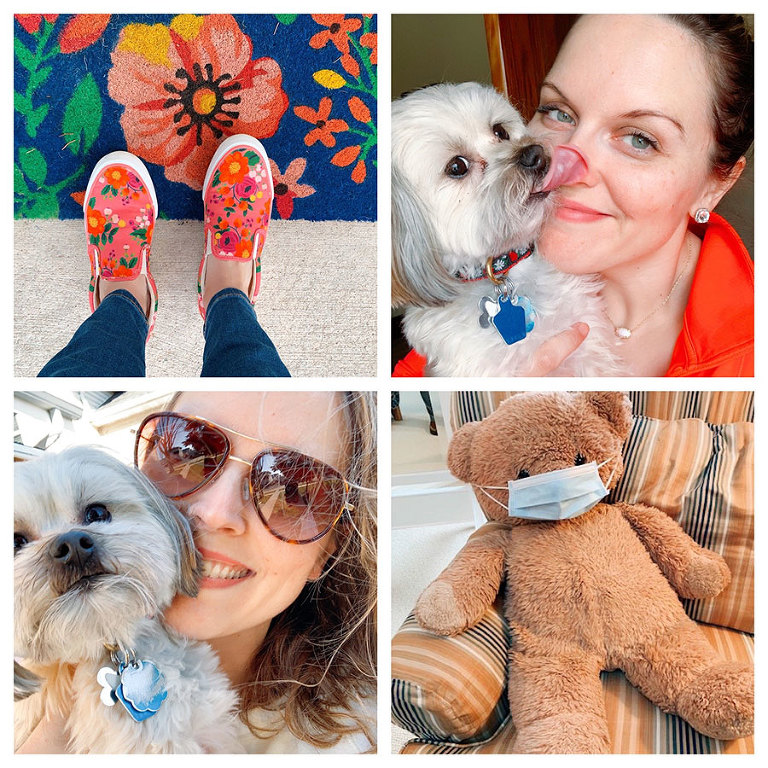 Denny put a mask on my childhood bear, BoBo. Adorable.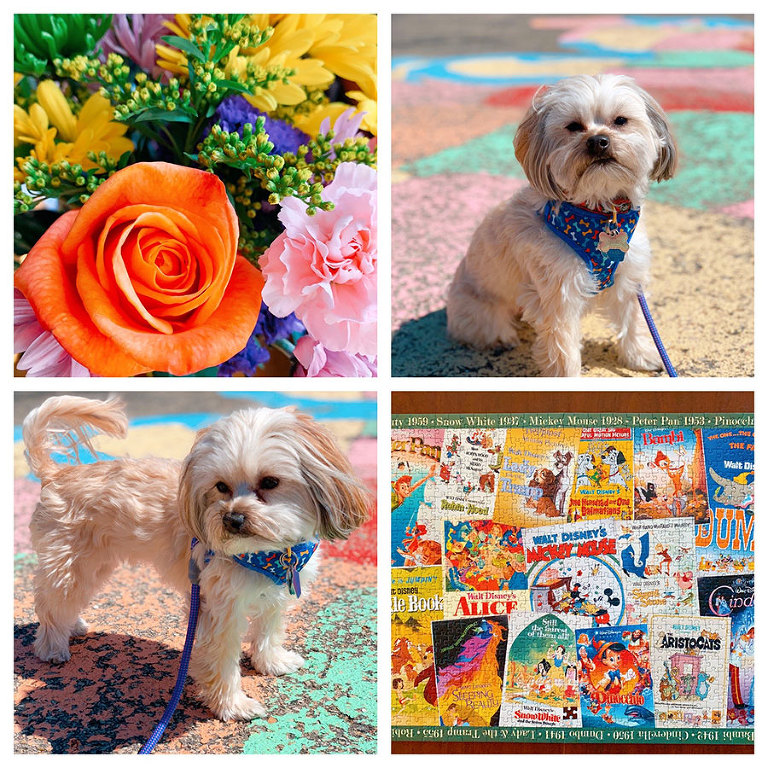 Sadie and I take walks around our neighborhood; and so begins all the jigsaw puzzling.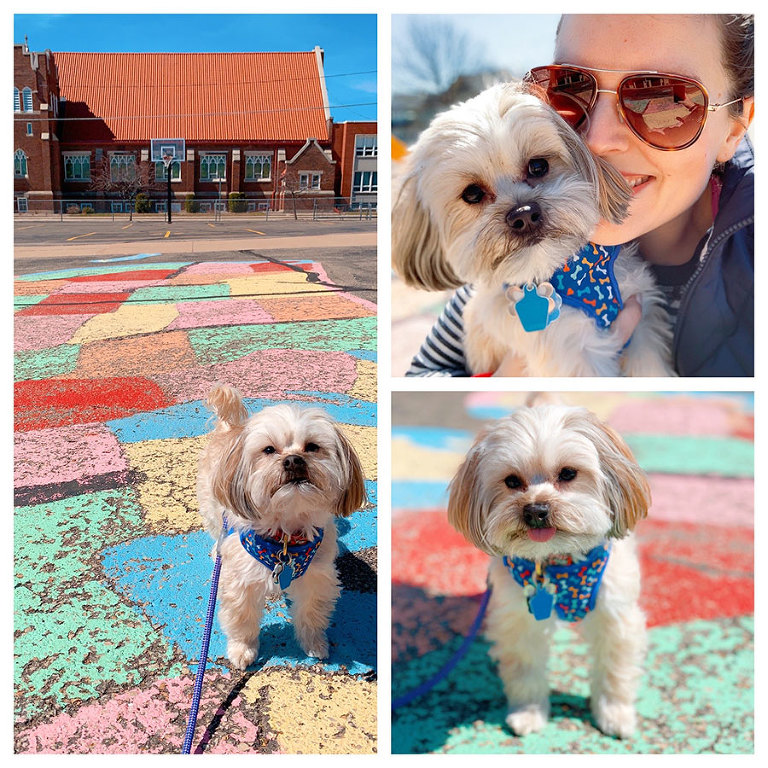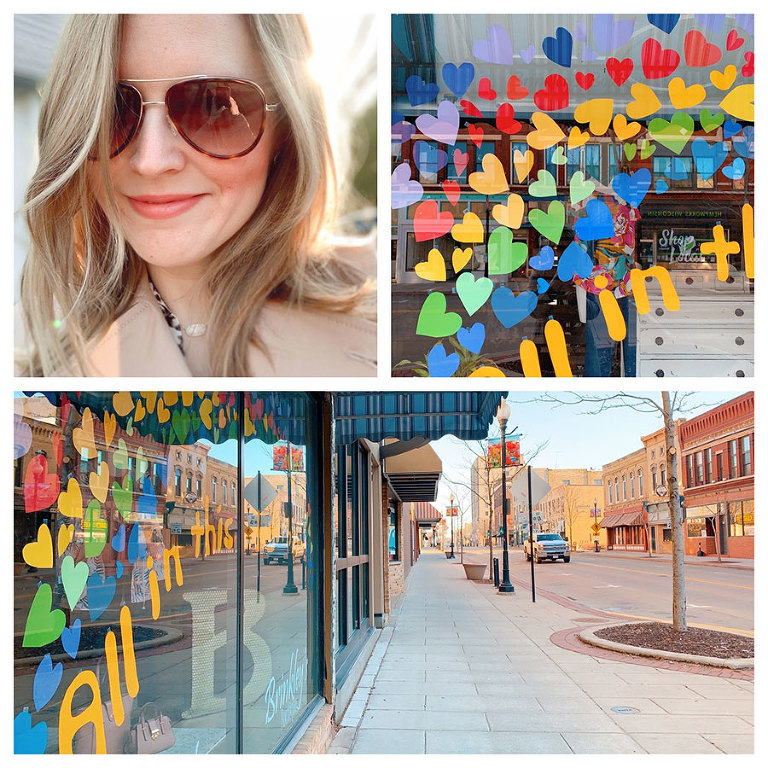 Locals businesses have put hearts in their storefront windows. I love this.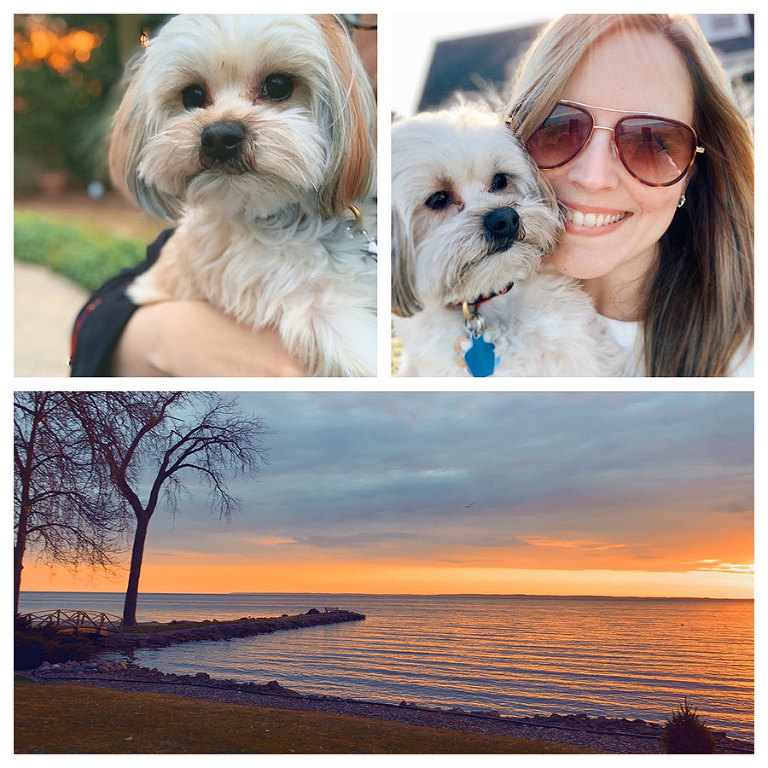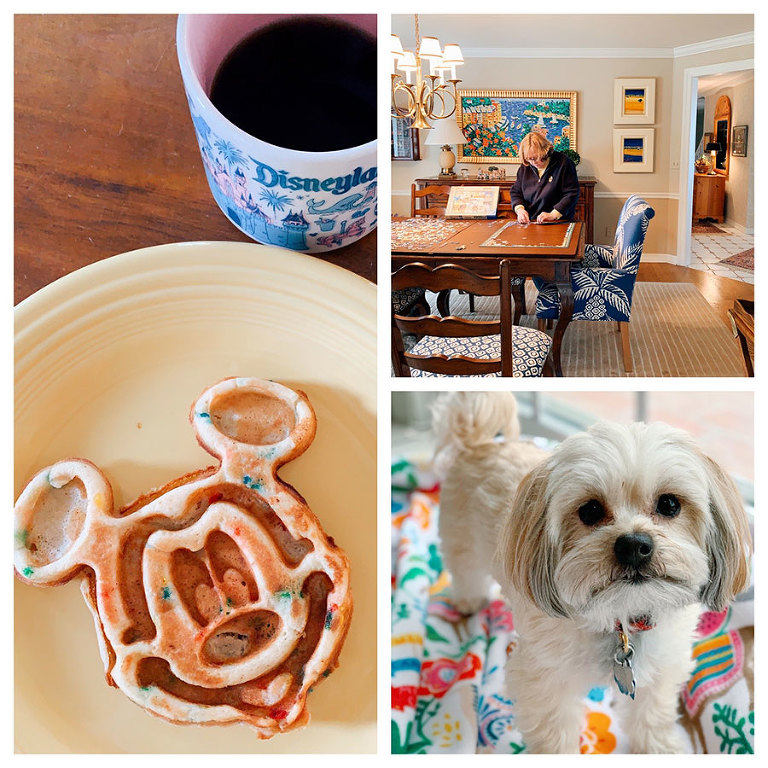 Funfetti Mickey waffle because… why not?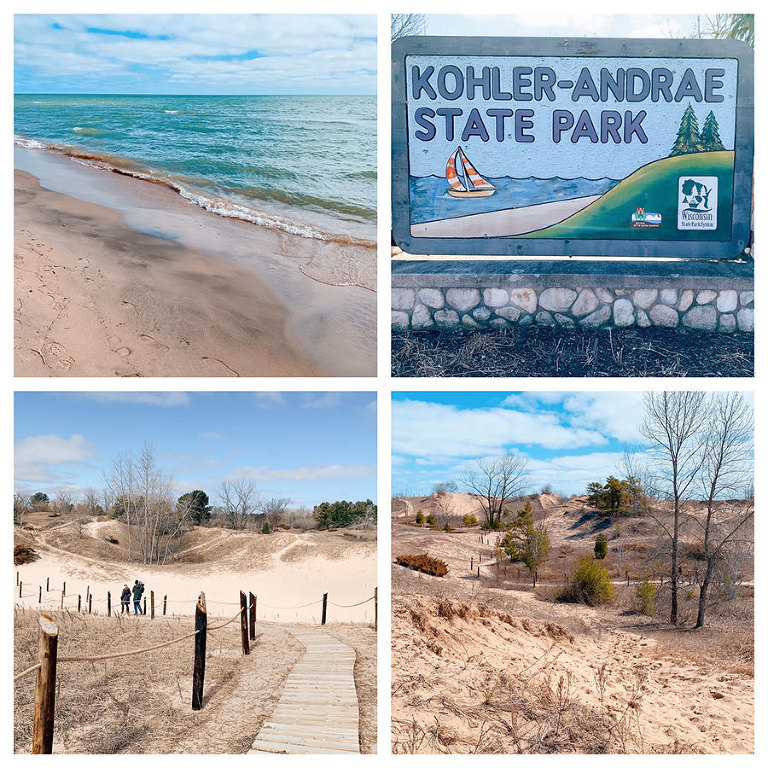 Mike and I went to Kohler-Andrae – it was good to take a drive, walk around, and have some fresh air.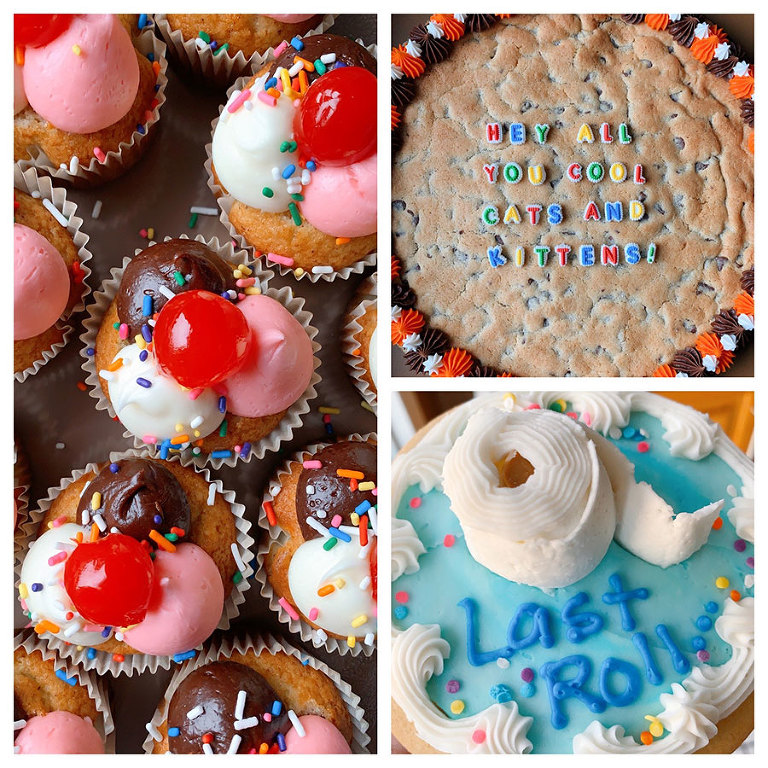 Baking! Tiger King-inspired cookie cake. And that toilet paper cookie was from a bakery in Appleton.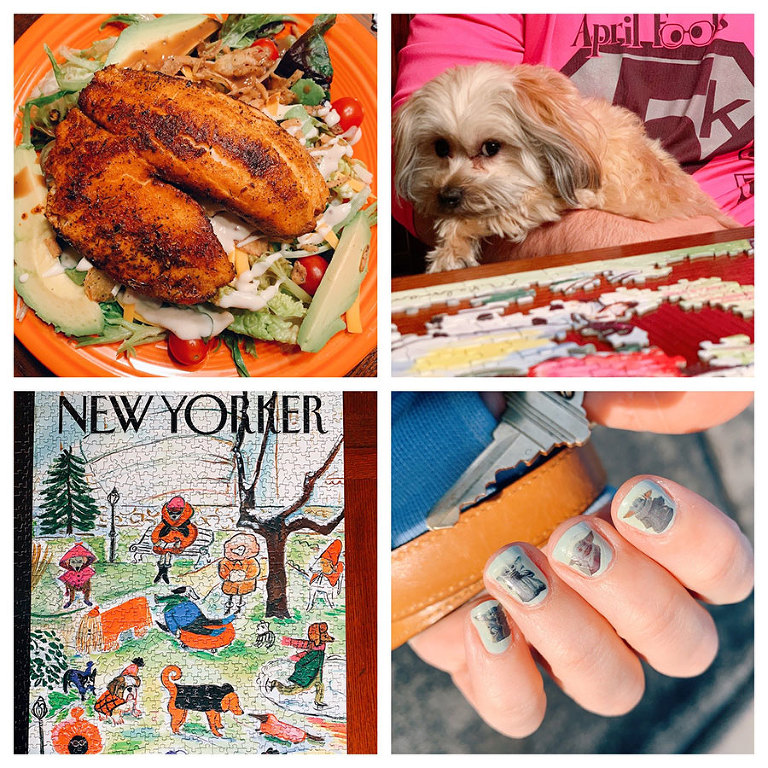 Another puzzle! And Baby Yoda nails… because when you aren't seeing clients, you can do such things.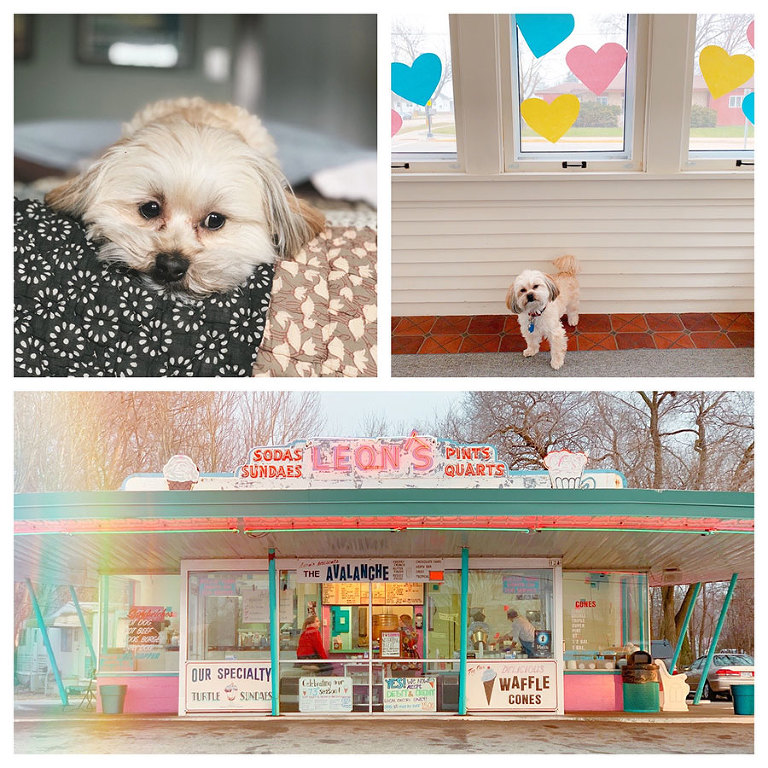 I put hearts in my windows, too.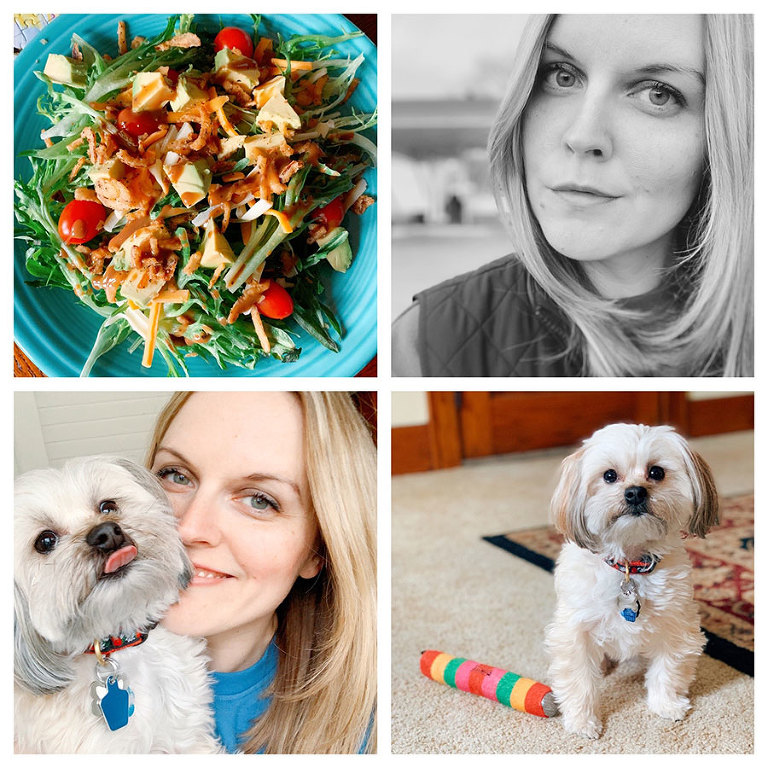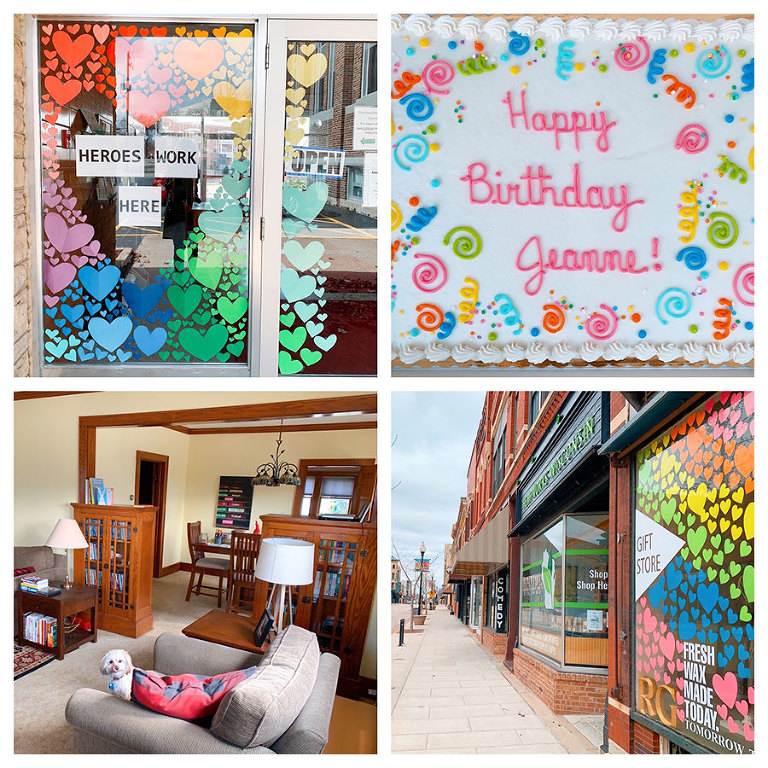 I celebrated 5 years in my house on April 10th.  And my momma turned 70 on April 11th!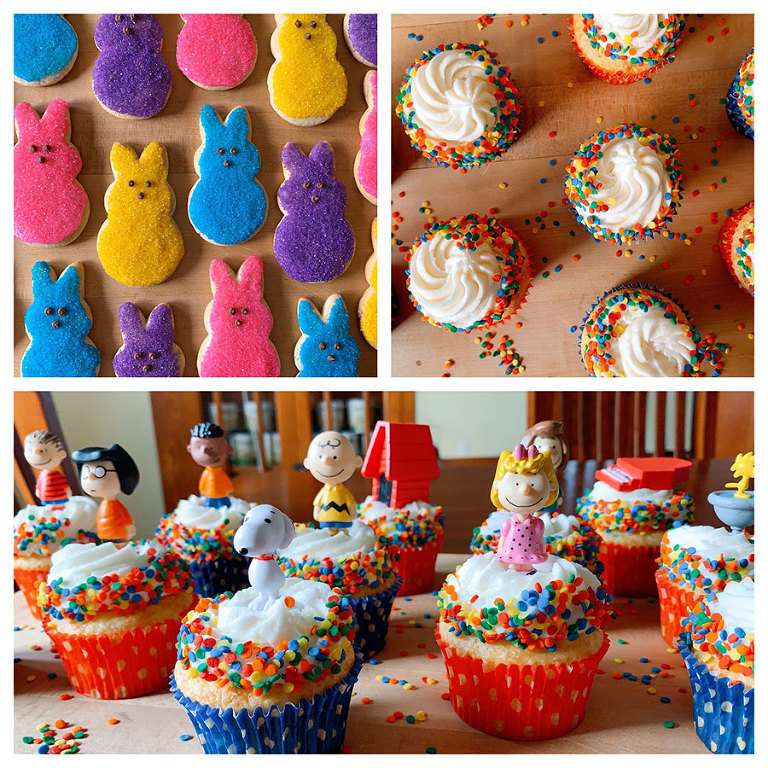 I made her Snoopy cupcakes.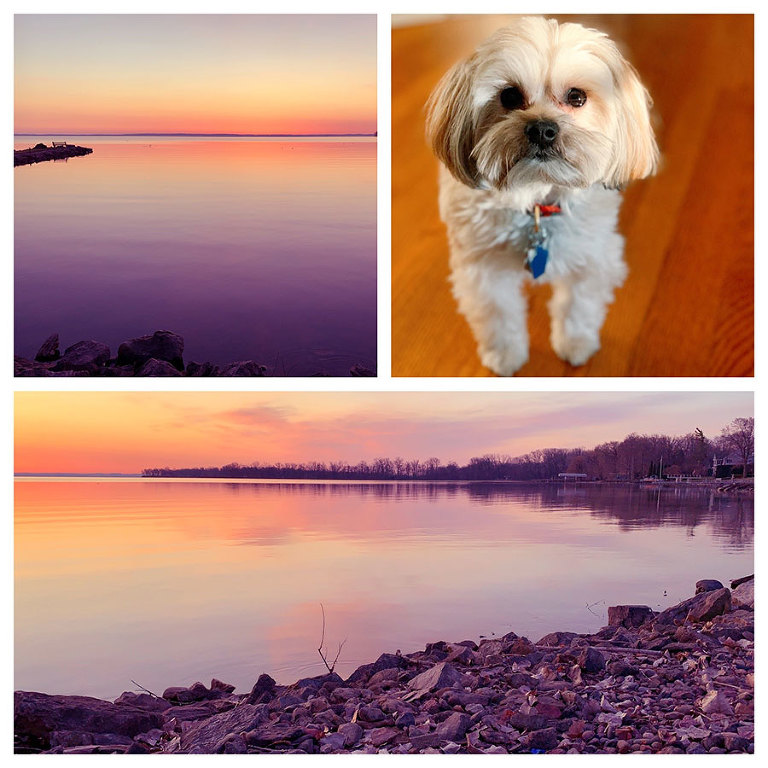 I spent the whole of birthday/Easter weekend at 4848. Life ain't bad.

Love my momma. I can't believe she's 70. So lucky I've been… to have all these years with her.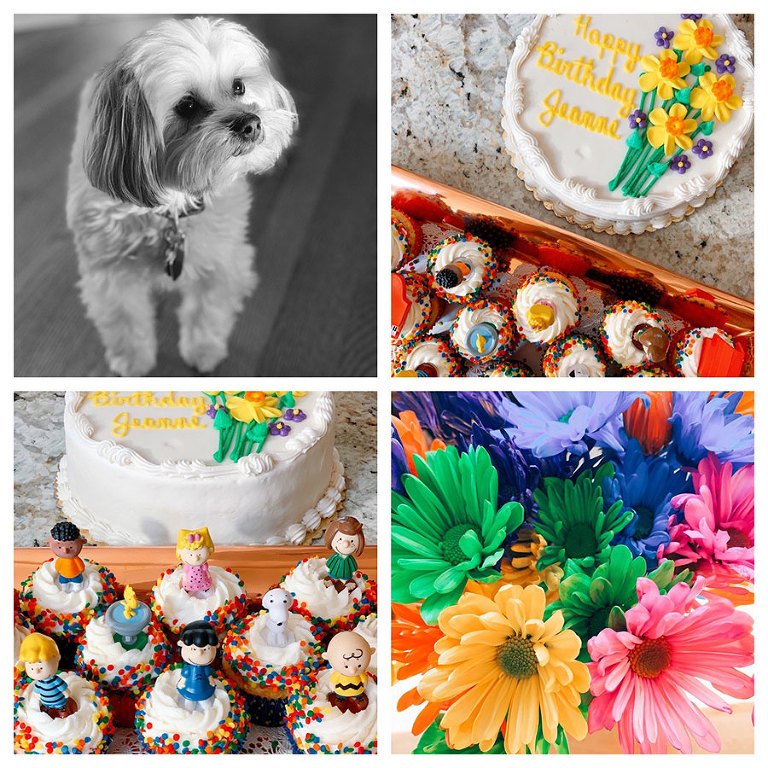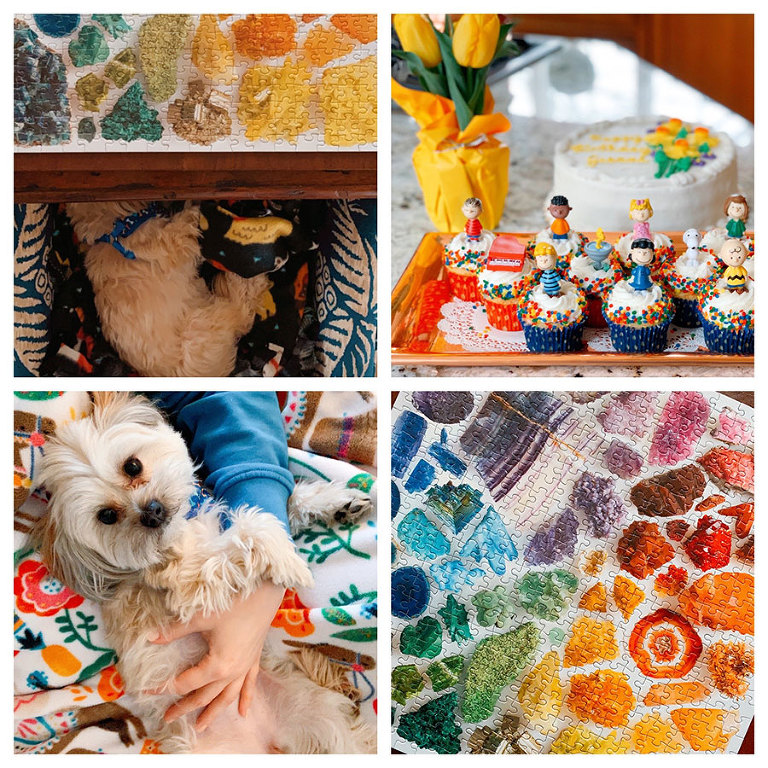 We did another puzzle! Because what else do you do?!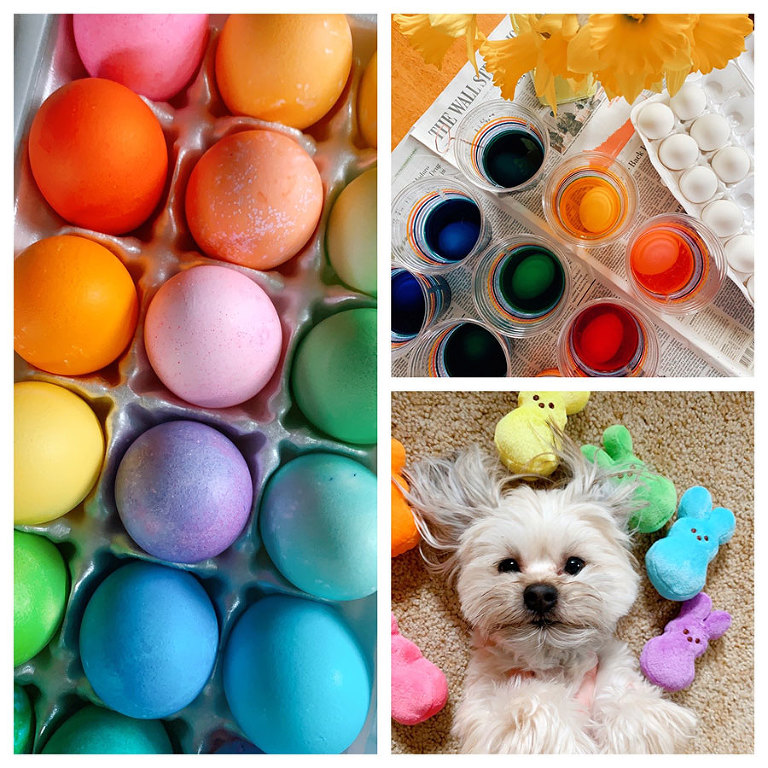 The next day was Easter. Bunnnnnny time!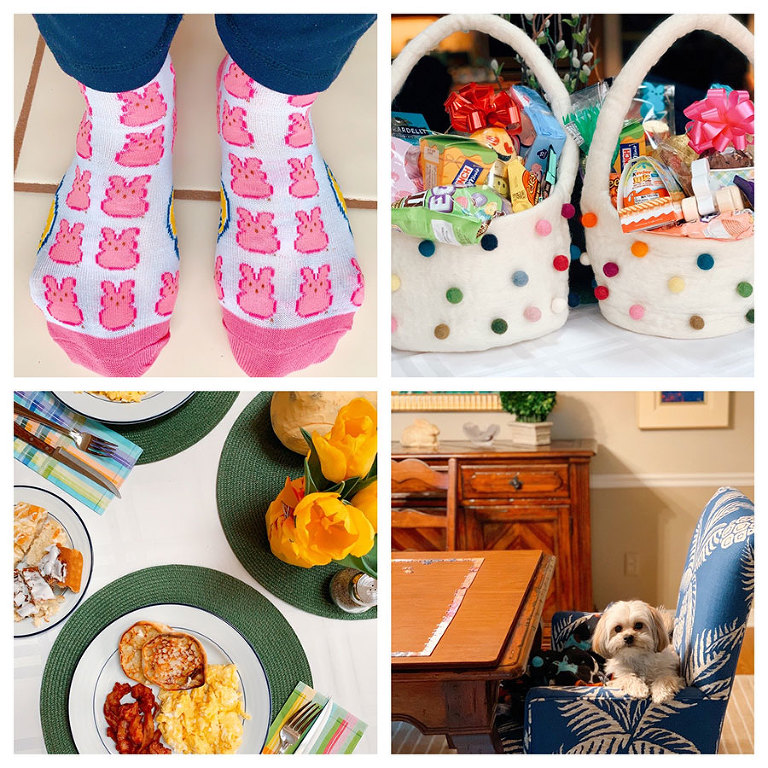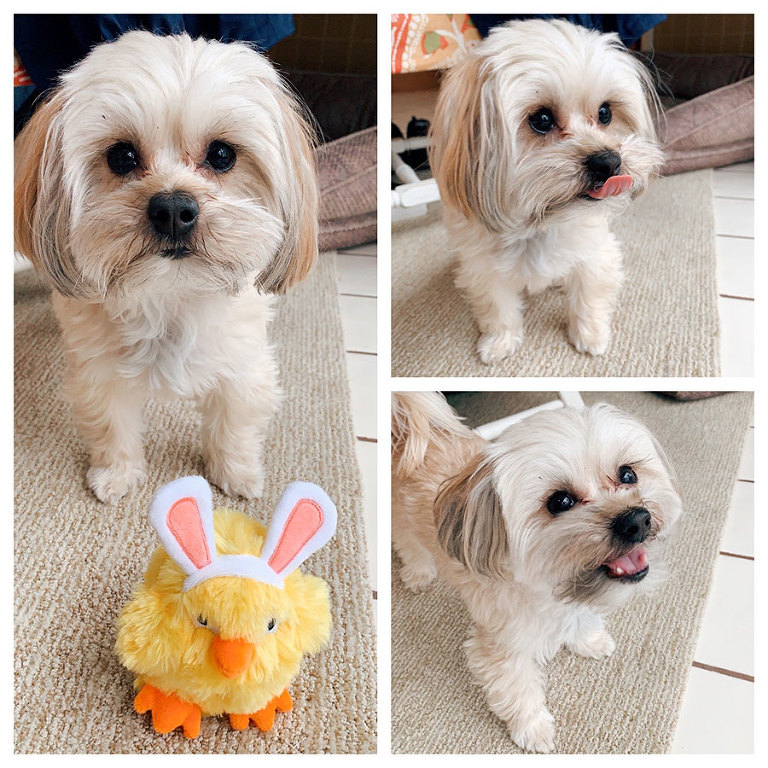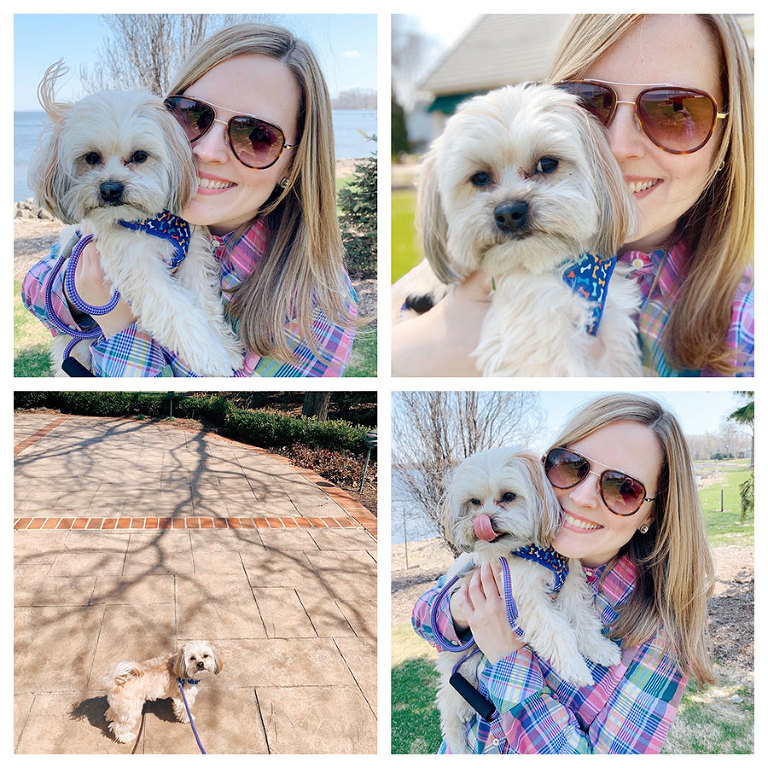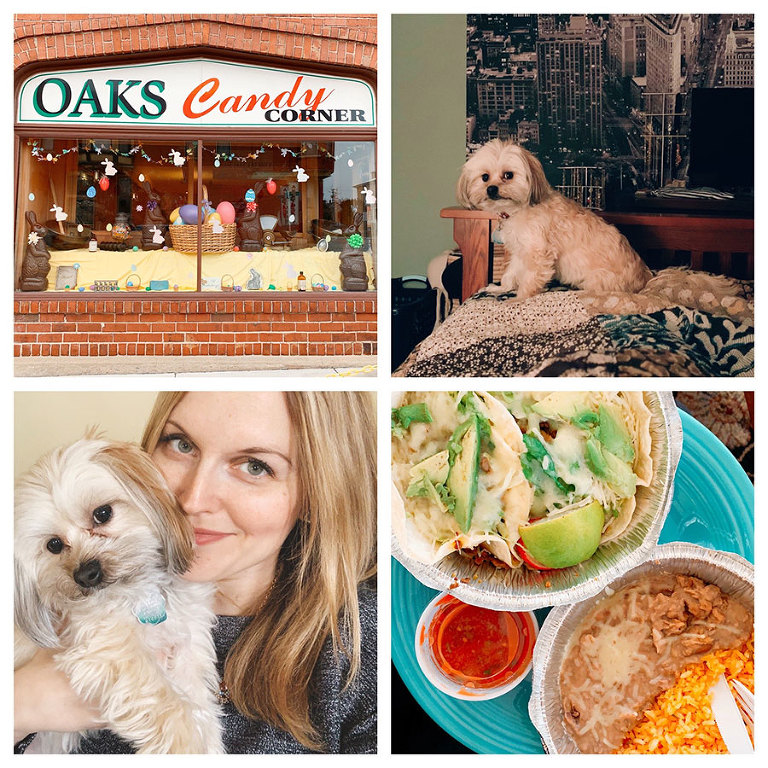 We've been ordering a lot of takeout (support Oshkosh biz!) — Takiza was great.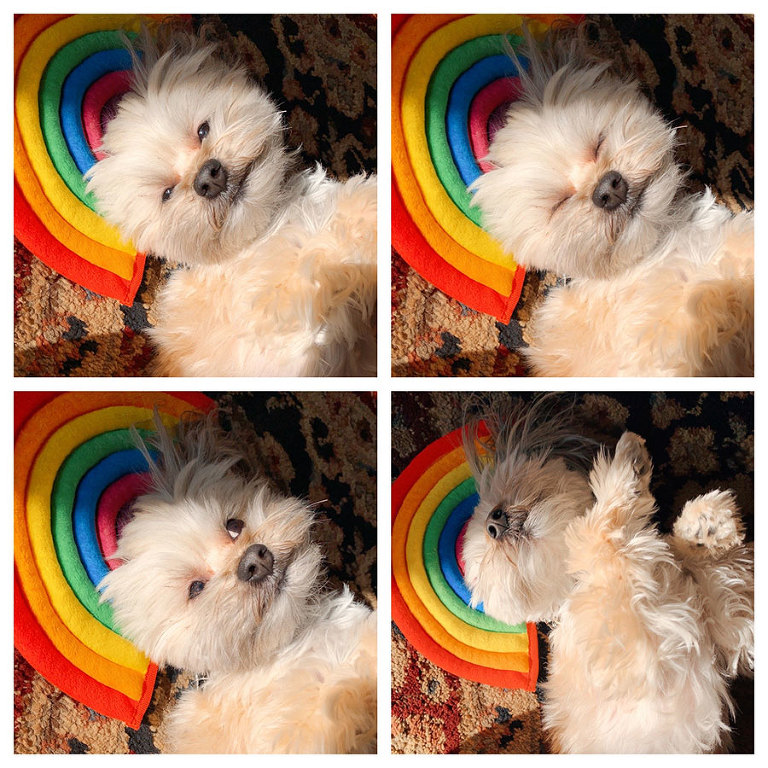 She is my absolute joy.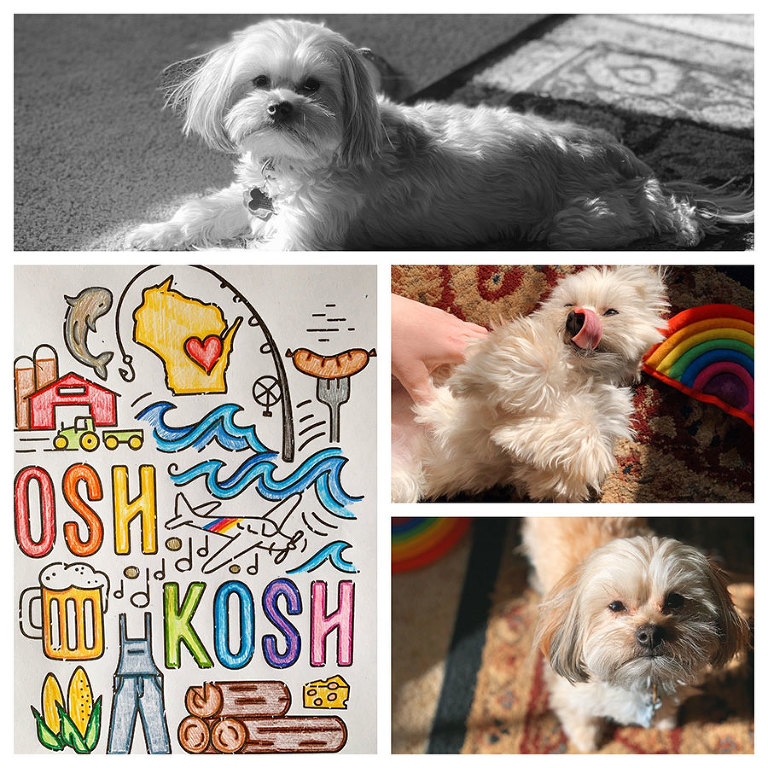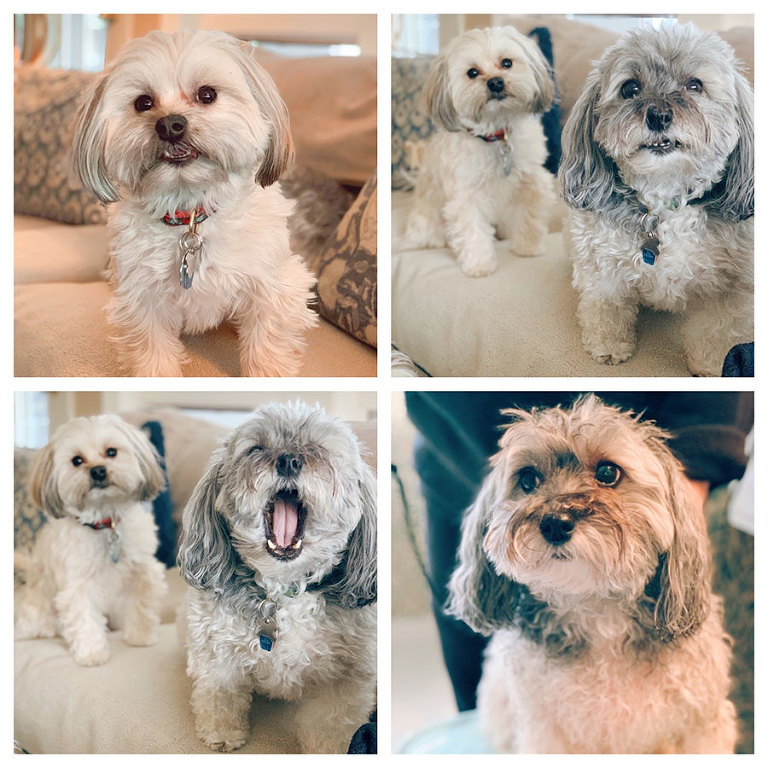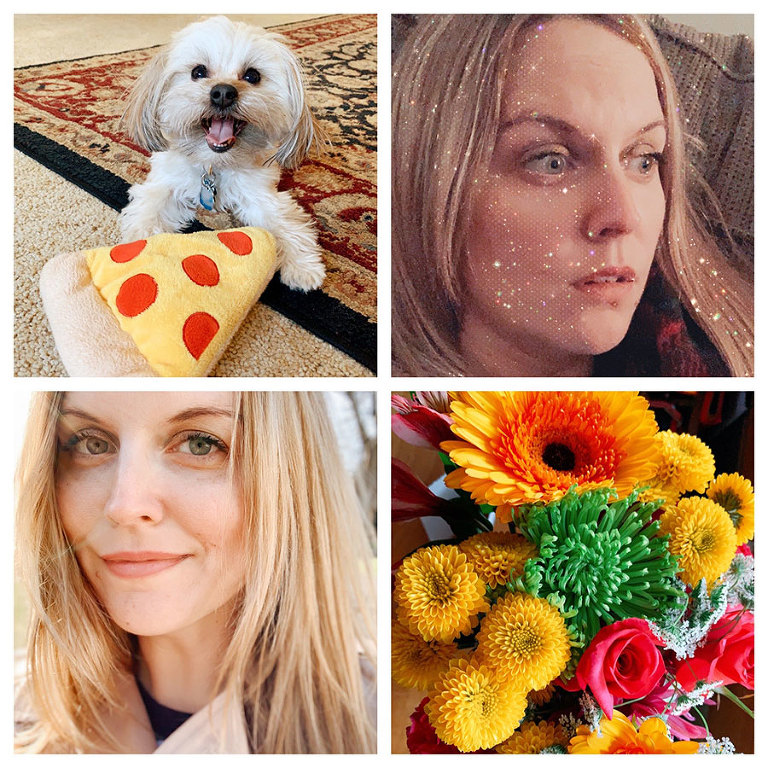 Mike has introduced me to Game of Thrones (I know, I know, I'm VERY LATE to this party).  But what a party.  I'm very into it — despite all of the beheadings and killings and boobs and incest and insanity.  Upper right photo is my face watching any given episode.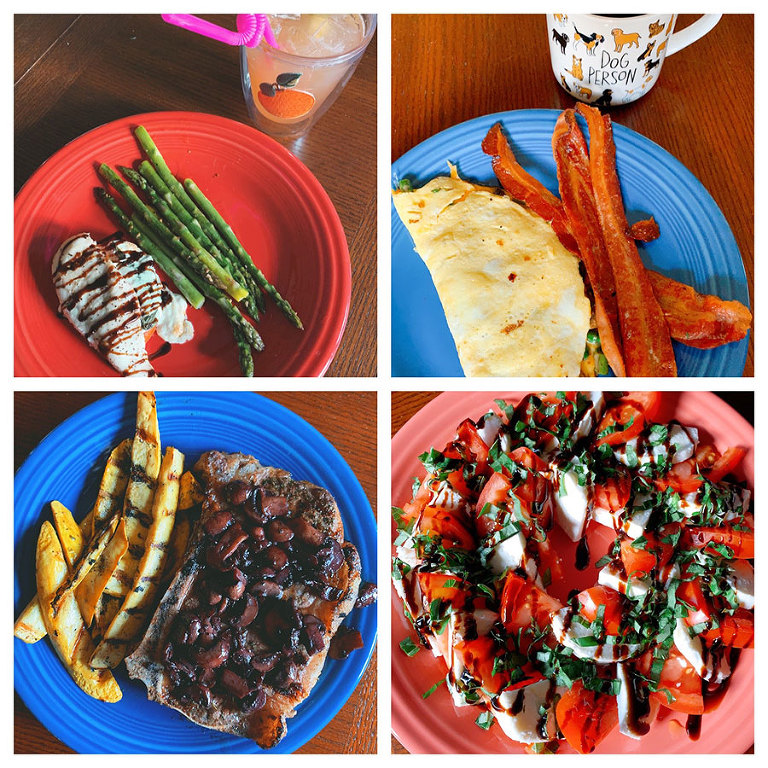 A rainbow of delicious things.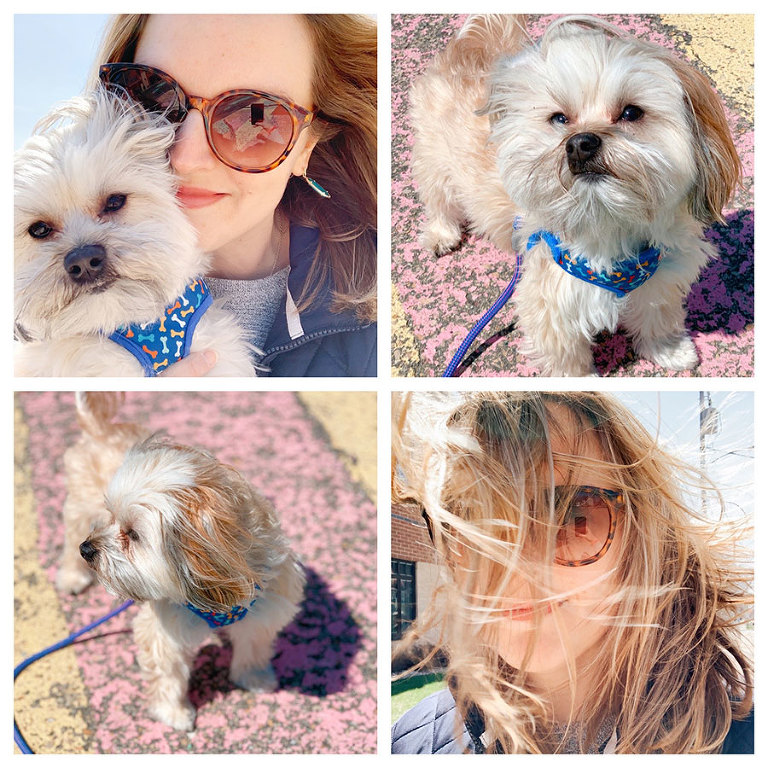 It's been aggressively windy this month.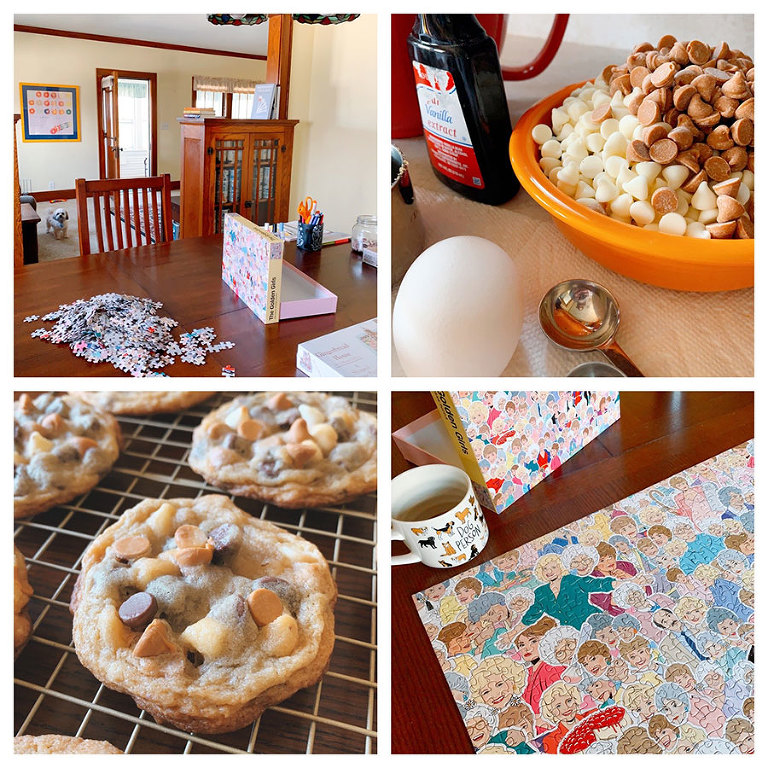 Another weekend, another puzzle. GOLDEN GIRLS!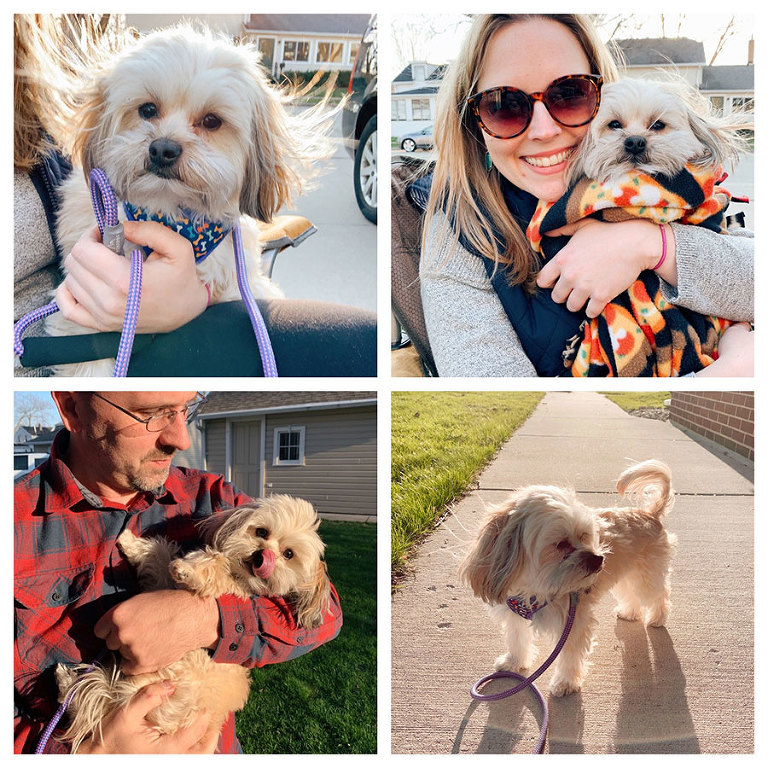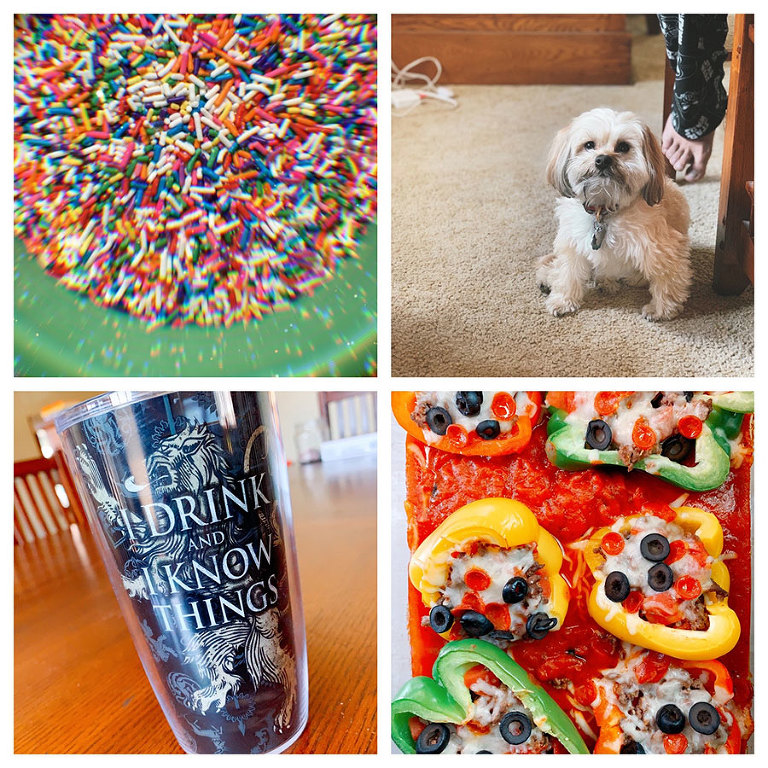 I've also gotten back into baking. Woo!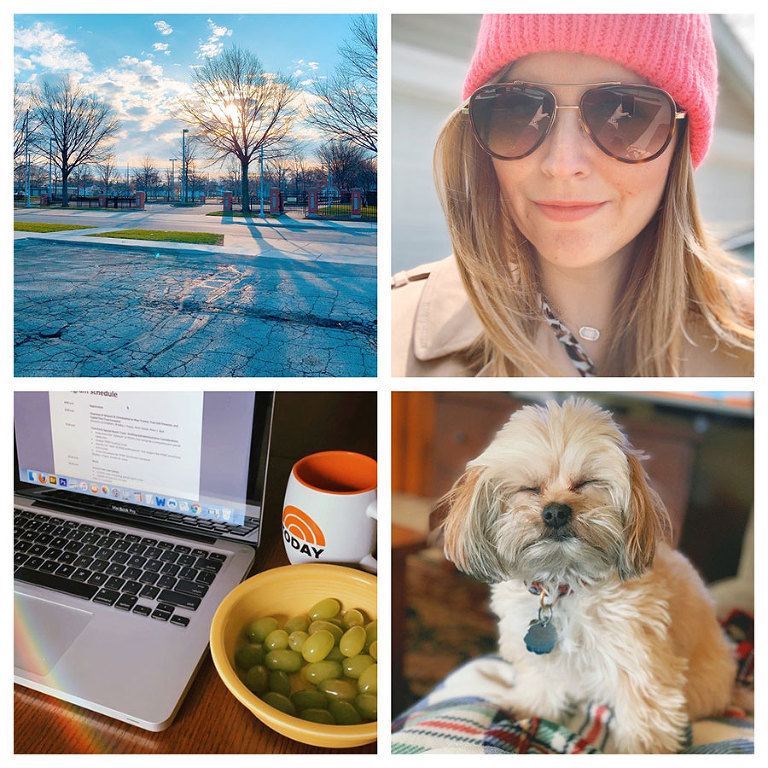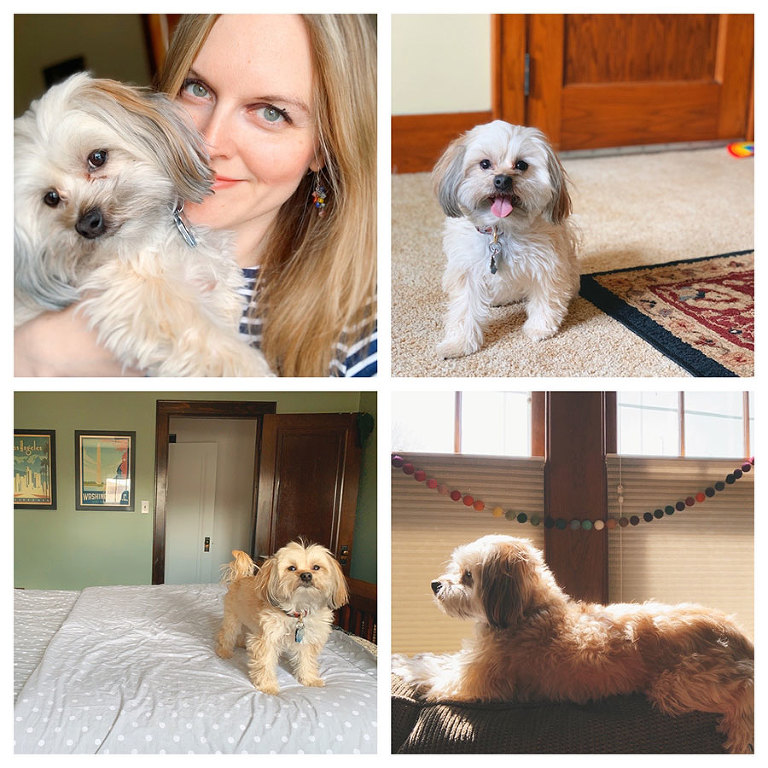 Baby girl likes the sunshine.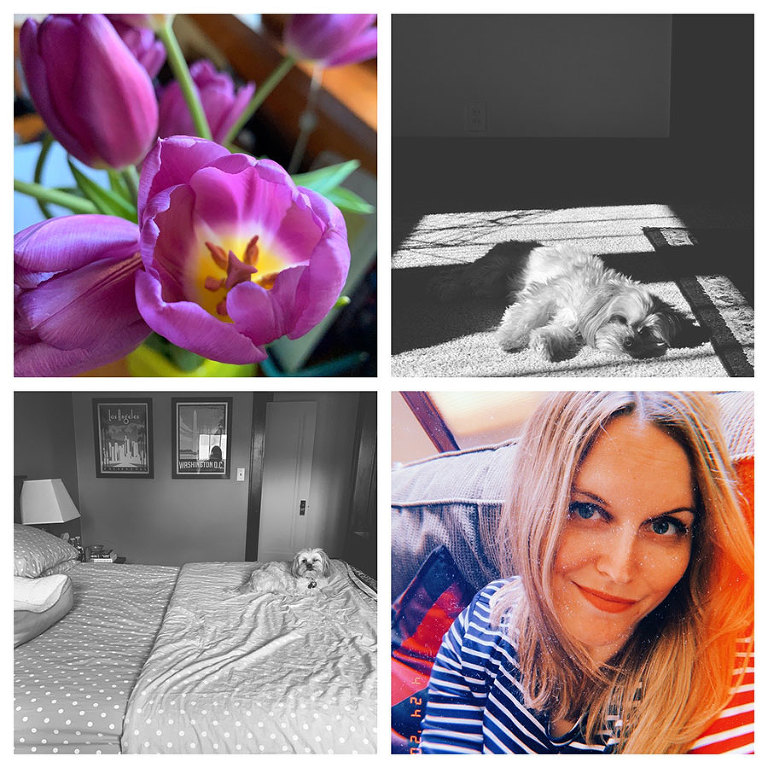 Oh, look, ANOTHER puzzle!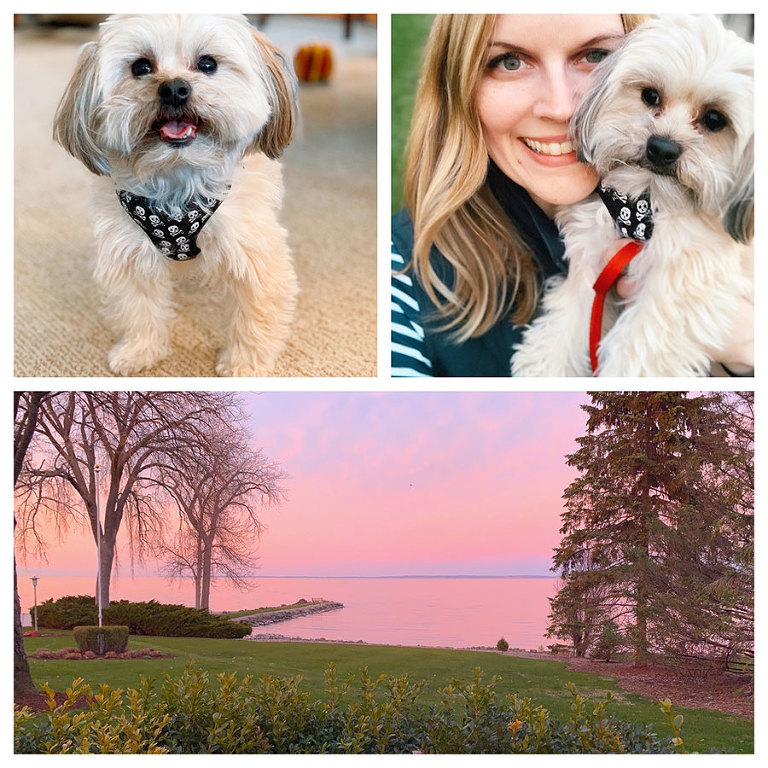 A+ pink sky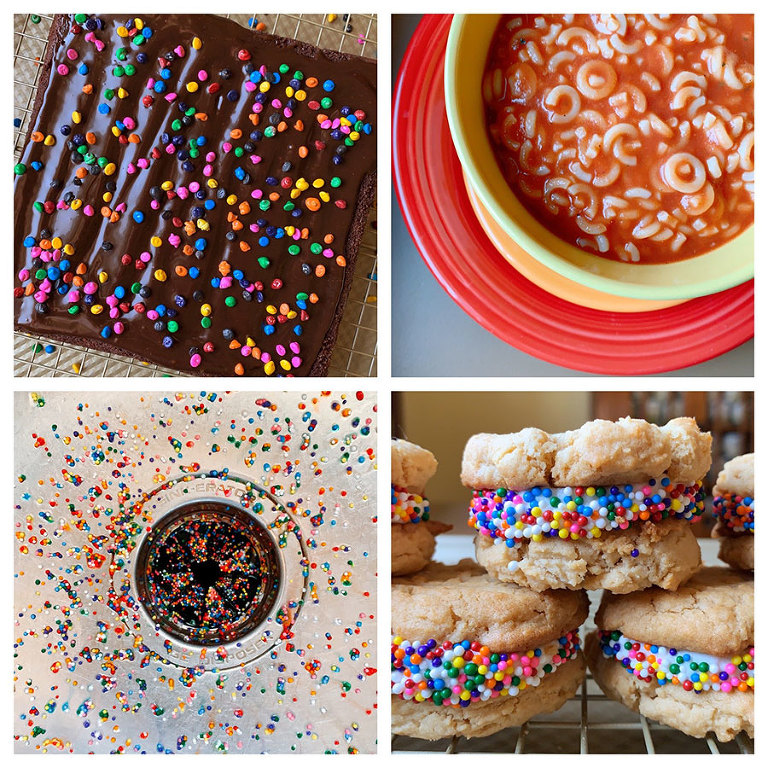 Cosmic brownies + homemade Spaghettios (OMG) + fluffernutter cookies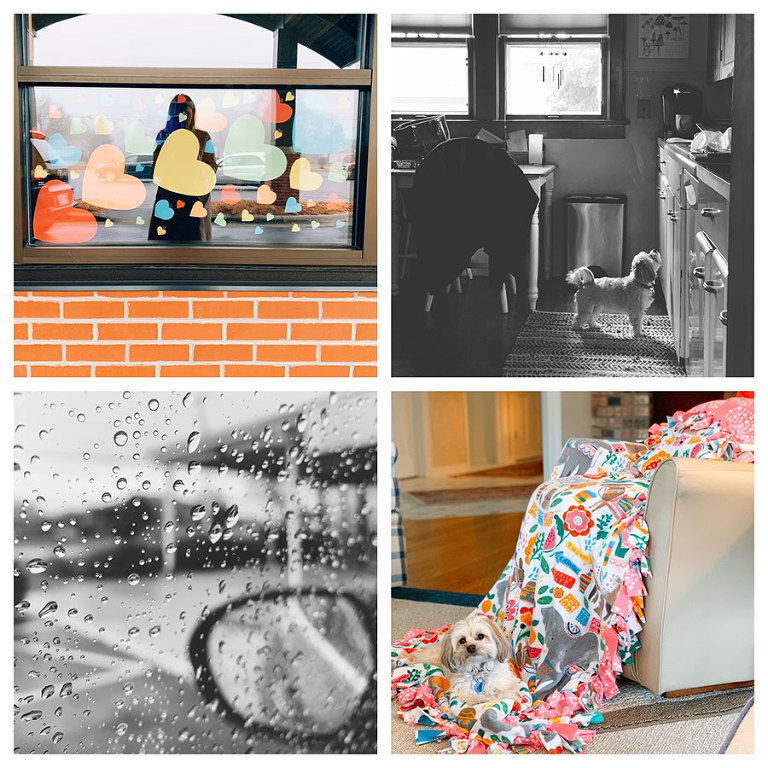 Beannie had cataract surgery #1 this week; and it rained… a lot.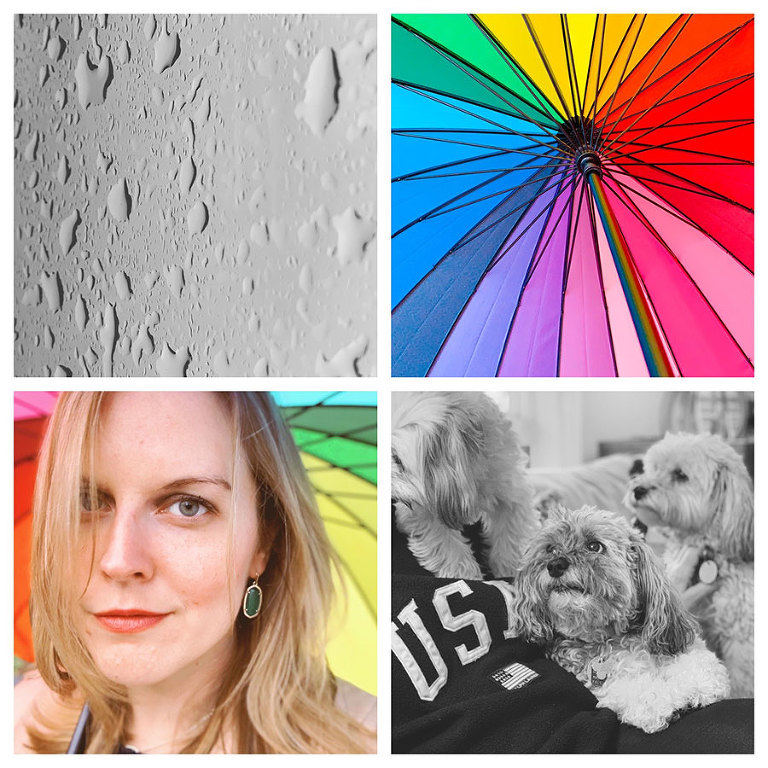 That's a wrap for April.  See ya in a month!