Well shiiiiiiit, how y'all doin'?  Anyone else follow Leslie Jordan on Instagram?  His videos bring me joy and that's my favorite phrase of his.  It's appropriate because life has been weird for the vast majority of this year — and continues to be weird! 2020 will be one for the history books.  My May blog post is a week behind, but oh well.  Here are the pics!
The trees were finally starting to bloom — and Sadie got a new toy for summertime!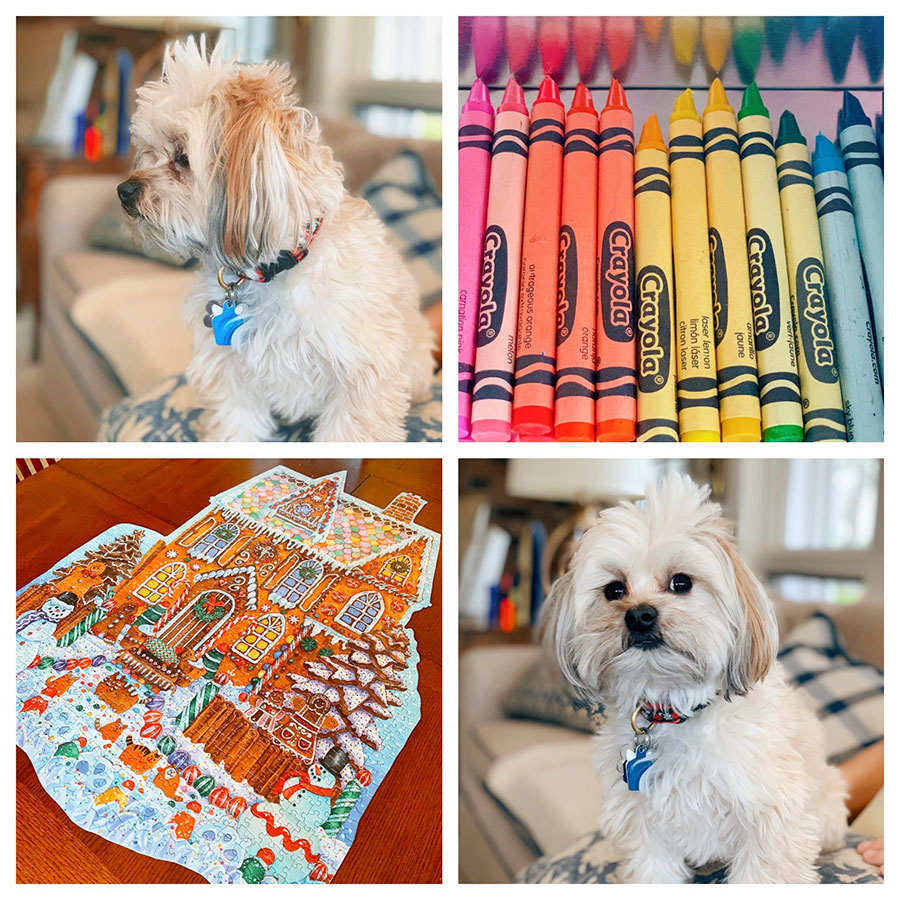 More crafts, more puzzles.  Mike and I spent 6 hours straight on that gingerbread house puzzle.  One of the many reasons why I think he's a gem.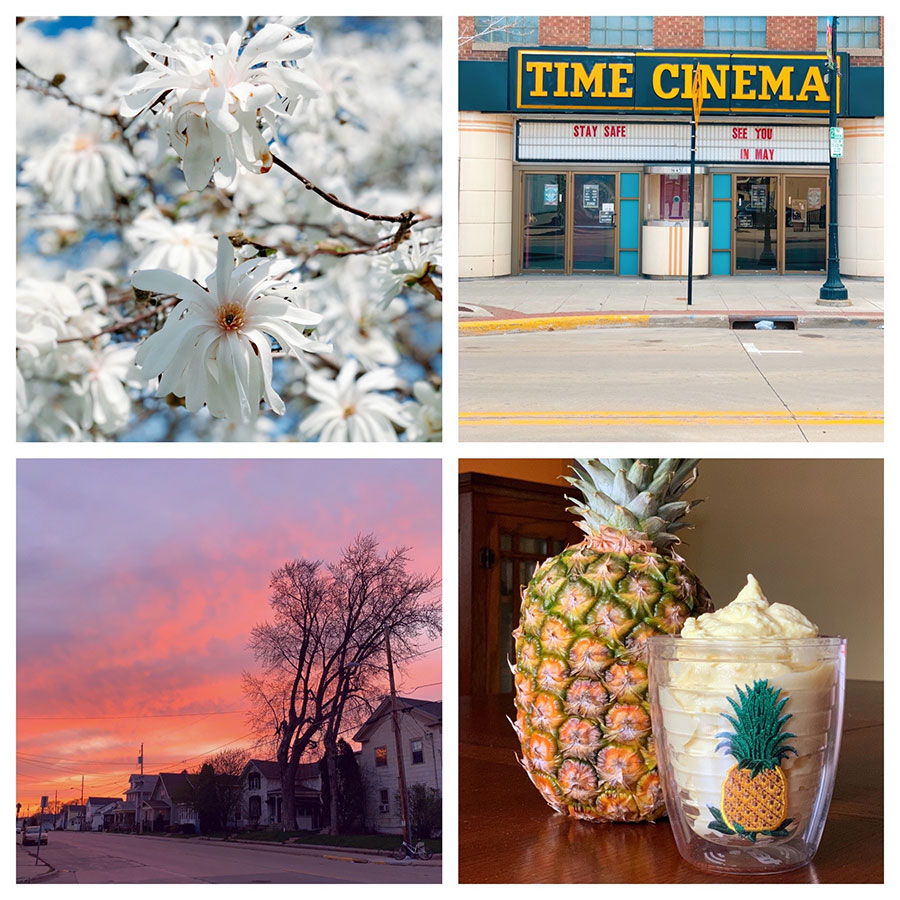 A walk around town and some homemade Dole Whip.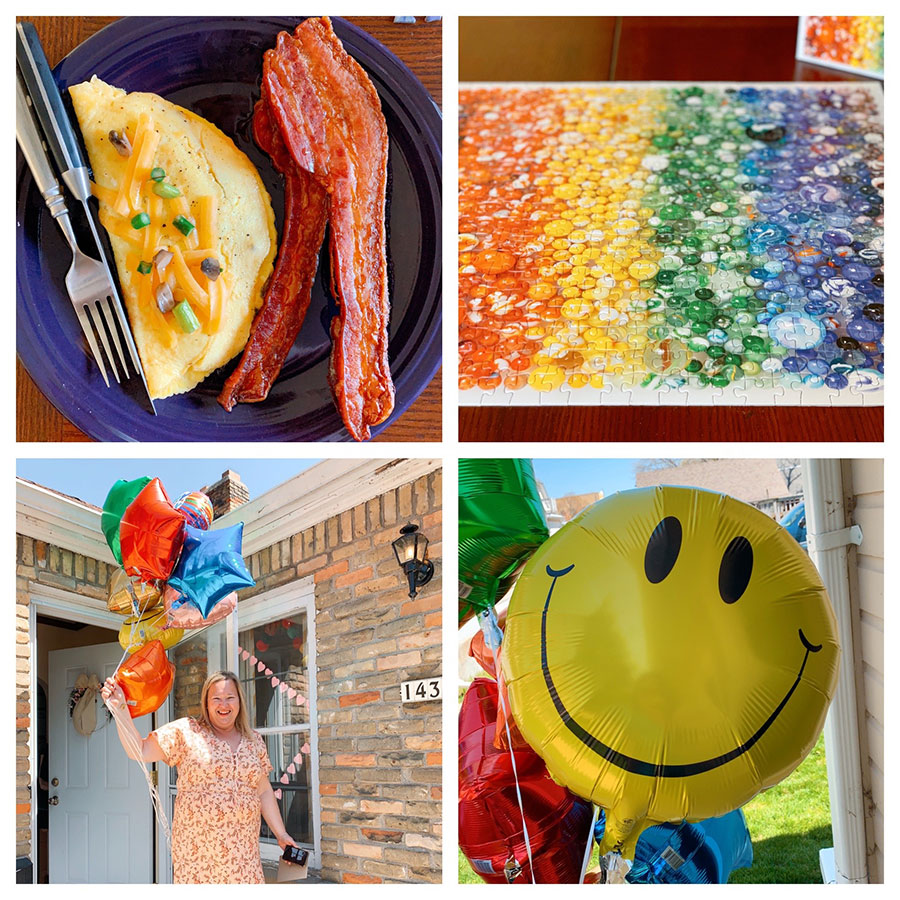 Another puzzle! And a quarantine birthday surprise for Michelle.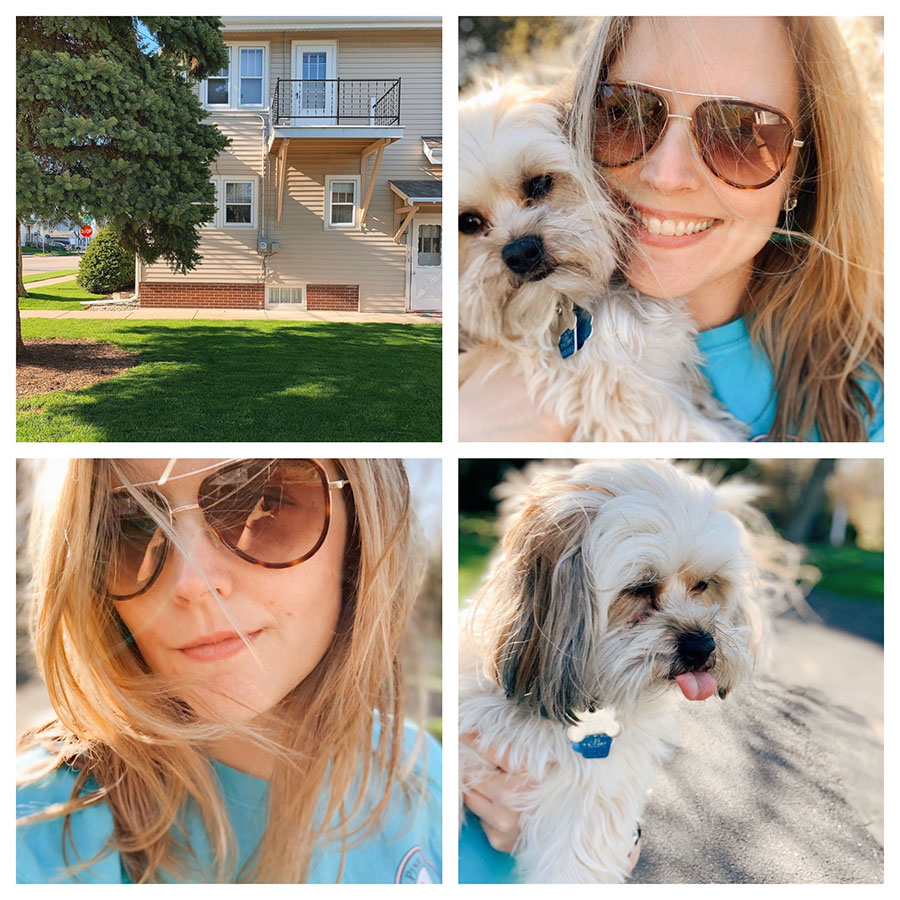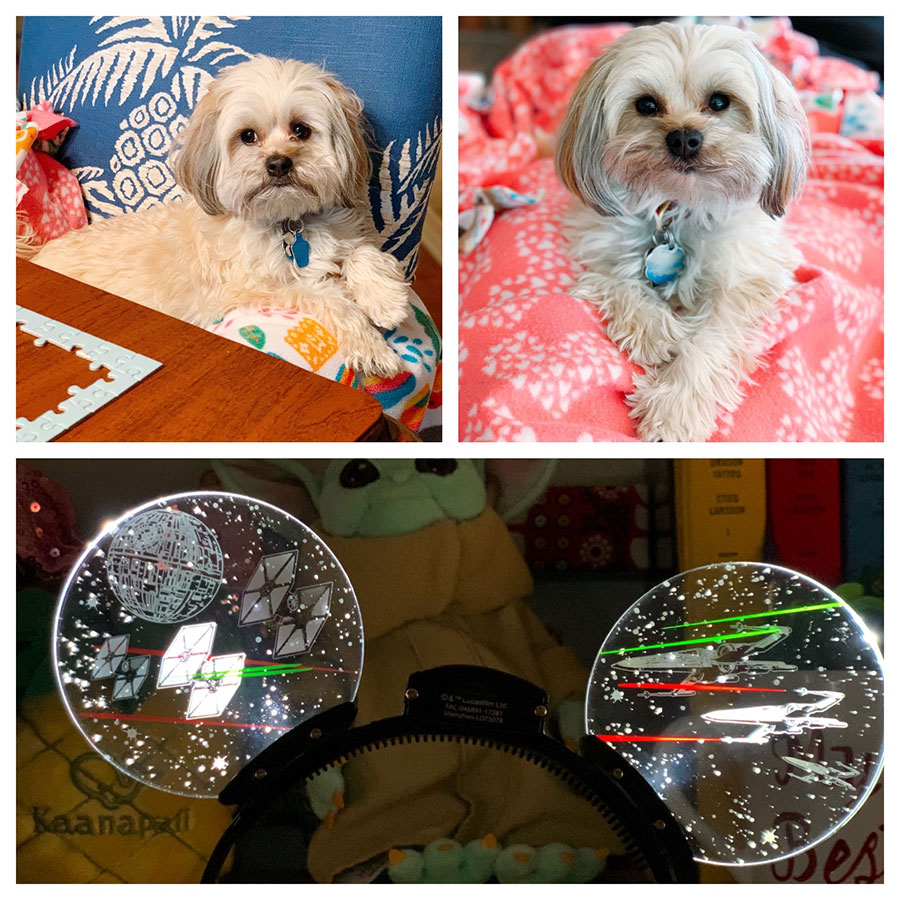 My baby girl;  and happy May the Fourth!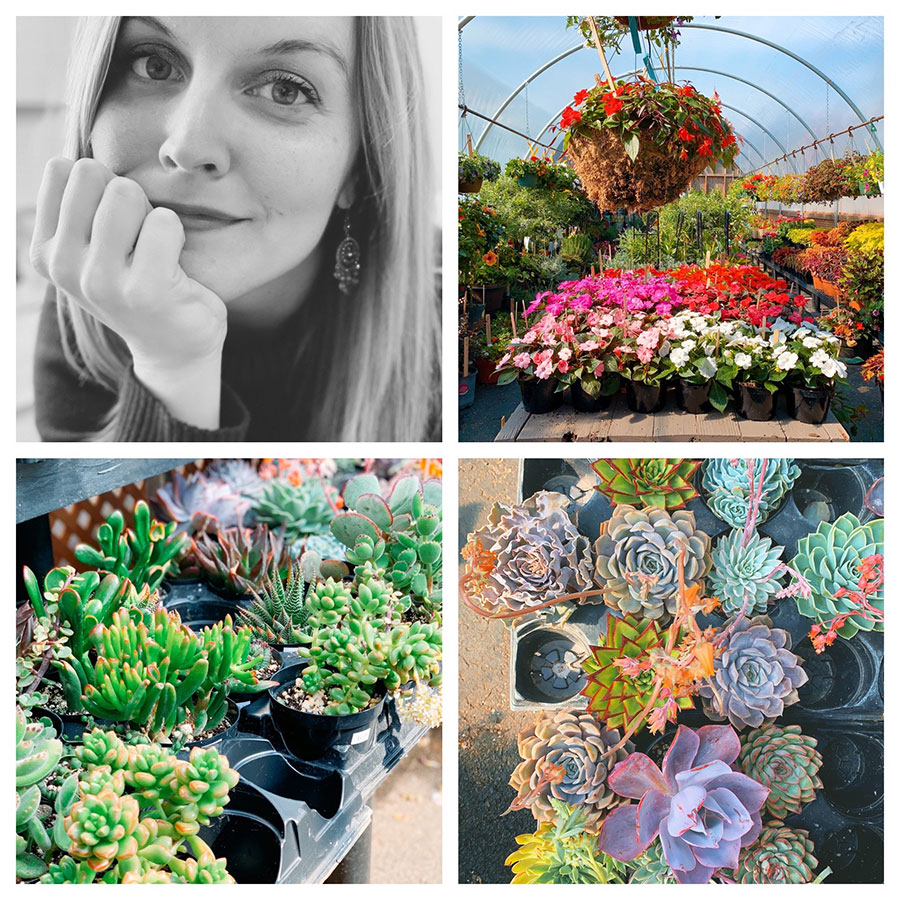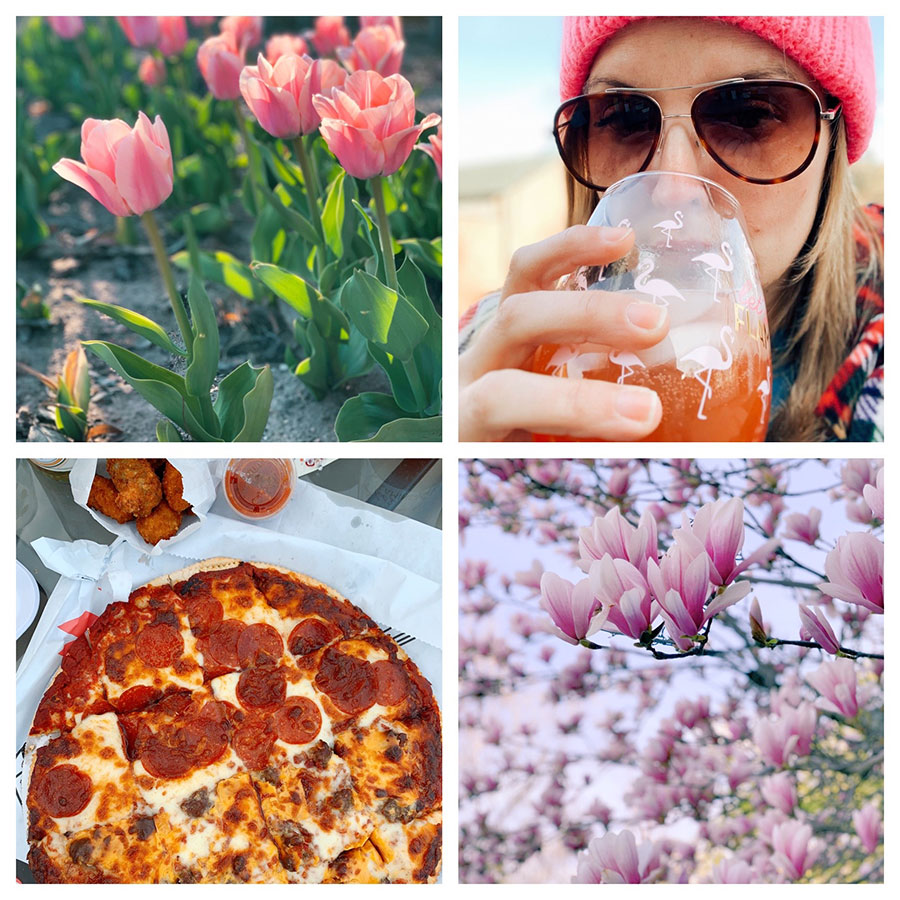 Lady date night with Michelle – Ratch & Deb's, old fashioneds, and sitting outside in 50 degree weather because why not.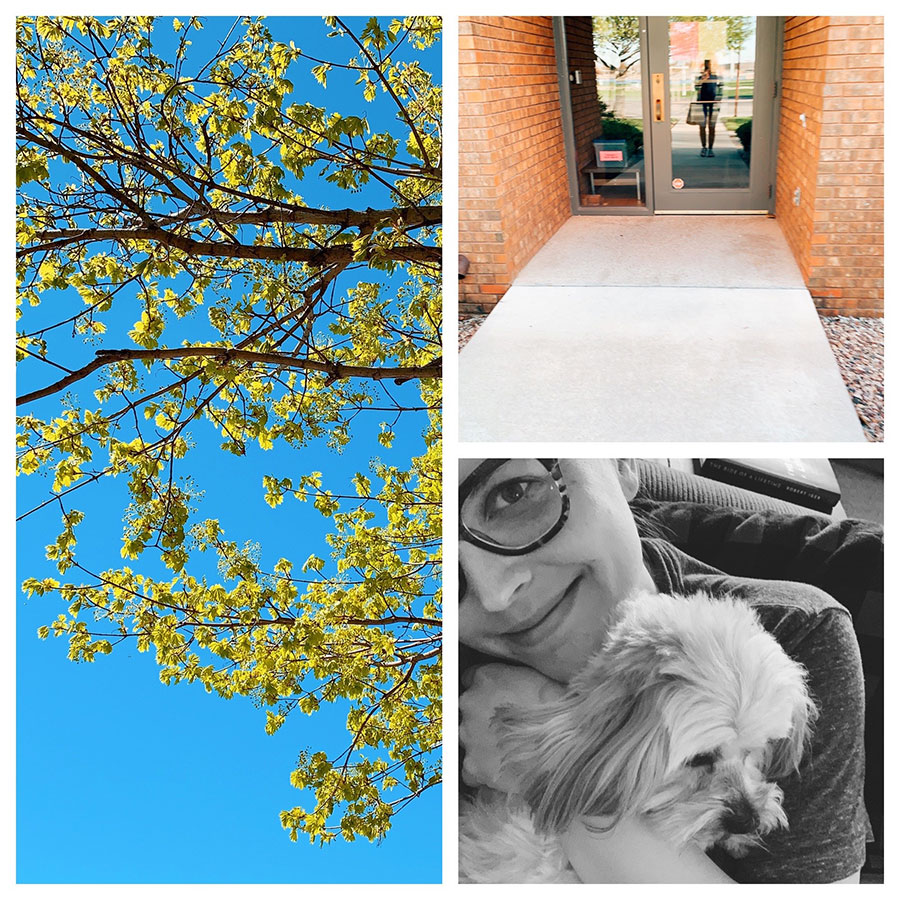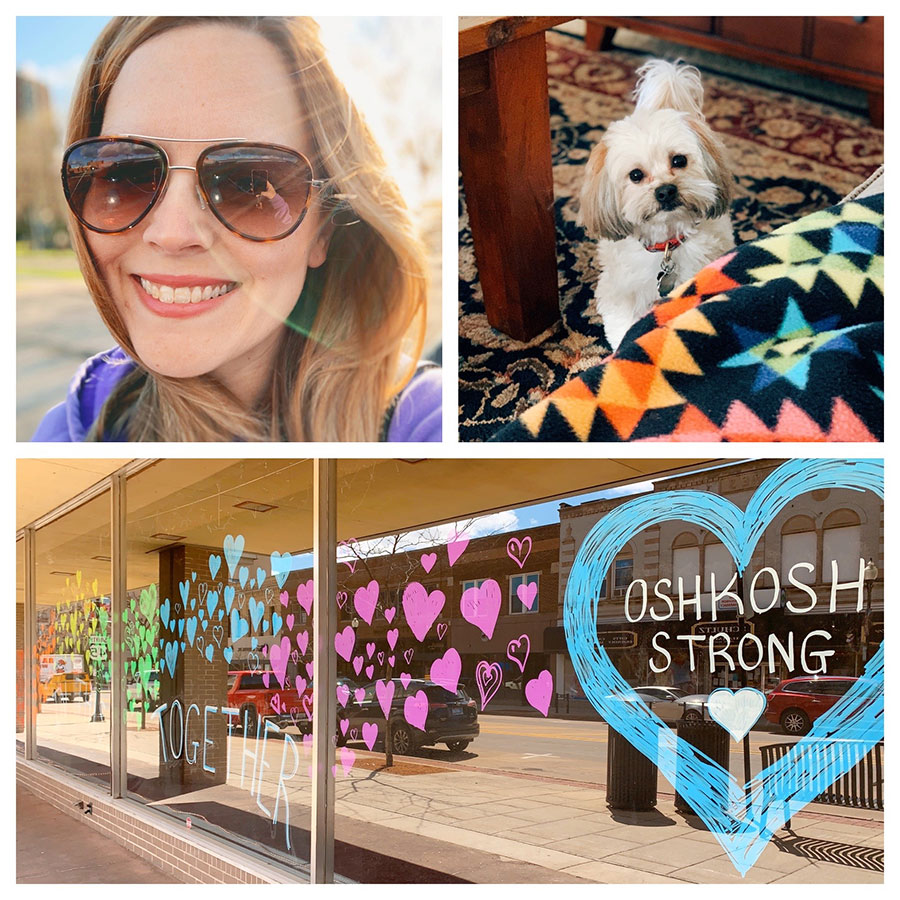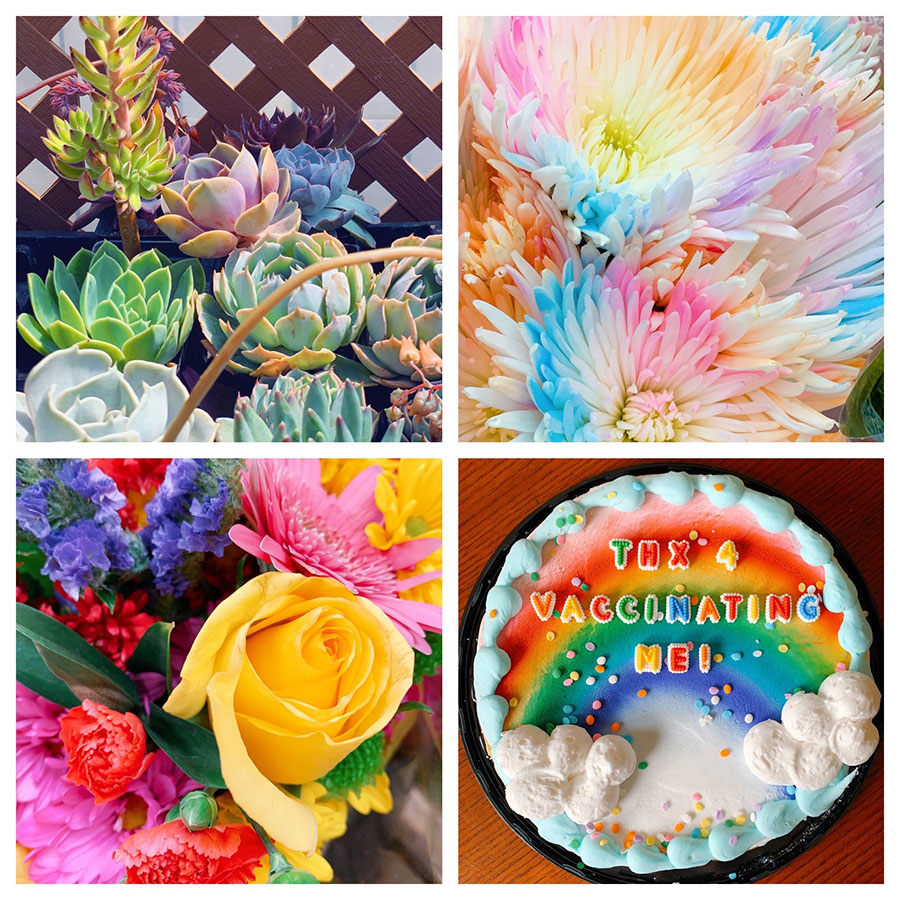 Mother's Day weekend!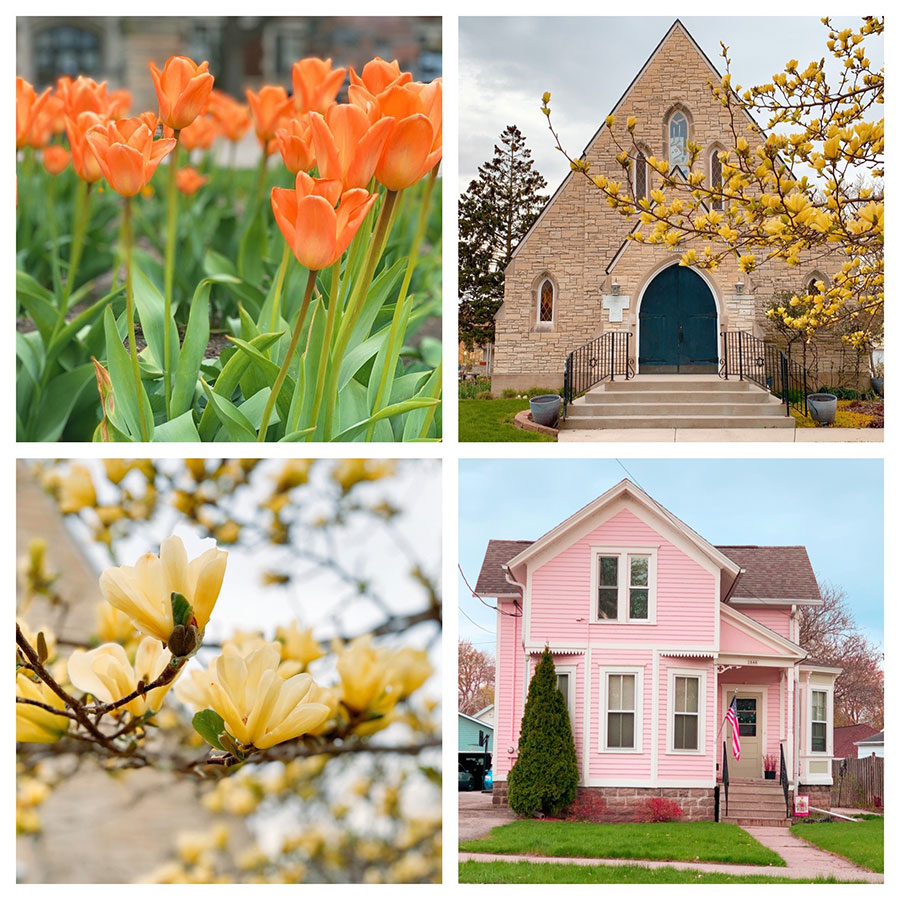 Scenes from a walk.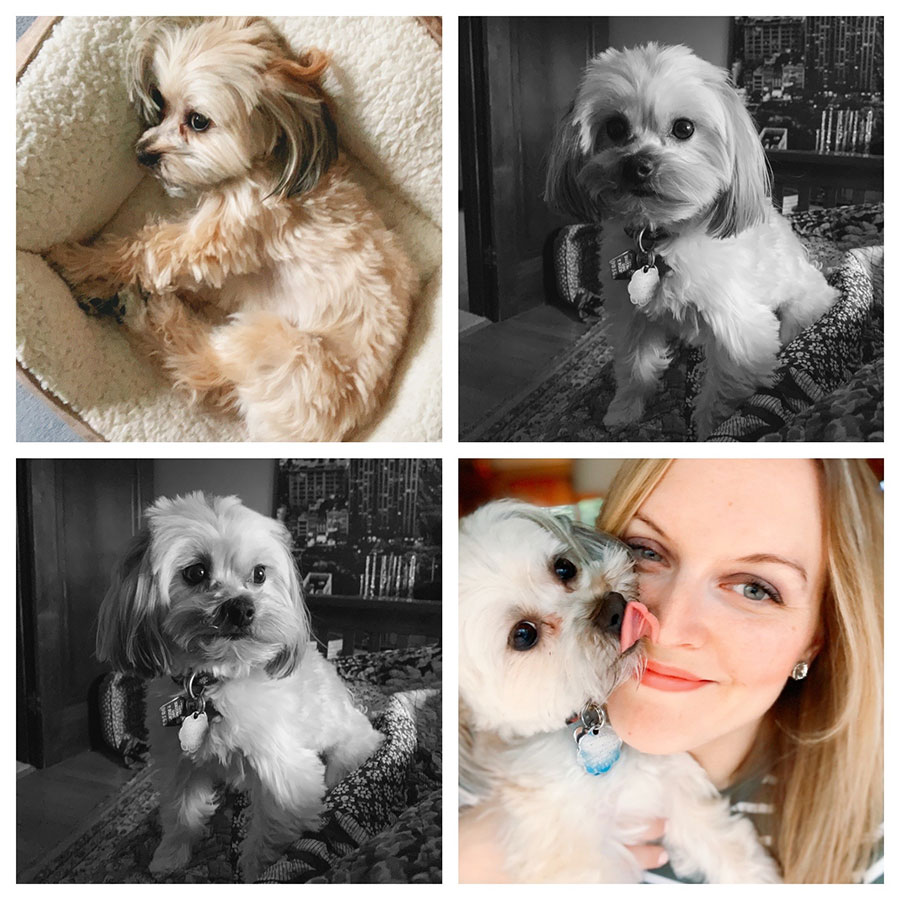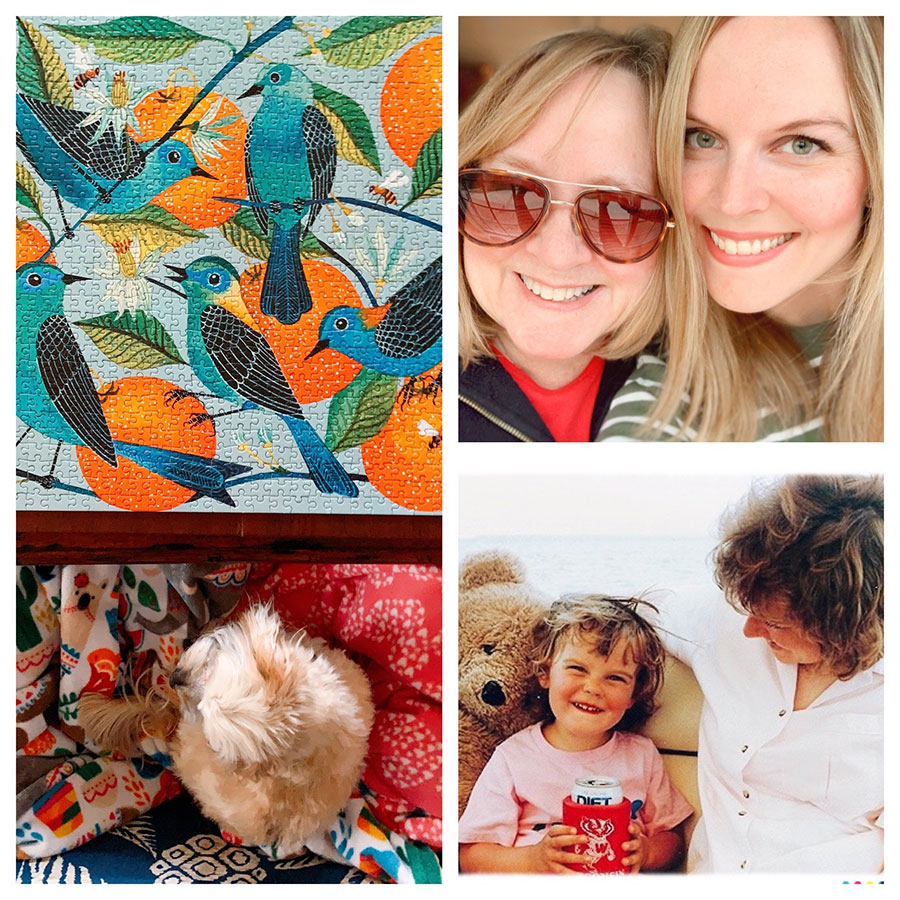 Happy Mother's Day to the best momma in the world.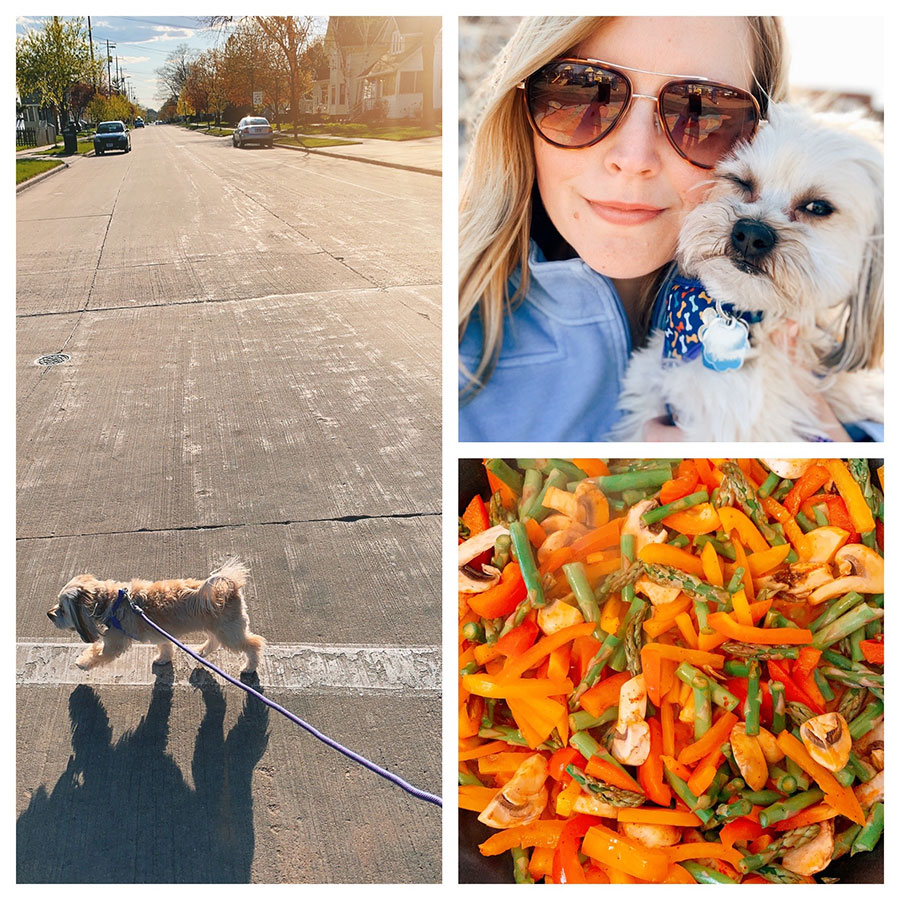 We walkin'.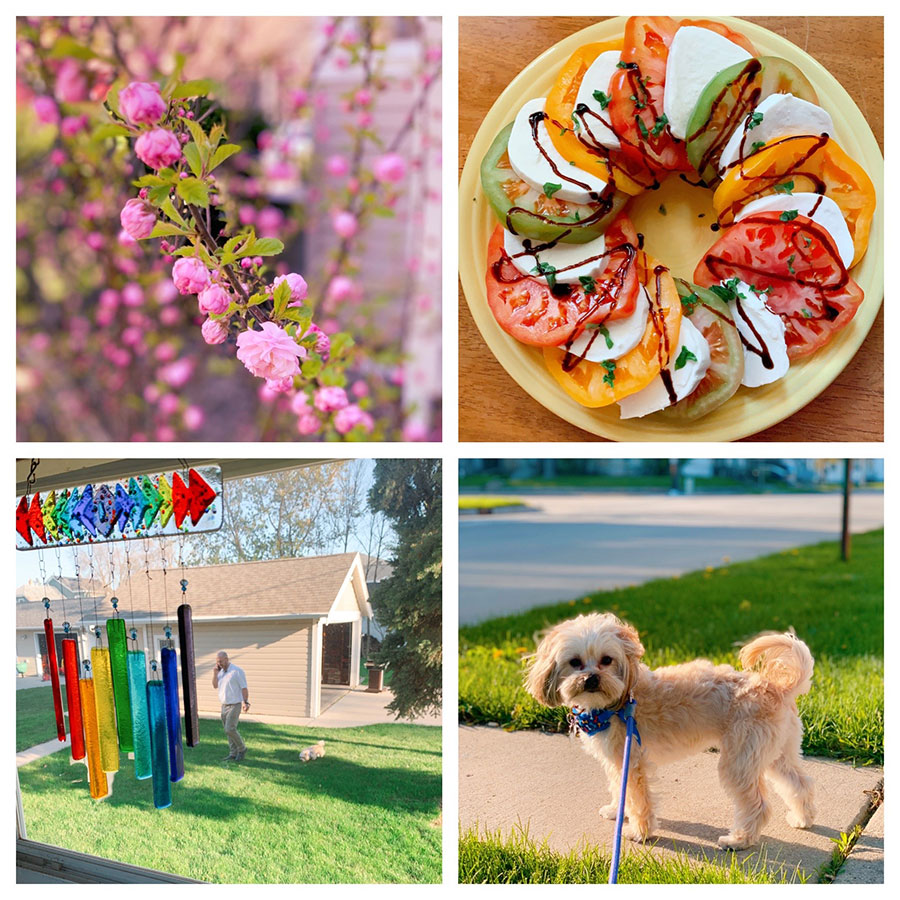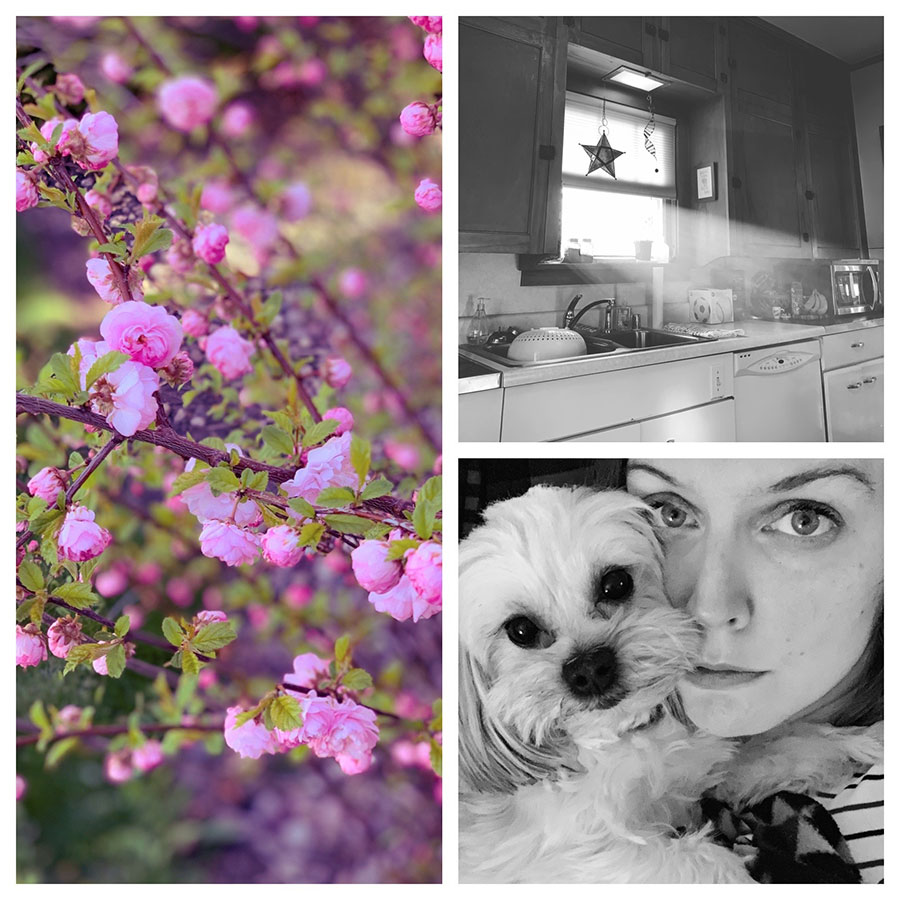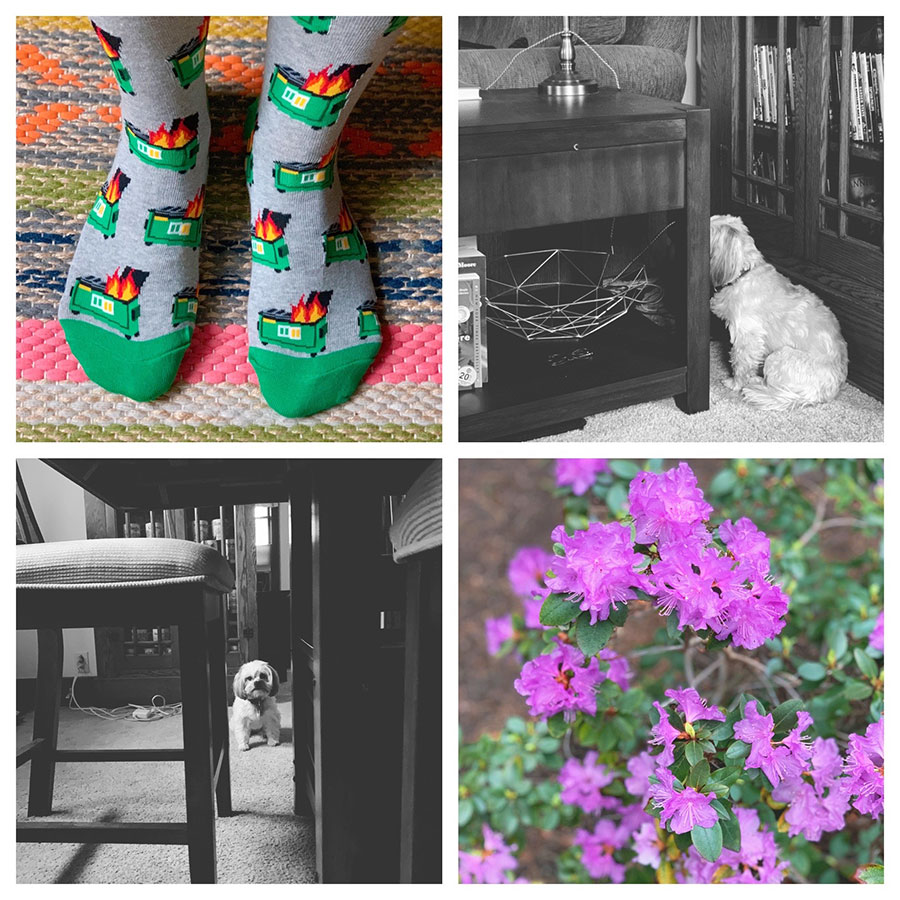 2020 appropriate socks, right?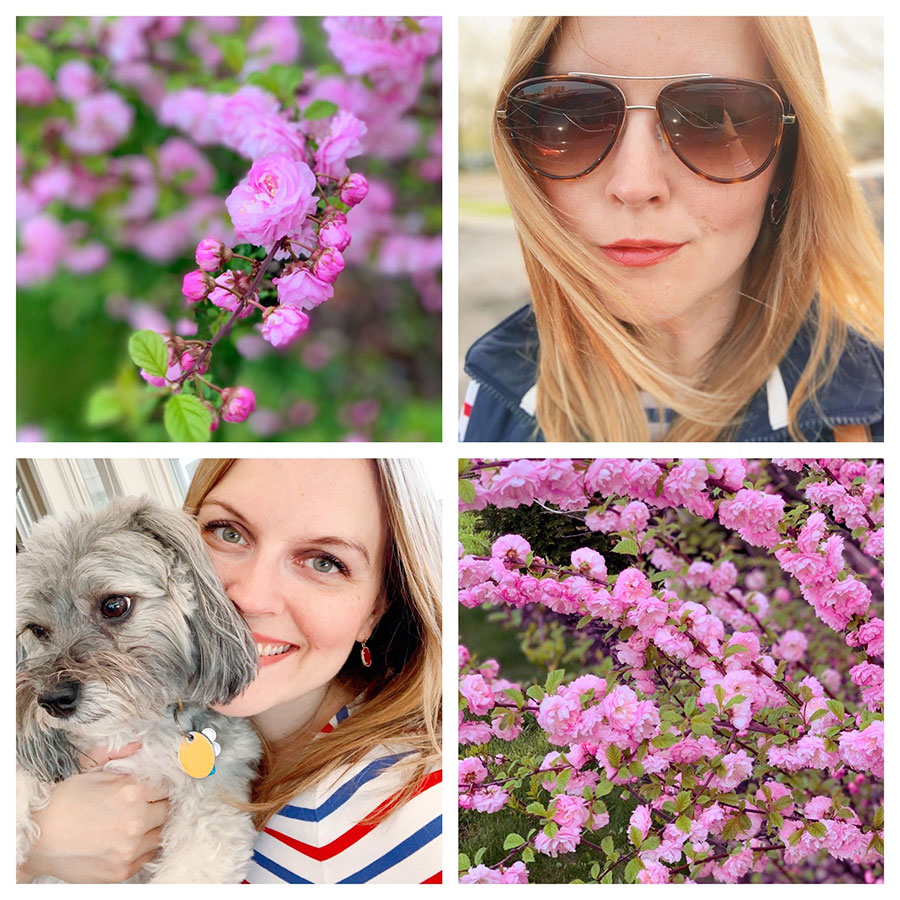 May is pink flower month!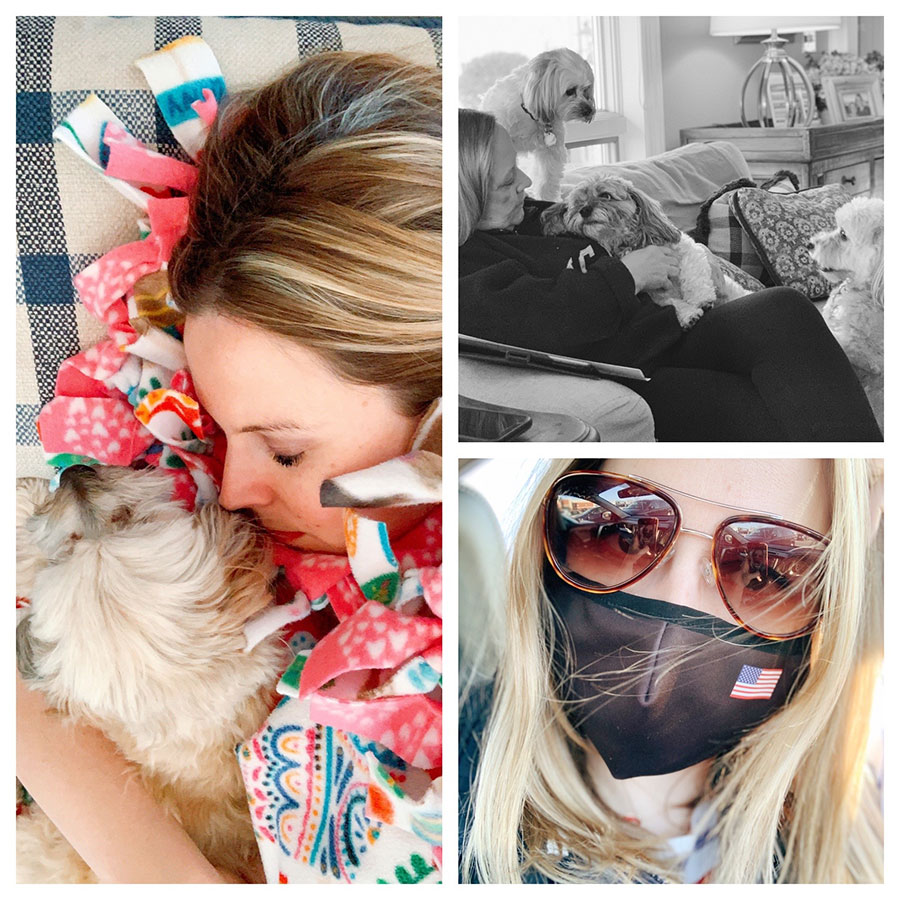 GASP! Is that gray hair?!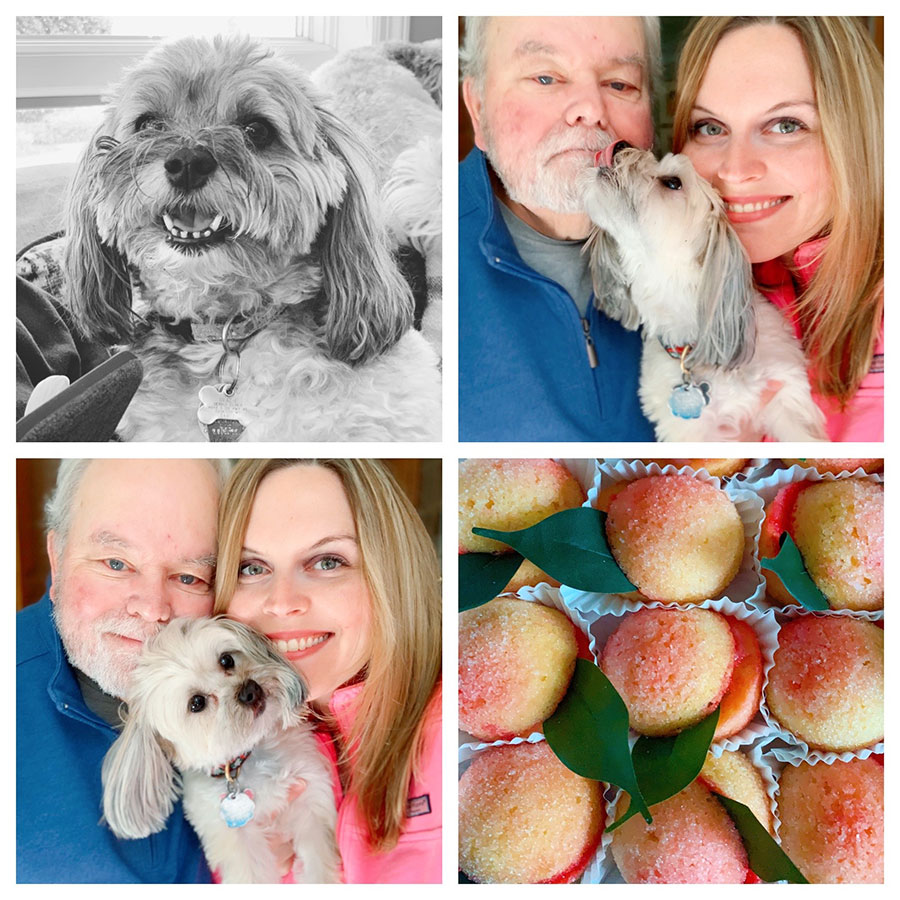 Delicious peach cakes from Mike's mom. Aren't they dreamy?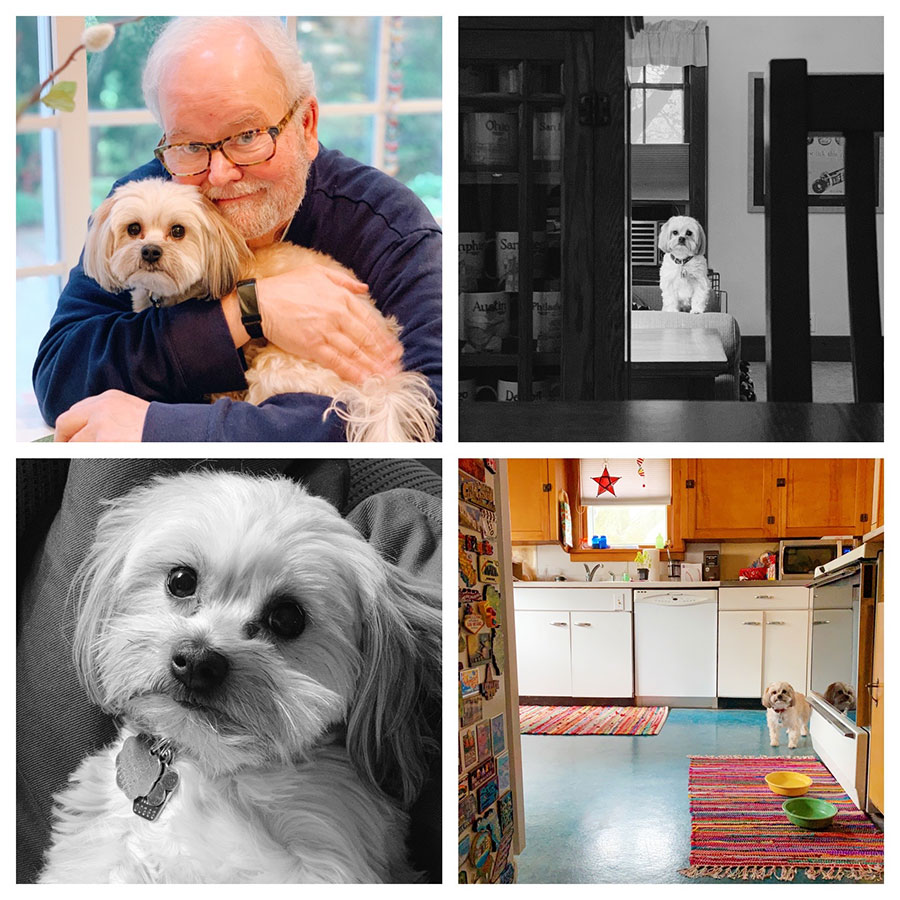 Denny + Sadie are soulmates.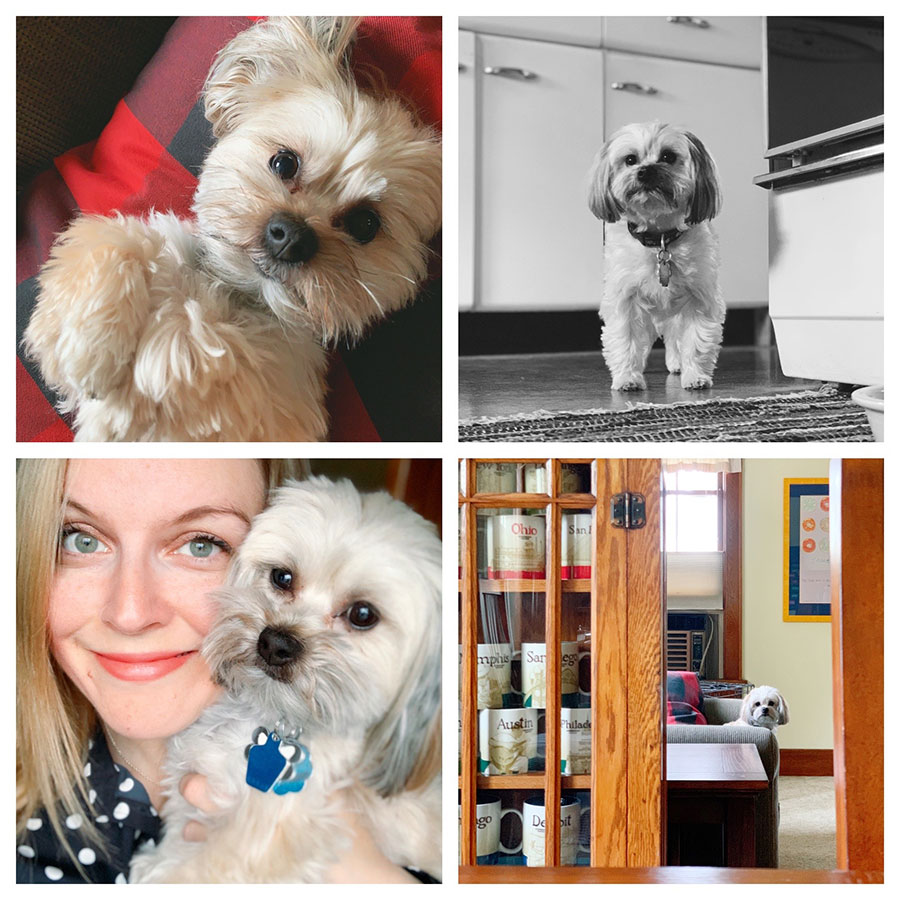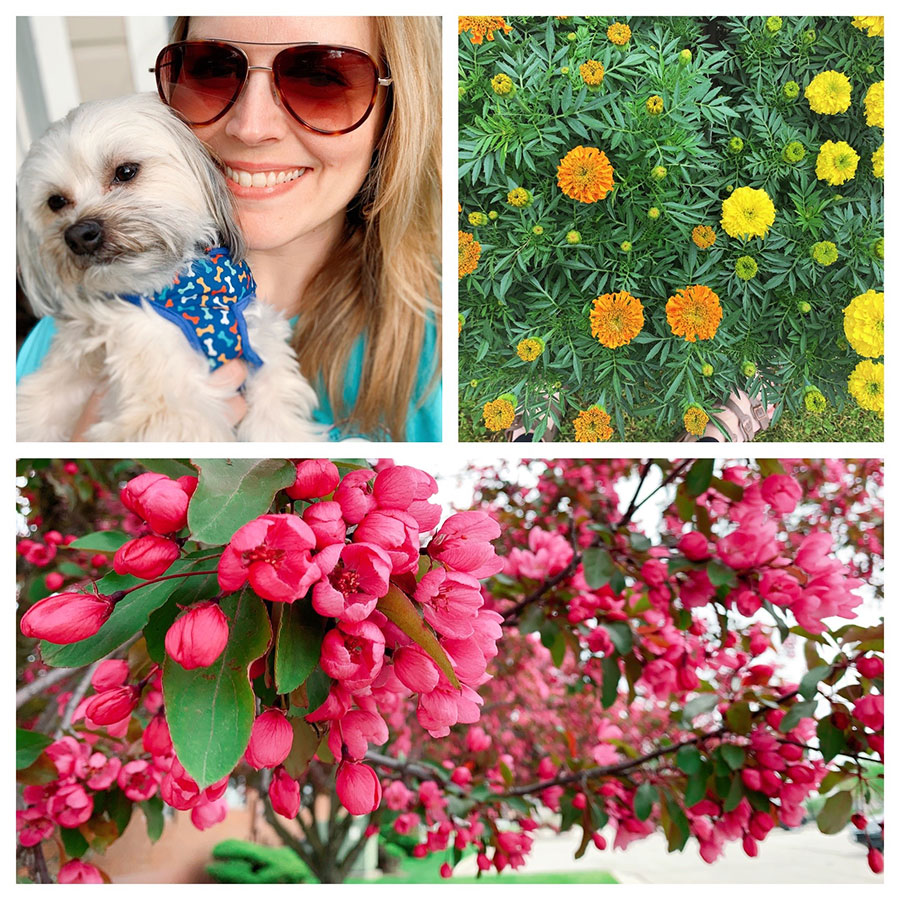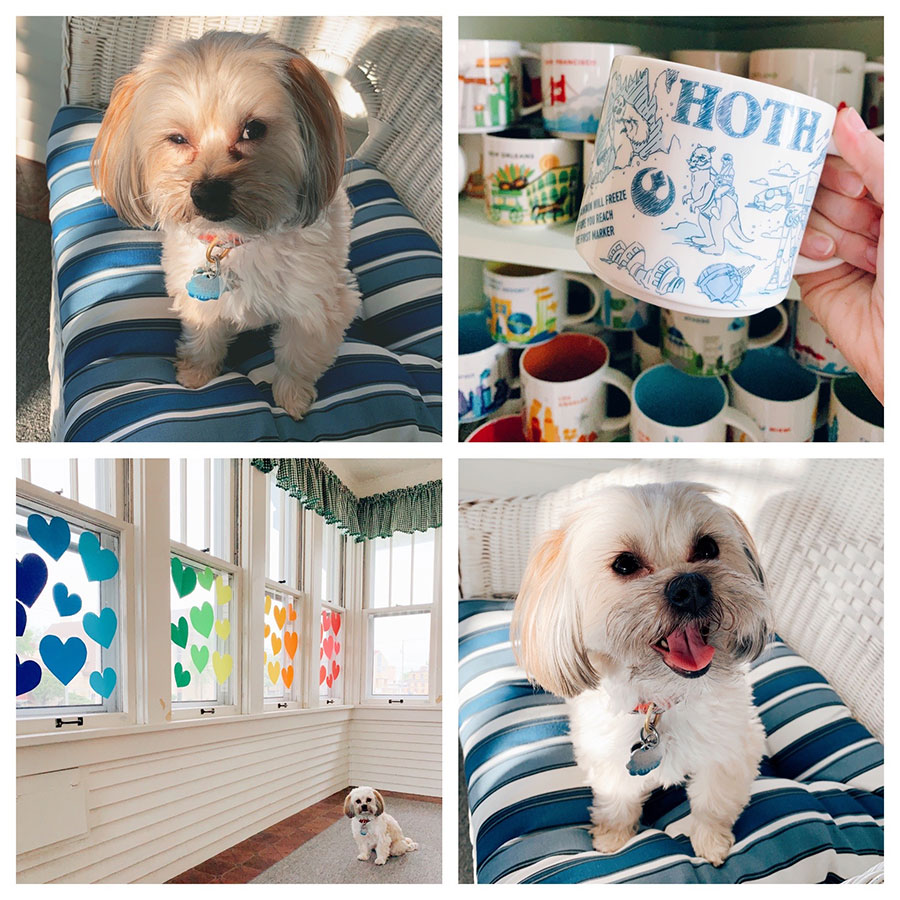 New hearts on my windows!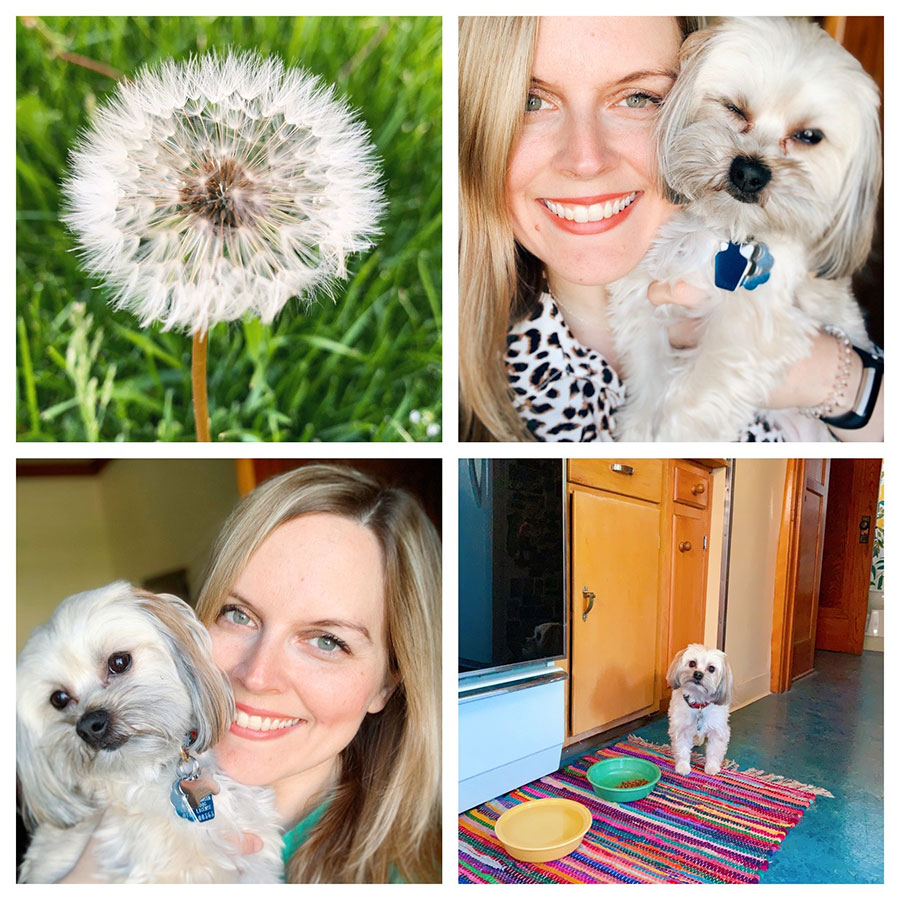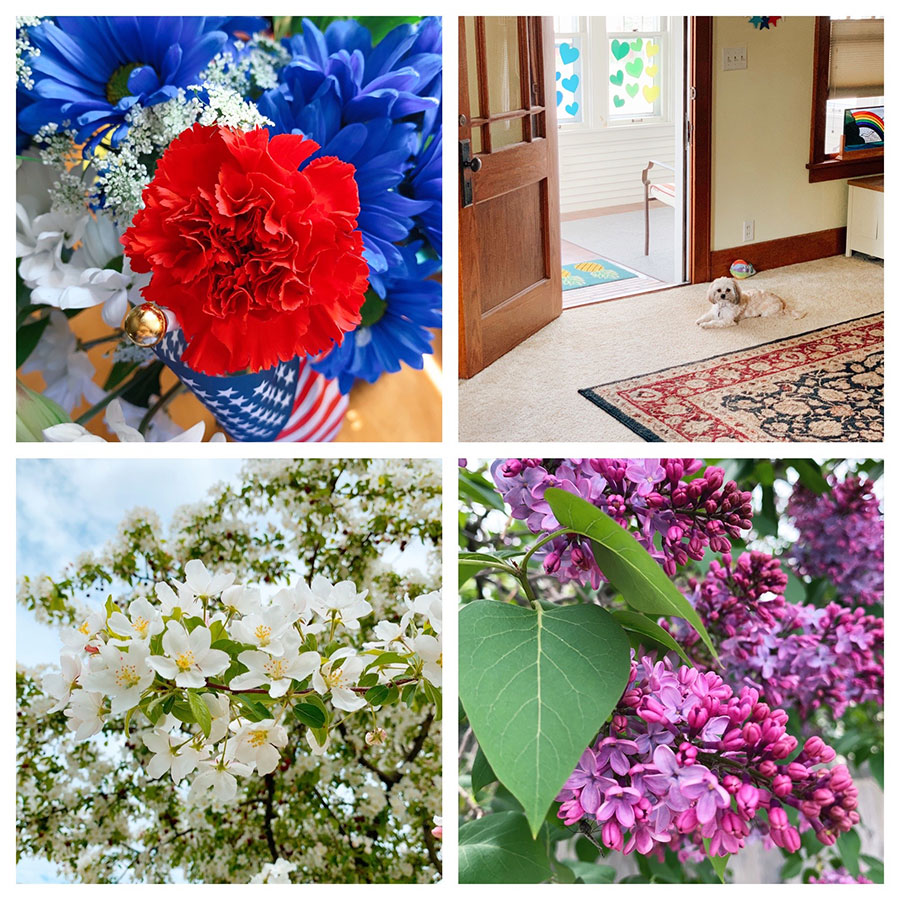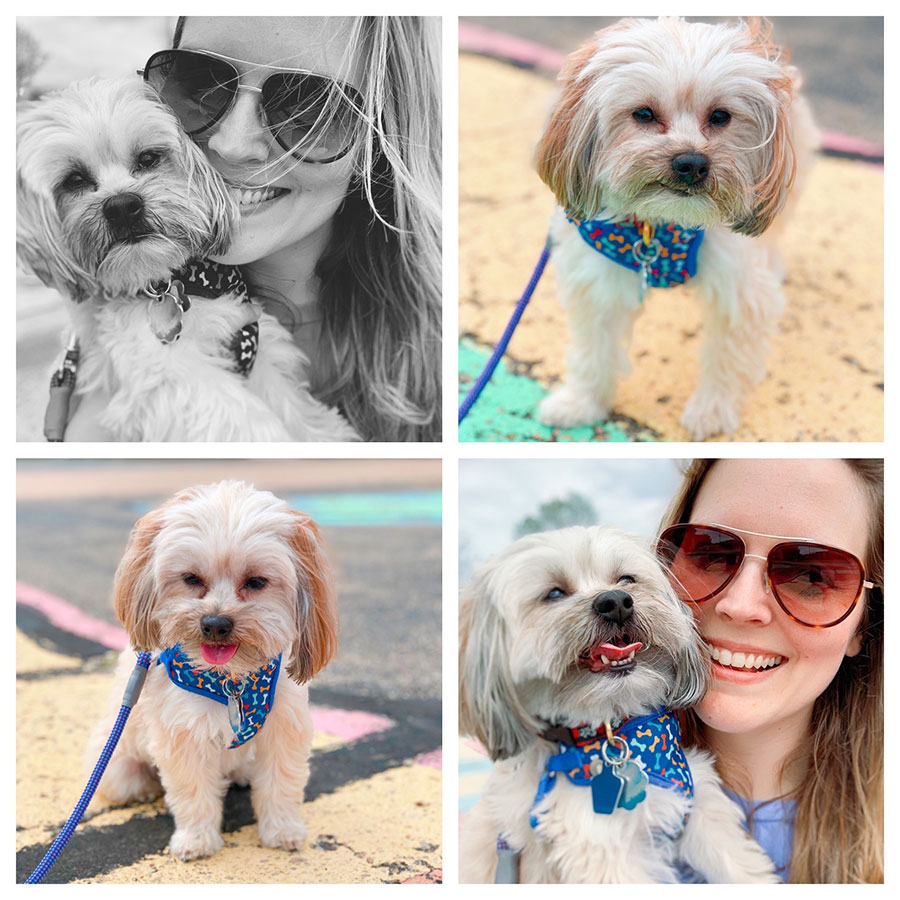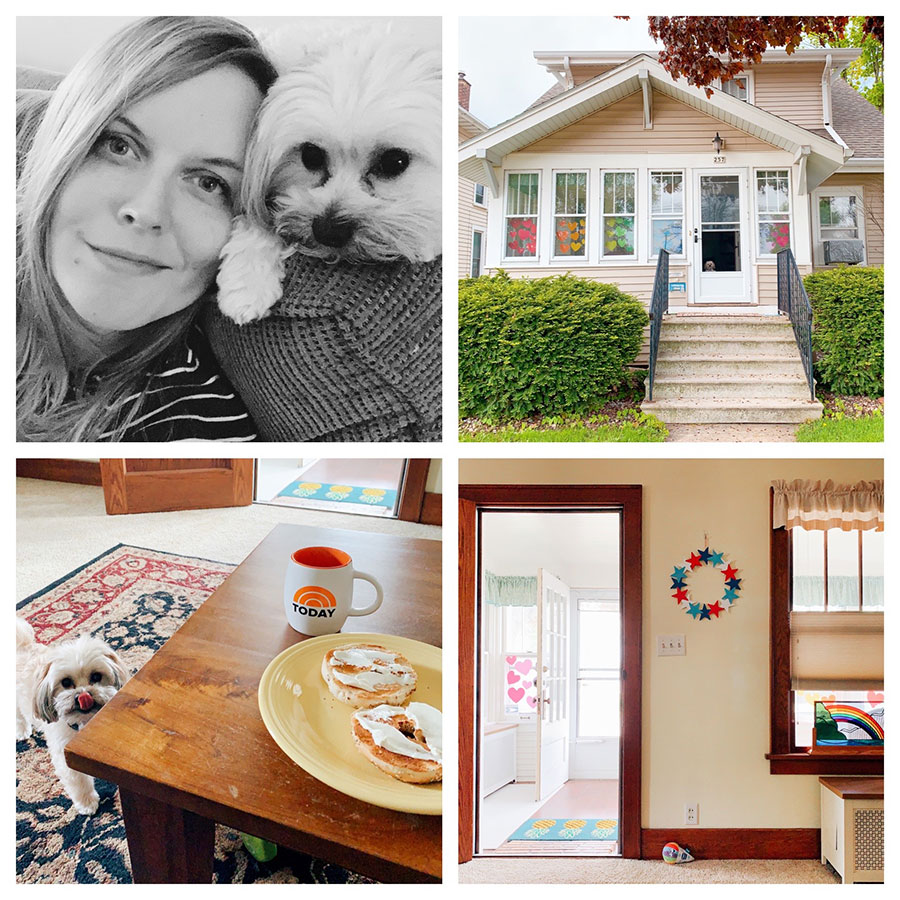 I love nothing more than hanging at home with my Sadie.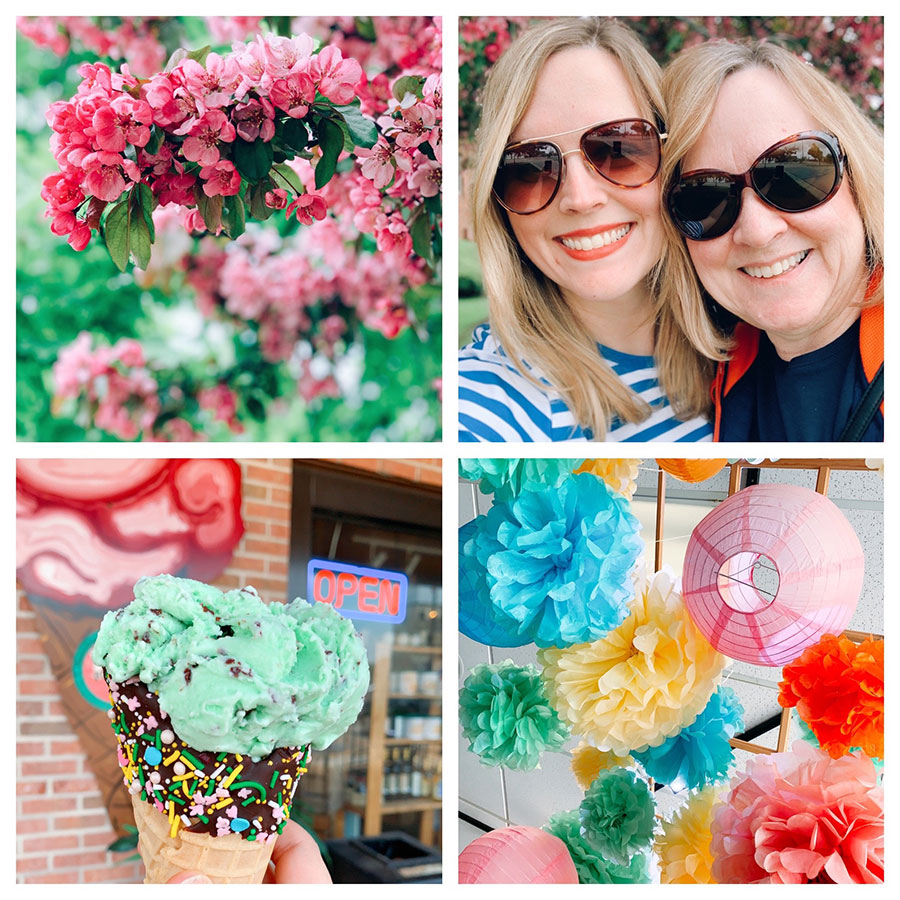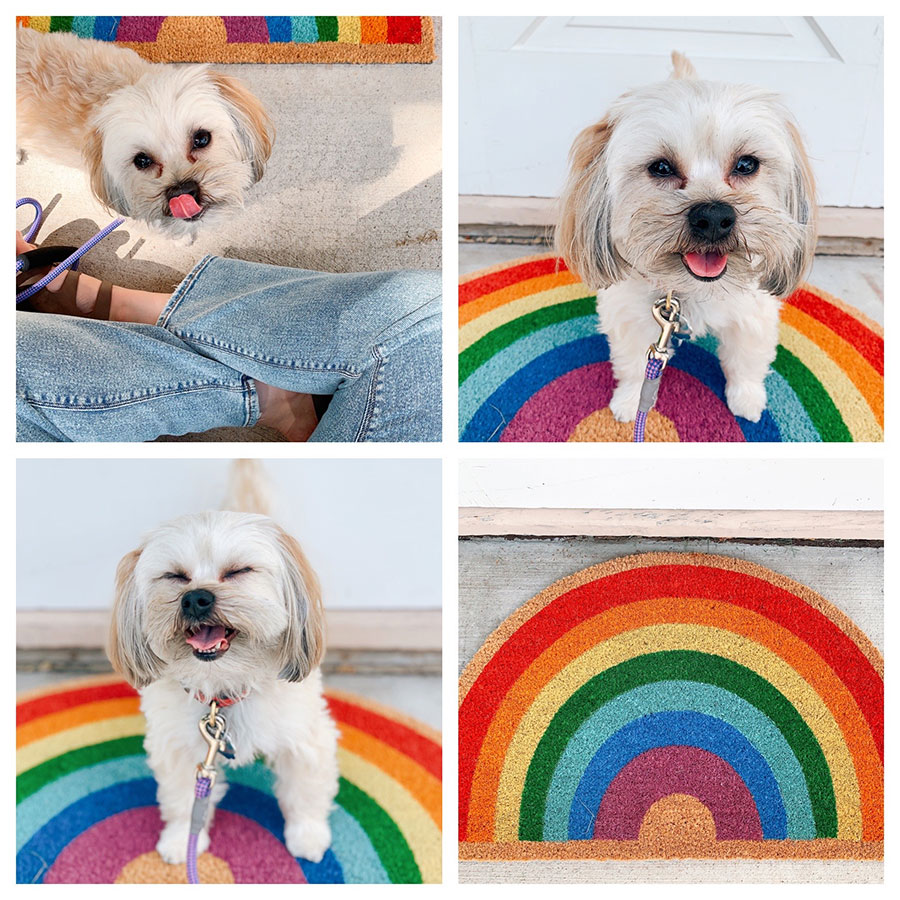 New doormat! Appropriate for June and Pride Month!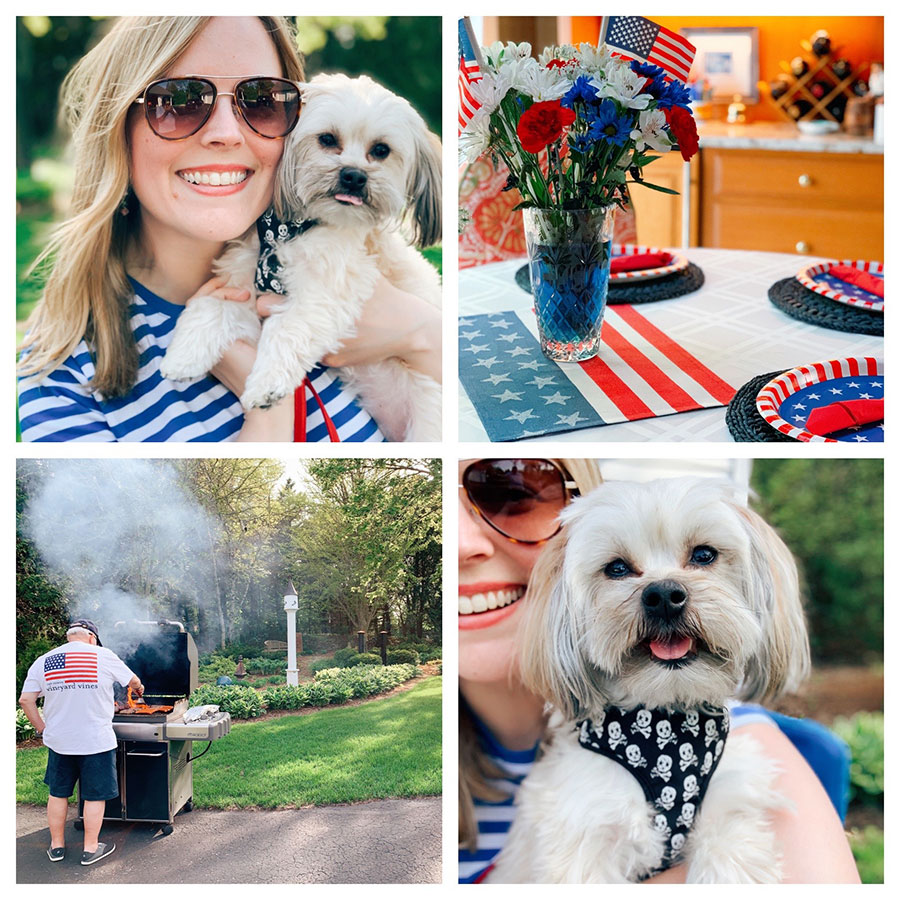 Memorial Day Weekend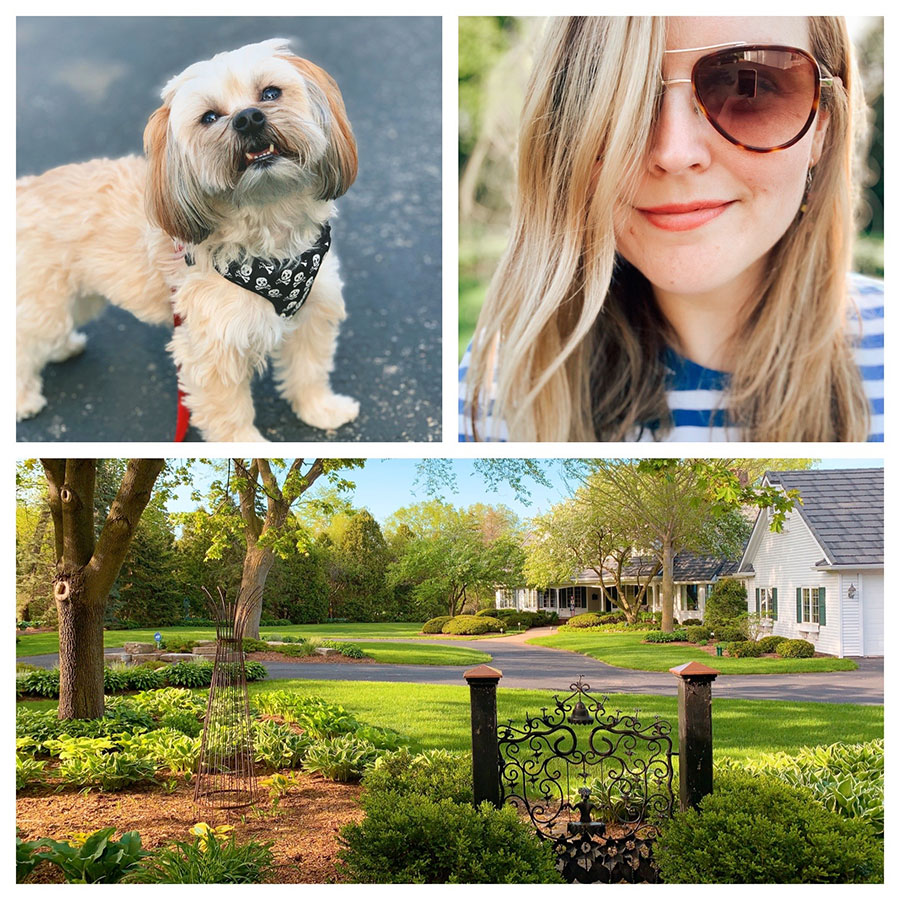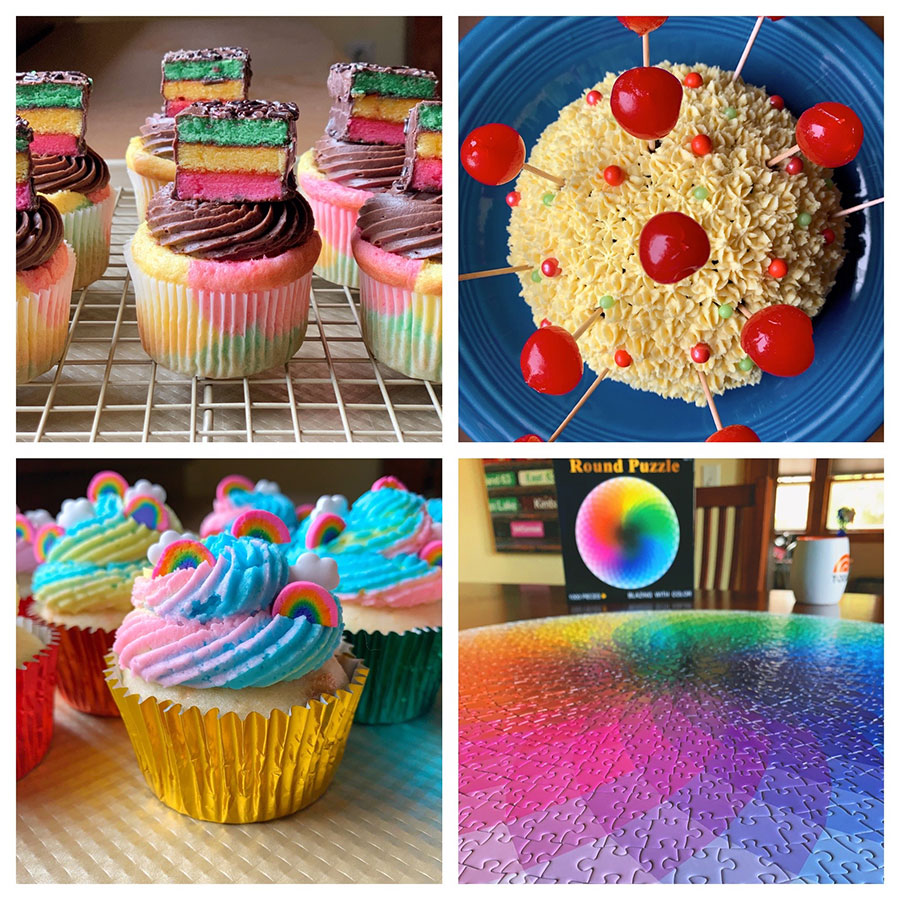 A few baking projects and my favorite puzzle of all time.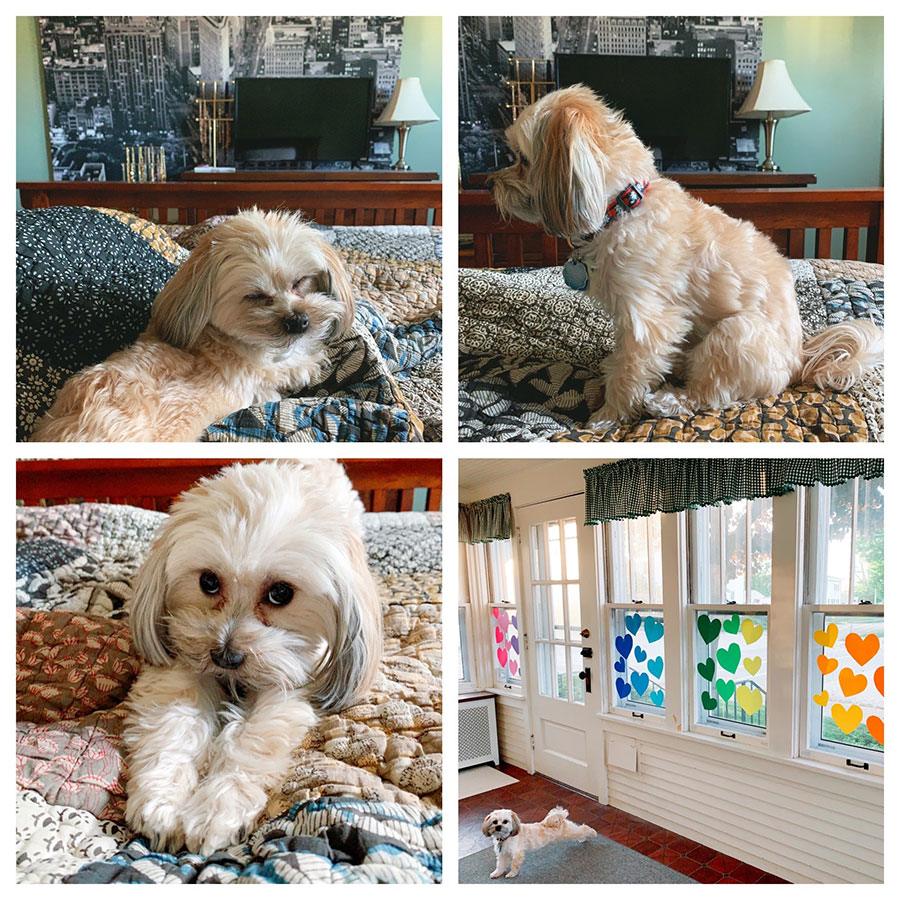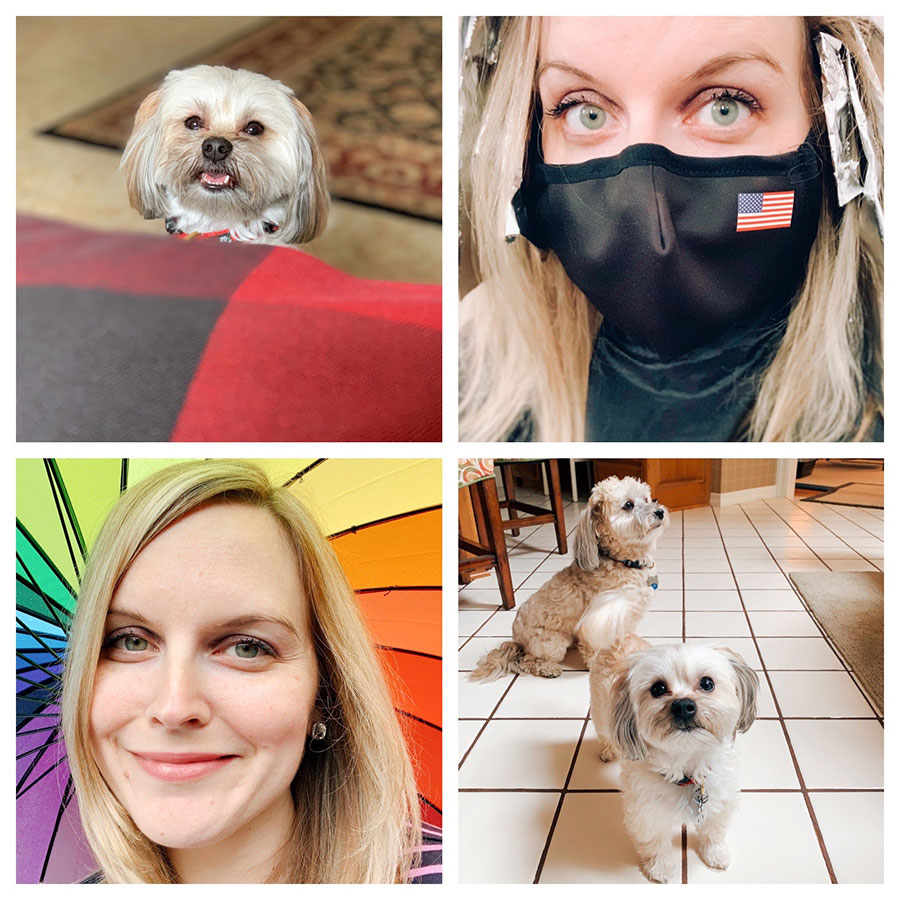 I got my hair done for the first time in eons! Masked and blonde(er)!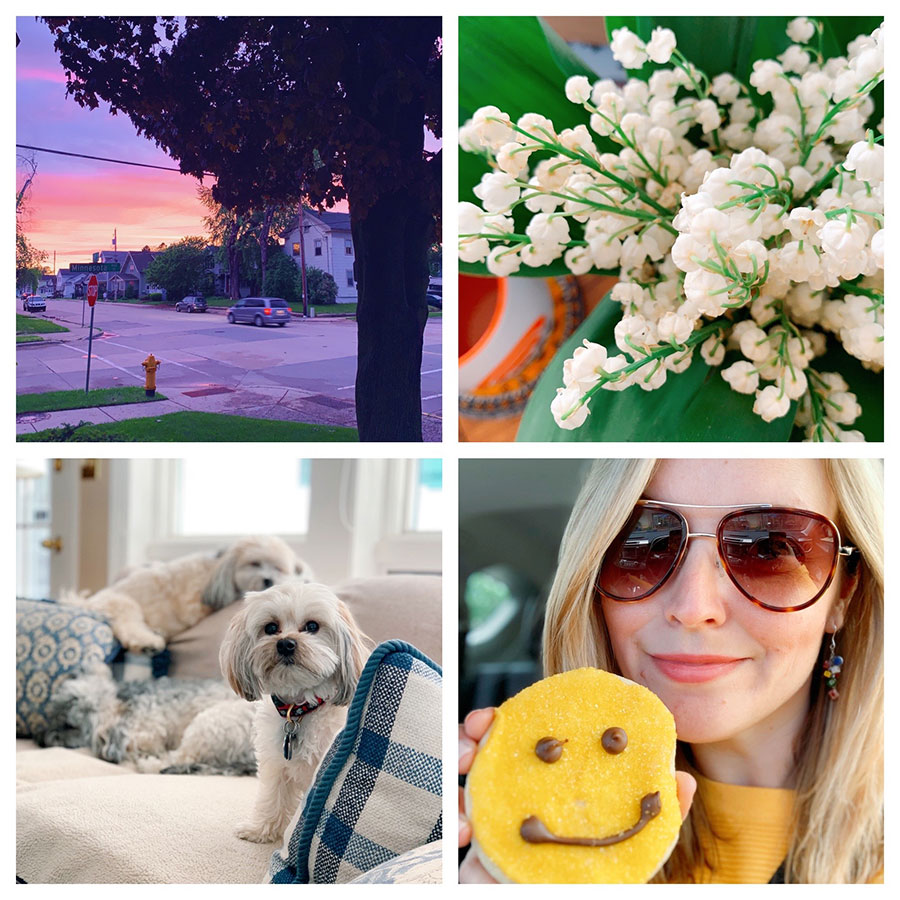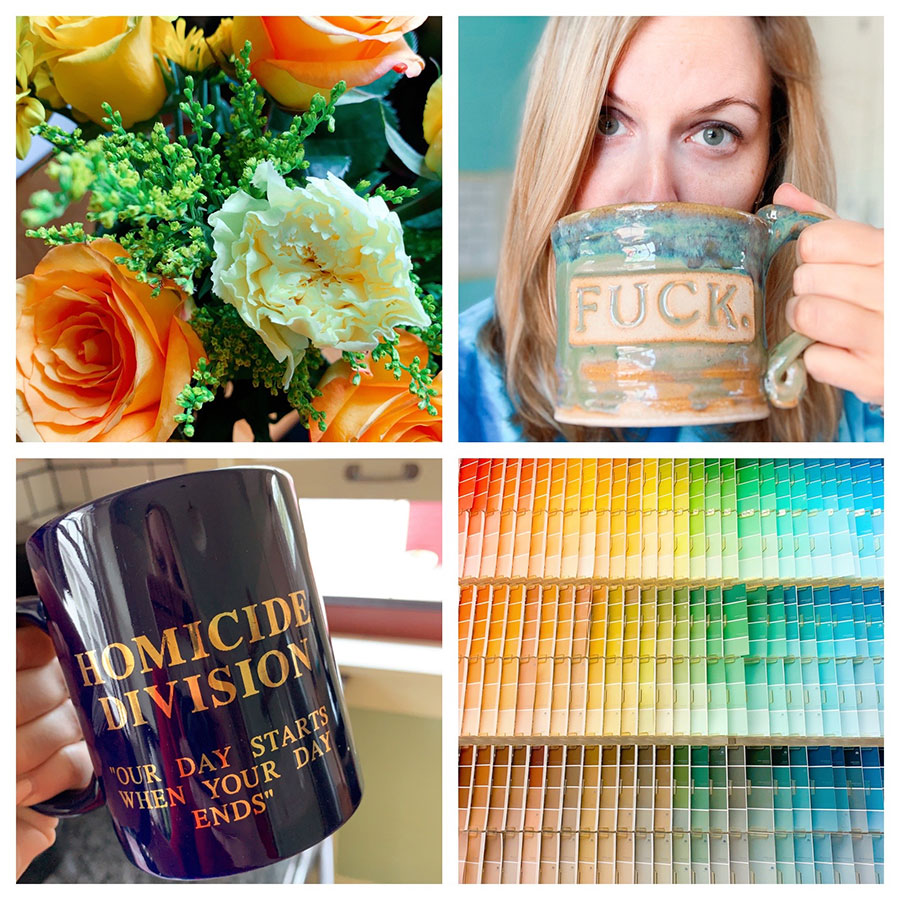 Last weekend of the month.  We painted Mike's kitchen from a horrible electric neon turquoise color to a pretty green. And we both love fun coffee mugs.
See ya next month!