Mike and I spent about a week in sunny Florida.  Our first time traveling anywhere since the pandemic began and our first time traveling together (we did well, I think!)
So what was traveling during a pandemic like?
First of all, I know and realize that we were doing what we were not supposed to be doing. Traveling. We were those assholes. I know it, I acknowledge it, I own it. I understand if you are beyond annoyed with us and the choice we made.
We had no idea that we'd still be in pandemic hell now when we booked this trip last spring. And Mike's TEDx Eustis talk was a non-negotiable. It was happening and it was happening in person. So we rolled the dice and decided to go.
I had A LOT of anxiety before this trip. Normally I get so excited for vacations but this time I had a pit in my stomach about it. But honestly… it was amazing. I was beyond impressed with all of the precautions and rules and changes that the airports, theme parks, restaurants, etc implemented. We were masked 100% of the time — as was everyone else — unless we were actively eating or drinking (and even then, we were away from other people). If we took pics without a mask it was because there was not another soul around us. Our temperatures were taken before entry to the parks every day (we went to Disney but more on that in other posts!). The queues for the rides kept people spaced 6-8 feet apart and had plexiglass barriers everywhere. Hotel check in and out was contactless. No housekeeping unless requested. Stores had capacity limits. The parks had capacity limits. If you thought the parks looked empty in my photos it's because they were. It was all so weird but also so wonderful to see everyone cooperating with all of the changes.
Now I know that there are no guarantees and even with all these precautions and our best efforts, we could still get COVID. For the next few weeks, I tracked my temp on a daily basis and I wasn't around my parents without all of us being masked, etc. (As I'm writing this now, three weeks later, I can say that we are all fine and no one got COVID due to our trip — and for this we are lucky!)
But the biggest positive of this vacation was what it did for our mental health. We were so excited everyday — happy with renewed energy. The change of scenery was much needed and we didn't take it for granted.
I'm breaking the blog posts up — a general Florida post plus many separate Disney posts.
I like reading trip re-caps with bullet points, so here we go!
The reason for our whole trip was the fact that Mike gave a talk at TEDx Eustis;  his talk was titled "Resolving Conflict in a Polarized Society" — he did great and I enjoyed the TEDx event more than I thought I would!  (I'm a TED newb) Mike started TEDx Oshkosh, so TED is a major passion of his.
Eustis, FL is not much to write home about.  It's next to Mount Dora, which was much cuter and nicer (read: wealthier).  It was like a Menasha/Neenah dynamic between the neighboring communities.  We spent more time in Mount Dora simply because there was more to do and see.
We stayed at a Hampton Inn in Eustis and our time there was consumed with TED events.  But we did make a trip to Waffle House!  And after the TED event wrapped up, we headed to Mount Dora and had an amazing Cuban dinner.
We left Eustis on a Sunday morning.  We kept seeing orange groves everywhere and figured there had to be an orange-themed tourist trap somewhere for us to visit — and sure enough, enter The Showcase of Citrus!
The Showcase of Citrus was cute and charming and ever so slightly rough around the edges — it was like the citrus sister of Wisconsin's Little Farmer.  We walked through the orange groves, drank orange slushies, bought kitschy souvenirs… in short, we greatly enjoyed our time there and would definitely recommend it!
Our next stop was the Margaritaville hotel.  We decided to spend one night of our trip there because a) Mike is a Parrothead and b) the resort is brand new and we wanted to check it out.
OH. MY. GOD. It was so gorgeous!  From the moment we walked through the doors we felt at ease, relaxed, and just happy to be there. It's a beautiful property and I would highly recommend it to anyone in the Kissimmee area.
We only had a day there — but we walked around, enjoyed the warm weather, had lunch and drinks by the pool — and then went to Disney Springs at night (more on that in another post)
We were sad to leave paradise the next morning, but excited to head over to Walt Disney World!  More on that leg of the trip in other posts.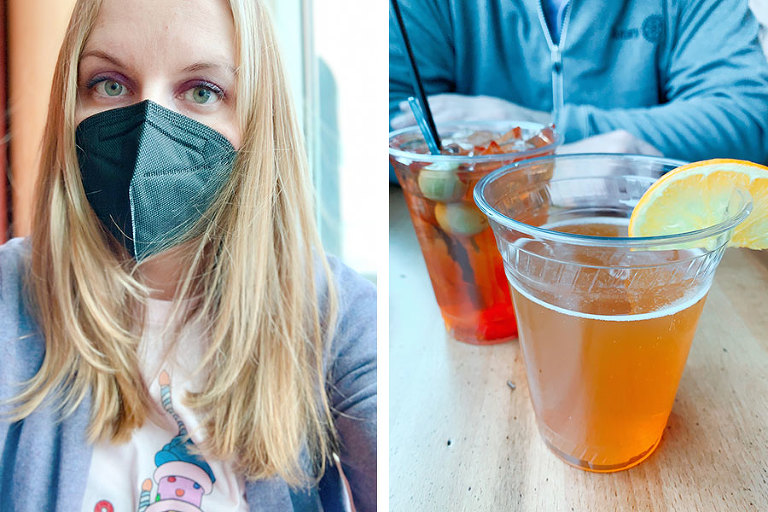 Ready to fly out of Appleton.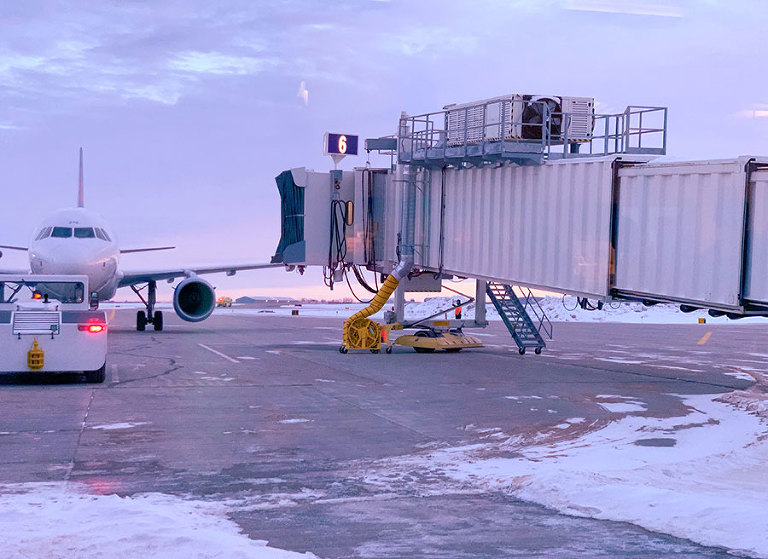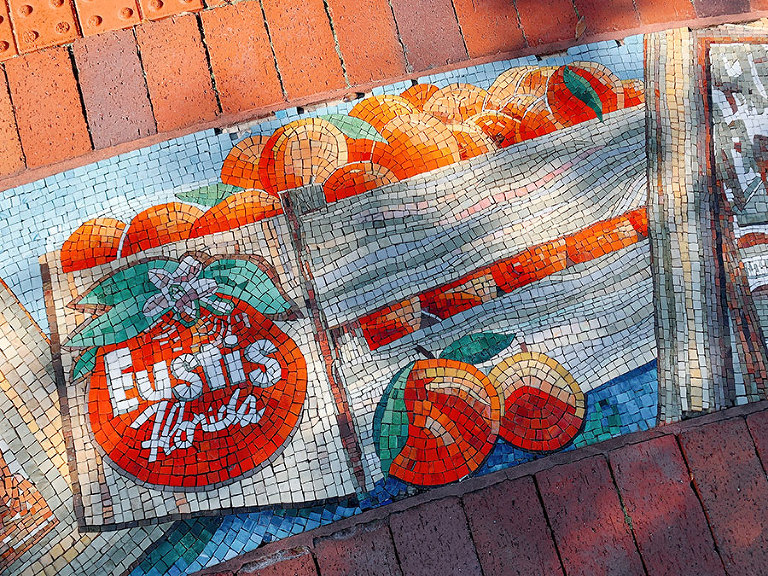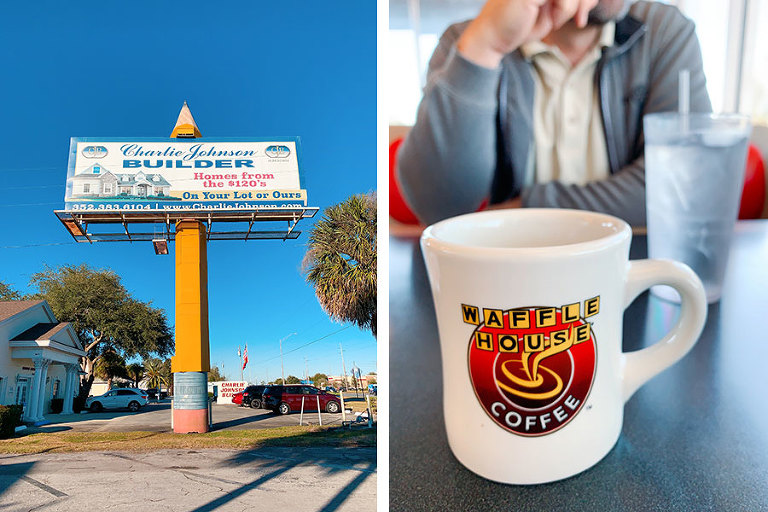 You know I'm a sucker for oversized roadside attractions — like this giant pencil!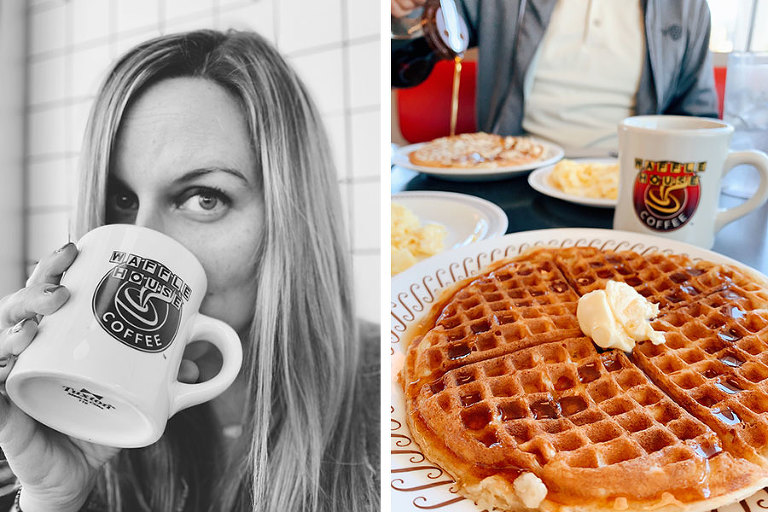 Waffle House!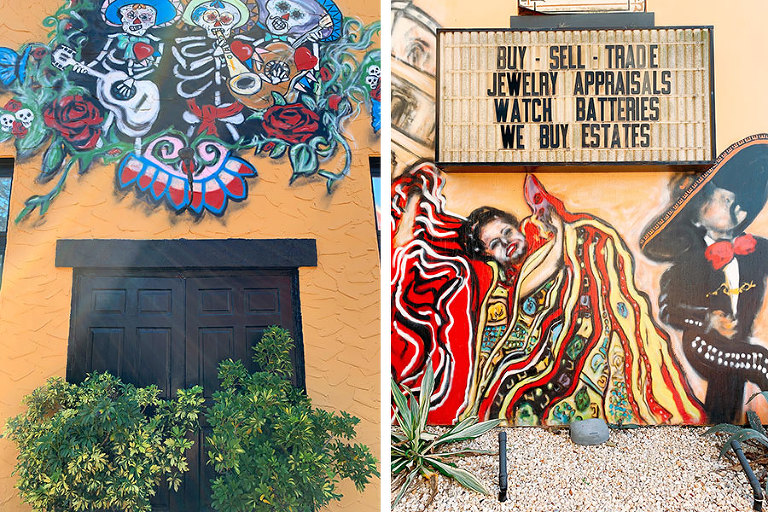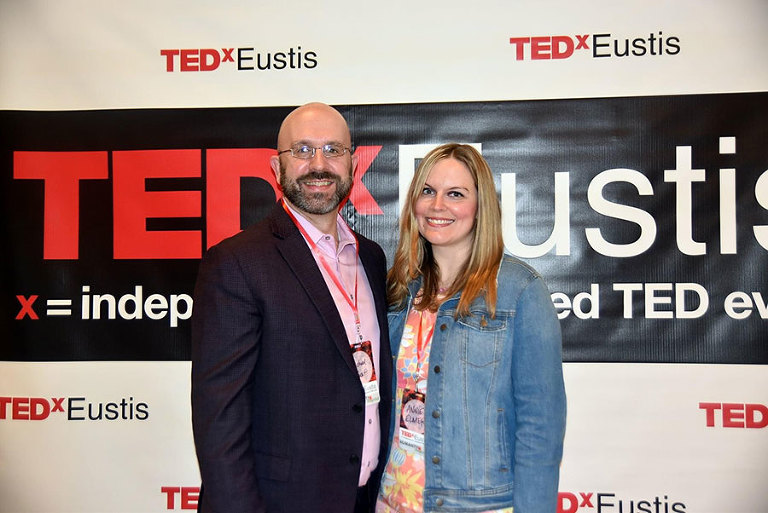 Mike + Me at TEDx Eustis!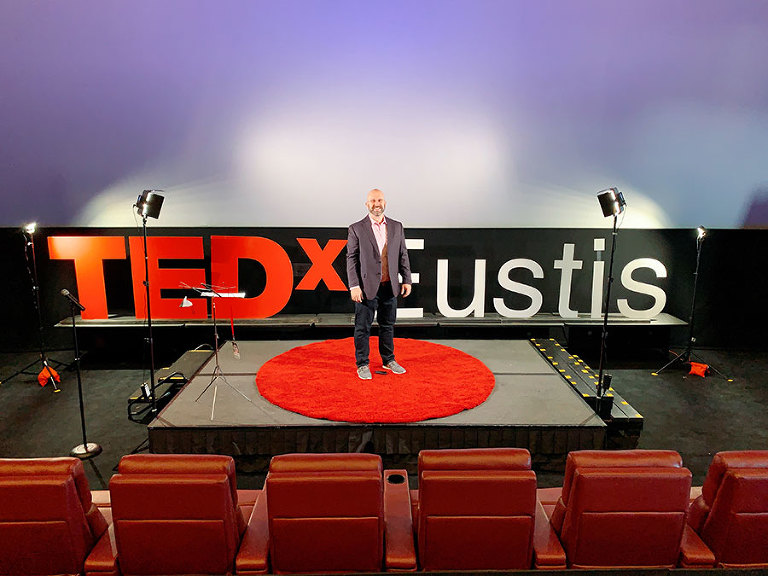 My smart cookie cutie.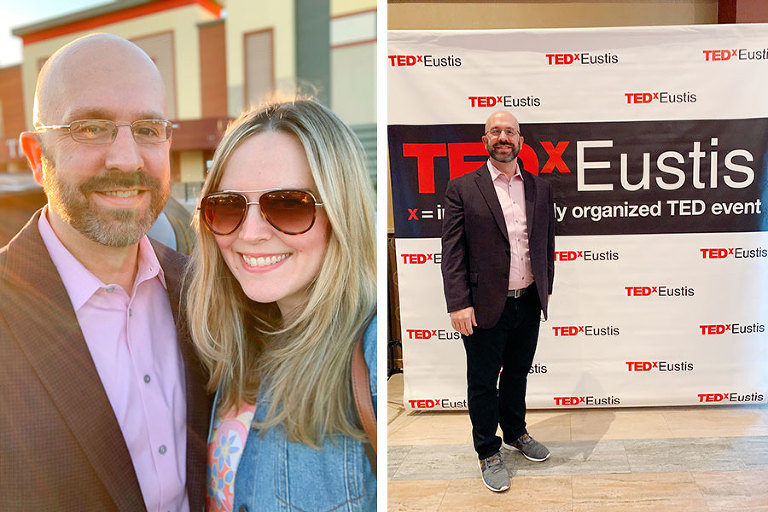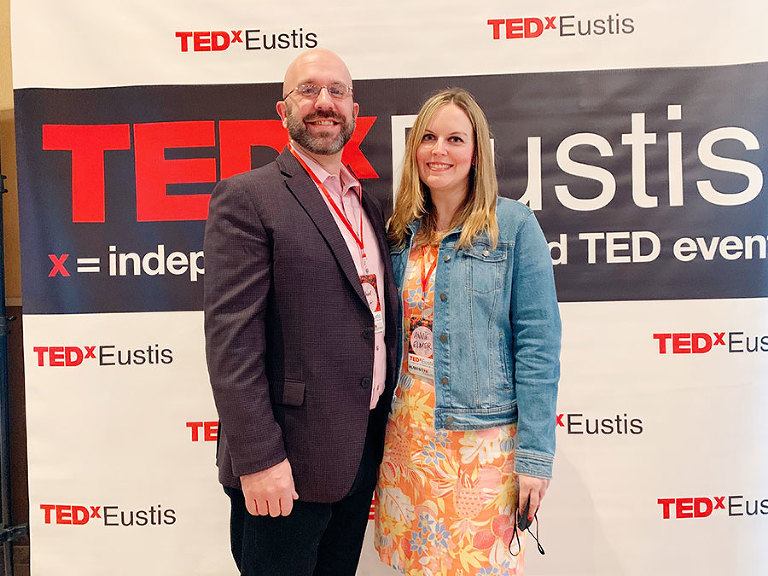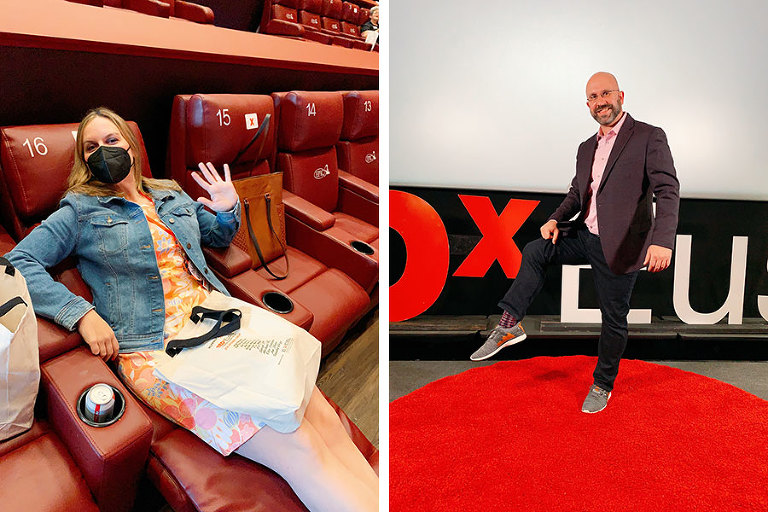 The event was held at a movie theater so that social distancing could be accommodated.  Hurrah for reclining seats!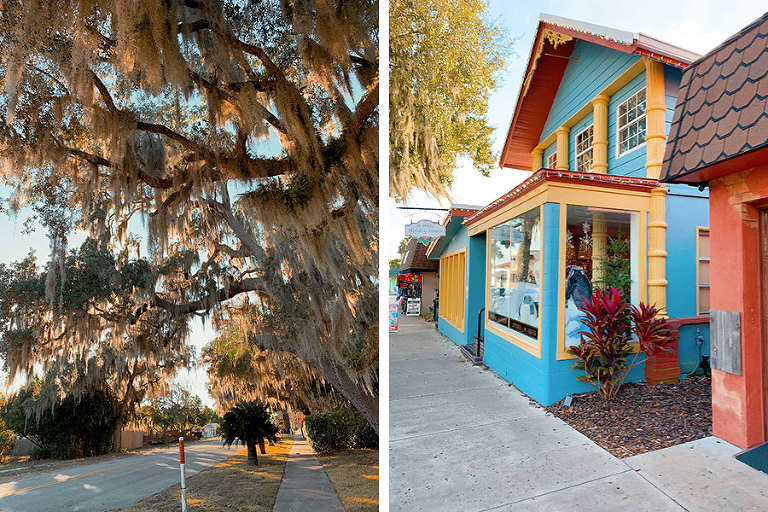 Cute Mount Dora.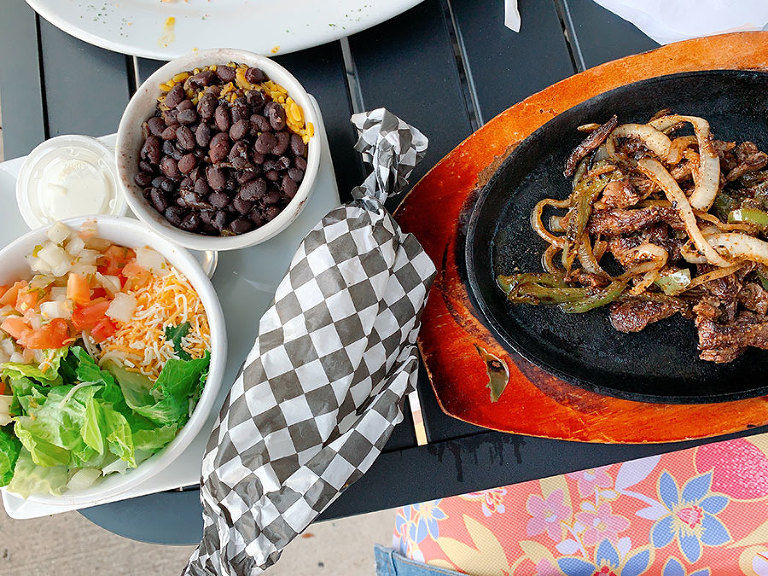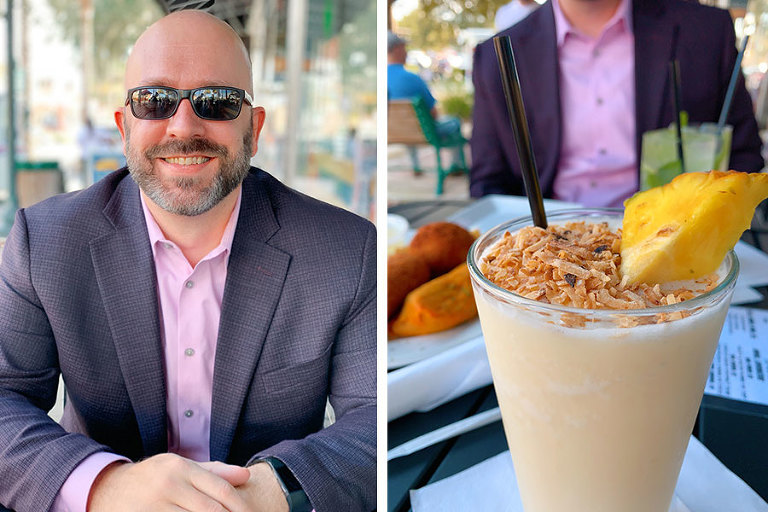 Mike + my delicious pina colada!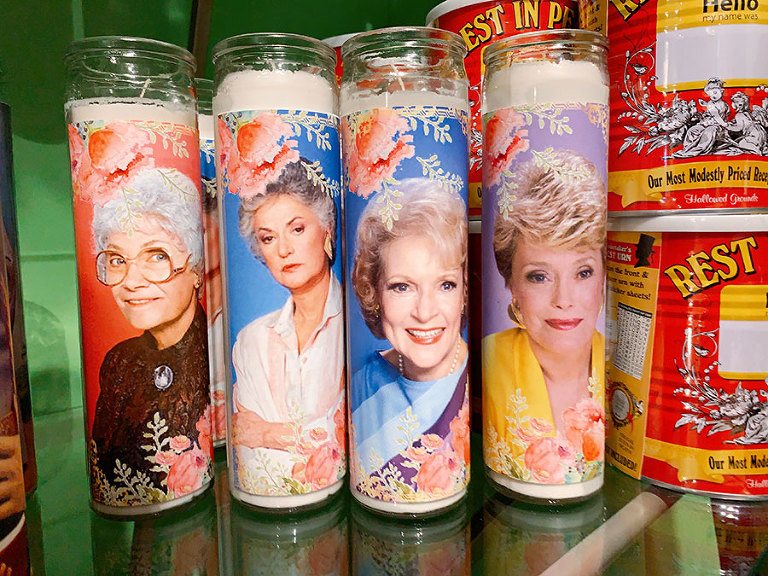 The patron saints of Florida: the Golden Girls!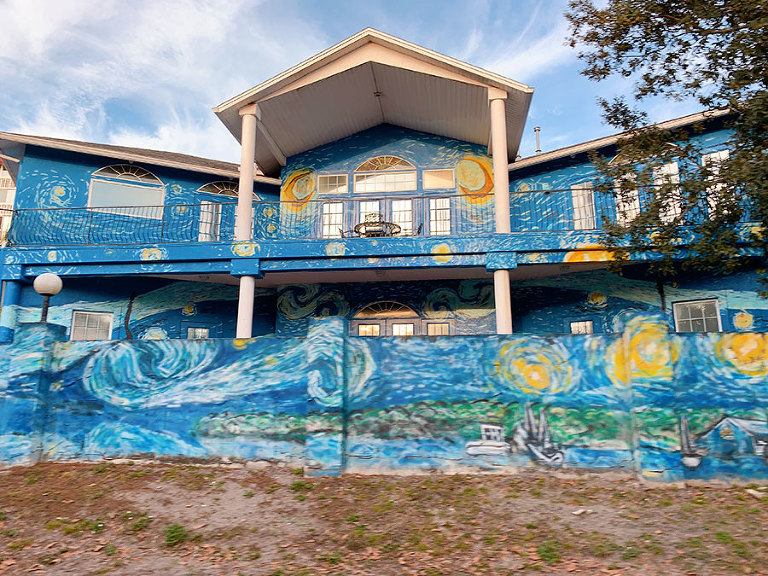 So we drove past this crazy house and Mike said, "that's a spite house." I Googled it and sure enough, it's a spite house.  The homeowner painted the fence first and Mount Dora said no no, your fence needs to match your house.  I like to imagine those homeowners saying, "OK, hold my beer…"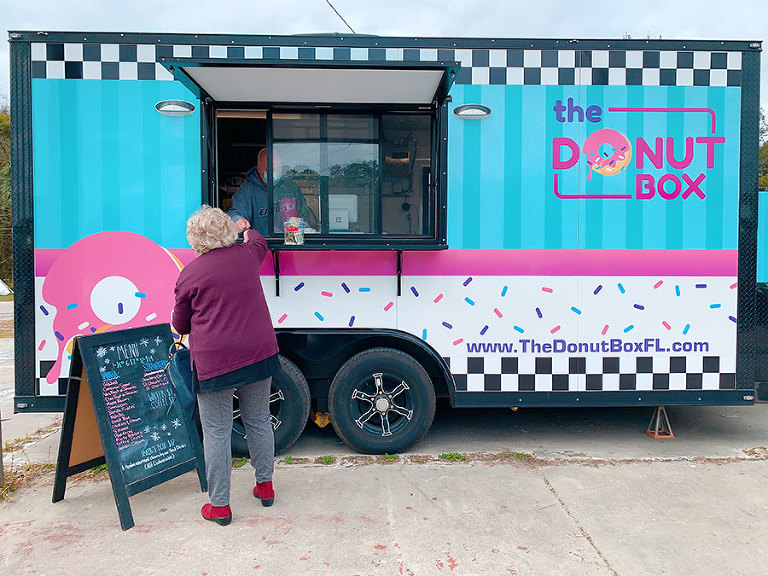 We found a roadside donut truck on the day we left Eustis. What a delightful send off!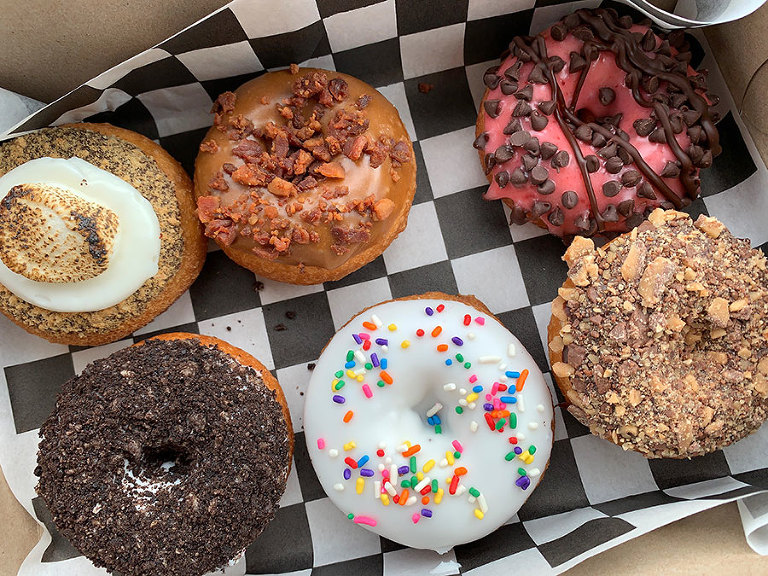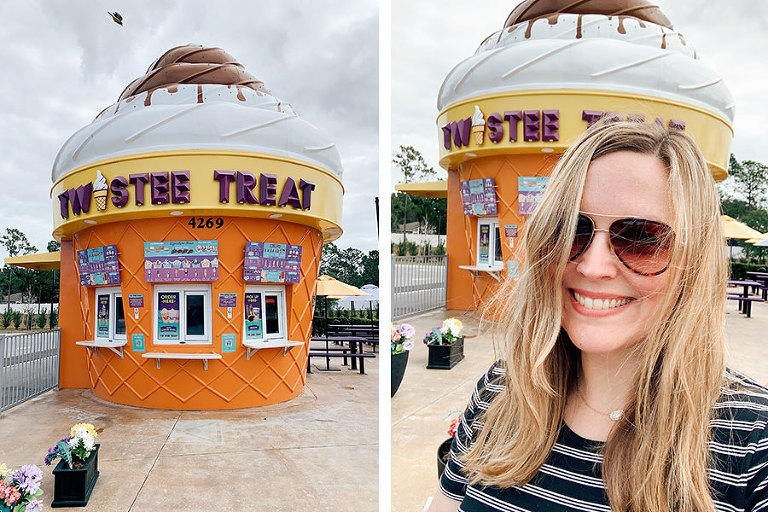 We drove past this and Mike did a U-turn without me even saying anything, "I know you'll want a photo."  He is the greatest person.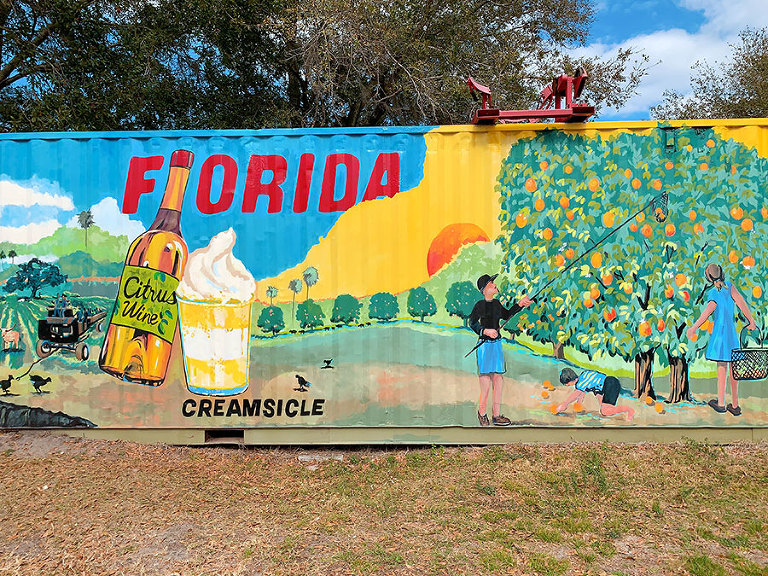 The Showcase of Citrus!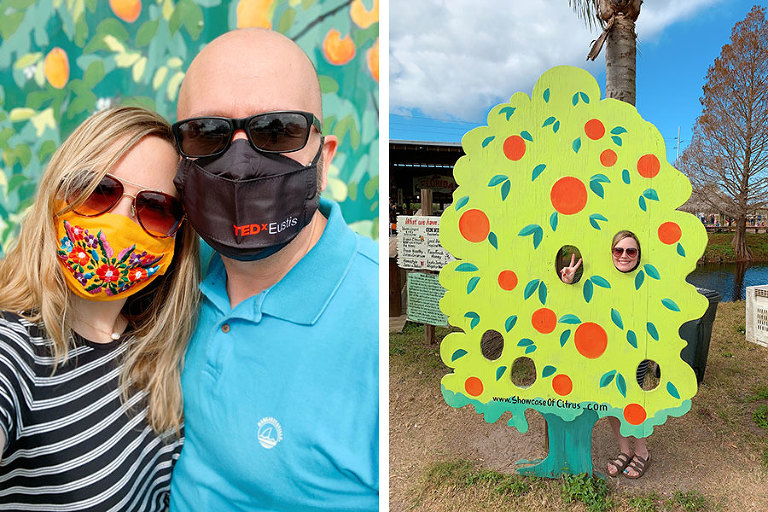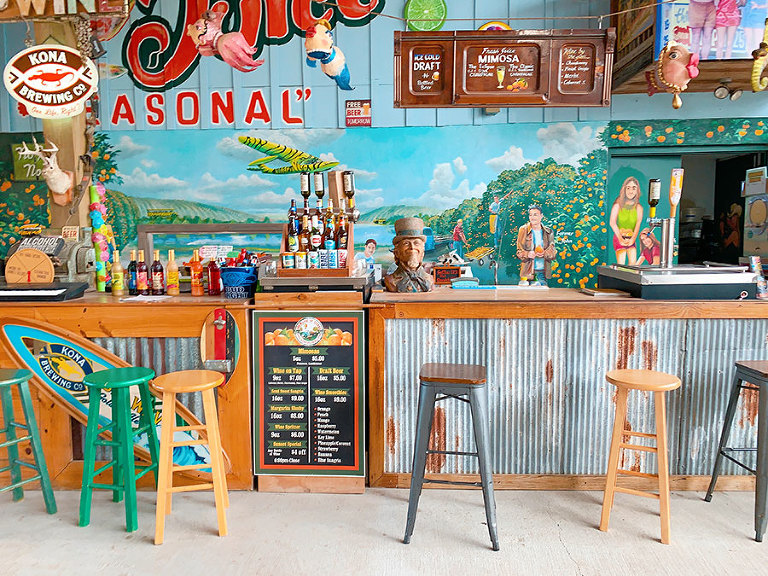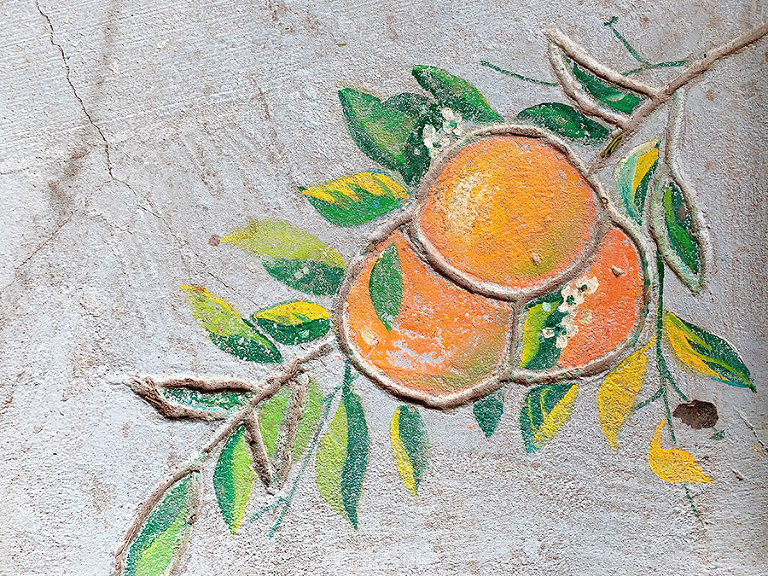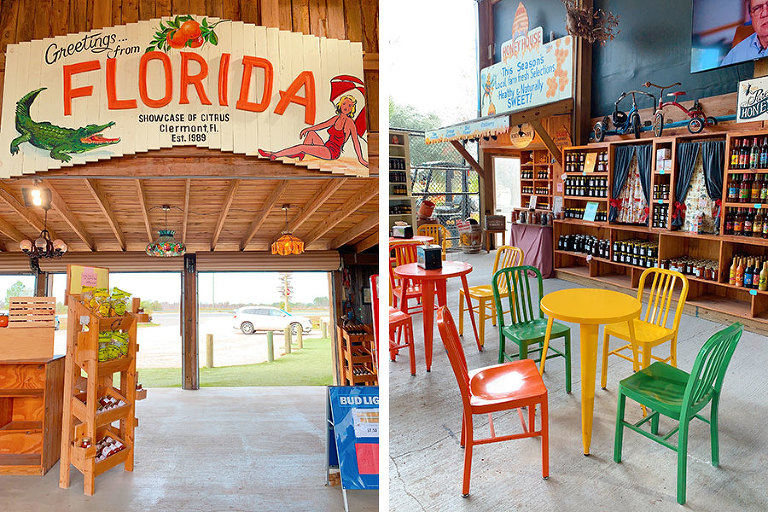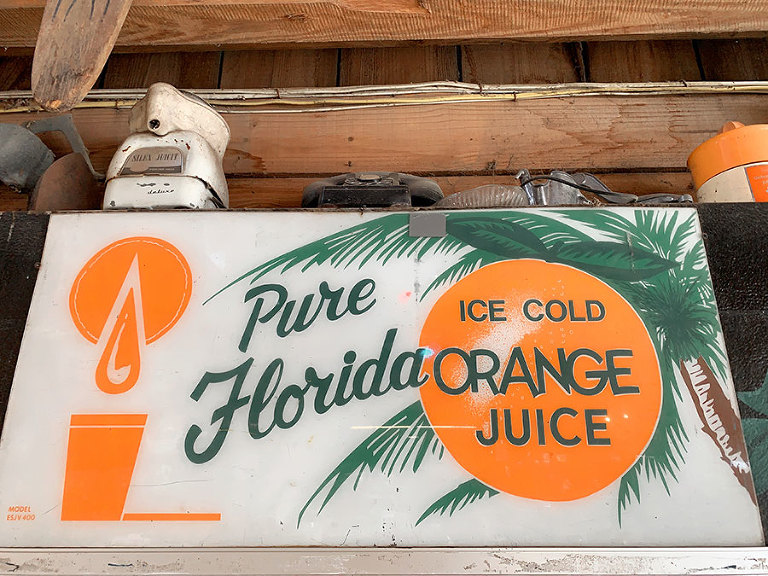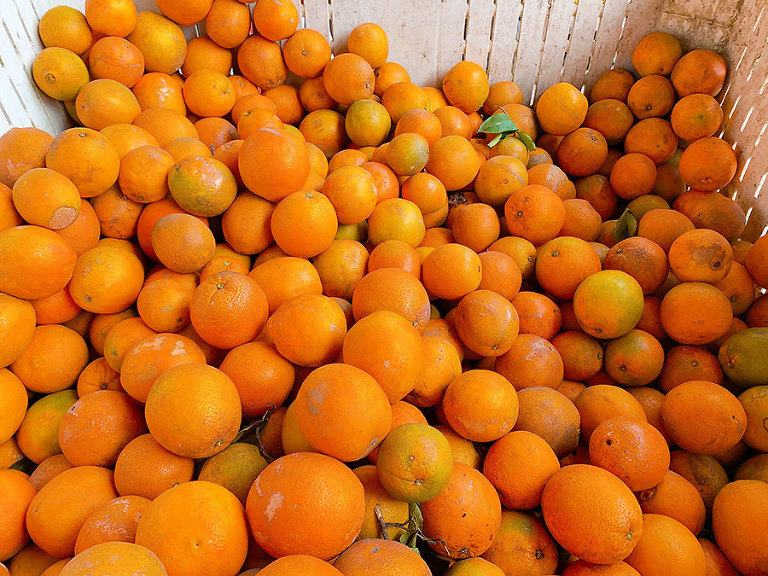 I LOVE ORANGES.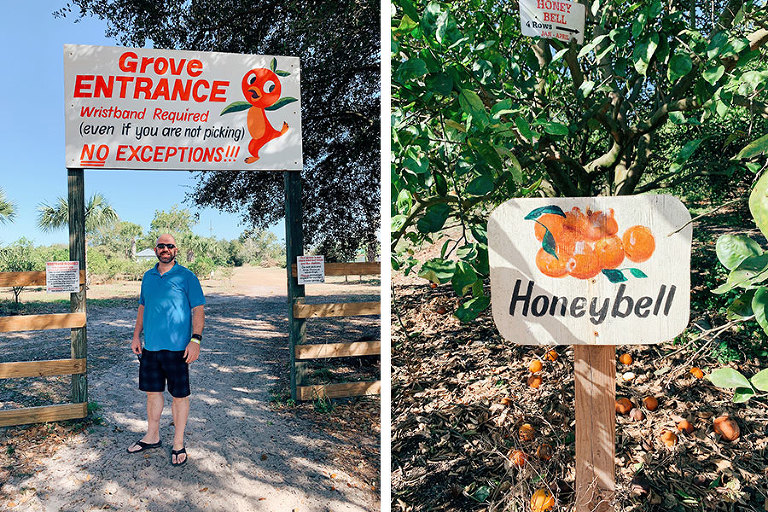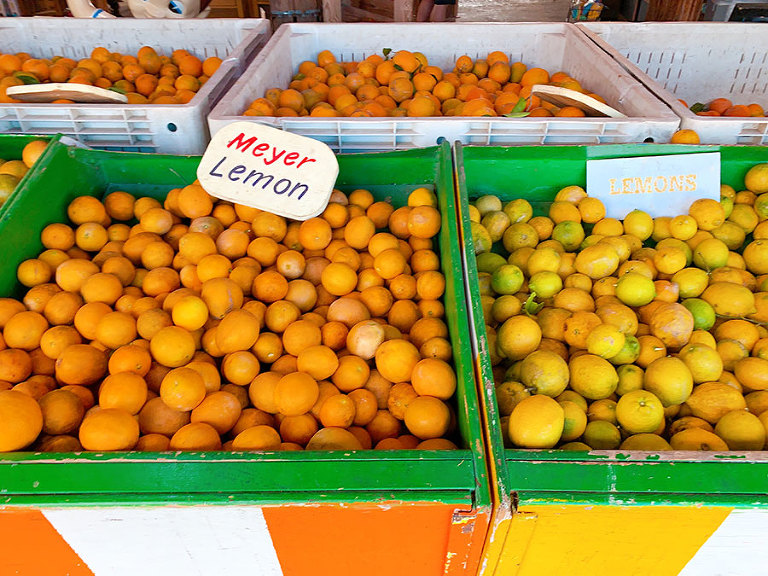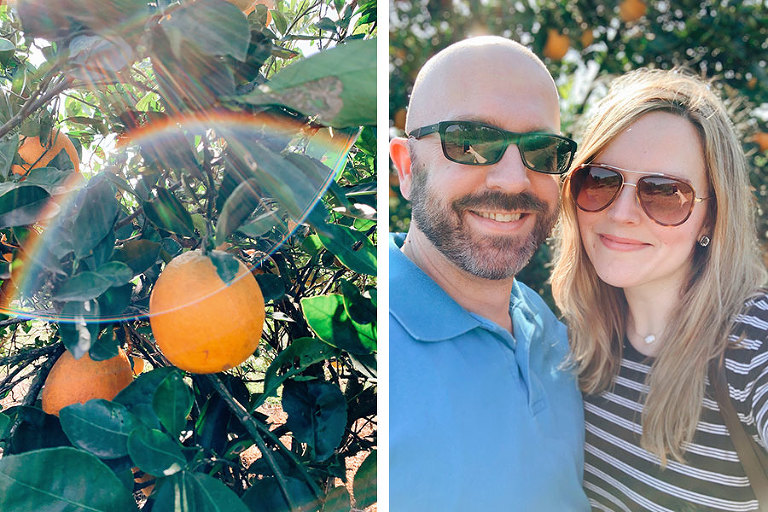 Romantic stroll through the orange groves.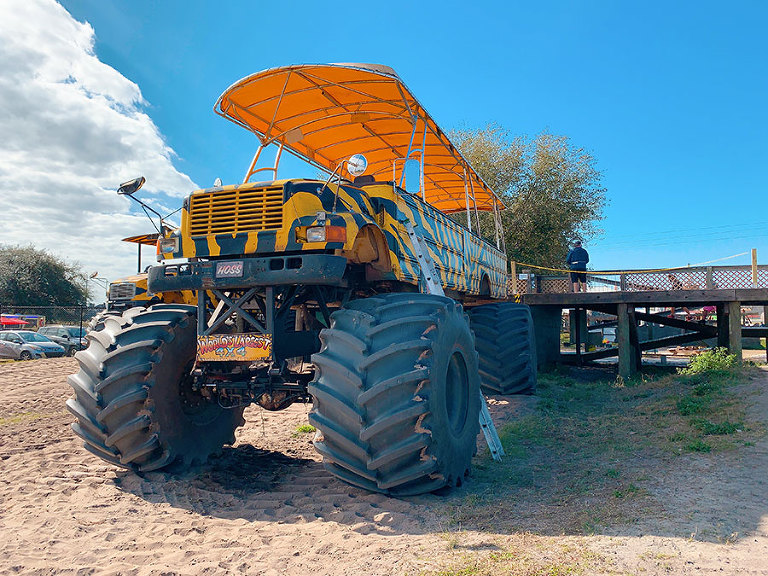 And oh oh oh yes, they have a monster truck school bus! We chose not to spend $35 bucks a person on this but holy cow… what a sight.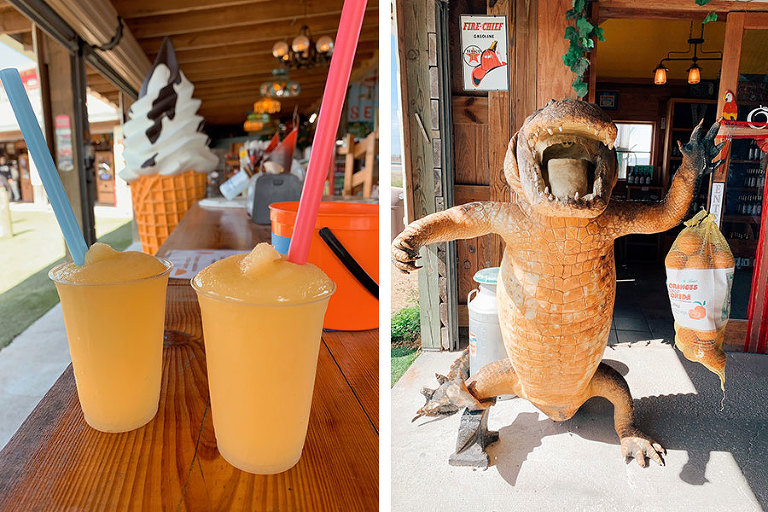 Orange slush.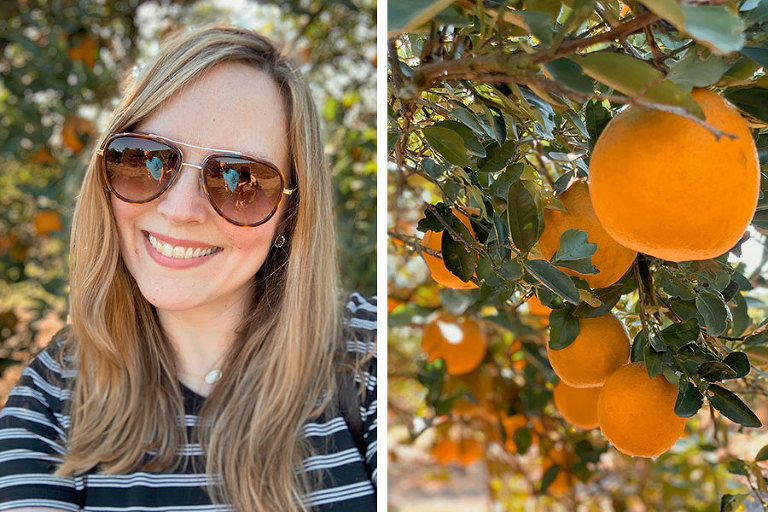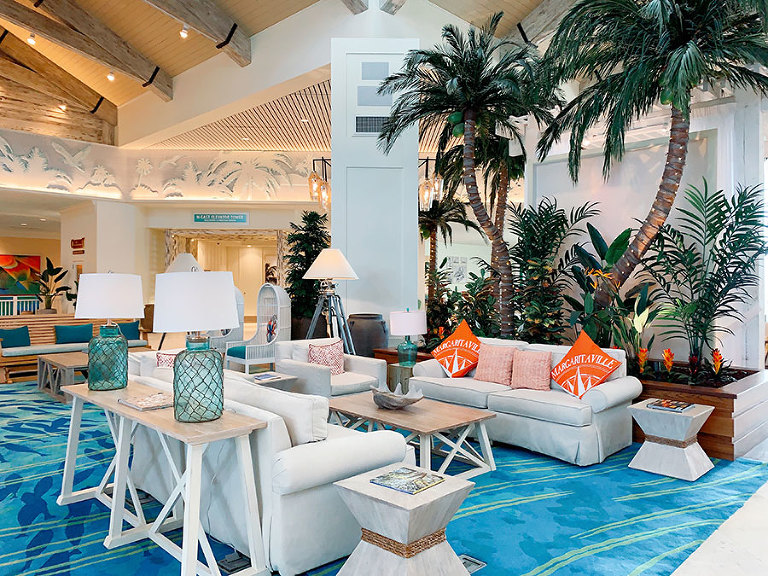 A breath of fresh, much classier air: the Margaritaville Resort.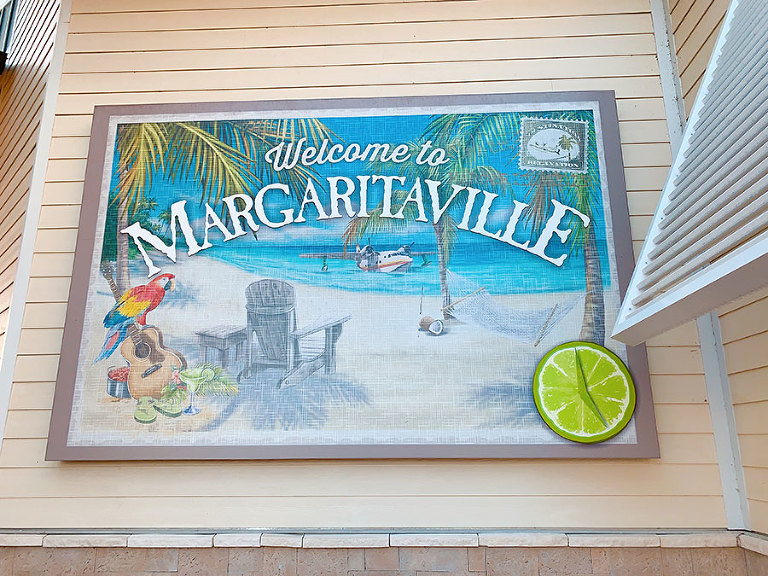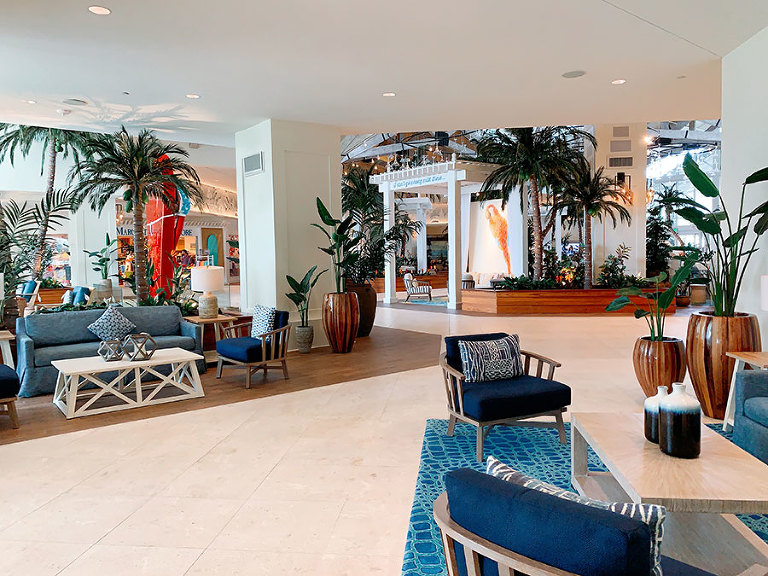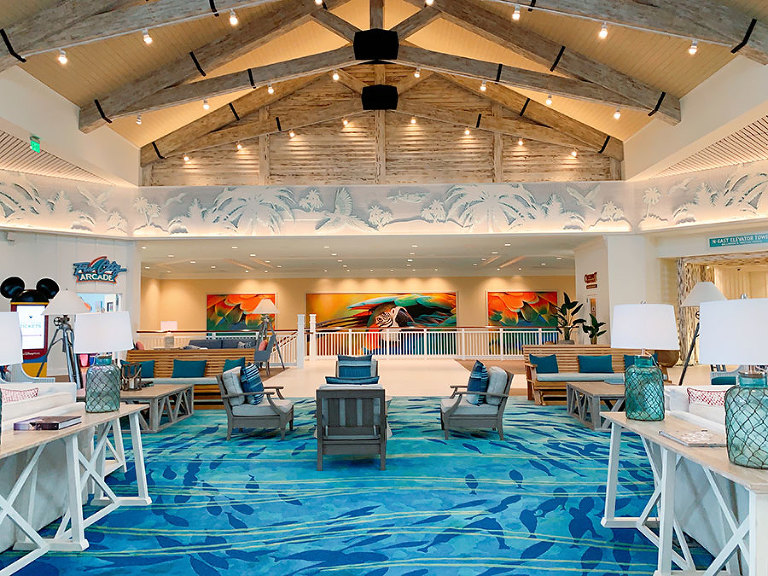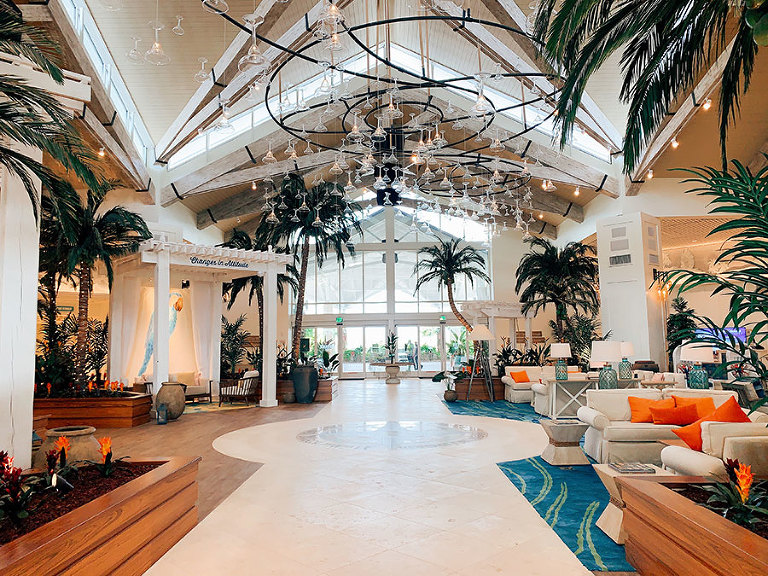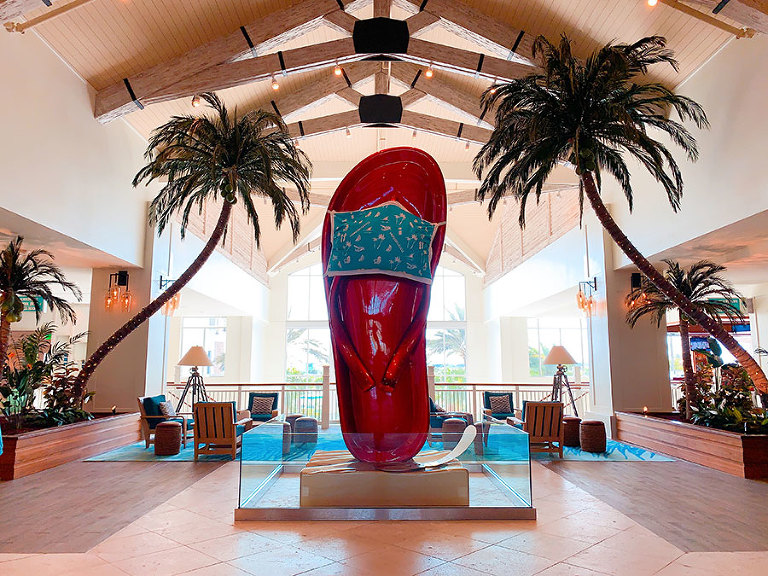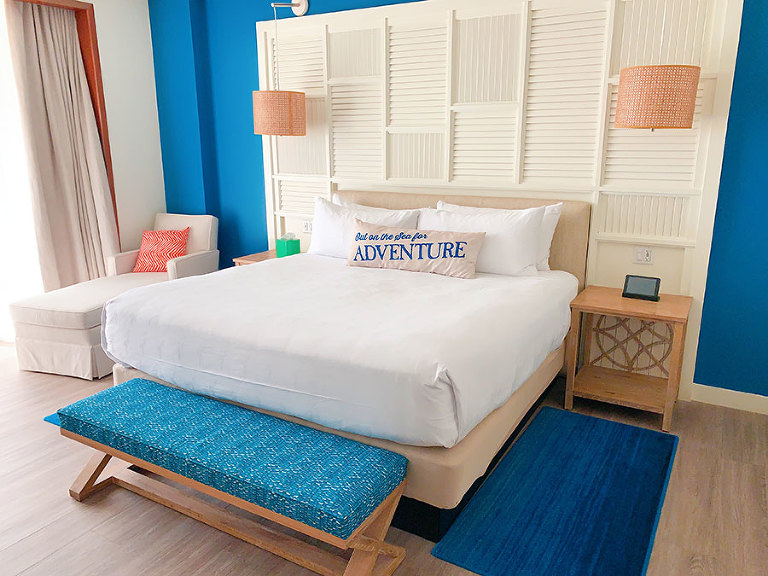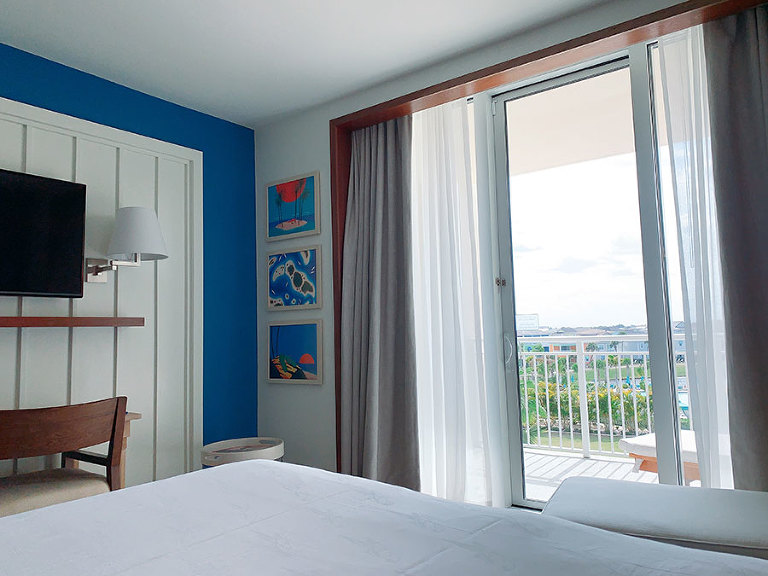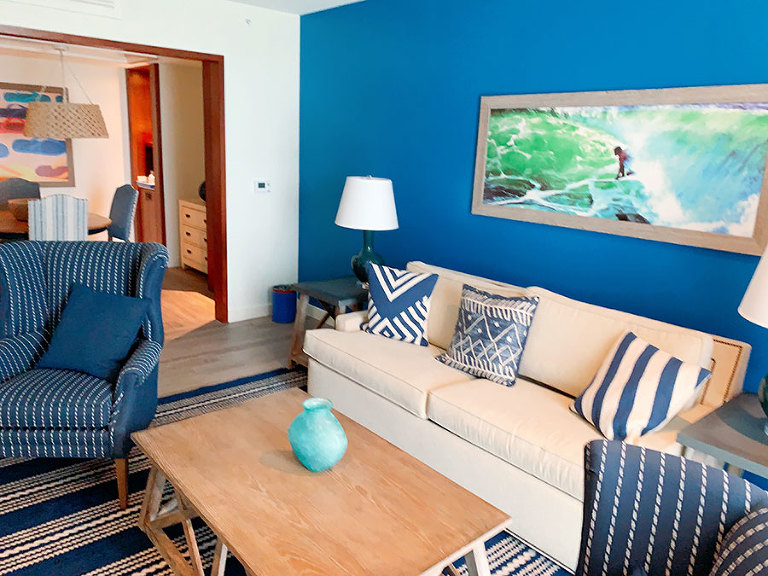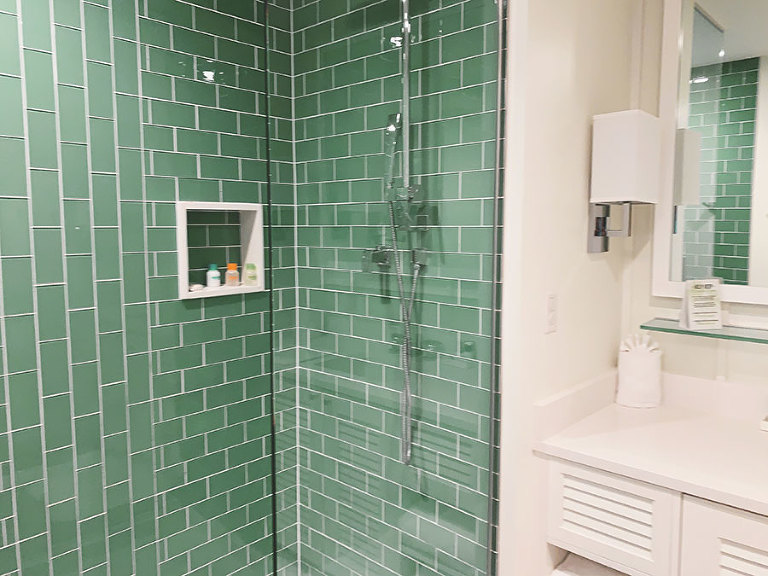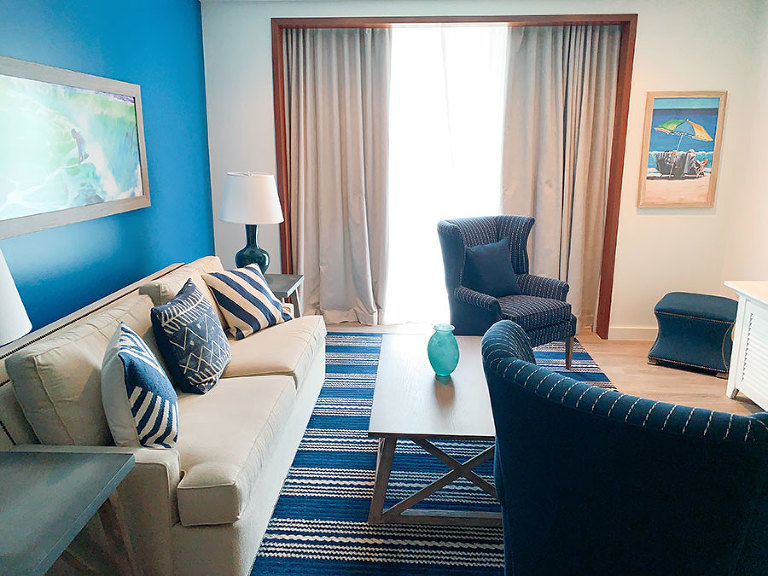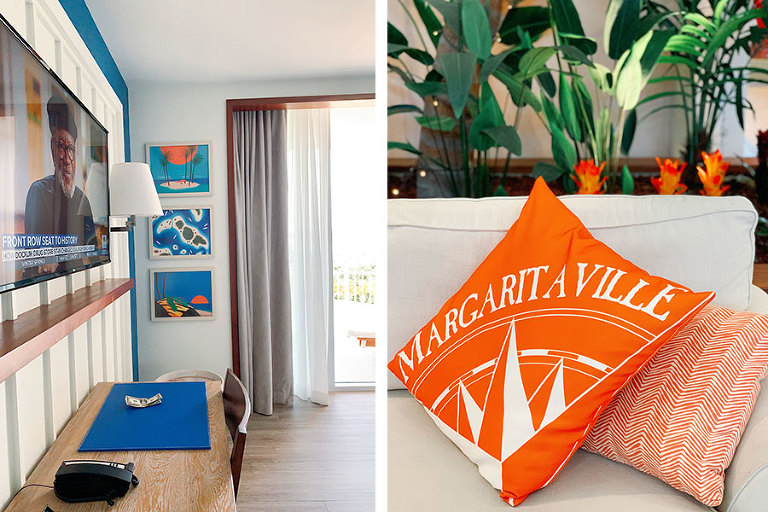 Mike fell in love with that pillow but we can't find it anywhere to purchase.  They missed an opportunity!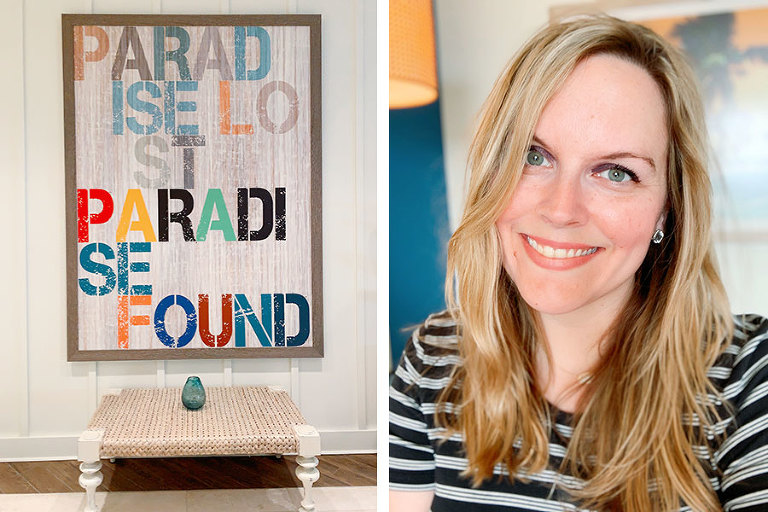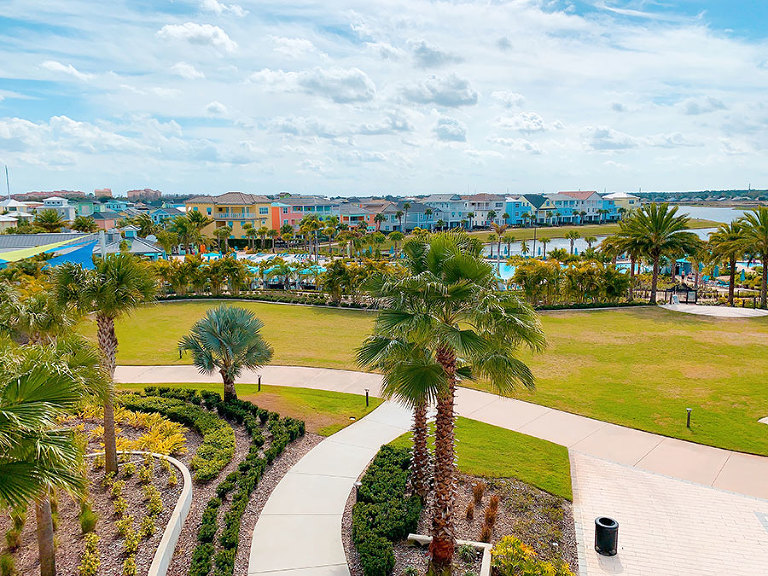 View from our balcony.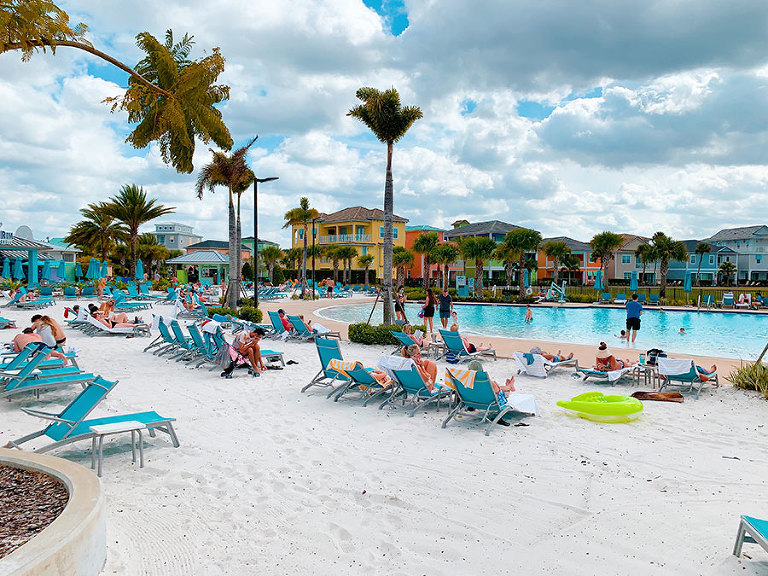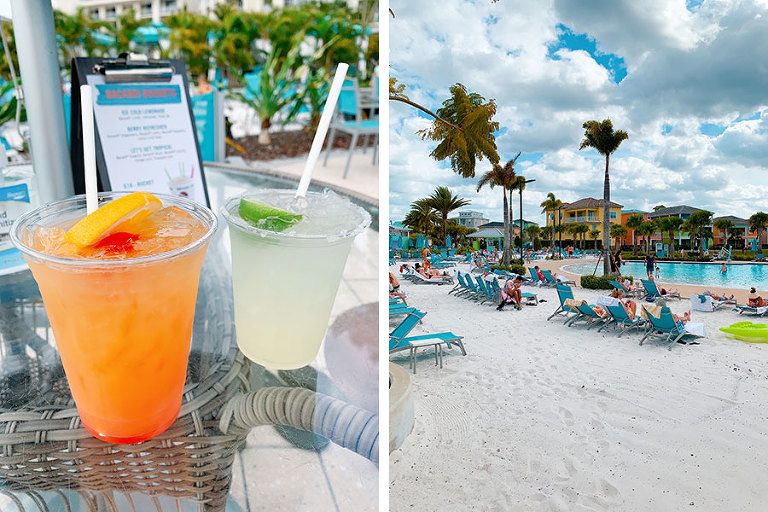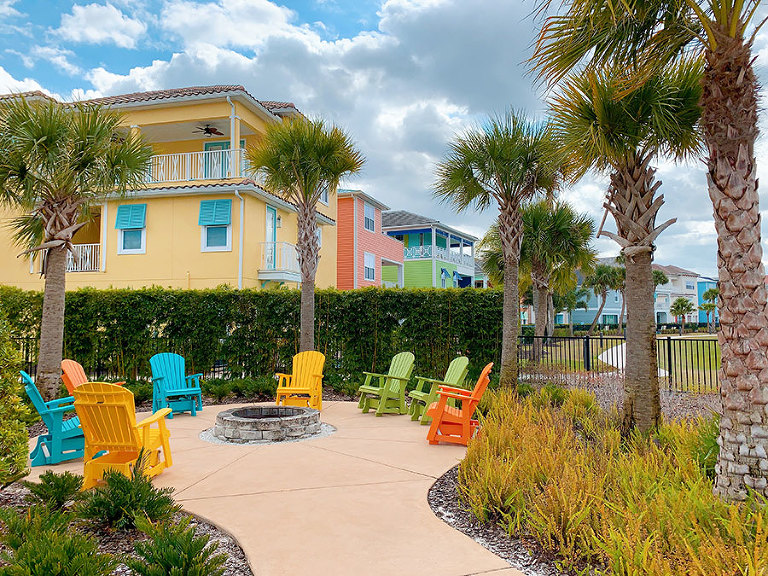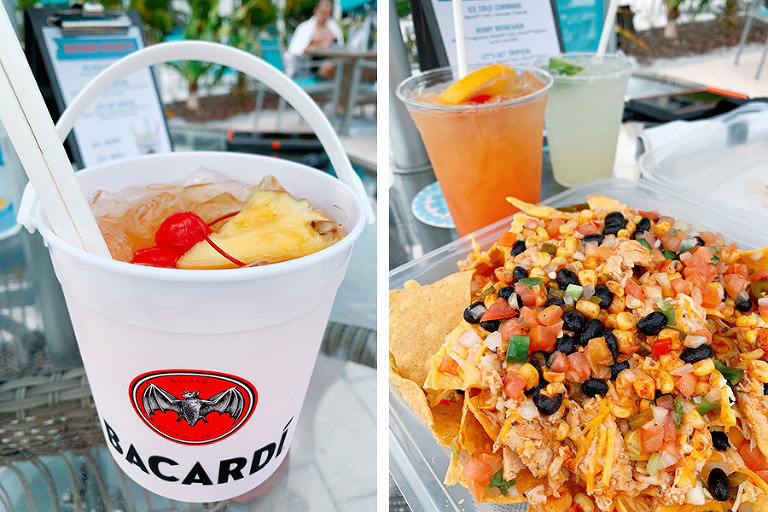 Bucket of drinks because why not?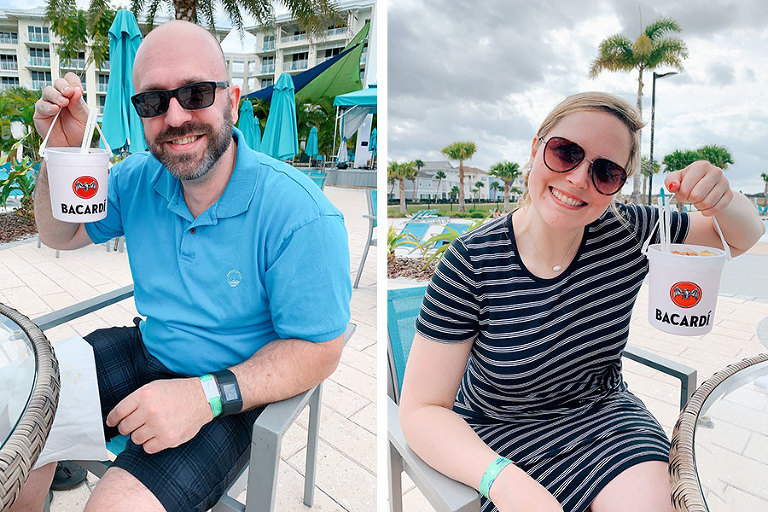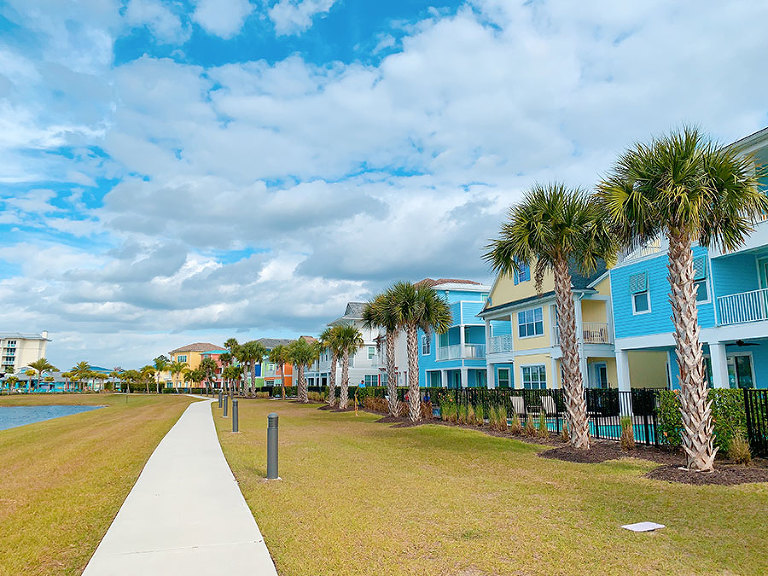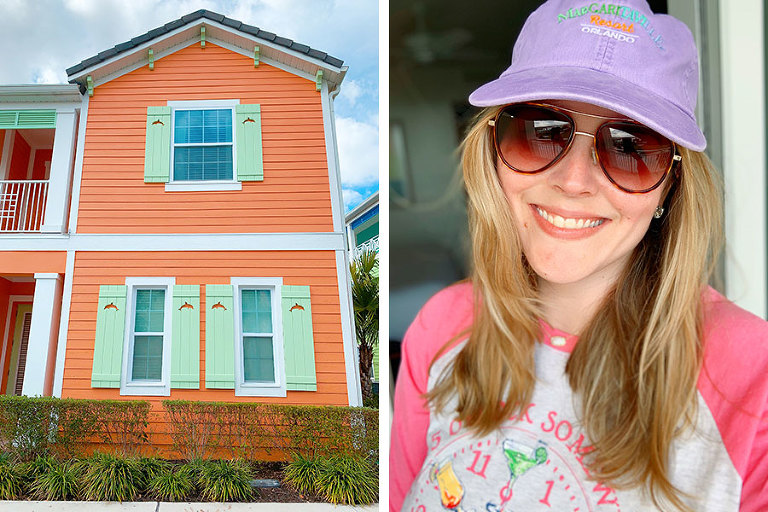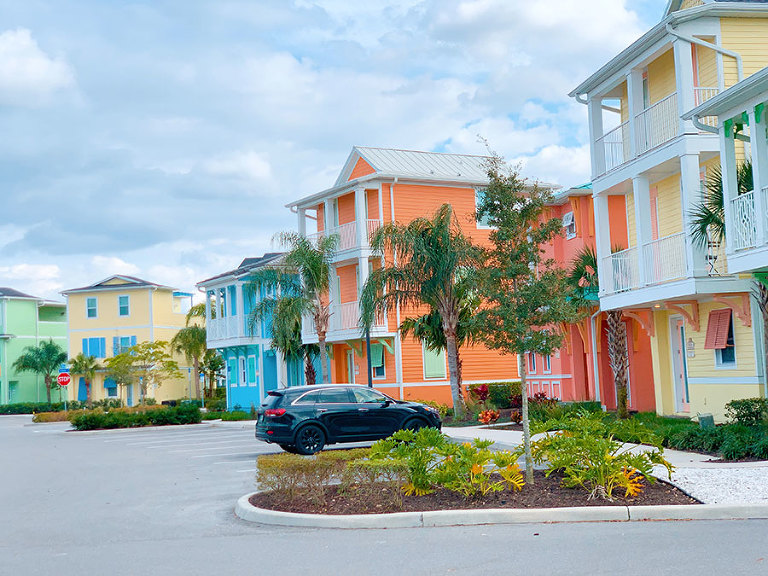 Condos – I would take the orange or yellow one, plz.