July 2012
Where We Stayed:Â  Loews Hollywood Hotel
We spent about 5 days in Los Angeles and that was plenty. I have a love/hate relationship with LA. Parts of it are beautiful, parts of it are not. The traffic is enough to make you want to punch a baby. If you aren't interested in the entertainment industry or seeing celebrity homes, there just isn't much to do. But LA is iconic, it's a major American city, and I'm glad I was able to spend five days there getting it know it better. Next time I want to see it with a local – I want to go to the best hole-in-the-wall Mexican restaurant, I want to see the city from a non-tourist point of view.
Here are some photos from Day 1. We arrived midday, picked up our NEON BLUE rental car (it was blindingly blue), and made our way to the hotel. After a late lunch, we went to the beautiful (and free) Griffith Observatory. 100% worth it. What a gem of a place.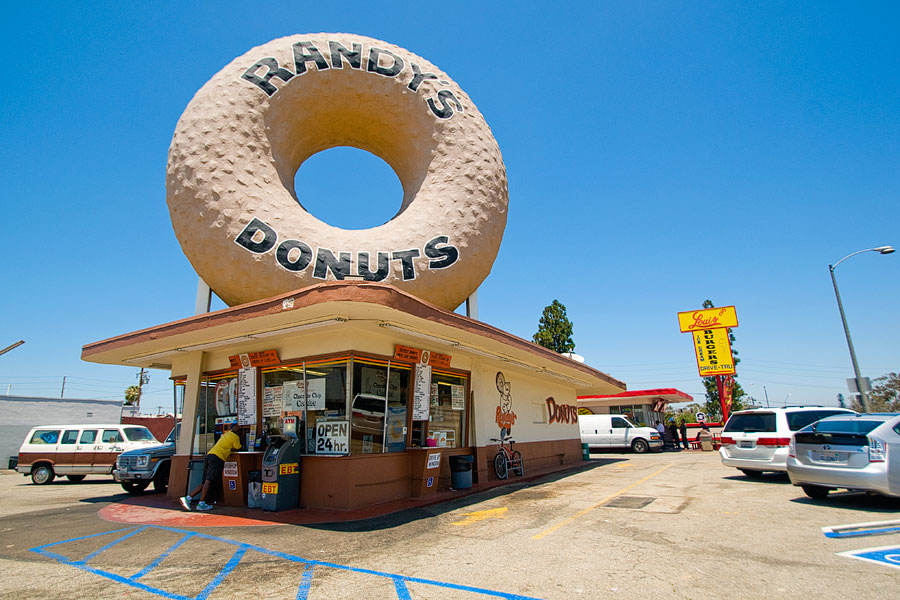 First stop? Randy's Donuts in Inglewood! It's super close to LAX and has been featured in countless movies and music videos. I remember it best from an episode of Arrested Development. Buster gets high, climbs up onto the donut, and tries to eat it.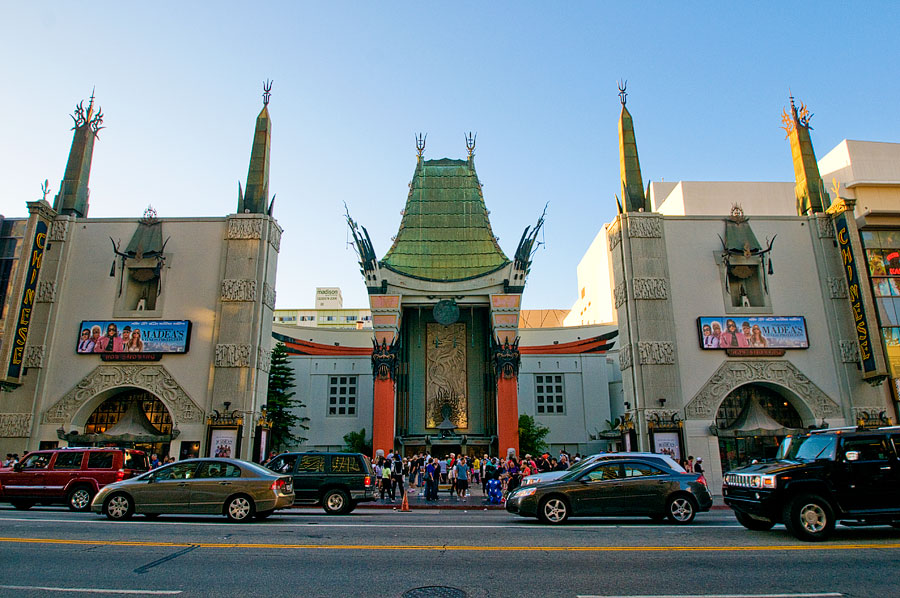 Another famous LA landmark.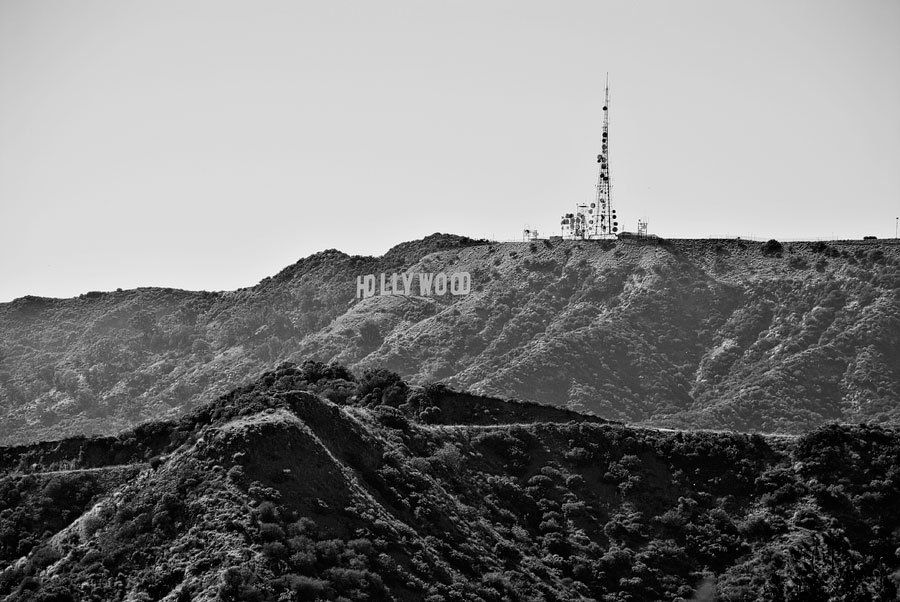 The view from the Griffith Observatory.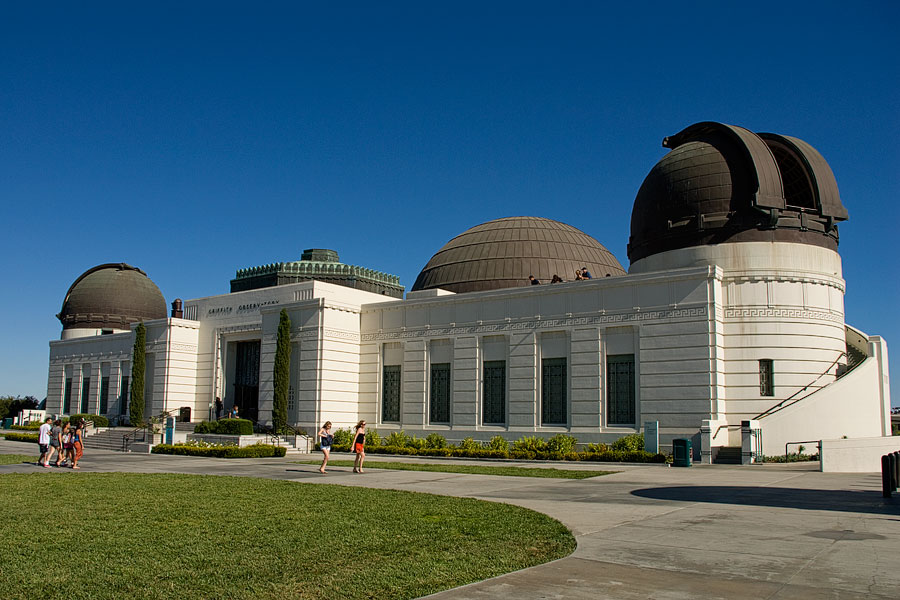 Griffith Observatory.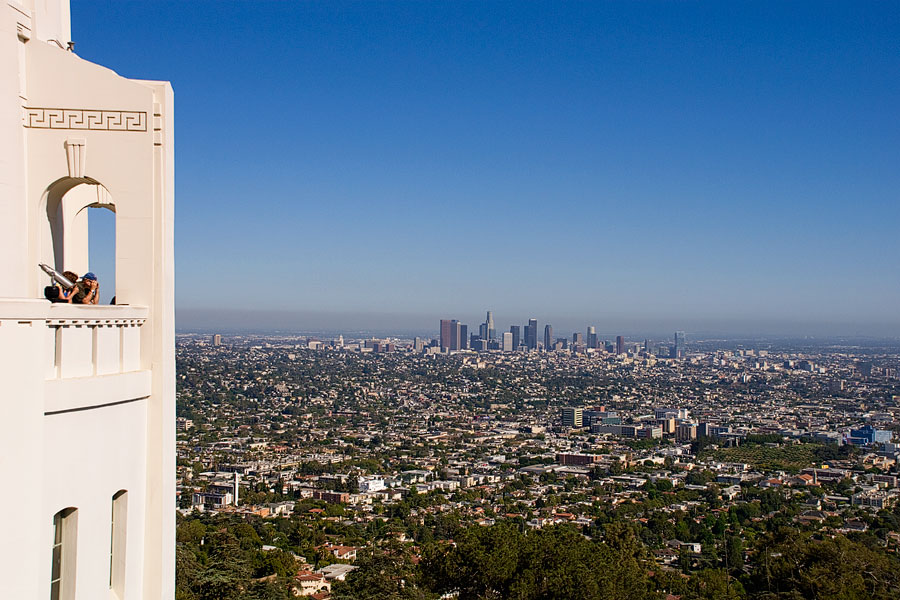 A view of Los Angeles, with downtown in the distance.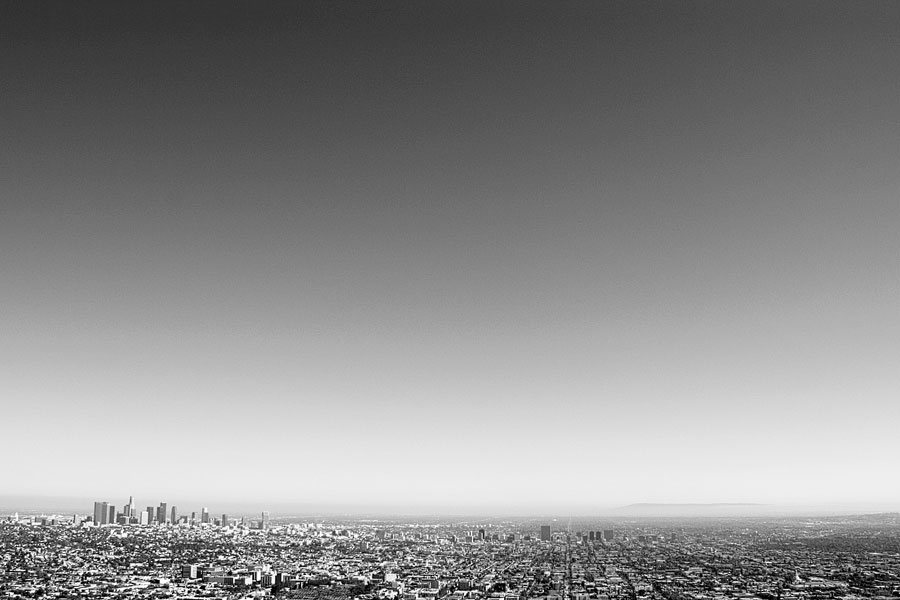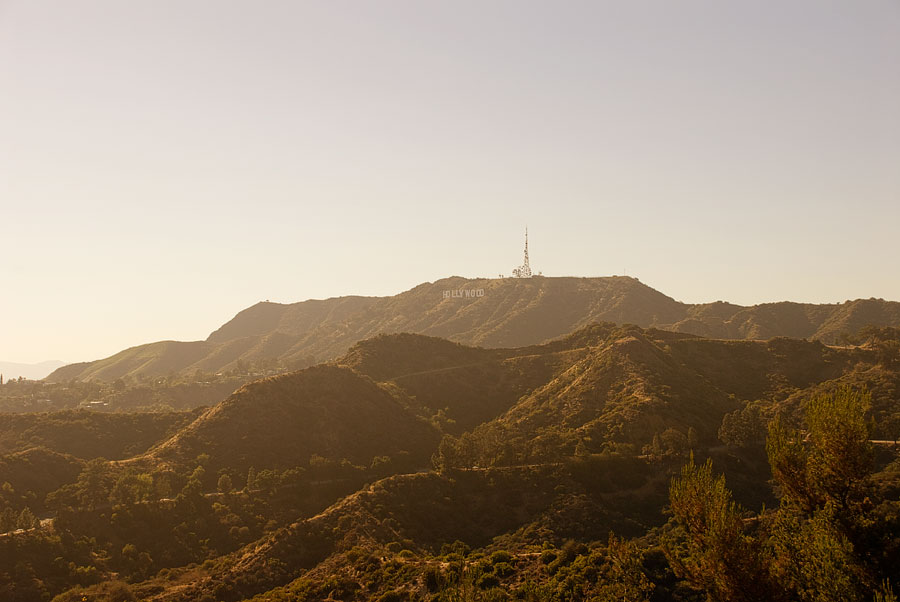 It was a hazy day.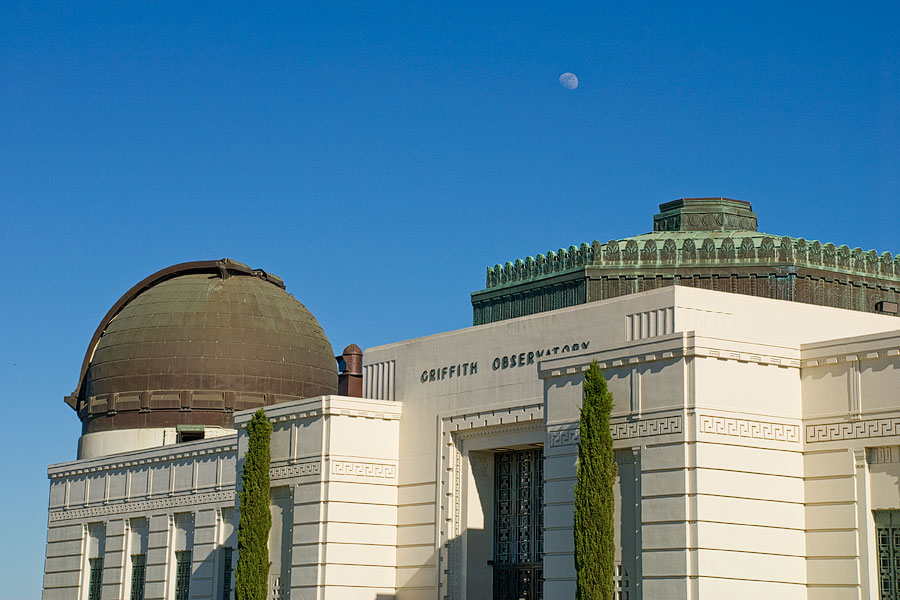 The Observatory, as the name suggests, is located in Griffith Park. It was a short drive from our hotel – winding up, up, up the hills with a few hairpin turns. Worth it!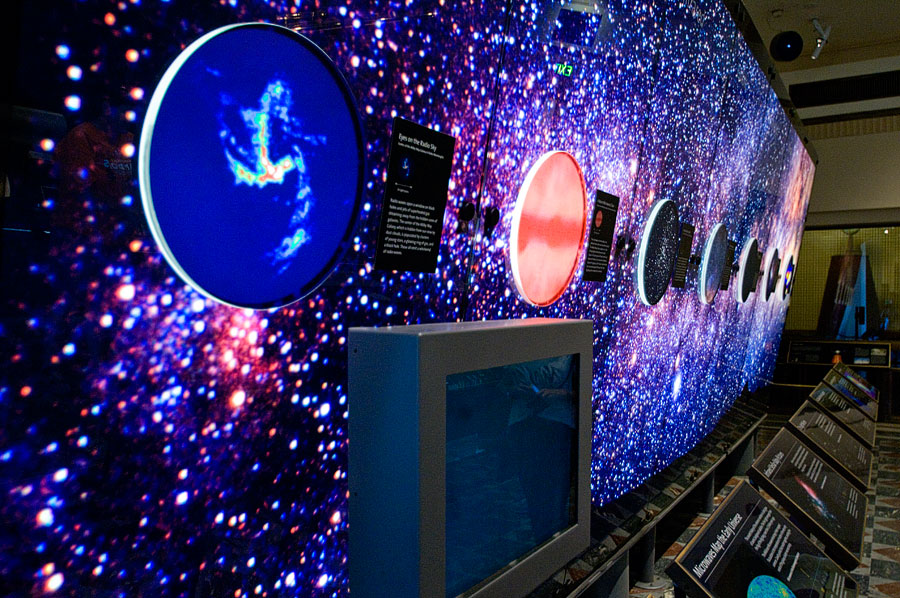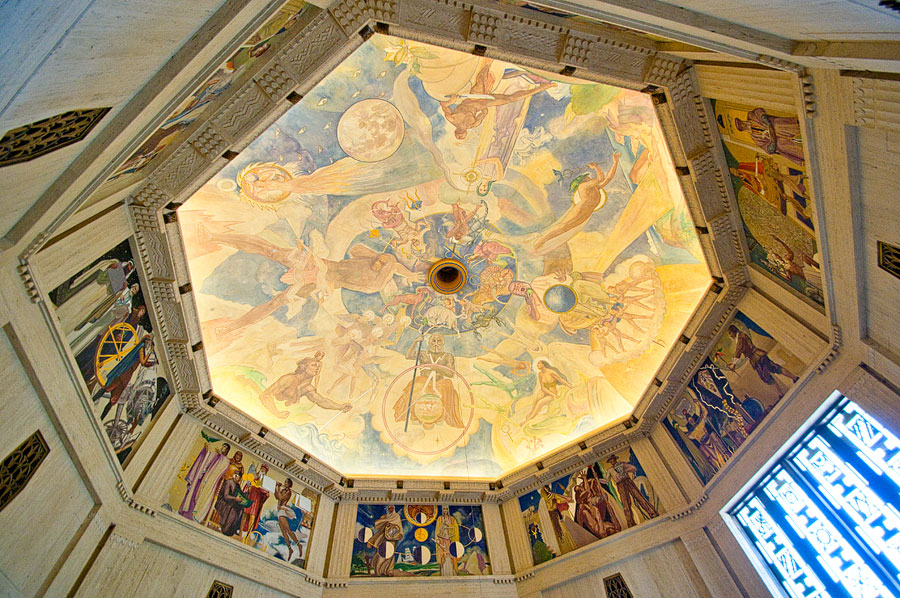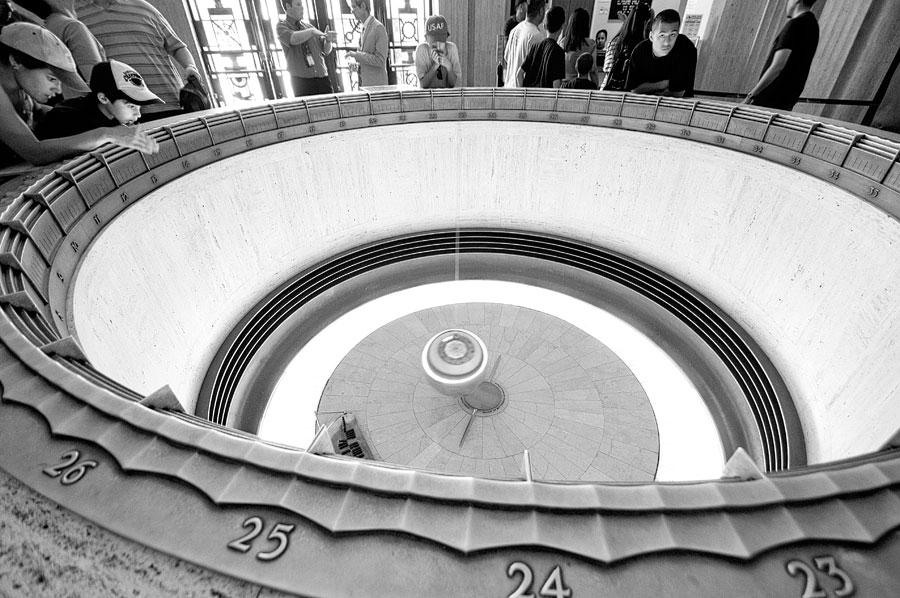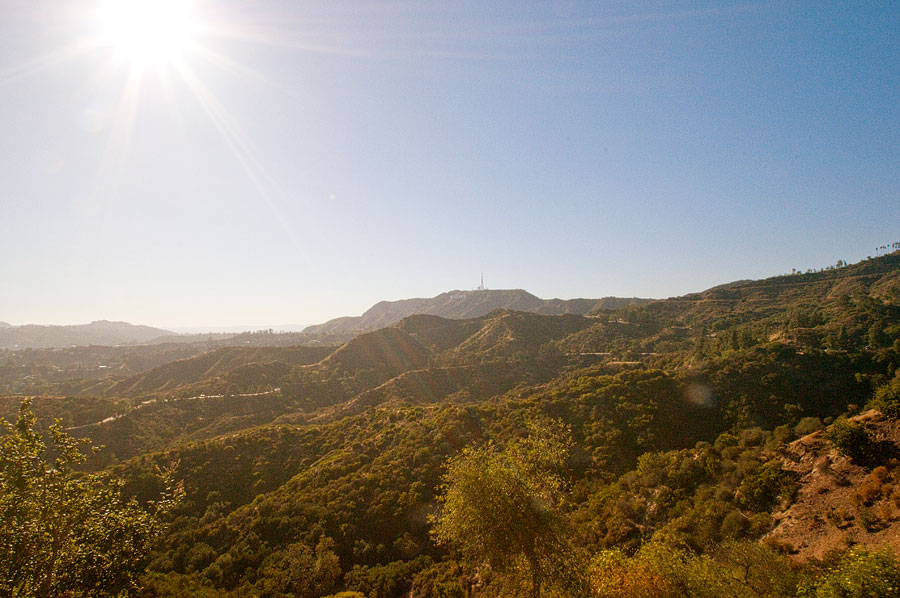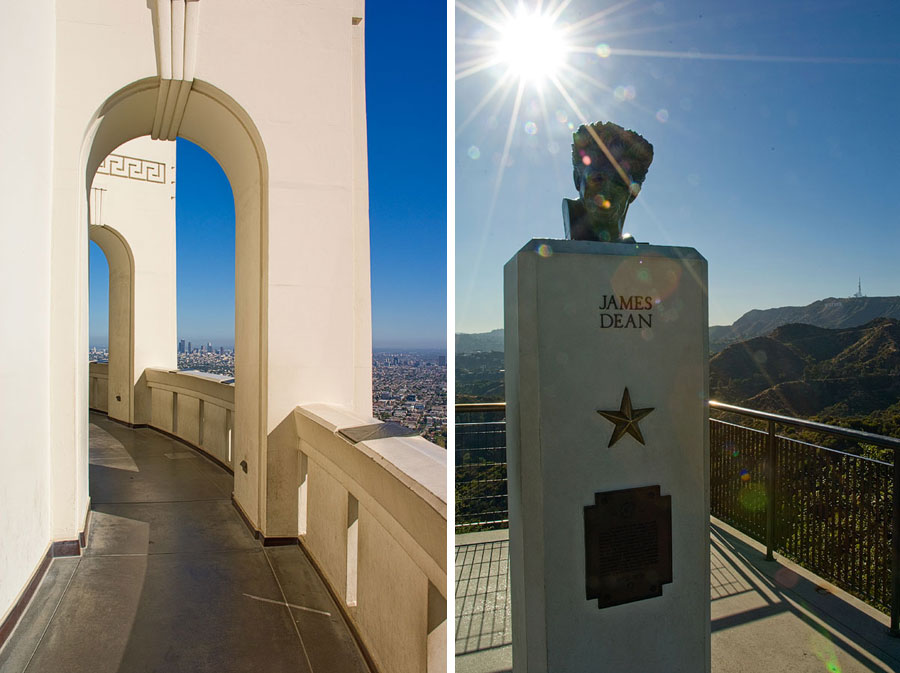 Parts of "Rebel Without a Cause" were filmed up at the Observatory.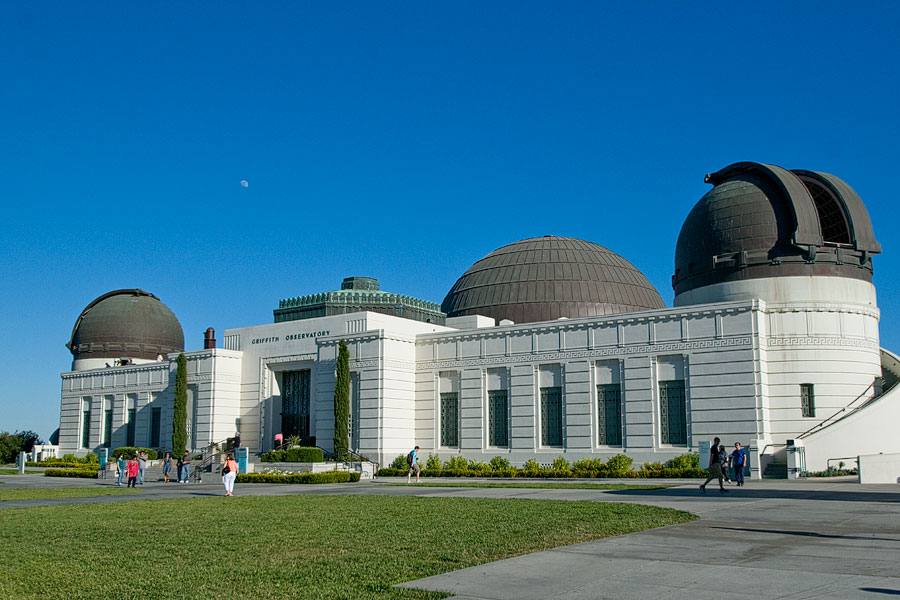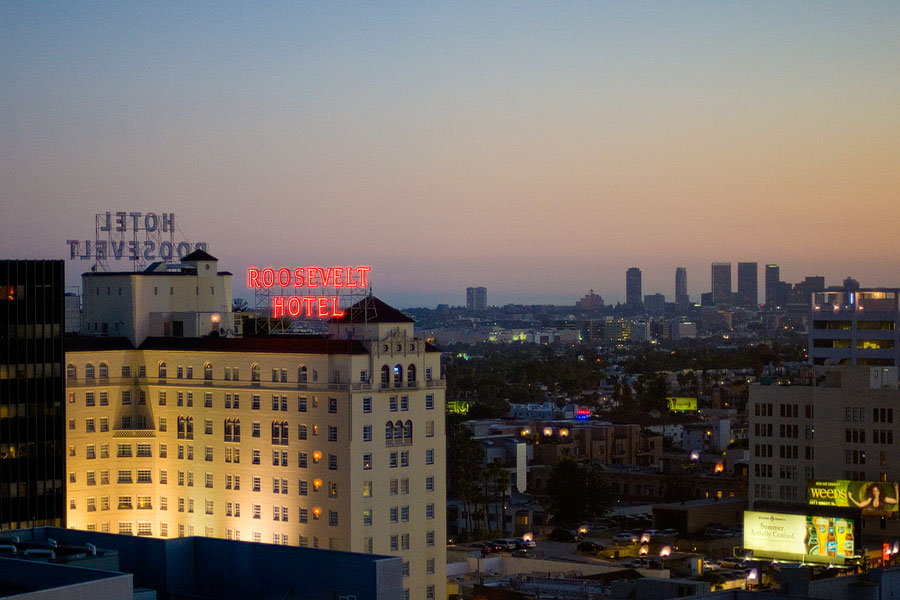 My second day in Los Angeles was probably my favorite. One of my must-see, must-do items was the Hollyridge Hike. It's a long, uphill hike that takes you right up to the Hollywood sign. Talk about cool! But they weren't joking with the "long" and "uphill" description. It was hot, it was tiring, and it was over 5 miles from start to finish. I hiked with my lovely friend Lindsay, who lives in Los Angeles. She's originally from Madison, which is how we met and became friends. Major thanks to Lindsay for hiking with me!!
I was pretty unproductive for the rest of the day, but did manage to get a few nighttime photos of the area around our hotel. Hollywood Boulevard, at night, is pretty gross (I much prefer Disney's version of the street – ha!). It's full of tourists, but it's also full of drug addicts, skeezy tattoo parlors, men holding signs that say "$5 to smell Lindsay Lohan's p*ssy", etc. Wholesome family fun!
Our hotel, however, was great. It's located the Hollywood & Highland shopping center. So we were able to have easy access to Starbucks, a multitude of shops & restaurants, etc. It was basically Tourist Central, which was fun. When in Rome, right?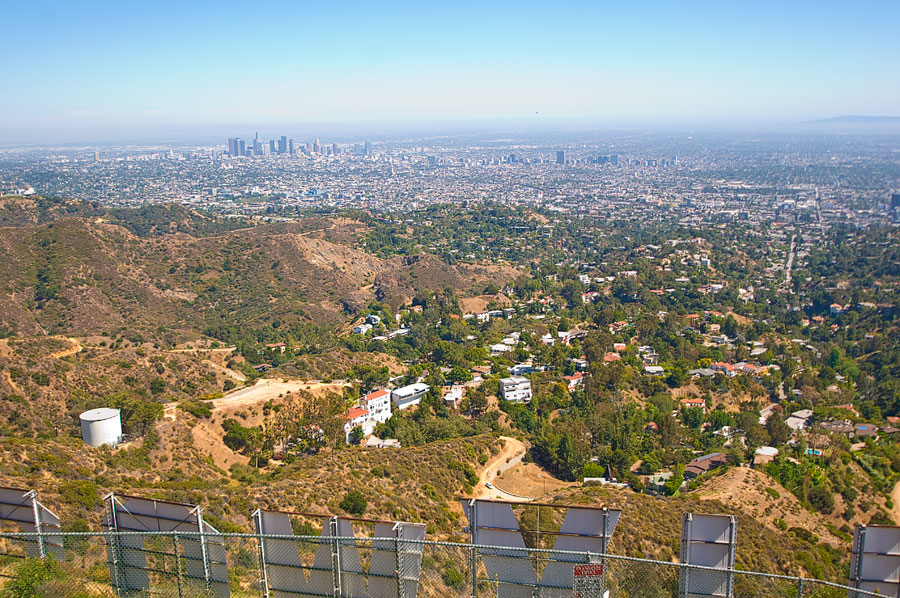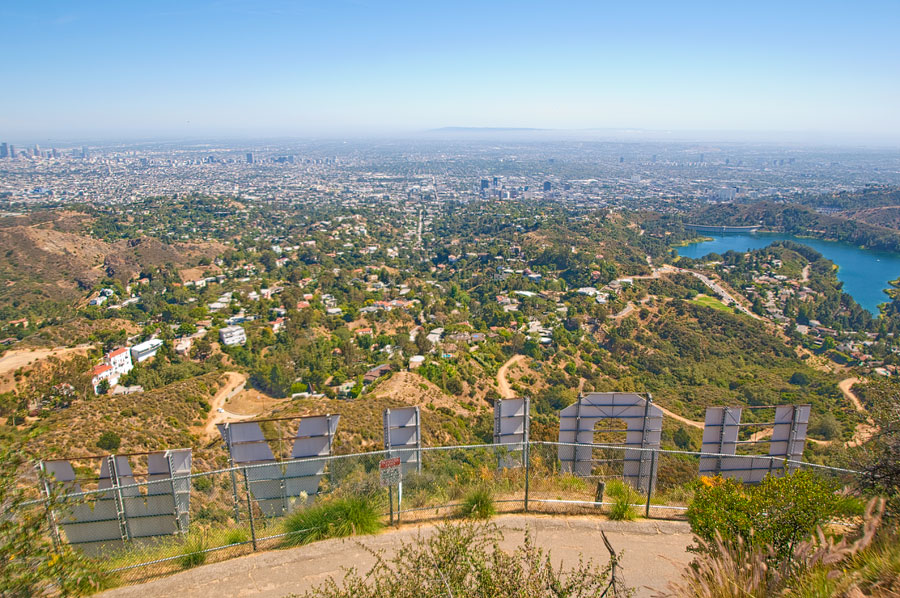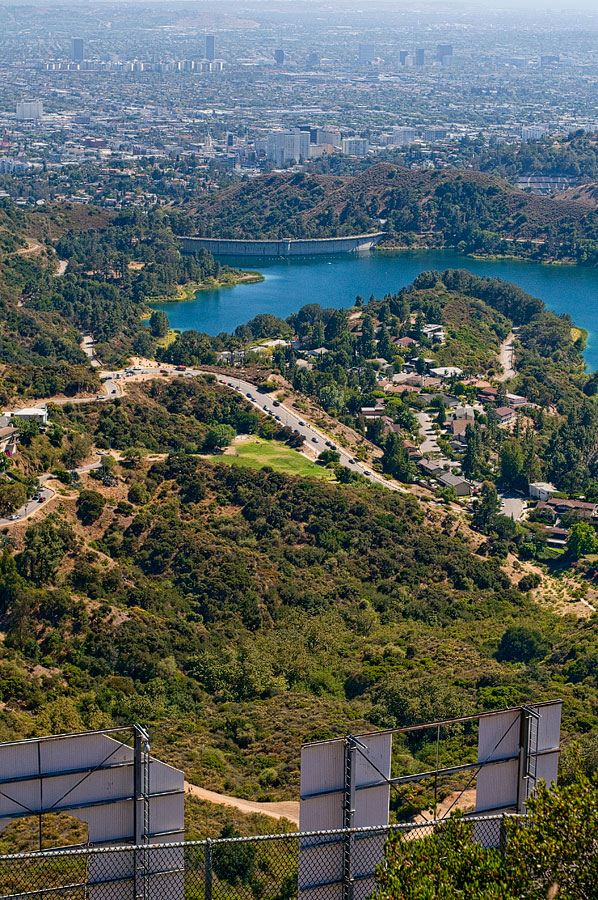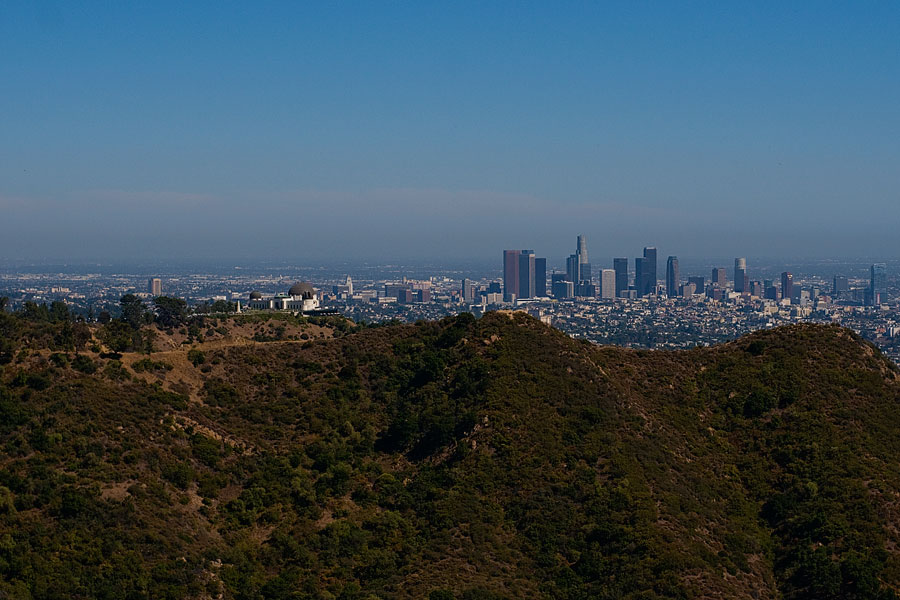 The Griffith Observatory in the distance.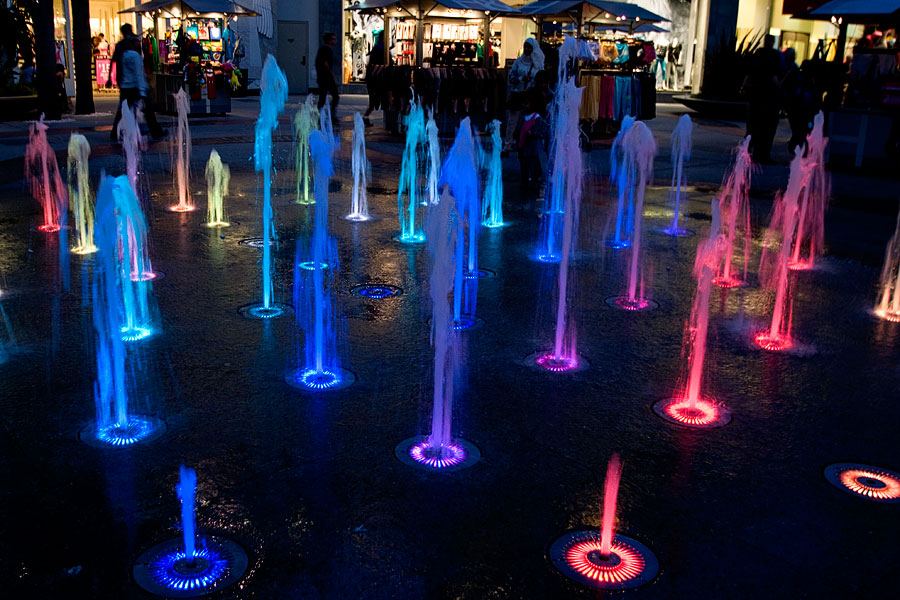 Fountain at our hotel.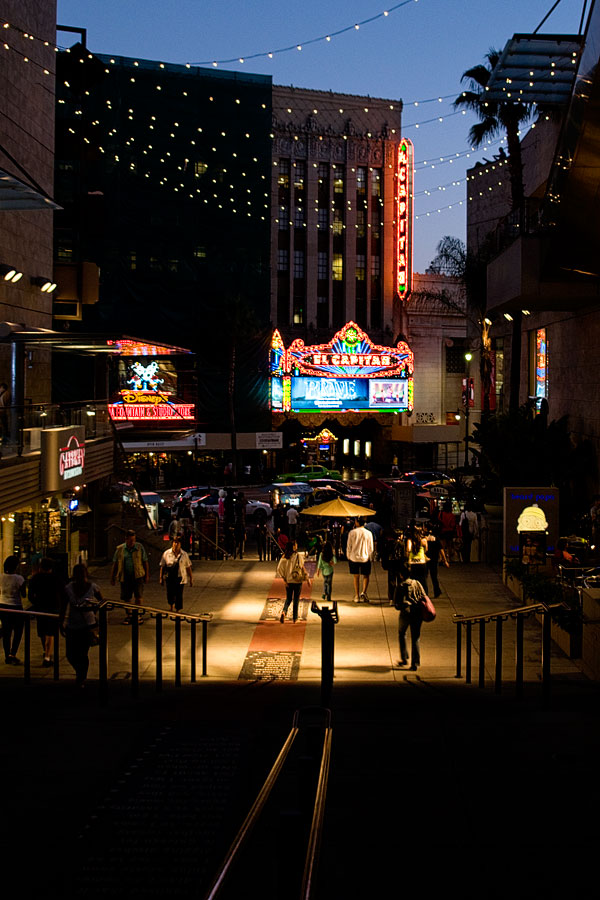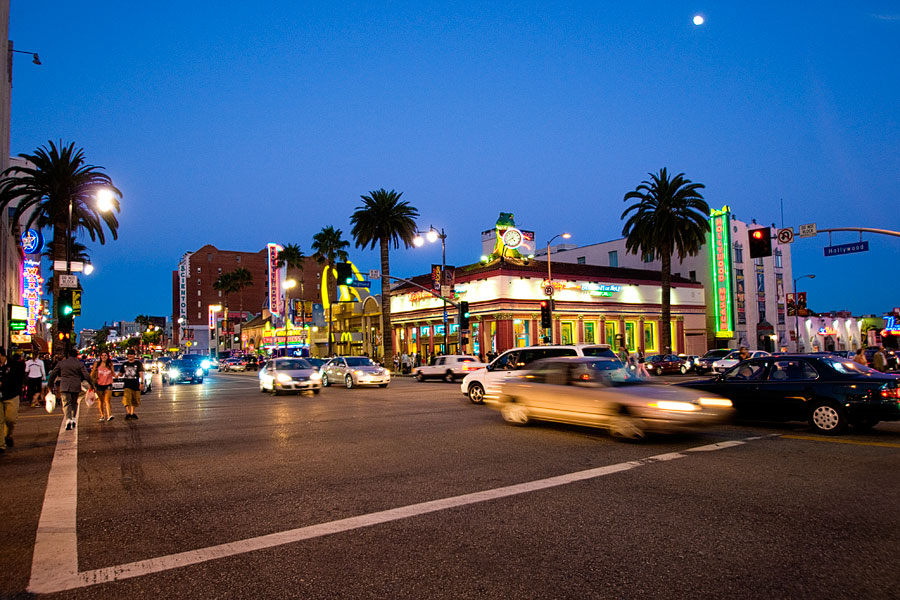 Hollywood Boulevard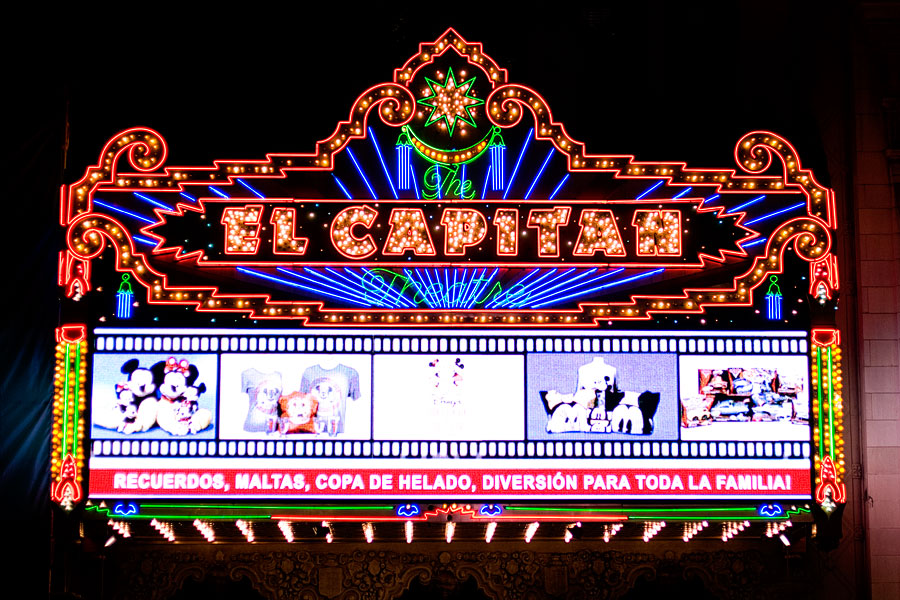 El Capitan is operated by Disney – and Jimmy Kimmel's show films right next door.
Day 3 brought our trip to the Getty. We have family friends that live in Long Beach and they were nice enough to spend the day with us! They drove us to the Getty (which I was thrilled about; yay! I didn't have to drive!) and then we all went to dinner at a place called Street.
The Getty is, in a word, impressive. It's a beautiful building and I think it's impossible to take a bad photo of it. I'm not a huge art fan, but I very much enjoyed the architecture and the gardens. There was also a phenomenal photography exhibit showcasing the work of Herb Ritts – I LOVED it. Another great thing about the Getty? It's FREE.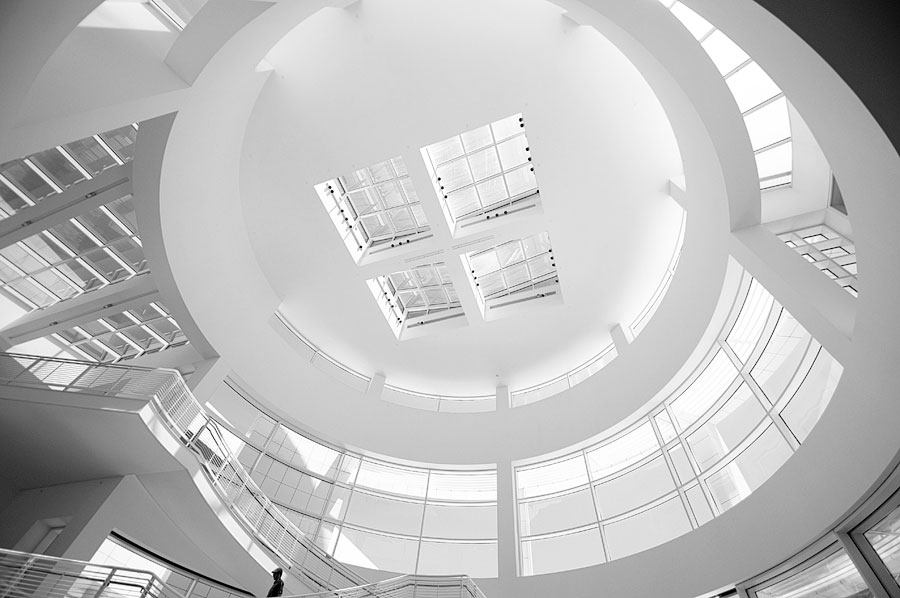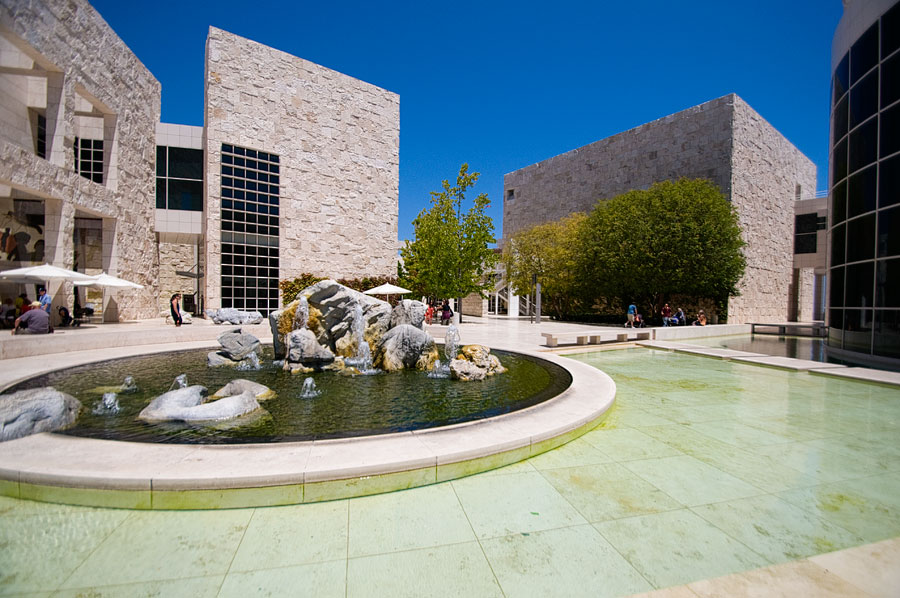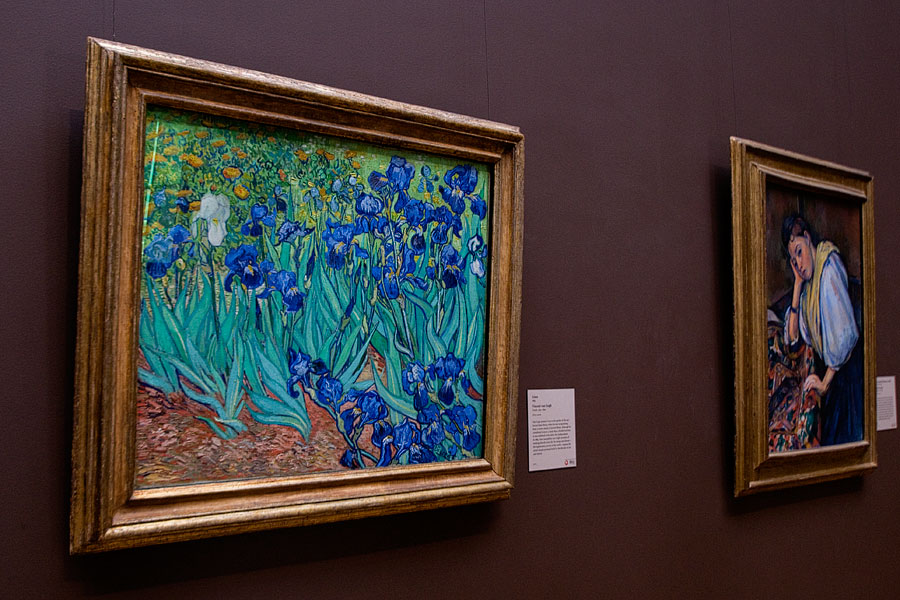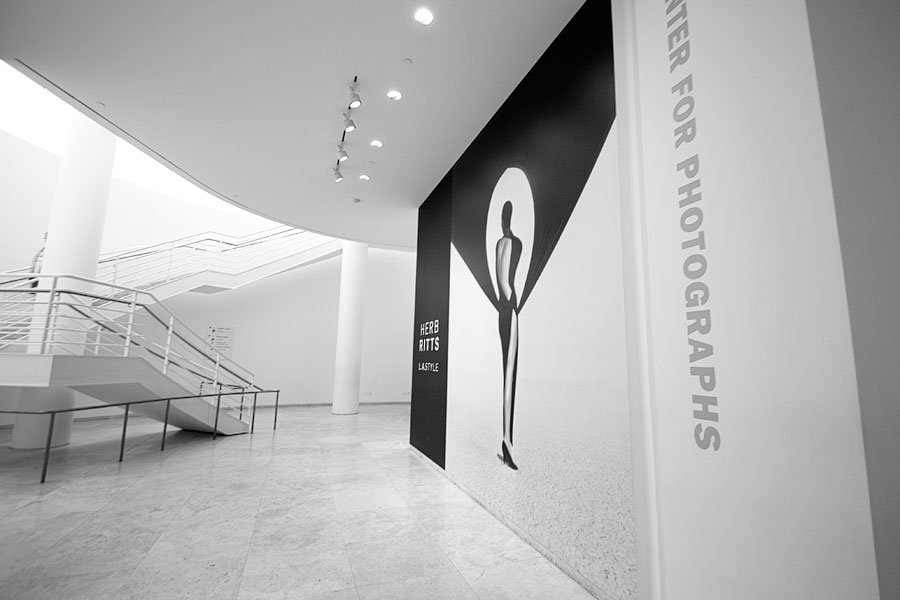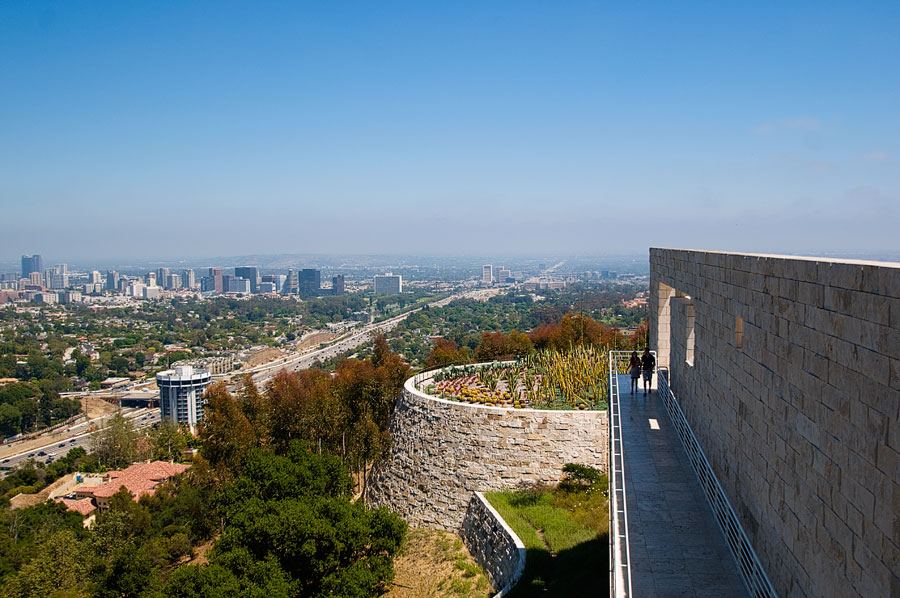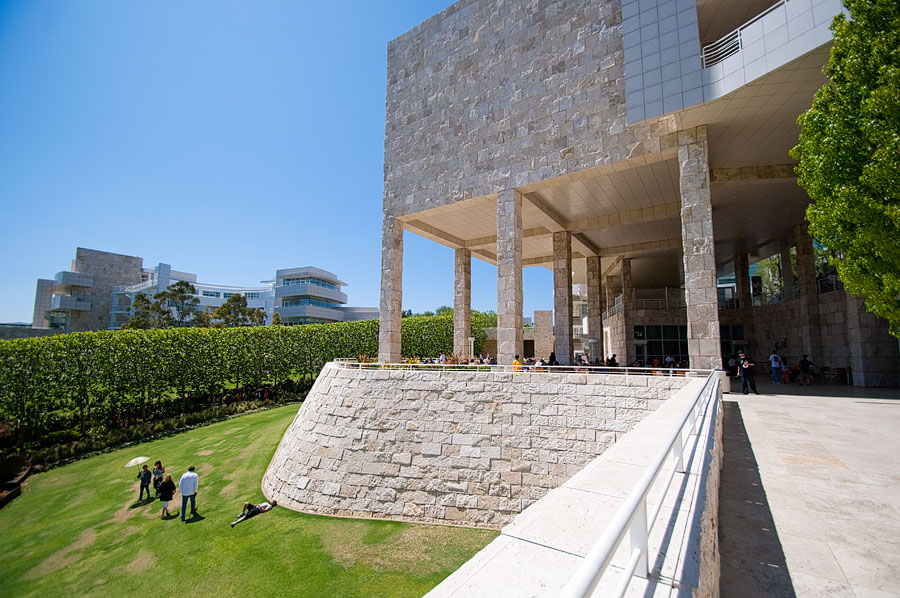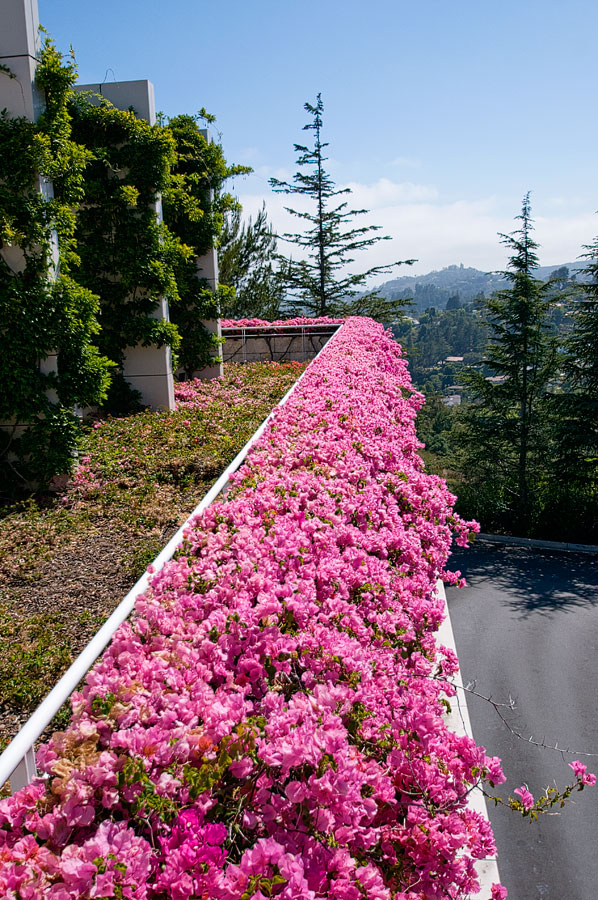 On our last full day in Los Angeles we decided to do a bus tour. Contrary to the opinion many, I LOVE double-decker bus tours. They get you around to see *everything* without having to drive. You learn a lot, you can sit and relax in the sun, take photos, etc. I am a big fan. We took the downtown tour first, which was great because I had never been to downtown LA – and it's not an area that gets a lot of press. I didn't really know what to expect or what we'd even see, but it was great. Downtown LA has a ton of great art deco-inspired buildings, the Staples Center, the Disney Concert Hall, Chinatown, Koreatown, and MANY old theaters. A stretch of downtown really felt like New York City – with theaters being everywhere you looked.
Our second and last tour of the day was the Hollywood tour, which covered Sunset Blvd, Fairfax, the Grove, a few museums, the La Brea Tar Pits, Pink's, etc.
I've taken a bus tour in pretty much every city I've visited but the LA tours were my favorite because the commentary was pre-recorded. So no tour guide assholes who tell cheesy jokes. No nonsense. It was a lovely recording of the history and hot-spots in LA. Win!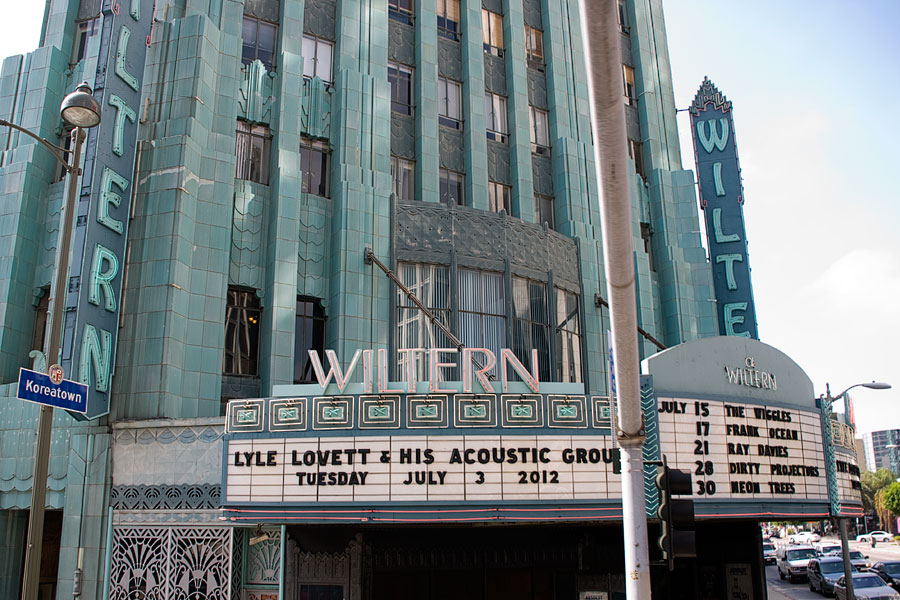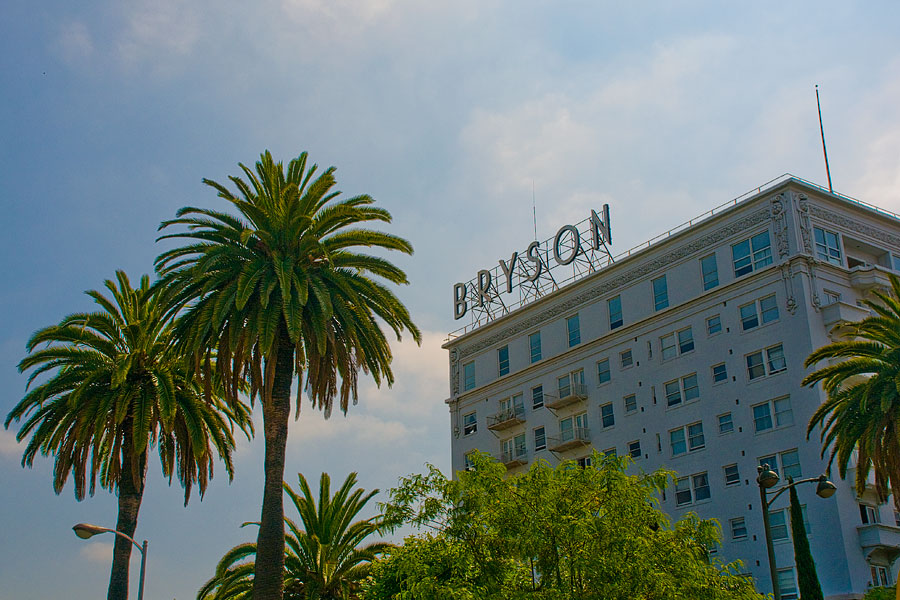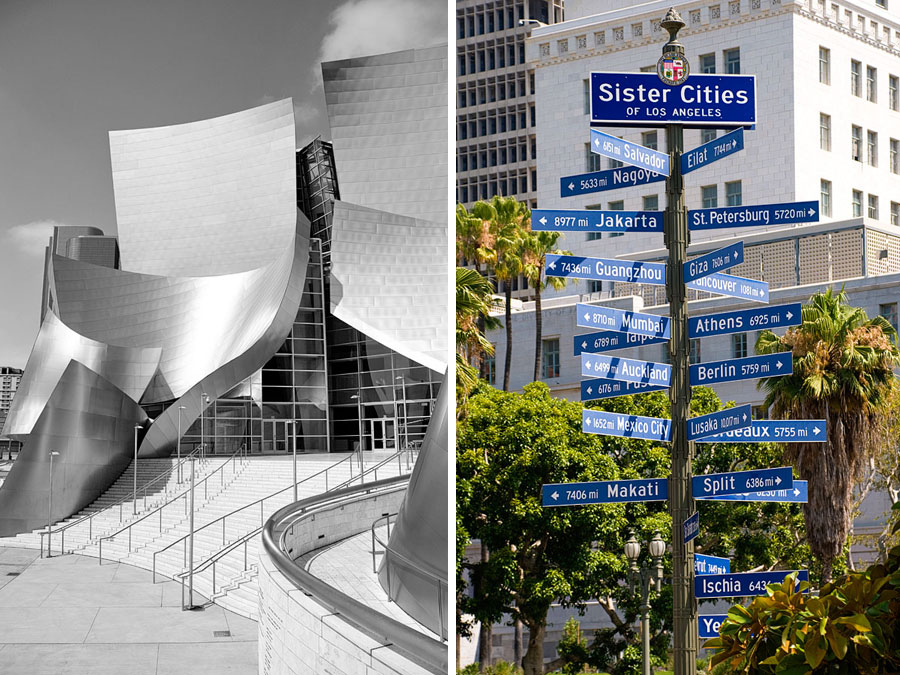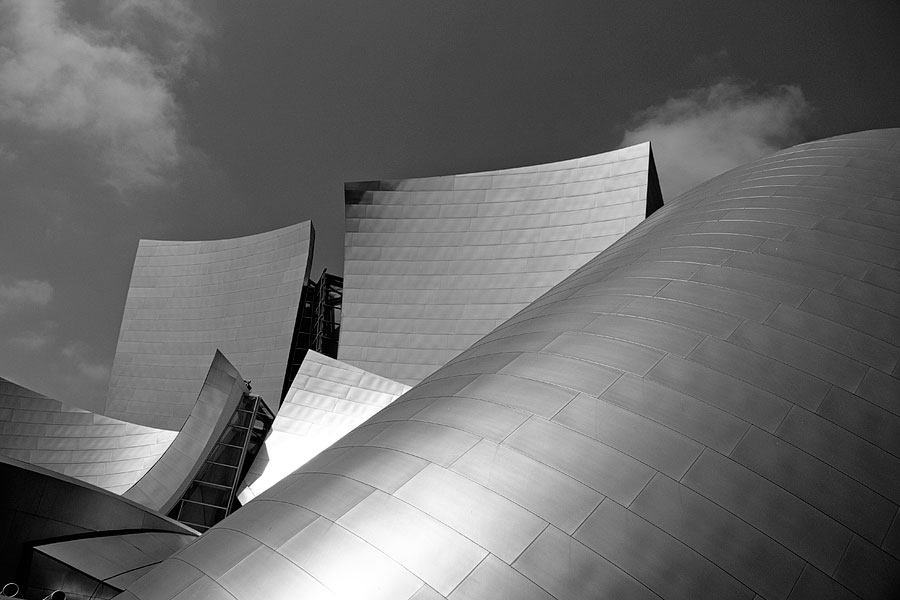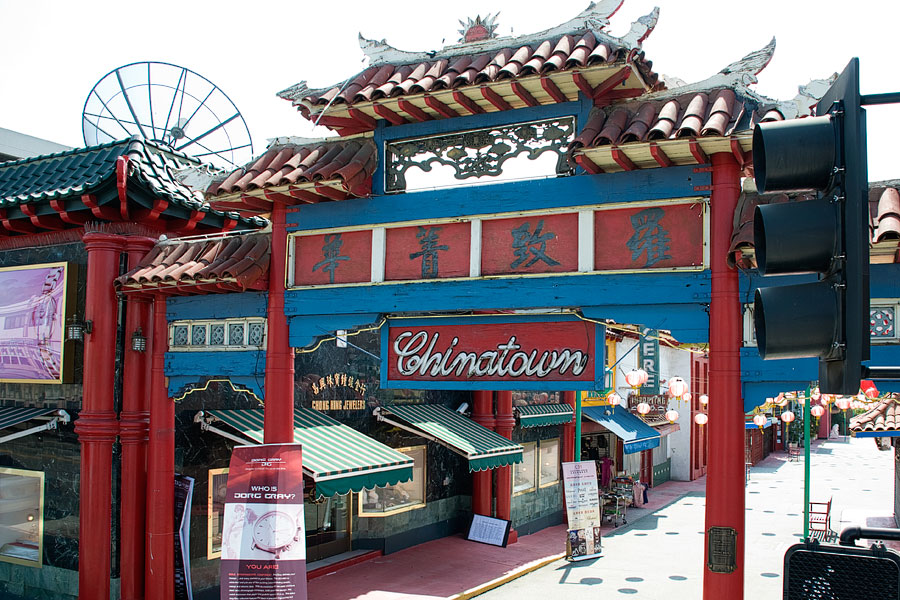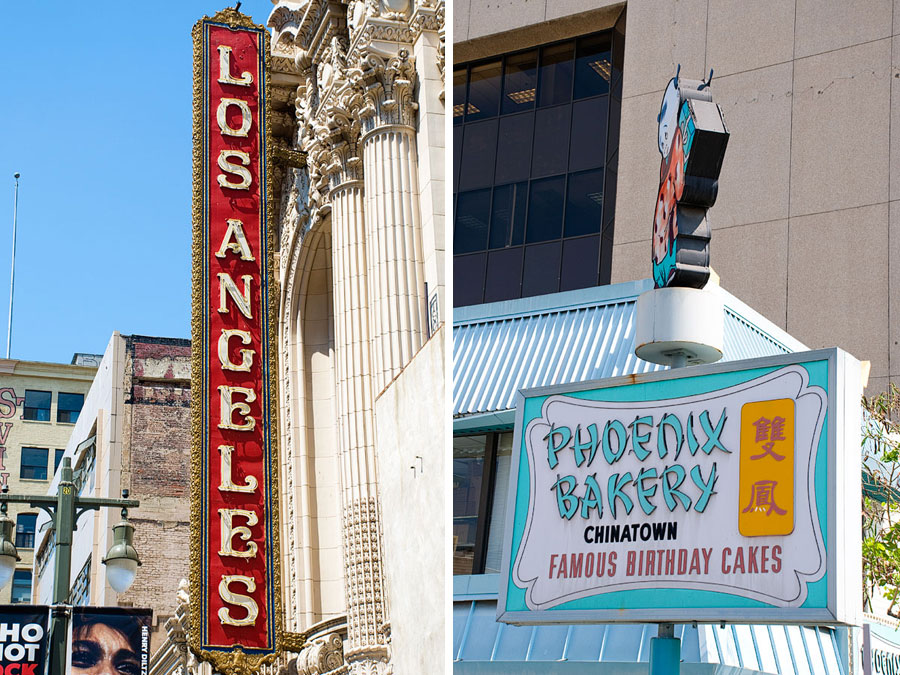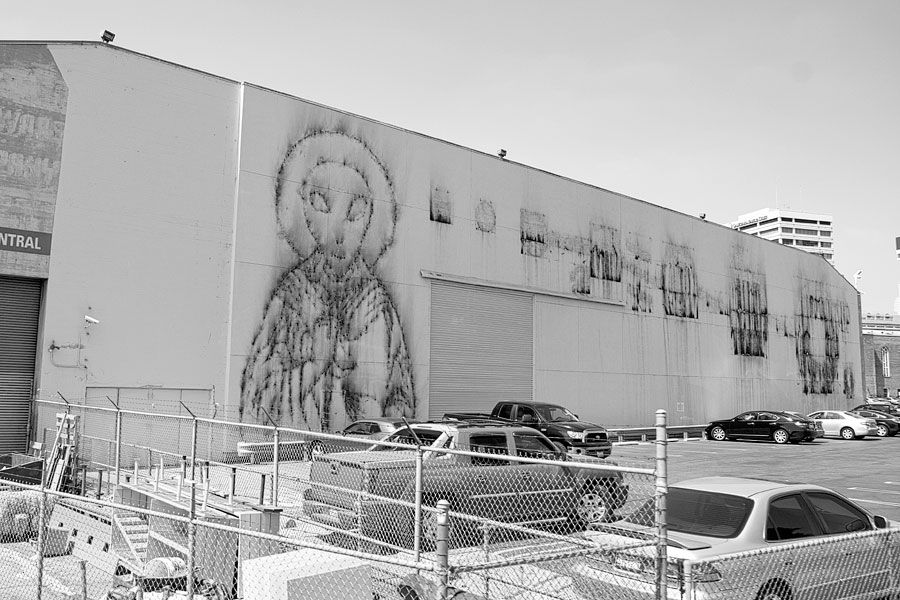 Creepy!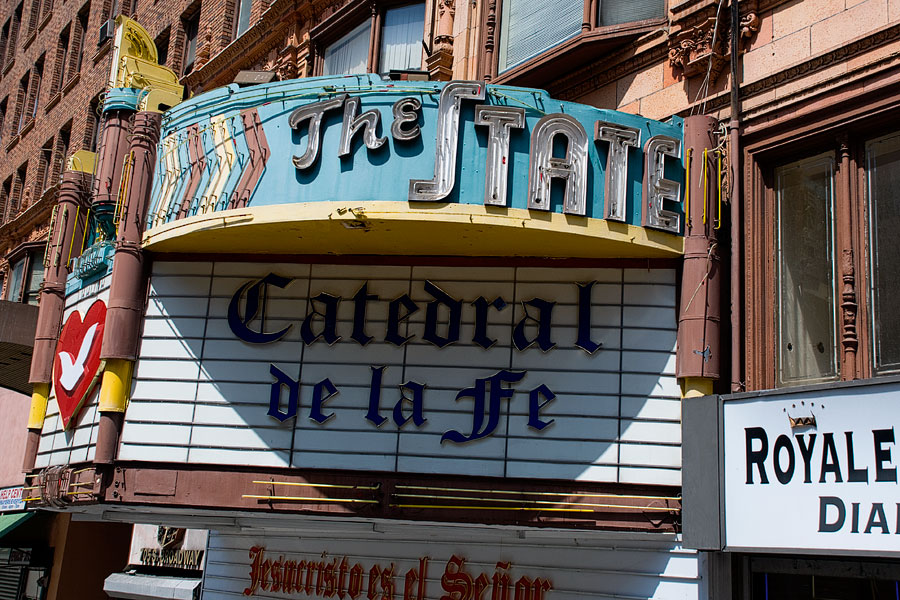 Where Judy Garland got her start! And for all you 90s teens, this is where Jewel filmed the video for "You Were Meant for Me"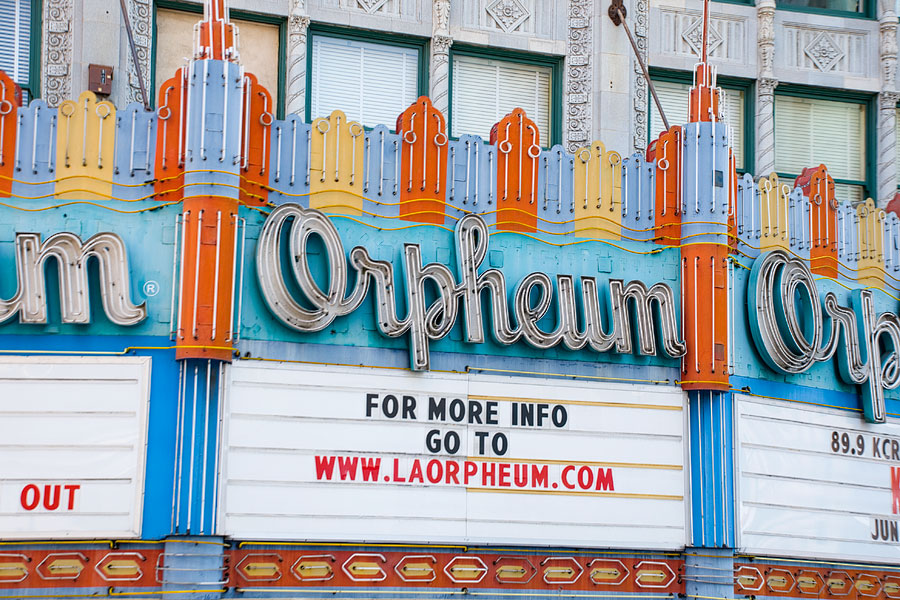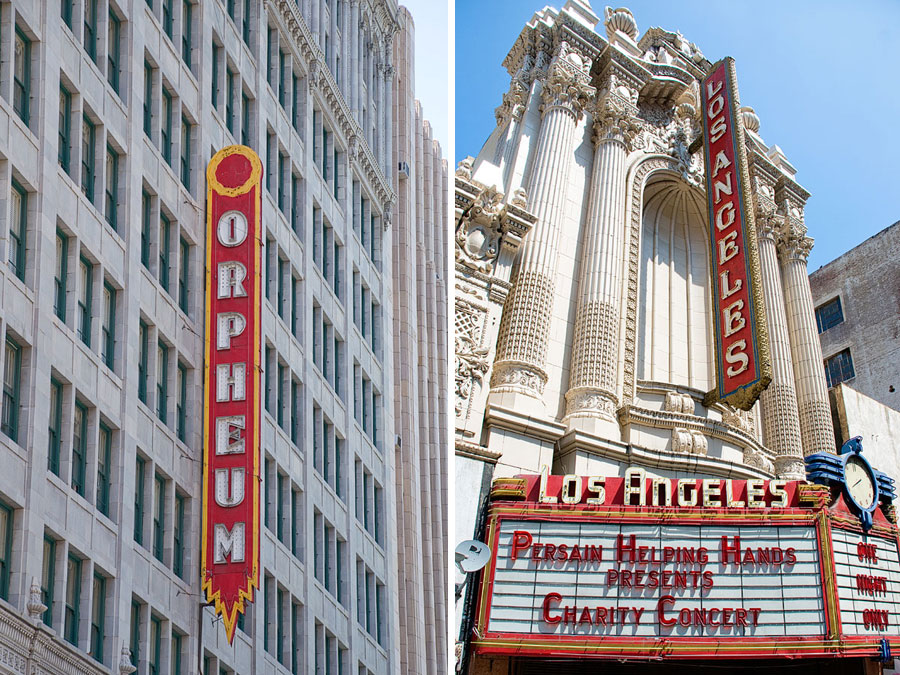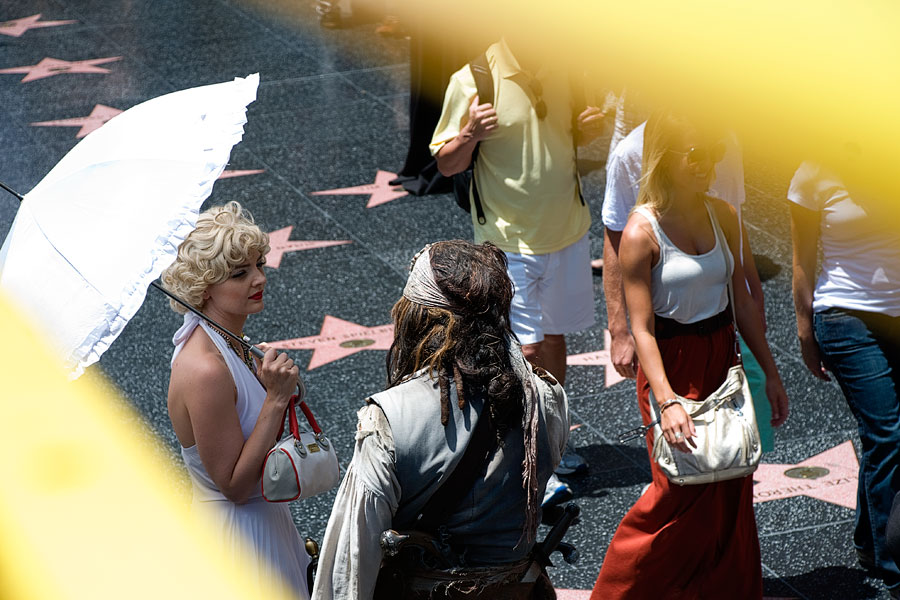 Marilyn and Jack Sparrow chit chat.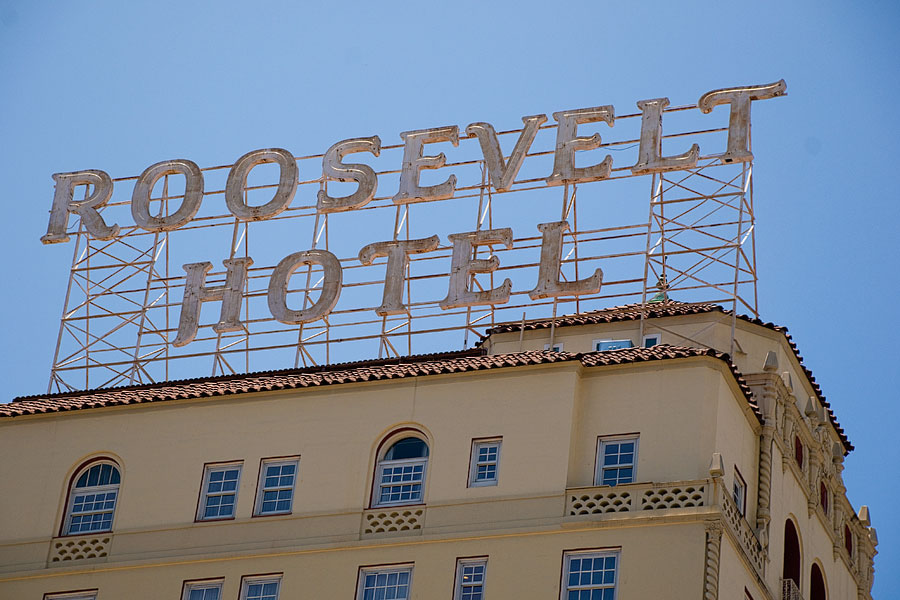 The very famous and (supposedly) very haunted Roosevelt Hotel.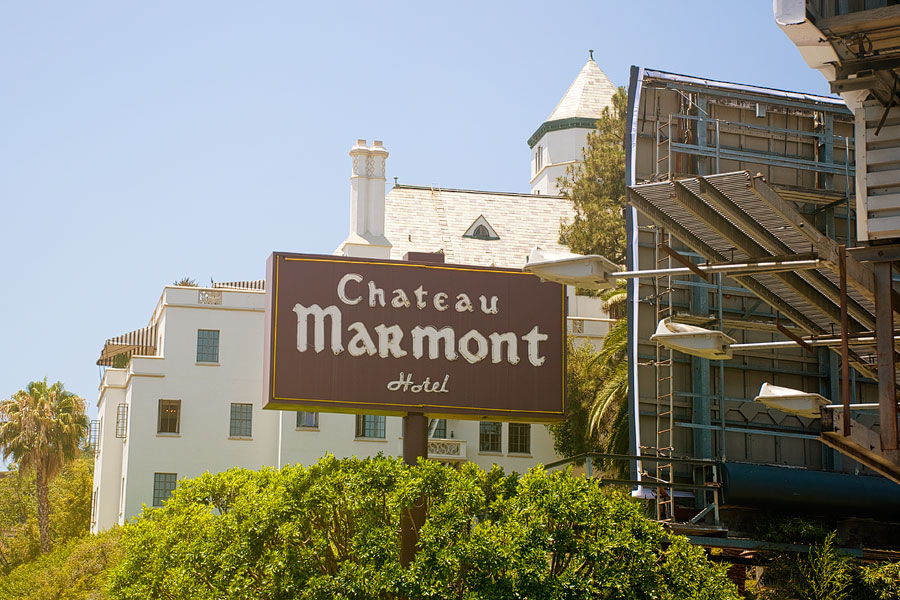 Oh, if those walls could talk!!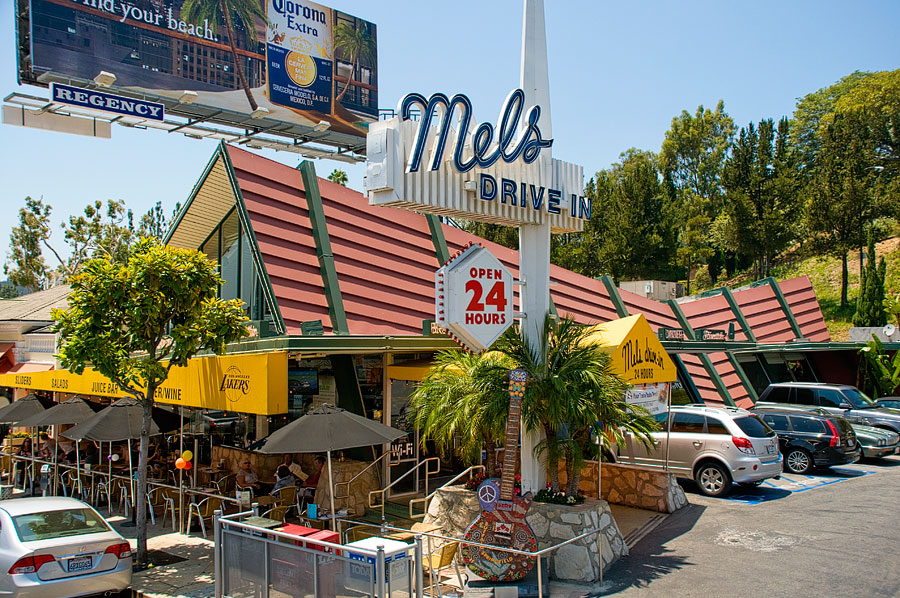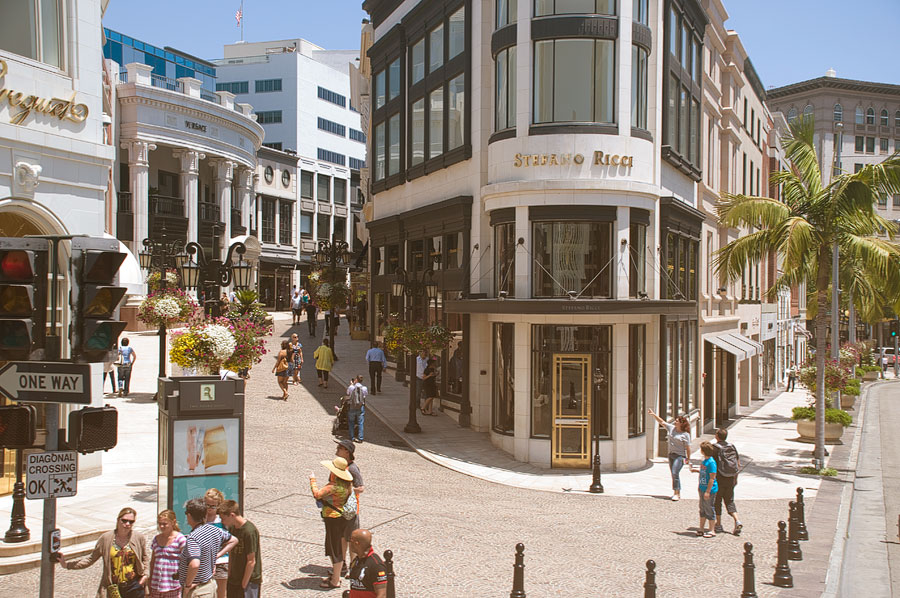 Rodeo Drive
Stella McCartney's cute little shop.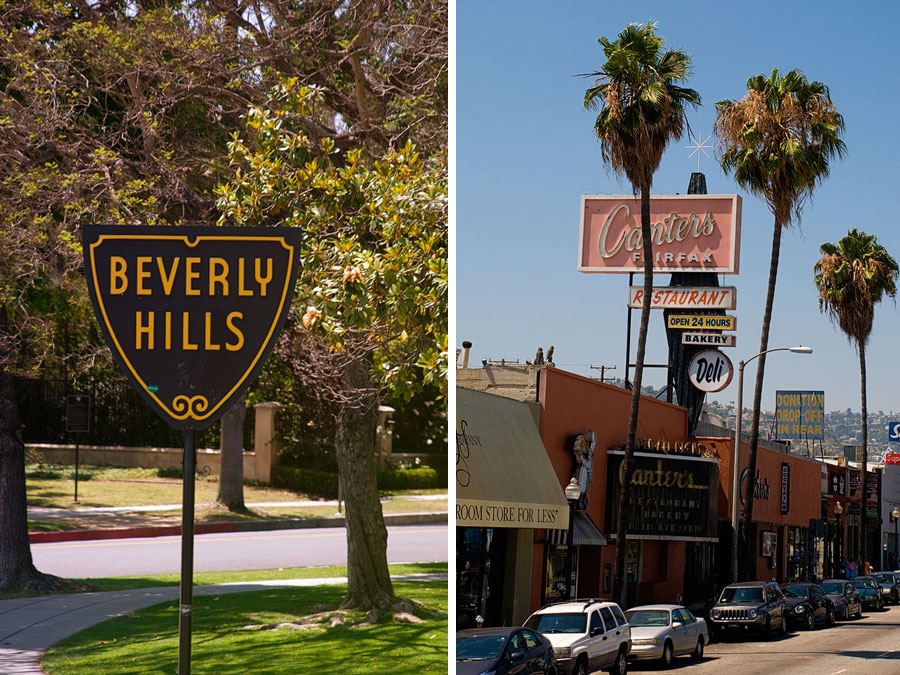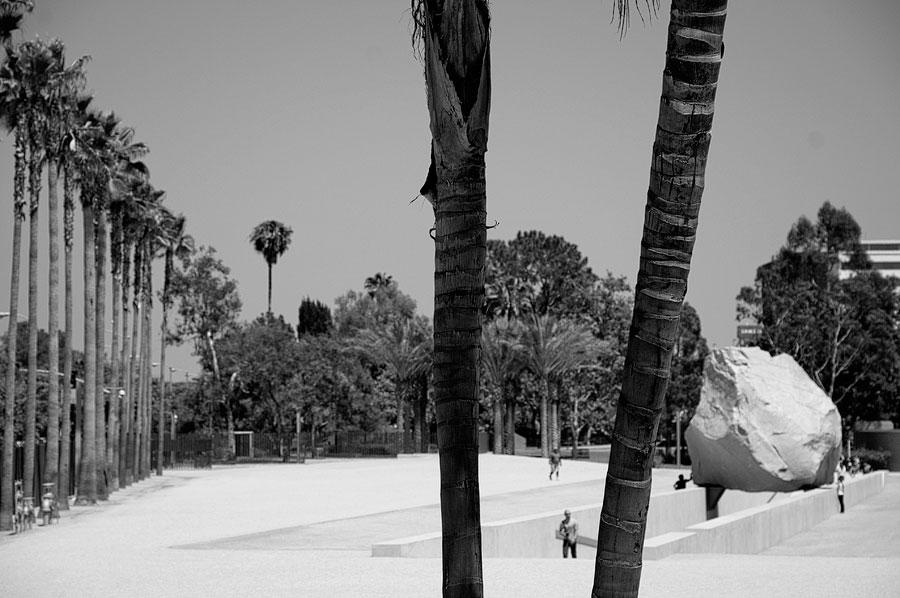 "Levitated Mass" at LACMA. It's a giant rock. Whatevs.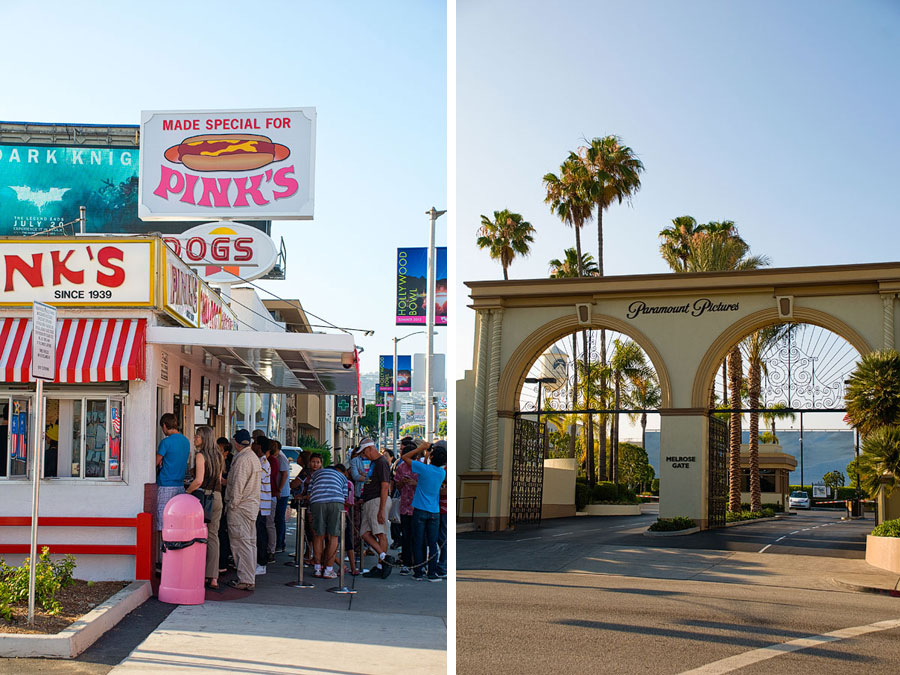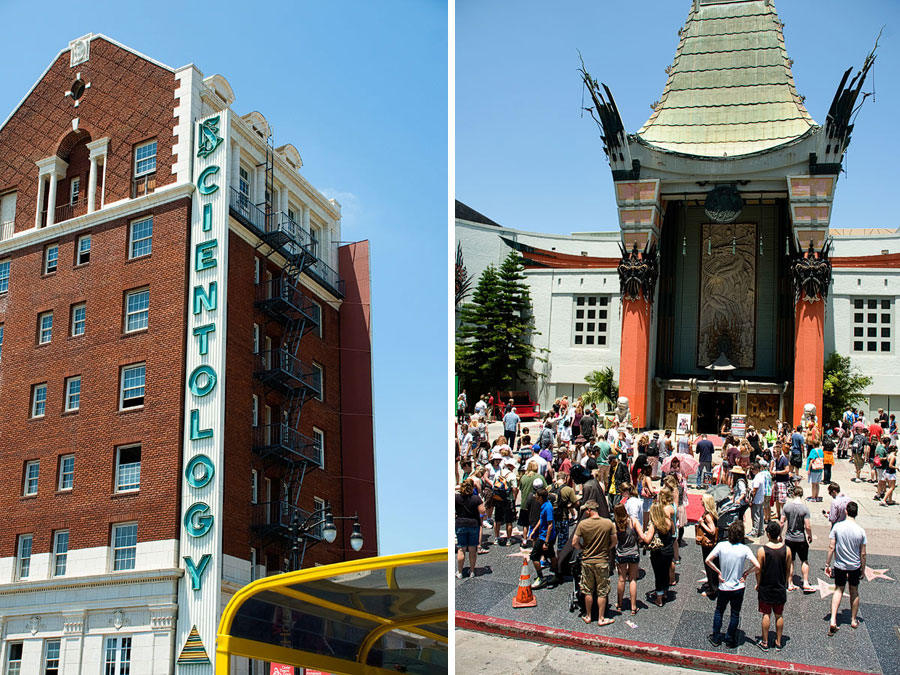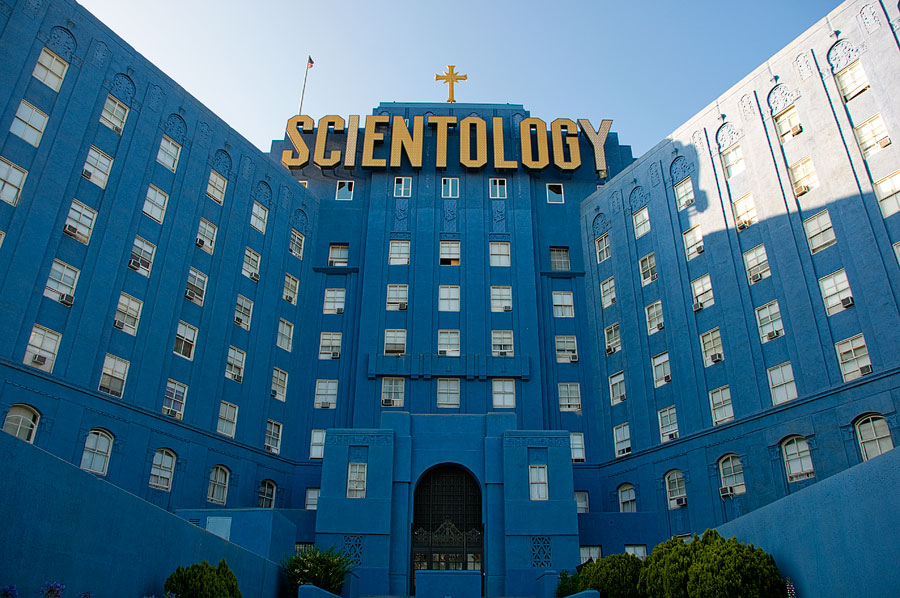 A super creepy image of the super creepy Church of Scientology.
We left LA and headed for Anaheim, but before leaving we had to stop in Santa Monica to visit the pier. Like I said, I was allllllll about being 100% tourist! The day started out cloudy and hazy but thankfully lightened up.