March 2011
Where We Stayed:Â  The Polynesian
Ahh, MGM. I mean, Hollywood Studios. I'll never get used to the re-name. I don't love Hollywood Studios, but I don't dislike it either. Maybe my apathy regarding this park is because it usually rains while I'm there. No rain this time, but I was sick! A day into my Disney vacation I got hit with a nasty cold. At least it was just a cold and not something worse! Here are some of the photos I took in my rhinovirus haze.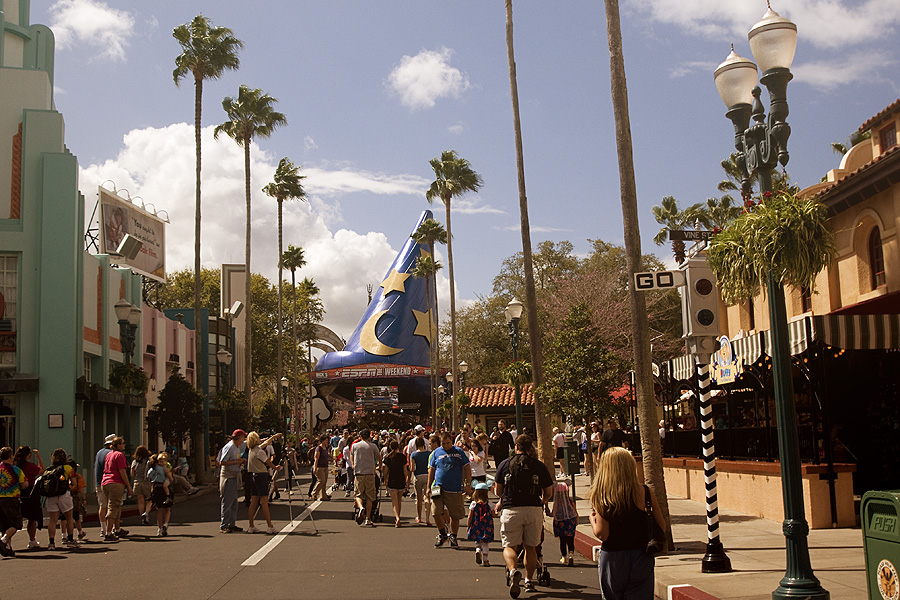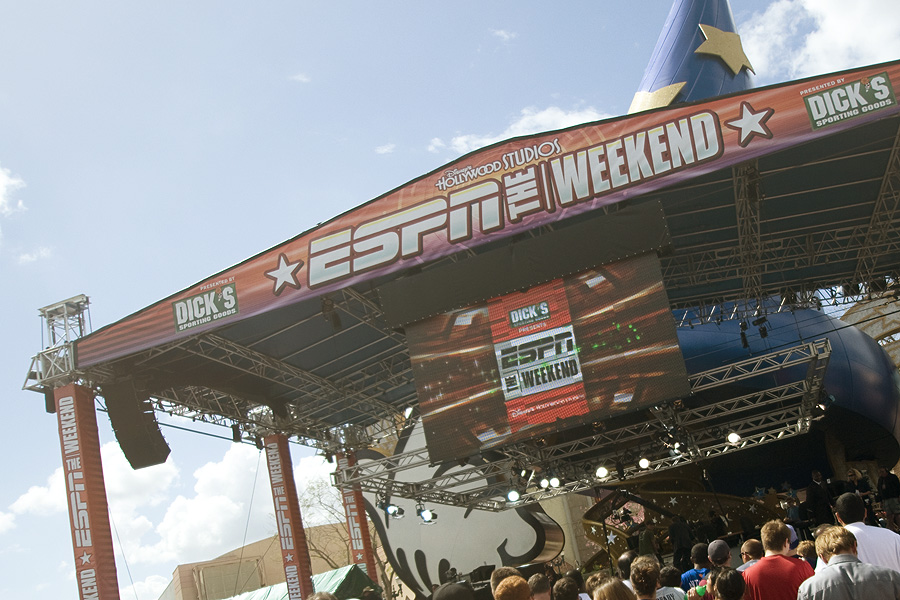 It was ESPN weekend! I saw Donald Driver and Greg Jennings :)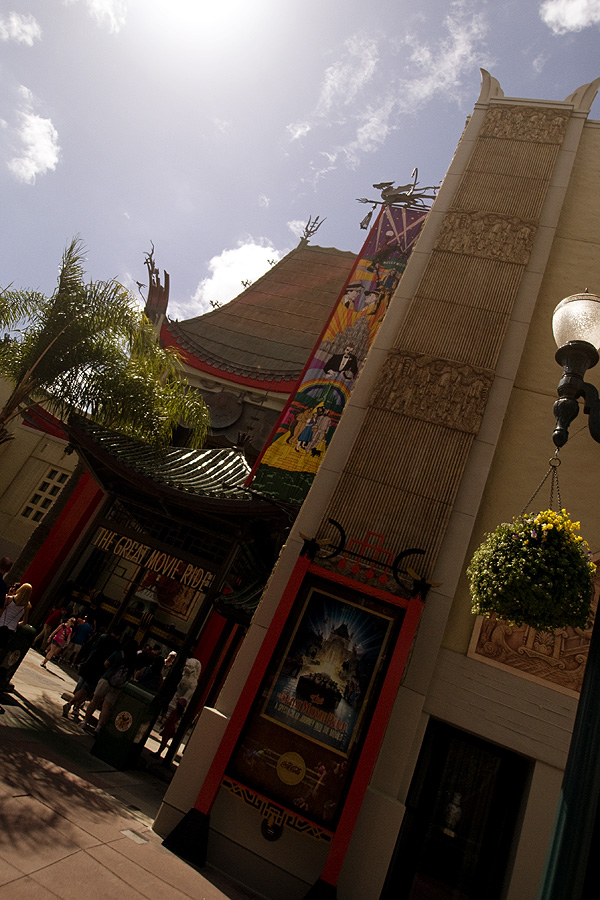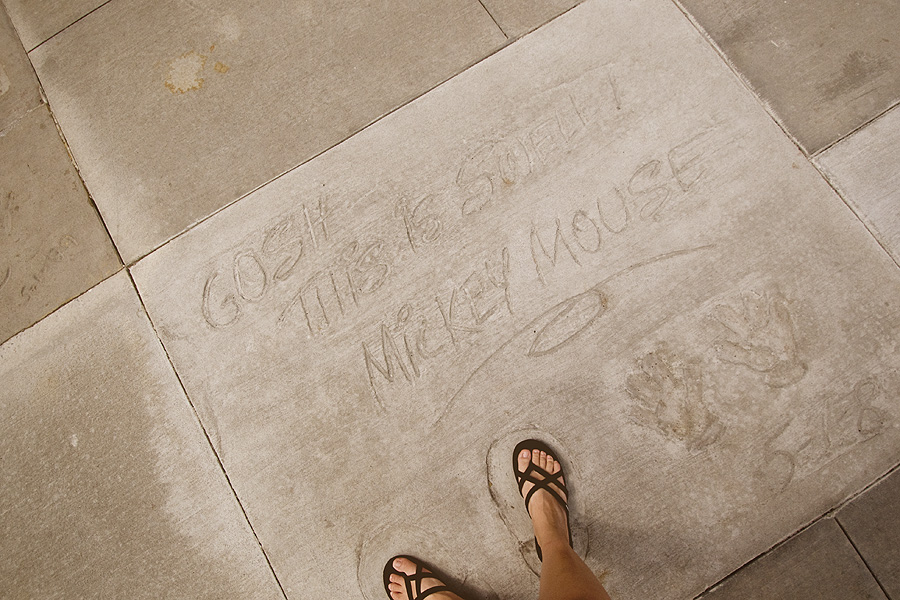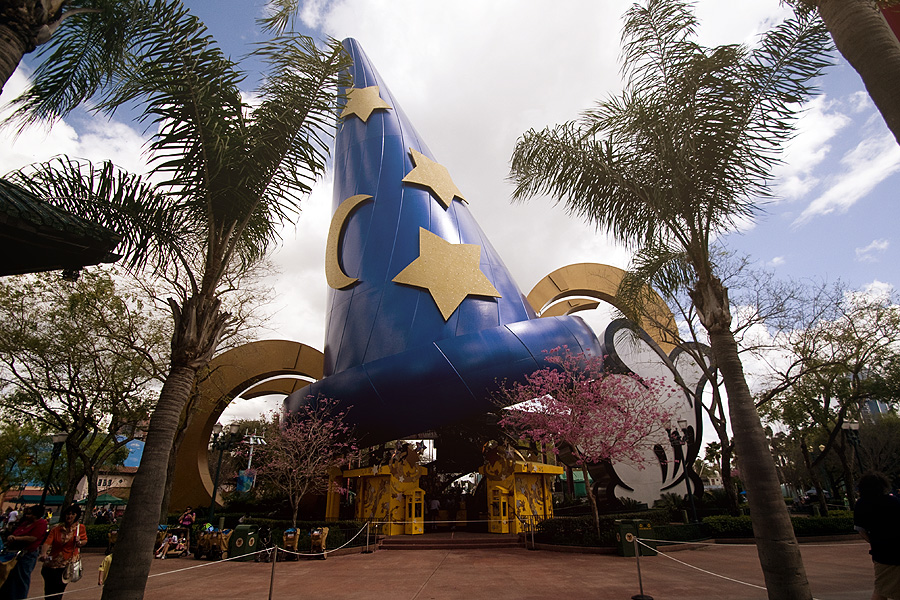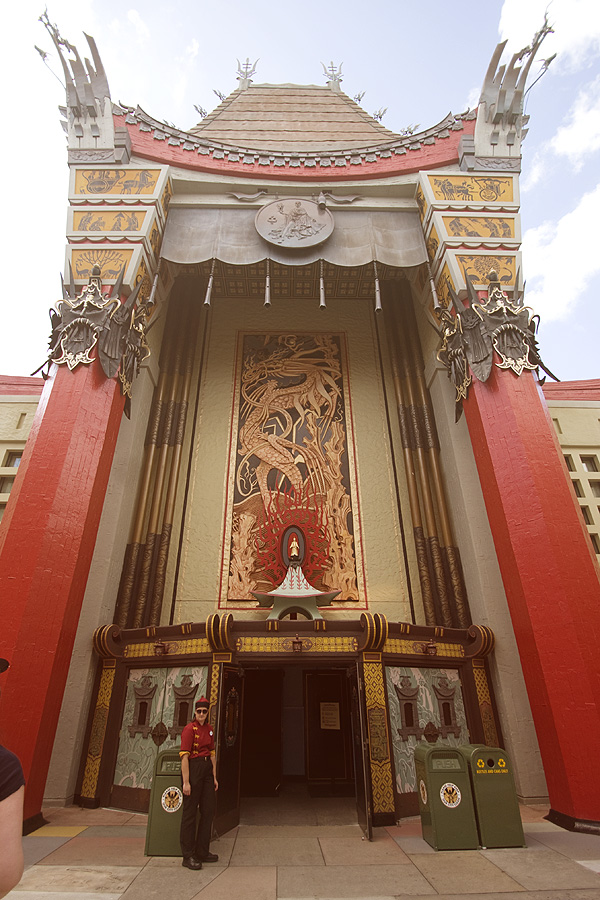 Great Movie Ride!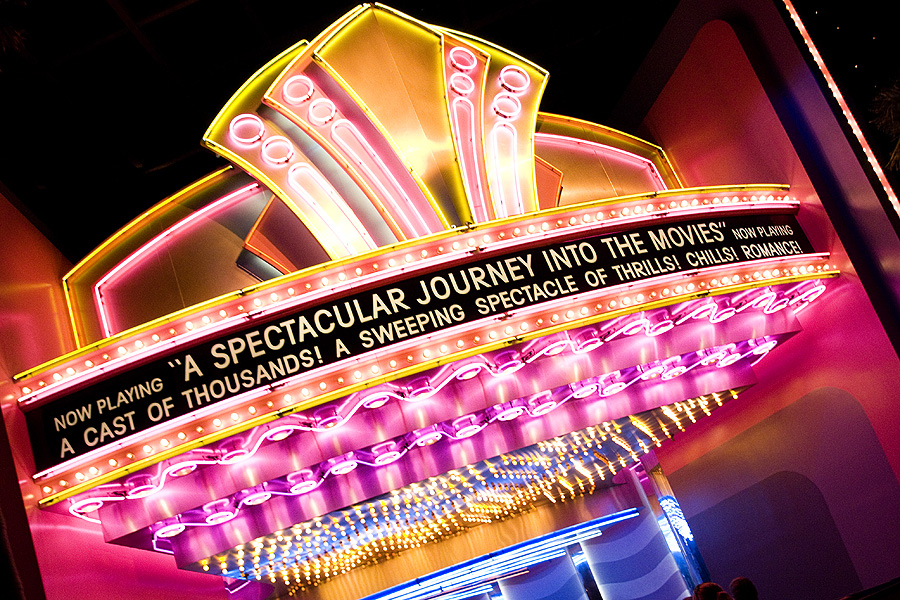 Pretttty lights.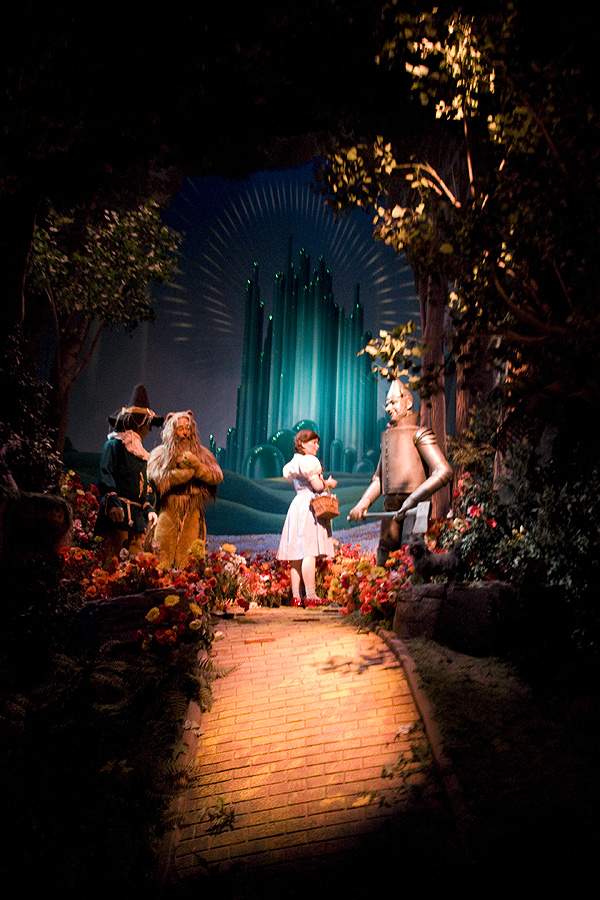 My favorite part of the Great Movie Ride.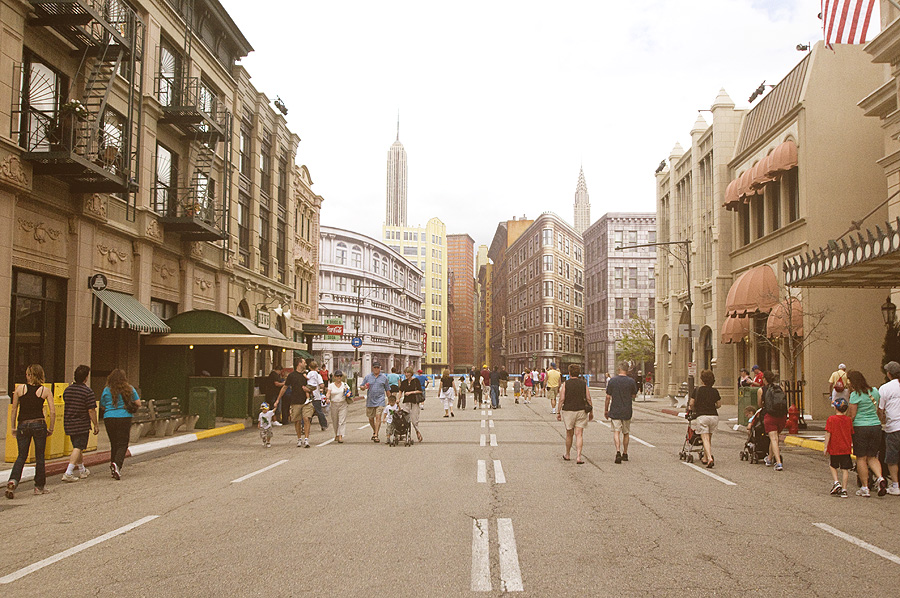 New York-ish.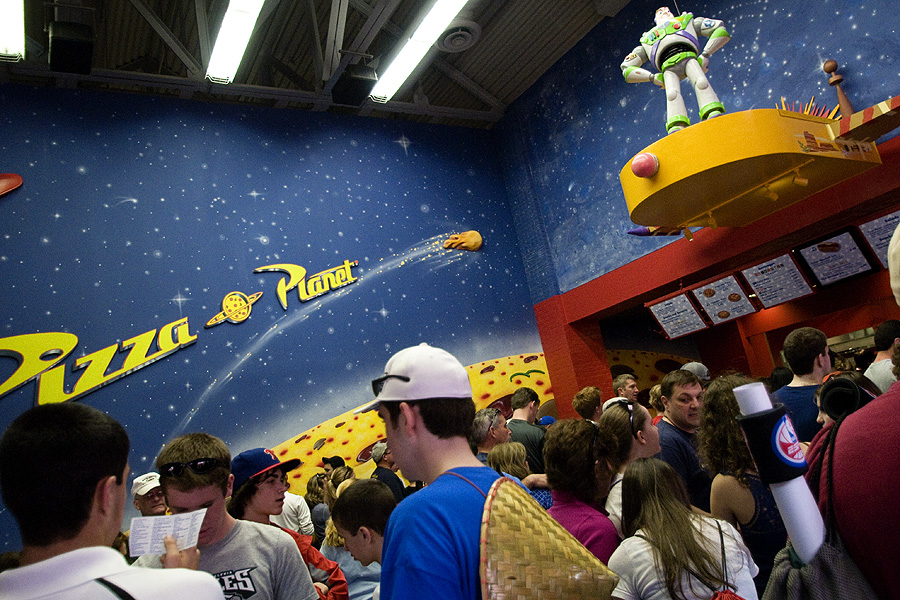 Gotta love Toy Story.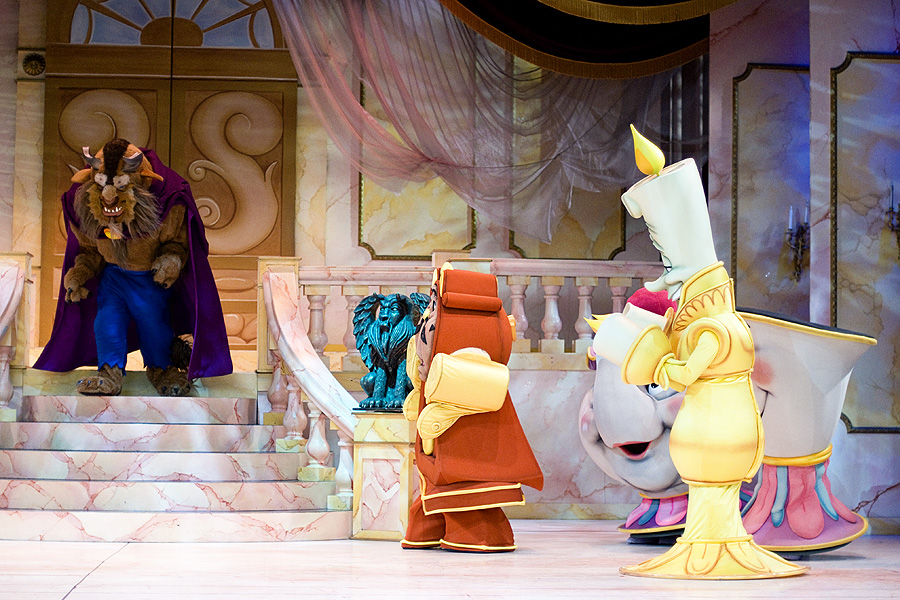 The Beauty and the Beast live show was ADORABLE.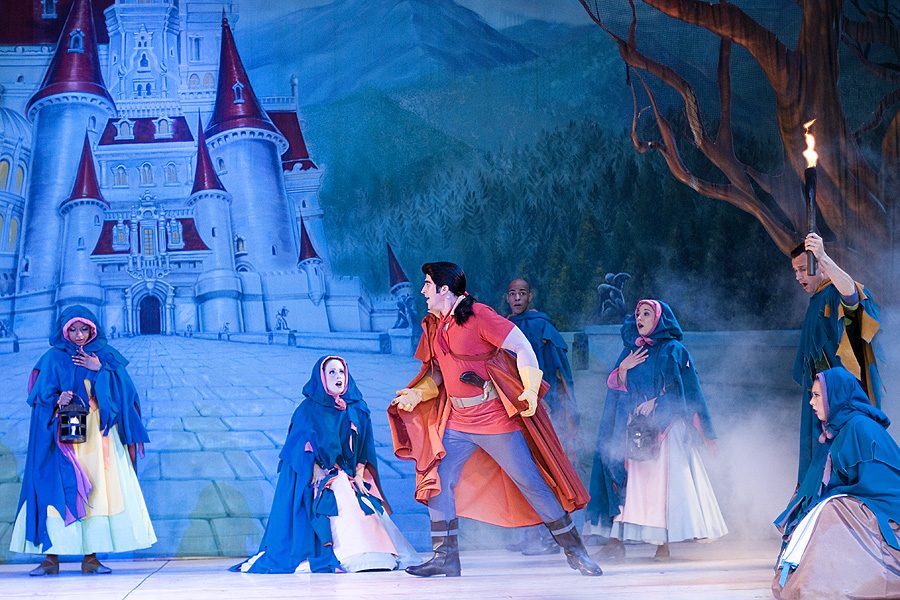 Gaston!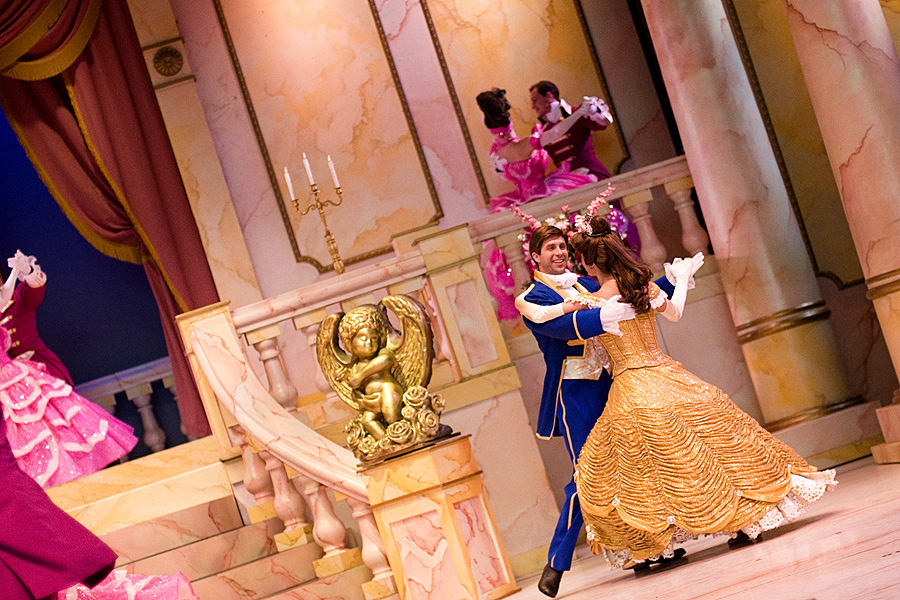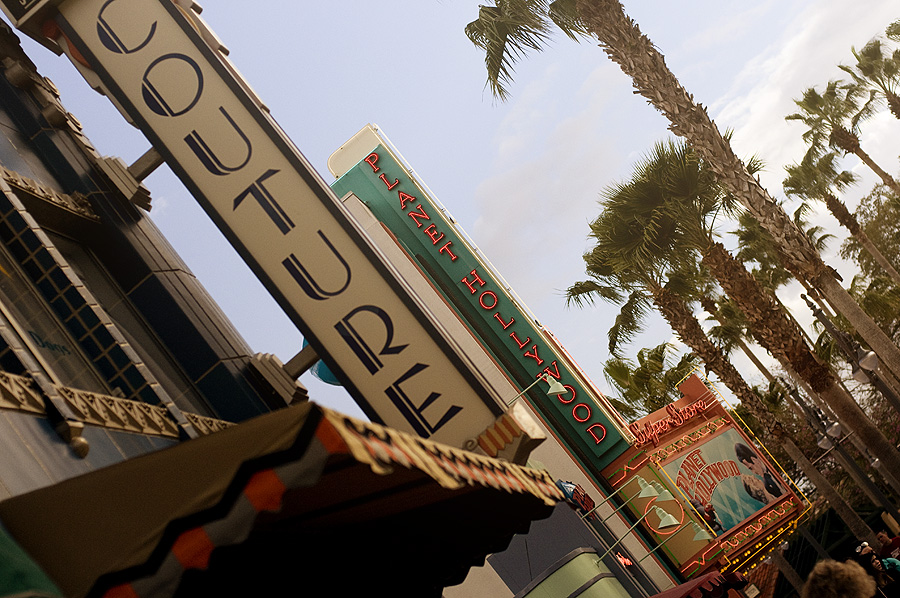 My least favorite Disney park is the Animal Kingdom. By far. I frequently feel bored while I'm there and I don't think it's much else besides a zoo with a few rides. But to each their own! Bethany and I saw the Lion King show and the Finding Nemo musical while we were there. We also rode the very nauseating and horrifying Dinosaur ride. How are little kids not traumatized for life by that one?!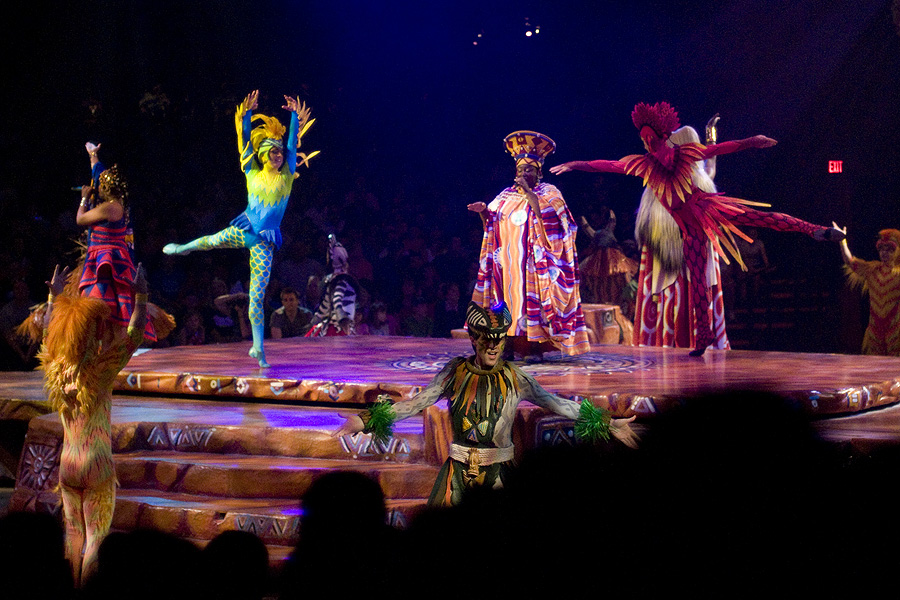 The very impressive Lion King show.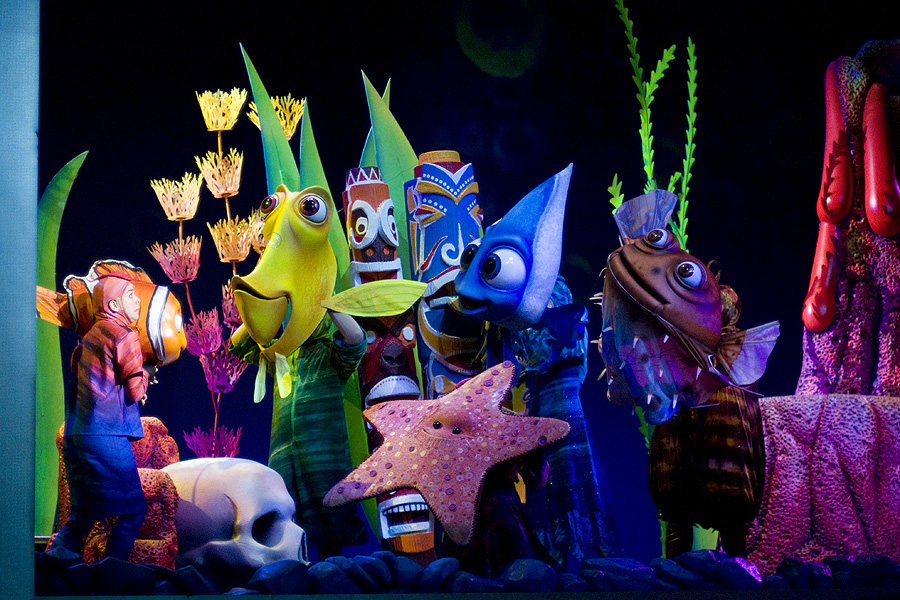 The very, very cute Finding Nemo musical.
And those are the only two photos I have to share from this park. I told you it wasn't my fav!
Mmmmm Epcot. I like Epcot. The World Showcase is always charming and FutureWorld is always, well, futuristic. Bethany got to meet Mary Poppins in the UK. We had dinner in Mexico (mmm, nachos!). We rode Spaceship Earth twice – because it is hilarious at the end. The ride itself is pretty cool – an eerie travel through the history of time. Then, near the end, when your car is descending back to "earth", you get to fill out a survey and become a part of your "virtual future". Kind of hard to explain, but the result is hilarious. Your photo is taken and superimposed onto little cartoon characters that dance around. Need I say more?
Test Track is also one of my Epcot favorites. Lots of speed, lots of g forces, and a lot of screaming.
The highlight of Epcot for us, on the cuteness scale, was Turtle Talk with Crush. It's an attraction aimed at little kids featuring Crush from Finding Nemo. He appears on a screen and talks to the kids – actually talks to them, refers to them by name, etc. I'm not quite sure how Disney does it – though I'm sure it features a lot of hidden cameras, mics, and an actor behind a hidden screen. But the end result is nothing short of charming.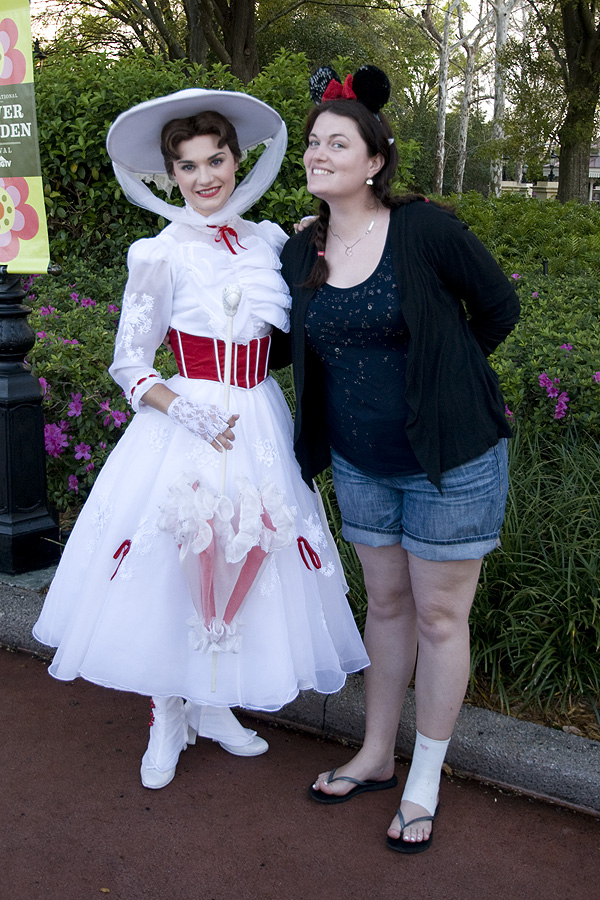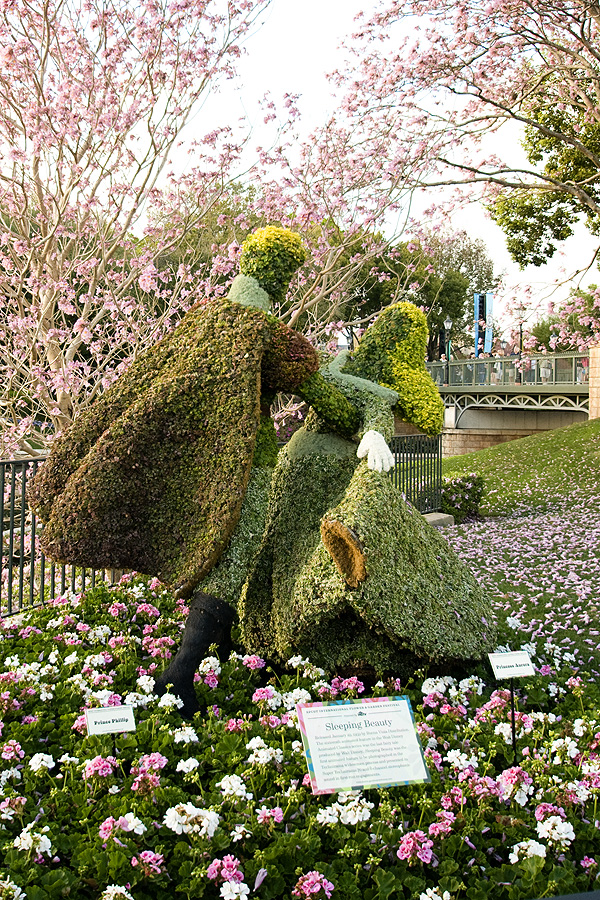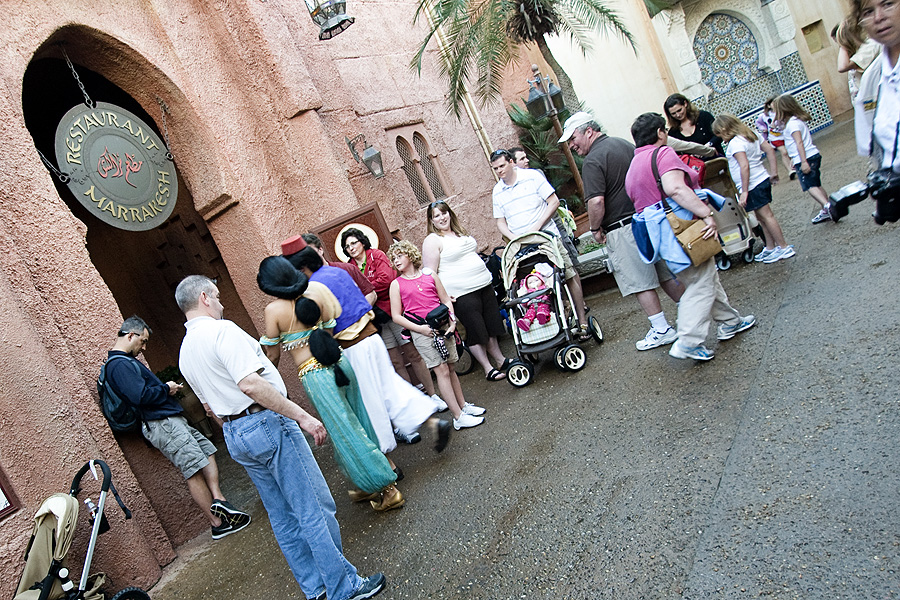 Aladdin and Jasmine in "Morocco"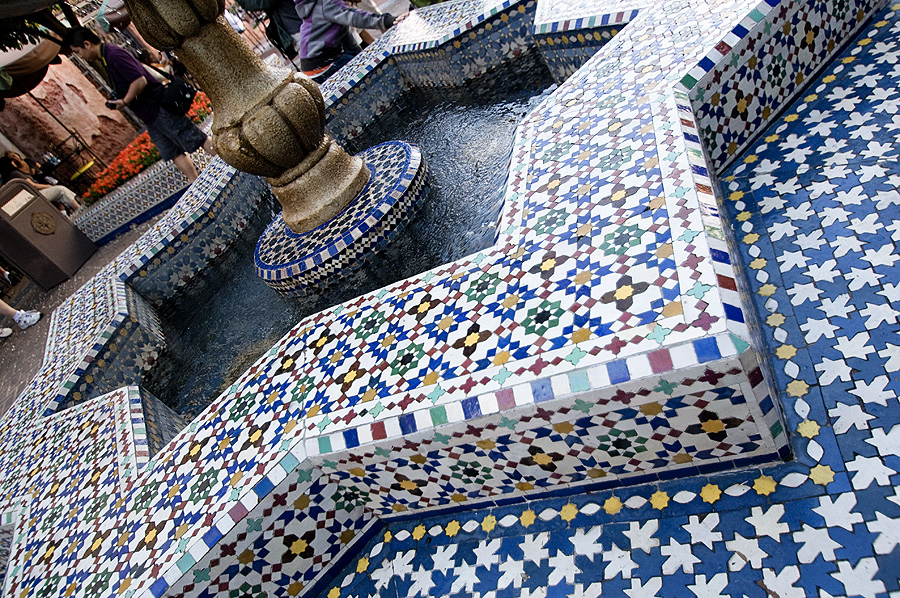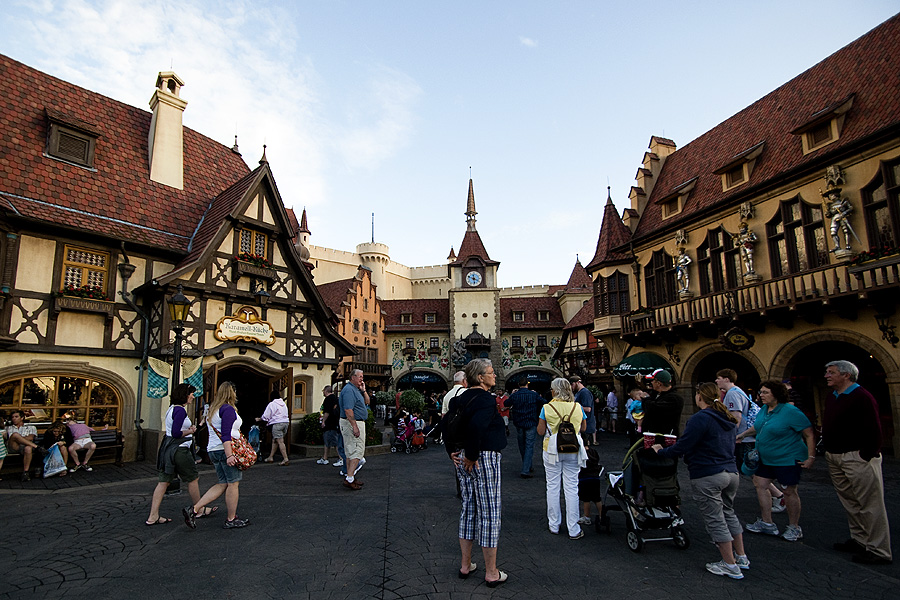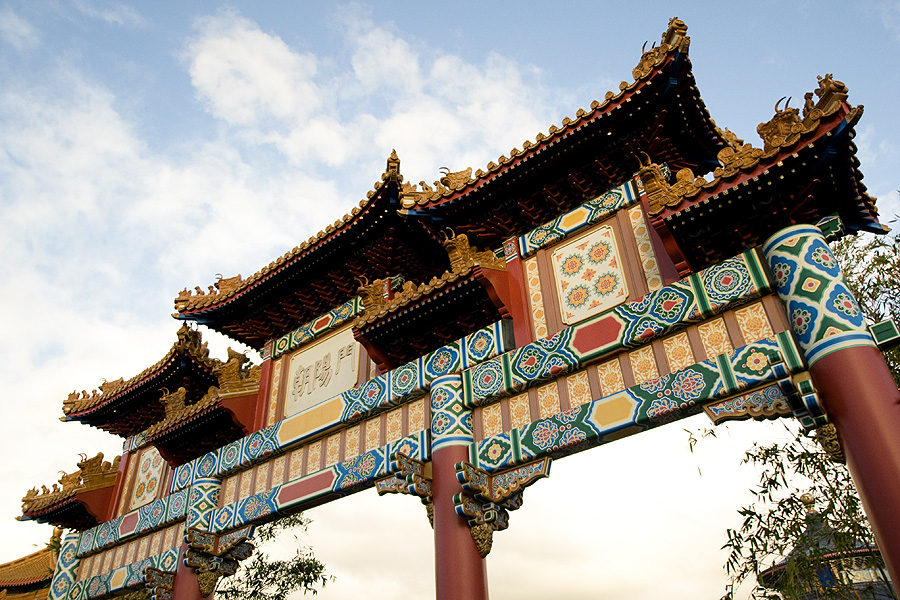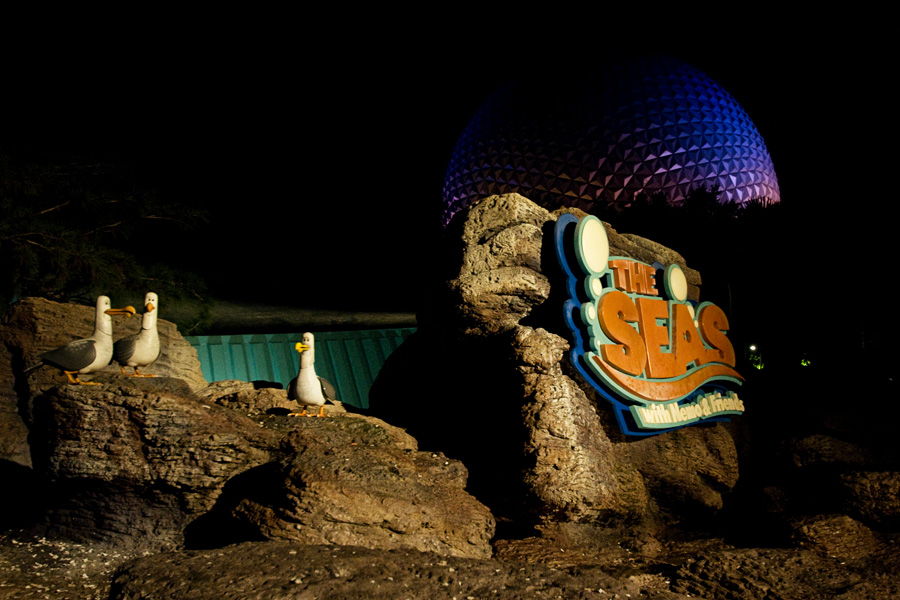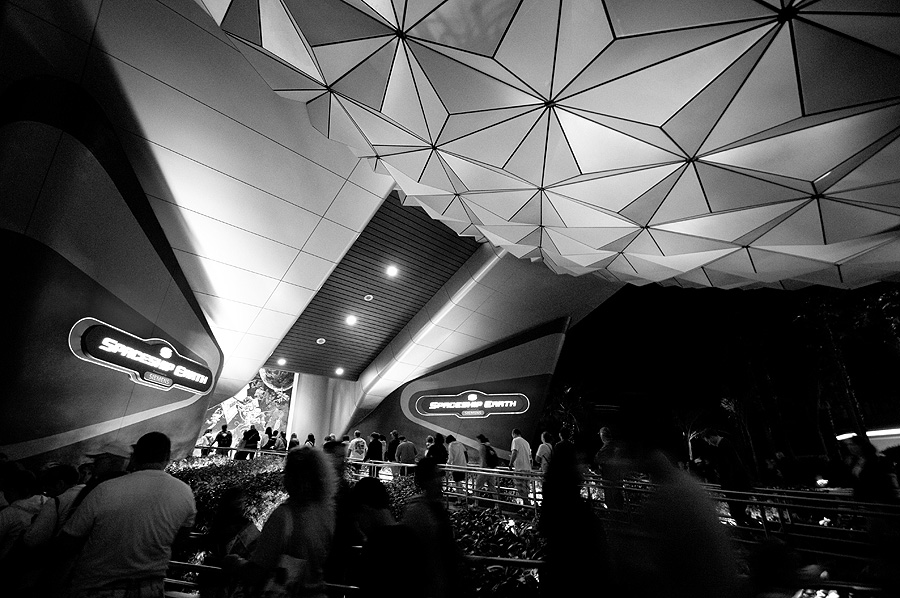 Entrance to Spaceship Earth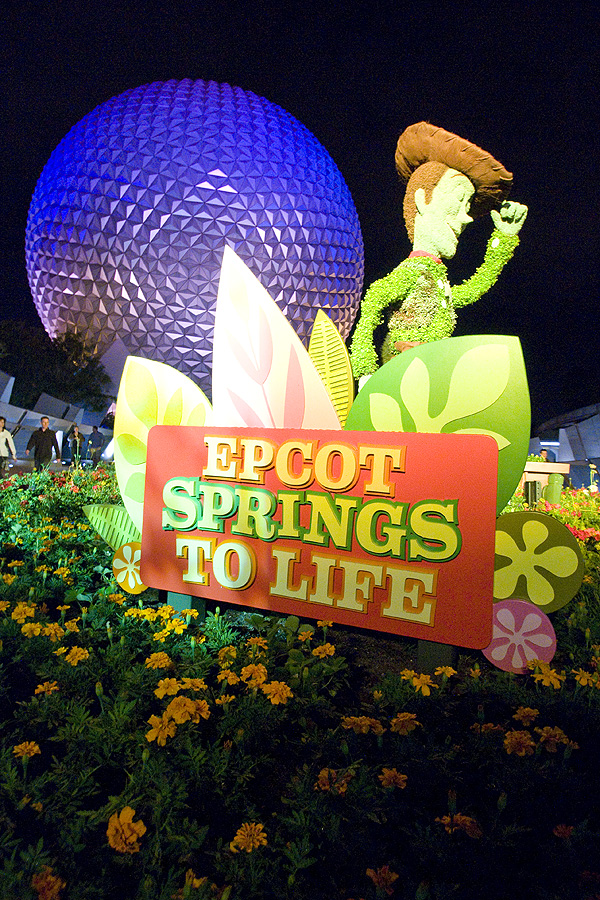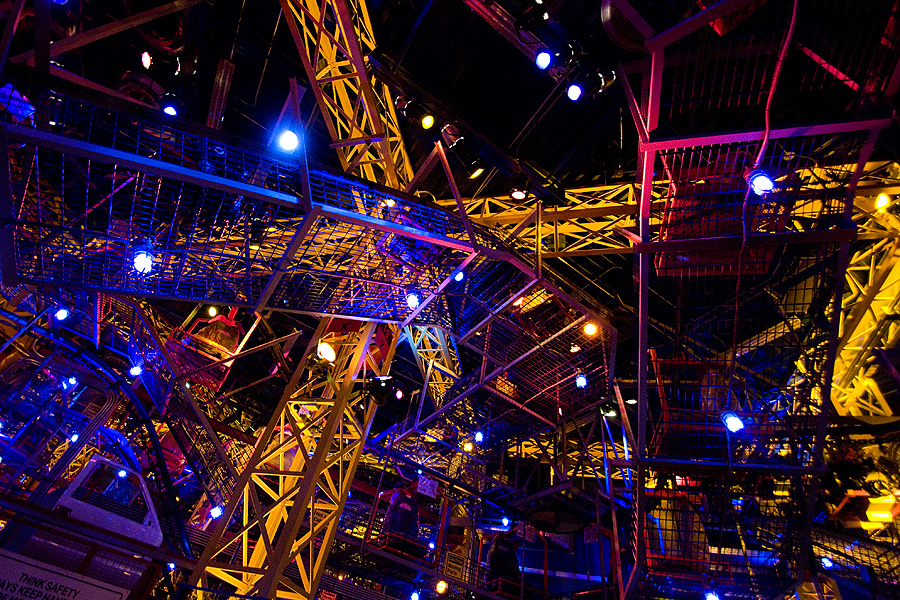 Test Track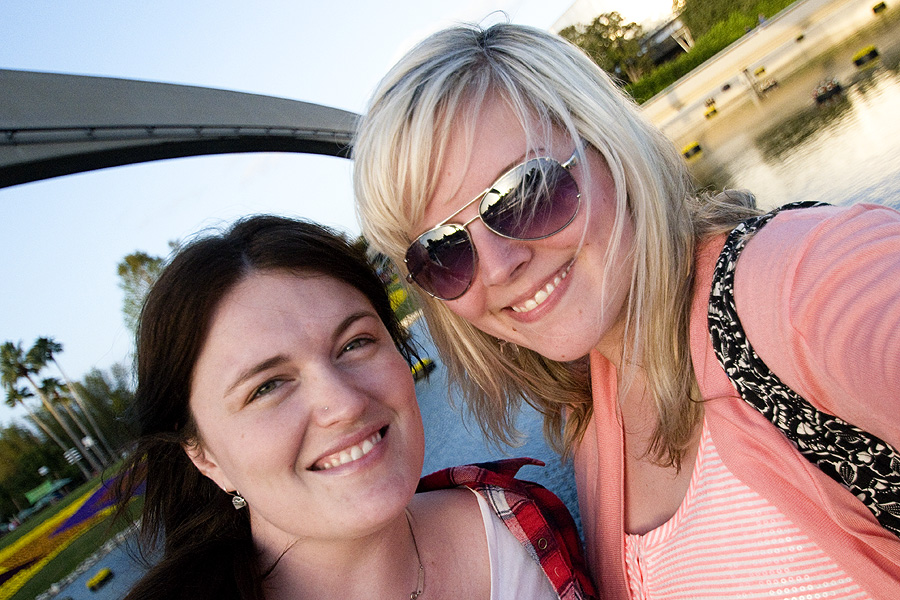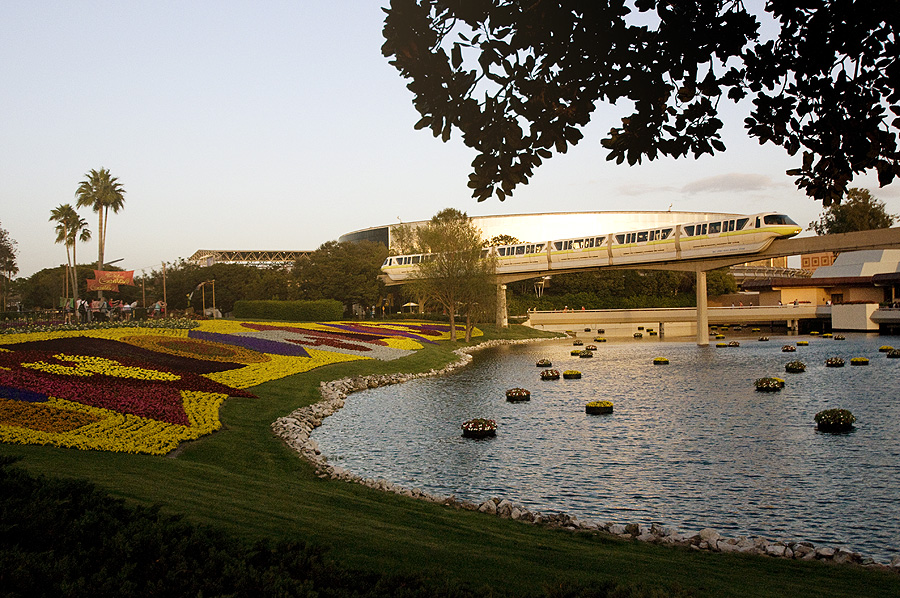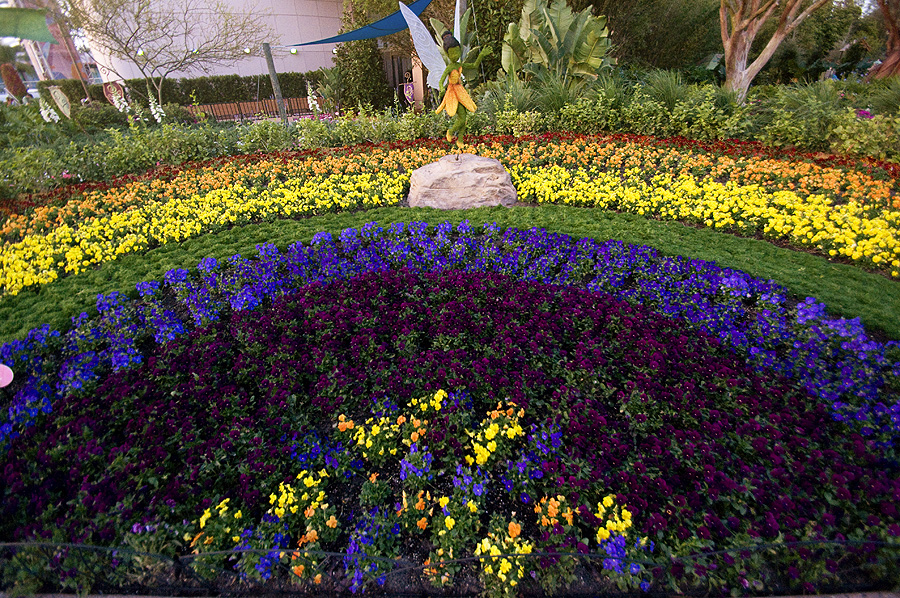 Rainbow!