July 2010
Where We Stayed: With Family
If you know me, you know that I have little to no patience for musical theater. For example, I thought Wicked was the most god-awful 3 hours of my life. I would rather gnaw off my own arm than have to sit through a traditional musical. But… when in Rome, right? So I went to a few shows! Even if you aren't a huge fan of the theater, you can't argue against the quality of the shows on Broadway. Some of them are must-sees. I saw Million Dollar Quartet, Jersey Boys, and La Cage aux Folles.
Million Dollar Quartet. The story of the day in history – December 4, 1956 – when Johnny Cash, Elvis Presley, Jerry Lee Lewis, and Carl Perkins played together at Sun Records. The musical was phenomenal. Unlike most stage productions, there was no pit orchestra. The actors on stage were playing the instruments – they were their own band. Levi Kreis, the actor who portrays Jerry Lee Lewis, won a Tony for his performance. He was absolutely incredible and his piano playing was unreal. The show just flew by – and before I knew it, the whole audience was giving the cast a standing ovation.
Jersey Boys. Oh I love this show. I saw the Chicago production a few years ago and vowed that I would someday see it again. It's just THAT good. For those that don't know, it's the story of the Four Seasons and their rise and fall in popularity over the years. It's a perfect musical – a true story, songs that are familiar to almost everyone, incredibly talented cast (you would swear that you were actually seeing a twentysomething Frankie Valli up on that stage..), and an ending that will bring tears to your eyes because it's so poignant.
La Cage aux Folles. Okay, if you want to laugh til you cry, see this show. Have you seen the Birdcage? Well, this is the musical that the Birdcage was based on. The story centers around a gay couple — Georges, the manager of a Saint-Tropez nightclub, and Albin, his romantic partner and star attraction of the club. Comedy ensues when Georges' son, Jean-Michel, brings home his fiancee's ultra-conservative parents to meet them. Kelsey Grammer plays Georges and was fabulous — and Douglas Hodge won a Tony for his performance playing Albin. While the show is admittedly flashy (drag queens in sequined gowns is probably the definition of "flashy"), the thing that struck me most was how much heart the show had. At the end of the day, the story is about the love between Georges and Albin – and the love between two parents and their son.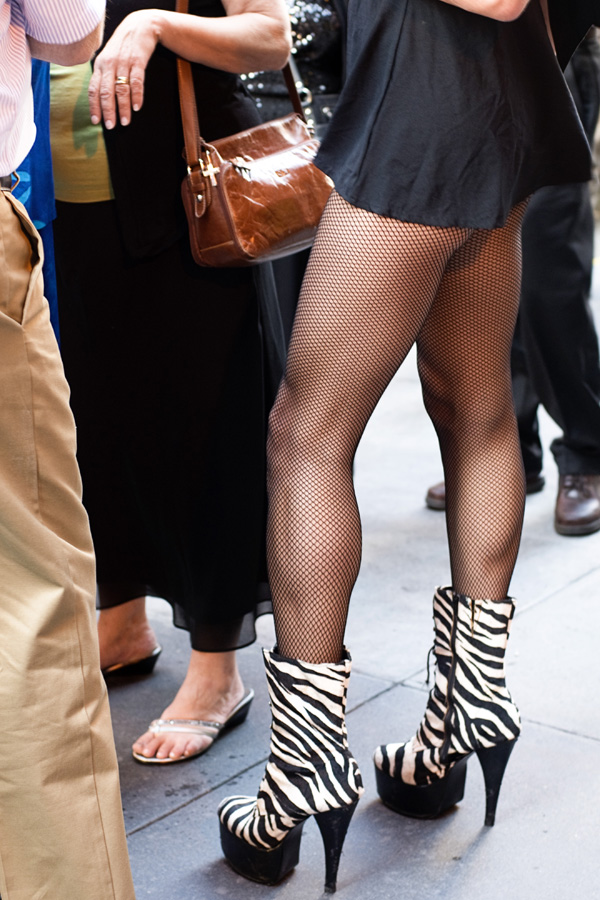 A Cagelle came out to greet the crowd before the show.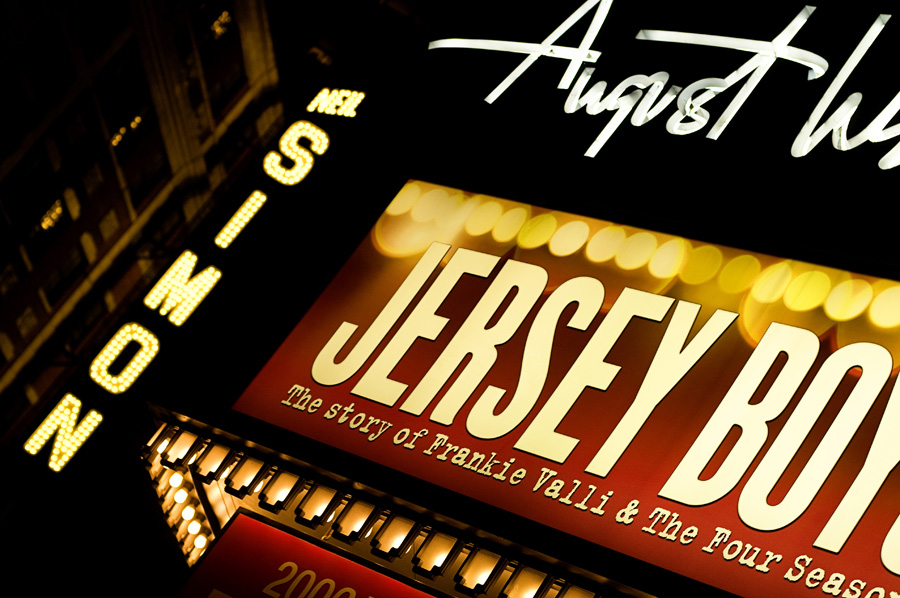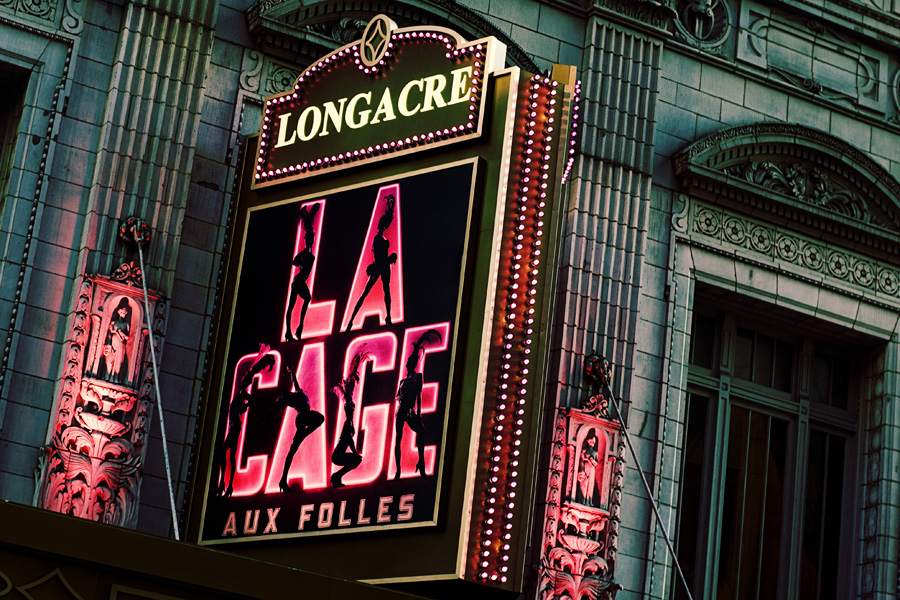 During my time in New York, I visited just about every museum (or so it seemed). Here are my reviews.
MoMA: I have a love/hate relationship with modern art. I just don't get 90% of it — like a blank white square canvas. Really? I think I could produce that. But the 10% of modern art that I do like typically involves color, neon lights, pop art, or whimsy. It was also neat to be able to see really famous works, such as "A Starry Night". MoMA is a beautiful museum, but I could take or leave most of the art contained therein.
The Guggenheim: Ugh. The building itself is really unique and architecturally interesting – but the art was so boring and weird. My advice, if you aren't an art aficionado, is to walk in, take a few photos of the structure itself, and then walk out. You can access the ground floor/lobby without having to pay admission!
The Museum of Sex: Interesting and pretty awesome. Prudes need not walk through the doors though..
The Museum of Natural History: Whoo! This one makes my science-loving heart happy. Exhibits about space and dinosaurs? Yes, please. And since I was in New York last, the big blue whale exhibit has re-opened.
The Met: My favorite. Not only is the museum itself gorgeous, the art is well worth the price of admission*. The other thing that I love about the Met is that there is something for everyone's artistic taste. I also saw Joey Slotnick in the gift shop – gotta love random, b-list celebrity sightings.
The Tenement Museum: The museum is located at 97 Orchard Street, on the lower east side. The 5-story brick building, which is now the museum, was home to an estimated 7,000 people, from over 20 nations, between 1863 and 1935. The tour was fascinating and I'd highly recommend it (and believe me, you'll be thanking god for our modern day conveniences of electricity, air-conditioning, washers and dryers, etc after the tour is complete!)
*Secret: Most museums don't require payment for admission. It's a "suggested donation". I payed most of the time, because I kind of think it's the nice thing to do. But I went to the Met twice and didn't pay the second time around – you can just walk right in :)