December 2017
Where We Stayed: The Hampton Inn Majestic Chicago Theater District

My mom and I took the train down to Chicago for a weekend trip because nothing is more adorable than Chicago at Christmastime.  We were originally scheduled to go in November, but due to a rainy/windy weather forecast, we moved the trip to mid-December.  We had balmy 45 degree weather… and as a result, everyone and their uncle was visiting Chicago. It was so, so crowded! We couldn't even enjoy the Christkindlmarket, which was a real disappointment. But we enjoyed the decorations, ate some deep dish pizza, and had a nice weekend together!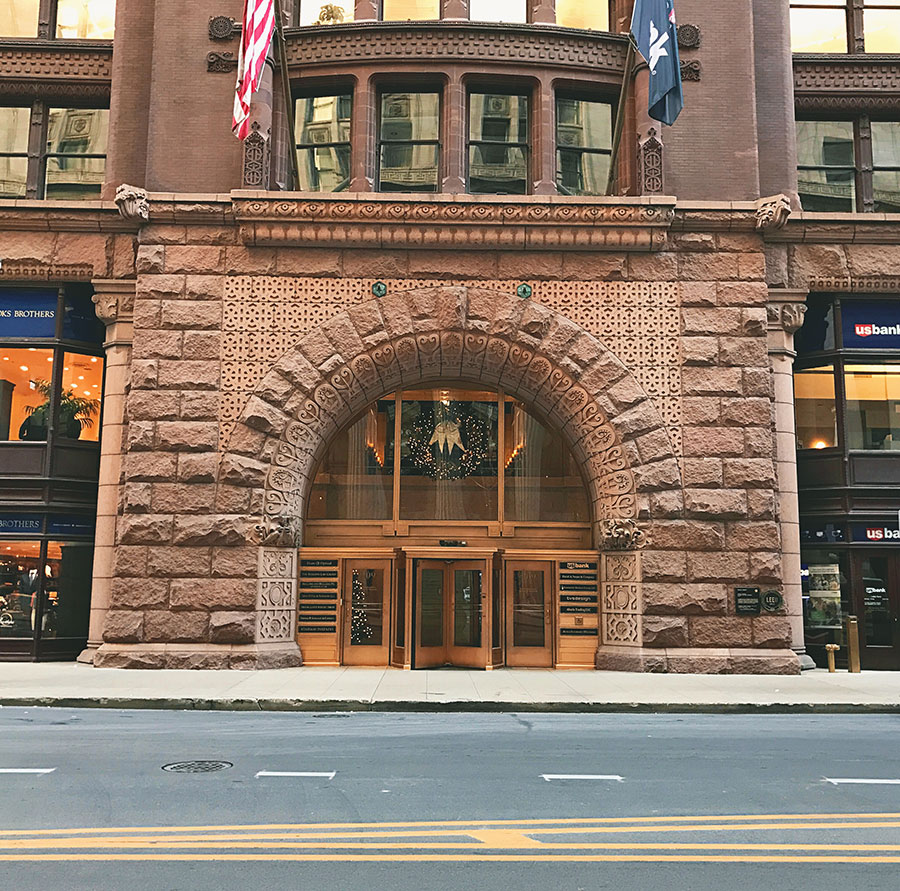 The Rookery served as the exterior to Duncan's Toy Chest in Home Alone 2. Â I would love to take a tour of the inside someday.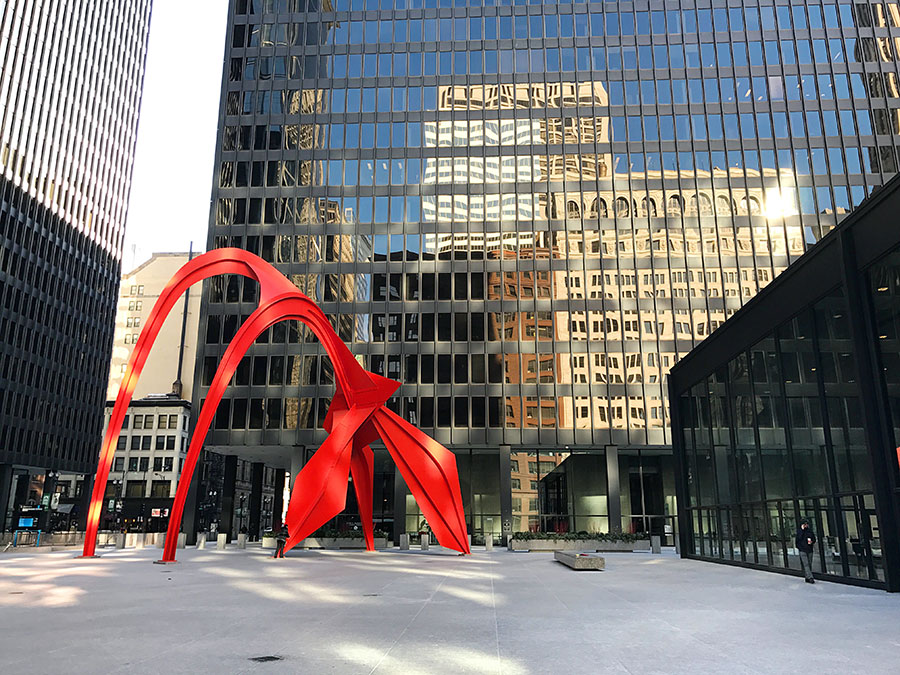 Alexander Calder's Flamingo. The boring buildings surrounding it are the post office and federal courthouse. Â Why are all federal buildings aesthetically awful?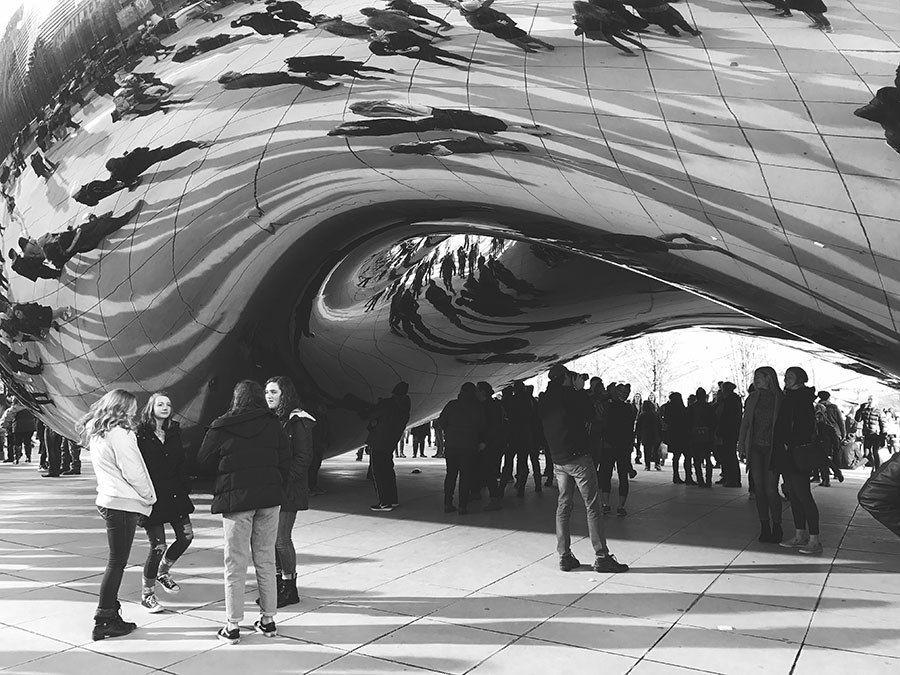 Wouldn't be a trip to Chicago without a visit to the Bean.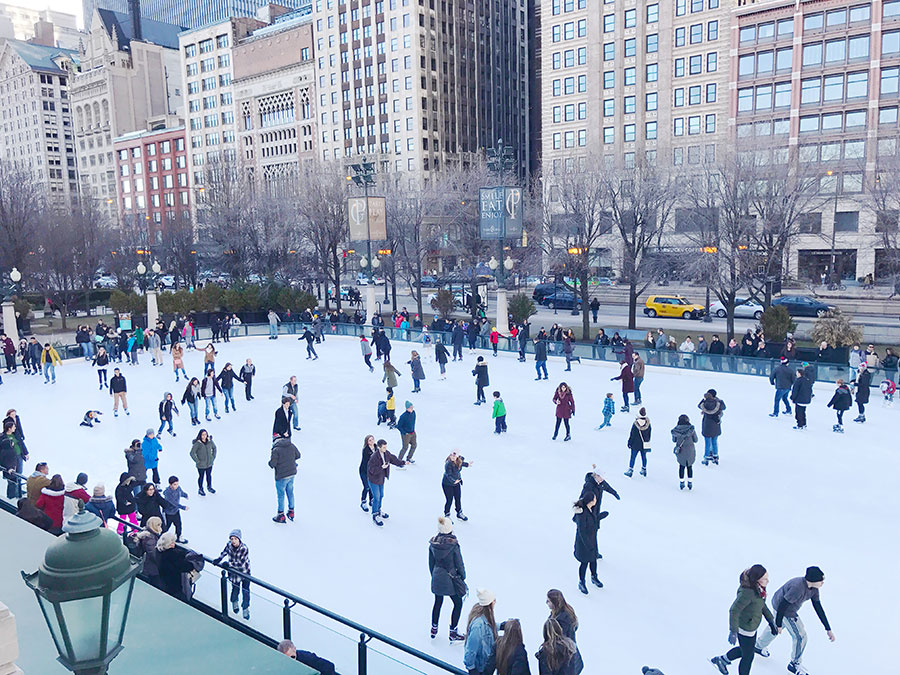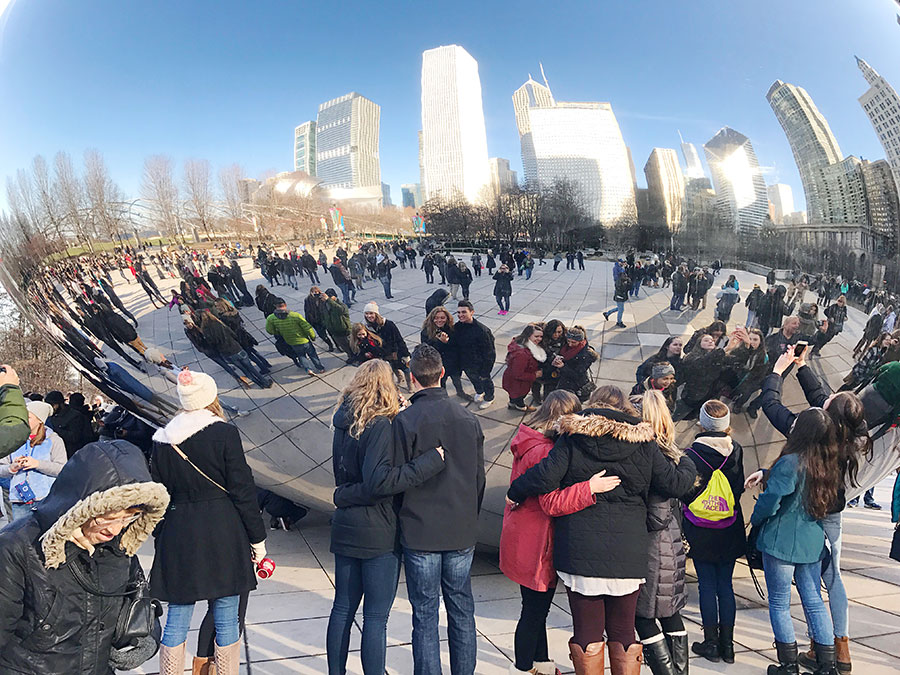 Spot me! Hint: pink shoes!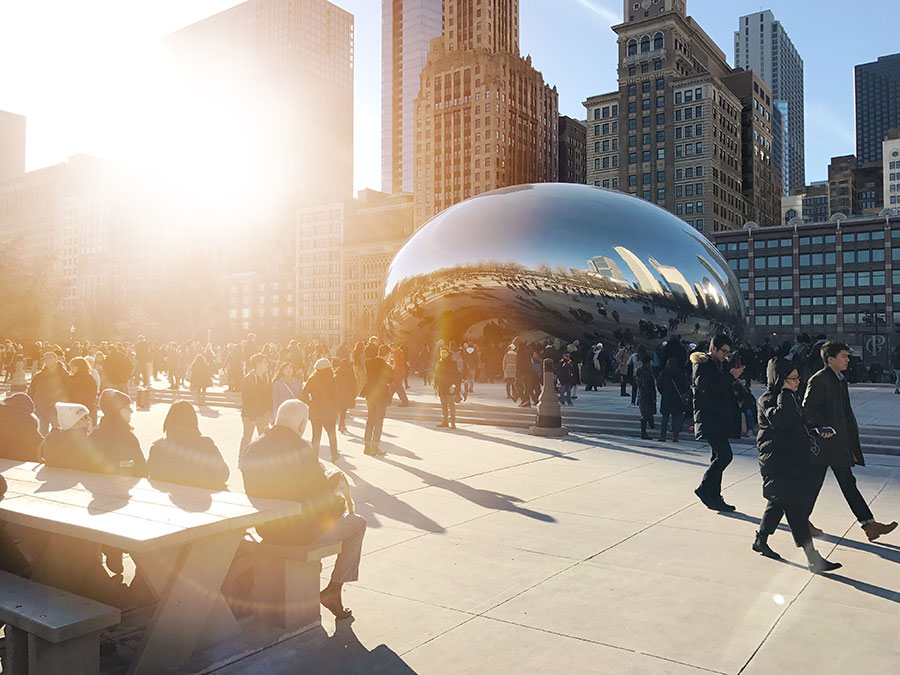 See what I mean about ALL THE PEOPLE?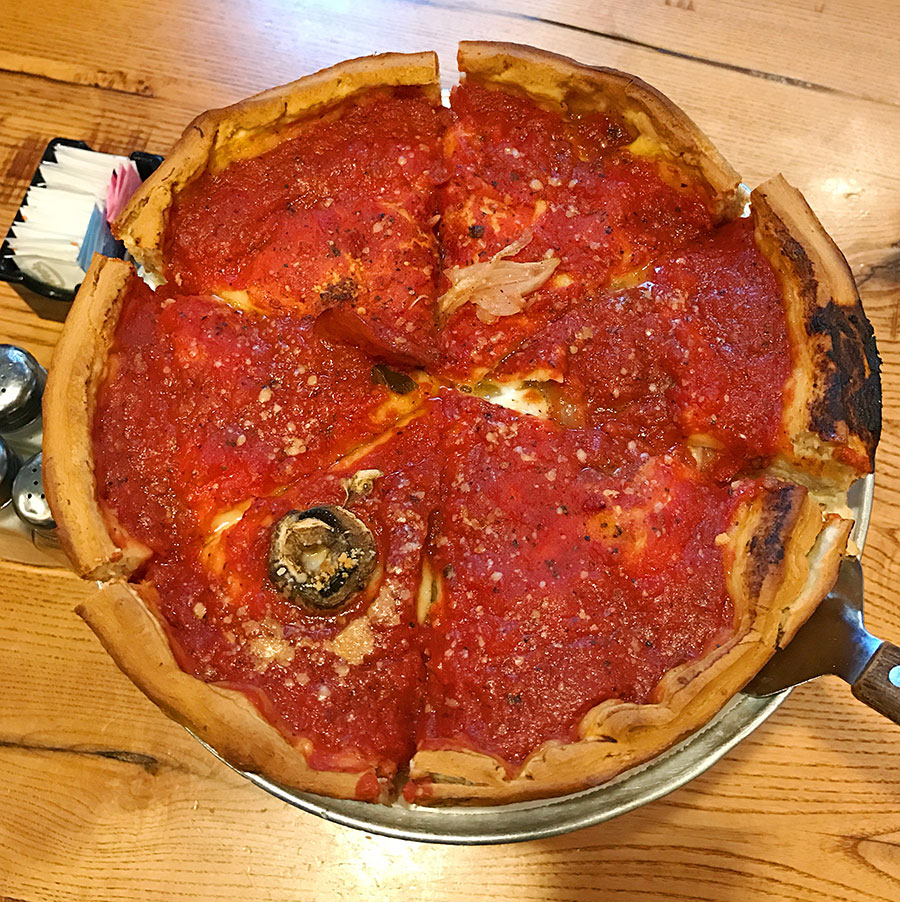 Mid-afternoon carbohydrates. I know that Chicago deep dish is a polarizing food, but I love it. I wouldn't want to eat it everyday, but I love it. It's like pizza…casserole.

Stopped to say hey to Baby Jesus.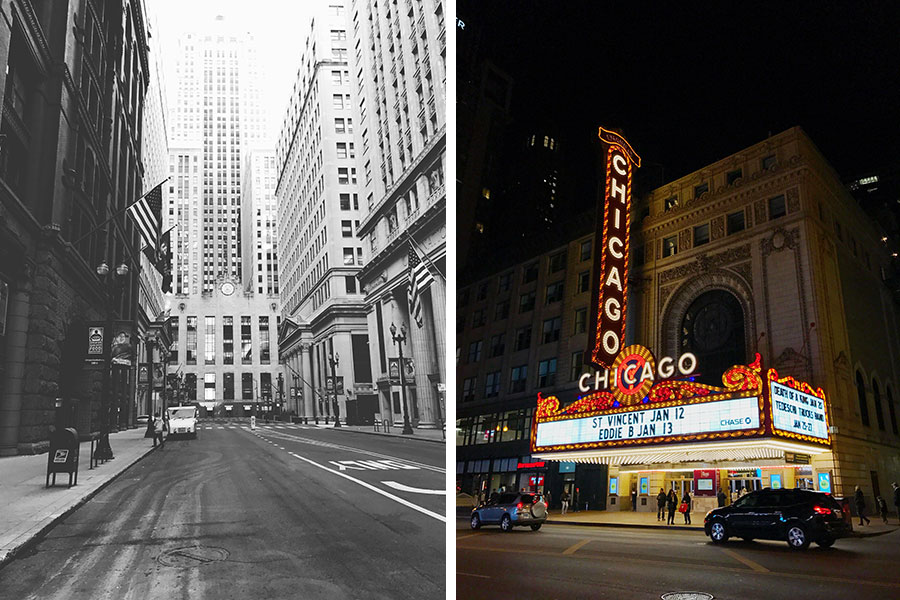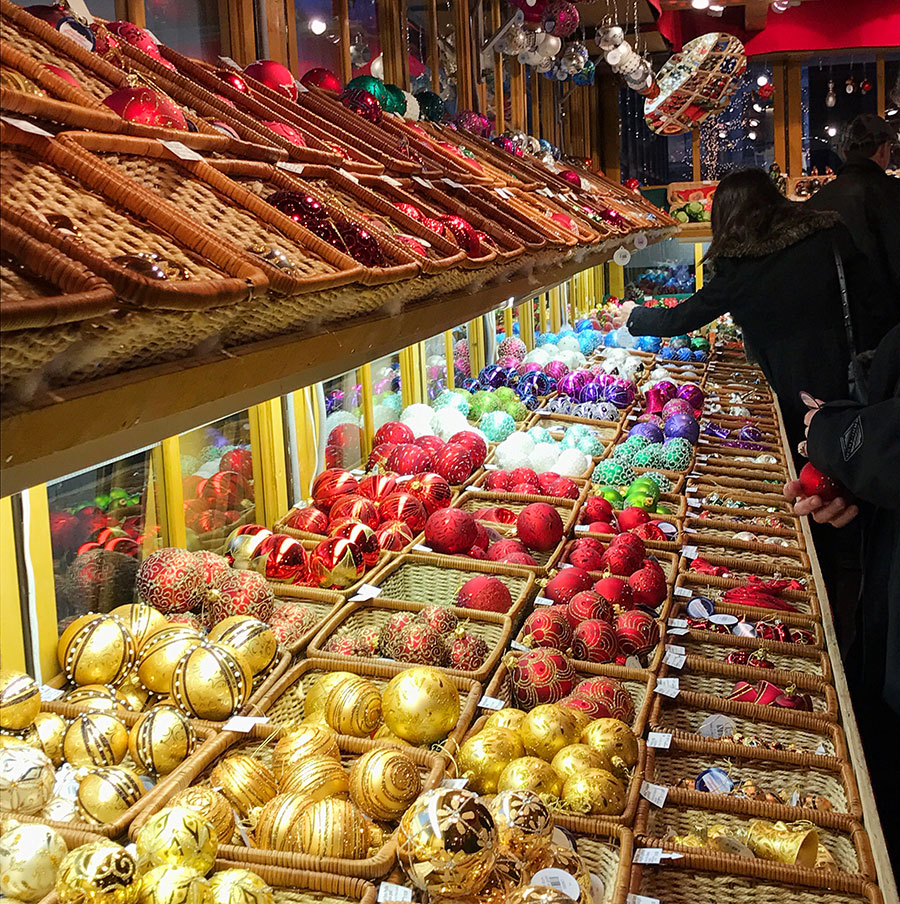 Christkindlemarket ornament shop. I'd love to say that we had fun here, but it was mostly a miserable experience due to the crowds. Next year we're going to go earlier in the season and on a random Tuesday!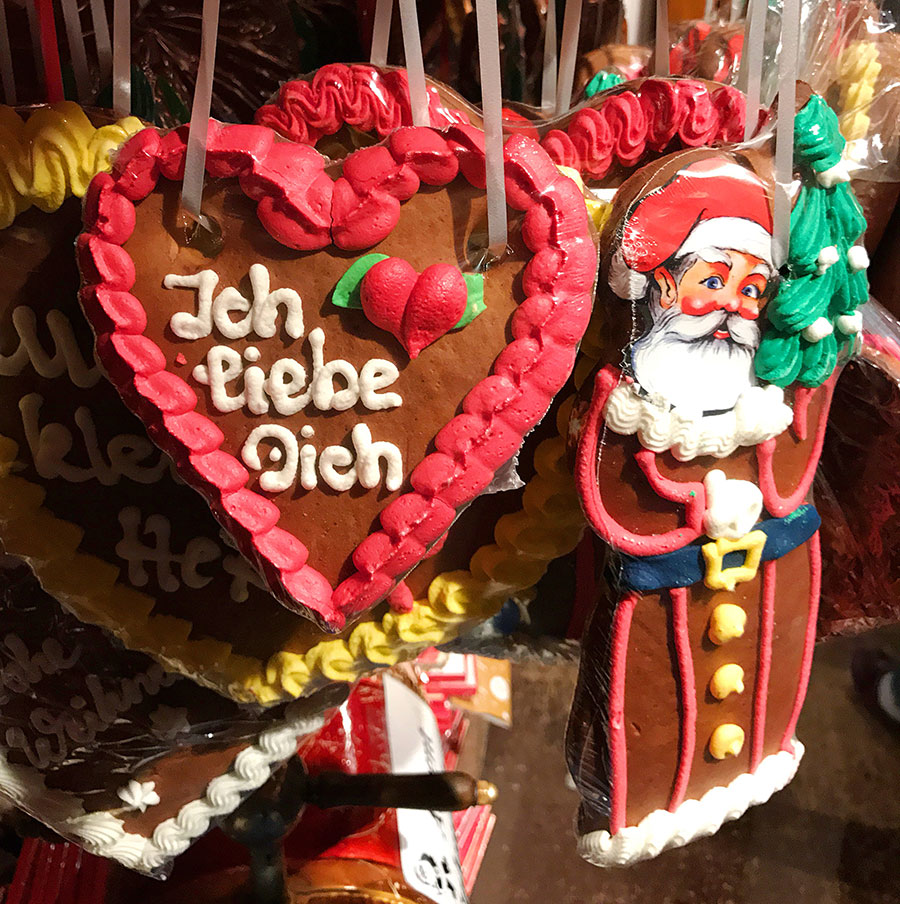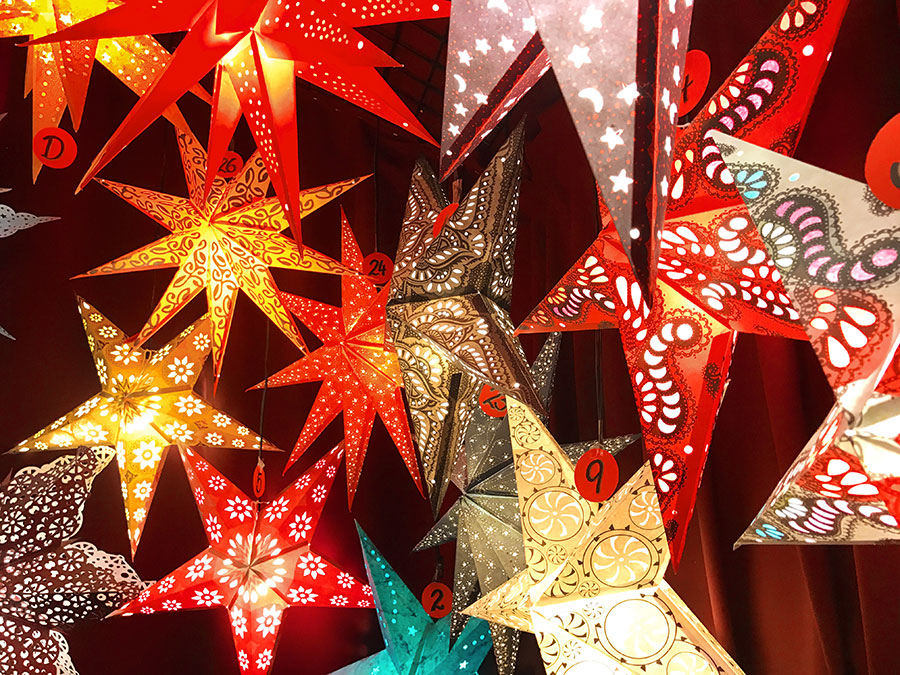 Aren't these great? I wish I could hang them all over my house.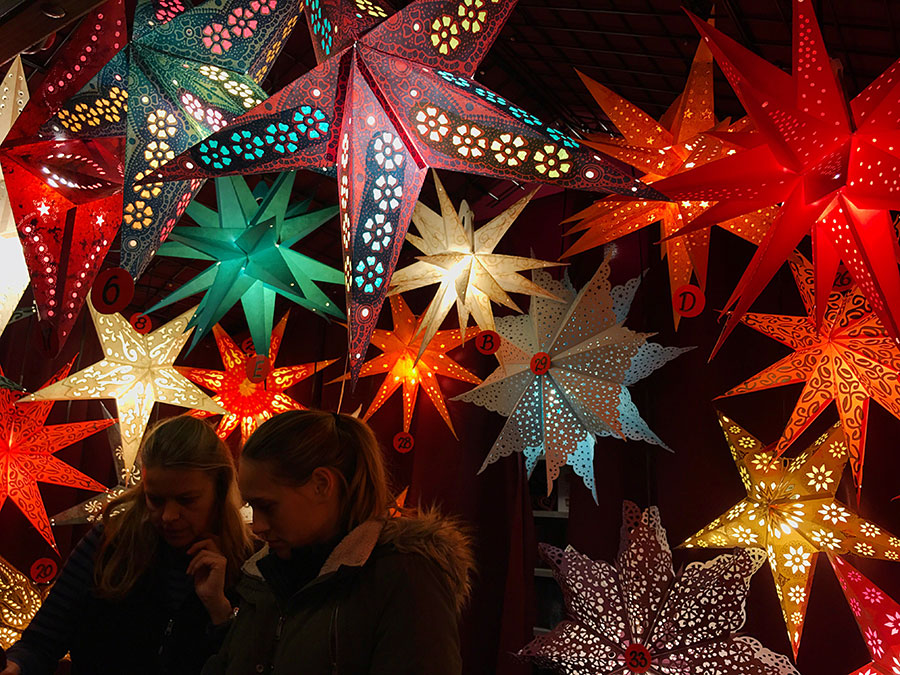 More stars!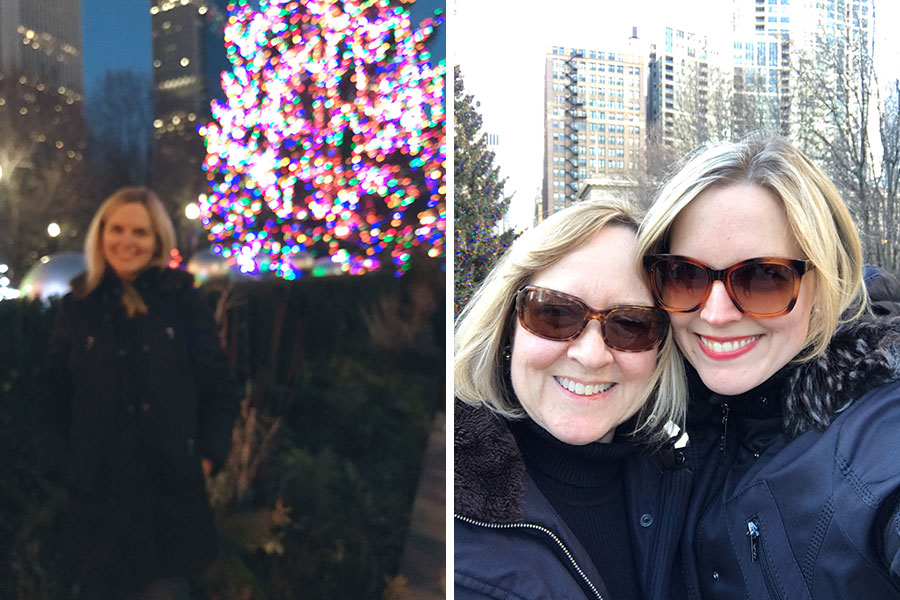 Mom has many talents, but taking pictures isn't one of them! Love her.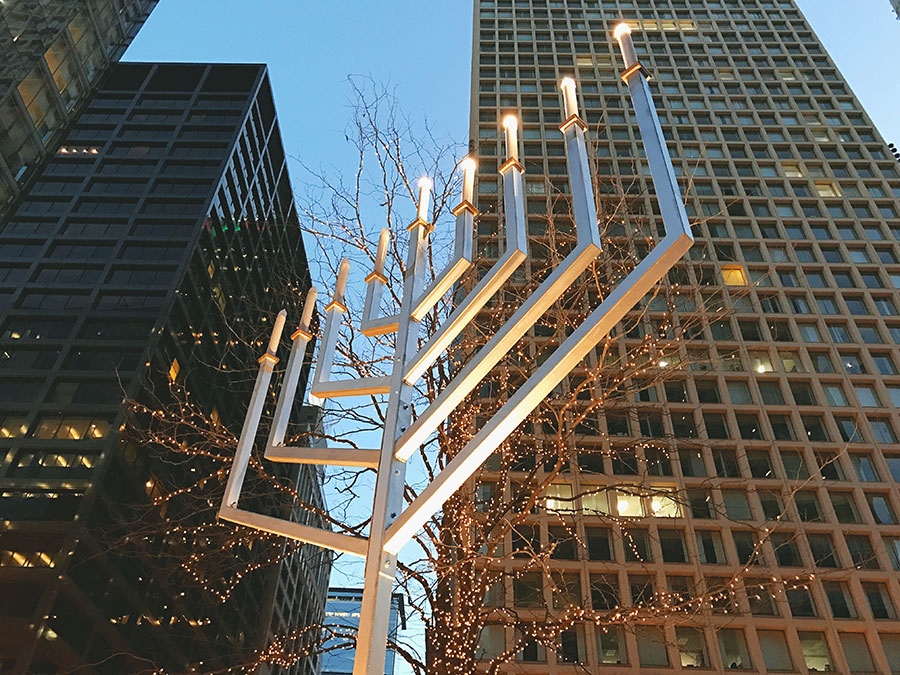 Happy Hanukkah!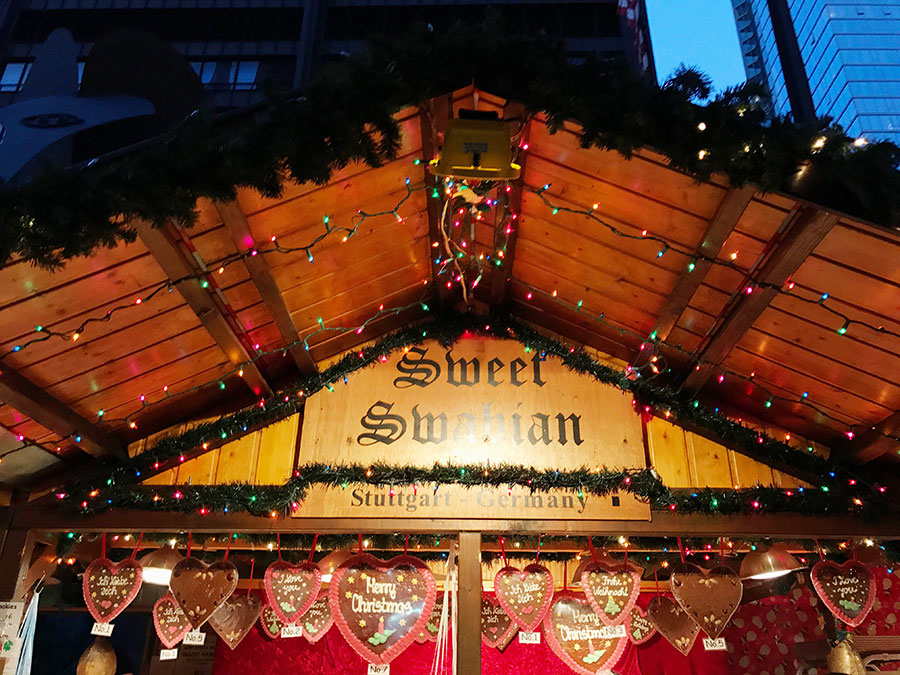 I really have to visit Germany one of these days.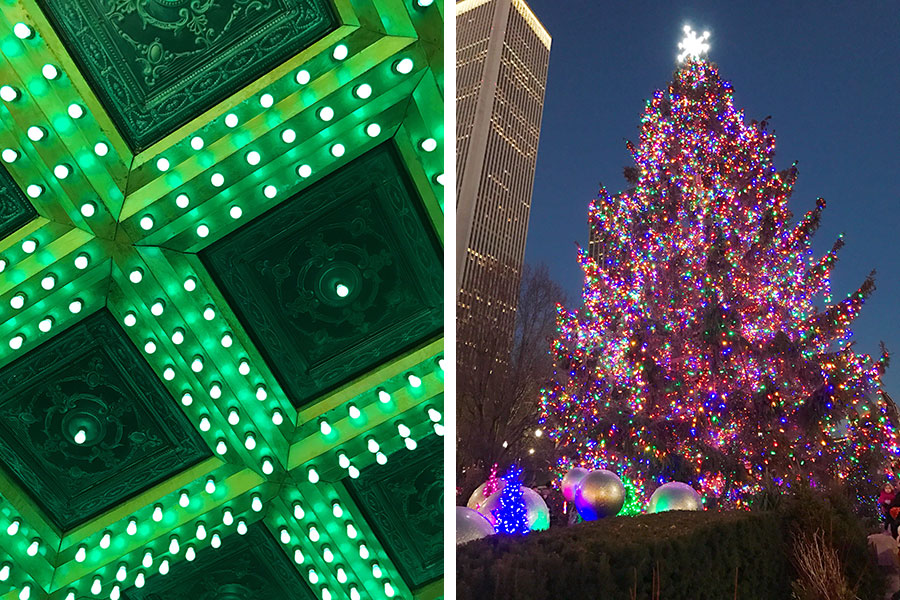 Merry merry.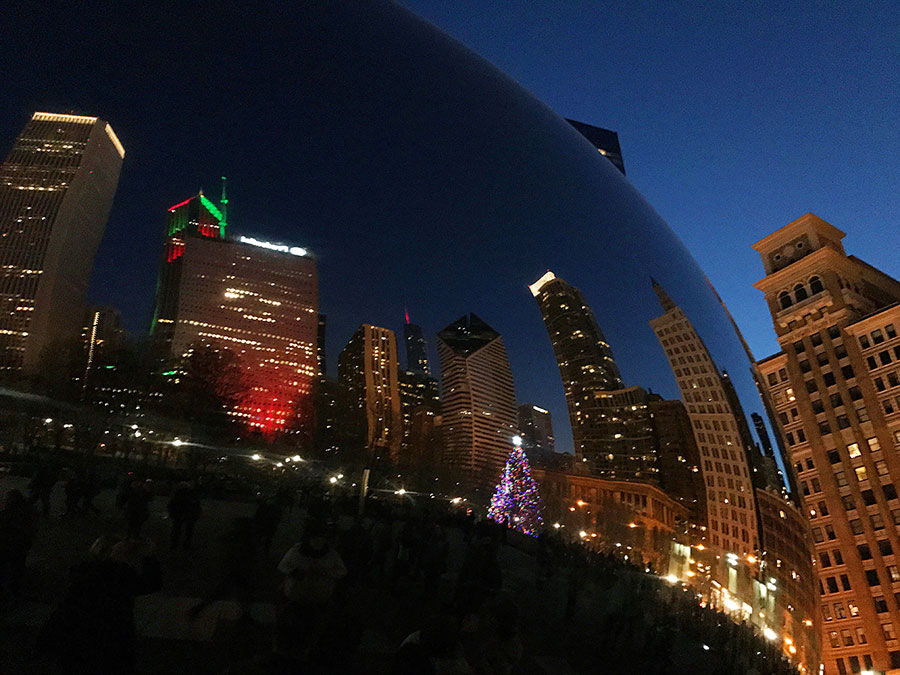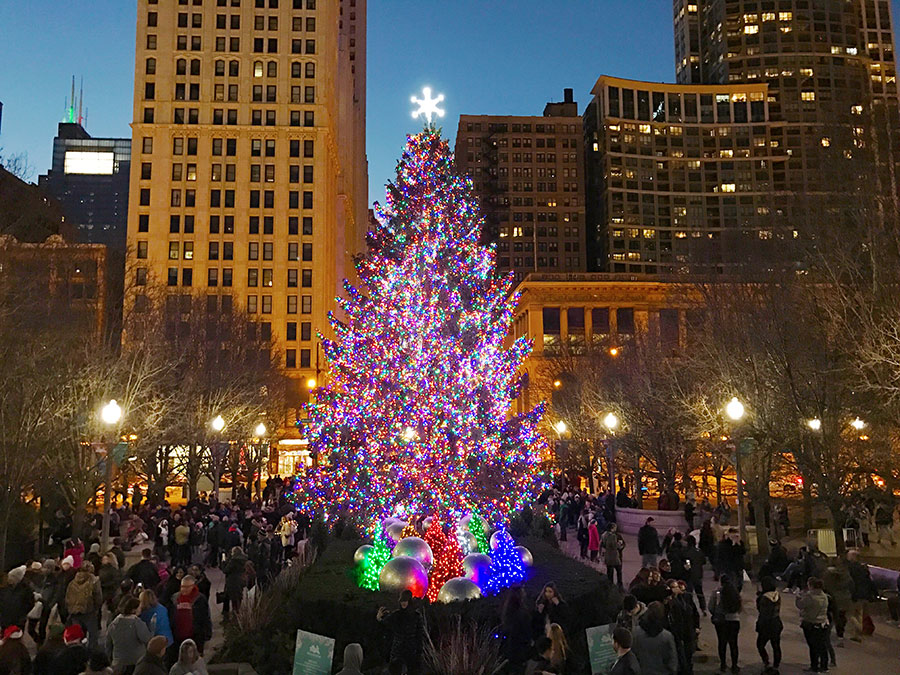 Impressive amount of lights. I love Christmastime.