January 2019
Where We Stayed: Kimpton Rowan Palm Springs
We were anxious about this element of our trip.  The federal government shutdown meant that the National Parks were either closed or just entirely unsupervised.  Luckily, Joshua Tree was "open" to visitors, but had no park rangers or staff present.  As it turns out, it was a fabulous way to see the park.  No one was there!  It was eerily quiet: no traffic, no crowds, no parking issues.  We were disappointed to miss out on seeing the Visitor's Center, but all in all, we had a very positive experience.
We also didn't see any litter, vandalism, or damaged trees or plant life.  This is not to say that the damage wasn't there (after all, we didn't visit the campground areas, etc), but sometimes you have to take what the media throws out into the world with a grain of salt.  It wasn't anarchy; everyone we saw was peaceful, respectful, and the park was as beautiful as ever.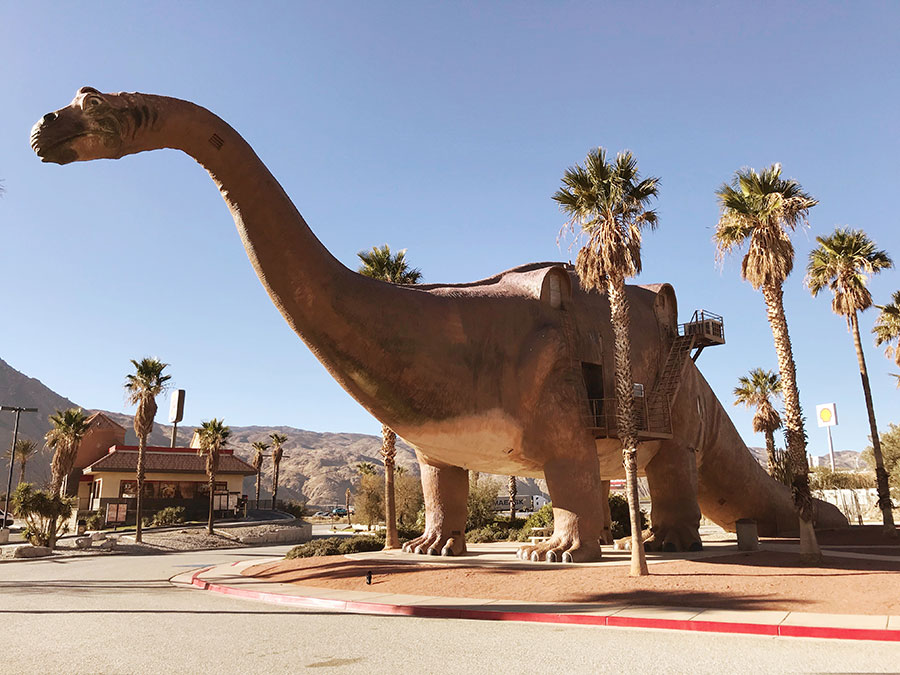 On our way, we stopped to see the Cabazon dinosaurs!  Of course.  :)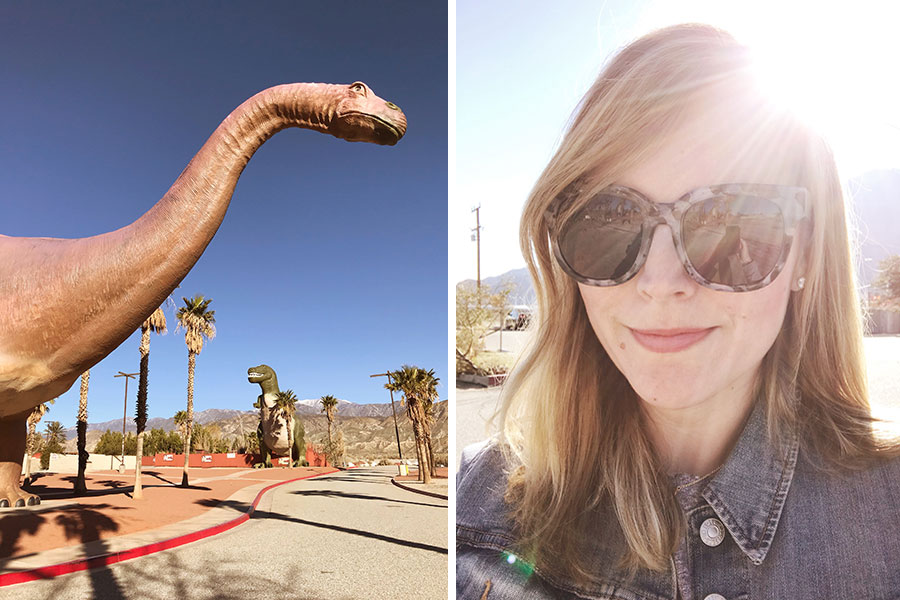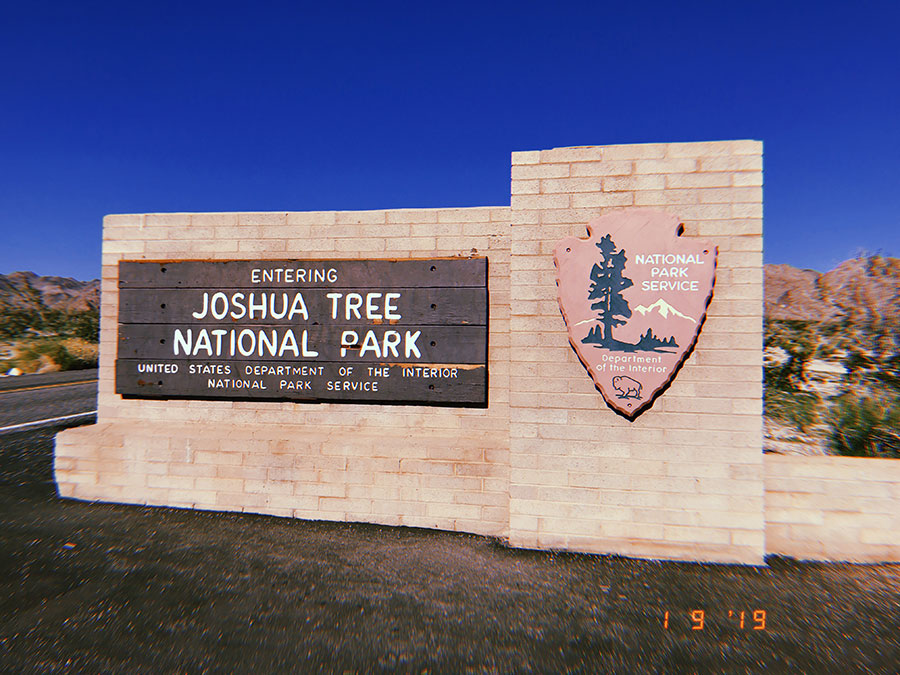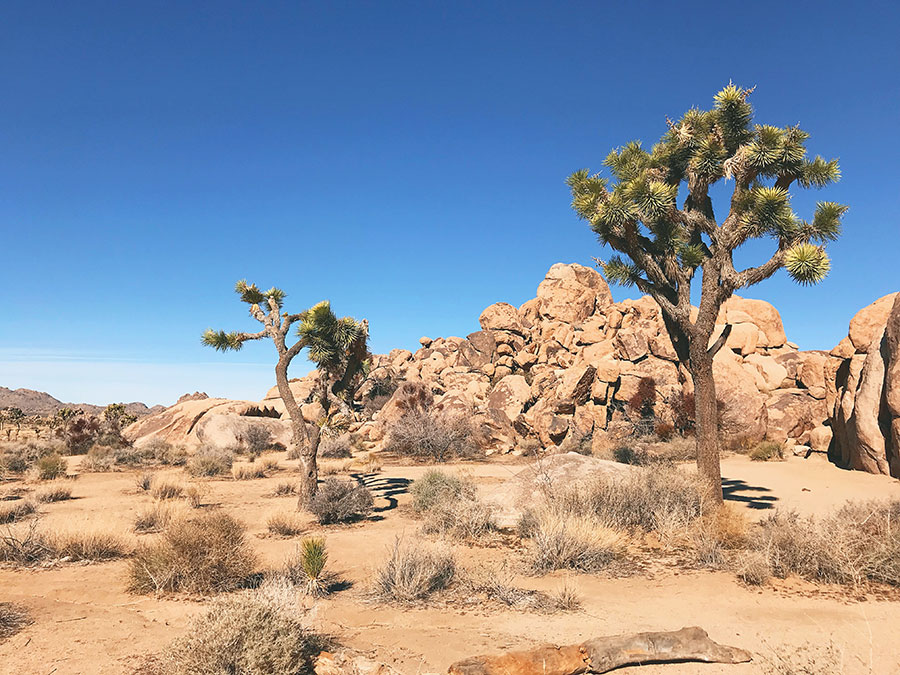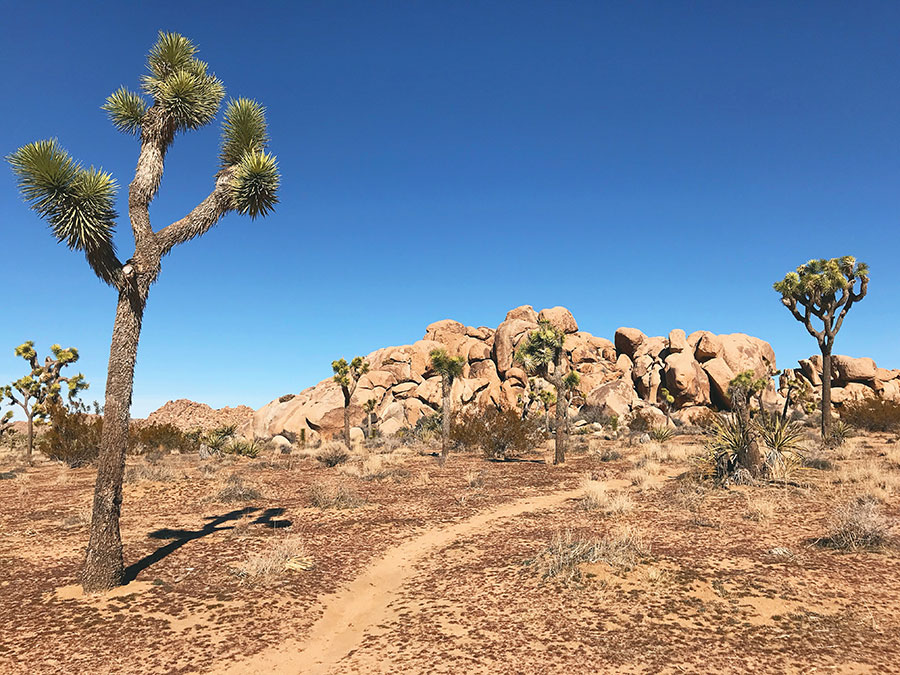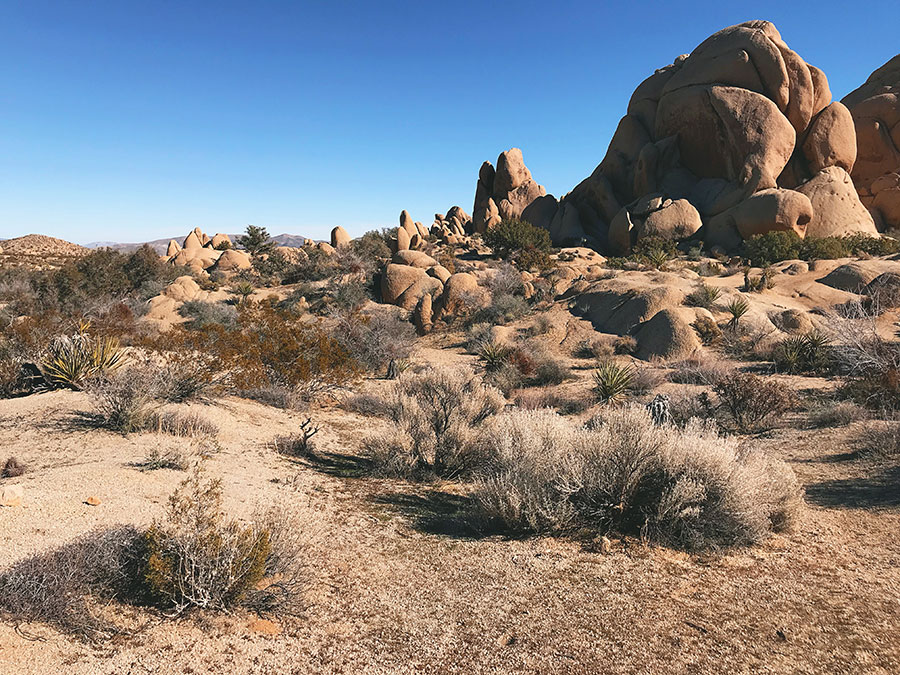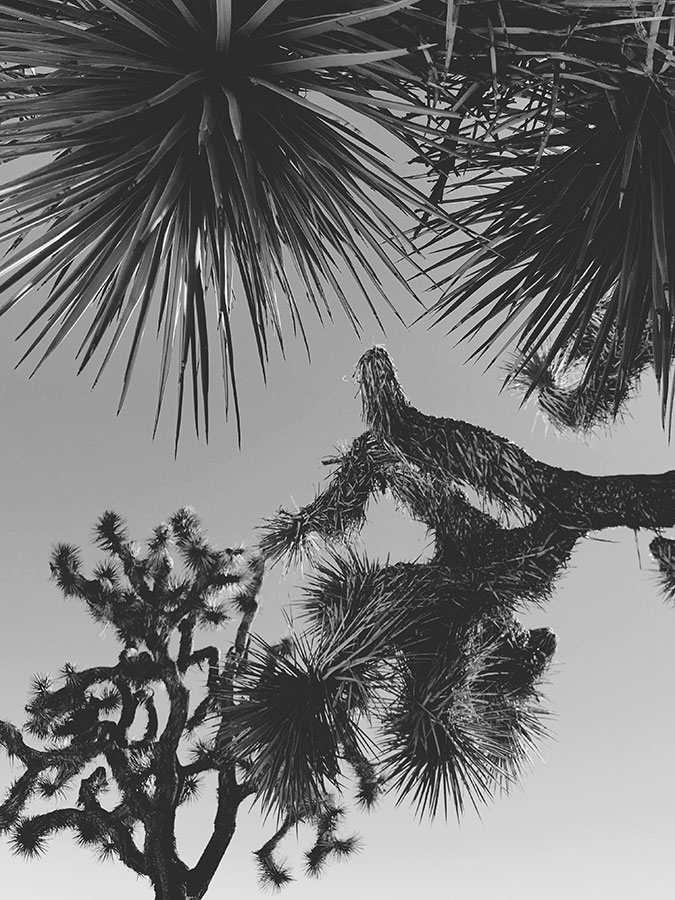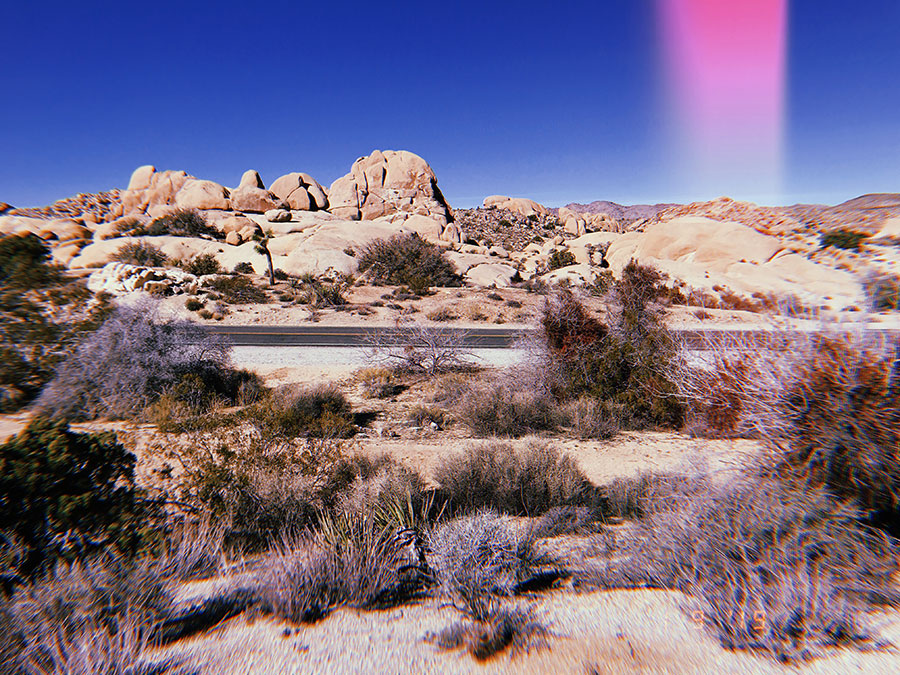 A highlight for me was the cholla cactus garden.  They are actually dangerous to humans (their little "barbs" will pierce your skin and be very painful to remove), but aren't they pretty? In a the-desert-will-eat-you-up-and-spit-you-out kinda way?