January 2019
Where We Stayed:Â  Kimpton Rowan Palm Springs
I think Palm Springs is my new favorite vacation spot.  I immediately fell in love with it and I fell hard.  It's small.  It's gorgeous.  It's full of mid-century modern everything.  There are dogs everywhere.  It's basically everything I love.
We stayed at the Kimpton Rowan, which we LOVED.  It's a beautiful hotel and our room was so aesthetically pleasing — whites, grays, blues.  So calming.  The location was also ideal — right on the "main drag" for shopping, within steps of a Starbucks (we joke that it's not a vacation without 35 iced tea lemonades from Starbucks), etc.
Given our travel schedule (we did a lot of driving on this trip — jumping from Anaheim to Joshua Tree to Palm Springs, etc), we really only had one full day in Palm Springs.  I've already vowed to make a week-long return in a future winter.
I wanted to drive around and see all the "famous" mid-century modern houses — you know, the ones with the colorful doors that look like they belong in a magazine?  So that we did.  I probably drove my mom nuts driving around and around and around the same neighborhood, stopping every 30 seconds to take photos.  I chuckled because a few houses had signs that said "no photography allowed."  Nice try.  I'm on a public street, I can take pictures.  If you didn't want attention, you shouldn't have purchased this type of house, ya know? (and I'm always a fan of the "ask forgiveness not permission" mantra)
We visited the Saguaro hotel (aka the rainbow hotel).  I've seen so many photos of it and given that it literally looks like a rainbow, I had to see it in person.  I'm glad we decided not to stay there because the hotel is, well, pretty sad.  It wasn't very clean, smelled like cigarettes, and had a real party vibe to it (which hey, if that's what you want, cool! But it wouldn't have worked for us).  But OMG, I still love that it's basically a rainbow.
After our short visit to the Saguaro, we went to breakfast at Elmer's because, well, duh.  Much to our surprise and delight, it was one of the best meals of our trip.  Even my mom, who is not a fan of breakfast foods (Ron Swanson would be aghast), really enjoyed it.  I had a gigantic German pancake and some really fabulous bacon.  I was a happy camper.  I also bought 4 of coffee mugs because, well, duh.
We then went to the Moorten Botanical Gardens.  Loved it!  I'm a sucker for succulents.
In the afternoon, we drove about 30 minutes to Cabazon to visit the outlet mall, which was a bust.  We made our way back to Palm Springs and did some more shopping, took a walk, had some Mexican food for dinner, and packed our suitcases up to leave the next day.
I absolutely, 100% loved Palm Springs.  I can see why so many people want to vacation and/or retire there.  I can't wait to return.
And thanks again to my momma, my best friend and favorite travel partner.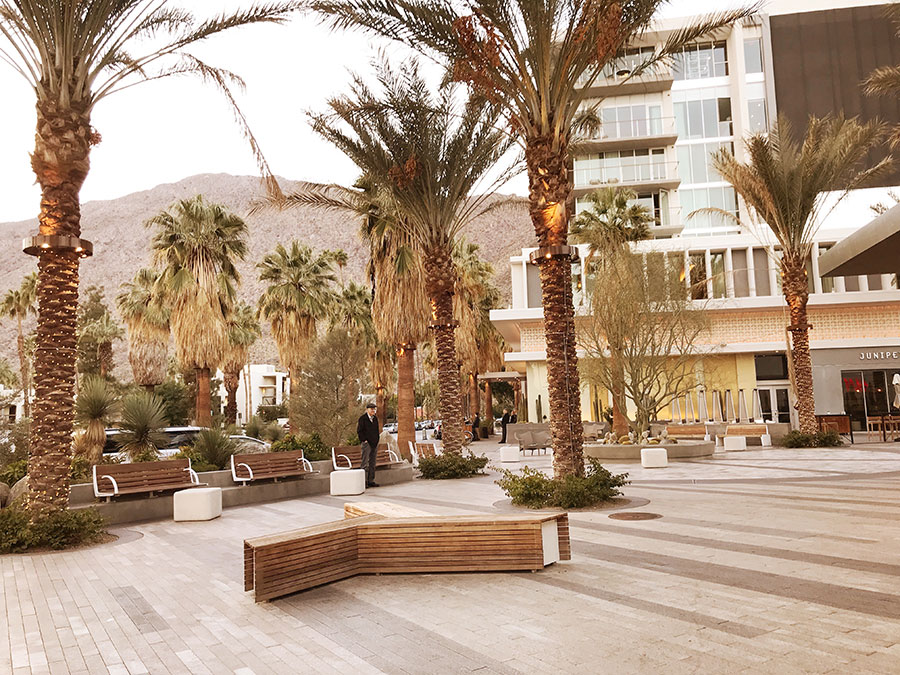 The area outside of our hotel.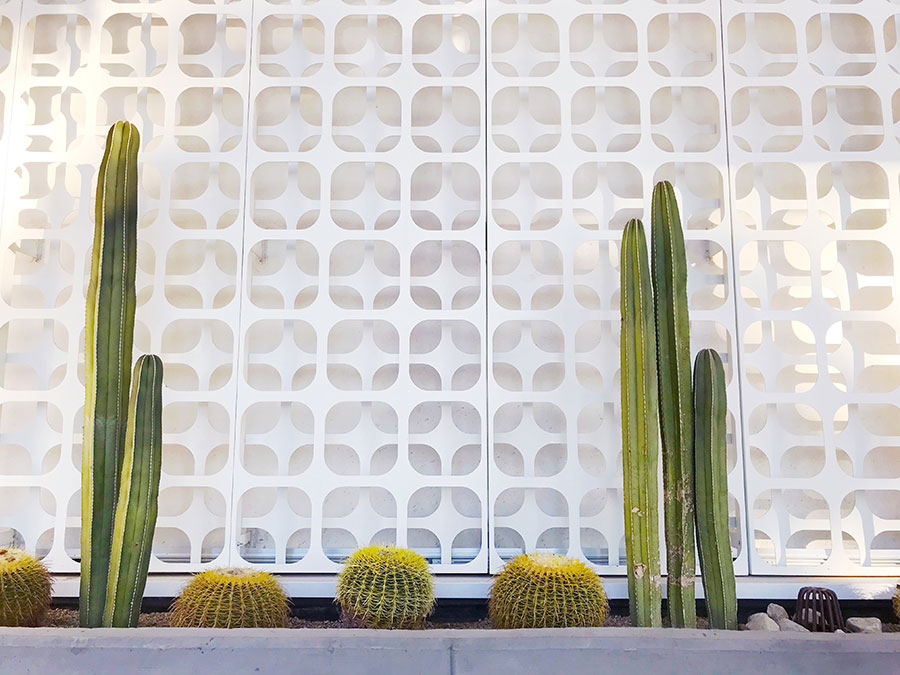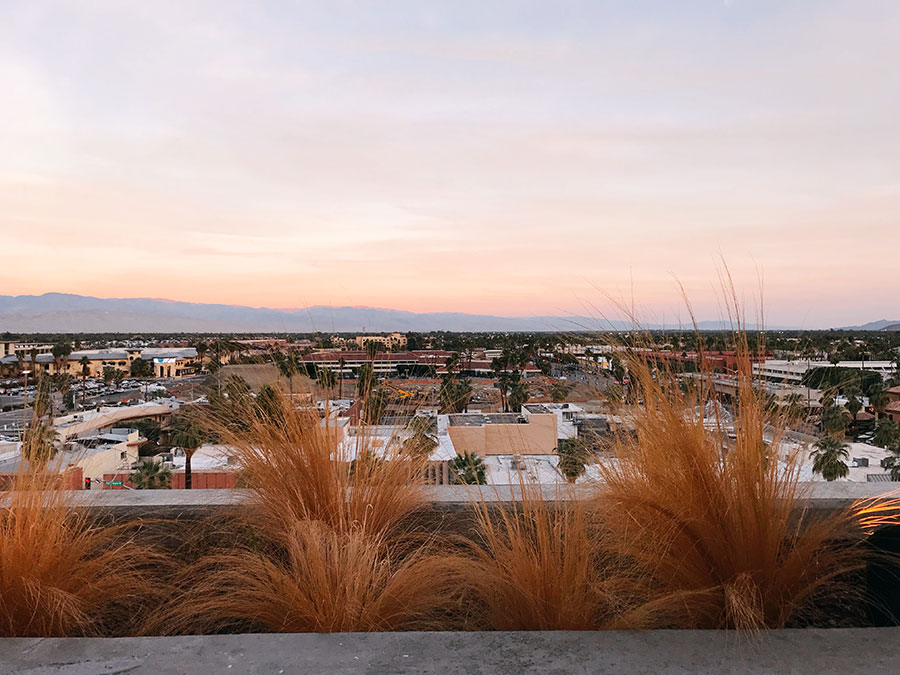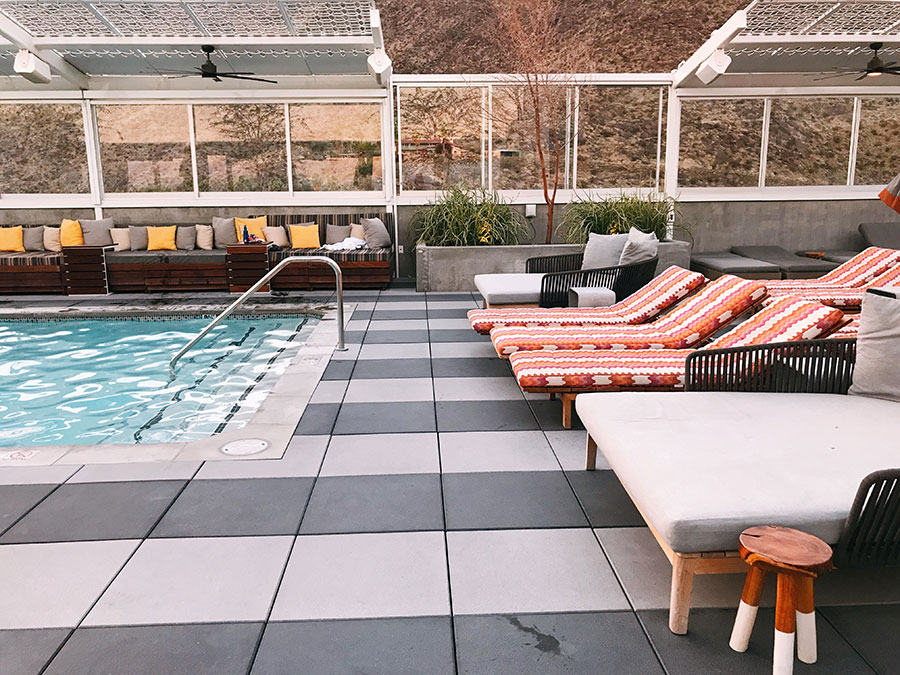 I've heard that the Kimpton Rowan has the only rooftop pool in all of Palm Springs.  I find that hard to believe (as it gets to be, like, 100 degrees there).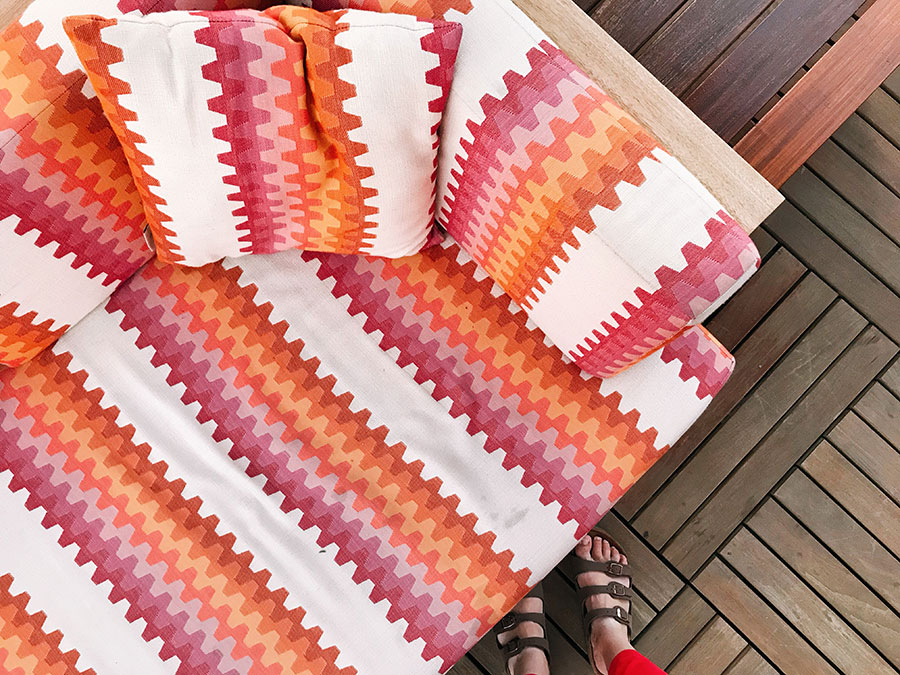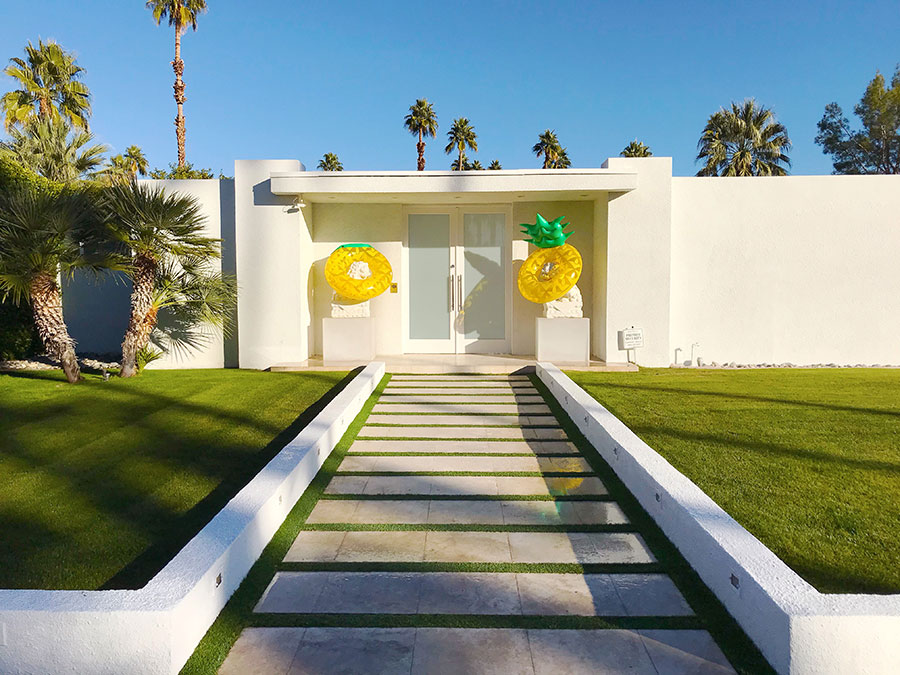 These homeowners have a good sense of humor.  I love people that embrace the attention.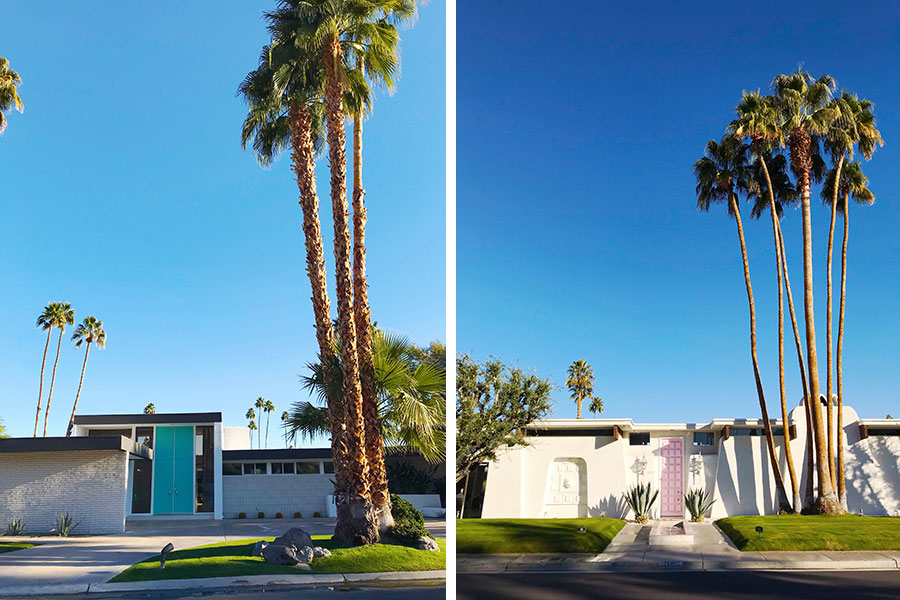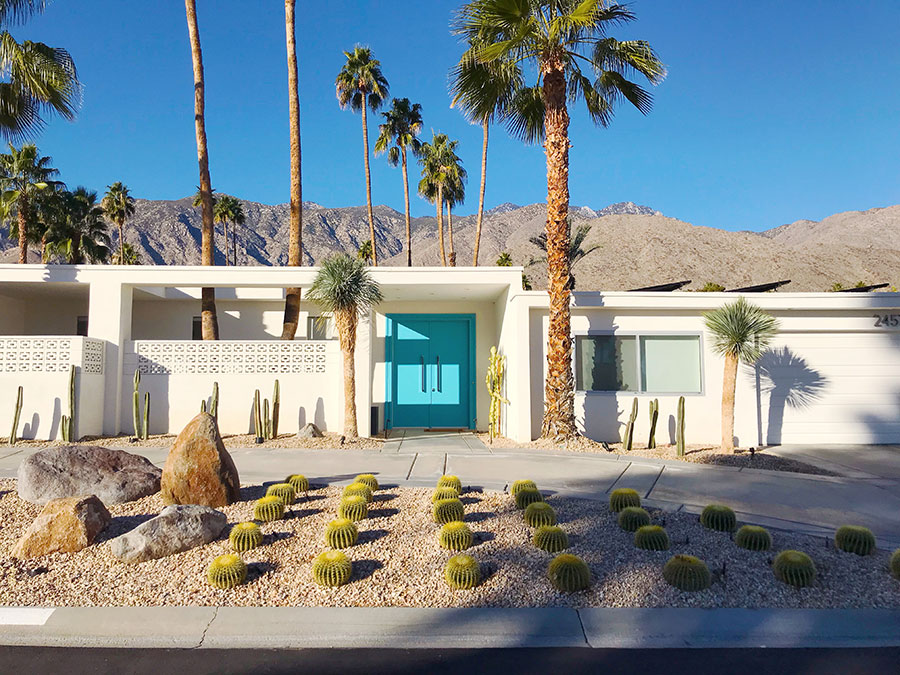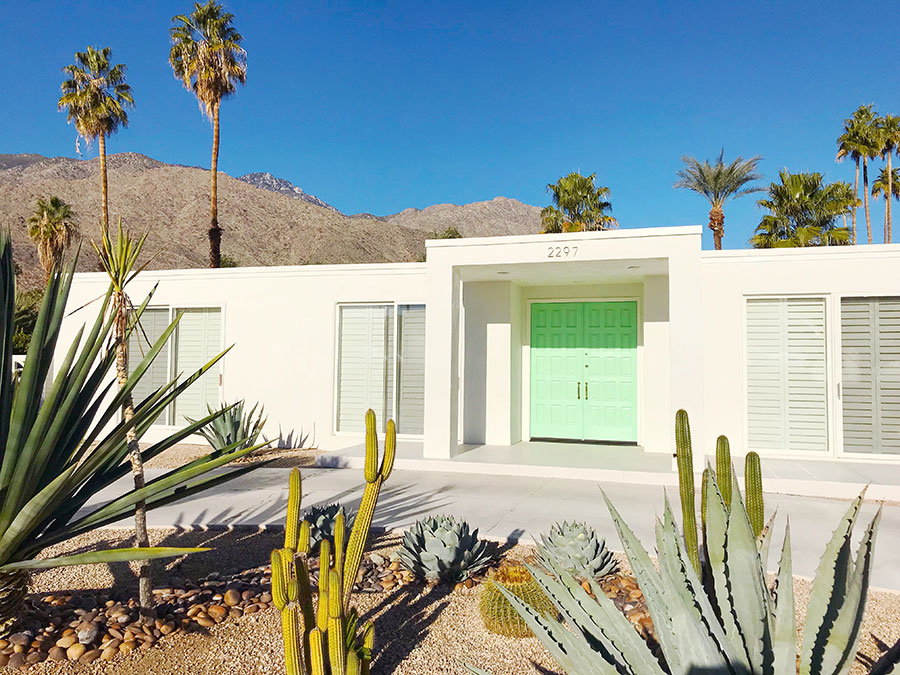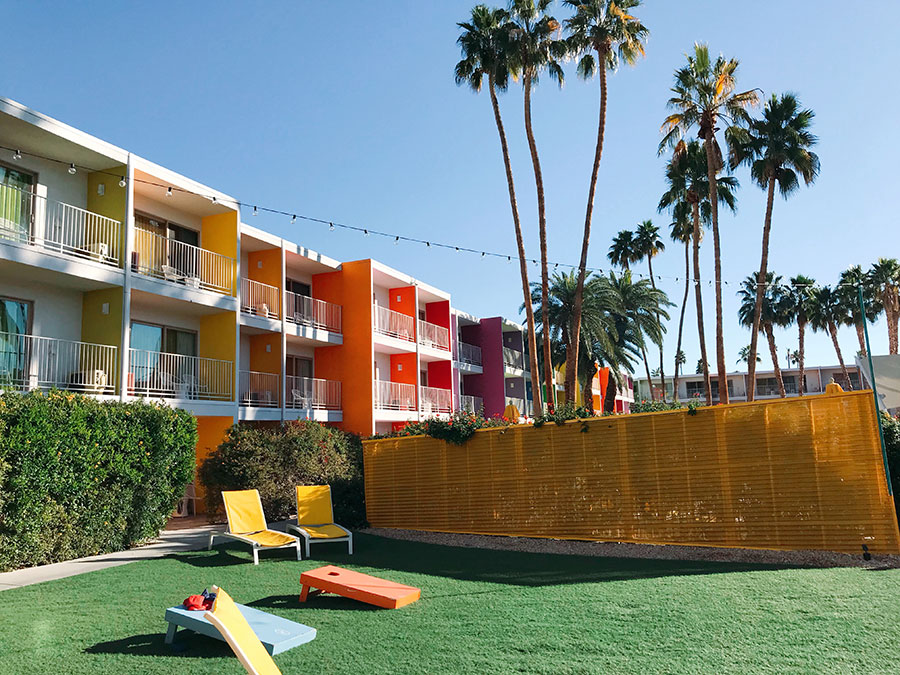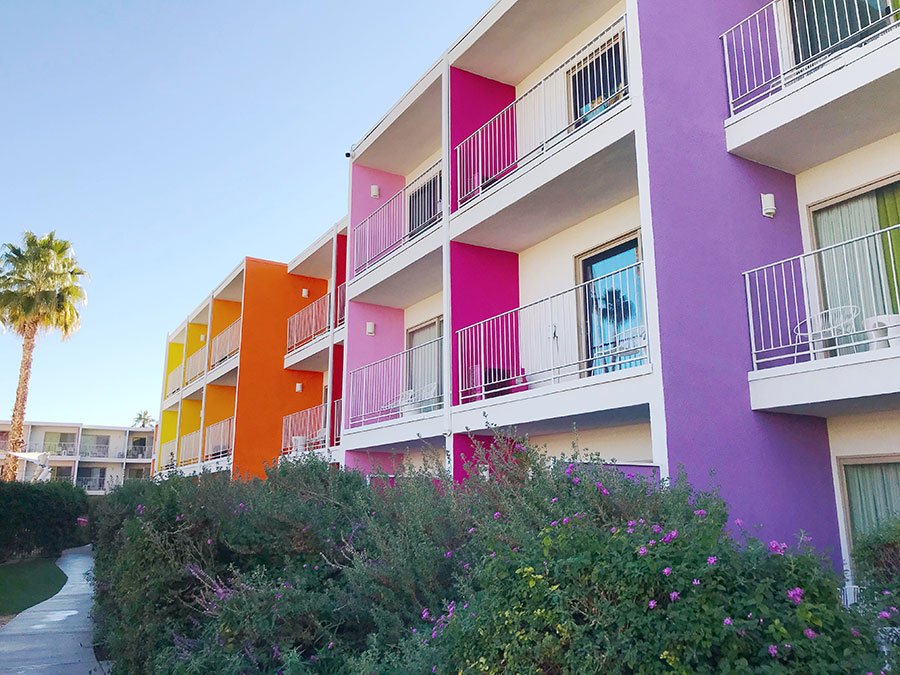 See what I mean?  It's like a rainbow.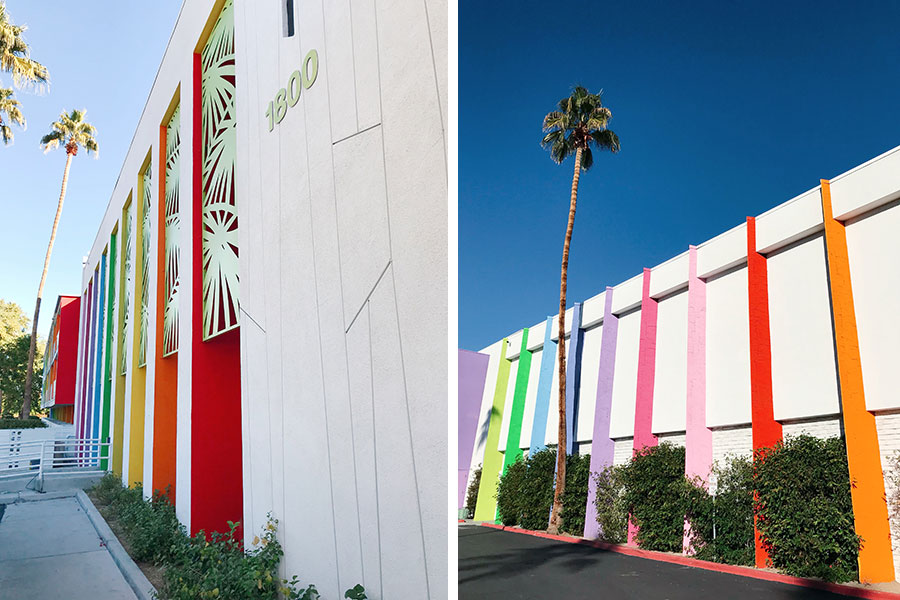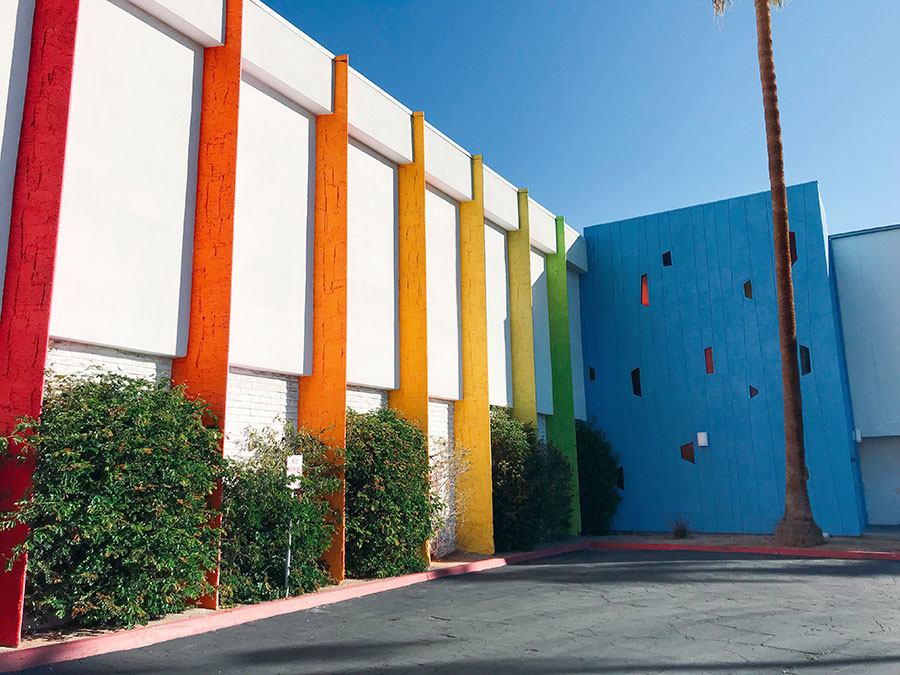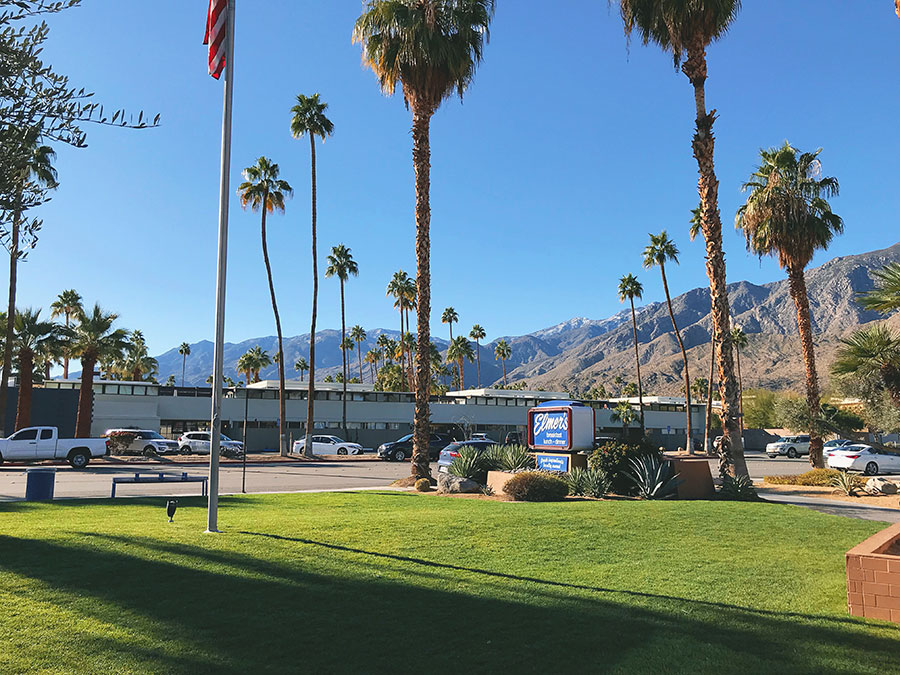 Unintentional coordination of sweater color, eye color, mug color, and restaurant name. :)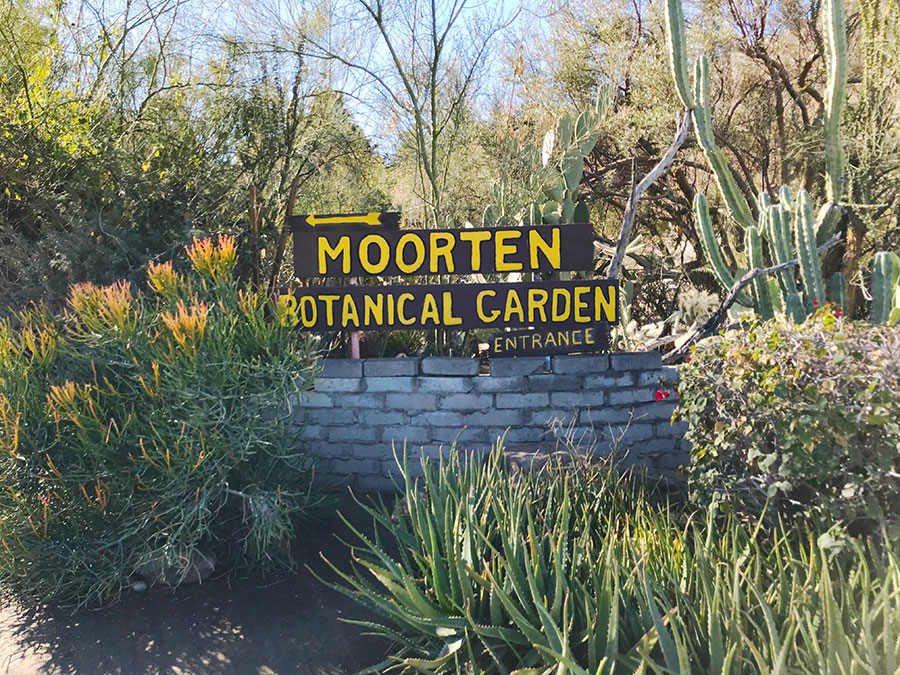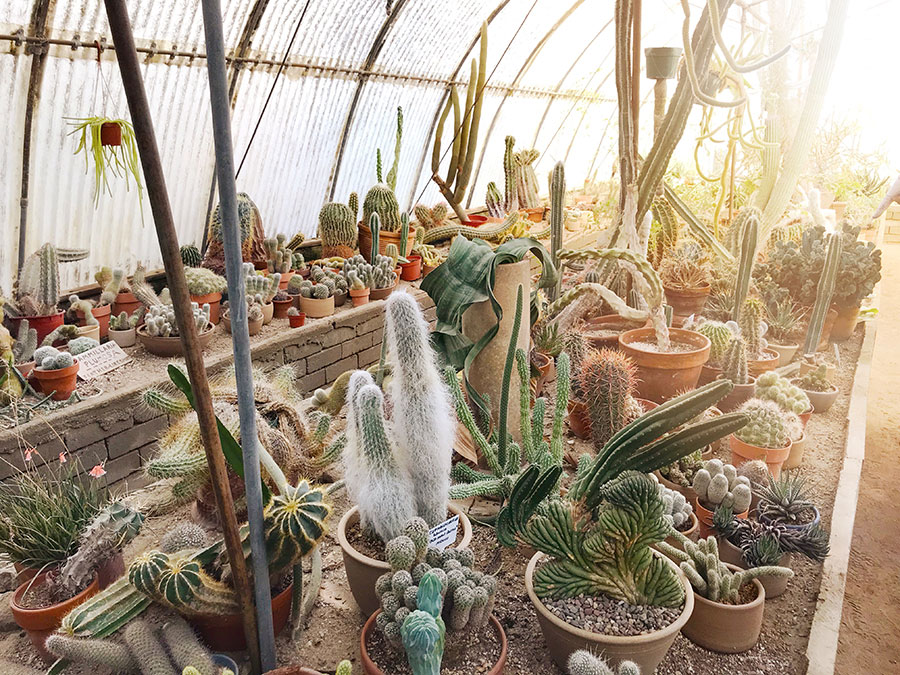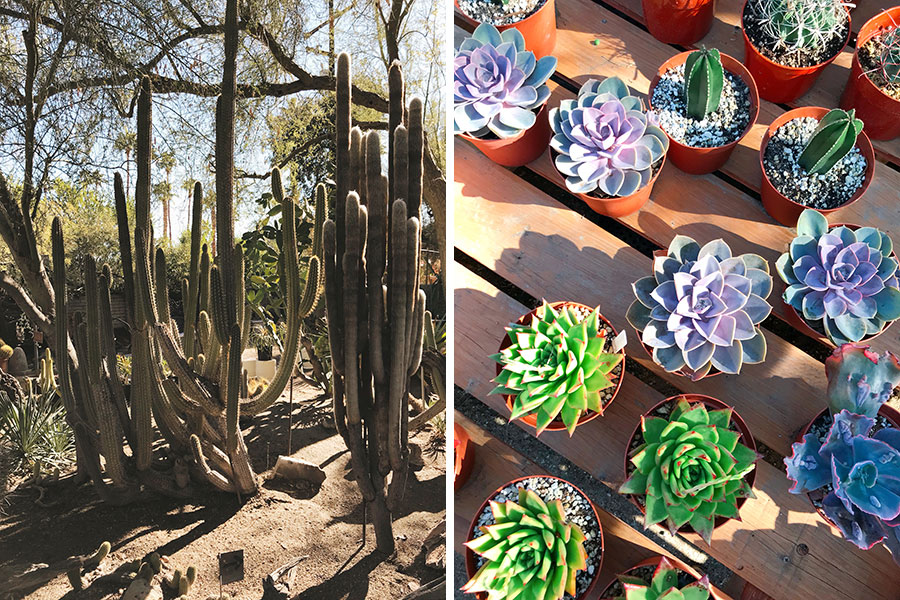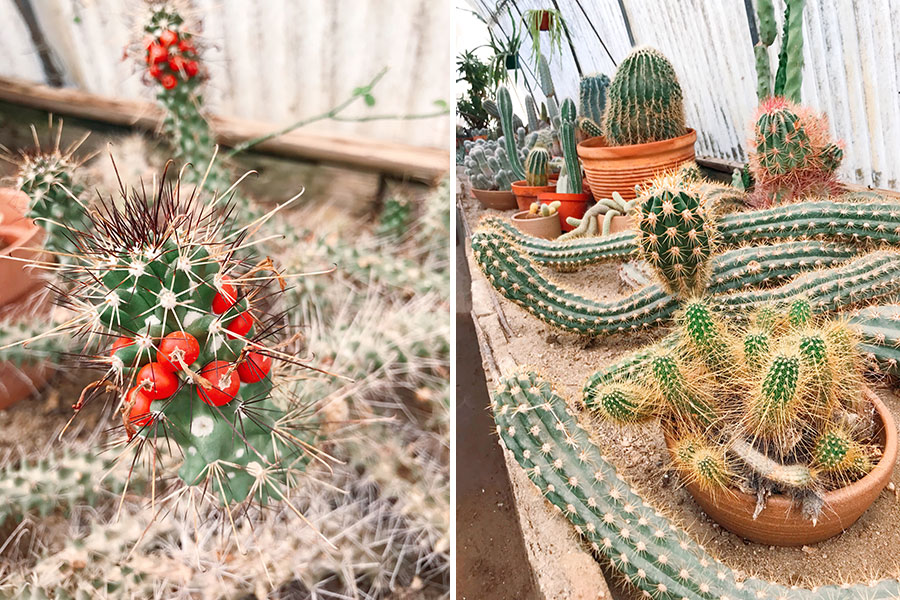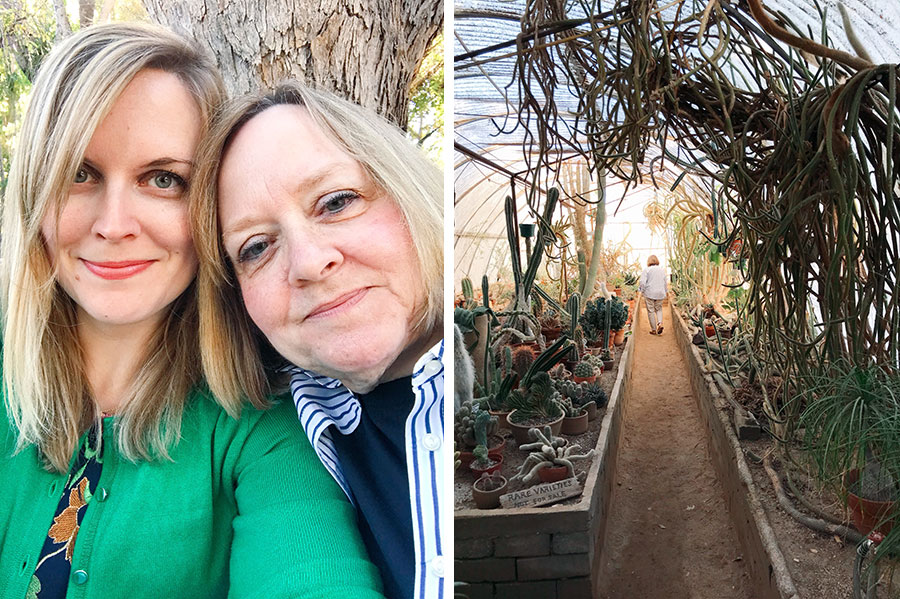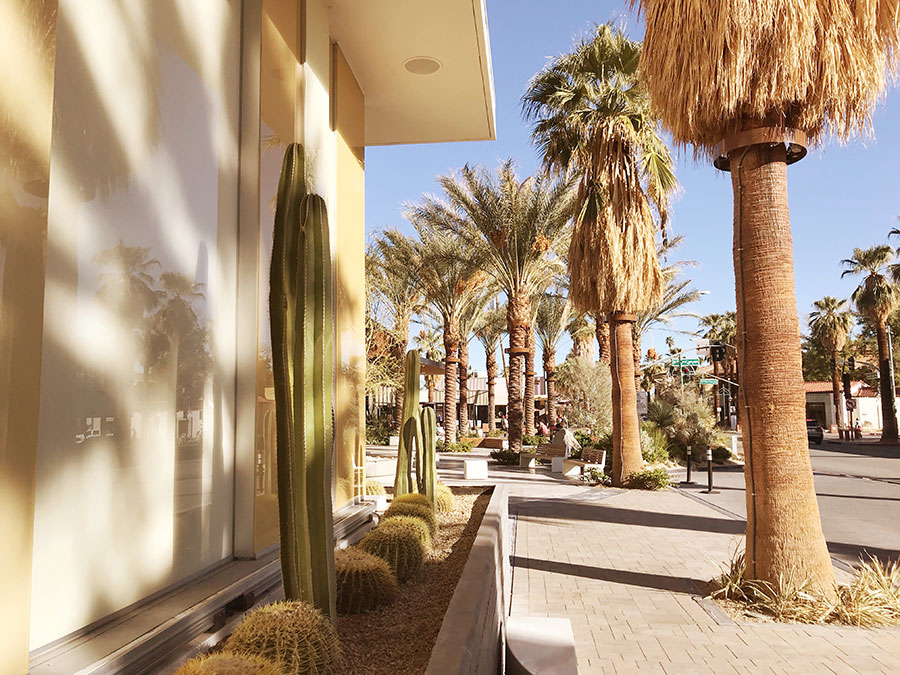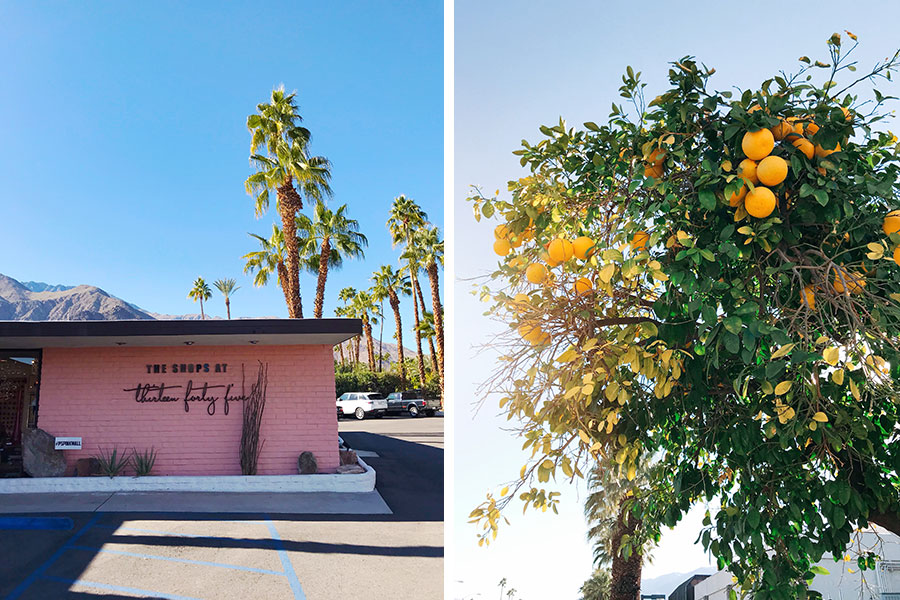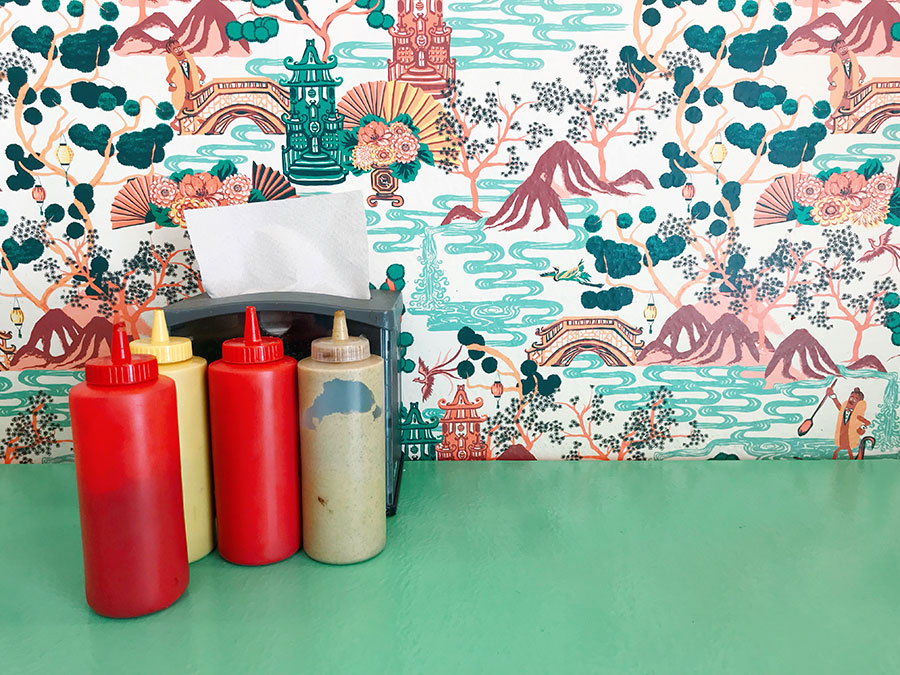 Look at that wallpaper!  Hot. Dogs.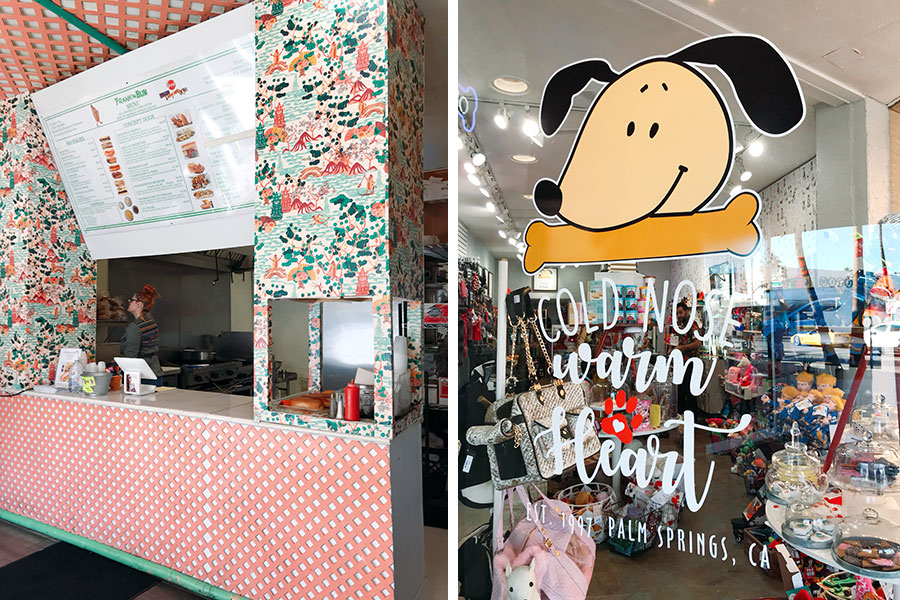 Frankinbun. Cold Nose Warm Heart (where I spent approximately two billion dollars on items for Sadie).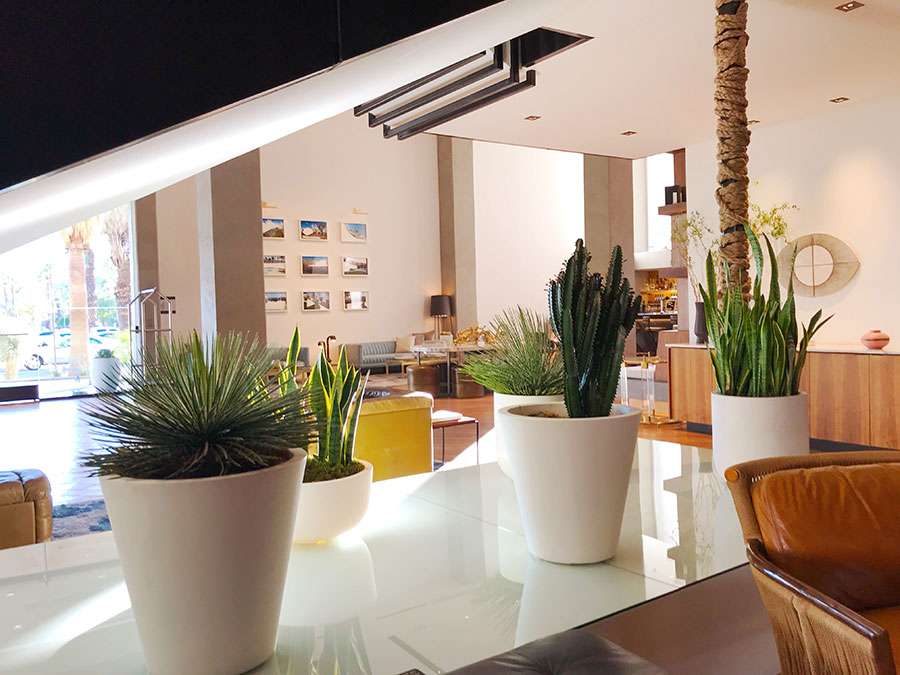 Kimpton Rowan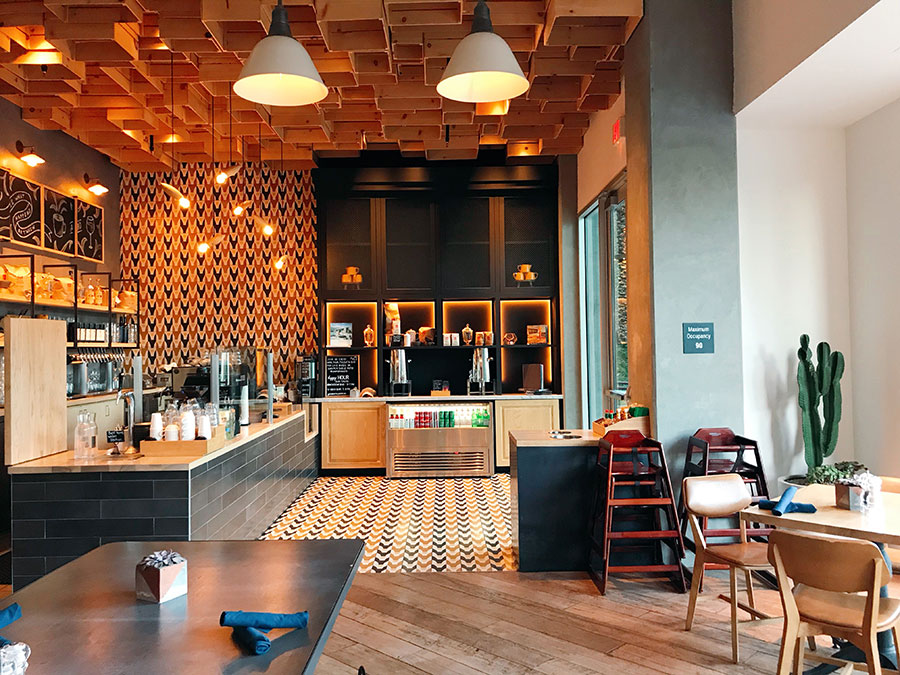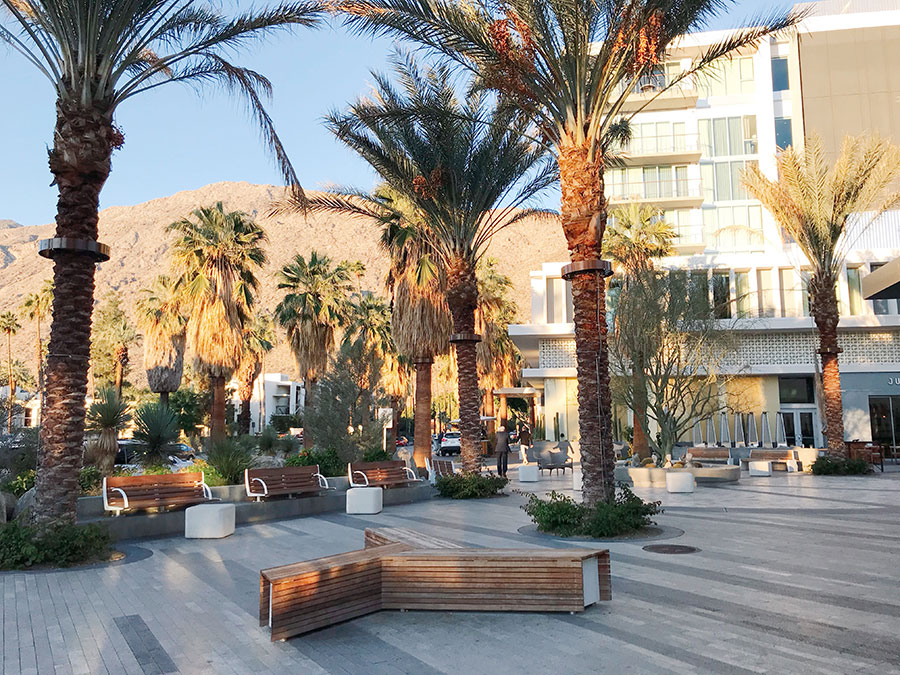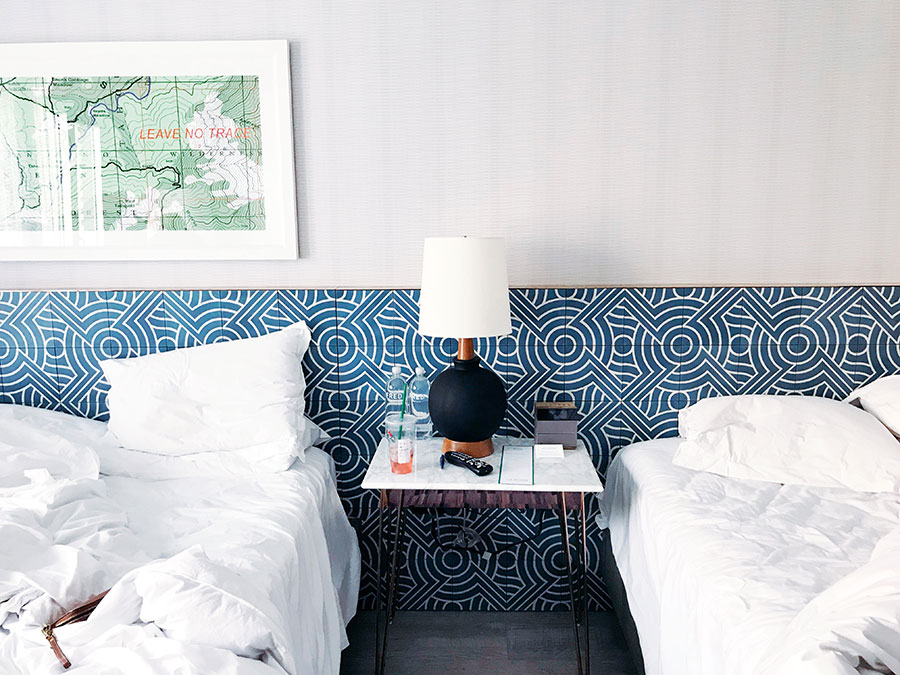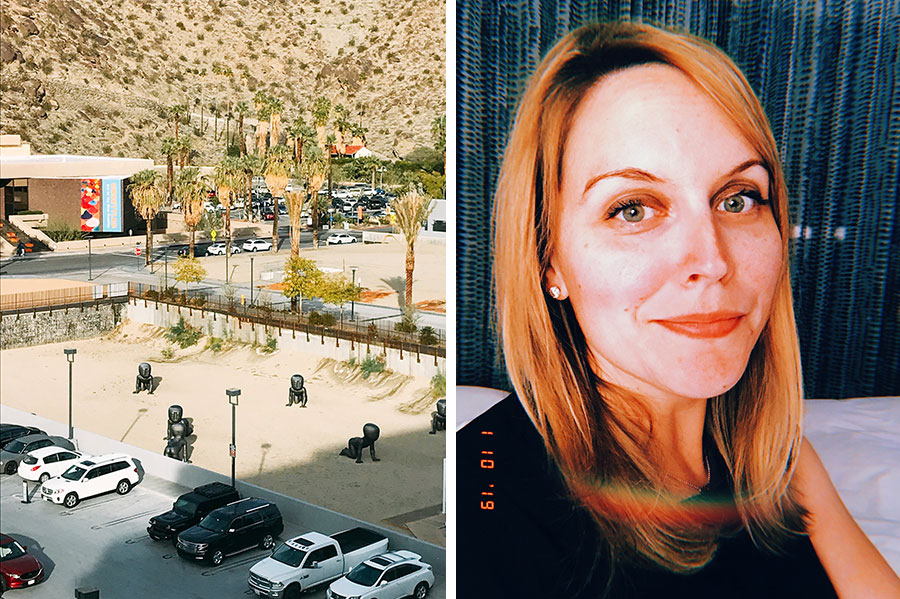 There was an art museum behind our hotel — and some weird giant baby art to go along with it.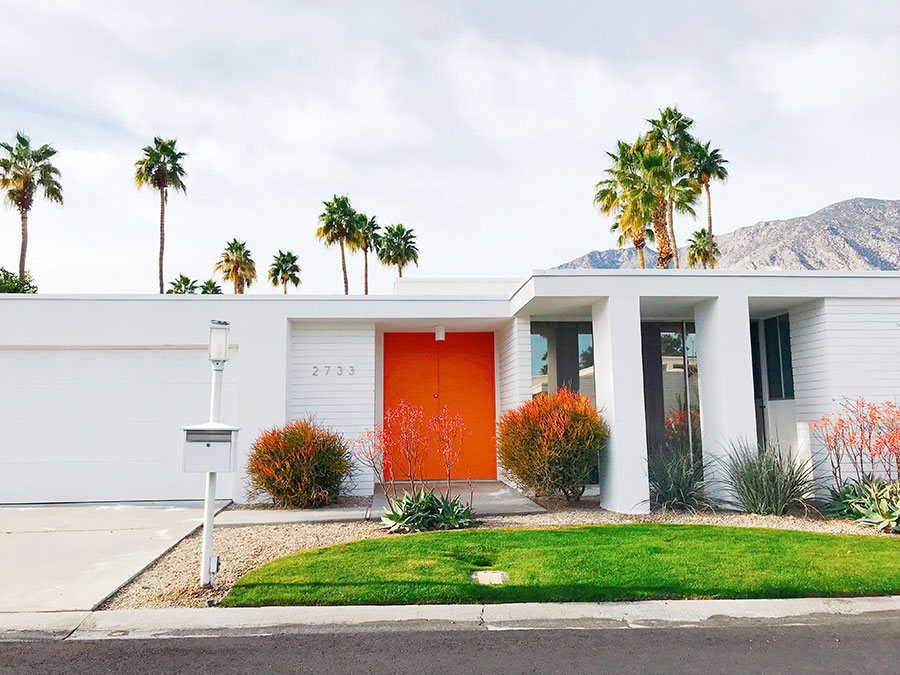 My favorite of all the houses.  Gimme that orange door, please!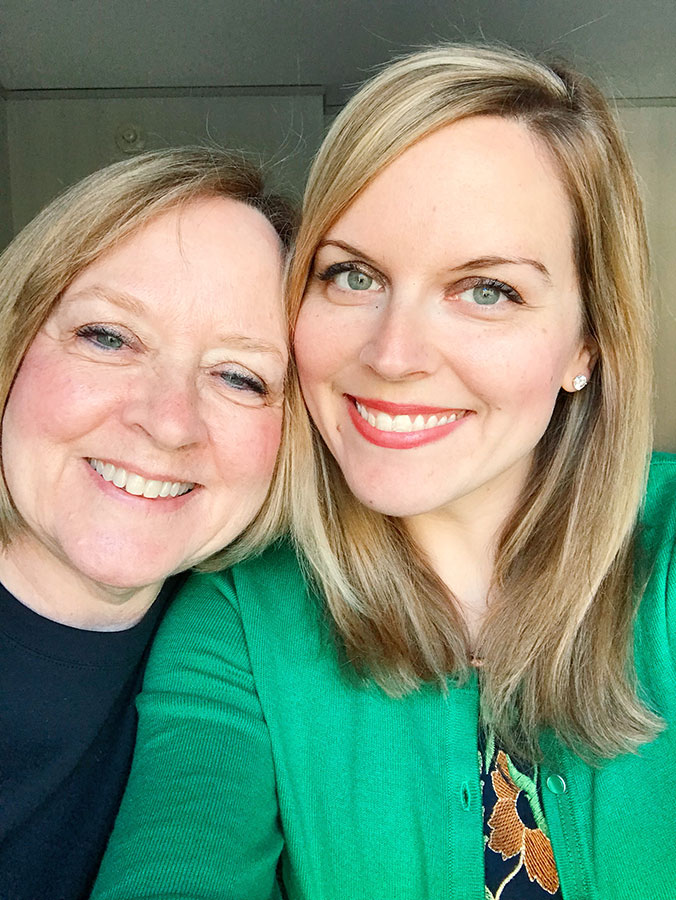 Another successful mother-daughter vacation.  Taking advantage of these years while we can. <3