May 2019
Where I Stayed: With a Friend
I'm back from a quick weekend visit to Atlanta! Nicole and I basically had a repeat of my last trip there: eating, shopping, watching Law & Order SVU, and BeltLine walking to see the murals.  It was significantly warmer (ahem, HOTTER) this time around and I was sweating like a farm animal for the majority of our time outside.  I don't know how people handle that weather for a majority of the year (I'm sure they say the same about our cold and snow).
I flew out of Appleton late Friday afternoon and arrive in Atlanta around 8:30pm.  Nicole and I stopped at Fellini's for pizza – mmmm! The next day we brunched at Beetle Cat – the donuts were amazing, especially the chocolate Oreo variety. We shopped for a bit at Lenox, then headed back to the apartment so Nicole could nap (she had a sinus infection) and I could watch a little TV.  We had a delicious dinner at Bocca Lupa — Italian comfort food to the max!
Sunday morning we braved the hot hot heat to take a walk on the BeltLine (10,000 steps… check!). I love the BeltLine because of all the murals. We had breakfast at Parish, stopped at Ponce City Market to enjoy some air-conditioning and WATER, and then it was time for me to head to the airport.  'til next time, Atlanta!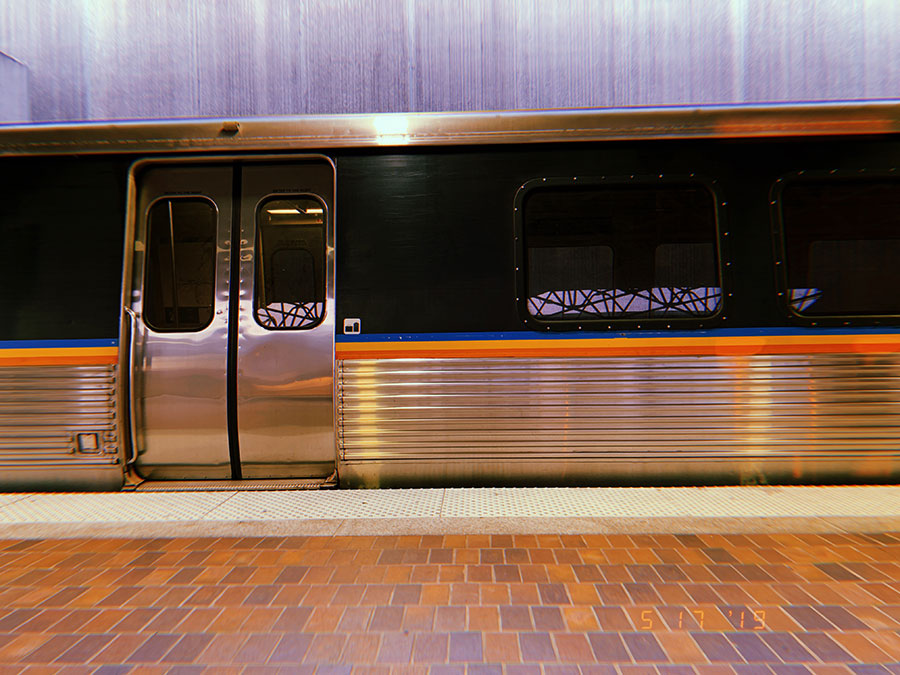 Waiting for MARTA.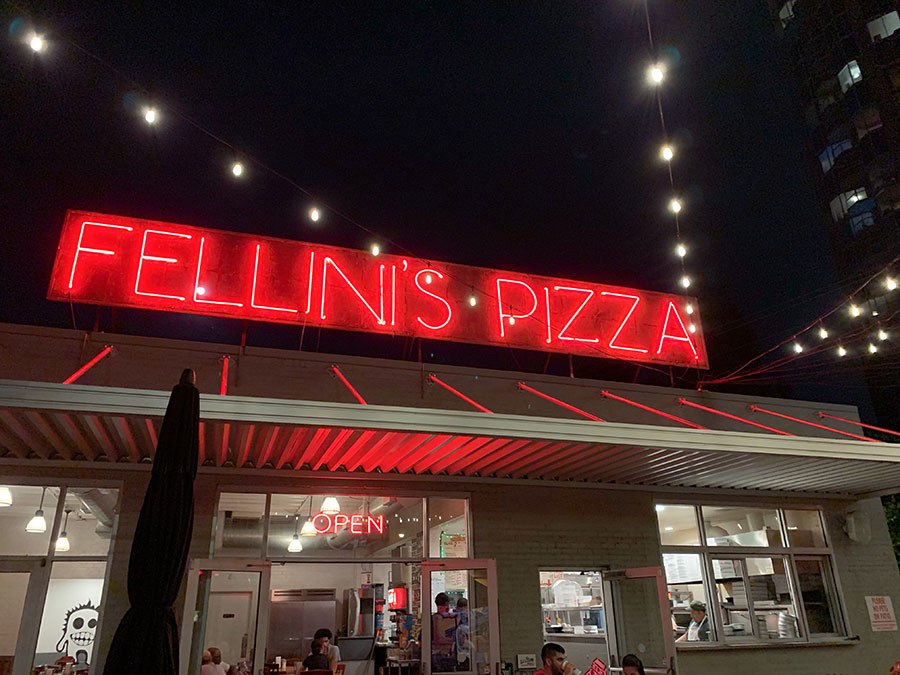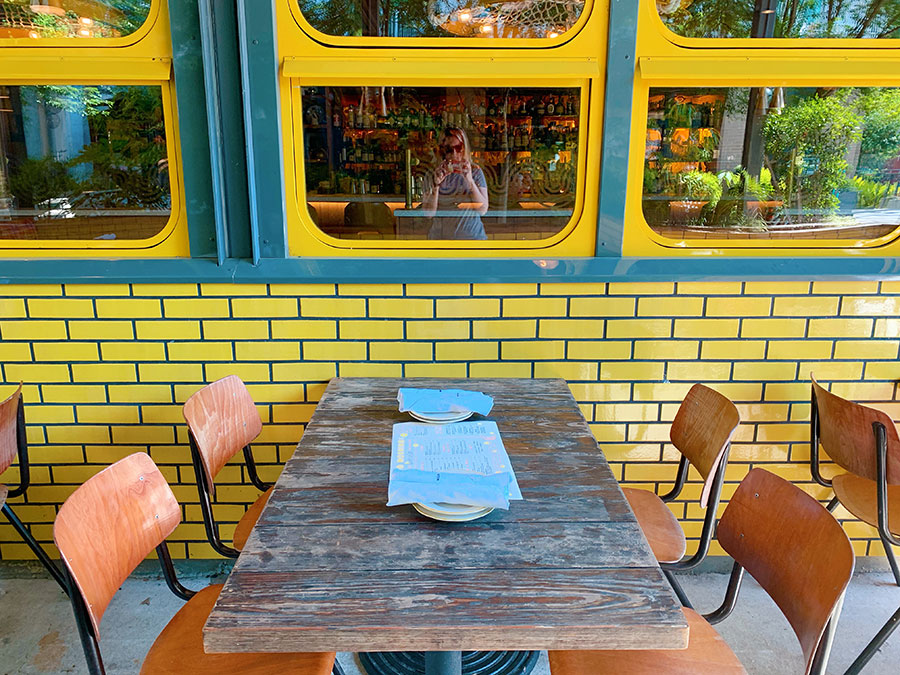 LOVE the yellow.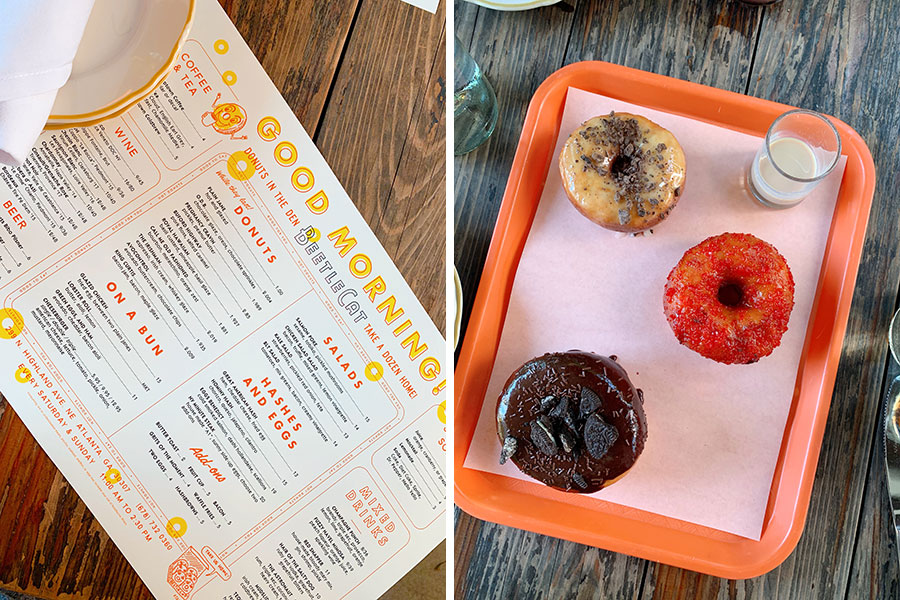 Delish donuts at Beetle Cat.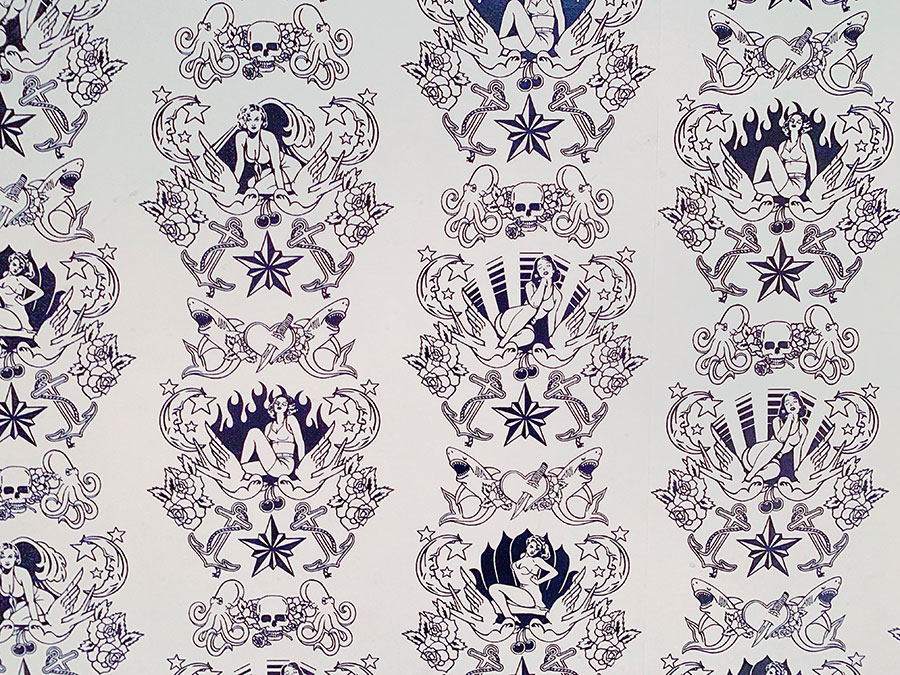 I love weird wallpaper in bathrooms.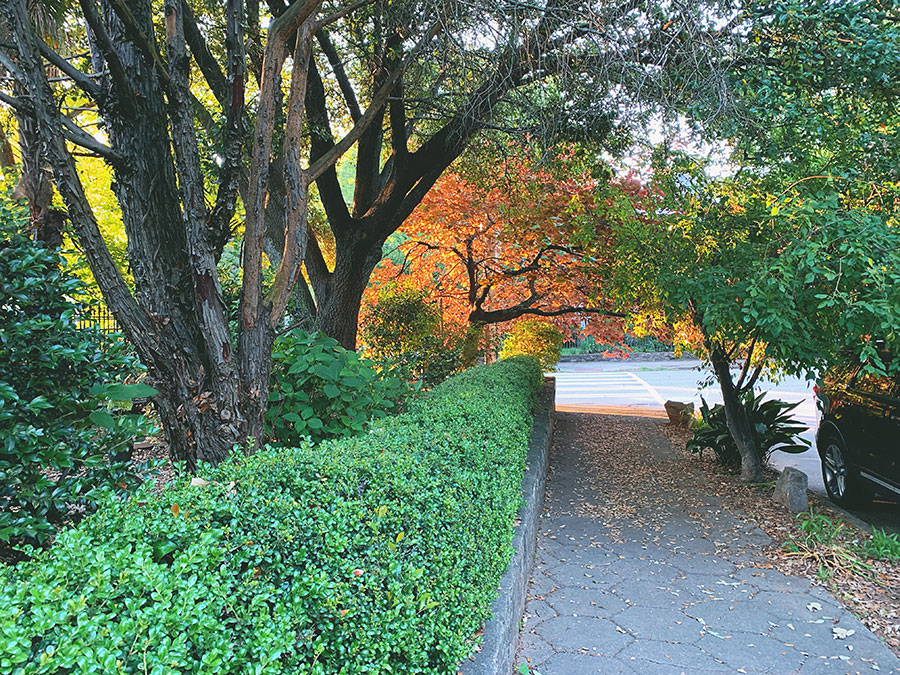 Quiet, green, serene in Inman Park.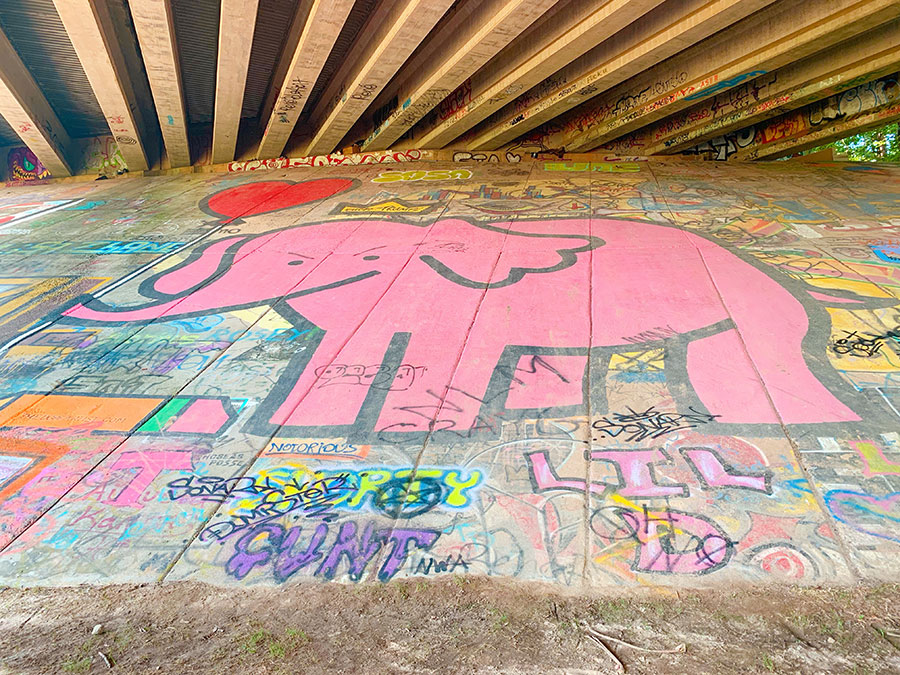 Scenes from the BeltLine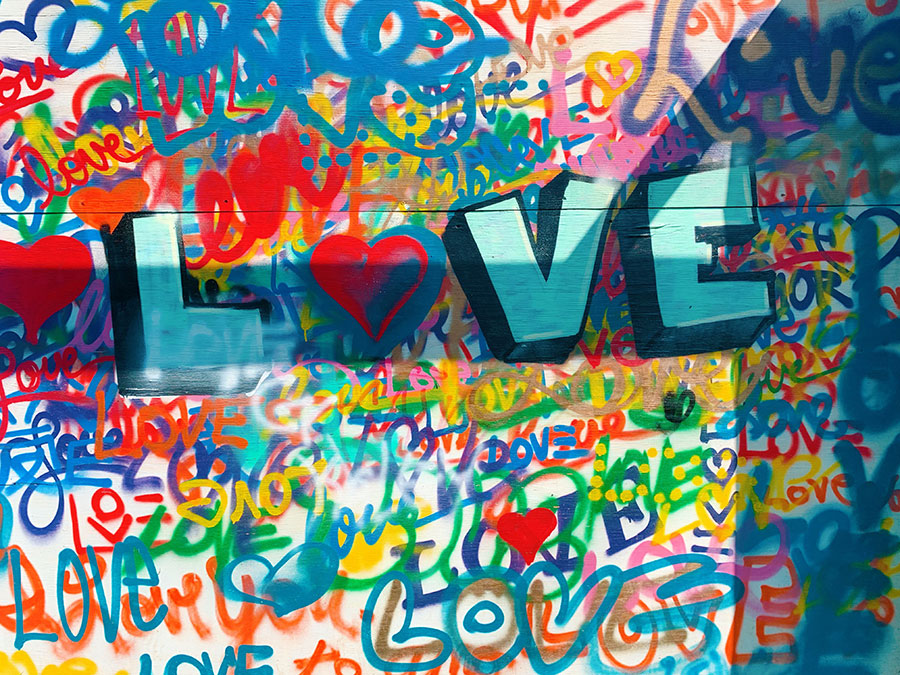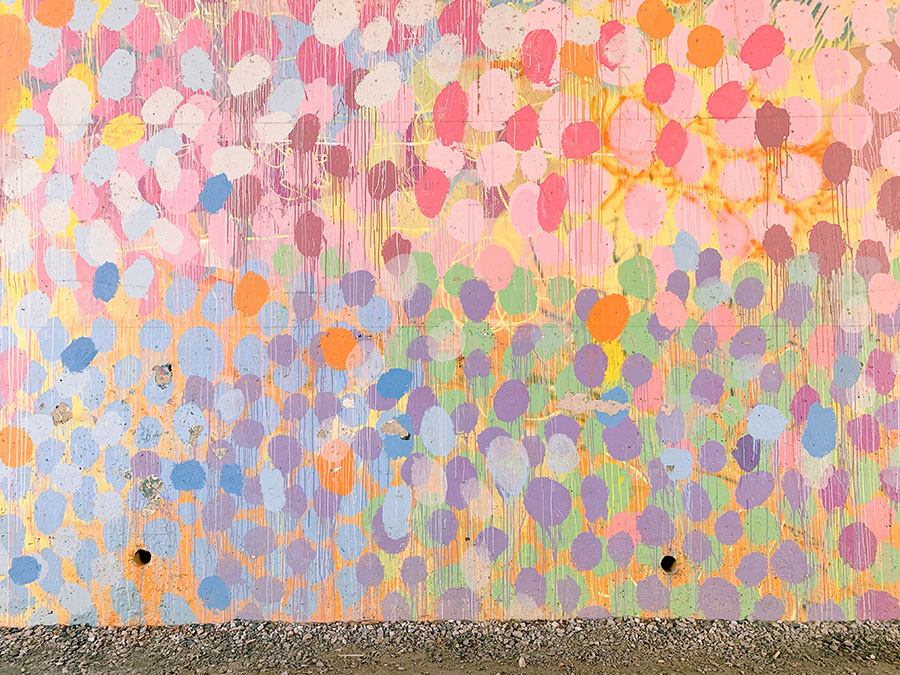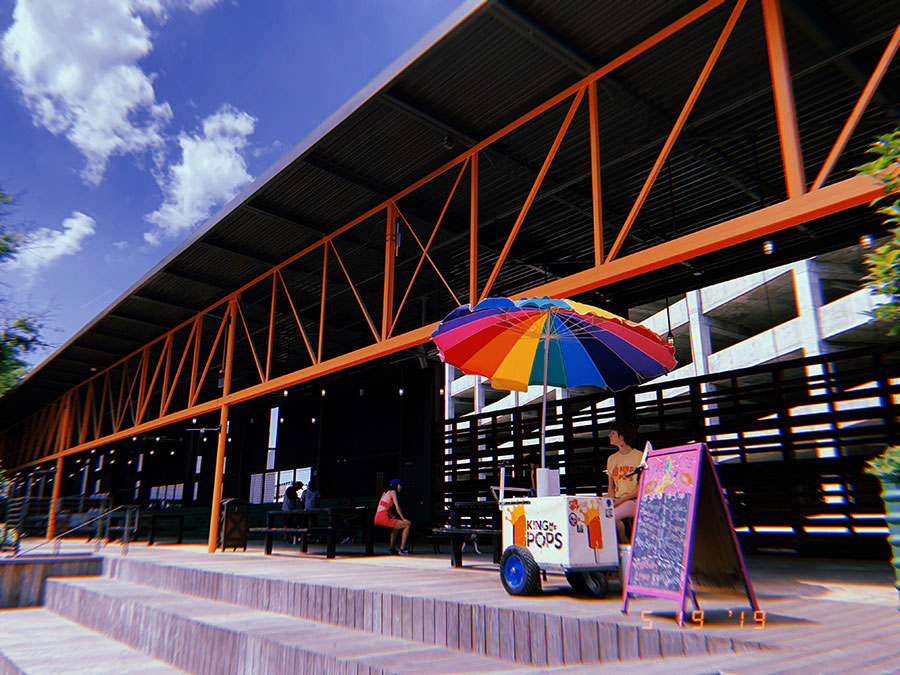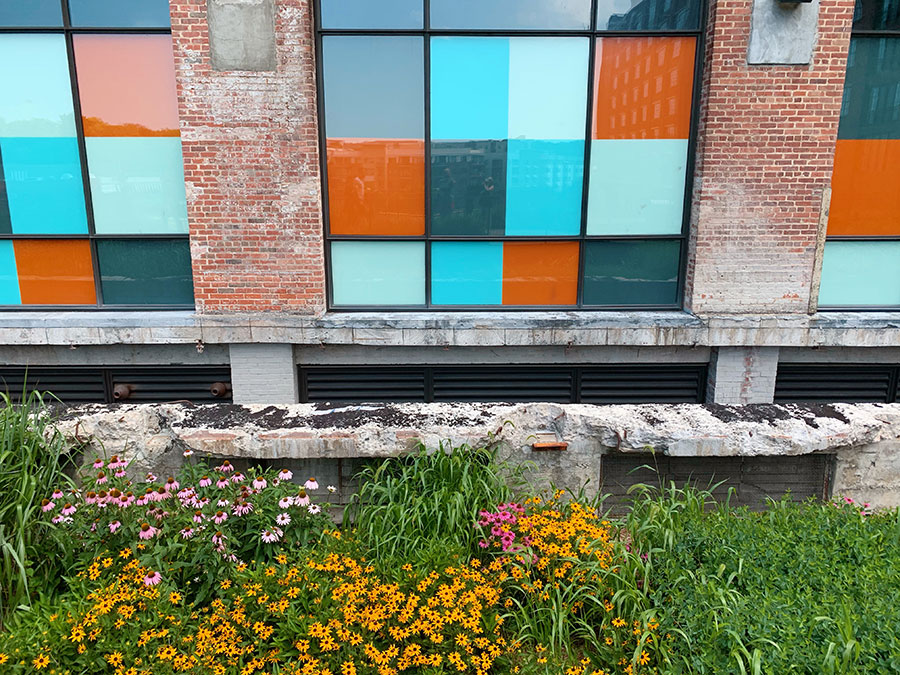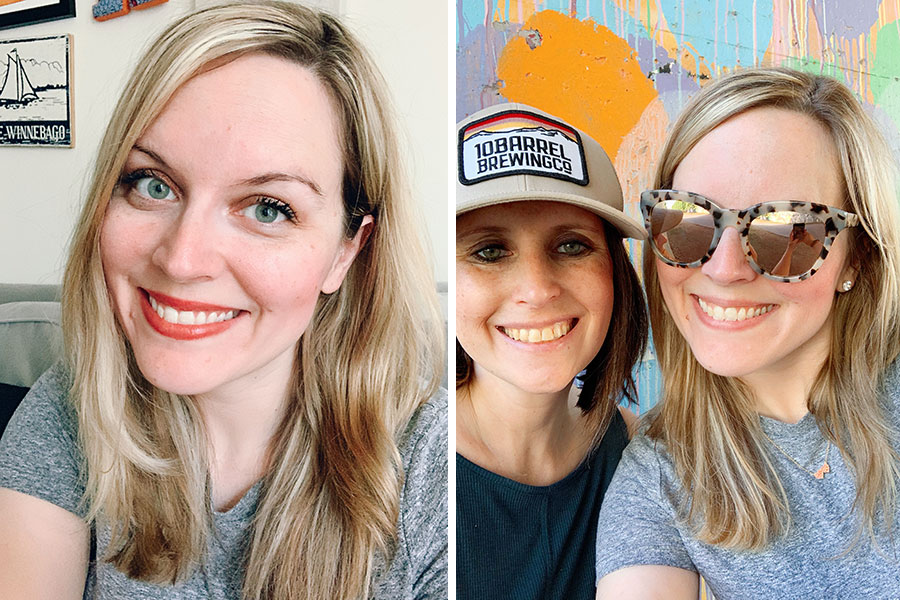 Selfie. Selfie again. Also, same shirt on two different days.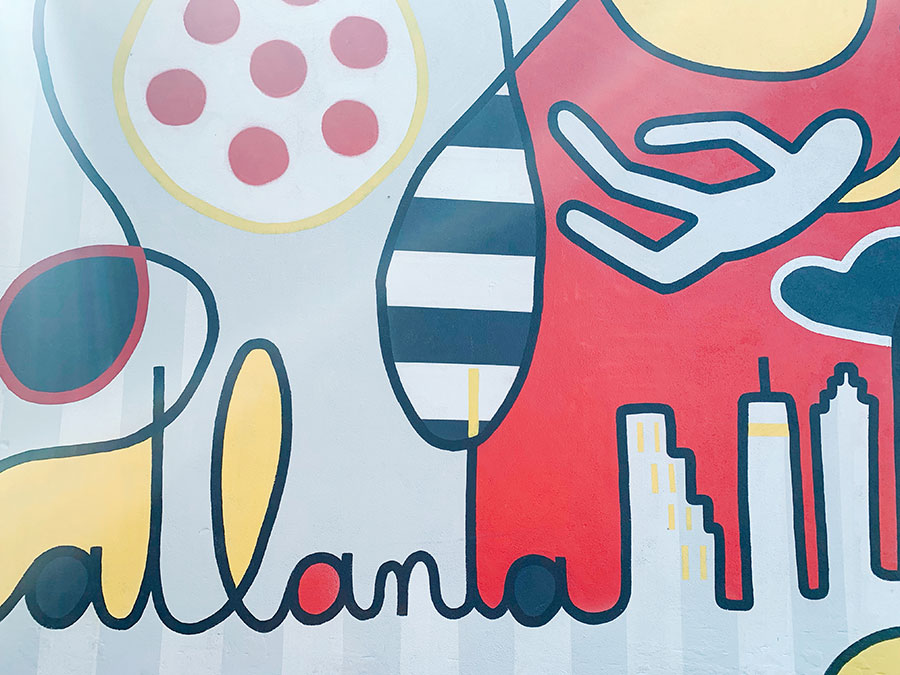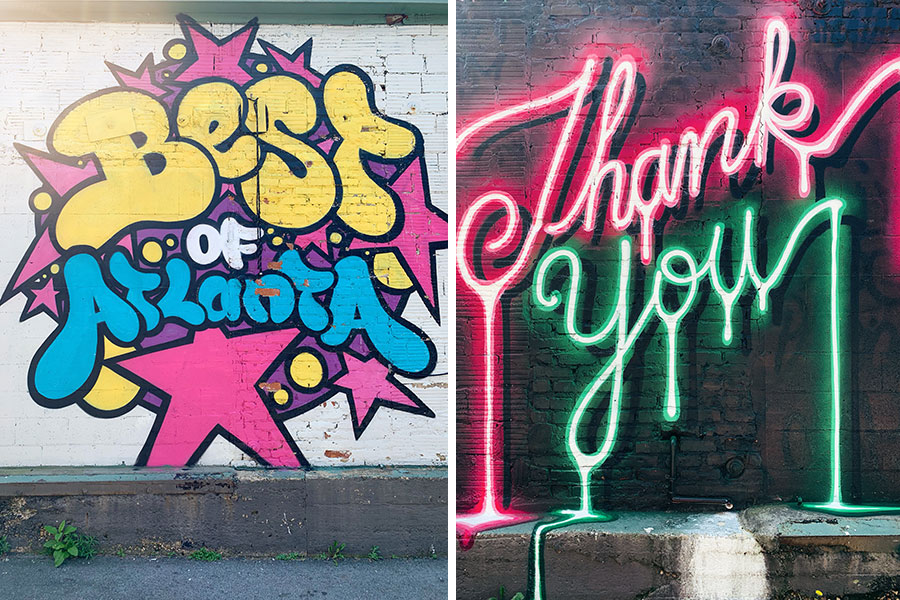 I LOVE MURALS.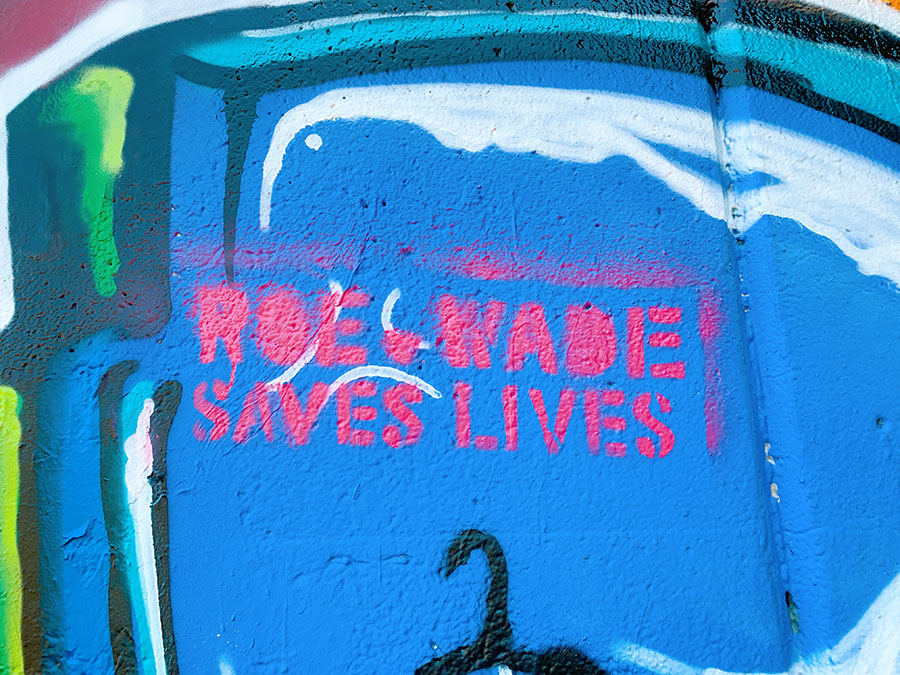 Truth.