September 2019
Where We Stayed:Â  Lilac Tree Suites & Spa
My dad wanted to go to Mackinac Island for his 72nd birthday.  He had been to the island multiple times in his younger years but hadn't been back in ages.  So we packed up the car and headed north!  It takes about 5 hours to drive to St. Ignace, MI.  From there, you have to catch a ferry to the island.  There are no cars allowed on Mackinac Island — so you have to walk or bike everywhere… or travel by horse carriage. It's a unique experience and the definition of quaint.
We stayed at the Lilac Tree Suites & Spa, which was right downtown. In a perfect world we would have stayed at the Grand Hotel, but prices were astronomical given that it was Labor Day Weekend. The Lilac Tree Suits & Spa was lovely though — great location, clean, and we had a great balcony which overlooked Main St.
Upon arrival on Saturday, we unpacked, settled in, and then headed to the Pink Pony for lunch/dinner. The food was decent but we were all starving! Afterward we stopped at Murdick's for some fudge (when in Rome…) and another shop for some ice cream.  Not a bad first day!
On Sunday, we took a horse carriage tour of the island.  It's a must-do if you are visiting because aside from bicycles, it's the only way you'd be able to see so much of the island — and learn about its history.  The tour was fun, informative, and lasted about 1.5 hours.
After our tour concluded, we spent a few hours at the Grand Hotel. It is spectacular. If you aren't staying there, you have to pay $10 per person to walk in the door — but it's worth it! The hotel decor is beautiful and the whole place is very FANCY! We had lunch there, visited their ice cream shop (Sadie's Ice Cream Parlor!), sat on the enormous porch and had a drink, and soaked up all of the stunning scenery. 10/10, would recommend!
We walked back downtown after our time at the Grand Hotel.  It's easy to walk back because it's all downhill — BLESS. We walked around, visited nearly every souvenir shop, and stopped for some popcorn as a snack (still full from lunch at the Grand Hotel!).
We left to head home the next day.  We were originally planning on staying one more day, but the weather forecast was dismal and to be honest, we kind of ran out of things to do.  It's a tiny island and you really can see it all in a day!
Other stray observations:
The no-cars thing is pretty great. Everything is easier and less hectic.
Horses horses everywhere! And as a result, horse poop everywhere!  The smell lingers in the air 24/7, but you get used to it.
There's a Starbucks on the island.  I both love and hate this fact.
I don't understand how people can spend a week on the island — what on earth do you do?! Well, maybe the more outdoorsy people like to kayak/bike/etc?
FUDGE.  Endless fudge shops!  Not complainin' though.
We used Shepler's Ferry to get to/from the island and were really happy with their service.  Clean boats, good system, no problems.
Mackinac Island is a must-visit because it's beautiful and so unique.  Pure Michigan indeed.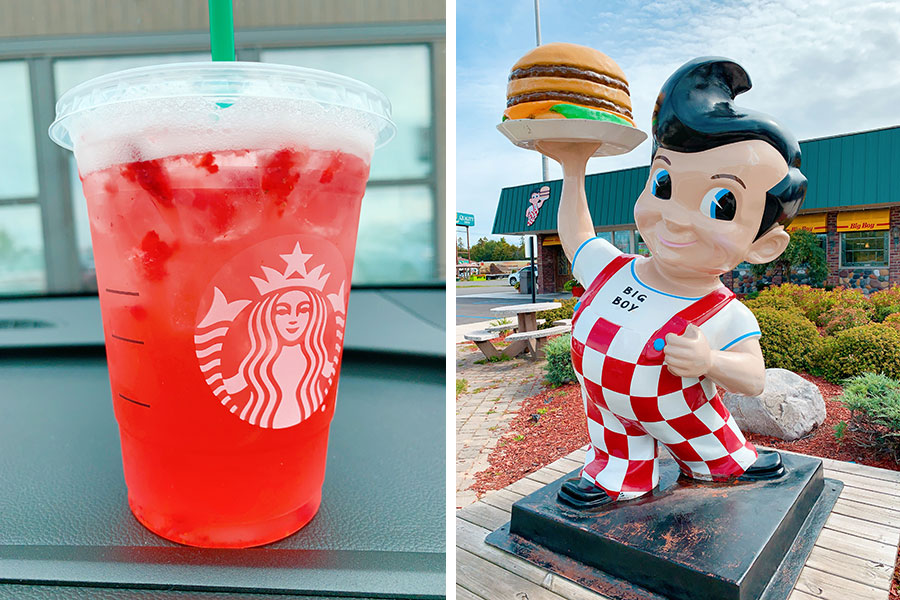 I only drink Starbucks on vacation — so here's my requisite strawberry refresher!  And Big Boys still exist!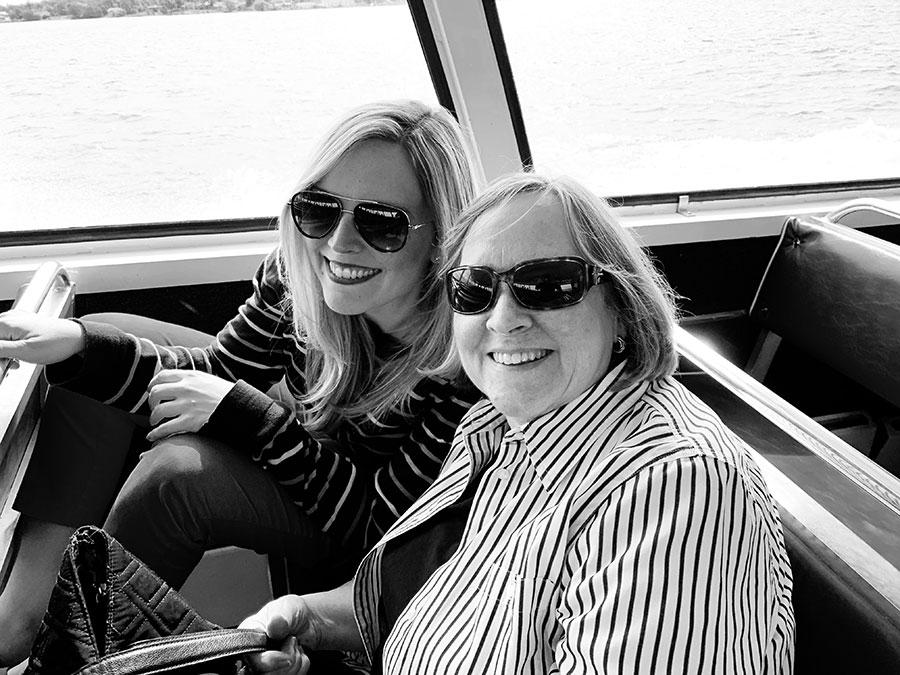 On the ferry!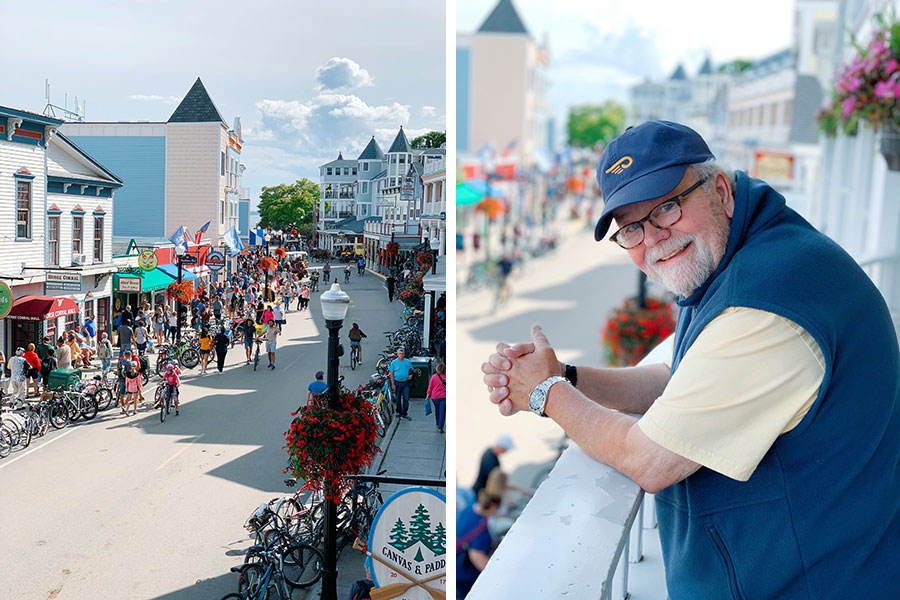 Denny on our balcony!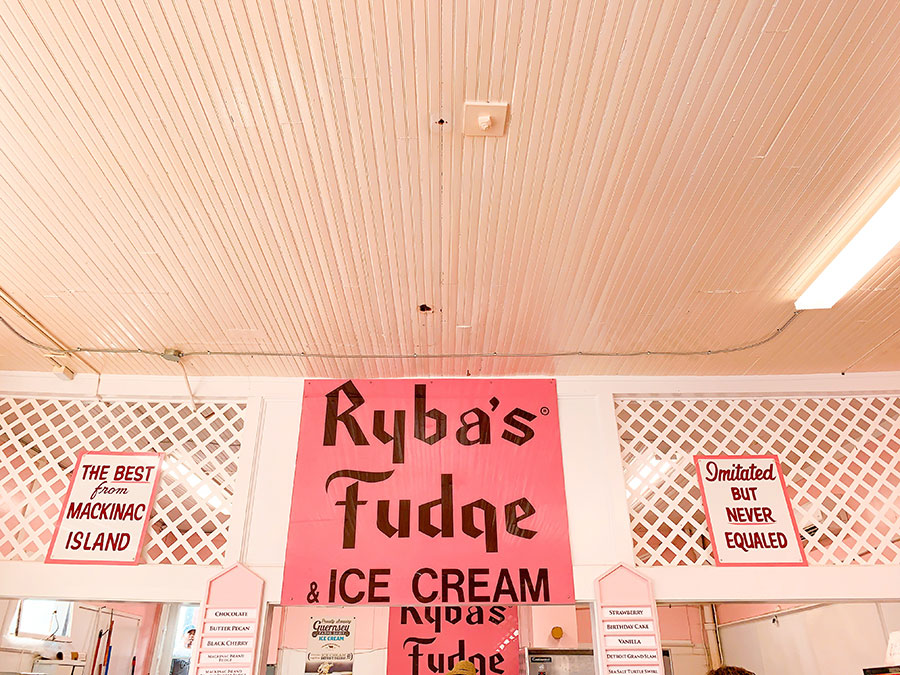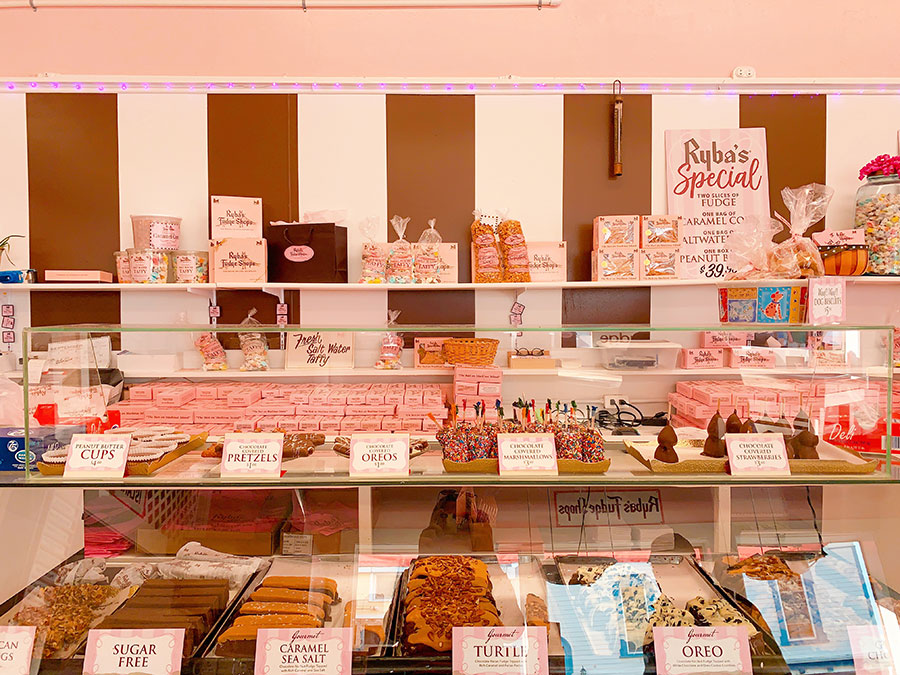 Pink fudge shops are the cutest fudge shops.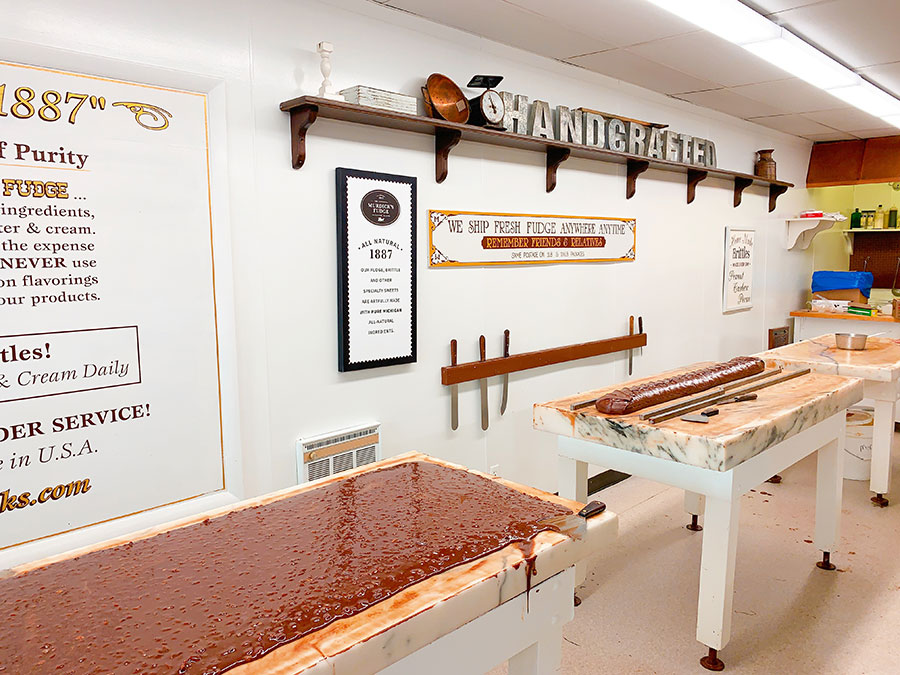 Mmmmmmmmmmm.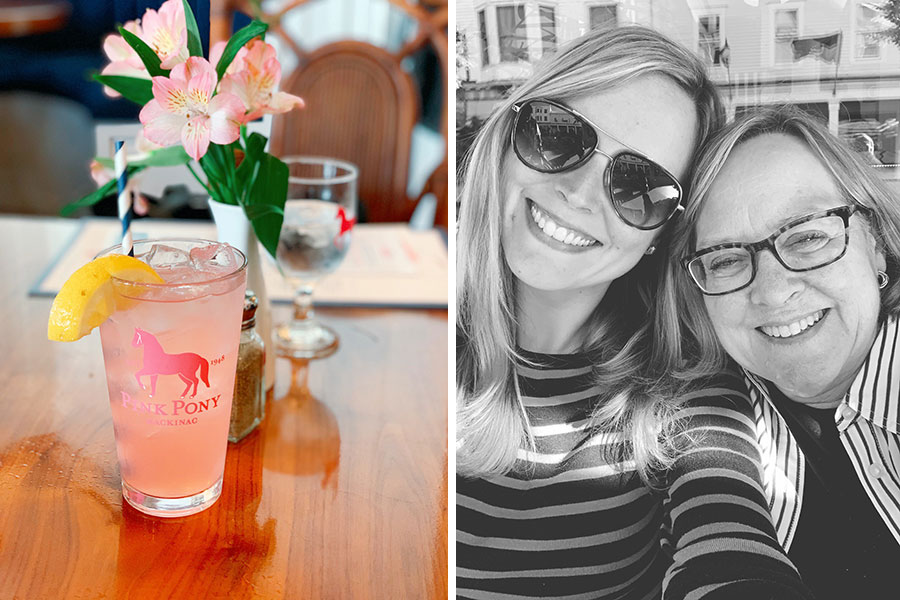 The Pink Pony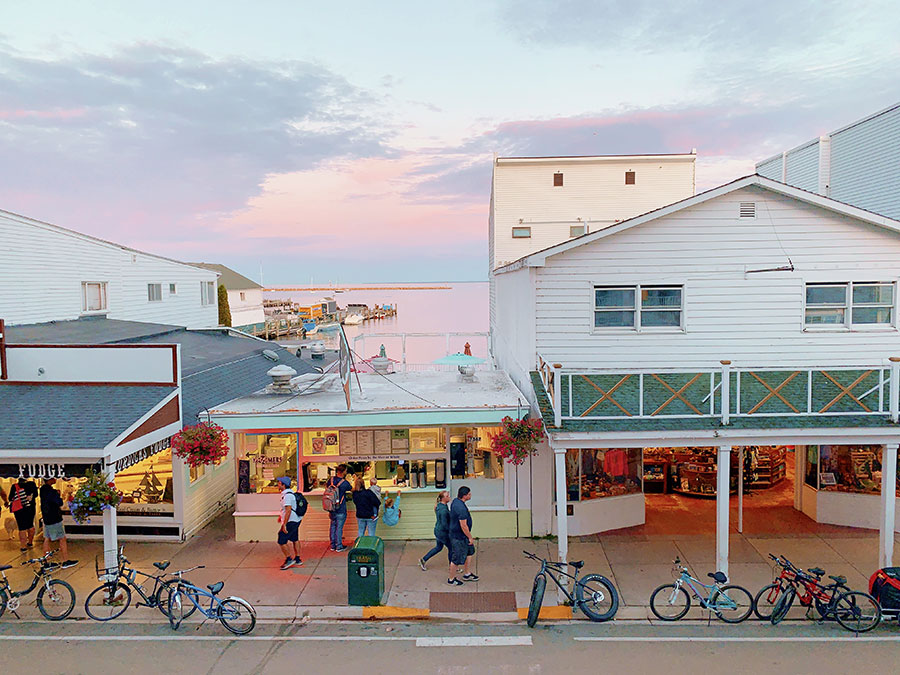 View from our balcony.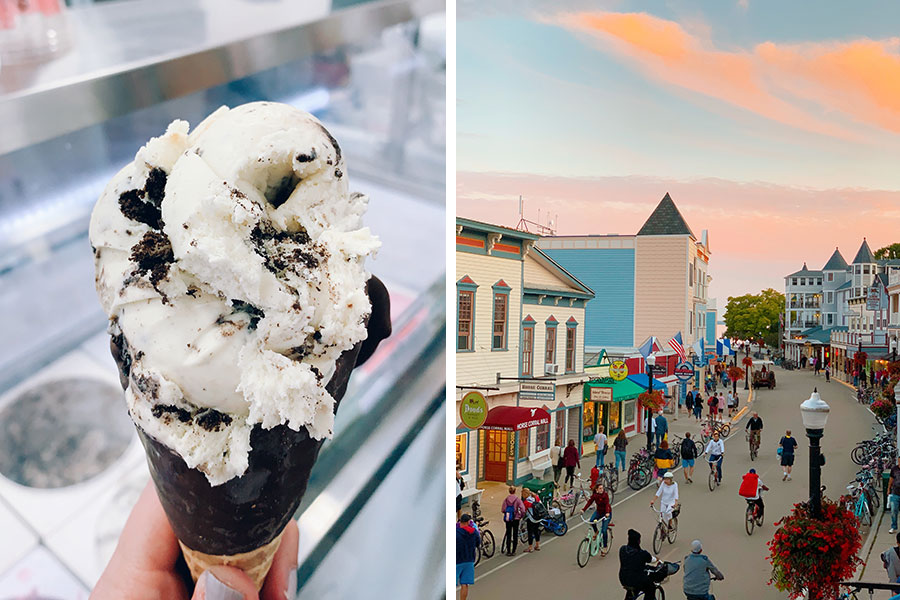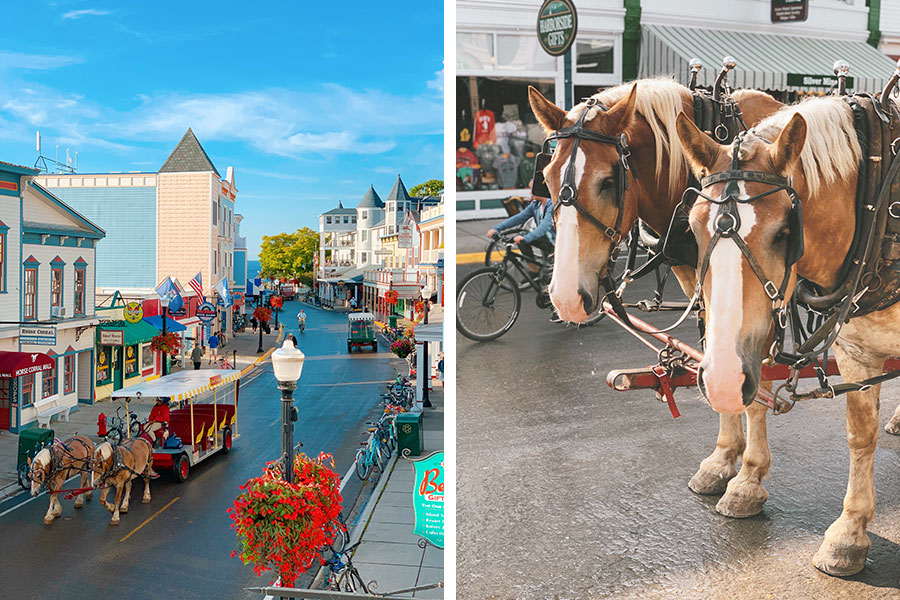 Darren and Paul, our horses for the day. They were very good boys.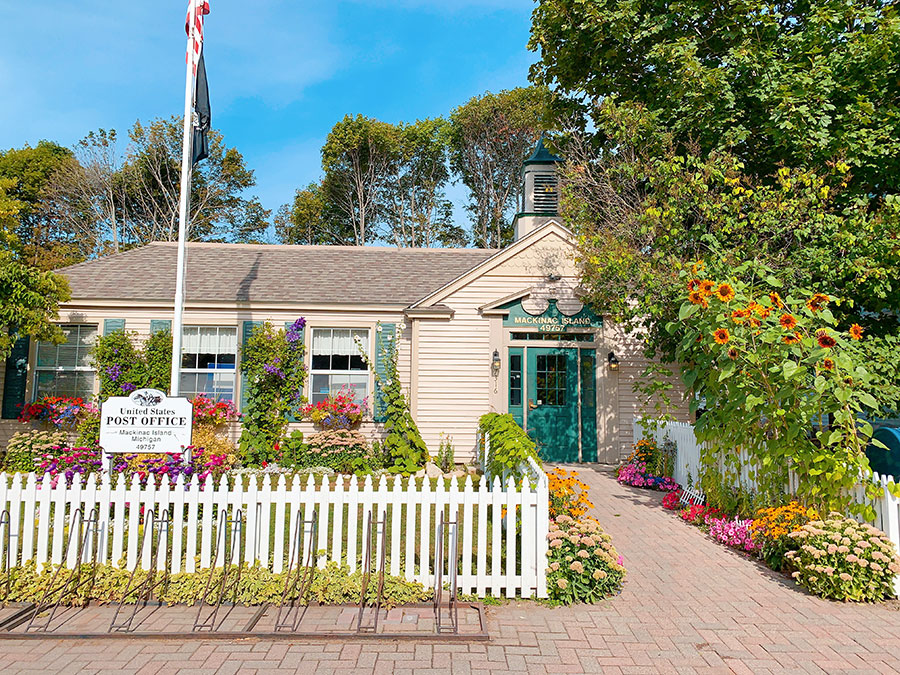 Cute lil' post office.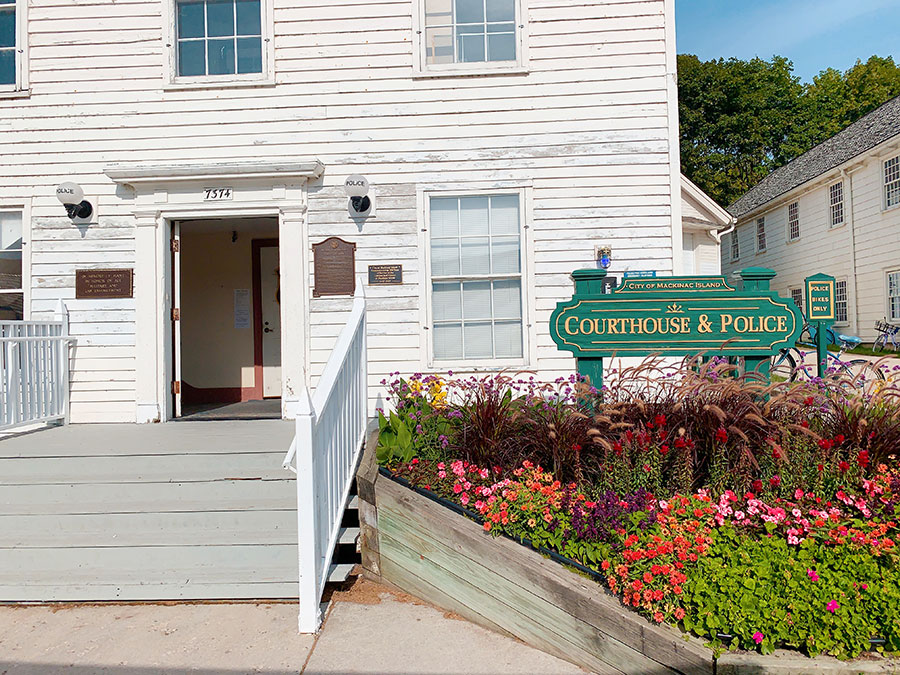 Maybe I should take the Michigan bar exam?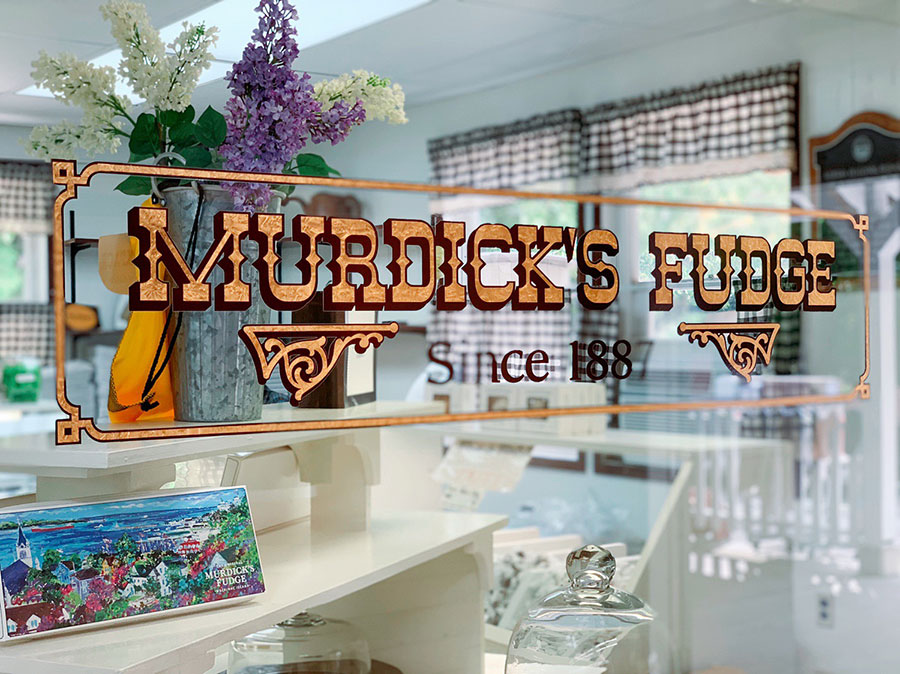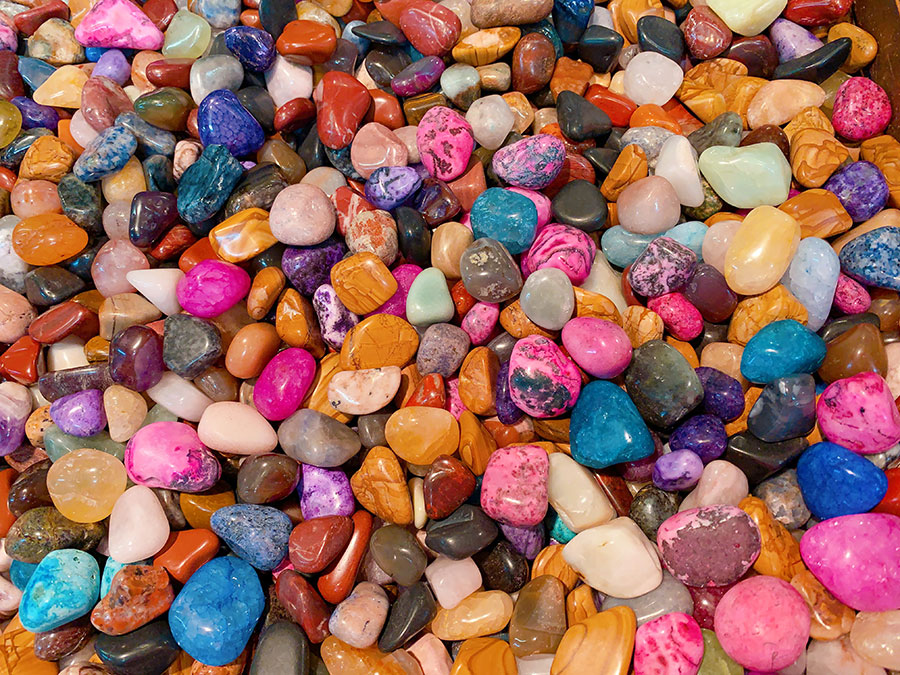 Wouldn't be a tourist area without a rock shop!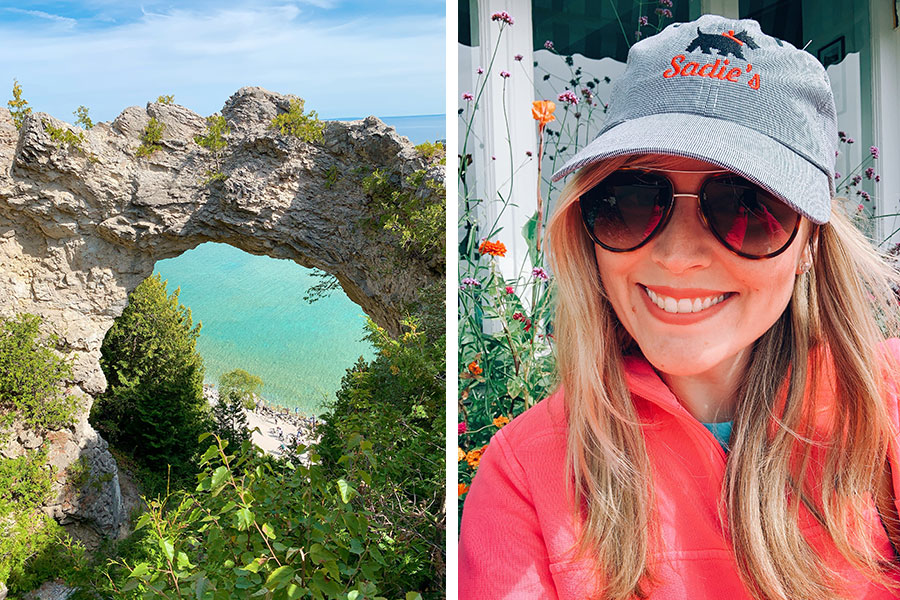 Arch Rock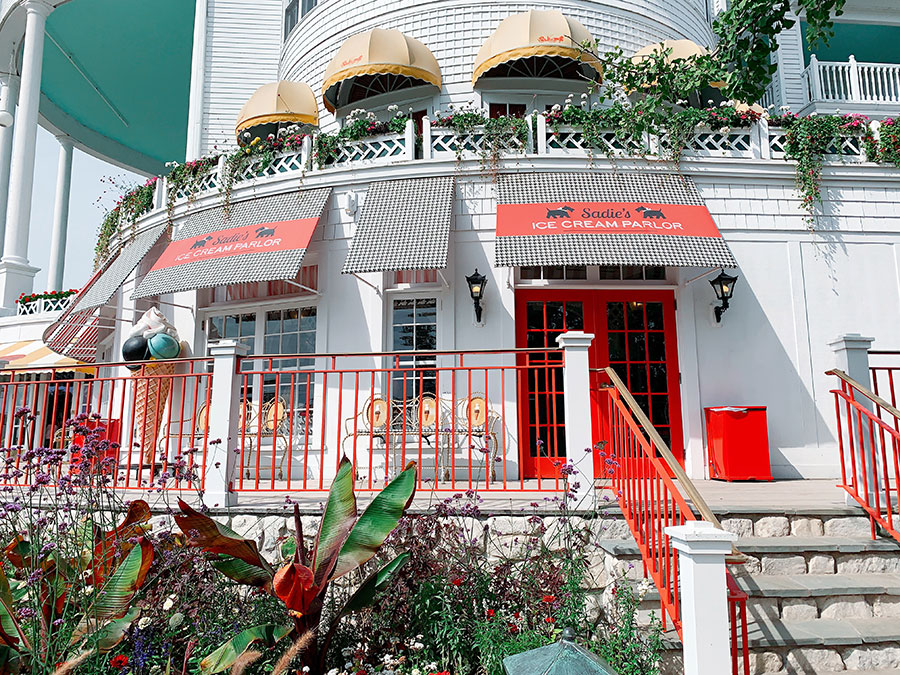 Sadie's!!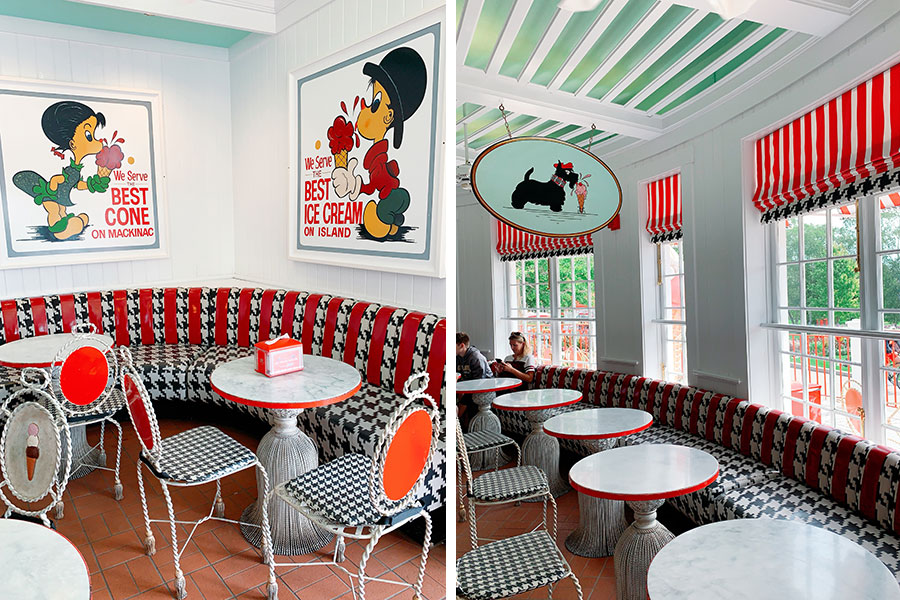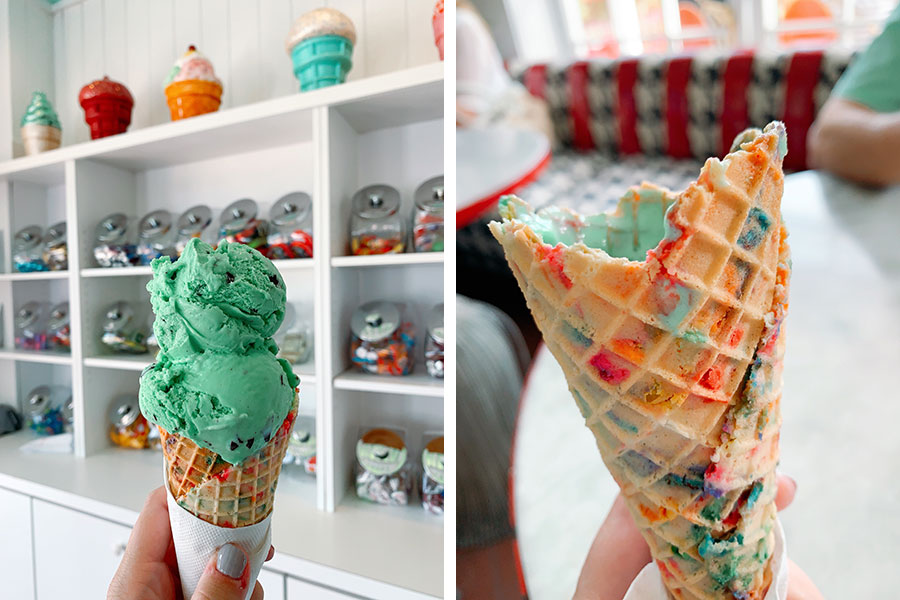 FUNFETTI WAFFLE CONE.  Swoon.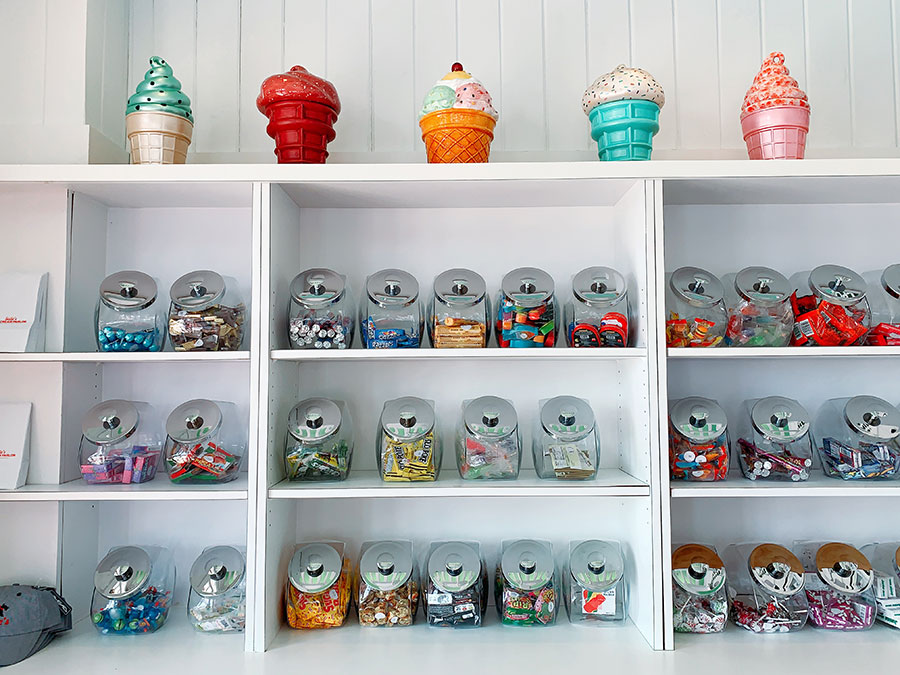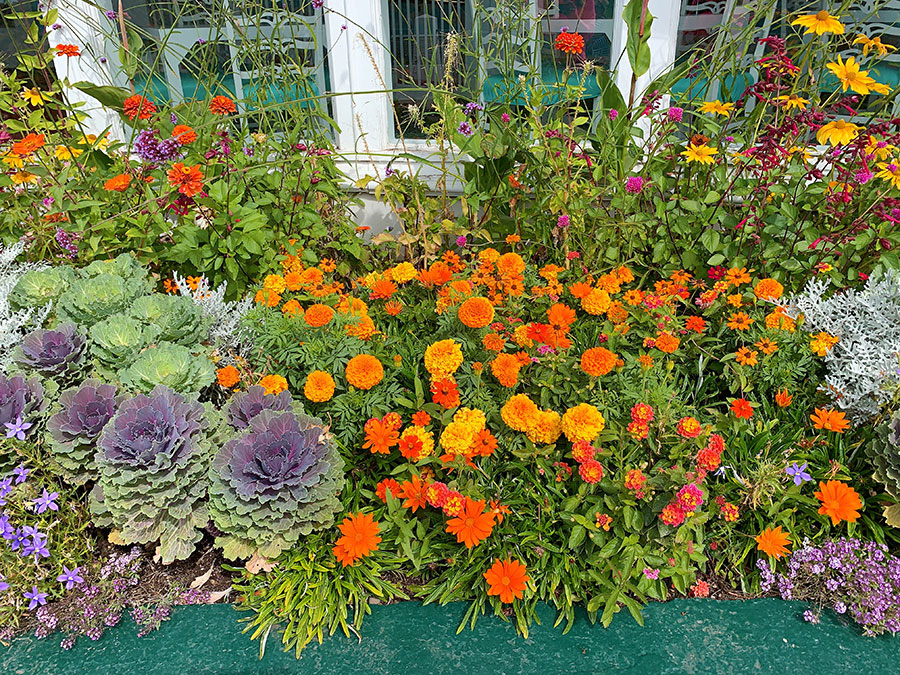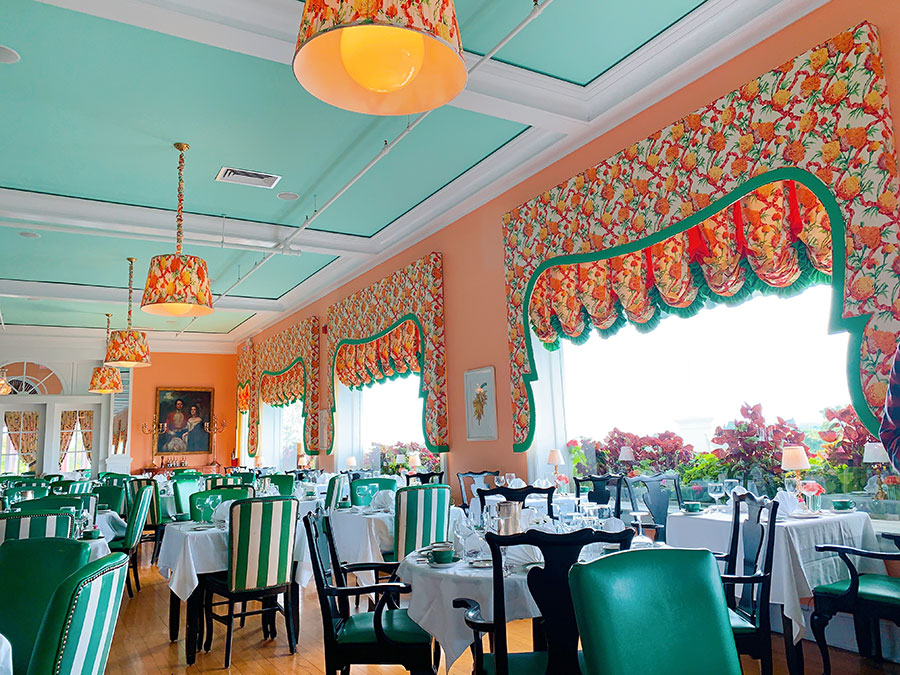 The dining room of the Grand Hotel.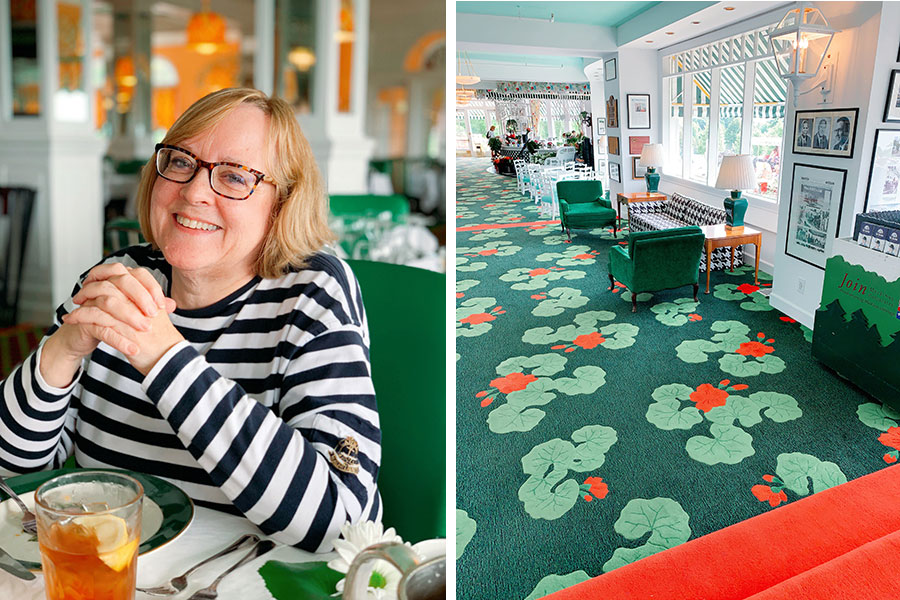 Cute Momma.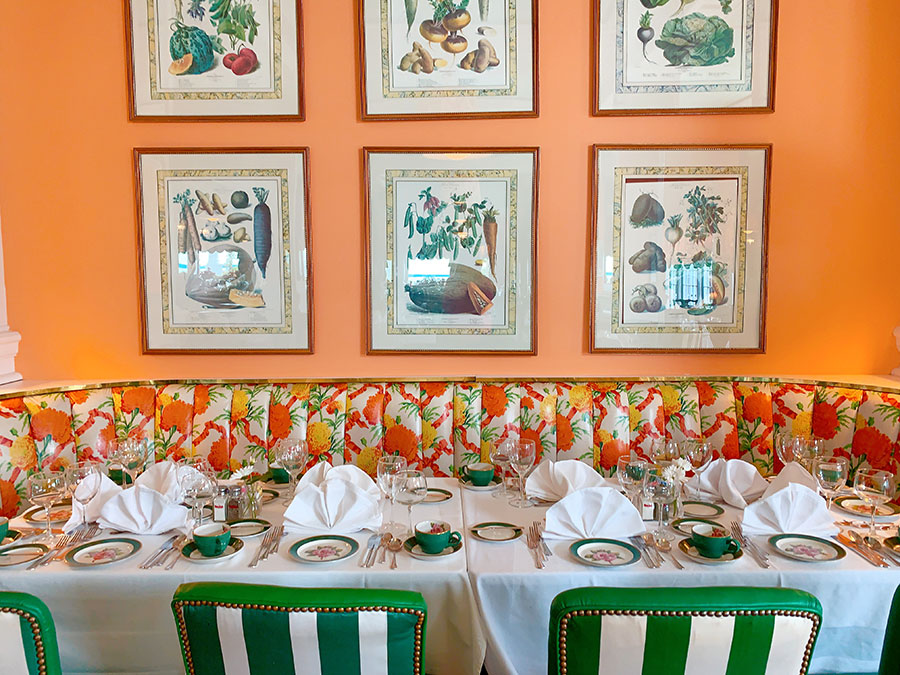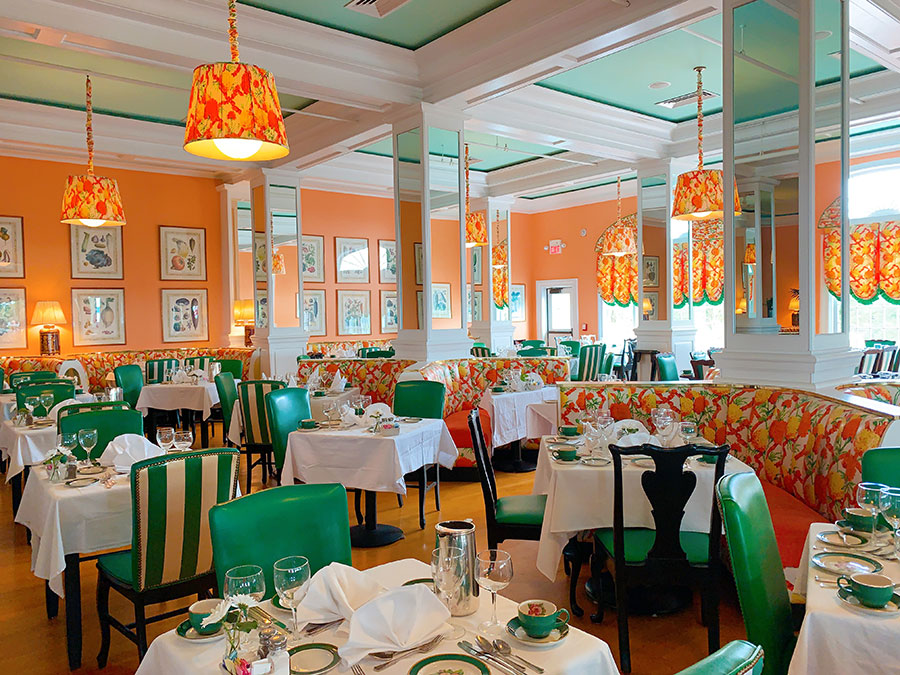 Isn't this decor dreamy?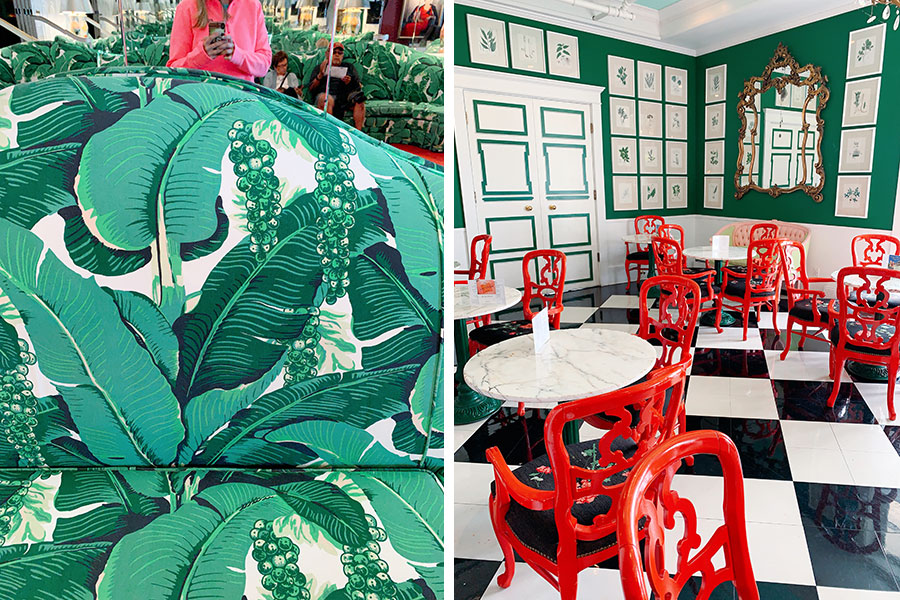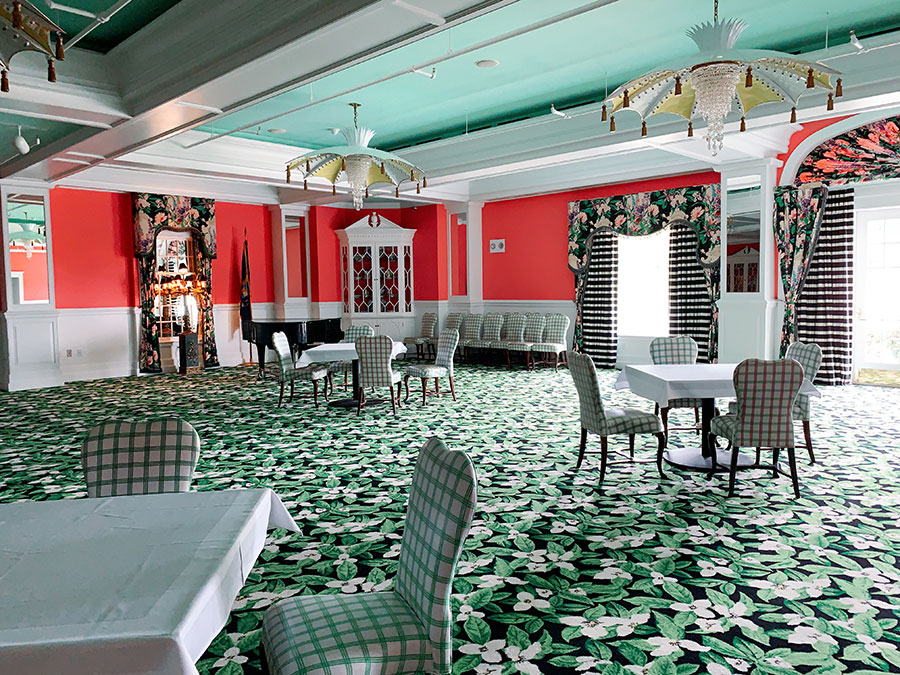 A random empty room that, of course, is beautiful.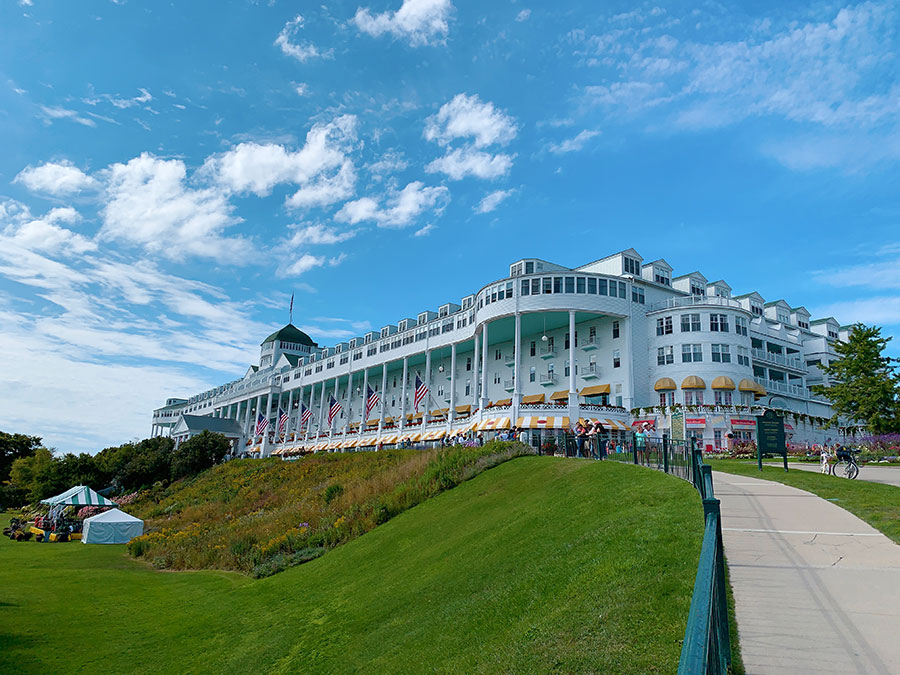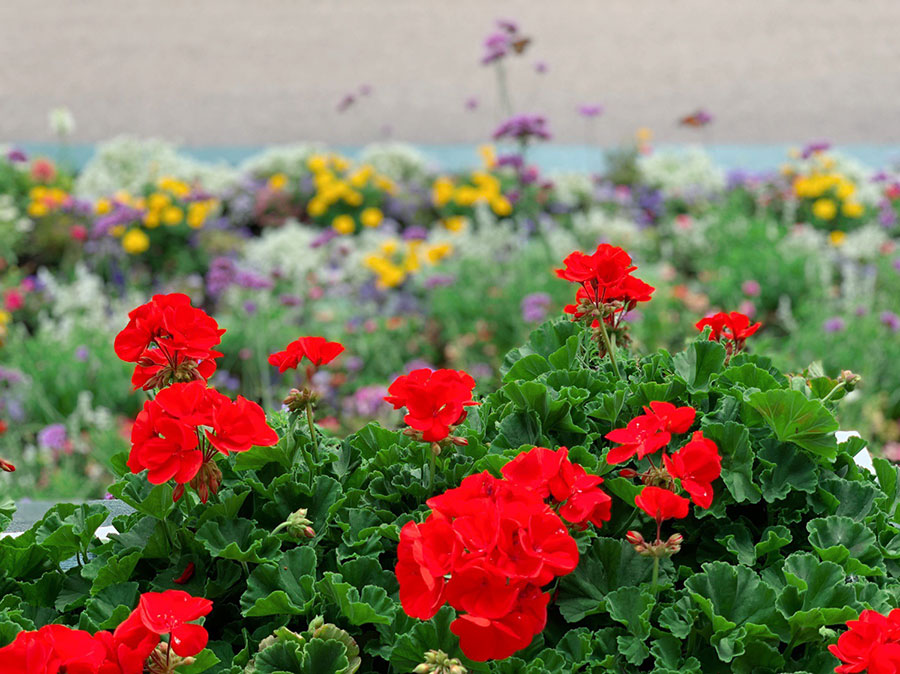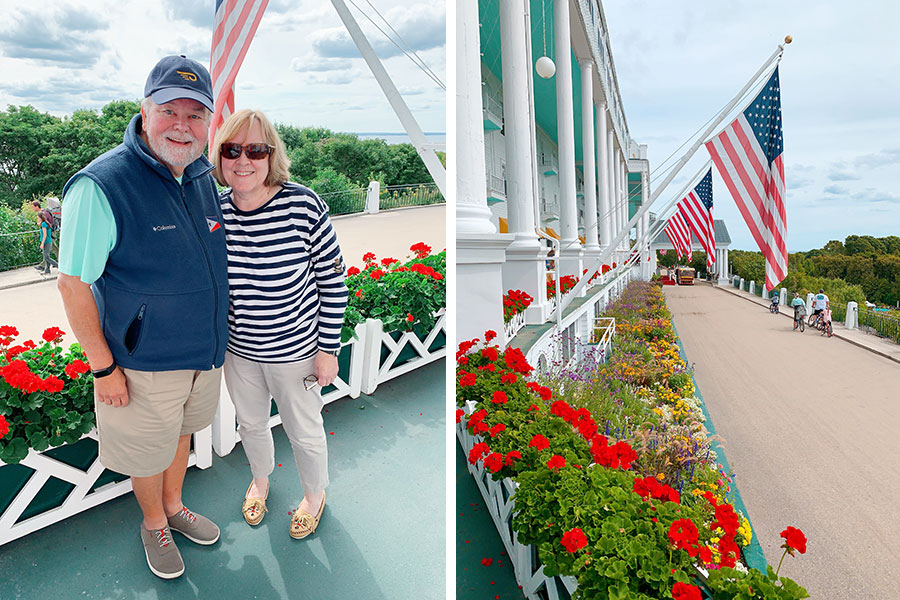 Cute parents.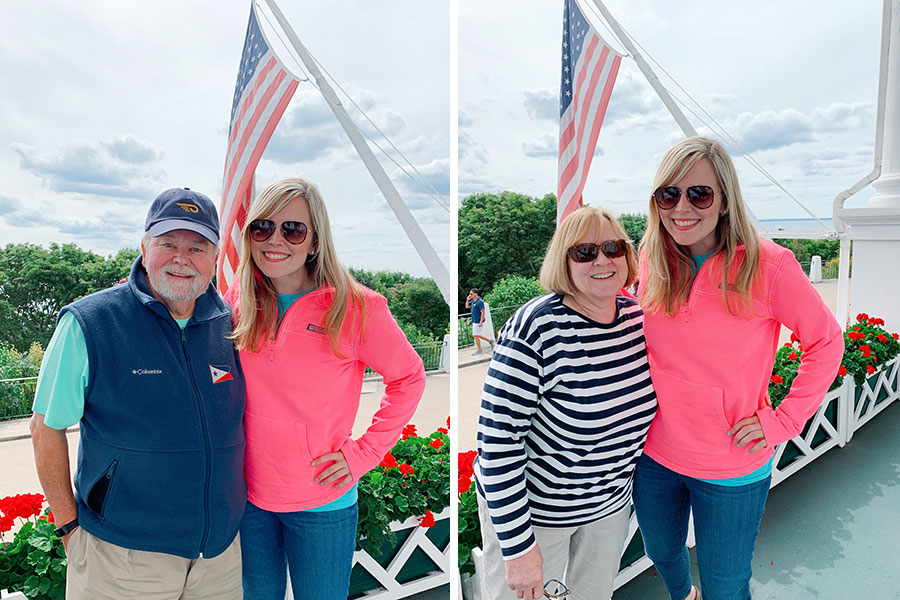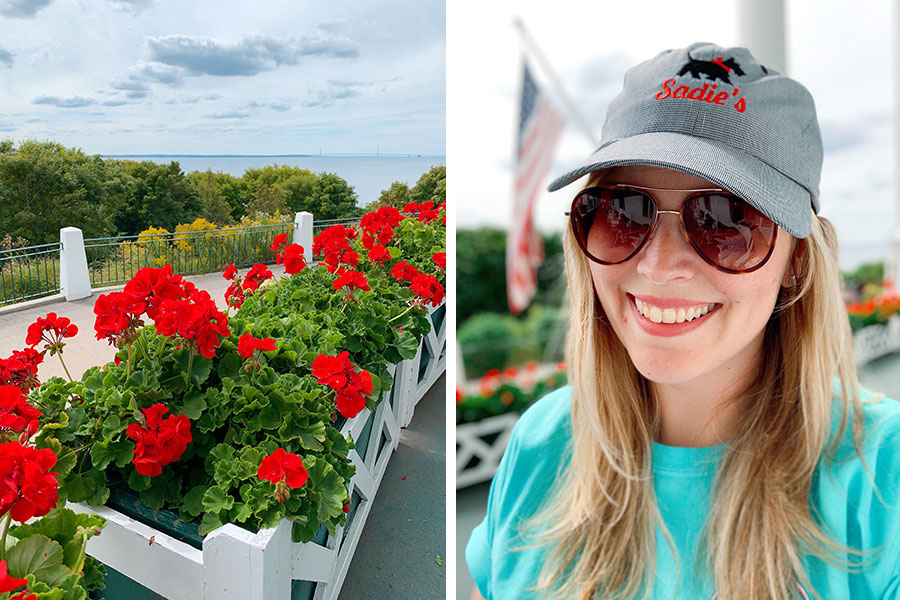 You know I HAD TO HAVE that hat.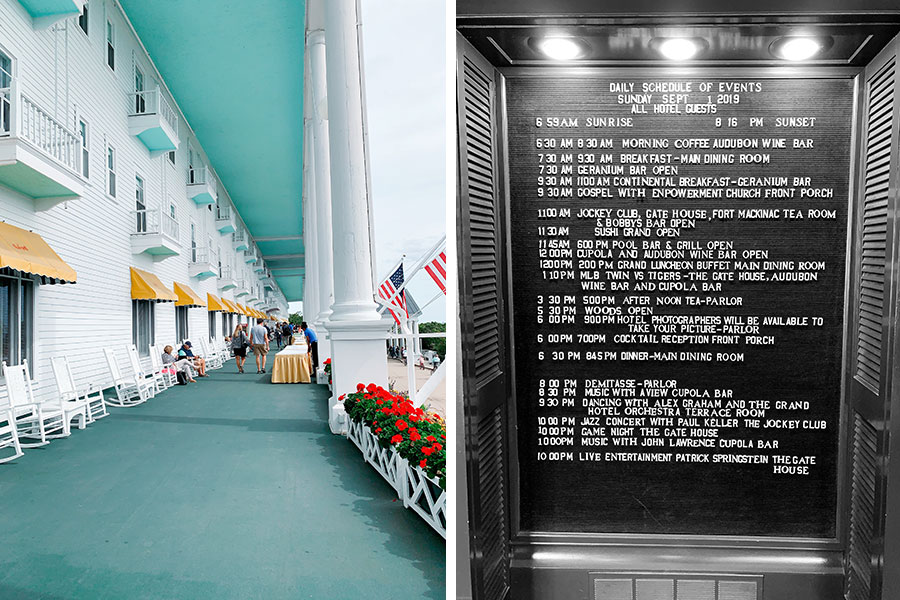 I appreciate their dedication to maintaining an old school letter board.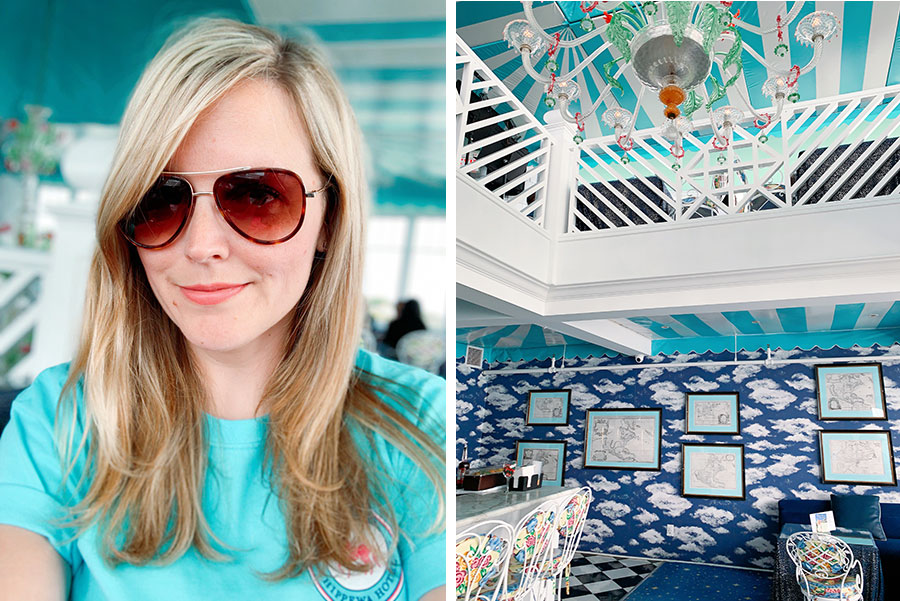 Important to coordinate your outfit with the room you're in.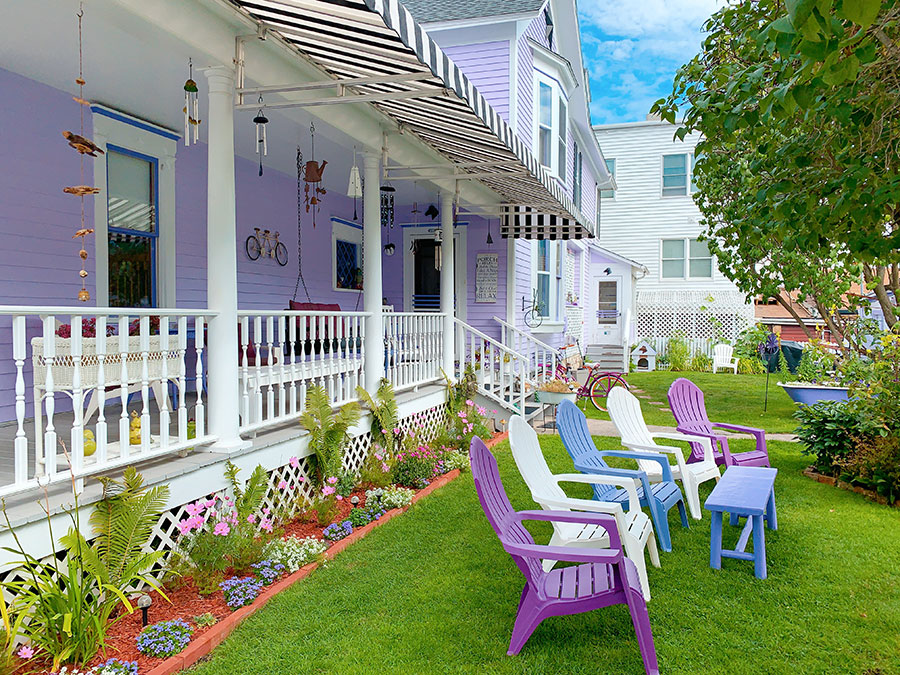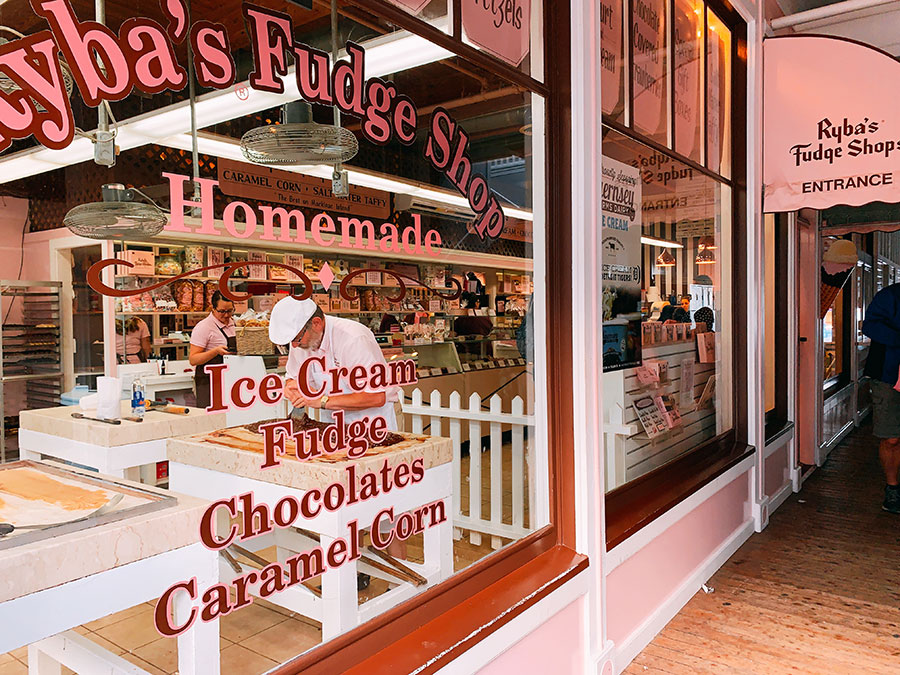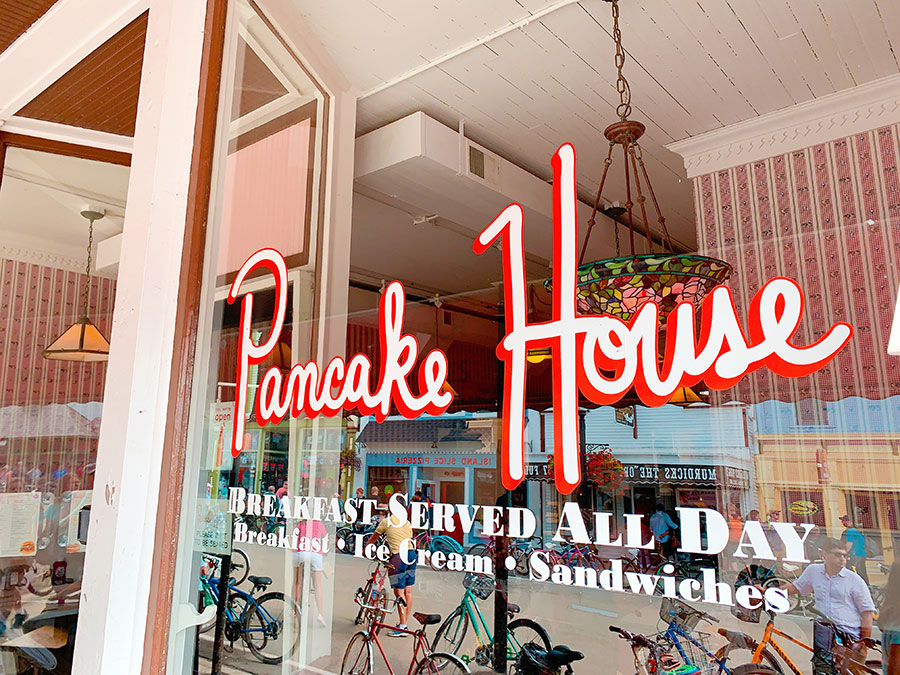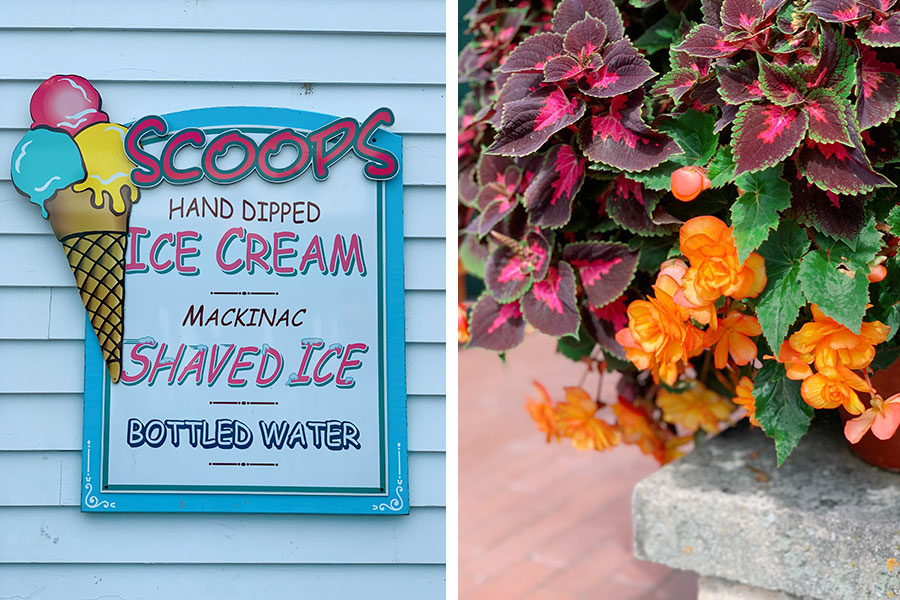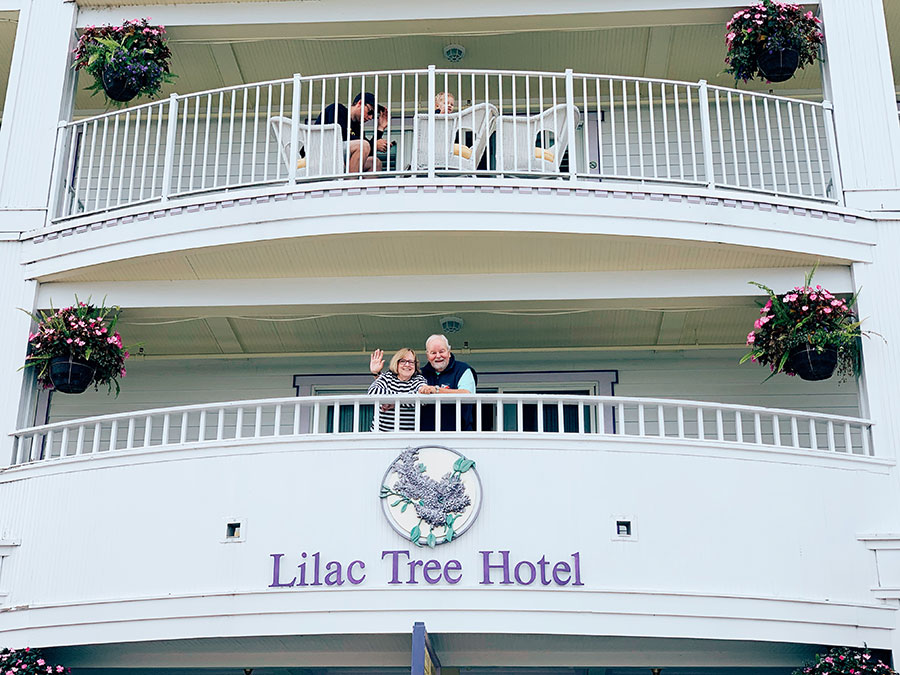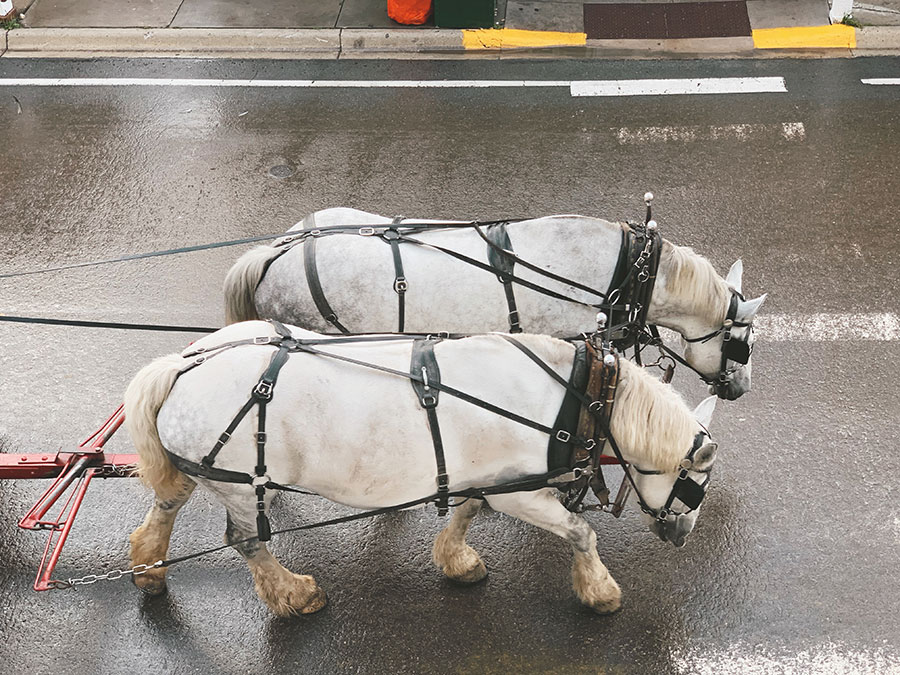 I now want a horse.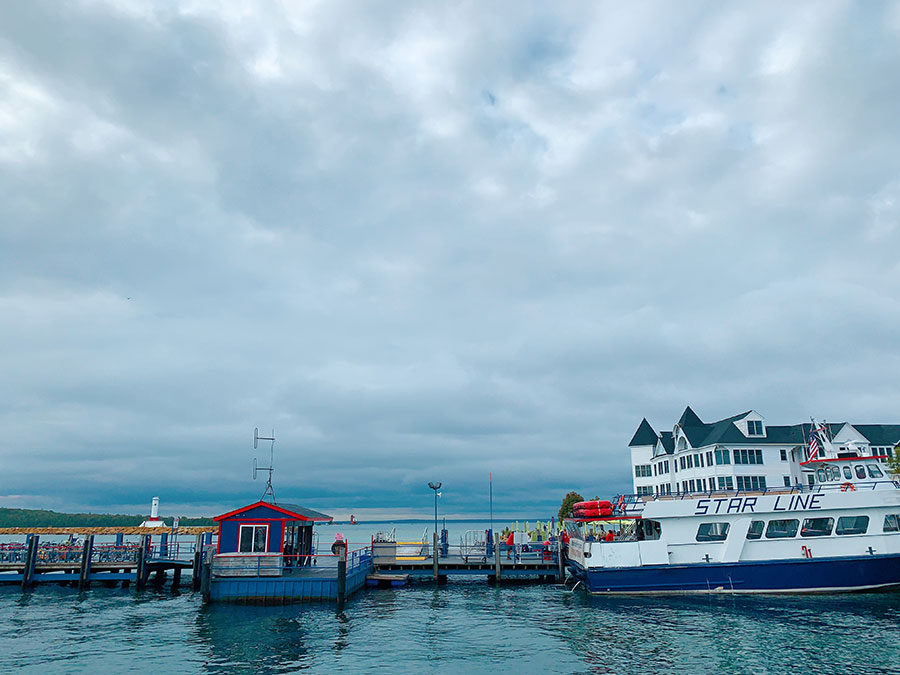 The weather turned sad on Monday.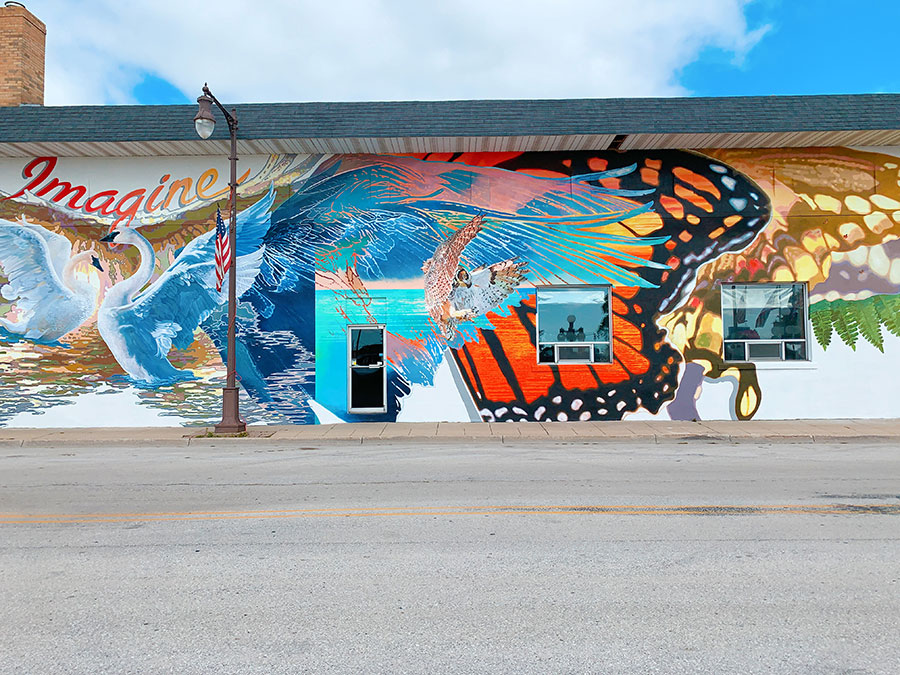 Manistique, MI mural.  Try to say that three times over.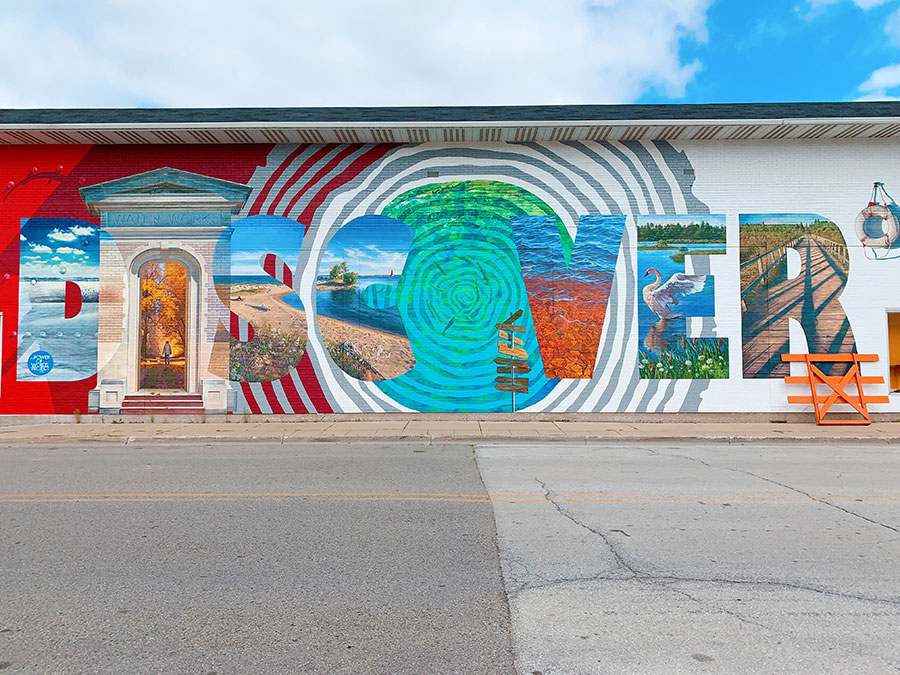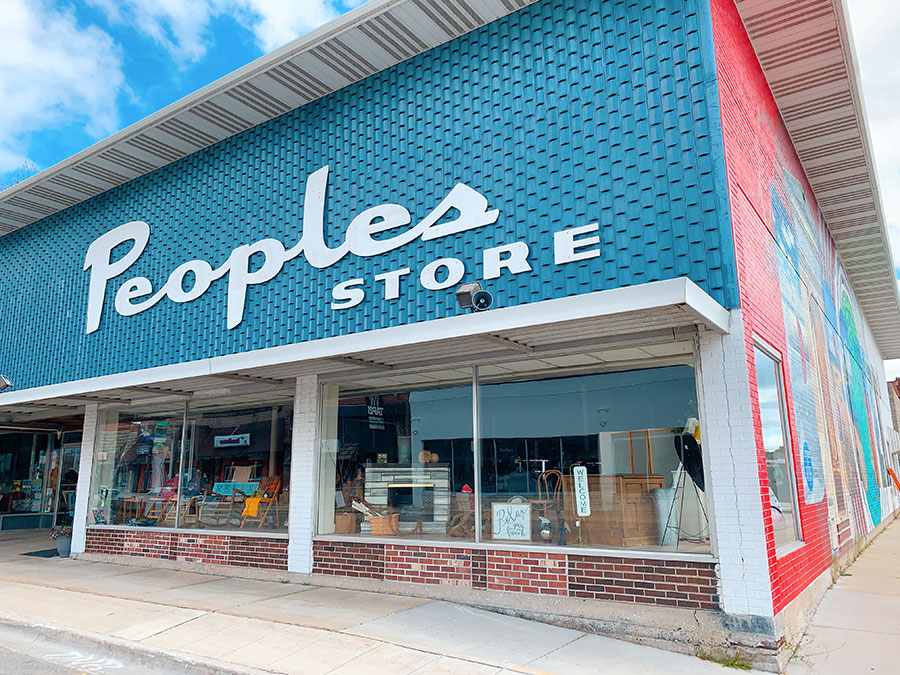 Small towns are the cutest.
'til next time, Michigan.