Our last day at WDW!  Still sunny, still cold, still windy, still bundled up — but off to the Magic Kingdom! We started the day early with a breakfast of Mickey waffles (always a must for me everytime I visit the parks). We walked from the resort to the park and guys…. we were the first ones into the park.  No joke!  We didn't plan that and it just happened!  How cool is that?
The park was not crowded so we packed a lot into just a few hours!  We went to see the castle (which is now pink and blue… my verdict on it is still out). Mike went on Space Mountain and Big Thunder Mountain Railroad.  We both went on the Tomorrowland Speedway.  I went on Dumbo — the pink Dumbo — as a nod to my childhood memory of making my dad wait and track down the pink Dumbo for me.  No other color would do!  Sounds like me at age 5, right?!
We went on Peter Pan's Flight and it's a small world. We stopped at Gaston's and got a Grey Stuff cupcake, a cinnamon roll, and LeFou's Brew as a second breakfast of sorts.
We tried to go on Pirates of the Caribbean but it was down for the whole day! What a bummer. But we did the Enchanted Tiki Room and we saw Captain Jack Sparrow hanging out in Adventureland (and I got my Dole Whip!), so all was not lost.
We took a break at Liberty Square and I bought a Mickey pretzel — and I checked on our flights for the next day.  A big snowstorm was scheduled to roll through the midwest and we wanted to beat it — so we changed our flights to come home sooner (early morning the next day instead of late afternoon).  I'll forever remember snacking on my Mickey pretzel while using the United Airlines app to change our travel plans.
We covered all of the Magic Kingdom by early afternoon and needed to figure out what to do for the rest of the day.  We went back to the hotel and rested for a while, then decided to go to Universal Studios' City Walk.  Mike wanted to find some Harry Potter stuff for the kids.  We had a late lunch / early dinner at Margaritaville (we find Jimmy Buffett wherever we go!).  Then we stopped for some Voodoo Doughnuts!  *chefs kiss* An excellent end to the day!
We headed back to the hotel to pack for our earlier-than-expected flight the next morning.  It was a good thing we rebooked because as it turns out, we would have been stranded in Chicago overnight had we not!
Our trip was so lovely and I'm just so happy that it turned out the way it did.  Mike was a great travel partner, the weather was great (no rain!), and we had such a good time.
Here are some stray bullet-pointed thoughts…
I think this trip to Disney was one of my all-time favorites (and I've been there many times). It was like the stars aligned in so many ways and it was just such a fun experience.
Disney during a pandemic was pretty great.  I thought they did a phenomenal job of taking every precaution possible.  Cast members were fanatical about masking — and they would speak up if someone wasn't wearing one or wasn't wearing one properly. Plexiglass barriers were everywhere. All food ordering was done through the mobile app, to reduce the amount of people standing around together in line.  Two thumbs up, Disney.
But holy crap, Disney is expensive.  I mean, I knew this.  I was prepared for this.  But still: holy crap.
I'm so excited to see what they do for their 50th anniversary celebration this October.  WDW is 50! Can you believe it?  Seems like it was just yesterday that my parents and I were there for the 25th — with the birthday cake castle.
And lastly, as much as this pains me to admit:  I have become a pin collector!  LOL.  I never thought I would but the bug bit me… hard.  The pins are just so cute and such an adorable way to commemorate a trip to the parks!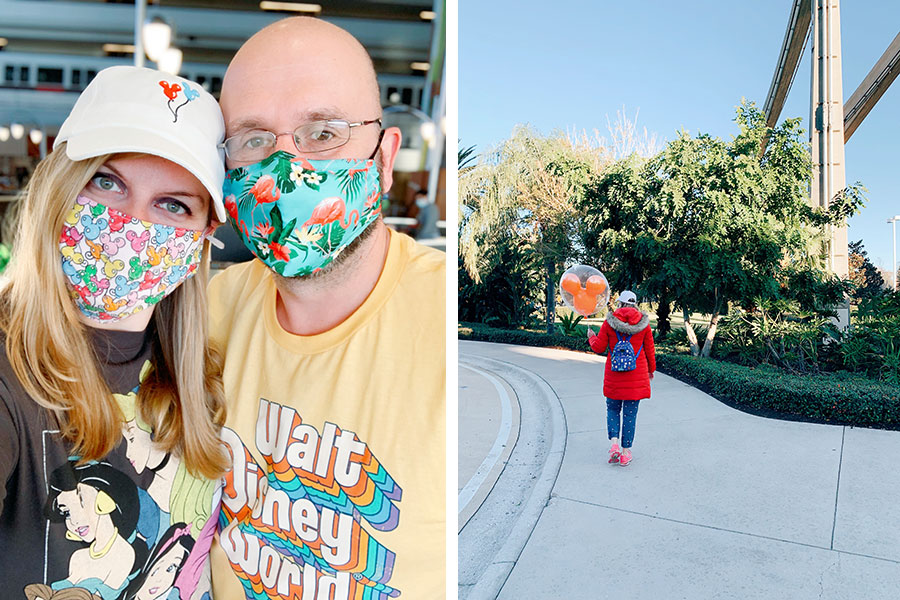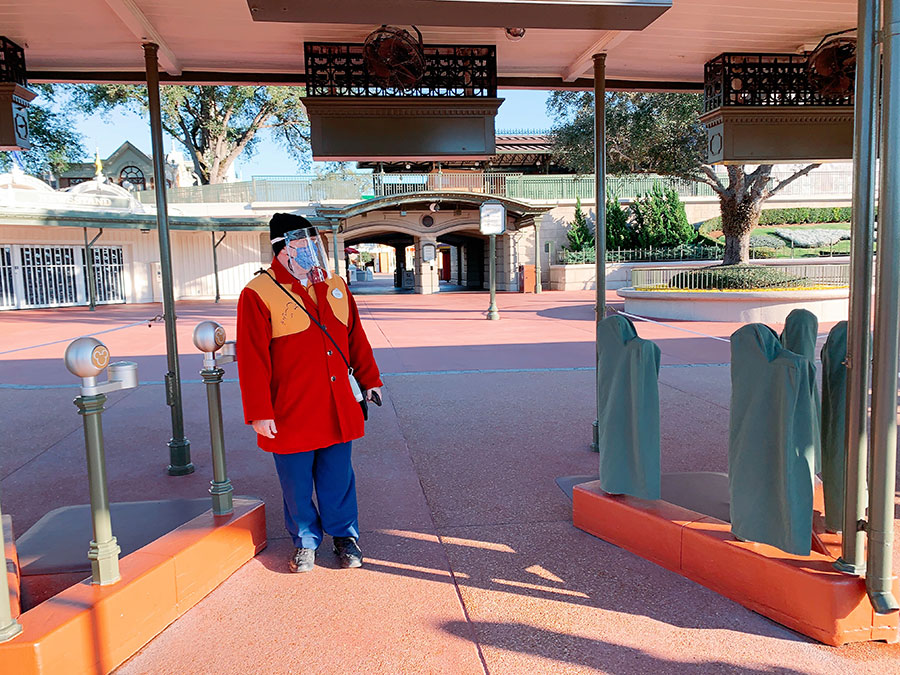 We were first in line to get into the park! FIRST!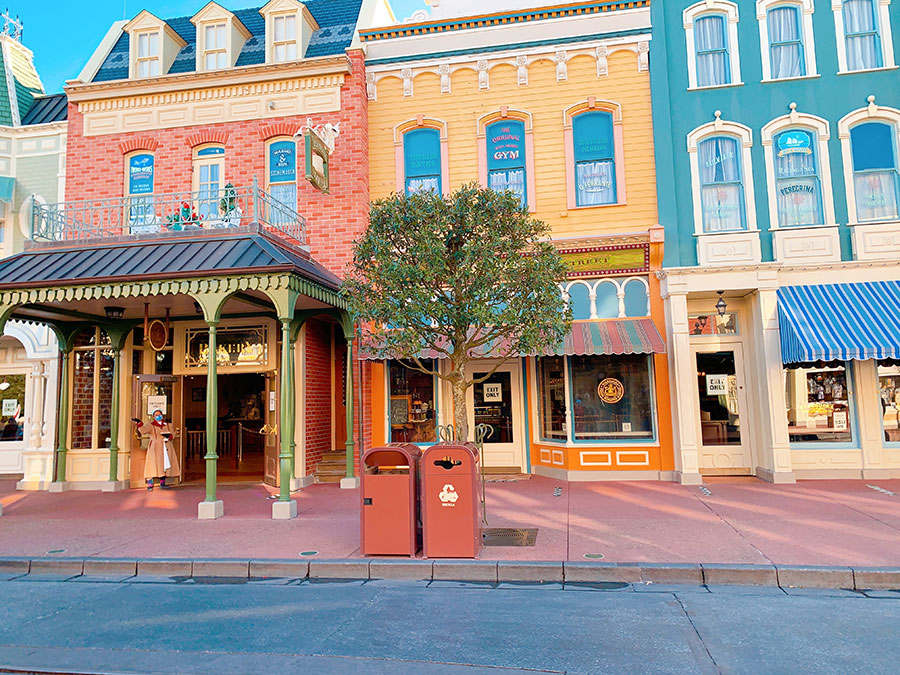 I've never seen Main Street USA so empty!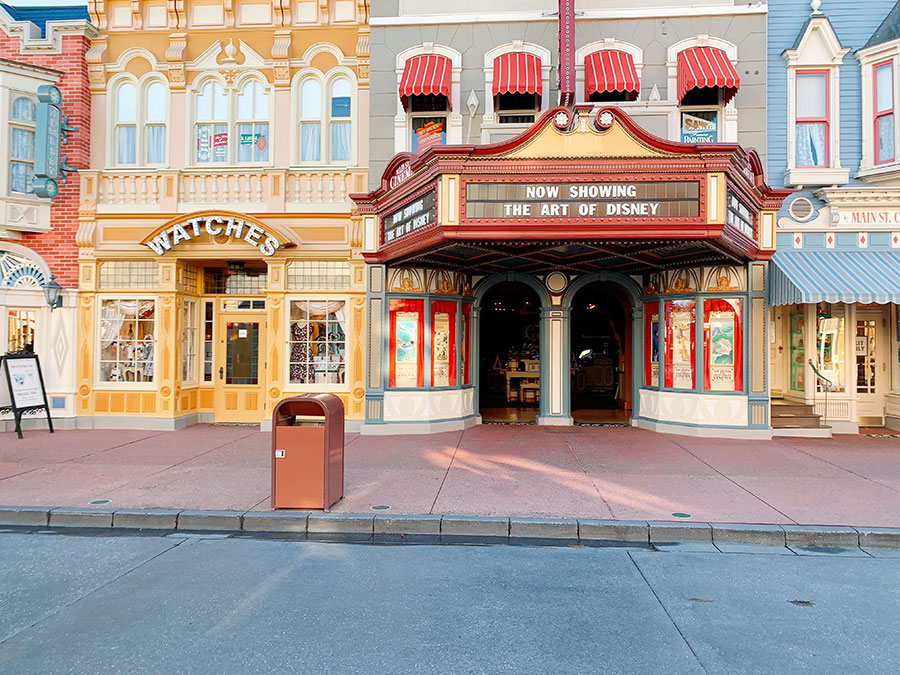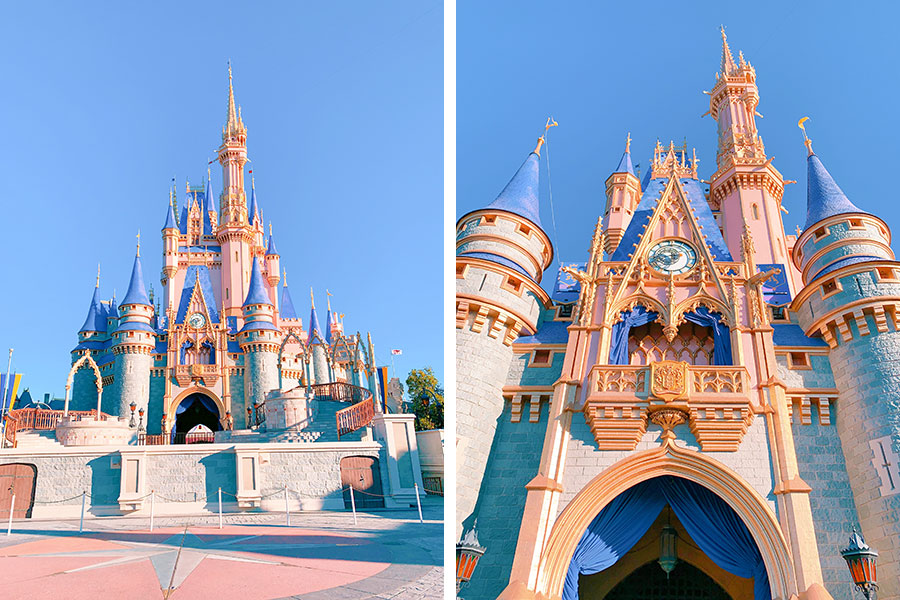 What a beaut.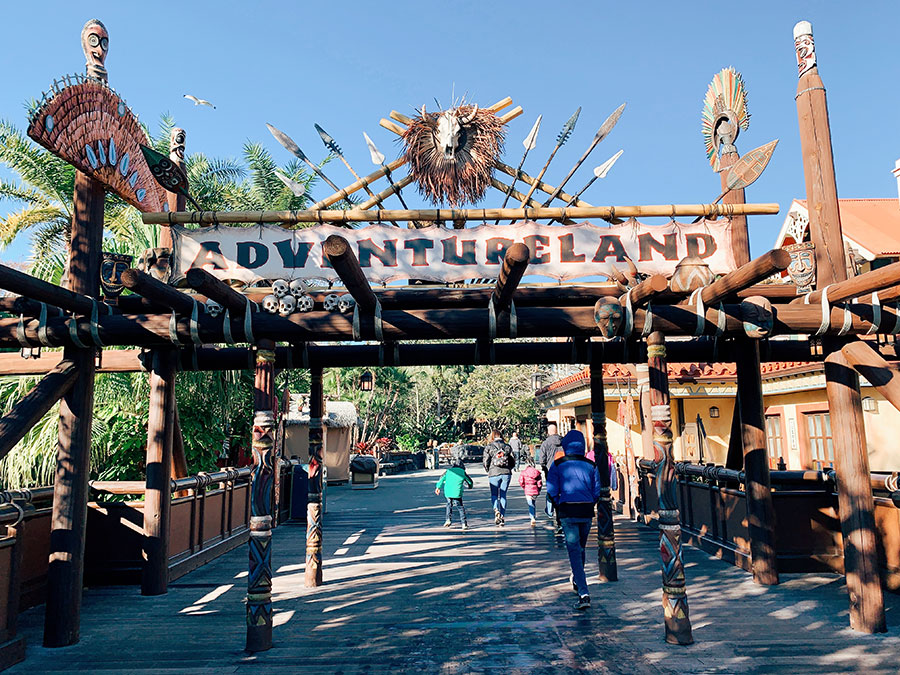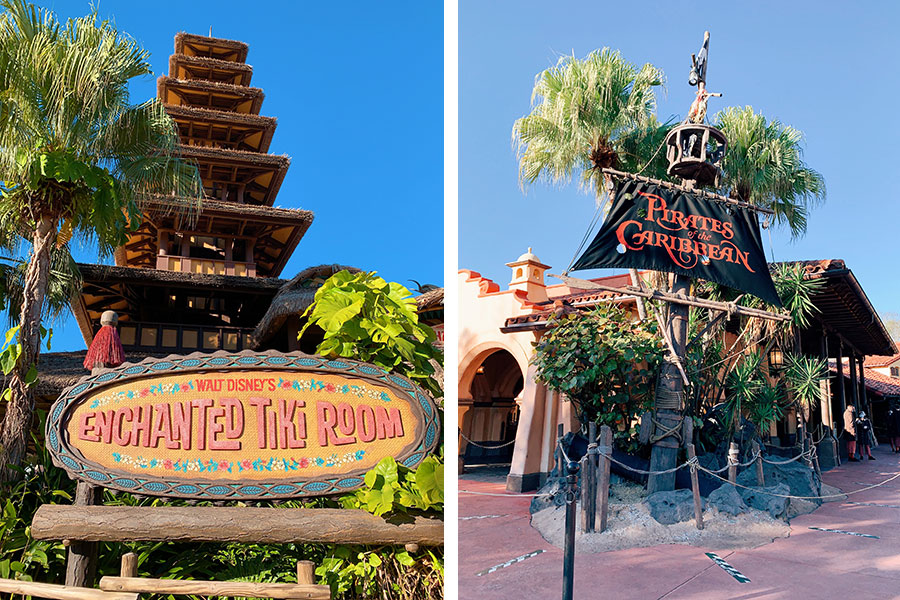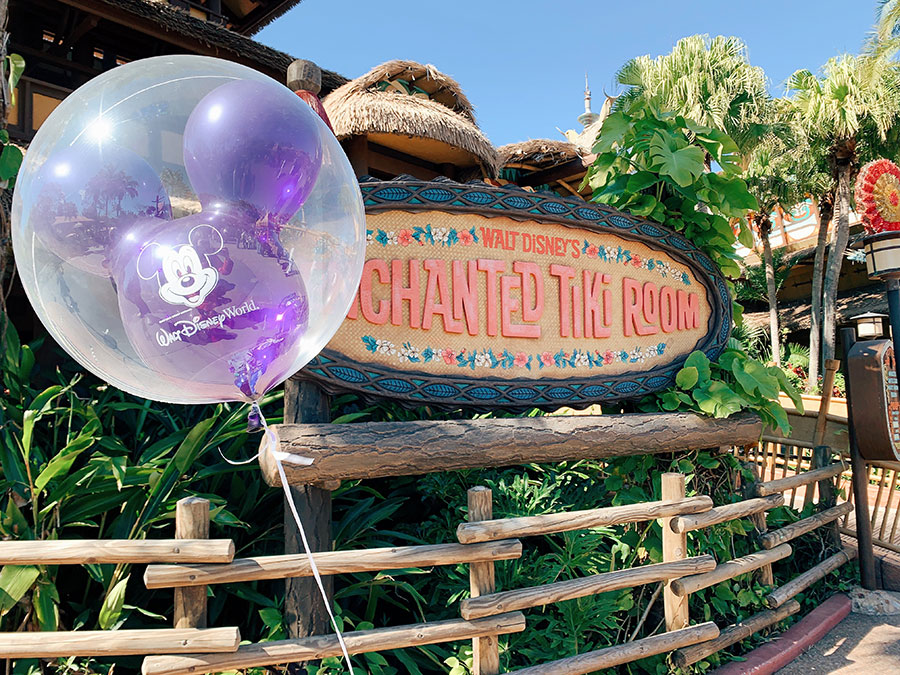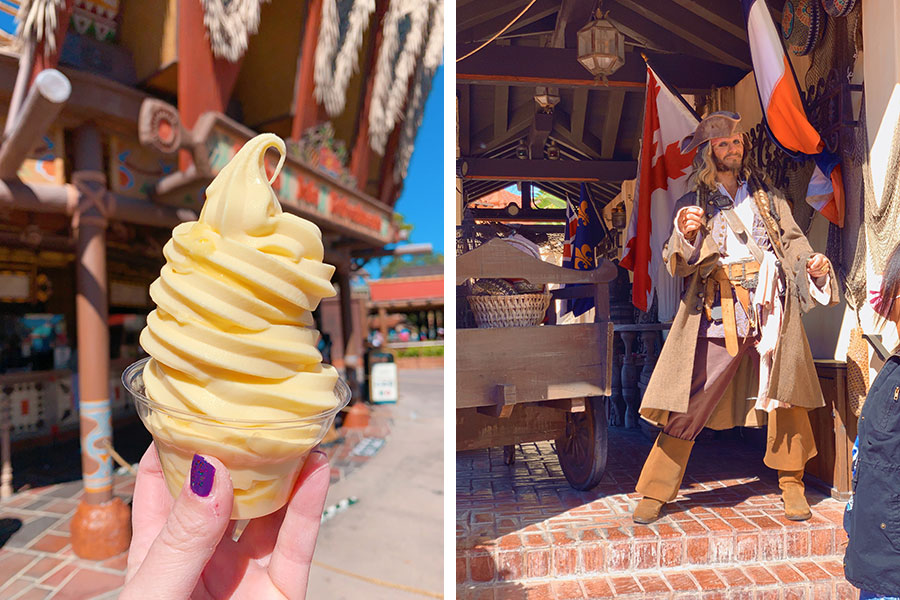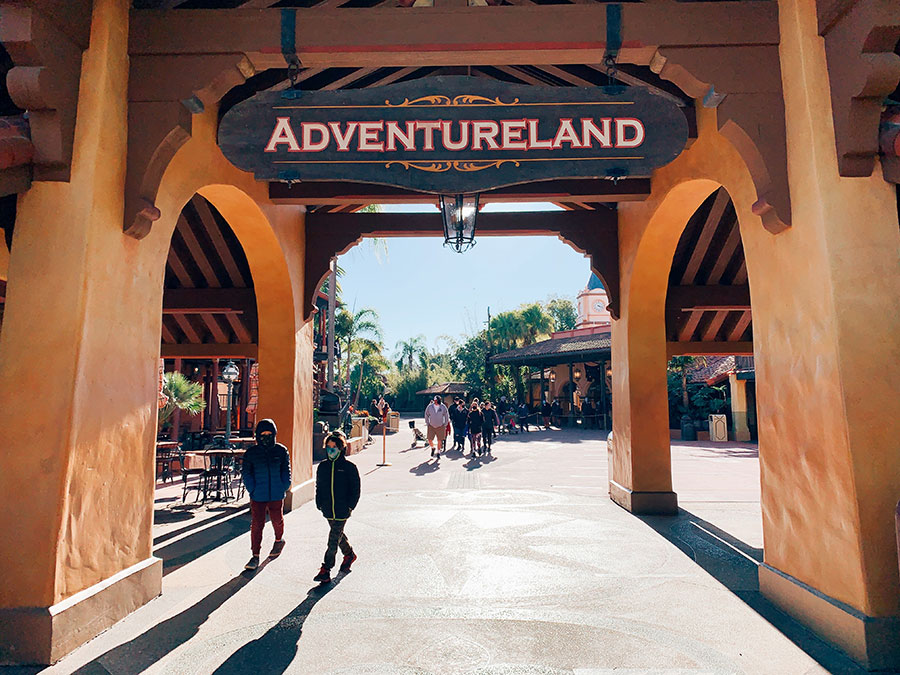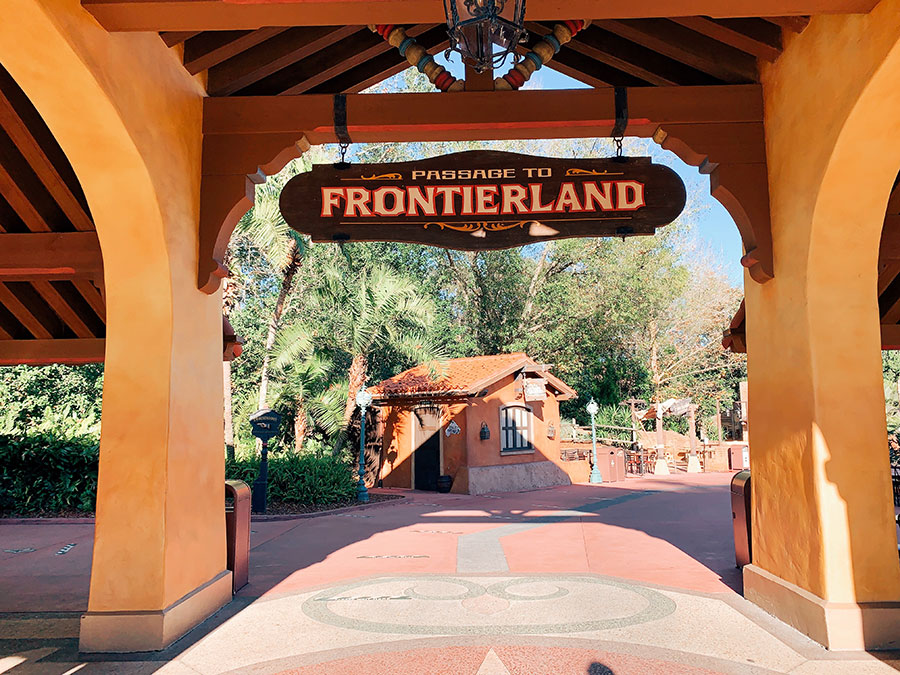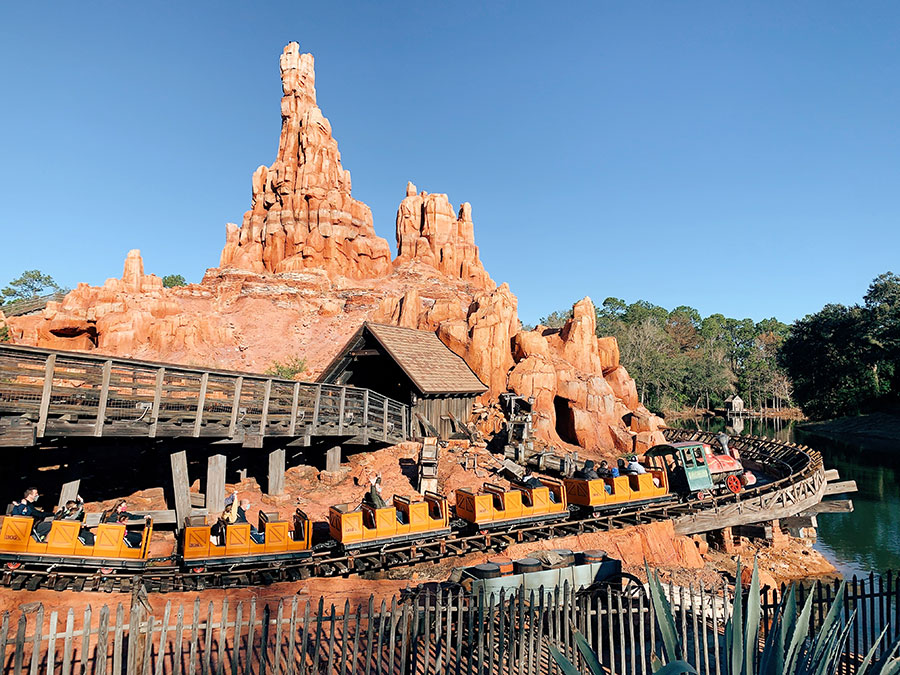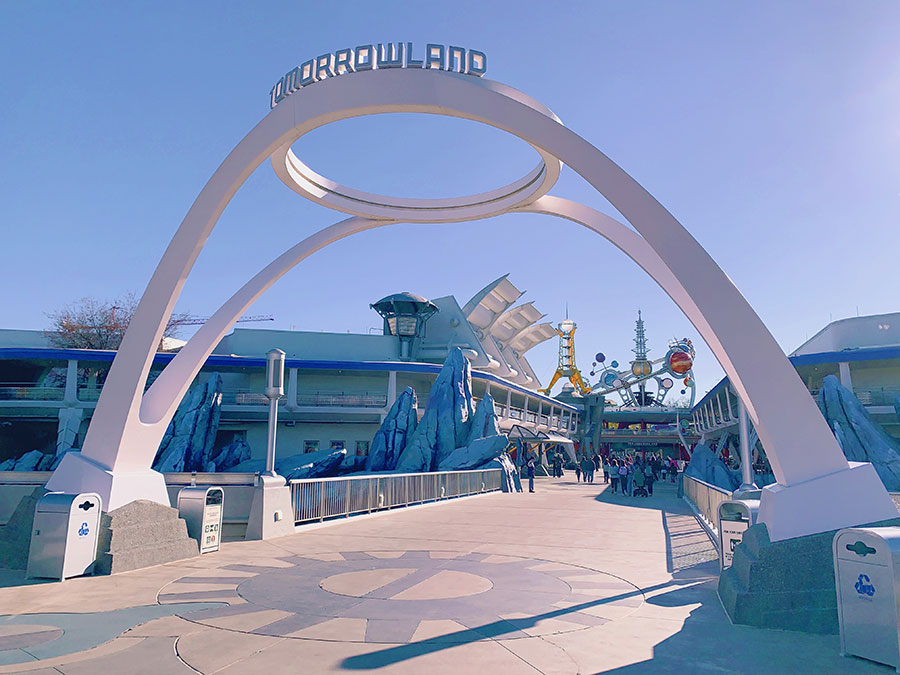 Fun fact: as much as I love all things outer space, Tomorrowland is my least favorite land.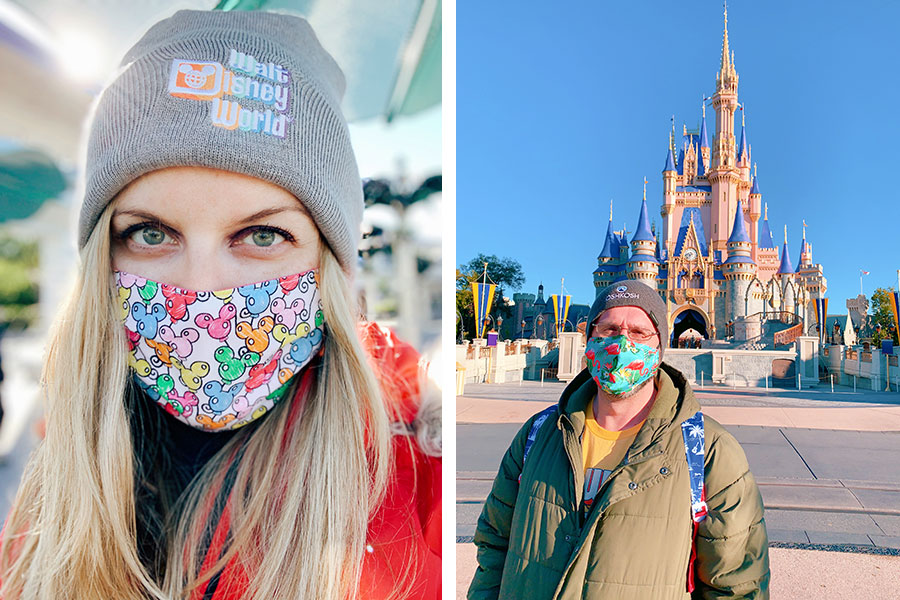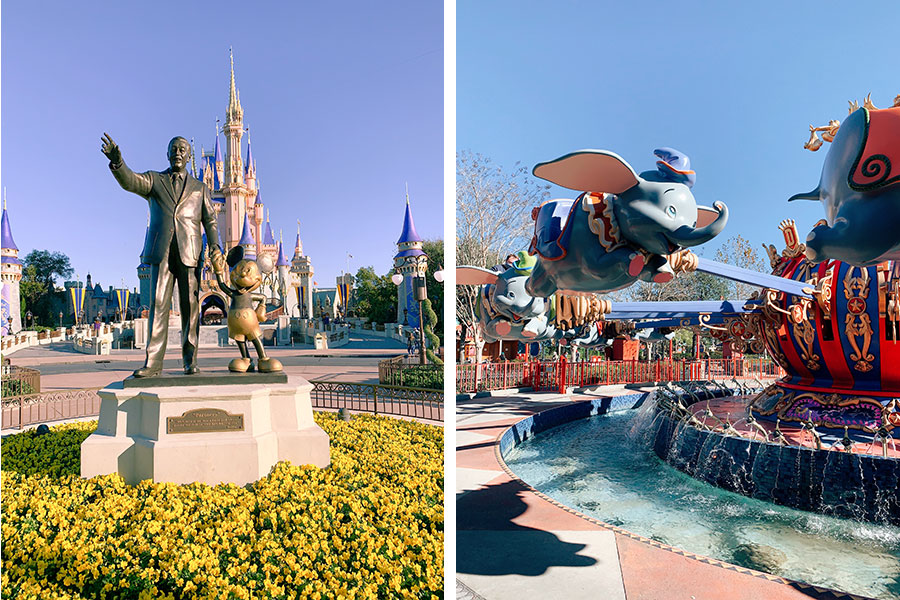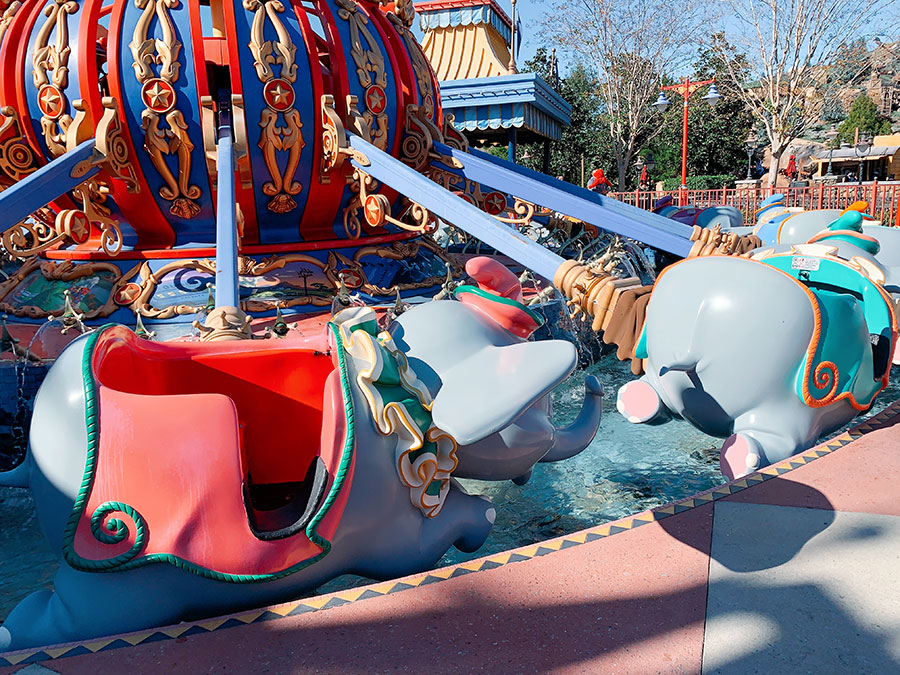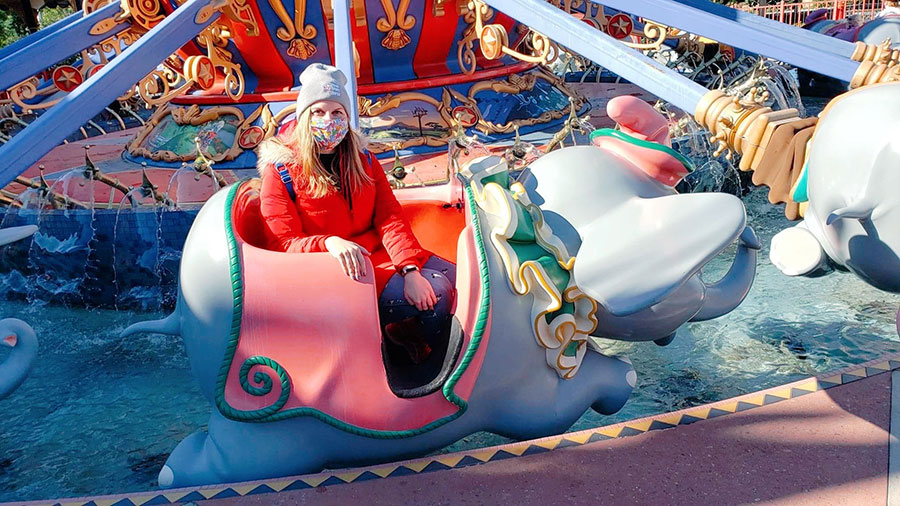 Pink Dumbo!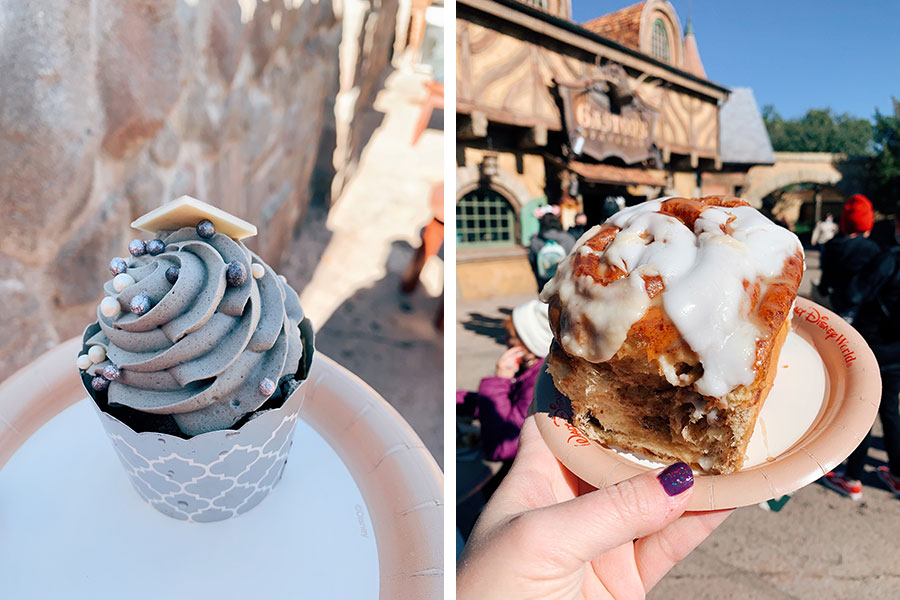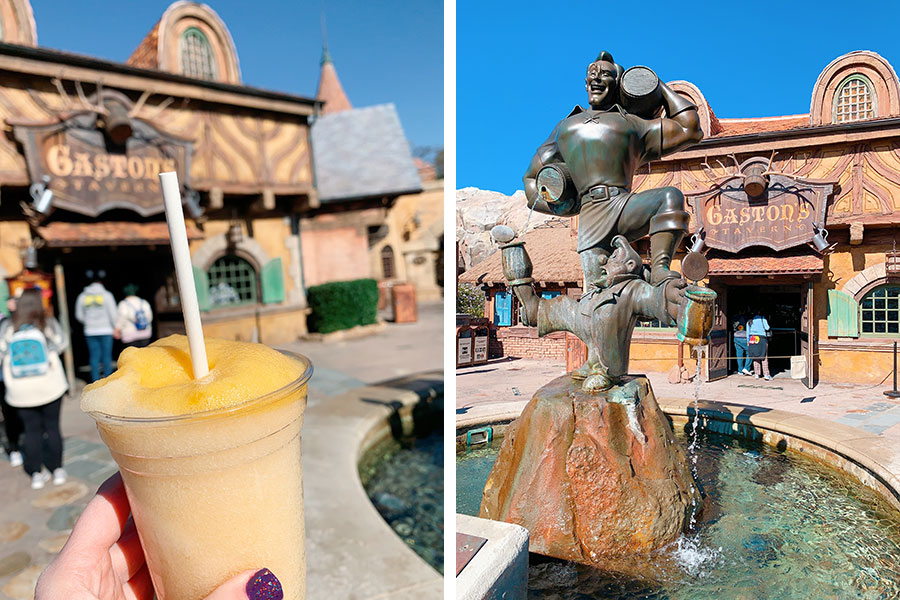 Everything at Gaston's was delicious! I especially love LeFou's Brew — frozen apple juice mixed with marshmallow flavoring.  It sounds strange but it's so good.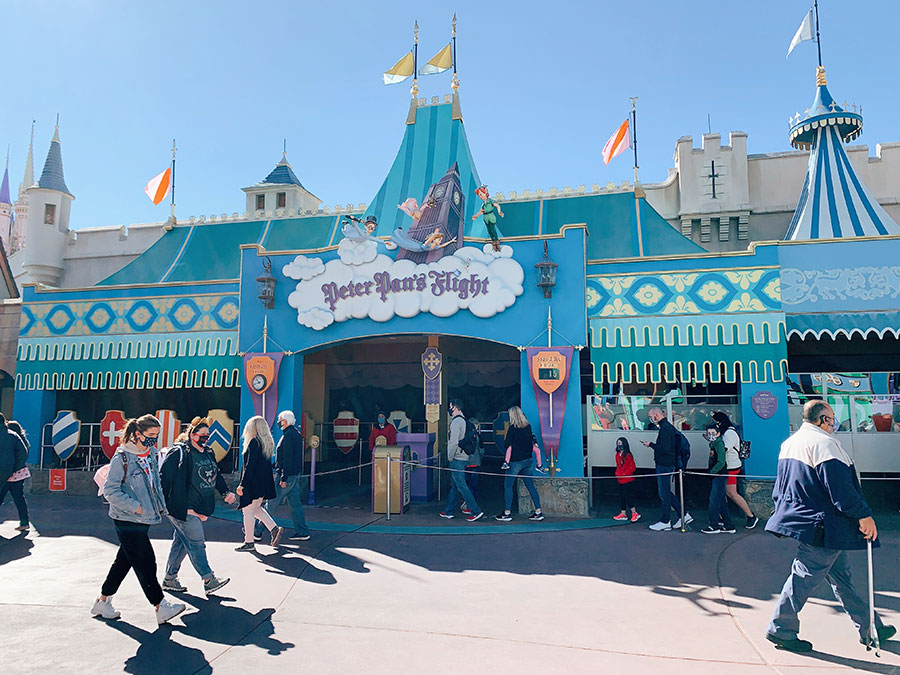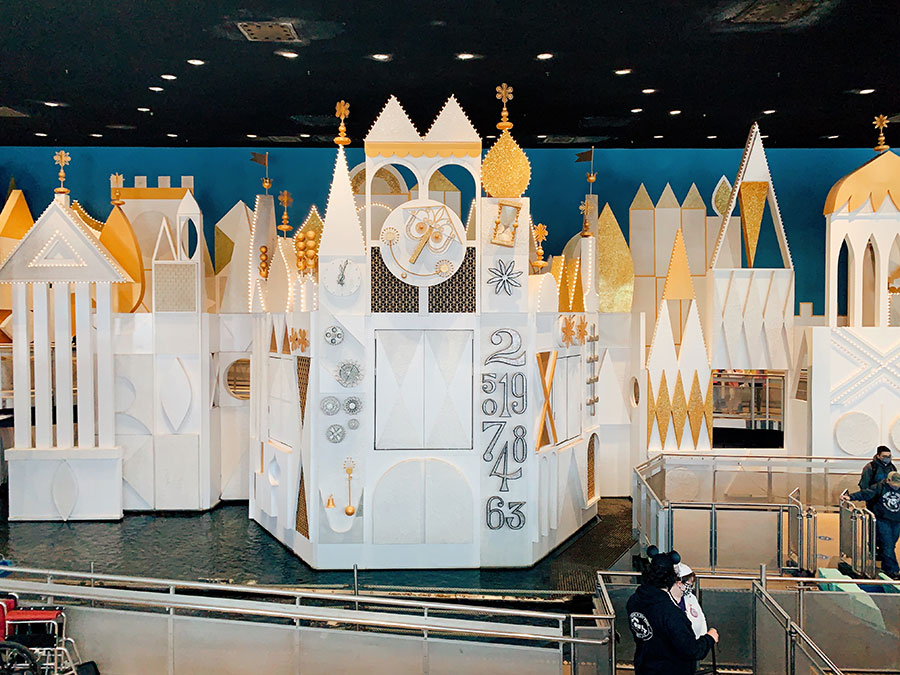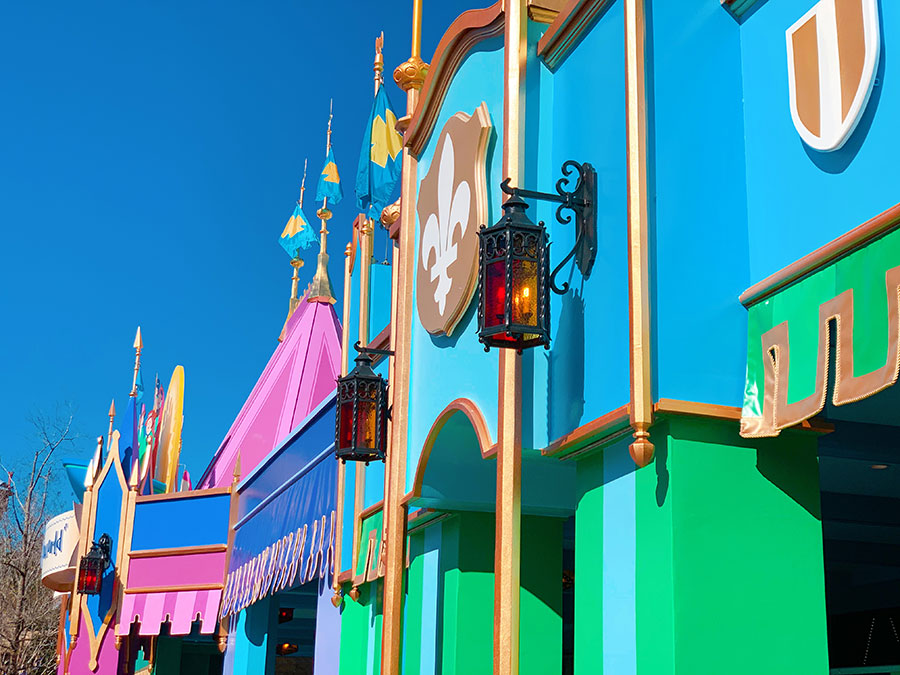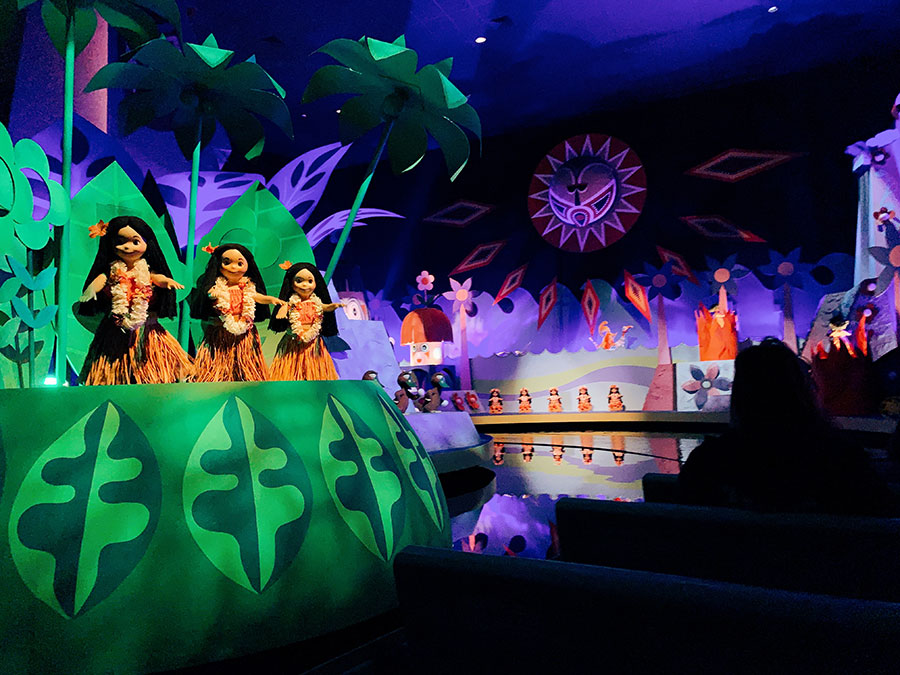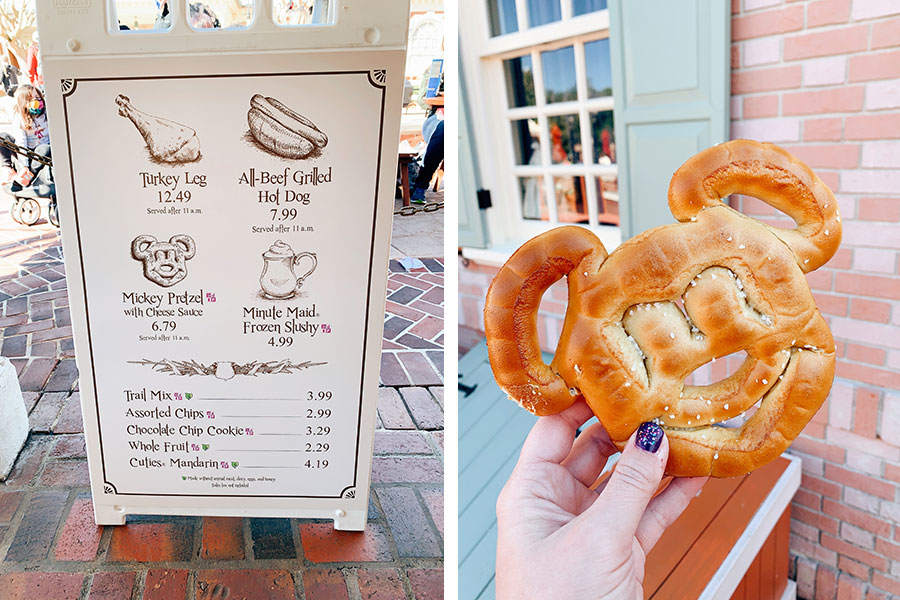 Mickey-shaped foods taste better.  This is a true fact.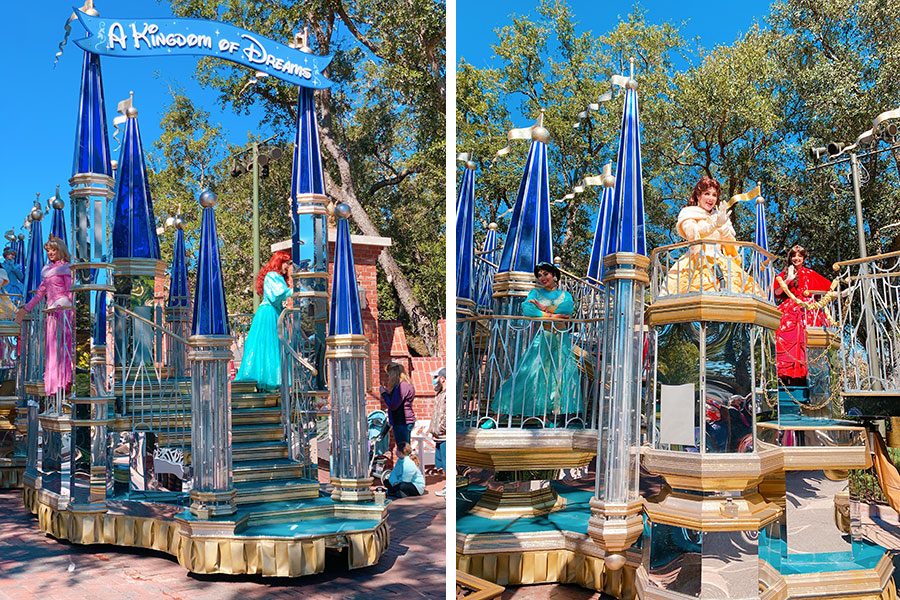 Another impromptu parade!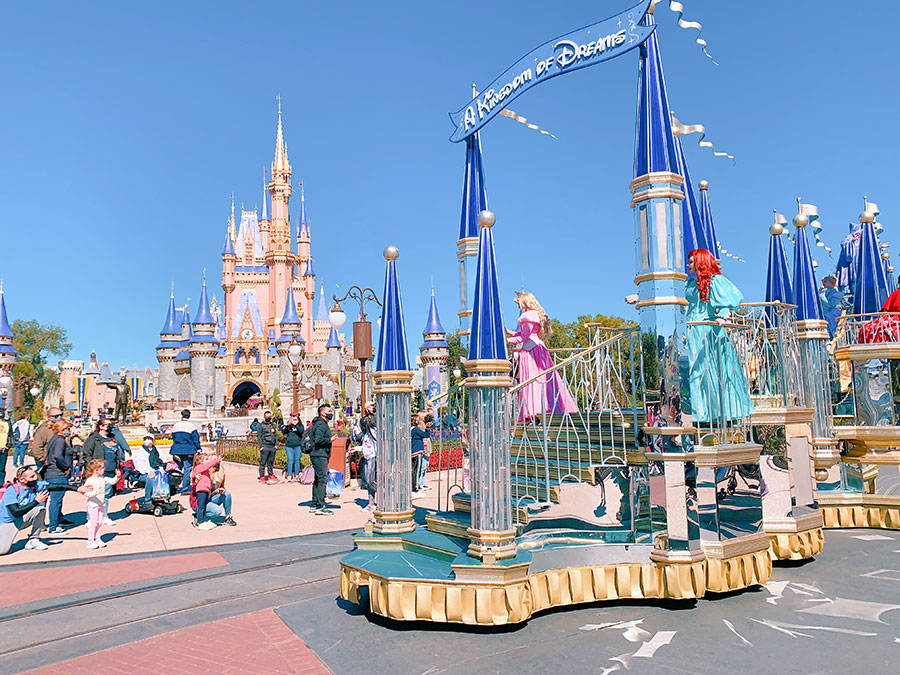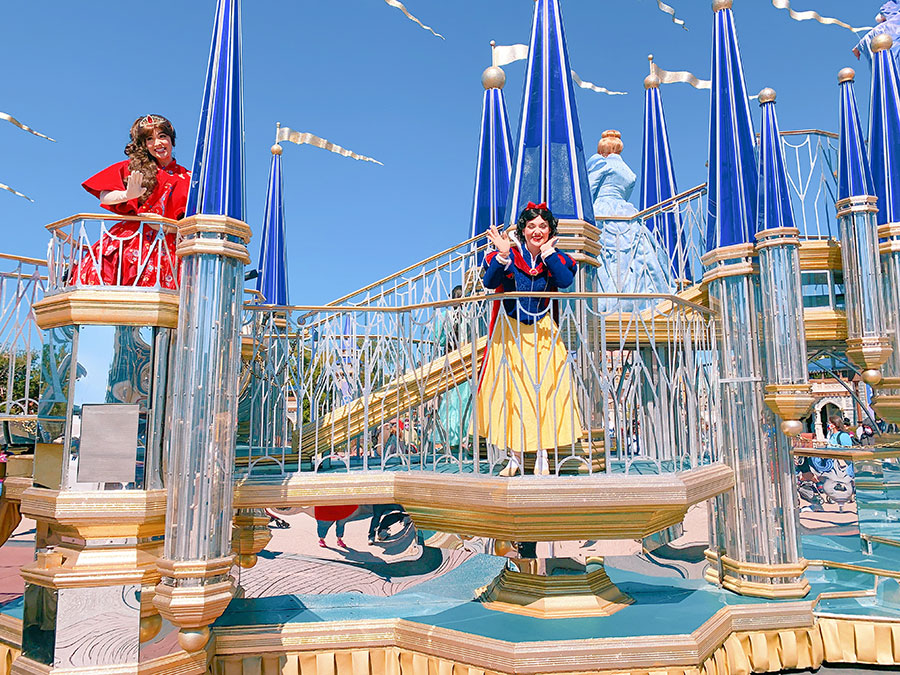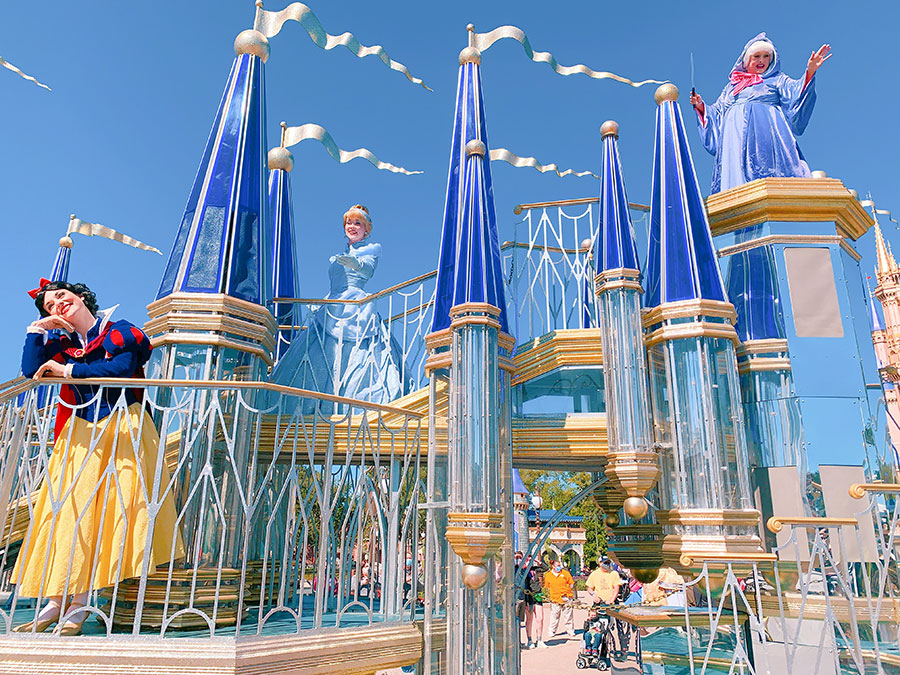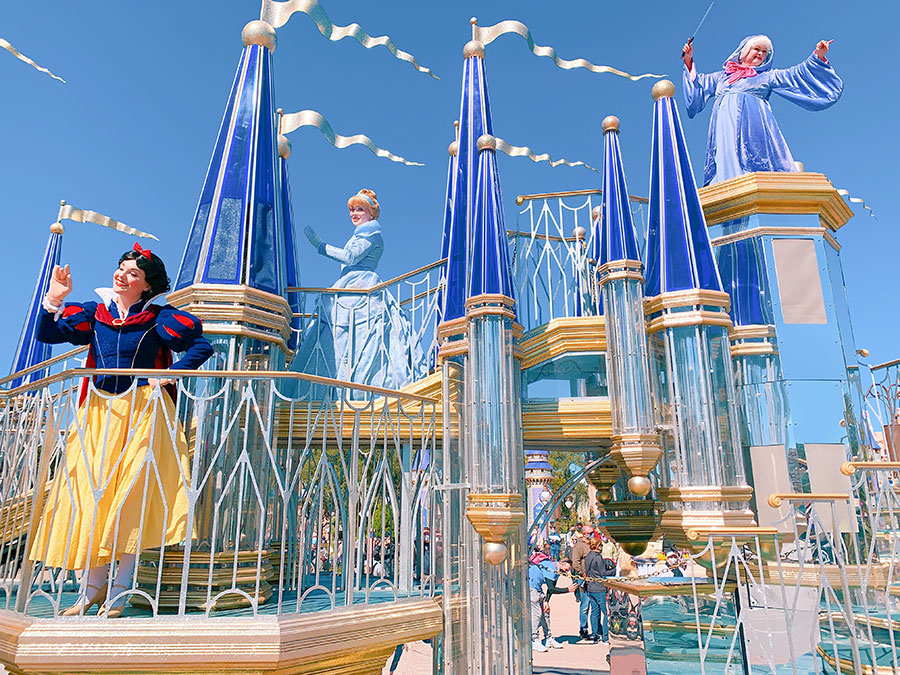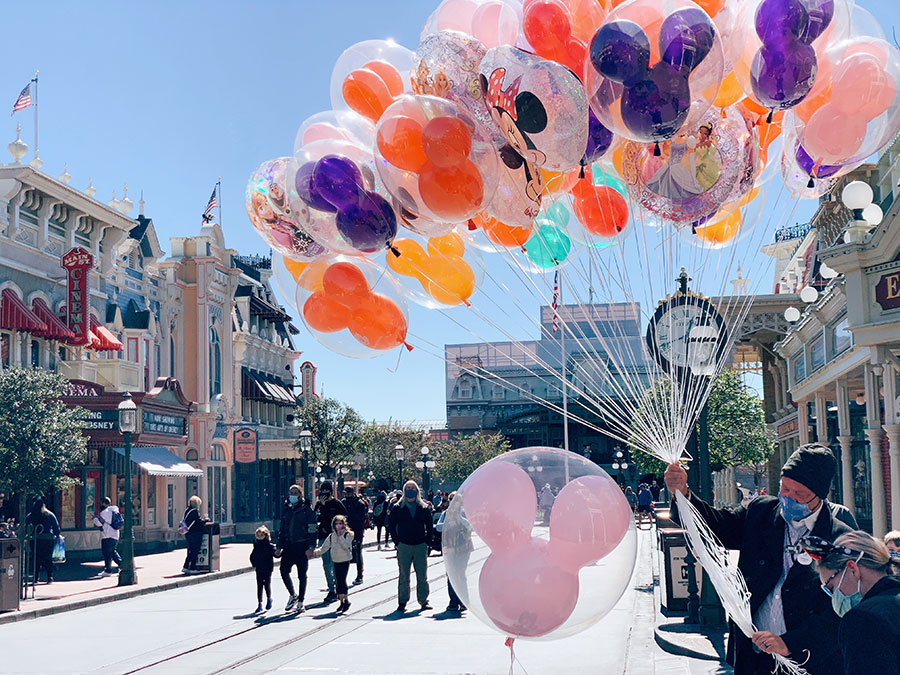 Oh how I adore Mickey balloons.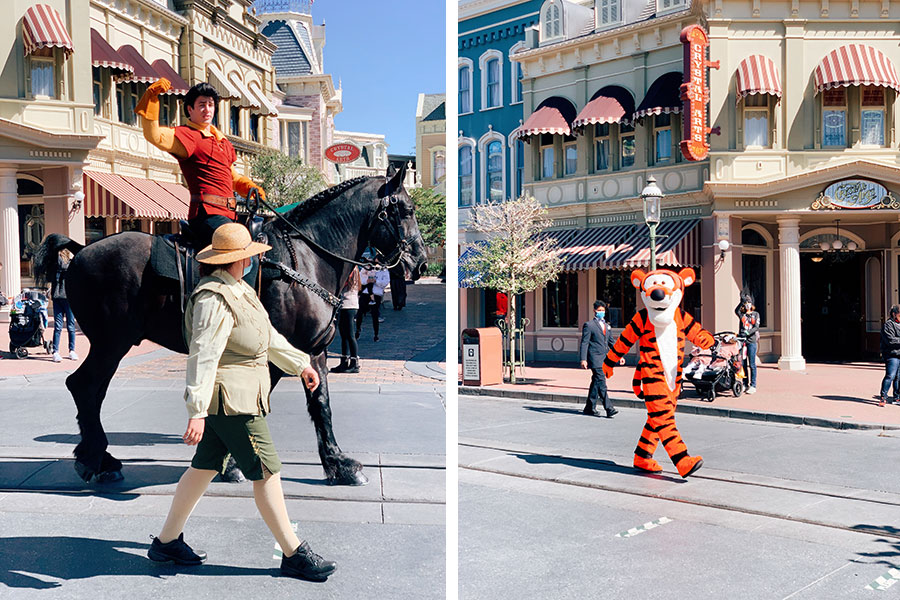 This marked the end of our time at the Magic Kingdom — farewell, Tigger! :)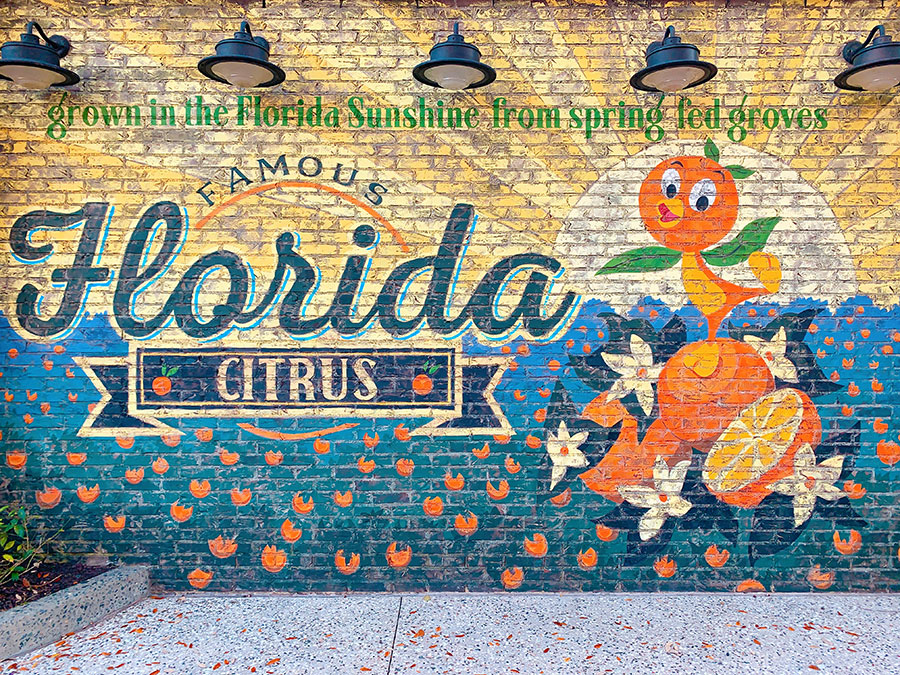 Now I'll share a few photos from Disney Springs, which we visited a few days prior.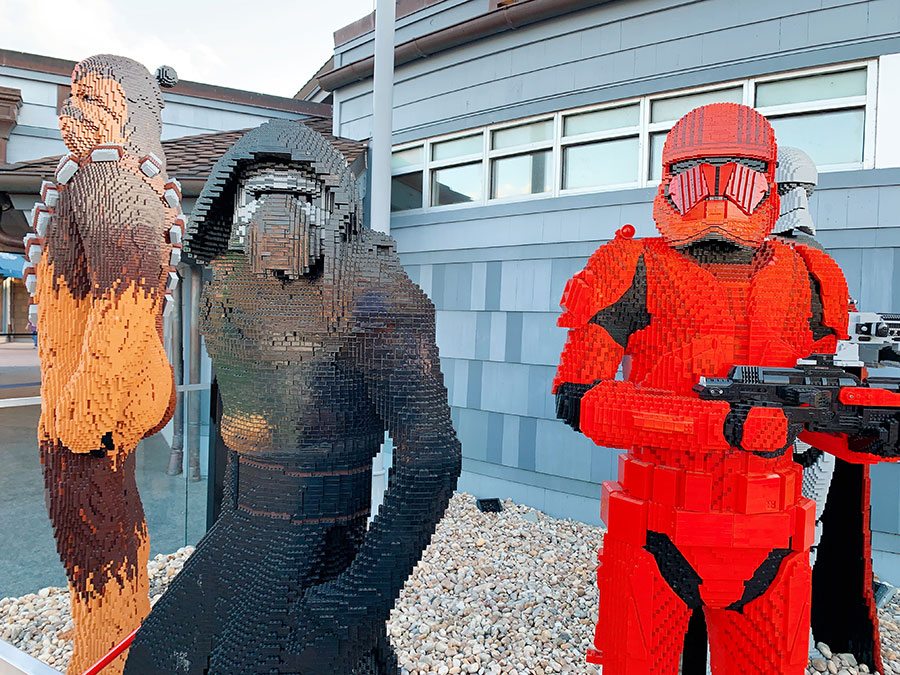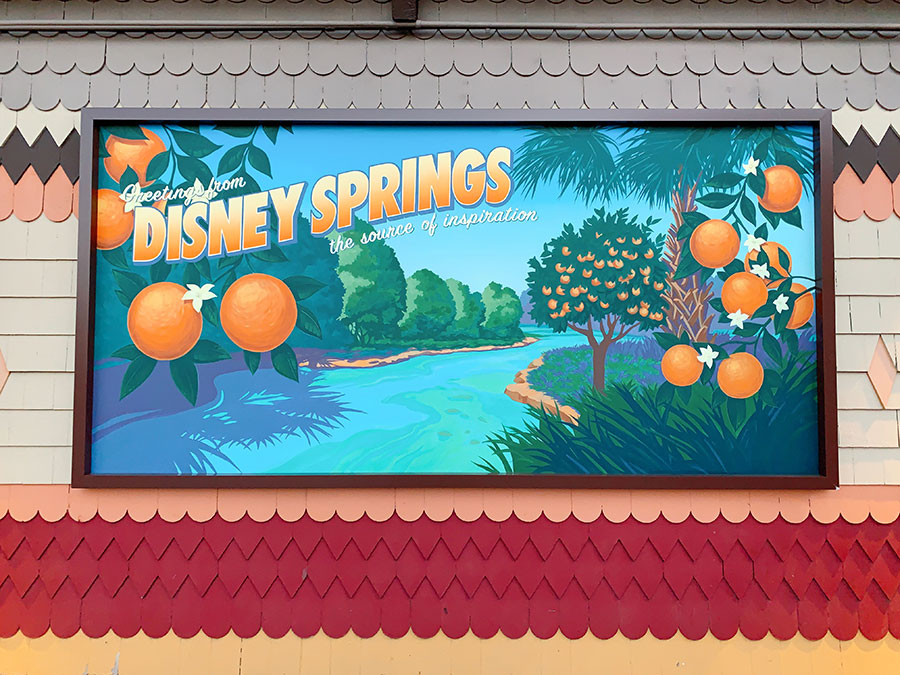 Disney Springs used to be called Downtown Disney.  It's basically an outdoor dining and shopping mall and you don't need a park ticket to get in.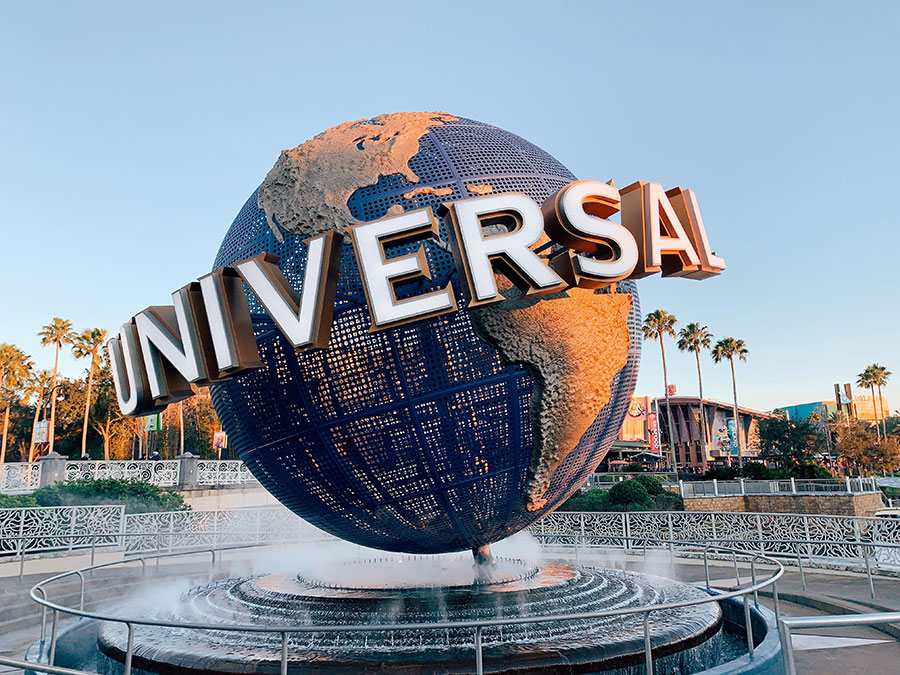 We went to Universal's City Walk on our last night in Florida.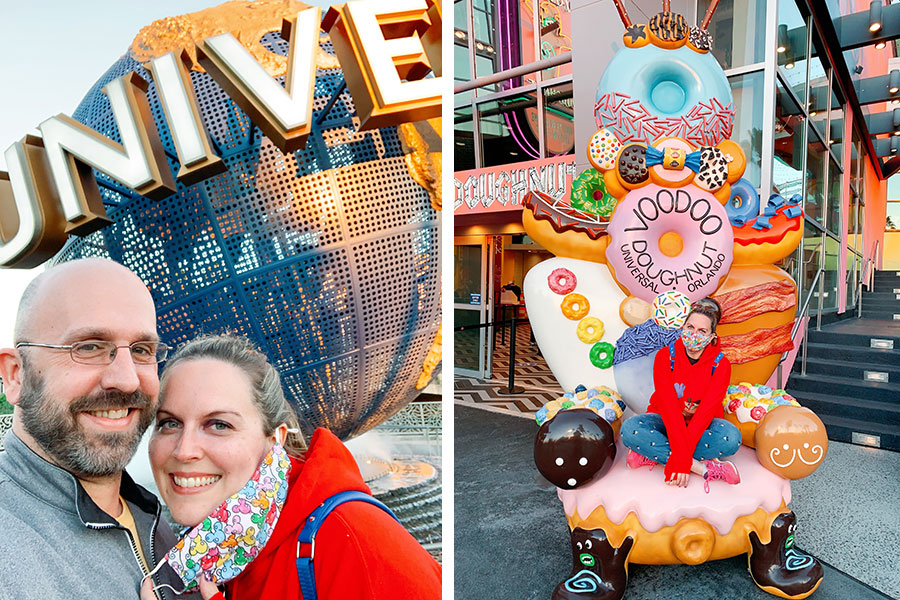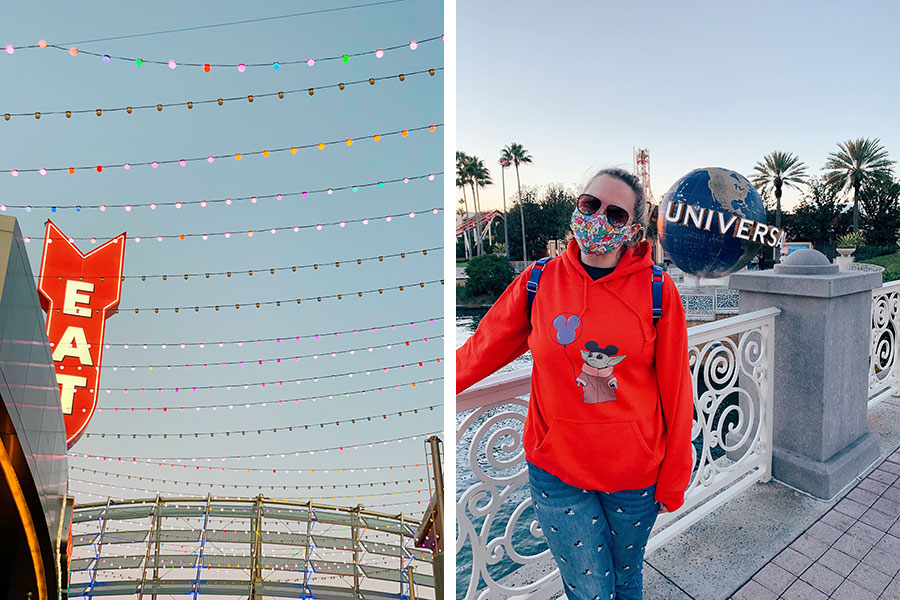 Still cold and bundled up in pants, sweatshirts, layers, etc!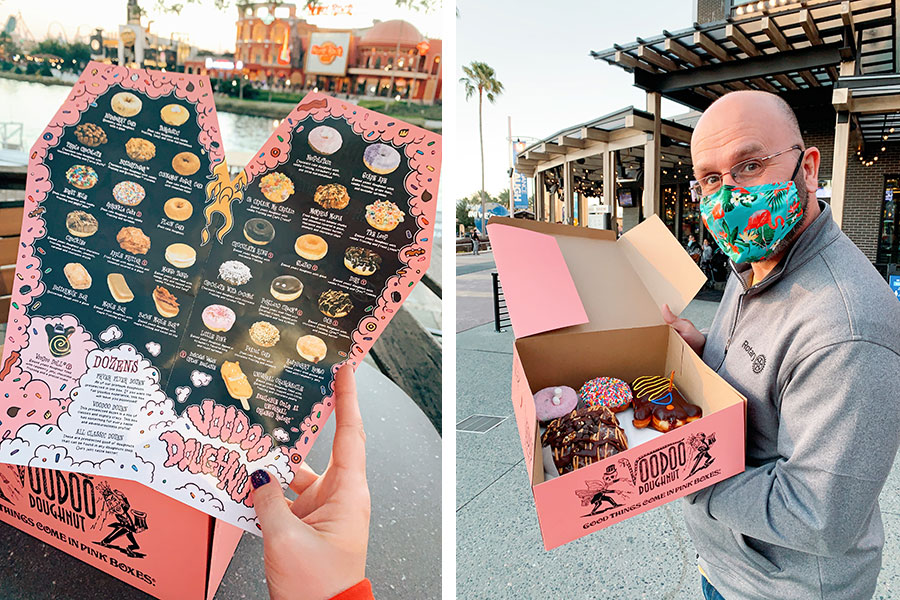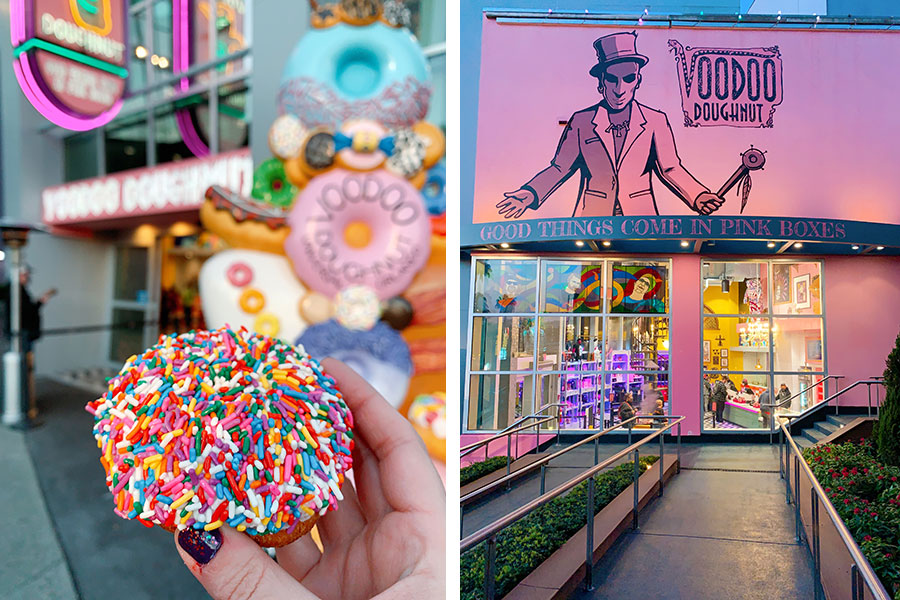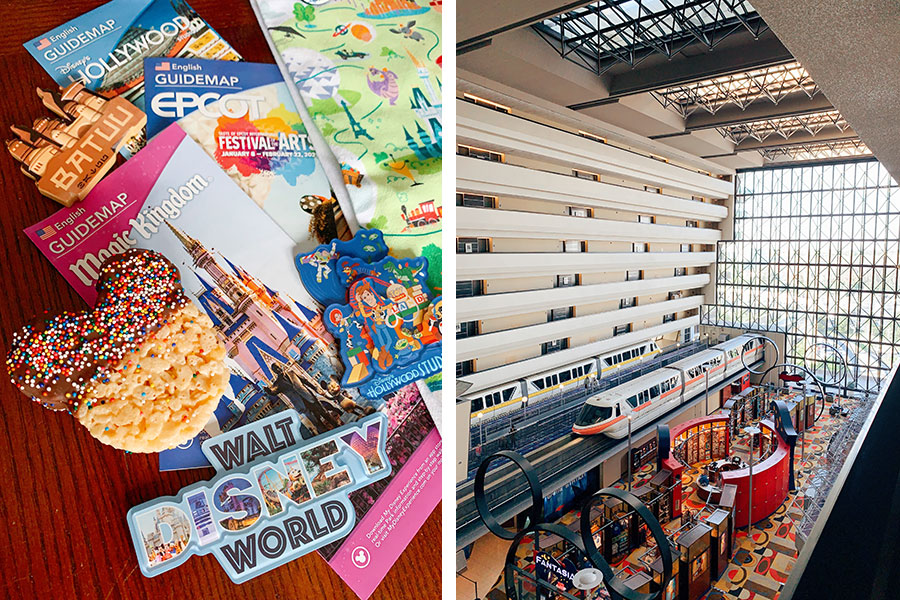 Goodbye, Disney World, I love you so.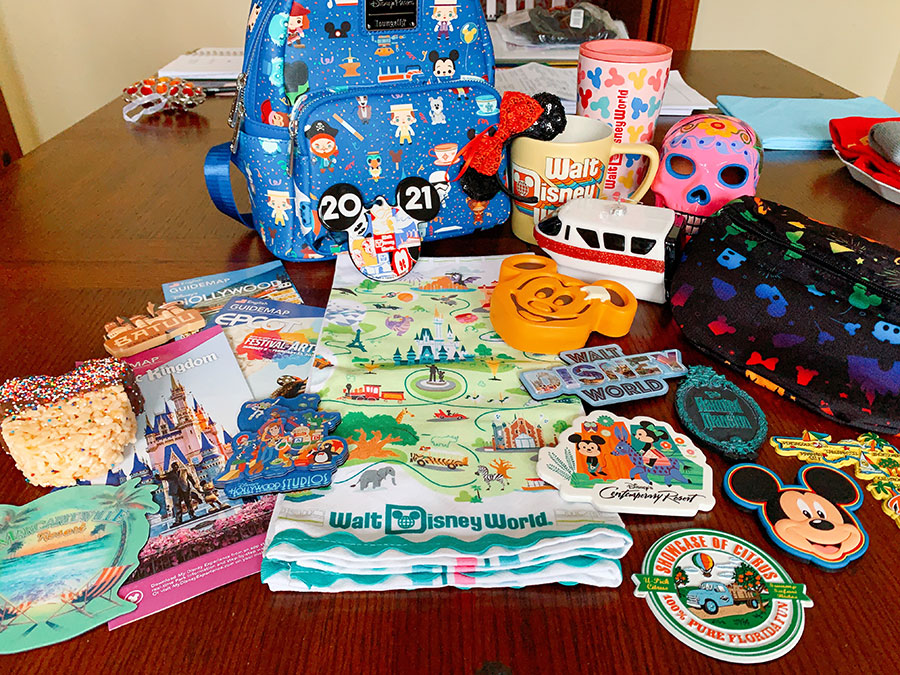 Souvenir haul!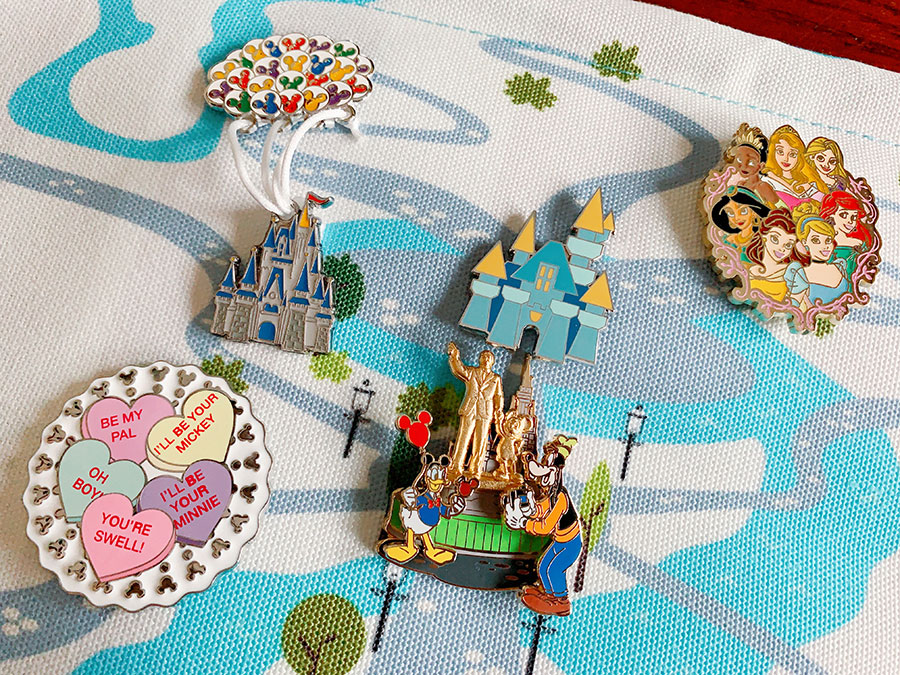 *whispers* I'm now a pin person!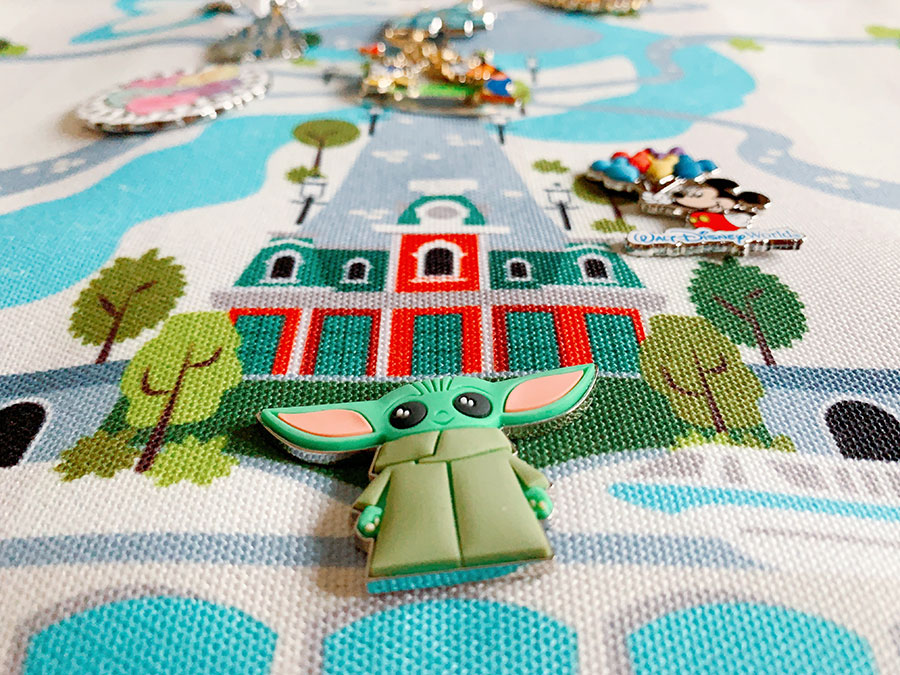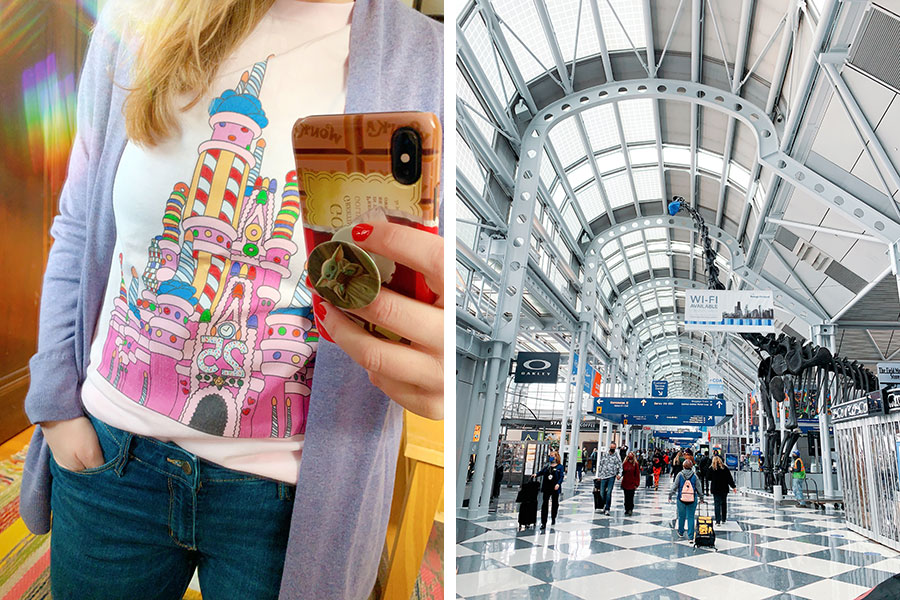 O'Hare – we liked the dino with the mask on!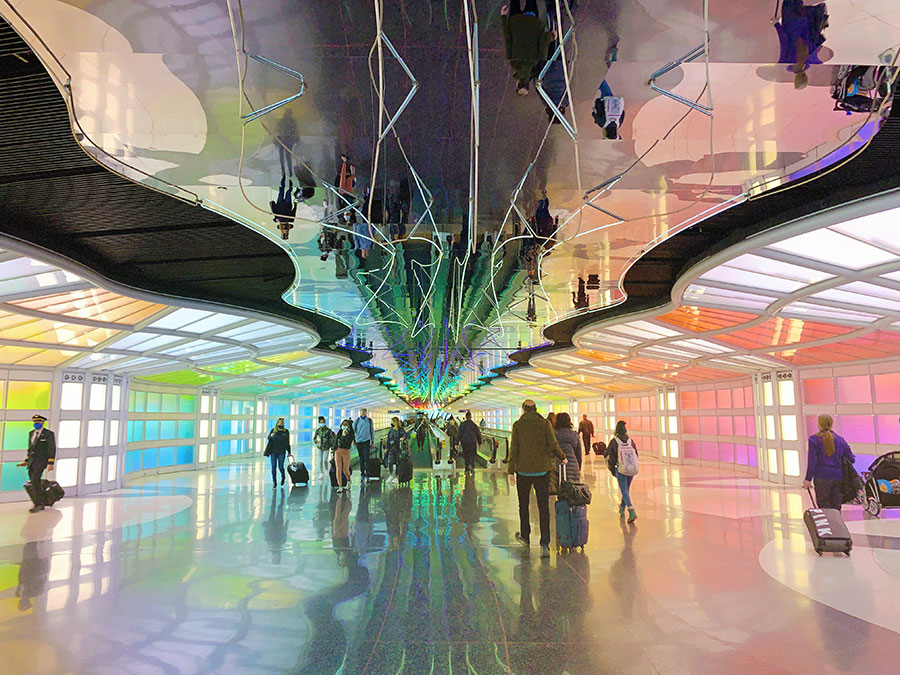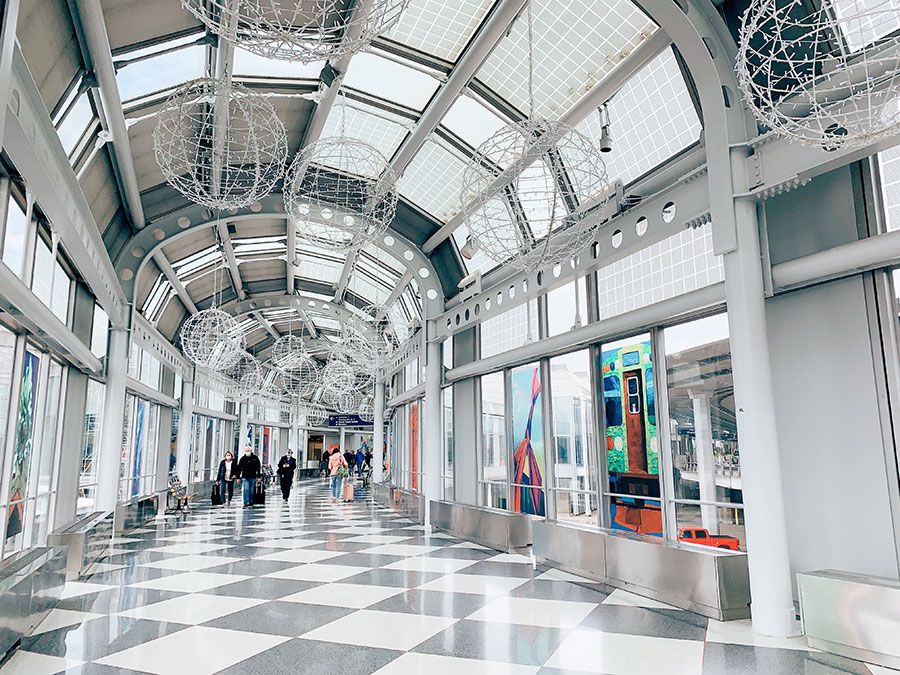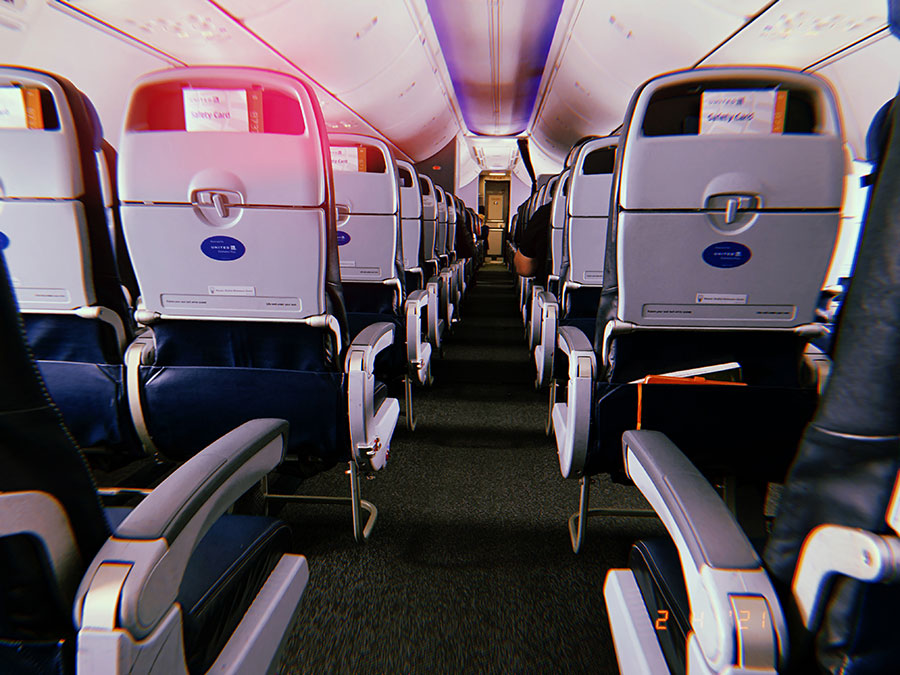 Heading home sweet home. 'Til next time, Florida!