Here are my photos from March!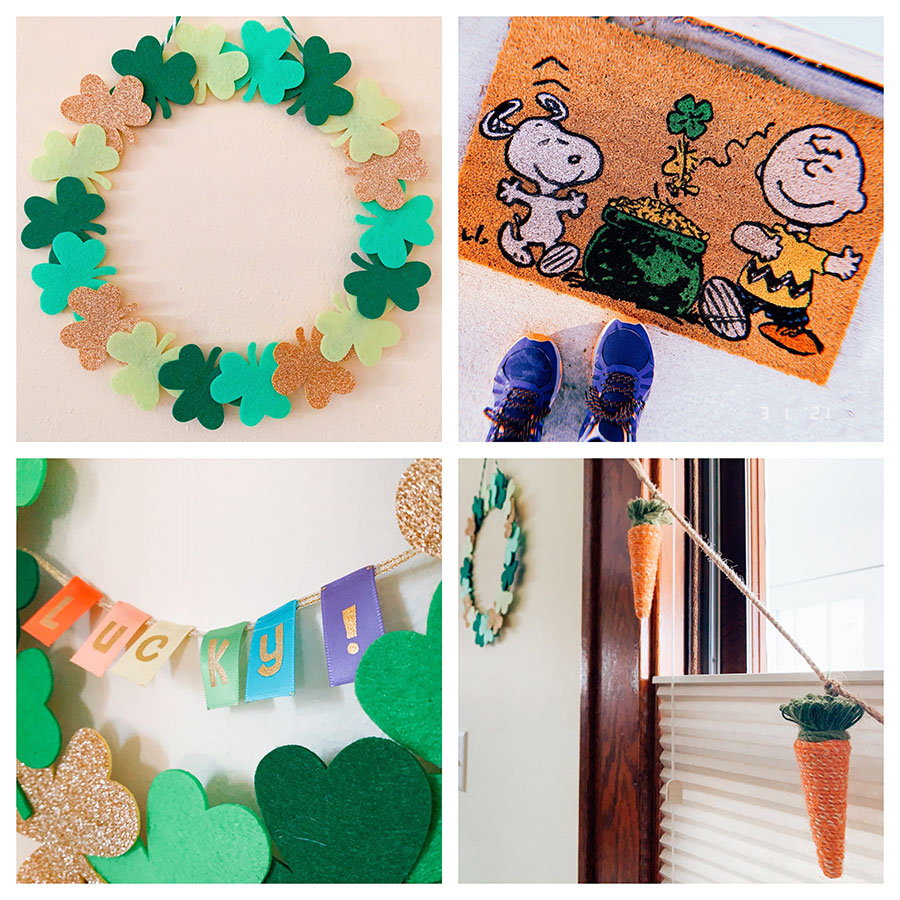 Spring decor.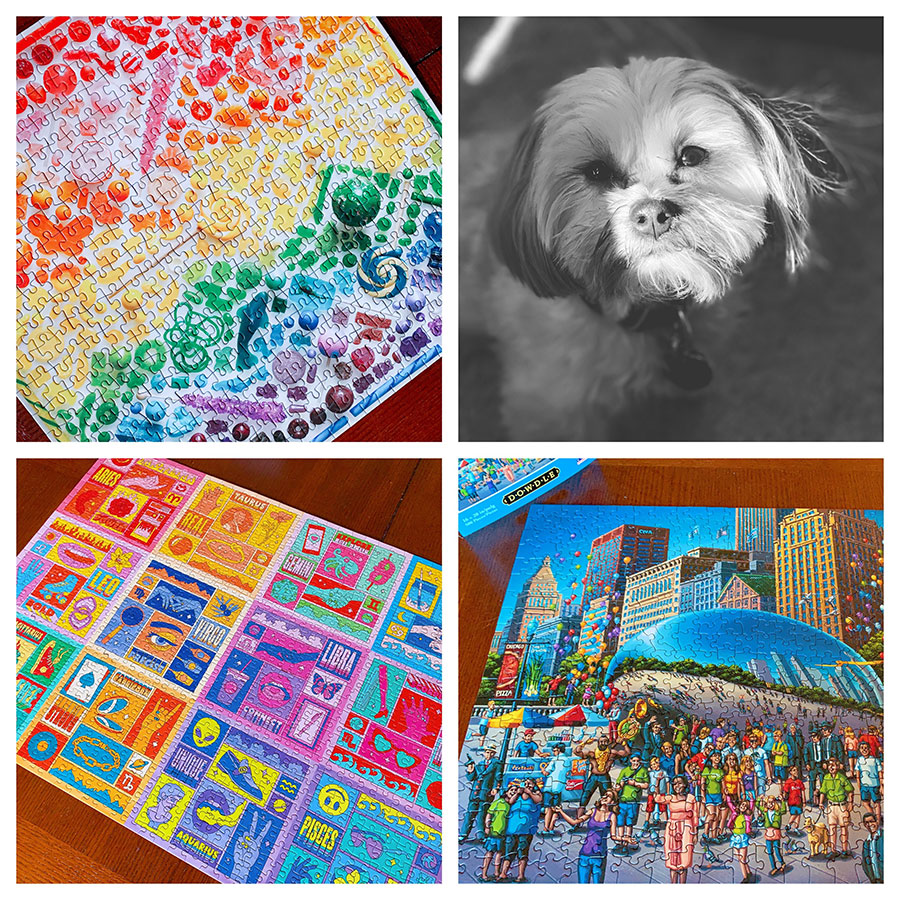 Back to doing puzzles!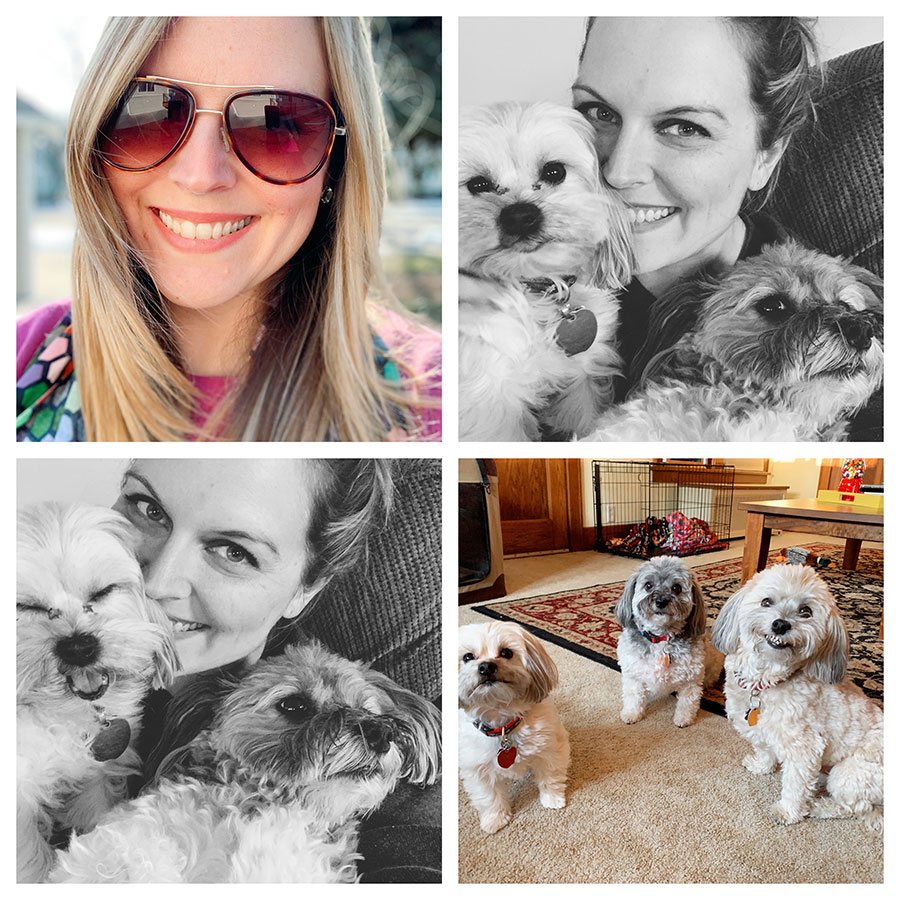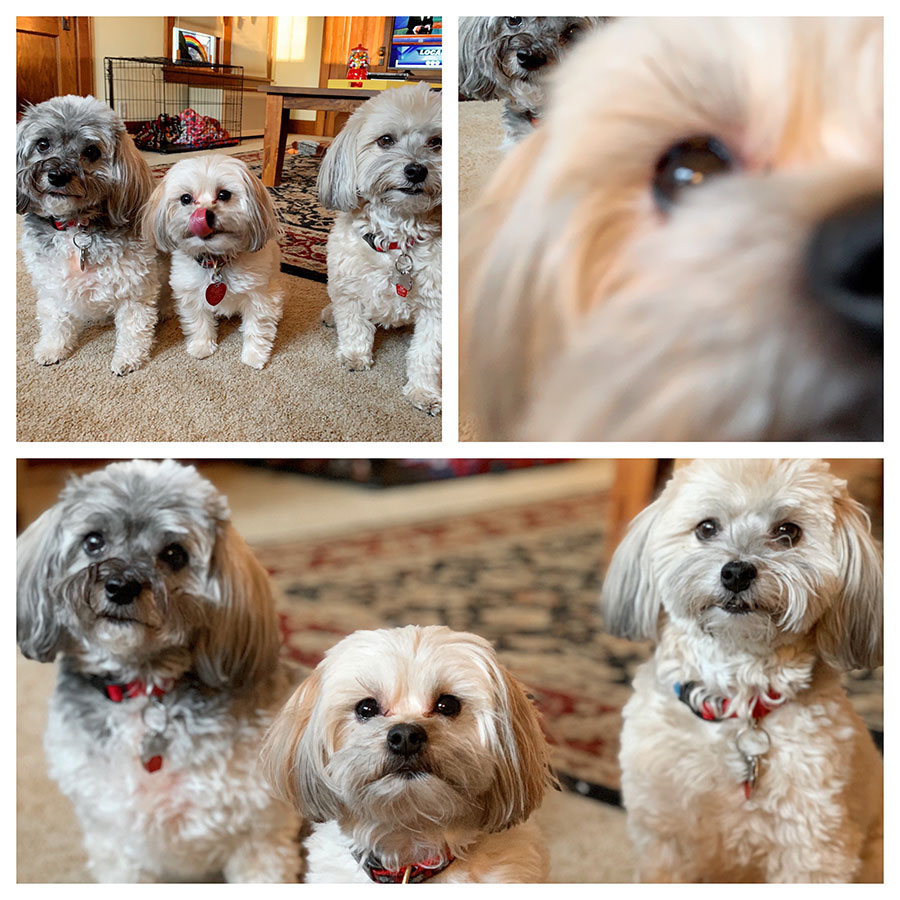 Gus & Gracie lived with me for a while this month while my parents had their floors re-done.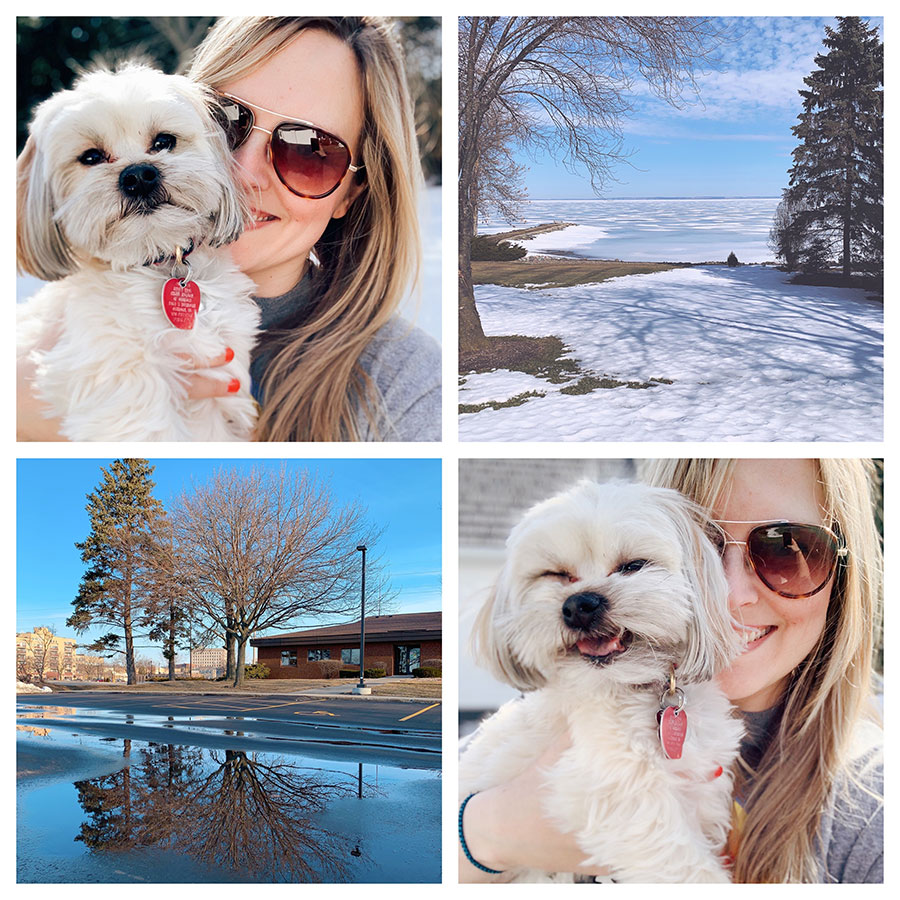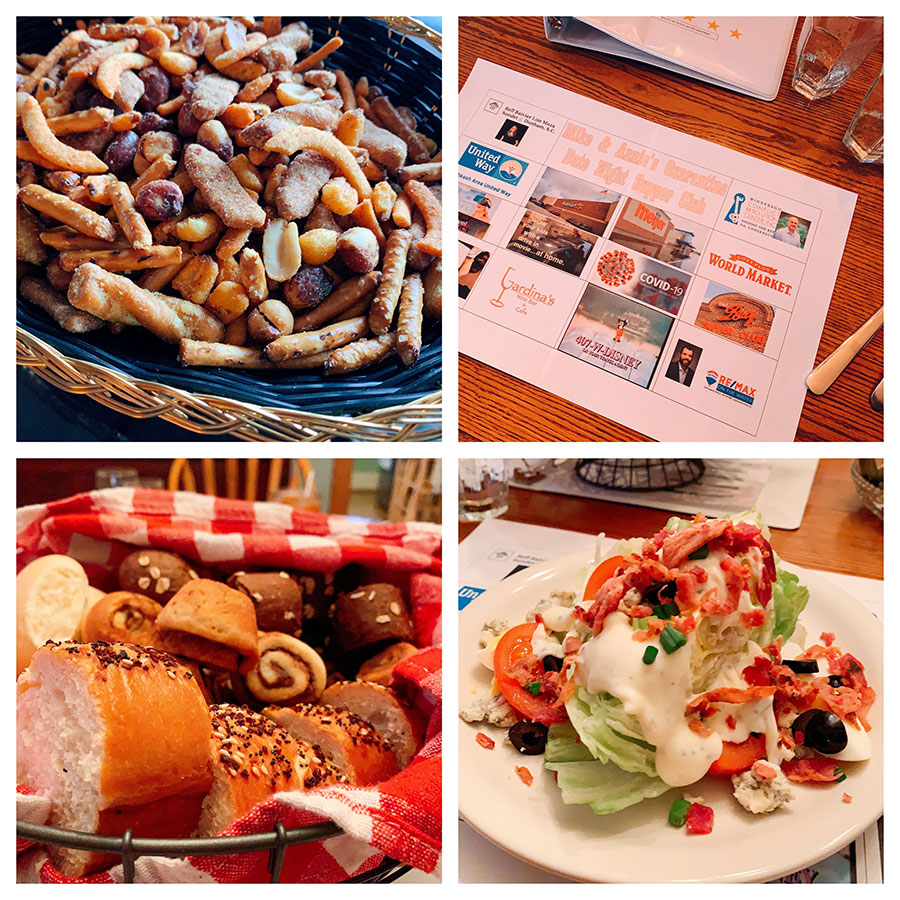 I was whining to Mike about how much I missed supper clubs — so he brought a supper club to me.  He's the sweetest human.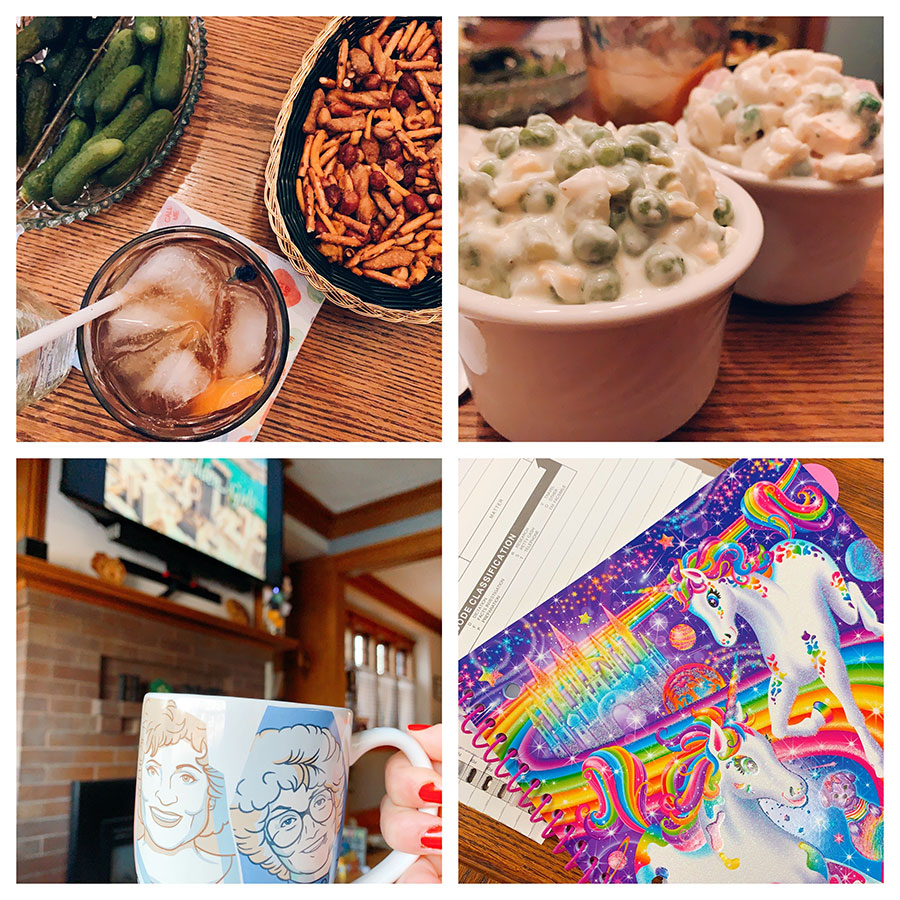 Yes, I'm a professional who uses Lisa Frank products.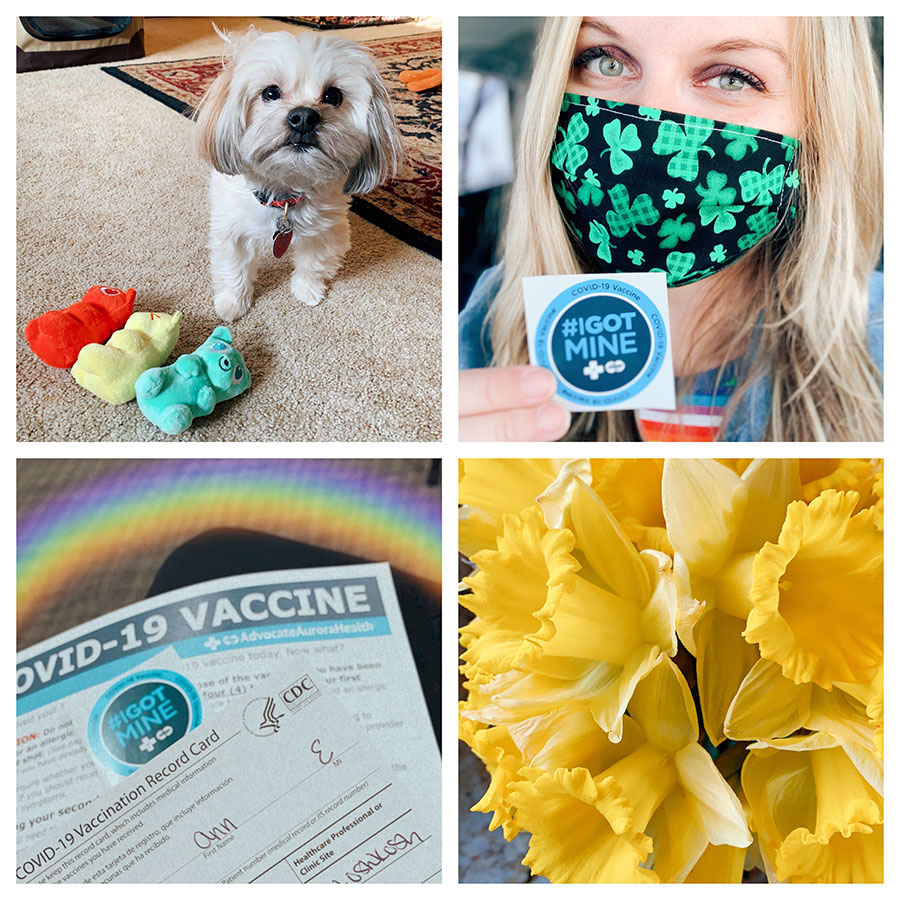 I was vaccinated!! I get my second dose on April 9th. I'm so endlessly grateful!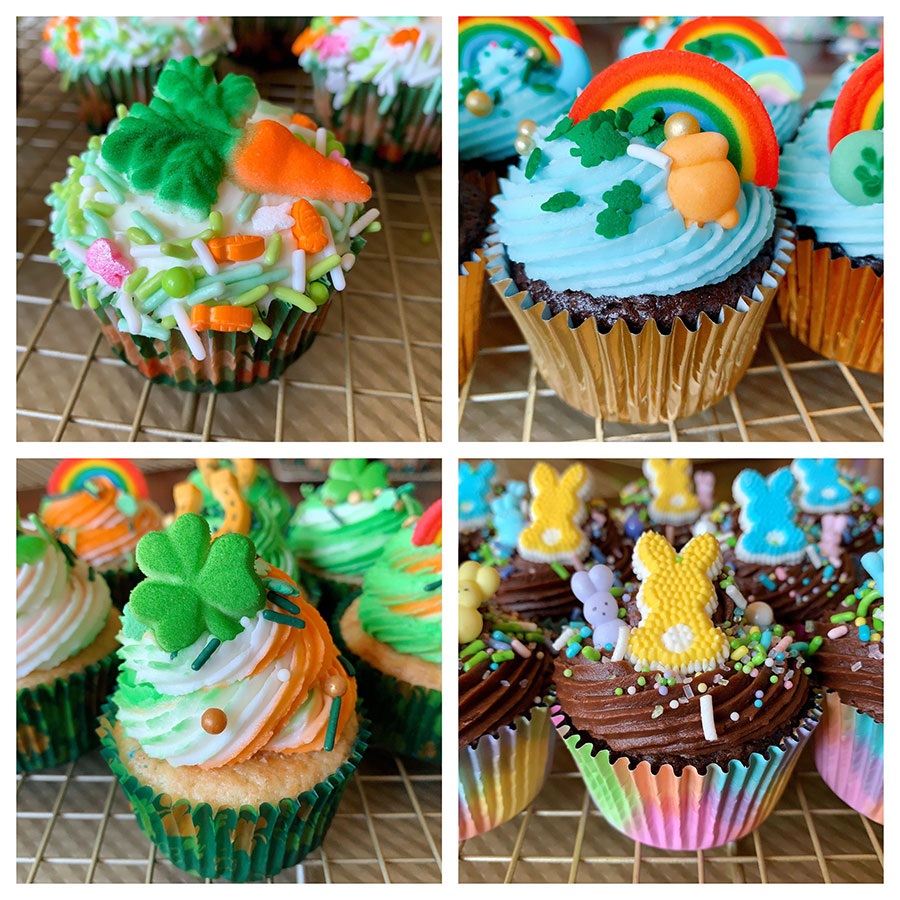 Wouldn't be a holiday time without some holiday treats.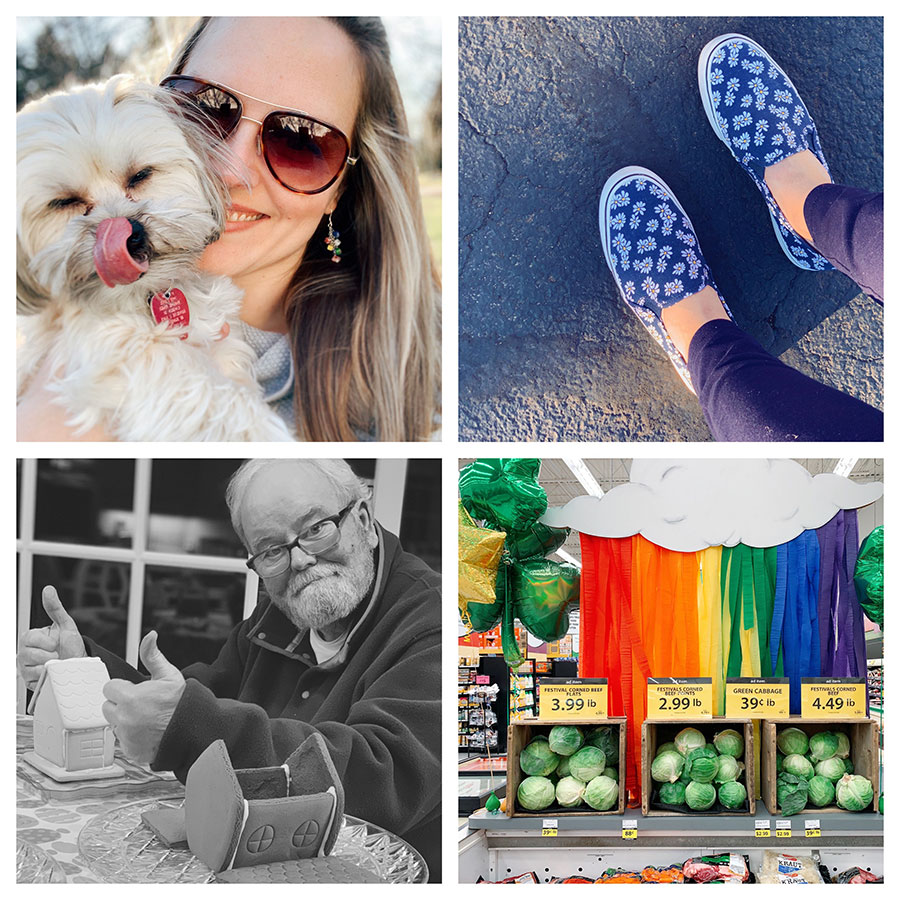 The daisy trend of my tween/teen years is BACK and I'm here for it!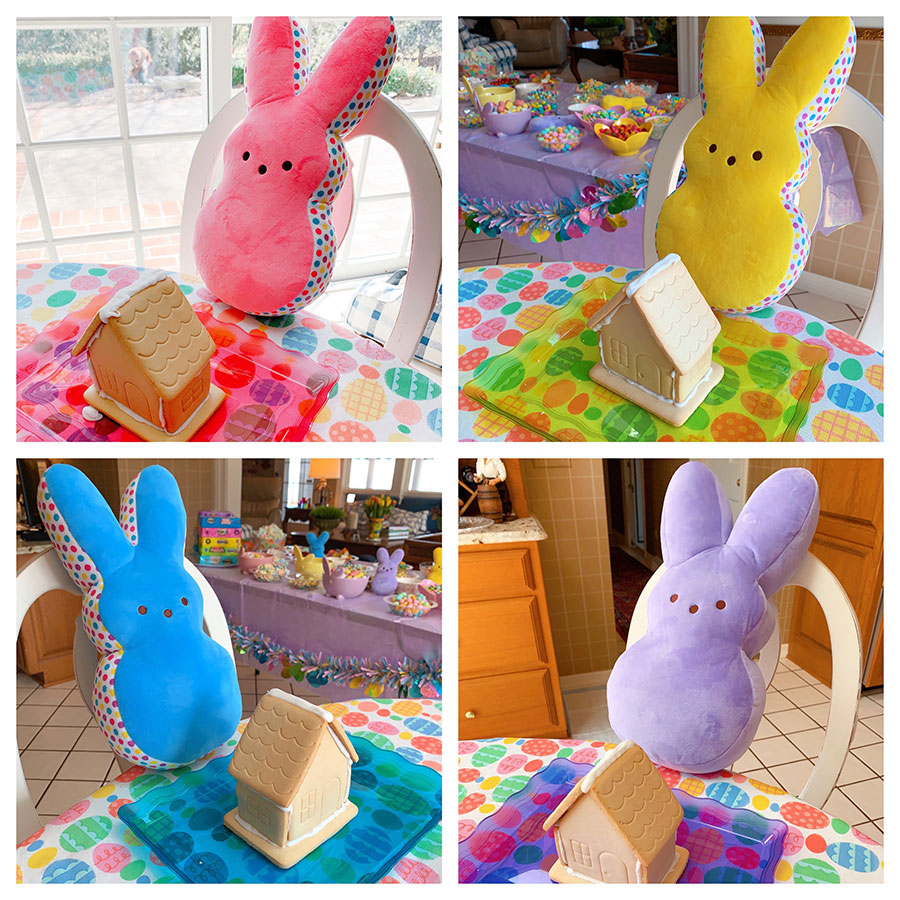 We had a bunny hutch party for the kids!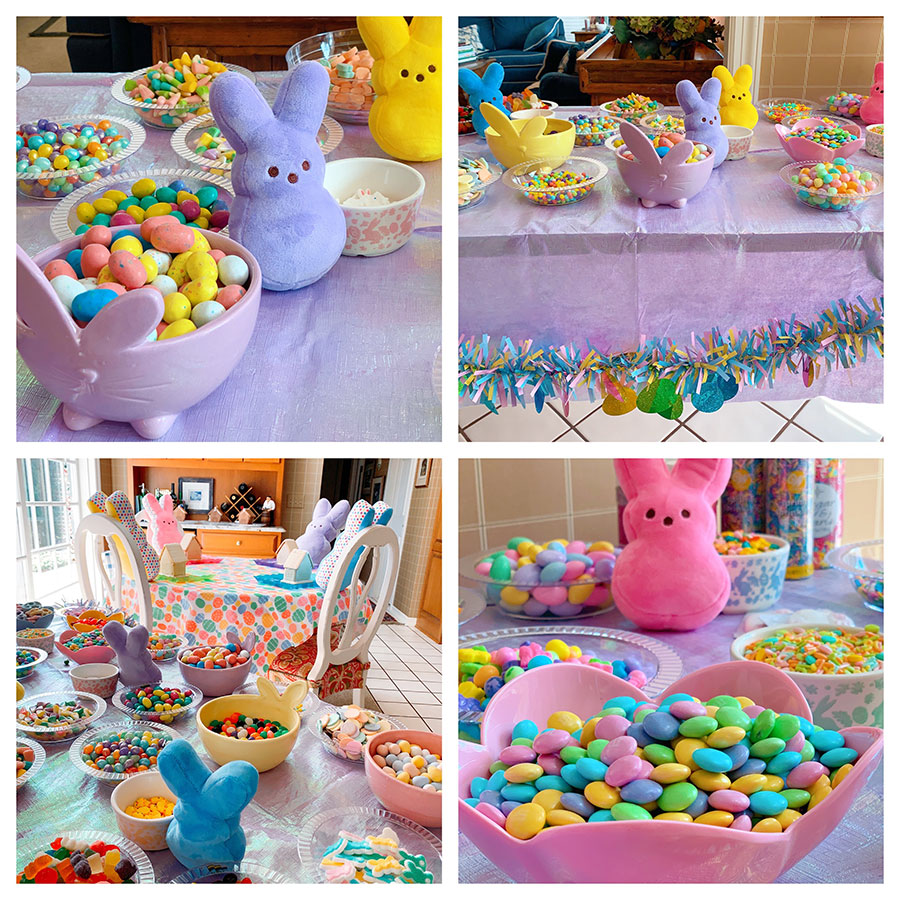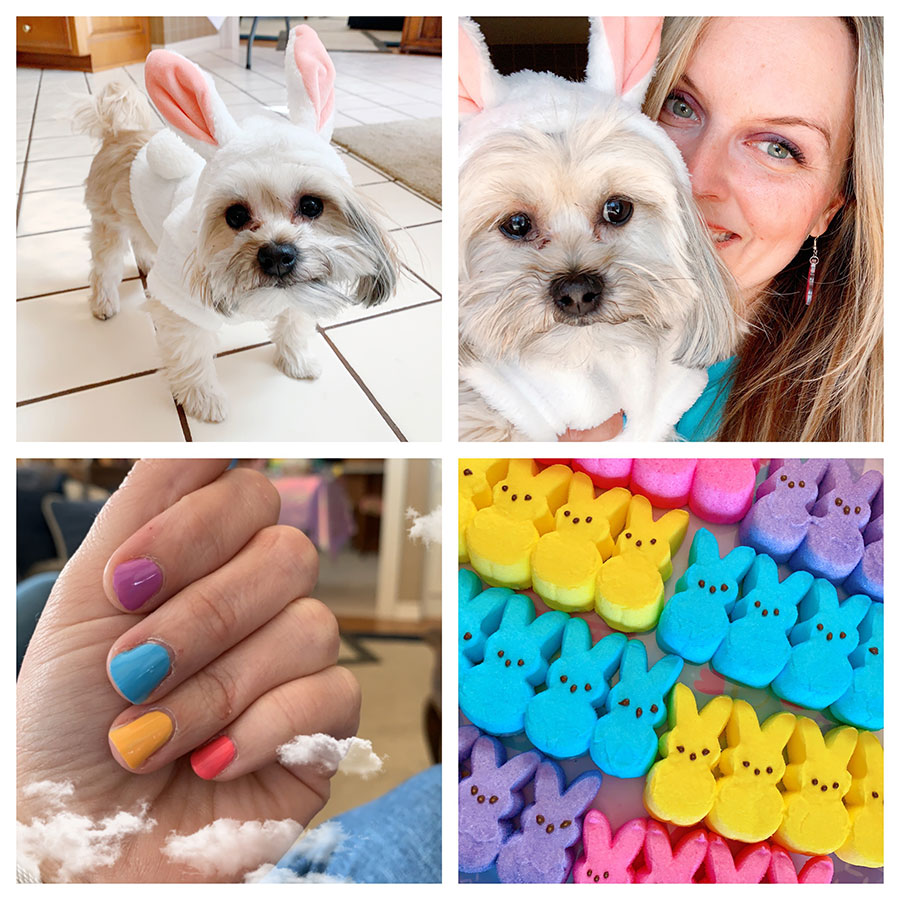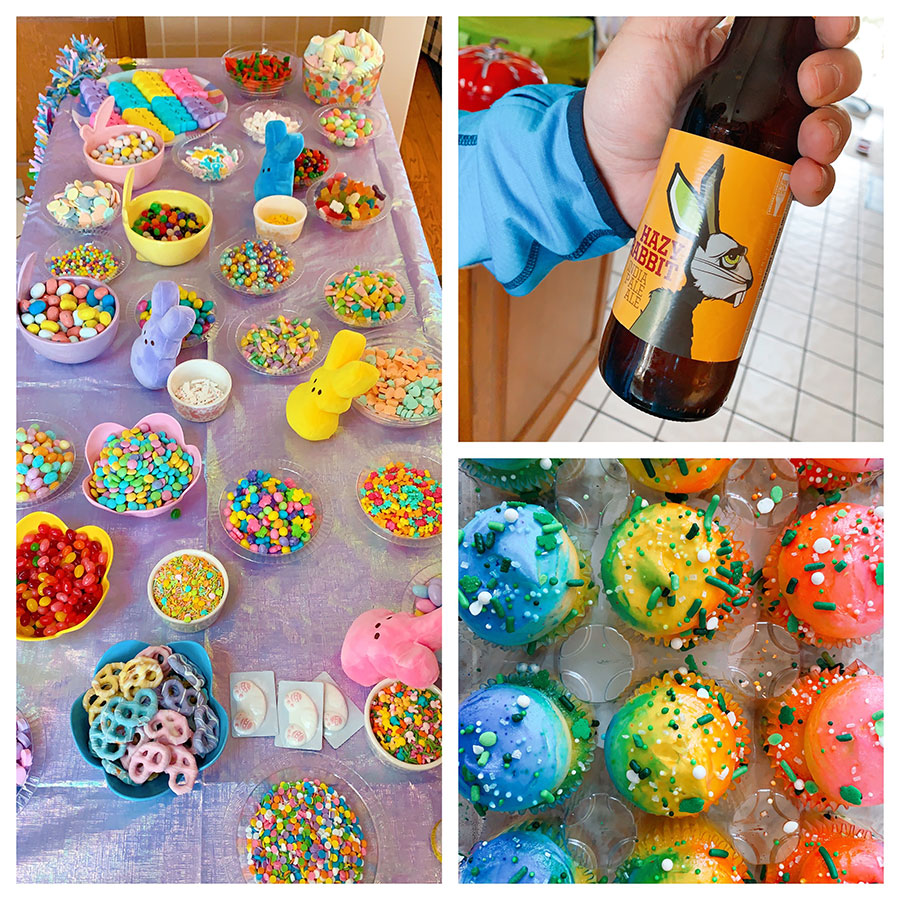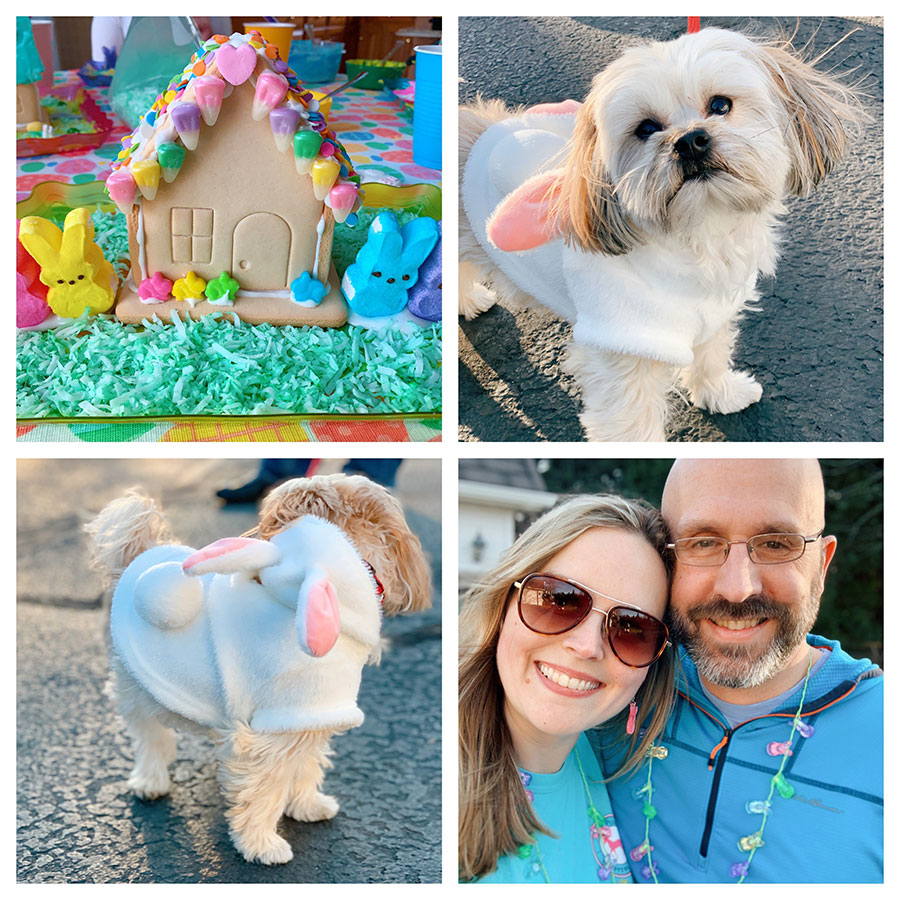 Sadie-bunny!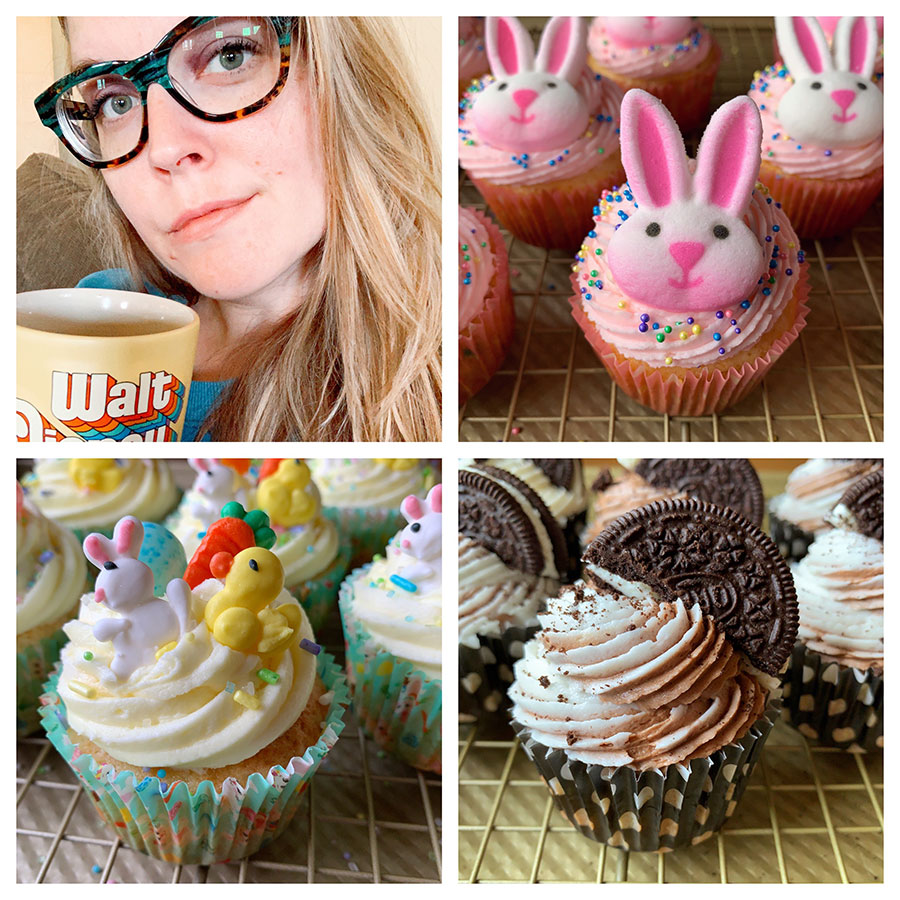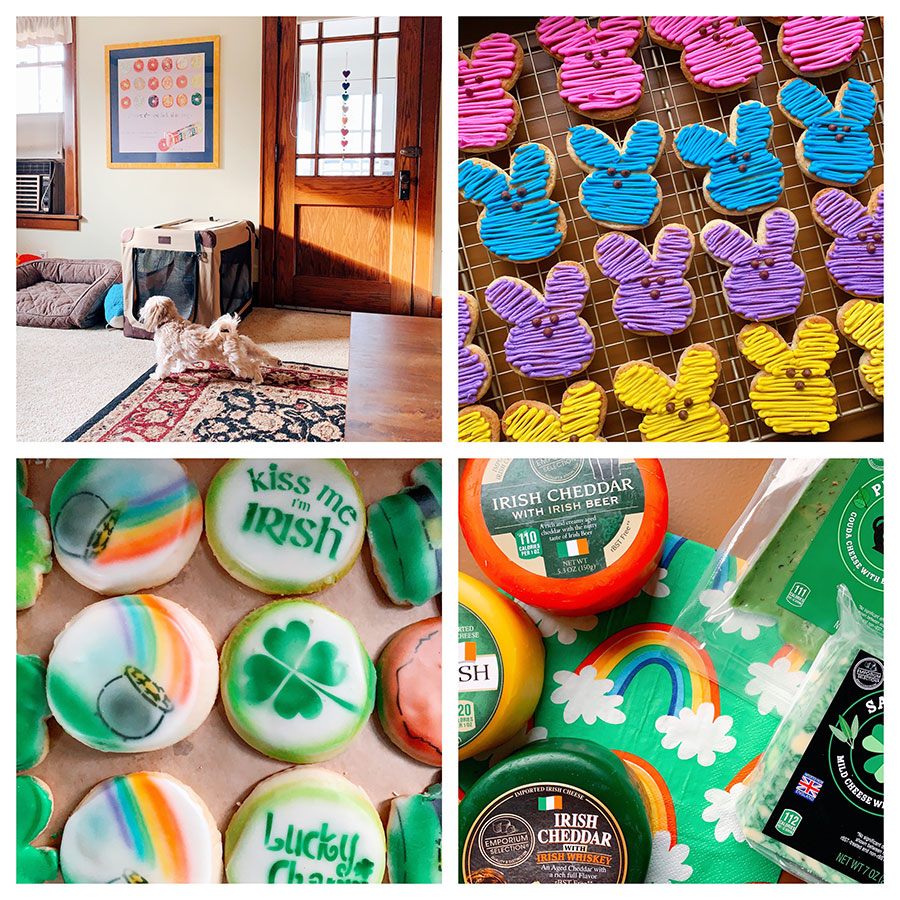 Bought some cookies from Manderfield's — and cheeses from Aldi!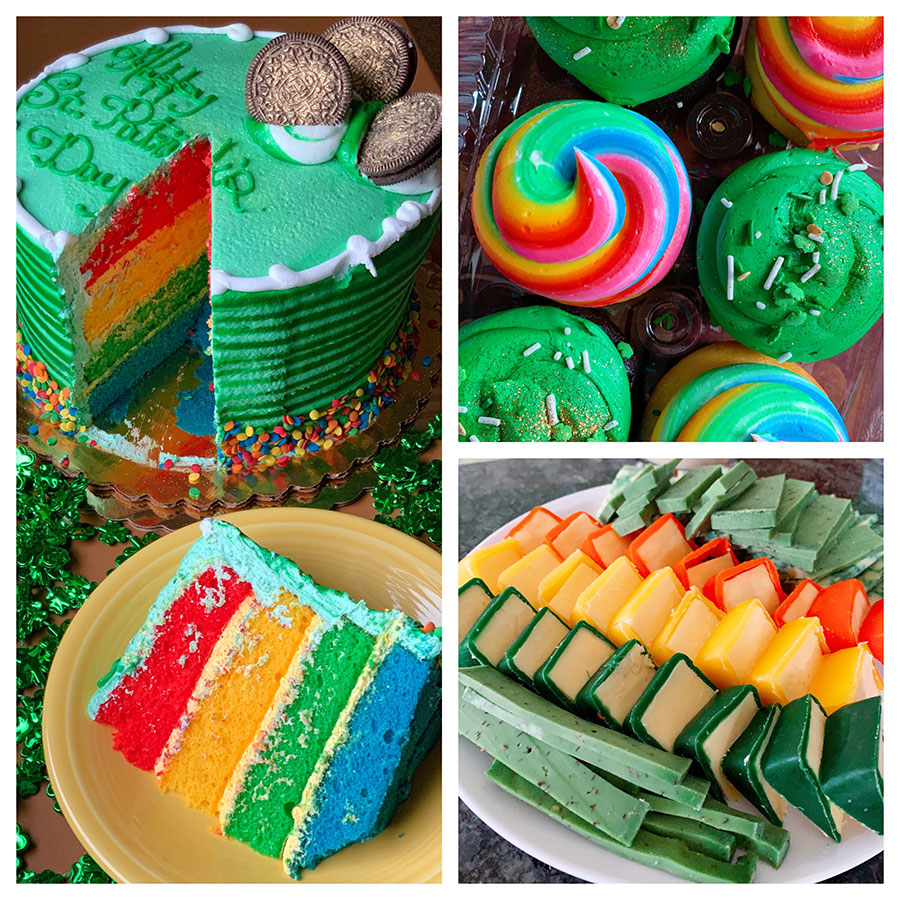 St. Patrick's Day!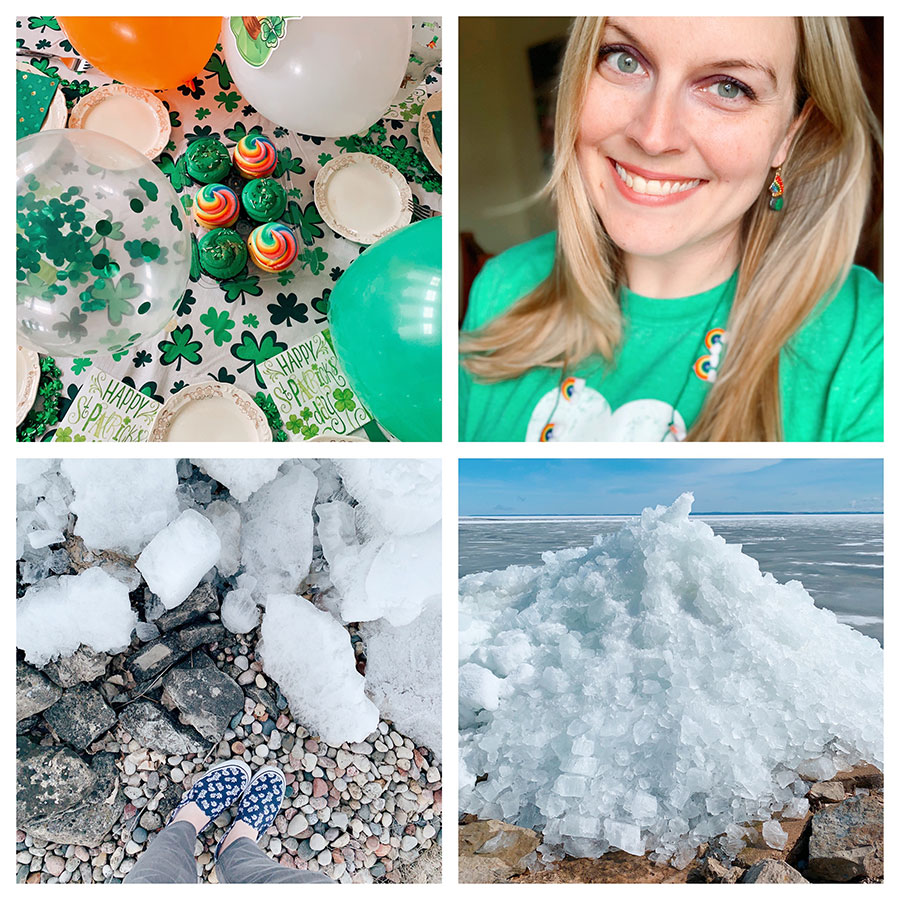 And a huuuuuge ice shove.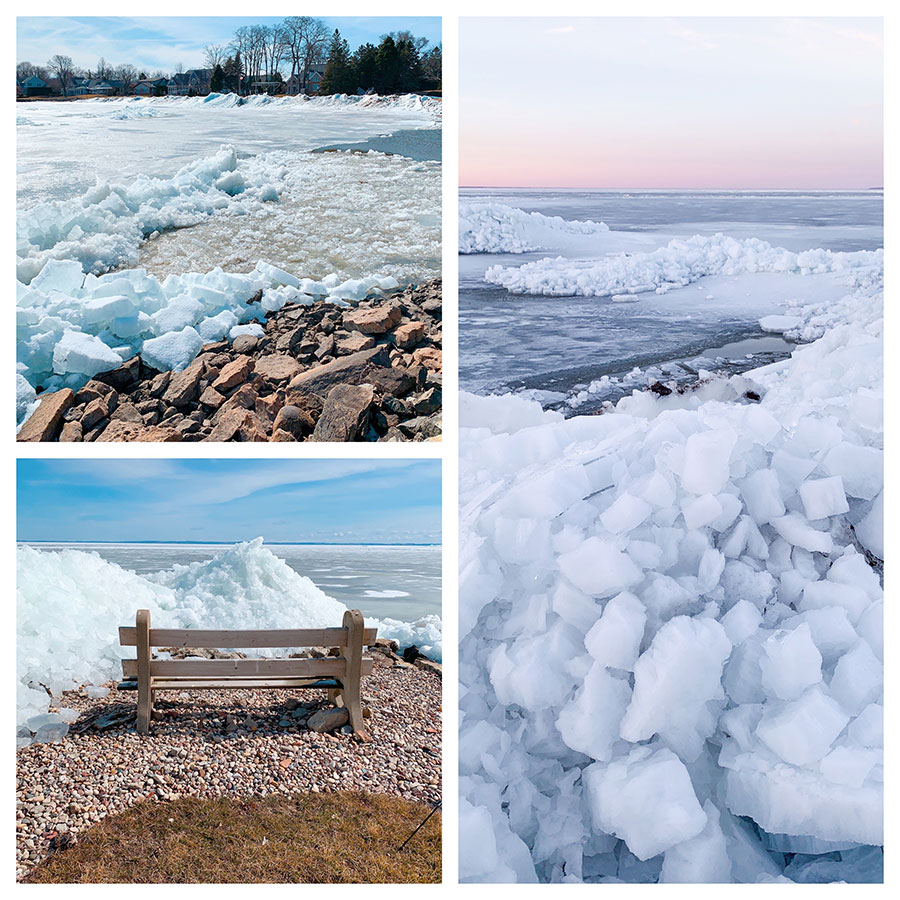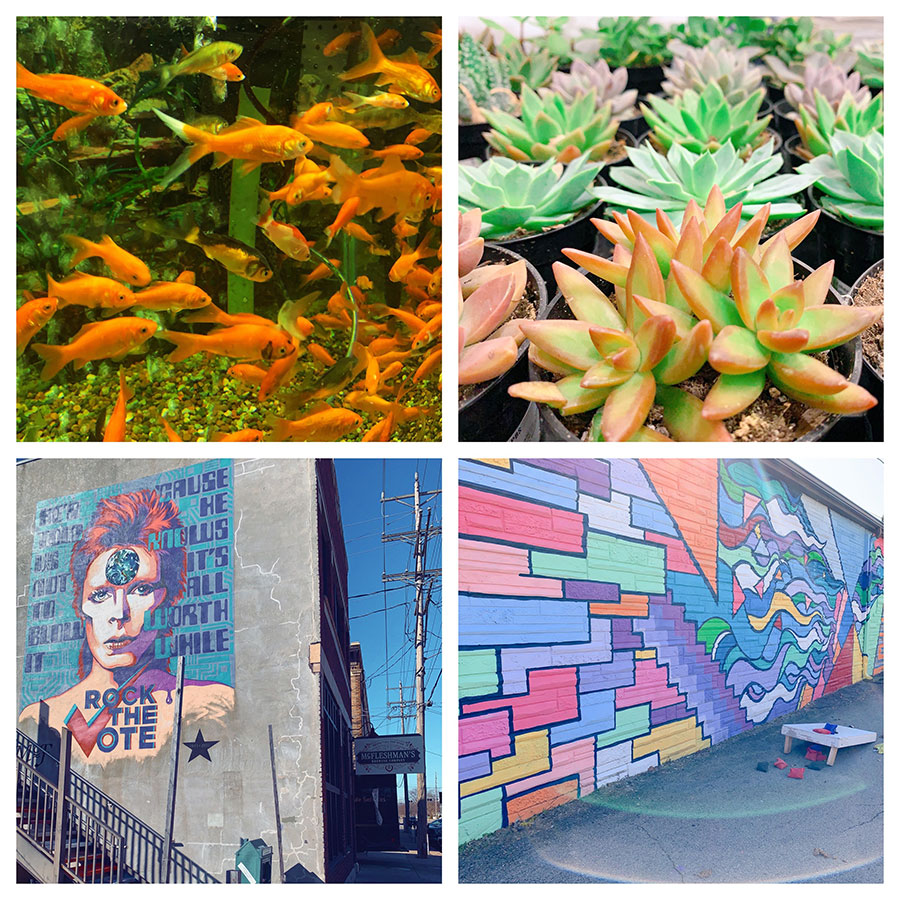 Saturday errands – and a stop at McFleshman's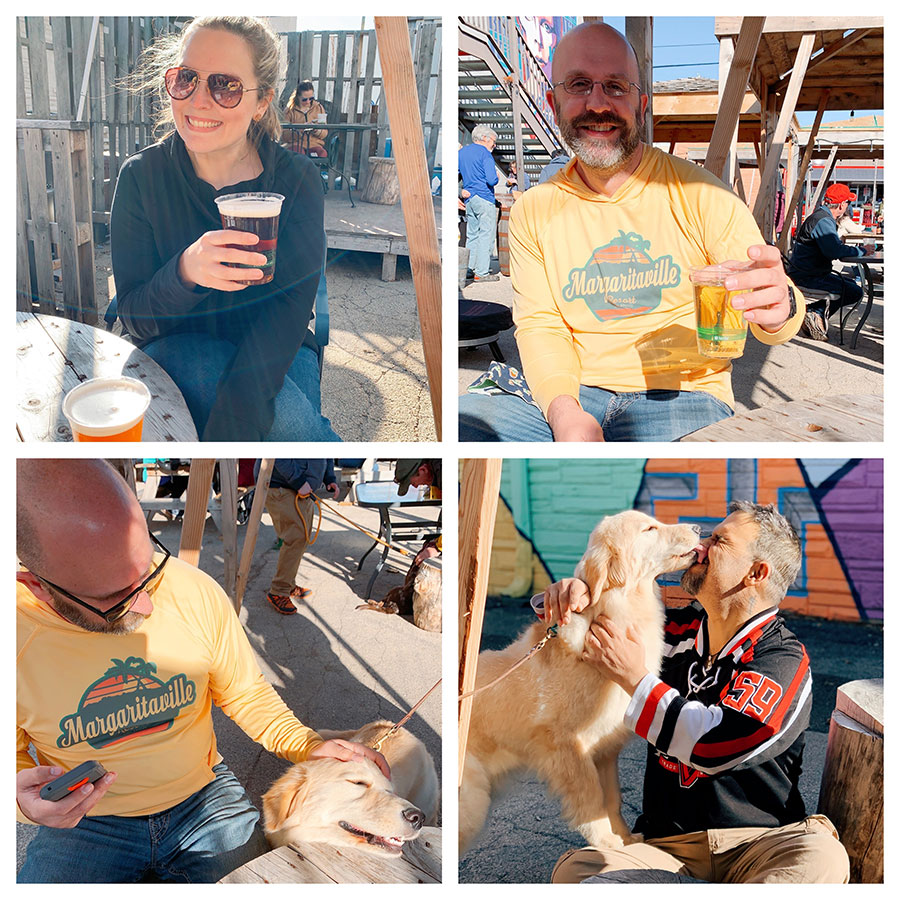 I'm outdoorsy in that I like getting drunk on patios.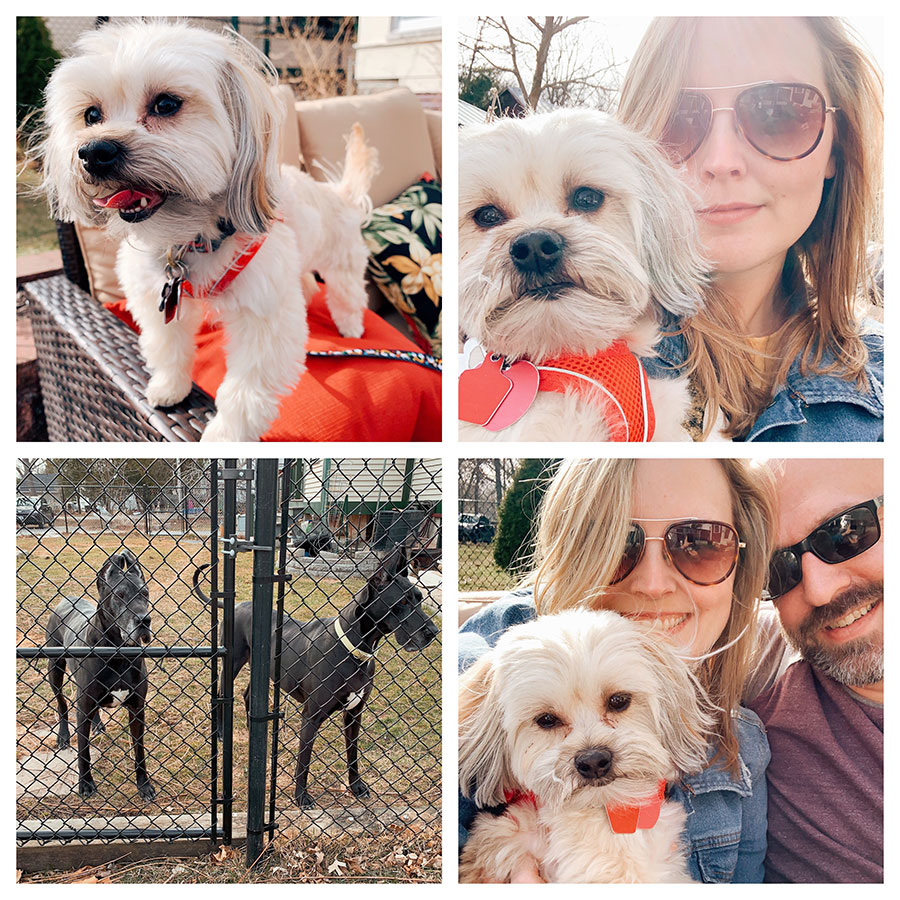 Sadie met the Great Danes that live next to Mike.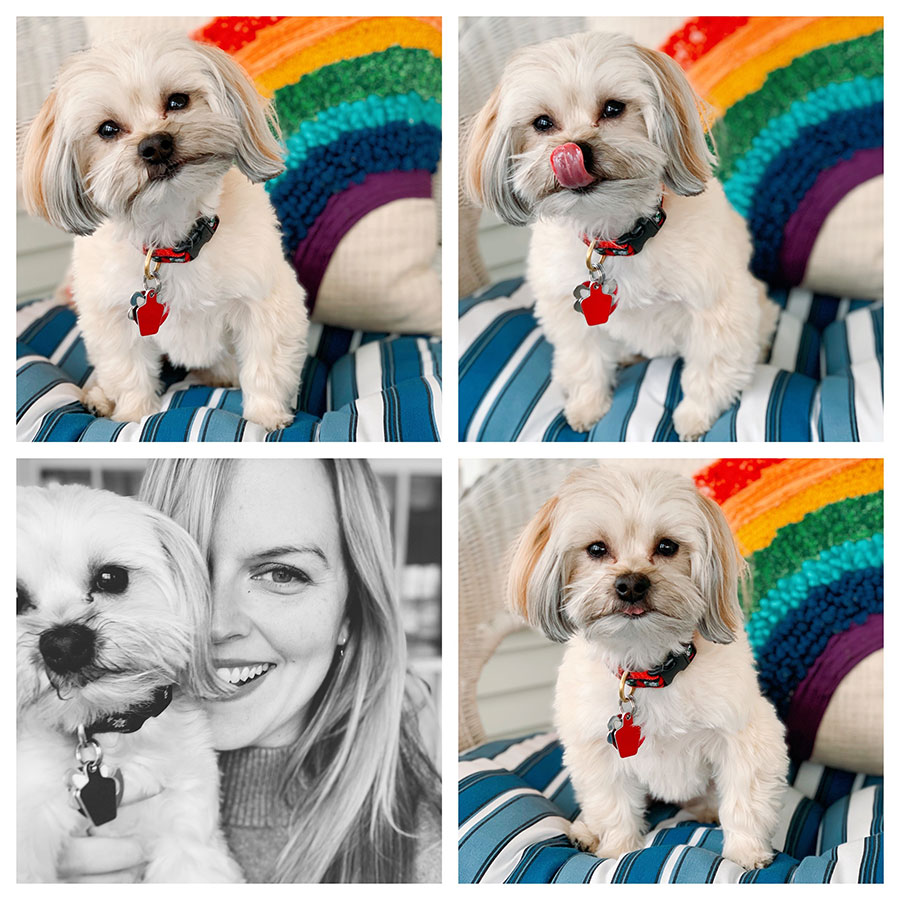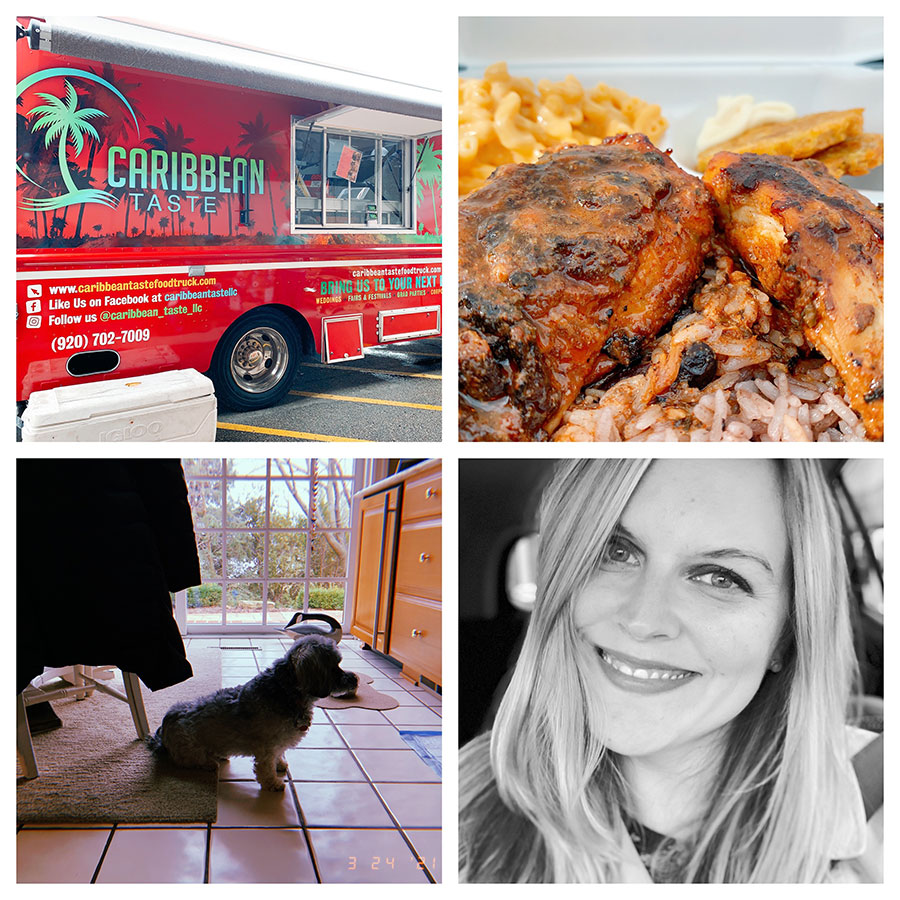 We follow the Caribbean food truck everywhere… so freaking good.

More cupcakes… Sorting Hat cupcakes to kick off Harry Potter weekend!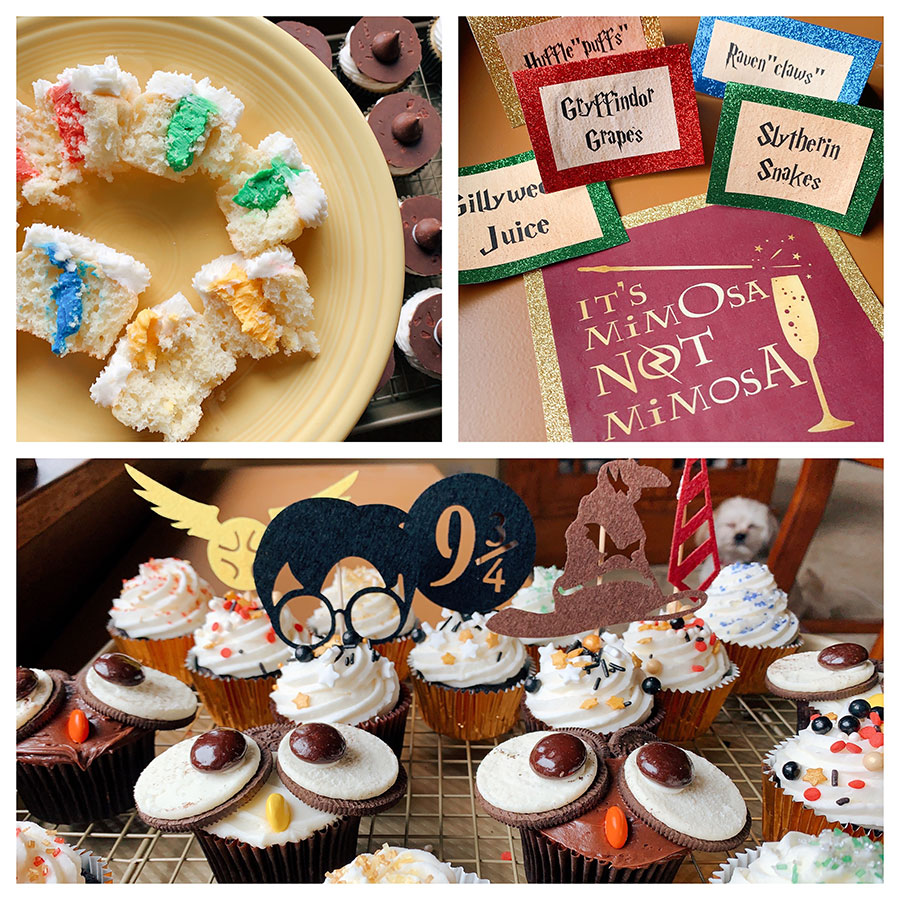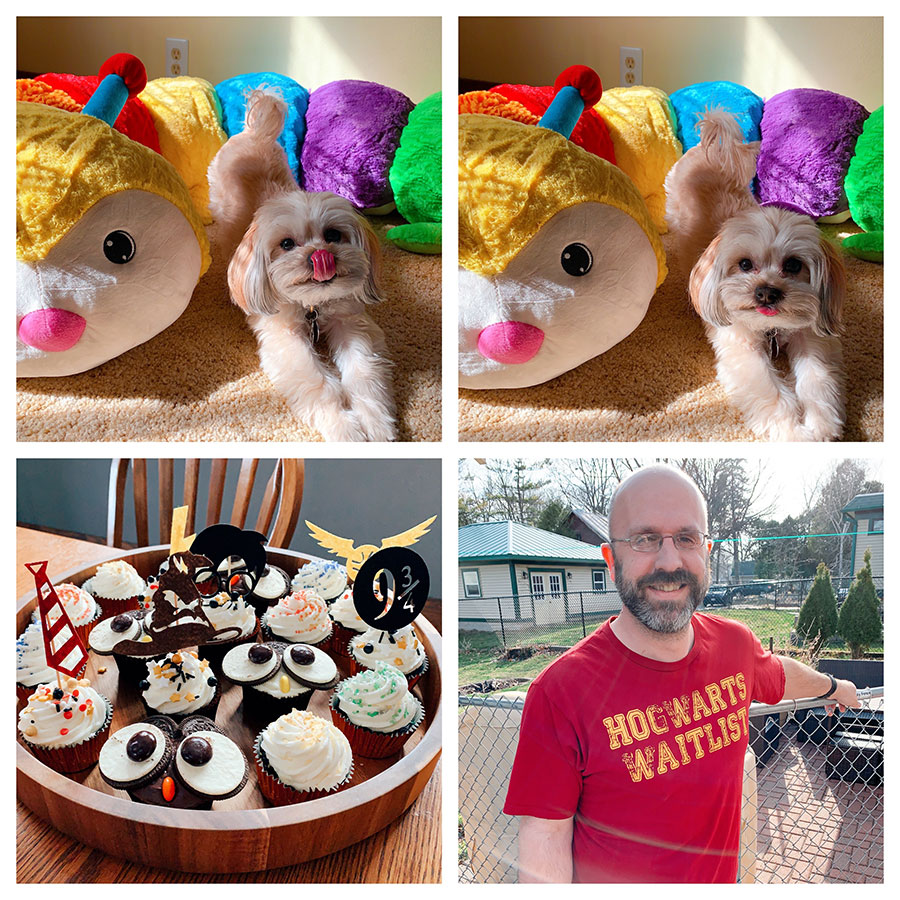 Butterbeer + fish 'n' chips

Tabletop Quidditch… aka beer pong ;)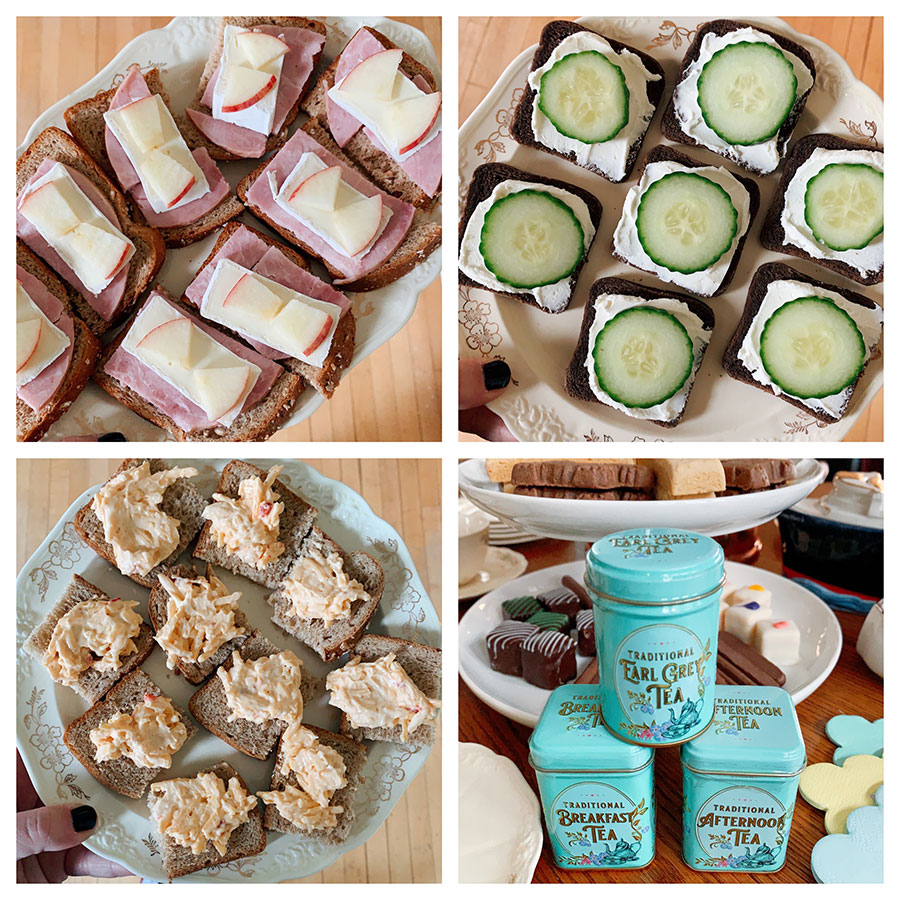 English low tea and sandwiches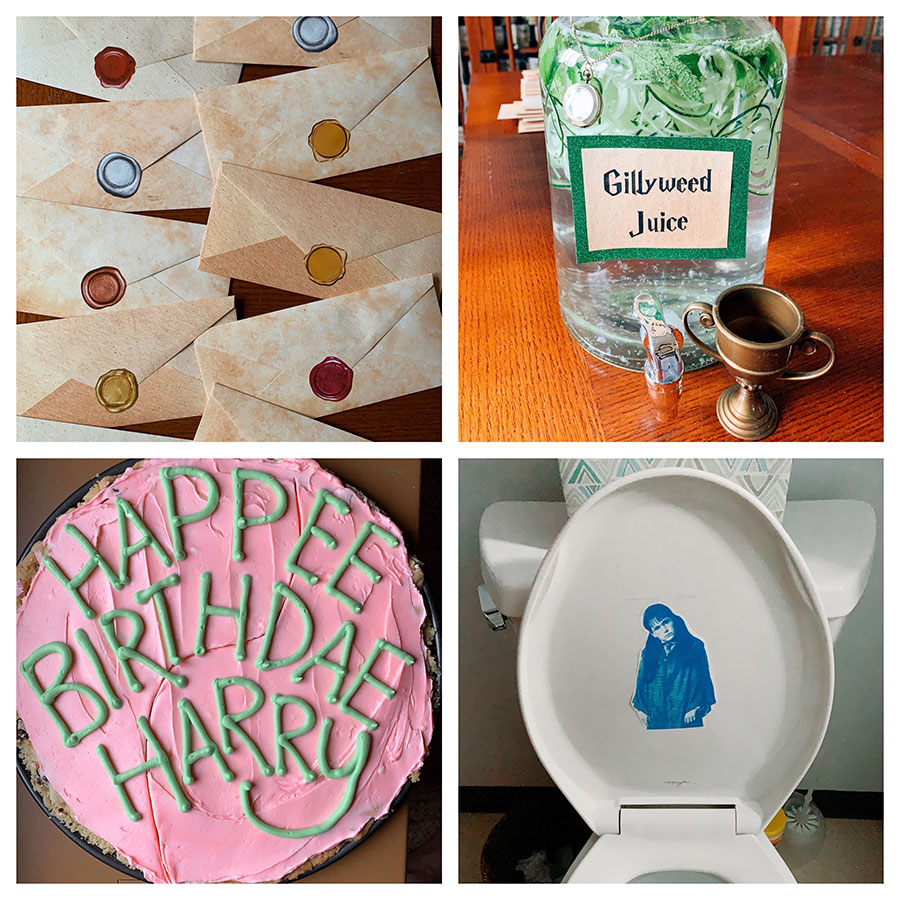 The next day brought a Harry Potter scavenger hunt!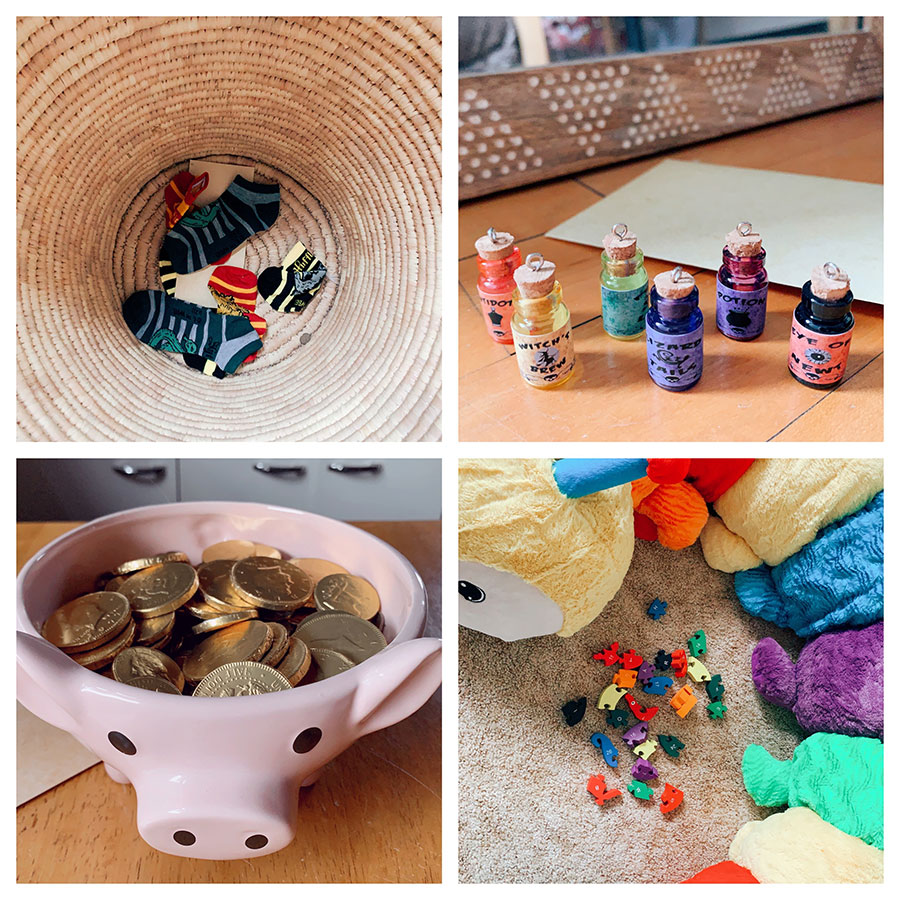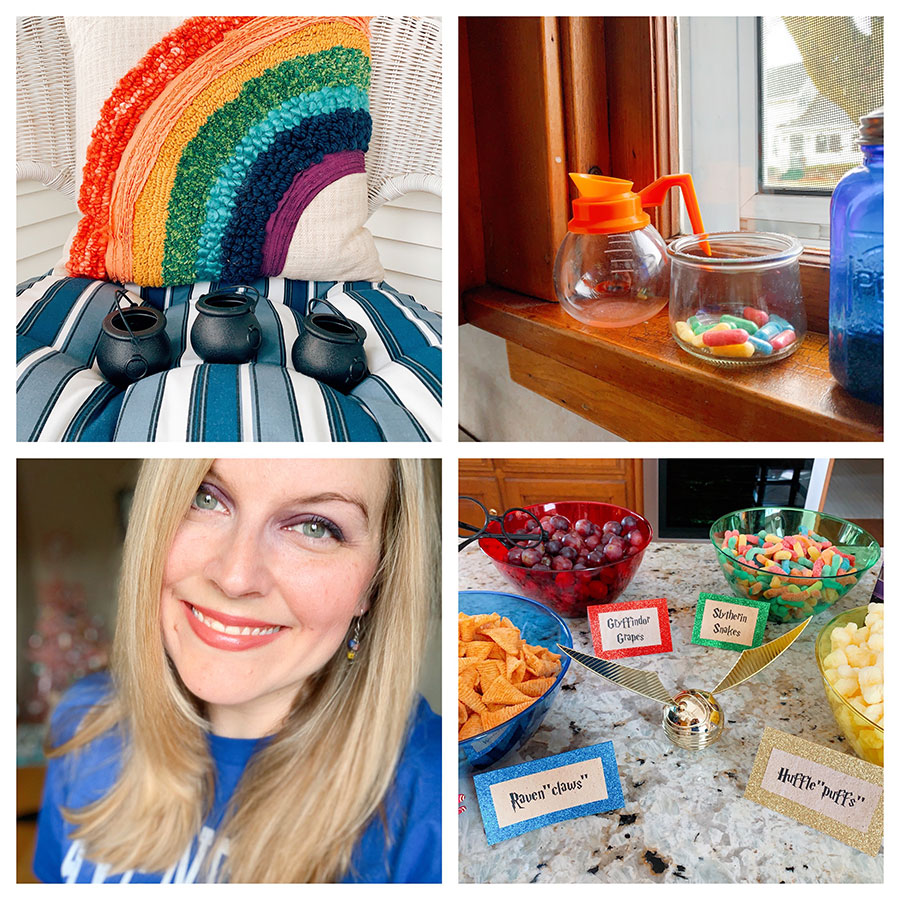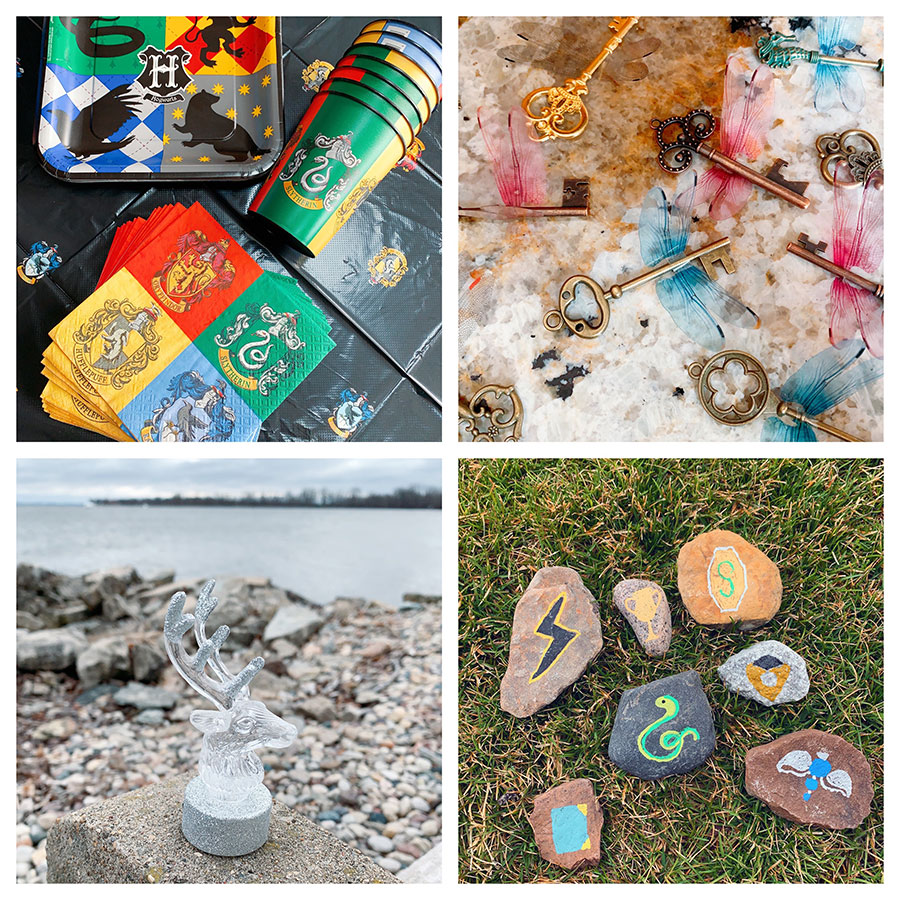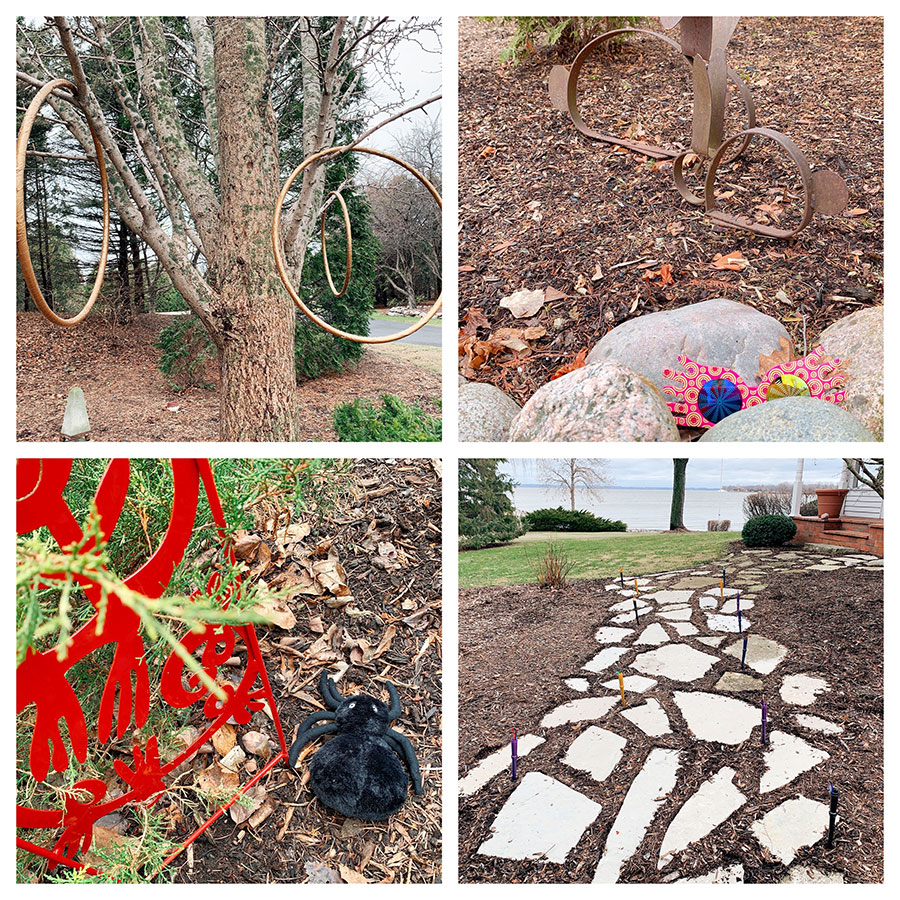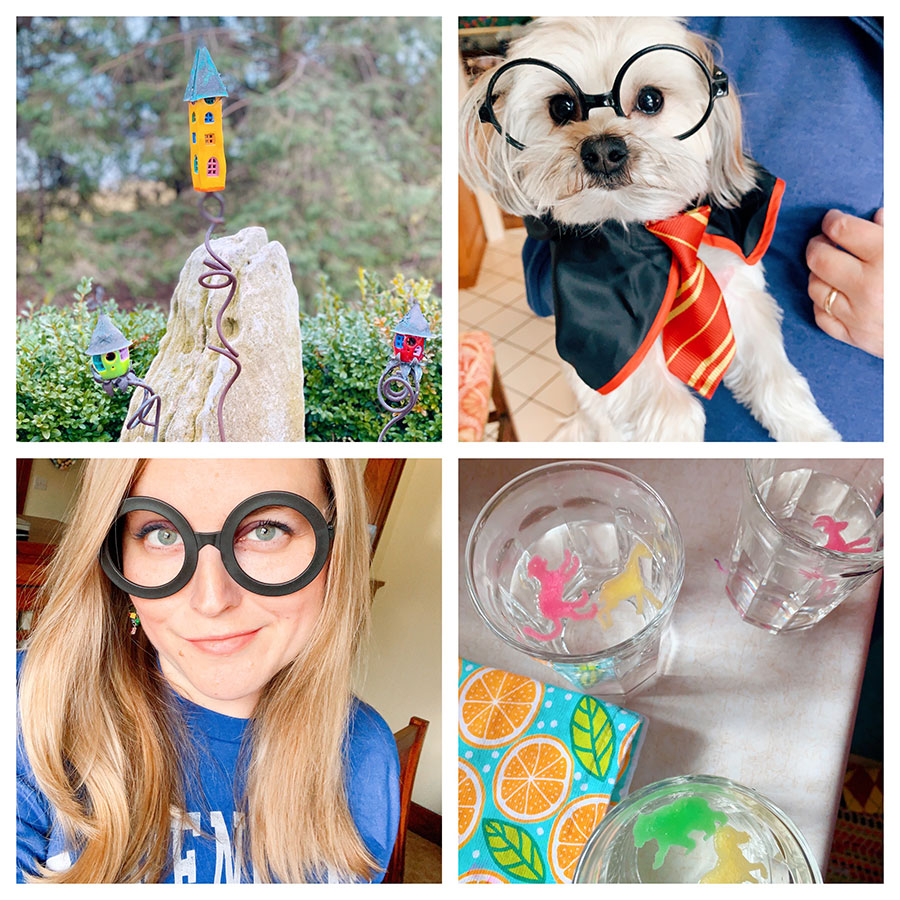 Sadie Potter! And RAVENCLAW 4EVER!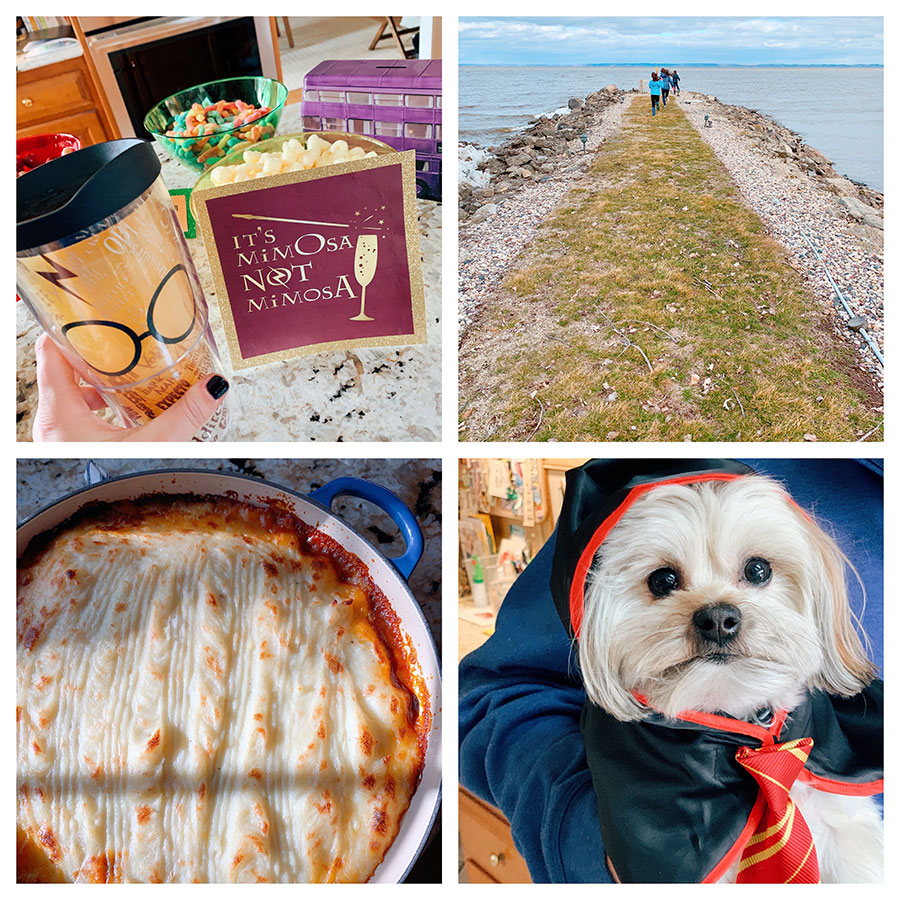 We ended the day with homemade shepherd's pie.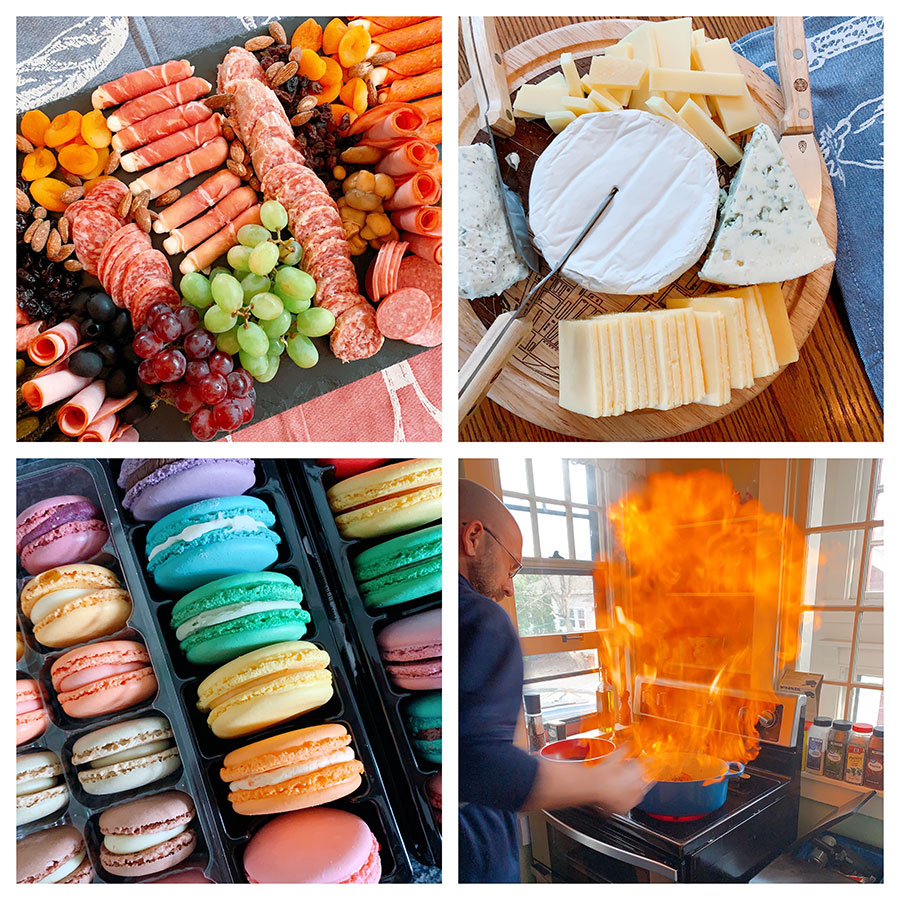 And before the month was over, we did a one-day virtual trip to Paris w/ the kids over their spring break. Didn't know so much fire was involved in French cooking. ;)

Sadie was too pooped to party.  See you all next month.