JUNE!  The year is now half over and I can't believe it.  Here's my monthly round up of photos!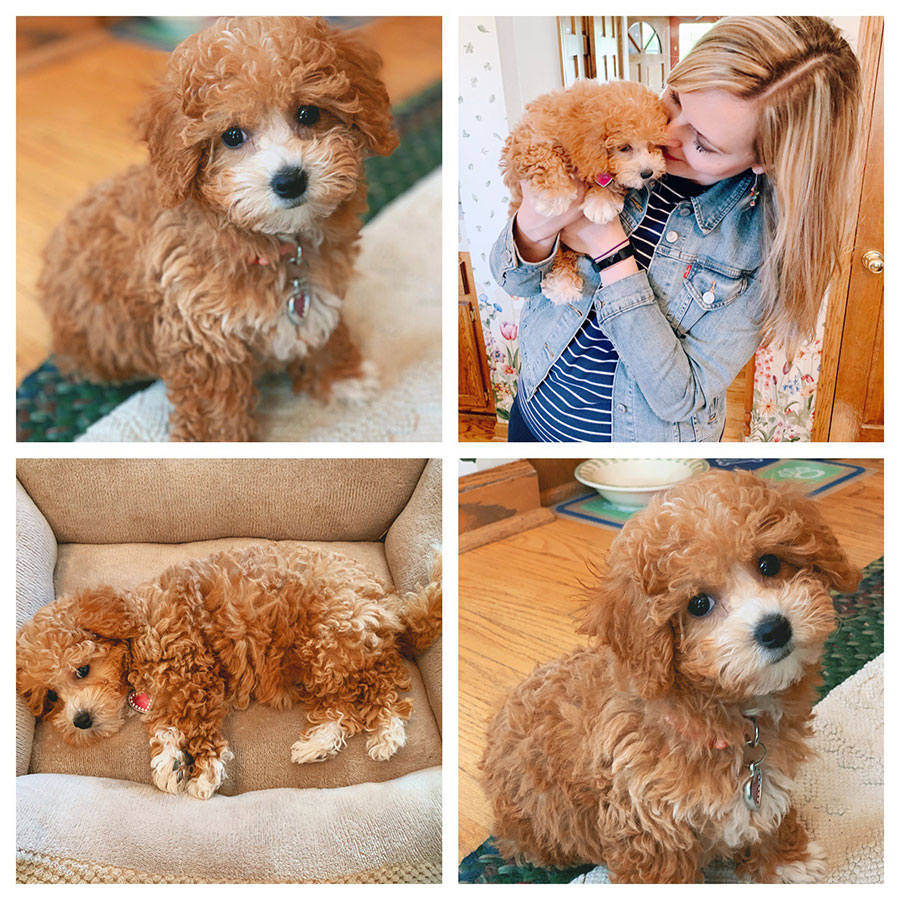 Started the month meeting GINGER!  She belongs to my friend Andrea. I am in love.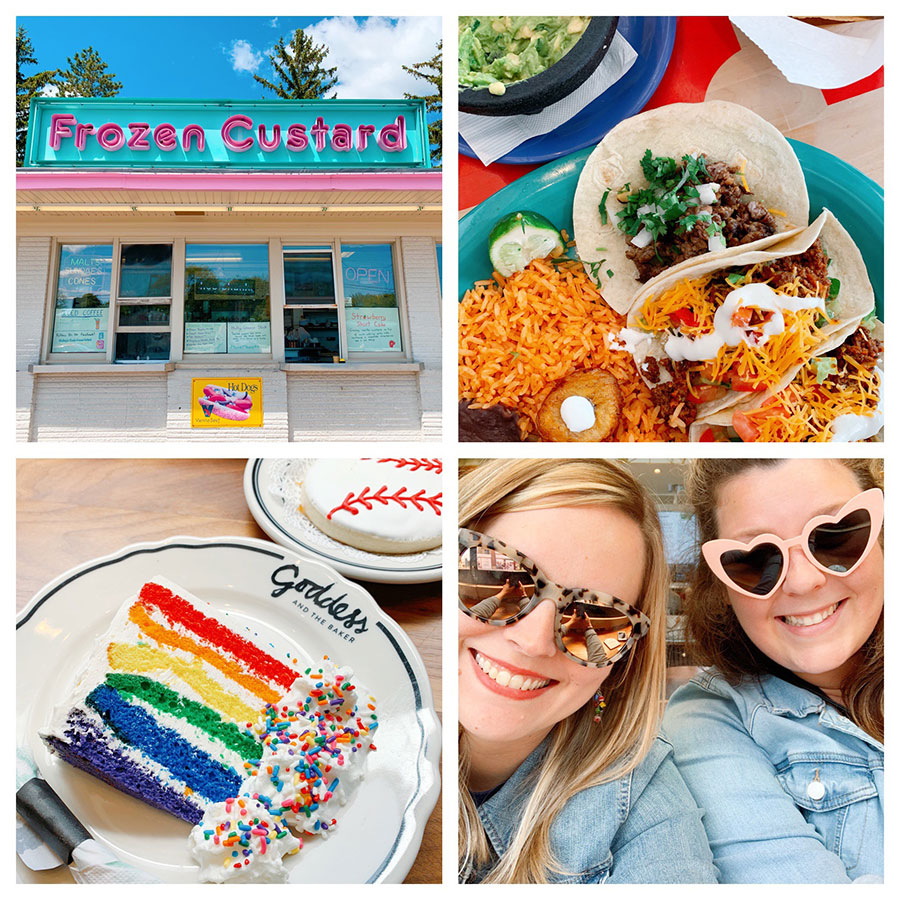 Andrea and I had a fun day; we always do.  BABES for life.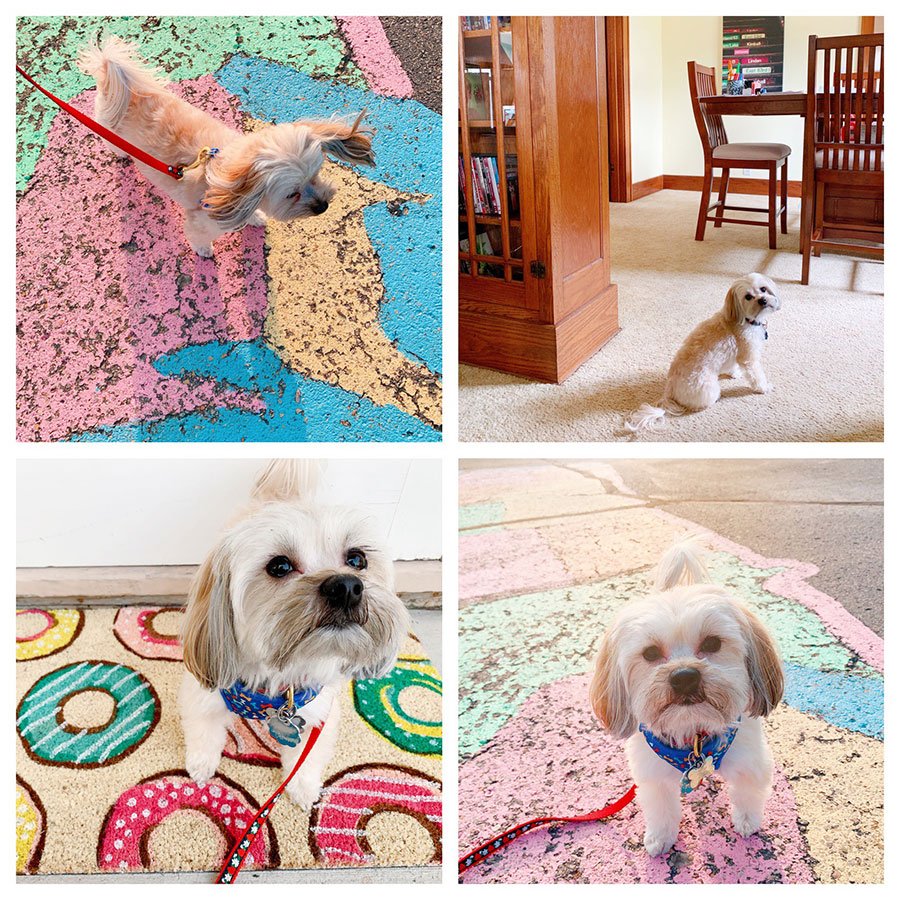 Back to Sadie. Isn't she the cutest?

June brought us National Donut Day.

Oshkosh Farmer's Market!

Auntie Ra and I went to see Paul McCartney! It was awesome!

More Sadie because… duh.

Oh look, even more Sadie. And check out my cute cherry earrings — appropriate for my trip to Door County!

We went to Door County for Father's Day Weekend.

My Denny is THE BEST.

And my momma's pretty great, too. We enjoyed our mid-afternoon snack of chips + guac at JJ's.

Dinner at CHOP and me wearing the world's brightest sweatshirt. WHICH I LOVE.

If I ever go to Door County and do not eat at Al Johnson's, something is awry.

Door County Bakery

The best part about leaving — if only for a weekend — is coming back home to my sweet Sadie.

Peach season is the best season!

Toy Story 4 was pretty great.

Makenna graduated from high school! Time, please slow down.

Purple potatoes = an impulse purchase at the grocery store.  They are pretty and delicious!

Spent the last weekend of June in Madison.  Oh Madison, I miss ya.

Stella's Hot 'n' Spicy Cheese Bread is magnificent.

New mural at Hilldale!

I think you have to be dead inside, as an alumni of UW, not to feel physical nostalgia-induced pain while visiting the Terrace. I mean, it's a good pain. But lawwwwd, I love my UW and all my years there.

Gemütlichkeit = German-language word used to convey the idea of a state or feeling of warmth, friendliness, and good cheer.  Totally appropriate for the Terrace.  And all of Wisconsin, really. And hey, I got new sunnies!

My collection.  I added a new little bebe.
Please read "bebe" as pronounced by Moira Rose. :)