December was a WHIRLWIND of a month – holy cow. I am currently enjoying my New Year's weekend of doing nothing to compensate for all the things I did in December! Hope you all had a happy holiday season.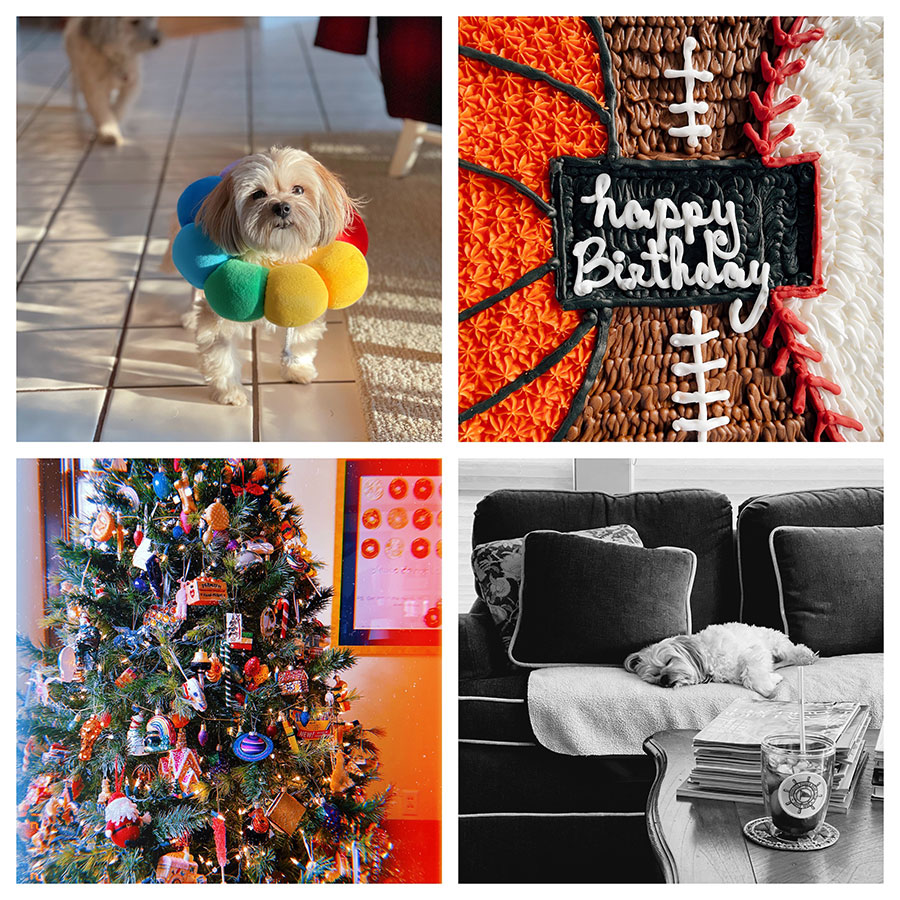 Started the month with Mike's son's birthday – sports themed cake FTW!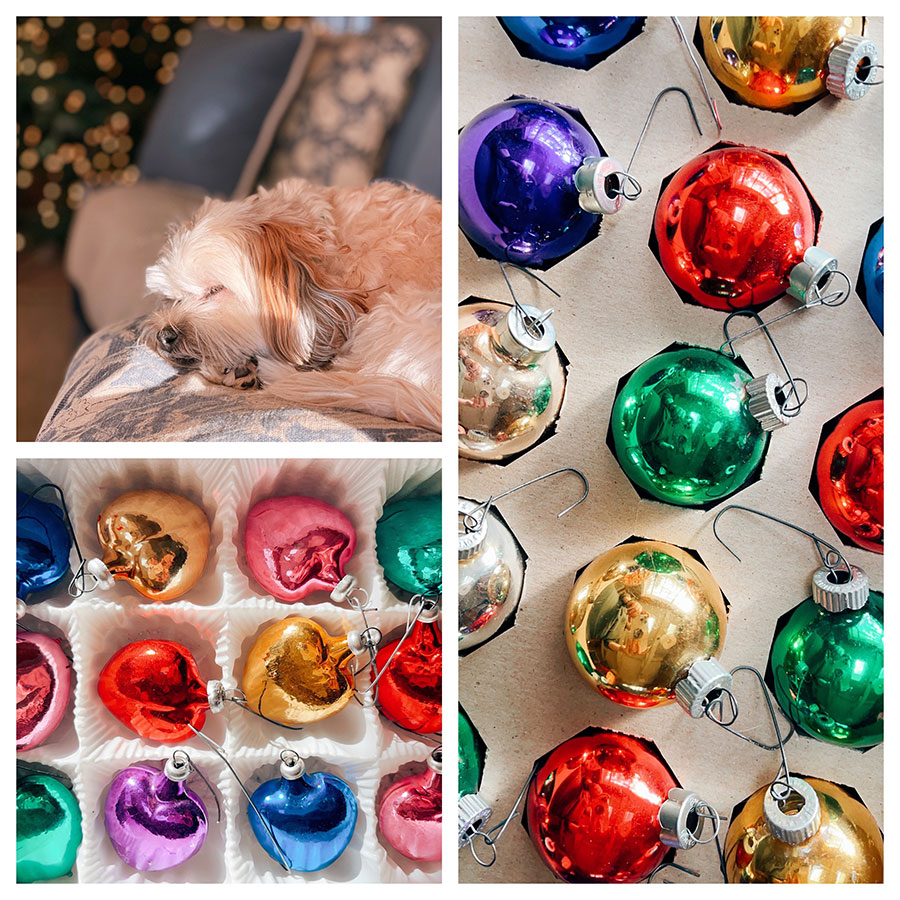 Time to decorate my parents' tree.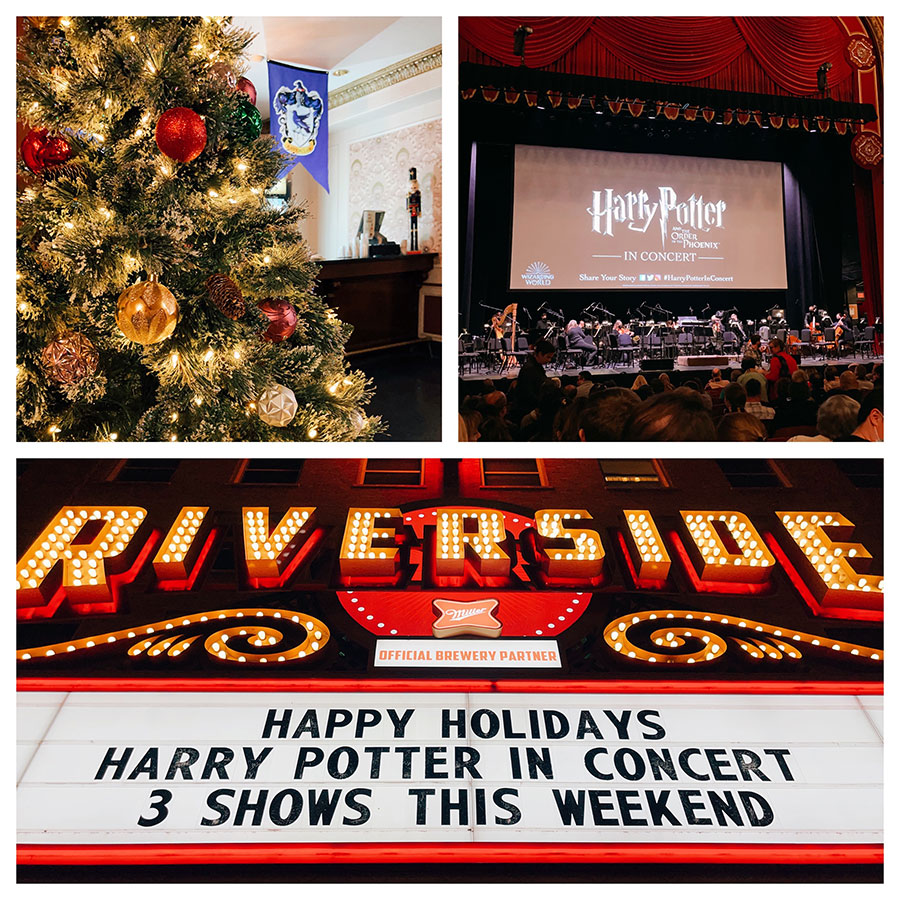 We took a trip to Milwaukee with the kids to see Harry Potter in concert – it was delightful.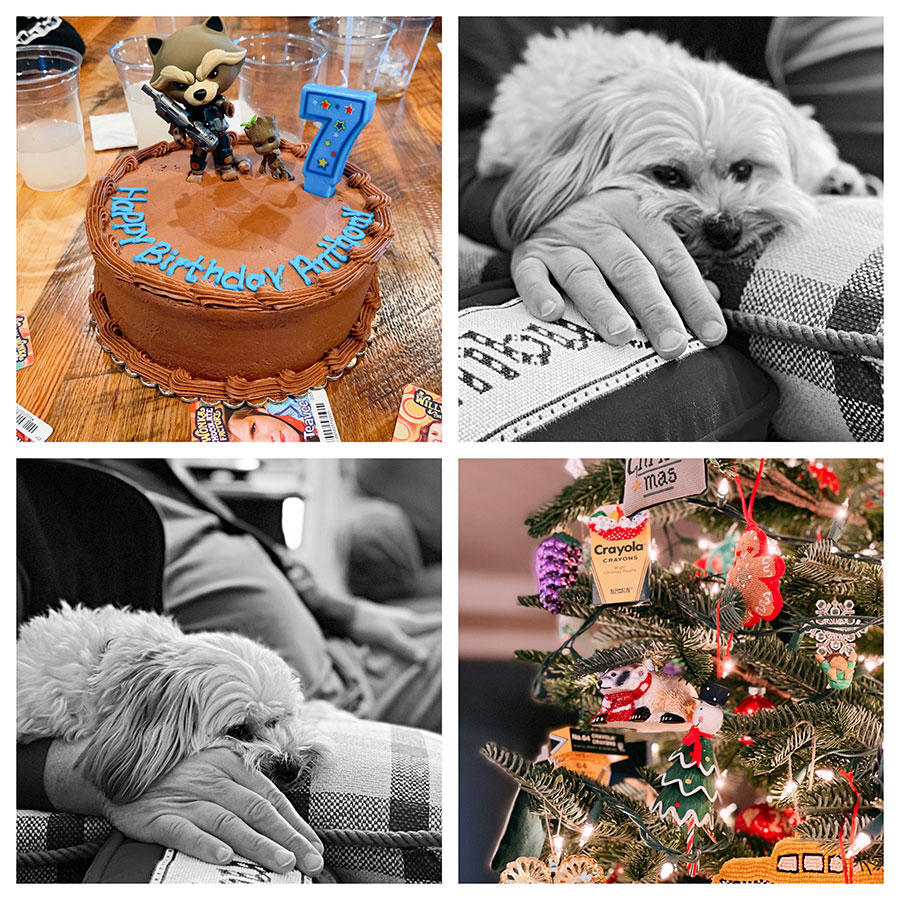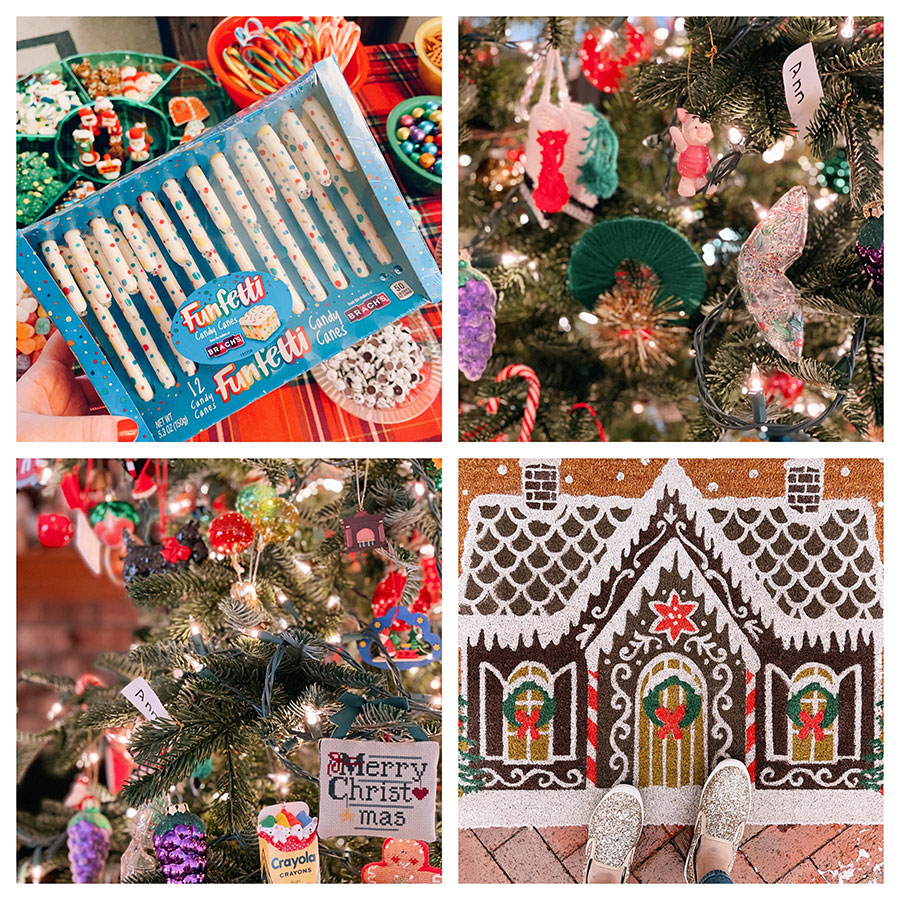 Gingerbread party time!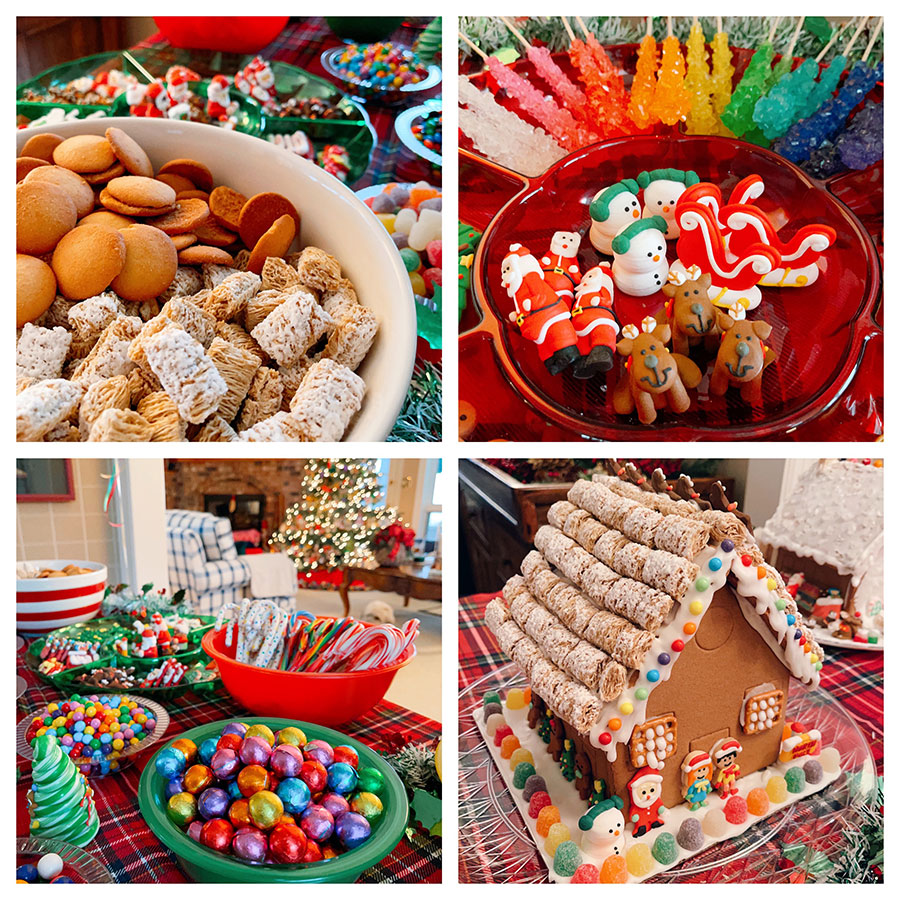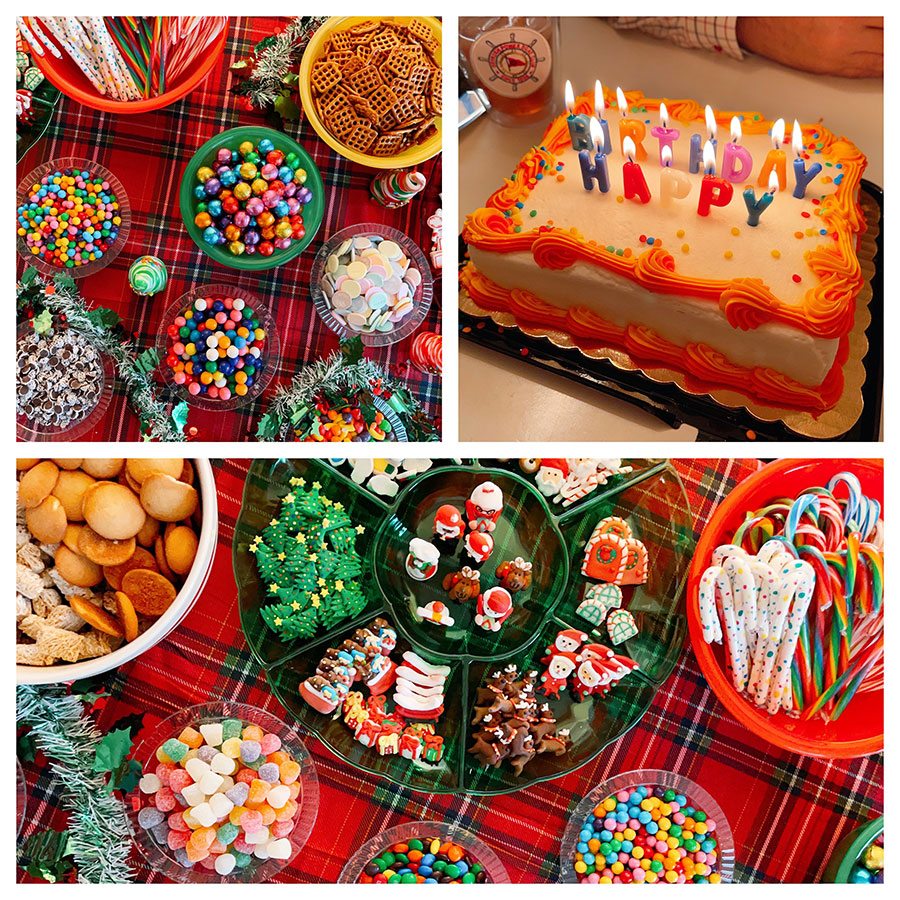 Mike also had a birthday in December!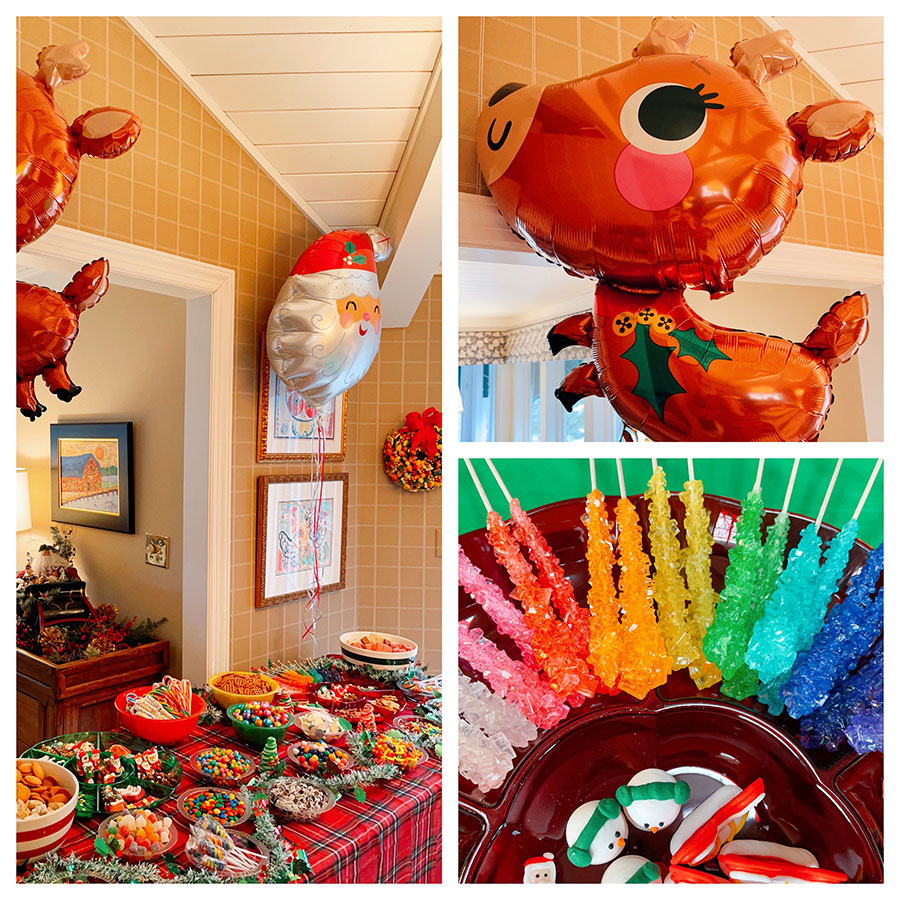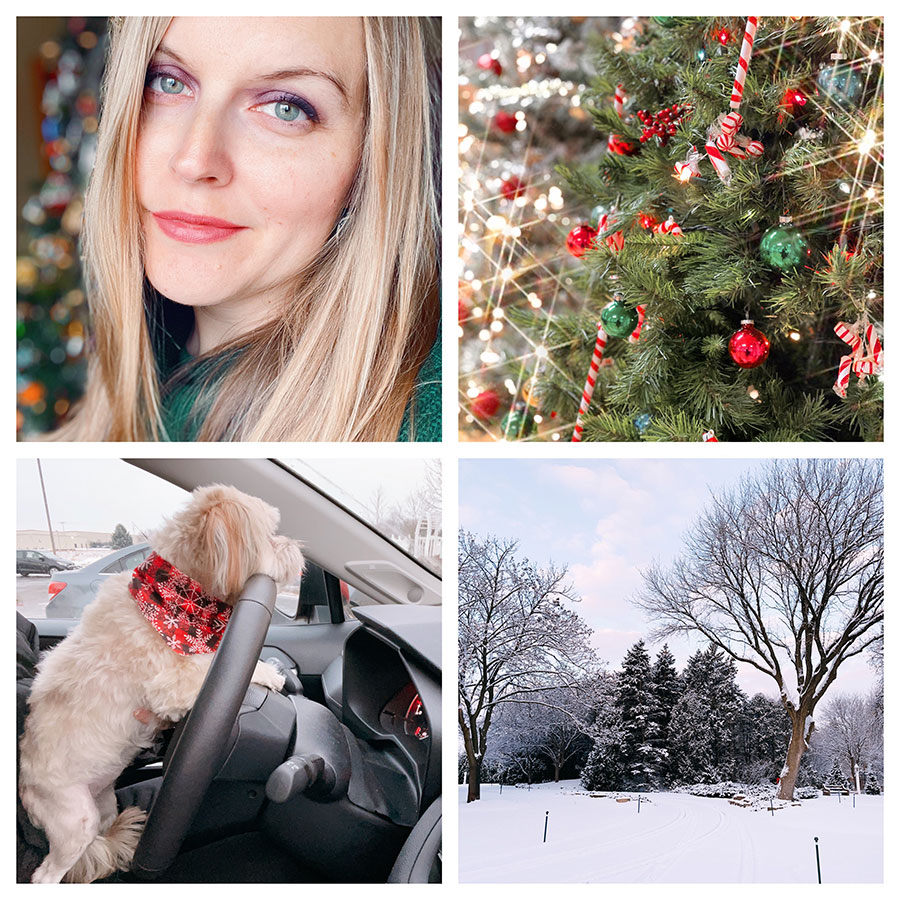 Another trip to the vet for Schmoo. She was anxiously awaiting.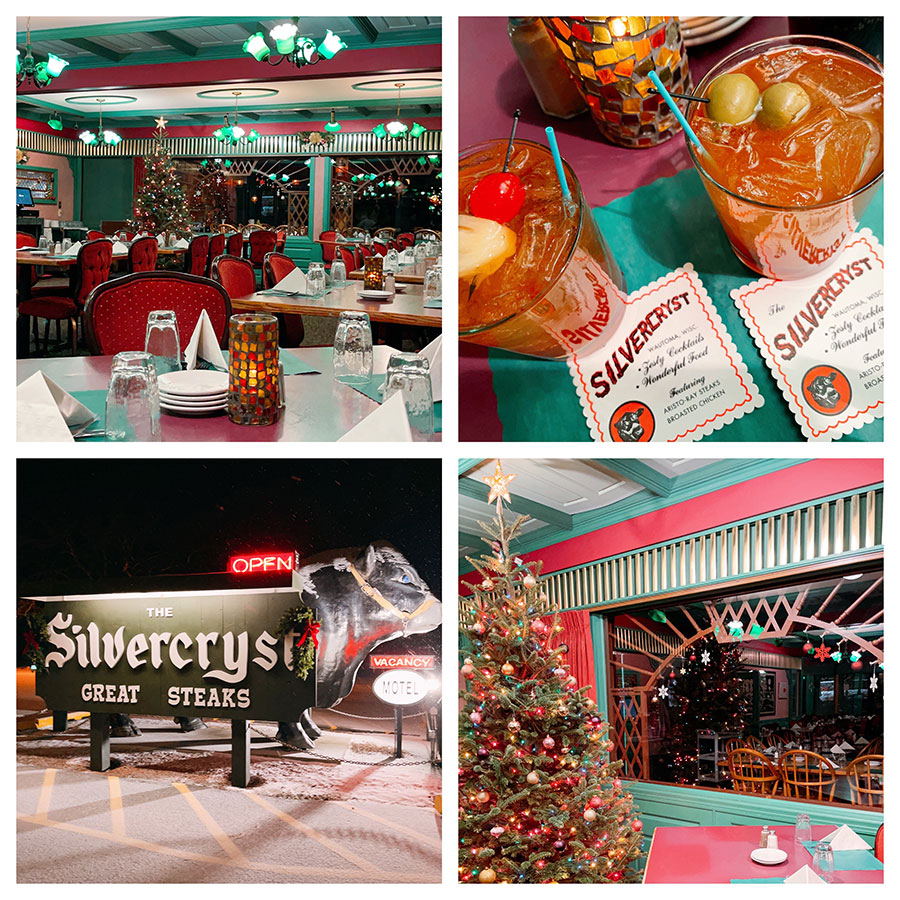 Took Mike to Silvercryst for a birthday dinner – it was our first time there – loved the mauve and green decor! ;-)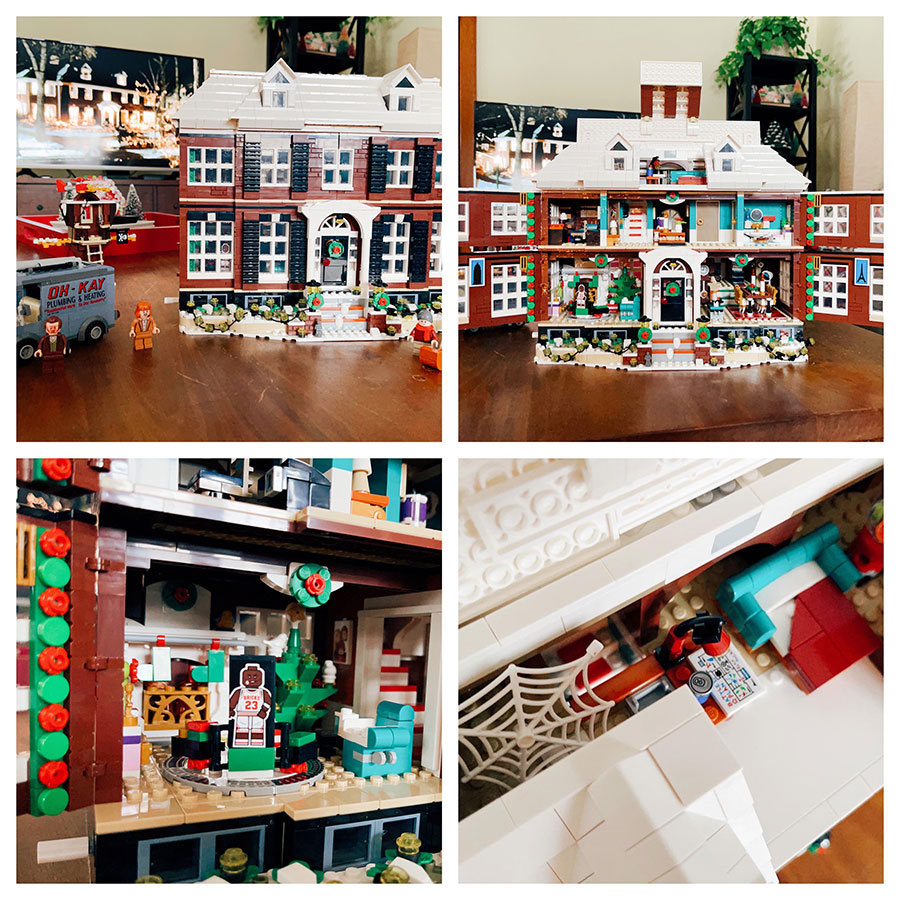 A highlight of the holiday season for me — assembling the Home Alone LEGO set! OMFGGGGG.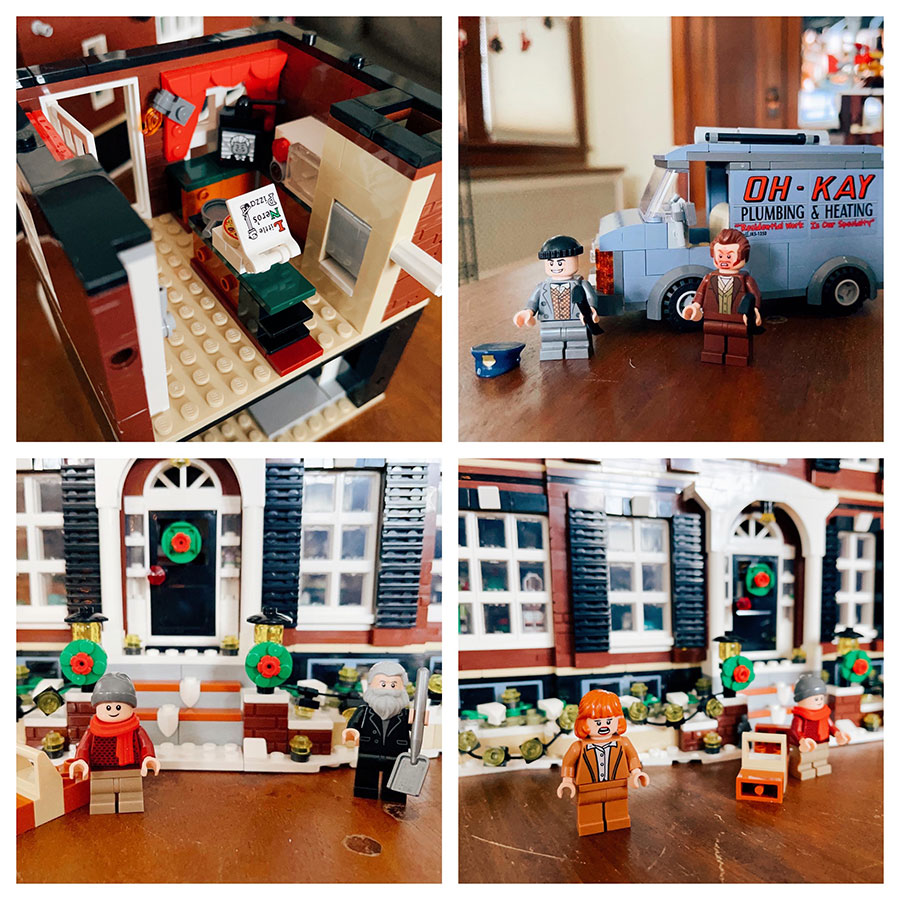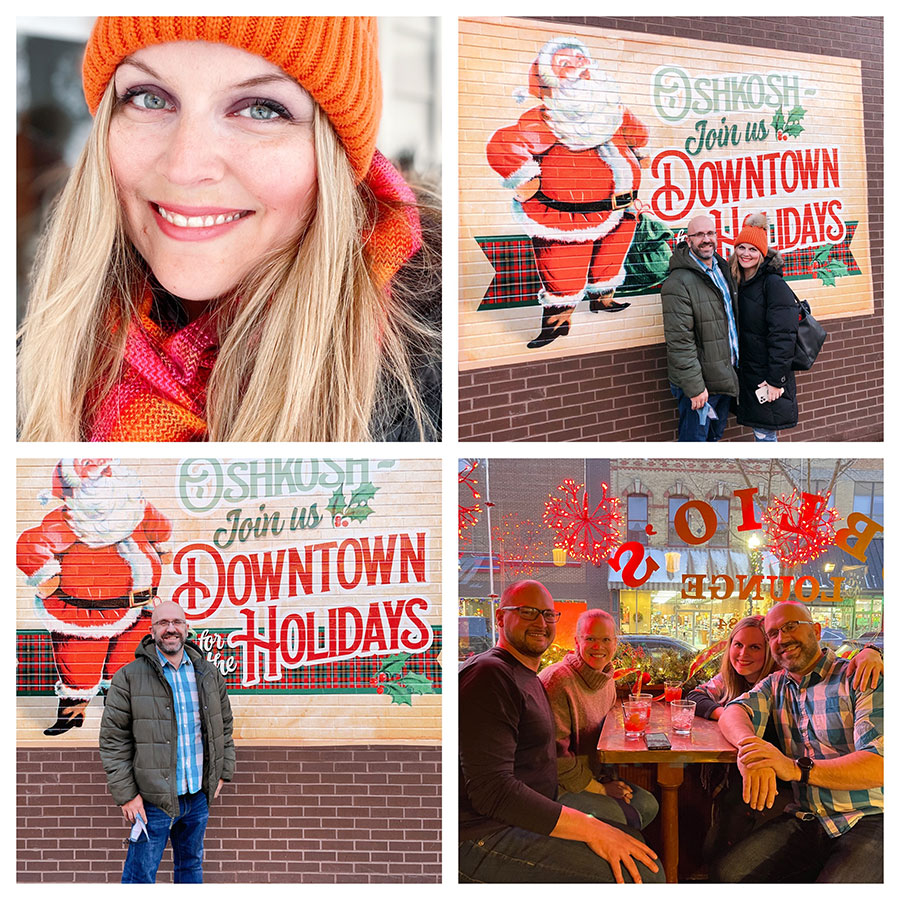 Mike's step-brother and wife came to visit us!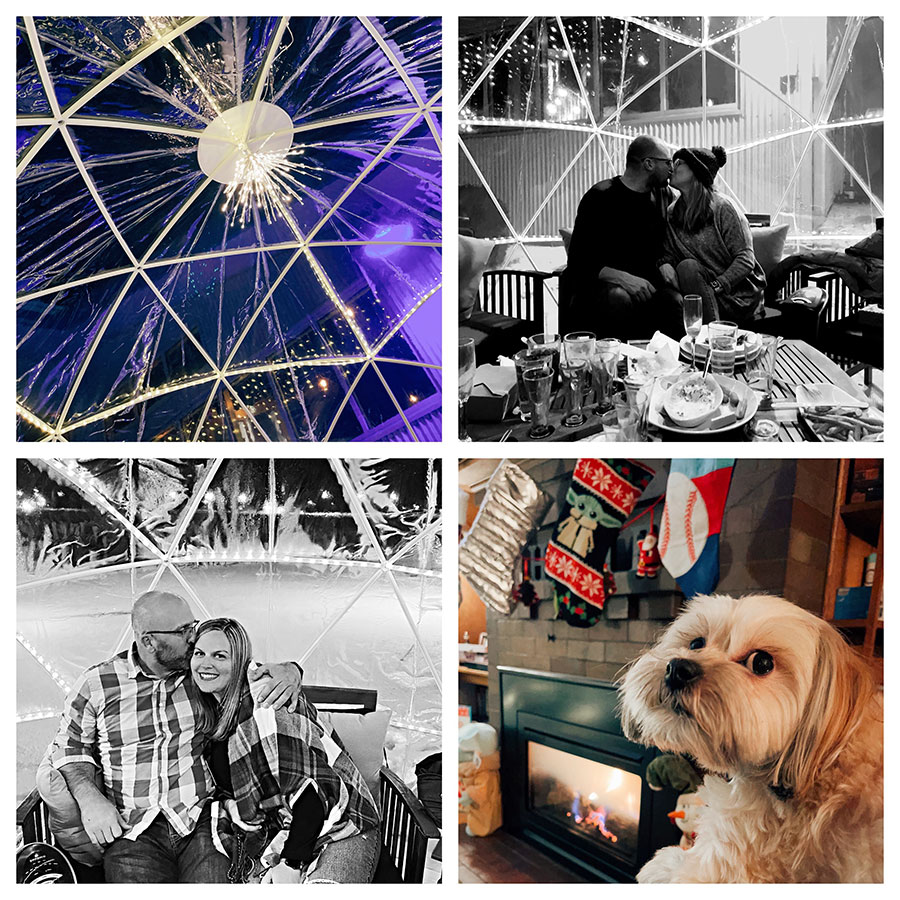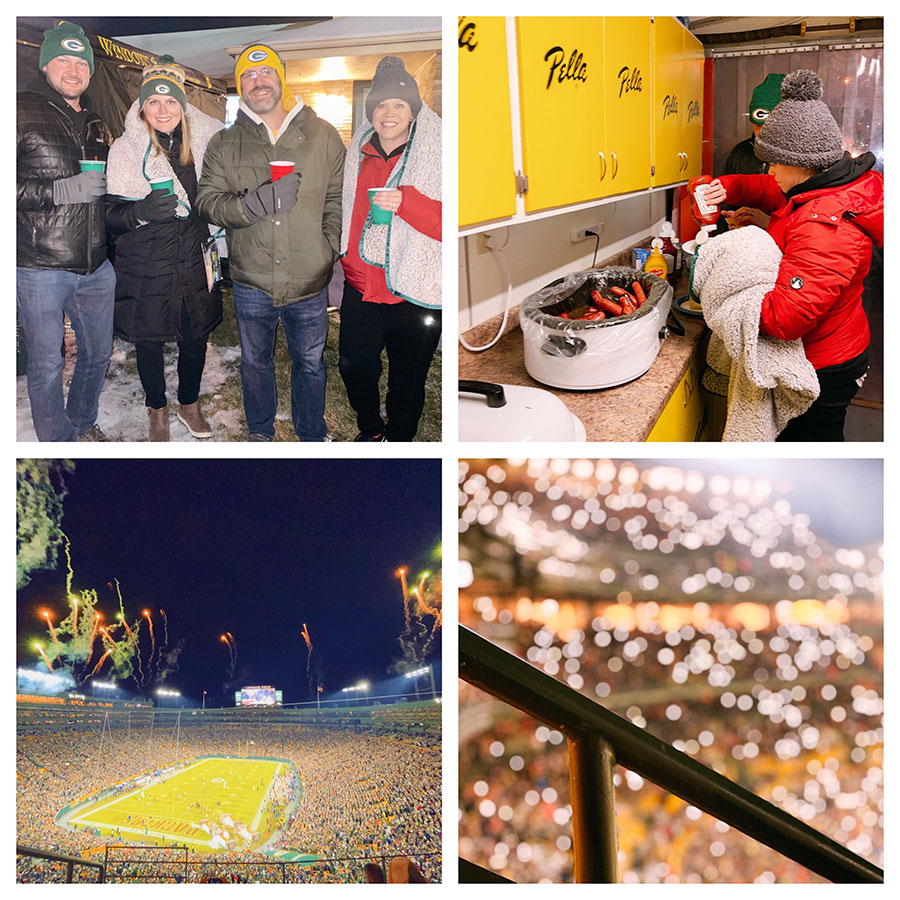 We had a blast at the Packers v. Bears game!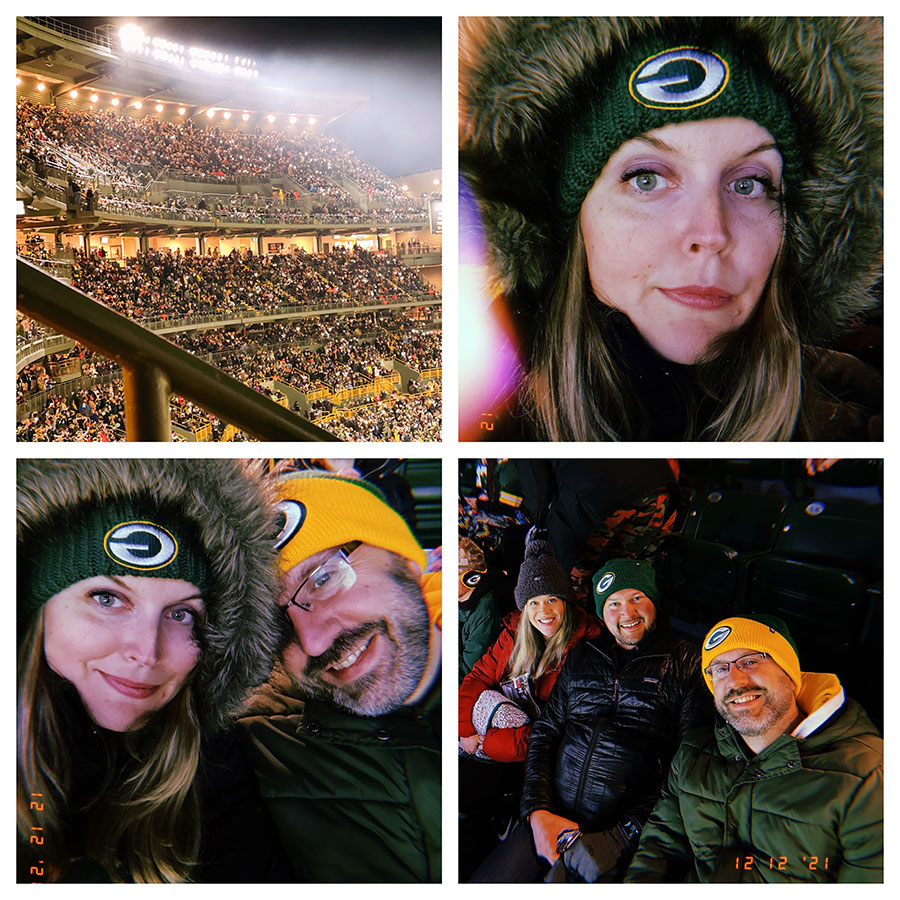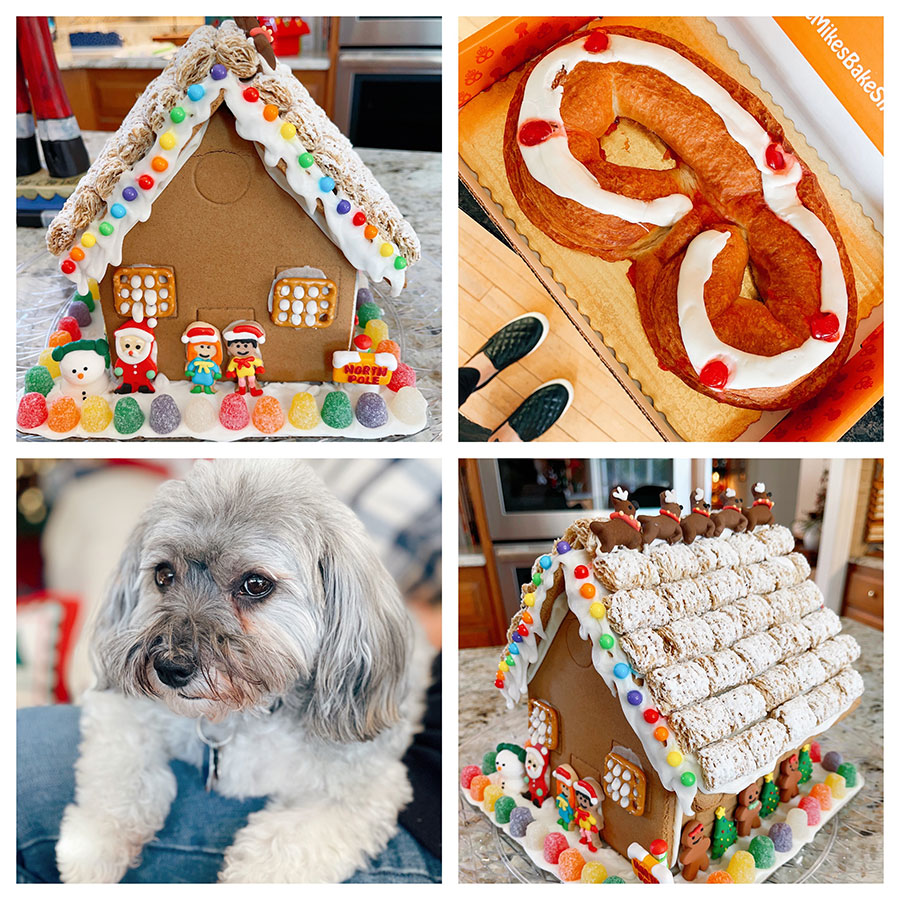 Public service announcement: the brandy old fashioned kringle from Uncle Mike's bakery is amazing.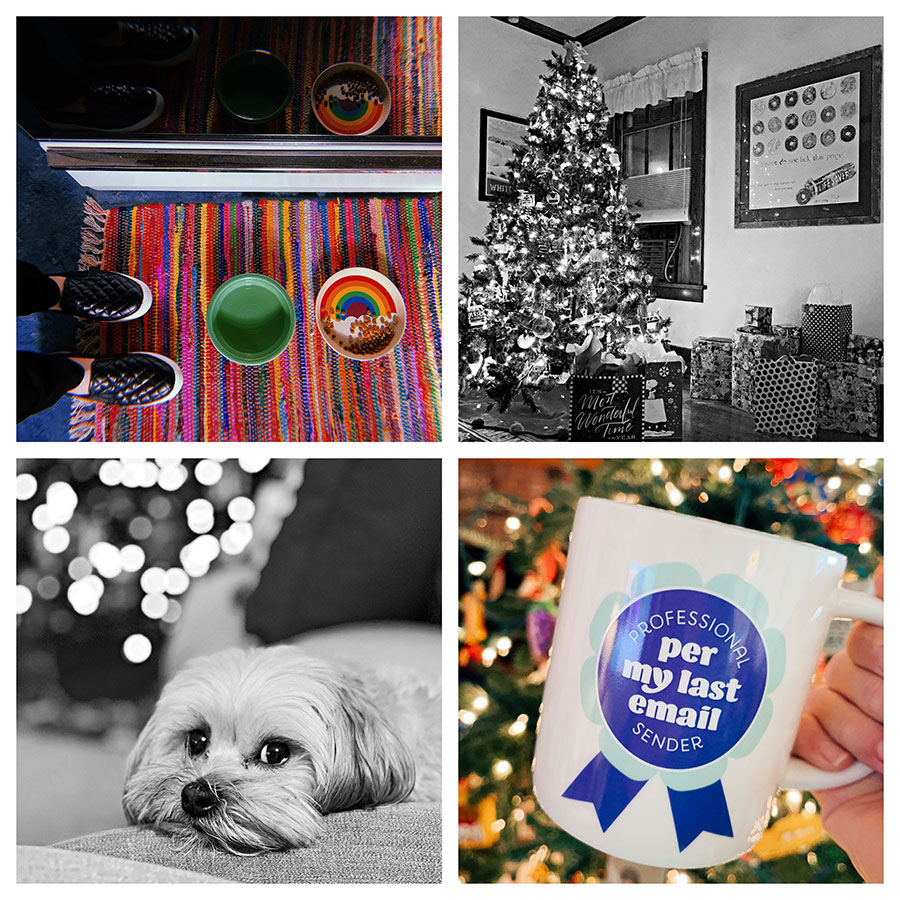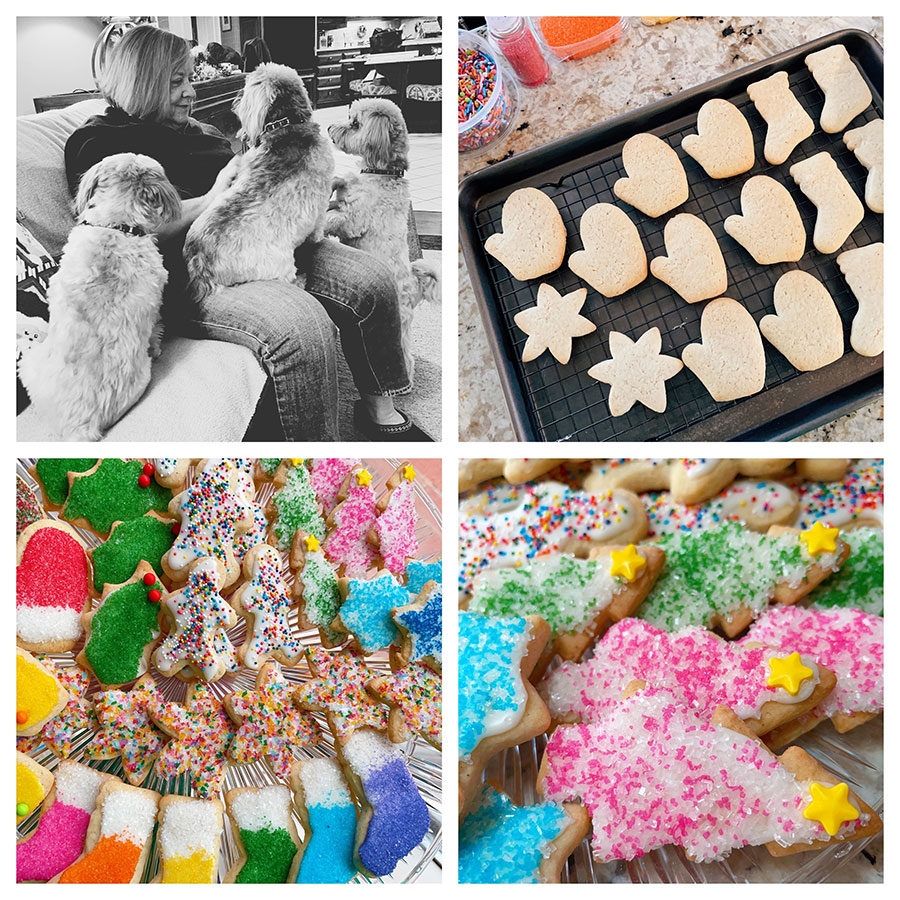 Cookie baking day!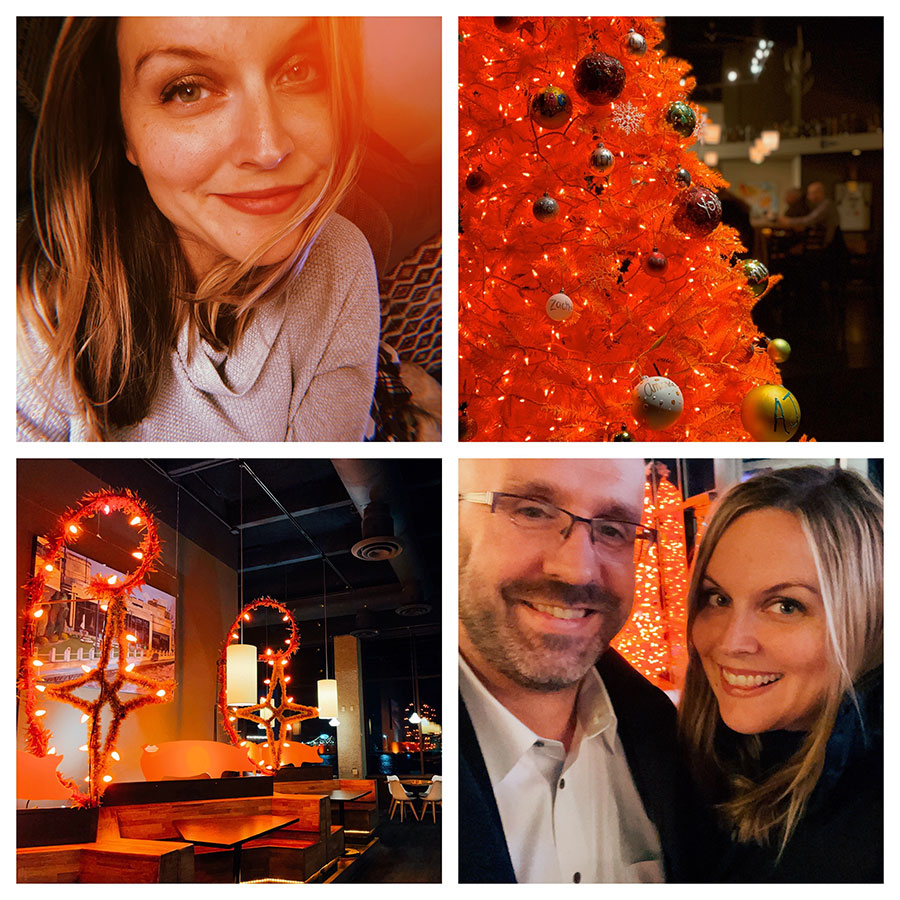 Mike and I had date night at Becket's. I was tickled to see the old Main St. Christmas decorations being used above the old Park Plaza benches-now-booths.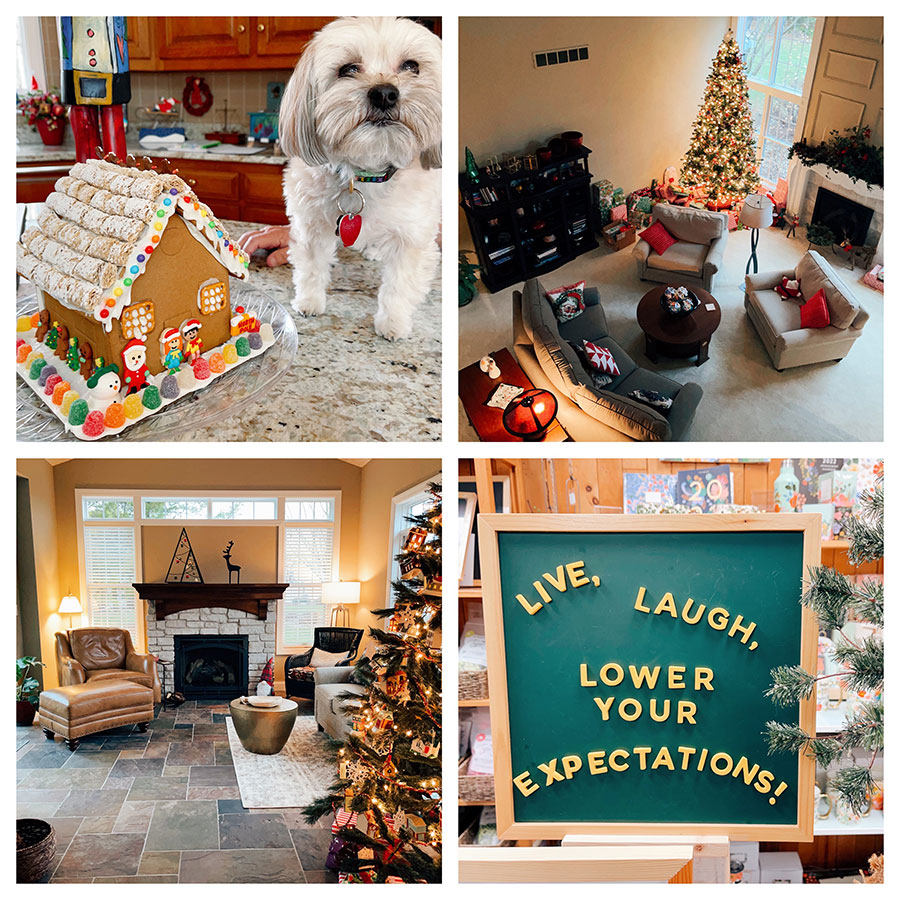 We headed to Bloomington the weekend before Christmas.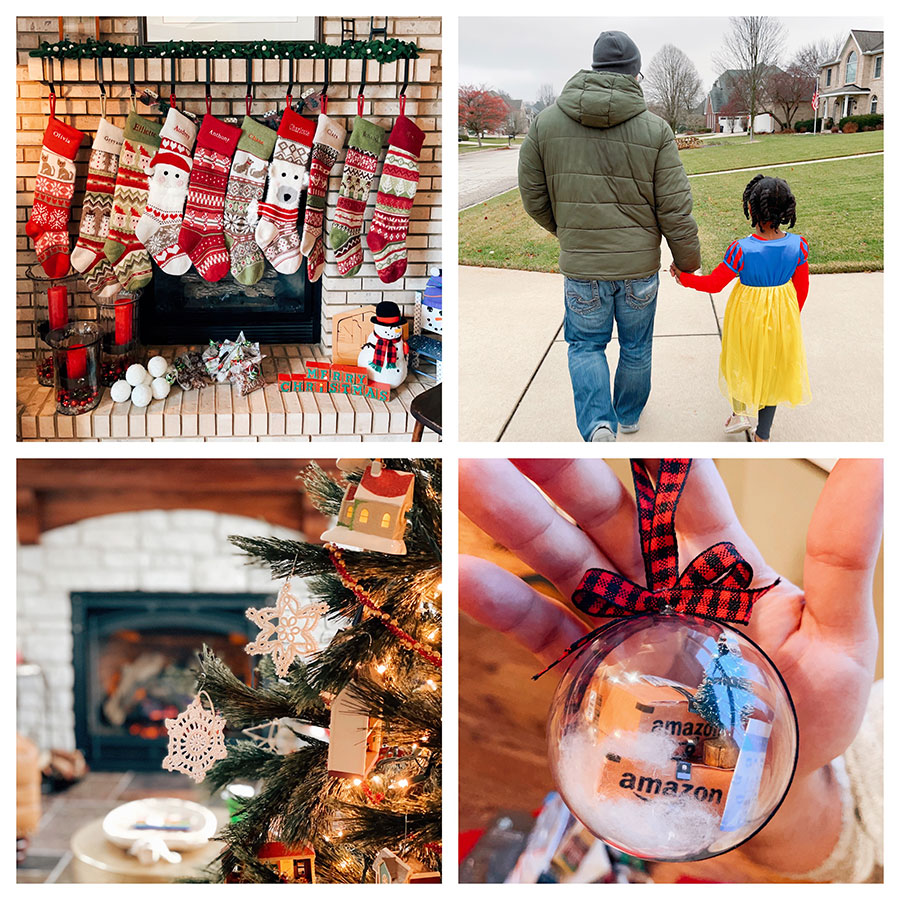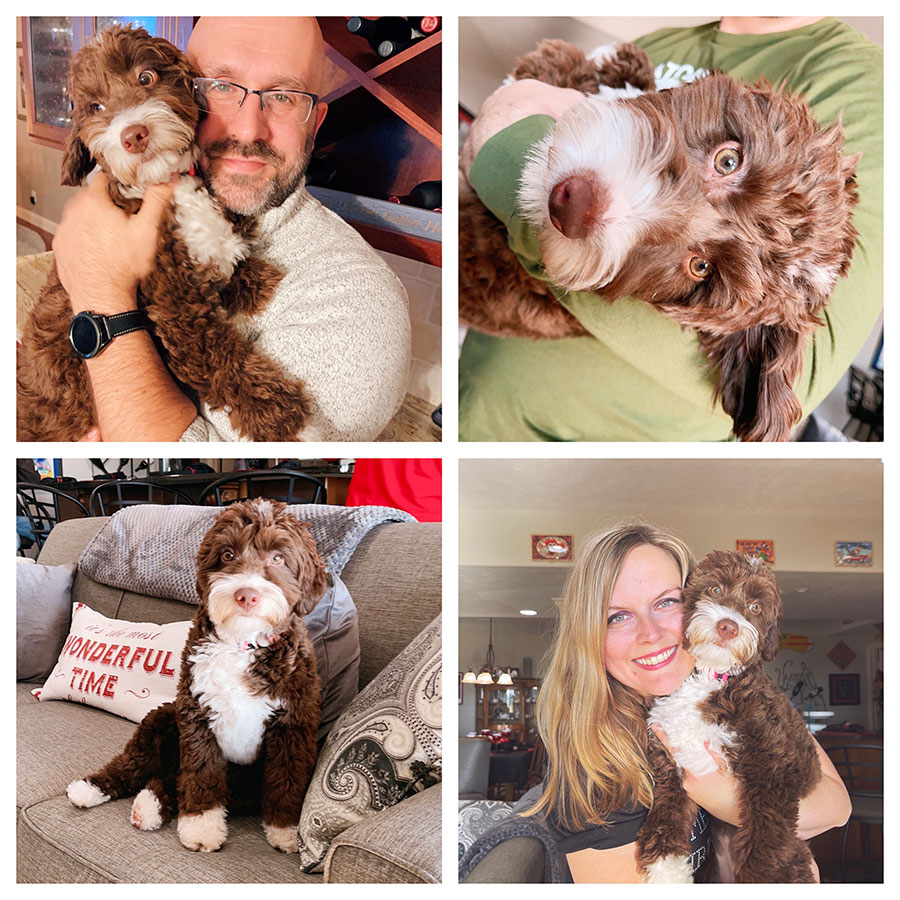 And we met COCO! She's a 6 month old Aussiedoodle – rescued from a bad breeder situation. Thanks to Mike's stepmom for basically insisting that Mike adopt her.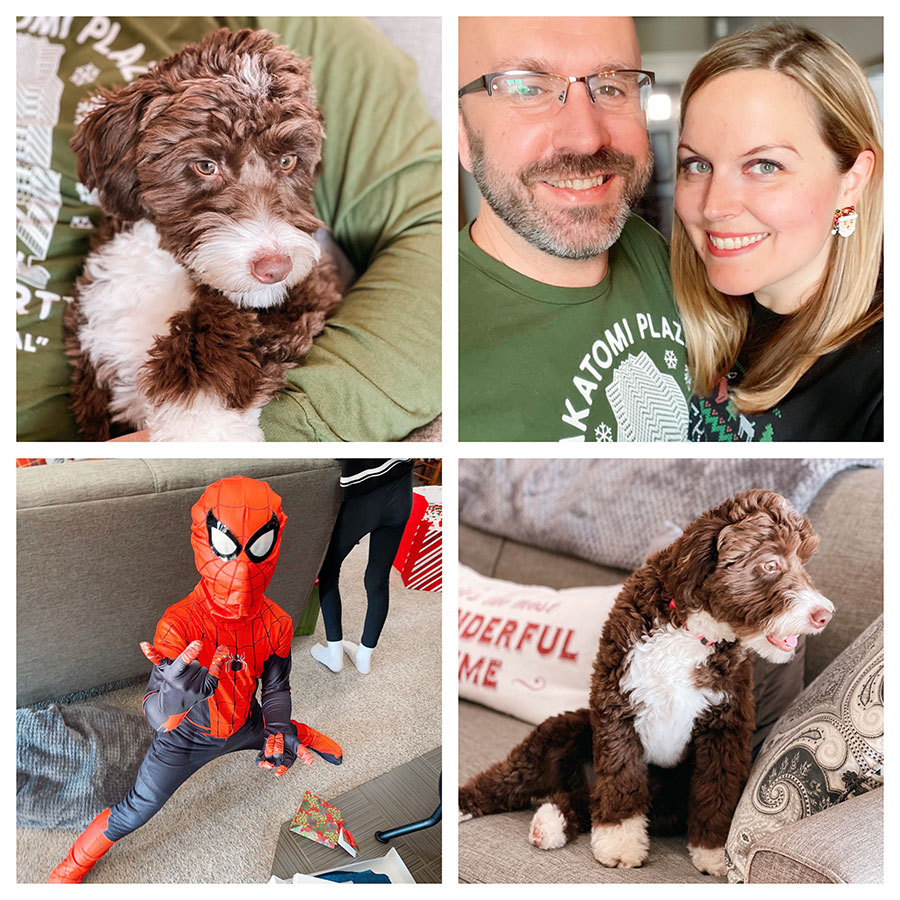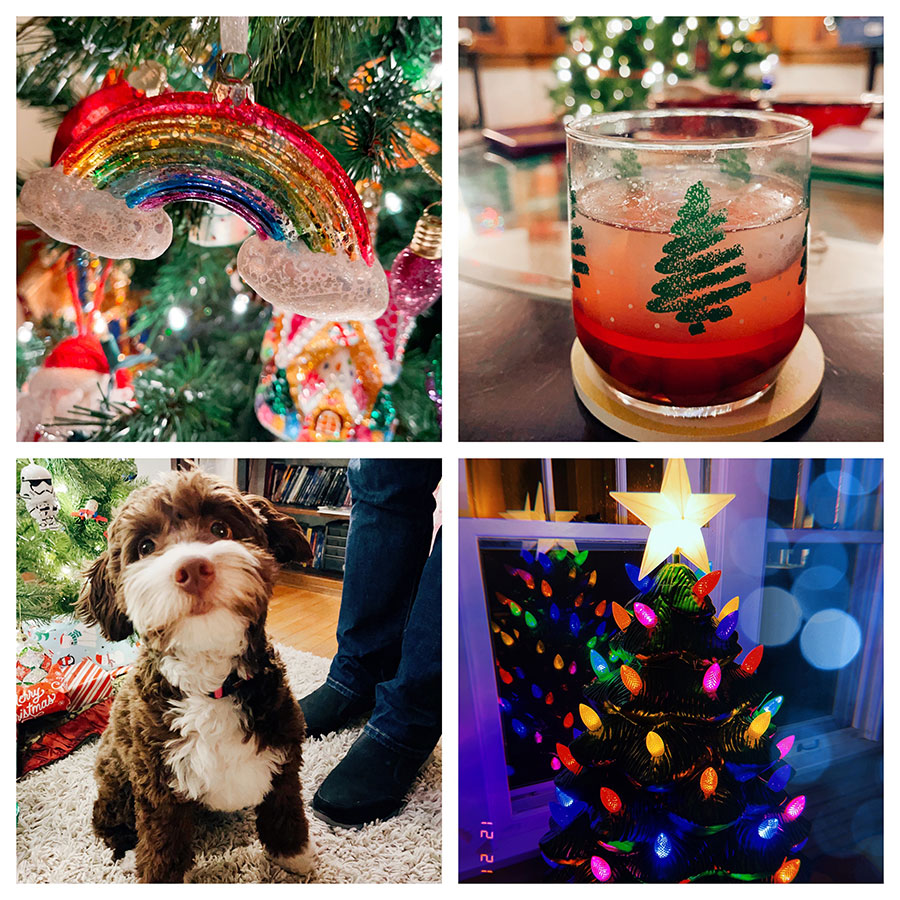 Cherry bounce season is here.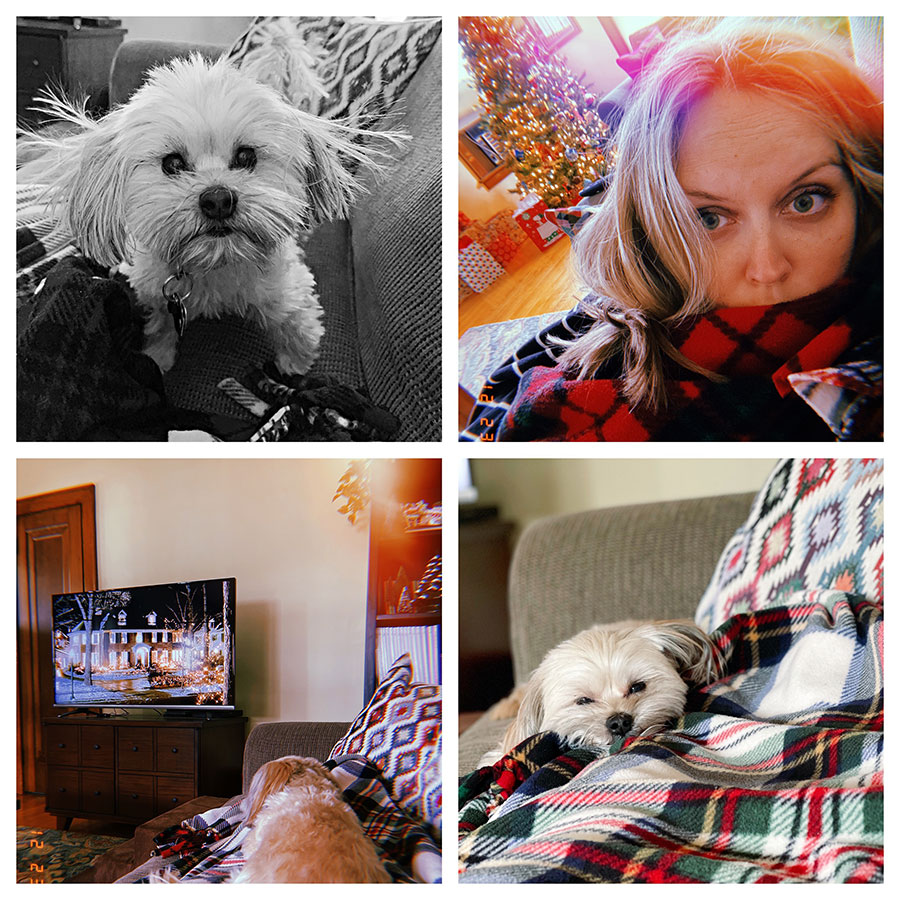 I napped so hard on the 23rd that I woke up not knowing where I was or what day it was LOL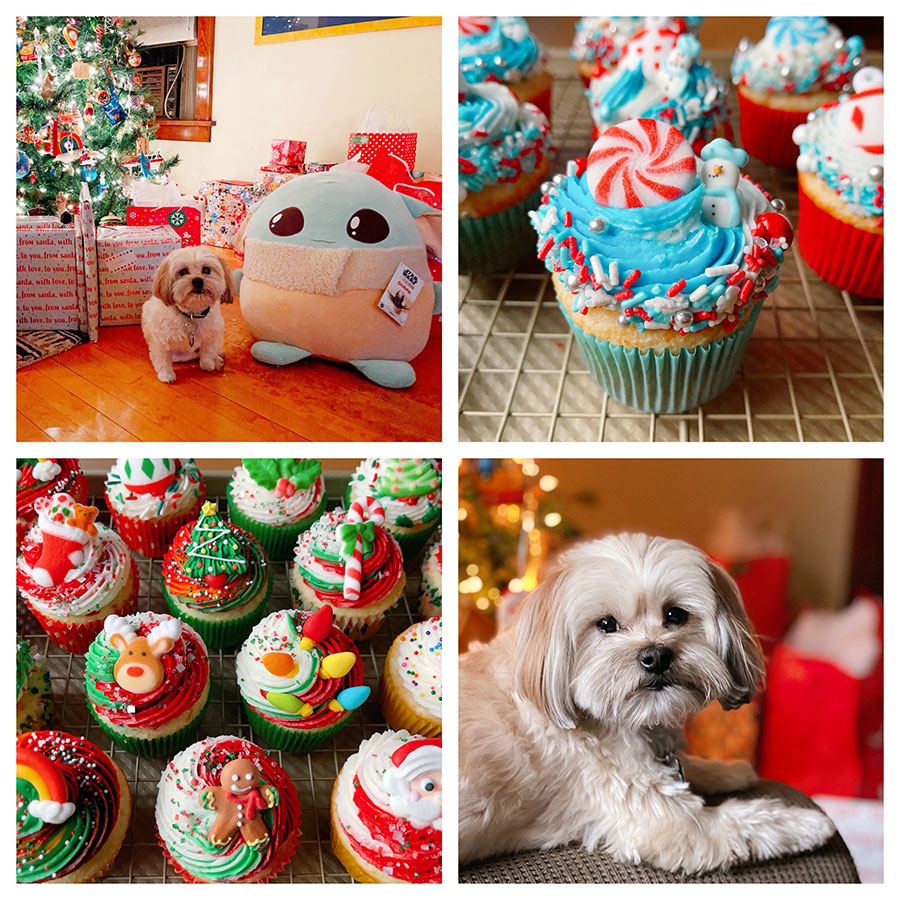 Gearing up for Christmas.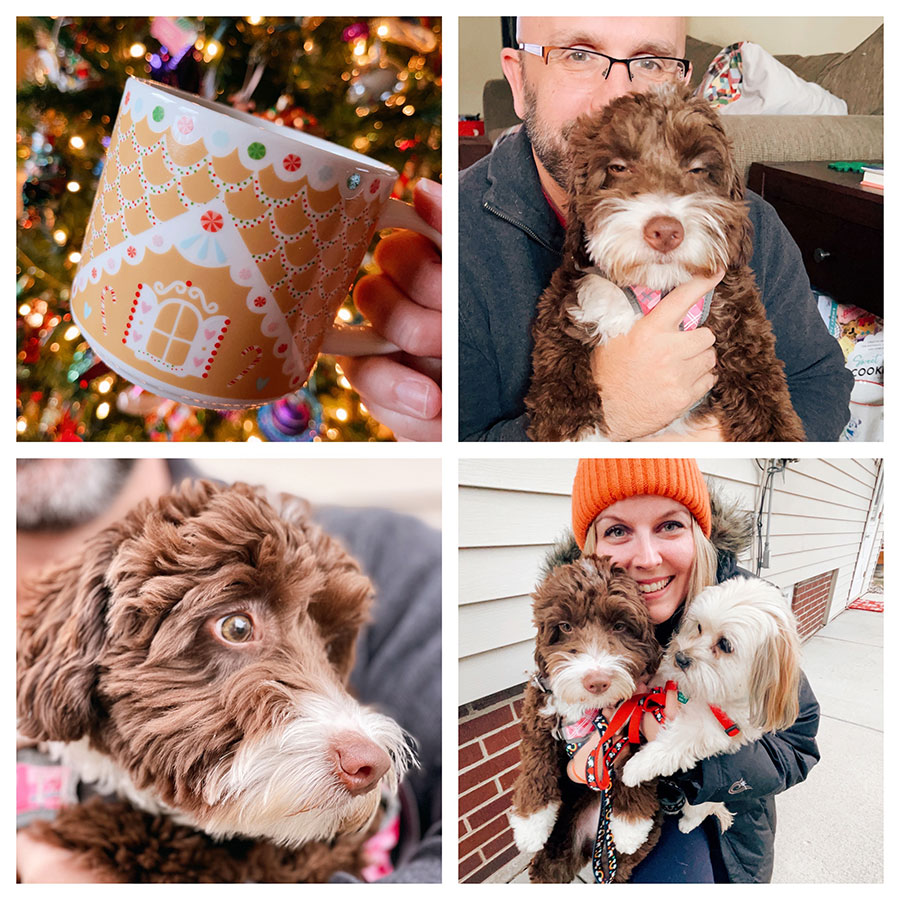 Coco and Sadie met. It went… OK. We need to work on this friendship situation but I am hopeful that they will one day be BFFs!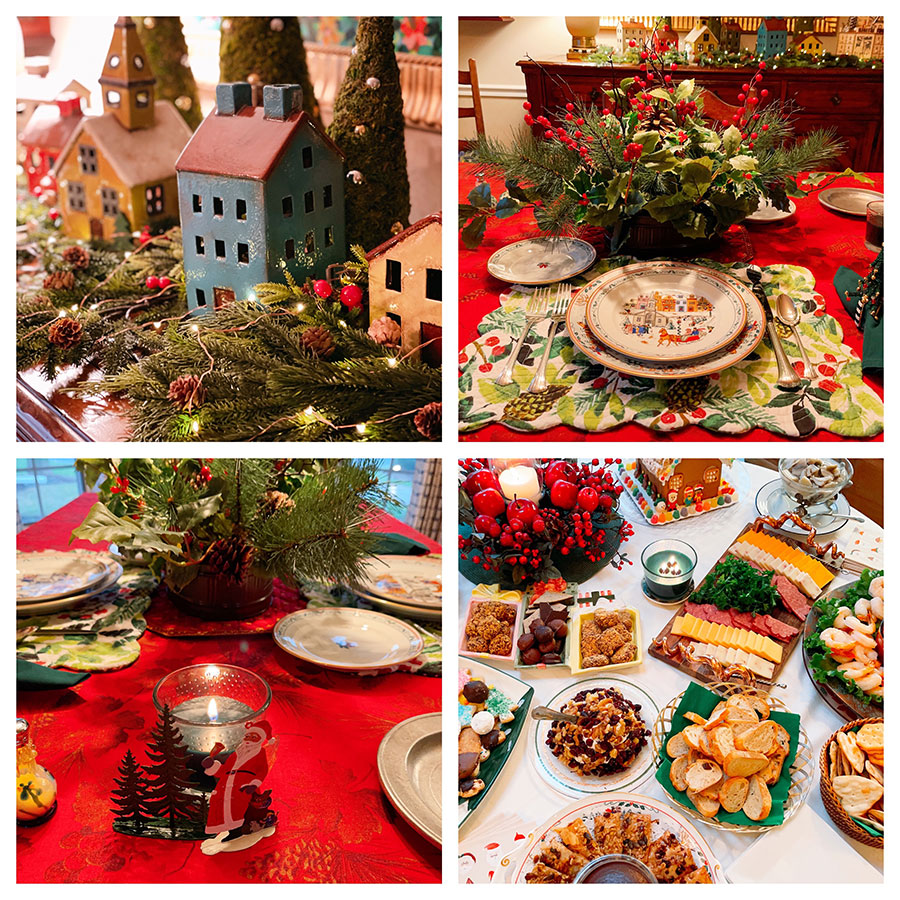 Christmas Eve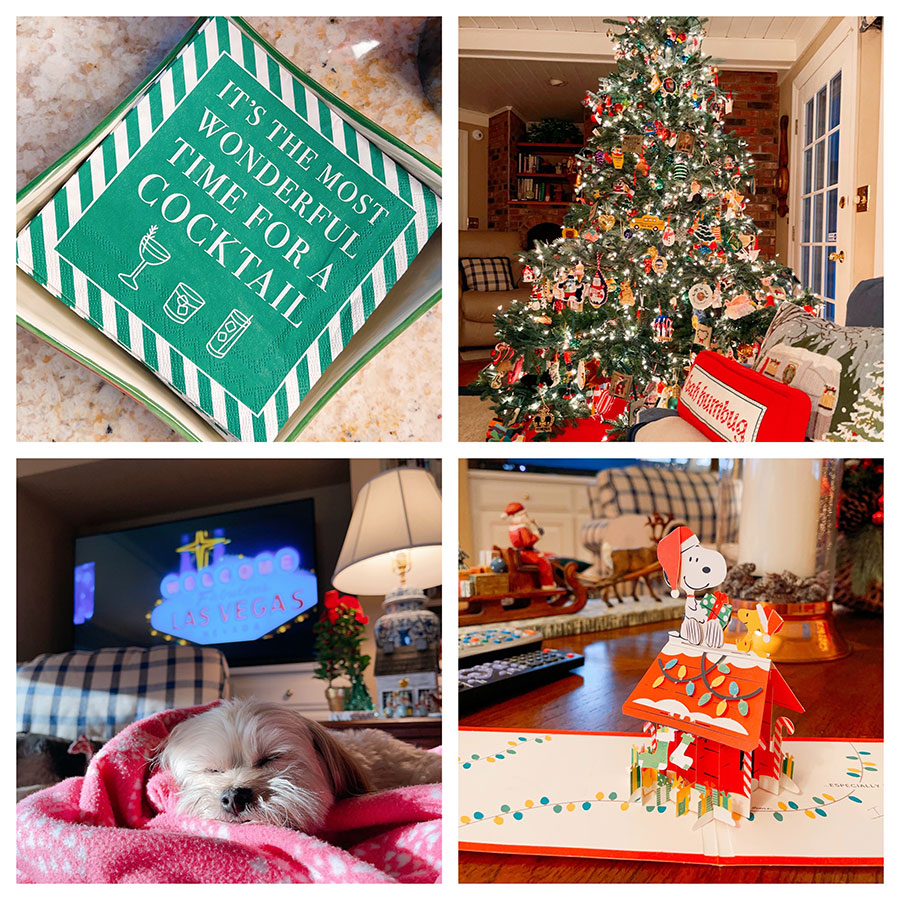 Christmas Day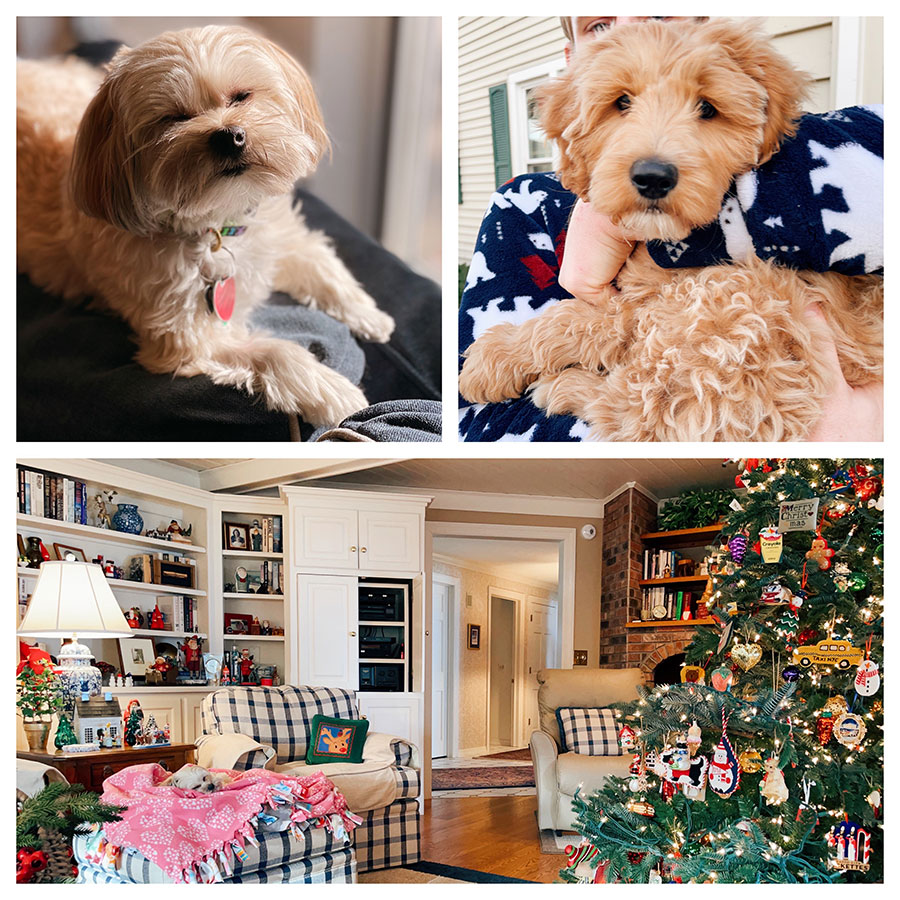 My neighbors also got a puppy! I was so happy to meet sweet Otis.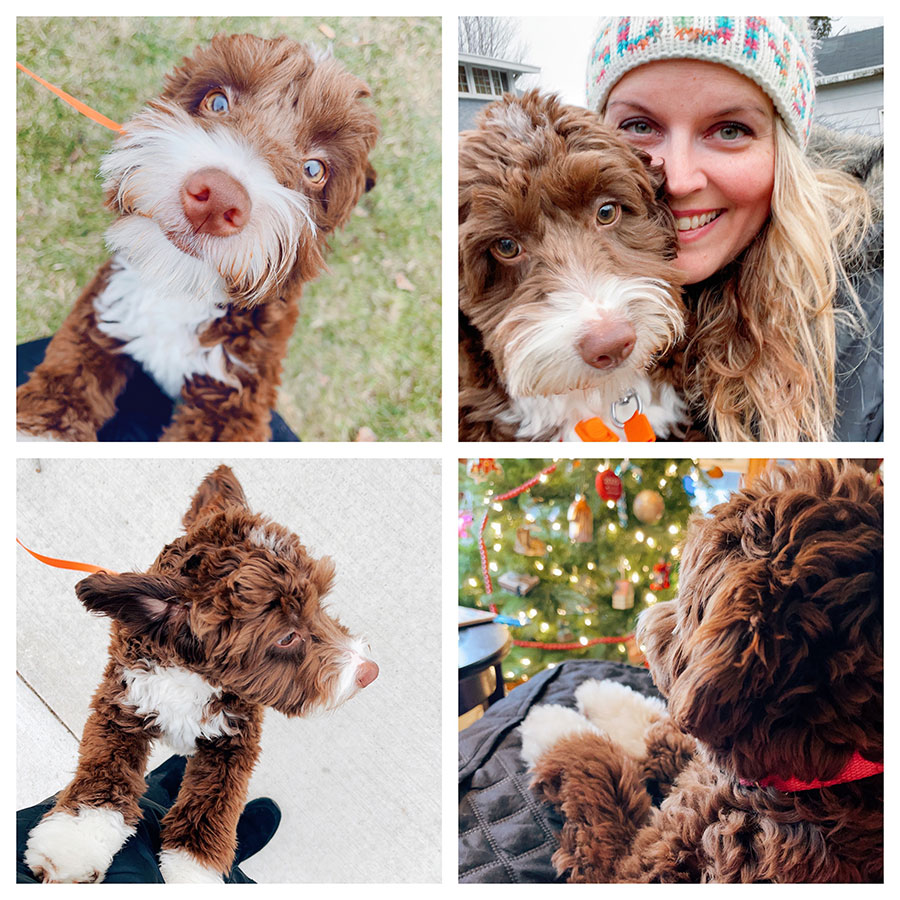 Mike and kids headed to Iowa for his grandmother's funeral, so I got to babysit Miss Coco.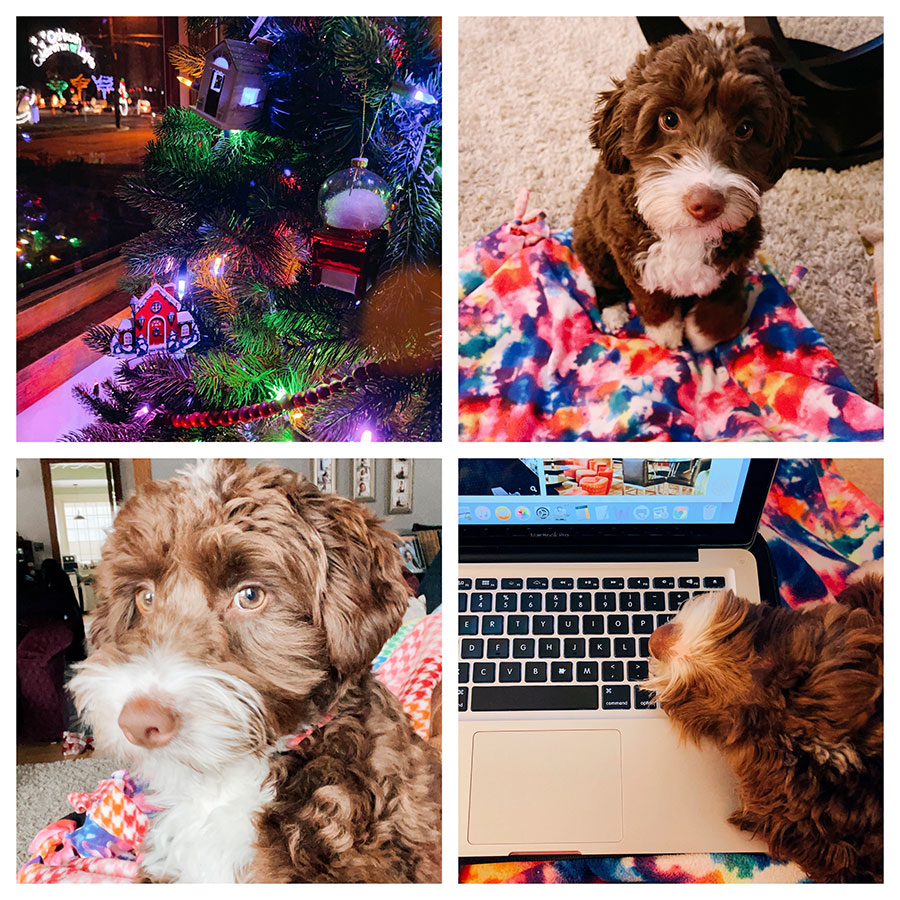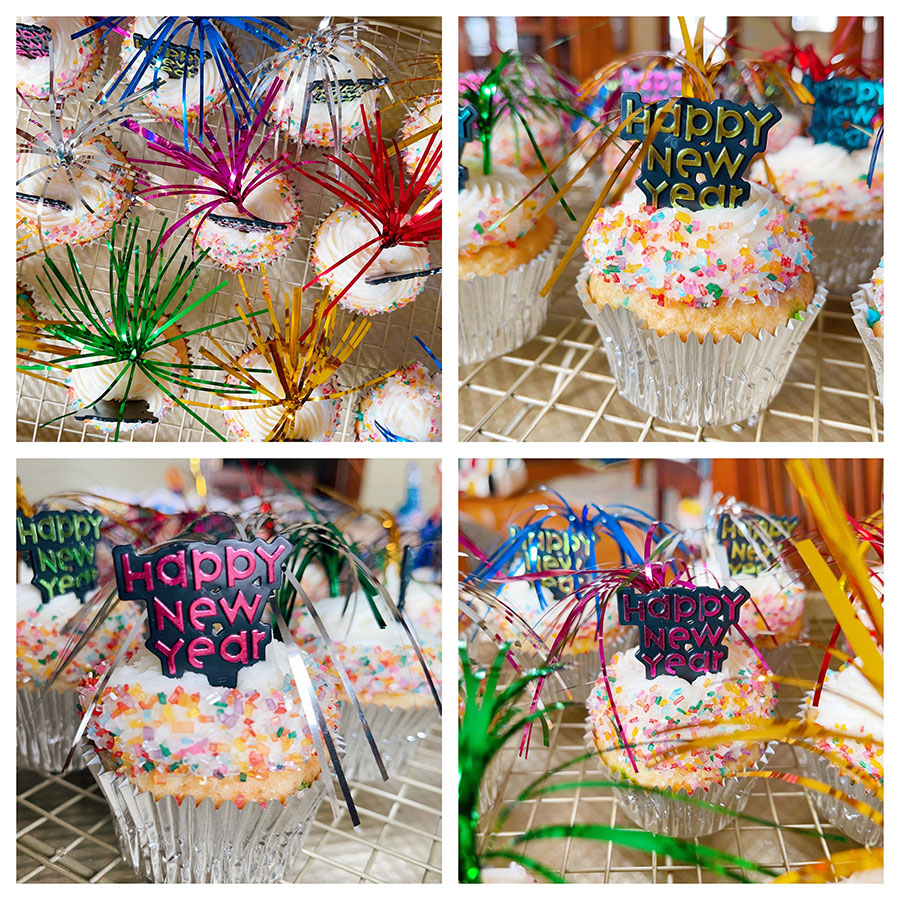 New Year's Eve!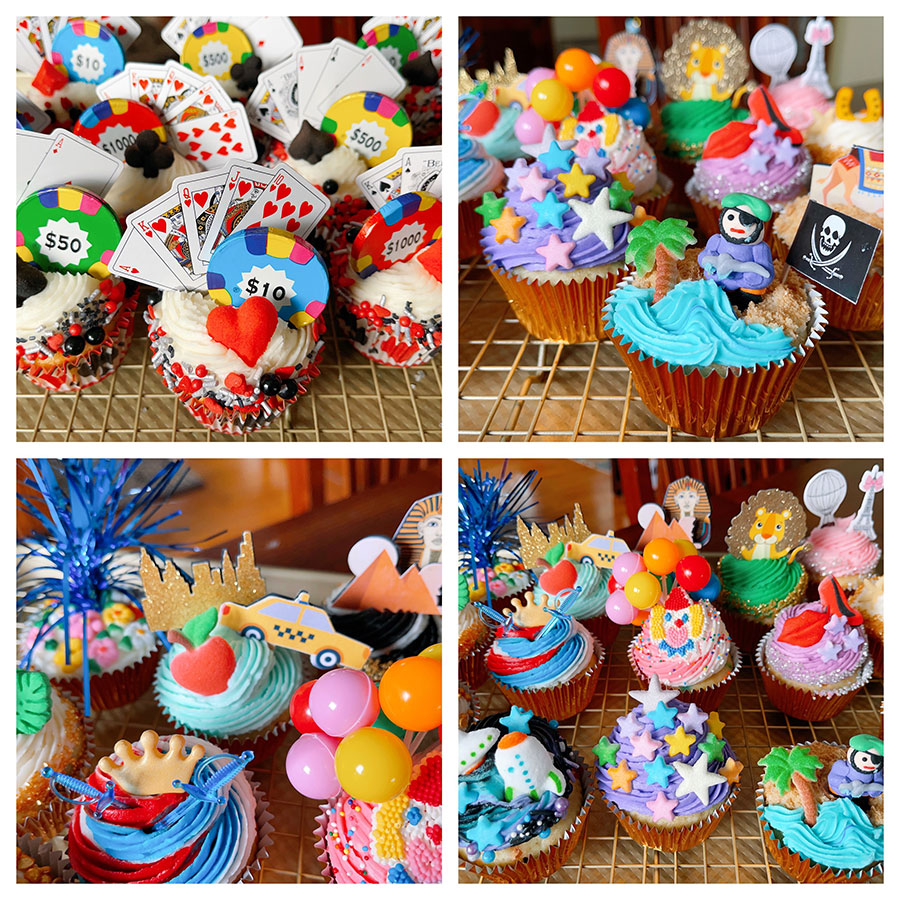 We did a casino night/Las Vegas themed NYE for the kids – it was a blast. I made Vegas casino-themed cupcakes and made the kids match the cupcake to the casino name.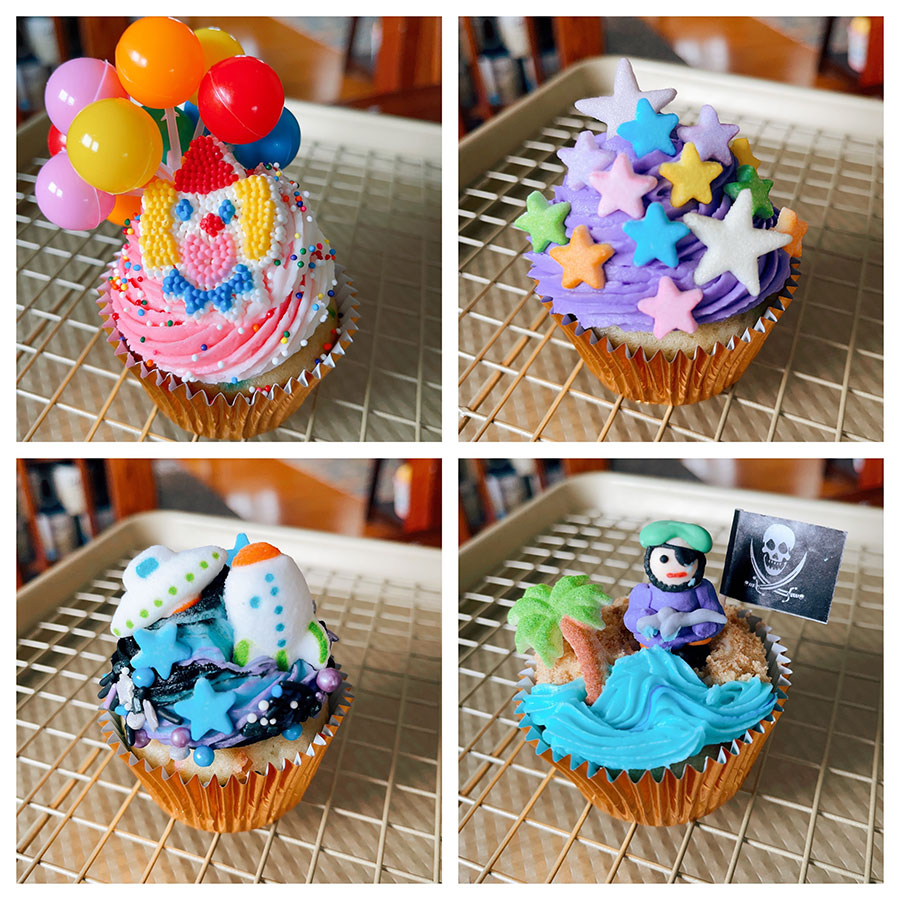 Circus Circus // The Stardust (gone, but my favorite neon sign so I had to include it) // The Stratosphere // Treasure Island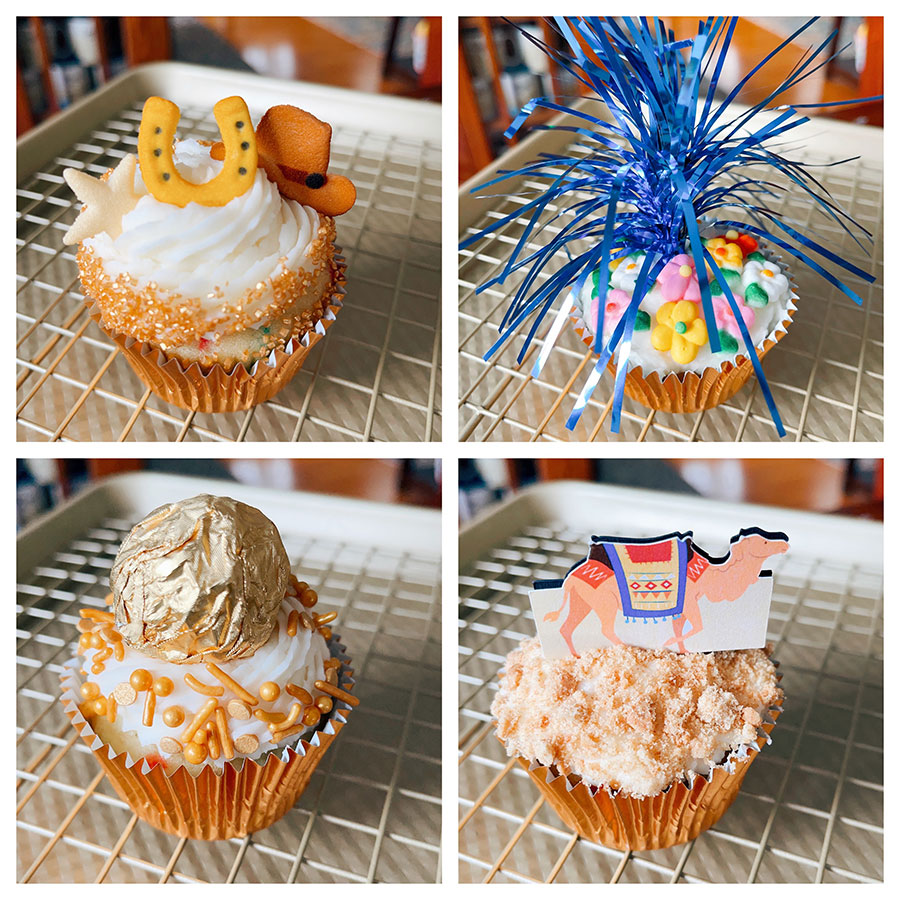 Binion's Horseshoe // The Bellagio // The Golden Nugget // The Sahara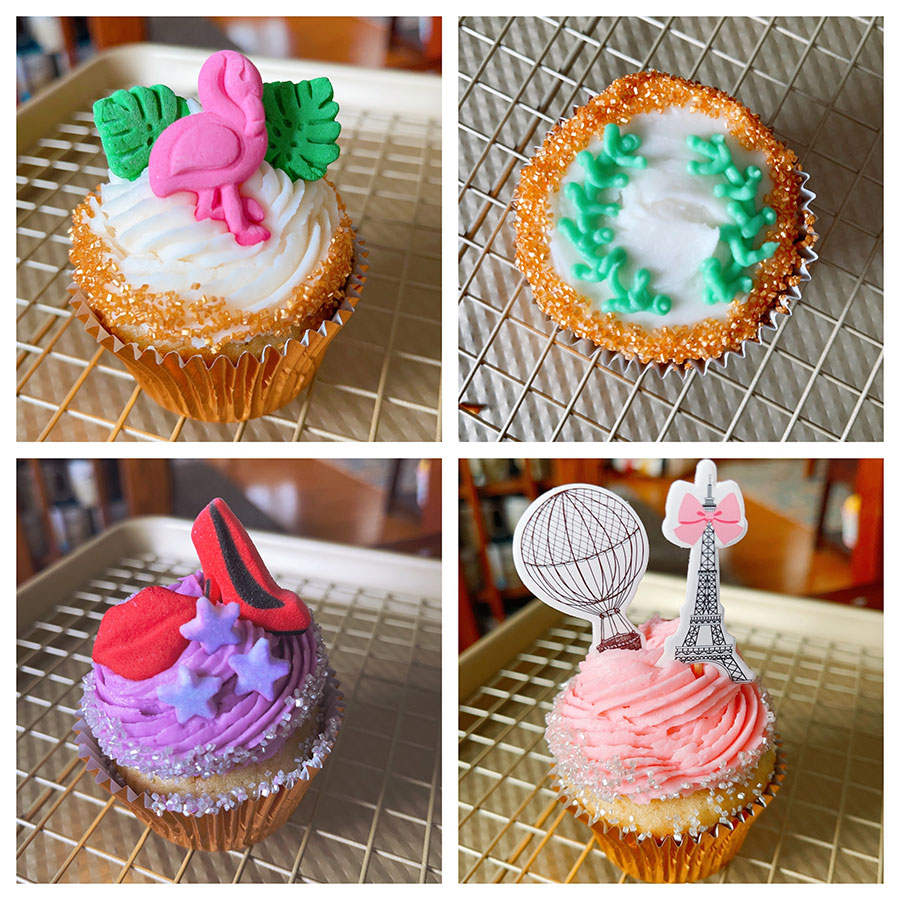 The Flamingo // Caesar's Palace // The Cosmopolitan // The Paris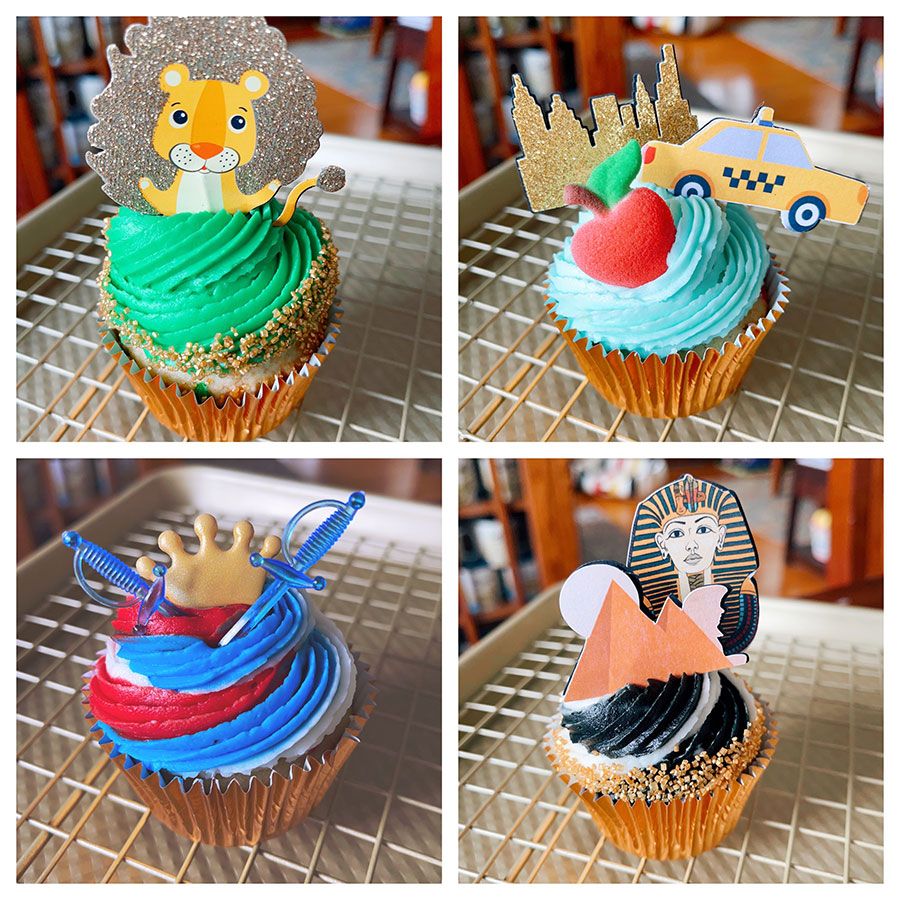 The MGM Grand // New York New York // The Excalibur // The Luxor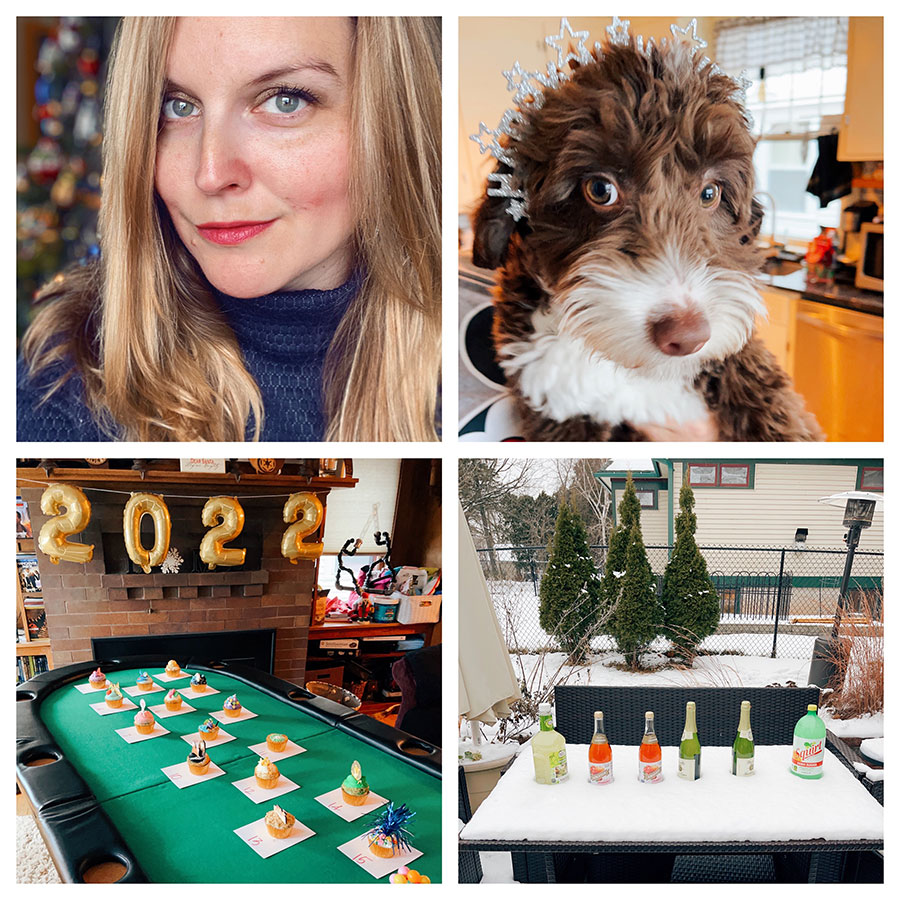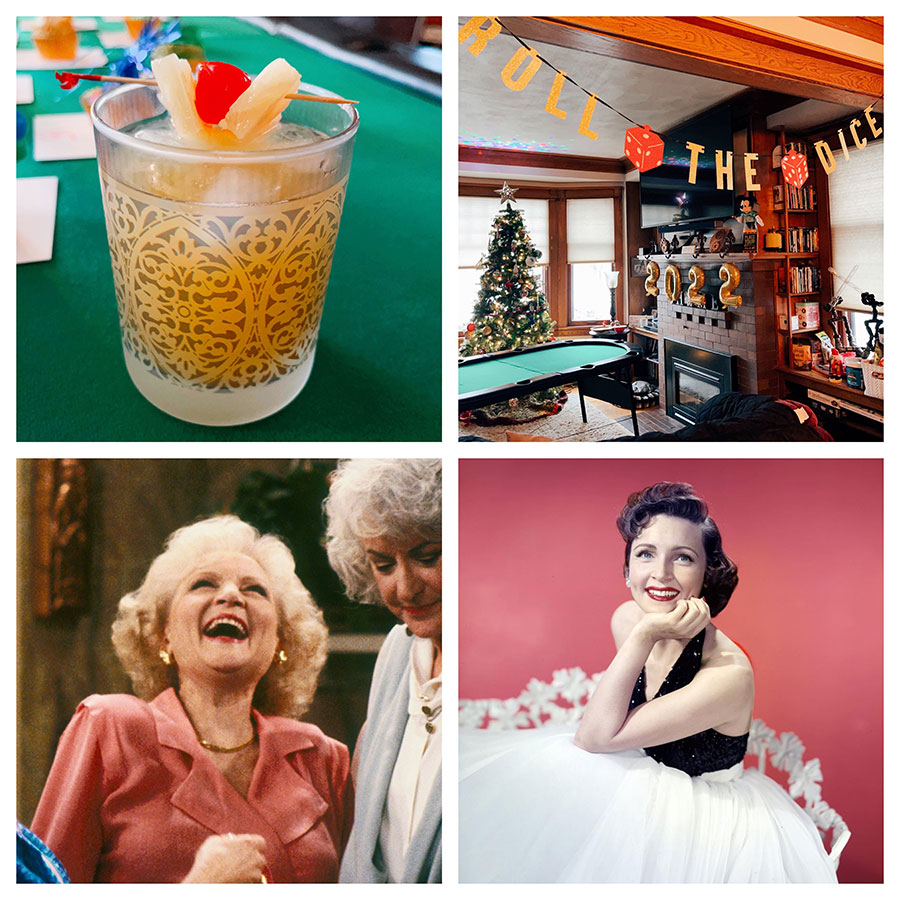 The world lost Betty White on NYE. She always felt like a grandmother to me because I used to watch her with my own grandmother. All my Golden Girls are gone but they will forever bring me feelings of comfort and safety and for that I'm grateful. And damn, even in her death… she was a master of timing. (People Magazine published a cover story about her turning 100 and it was set to hit newsstands this week — the comedic timing of her death just makes me LOL — gotta love her!)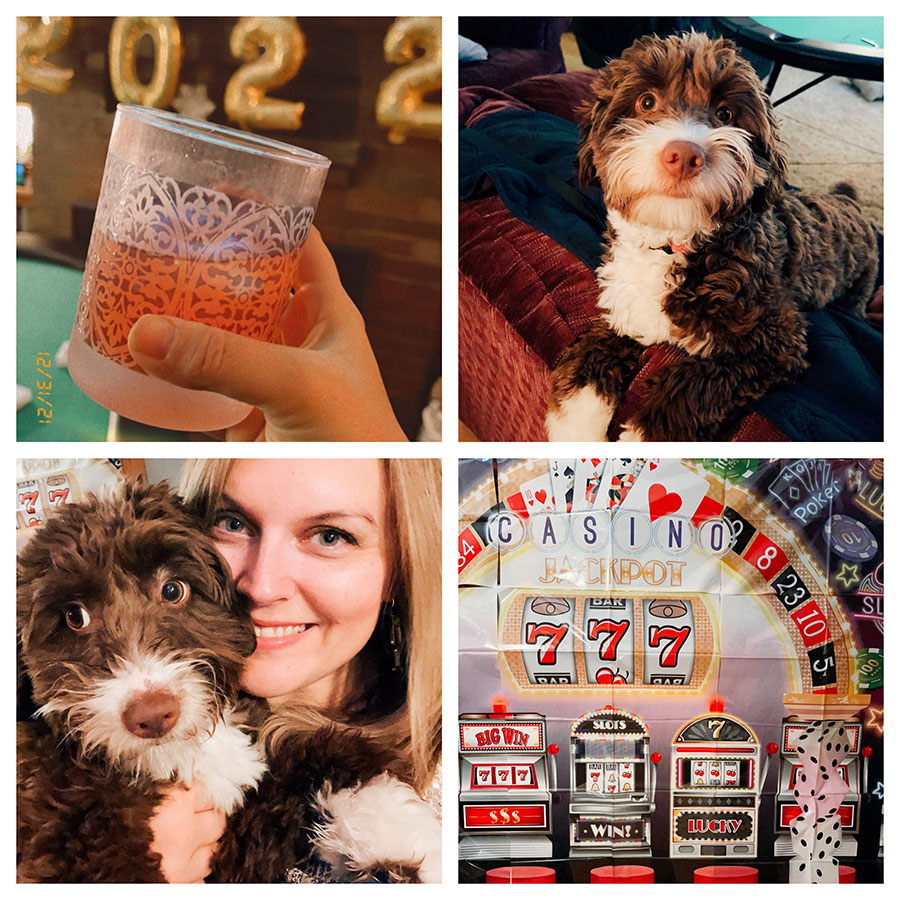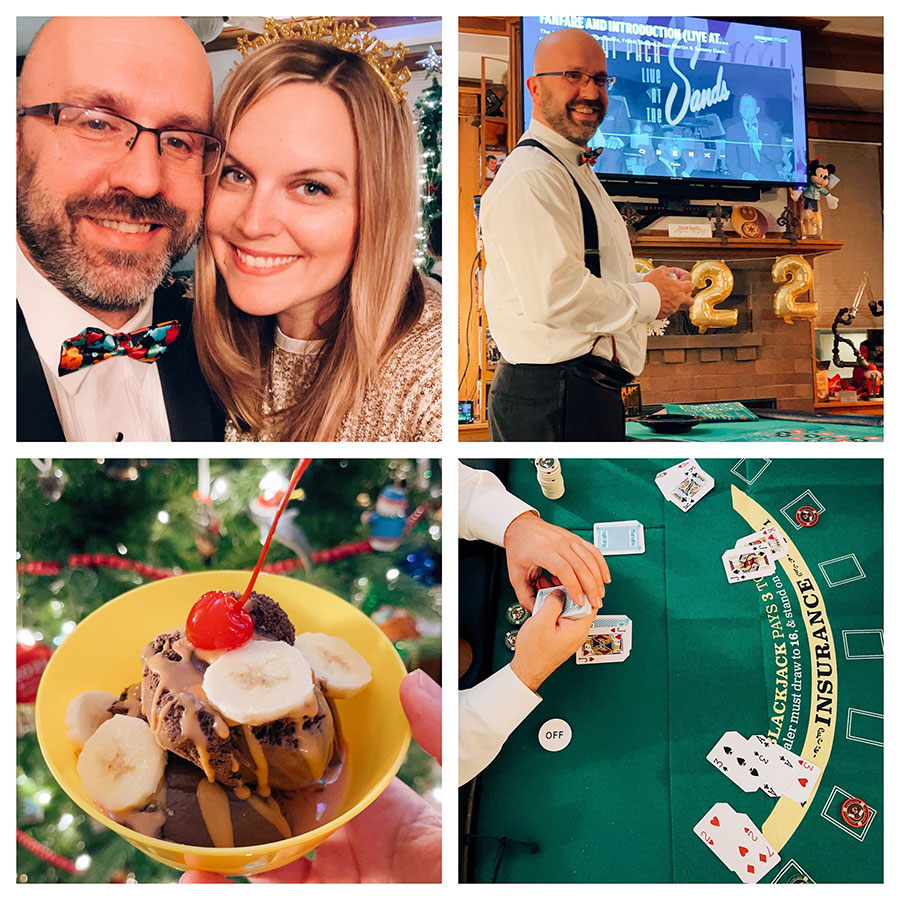 Mike taught the kids roulette and blackjack; I made Fat Elvis sundaes (chocolate ice cream, peanut butter sauce, bananas, and a cherry on top)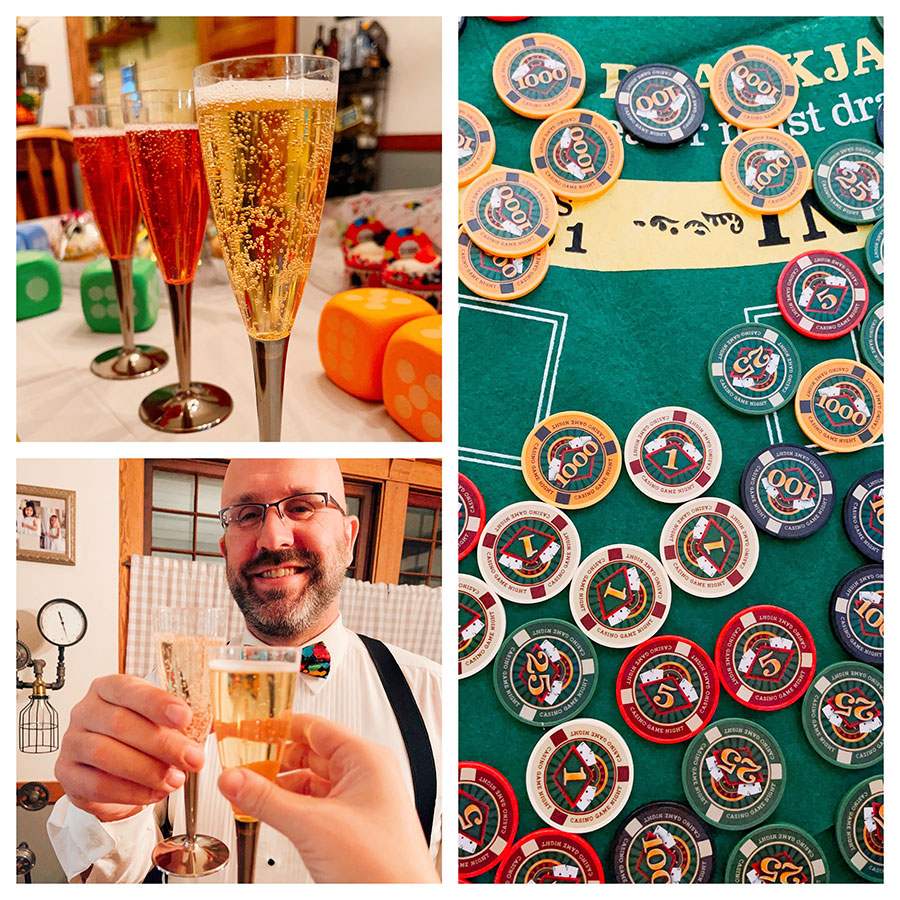 Cheers! I hope 2022 brings you all health and happiness.