February 2021
Where We Stayed: Disney's Contemporary Resort

On Monday morning, we packed up the rental car and drove over to the empire that is Walt Disney World.  We chose to stay at the Contemporary.  I've stayed there numerous times before and I adore it — it's not themed to any great extent and has a slight industrial feel to it, but I love the open interior, the close proximity to the Magic Kingdom (seriously – it's a 5 minute walk), and the fact that the monorail runs right through the hotel.
Our room wasn't ready when we arrived, so we drove over to EPCOT.  Disney during the pandemic is a little different.  You have to make park reservations.  So instead of being able to buy a general park ticket, you have to make a reservation to attend certain parks on certain days.  We chose EPCOT for February 1, Hollywood Studios for February 2, and the Magic Kingdom for February 3.  After 2pm each day, you can park hop (if you paid for the park hopper feature on your ticket).  All of this is a way for Disney to keep crowds manageable and as safe as possible.  I would say that during our time there, the parks were at 25-30% capacity.  The CHILLY, windy weather (like… 42 degrees with 30mph gusts of wind) also helped to limit crowds, I would imagine.  We wore our winter coats and hats on our days at Hollywood Studios and the Magic Kingdom!
Anyway!  We arrived at EPCOT shortly before park opening and spent the majority of the day there.  We park hopped to the Magic Kingdom later that day!  Here are my bullet point highlights and lowlights of Day 1!
Much of EPCOT's Future World is under construction, but we were able to ride Test Track, which is a great ride IMO.  Wheeeeeeee! And since we went to Test Track first thing, our wait time was only about 15 minutes.  Oh, and the parks are not doing Fast Passes at the moment — another COVID restriction or precaution, depending on how you look at it.
We spent the majority of our time walking around the World Showcase.  We stopped at every country.  Mexico is always a favorite — I got another sugar skull to take home (neon pink this time!).  Mike got a turkey leg in the America pavilion.  We tried lobster poutine in Canada. We picked up some Lunar New Year items from China (as we were planning to celebrate with the kids upon our return). The Morocco pavilion was beautiful but empty — though I heard rumor that the operations were shut down due to legal issues between Disney and the Morocco vendors.
We were walking through Italy and all of a sudden the background music became really loud.  Like, AGGRESSIVELY loud.  We turned around and there was Mickey, Minnie, Pluto, etc doing an impromptu parade!  Really cool!
Because of COVID, there are no scheduled parades or shows at any of the parks. But they do unplanned, surprise parades throughout the day — which is almost a better way of doing it, I think!
We wrapped up our time at EPCOT with a few of the Festival of the Arts treats (almond cake for me and a pop art bloody mary for Mike), a ride on Spaceship Earth, and then headed back to the hotel to our room.
After we got settled in, we walked over to the Magic Kingdom.  I love the Magic Kingdom… it will forever be my favorite. It was chilly and we were tired, but we walked around Main Street, rode the Haunted Mansion (my favorite Disney ride), and rode the Mad Hatter's Tea Party.
Funny story about the teacups.  Mike is NOT a fan.  At all.  But because he loves me, he decided to ride with me with the promise that I would not spin our individual cup.  Deal.  While he was trying not to vomit, I was extremely distracted by the fact that there was a GOLDEN RETRIEVER ON THE NEXT TEA CUP OVER!  A woman and her service animal.  But OMG, it was the greatest thing I've ever seen and I spent the entire time on the 2 minute ride taking pictures of the doggo.
Mike was lovingly annoyed that he went on this ride that he hates and I was entirely distracted by the dog!
We walked back to our hotel, had a late dinner, and crashed hard.  These Disney days are tough!  I think we logged around 20,000 – 23,000 steps each day at the parks.  Check my next post for our Hollywood Studios fun!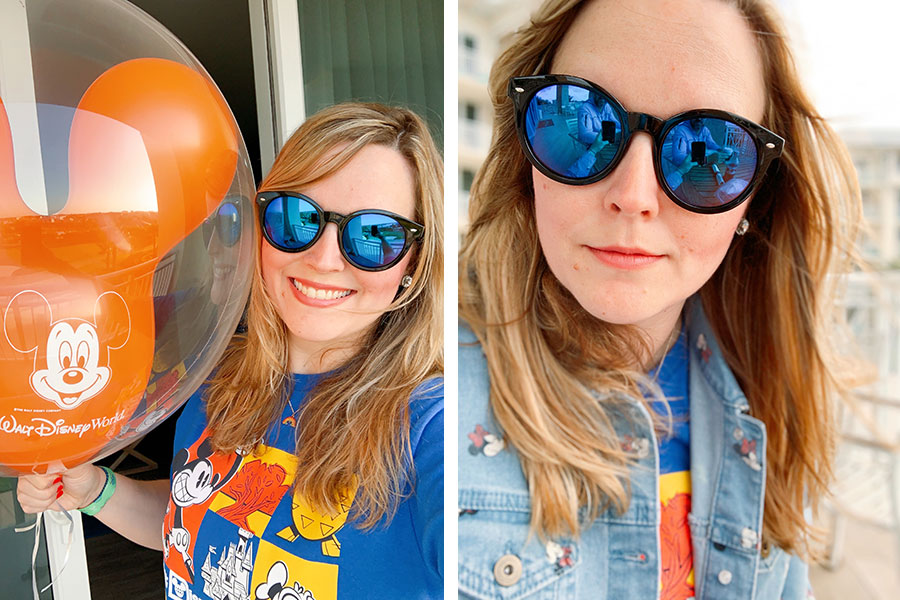 Me and my orange balloon, which I bought the night before at Disney Springs.  They never have orange balloons! I was so excited! (you all know how much I'm obsessed with Mickey balloons)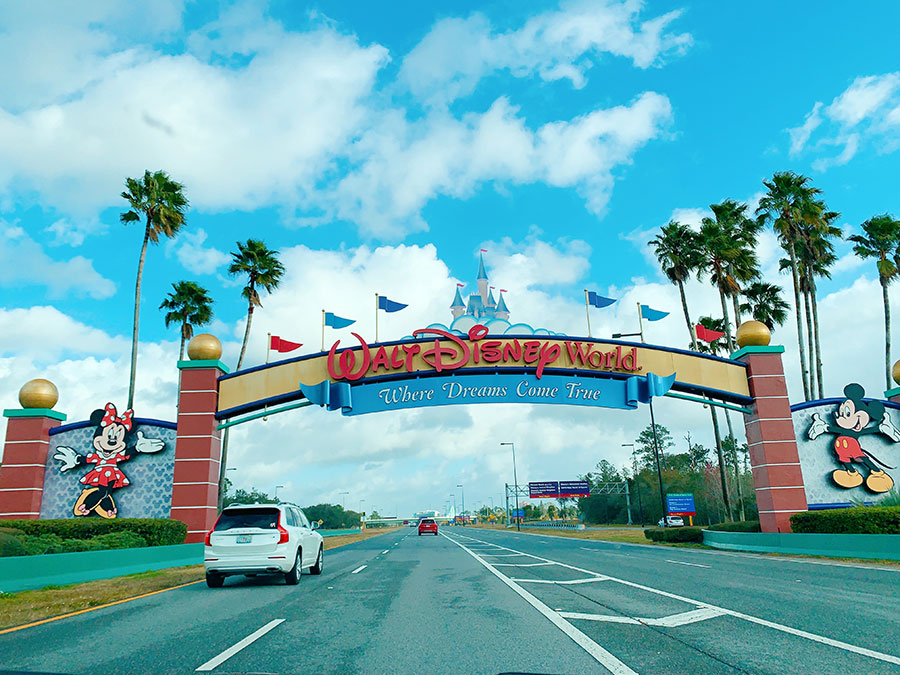 OMG OMG OMG OMG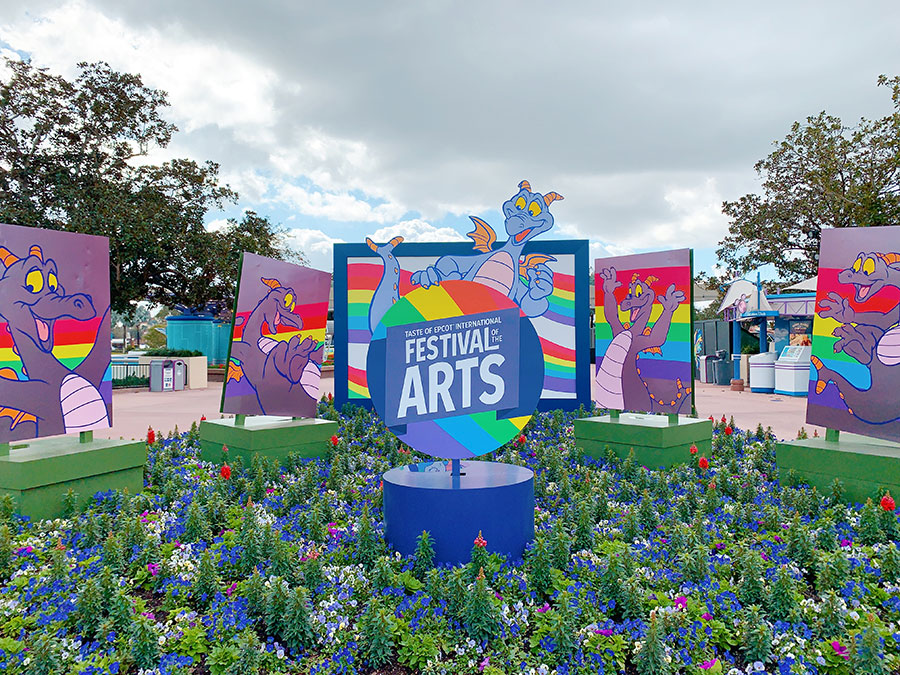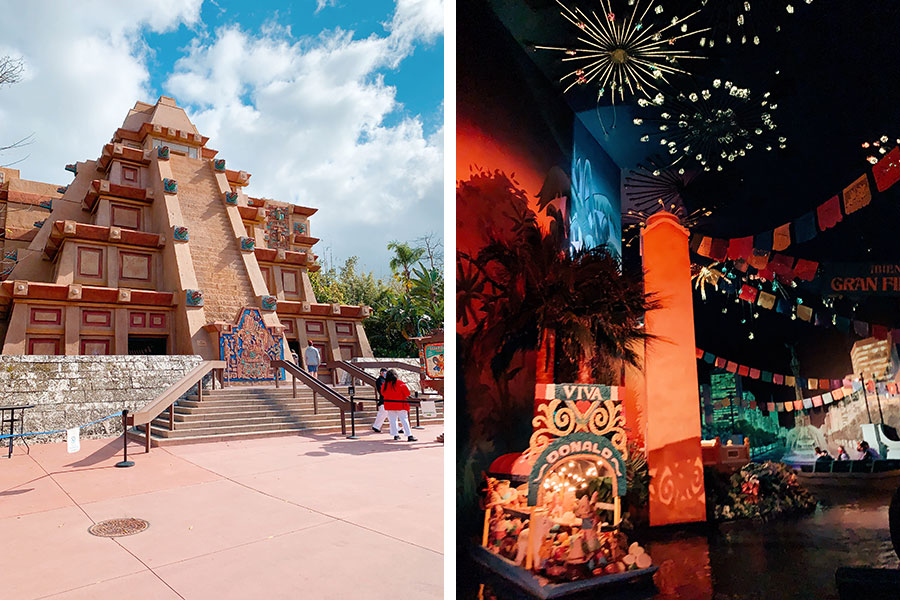 Mexico! One of my favorite pavilions.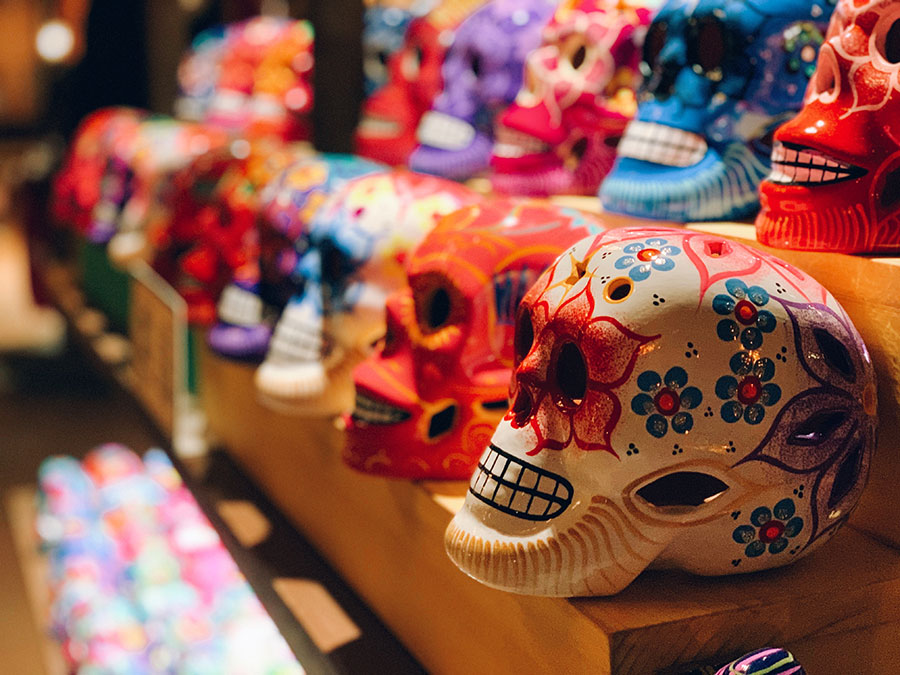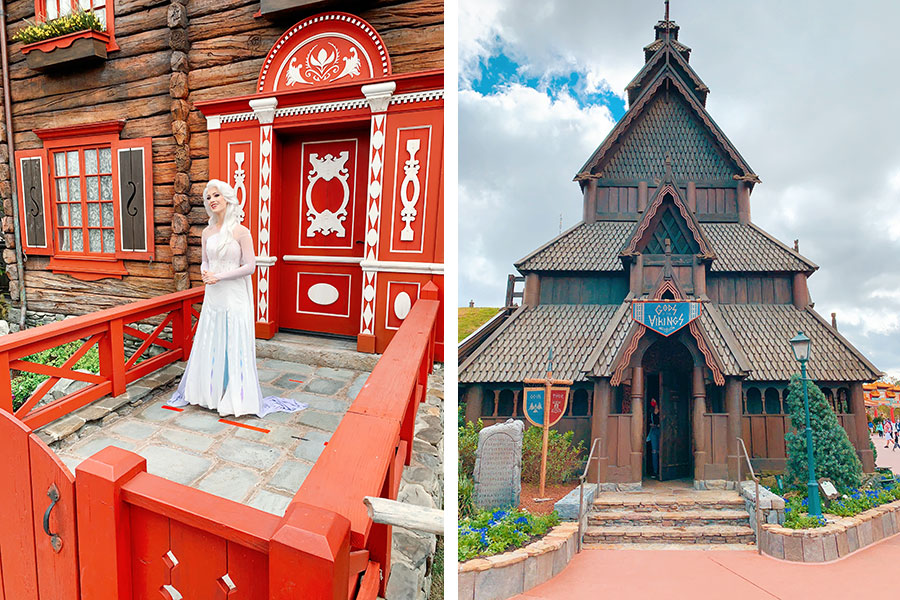 We found Elsa in the Norway pavilion.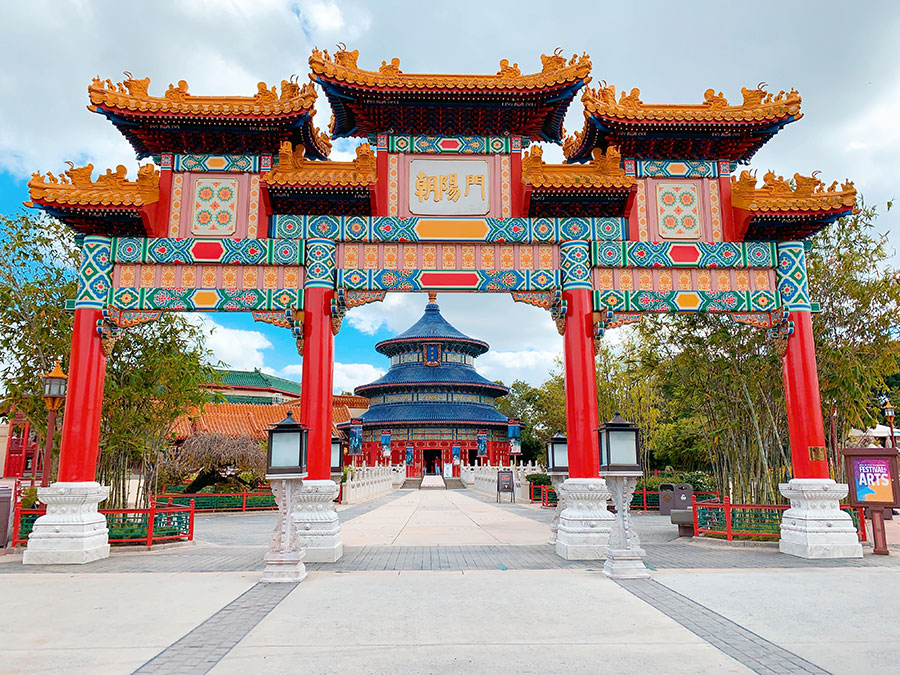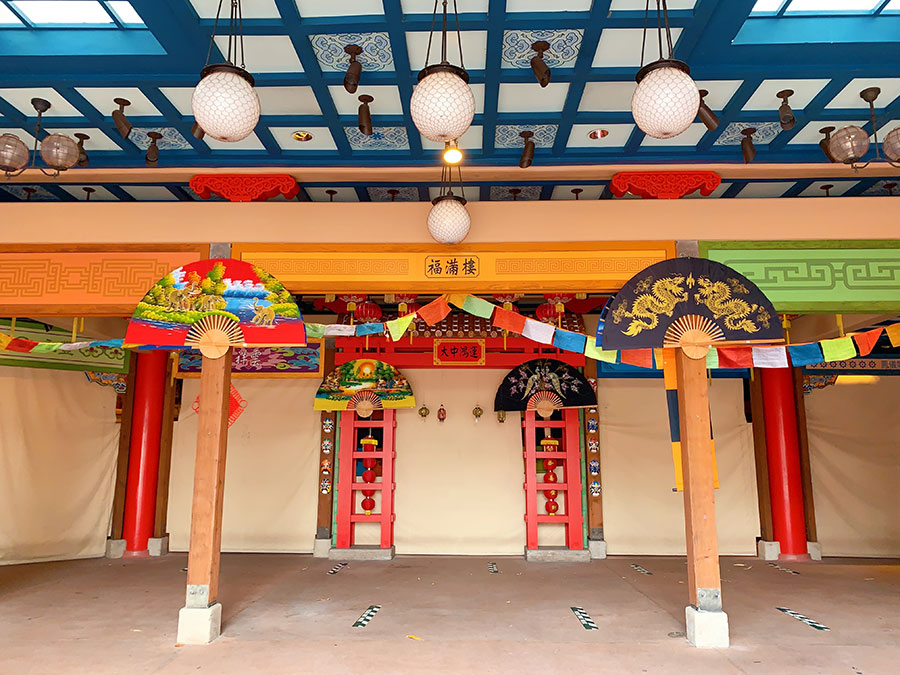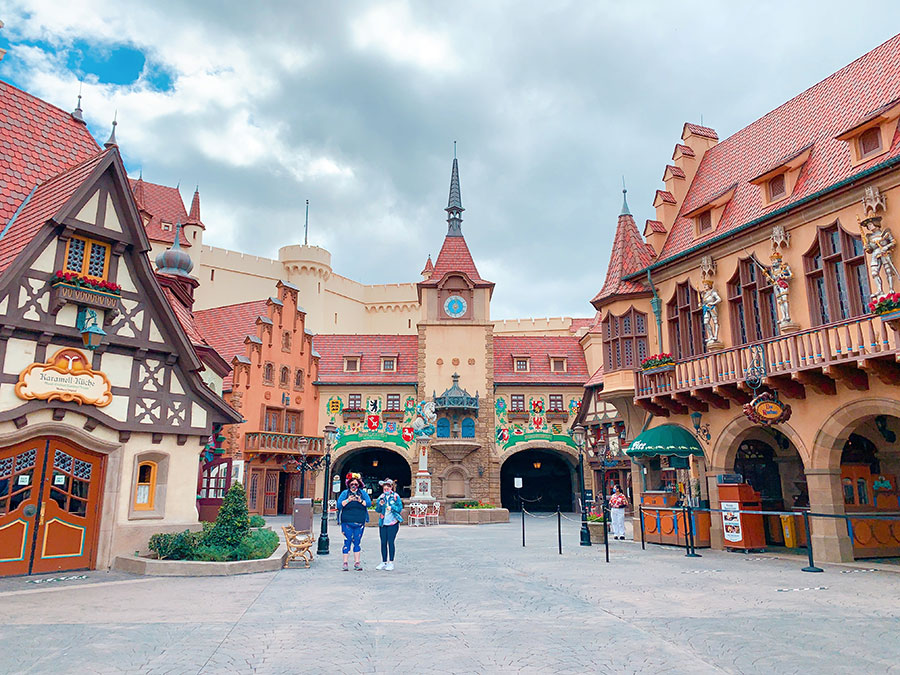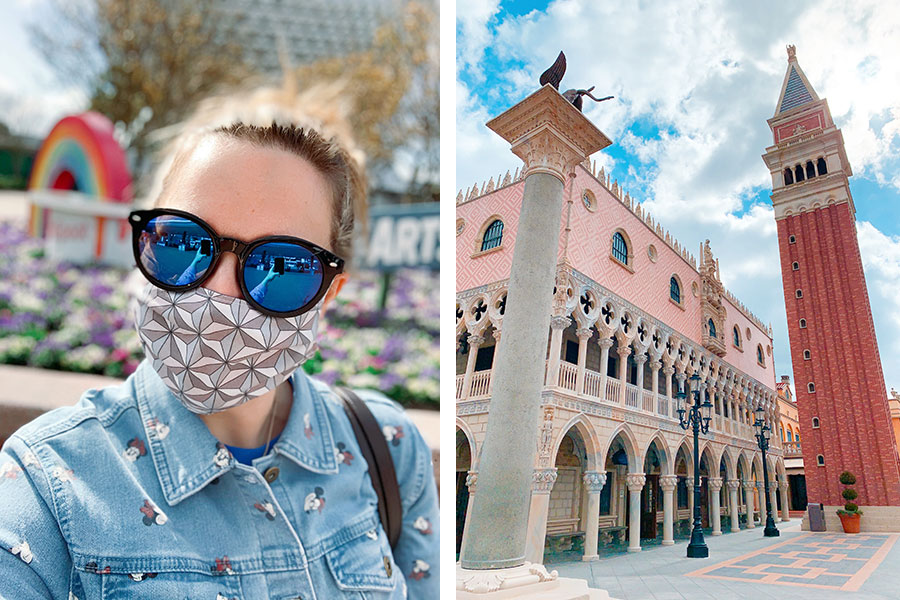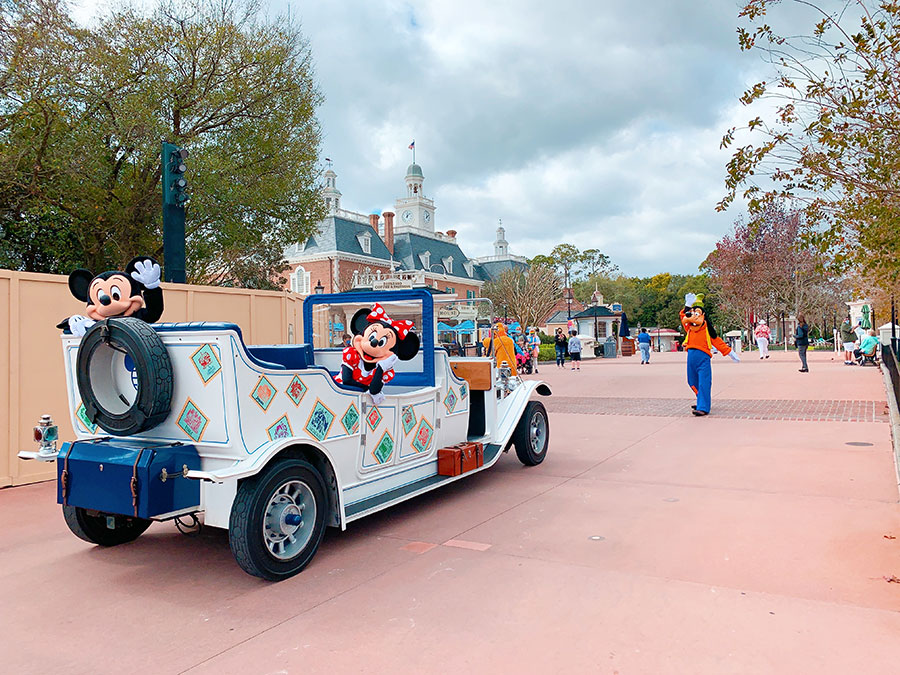 Impromptu parade!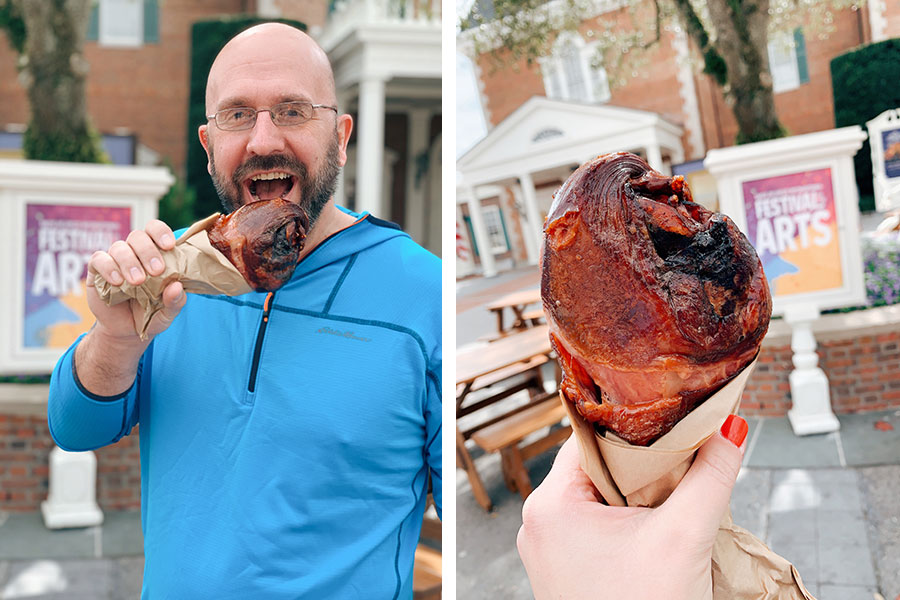 Blech! Not my thing but a Disney classic for sure.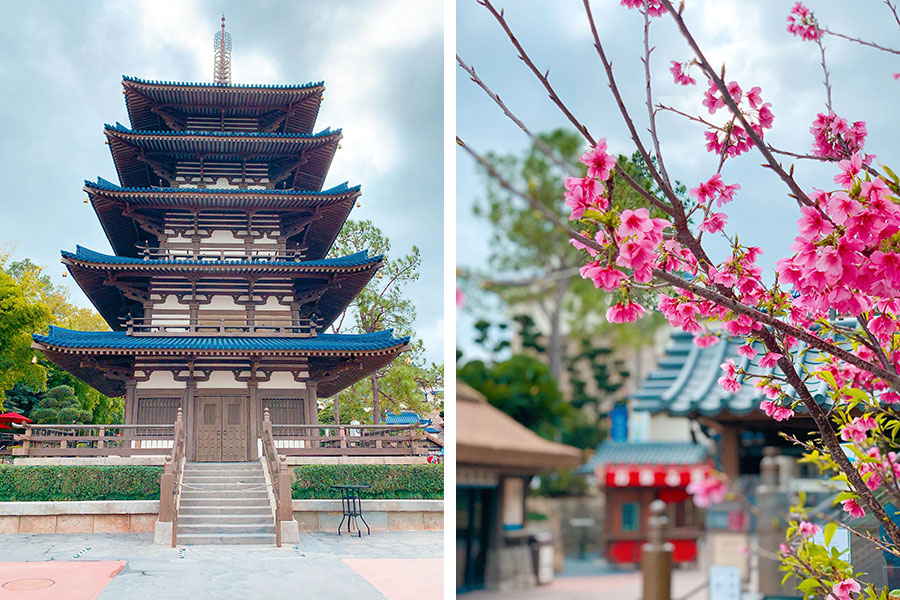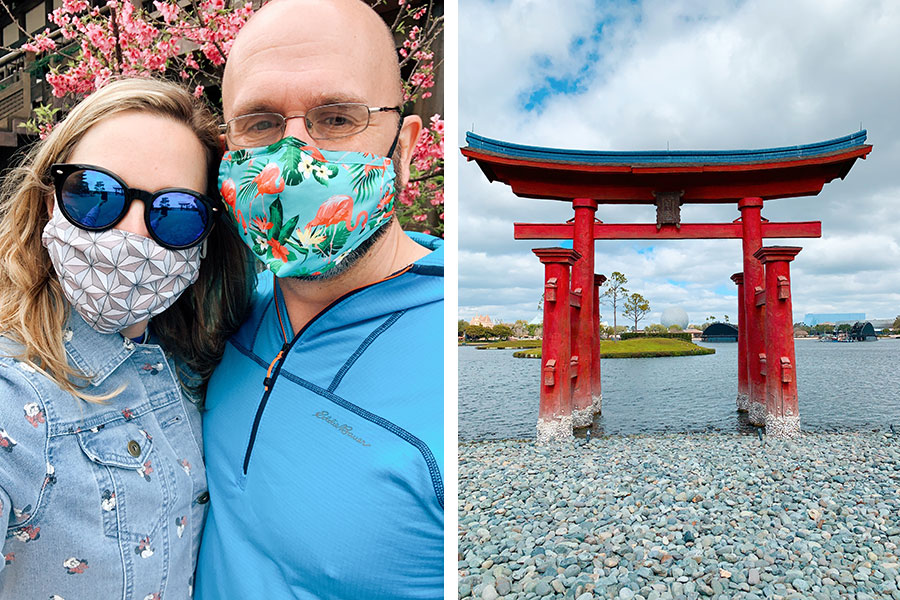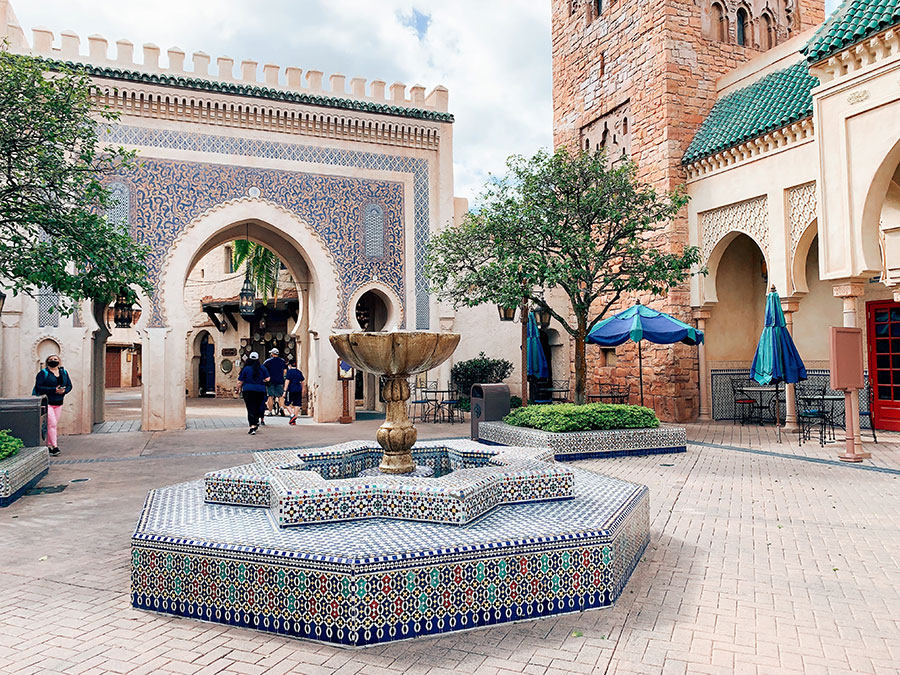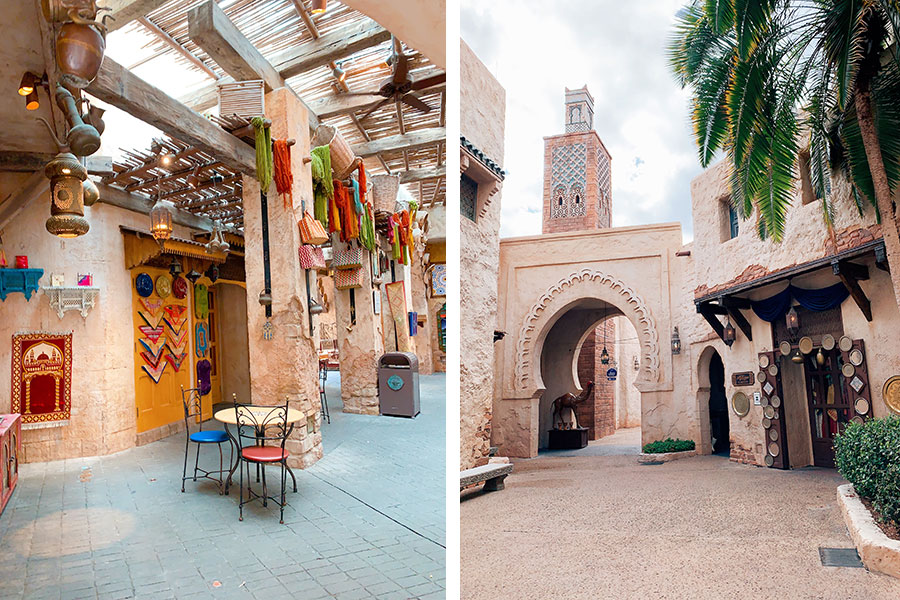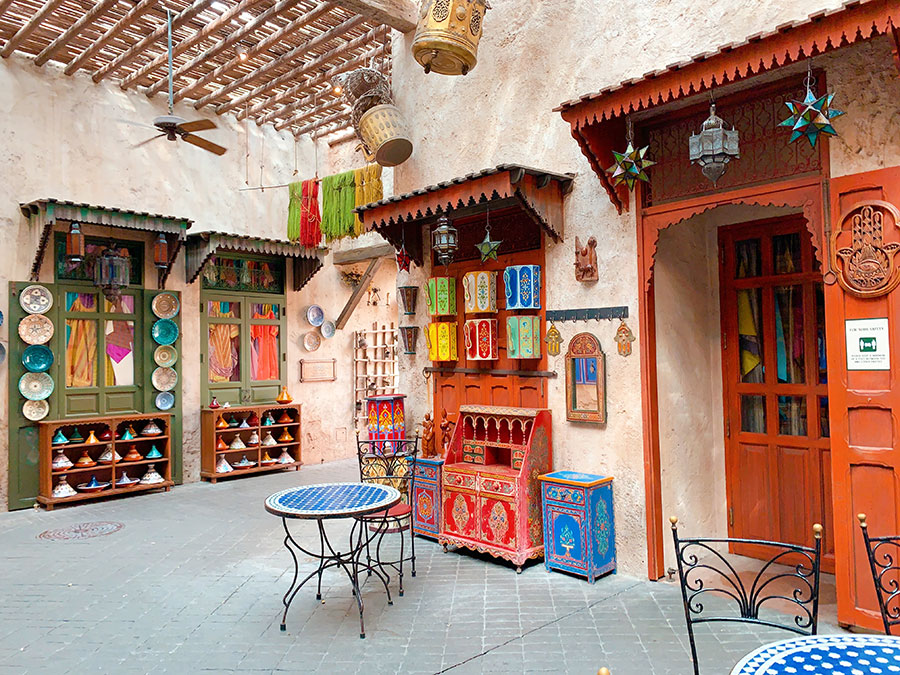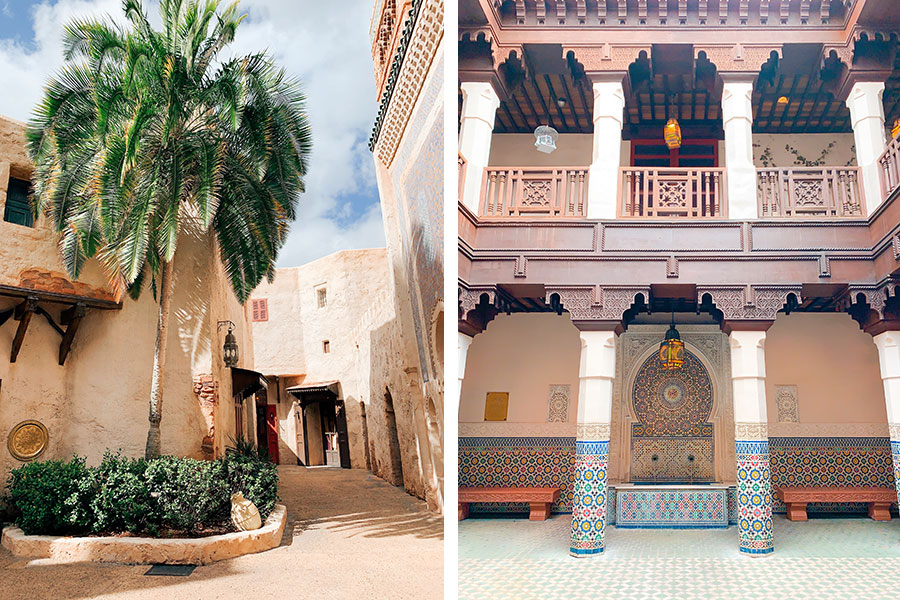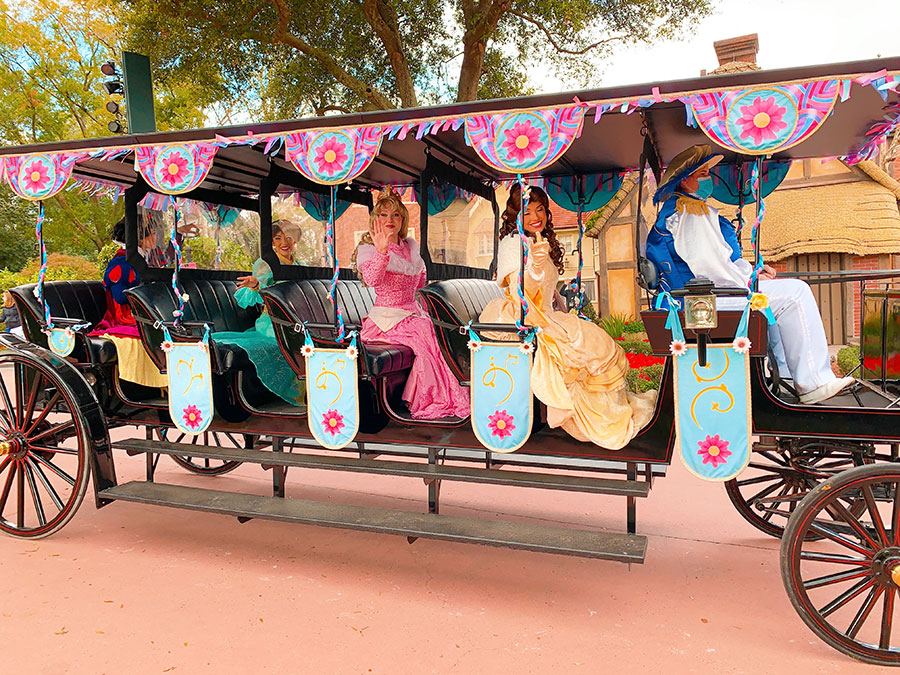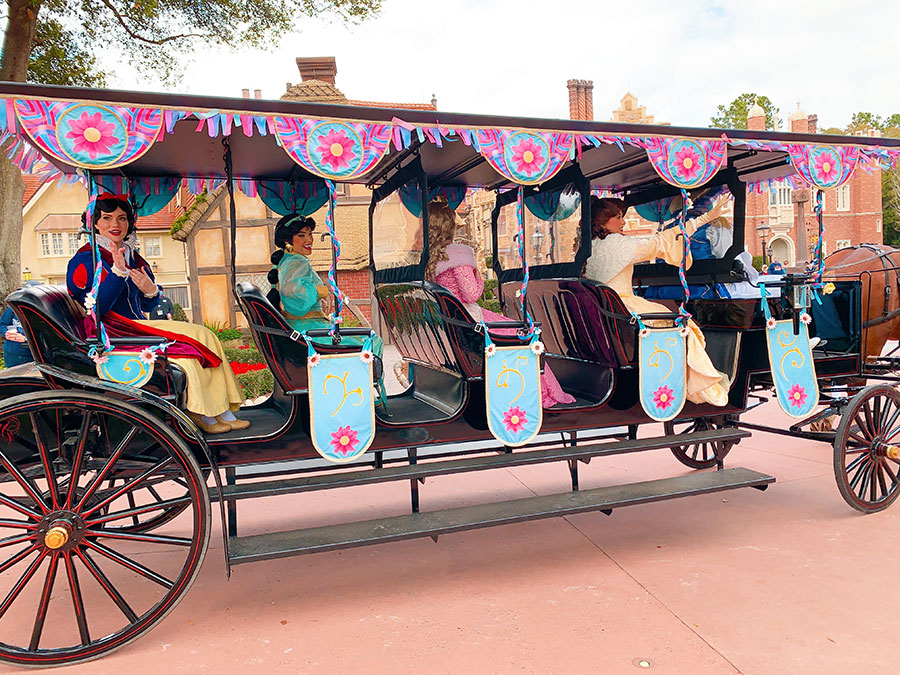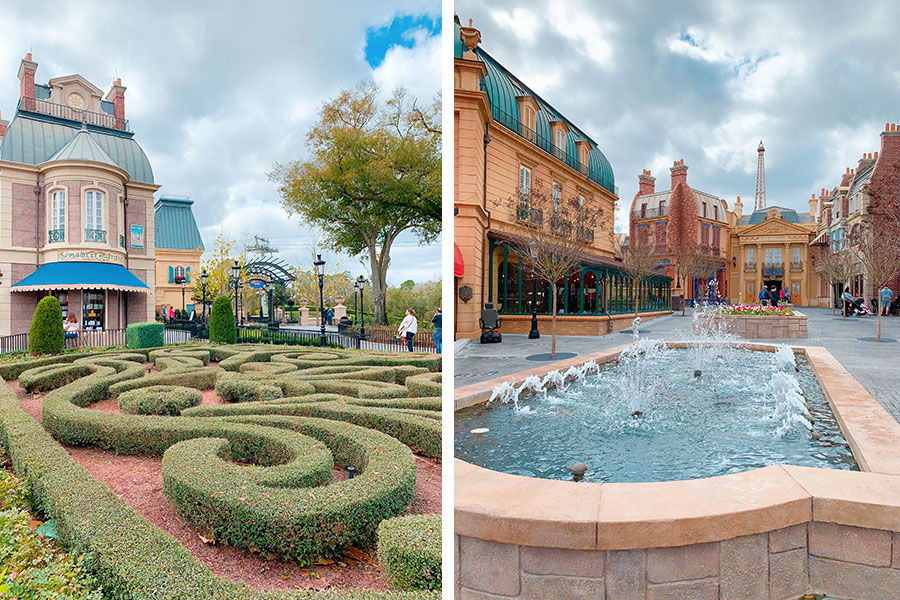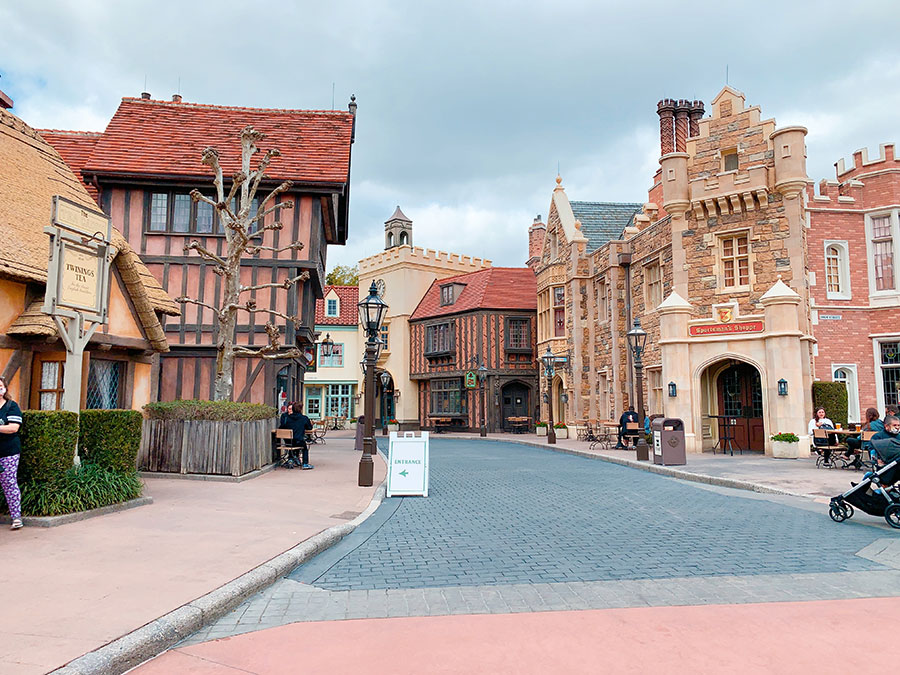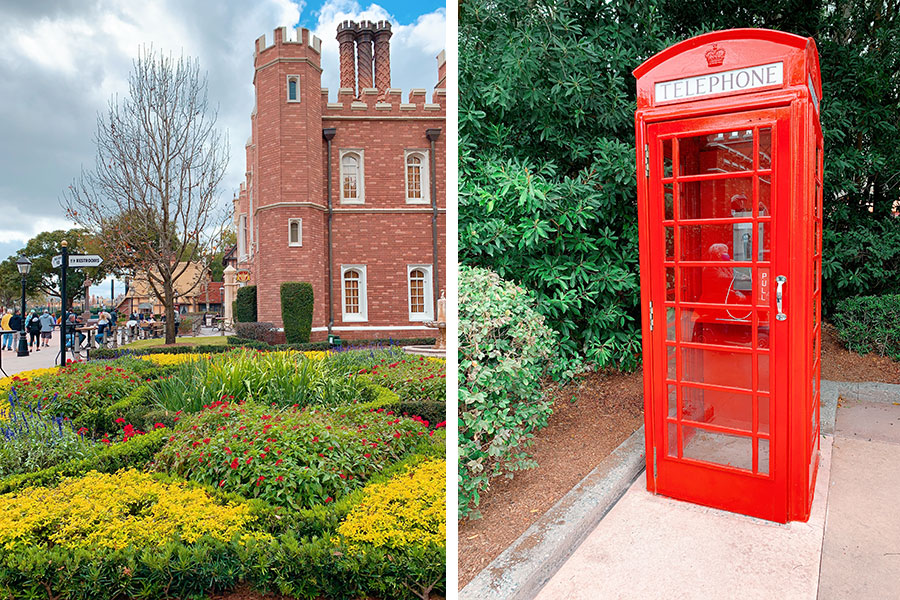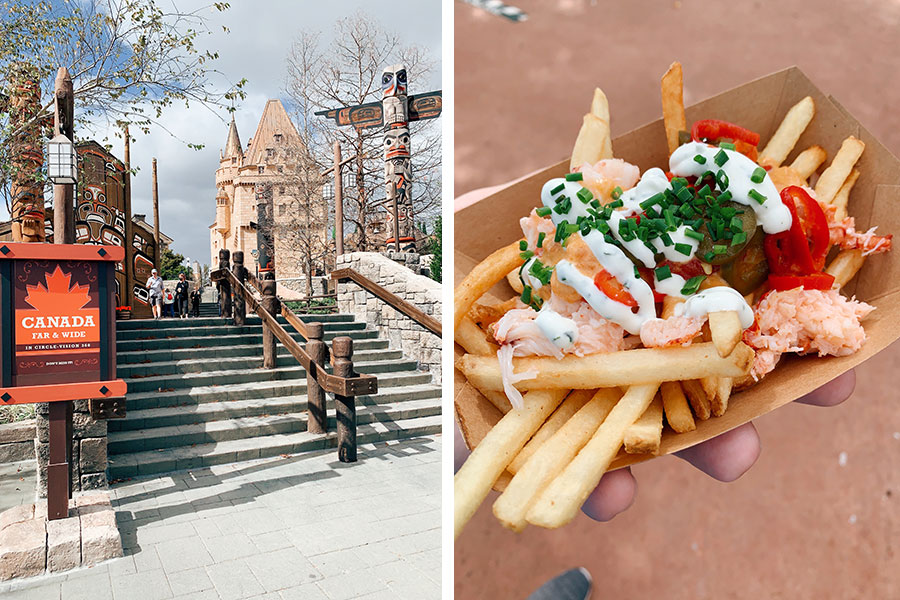 Lobster poutine was excellent.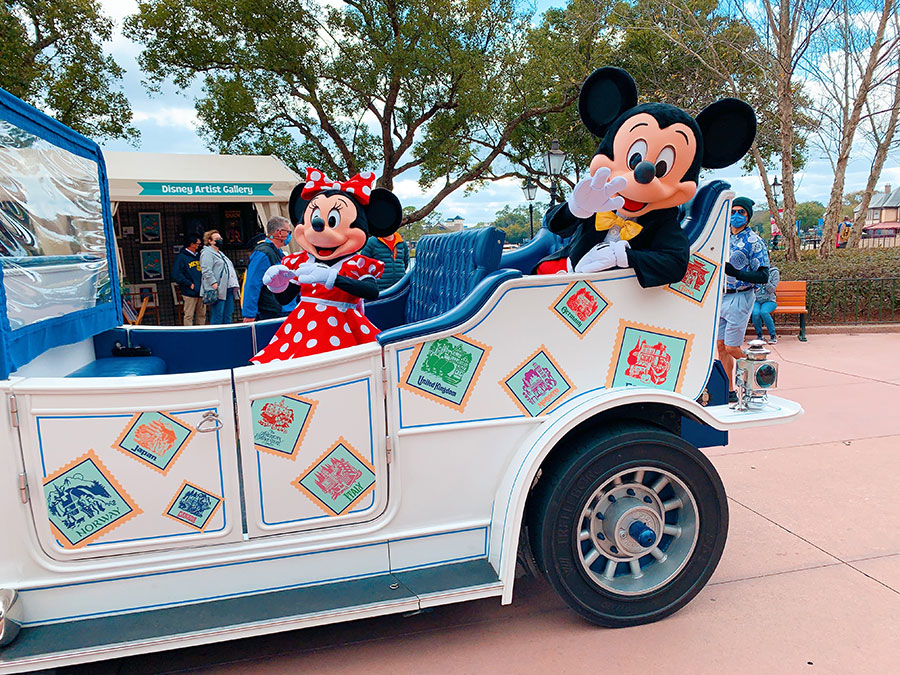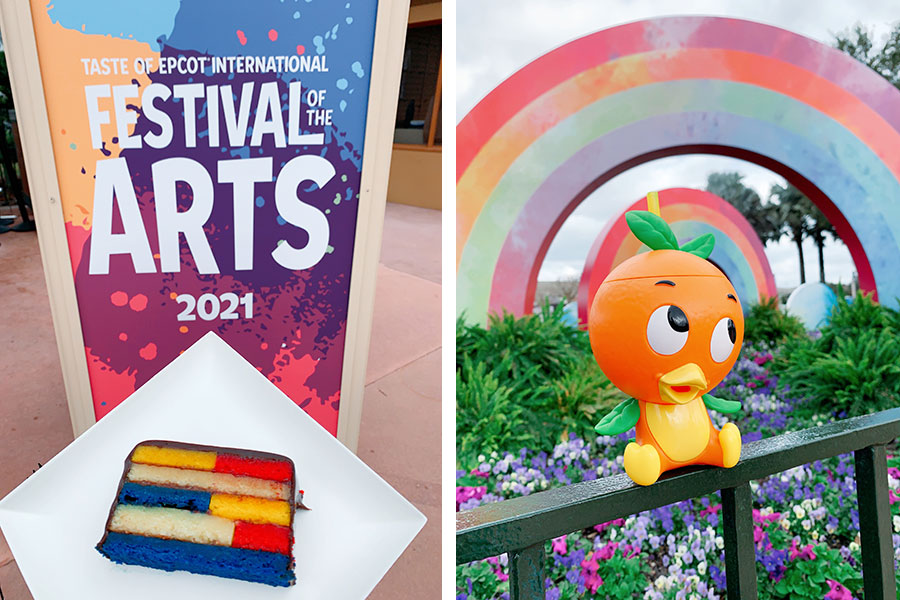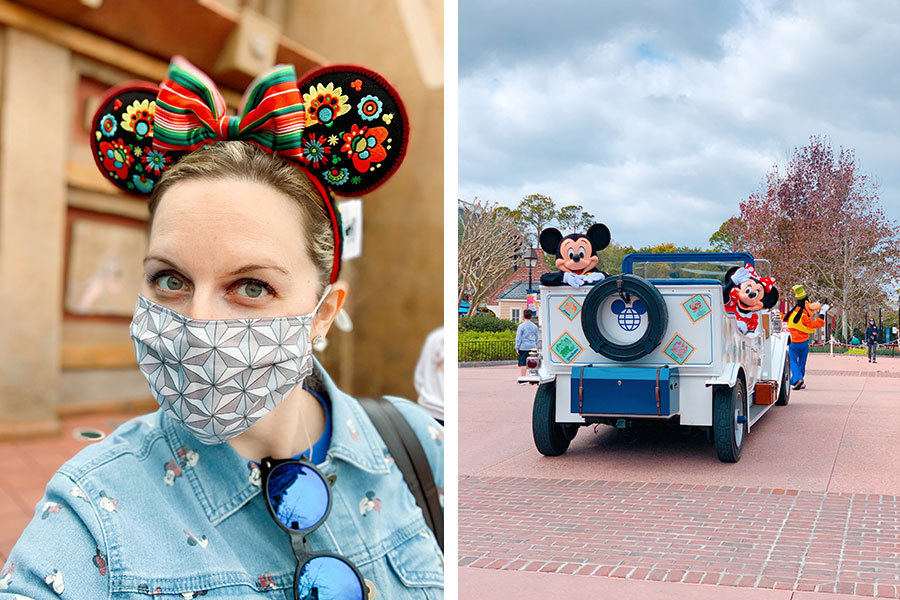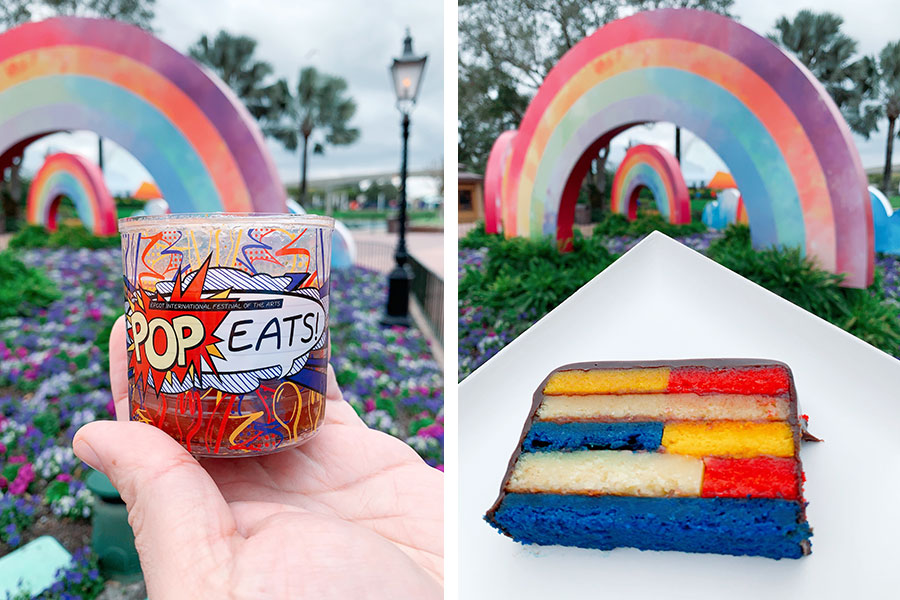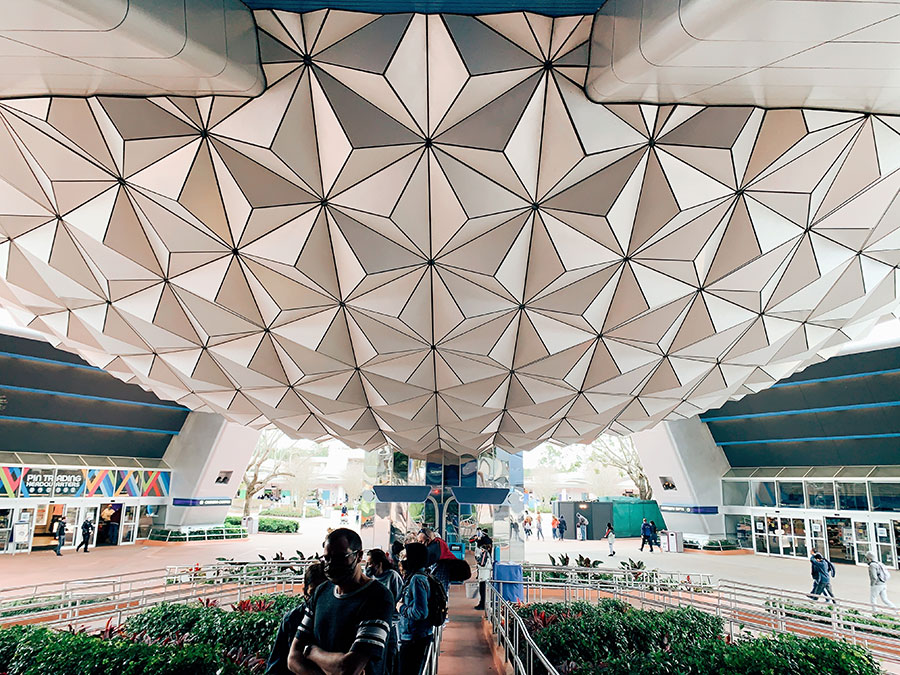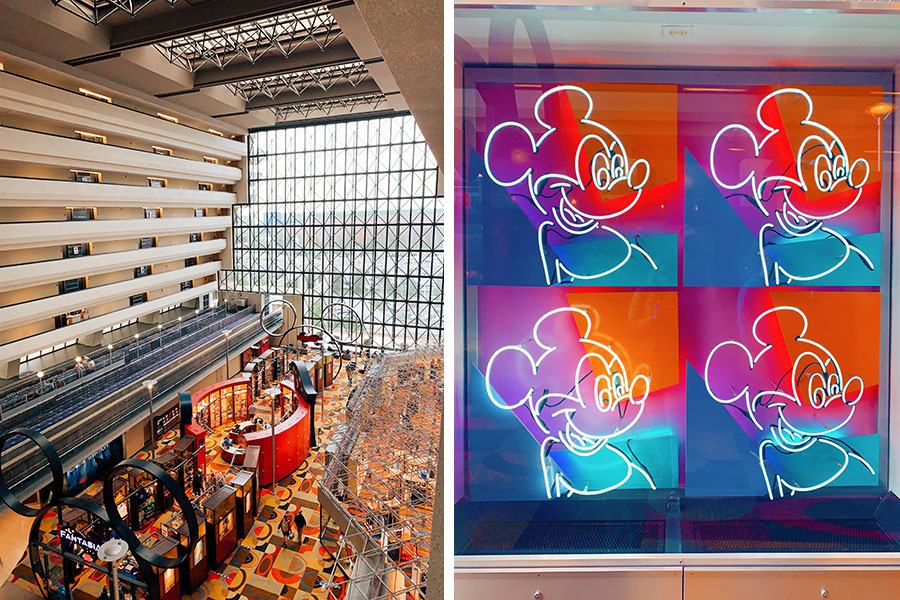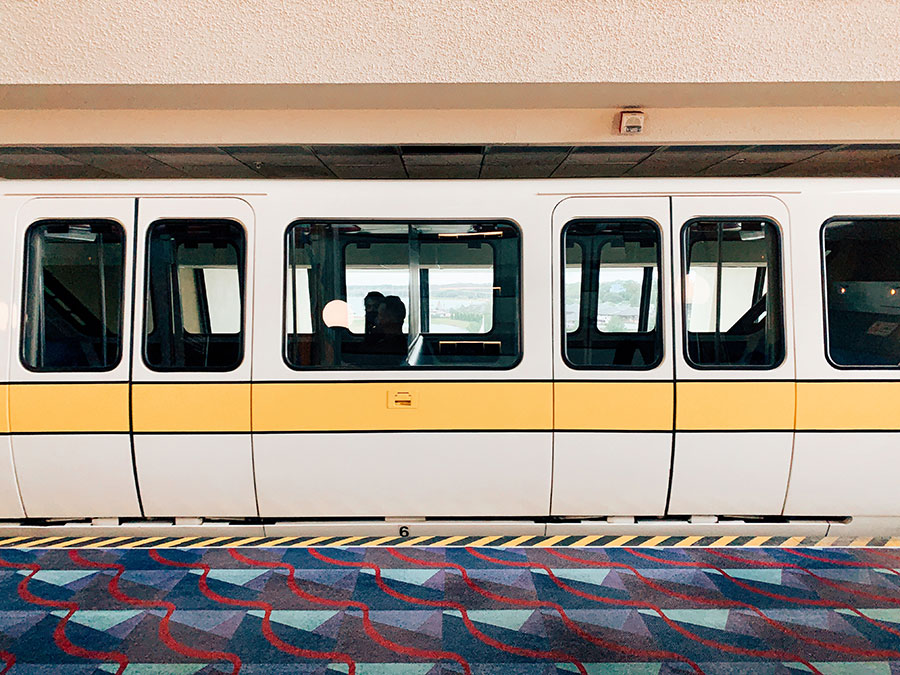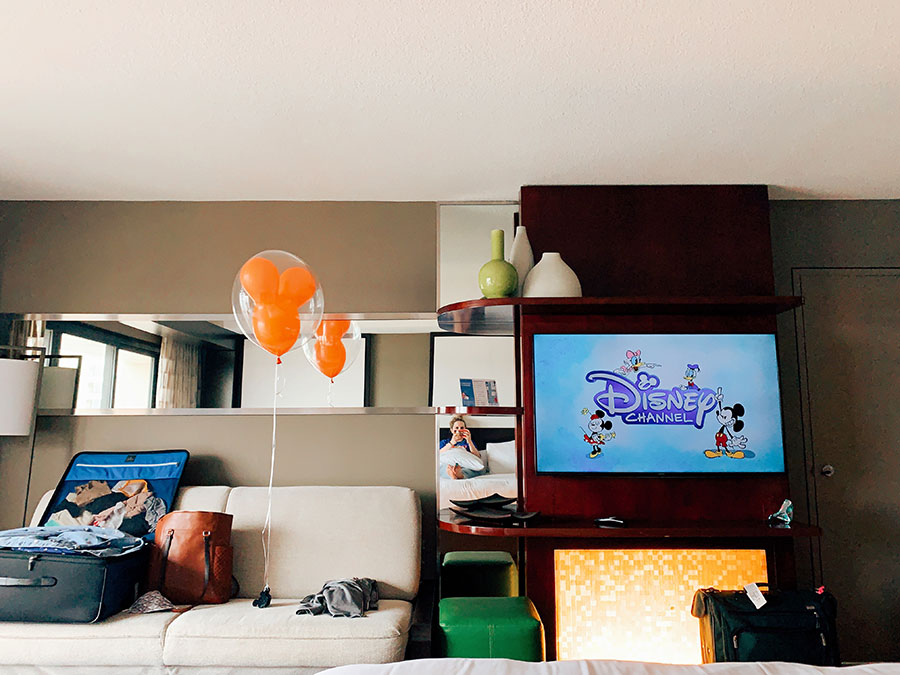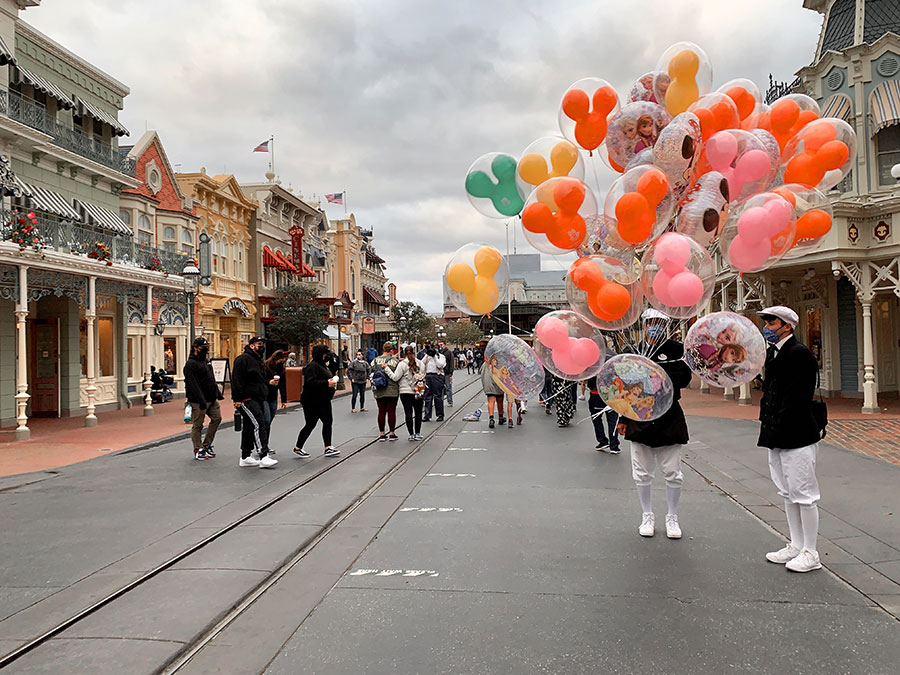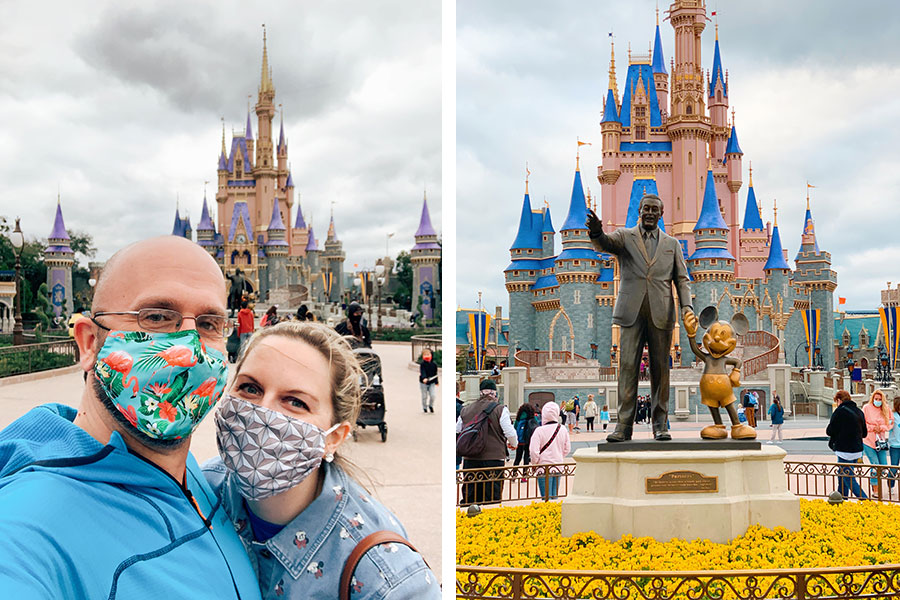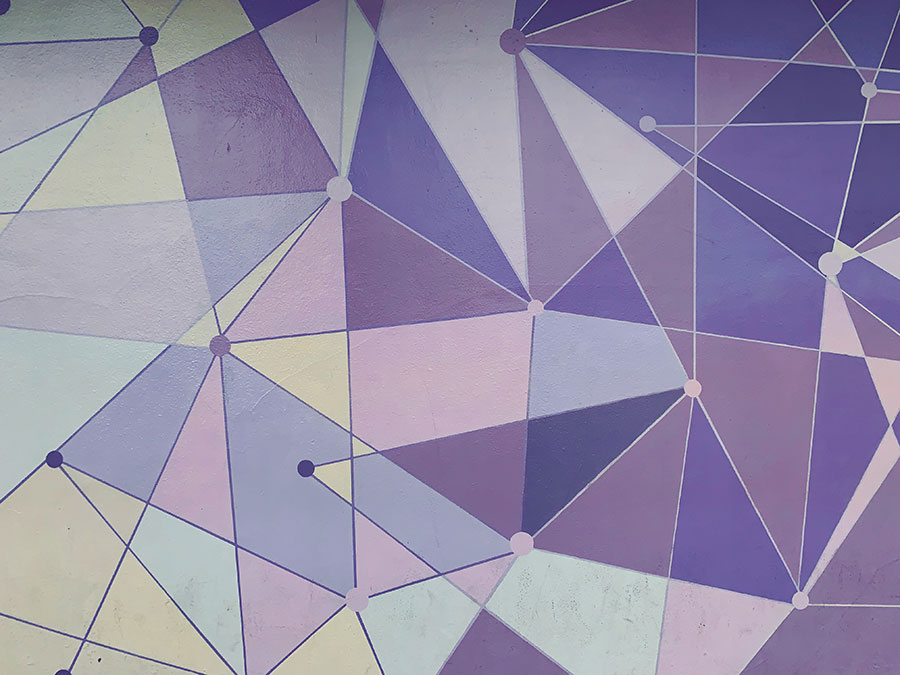 The infamous purple wall.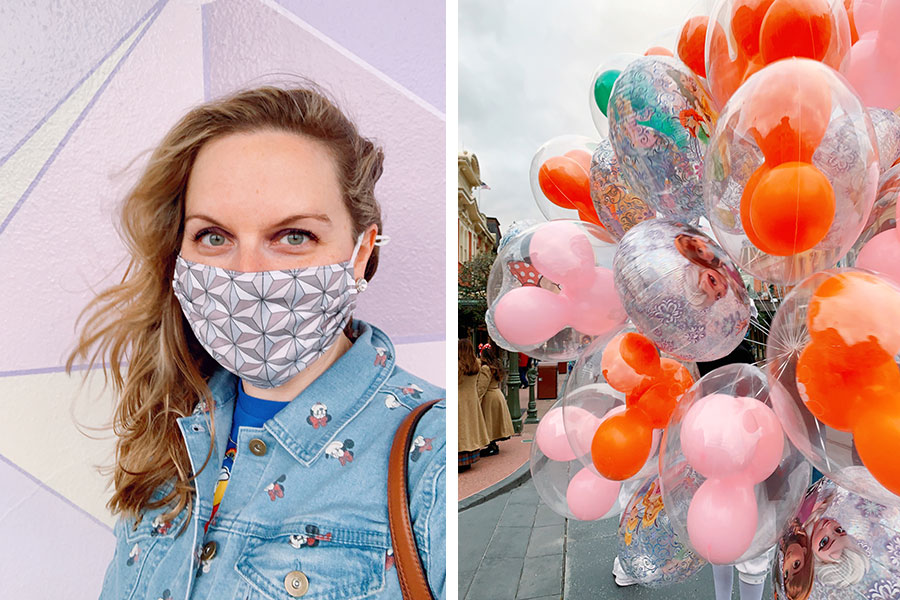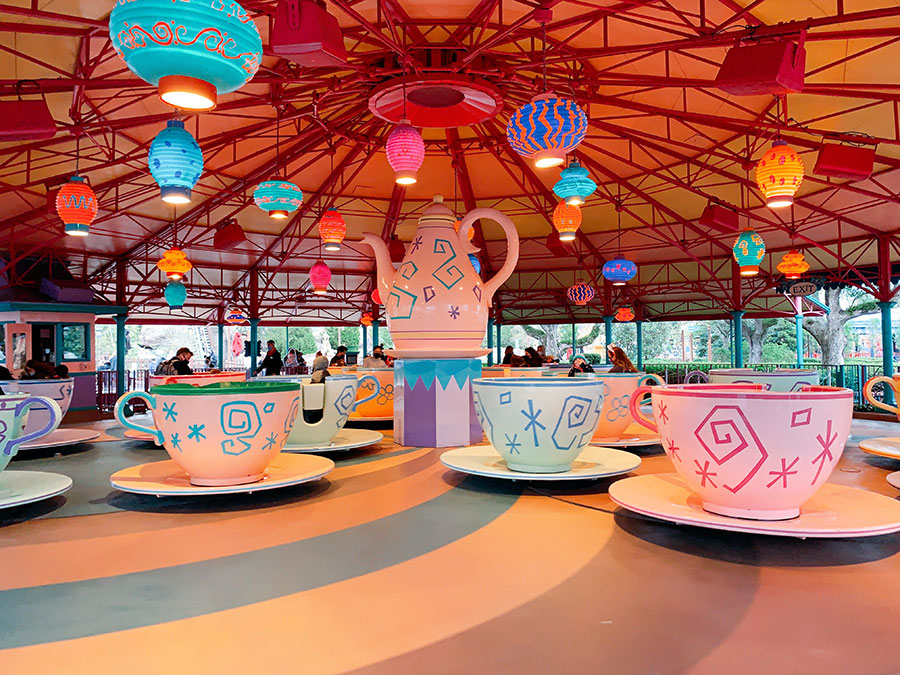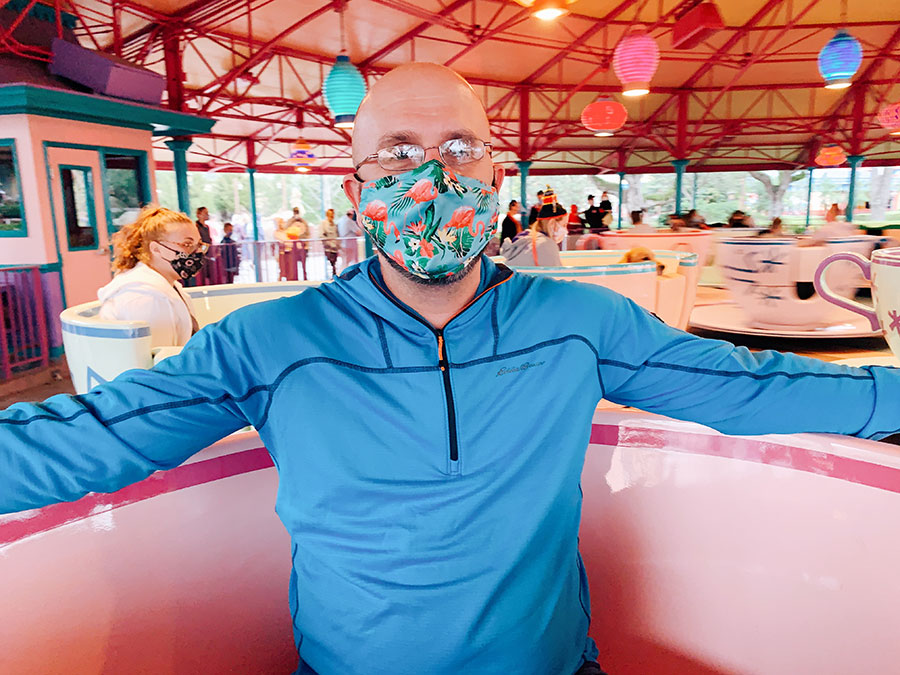 Mike… not loving life at that moment.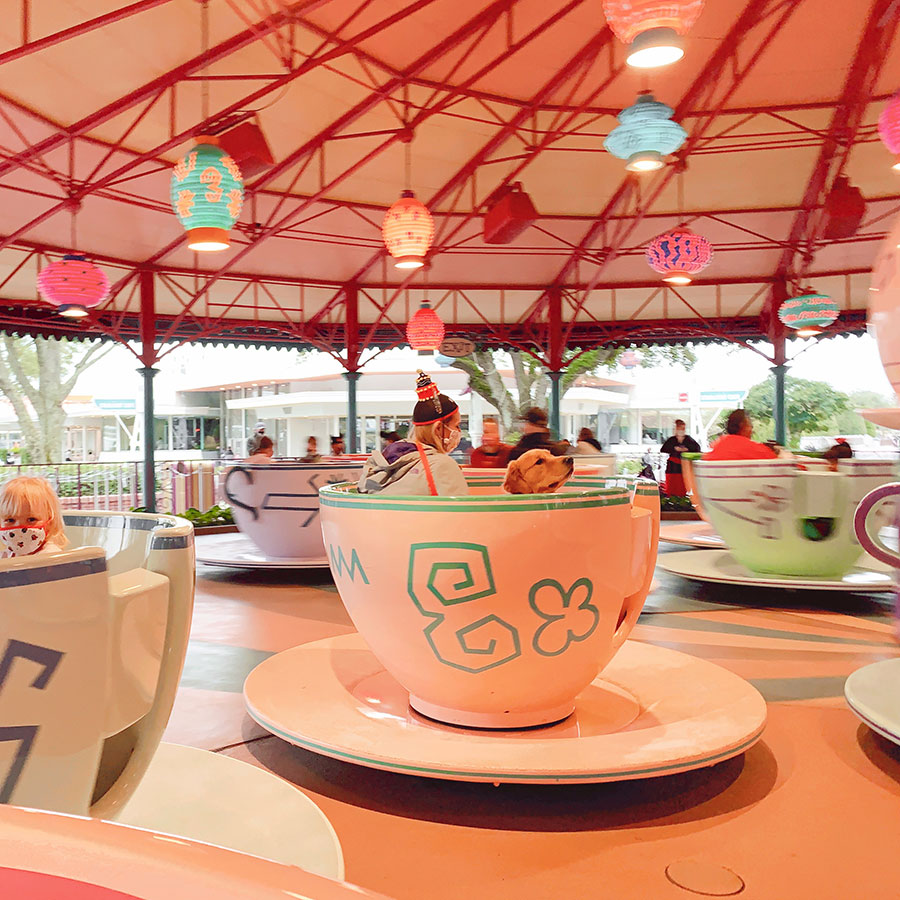 DOG. ON. THE. TEACUPS!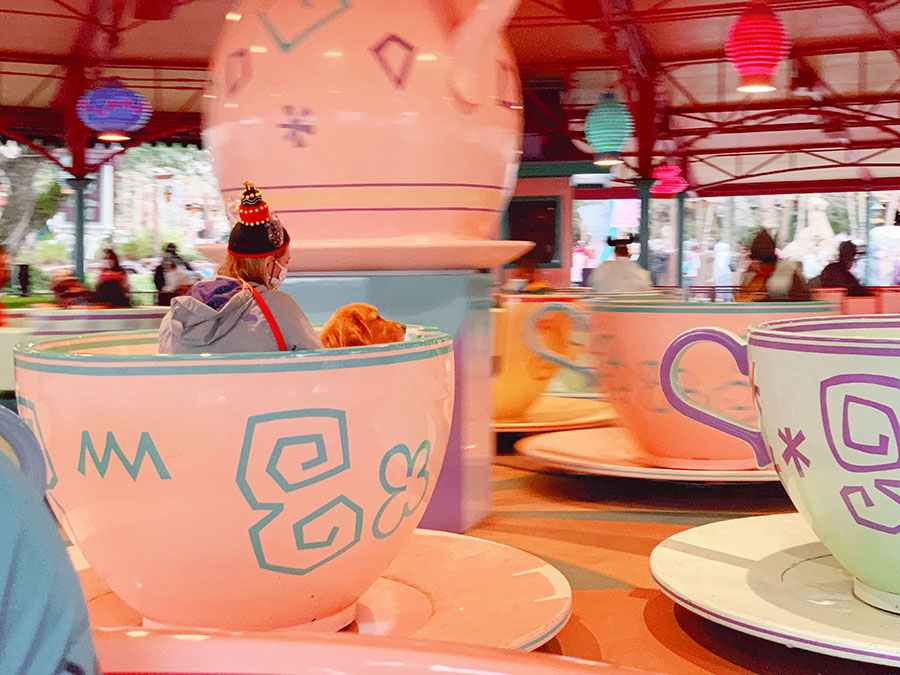 I REPEAT: DOG! ON! THE! TEACUPS!

WHAT A GOOD BOYYYY!