June 2021
Where We Stayed: The Grand Hotel Reykjavik, Hotel Vik, Hótel Búðir, Island Apartments Reykjavik
Where do I even begin? This was a completely spur-of-the-moment trip (which is typically not my jam as I am a planner extraordinaire). My BFF Bethany texted me at the end of May and said that she either wanted to go to Iceland with me this summer or come visit me in Wisconsin. I love Wisconsin, we all know this, but Iceland?! OMG. Many texts and facetime chats and emails later, the trip was PLANNED and we were set to leave in less than a month.
Bethany had been to Iceland twice before, so at least I was going with someone who knew the lay of the land and had the scoop as to how to get around, etc. But I was behind the scenes feverishly googling everything having to do with Iceland, buying electrical converters on Amazons, and trying to figure out everything I could about the COVID requirements to get into Iceland — and then to get back home into the United States. More on that later.
I'm going to share this trip in day-by-day format, because there's just so much. But this trip was a dream come true. I still cannot believe how beautiful Iceland is — and how lucky I was to be able to see such a wonder of the world. Truly. I'll never get over it.
Traveling with Bethany is always a joy. We are longtime friends (met in 2004!) and while we don't get to see each other very often due to distance (Wisconsin vs. Maine), it's like we never left each other once we're together again. We're opposites and it's a delight — the Realist and the Dreamer take on the world.
Before I start into the day-by-day, here are my stray observations about Iceland:
The people are so pretty. Like, PRETTY. Blonde, pale, tall, and wearing all black everything.
Everyone speaks English and for that I was grateful because Icelandic is tough to even try to figure out.
Iceland is EXPENSIVE. Oof.
The food is…not great. But Icelandic yogurt? AMAZING. I ate it constantly.
We met some of the sweetest and kindest women. Slow to warm up and very quiet (a contrast to us being very chatty Americans) but so genuinely kind and funny and helpful. The future is female.
Everything that we saw was easily accessible.  We are not hikers or rugged outdoors women. No thanks. And this is one of the great things about Iceland — you can see AMAZING things right off the side of the road. (Okay, sometimes a little walking is required, but really, it was a breeze).
Iceland is creepy. But in the BEST way. Stark, dramatic, quiet, moody, the land of fire and ice, and an absolute visual wonder. I fell in love.
DAY 1
I flew Delta, Appleton to Minneapolis to Reykjavik. My layover in Minneapolis was 5 long hours. Thank goodness for good books and an airport Chili's.  Travel was smooth and upon arrival in Iceland (I left Minneapolis at 7:30pm and arrived in Iceland at 6:30am the next day), you have to get a COVID-19 test.  From there, you must go to your hotel and quarantine until you receive your (hopefully) negative test results. No problem! We were exhausted and were happy to crash and burn for 4 hours. We perked up after our naps and decided to go explore Reykjavik. It's a colorful (literally) city and I loved it! We had dinner at the Hard Rock Cafe (don't laugh) because a) my friend's husband collects Hard Rock hats so I had to buy him one from Reykjavik and b) we wanted nachos, goddamnit.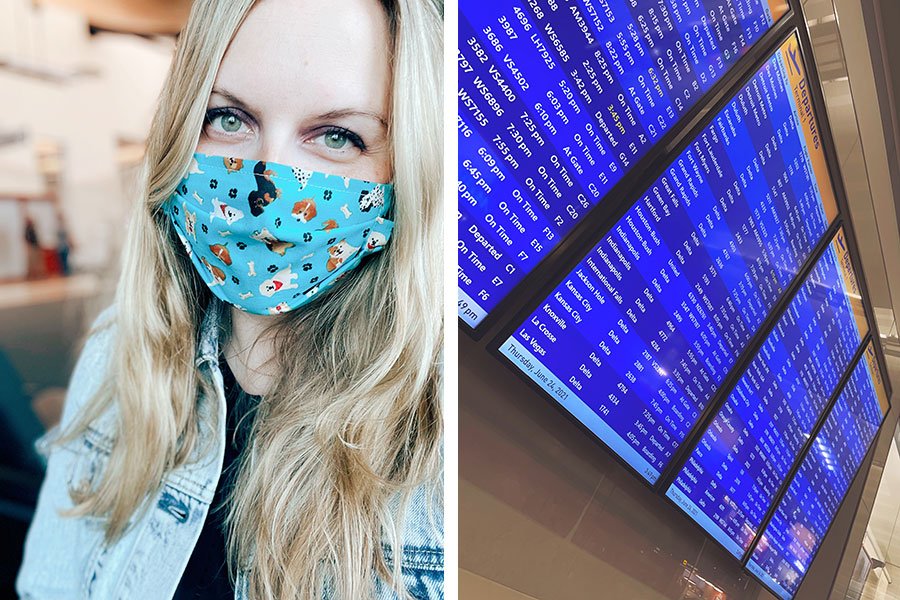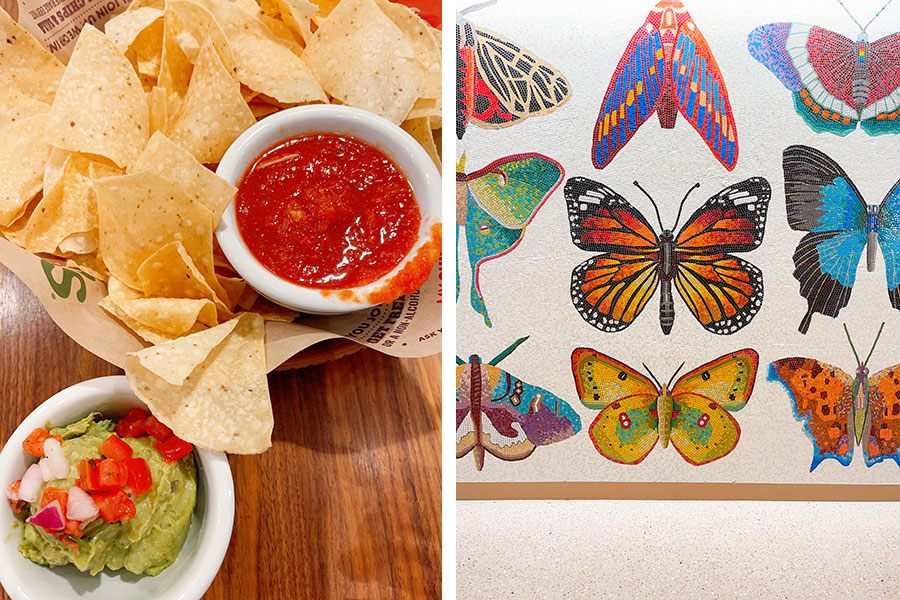 I felt God in that (airport) Chili's. (h/t to the Office!)
And the mosaic art of the bathrooms of Concourse F at MSP
More bathroom art!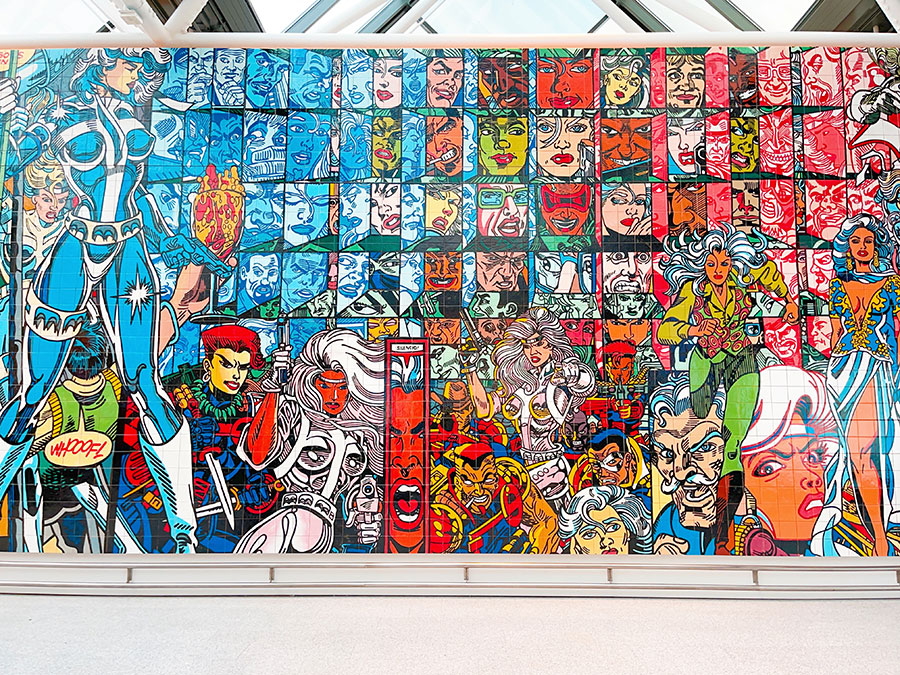 Art upon arrival at Keflavik airport.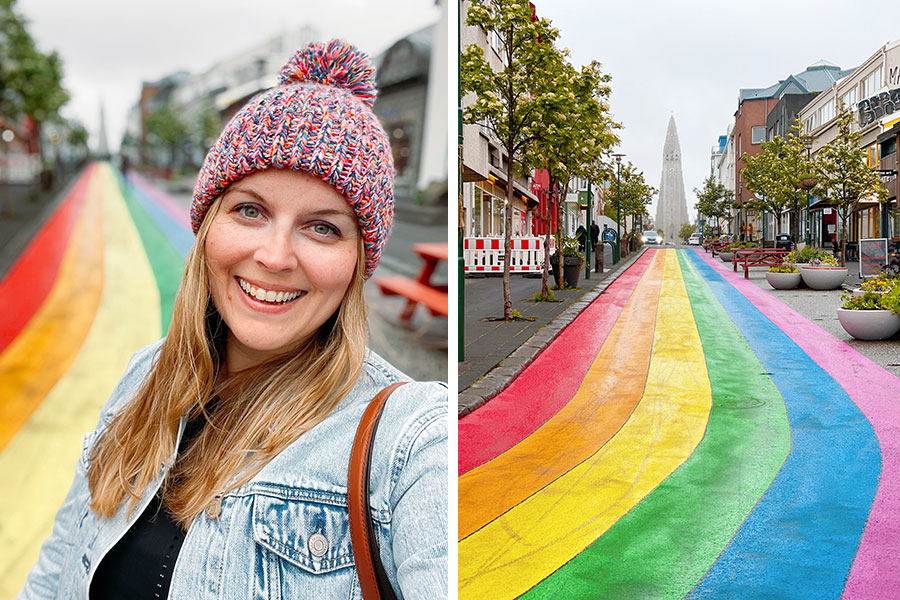 If there is a rainbow, I will find it.  Though to be fair, it's easy to do in June.  Side note: I honestly think people thought Bethany and I were traveling on our lesbian honeymoon. And we leaned into that.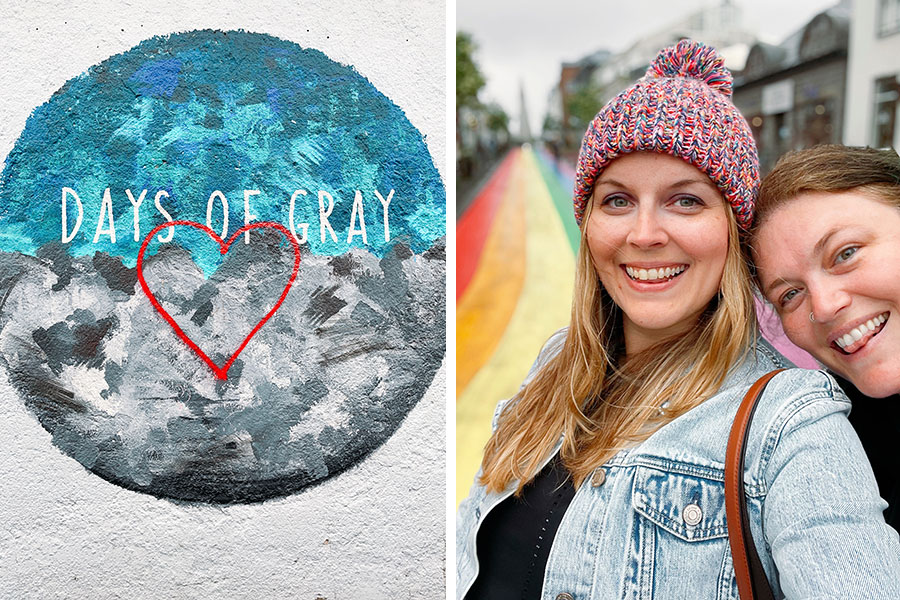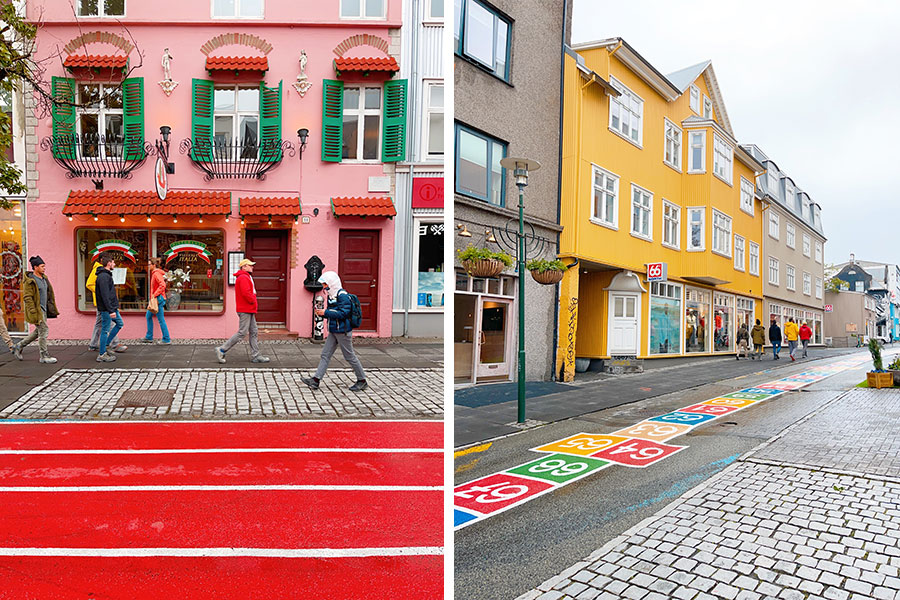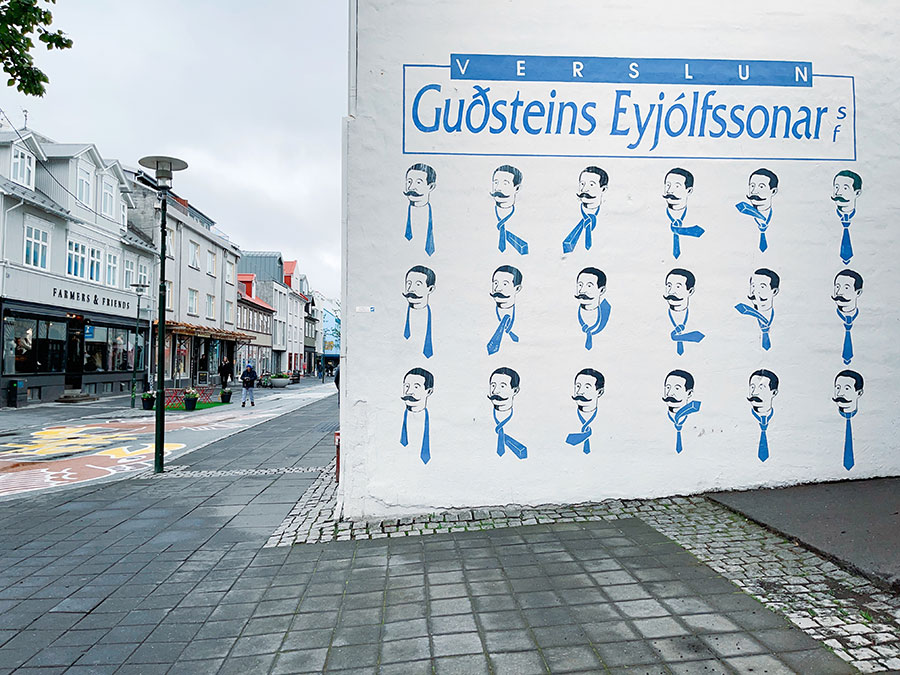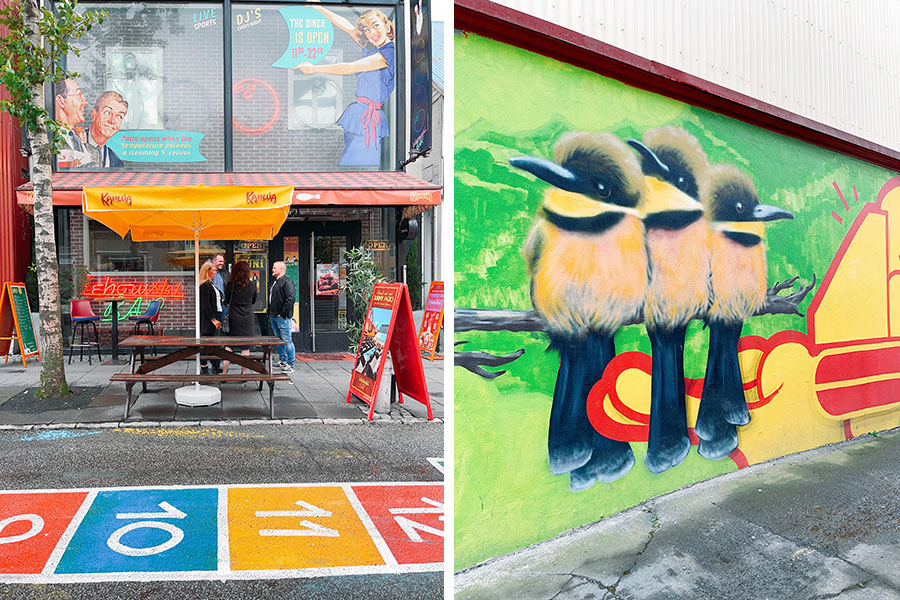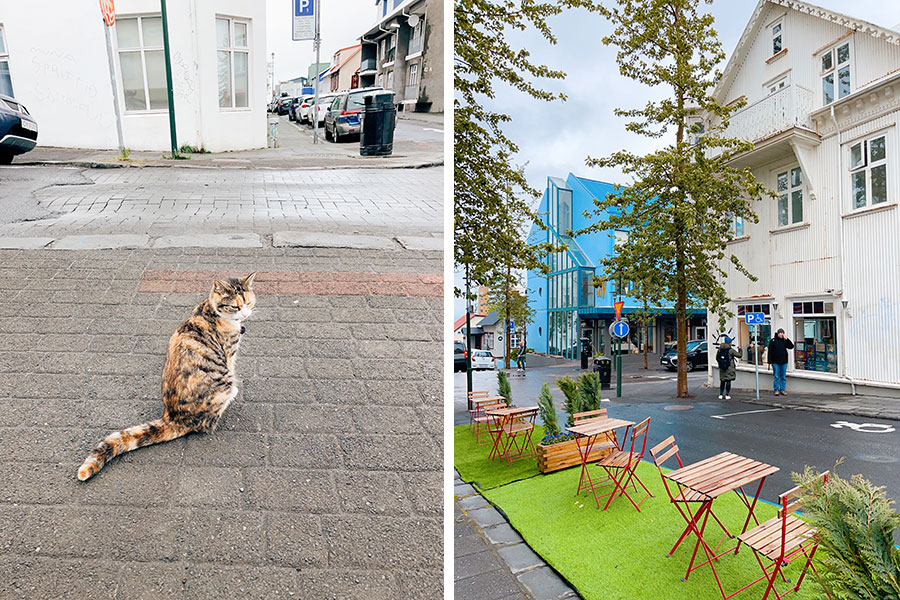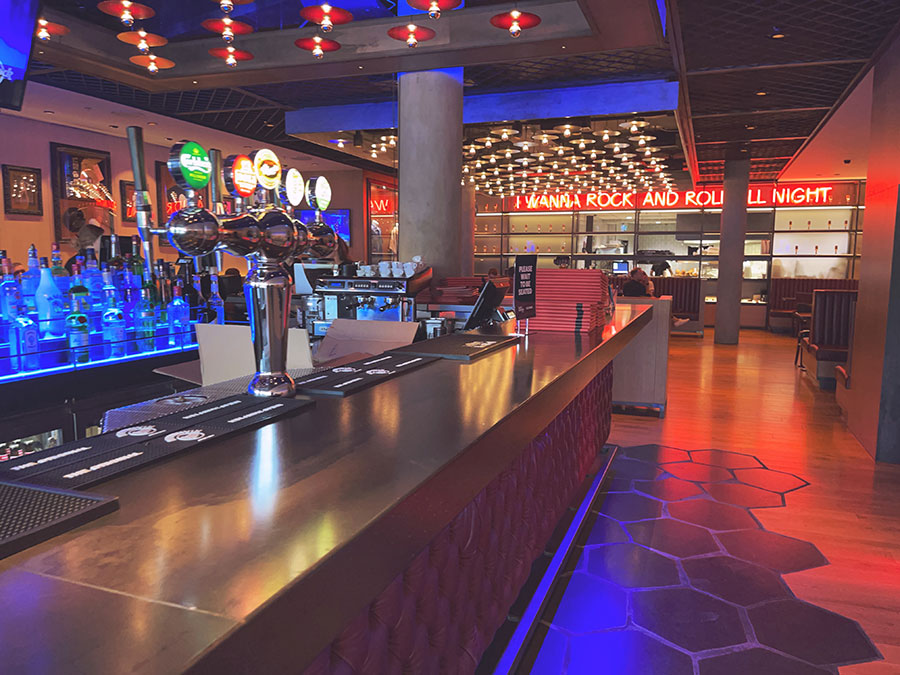 Hard Rock Cafe, babyyyy!
DAY 2
Oh yeah, I dyed my hair a little pink. Bethany dyed hers blue for the trip, so I wanted to join in the fun. I wish it would have been darker/more prominent, but I also needed that pink to wash itself on out within 5-10 days!
Day 2 was the day of waterfalls (*cue TLC's "Don't Go Chasing Waterfalls*)! We visited Seljalandsfoss and Skogafoss.  Many rainbows spotted at Skogafoss because we experienced a seemingly rare sunny day (the forecast for us was gray, cool, and rainy — but we ended up with many days of sun).  SPEAKING OF THE SUN… it doesn't really set when you're in Iceland in June.  The country sits so far north that it's the land of the midnight sun. It's still light as day at 11pm, which was a trip.
Anyway, from the waterfalls we moved on and drove south to Vik. We had a little lunch and did some shopping in Vik. Vik is tiny but very charming. We also took naps — cause that's what we do on vacations. Being well-rested is important. At about 4pm we decided to RALLY! and drive to the long drive to go see the Jökulsárlón Glacier Lagoon. (We can start a long drive at 4pm because remember.. there will be daylight at midnight!) Jökulsárlón was on of the most magnificent things I've ever seen. I audibly gasped, as Bethany can attest to, as we approached it. We spent a lot of time at Jökulsárlón because I just could not believe I was seeing something so beautiful — and photogenic!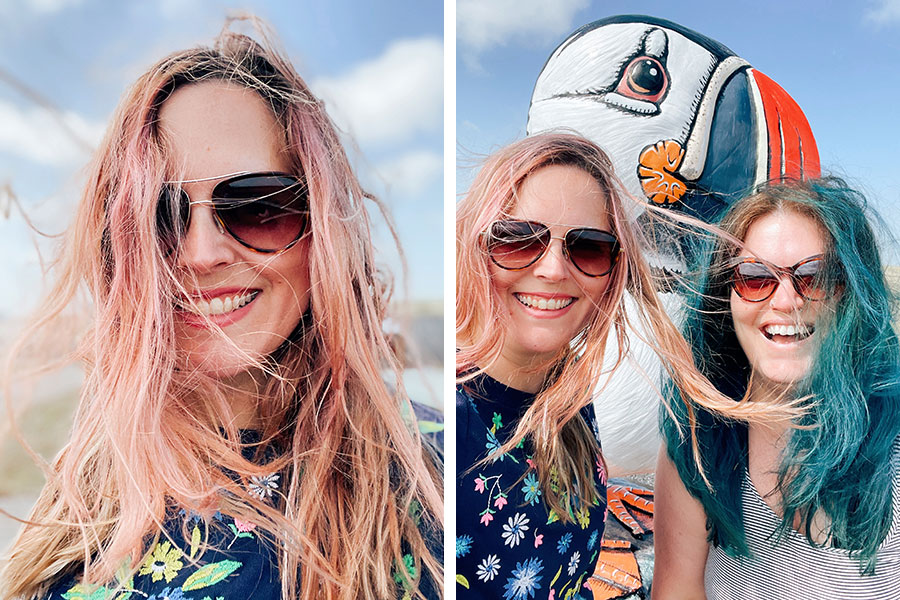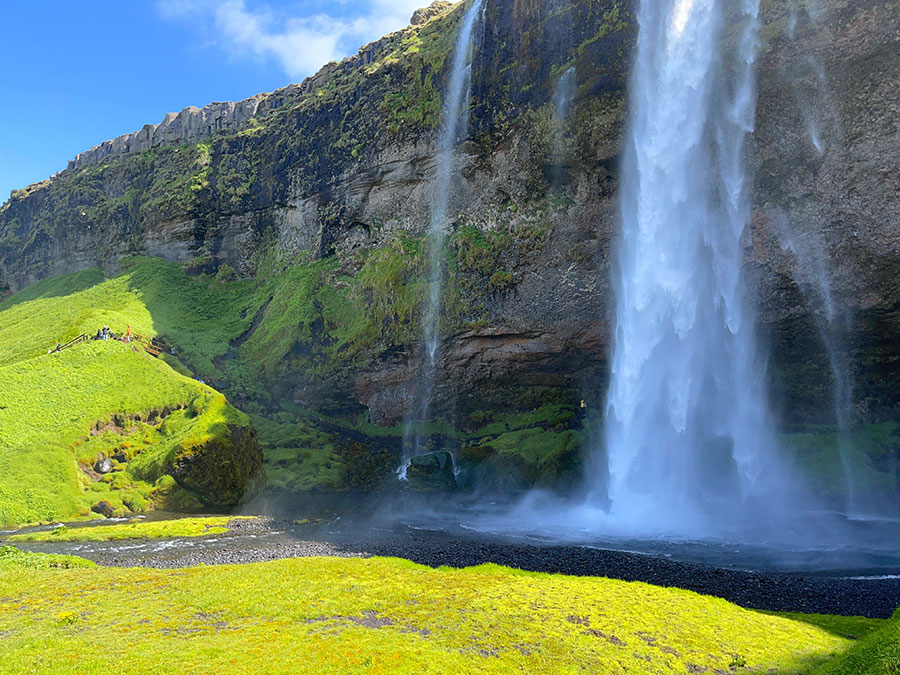 Seljalandsfoss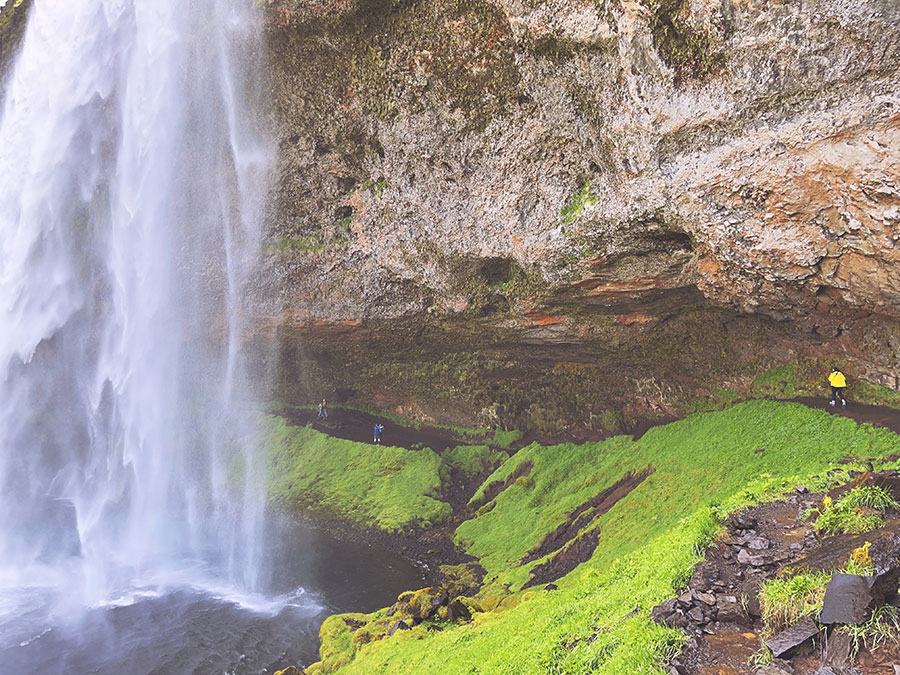 That wee little yellow dot is Bethany.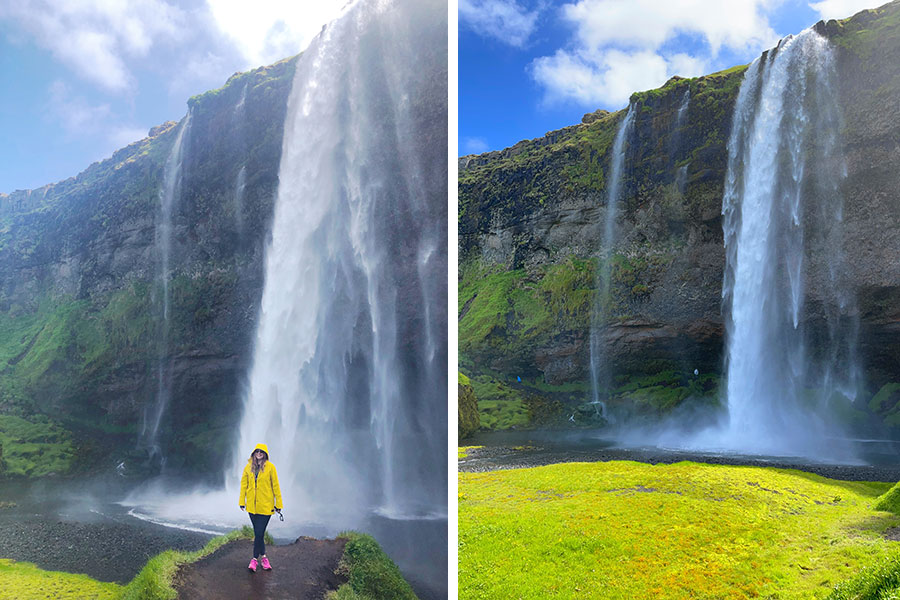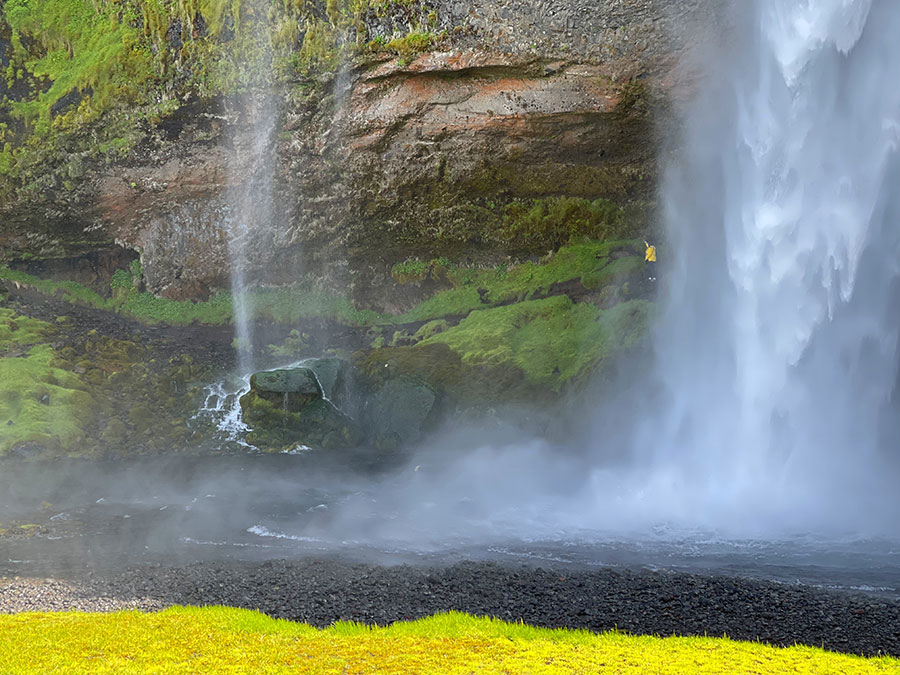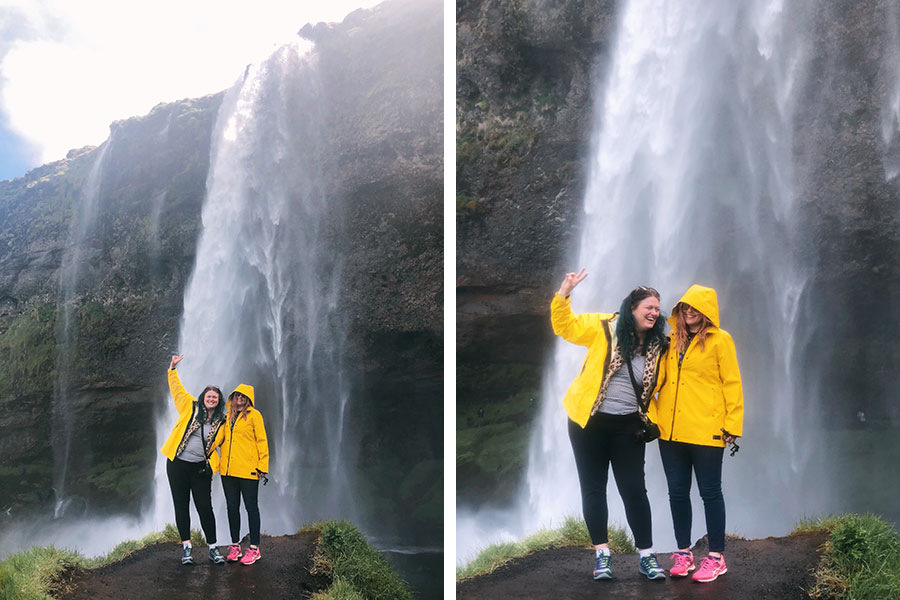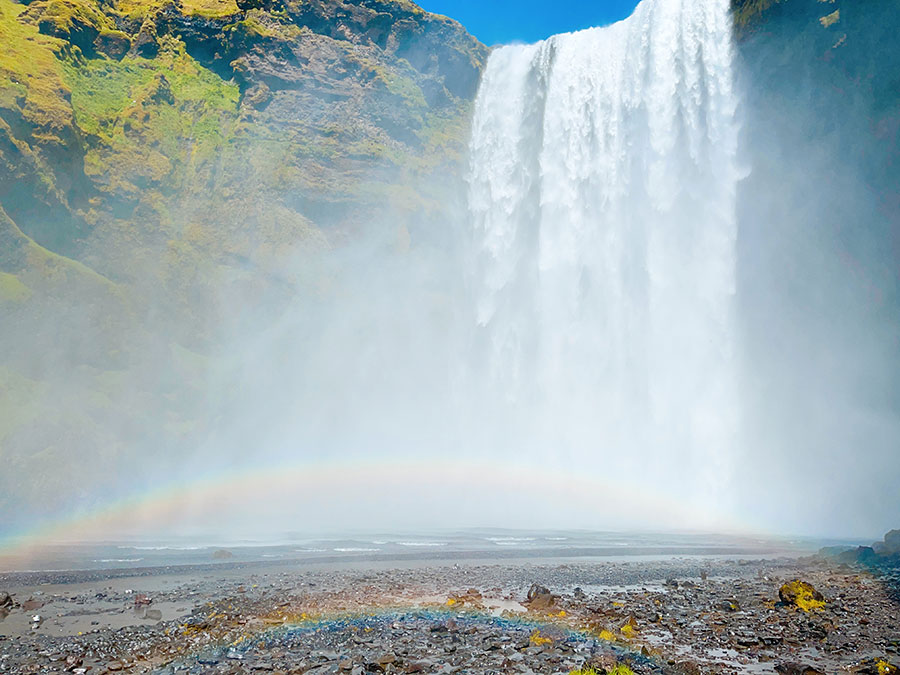 Skogafoss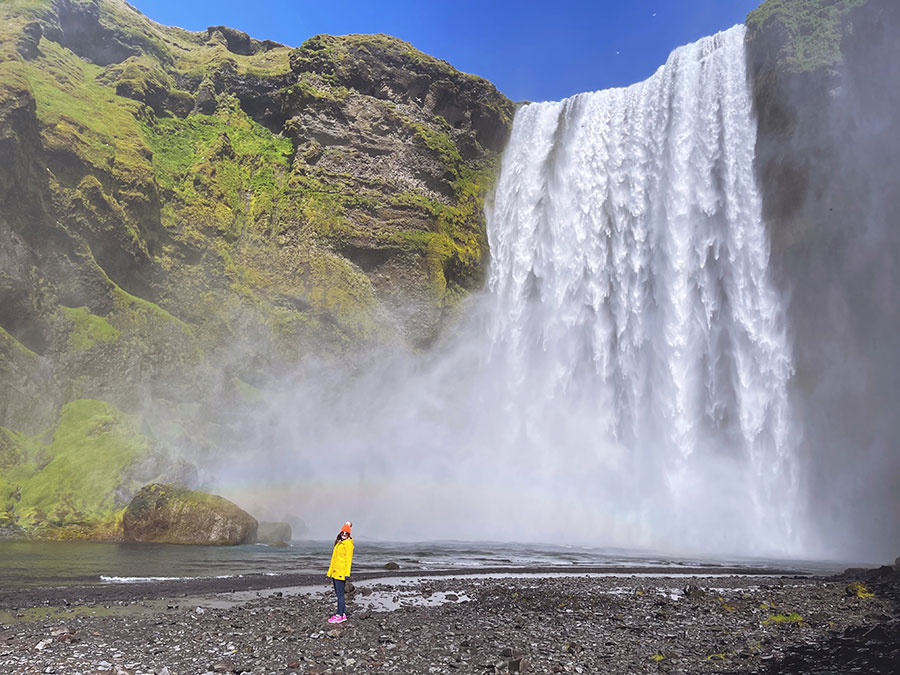 Me, for scale.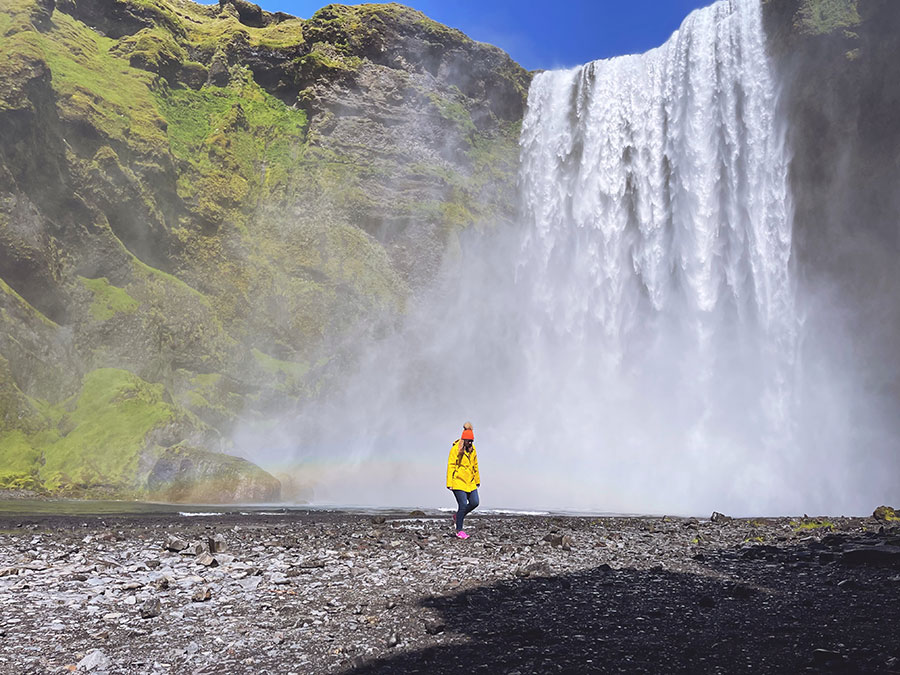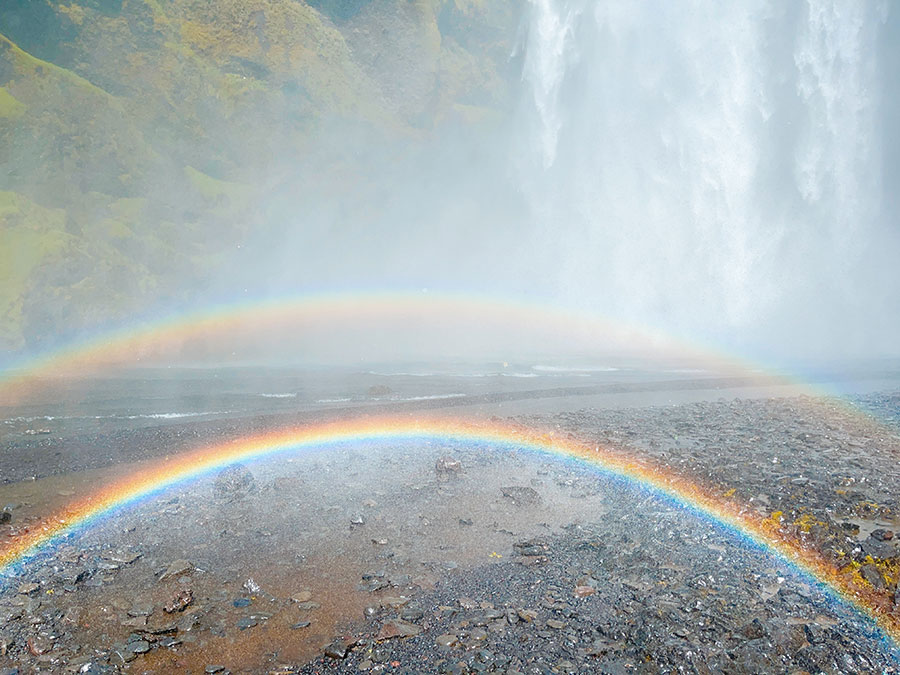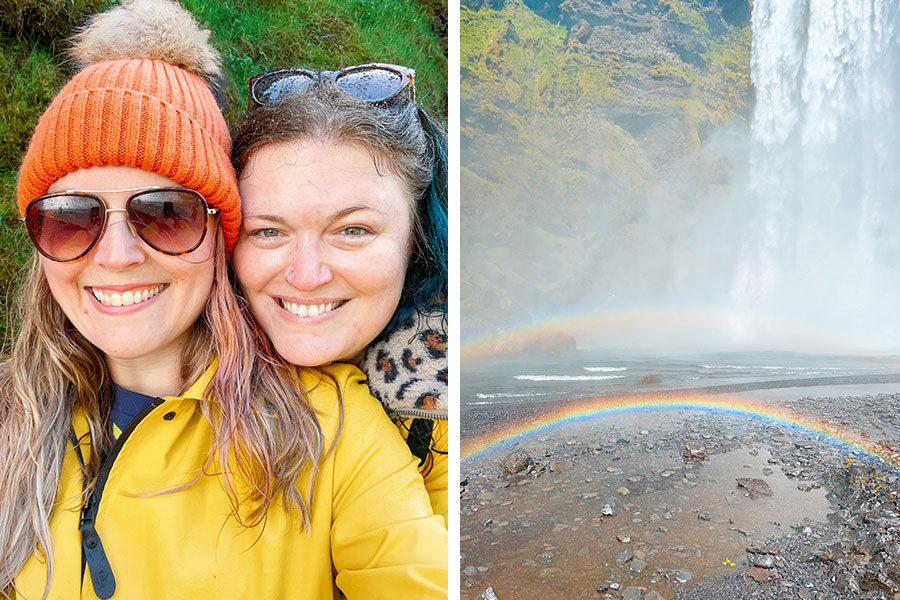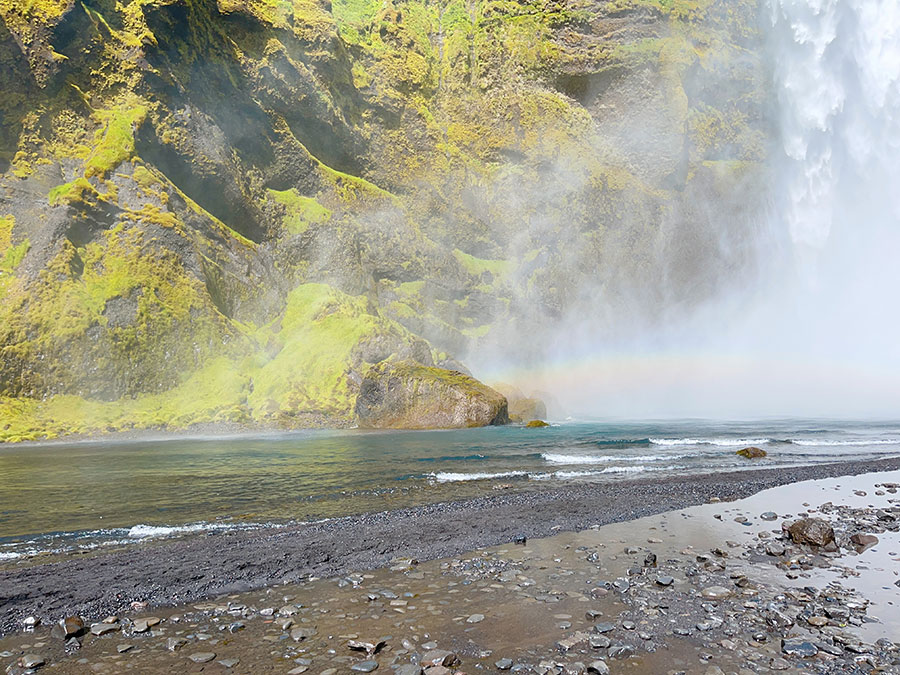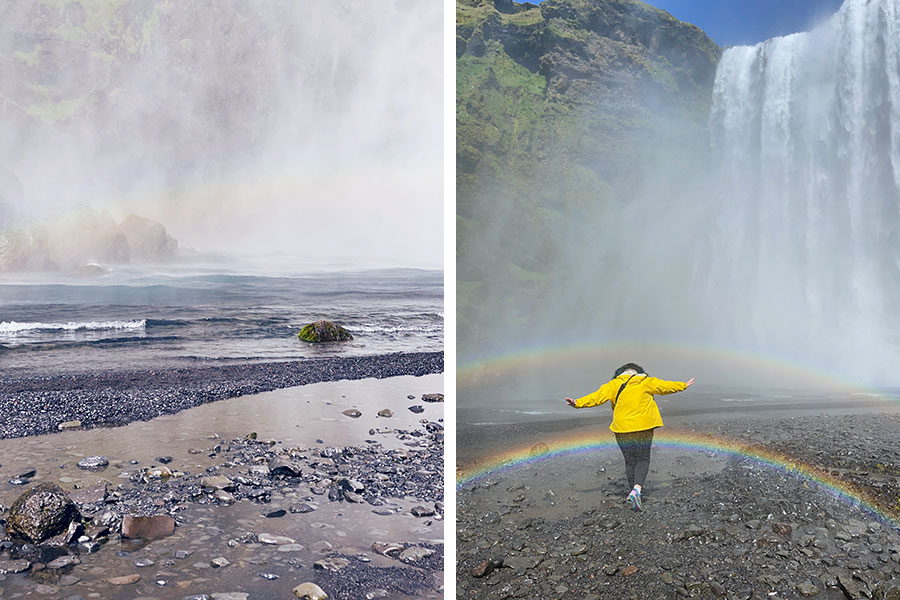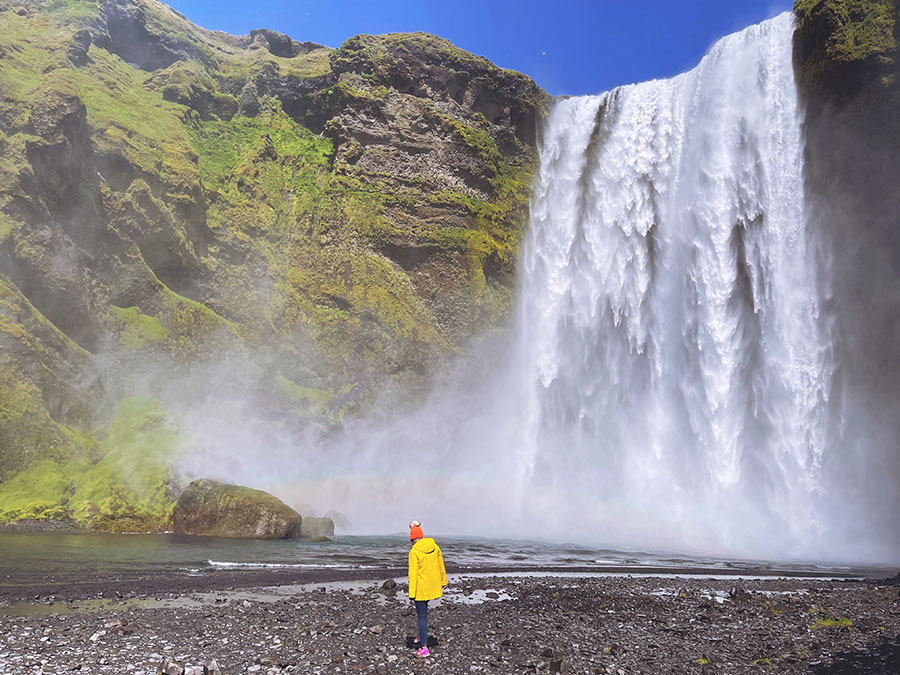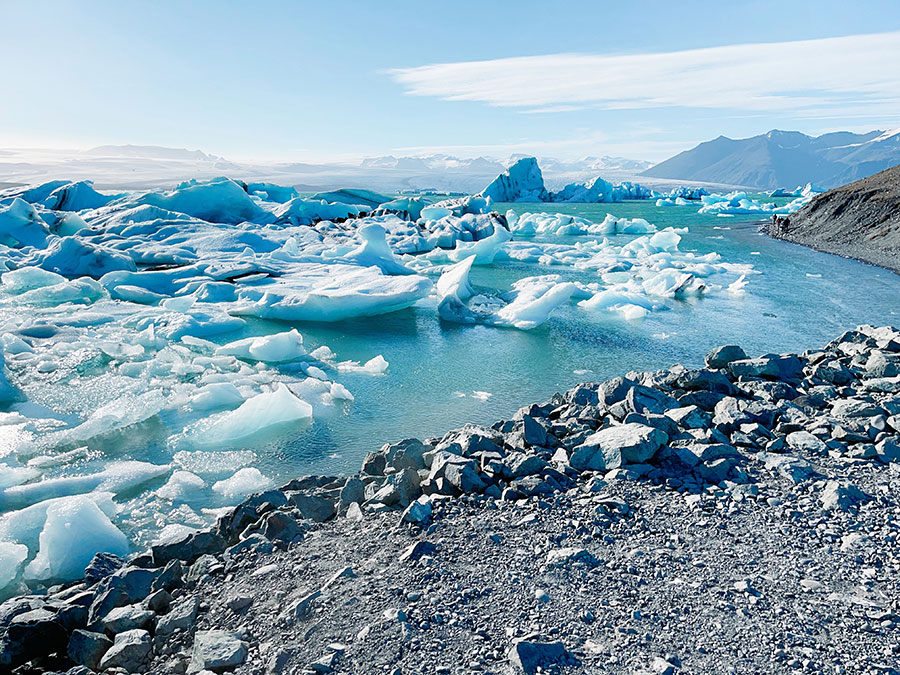 Jökulsárlón!!! See what I mean?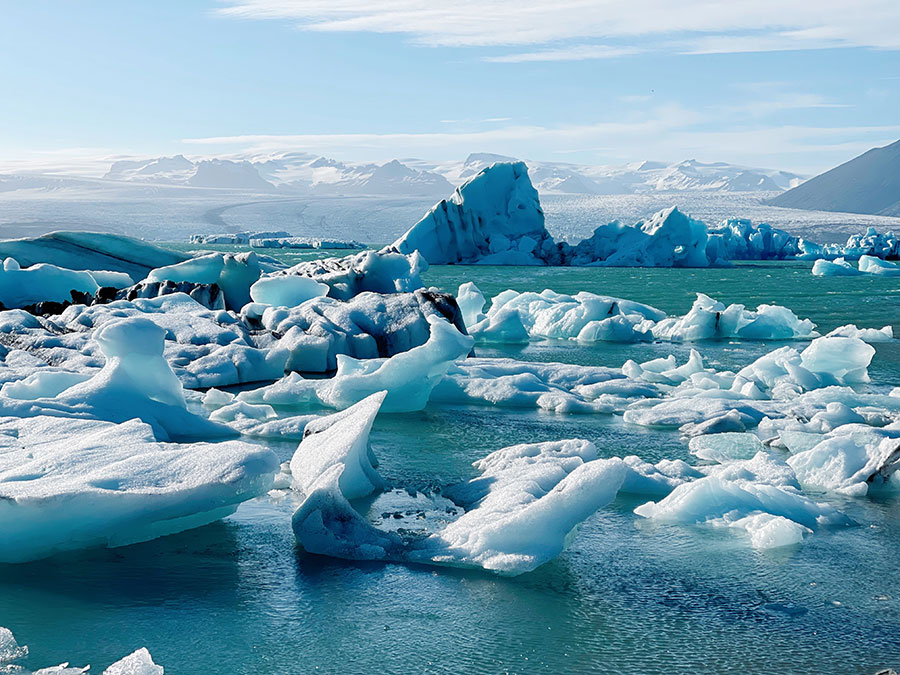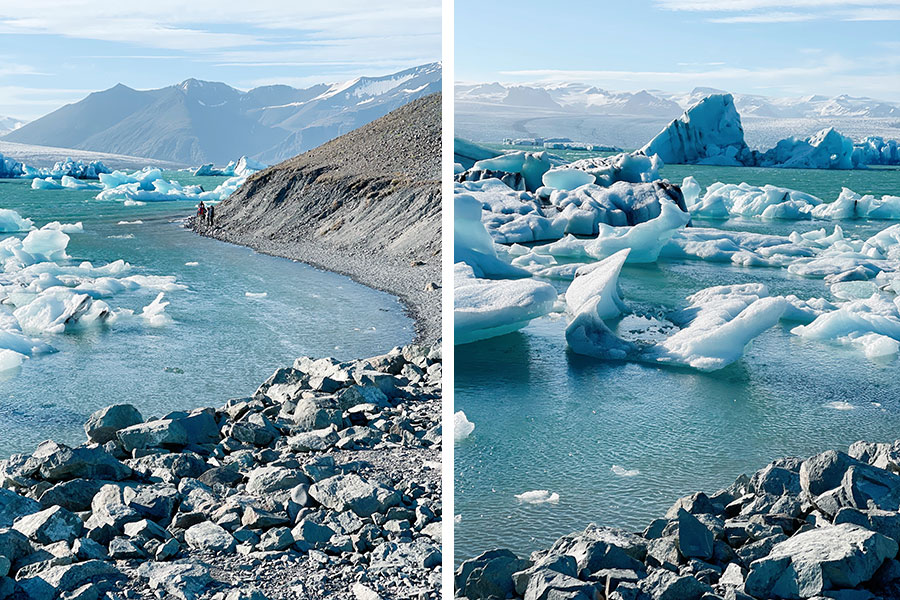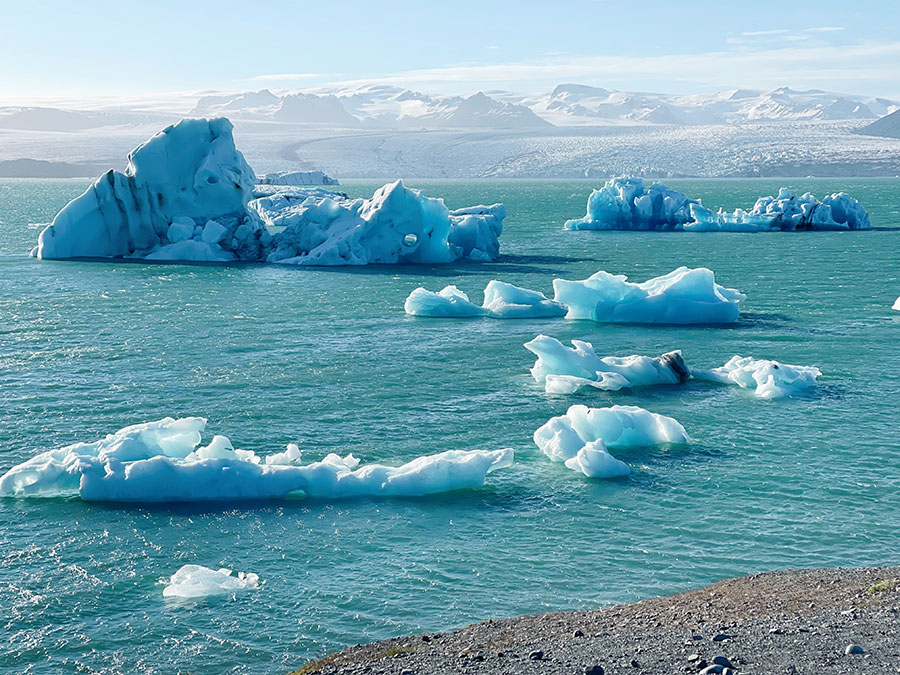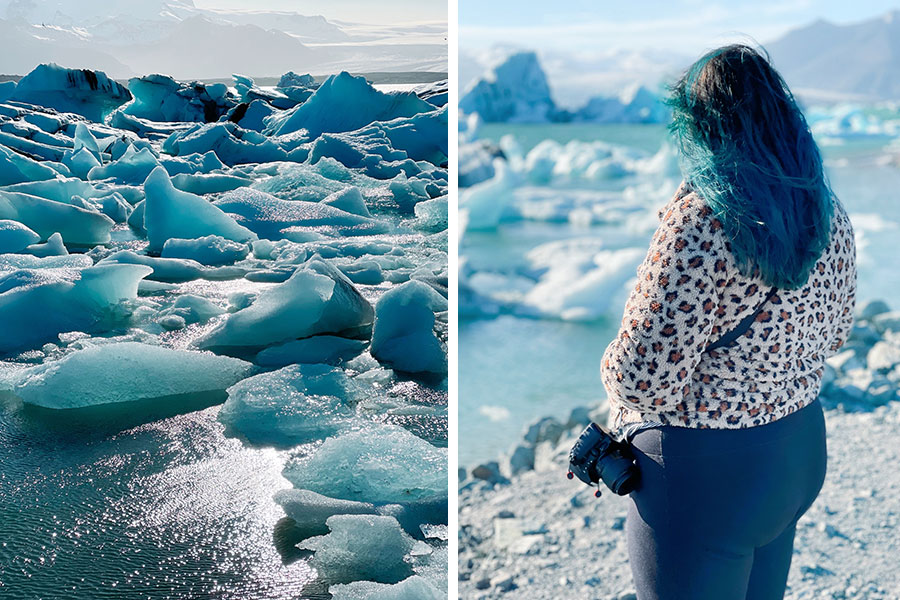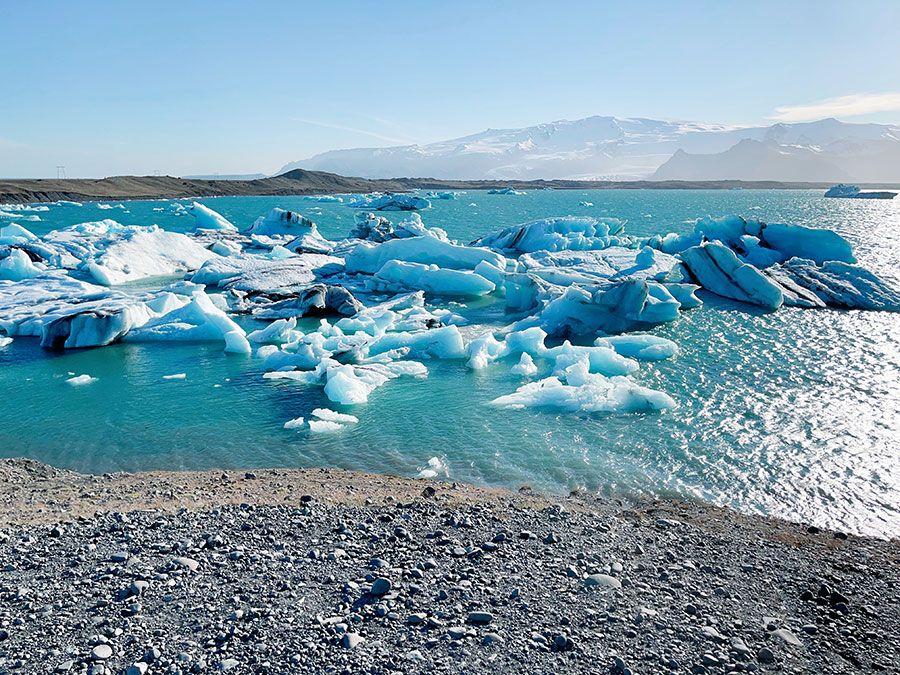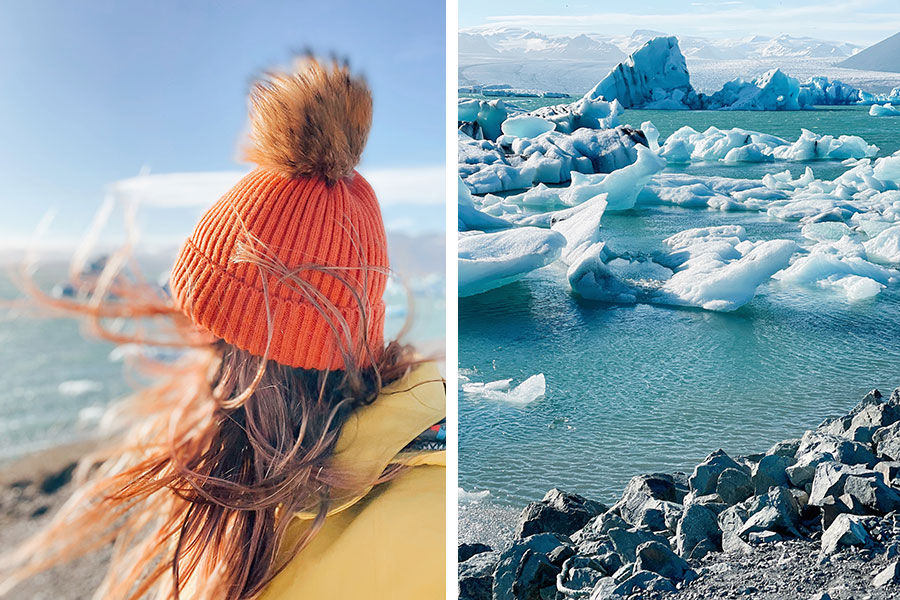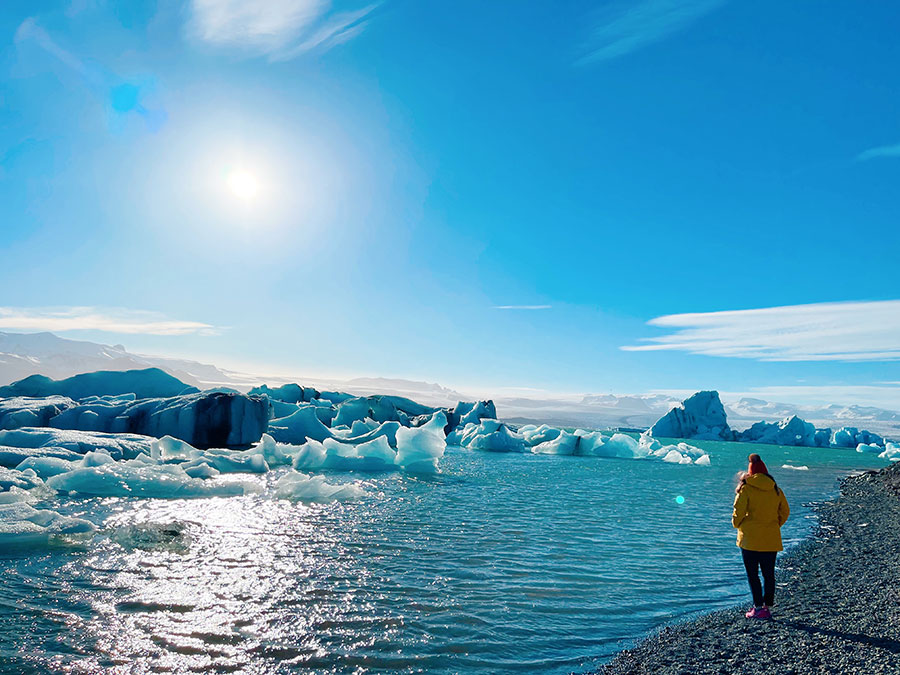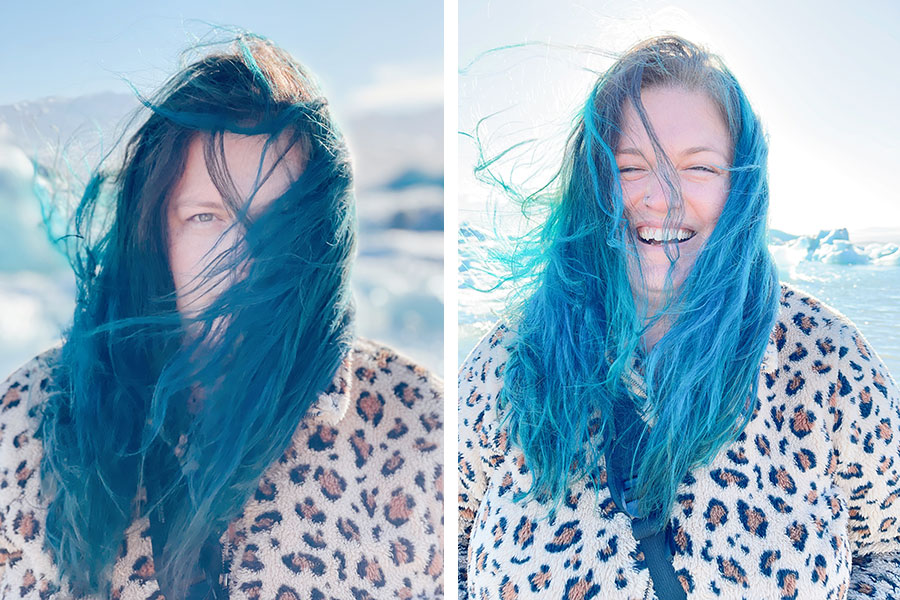 Beautiful Bethany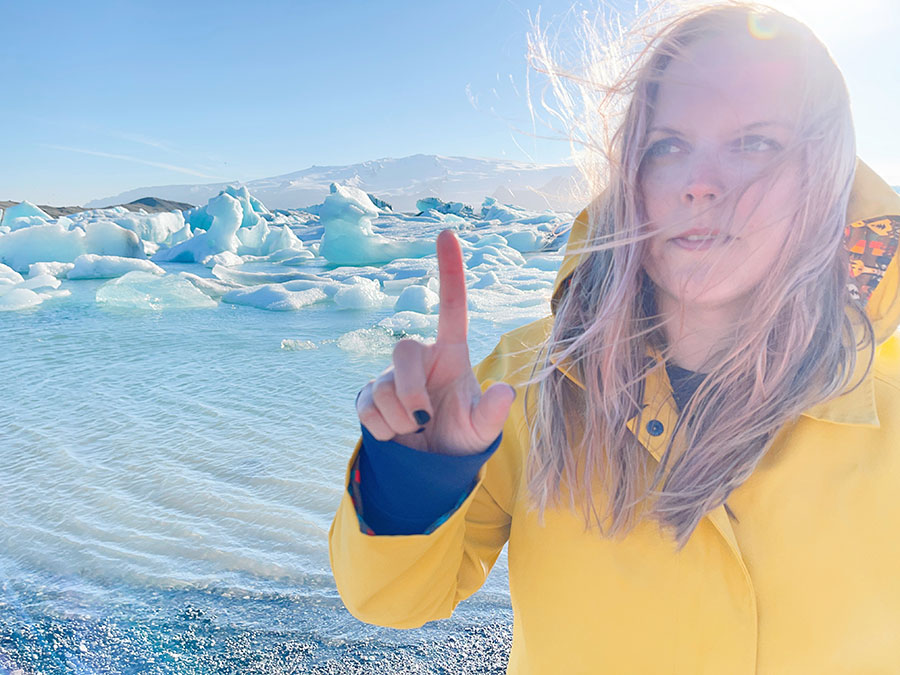 Not quite sure what was going on here, but it makes me laugh.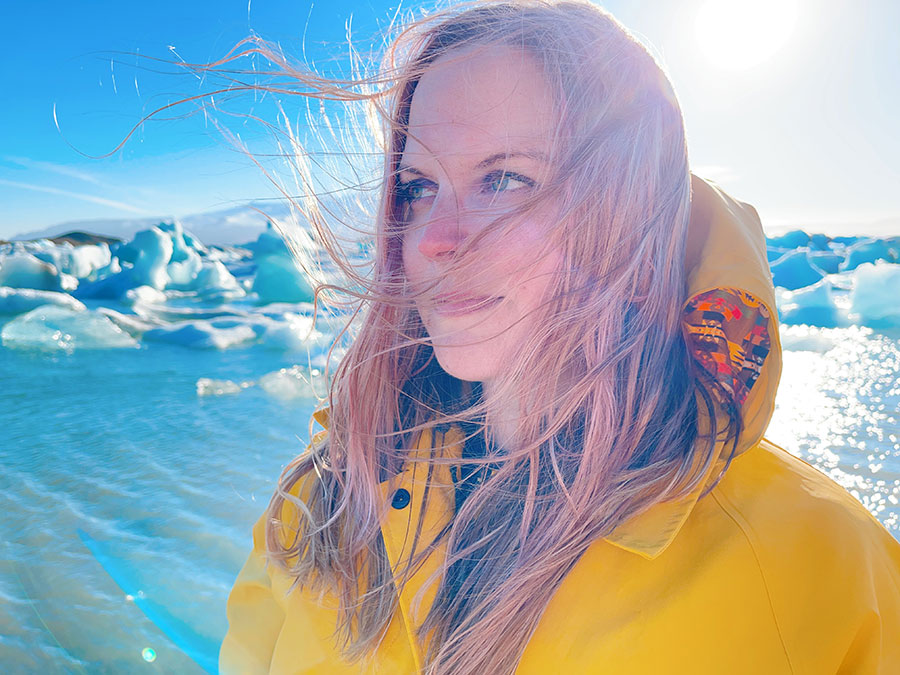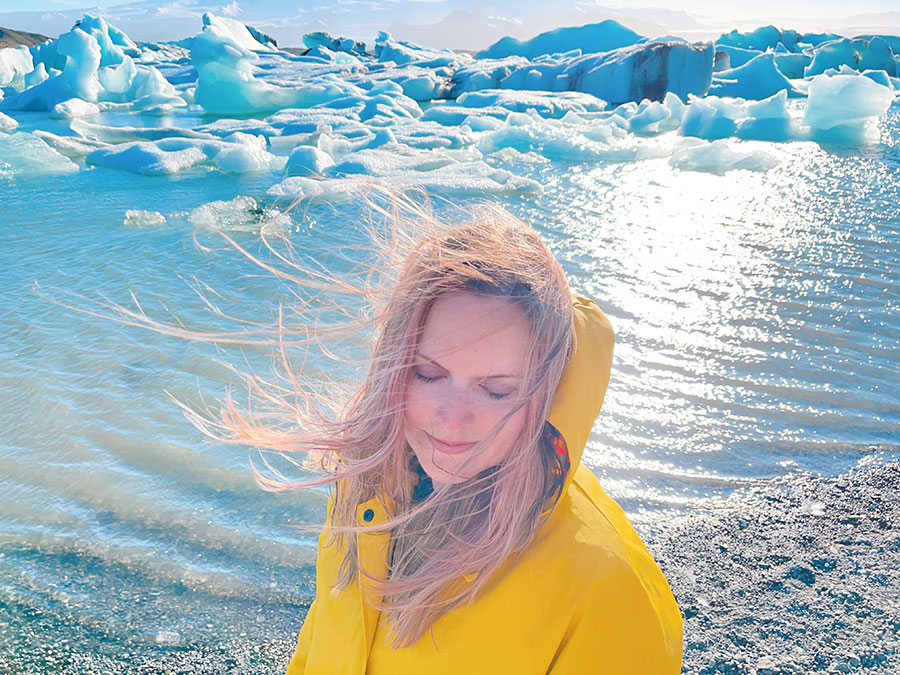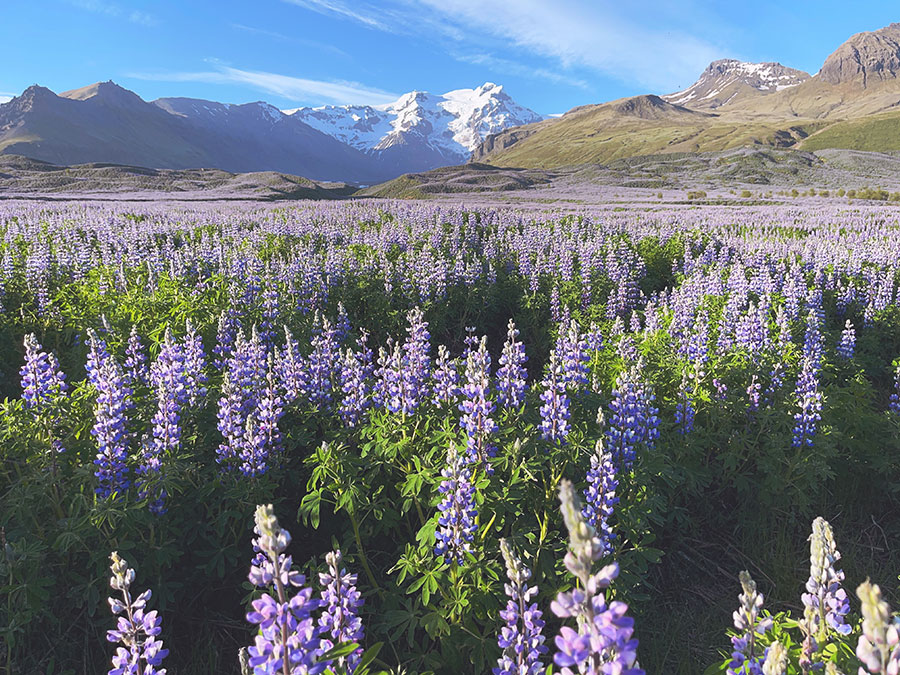 Roadside attraction.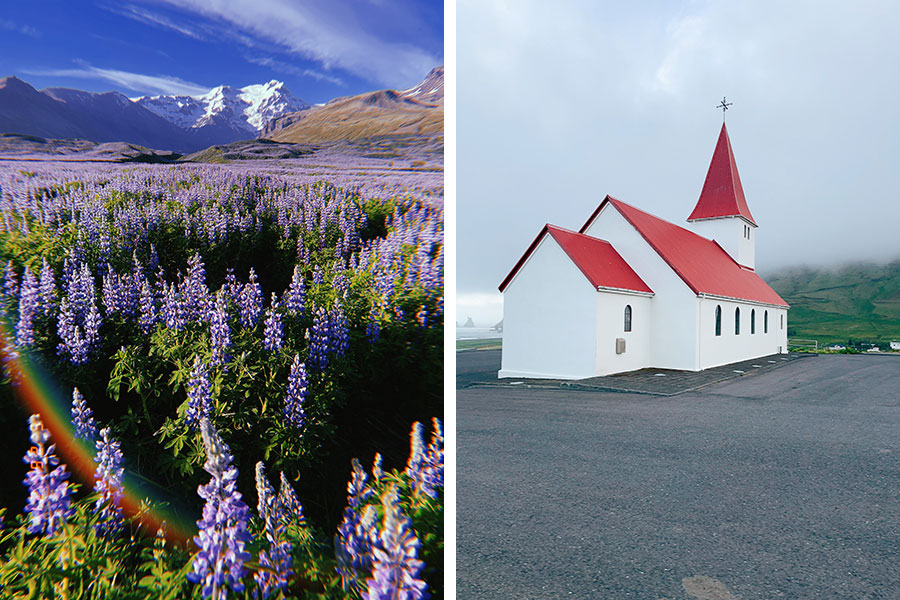 Once we were back in Vik we went up to take pics of this church, but by then it was 11:30pm and it was freezing, sooooo better luck next time.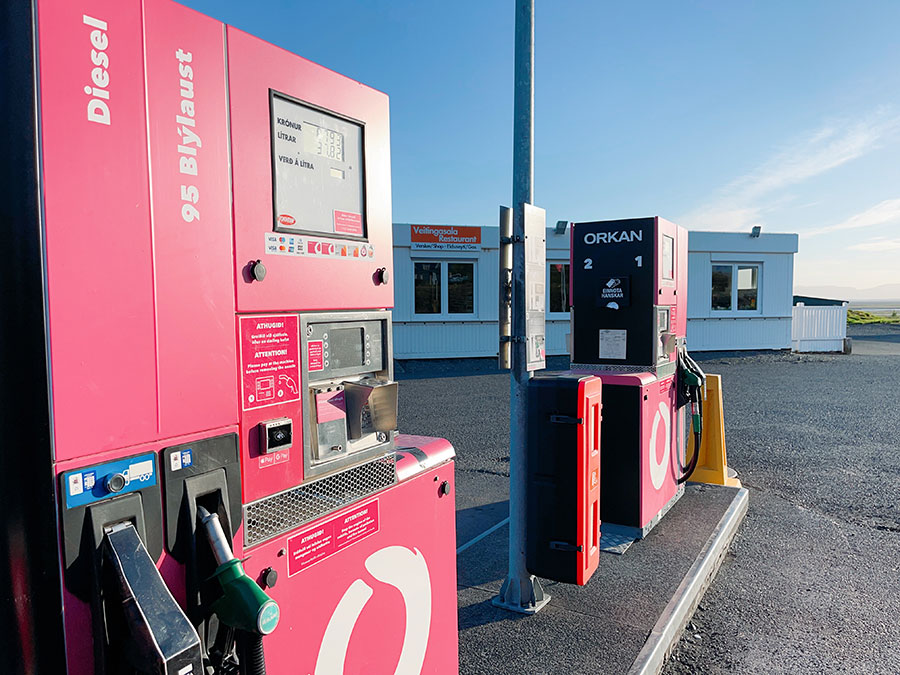 A picture of a gas station because it's the sight of our fatigue-induced laughing fit… we could NOT figure out how to work the gas pumps and I tell you, we were reduced to hysterics (in a good way). Mems.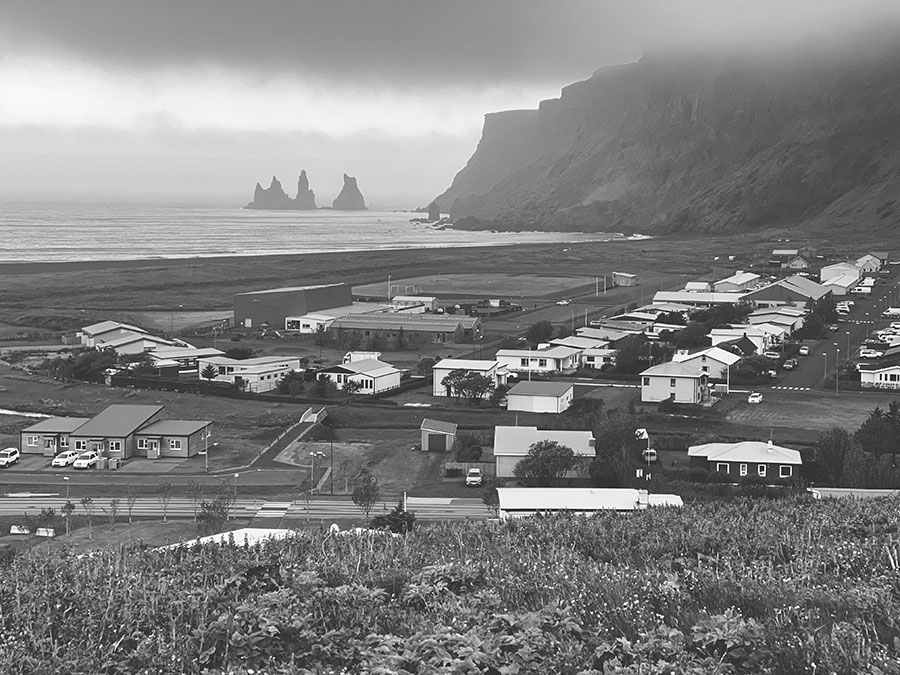 Back in Vik for the night — this was taken around 11:30pm.