October 2015
You guys. This place was SO AWESOME! It had been on my bucket list foreverrrrrrrrr. I single handedly decided that we were going to see it on this trip. I didn't really care if 7 hours of driving was too much. I. Was. Going. To. See. The. White. Sand. Dunes. Damnit.
And it was totally worth ALL THE DRIVING. The White Sands National Monument is in southern New Mexico. Like, almost to Mexico. It's surrounded by a whole lot of nothing. It sits within the military's missile testing range and next to an air force base. So basically, you have to really want to see this place in order to make a go of it. The closest bit of civilization is El Paso, TX — so I think if (no, when) I return, I'll do so using El Paso as a base.
Anyway, the dunes are enormous and made entirely of white sand — made up of gypsum crystals. It was hot hot hot in the desert, but the white sand was cool on my feet. It absorbs no heat. It felt surreal to walk on it.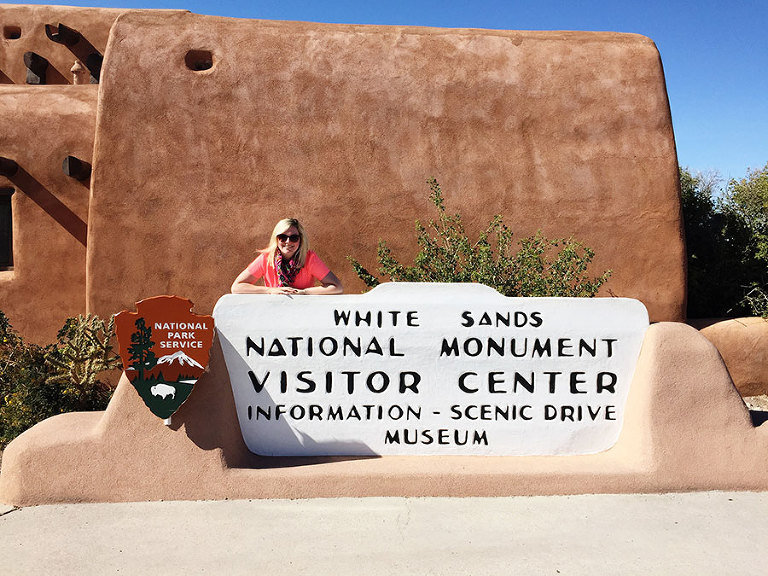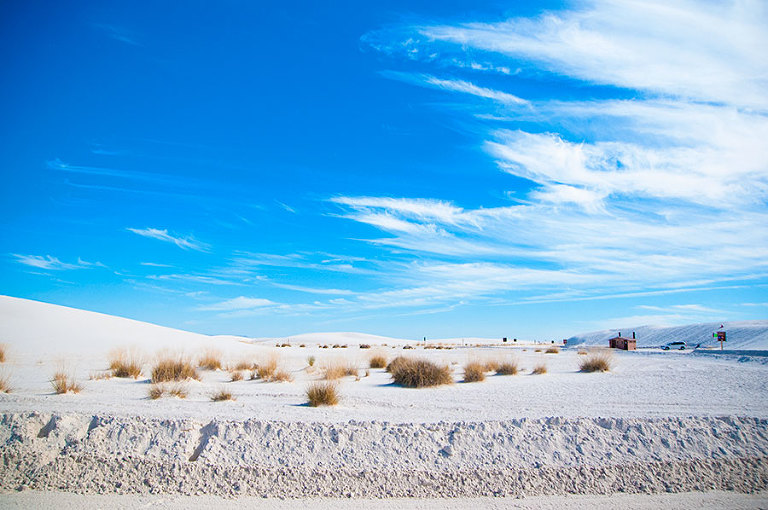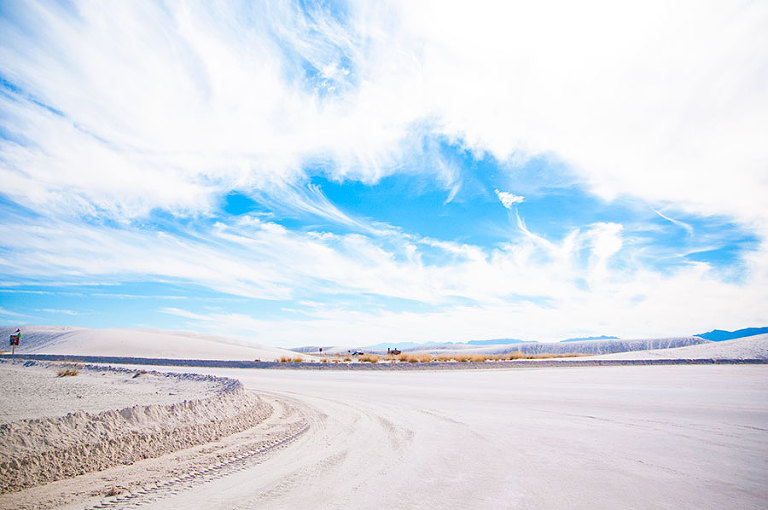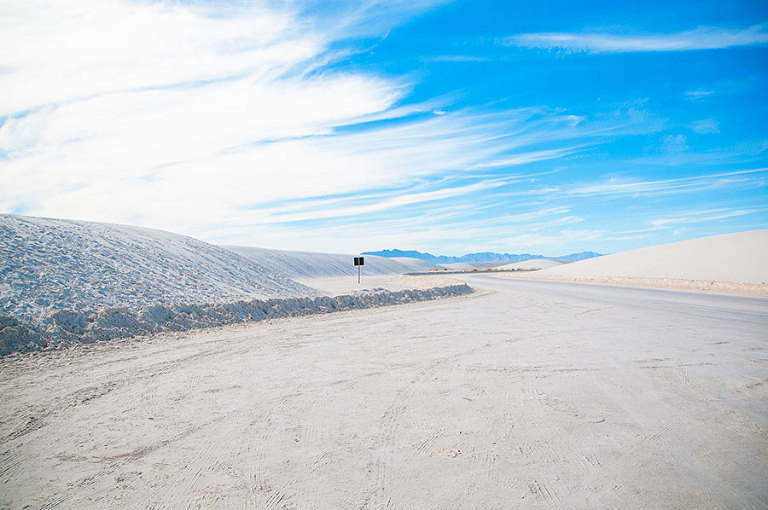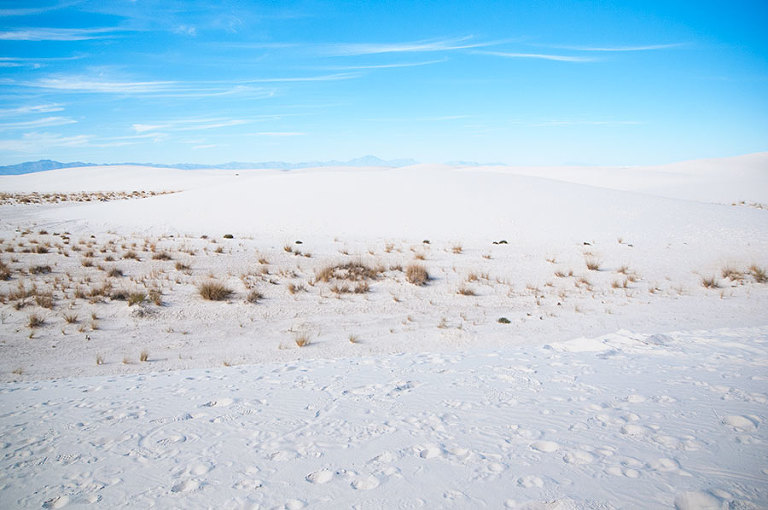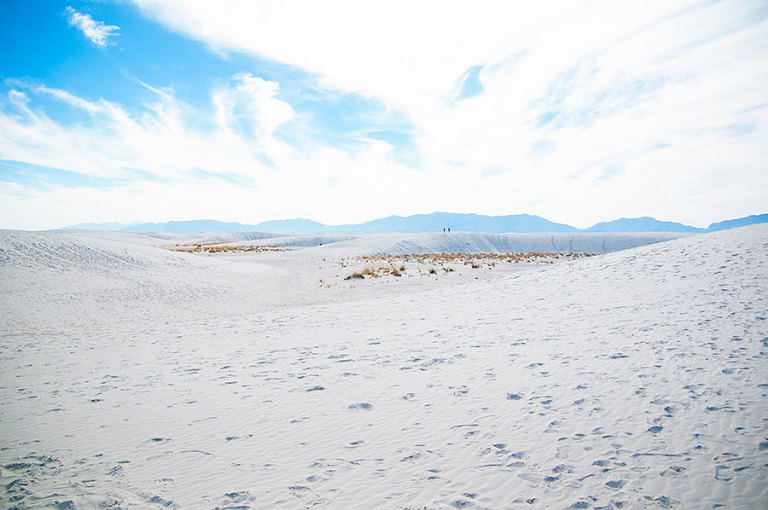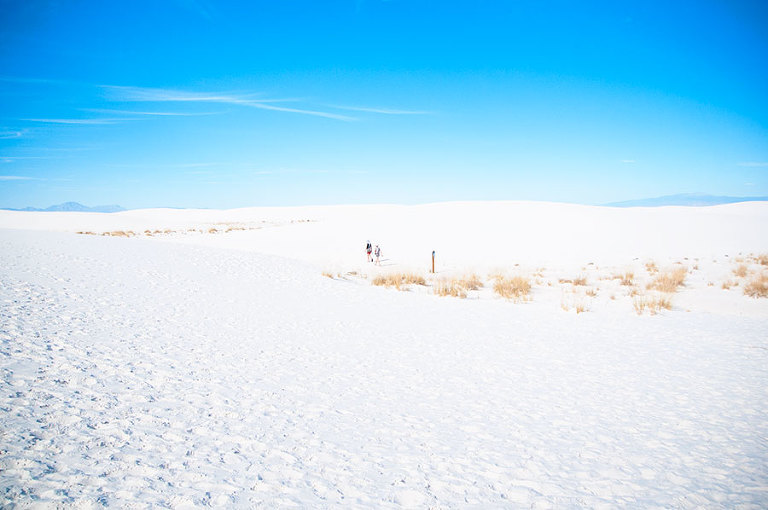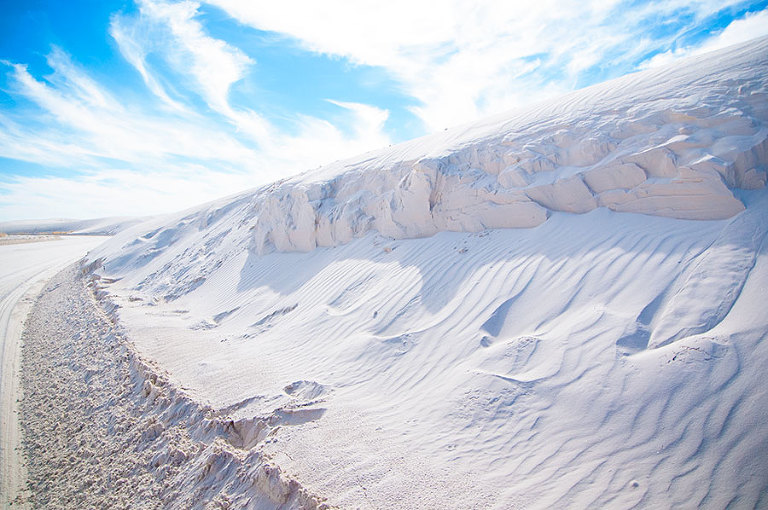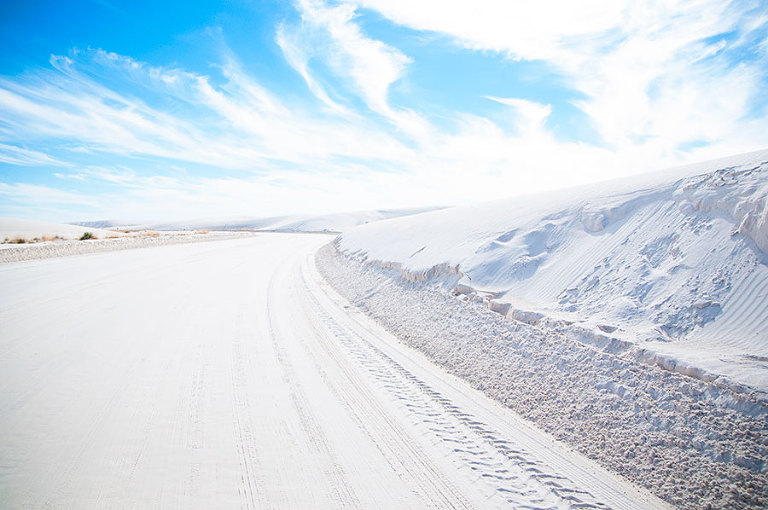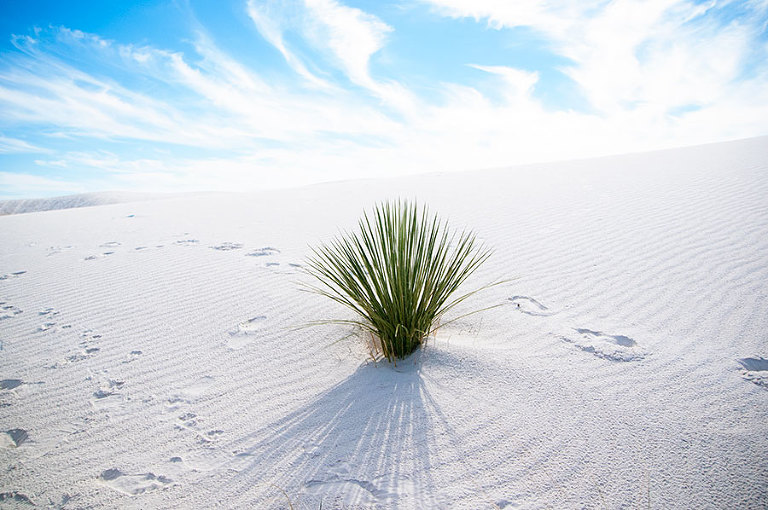 To quote Ian Malcolm from Jurassic Park: life finds a way.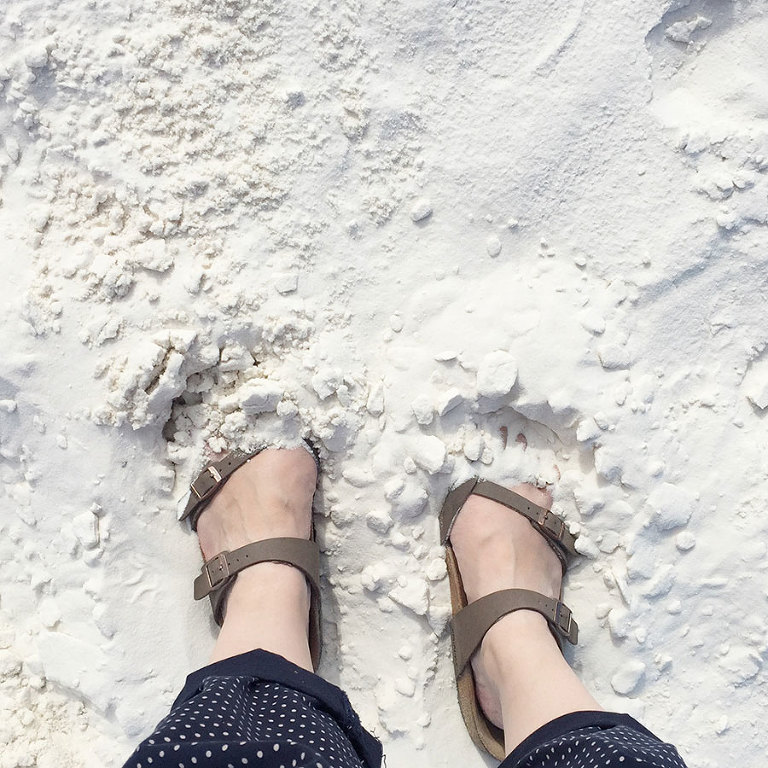 Ahhh cool sand.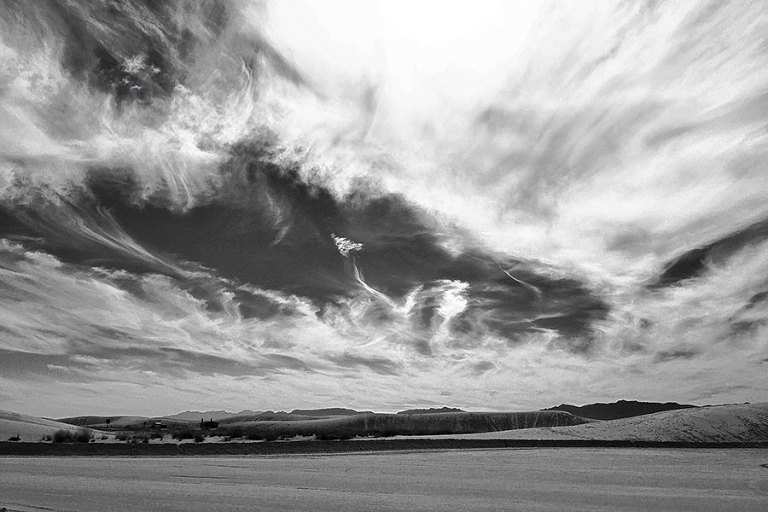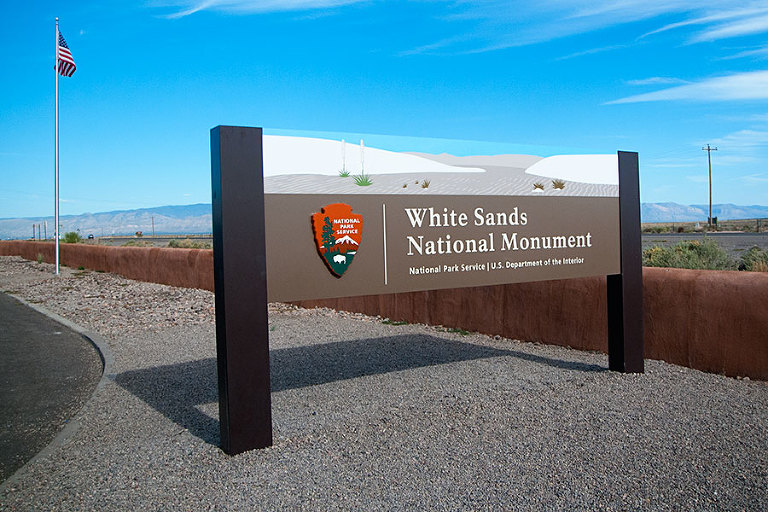 I experienced a similar frustration trying to photograph this place as I did at the Grand Canyon. The dunes are just so massive and expansive — pics can't do them justice.