January 2014
Where We Stayed: The Contemporary
On Saturday, we again split our day between parks. The morning and lunch hour was spent at Hollywood Studios — because we had a lunch reservation there. The afternoon and evening were spent at the Magic Kingdom. Here's the hail of bullets:
Before lunch, we decided to tackle some rides at Hollywood Studios. The 3D Muppet show was first. I love this show – it's so cute and charming and reminds me of going to Disney with my parents.
Andrea wanted to go see the live action Little Mermaid show, so we did that next. It was super cute and short (cause hey, the attention span of kids is not long). The best part was the GIGANTIC Ursula that came out onstage. Hilarious. *sings* Poor unfortunate souls!! *sings*
We then did a little shopping — because I think Hollywood Studios has the largest collection of shops to choose from. I mean, they have one devoted solely to Mickey hats — and one devoted to villans. Neat-o.
Lunch was next. Our reservation was at the 50s Primetime Cafe – which was pretty cute. The food was decent – their schtick is homecooked diner food. I had pot roast and Andrea had the sampler platter which included meat loaf, fried chicken, and pot roast. She also had a peanut butter and jelly milkshake. I was skeptical (mainly of the jelly component) – but she let me try it and it was actually really tasty. Kind of like a frozen version of a Reese's peanut butter cup.
After lunch we headed back to our hotel to rest for a few hours. Really, this is essential on a Disney vacation. Resting periods. Essential.
We walked back over to the Magic Kingdom and went on a few rides before our dinner reservation at Be Our Guest. Andrea had never been on Peter Pan – so we got fastpasses for that. I think the Peter Pan ride is one of Disney's best – so unique and magical.
Pirates of the Caribbean was next. I LOVE PIRATES! It's one of my favorites. I also love that the crafty Disney imagineers pump air that smells like salty sea water through the waiting area.
Before dinner we grabbed LeFou's Brew at Gaston's. LeFou's Brew is frozen apple juice with a marshmallow flavored foam. It was to die for. I can't imagine how refreshing it would be on a hot day (it was chilly when we had it).
Dinner was at the new Be Our Guest restaurant. And that experience deserves it's own post, which will be coming up next.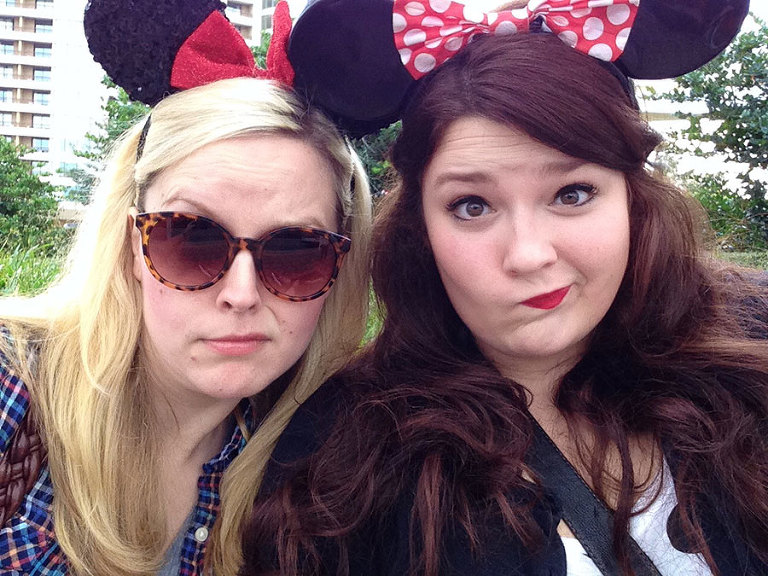 Waiting for the bus to Hollywood Studios.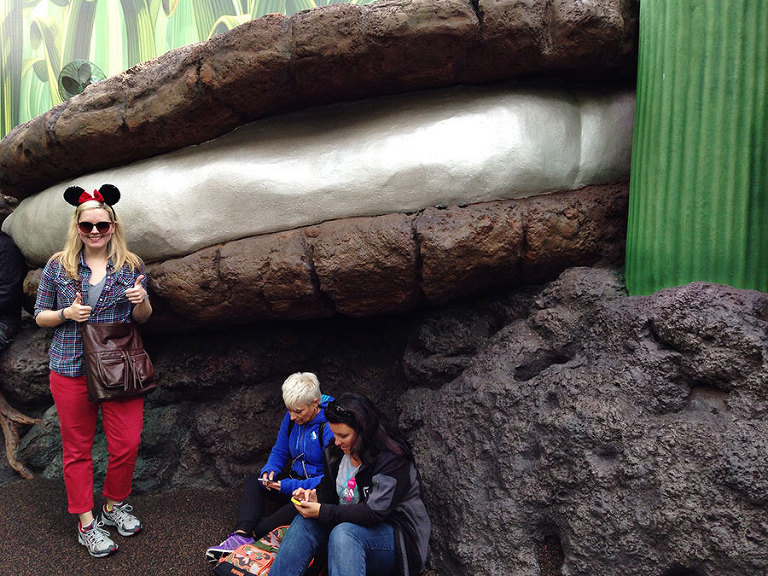 The giant Oreo cookie in the Honey, I Shrunk the Kids movie set!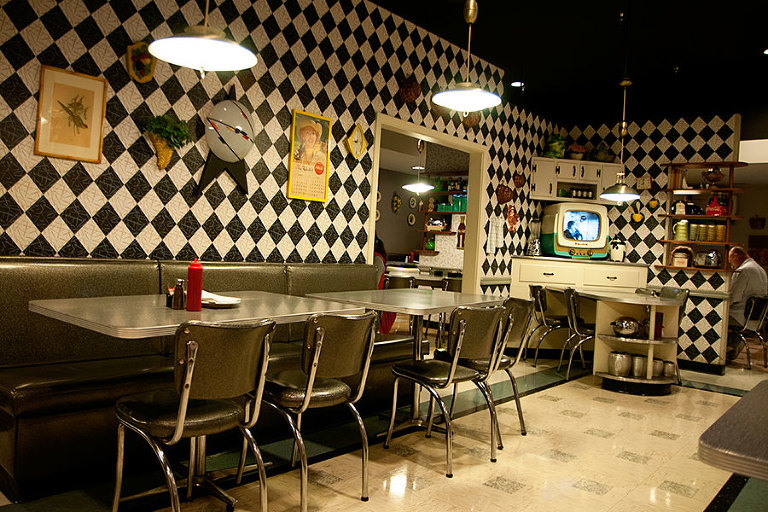 The 50s Primetime Cafe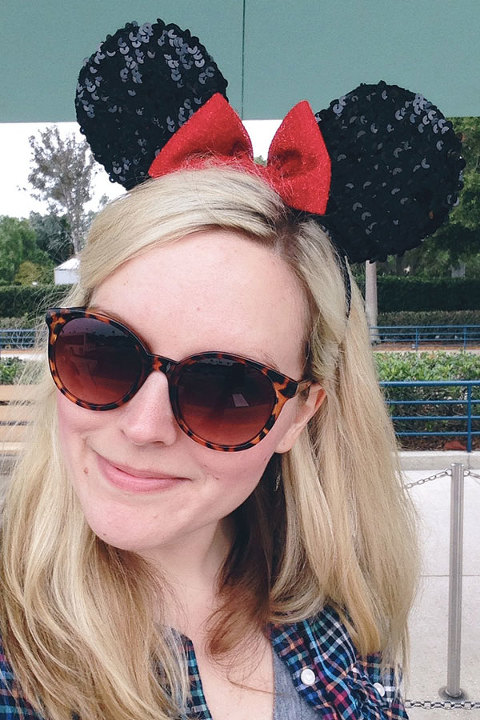 Minnie ears!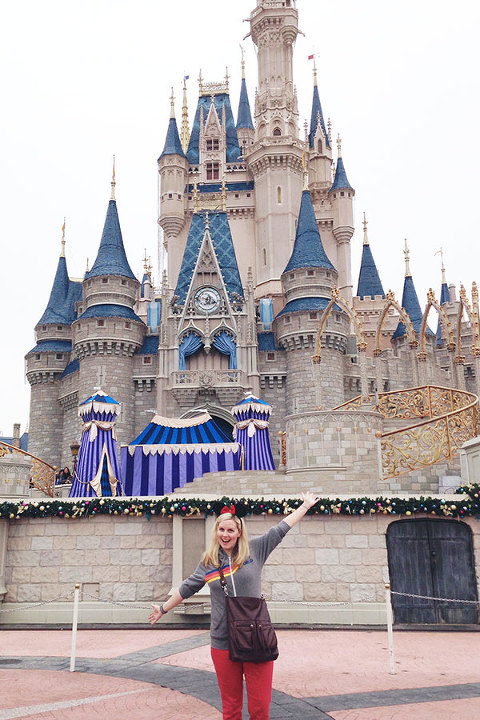 In front of the castle!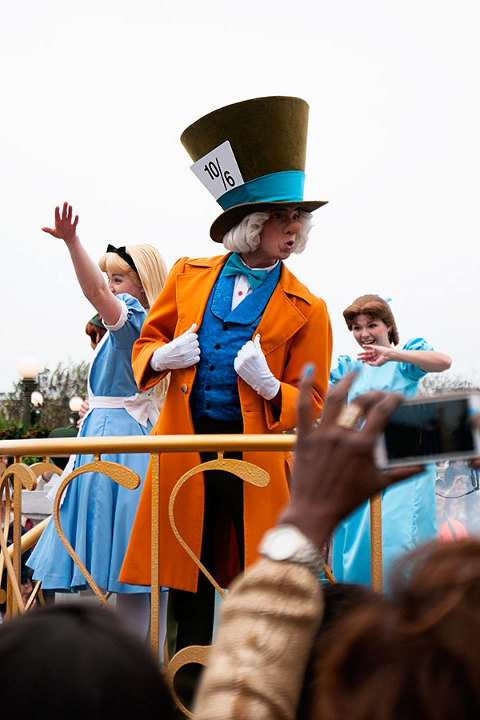 The Mad Hatter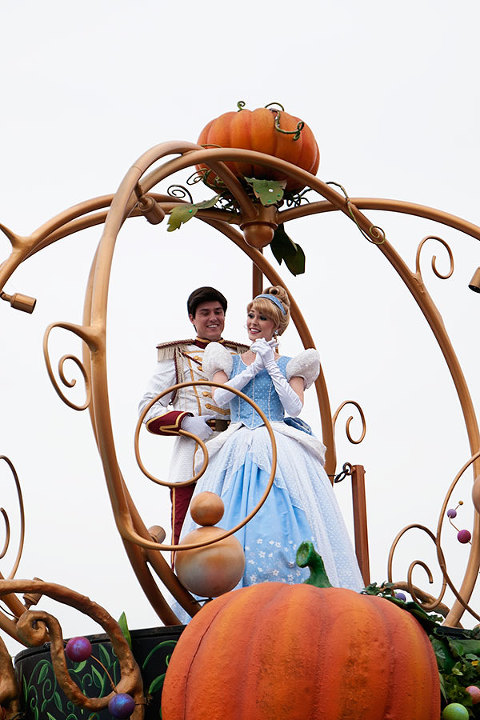 Cinderella and her Prince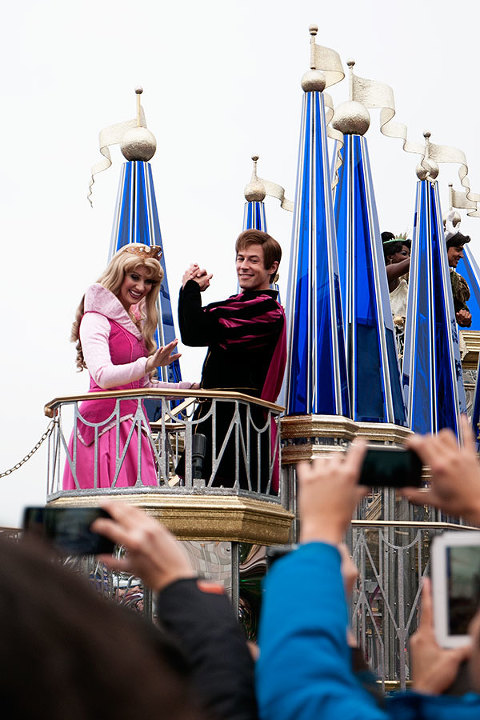 Weird posing, huh?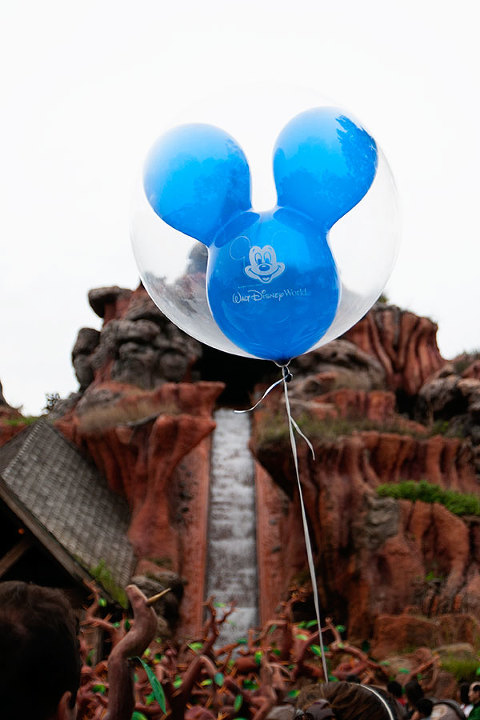 Splash Mountain – on a chilly, chilly day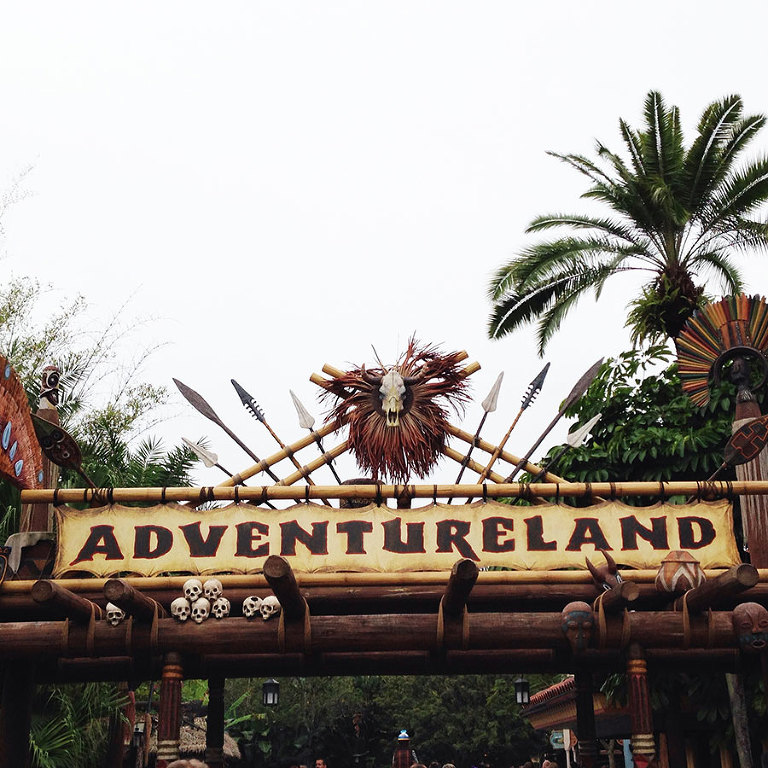 Self-explanatory.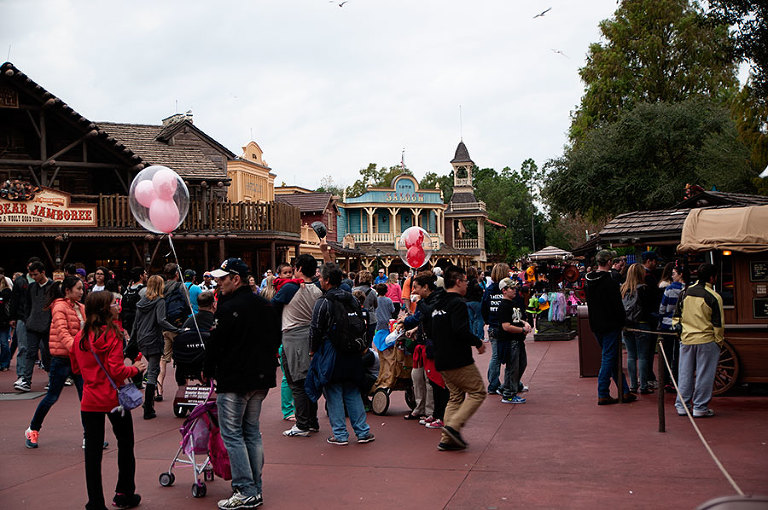 Frontierland (one of my favorite "lands")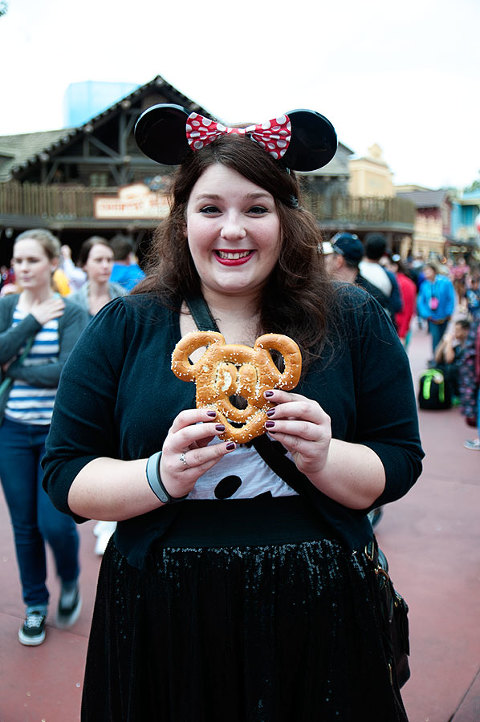 Andrea and her Mickey pretzel.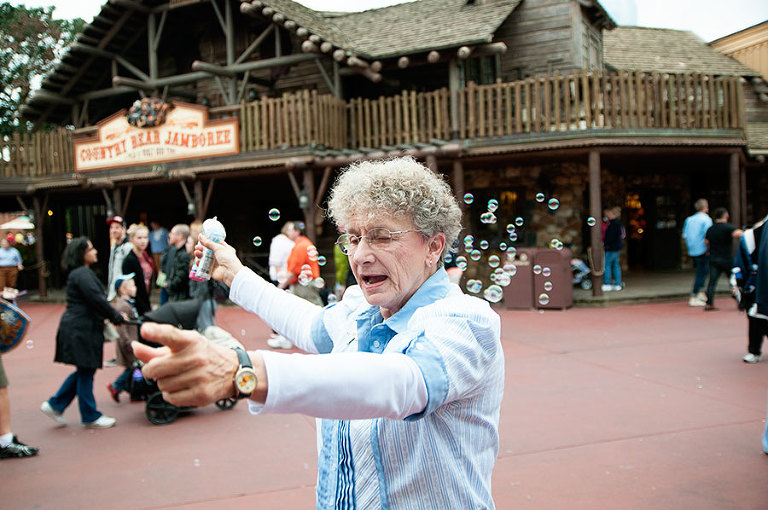 The happiest cast member – the Bubble Lady!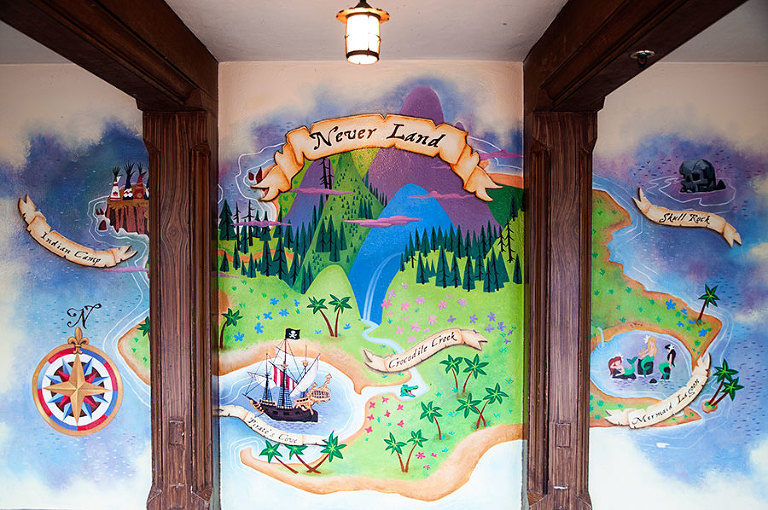 Waiting for Peter Pan's Flight.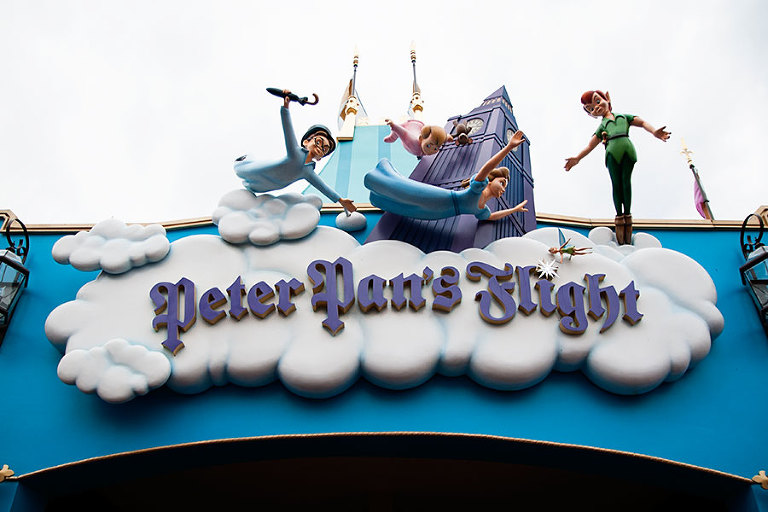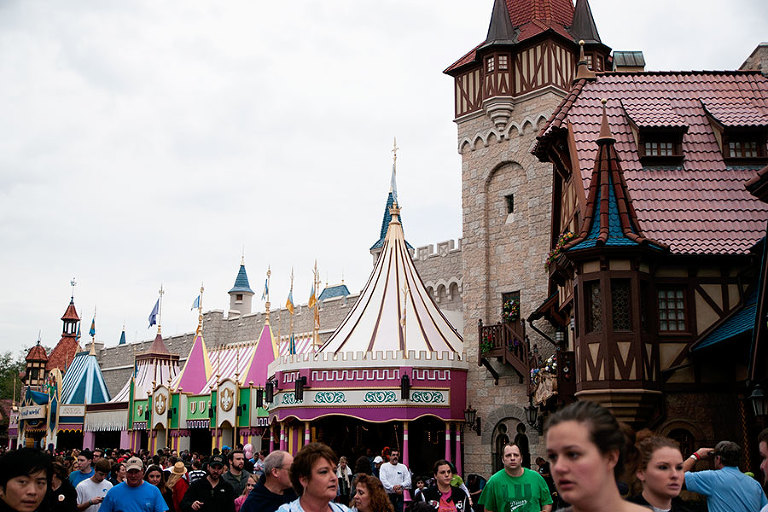 Fantasyland – it was busy.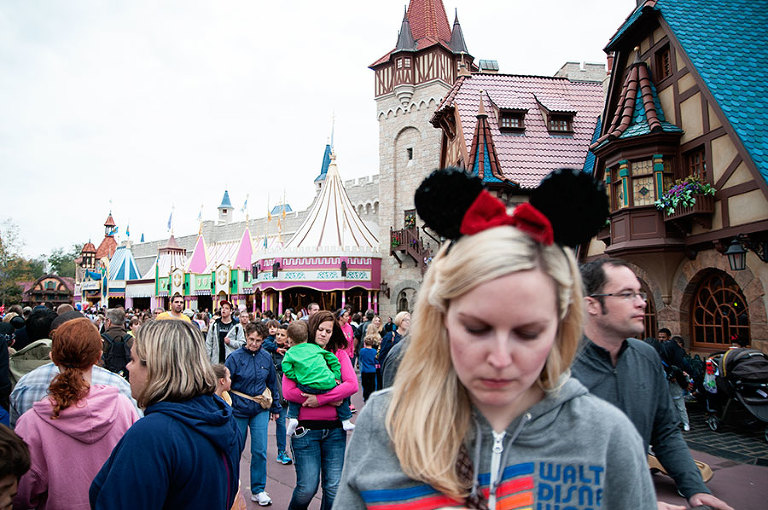 Andrea is still learning how to use my camera :)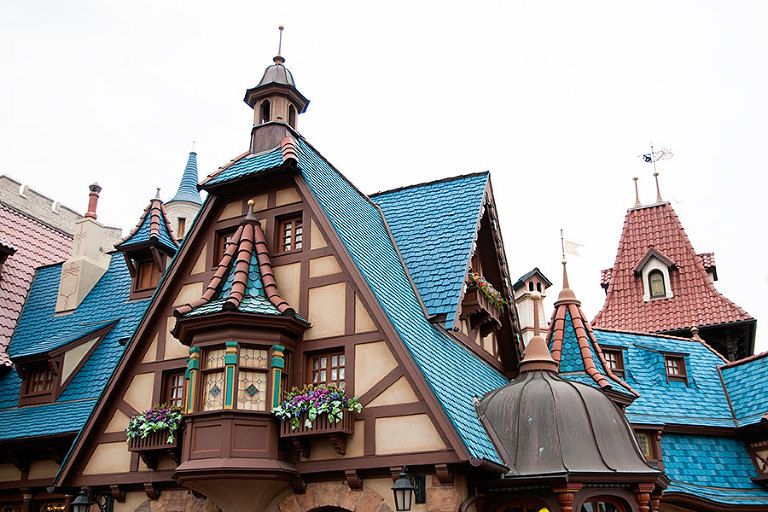 EVERYTHING IS SO CUTE!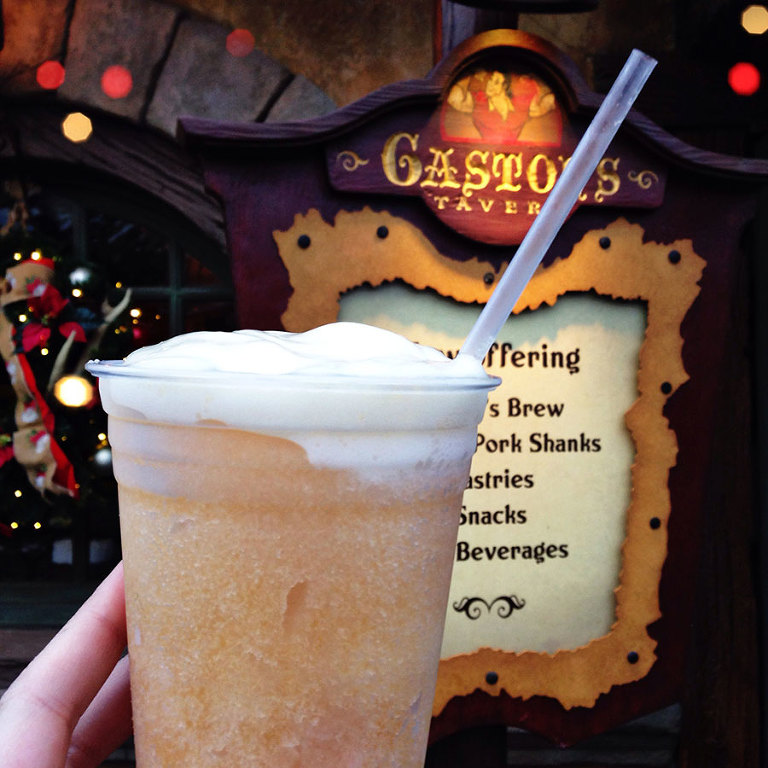 LeFou's Brew!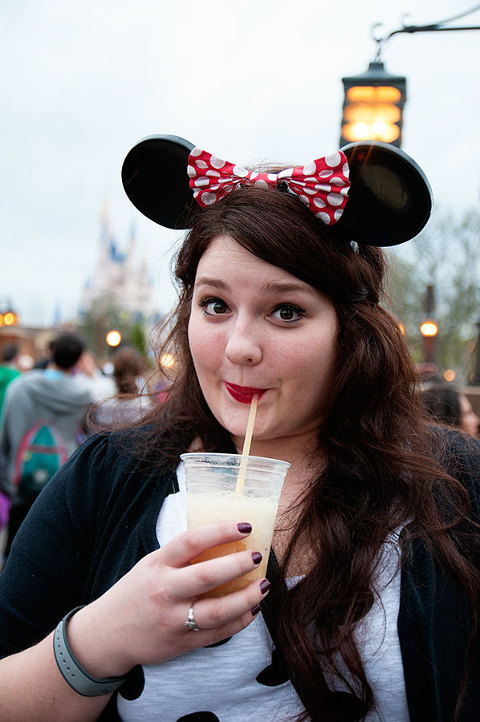 Andrea drinking her frozen goodness.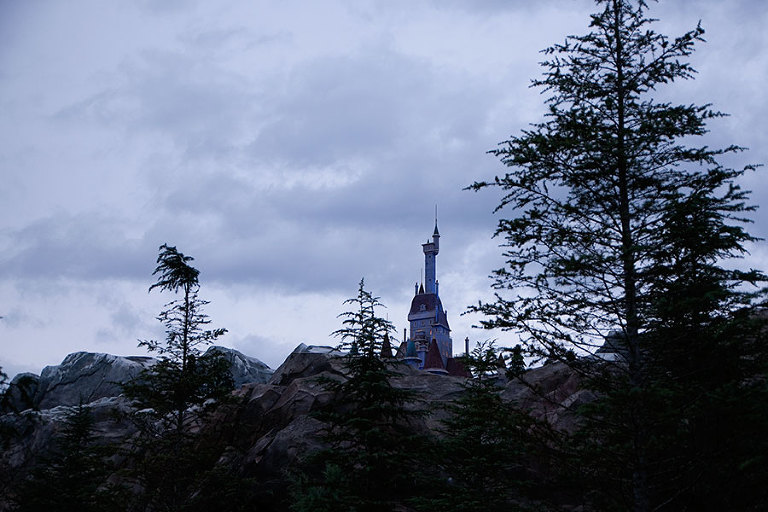 The Beast's Castle!
Be Our Guest – the most wonderful and magical restaurant I've ever been to. Love or hate Disney, you have to admit that they go balls-to-the-wall with everything that they do. No detail is left ignored. Be Our Guest opened months ago as part of the new Fantasyland section of the Magic Kingdom. It's a Beauty and the Beast themed restaurant and it's just perfect. You are greeted in French, you are led to your table with candles that look like Lumiere, and you eat in one of three ballrooms (the Grand Ballroom, the West Wing, or Rose Gallery (I think).  Every 20 minutes, thunder and lightning overtake the ballrooms and the Beast comes out to greet all of his guests.
The menu was pretty fancy (for a Disney park). I had steak and Andrea had salmon. Our waitress was wonderful and gave us plates of "The Grey Stuff" for free (normally you have to pay, as they are considered an add-on). She got a great tip. :)
Our experience at Be Our Guest was the highlight of the trip for me — I'd highly recommend it to anyone who visits Disney! Make your reservations early though. I woke up at 5am exactly six months prior to our dining date to get a spot!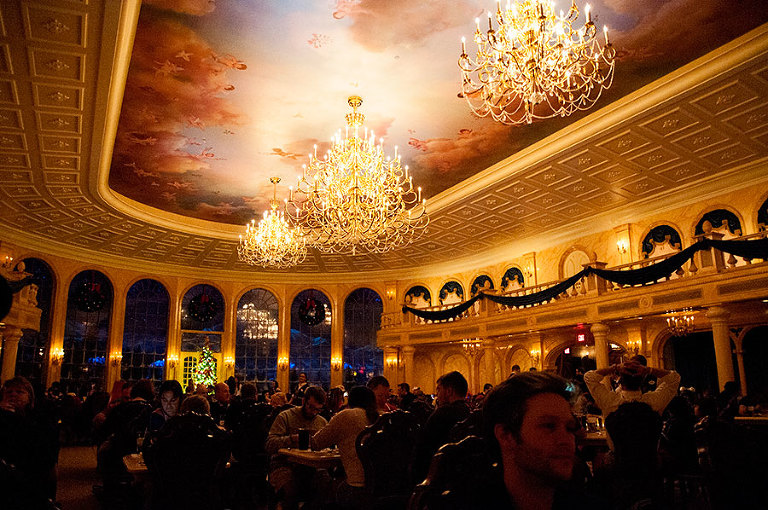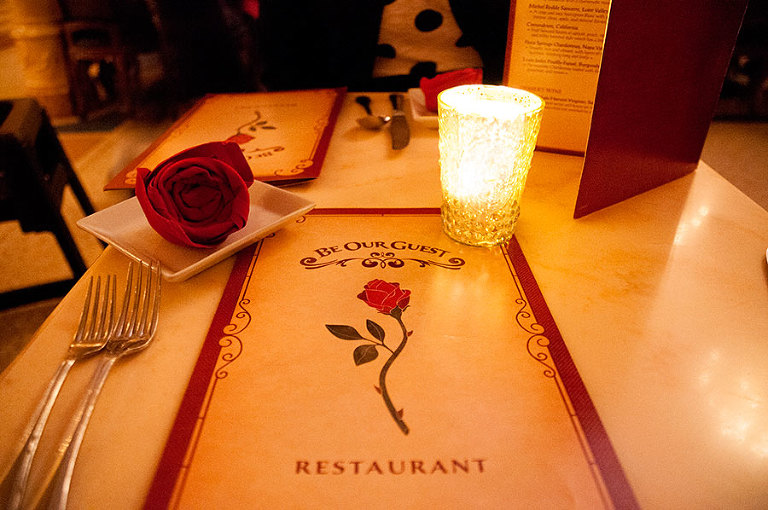 Note the red napkin in the shape of a rose.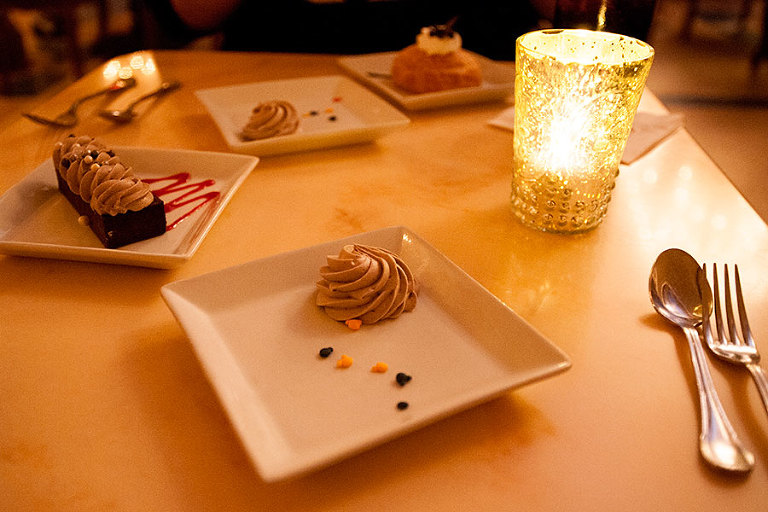 Desserts – including "the Grey Stuff" (which is cookies 'n' cream mousse)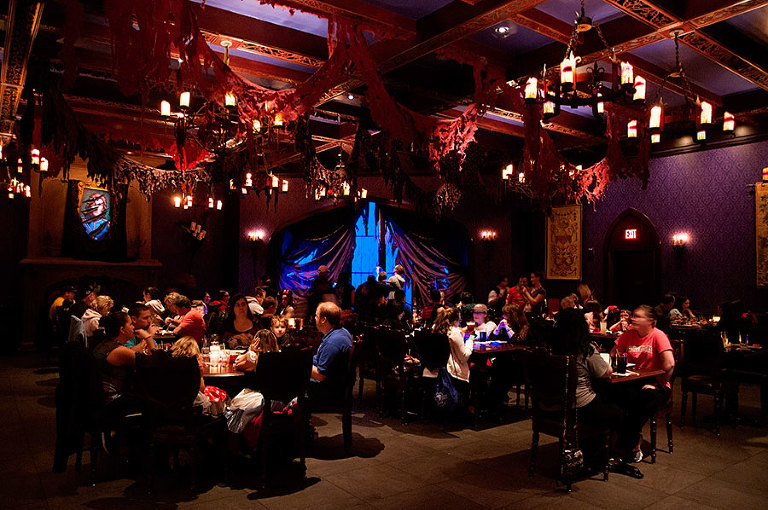 The forbidden West Wing!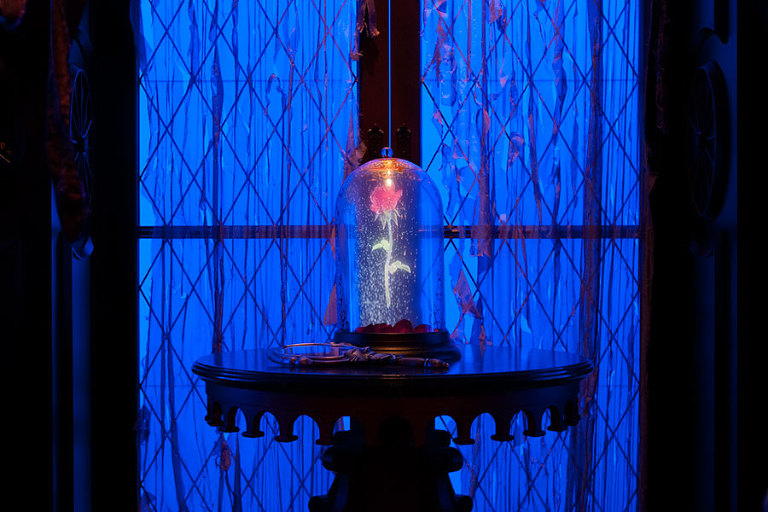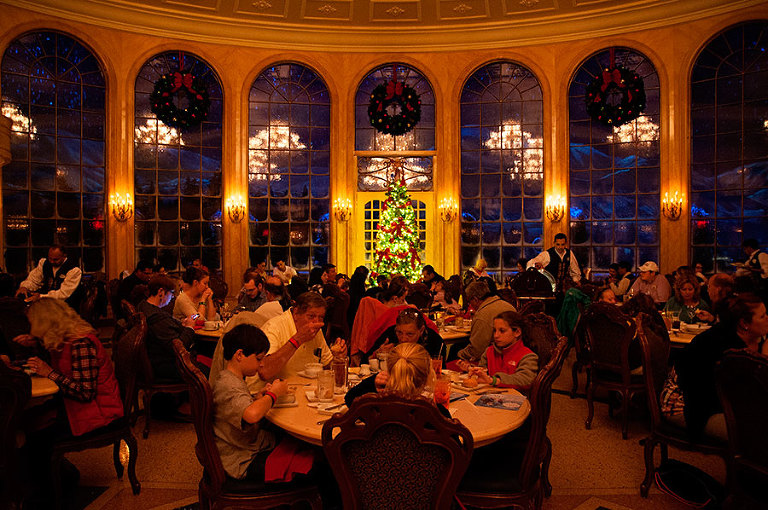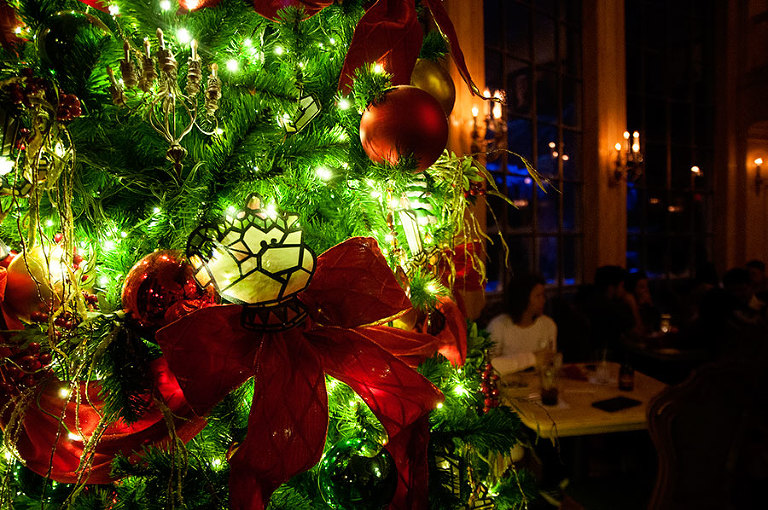 Tale as old as time…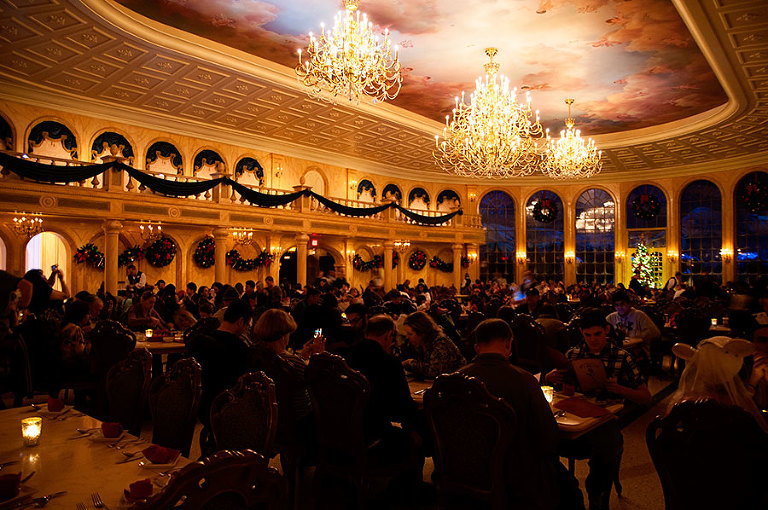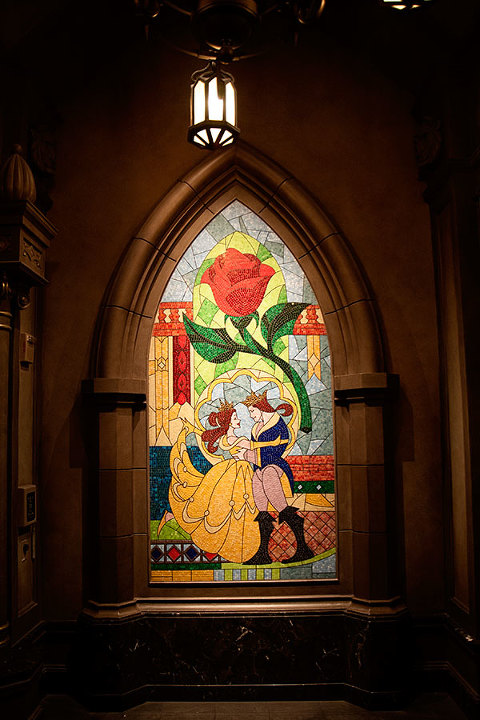 After our very lovely dinner at Be Our Guest, we watched the Electric Light Parade (my all-time favorite Disney event – the Baroque Hoedown is still in my head…), the fireworks, and went on a few rides because the wait times were so short (it's a small world!). Here are some photos from the last bit of our evening.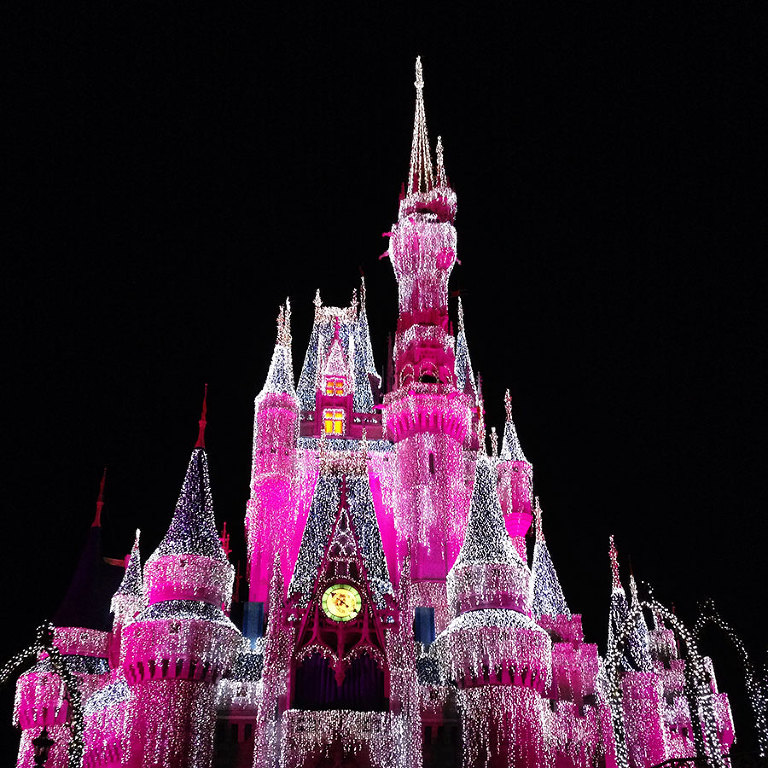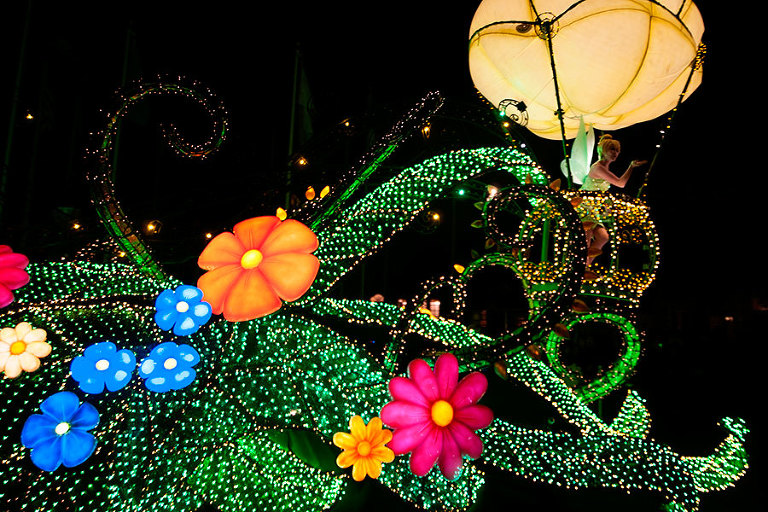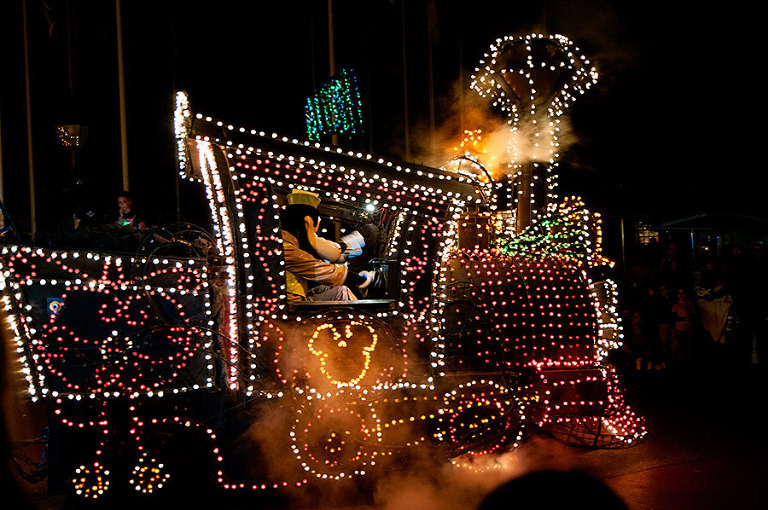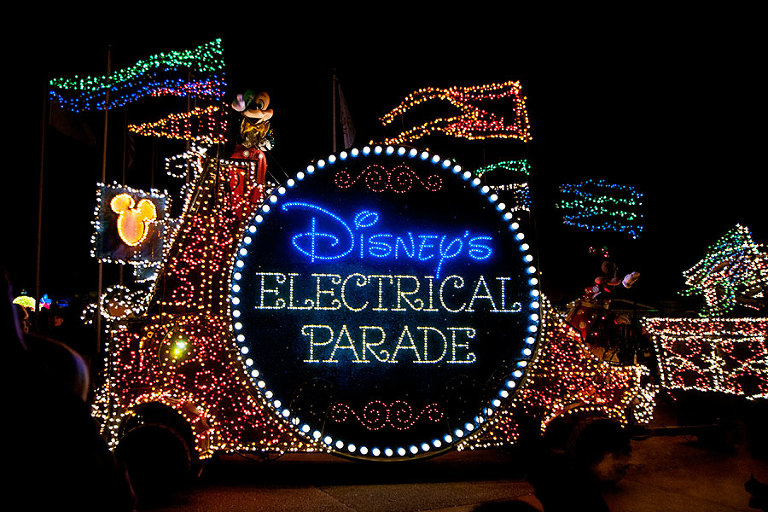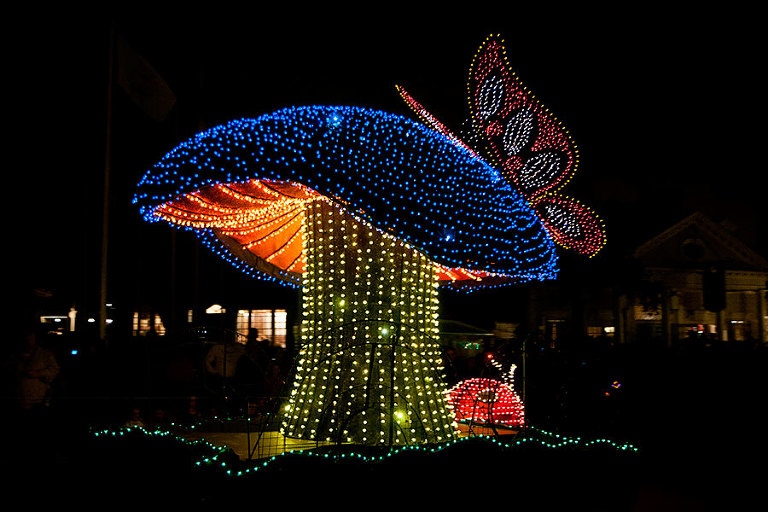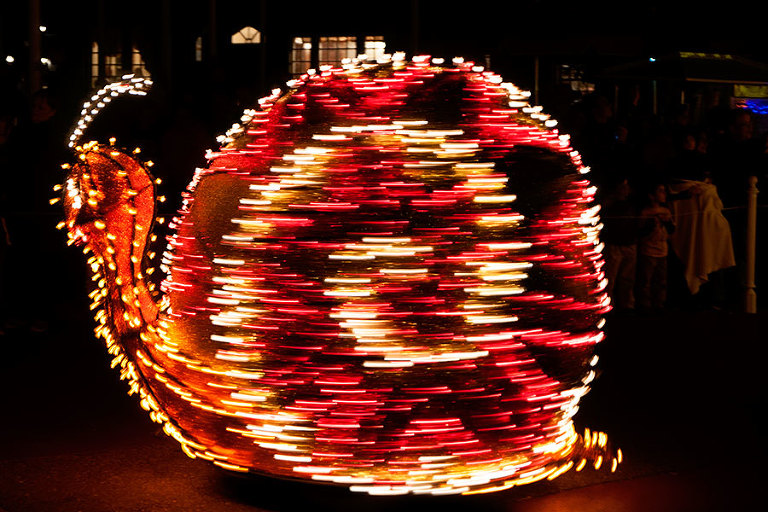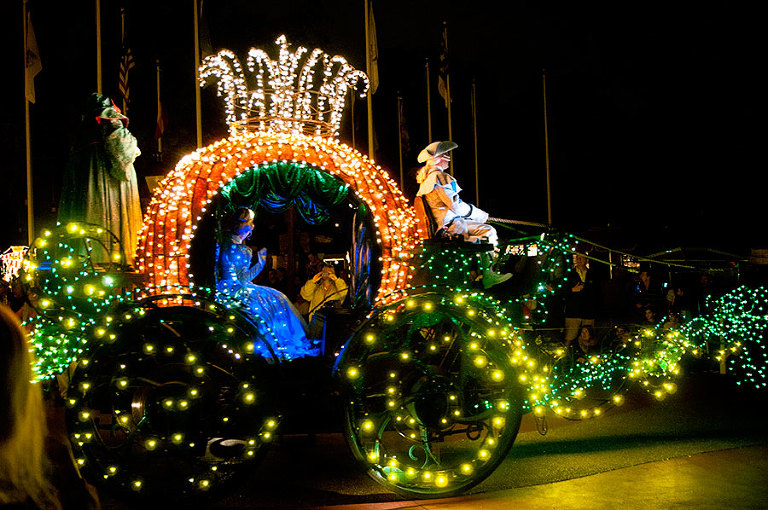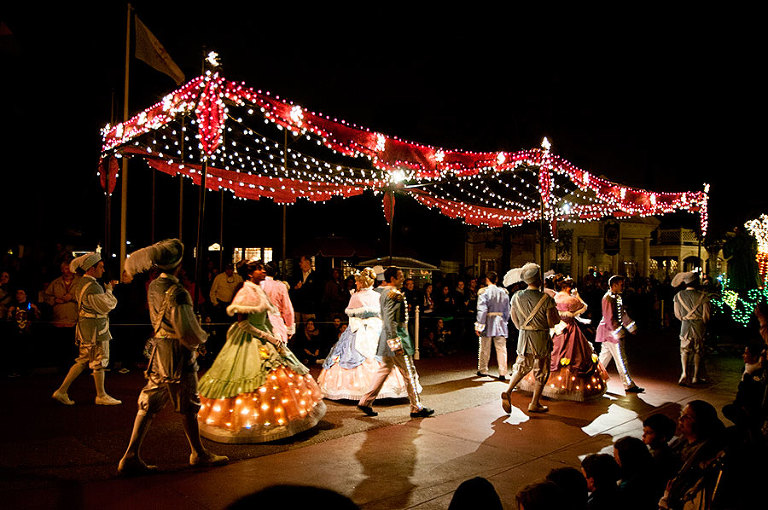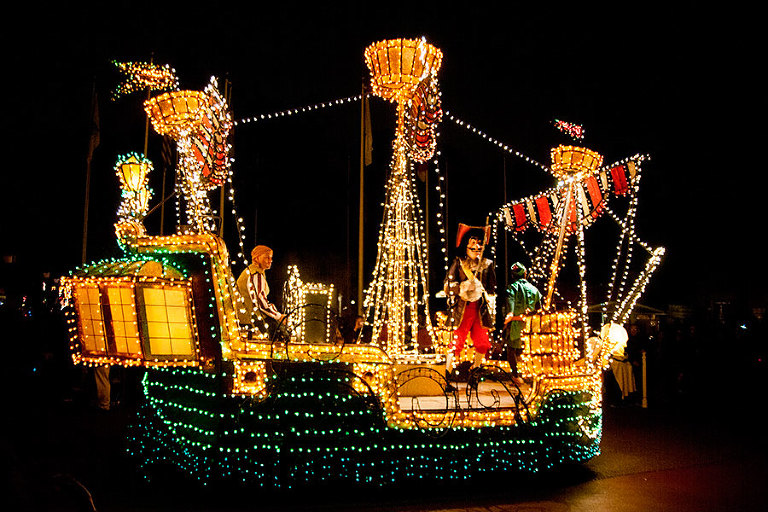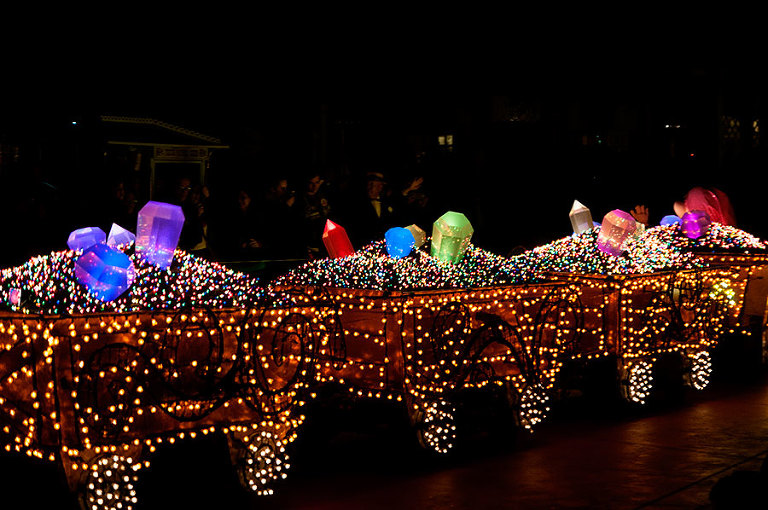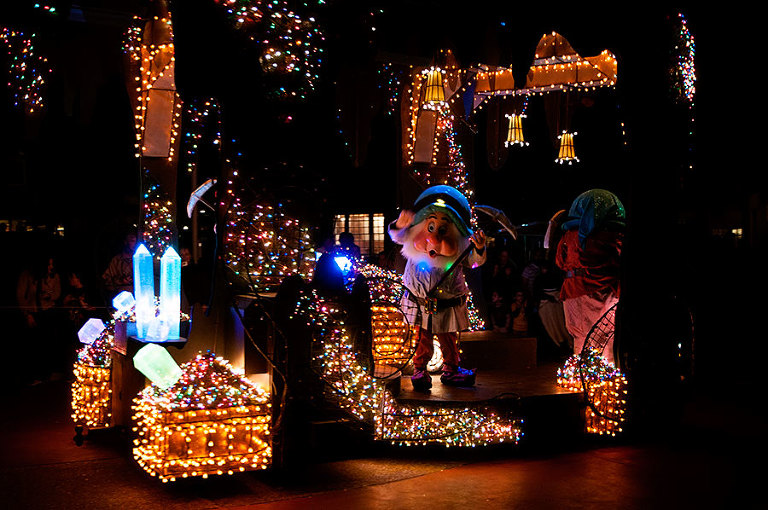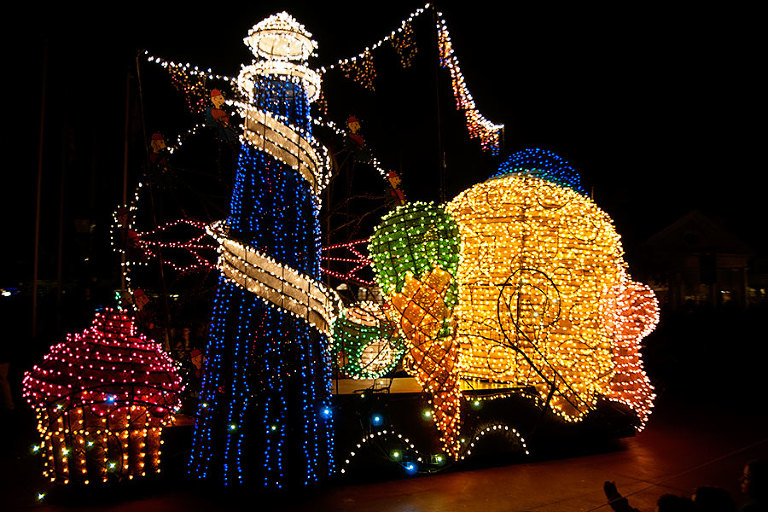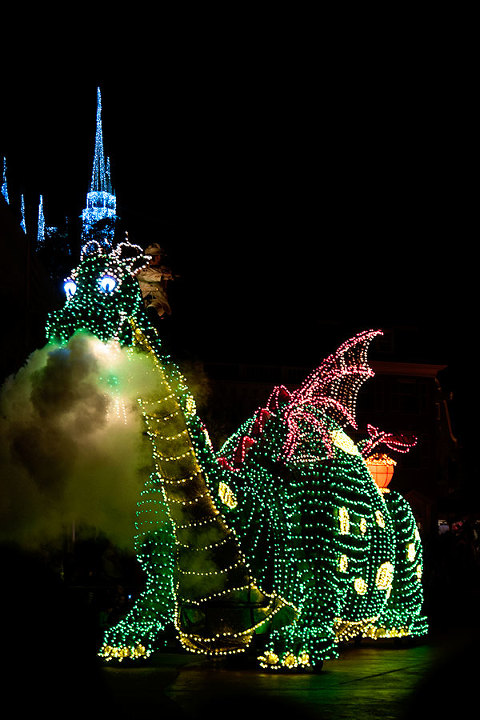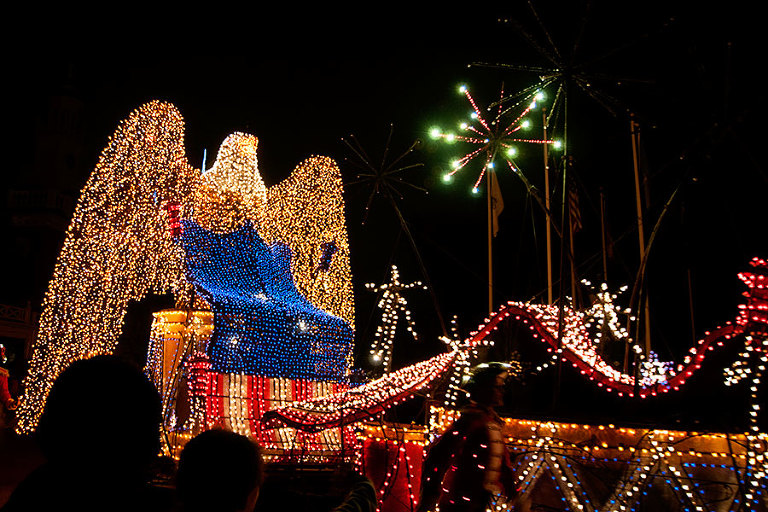 At the end of the day, Disney is very America-fuck-yeah!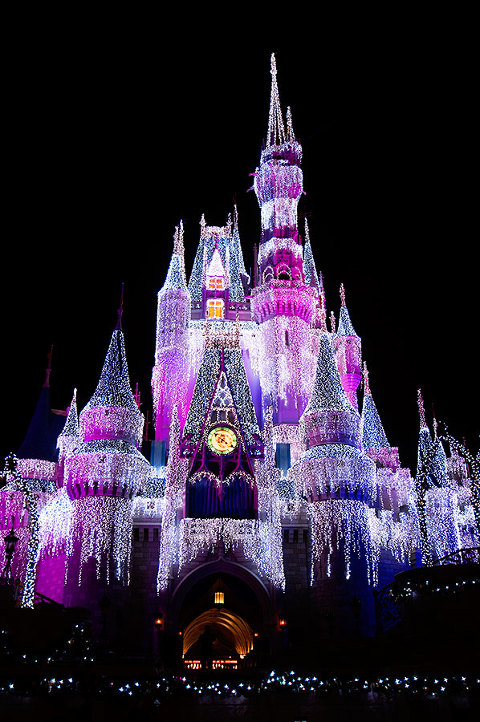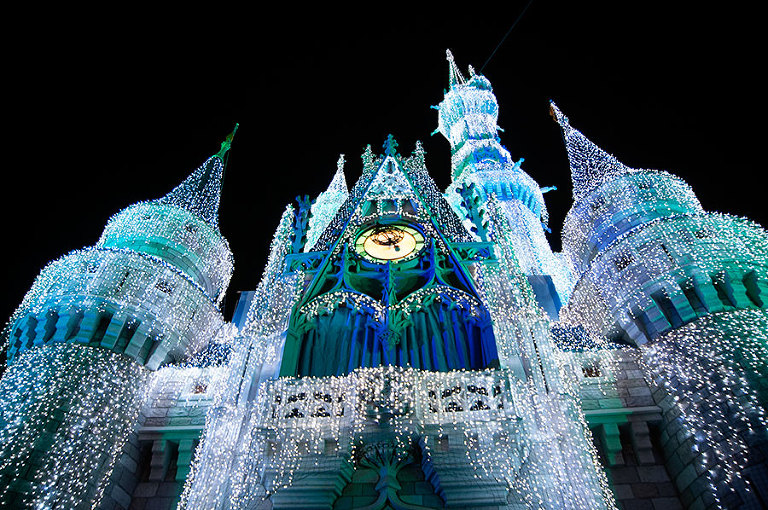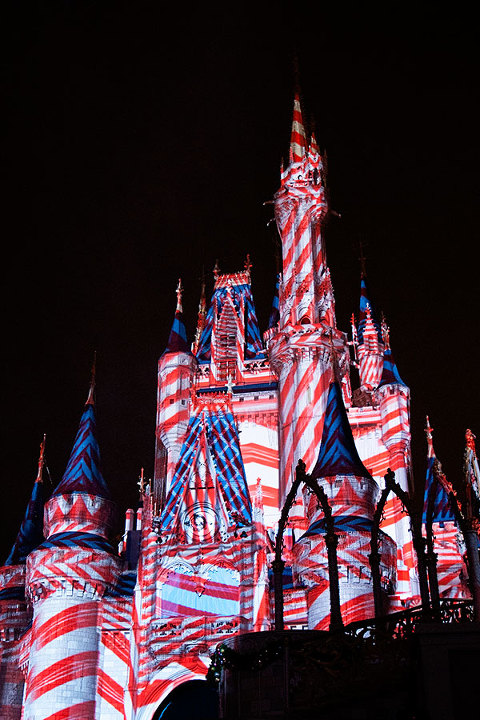 The pre-fireworks show involved projecting all sorts of cool images onto the castle. Andrea: "How in the world do they do it?" Me: "Witchcraft. Happy witchcraft."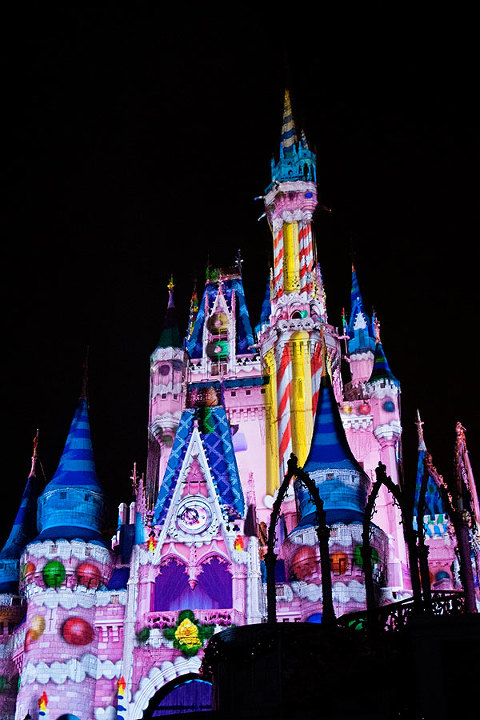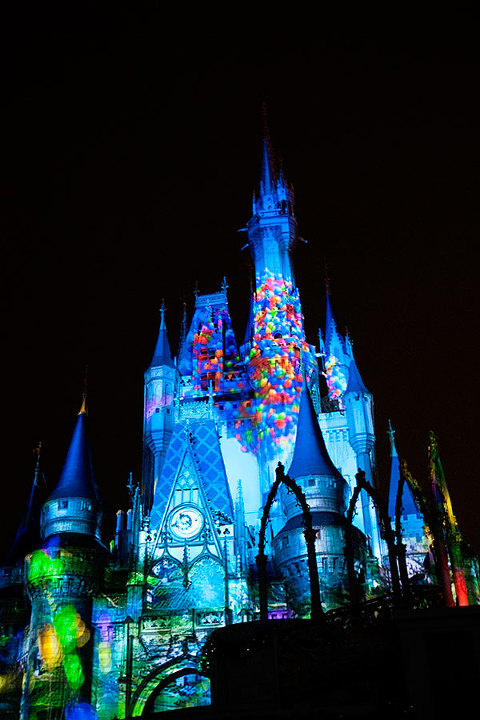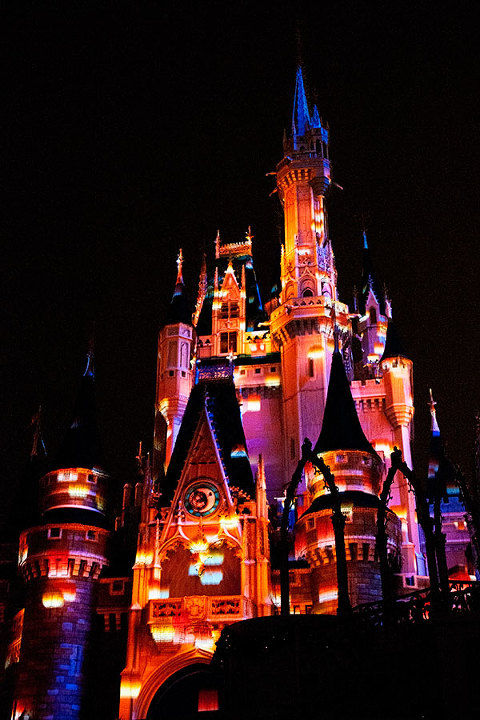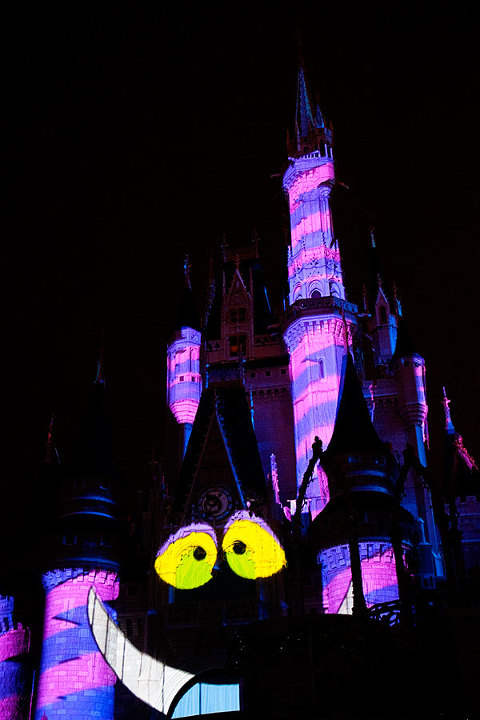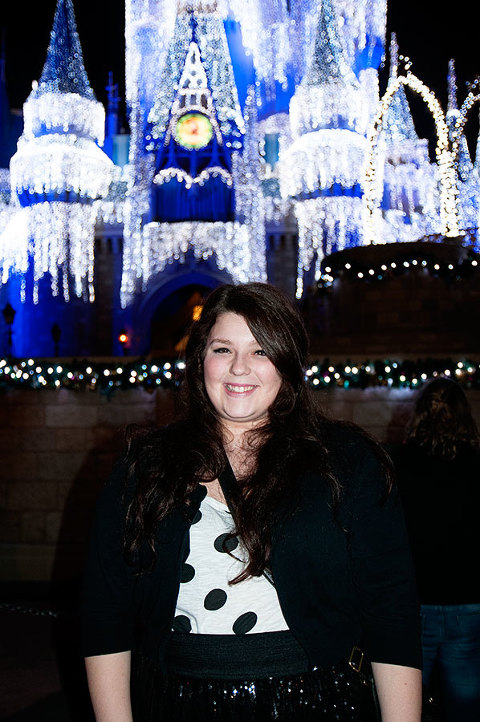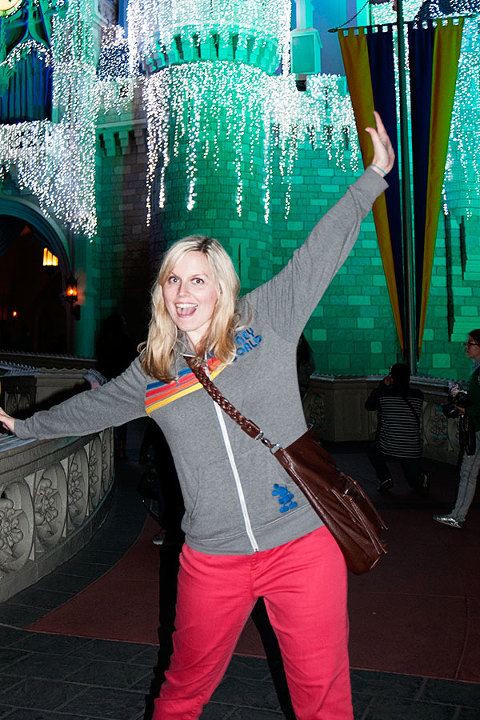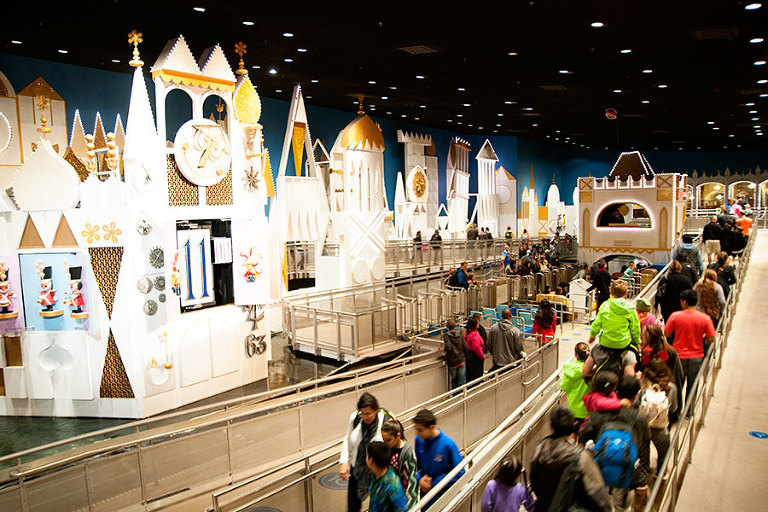 it's a small world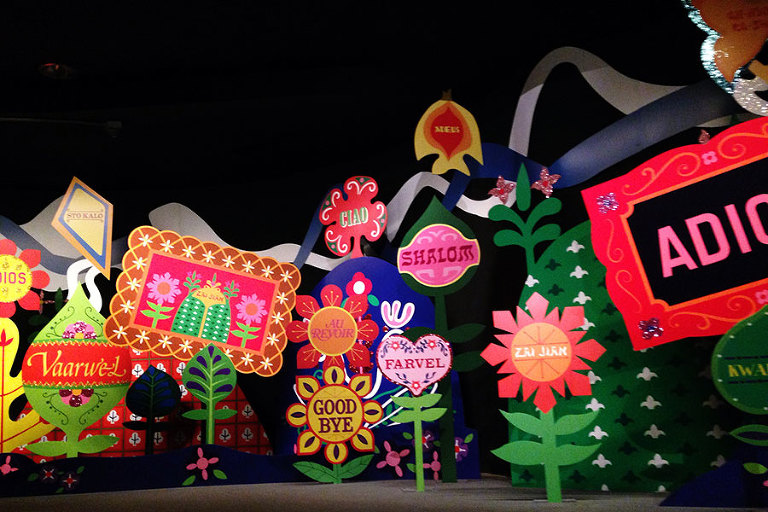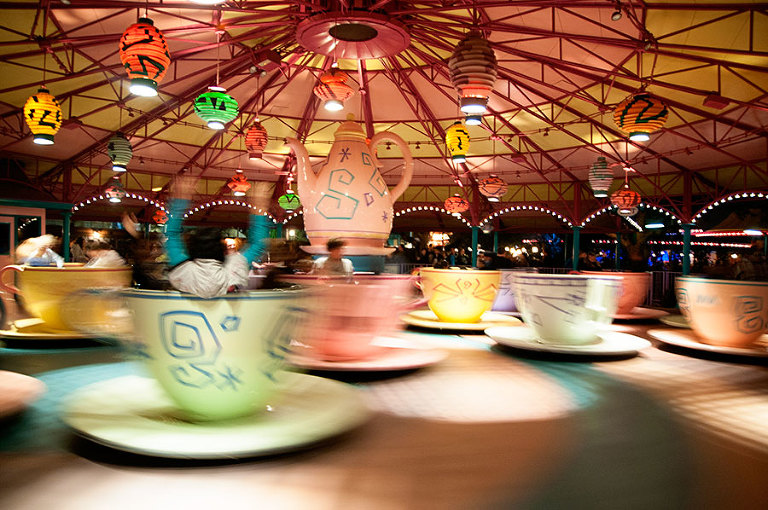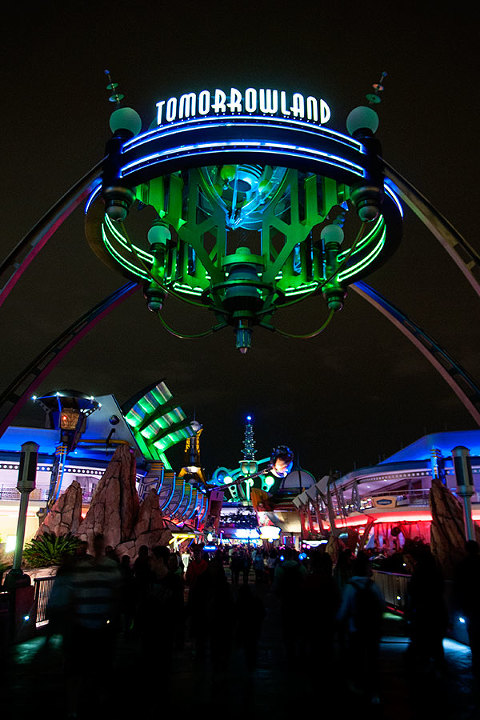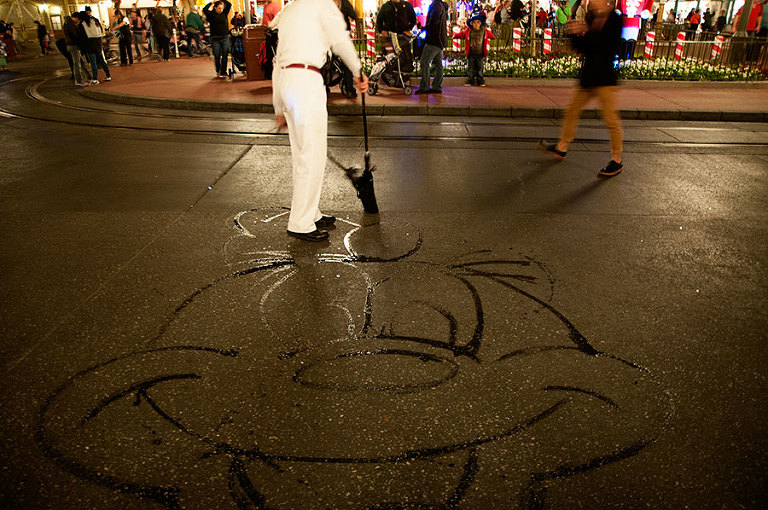 Total cuteness.