July 2011
Where We Stayed:  The Ritz Carlton Battery Park (now the Wagner Hotel)
I got back from New York earlier this week. I'll probably be editing photos for the next 10 years, but I wanted to post some thoughts while they were still fresh in my memory. Overall, the trip was positive. Despite some rain, some hot hot weather, and a few disagreements with my Dad, all was well. We always mix like oil and water on vacations. Sorry mom. :) But here are some random thoughts about our 4 days in New York.
The Ritz-Carlton makes the best spinach & parmesan gnocchi in the world. I would have had it for breakfast if I could.
It RAINED like crazy the first night we were there. My dad didn't listen to me when I told him of the expected rain and instead scheduled a boat cruise. No bueno. Luckily we were able to reschedule — and he has vowed to LISTEN to me from now on. ;)
I LOVED staying in Battery Park. Quiet quiet quiet. None of the midtown insanity.
It was my sixth trip to NYC. I am, by no means, an expert — but I am getting pretty good at using the subway and finding my way around.
We took a bus tour so my Dad could get acquainted with the city. As geeky as they are, the tour buses are a GREAT way to see a lot of the city in a very short period of time. We did the downtown and uptown tours and wilted in the sun each time.
The only downfall to the bus tours are the obnoxious tour guides. Just tell me about what I'm seeing and stop interjecting your personal opinions and thoughts into everything. One of the guides refused to talk about Tiles for America and criticized anyone that wanted to visit Ground Zero, saying it wasn't respectful. He also went on to promote the happy-ending massage parlors in Koreatown. Classy dude.
The meatpacking district is ridiculous. I will never be trendy enough to fit in there — it's laughable.
Had a WONDERFUL dinner at BLT Steak with Meghan! So good to see her. I wish we lived closer so we could see each other more often. I feel like I know my cousin, but I don't. If that makes any sense. But the dinner was amazing — steak, popovers, mushrooms, potatoes, and the best crab cake of my life.
Visited Dylan's Candy Bar after dinner. I firmly believe that if you don't like that store, you have no soul. Or were never a child.
Tasti-d-Lite is the best soft-serve ever.
My parents went to the Statue of Liberty & Ellis Island on Saturday, while I went to Five Pointz and the High Line. It was good to split up for a while! 5 Pointz was great as usual — and the High Line was BEAUTIFUL. Well done, parks department.
On Sunday we woke up super early to get to the Met for the Alexander McQueen exhibit. The exhibit has been wildly successful, so we knew we had to get there EARLY to avoid the 5+ hour lines. Meghan met us there and we only had to wait about 10 minutes once the museum opened. The exhibit was magnificent. It was far more emotional than I was expecting — heartbreaking, inspiring, and stunning.
My Dad and I went to see the Today Show on Monday morning. Quite a crowd! It was cool to see the set-up from another point-of-view. After the show wrapped, we went up to the Top of the Rock — which really does have the best view!
We were supposed to fly home on Monday evening, but our flight got canceled because of some nasty storms that moved through the east coast. So we were stuck at LGA and "slept" there overnight. Sleep never really happened and we were all exhausted. Finally got back to Milwaukee on Tuesday morning. Then I slept for about 20 hours straight. :)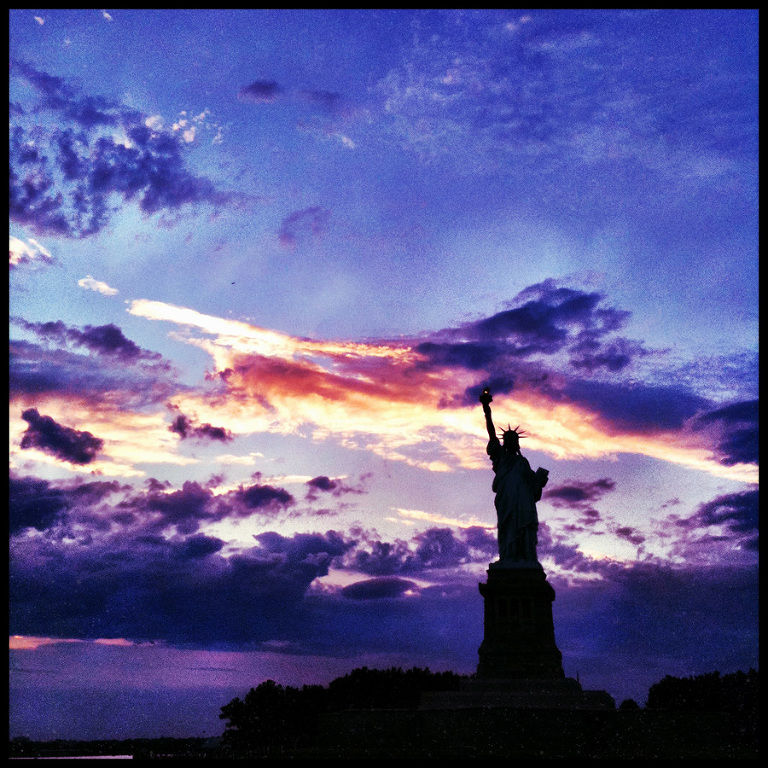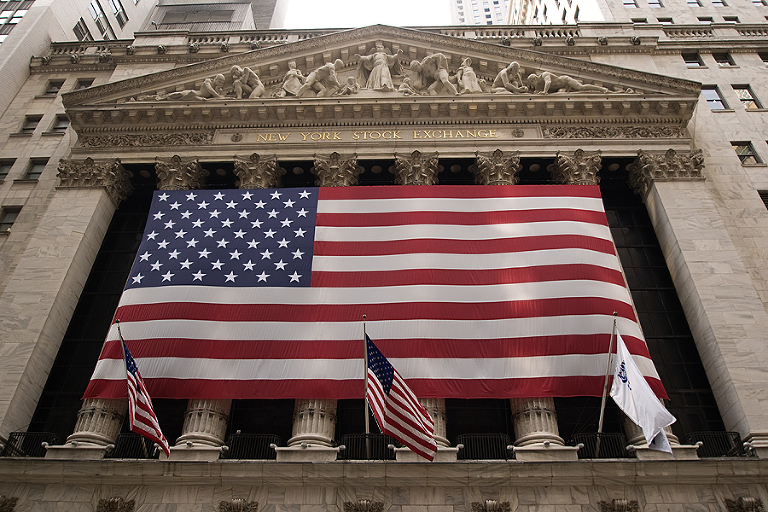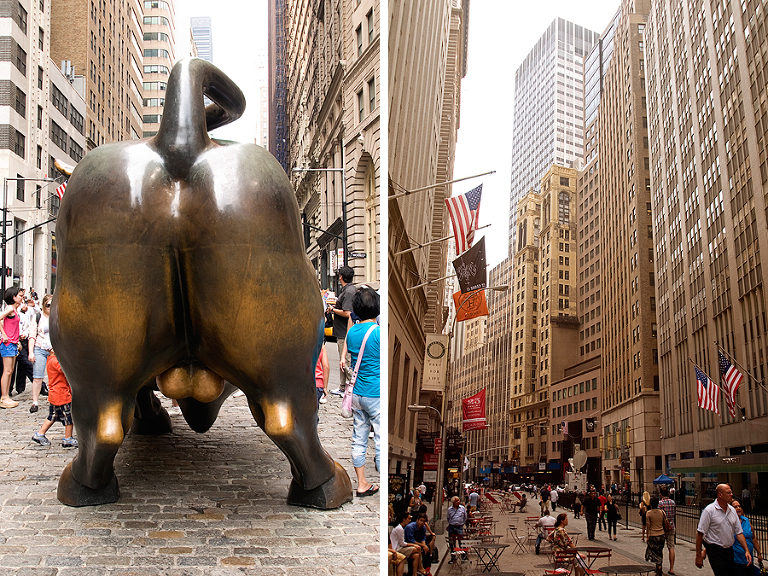 On Saturday my parents and I split up. I went to 5 Pointz and the High Line and they went to the Statue of Liberty and Ellis Island. It would have been my 5th trip to Ellis Island, so I thought I could pass this time around. But anyway, the High Line was beautiful. The parks department took an abandoned elevated rail track and converted it into a park/walkway — super cool! I entered the park at 23rd street in Chelsea and exited somewhere in the Meatpacking District.
I then took the train back to the Battery Park area and went in search of a Tasti-d-Lite! Mmmmmm. My parents and I met up and headed back to midtown to get our bus tour tickets.  Our tour ended in the very late afternoon and then we were off to dinner w/ Meghan. We went to BLT Steak — so, so delicious! They served popovers! I was sold. After dinner we went to Dylan's Candy Bar, which was only a few blocks away.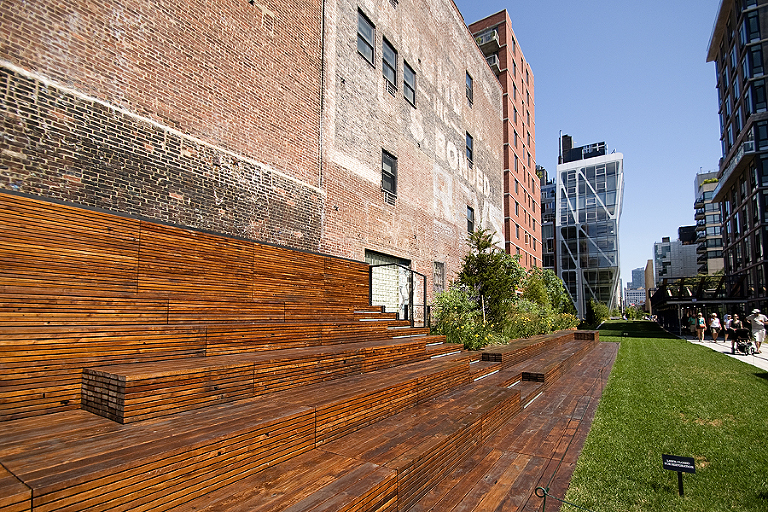 On the High Line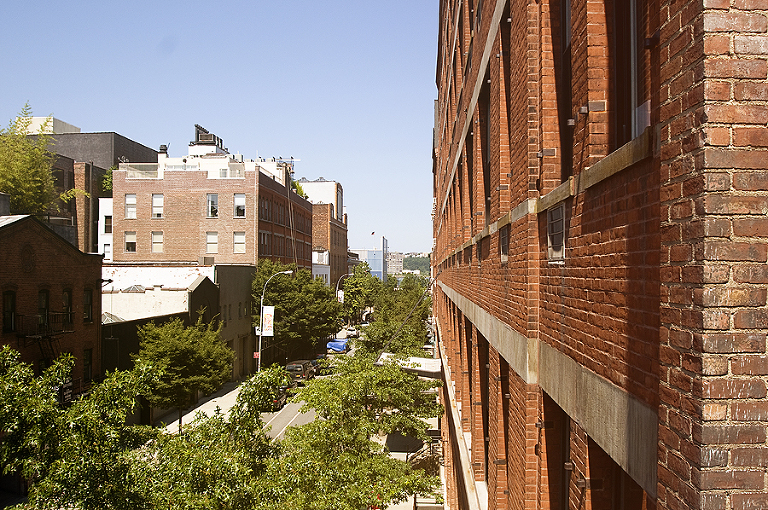 Looking west from the High Line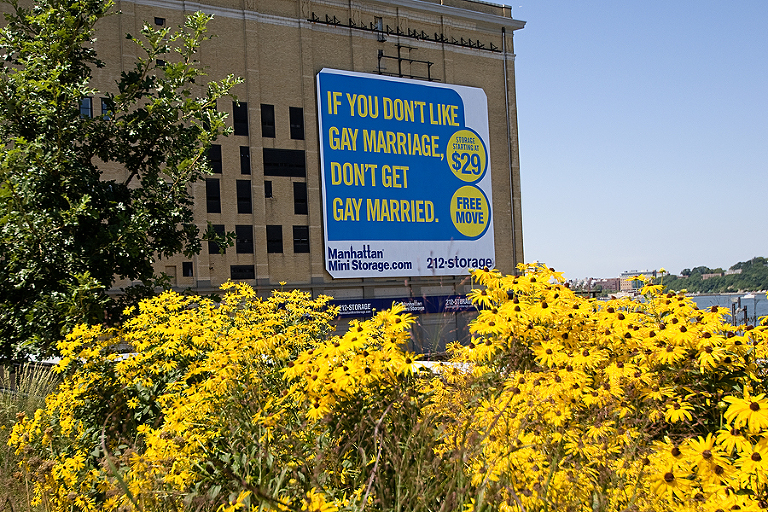 LOVE it.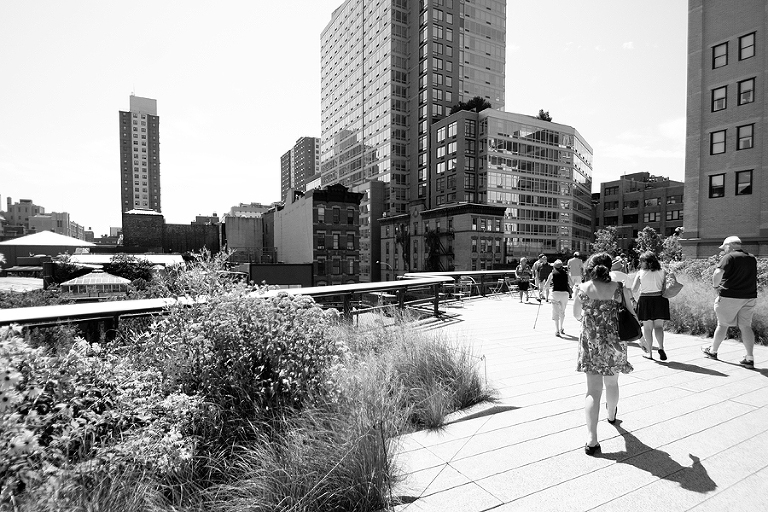 The High Line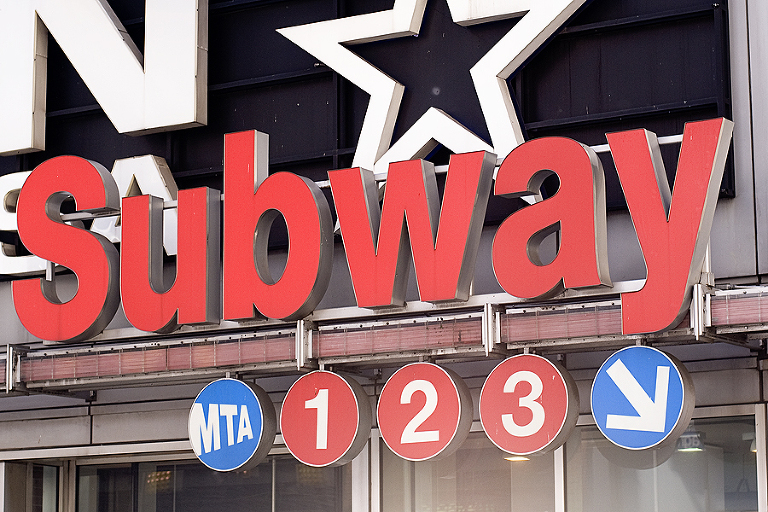 And so begins our bus tour.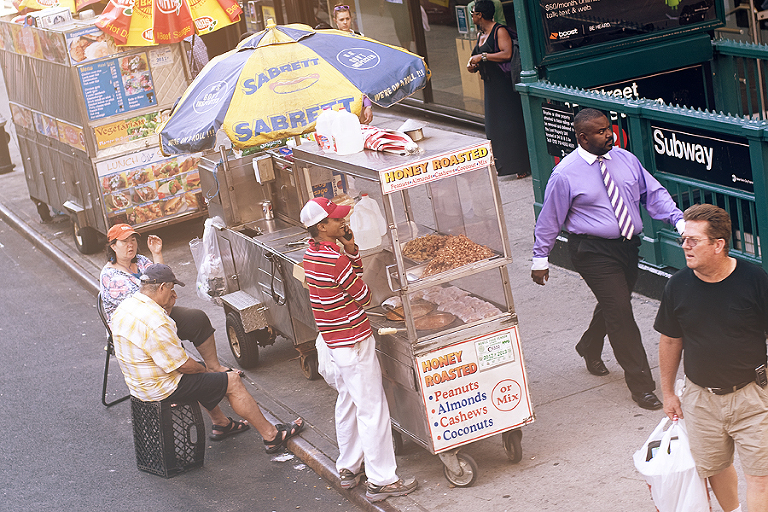 Not gonna lie… I do love the street vendors.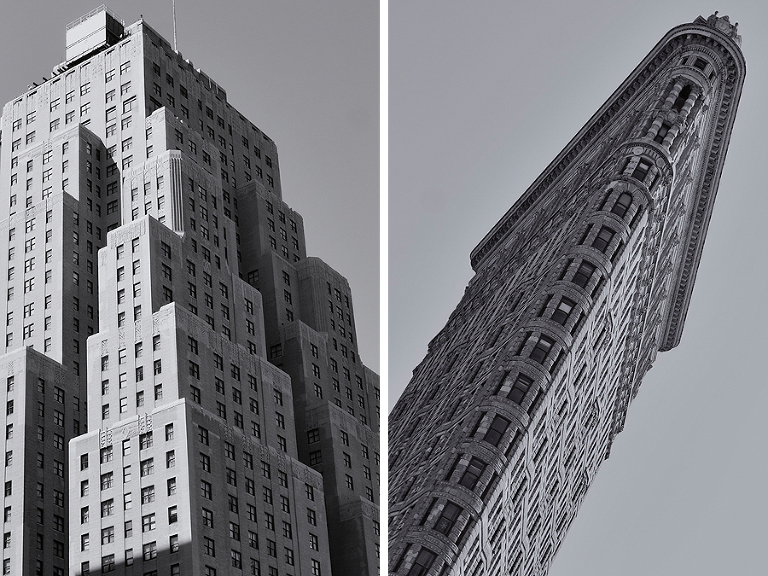 These two buildings are great.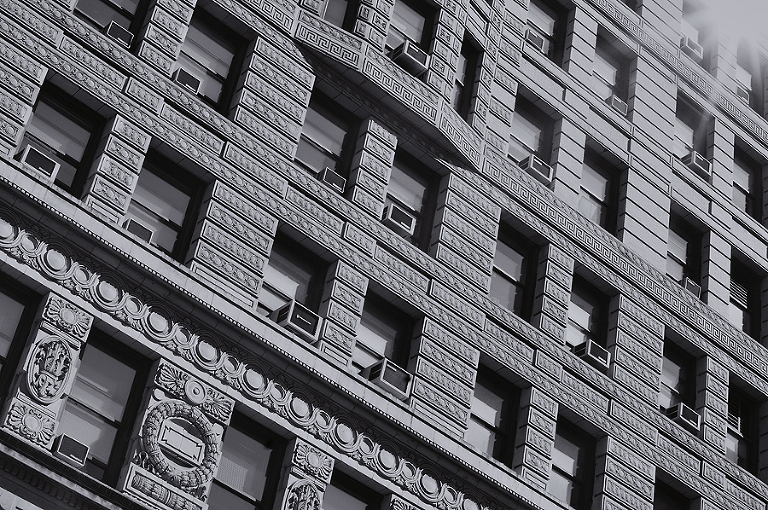 Flat Iron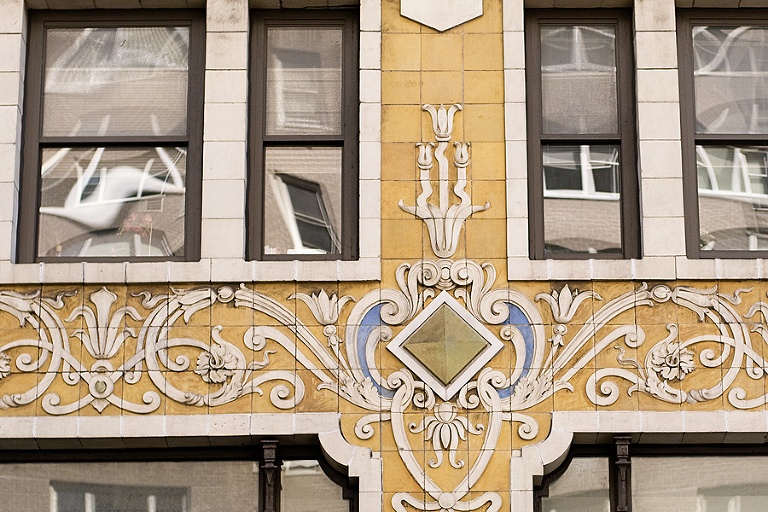 Loved the yellow + detailing.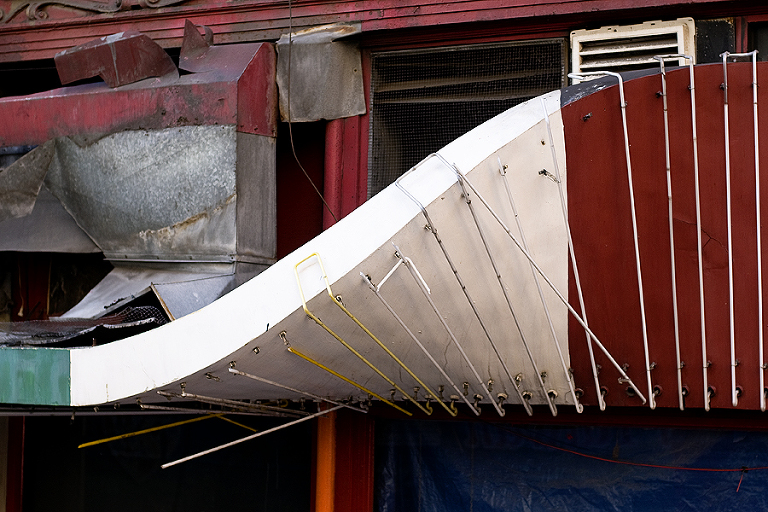 Little Italy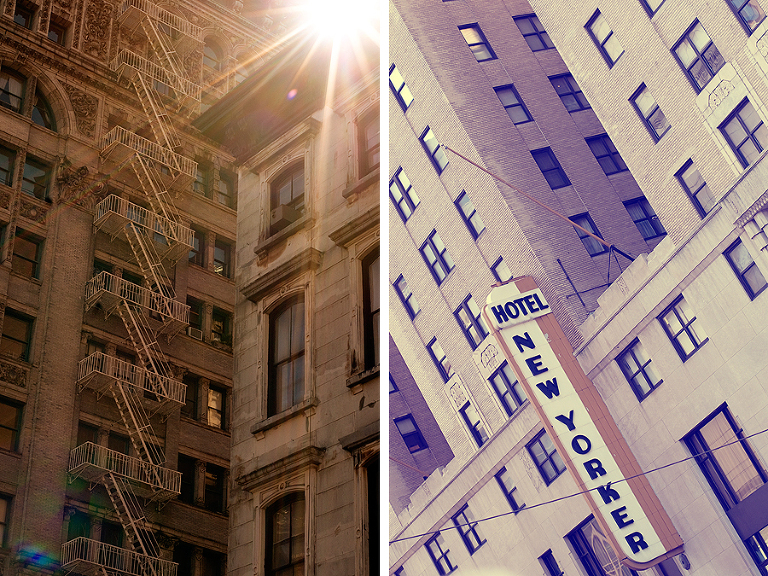 Buildings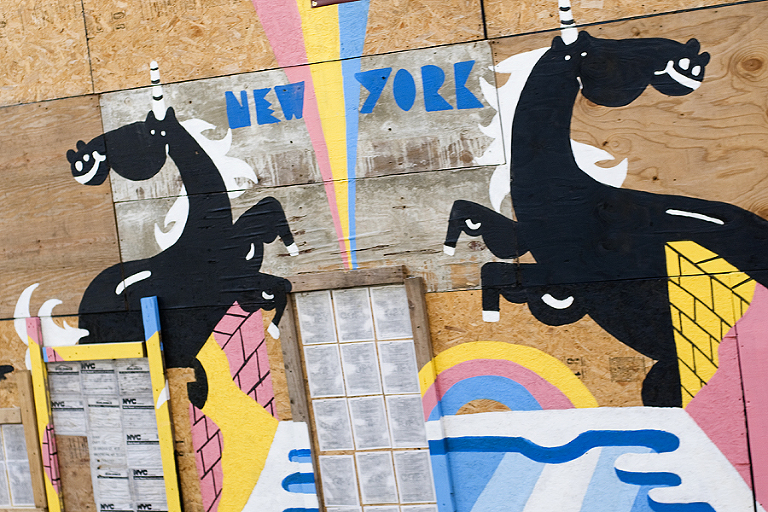 Unicorns!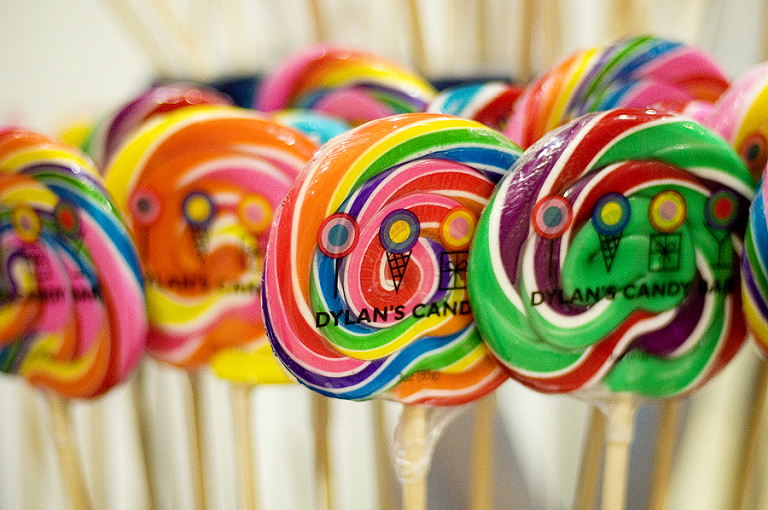 CANDY!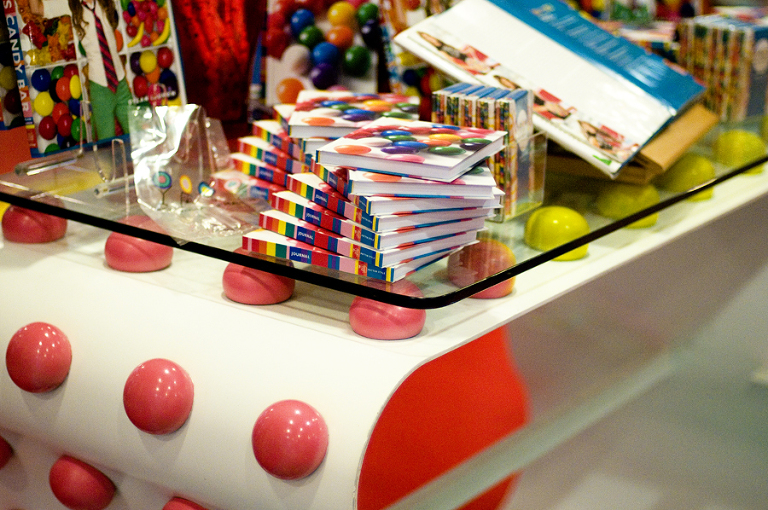 Sunday, Sunday. We woke up super early so we could be at the Met by 9am. We arrived around 8:15 — early as per usual! I had heard that the lines for the McQueen exhibit were crazy and that was it advisable to get to the museum early, so that we did. Meghan met us there around 9am and we were quite close to the front of the line. We only had to wait about 10-15 minutes once we got into the museum and the land of McQueen was ours.  If I could sum the experience up in one would it would be: emotional. Who knew fashion could pull at your heart strings so much.
After we all made our way out of the Savage Beauty exhibit, Meg and I visited the Egyptian art section of the museum, which was beautiful. We then met up with my parents, ate a pretzel, and parted ways. It was so good to see her!
My parents and I began our uptown loop bus tour, which is my favorite. It was HOT on Sunday, so we burned and wilted in the sun on our tour. It was fun though. Our tour guide was obnoxious in his own way — he liked to sing. A lot. Too bad he didn't have a better voice.
After the tour we went back to our hotel for lunch and a little nap, then left for our harbor boat cruise. No rain this time! It was a beautiful evening — though a rogue wave splashed EVERYONE on the deck of the boat. My camera got soaked and I almost started to cry out of fear that it would be non-functional. I dried it off and everything seems to be okay! Phew. The boat tour was fun and it's always nice to see the city at night and from the water.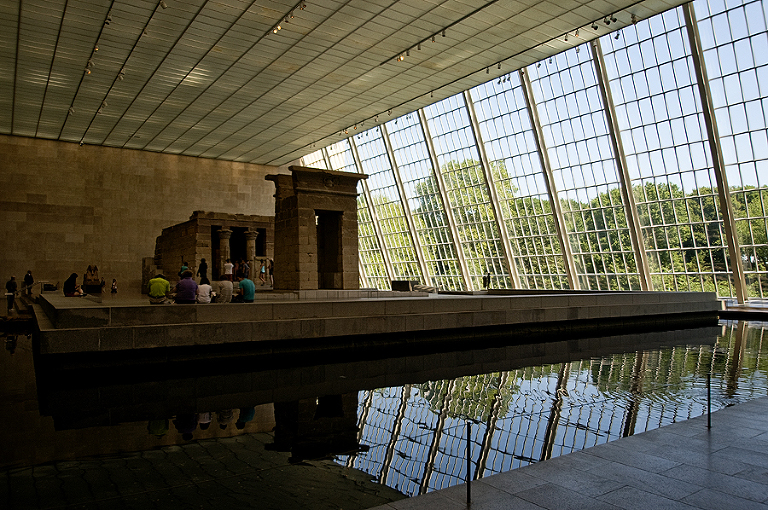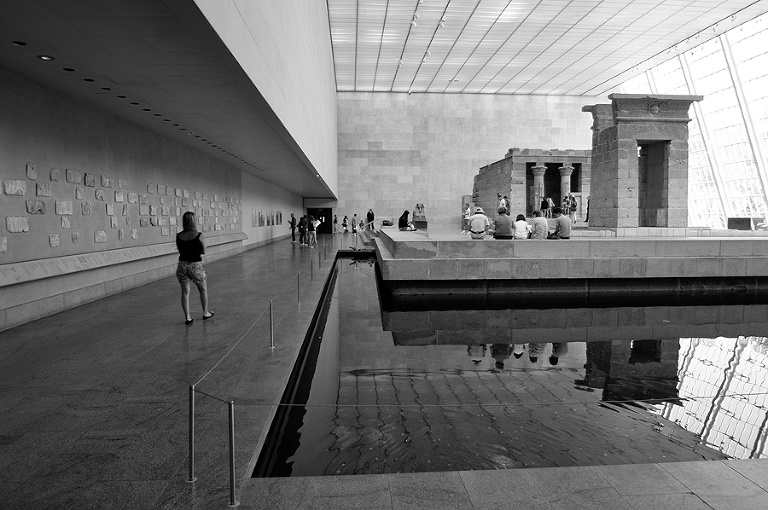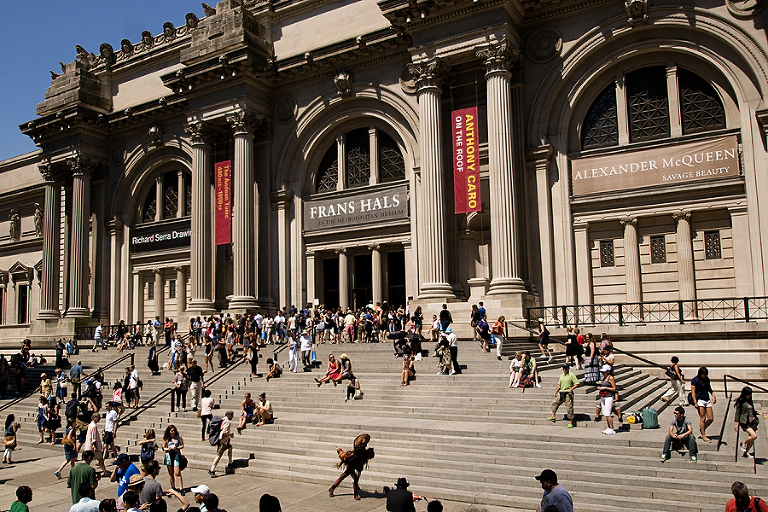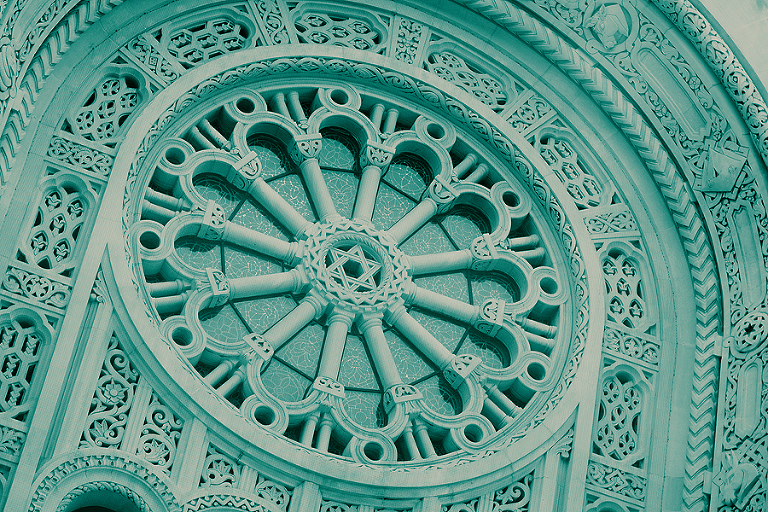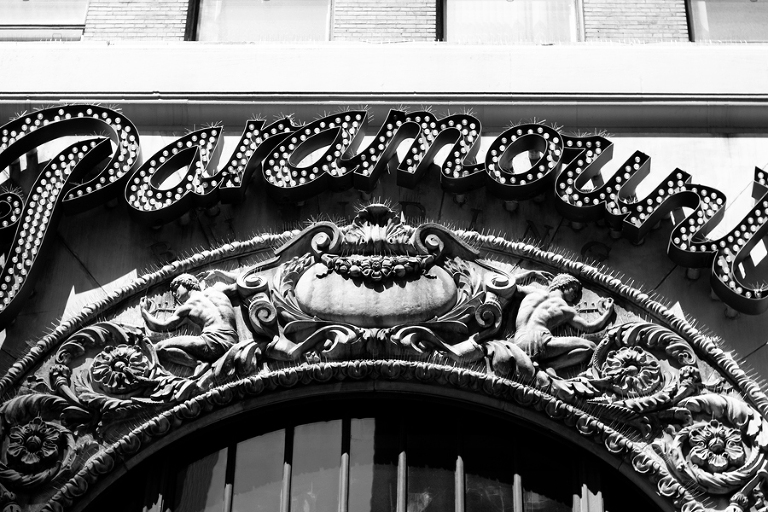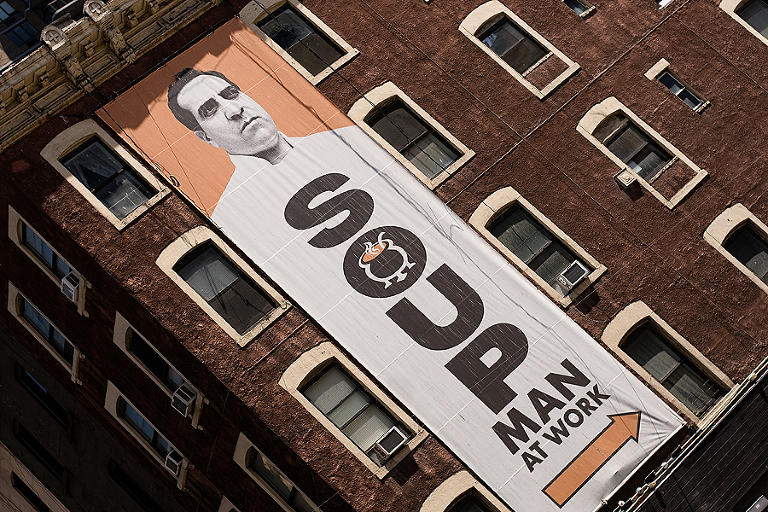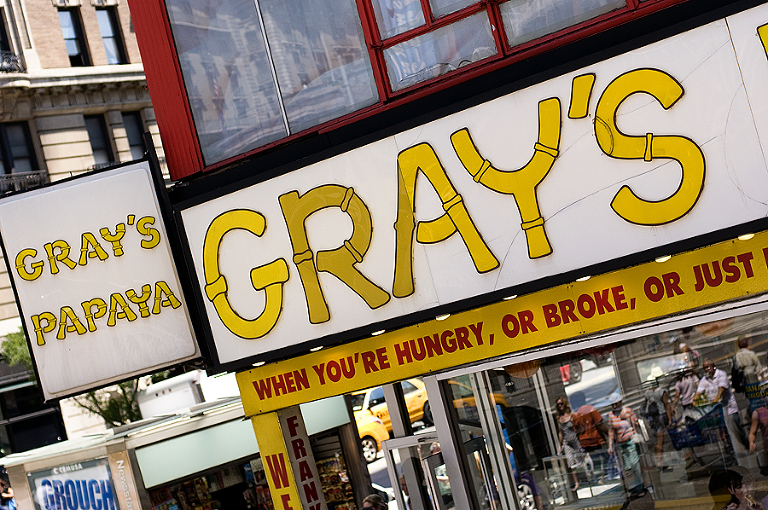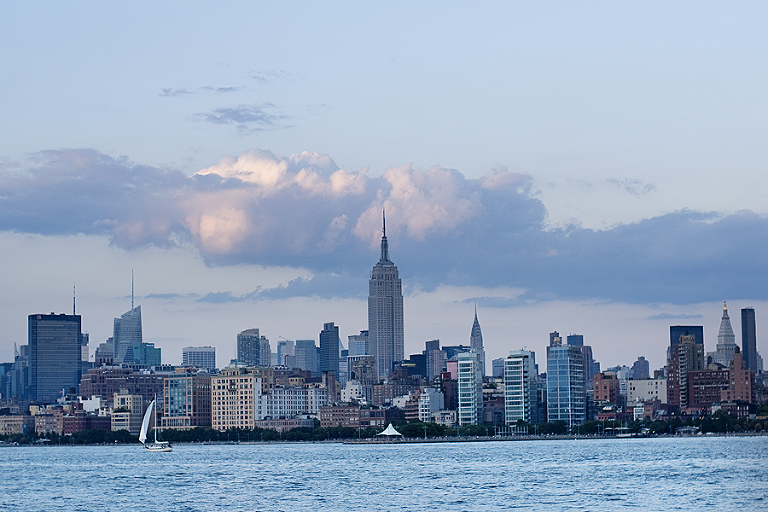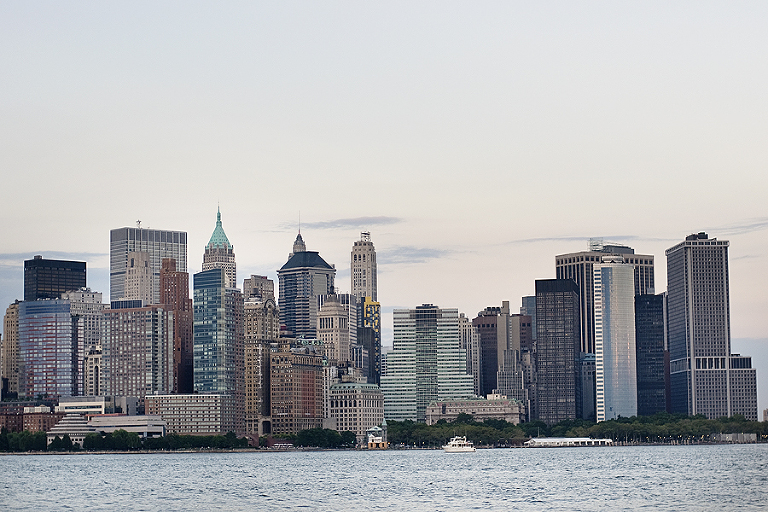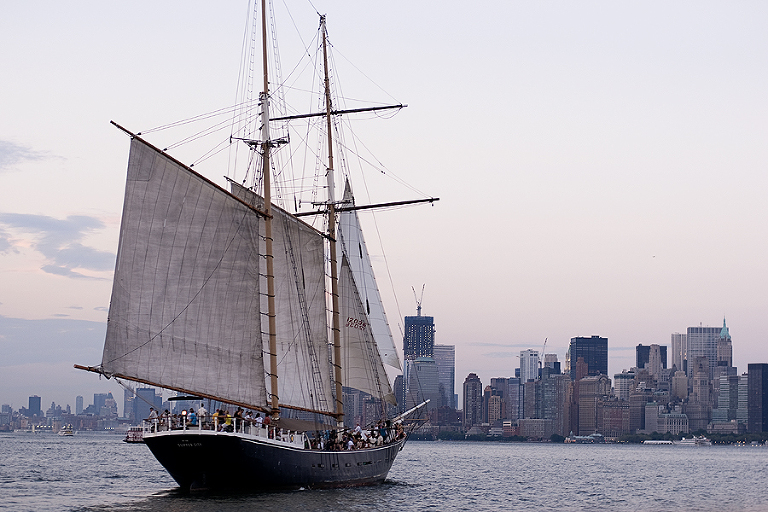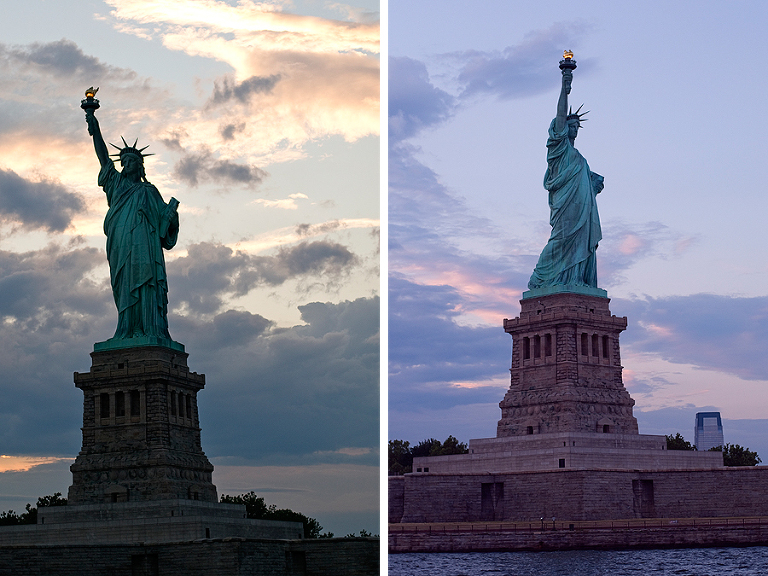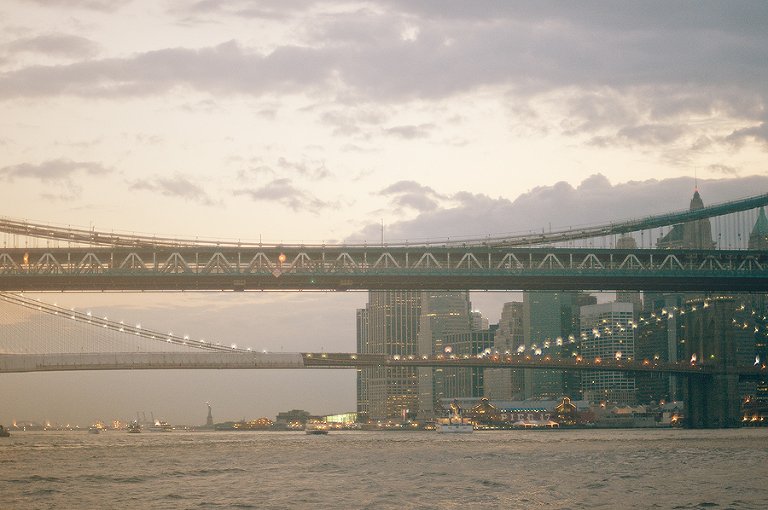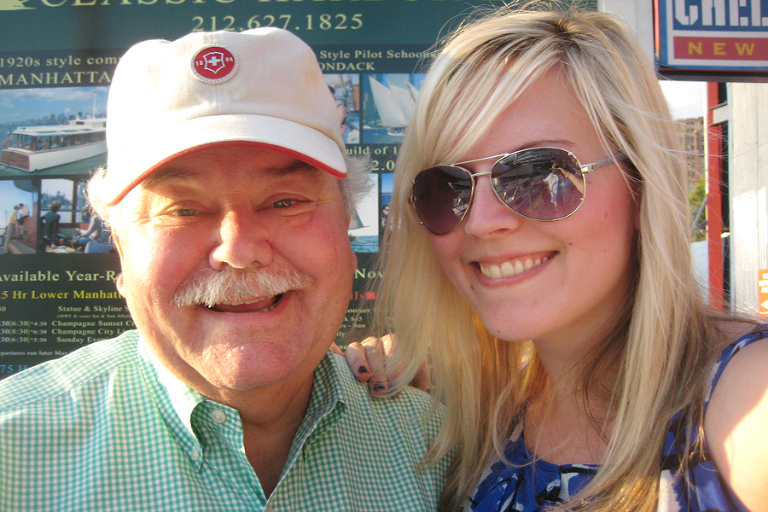 Our last day started by heading to Rockefeller Plaza to watch the Today show. My Dad has always wanted to see the show live in New York, so off we went. We weren't crazy enough to wake up at 4am, so we weren't able to get a spot right up front. It was pretty cool to see how the whole operation ran — Ann Curry is TINY. Natalie Morales spent a lot of time saying hi to the people in the crowd. Matt Lauer was a man on a mission… focused on his job.
After the show winded down, we went to the Top of the Rock. I've never been up there during the day, so it was a nice change of scenery. It's also GREAT to go mid-morning because the crowds are so thin.
We were supposed to fly home late afternoon, but our flight (along with all others out of LGA) got canceled. Not cool. We had to sleep at the airport, which could very well be the definition of miserable! But it was an adventure if nothing else. :)