November 2016
Where We Stayed: The JW Marriott Essex House
Here's a big ol' post that covers my roughly 48 hours in New York. Jillian had never been there, so we made a long-weekend trip out of it and took advantage of some insane Southwest sales!
We ate ALL THE THINGS (seriously), walked over 8 miles each day, did touristy things like Top of the Rock, and ate tacos for nearly every meal. It was exhausting, emotional, therapeutic, and delicious. And Jillian is a friend that I will be forever grateful for – cause no one can bring humor and perspective to any situation quite like her. Onto the photos!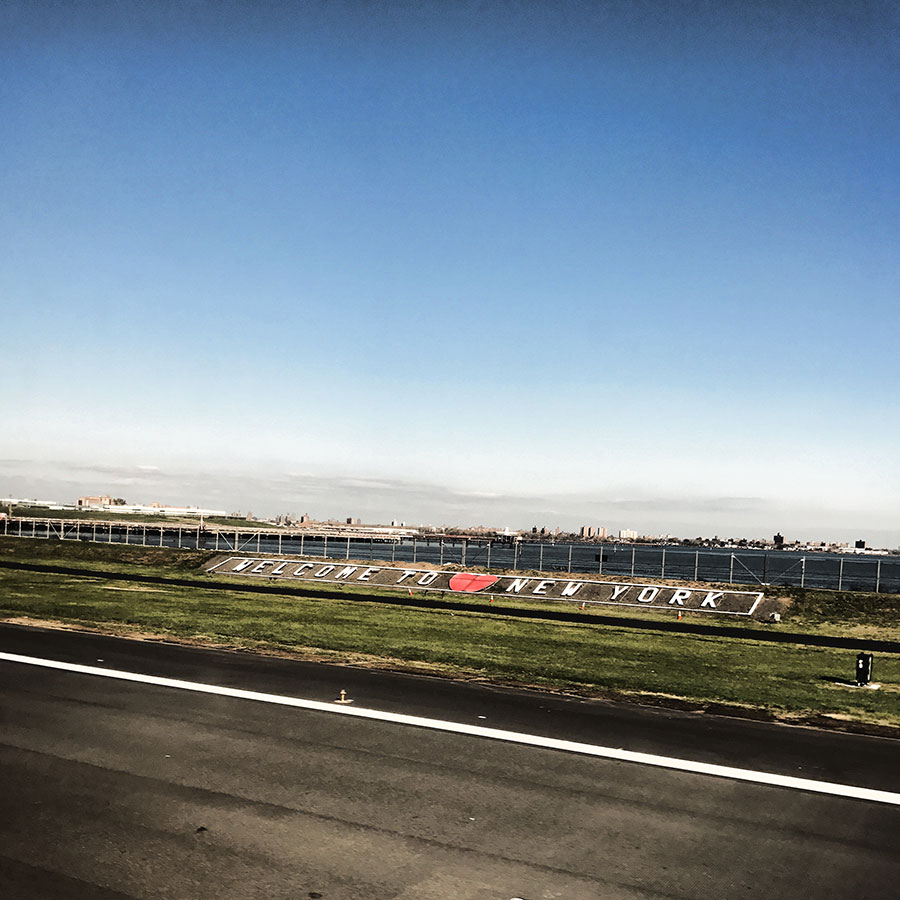 LaGuardia is a hellscape. But heeyyy, New York!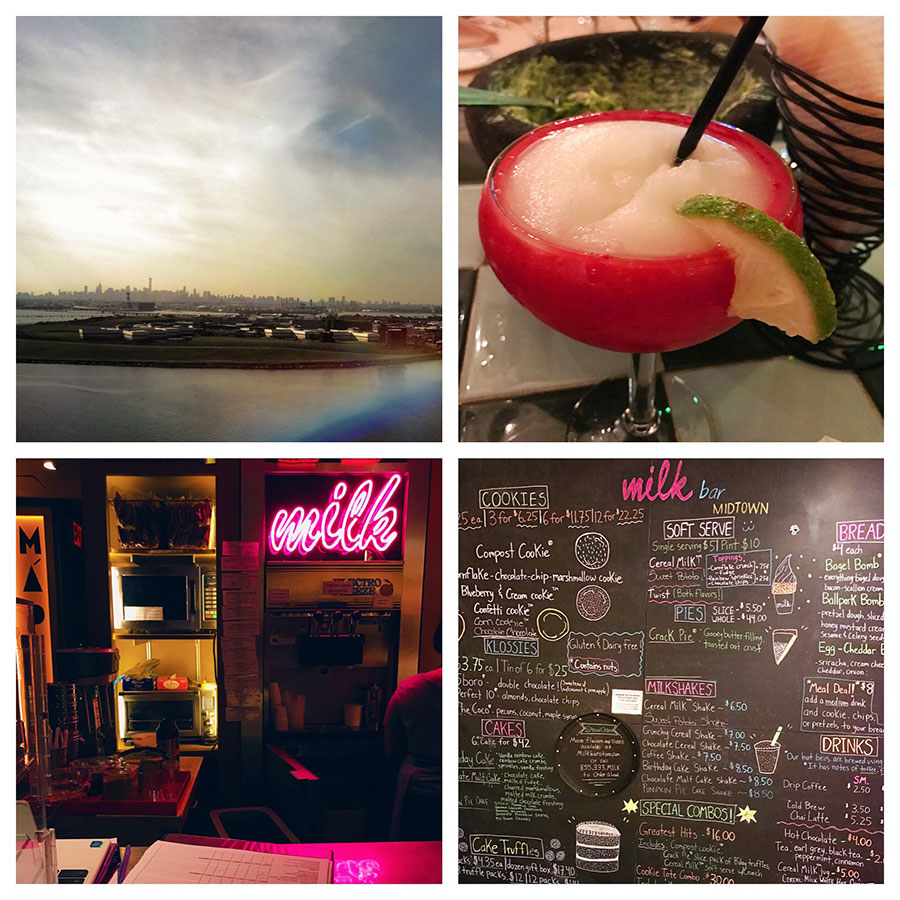 View from the plane / we immediately found margaritas upon our arrival / Momofuku Milk Bar was delish!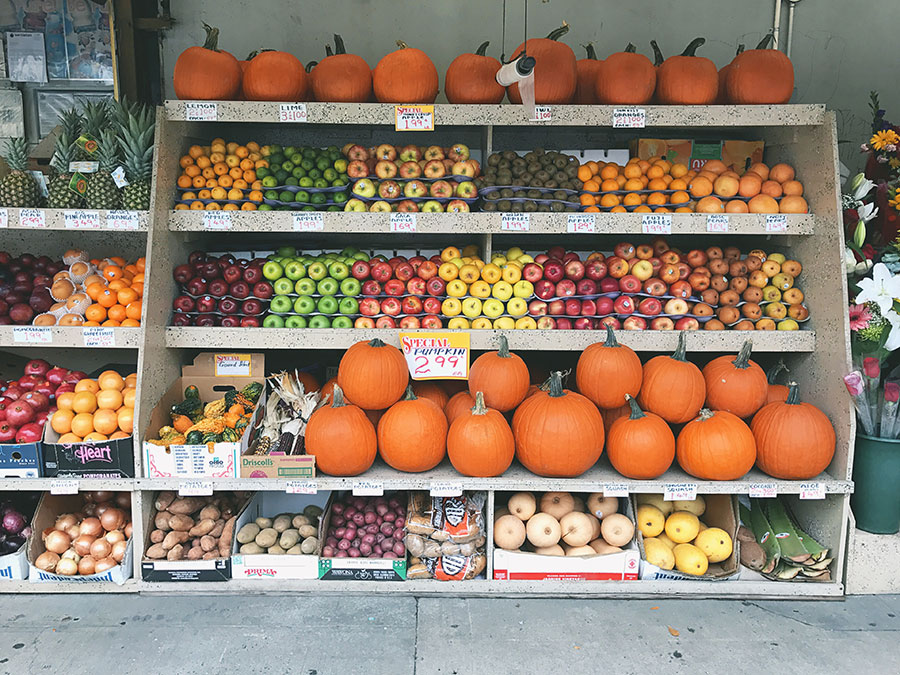 The next morning we took the subway to Brooklyn…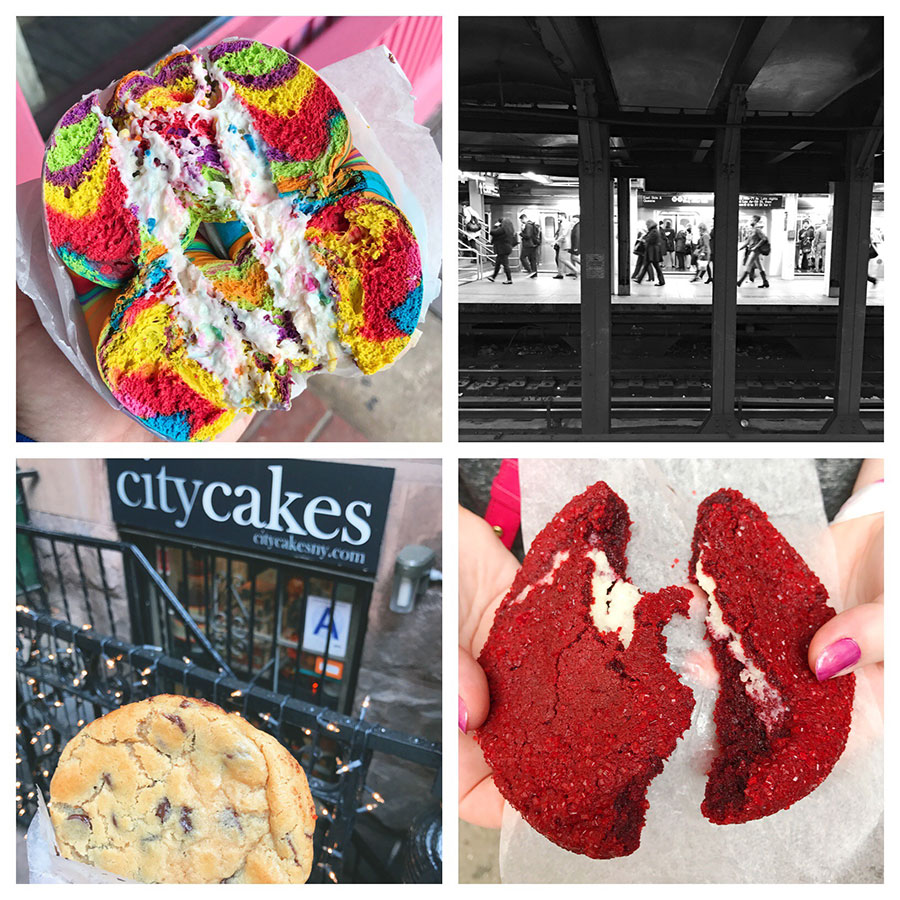 …for the sole purpose of experiencing the RAINBOW BAGEL. Yes, it was just as fabulous as it looks. The bagel itself was just alright, but the funfetti cream cheese was 100% worth it. I still dream about it. We scooted back to Manhattan to visit City Cakes – where each cookie weighs 1 pound. ONE. POUND. PER. COOKIE. Thank god for the 8 miles of walking, right?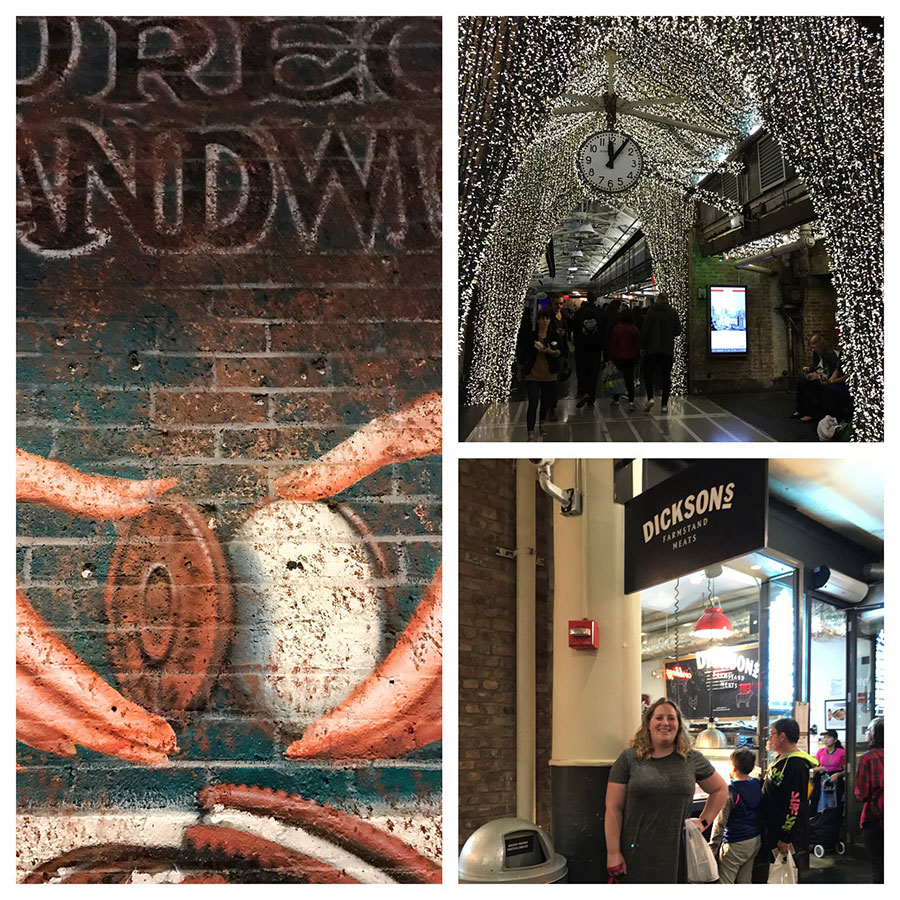 We stopped at Chelsea Market for lunch. Chelsea Market was built in the former Nabisco building – the site were the Oreo was invented and produced. A sacred place for this Oreo lover!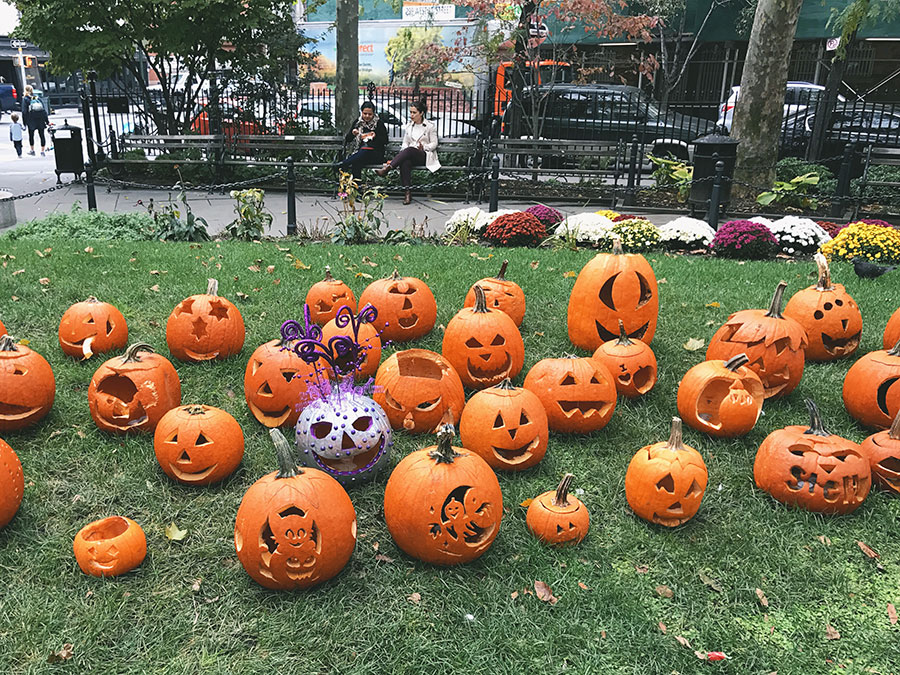 We then walked our way to the West Village; aren't these pumpkins cute?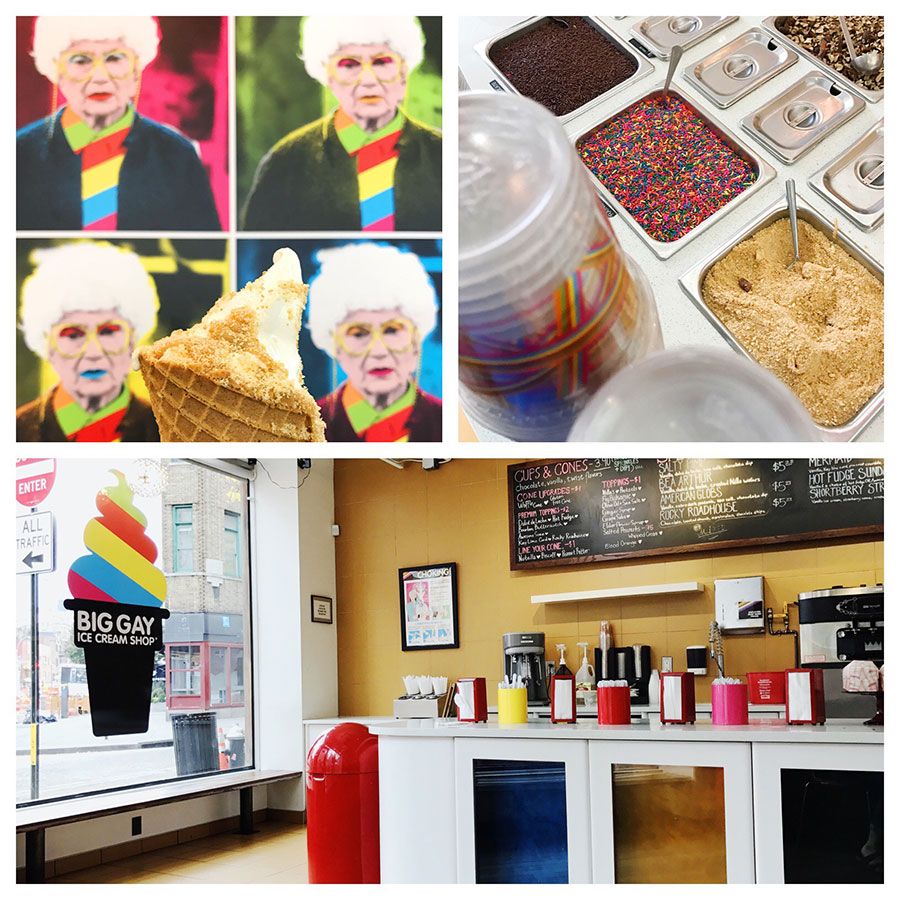 BIG GAY ICE CREAM! Omg, so much fun. I've been following these guys since their start as a food truck in Manhattan. Now they have a few retail shops and honestly, my visit was a highlight of my trip. The shop was so fun and clean and happy — with delicious treats. I had the Bea Arthur… vanilla soft-serve, dulce de leche, dipped in Nilla Wafer bits. So good. Their best seller is the Salty Pimp. Next time!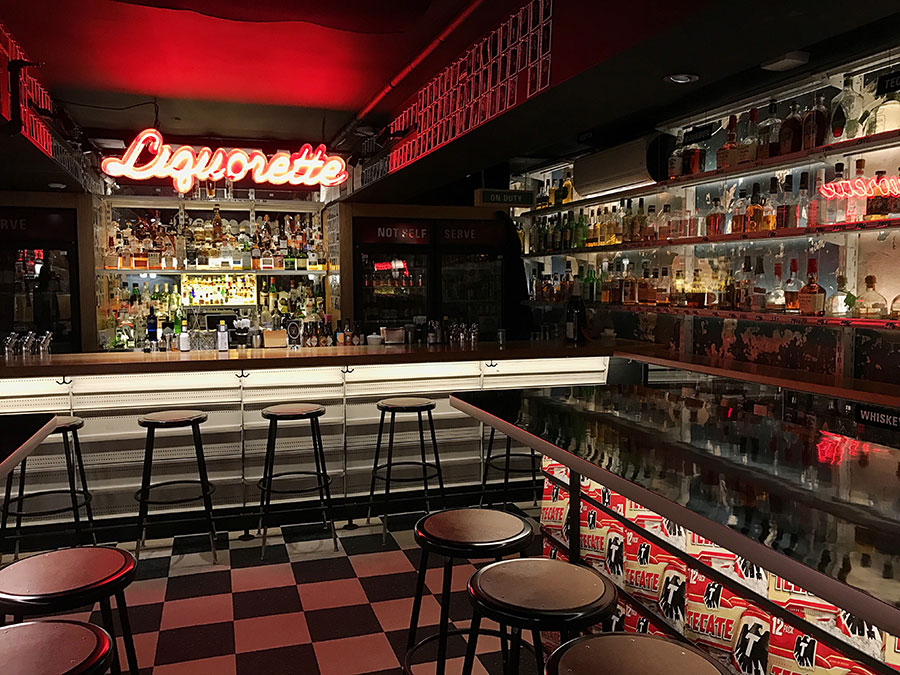 Not gonna lie. We got a liiiiiittle drunk a fewwwww times.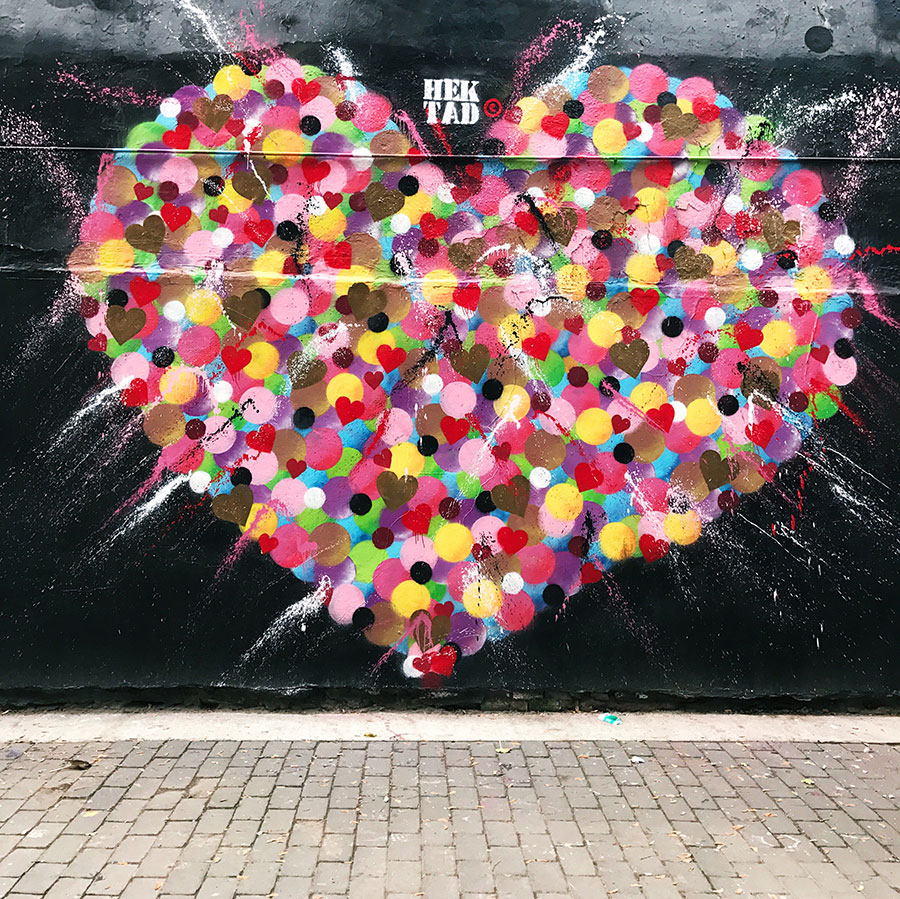 Just a taste of New York's phenomenal street art. LOVE. IT.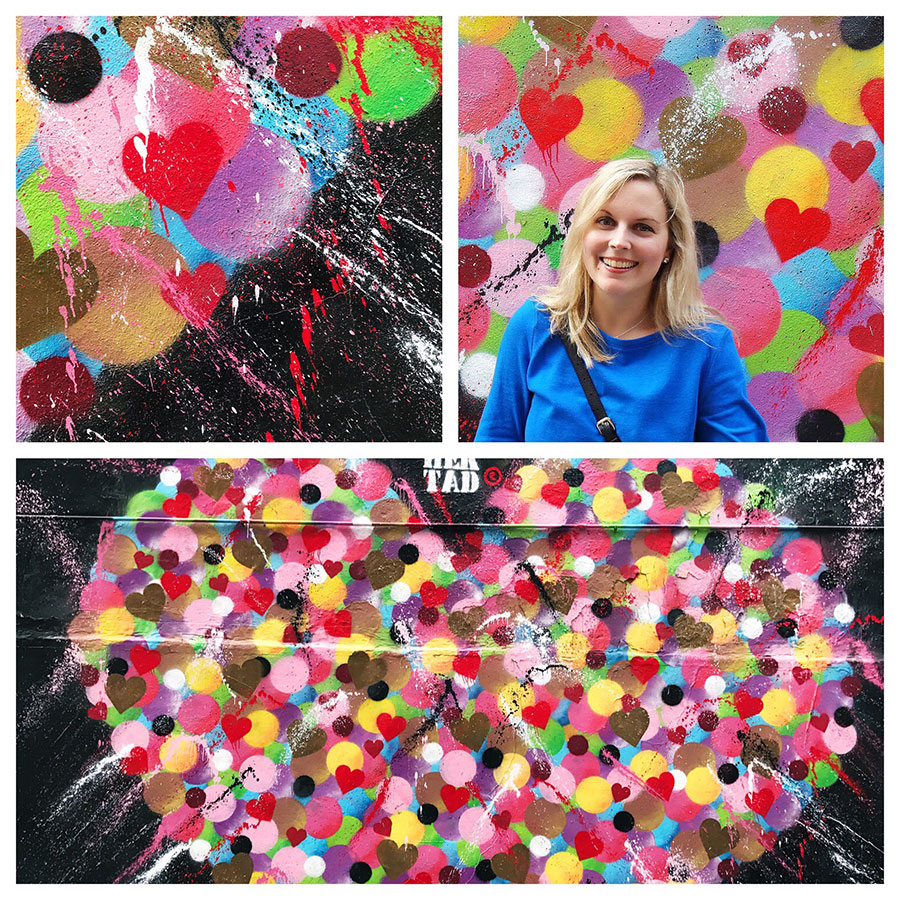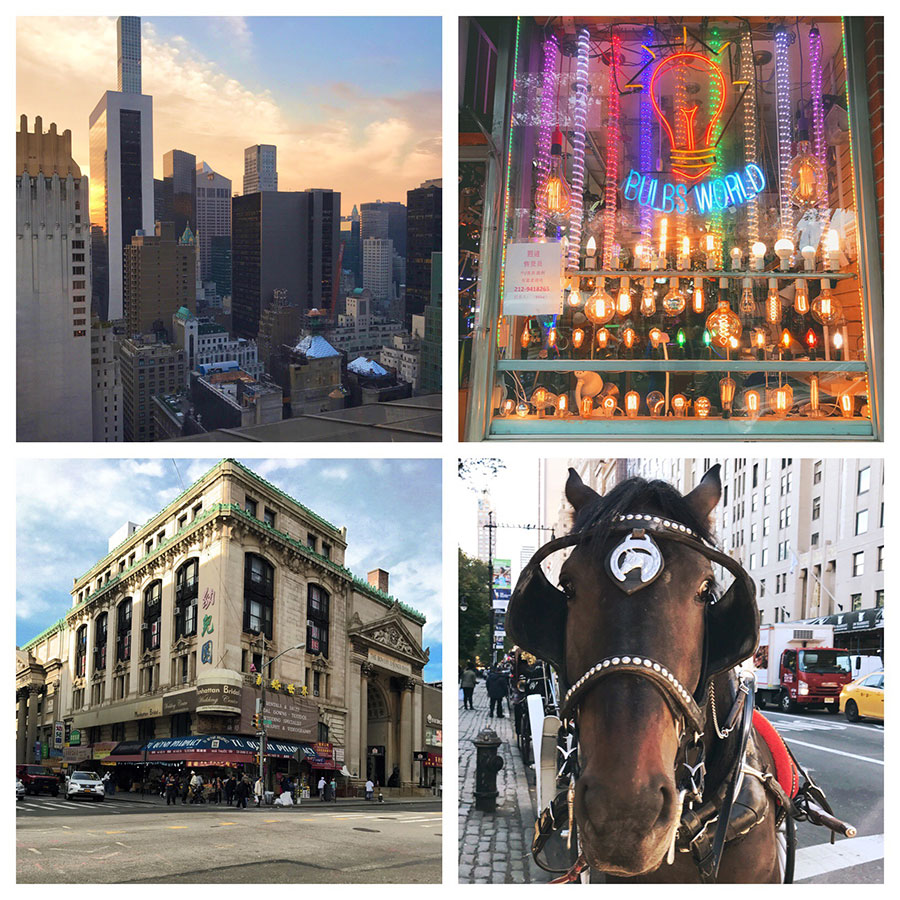 I'm a sucker for a neon sign — a few sights from Chinatown / plus a cute horse – we had a moment and I wanted to snuggle him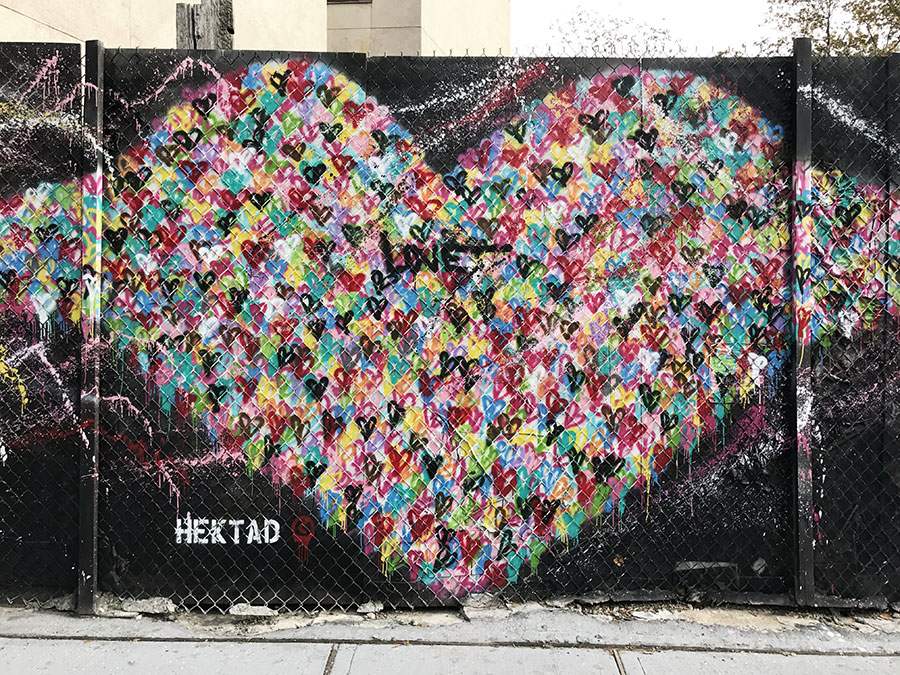 Hearts on hearts on hearts.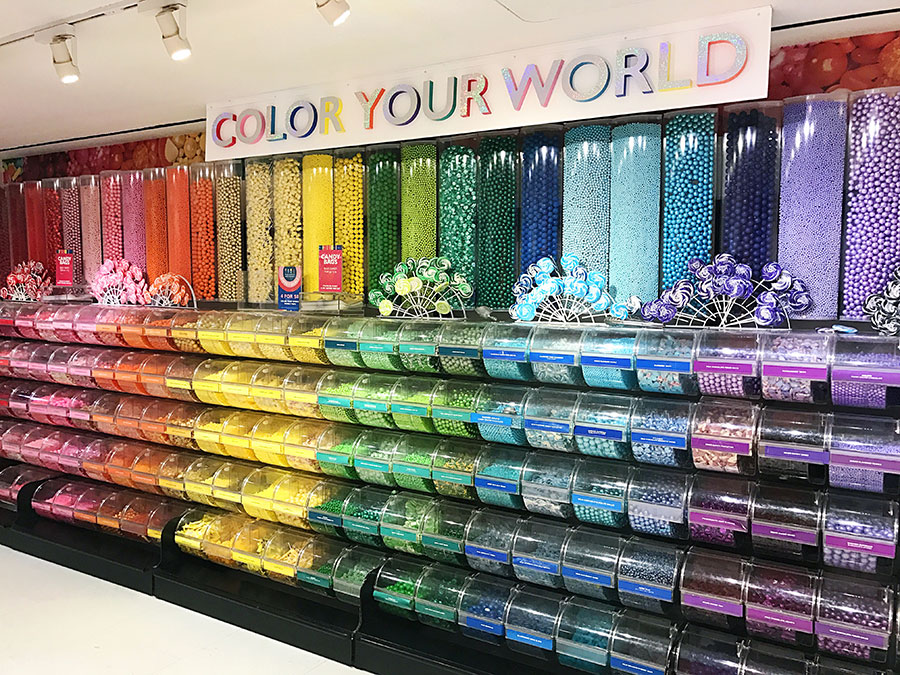 Dylan's Candy Bar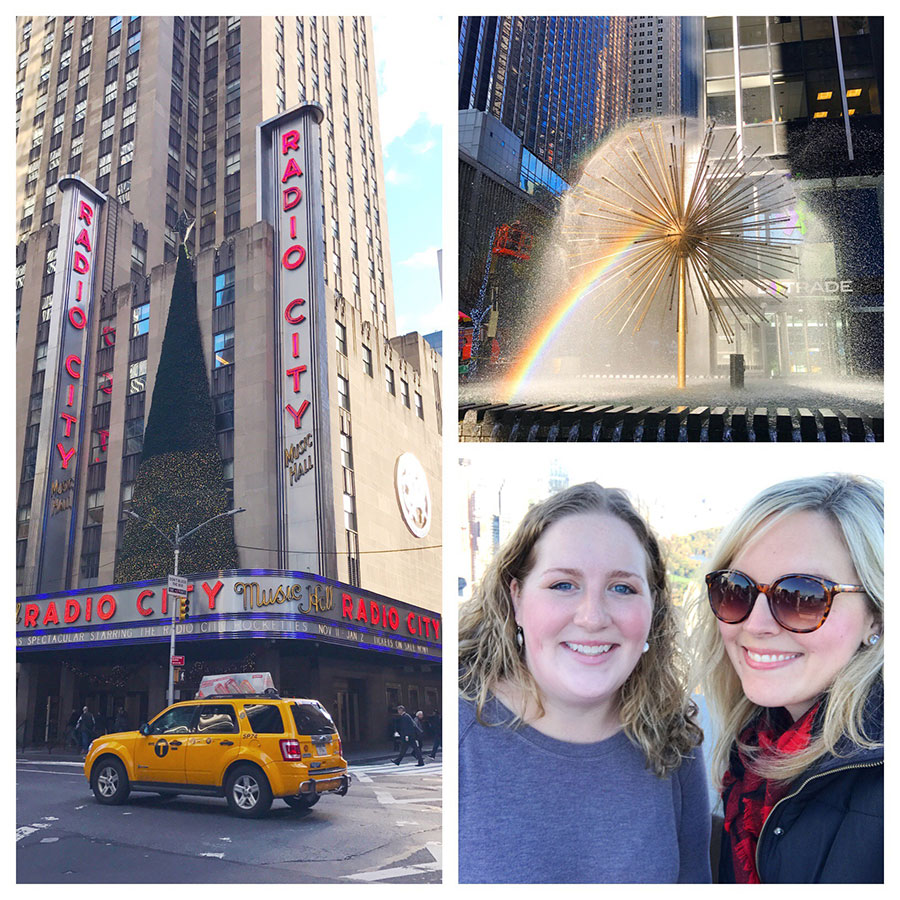 The next morning we walked to Rockefeller Center to do the Top of the Rock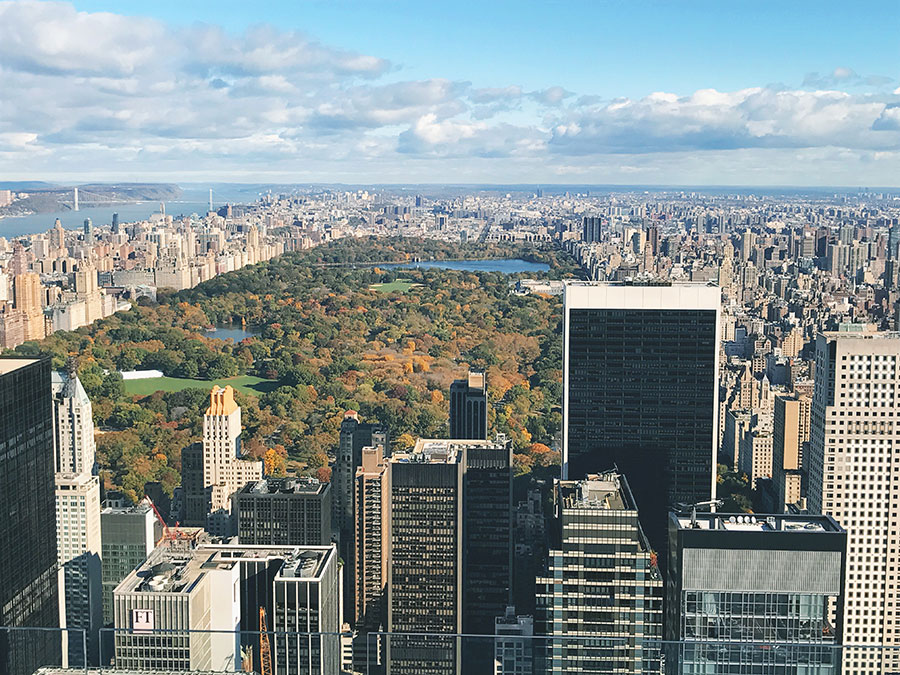 How pretty, right? Little did I know, Jillian has a fear of heights and was not a happy camper. Ooops!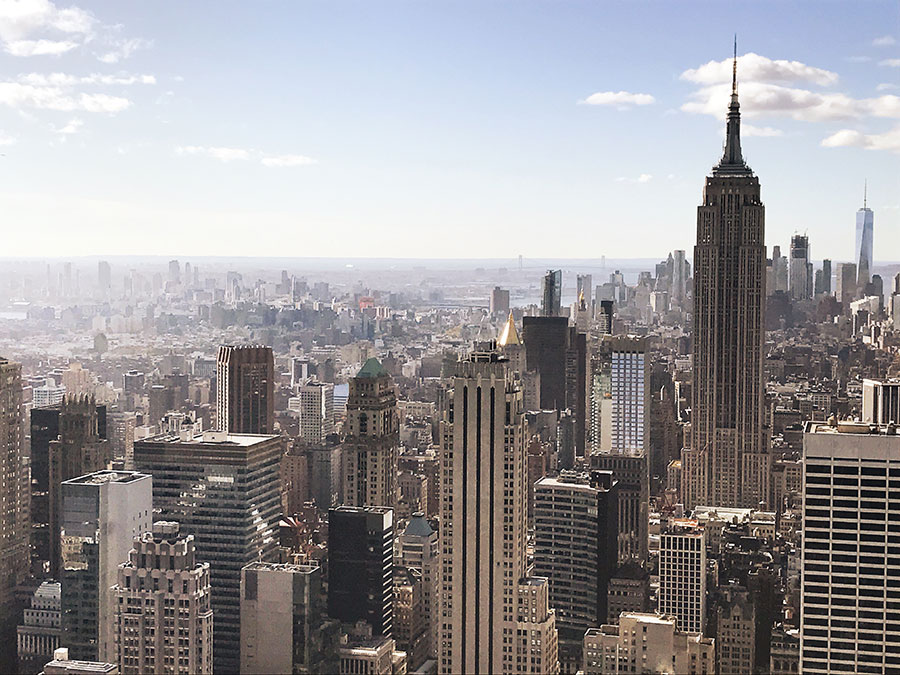 Concrete jungle.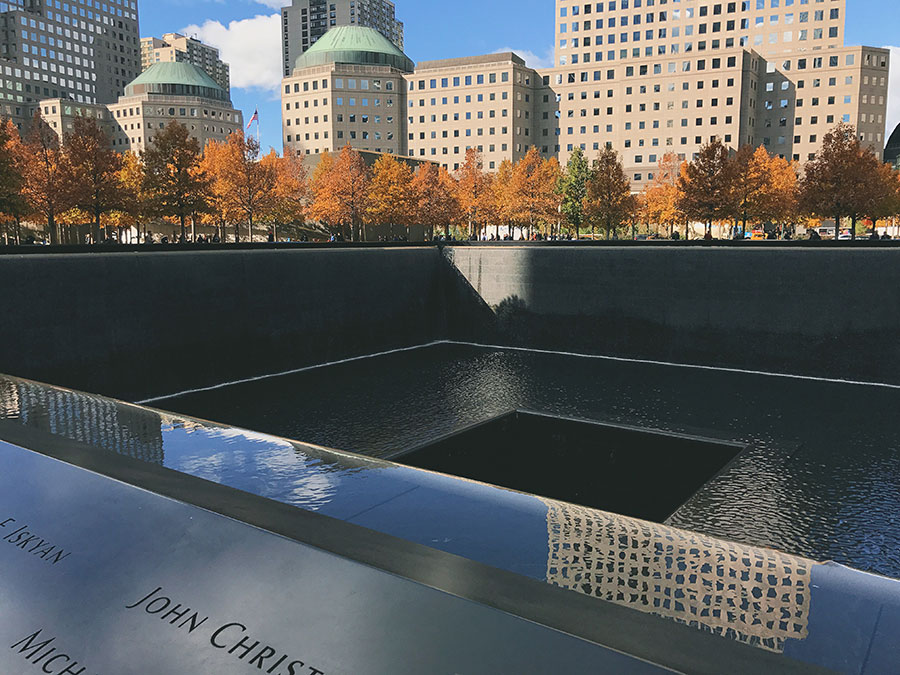 We then took the subway down to lower Manhattan to visit the 9/11 Memorial. There really are no words that can do it justice. I cried.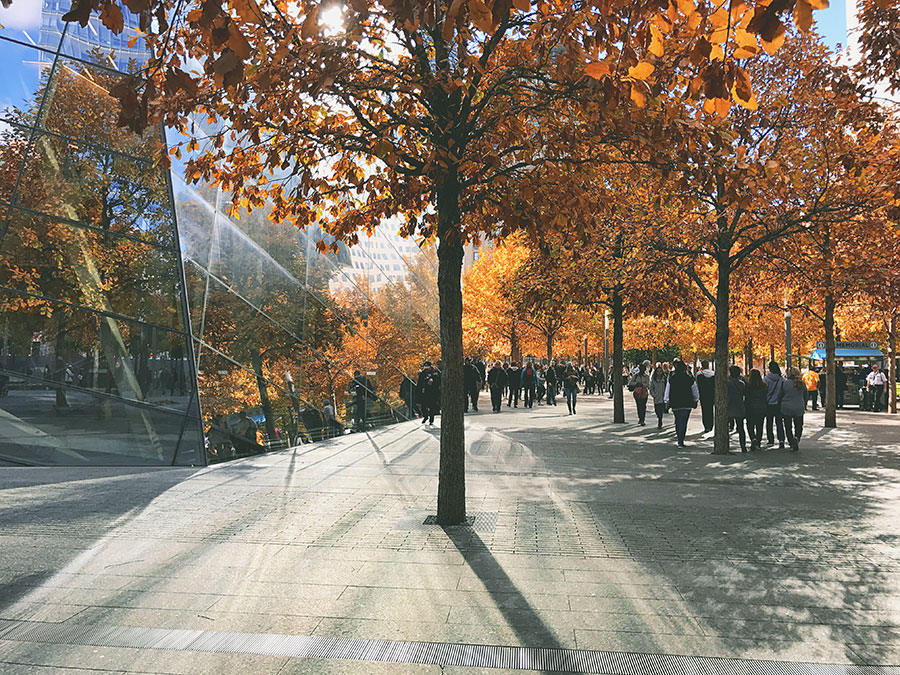 9/11 Memorial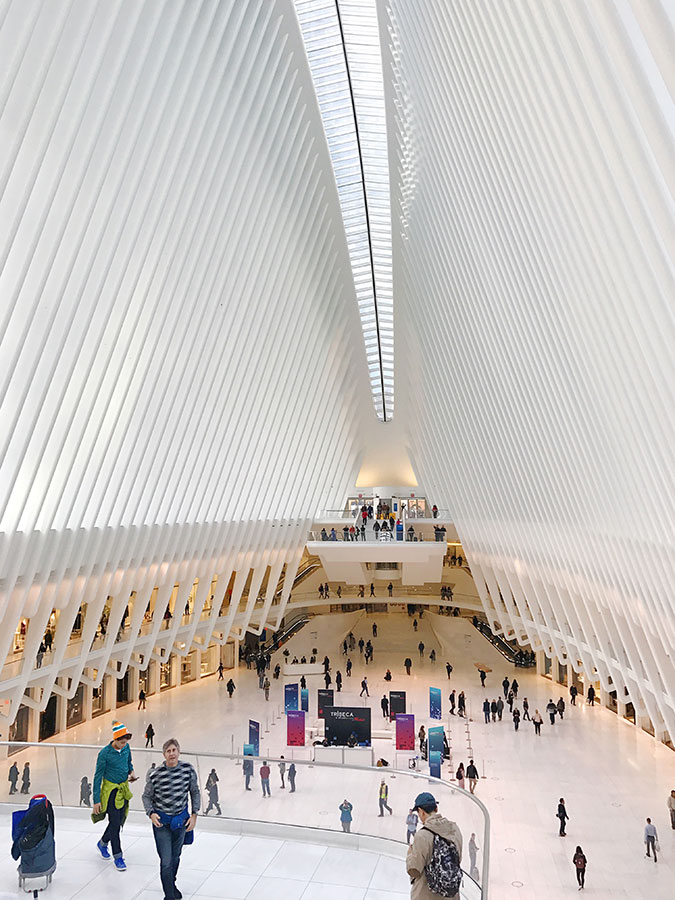 The Oculus – pretty dreamy, eh?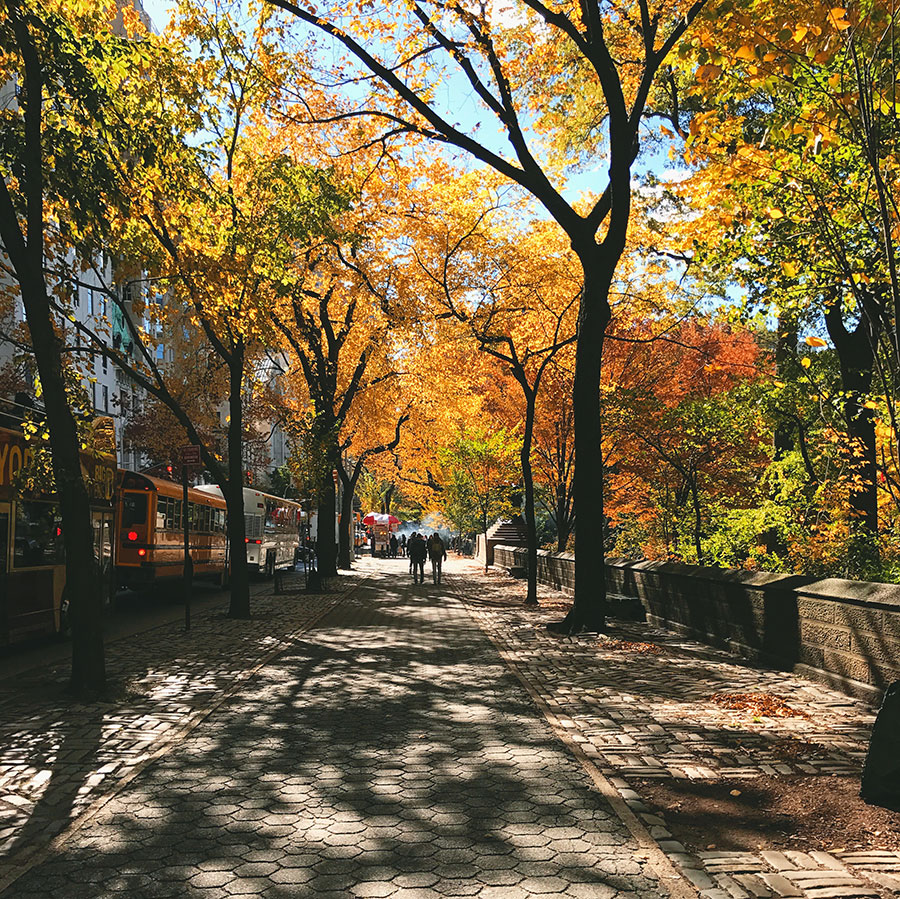 New York City in the fall is magic.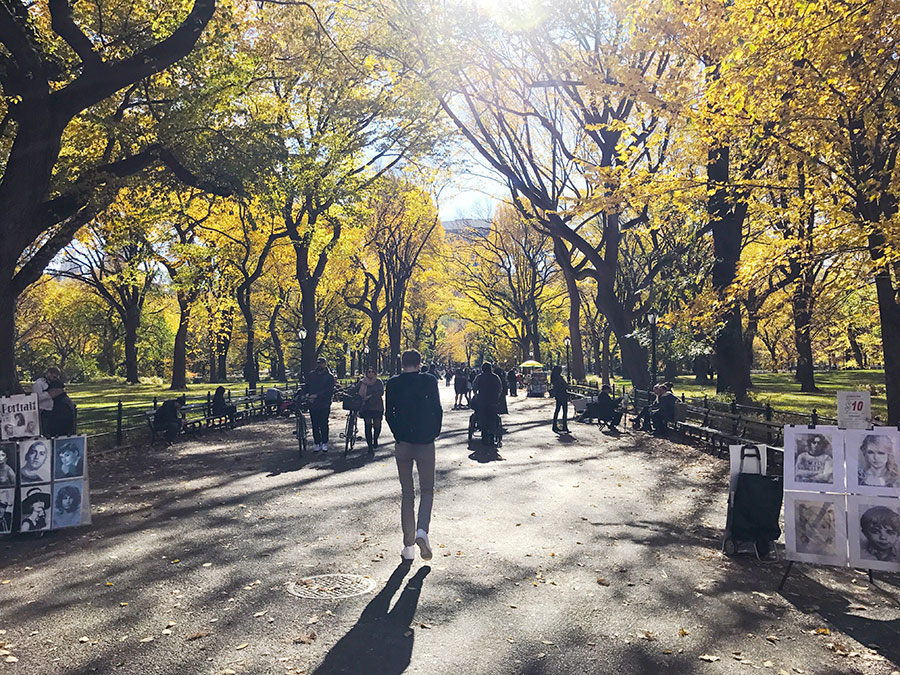 The Mall in Central Park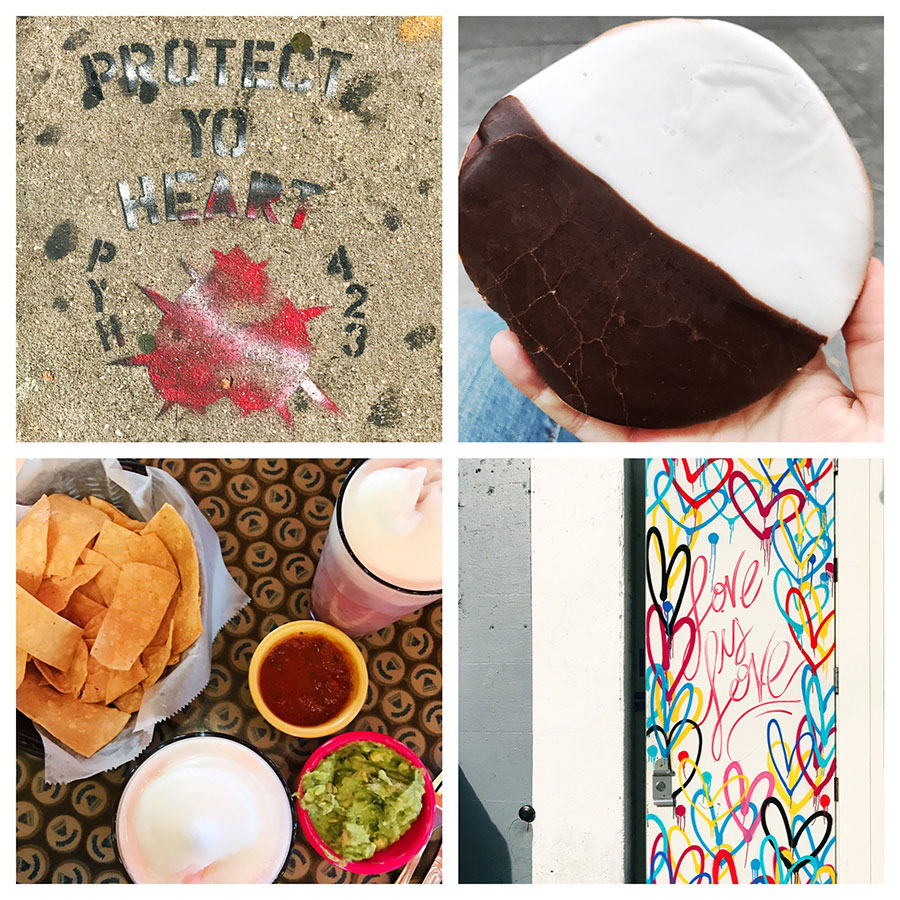 Protect Yo Heart (ain't that the truth) / the infamous black and white cookie (Look to the cookie, Elaine. Look to the cookie.) / more Mexican food in Hell's Kitchen! / More hearts – a visual theme of the trip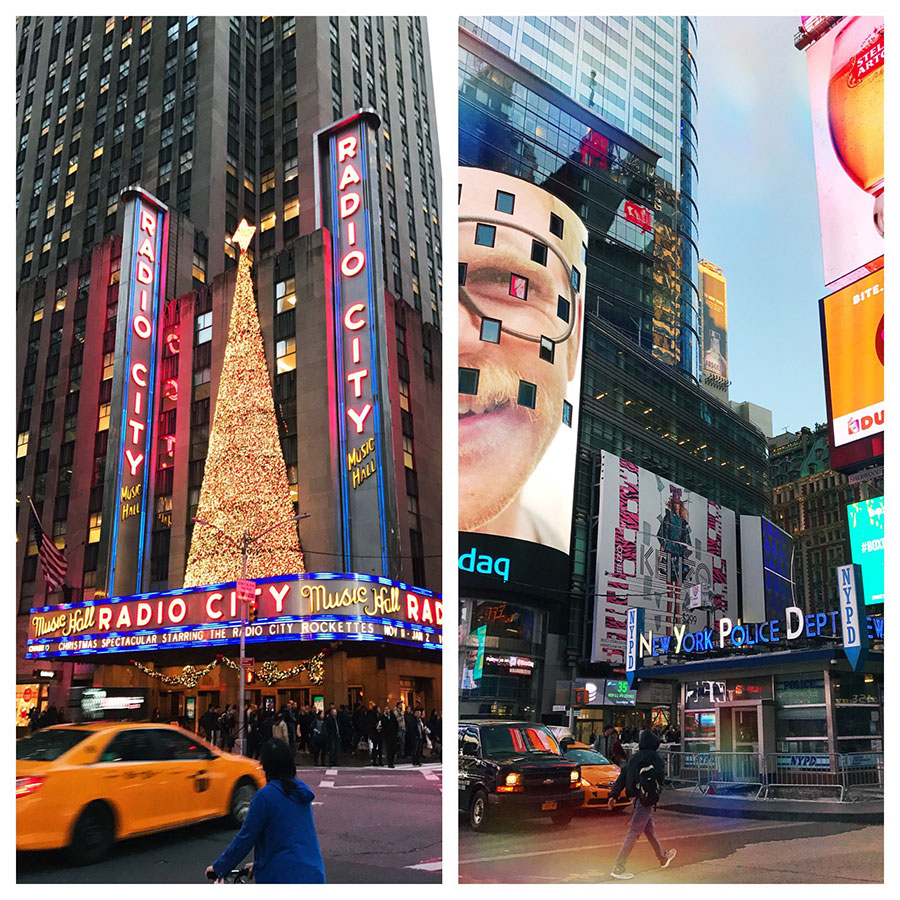 Pretty Radio City / we tolerated Times Square for roughly 5 minutes – these two introverts just can't handle it.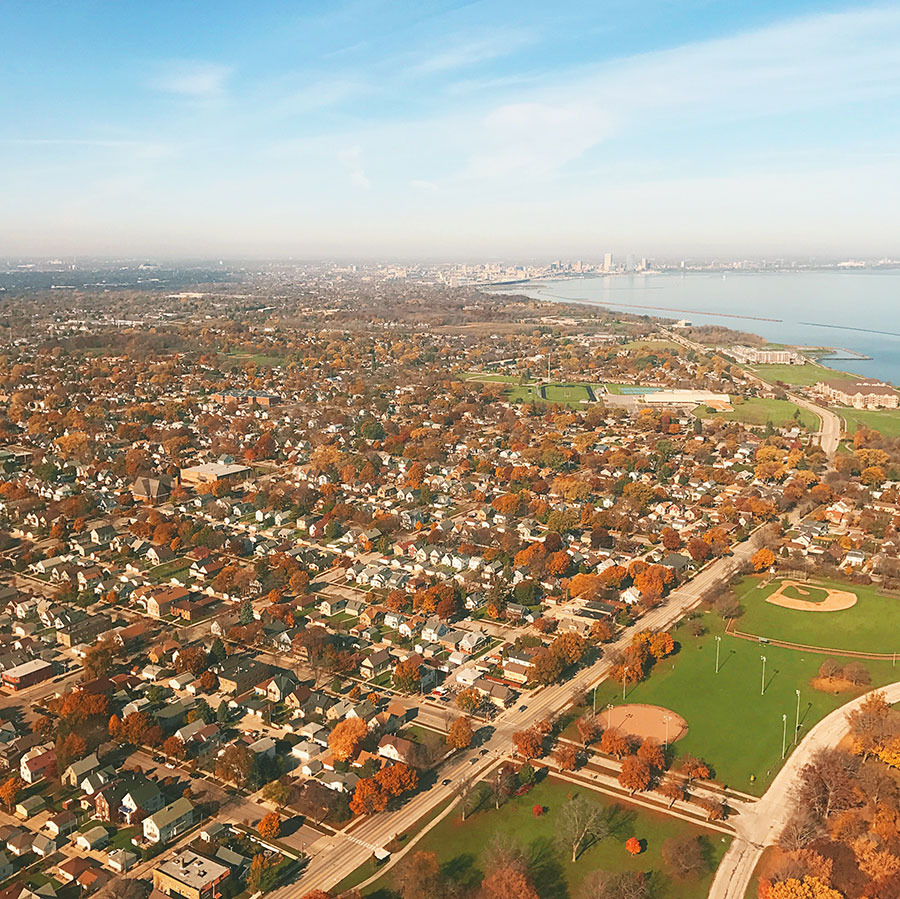 Home sweet Wisconsin.