May 2016
Where We Stayed: The Hyatt Regency Orange County

I'm back from my long weekend to California and I'm blogging about it in record time! Andrea and I left on Saturday and came back yesterday — it was a bit of a whirlwind. Some thoughts on the trip…
We stayed at the Hyatt Regency – I loved it and it wasn't as crazy expensive as the Disney resorts.
I still love Disney World more and I always will. Disneyland is has its perks and has its strong points, but the overall Disney World experience is just so much better.
All of the Star Wars stuff is SO FUN – especially getting to watch the Jedi Training Academy. Little kids training to be jedis. We nearly died from cute overload.
Dapper Day was on Saturday and Sunday. It's an unofficial Disney day where park guests dress up in 1940s and 1950s clothing. So many people looked so stunning. It was fun to watch!
Our flights were smooth and on time – I love flying Southwest.
I'll stop with the bullet points and move on to the photos.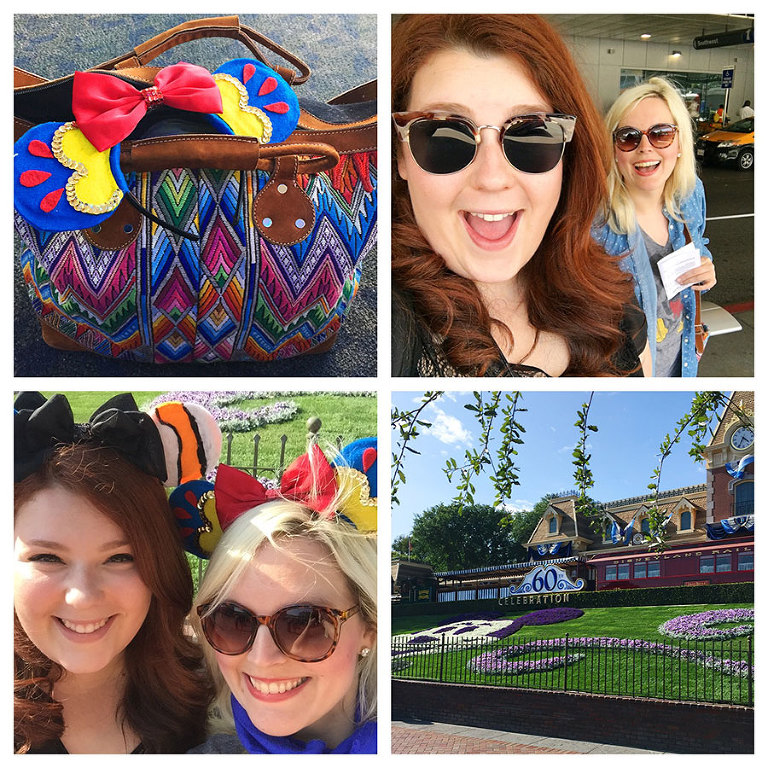 Andrea handmade custom Mickey ears – she's so crafty!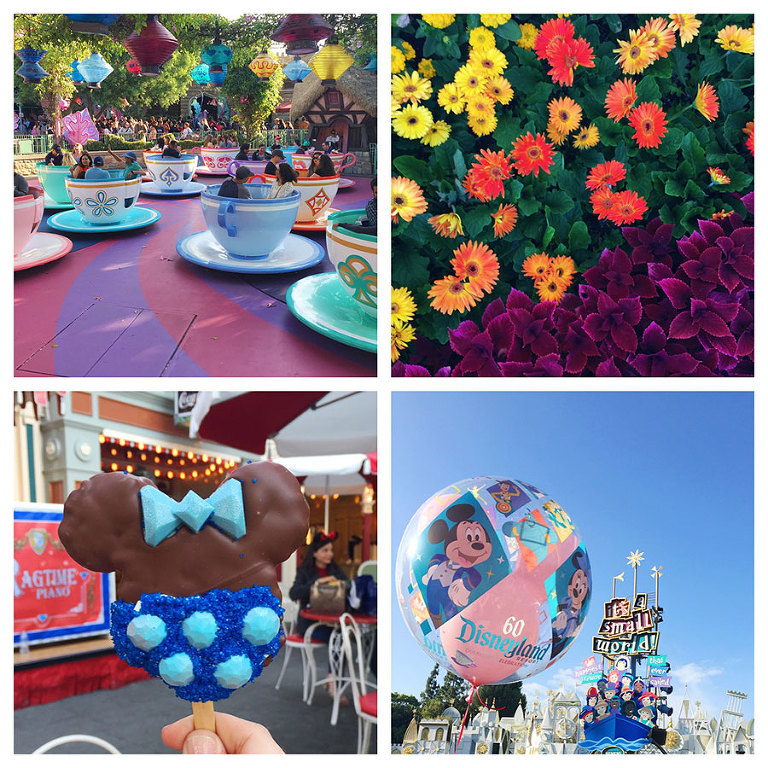 The teacups are always my favorite.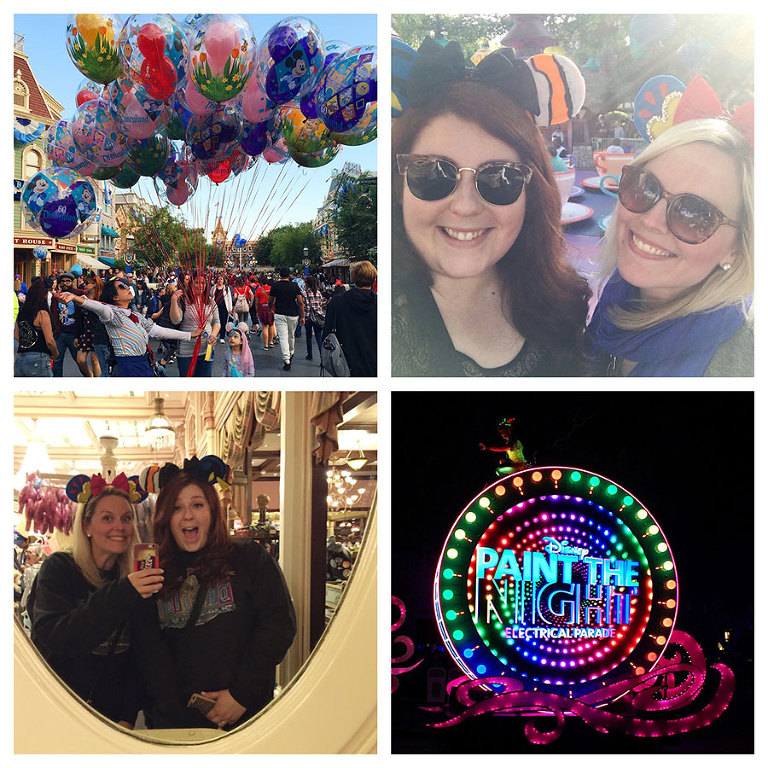 The Paint the Night parade was AMAZING — and parades are never my favorite!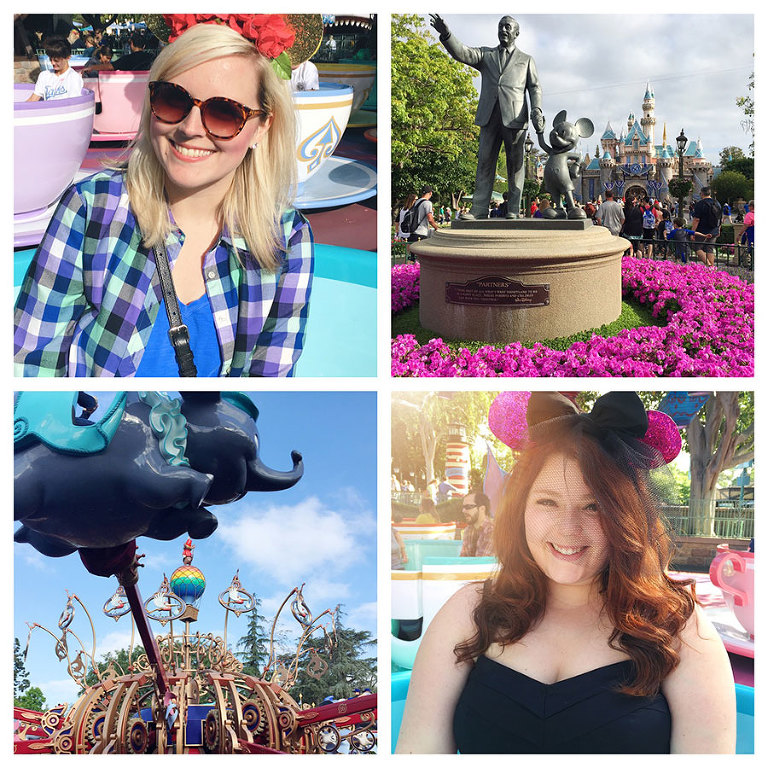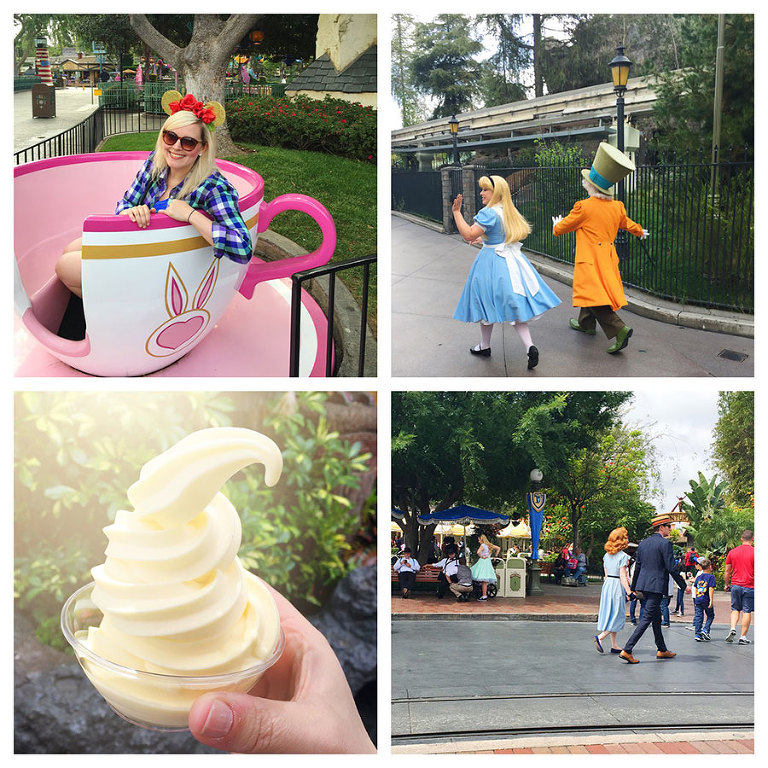 One of the great things about Disneyland is that the characters just roam free; and I ate my weight in Dole Whip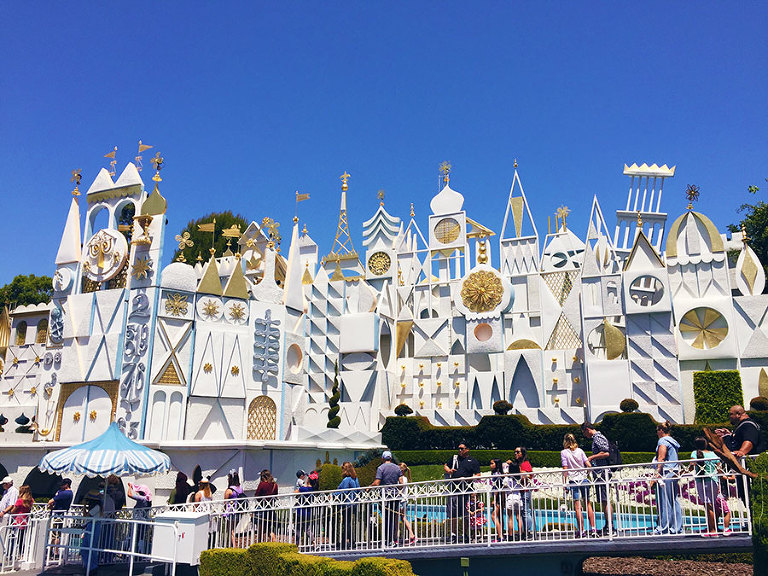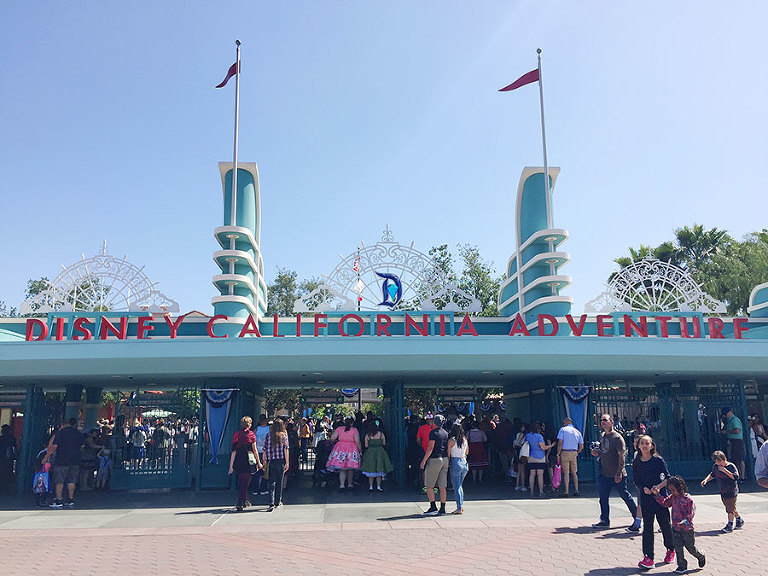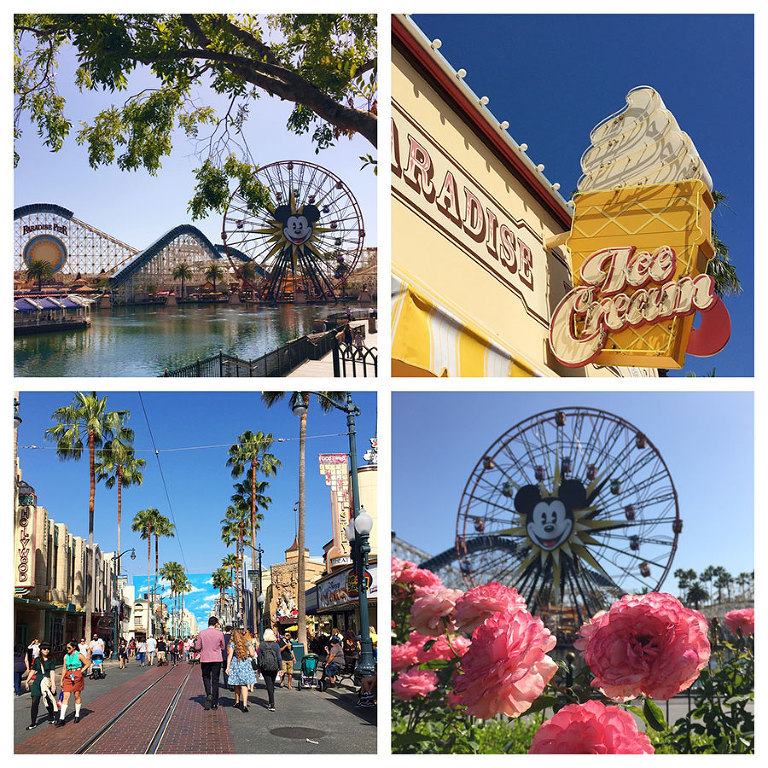 California Adventure!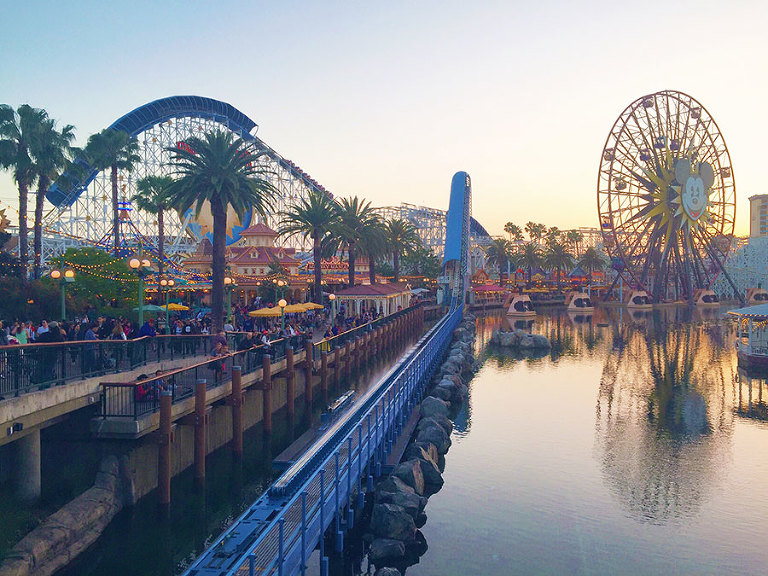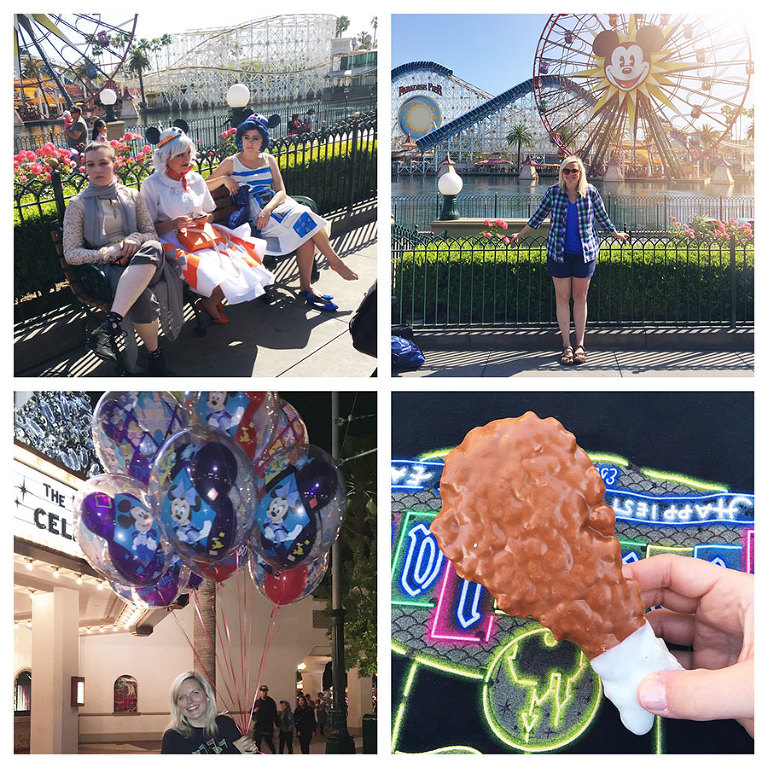 Some of the Dapper Day ladies; and OMG, they make turkey leg shaped rice krispie treats now!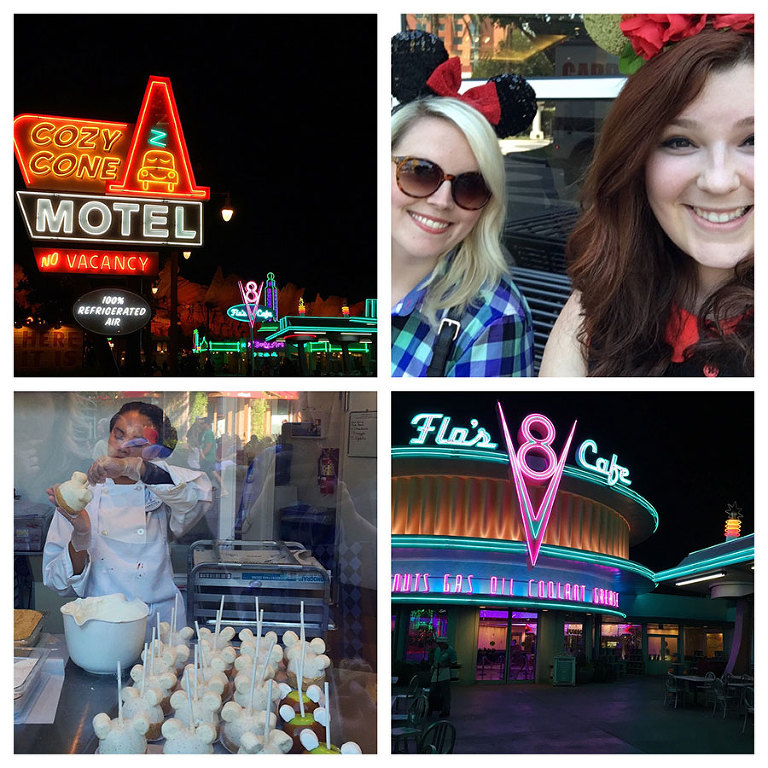 Cars Land was ADORABLE; and the caramel apple maker — not all heroes wear capes, folks.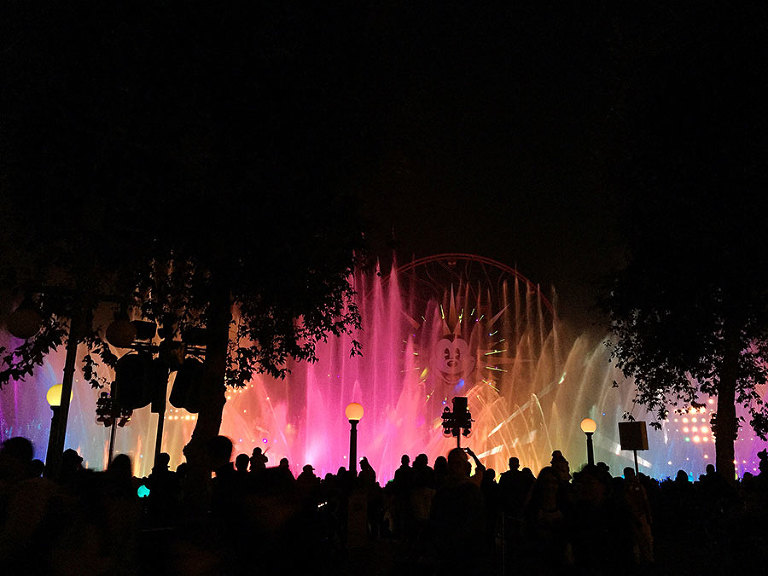 The World of Color show. It was a little mehhh.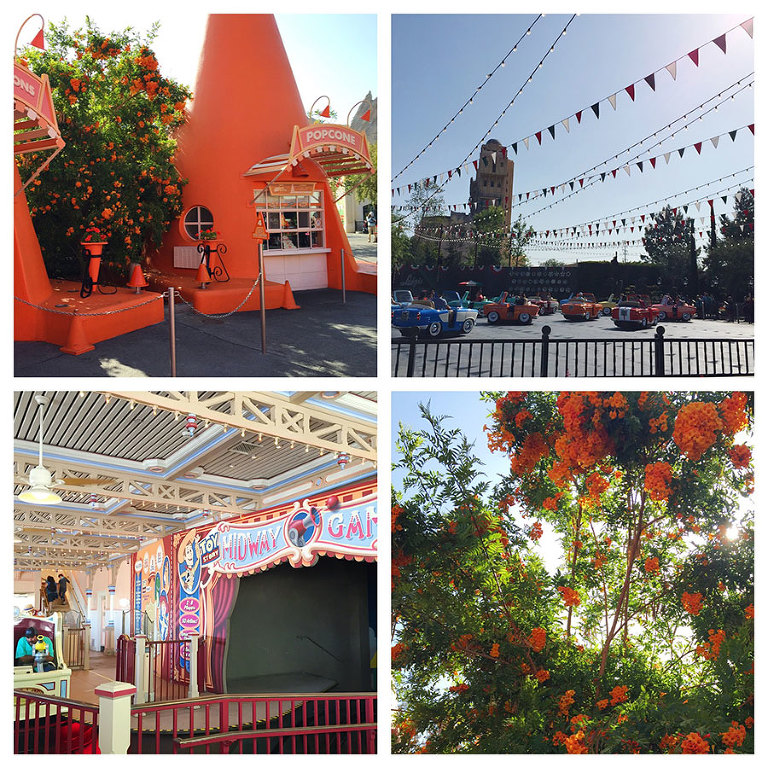 I went to Cars Land again the next morning. It was just so damn cute.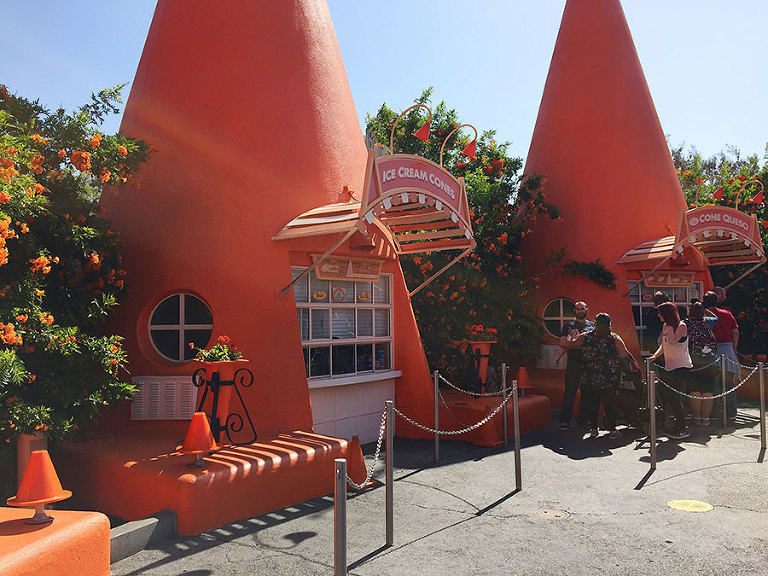 The Cozy Cone Motel area. Which is just a bunch of cones that sell cone-themed foods.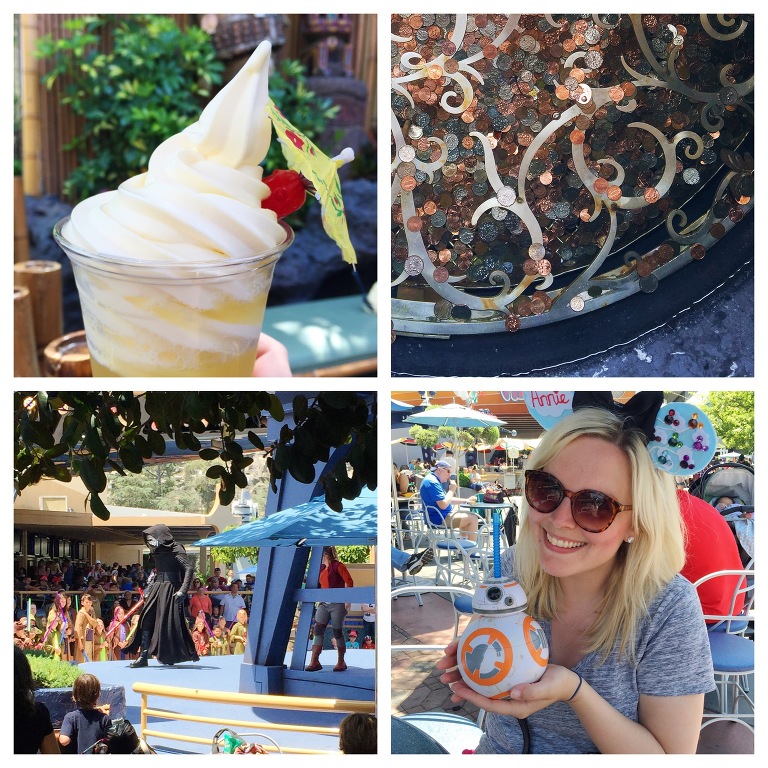 More Dole Whip! I made a wish at the Sleeping Beauty wishing well. And OMG, the Star Wars cuteness! I totally spent $17 on that BB-8 cup. WORTH. IT.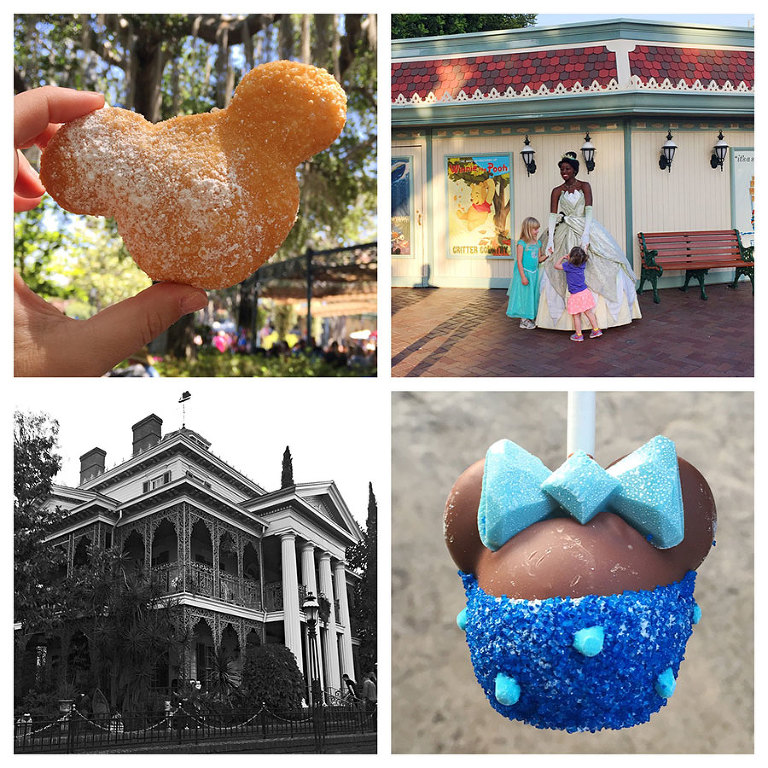 Mickey-shaped foods are the best foods; my favorite ride ever is the Haunted Mansion; and TIANA WAS THERE! She is one of the more rare princesses to see.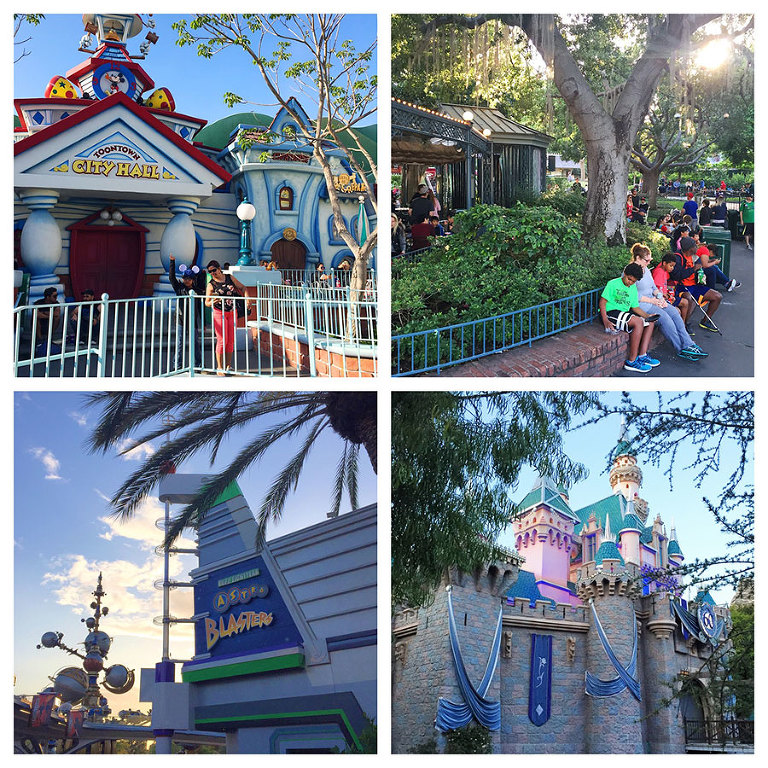 Toon Town; New Orleans Square; Tomorrowland; and the sweet little pink castle.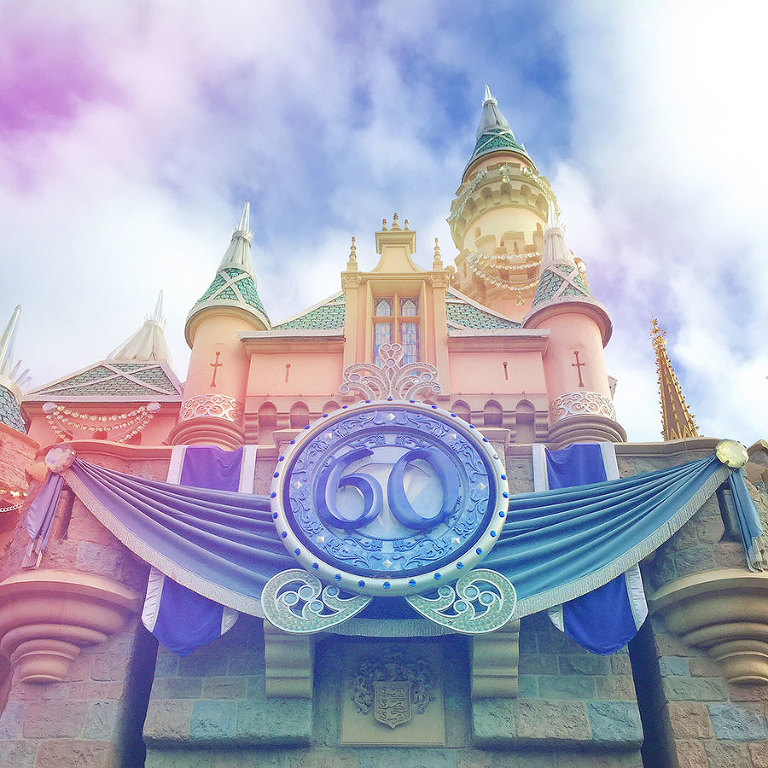 Disneyland has been celebrating their 60th Anniversary – so everything is diamond-decorated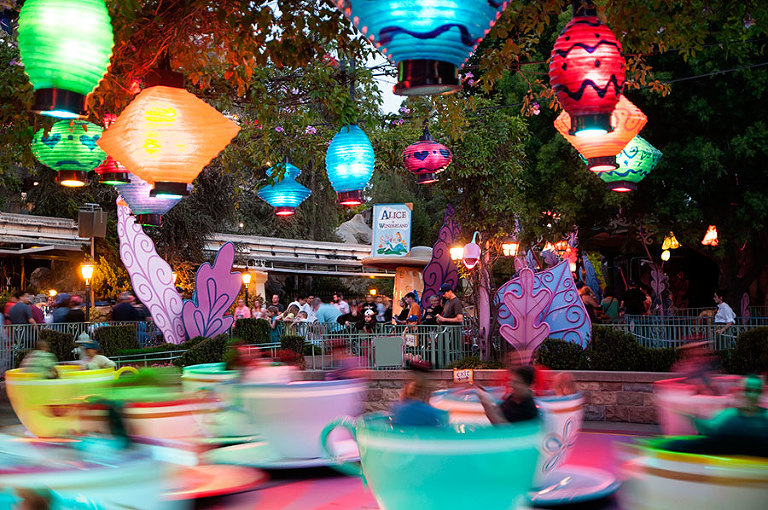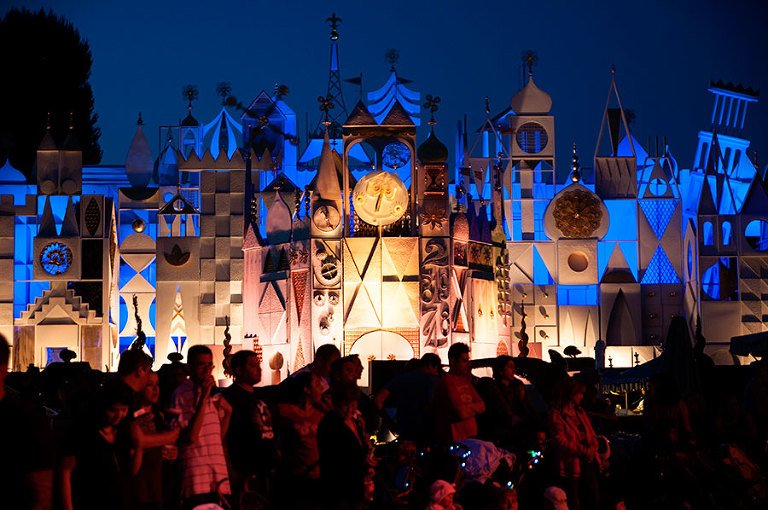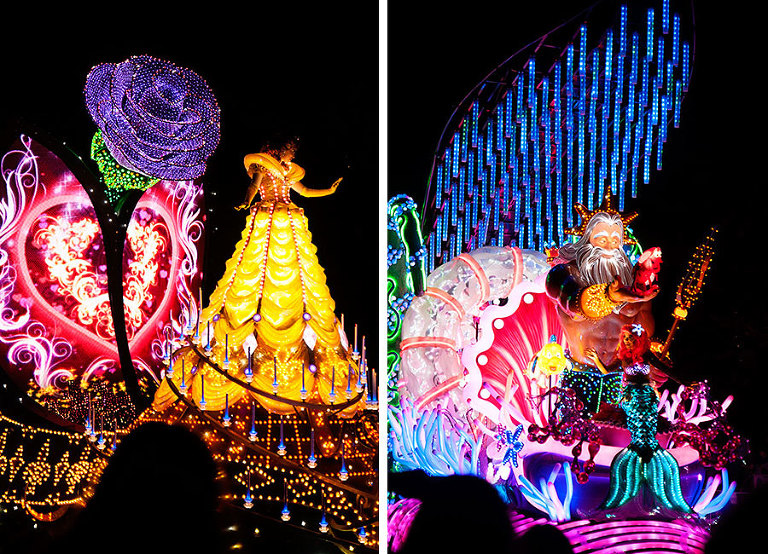 The Paint the Night Parade was out. of. control. awesome.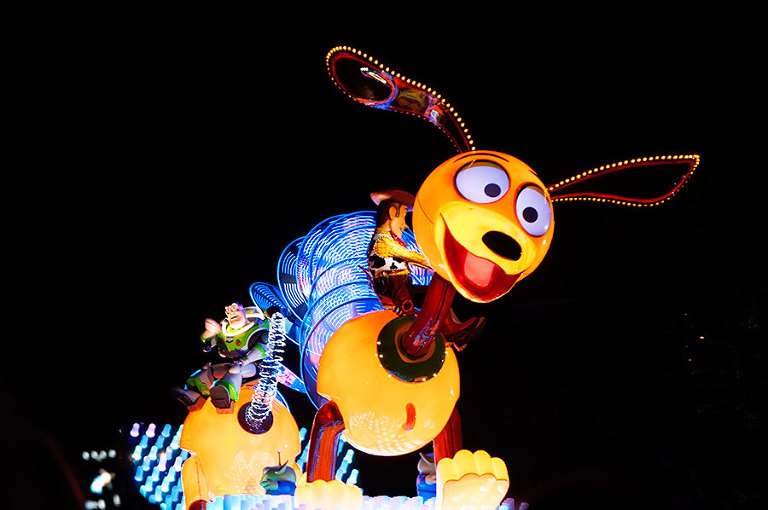 The Toy Story crew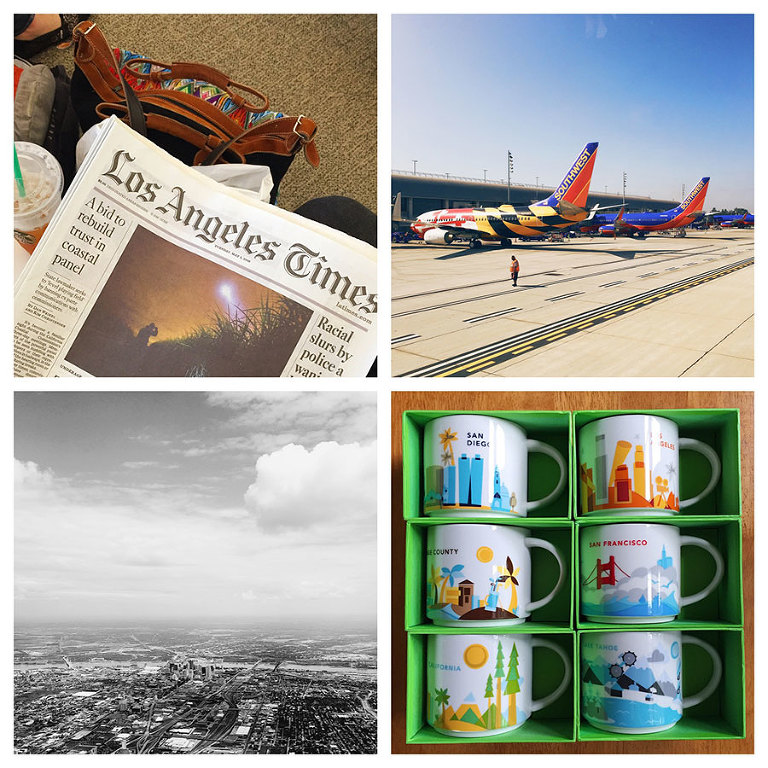 Our travel day home — lots of time spent in the airport and on planes. We stopped in St. Louis – and if you squint, you can see the famous arch in that black & white photo.