February 2018
Where We Stayed: The Hilton Waikoloa Village

I'm finally starting to work my way through my Hawaii photos (sorry for the delay, Denny). We were away from the cold, snowy Midwest for a wonderful 11 days. Our trip, overall, was amazing. We had mostly good weather, delicious food, and everyone stayed healthy — what more can you ask for?
We spent a few days on the Big Island, a few days on Kauai, and about a week on Maui. I'm breaking the blog posts up by island because it would be too overwhelming to do it any other way. We arrived on the Big Island on Valentine's Day and our time on the island was, quite honestly, very disappointing. Here are my bullet-pointed opinions:
The entire reason for visiting this island was to see Volcanoes National Park. We drove all the way there (2.5 hours) only to be rained, fogged, and vogged (volcanic fog) out. We literally could not see anything in the park. SO DISAPPOINTING! After spending about 10 minutes at the Visitors' Center, we started the drive back to the Kona side of the island.
There was a storm brewing over the entire island chain and we dealt with a lot of rain.
But with rain comes rainbows! I saw the best rainbow of my life on our second morning. I hopped off the hotel tram and ran around trying to find the best place for photos. It was the only rainbow we'd see during our entire trip to the rainbow state.
Oh, and allow me to back up a moment. Two days before we left for our trip, I got an email from the Waikoloa Marriott saying that they overbooked the hotel and we were shit out of luck. Even though I booked us 9 months in advance. They rebooked us at the neighboring Hilton and picked up the tab for the entire stay, so all was not lost. But let me just say: the Hilton Waikoloa Village is a DUMP. It was so frustrating and infuriating to be booked at such a sub-par hotel — it's under construction, dirty, tired, and so massive that walking around the property could take hours. I thought maybe I was being a spoiled and overly dramatic traveler, but no — Trip Advisor is full of hilarious reviews ripping the place to shreds.
The food on the Big Island was also a disappointment. Basically, the island is trash and I hope I never have to return. How's THAT for being overly dramatic? ;)
We happily departed for Kauai and never looked back.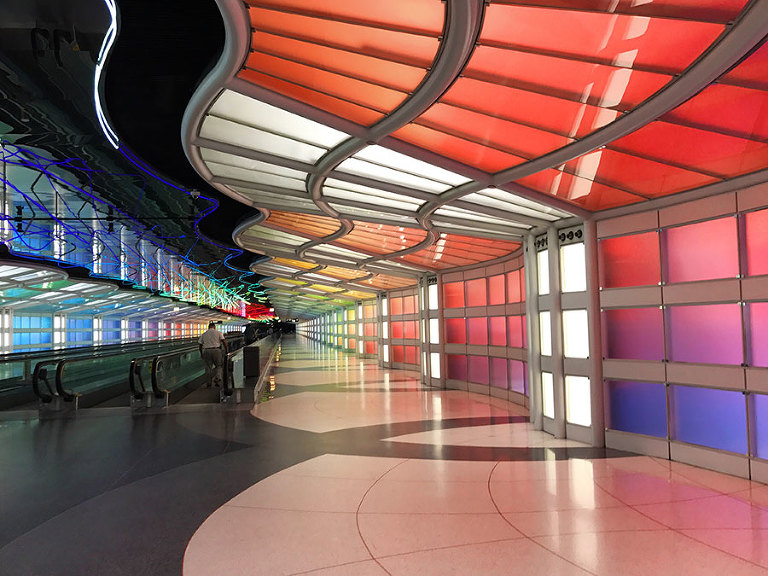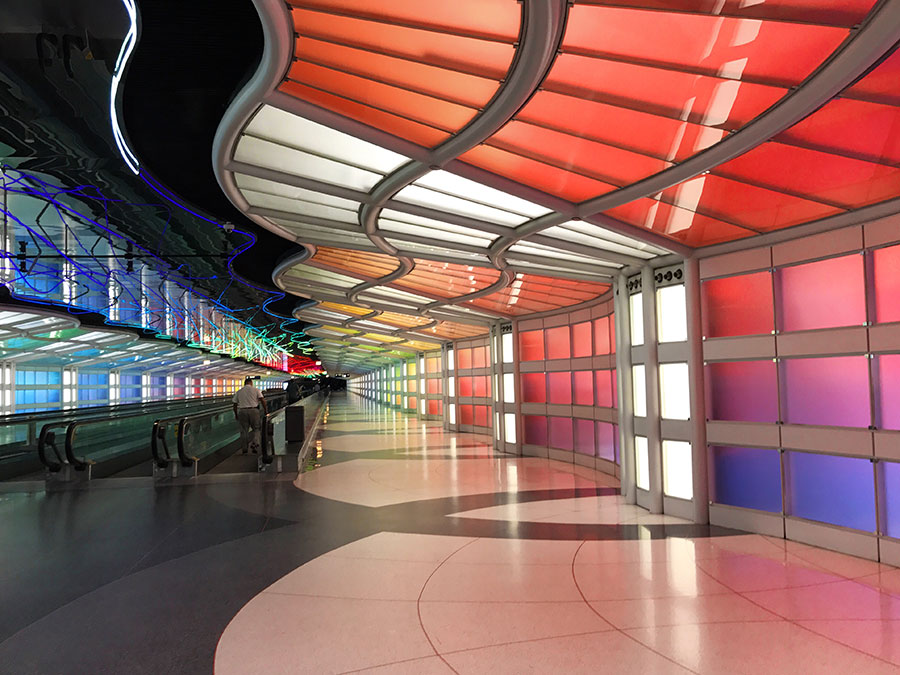 O'Hare's beautiful neon tunnel.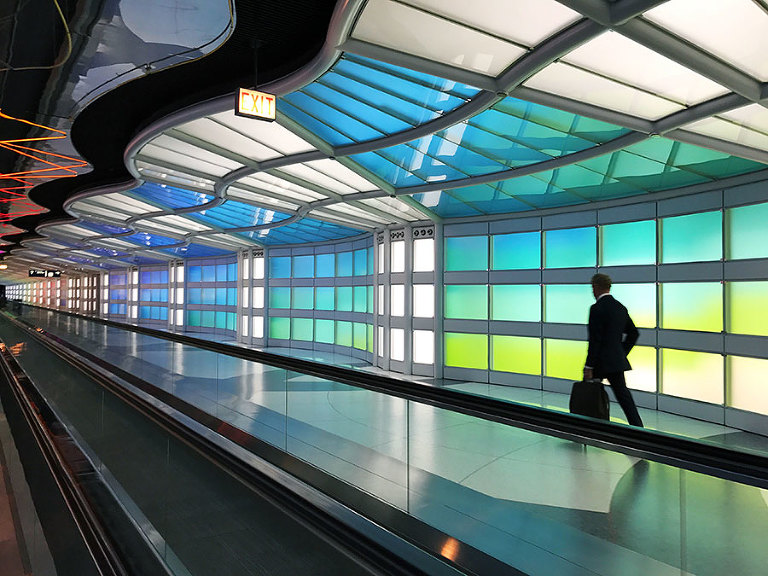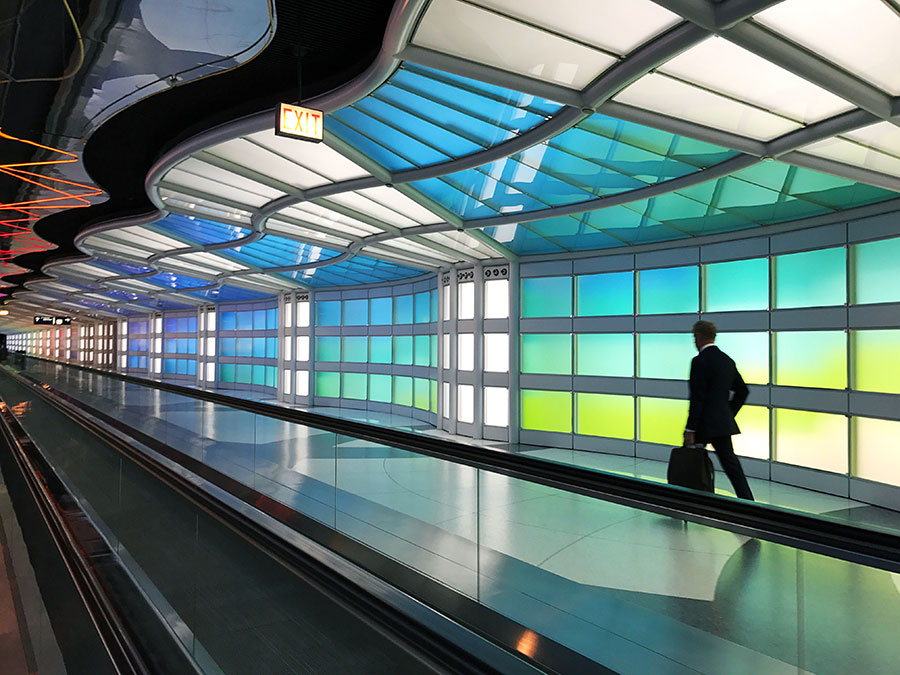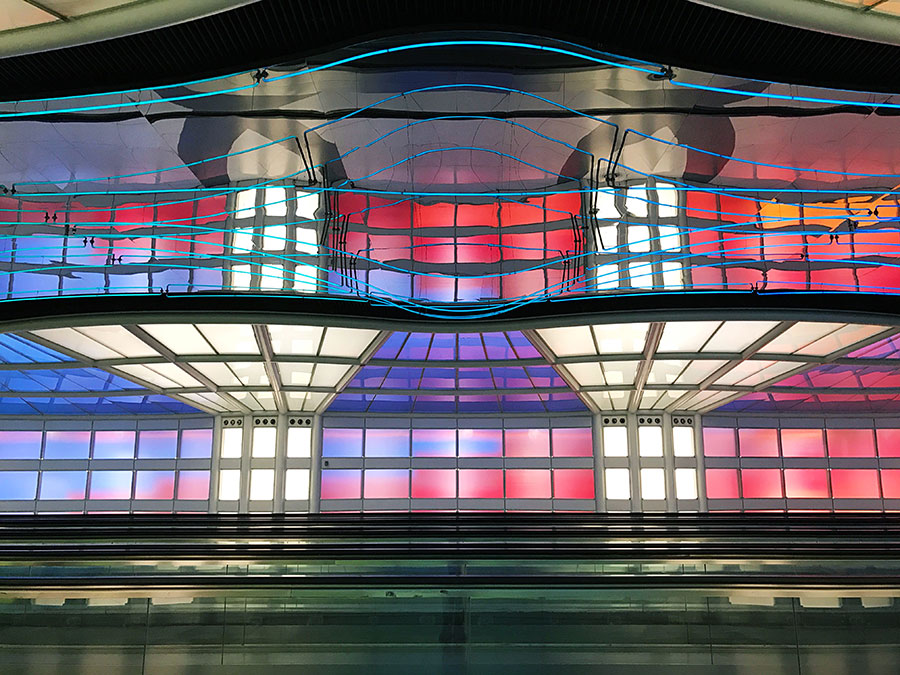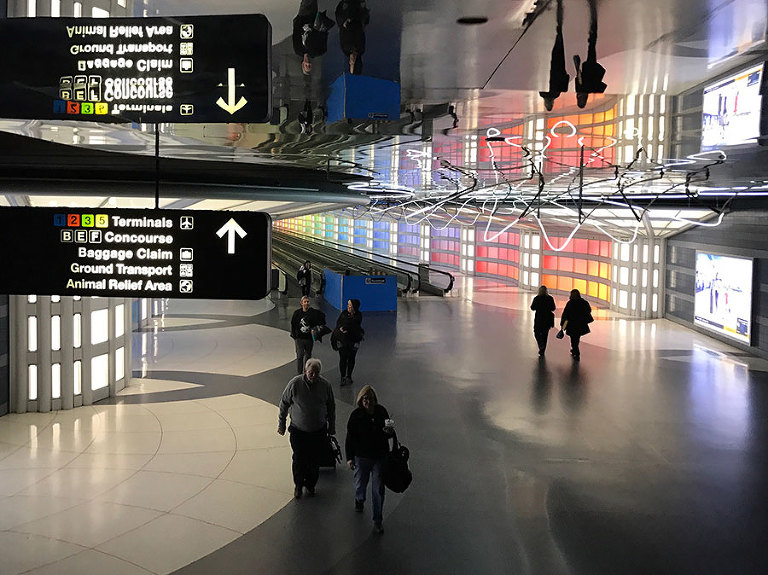 Hey, Denny and Jeanne. Not many people around at 4:00am.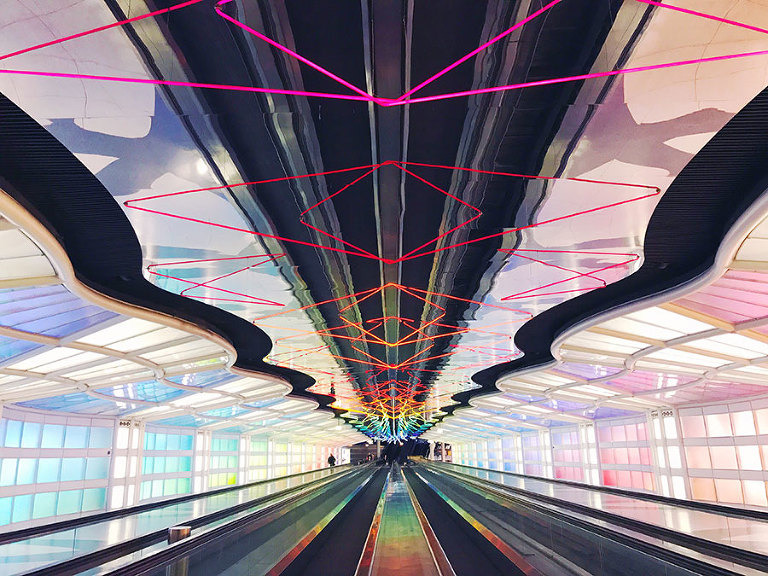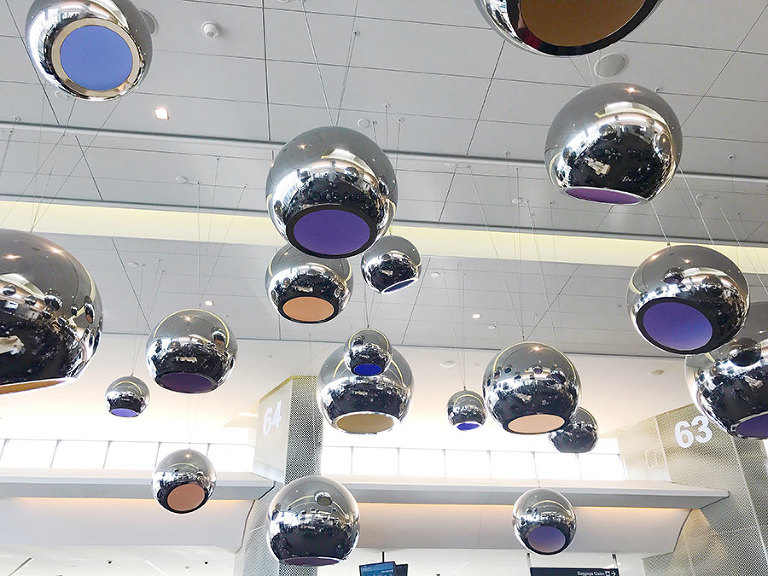 SFO. I spent my Valentine's Day in airports!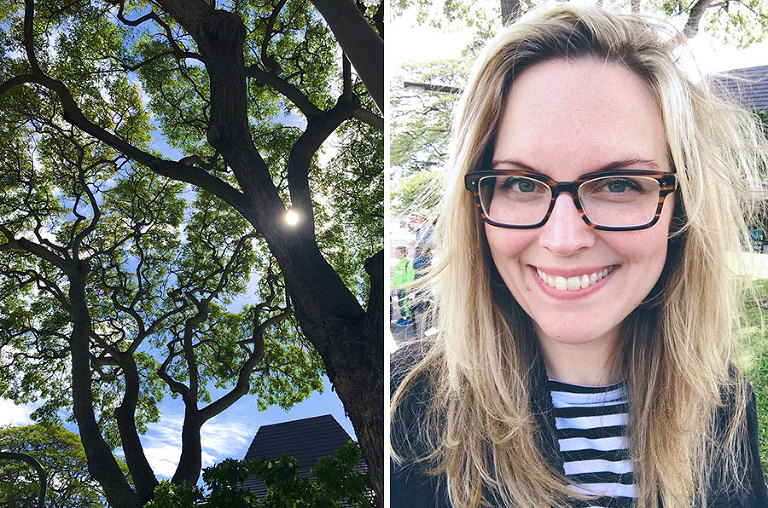 After traveling for nearly 12 hours, we arrived at the Kona airport and delighted in the warm weather.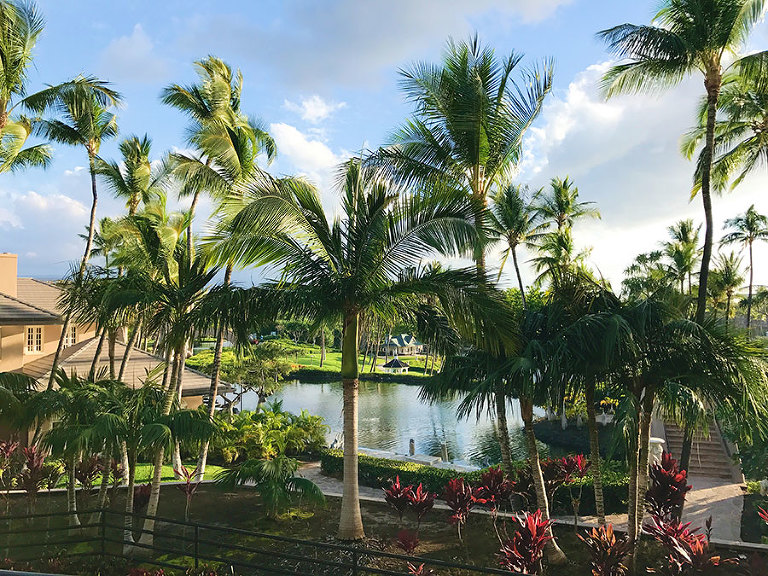 The Hilton looks nice, but trust me, no.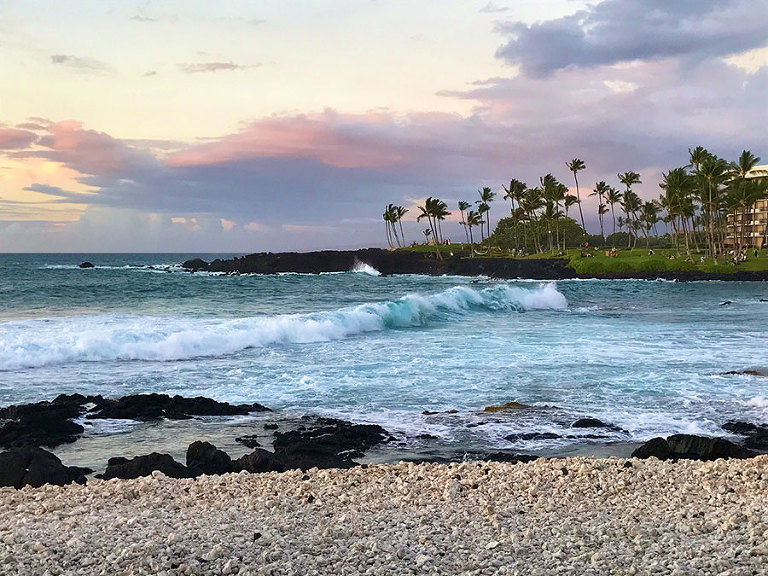 A beach that was not for swimming. Look at all of that black volcanic rock.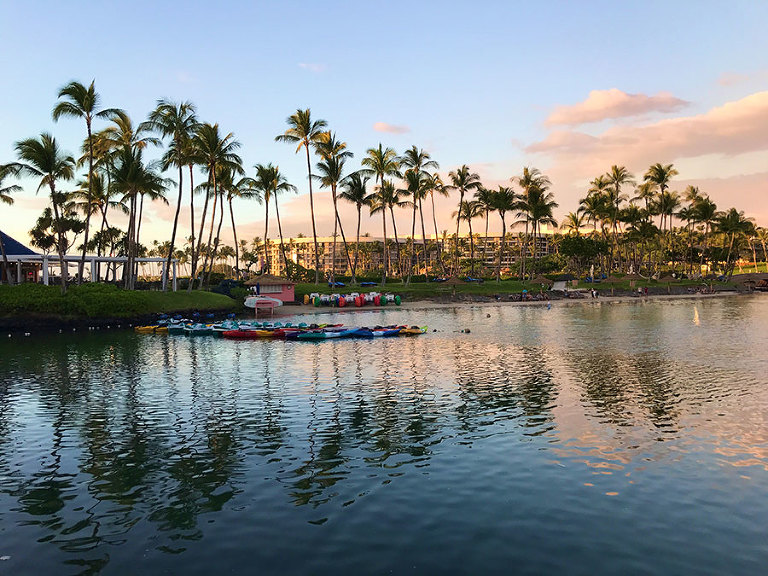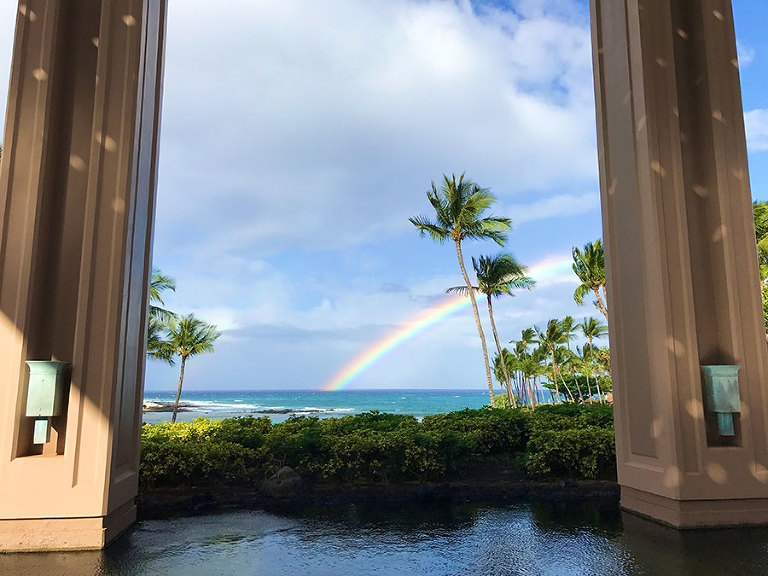 RAINBOW!!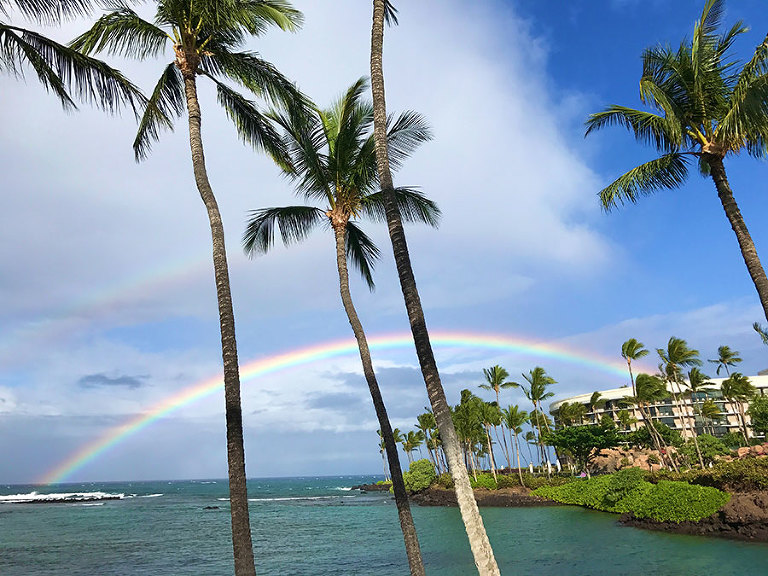 The best part of my Big Island experience.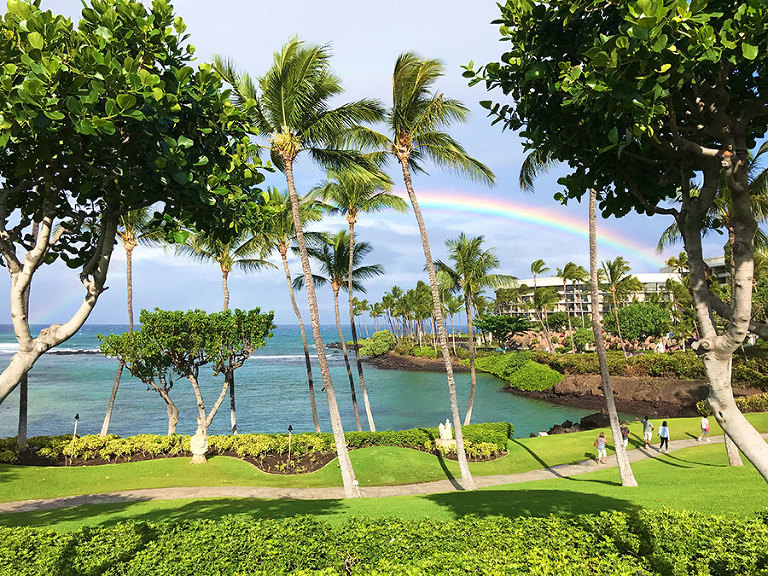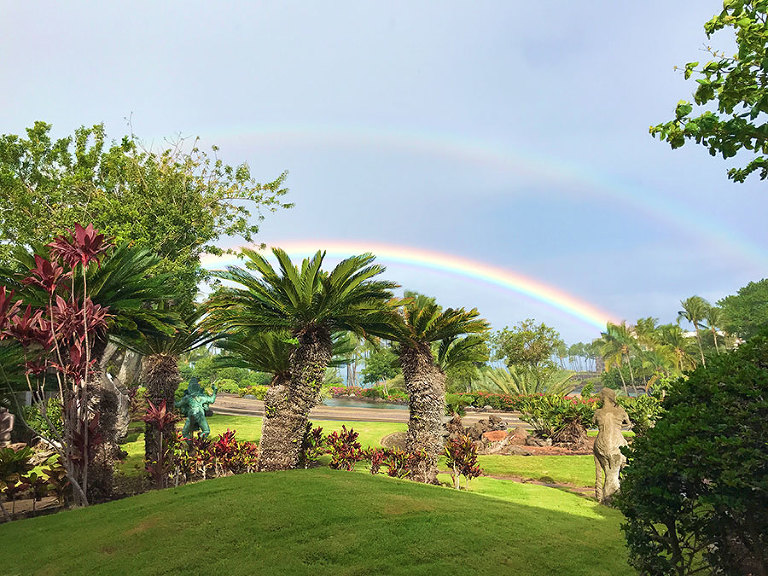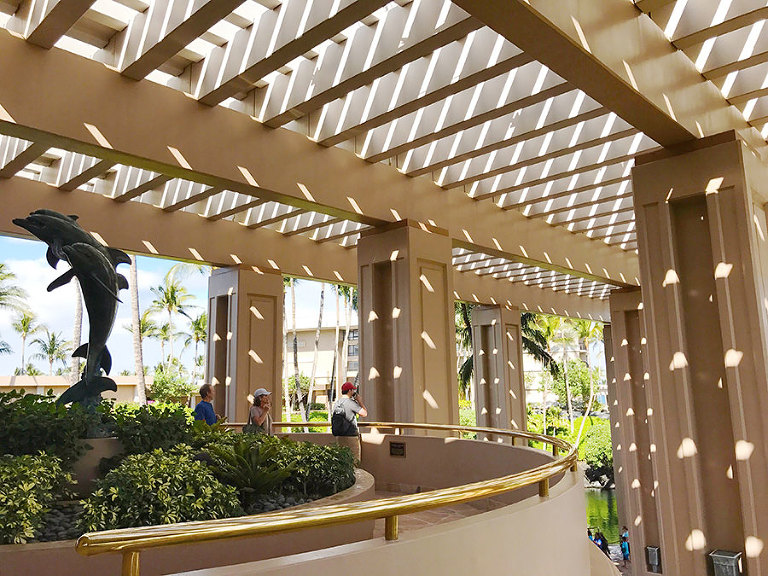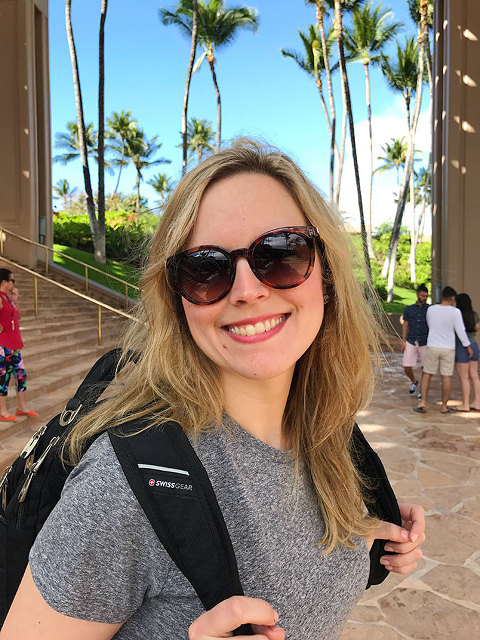 Look how excited I was to see Volcanos NP!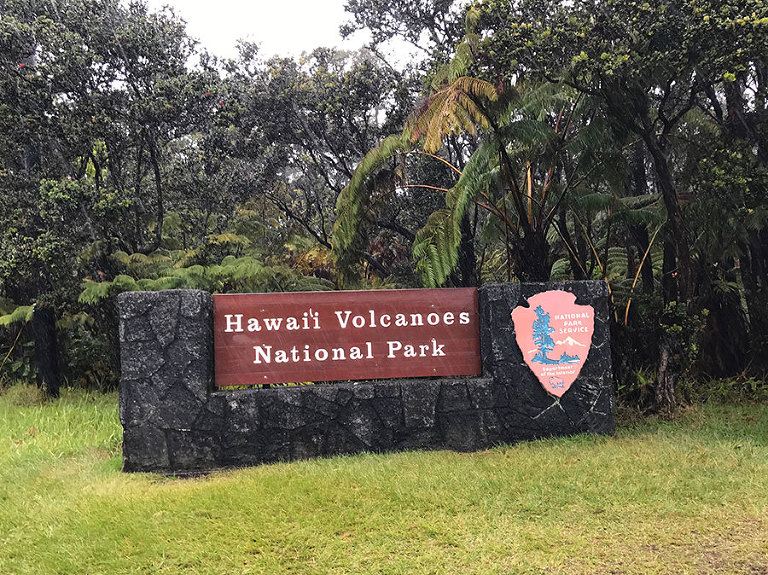 But then this was all we could see. The entrance sign. SO SAD!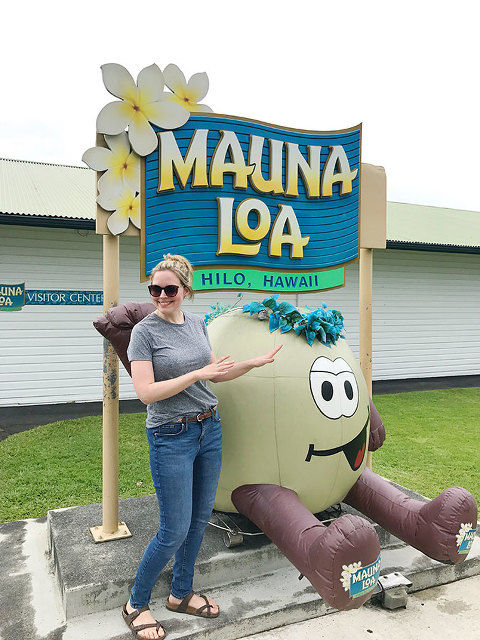 So we tried to make lemonade out of lemons — and visited the Mauna Loa factory! It was pretty fun and I love a good tourist trap every now and then. :)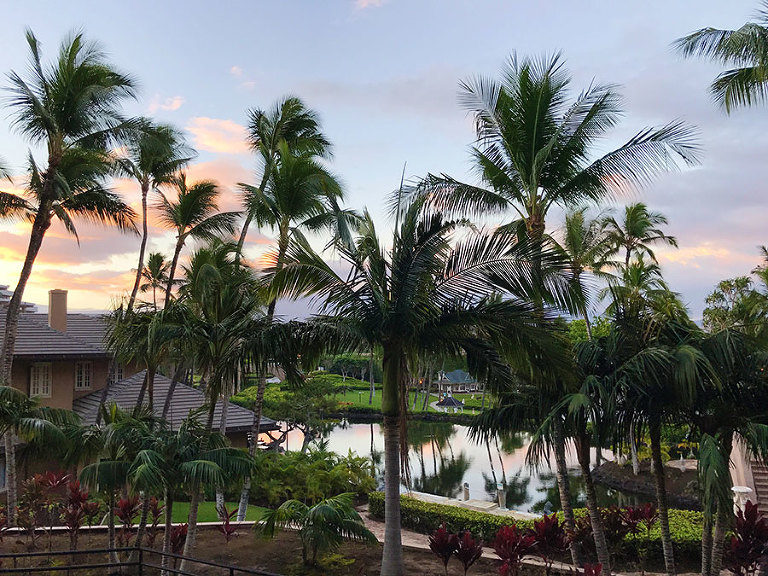 Last night on the Big Island. Peace ouuuuuut.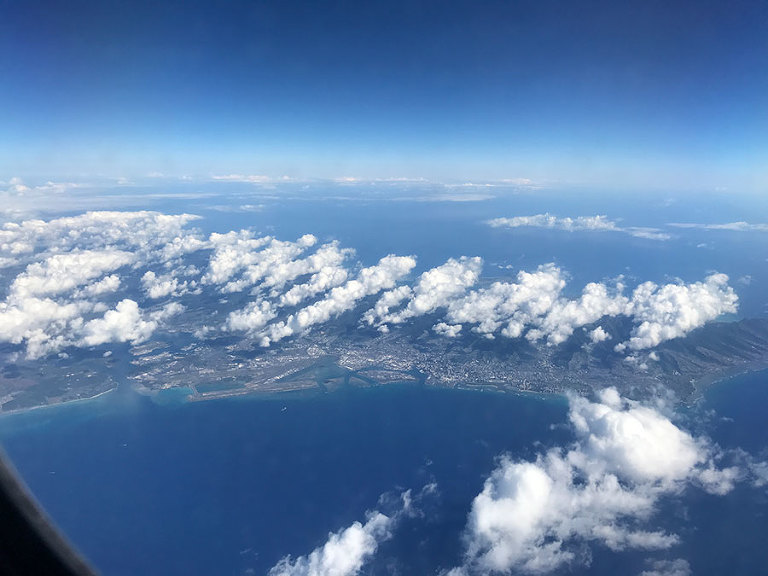 We spotted Oahu on our way to Kauai.  My photos + thoughts on Kauai will be posted sometime this week. But spoiler alert: it was a magical, stunning, beautiful wonderland.