February 2018
Where We Stayed: The Grant Hyatt Kauai Resort & Spa

Oh my holy heaven, Kauai is magical. It was my favorite island of the three we visited on this trip. The minute we got off the plane I thought to myself, "oh yes, I'm going to love it here." It's very relaxed, quiet, and full of wild chickens. Here are my bullet-pointed thoughts:
We only had 2 days here. Not enough time! I'd love to come back and spend a week.
Our hotel, the Grand Hyatt Kauai, was so lovely. Beautiful, clean, and aesthetically comforting – if that makes any sense. It took a nanosecond to forget our bad Big Island experience!
We had fruity drinks at the pool bar when we arrived, and then headed up to Waimea Canyon. Waimea Canyon is kind of like the Grand Canyon of the Pacific. The drive up is lengthy with lots of twists and turns – it was a little nauseating, but the end result was worth it!
The next day, we took a DOORS OFF helicopter ride! It was so cool. Well, it was 90% cool and 10% scary… because, again, DOORS OFF. I bought a little harness for my cell phone that I wore around my neck because I wasn't gonna be that person who drops her cell phone out of the helicopter.
The entire Jack Harter Helicopters experience was great – everyone was friendly and I felt safe the entire time. They physically seat belted you in, so you knew you were secure. Our pilot, Ian, was very chill and knowledgeable – and he got a kick out of the fact that we are from Oshkosh, as he's been to EAA!
The helicopter ride lasted about an hour – it was chilly and windy – but you guys, it was Jurassic Park come to life. They even played the theme song over the headsets! I was giddy! A large portion of Kauai is inaccessible by car – so a helicopter truly is the best way to see it all. Though next time I want to see the Na Pali coast via boat!
Denny did not participate, but he met us once we landed and snuck into our photo! Uncool, Denny! It's OK, I think he was just thrilled that his girls were back on solid ground.
After our adrenaline rushes subsided, we hopped back into the car and took a little road trip up to Princeville, Hanalei, and Kapaa. Everything was so dreamy and beautiful and colorful.
My mom and I stopped for a shave ice at Ono Ono in Kapaa – and of course, I made sure that mine looked like a rainbow. Strawberry, pineapple, and blue raz for the win! Shave ice is so good and refreshing.
Hanalei was hippie central and although I couldn't be less of a hippie if I tried, I loved the area.
Are you tired of my raving about Kauai yet?! Too bad!
We returned to the Poipu Beach area and went shopping — because it wouldn't be a vacation without a little shopping.
The next day, we had to leave. I was so sad. Happy that Maui was next, but I was really wishing for more time on Kauai. You know how you have some experiences that you know you'll remember with a smile on your face for the rest of your life? Well, this 48 hours on Kauai, doing crazy things like a doors-off helicopter ride and simple things like eating a rainbow shave ice with my momma, will be one of those memories.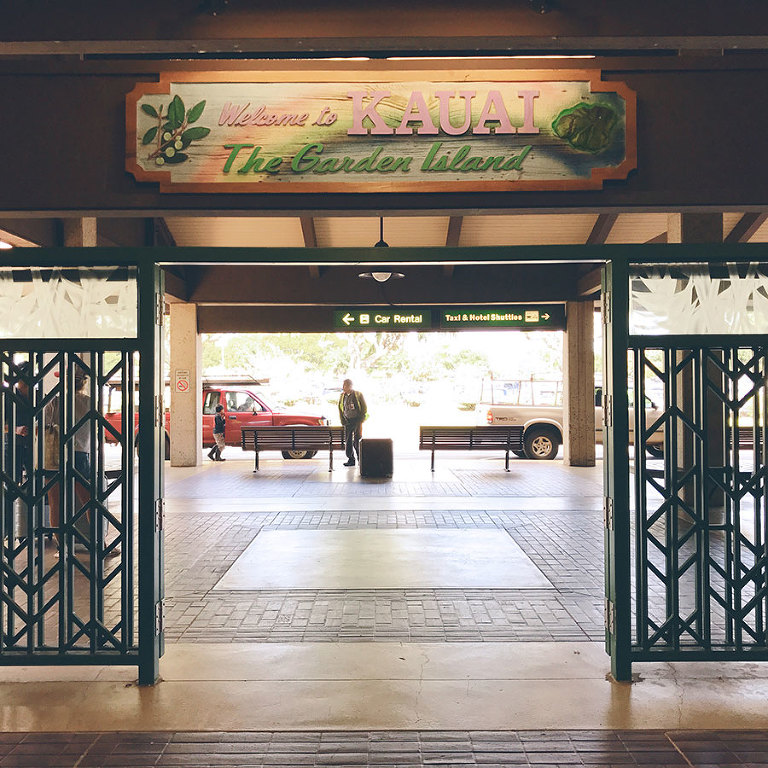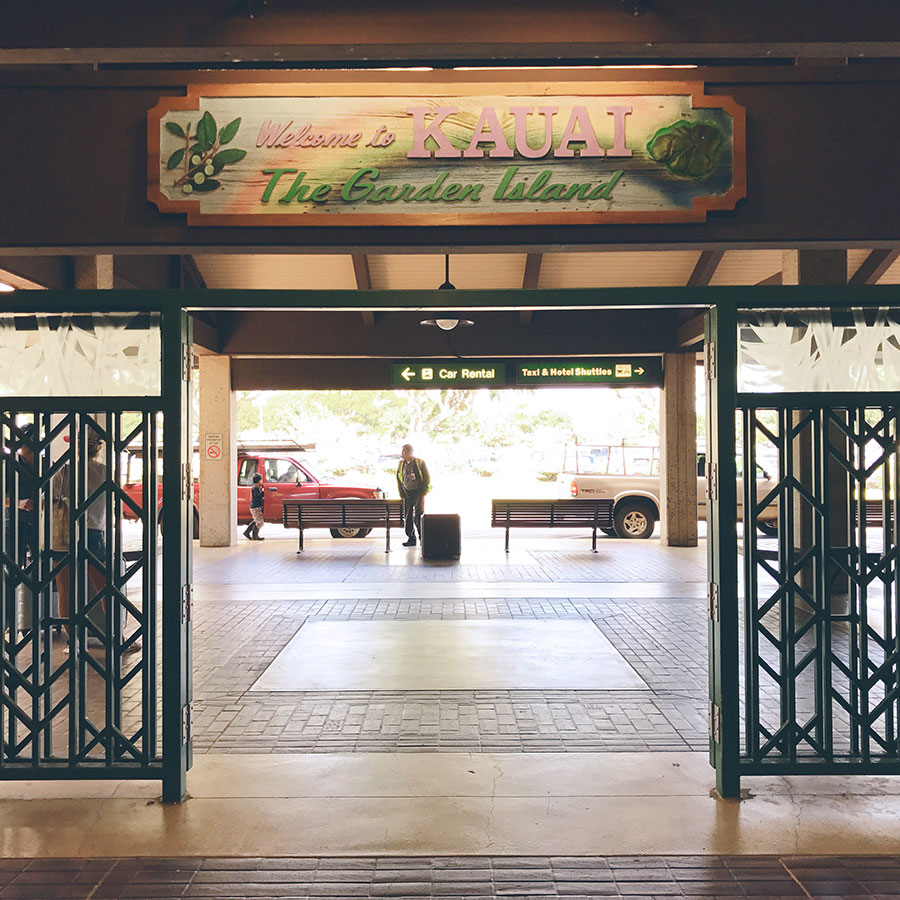 Even the airport is tiny and precious.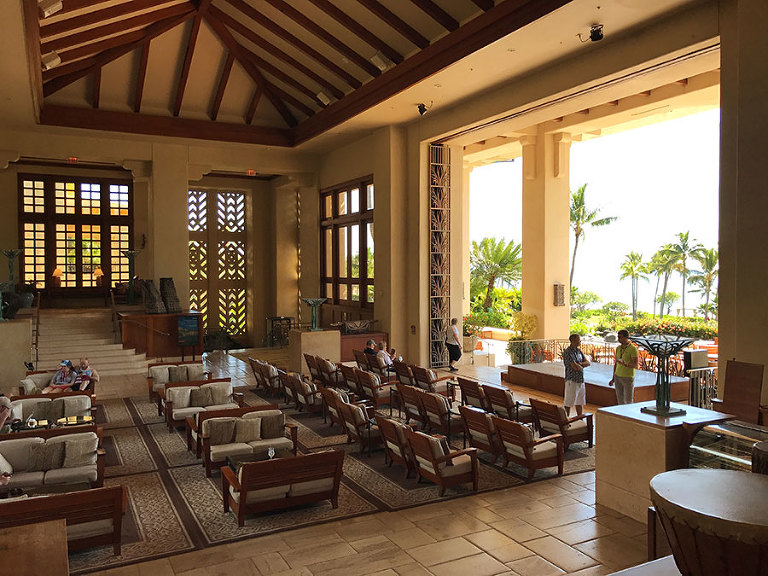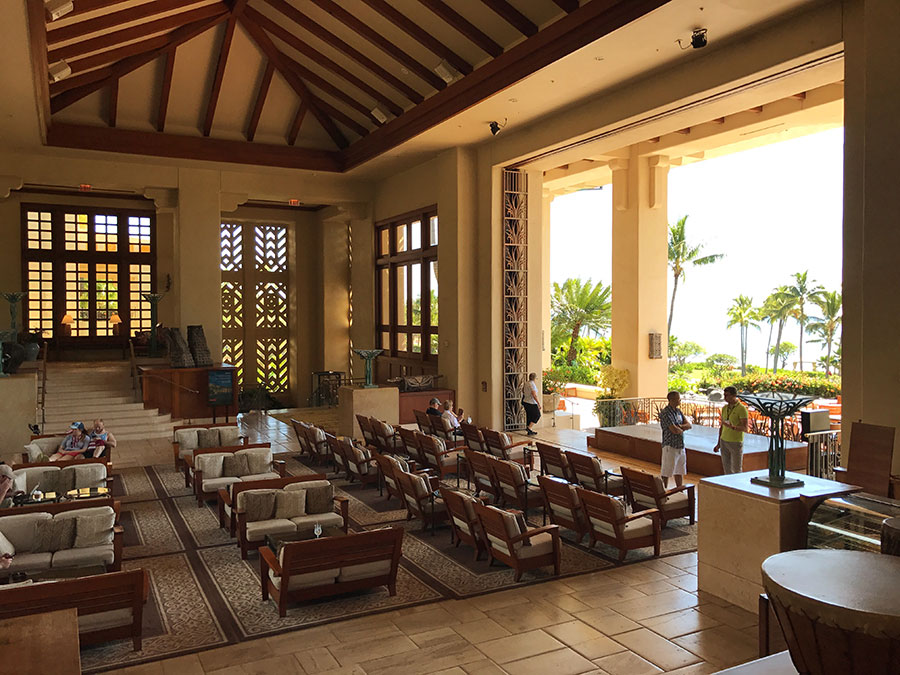 Grand Hyatt Kauai – isn't she beautiful?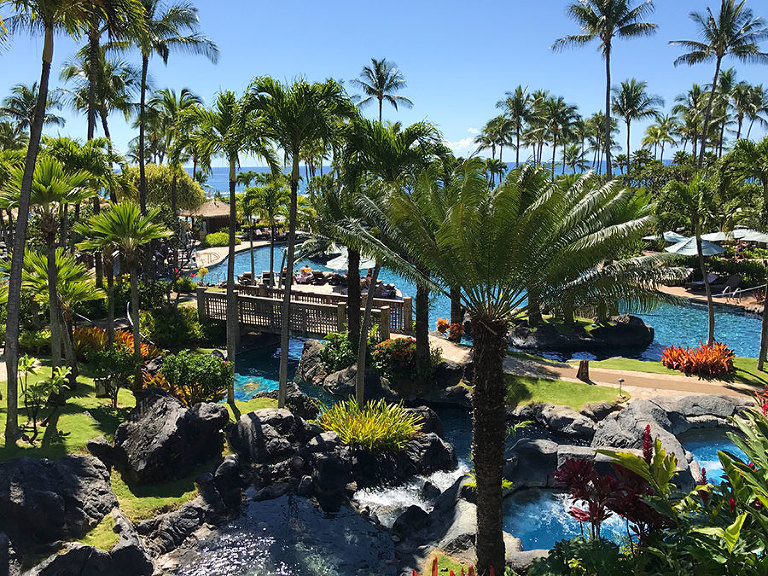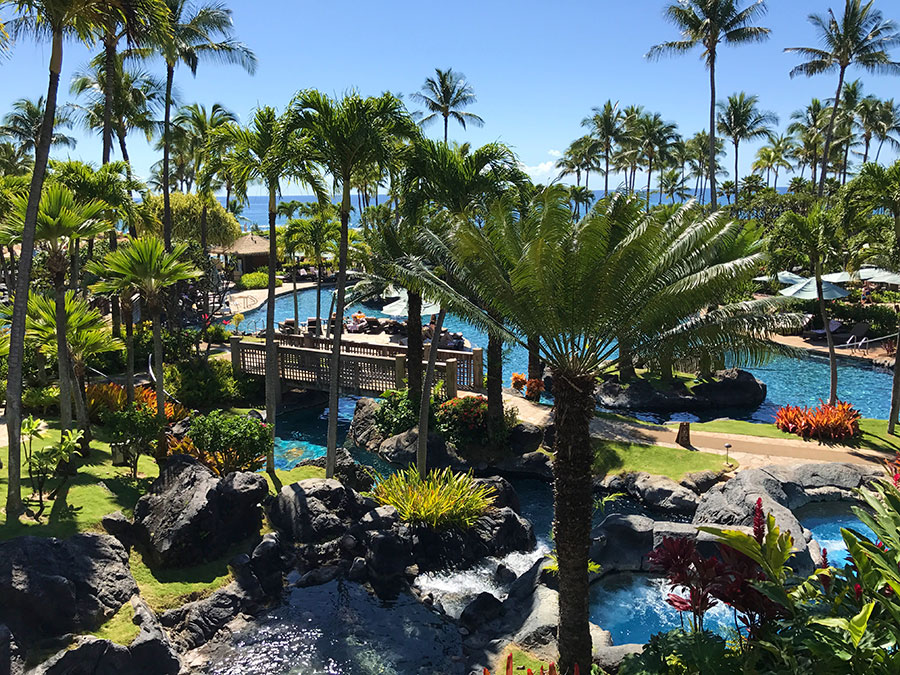 Swoon.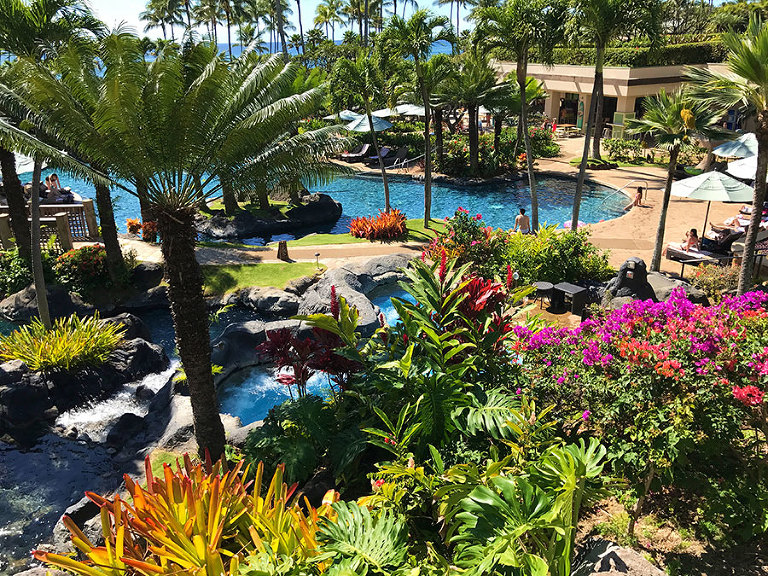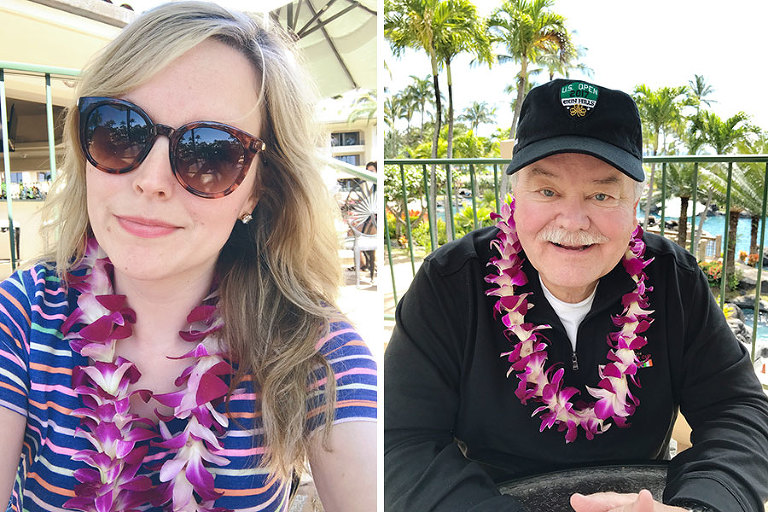 Relaxed and loving our leis.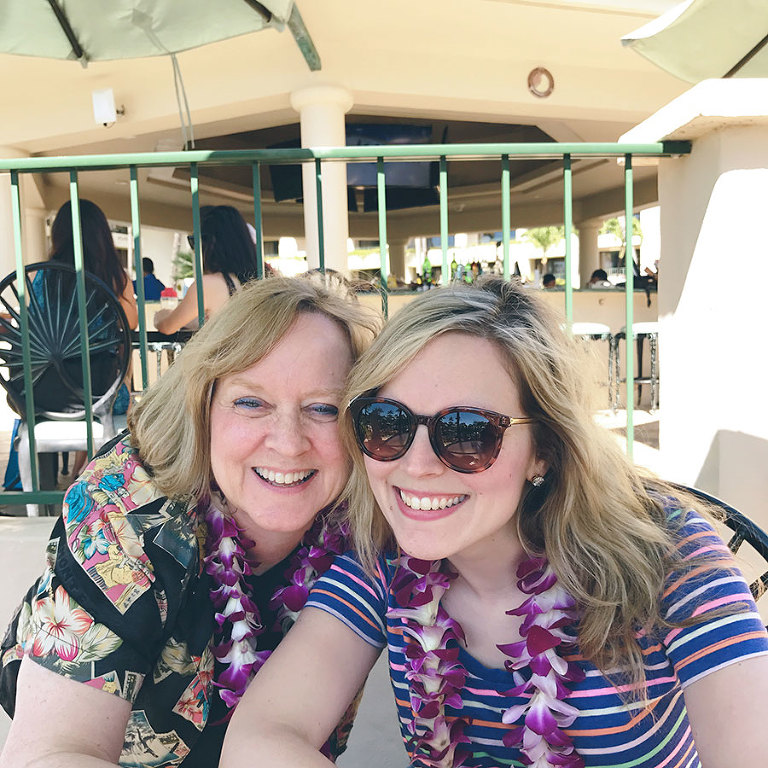 A few tropical drinks and all is right in the world.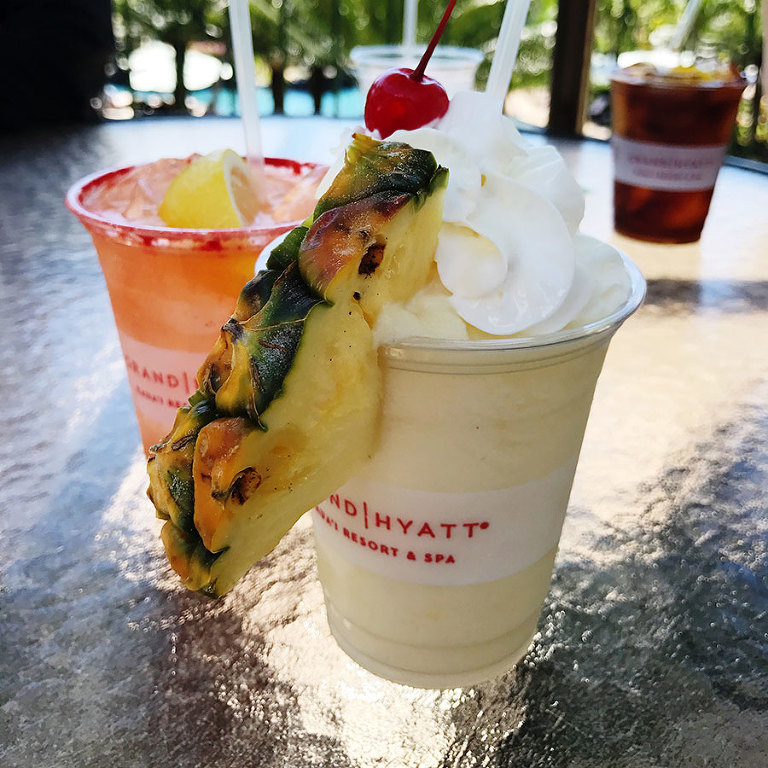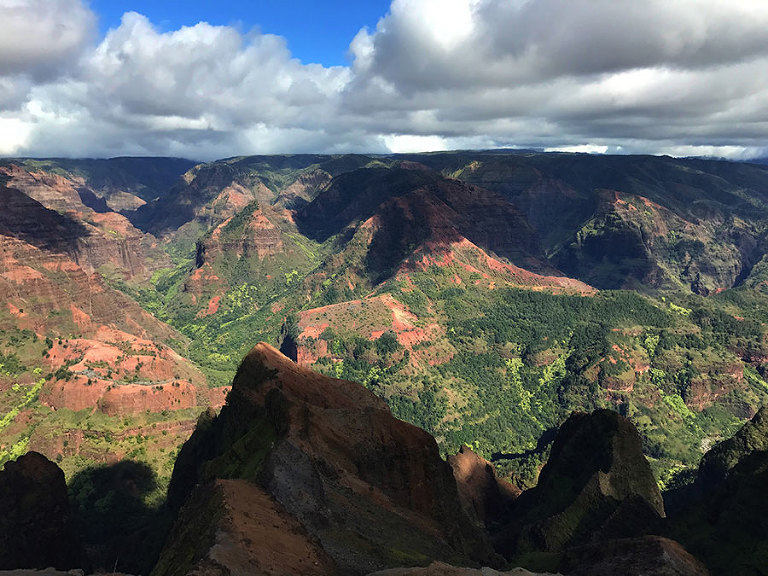 Waimea Canyon! Photos don't really do it justice.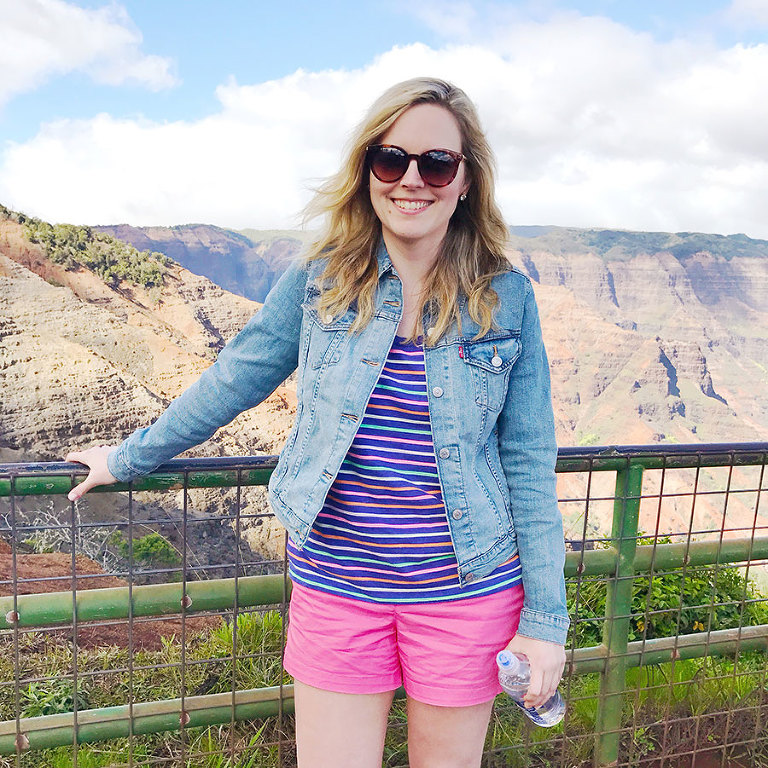 JB's photo-taking skillz are improving!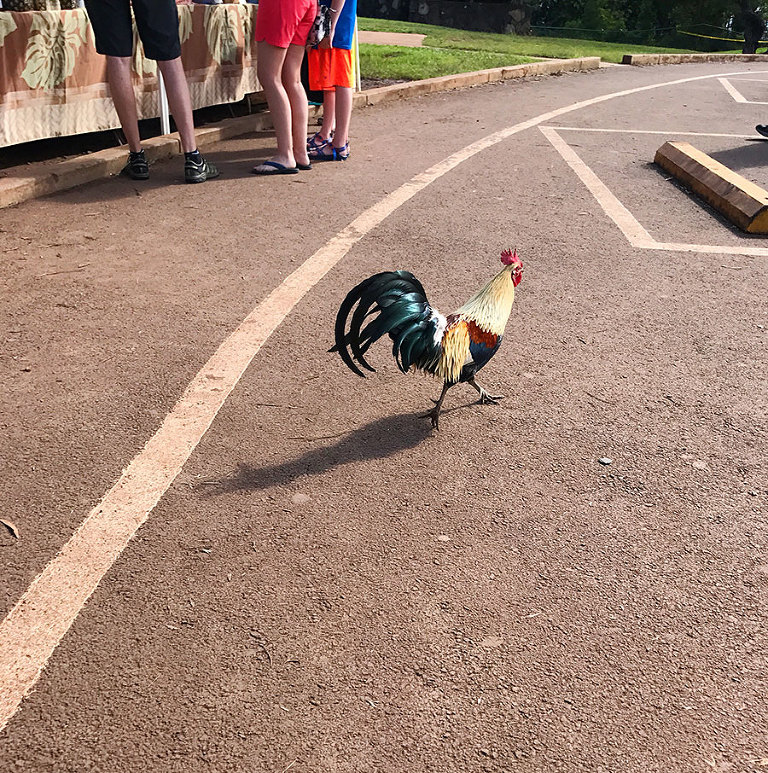 Chickens everywhere.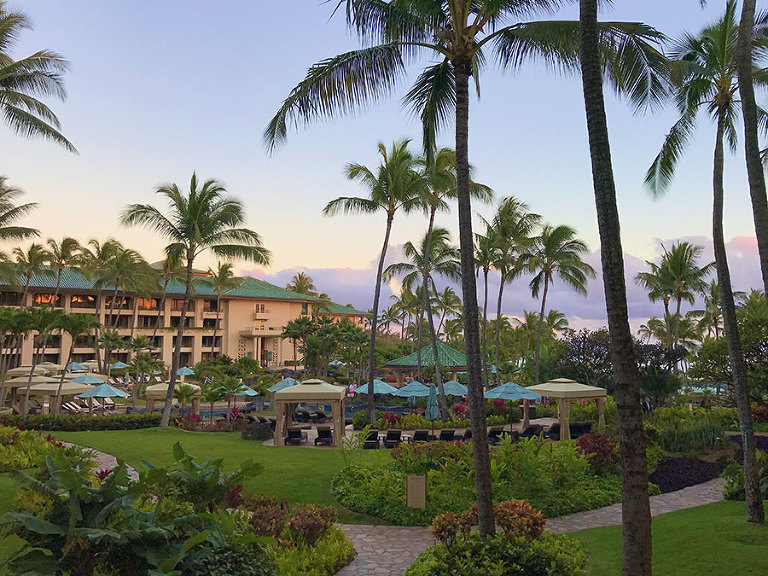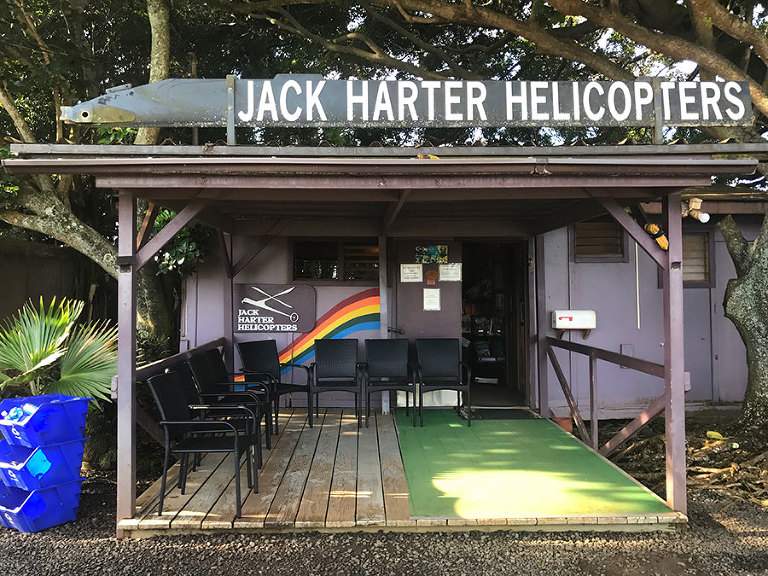 Adventure awaits!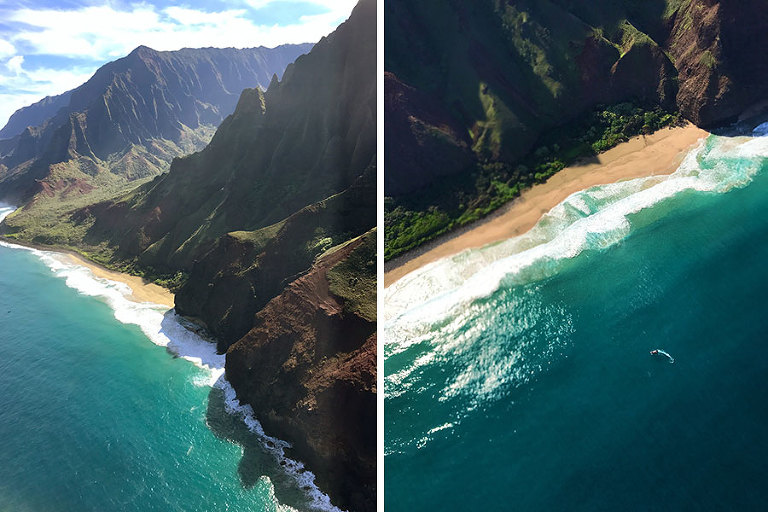 Na Pali Coast. So beautiful!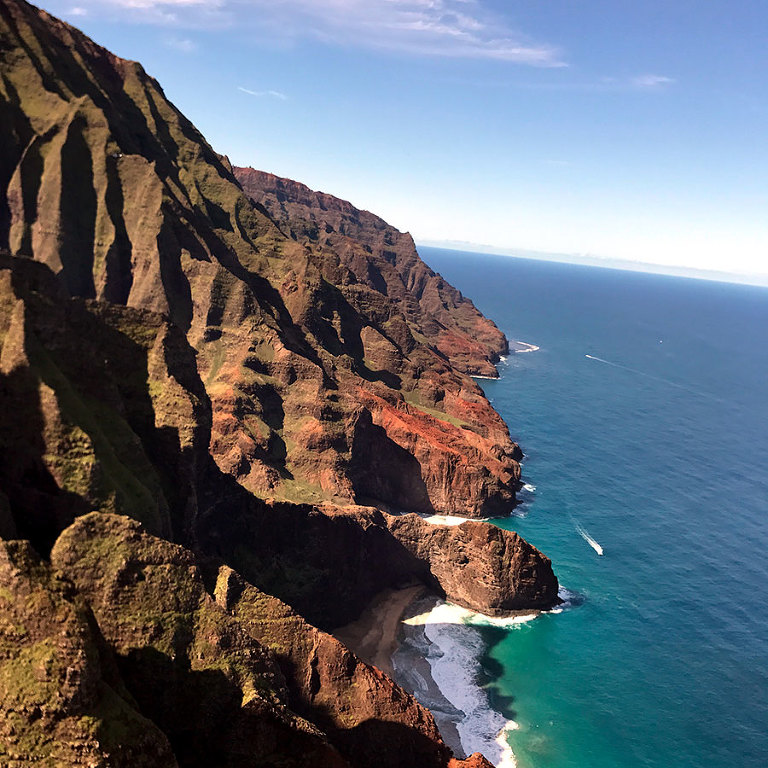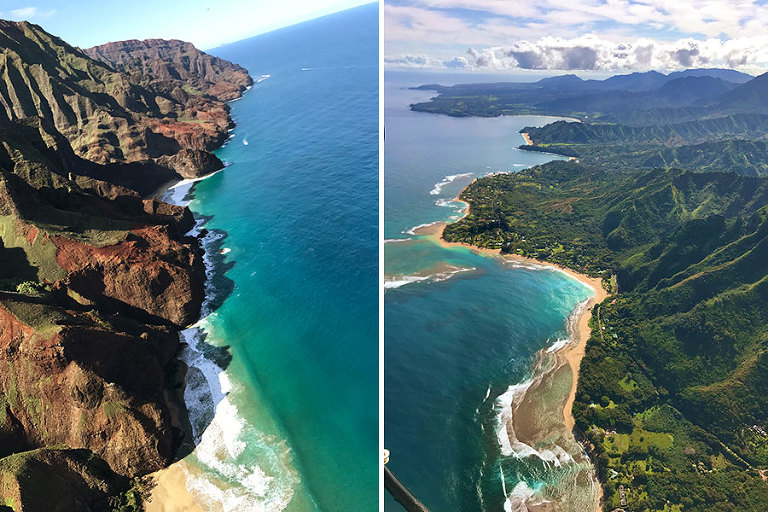 Sorry that some of these photos are a little off kilter. It's more difficult than you'd think to take iPhone pics while you're up in the air!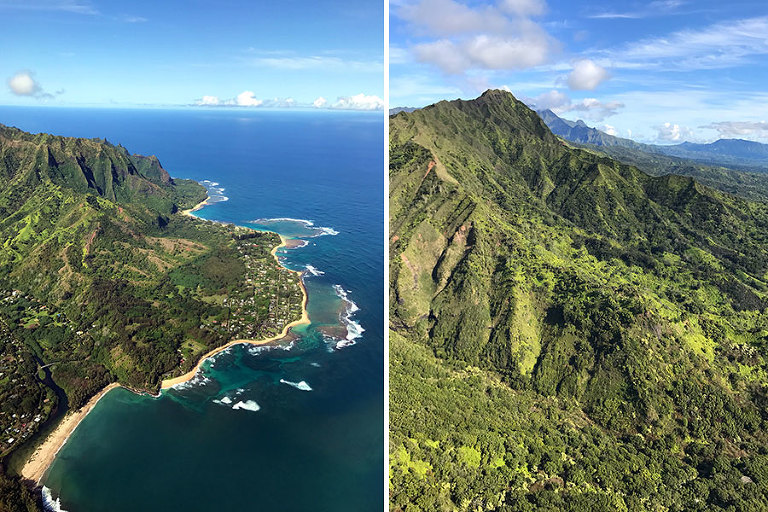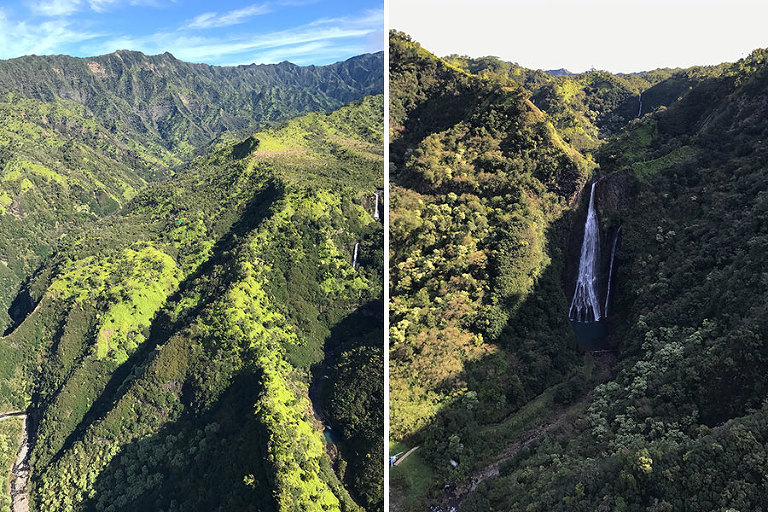 Welcome to Jurassic Park. That's Manawaiopuna Falls on the right – which is featured in one of the opening scenes of the movie.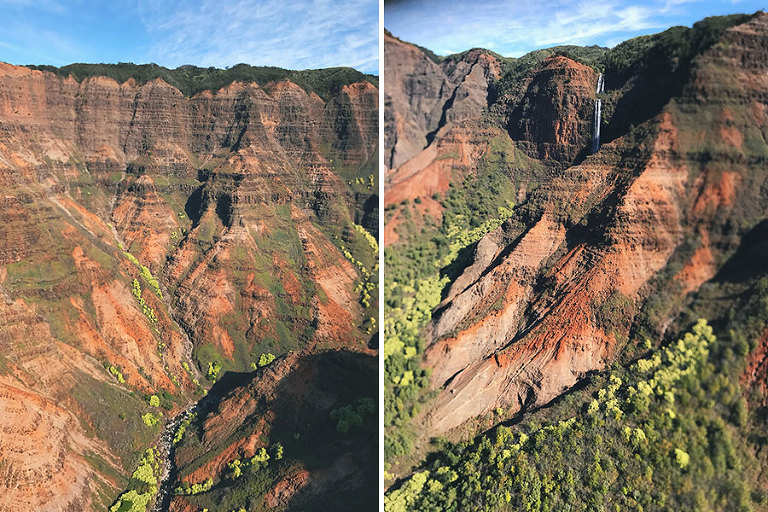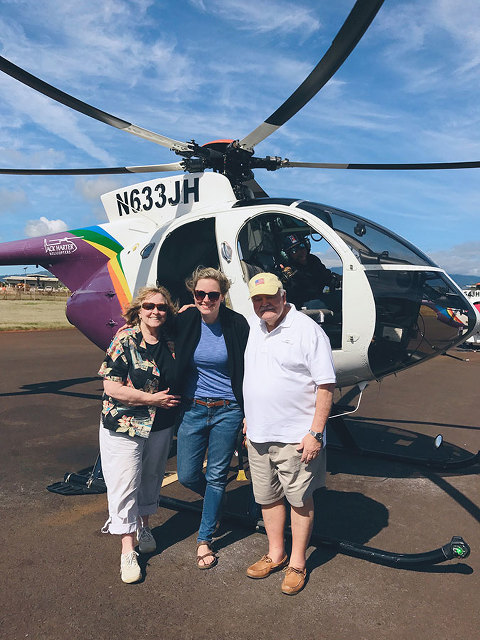 We did it! I thought it was really fun and I'd do it again – it's like being on the world's coolest roller coaster.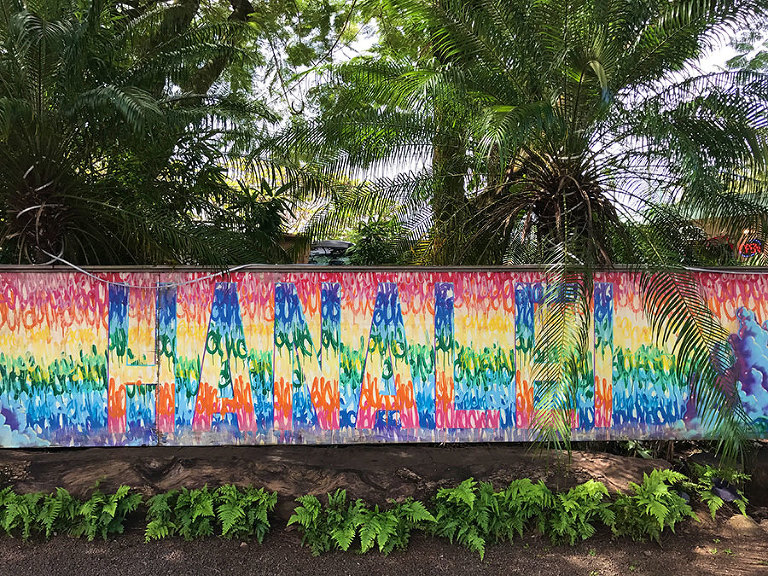 Puff the Magic Dragon-land.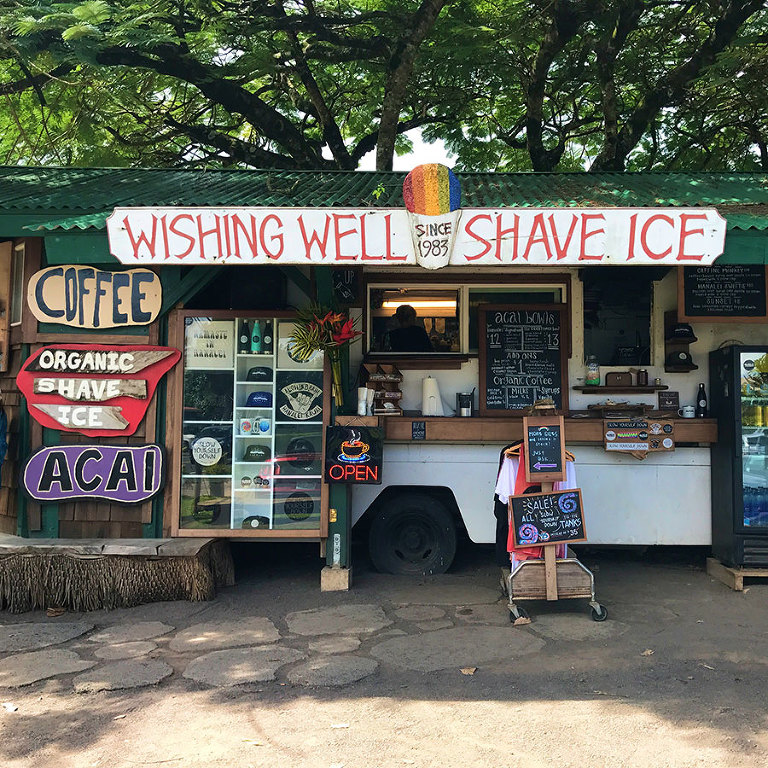 Oh look, more shave ice!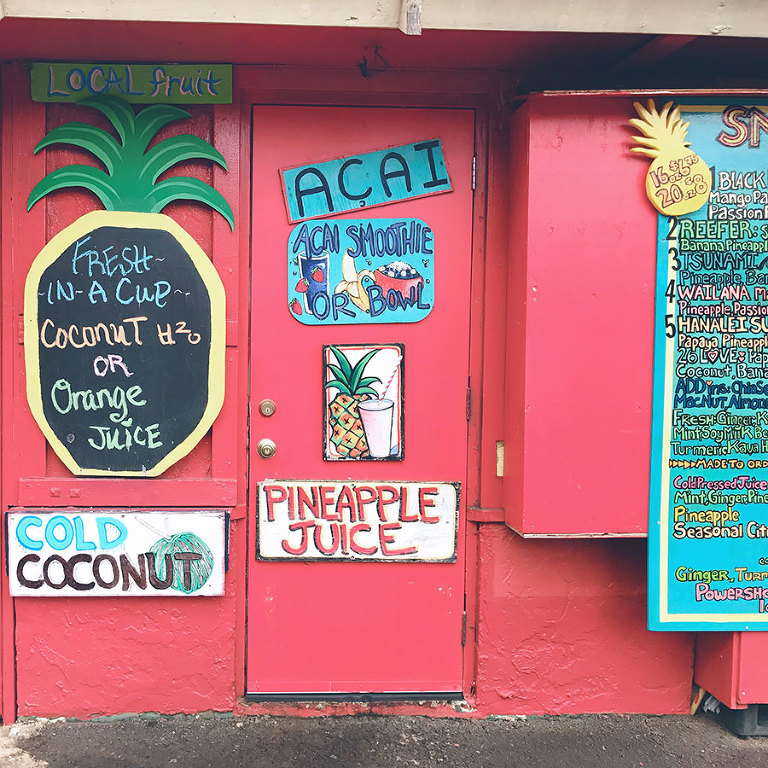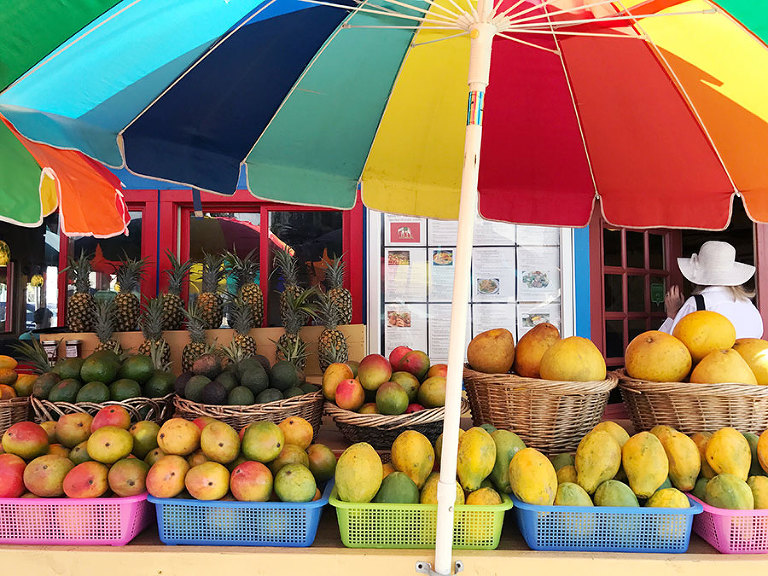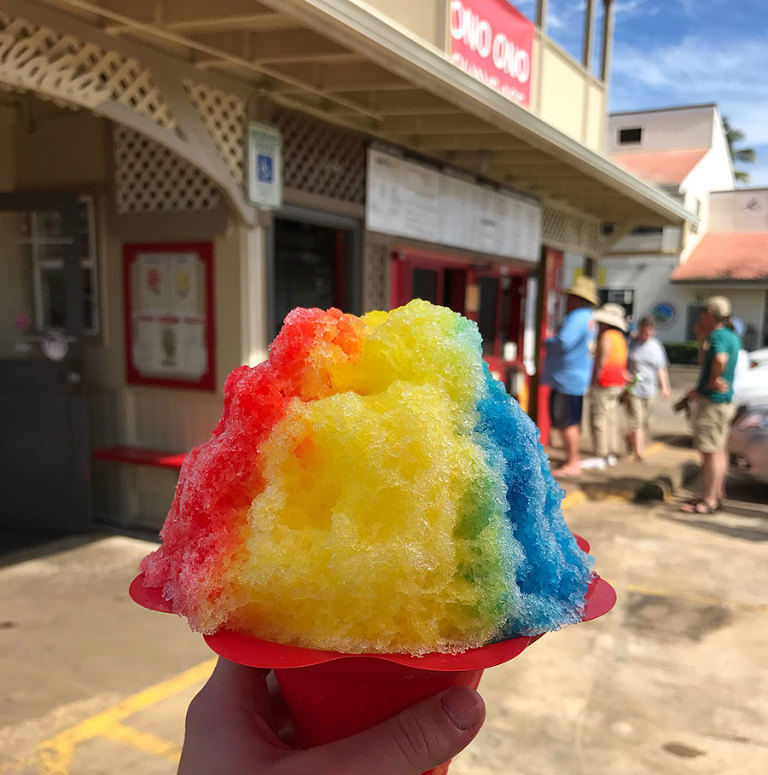 Isn't it pretty?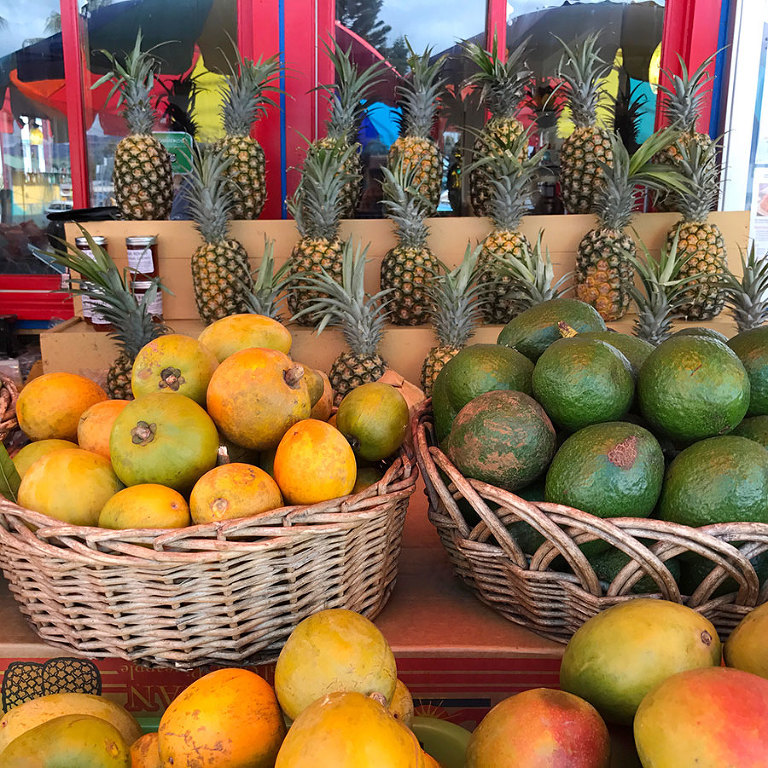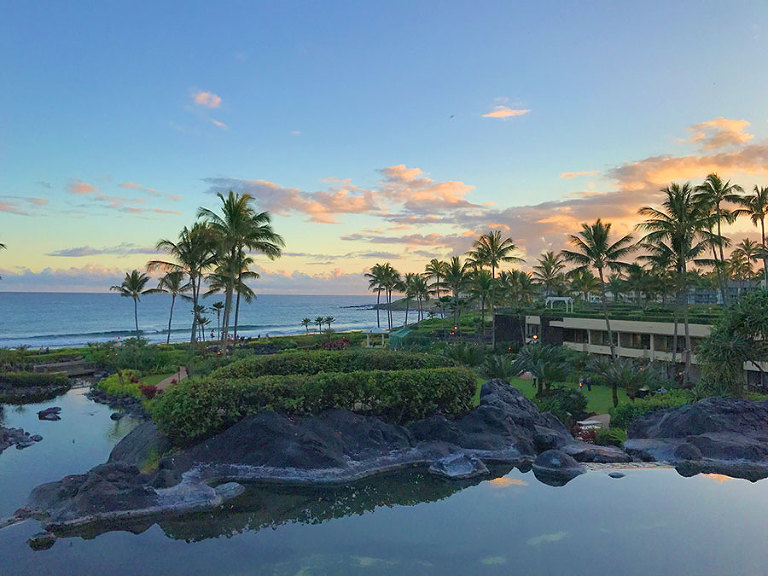 Back at the hotel – with more gorgeous views!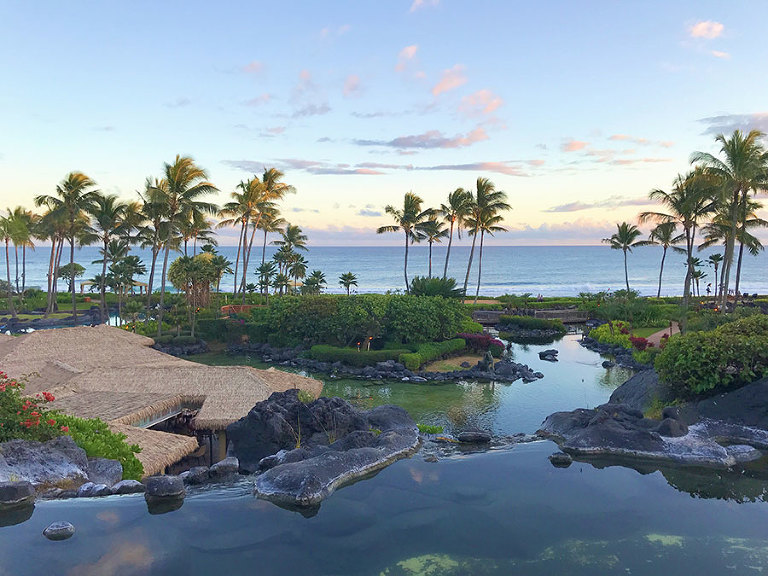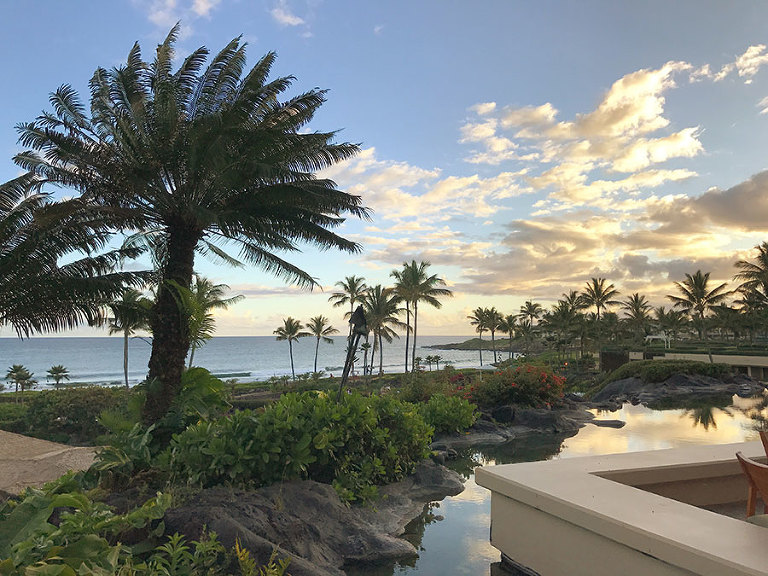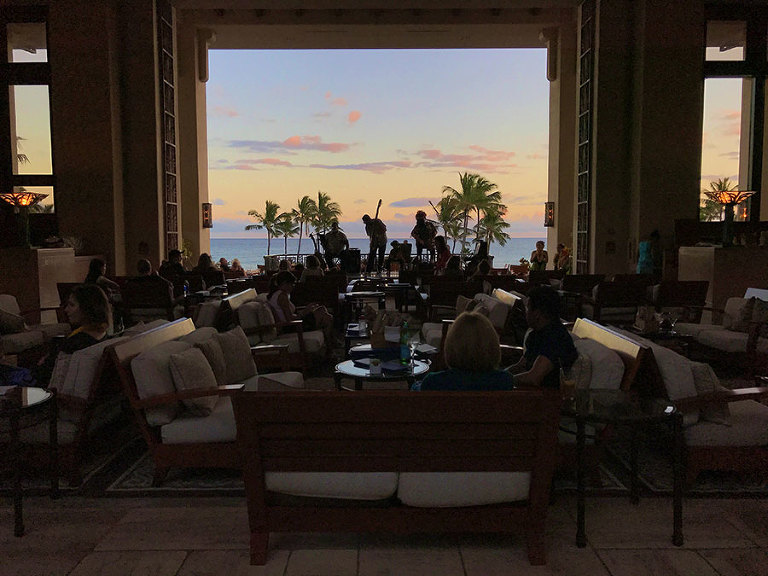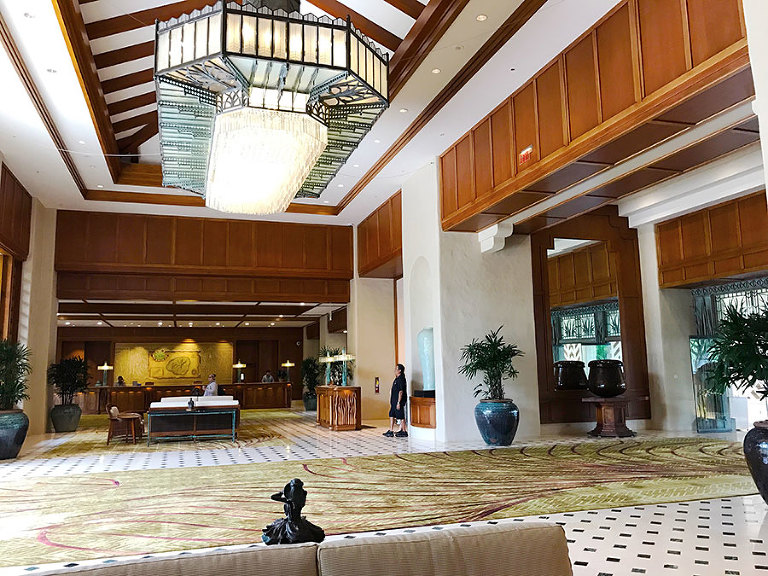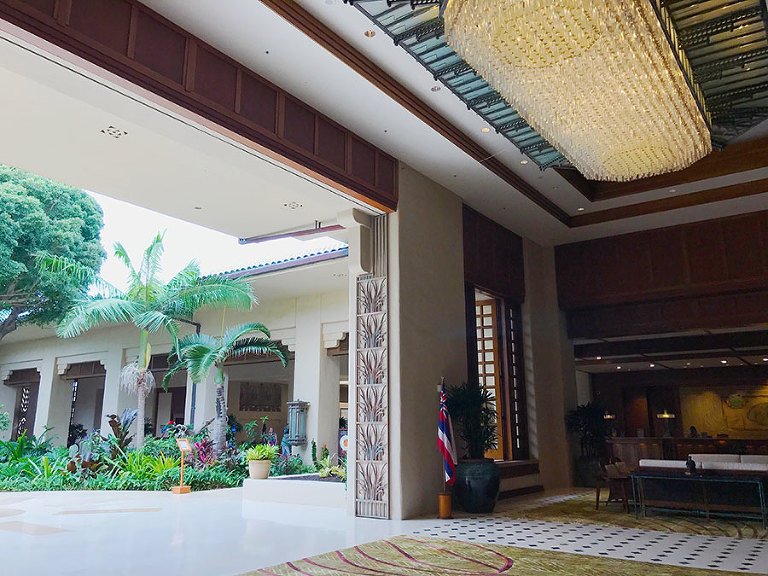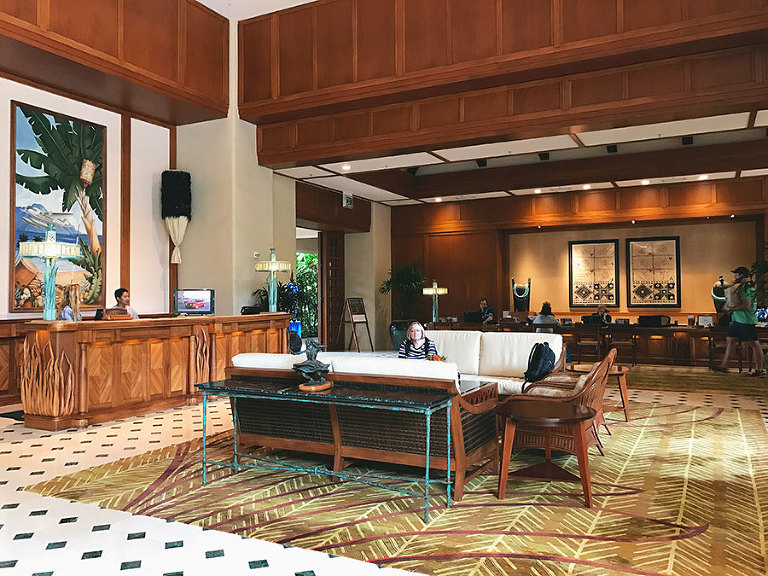 Hey, Beannie.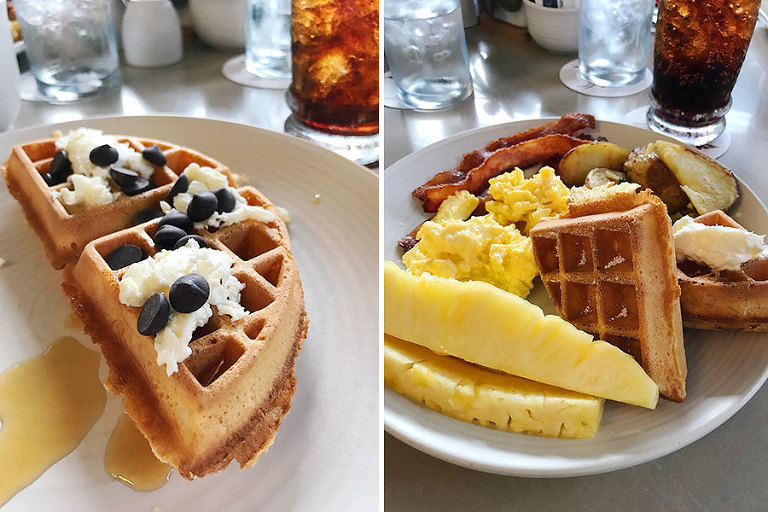 Vacation eating is the best. Chocolate chip waffles! Pineapple! More waffles!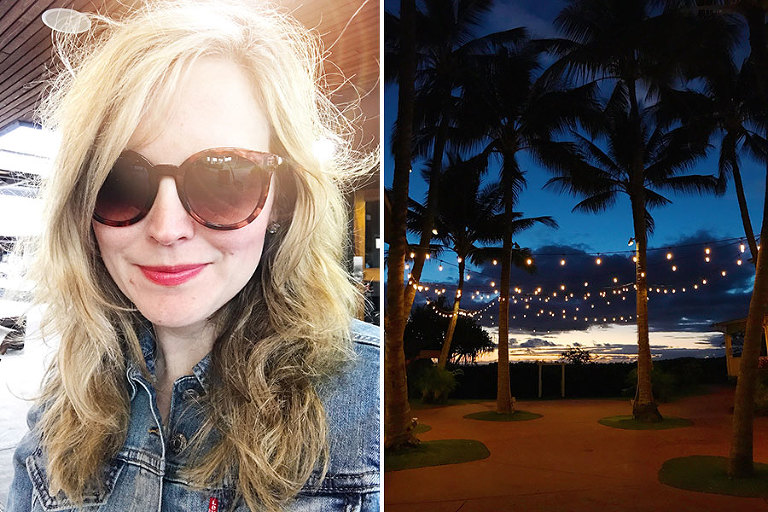 Goodbye for now, Kauai. You were spectacular!