February 2018
Where We Stayed: The Kaanapali Alii

Here's the last of the Hawaii posts. Maui! Maui was the familiar old friend of this trip. I've been to the island many times — as a little kid, as a teenager, as a college kid, and as an adult. It's always lovely but we were all surprised at how crowded it felt this time around — more traffic and more people! It's full of memories though, so it'll forever be a favorite place.
The day we arrived on Maui was terrible – windy, RAINY, gray, and again, so much rain. The weather forecast was not good and we were becoming very concerned that our time on Maui would be nothing but rain. It took forever to pick up our rental car, it took forever to drive to our condo, and we were all a little grumpy. So we stopped at the grocery store, picked up a pizza, cooked it at our condo, and had a sad first night on the island!
The next day, however, I woke up early, checked the weather, and probably looked like a kid smiling on Christmas morning. It was beautiful outside. Sunny with clear blue skies — just what we wanted! And it pretty much stayed that way until the day we left. We lucked out and are very grateful!
We went to the Shops at Wailea for some retail therapy and had lunch at the Tommy Bahama restaurant – which was a fond memory from our last trip. The food was delish! Later in the day, my mom and I walked down to Whalers' Village – a shopping center down the beach from our condo. Are you sensing a shopping theme for our first day?
The next day we explored Lahaina. I have a love/hate relationship with Lahaina – it wouldn't be Maui without it, but it's kind of the seedy tourist trap area. *shrugs* HOWEVER, Dole Whip has made it to Maui and I almost screamed with delight when I discovered this! Y'all know how much I love Dole Whip.
We had a late lunch and many fruity drinks at the Westin next door to our condo building. The Westin's food was really good — and their drinks were even better. It was so relaxing!
The next day was a lounge around day. We went to breakfast, sat at the pool, napped, lounged some more, etc. Rough life, eh? I went to the Chinese New Year celebration at Whalers' Village, which was really cool.
I've kind of lost track of days, but one night we went to dinner at Ruth's Chris Steakhouse and it was so disappointing! Normally we love Ruth's but man, this was a bummer. Never again!
Our last day on Maui was cloudy and dreary. Not much to do except shop (again) and eat (some more). Good thing we excel at both activities.
I enjoyed this trip to Maui. Last time I was there (10 years ago), it was go-go-go-go-go with non-stop planned activities like ziplining and snorkeling. This time around, it was more relaxing and a do-nothing kind of attitude. Loved it.
I joked with my mom that I'd like to come back to Maui again… but hopefully sooner than 10 years from now ;) Thanks to my parents for a wonderful vacation and for allowing me to tag along. I'm lucky for every day that I have with them.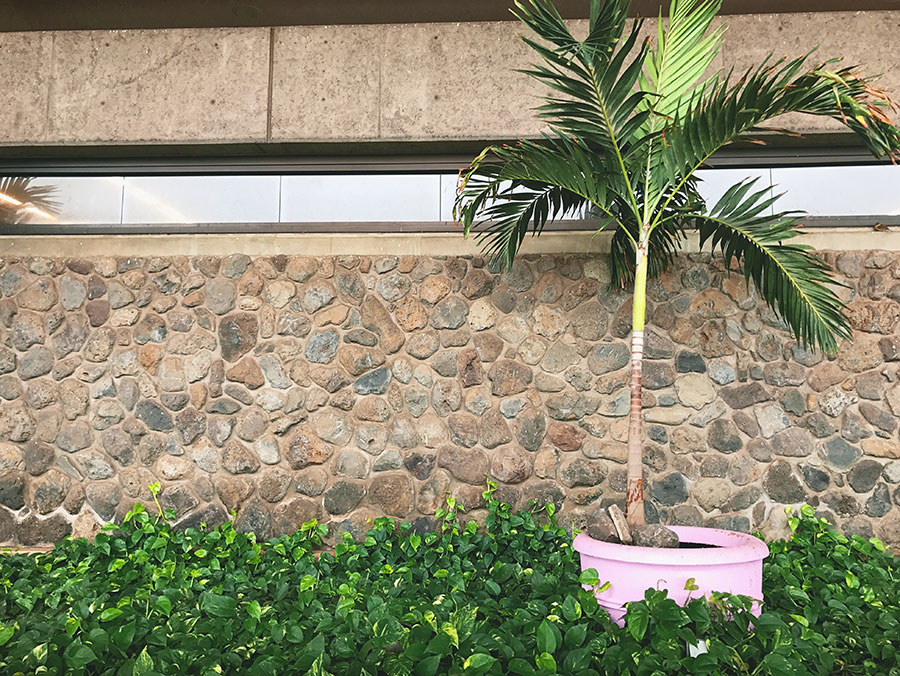 A depressing airport photo of our depressing arrival.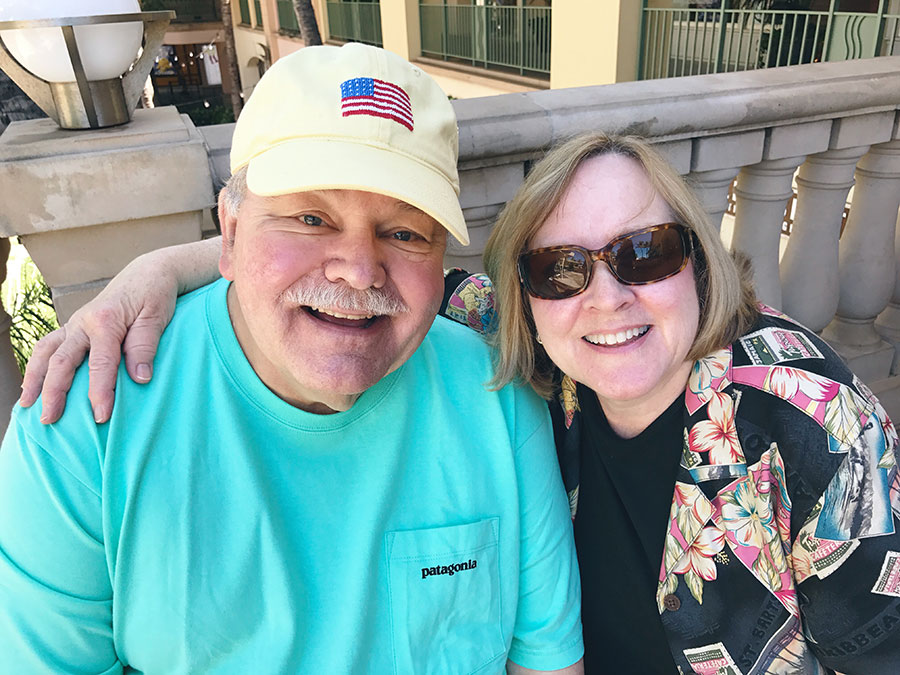 But the next day was sunny and we were all happy!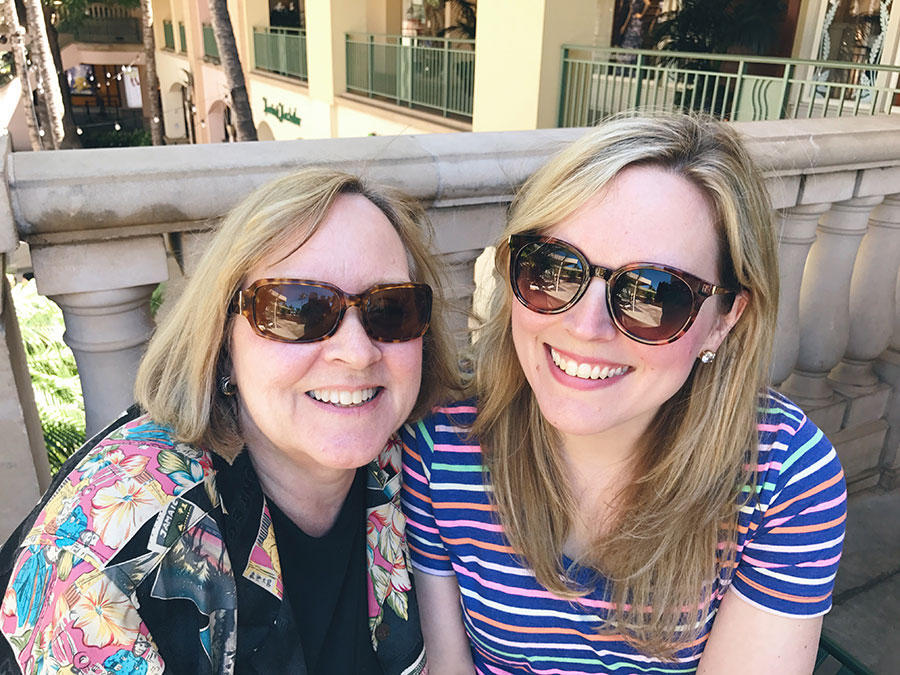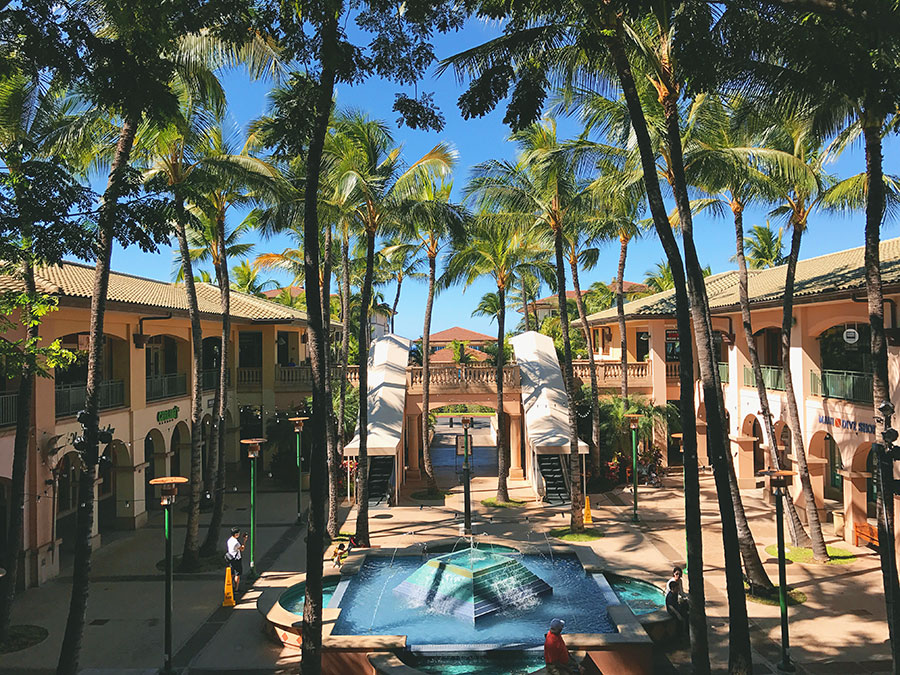 Shops at Wailea.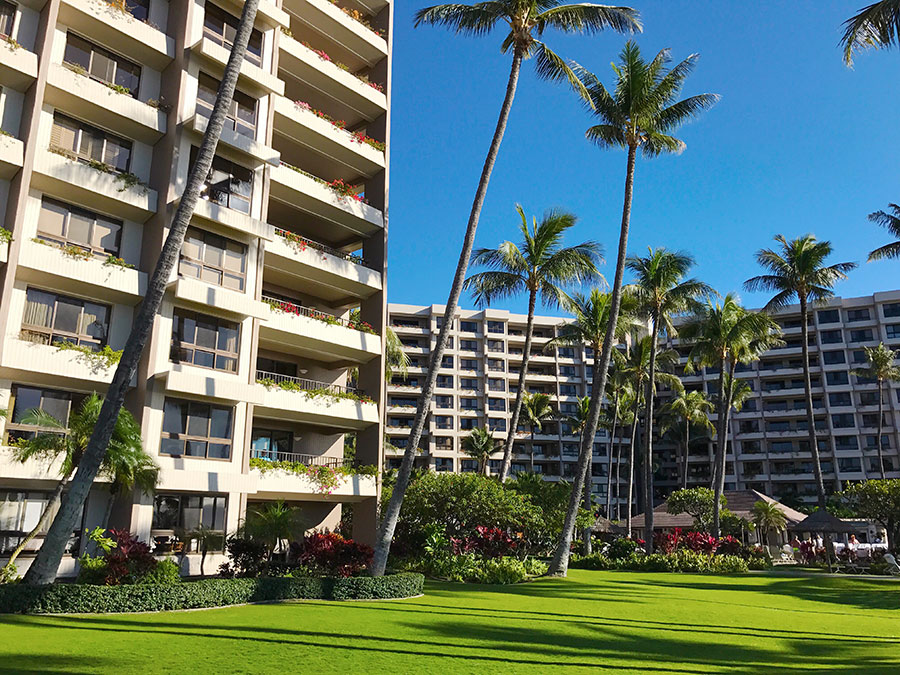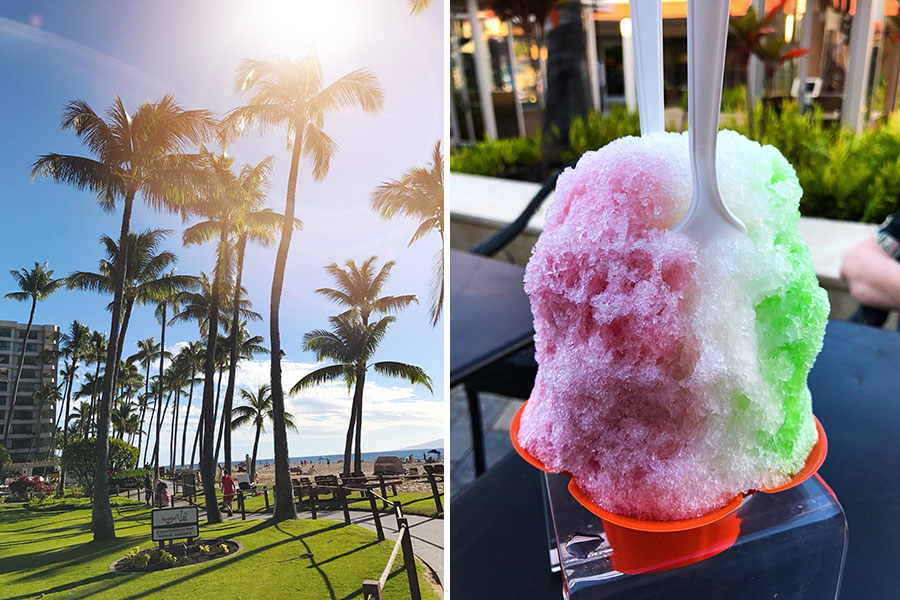 More shave ice – what a surprise!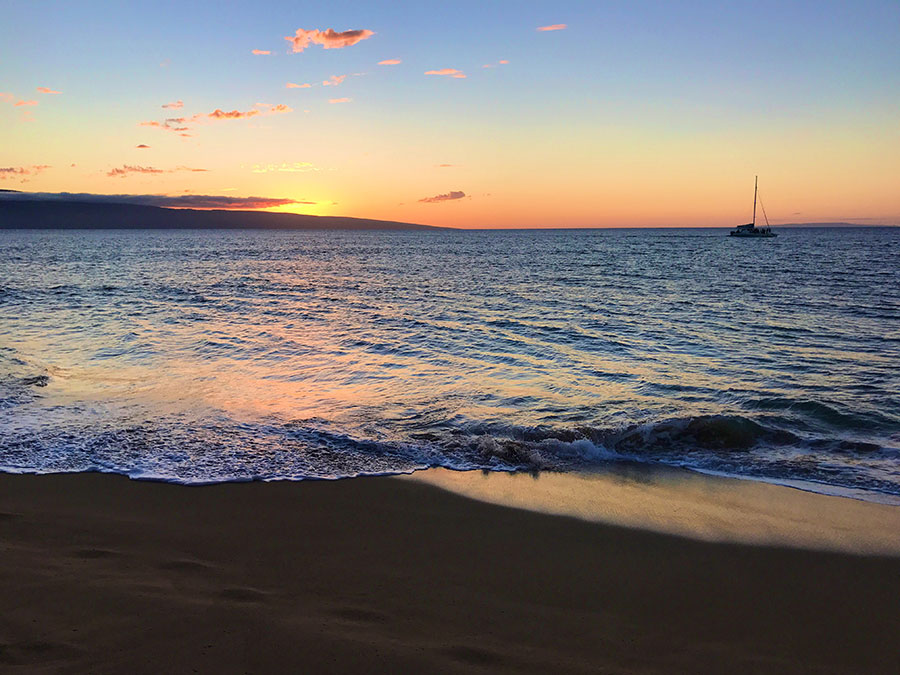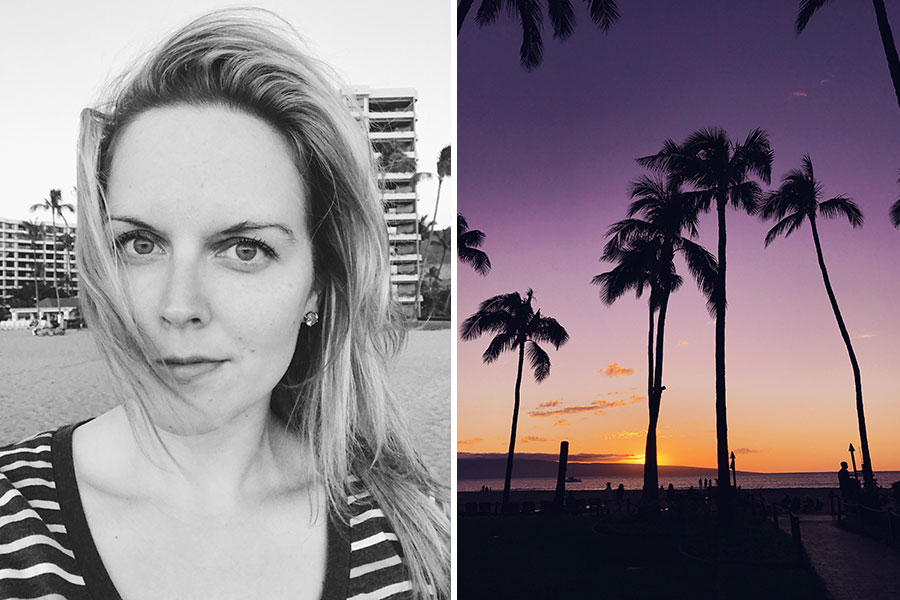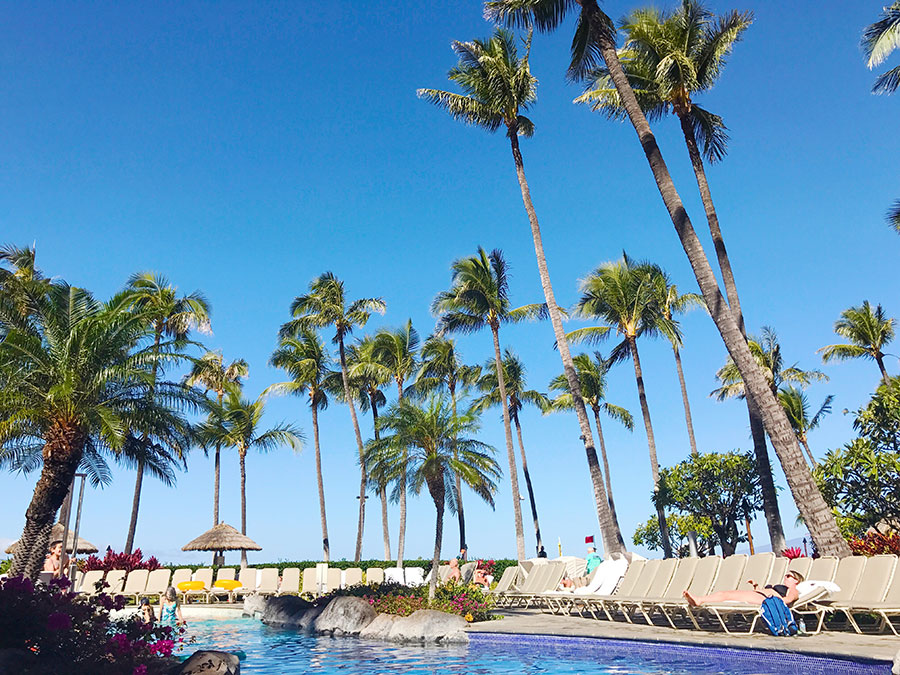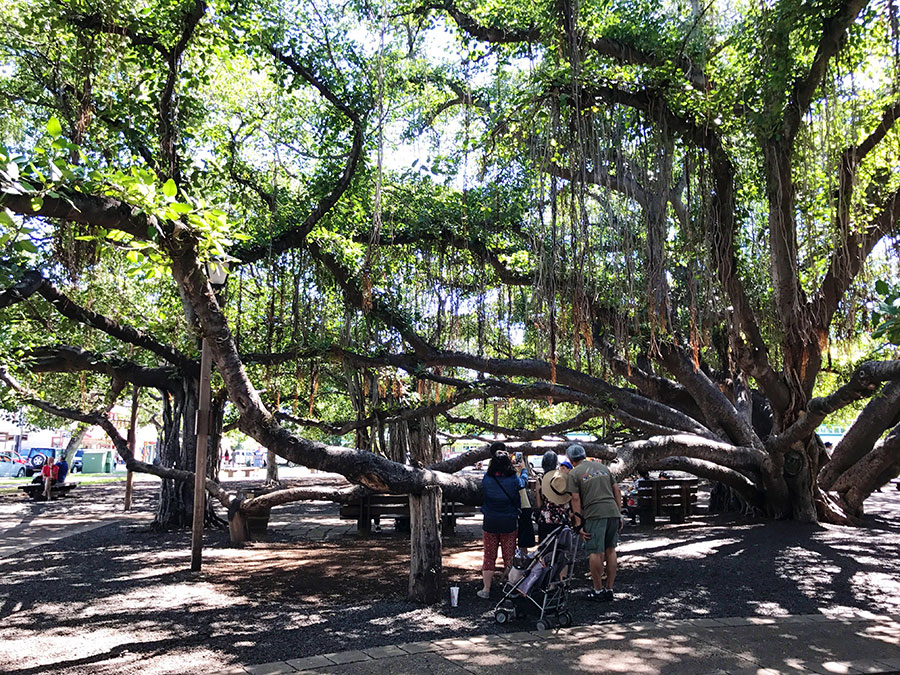 Big ol' banyan tree.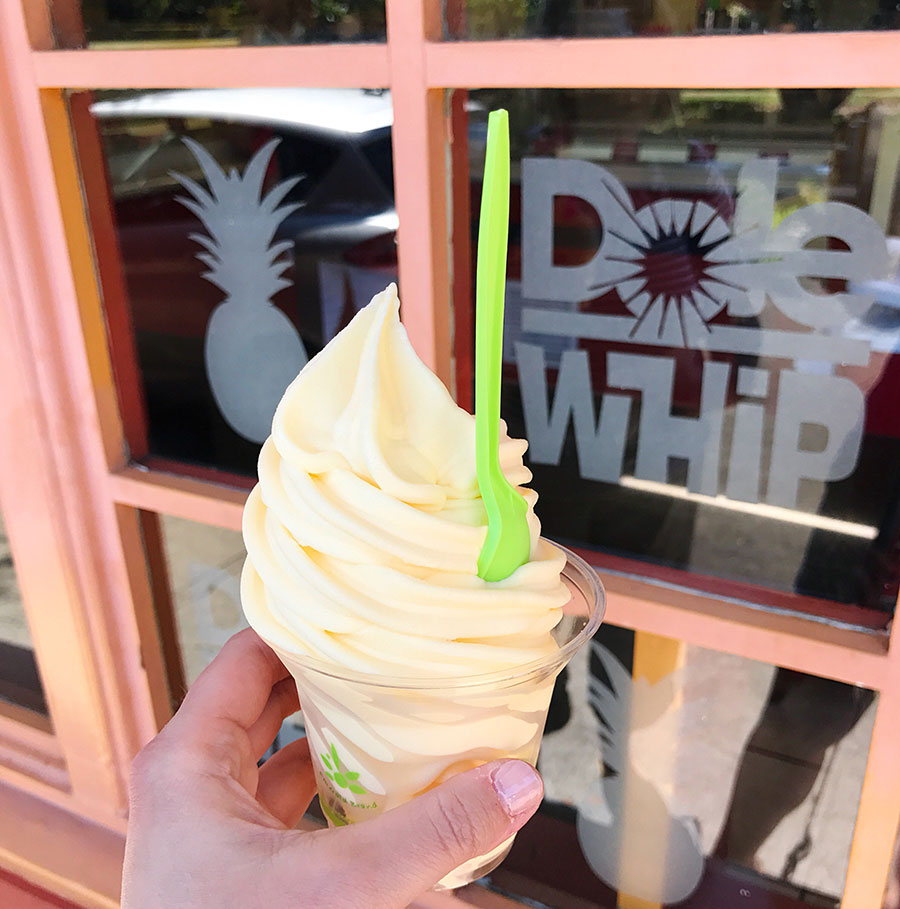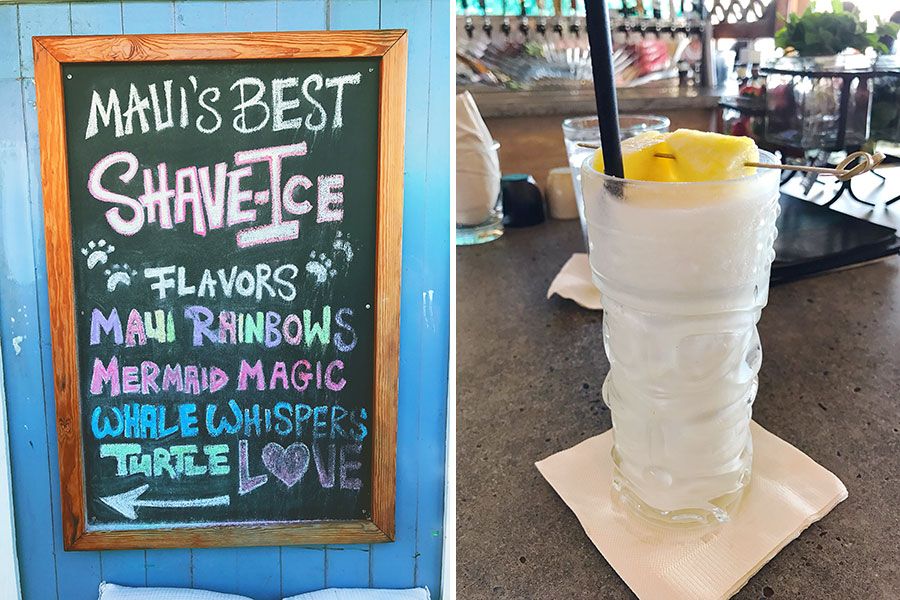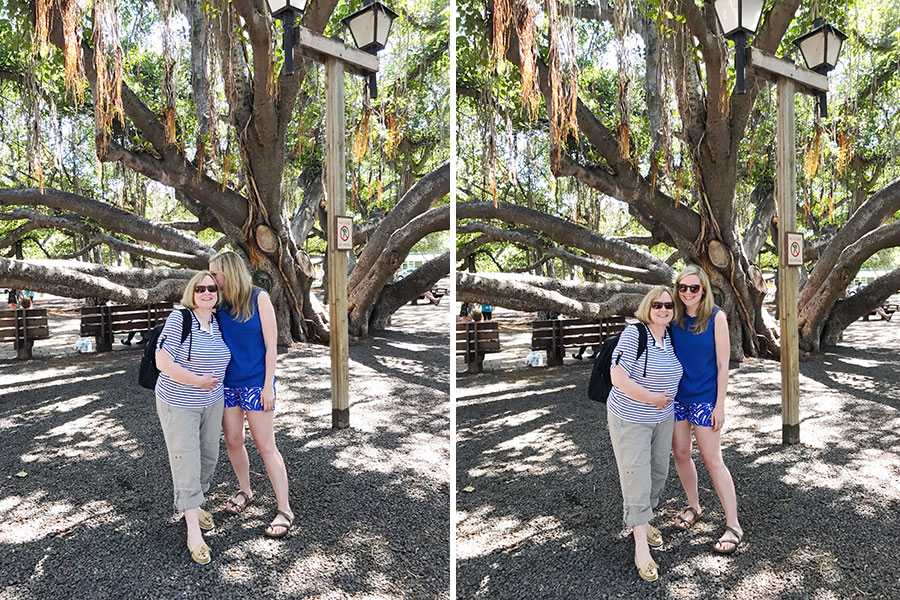 Me trying to get Mothership to smile. :)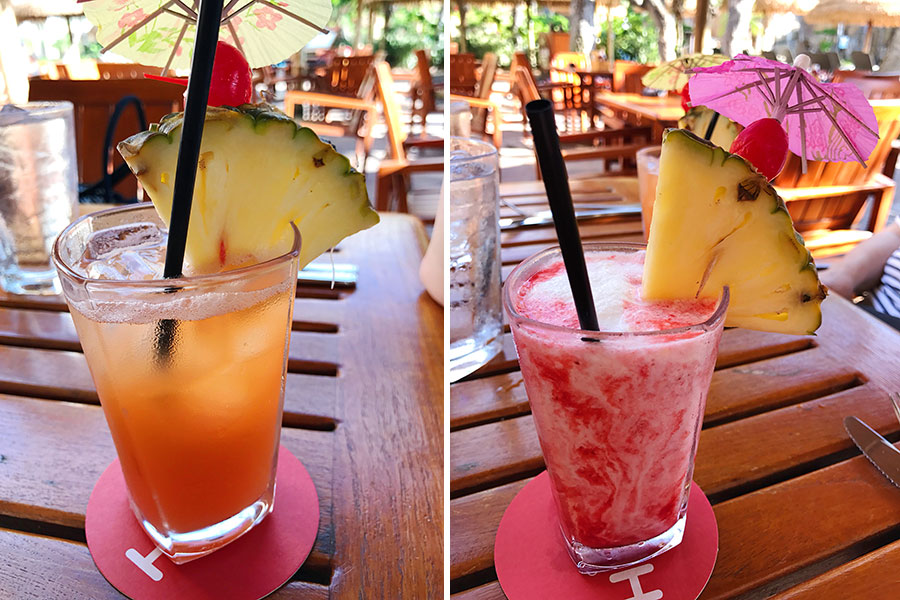 We drank so. many. fruity. alcohol-y. drinks.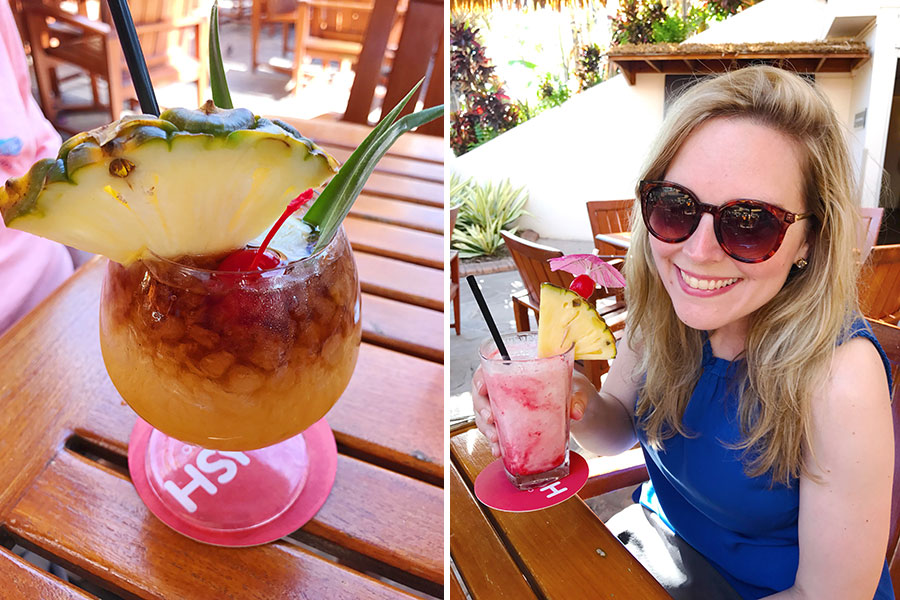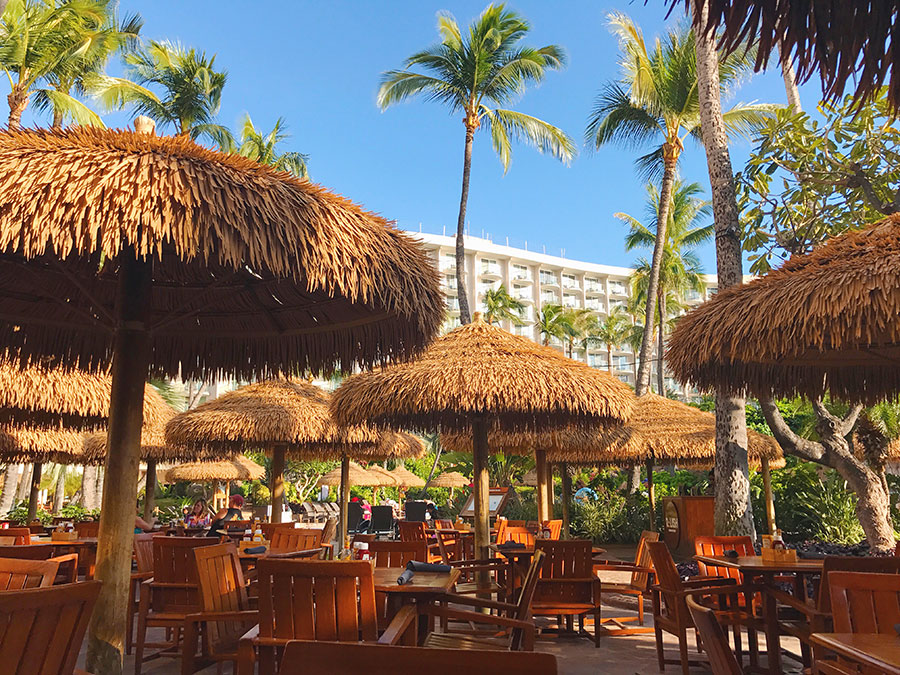 The beautiful outdoor dining area of the Westin.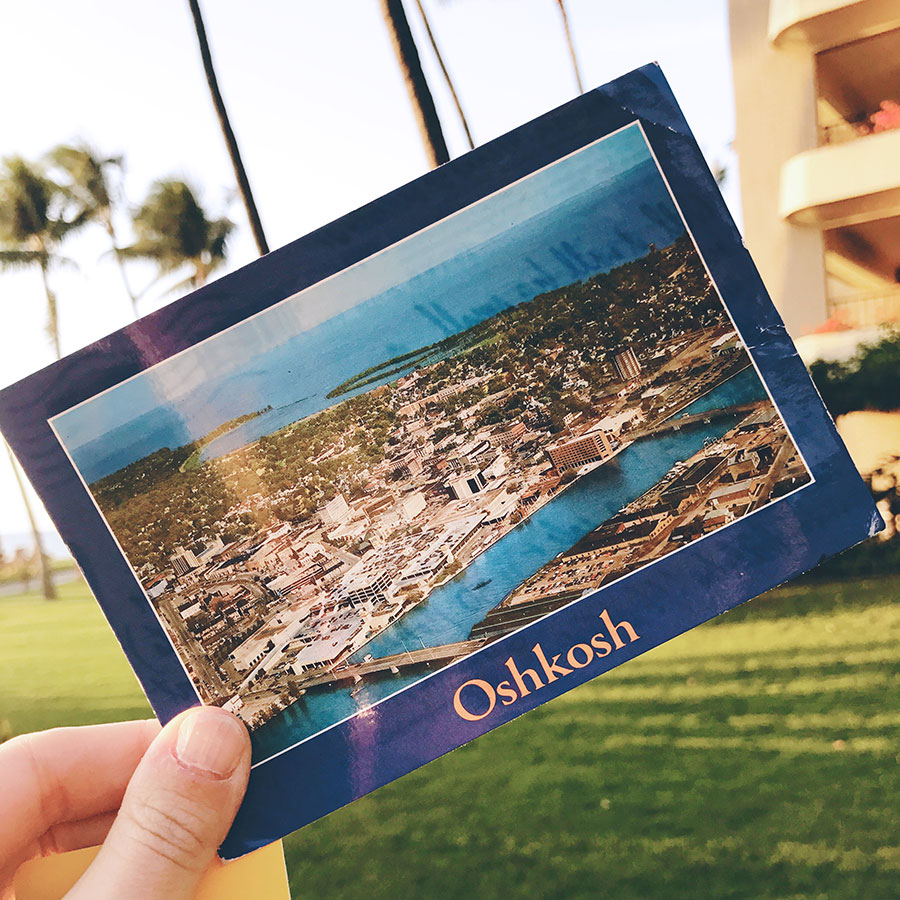 Pete somehow managed to send me a postcard – timed it exactly right! What a gem.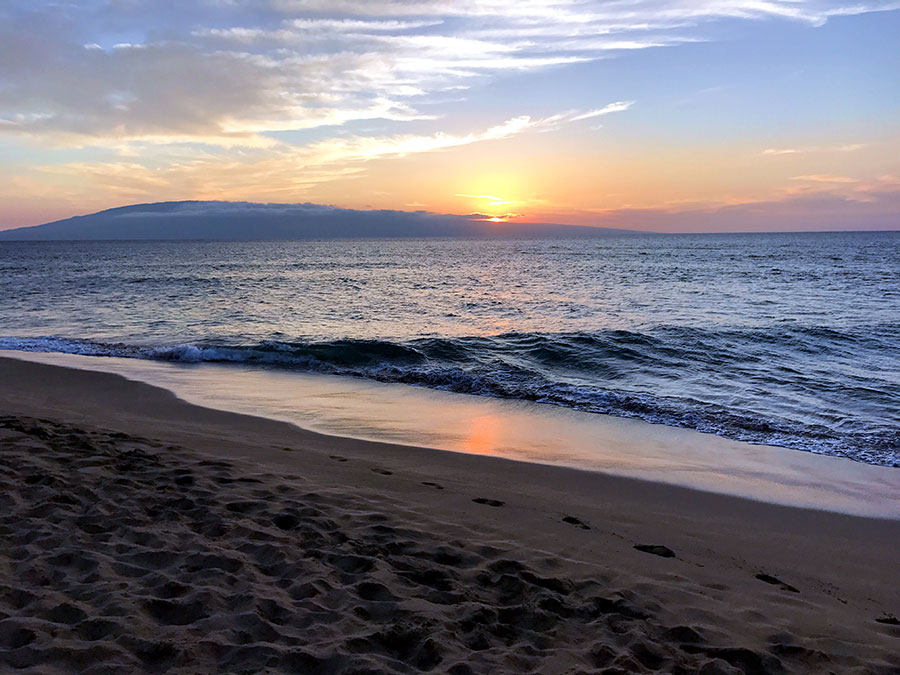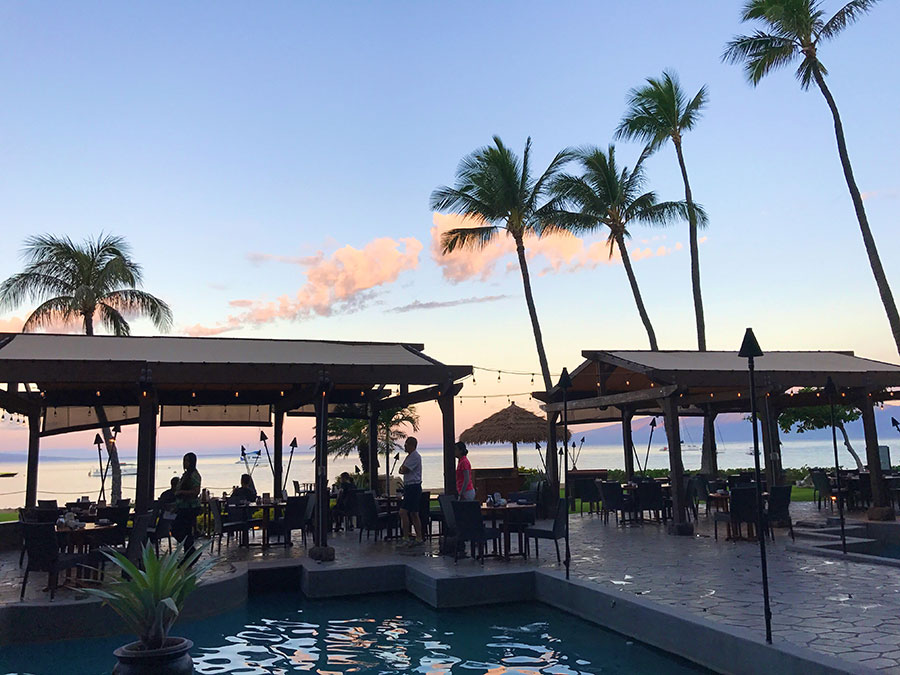 Breakfast with a view.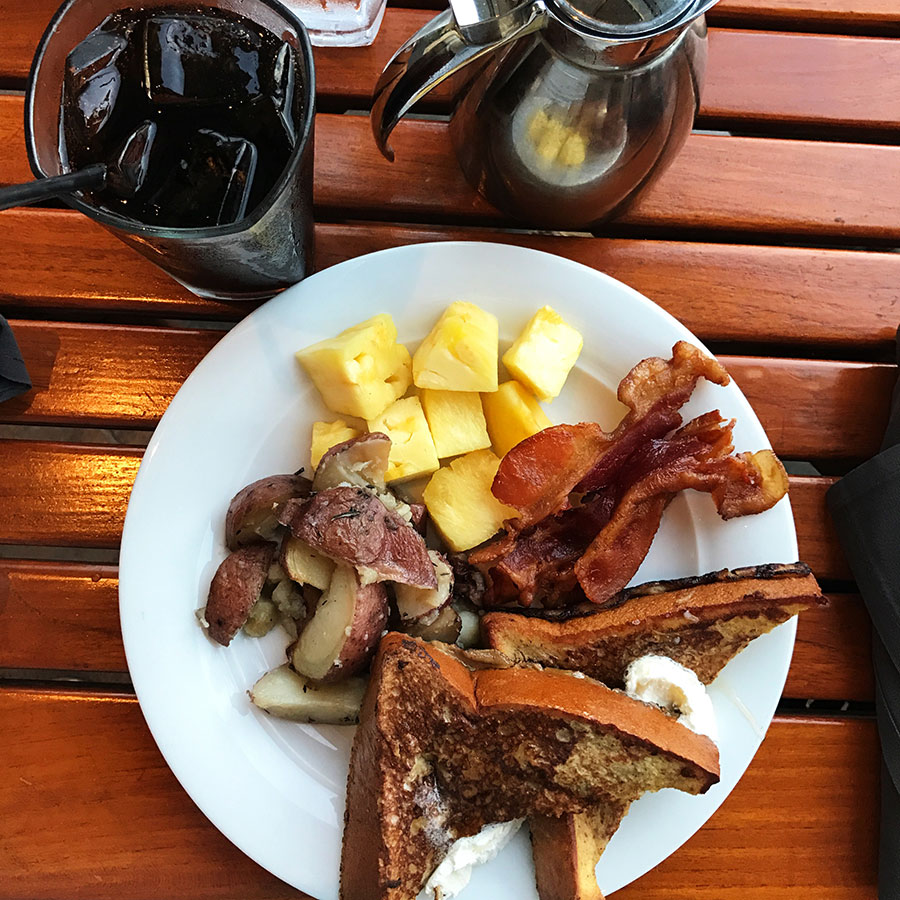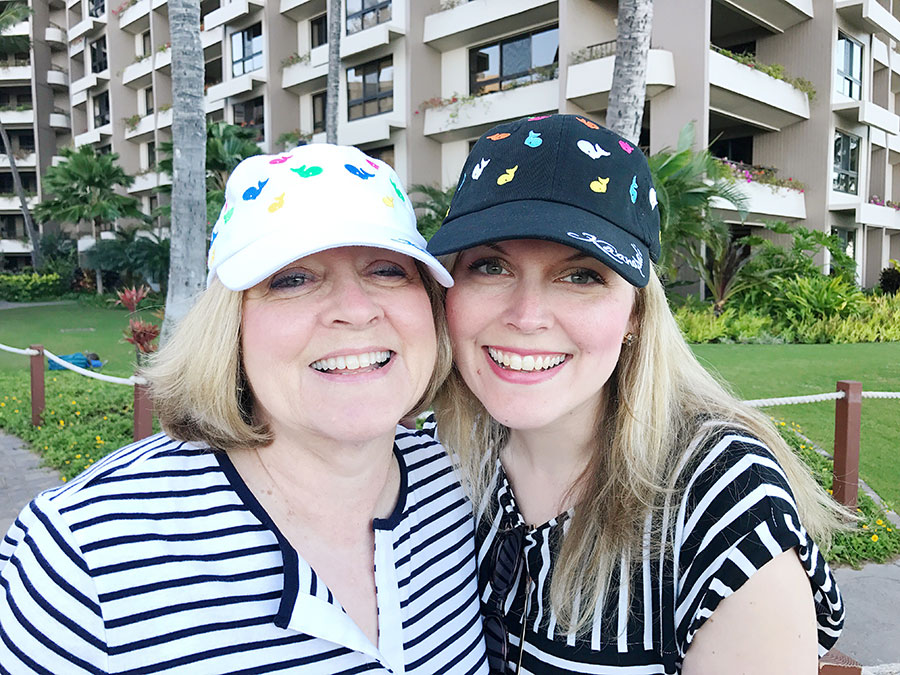 Intentionally matchy-matchy with our hats, unintentionally matchy-matchy with our outfits.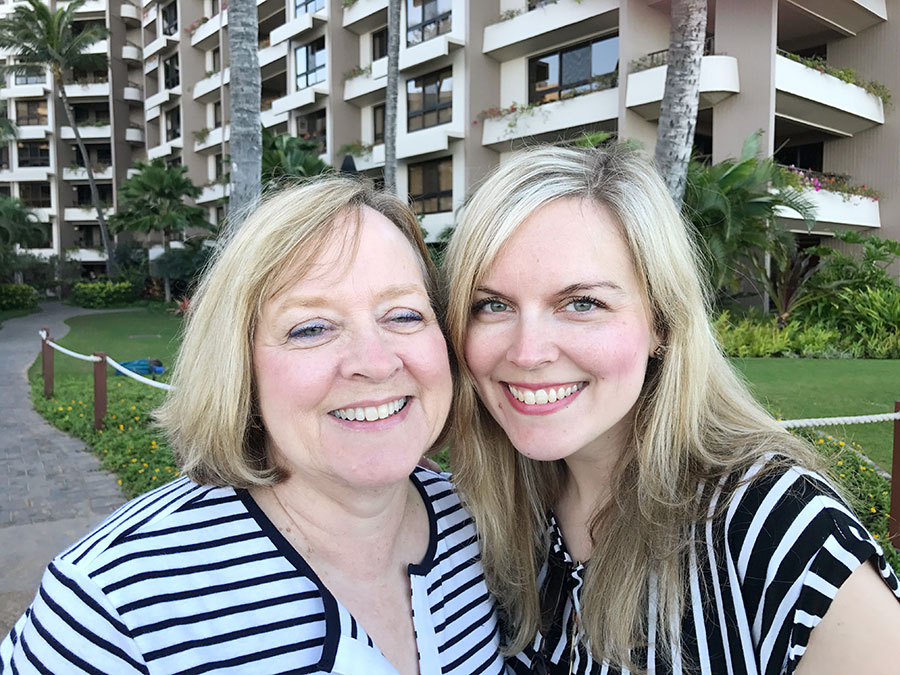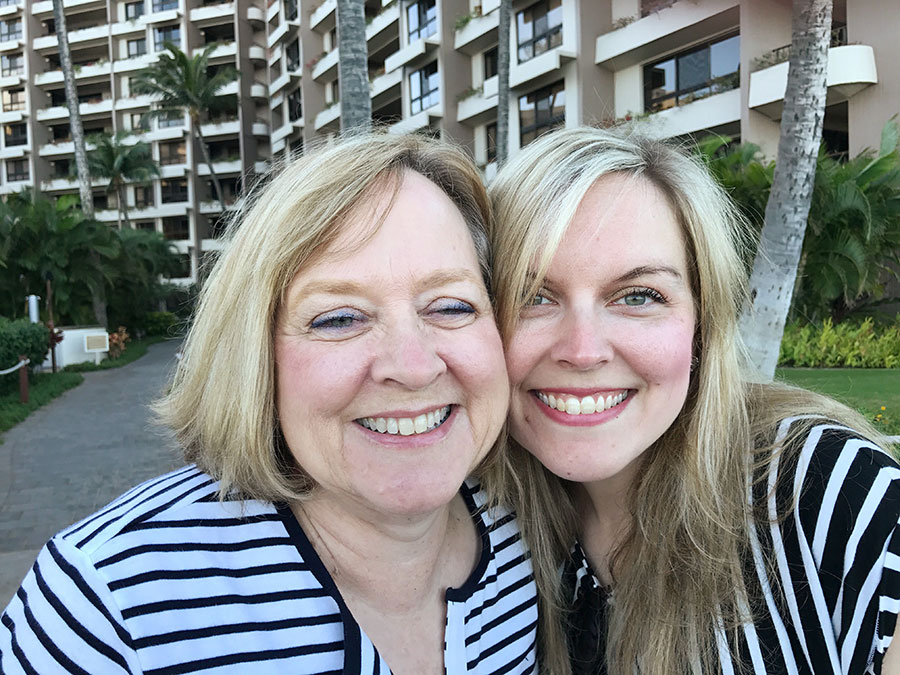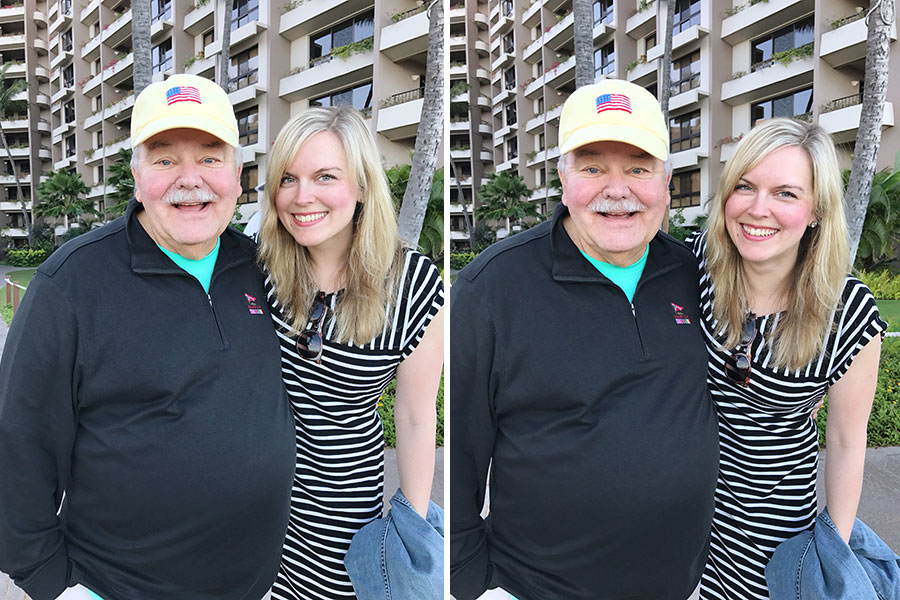 I'm 99% sure we were laughing at my mom trying to figure out my iPhone camera. It's not her best life skill.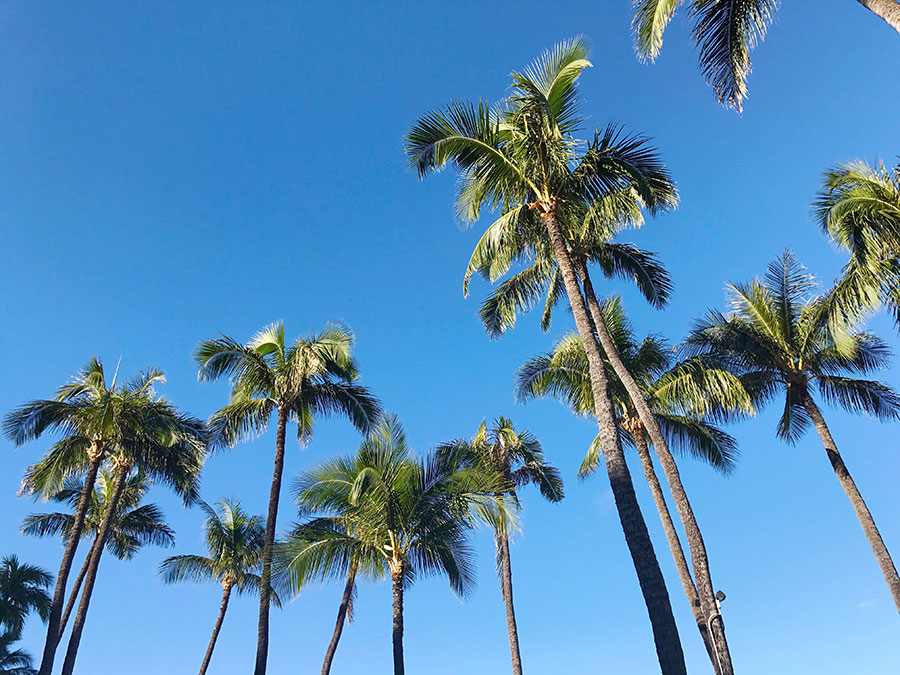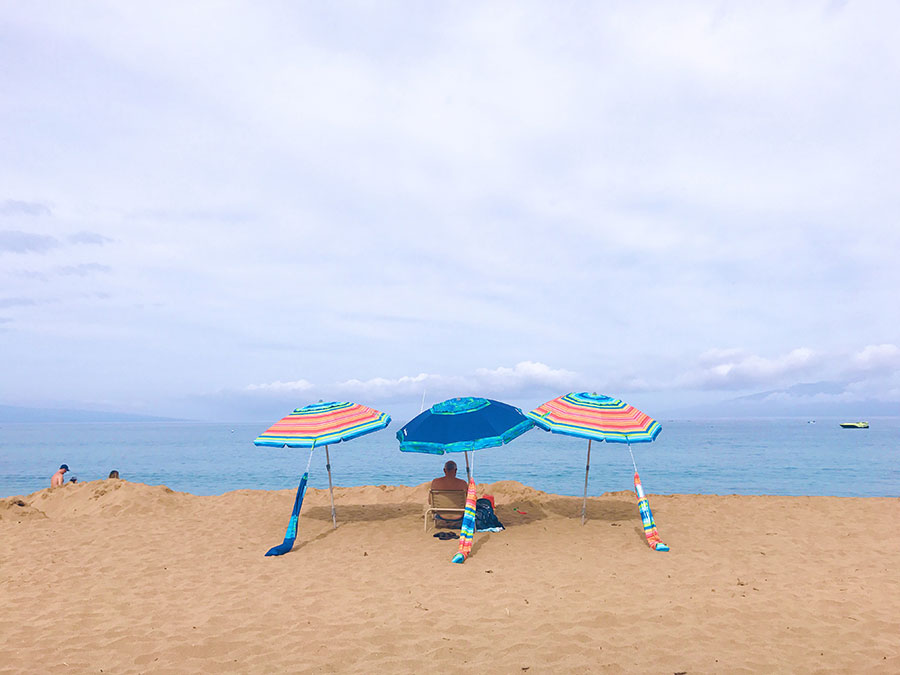 Every woman in the world should have the body confidence of every mediocre middle-aged white man.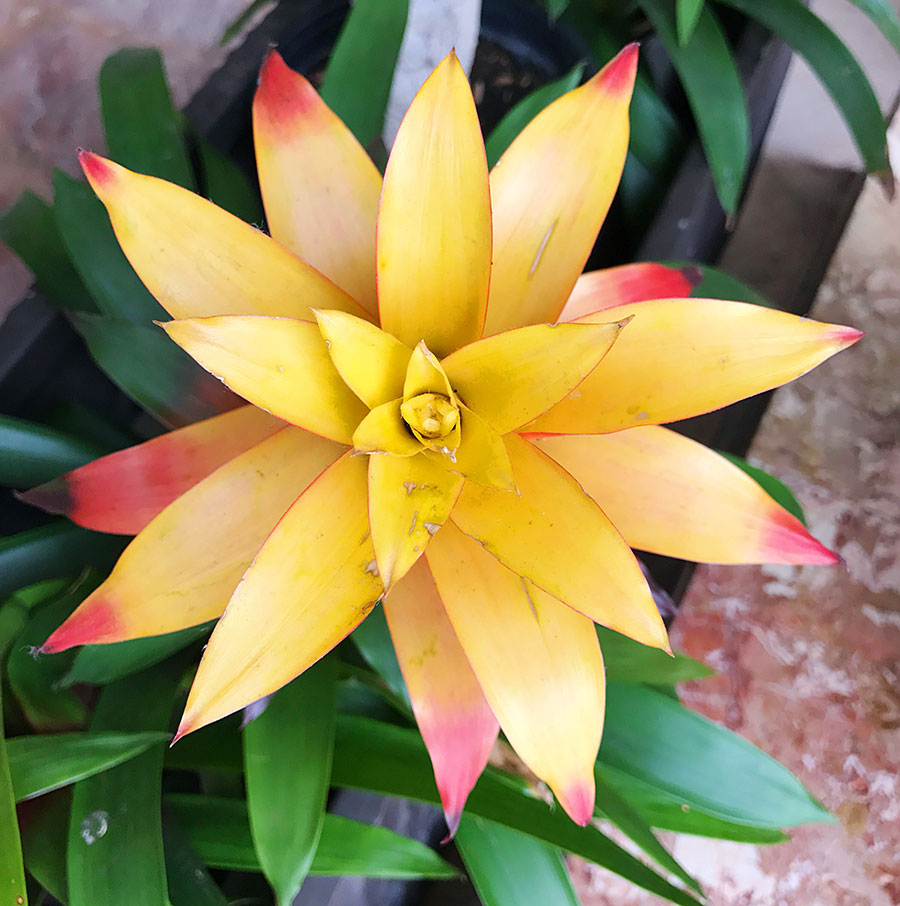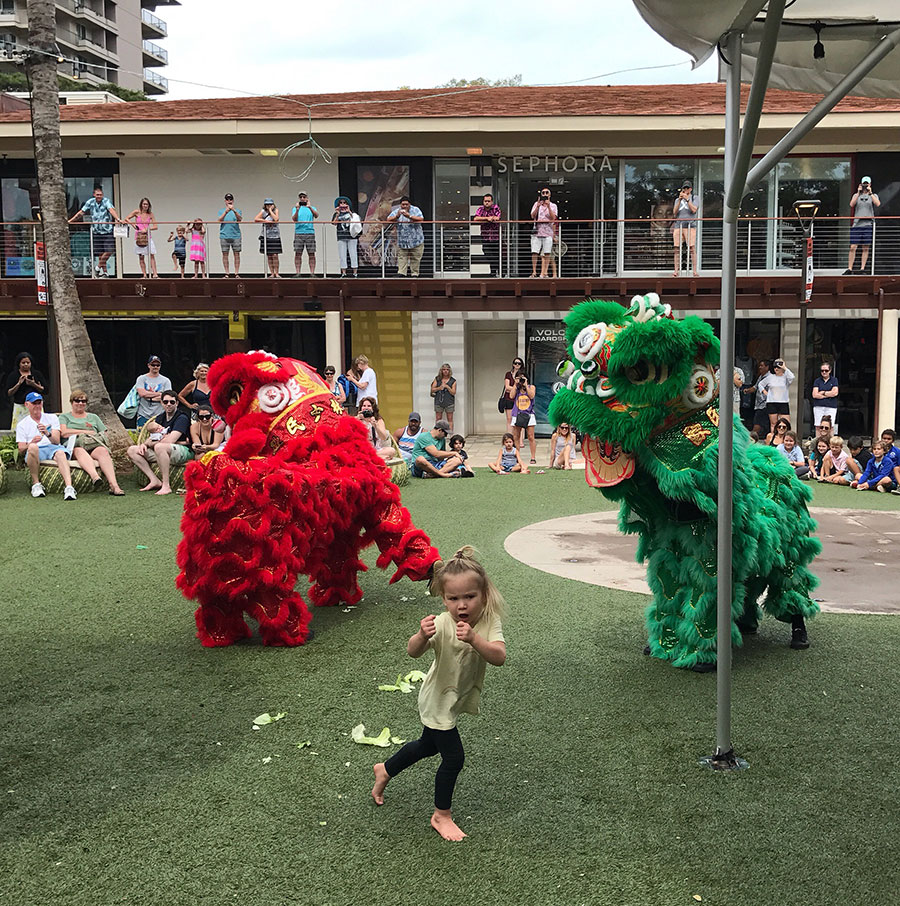 Happy Year of the Dog!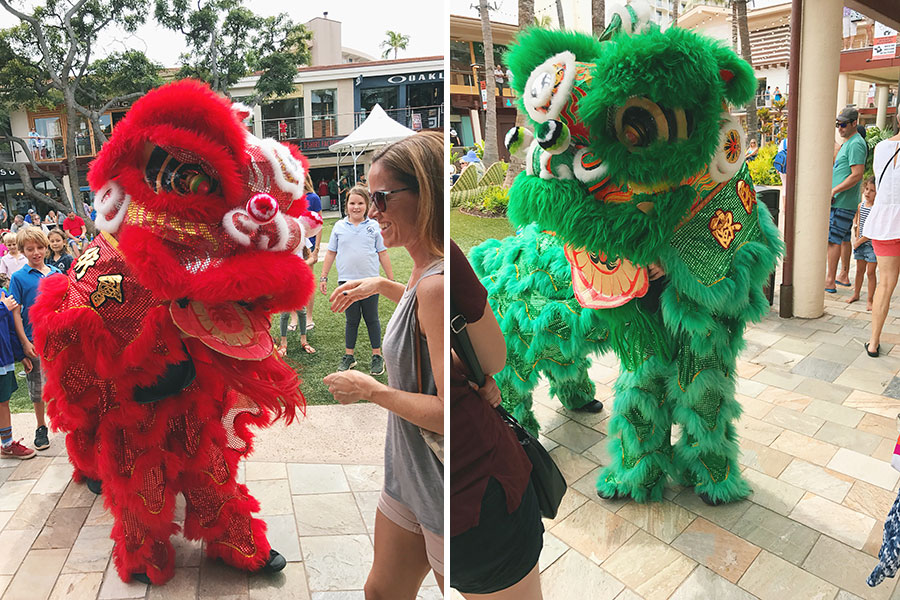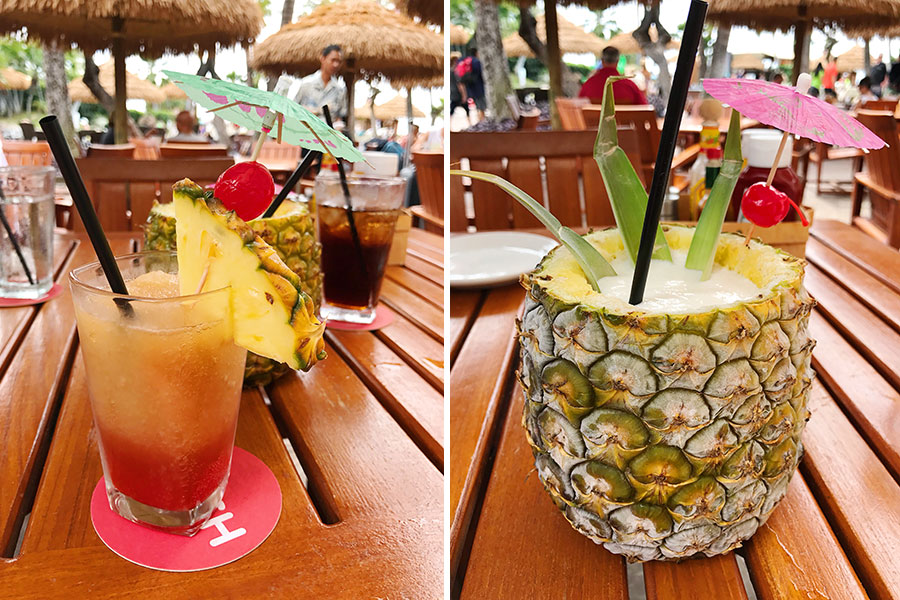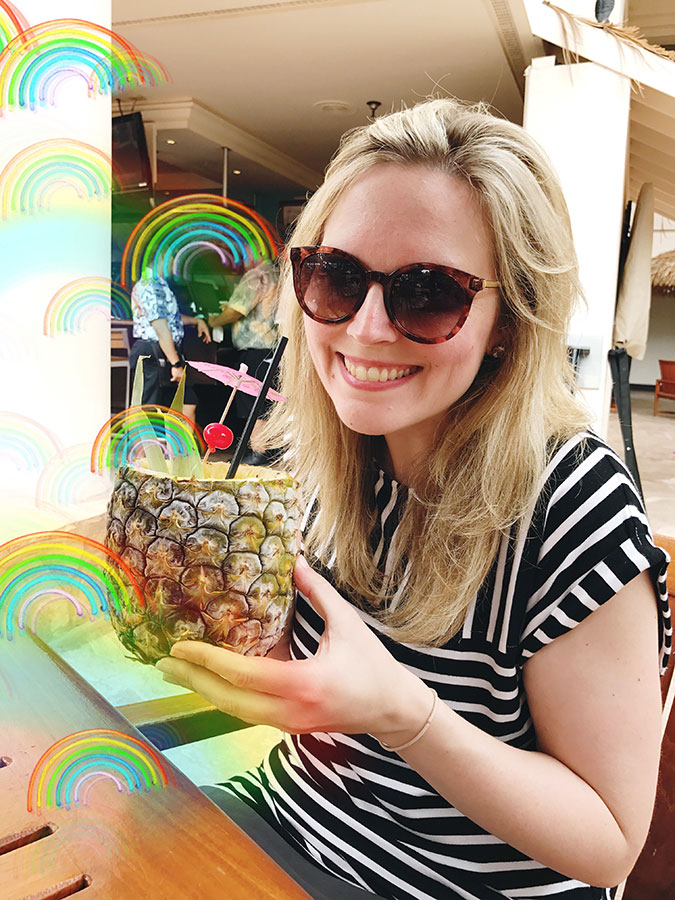 Happy!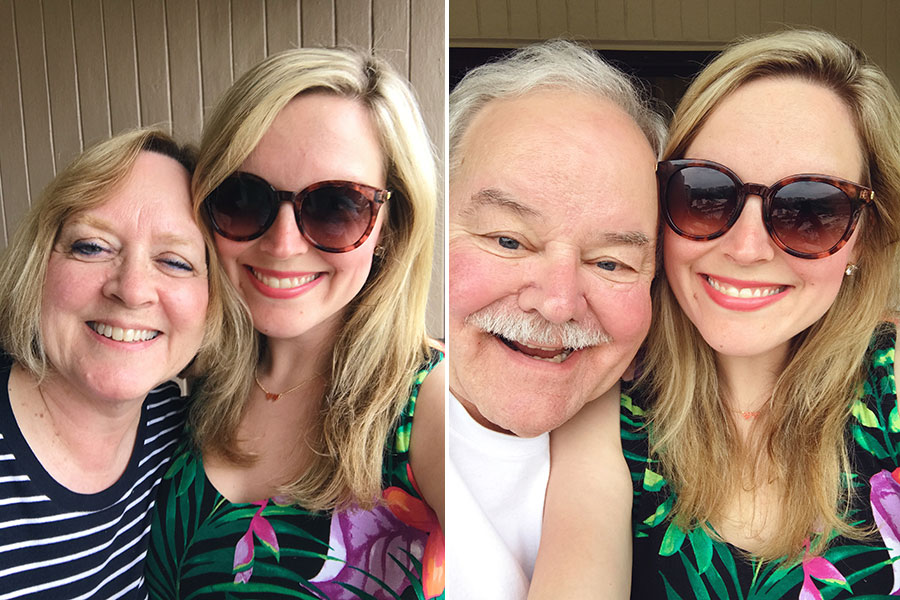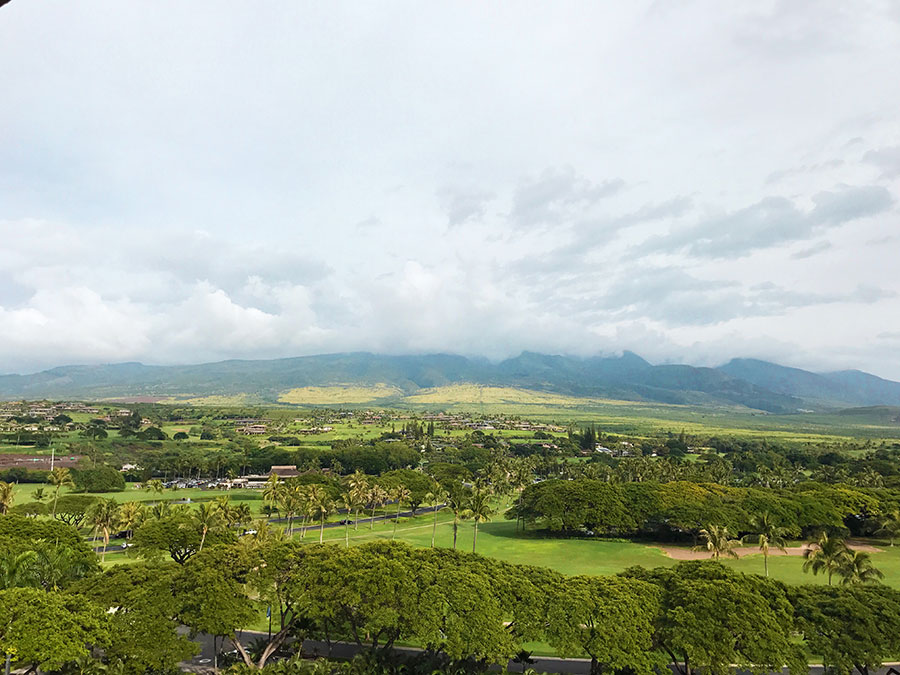 View from the condo.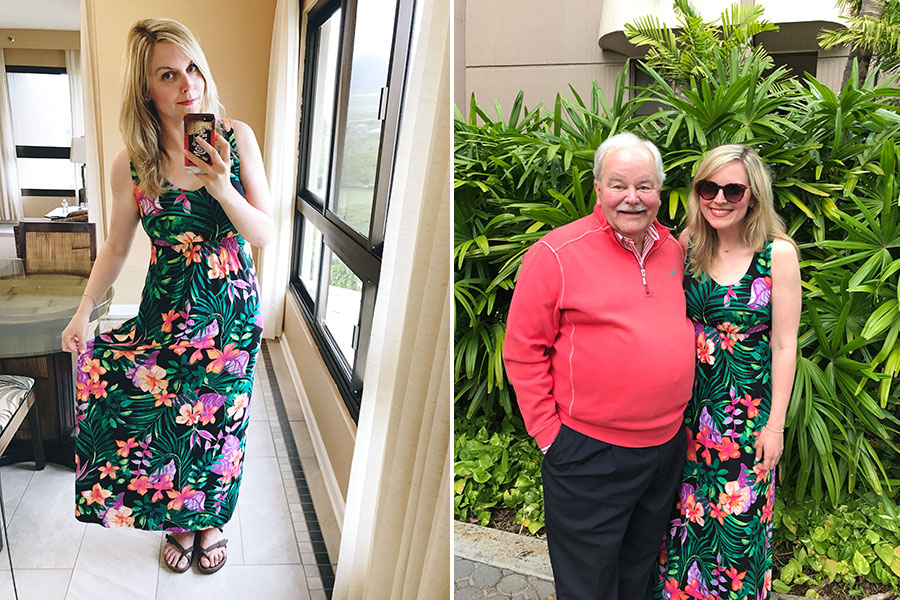 I bought the most Hawaiian dress of all time; trying to figure out how to make it work in Wisconsin.

It was dreary all day, then we got THIS sunset. *hearts in eyes*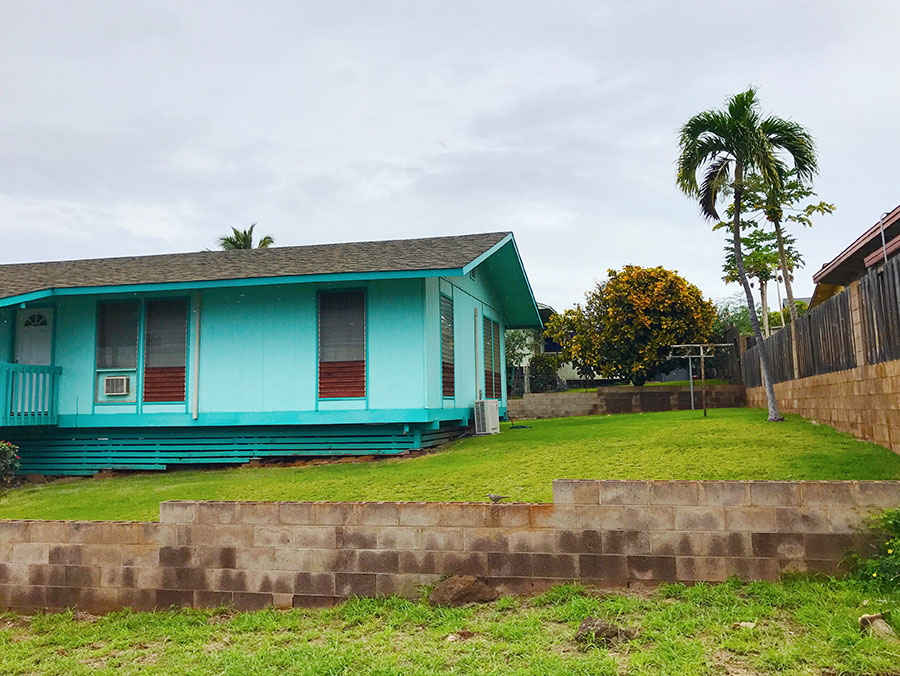 I love how it's 100% acceptable to have a turquoise house here.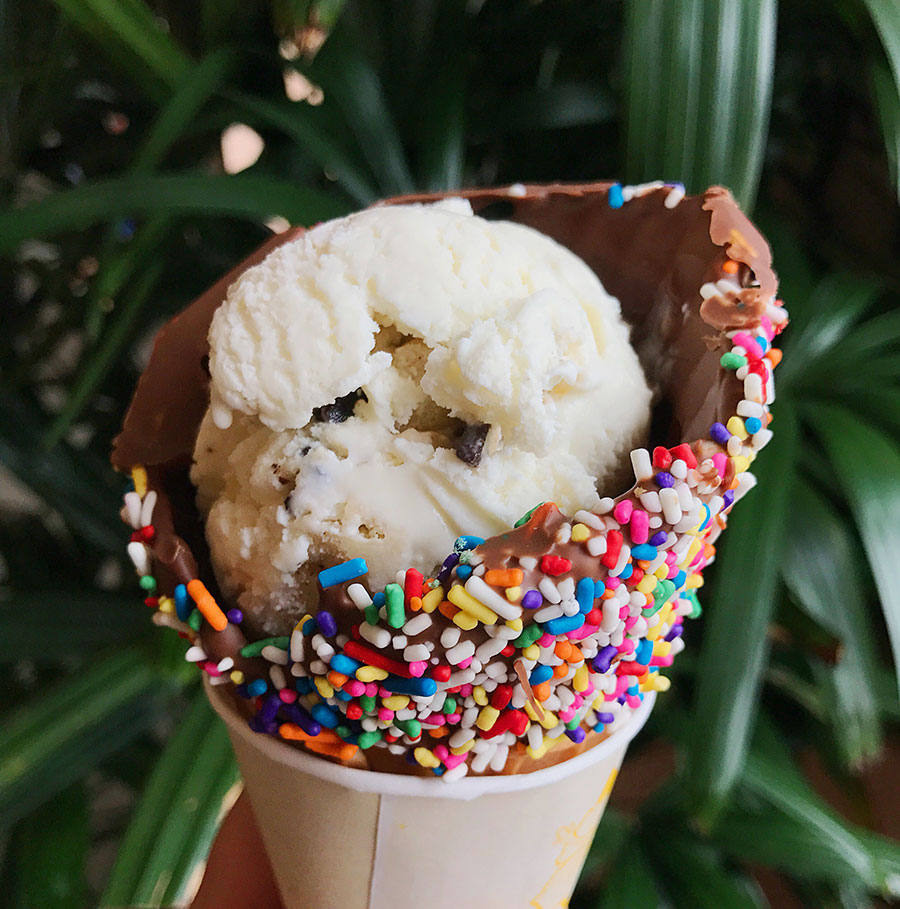 When it rains on Maui, eat some ice cream and a rainbow sprinkle cone.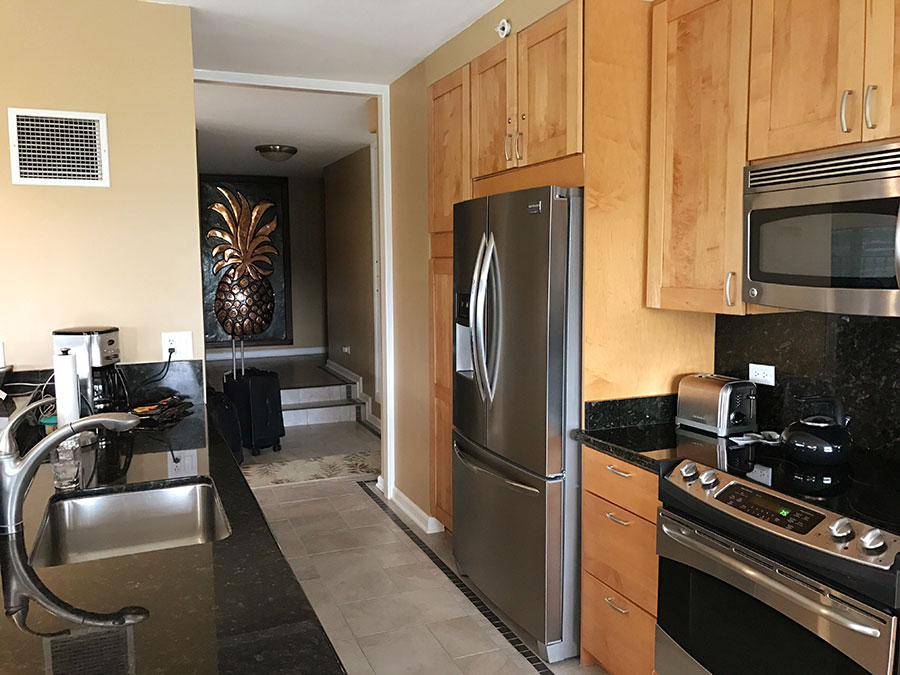 Our condo was beautiful.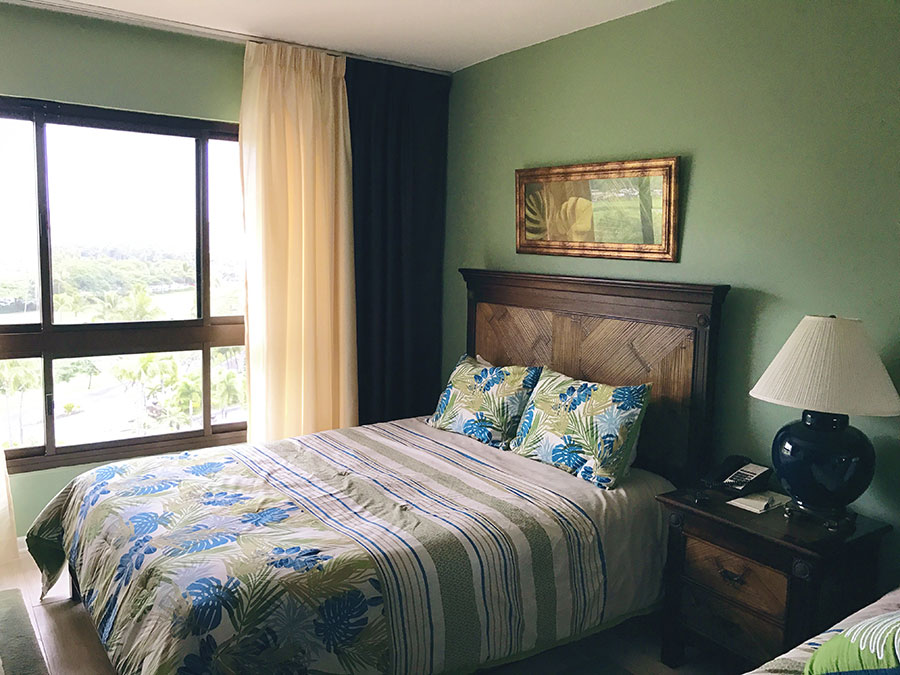 My dream color palette – island greens!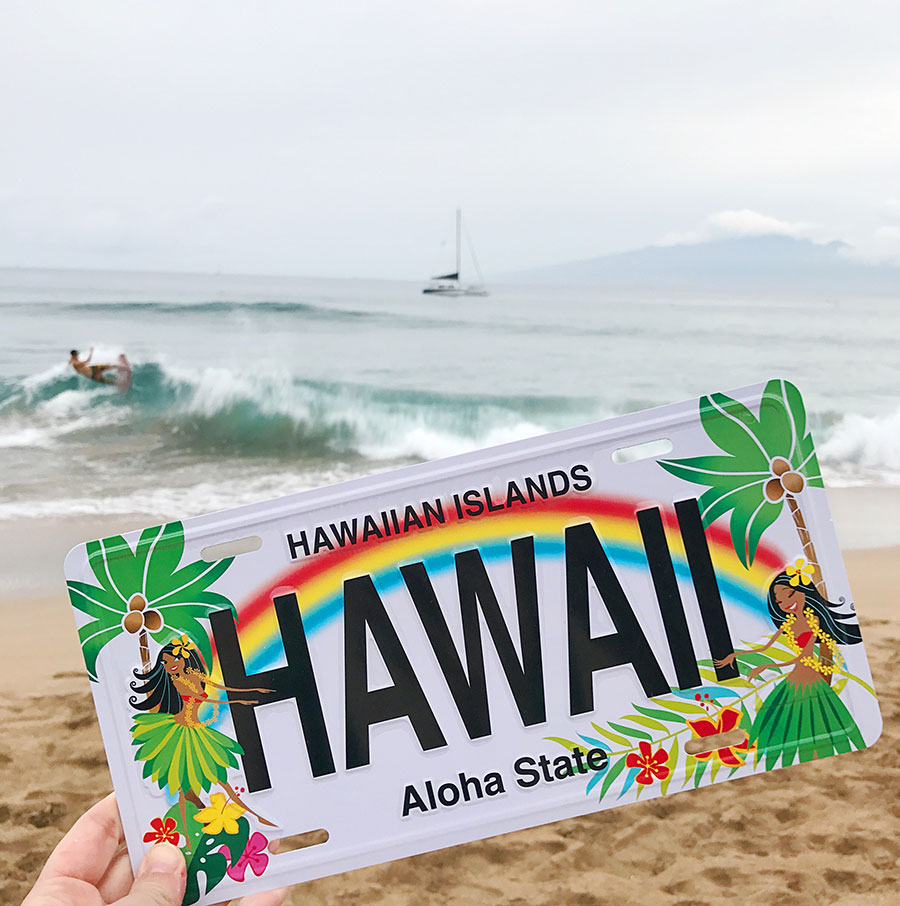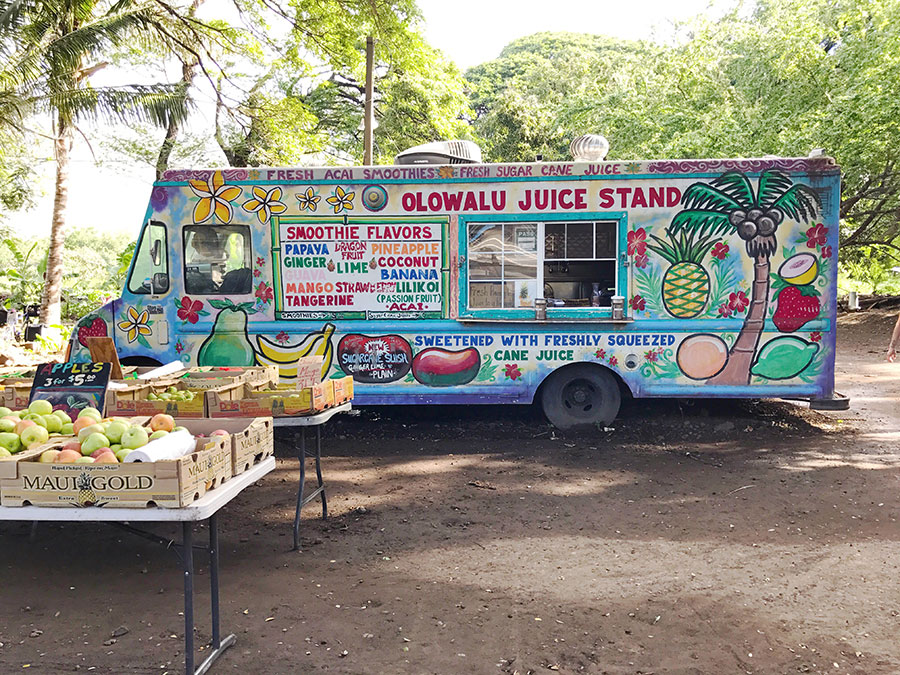 On our way to the airport, we stopped here. CUTENESS!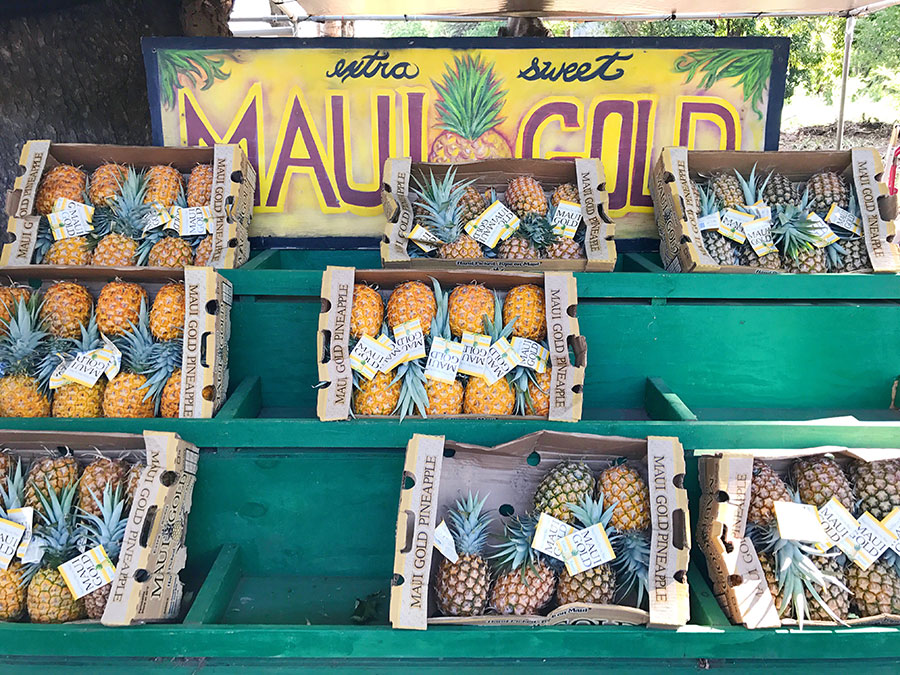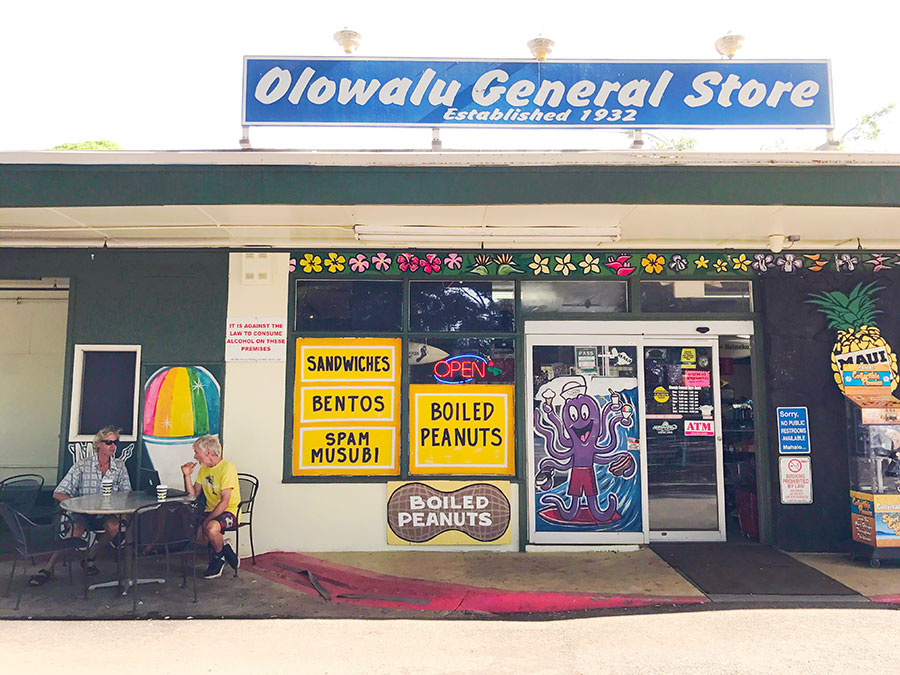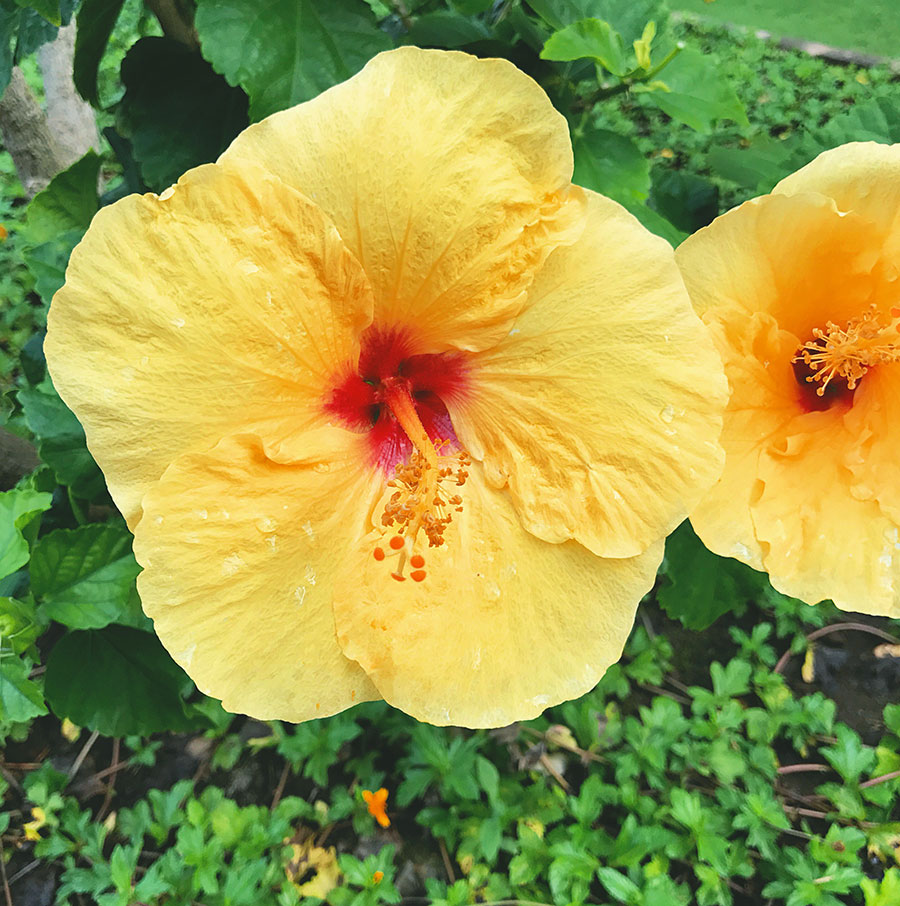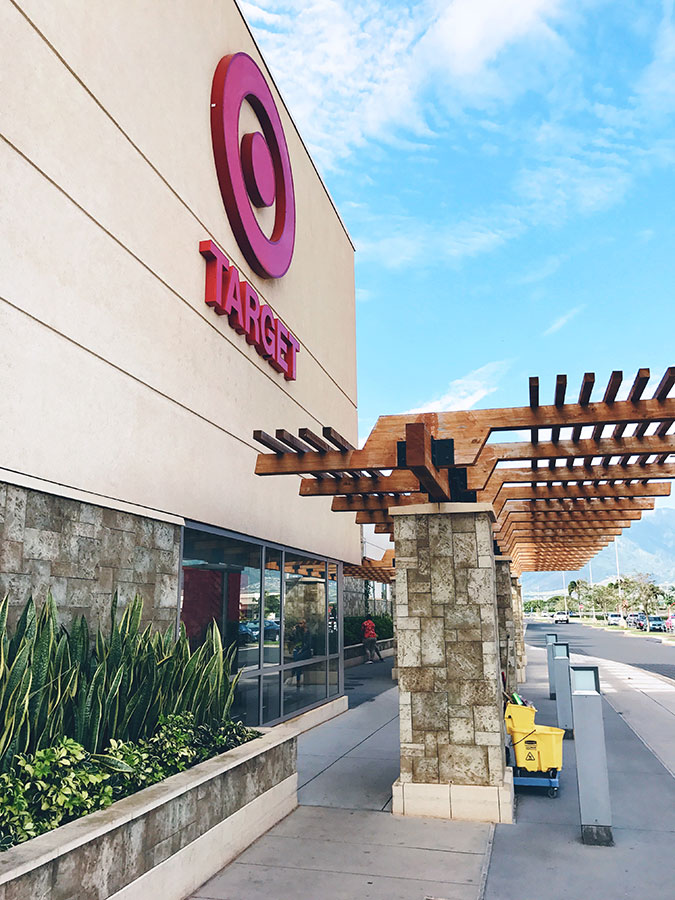 Maui now has a Target. Which makes me happy AND sad. But because of who I am as a person, I made us visit.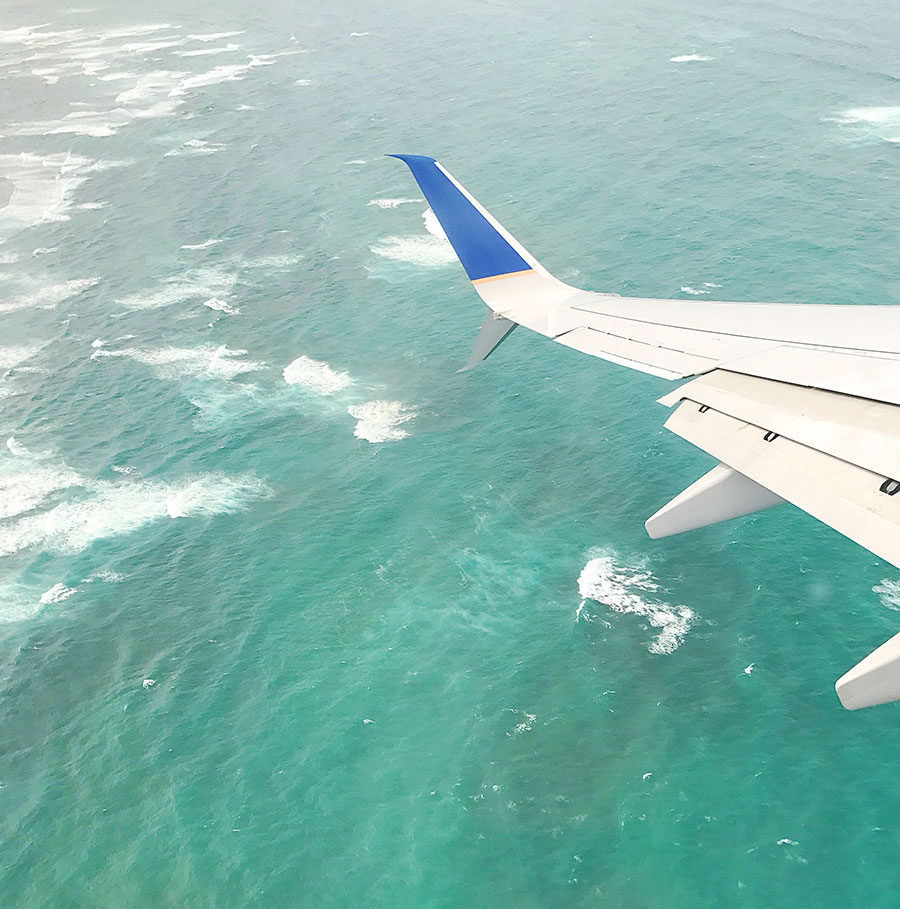 Bye, Hawaii, you were great.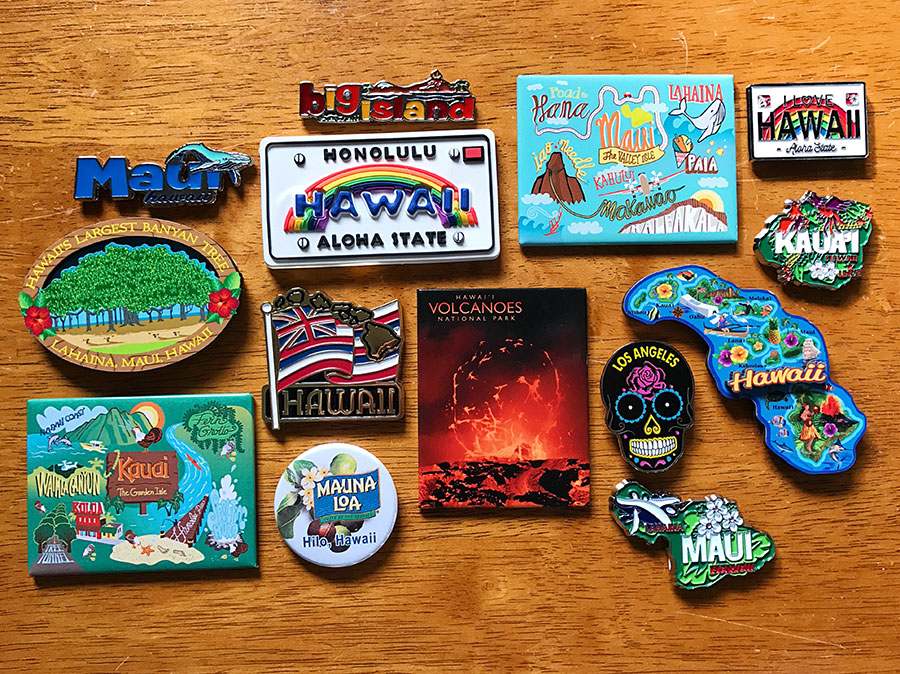 PS: The magnet collection grows!