October 2018
Where We Stayed: The Cosmopolitan

Last October my mom and I visited Las Vegas to see Death Valley NP and Britney Spears.  This October we visited Las Vegas to see Zion NP and Reba McEntire/Brooks & Dunn.  We had a GREAT time!  Perfect weather, smooth travel, and lots of pretty sights to see.
We stayed at the Cosmopolitan, which is the same hotel we stayed at last time.  I love the Cosmopolitan and I'll never want to stay anywhere else.  Why?  Because the rooms have private balconies and you can request a fountain view (translation: view of the Strip/Bellagio fountain show).
We picked up our rental car and headed straight to Seven Magic Mountains, which is a art installation 15 miles outside of Vegas.  It's a cool sight to see and I love it because… NEON colors!
Having time to kill before we could check into our hotel, we did what any mother-daughter team would do: visited the outlet mall!  The North Las Vegas outlets were just OK — J. Crew and Kate Spade were the highlights.
We checked into our hotel and relaxed for the rest of the night;Â  I went out and took a walk because I have a daily step quota to meet!
The next day we woke up early and headed to Donut Bar — so yummy!  We also drove around downtown Las Vegas (or DTLV, as the cool kids say) and got to see all of the awesome murals.  We had the neighborhood and murals all to ourselves because of the early hour.
After eating a few donuts, we hit the road to Zion NP, which is about 2.5 hours outside of Vegas. Much to our disappointment, it was RAINING at Zion. Cloudy skies and cold rain wasn't what we had in mind, but the park was still stunning. We took some photos, spent a half hour trying to find a parking space at the Visitors' Center, and then headed back to Las Vegas. A long day of driving but 100% worth it.  I'd love to return someday and spend more time at the park.
Our last full day was spent visiting more colorful murals, going to Target (yes, we stop at Target at all cities we visit!), and walking around the Strip.  There's a weird phenomenon in Las Vegas where you look at something, say a hotel, and say, "oh, it's right over there, we can walk."  An hour later, you arrive.  Everything is further away and harder to get to than you think it will be!
We visited the Flamingo and enjoyed the open-air "mall" between the Flamingo and Linq. We stopped to see the floral display at the Bellagio's Conservatory. And then we went back to our hotel for an early dinner before heading to Caesar's for Reba McEntire and Brooks & Dunn.
The concert was great — I enjoyed Brooks & Dunn, though I will be honest, Reba McEntire isn't my jam. She's just too twangy — though I will admit, she's got a great voice and a ton of talent.
We headed back to Wisconsin the next day!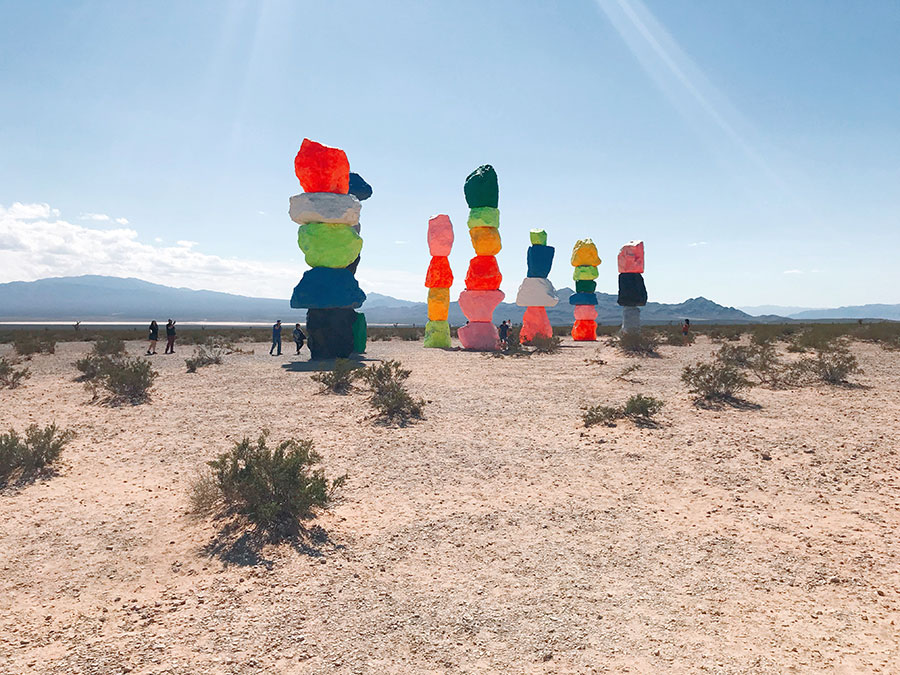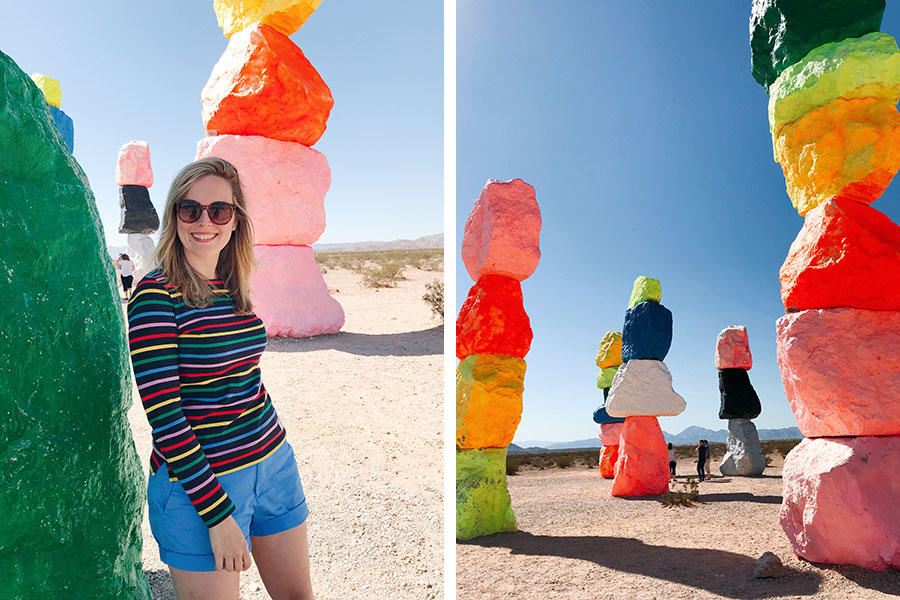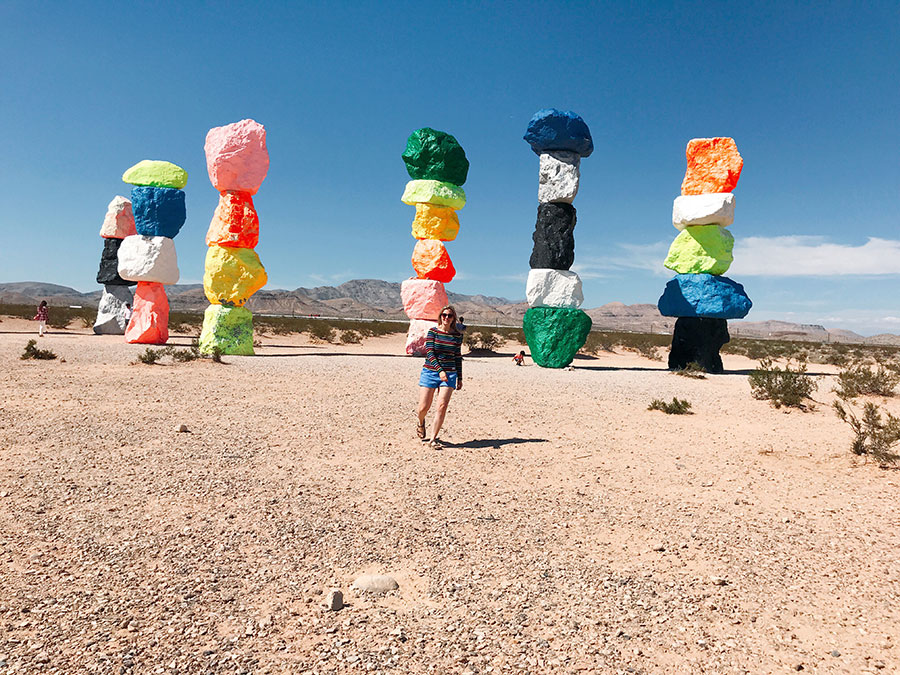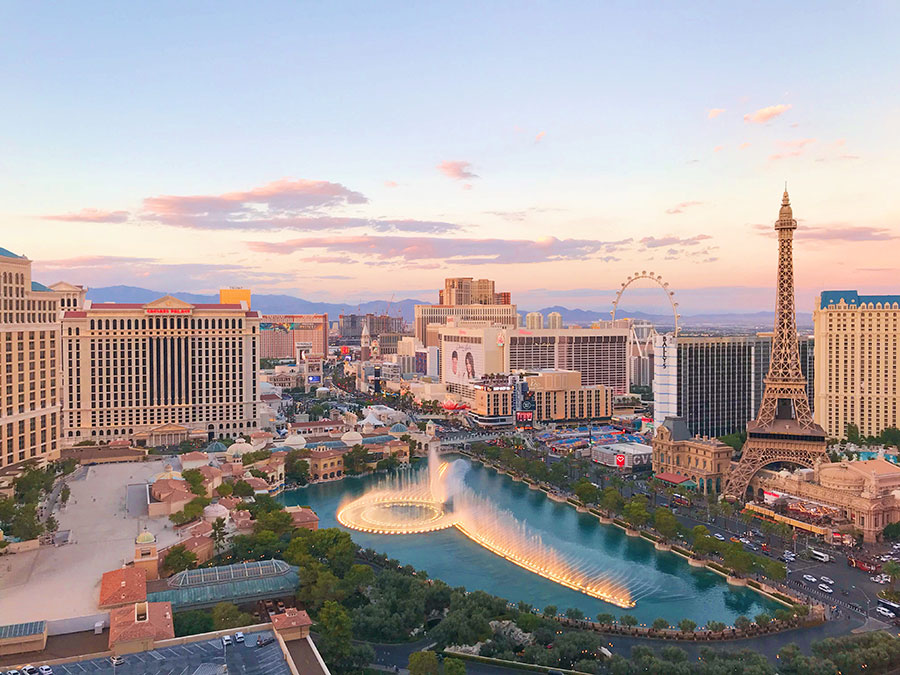 Look. At. That. View!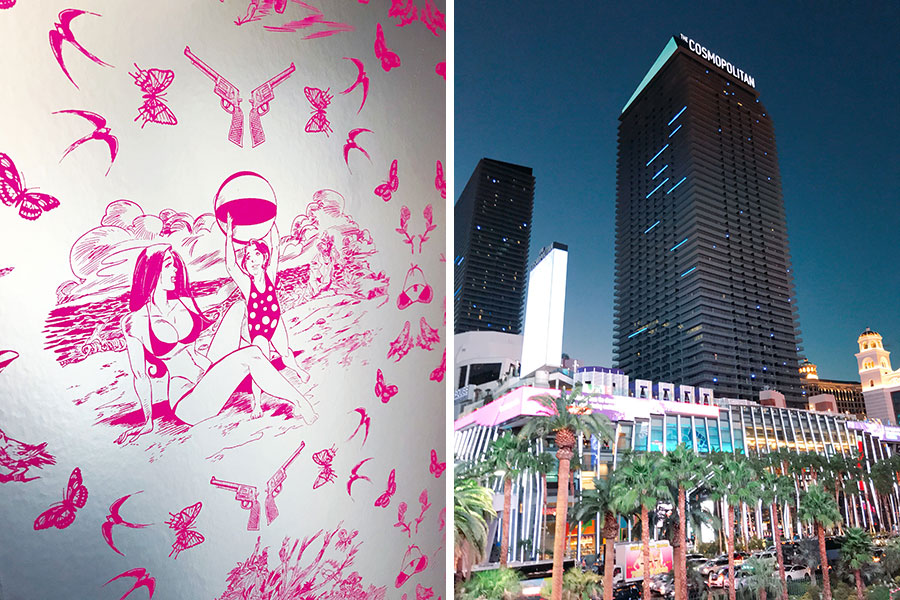 Some interesting wallpaper in our hotel room closets!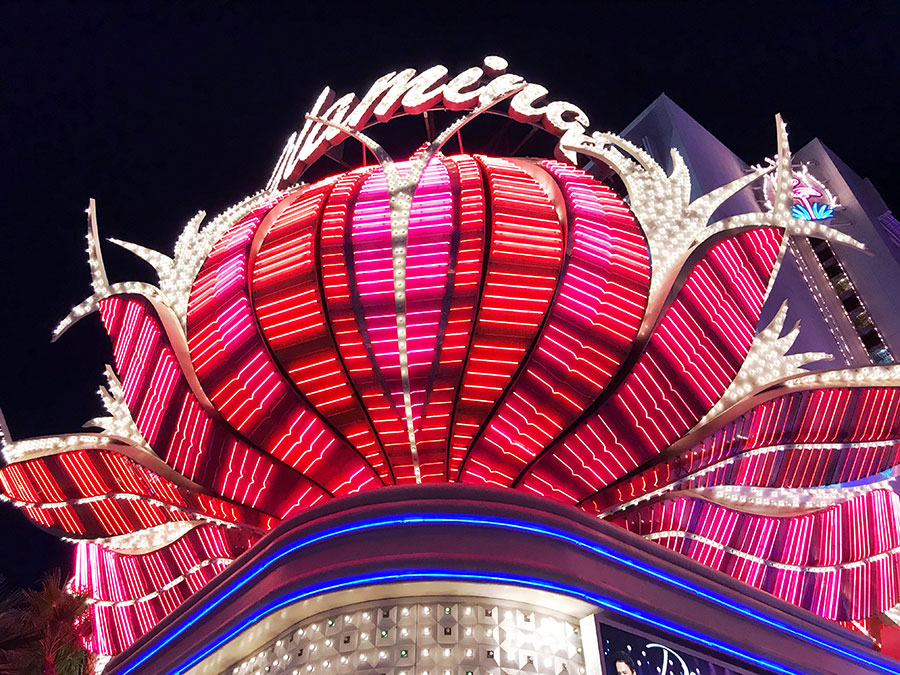 Arguably one of the most famous hotels on the Strip.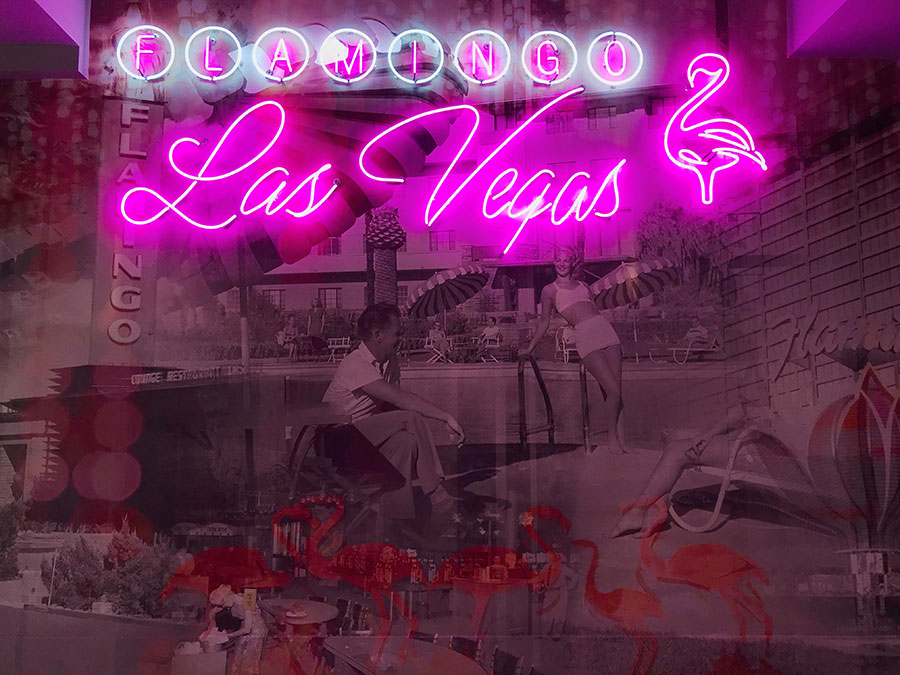 Flamingoooooo!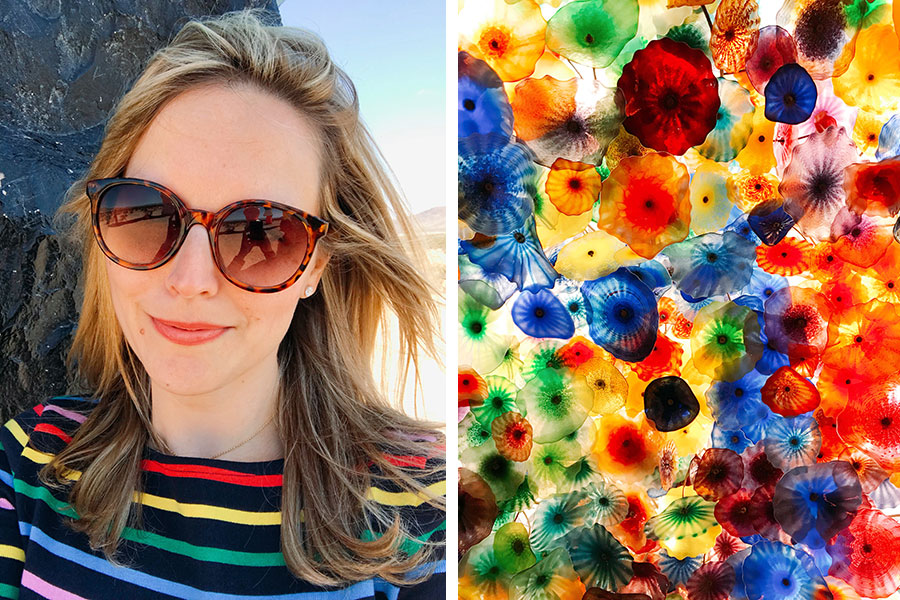 The Chihuly in the lobby of the Bellagio. It's HUGE – the photo doesn't do it justice.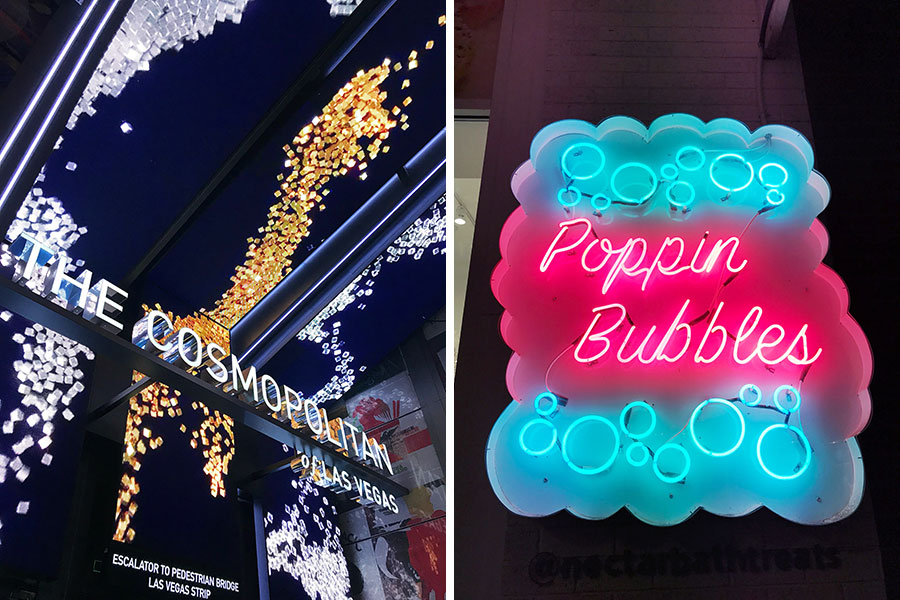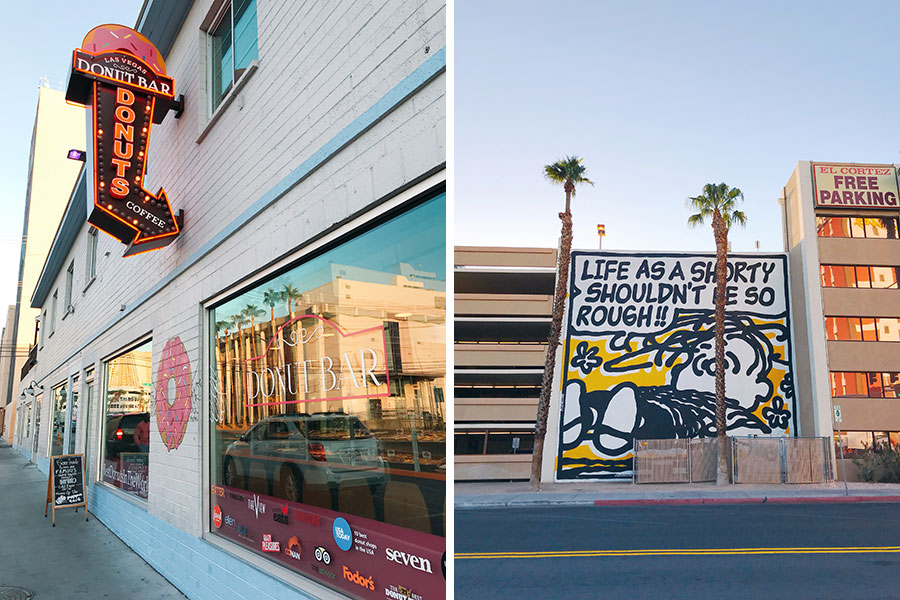 First in line for donuts!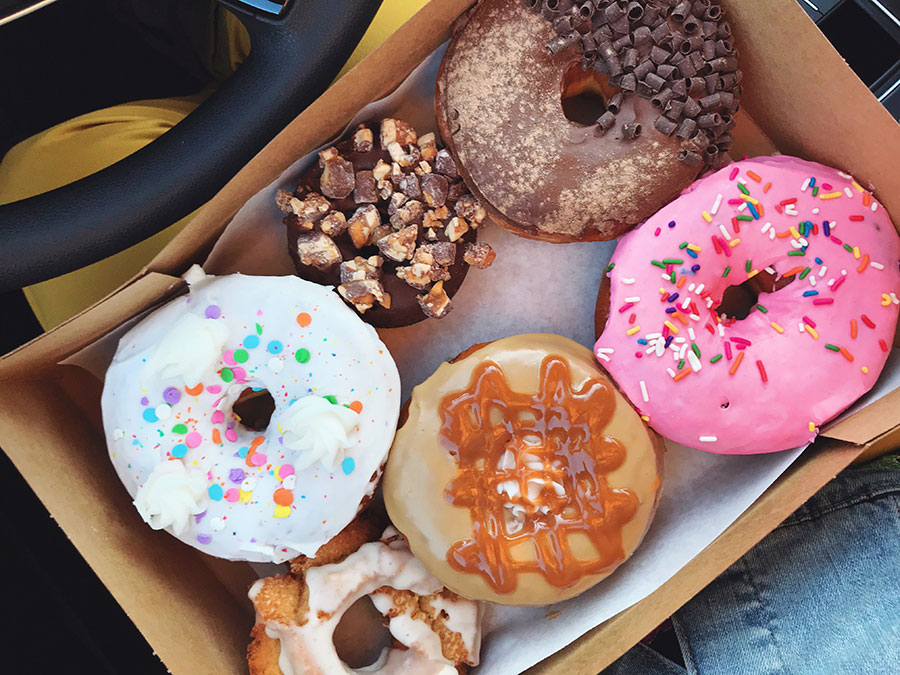 The pink one was my favorite.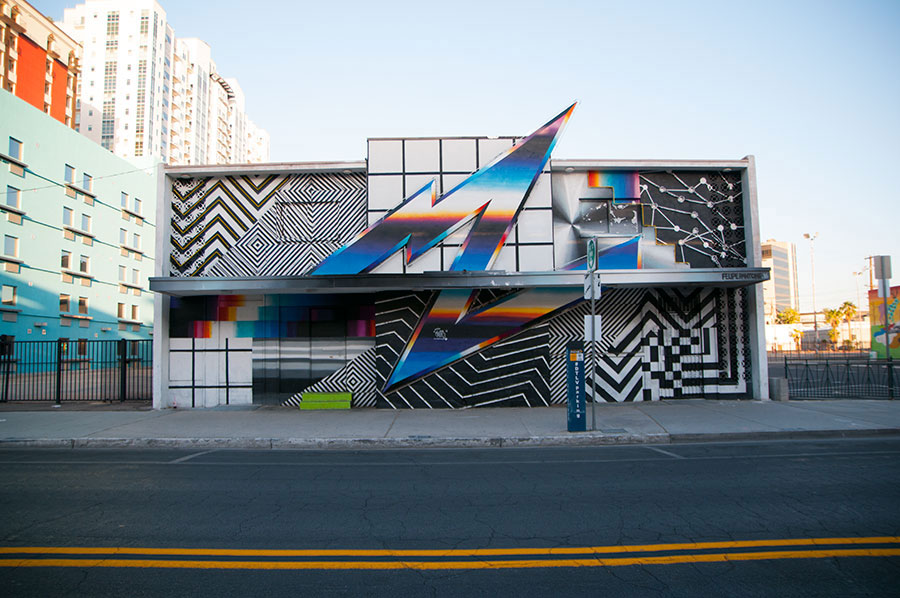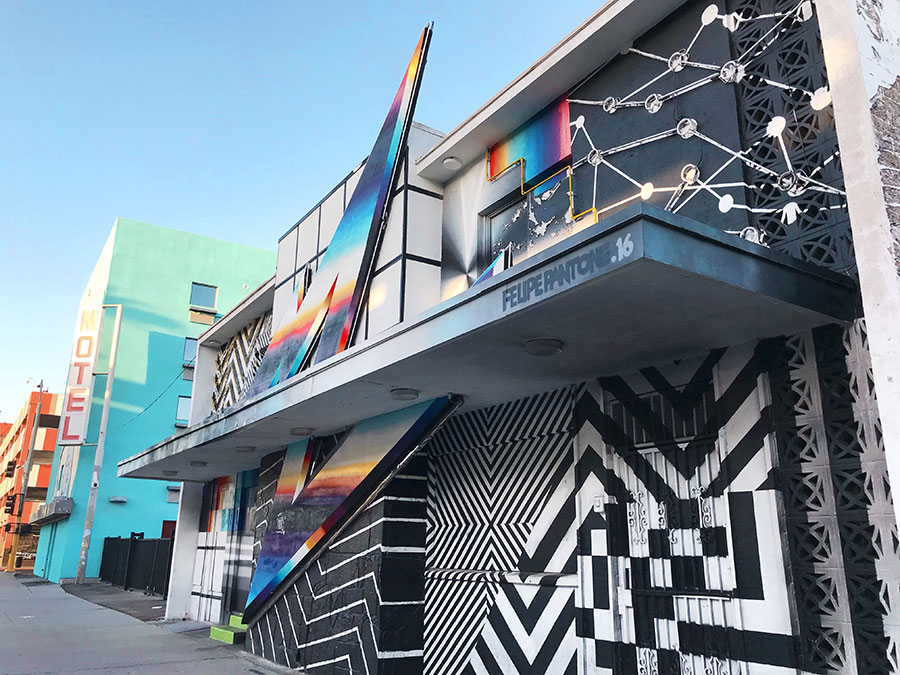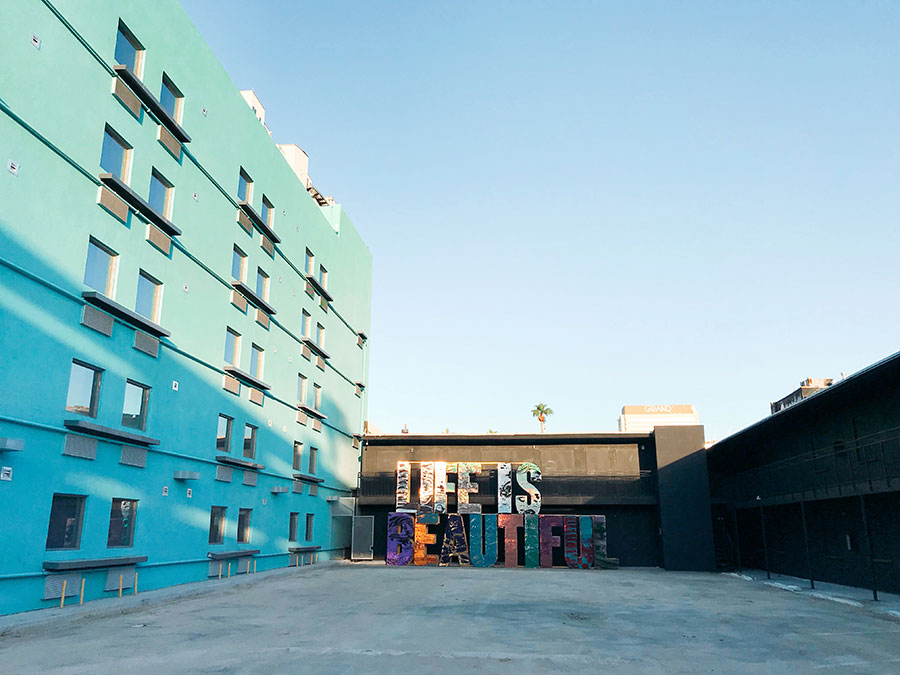 It definitely can be.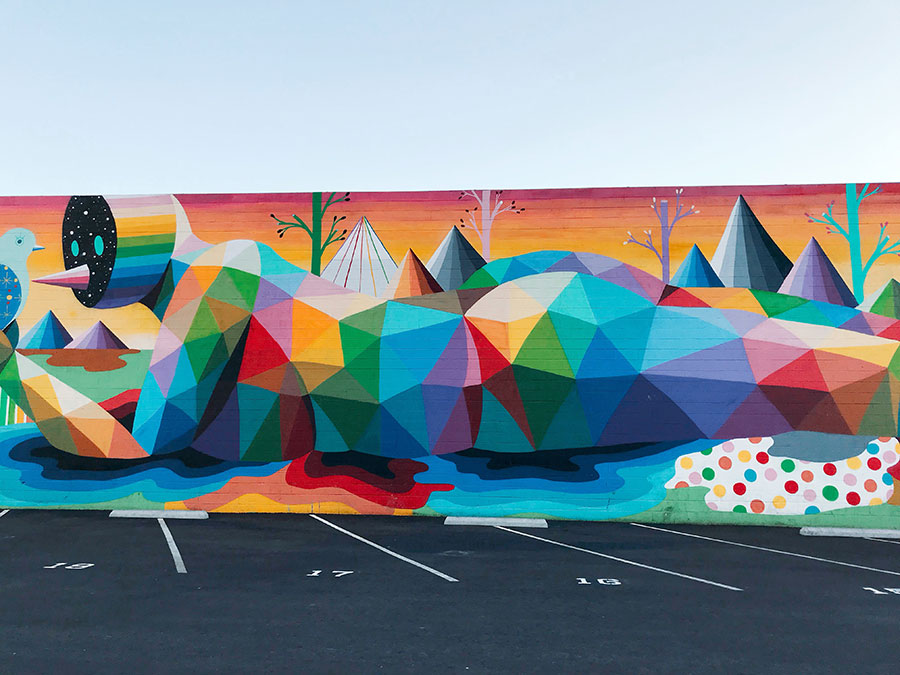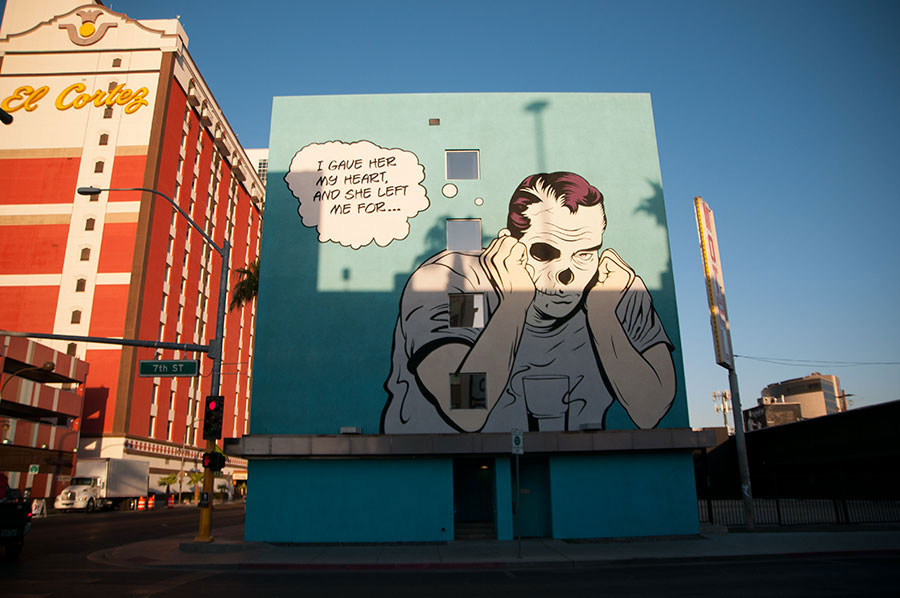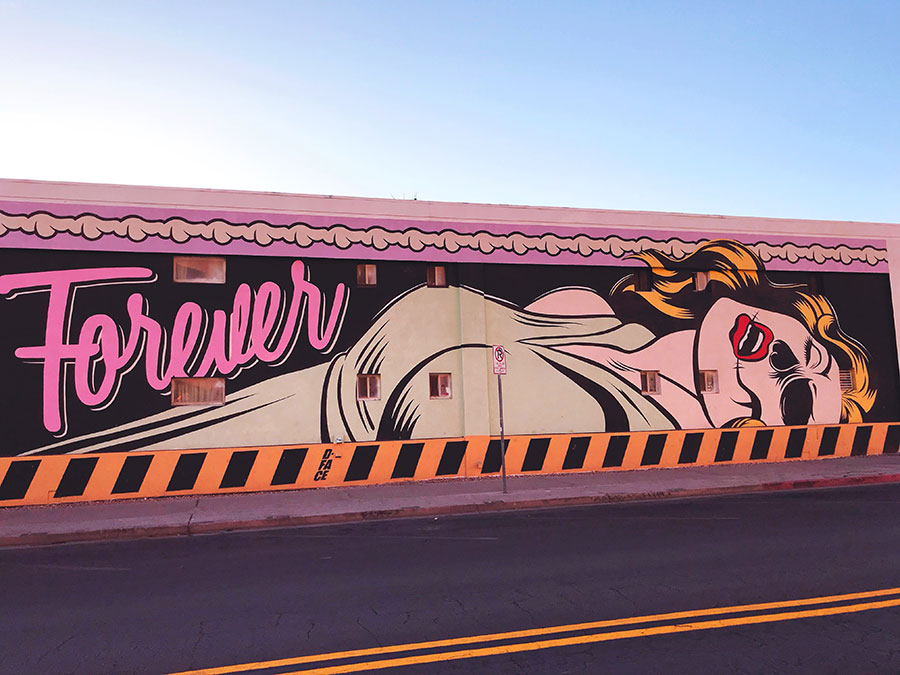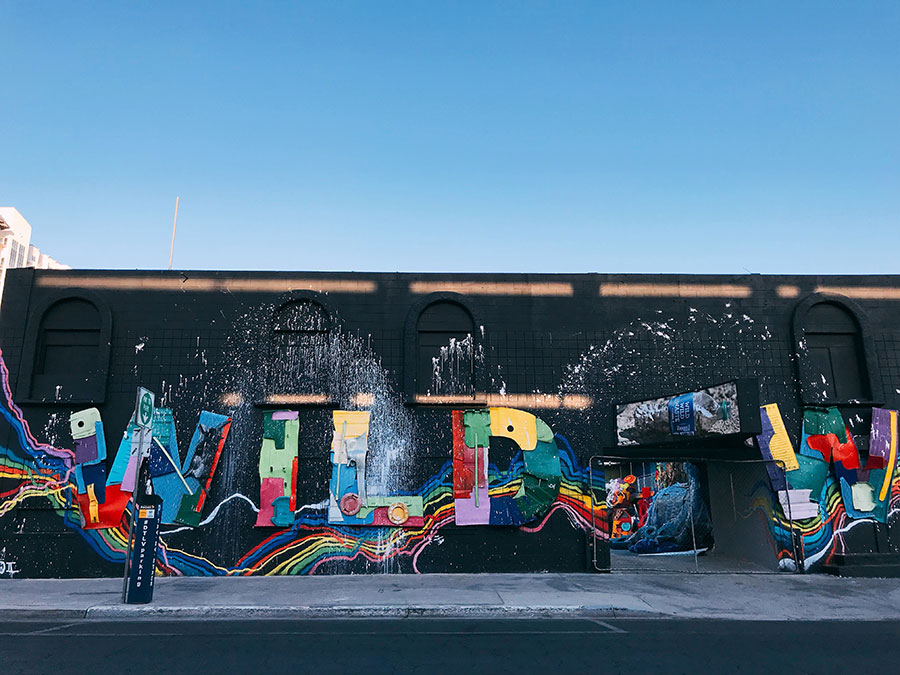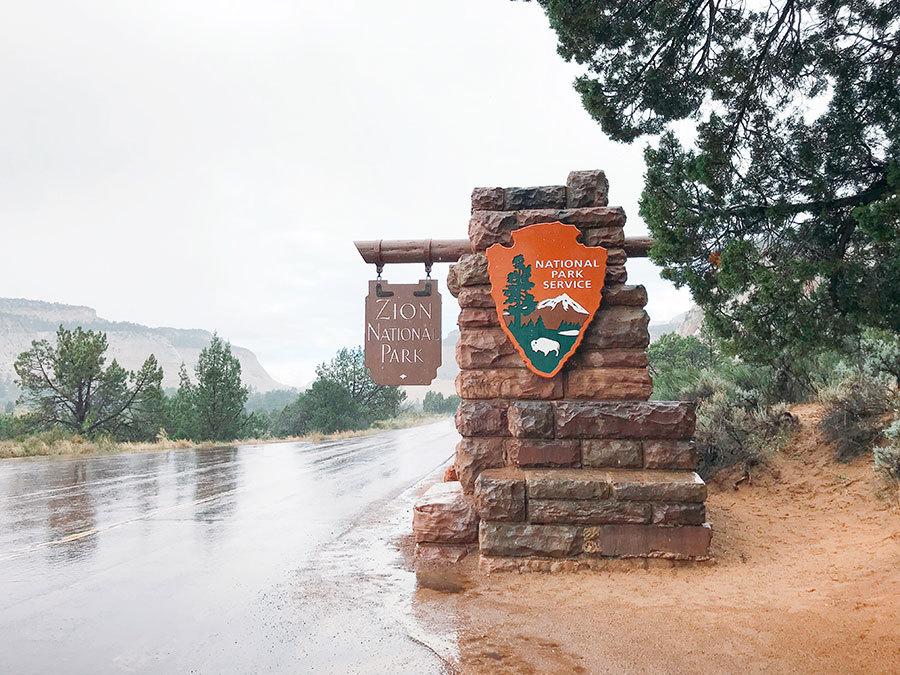 Rainy Zion.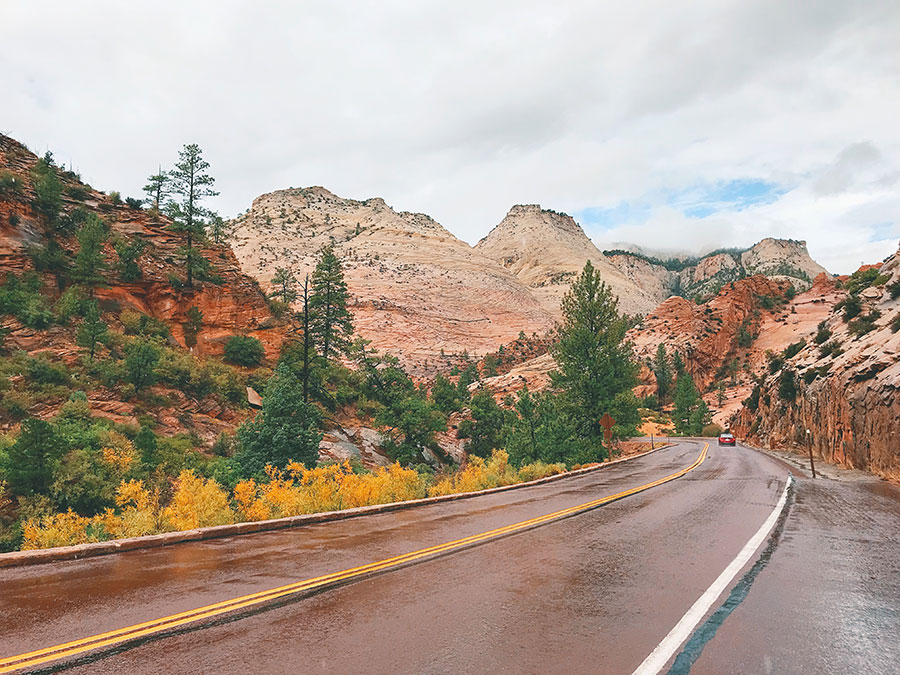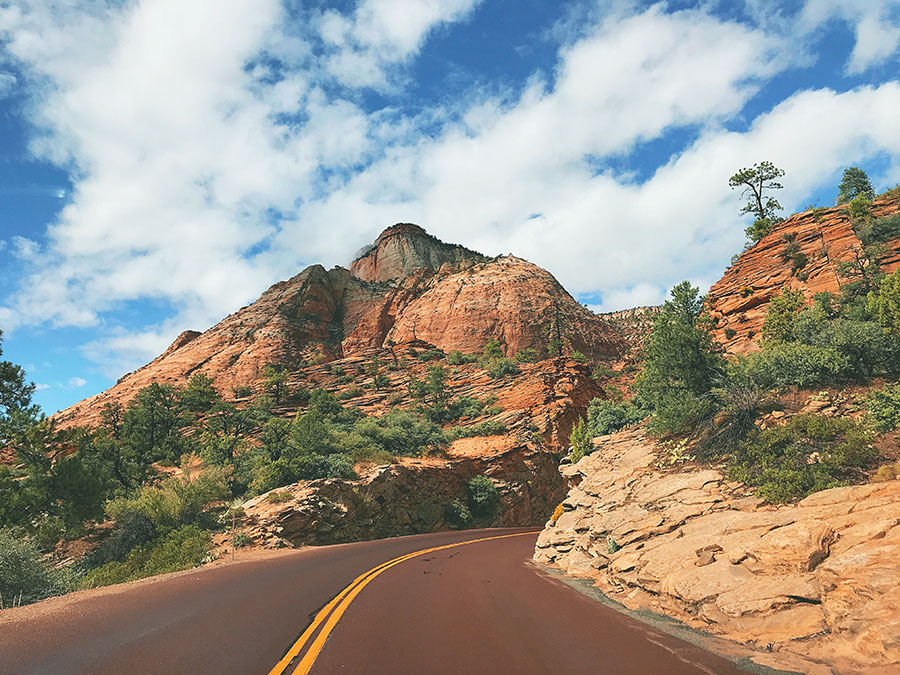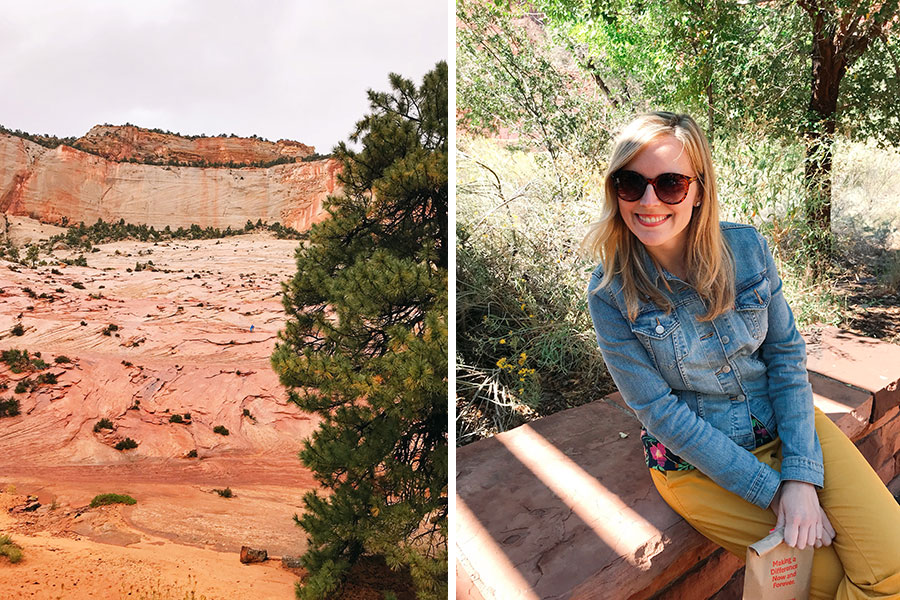 See that little blue speck halfway up the photo on the left?  That's a person.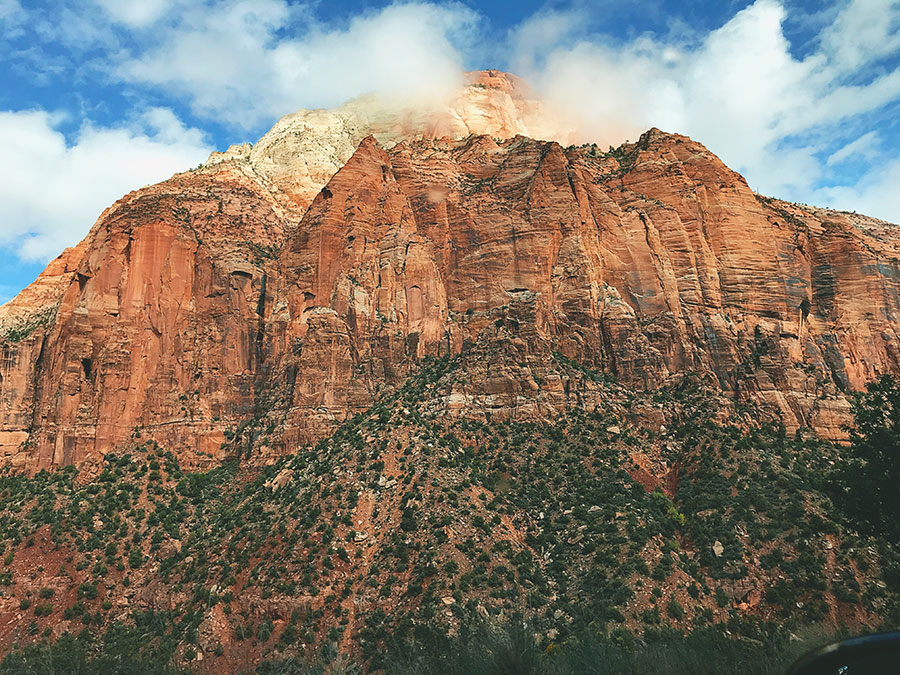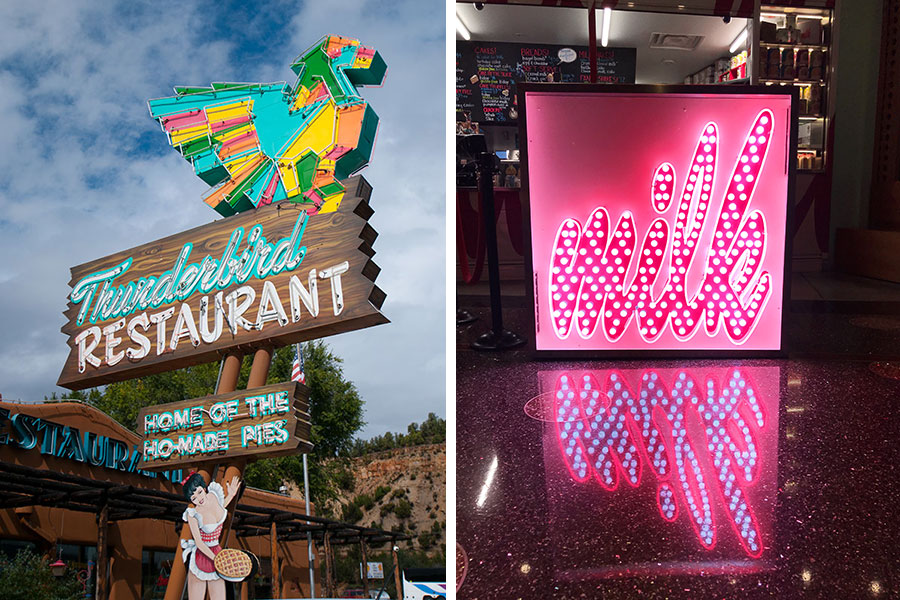 I love neon signs.  We drove to a little town outside of Zion and oooo, I loved the Thunderbird sign!  Our hotel is home to the neon sign for Milk Bar.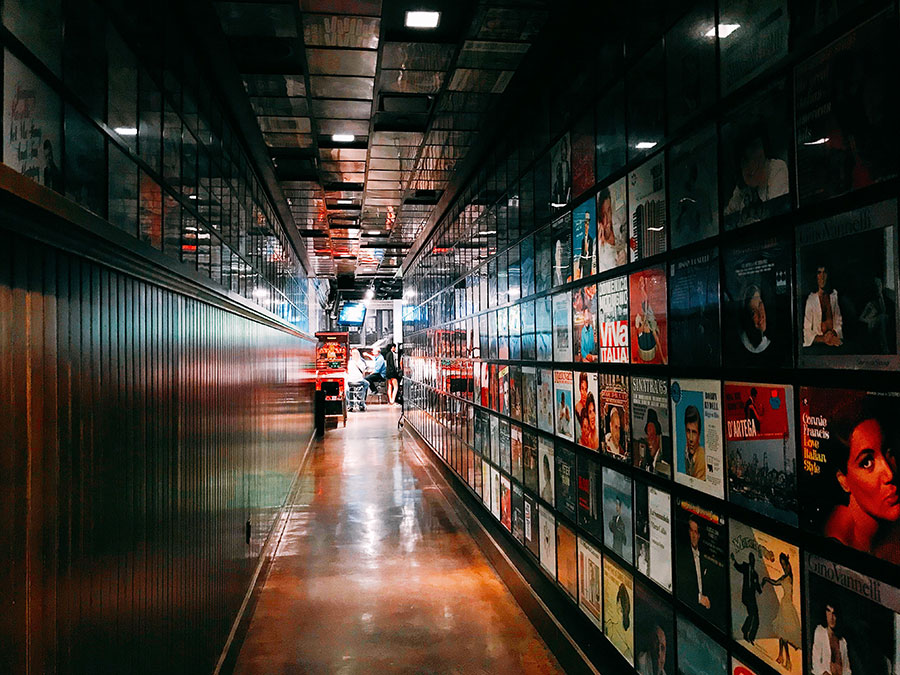 The hallway leading to Secret Pizza, a secret (unadvertised, no-sign) restaurant in the Cosmopolitan.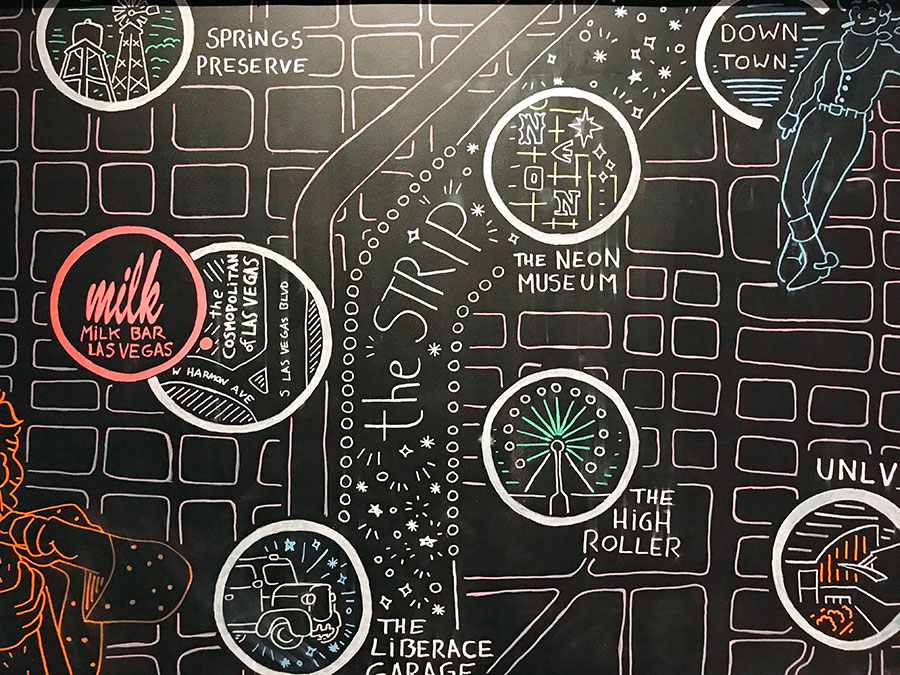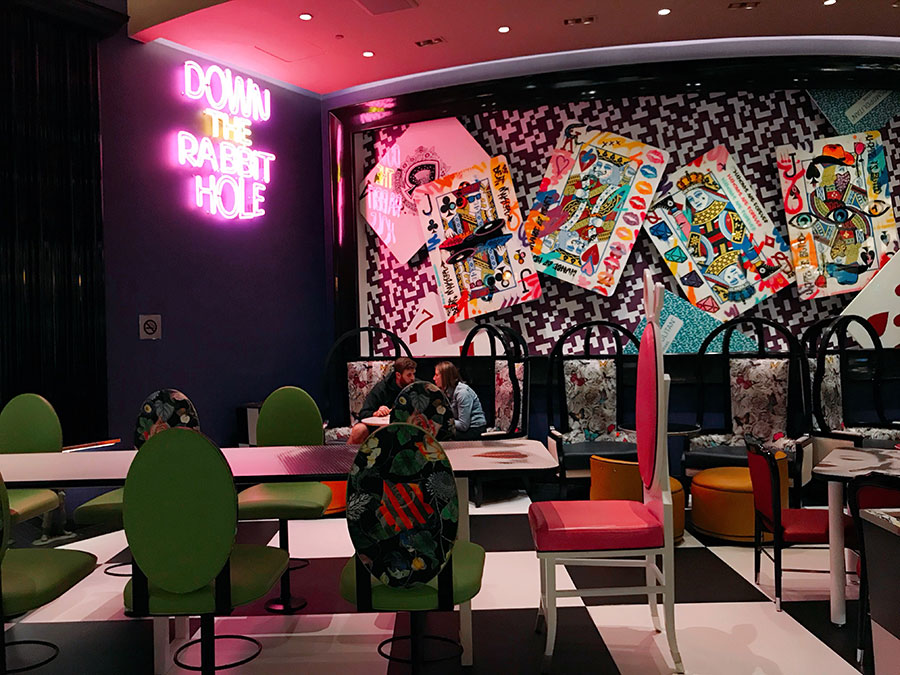 Loved the Alice in Wonderland theme.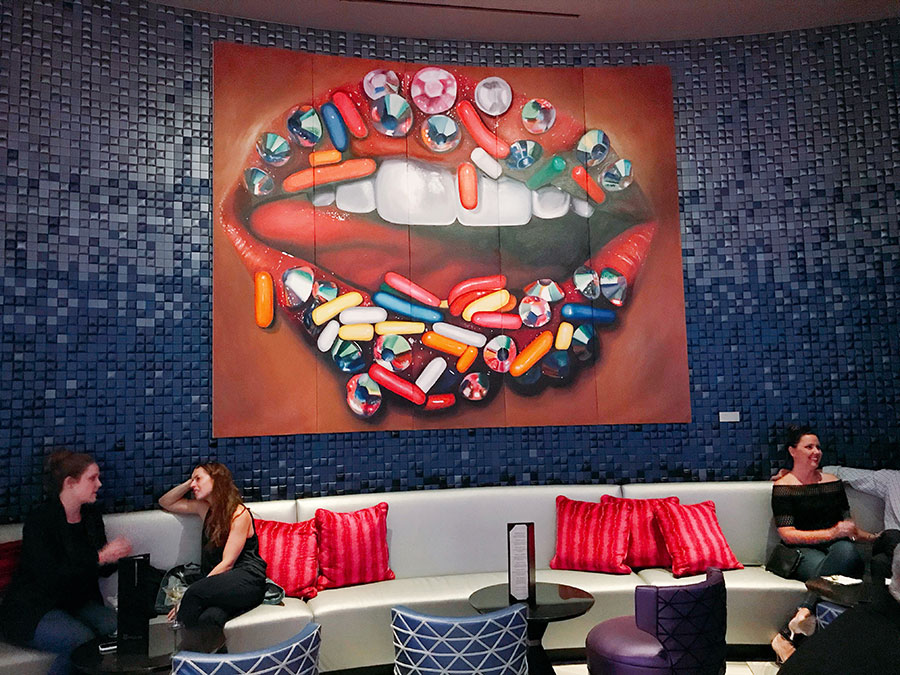 Sex drugs and sprinkles.

The Chandelier Bar — we had a few drinks here and it was great.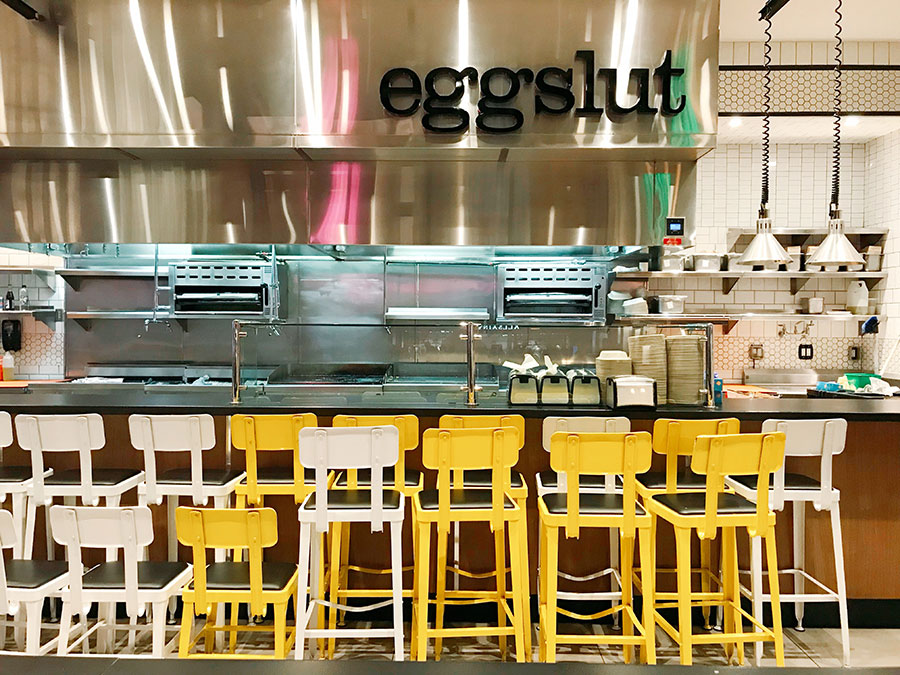 LOVE Eggslut! The line is always long but it's worth it.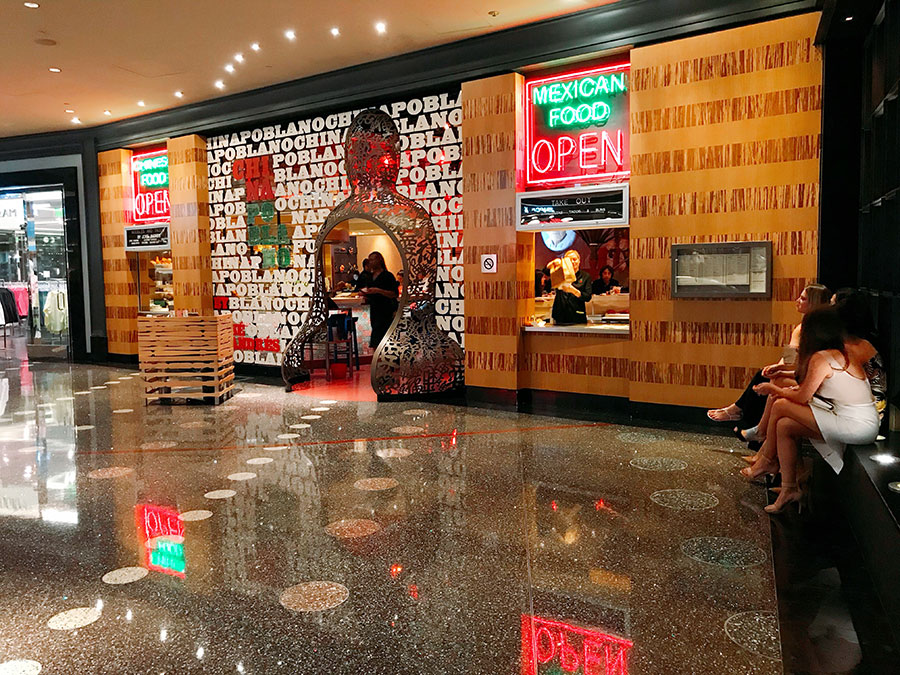 Chinese and Mexican food under one roof.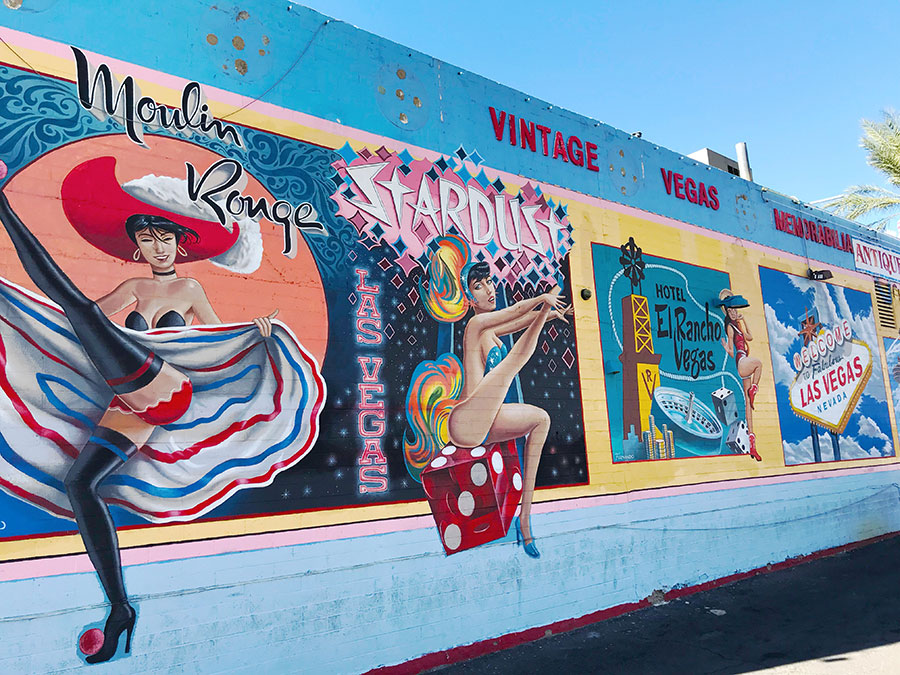 More murals!  If there's a cool mural to be seen, I will track it down!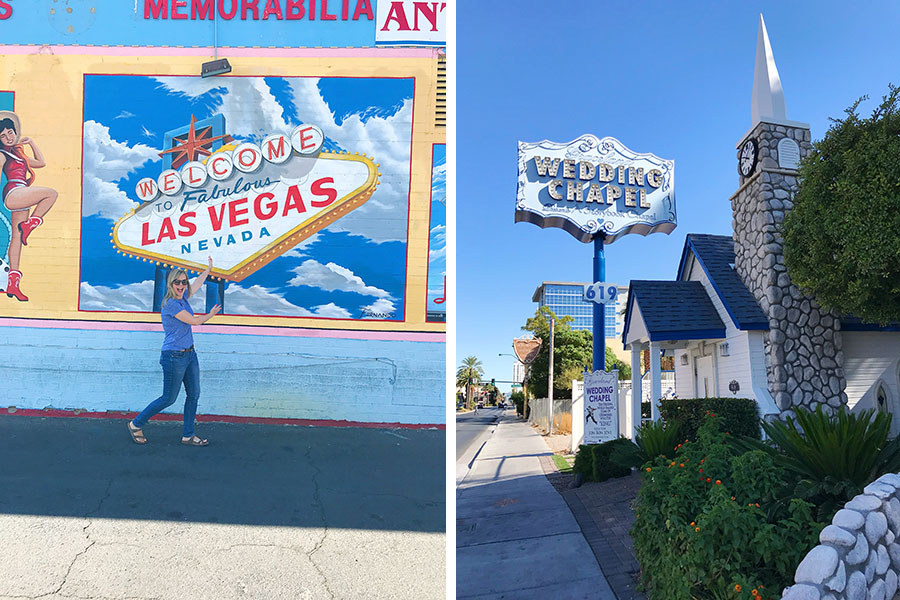 The mural that I'm standing in front of is in the parking lot of the Graceland Wedding Chapel.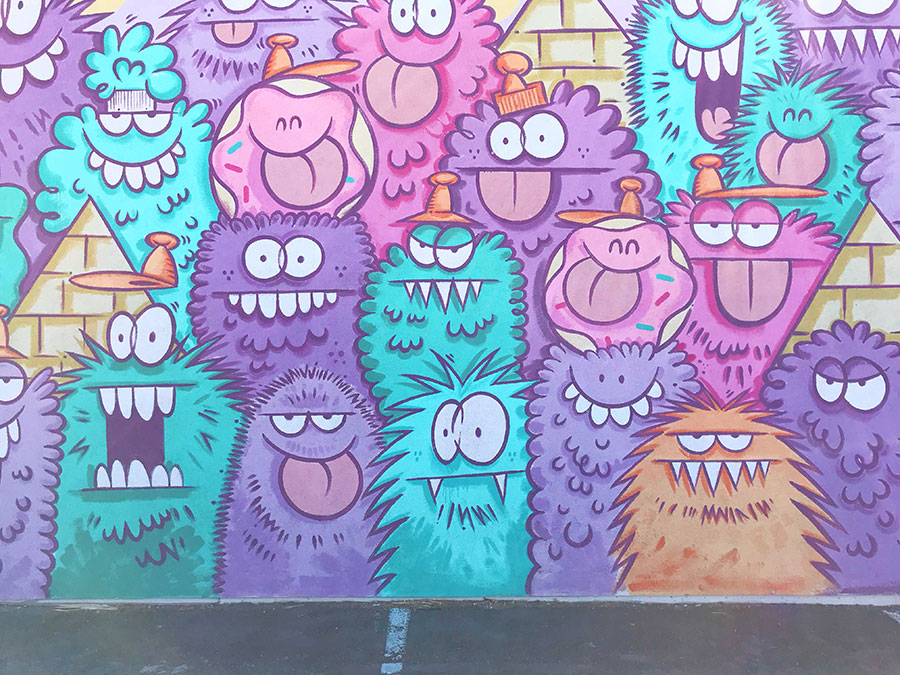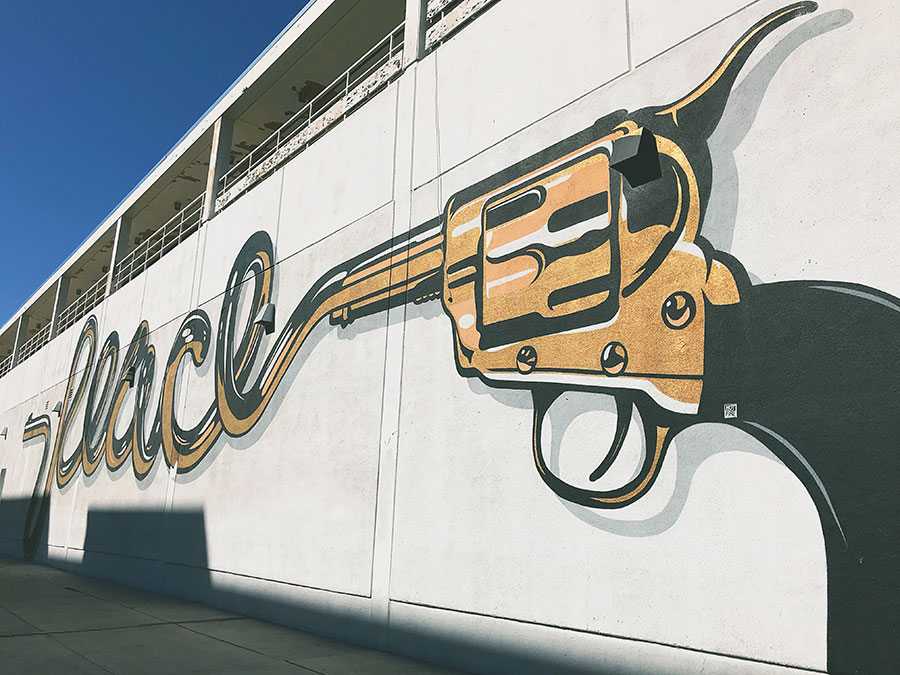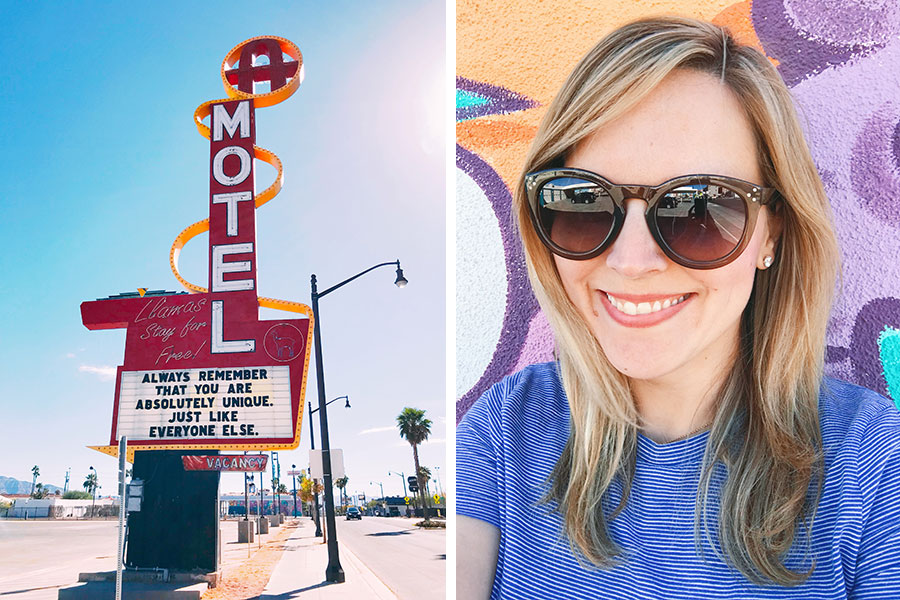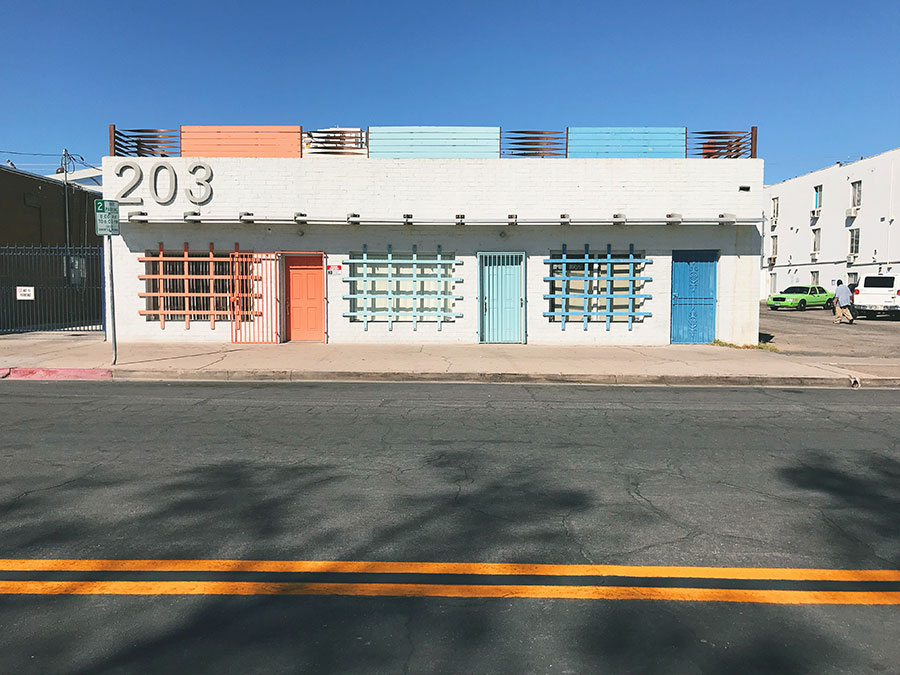 I just liked this building.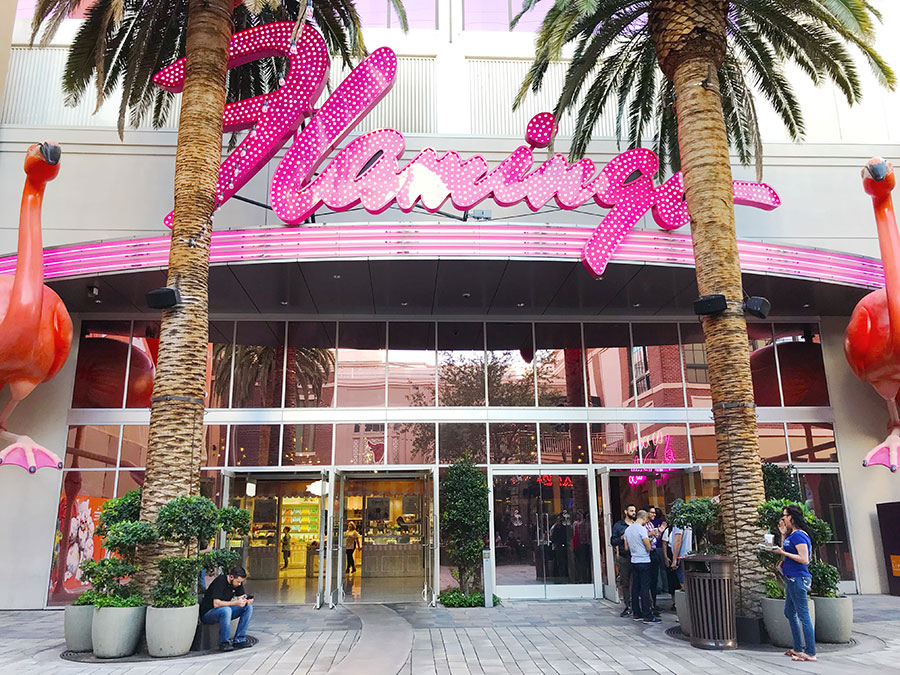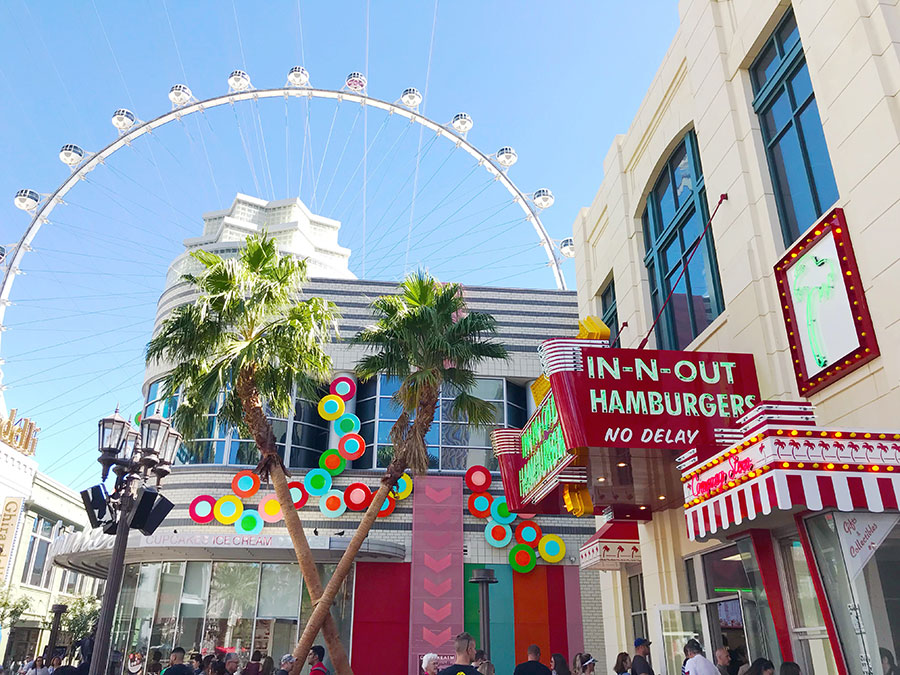 Next time I visit, I want to go on the High Roller!  Each pod holds 40 people and it takes 30 minutes to go around the wheel.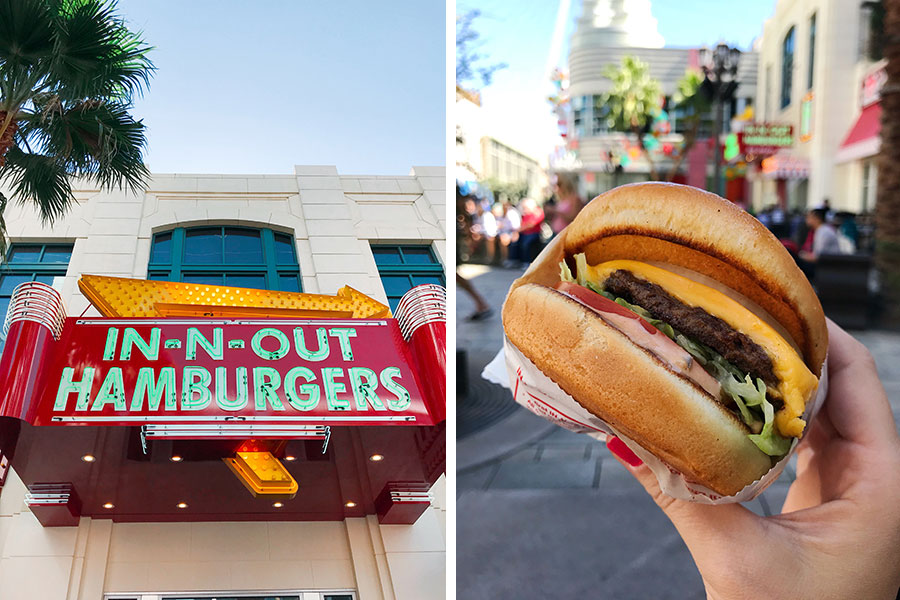 When near the west coast…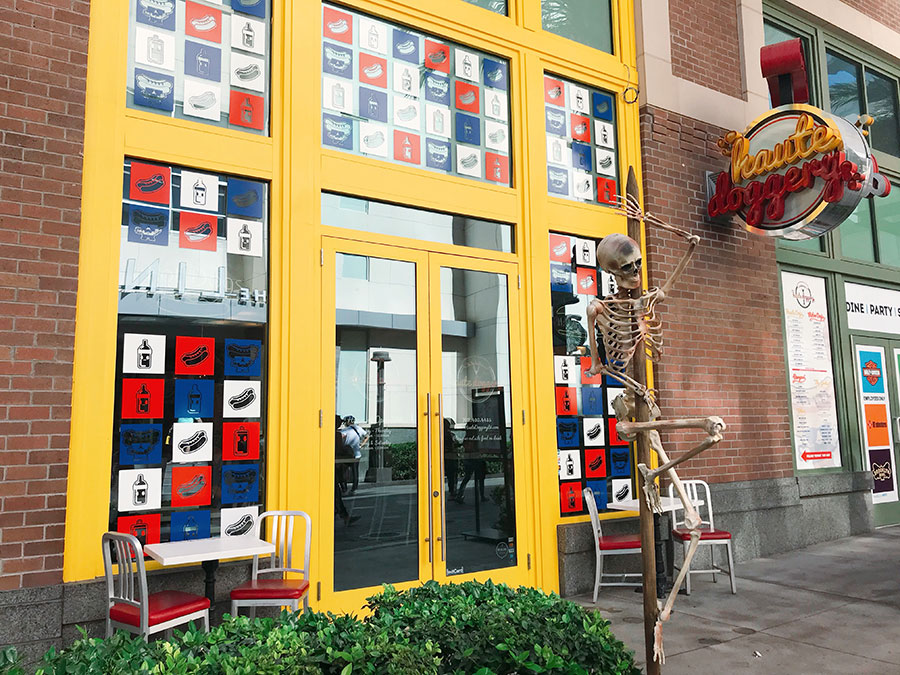 Dreamy primary colors.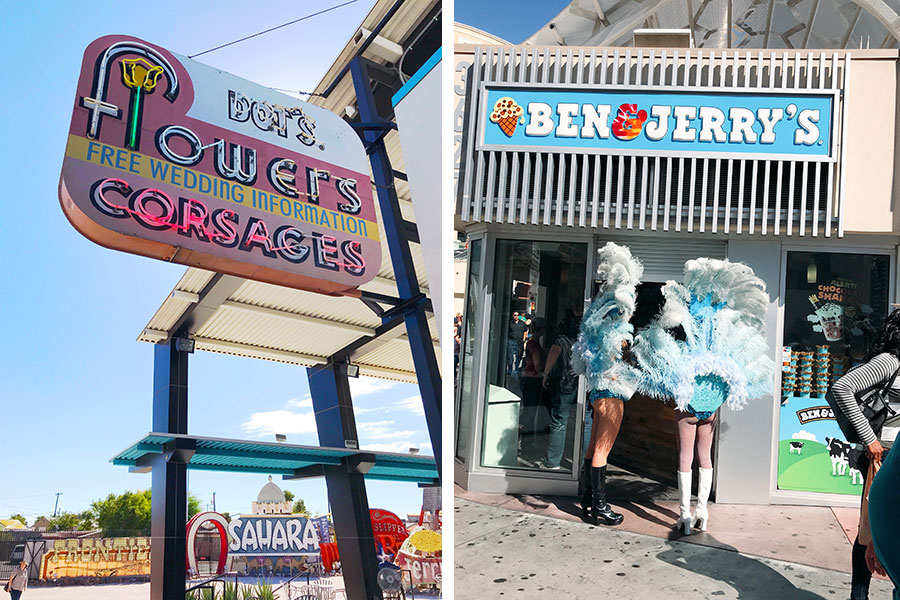 Showgirls gotta get their ice cream, too.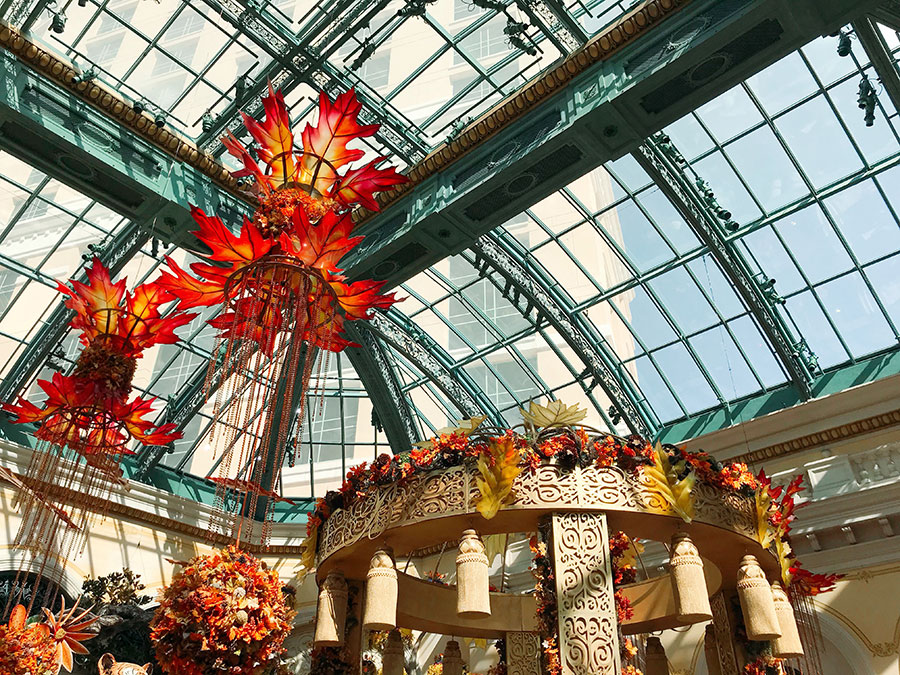 The Conservatory at the Bellagio.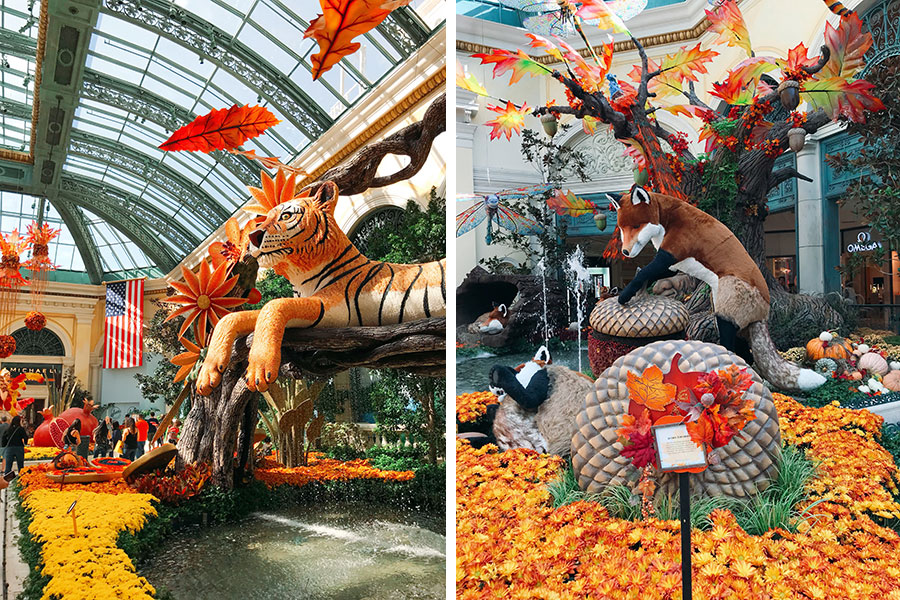 They change the floral theme 5 times a year and have a staff of 100+ people in charge of all the flowers.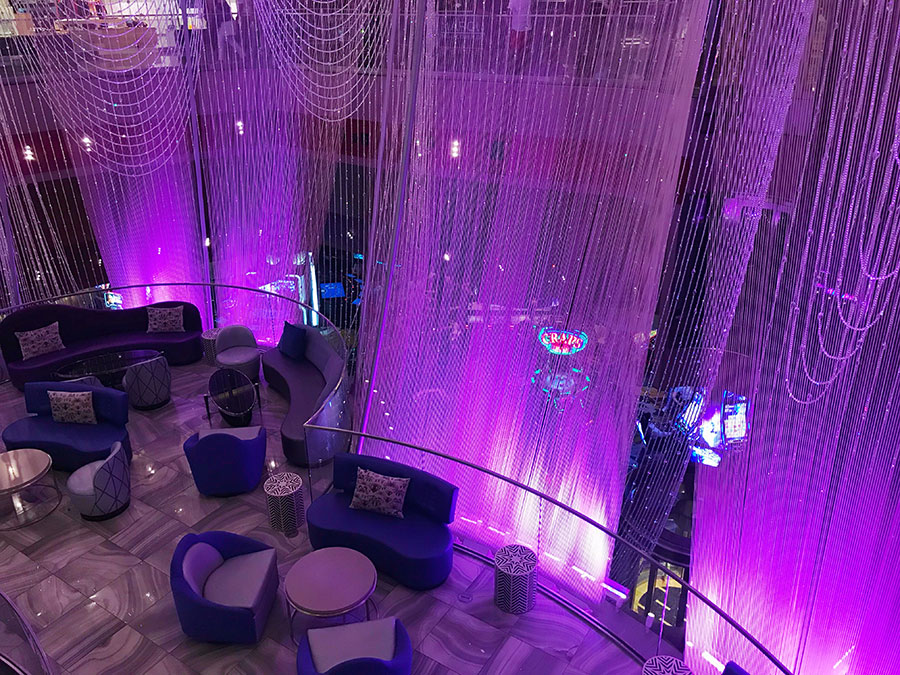 More of the Chandelier!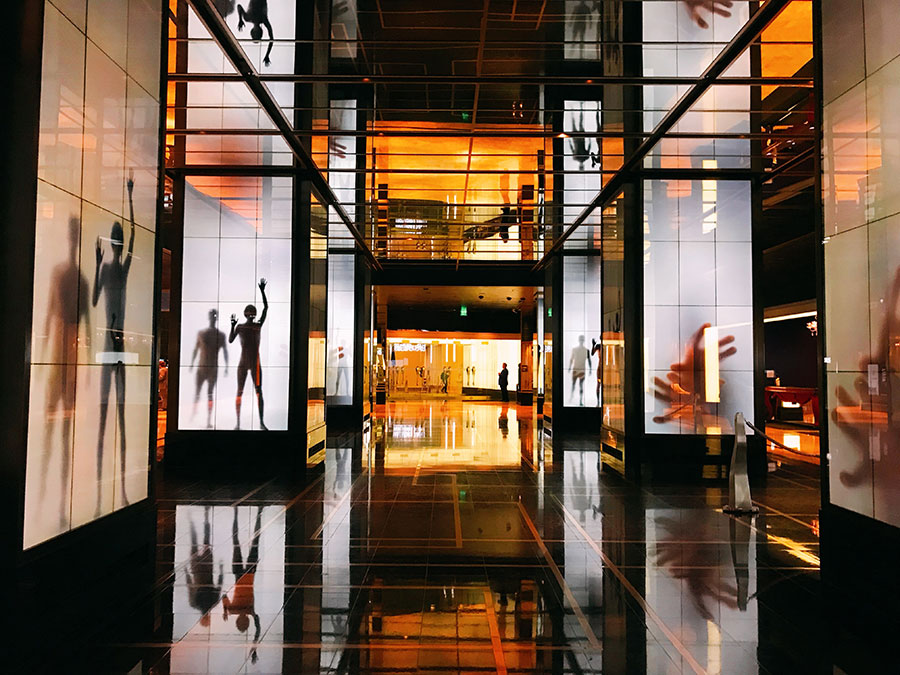 Lobby bodies.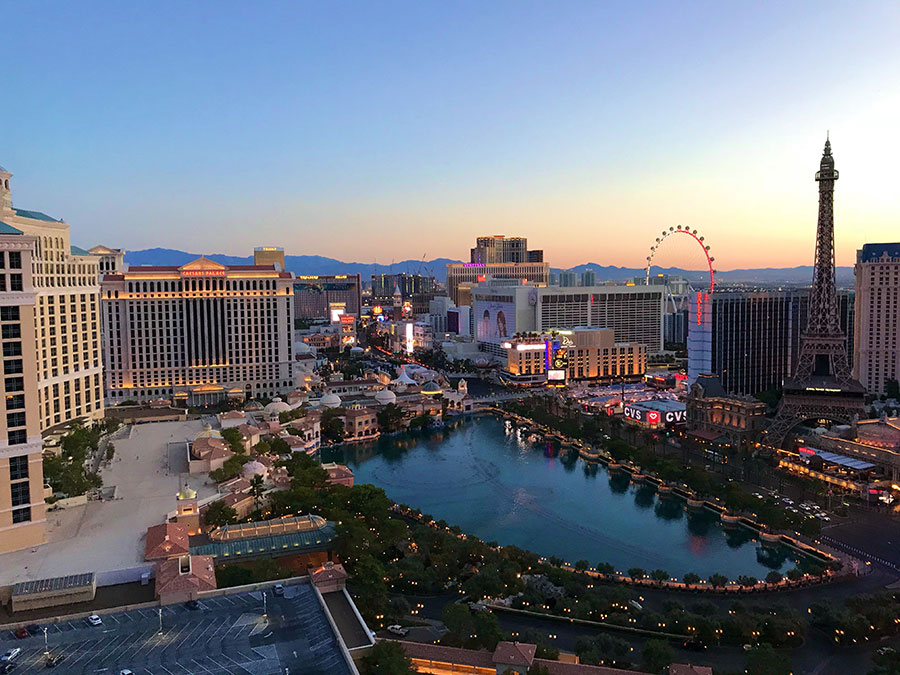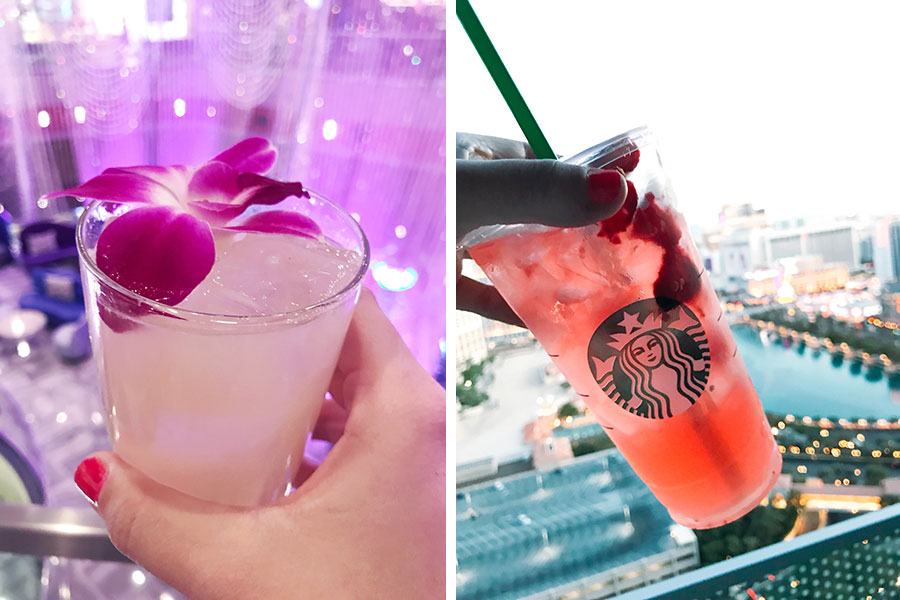 Starbucks strawberry refreshers are my new favorite thing.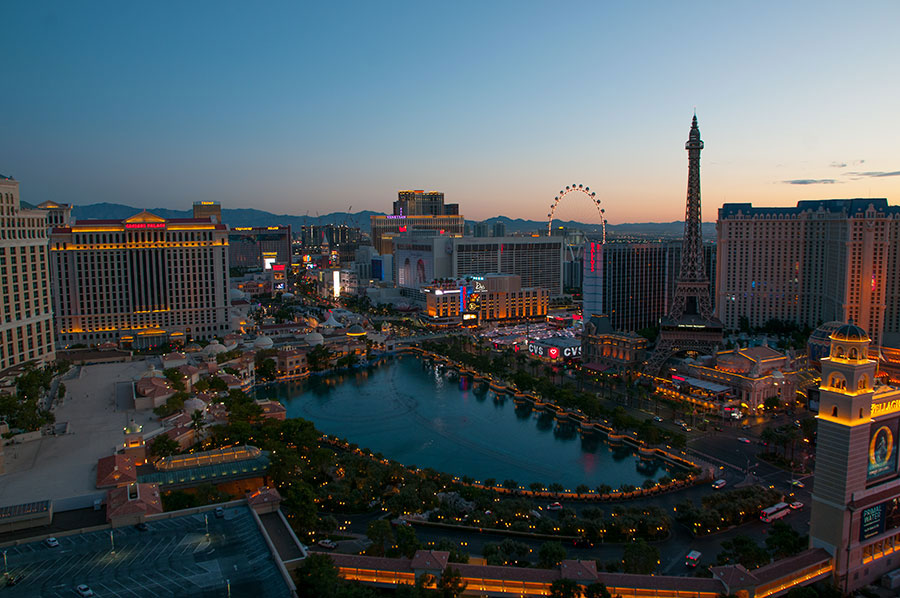 Yet another photo of this view.  I can't help it.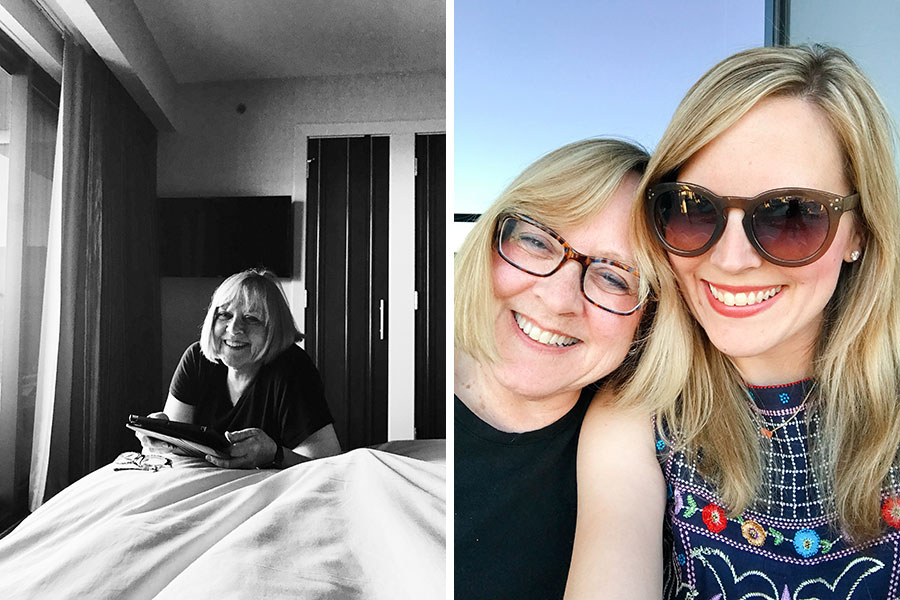 My momma – best friend and favorite travel buddy.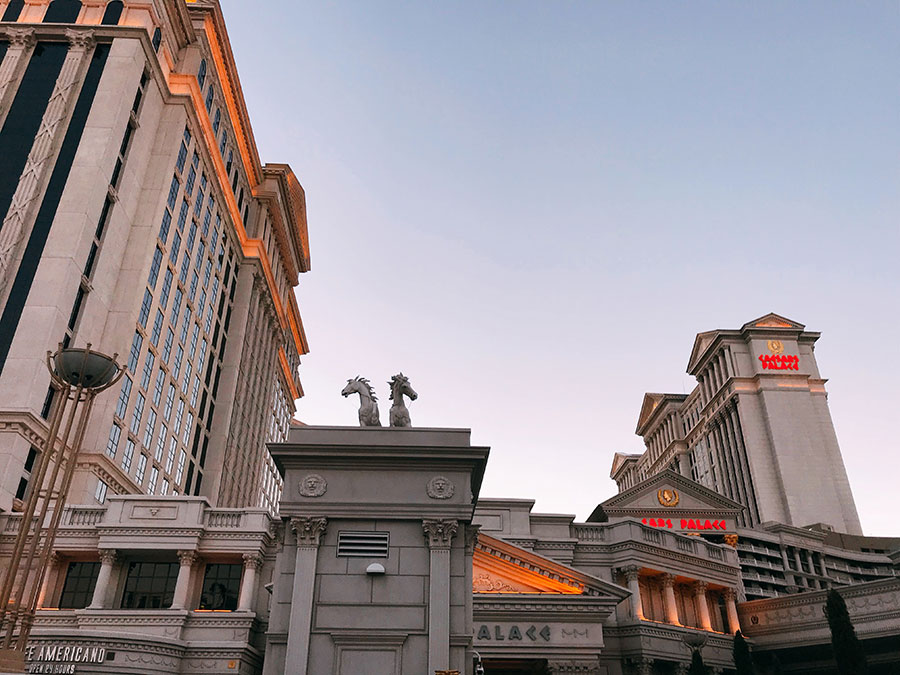 Arriving at Caesars!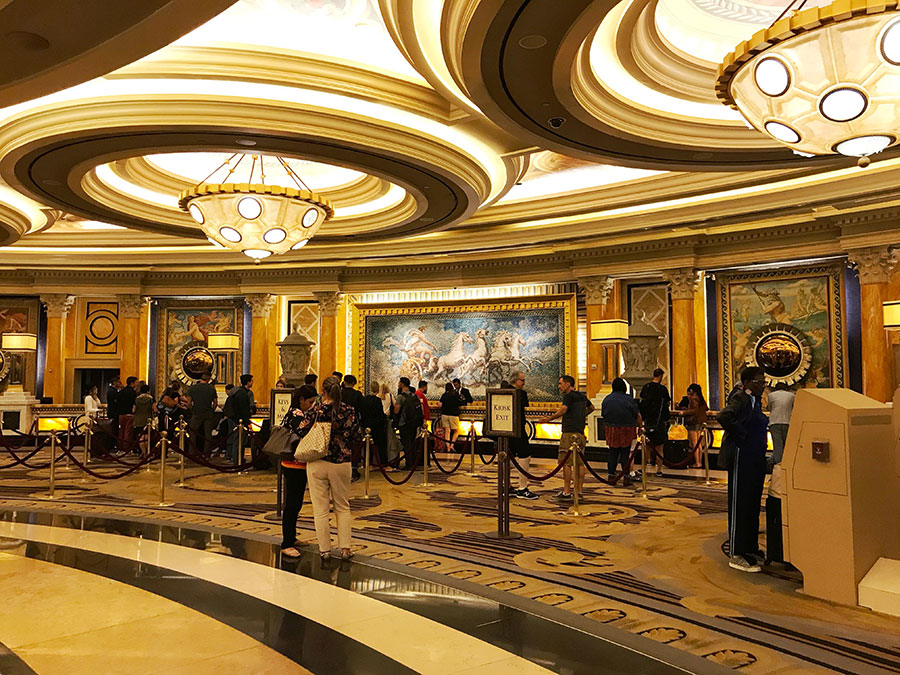 All I could think of was the Hangover.  "Is this the real Caesar's Palace?"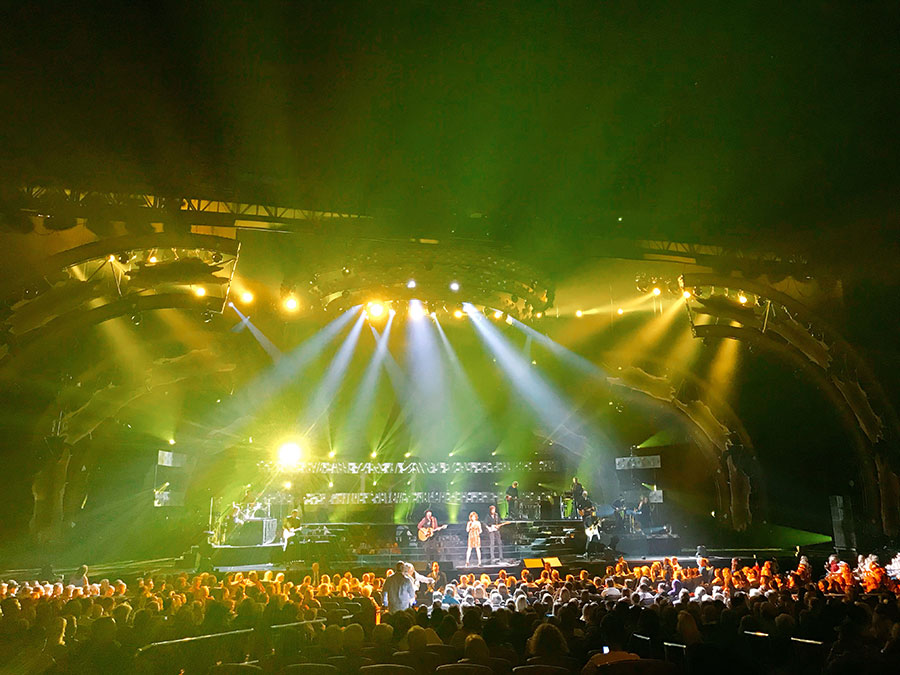 Reba + Brooks & Dunn!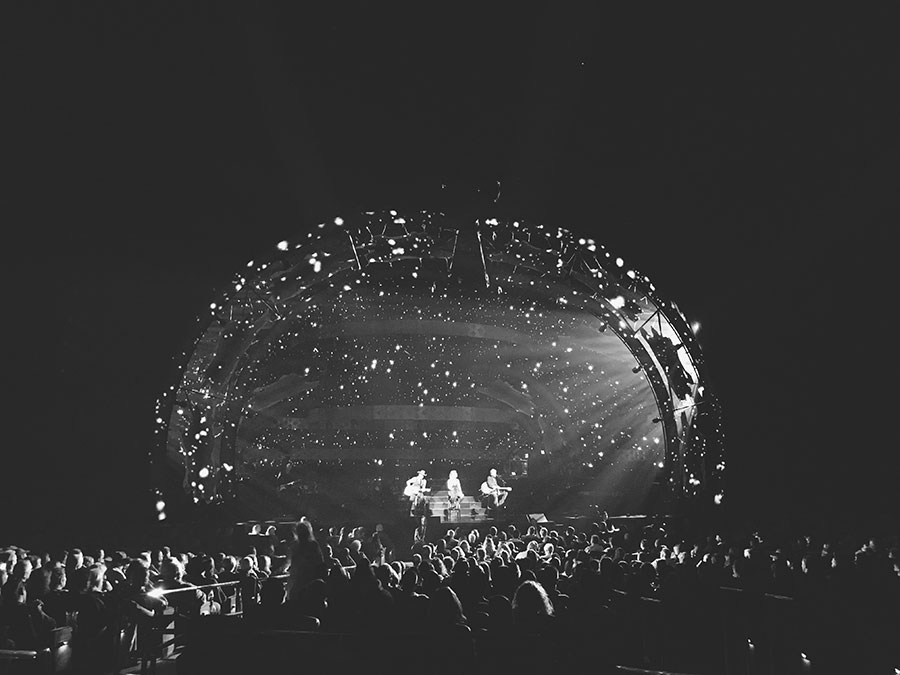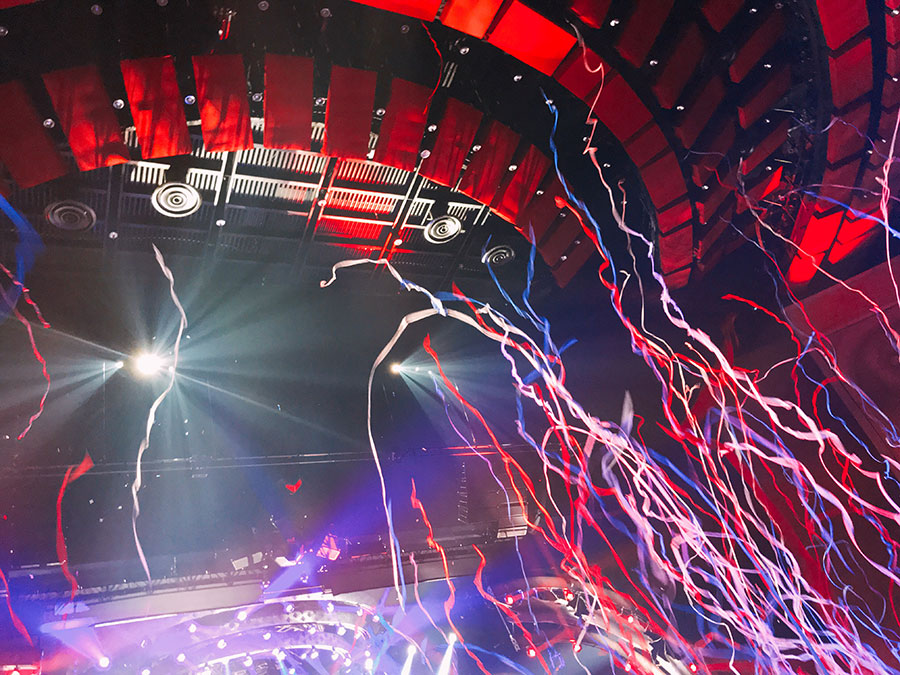 The show ended with streamers and confetti – I loved it.