April 2019
Where I Stayed: With Friends
Maine! Bethany and Dan! It had been FOUR AND A HALF YEARS since I saw one of my best friends. How does this happen? Life gets busy, I know. But we have vowed to not go that long without seeing each other again. I went to Portland for a weekend visit. I was only there about 48 hours, but we packed a lot in!
I arrived on Friday around noon and it was cold and rainy. (What a surprise, more sad "spring" weather!) We dropped my bag off at Bethany and Dan's apartment and then headed out for downtown.  I was starving so we stopped at Duck Fat for some very tasty french fries. We walked around and visited a few shops.  Took some photos in the cold and rain (I look like a wet, wind-swept dog in most!).  Picked up some donuts at the Holy Donut cause, you know, we'd need snacks later. Fun fact: the secret ingredient used in these donuts is MASHED POTATOES. Two of my favorite foods literally collided. What a dream.
We spent the early afternoon and evening at Bethany and Dan's adorable apartment, where I was reunited with a great love of my life: Hattie.  Their dog, Hattie, is such a sweetheart and I love her so much. Bethany and I watched the Golden Girls, talked, and ordered pizza from Slab.  Dan went to his whiskey club.  I went to bed at 8pm because I had been up since 3:30am.
The next day, Saturday, we took the ferry to Peaks Island, which is 3 miles away from Portland.  It reminded me a little bit of Washington Island in Door County — small, quiet, cute.  We rented a golf cart and scooted around the island for about an hour.  It was beautiful, but we wished it wasn't so wet — as that prevented us from seeing a lot (though I still managed to act like a baby and whine when forced to hike up and down a hill! Bless Dan for being so chill)
Upon returning to Portland, we put our names in for a table at Eventide and got some lobster rolls and oysters!  Afterward, we went to meet Andrea + Matt and then headed home for some stretchy pants, warm blankets, and Hattie snuggles.  We cooked dinner at home that night and then Bethany's bff, Stephen, and his husband came over — we played trivia games and laughed our asses off until midnight.
Sunday we woke up to SUNSHINE!  SUN. SHINE! Glorious. We dropped Dan off at the bus station (he was leaving for Boston to catch a flight to Toronto).  Bethany and I grabbed delicious bagels at Scratch Baking Co. — where I encountered to only two RUDE New Englanders of the trip.  Sometimes I really cherish and miss "Midwest nice."
The last activity of the trip was visiting the Portland Head Light — which is rumored to be the most photographed lighthouse ever.  And for good reason, as it's gorgeous! Bethany then drove me to the airport and I headed home.  It was a lovely weekend and I can't wait to go back!
Other stray observations:
Portland is expensive and has to be one of the hipster capitals of the world.
I would love to see the city during the summer season.
The Portland airport is small and precious and reminds me of Appleton's airport.
Bethany remains one of my favorite people of all time.  We are wildly different – but we laugh so hard, talk about everything under the sun, and have worked to maintain our 15 year friendship.  It's all worth it.  It's also great to know someone for that long — because it's all the sweeter to be in our 30s now and get to look back on our insecure 20s together!
Dan is a precious gemstone of a person.
I'd like to petition for a shared custody arrangement of Hattie.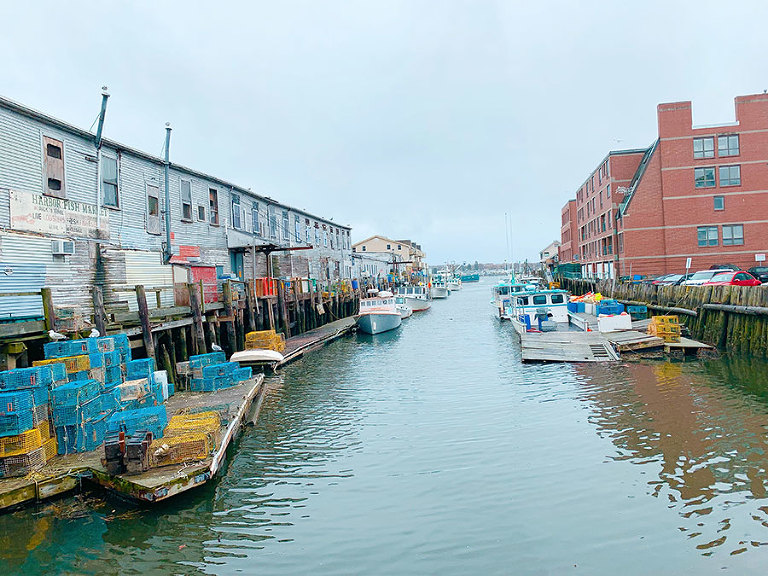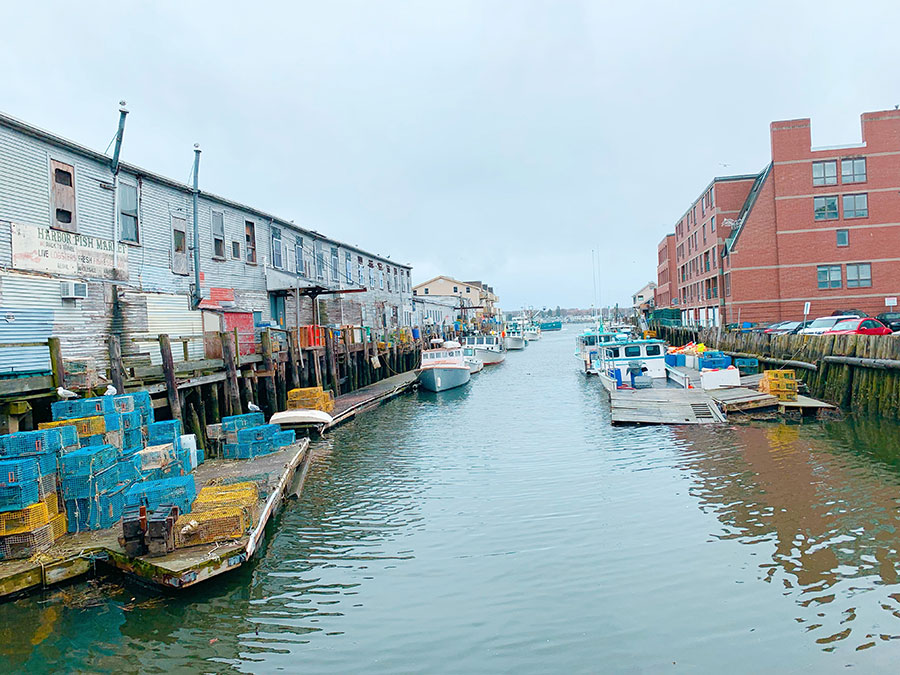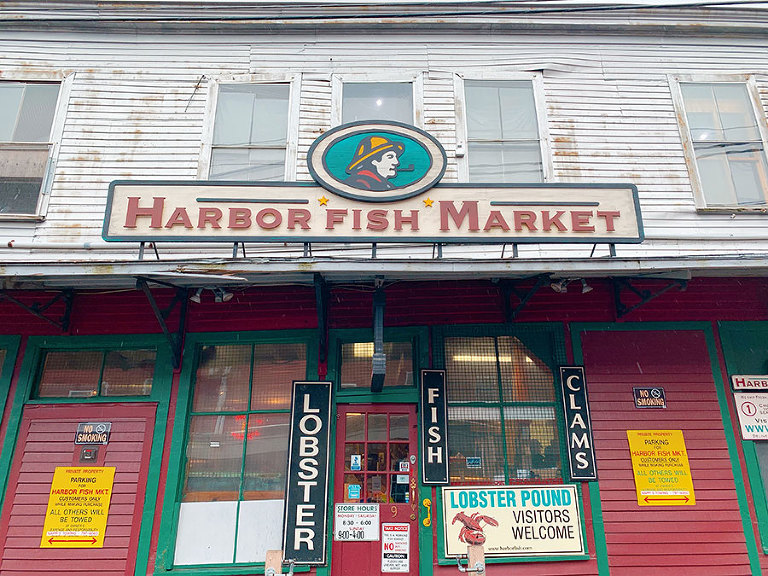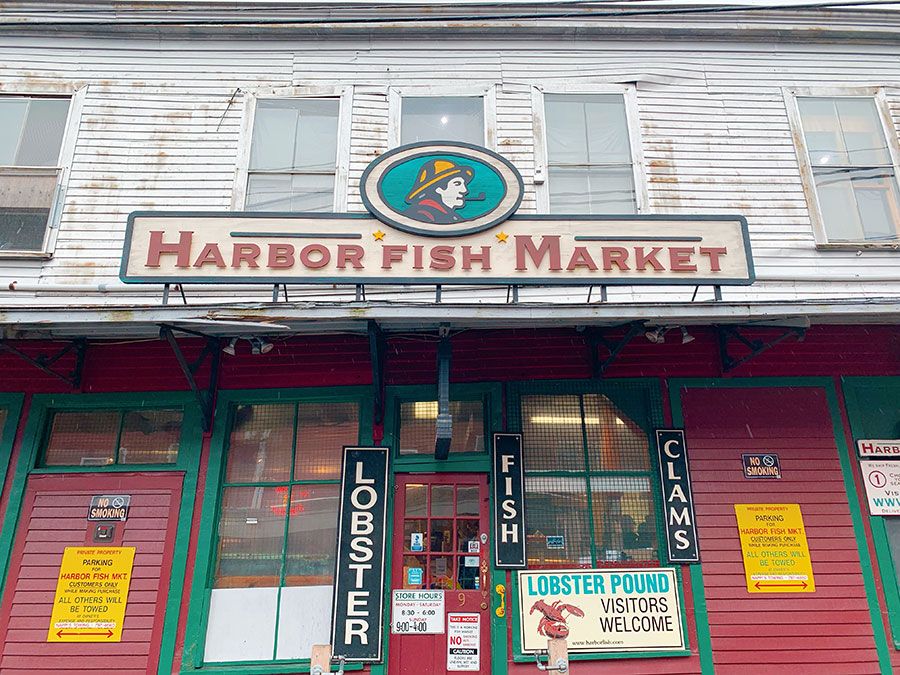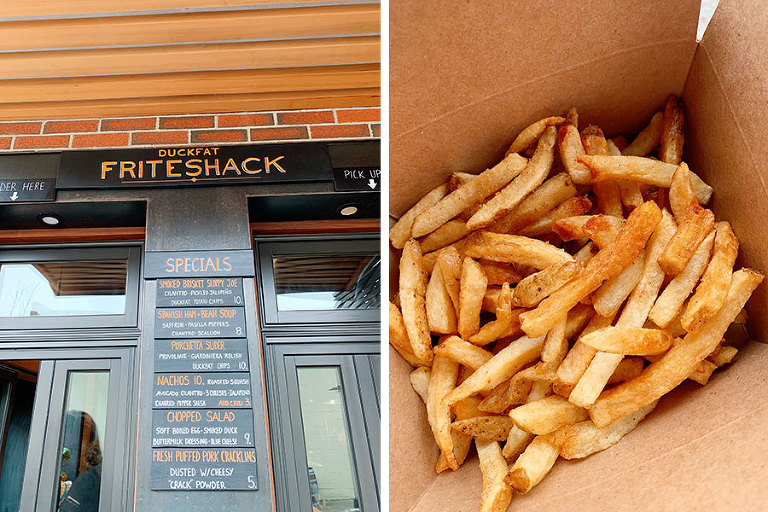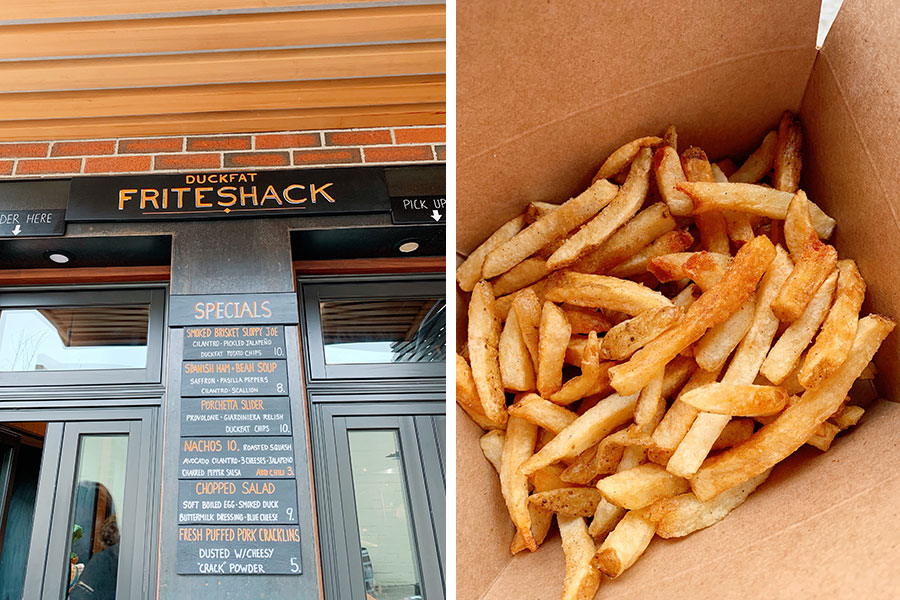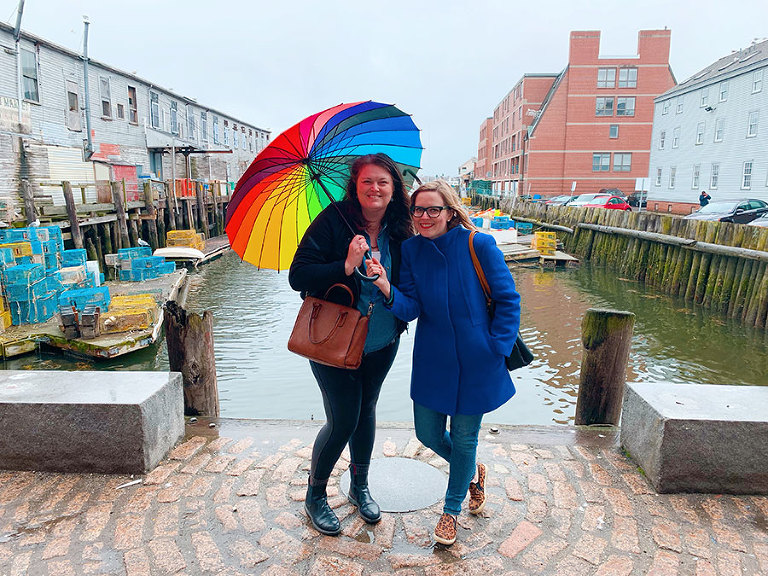 We chilly.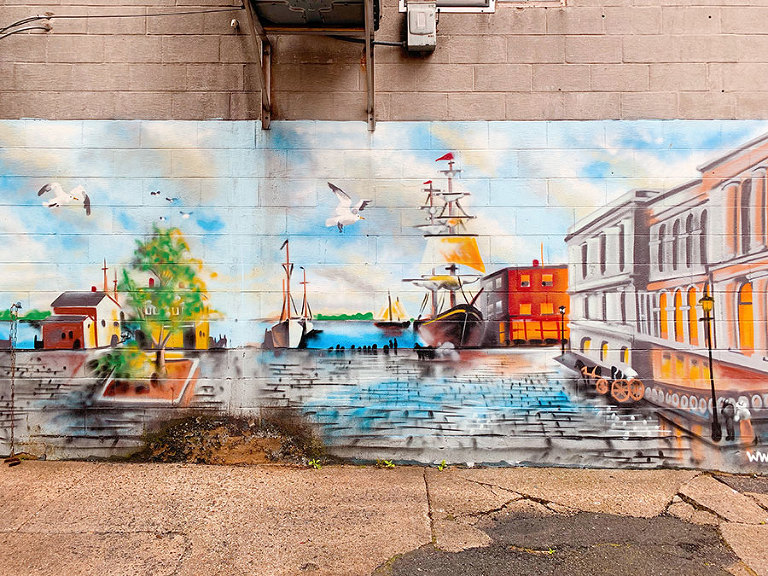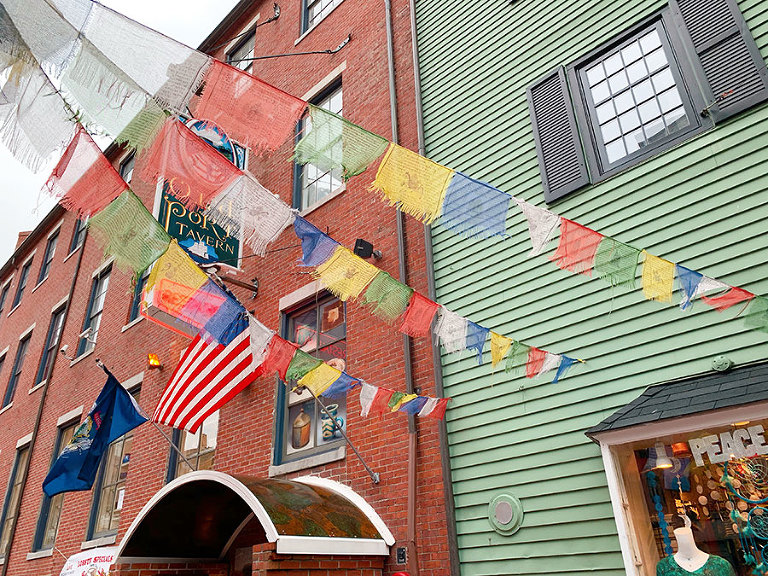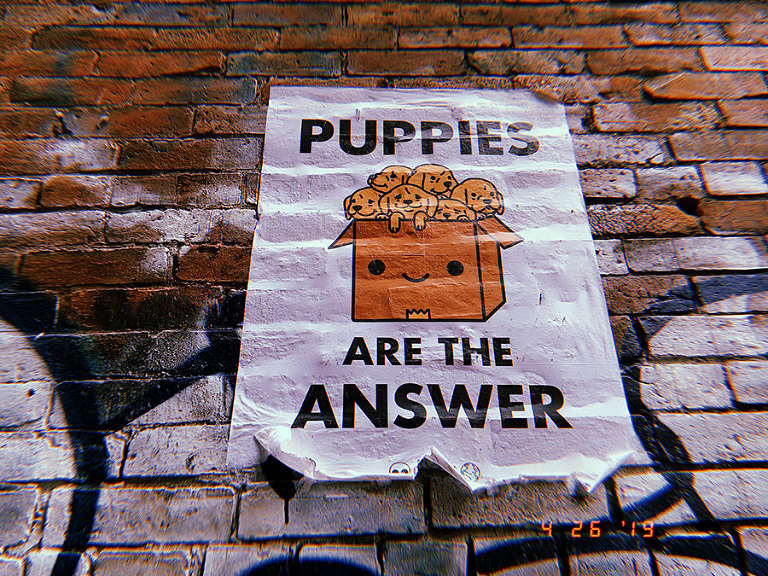 RIGHT?!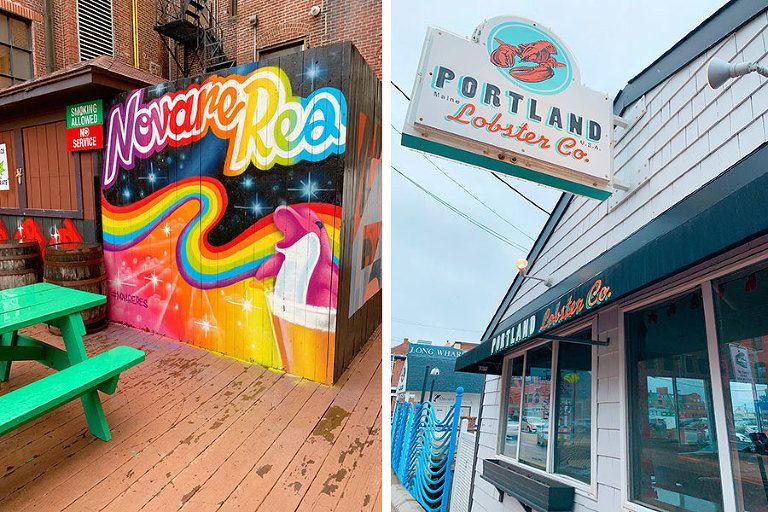 Digging the Lisa Frank vibes of Novare Res.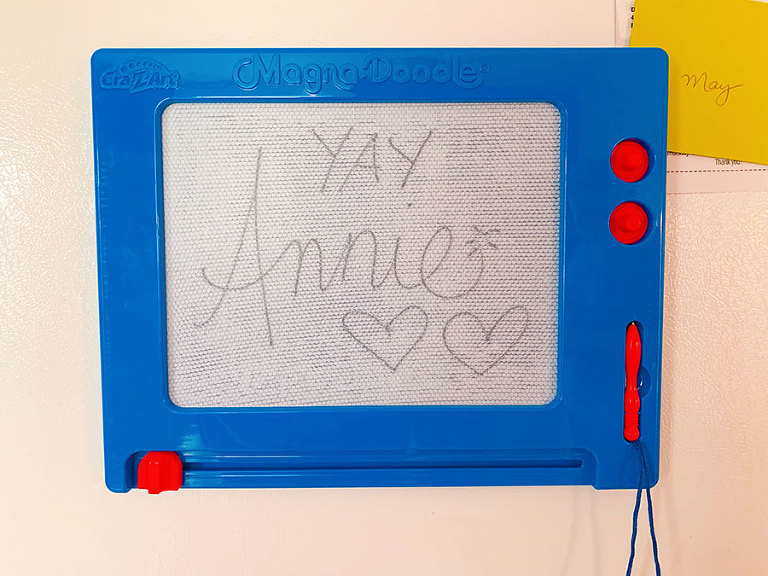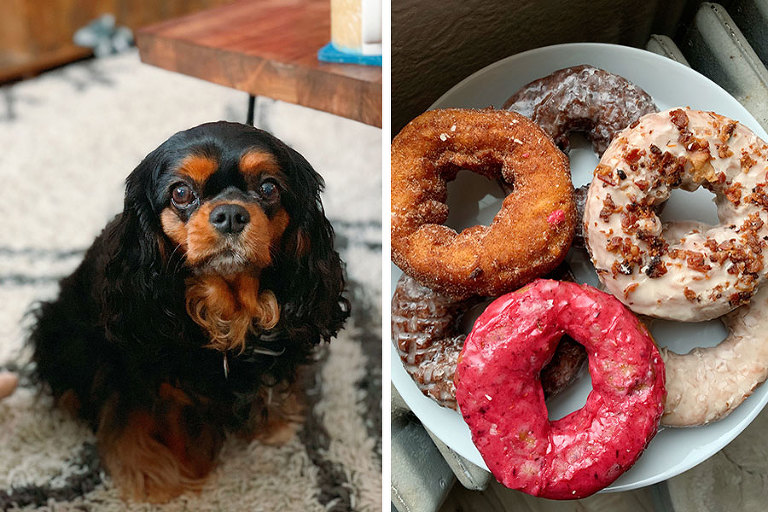 Hattie! Donuts!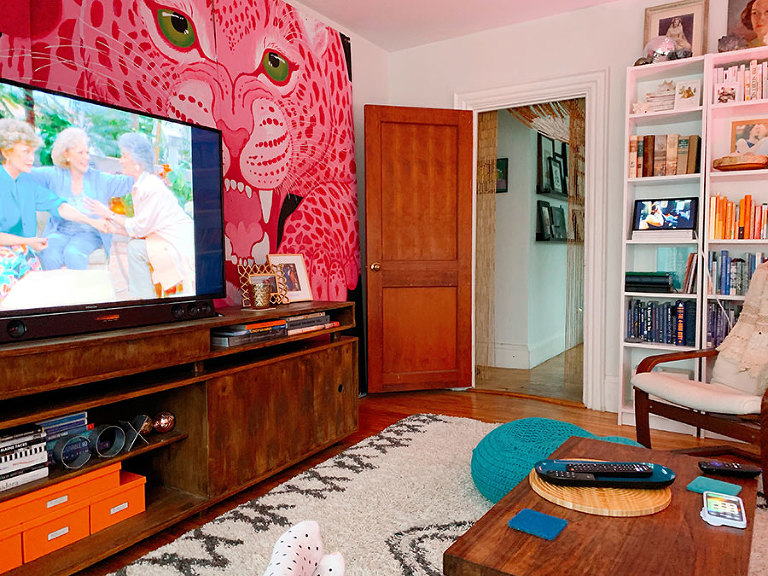 Golden Girls'ing. My kind of afternoon.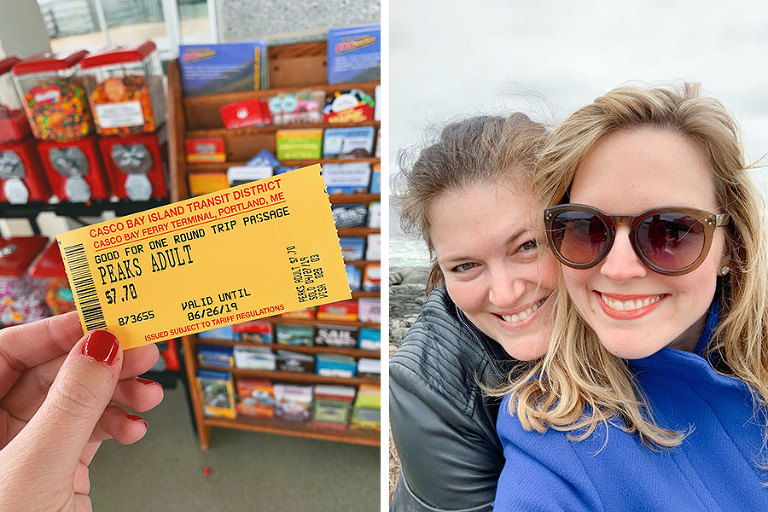 Heading to Peaks the next day! Still chilly.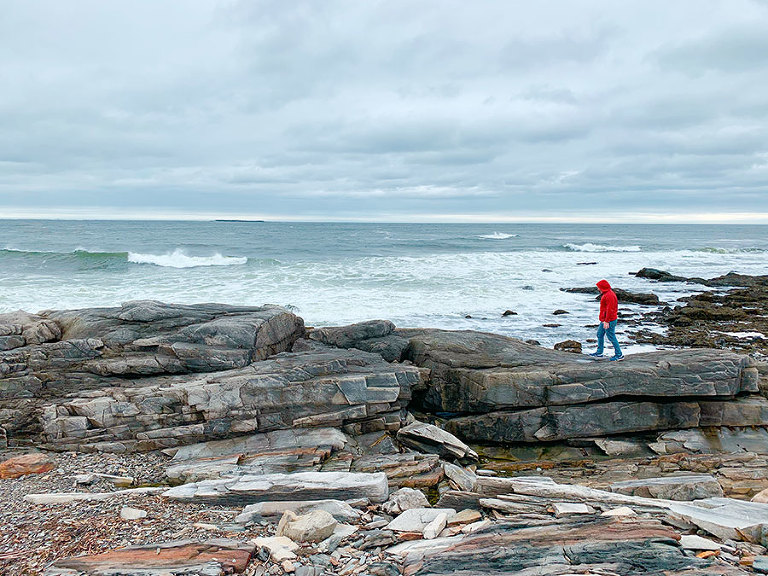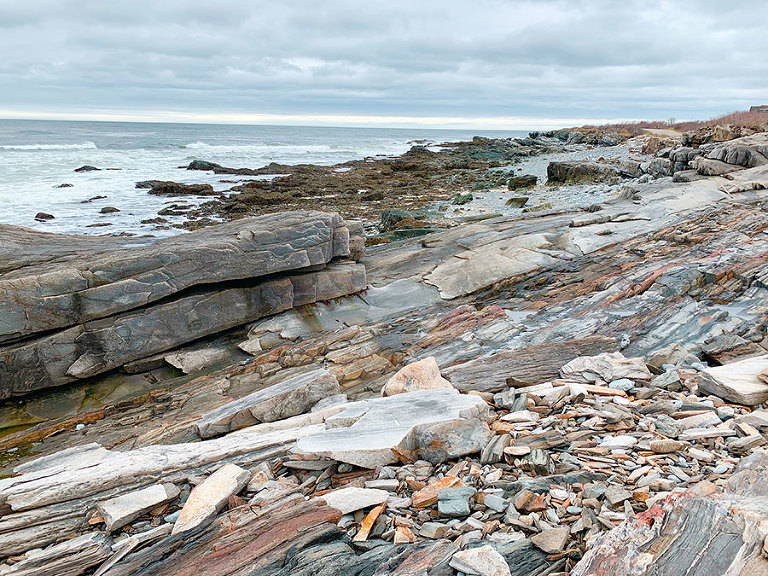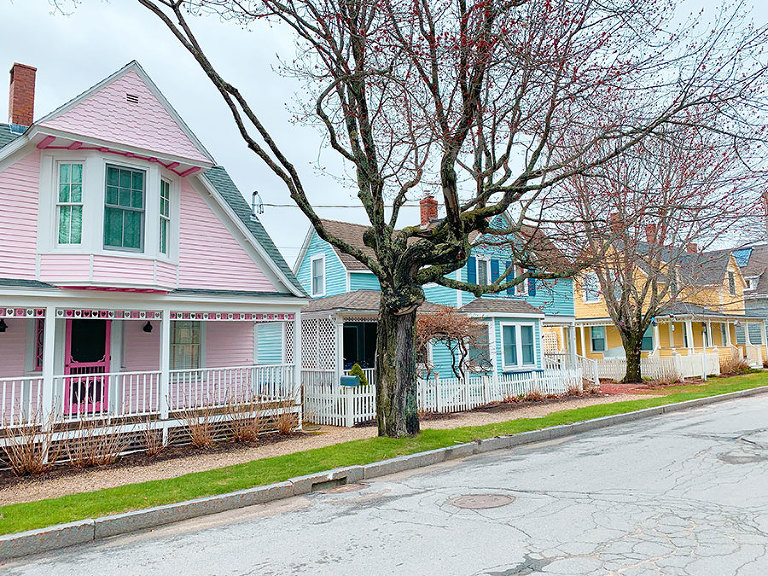 A pink house. With hearts on the trim. LOVE.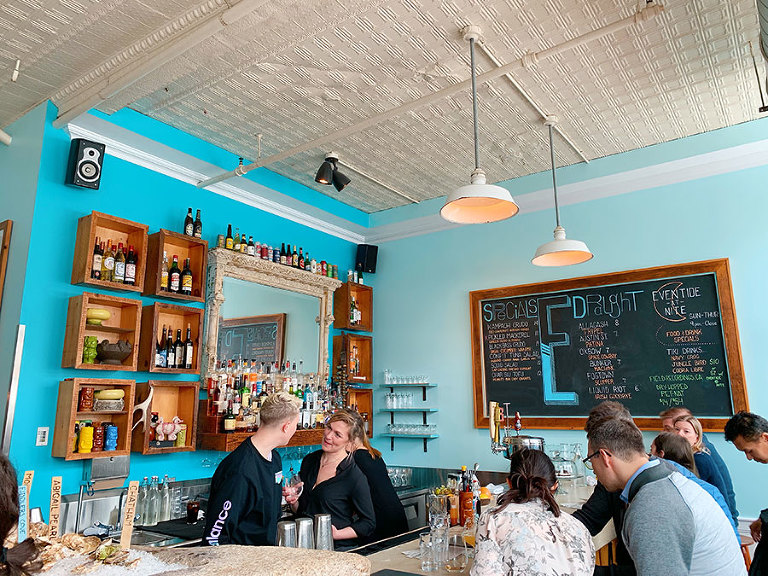 Eventide Oyster Co.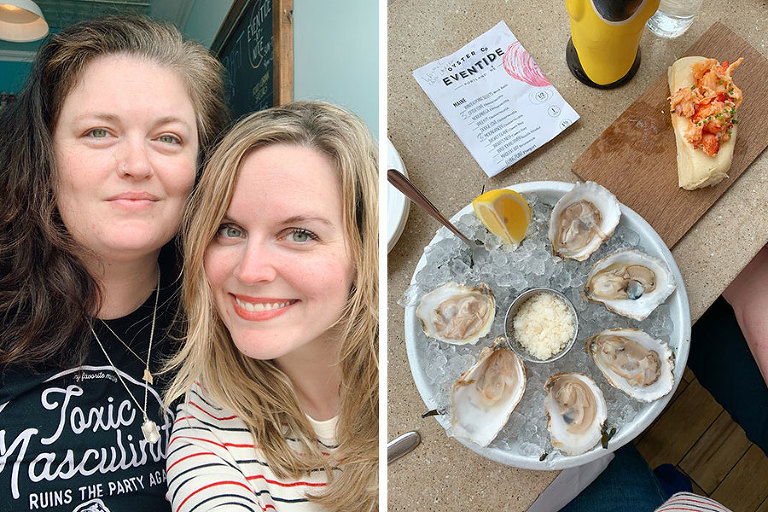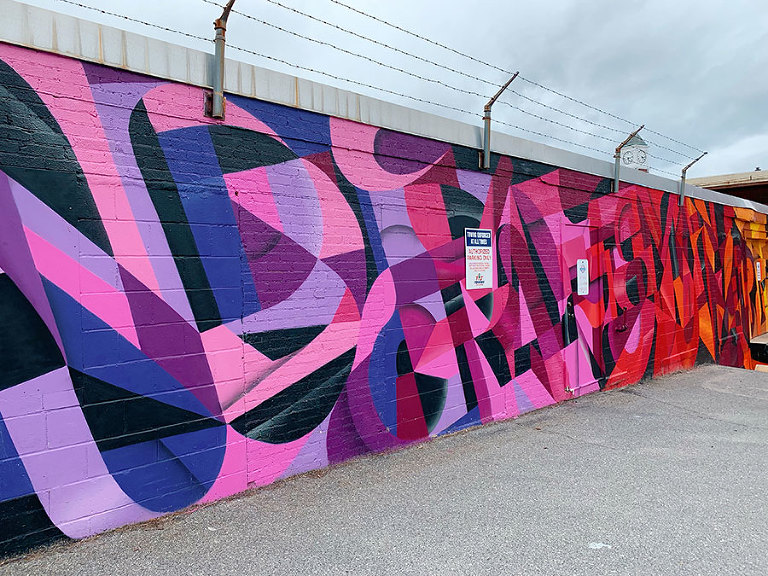 Bethany knows me well. "Dan, we have to take her to see the colorful mural!"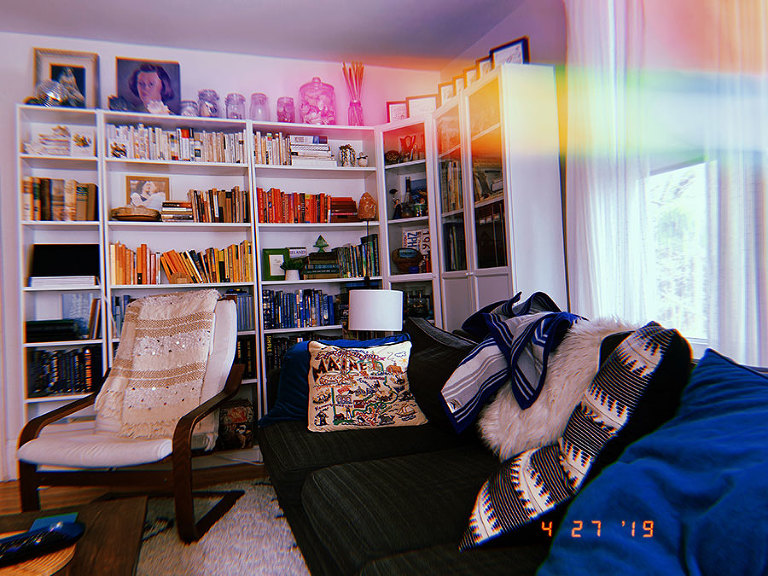 Relaxin'.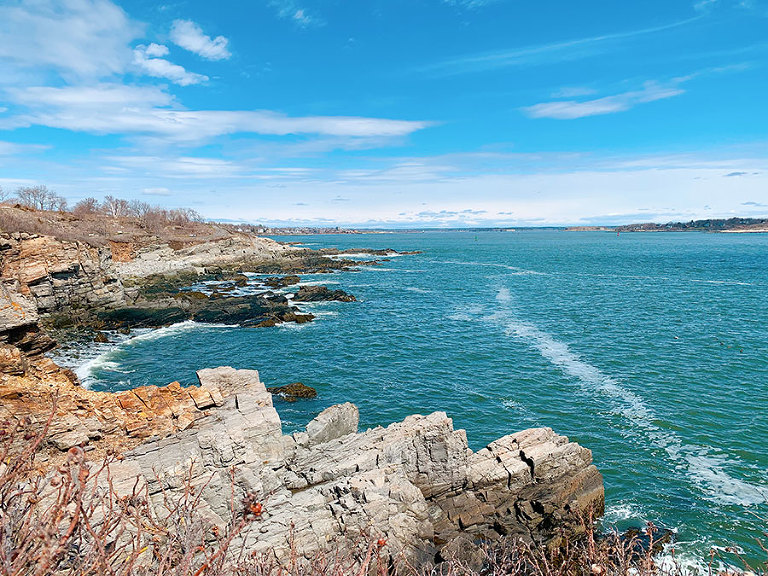 Sunny Sunday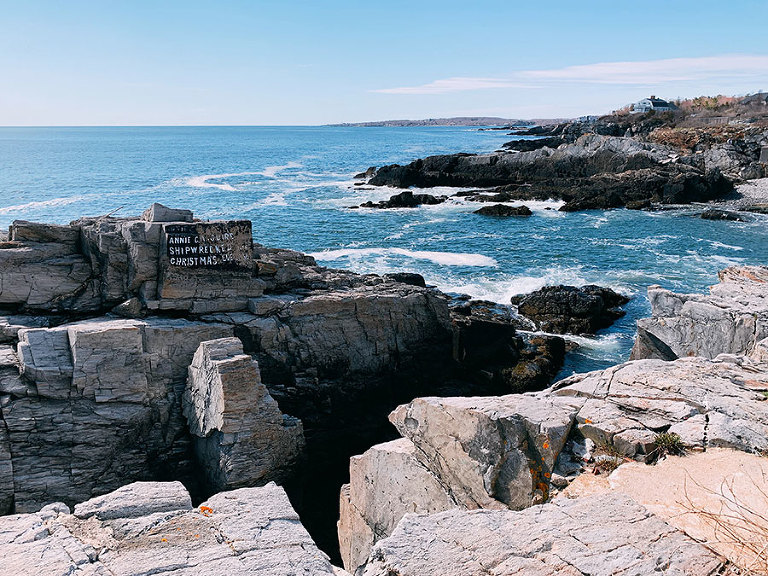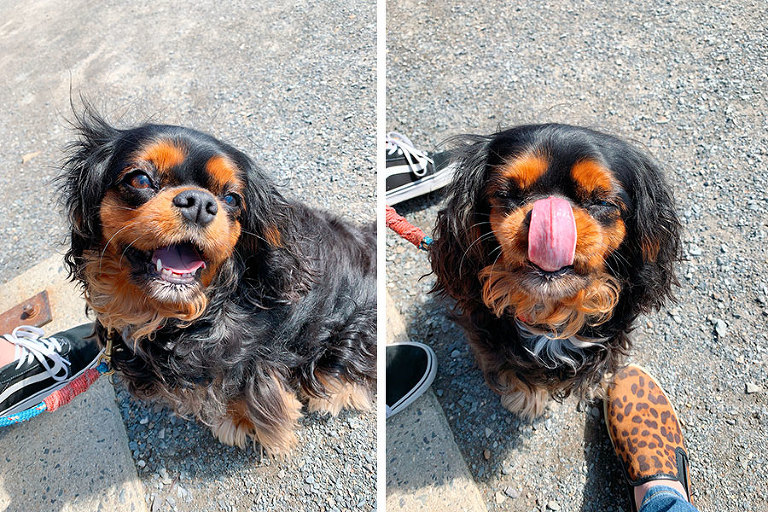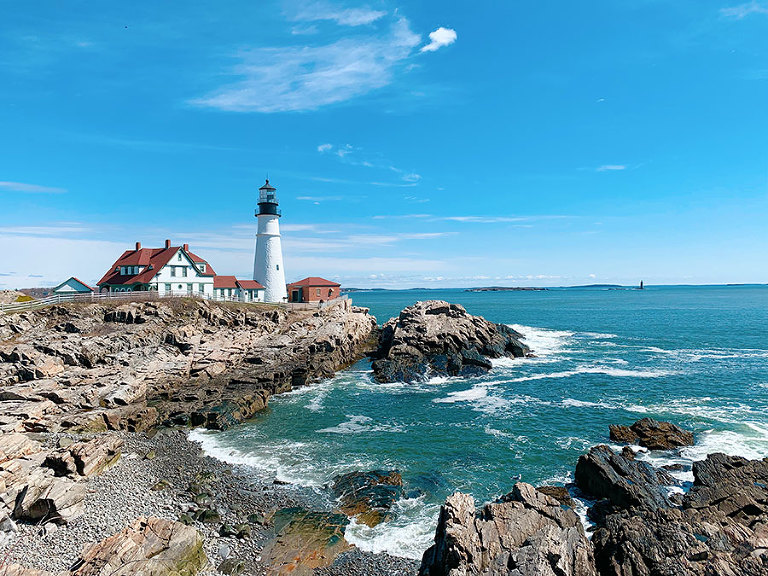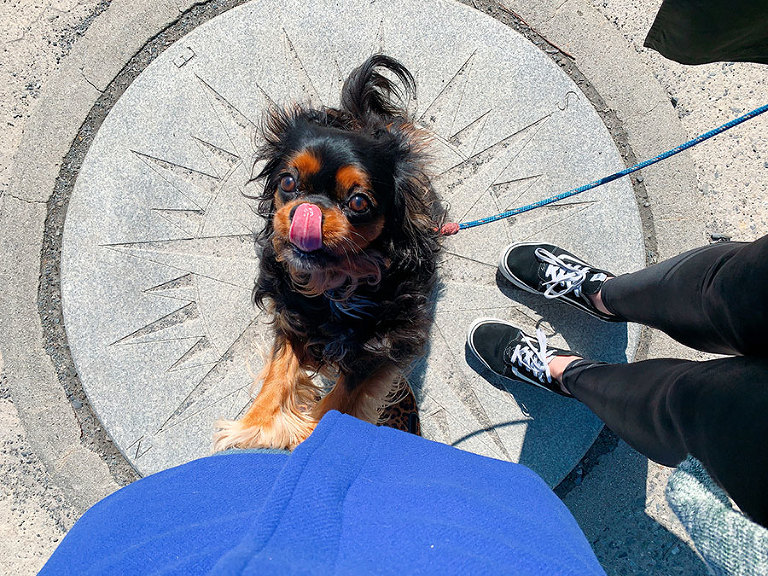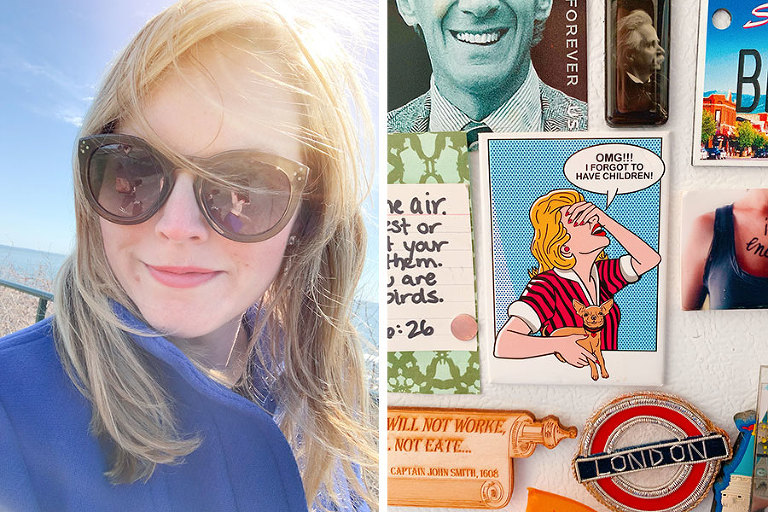 That magnet on her fridge is too perfect.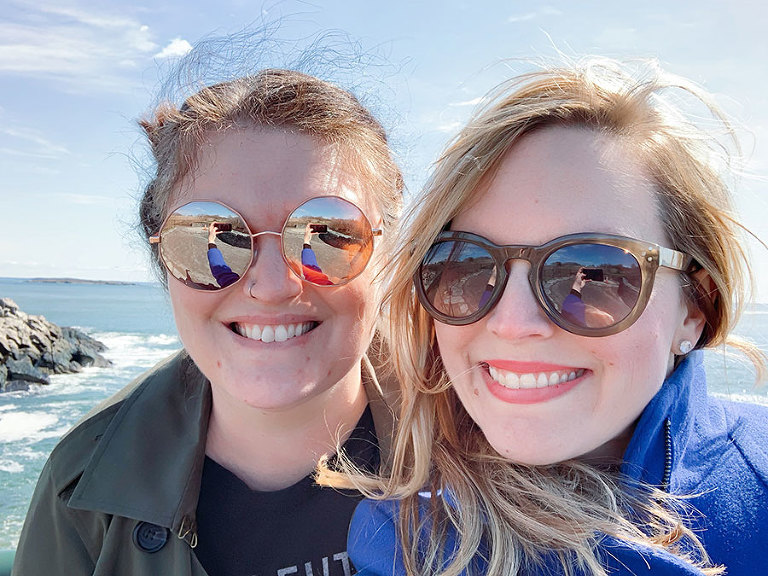 We windy.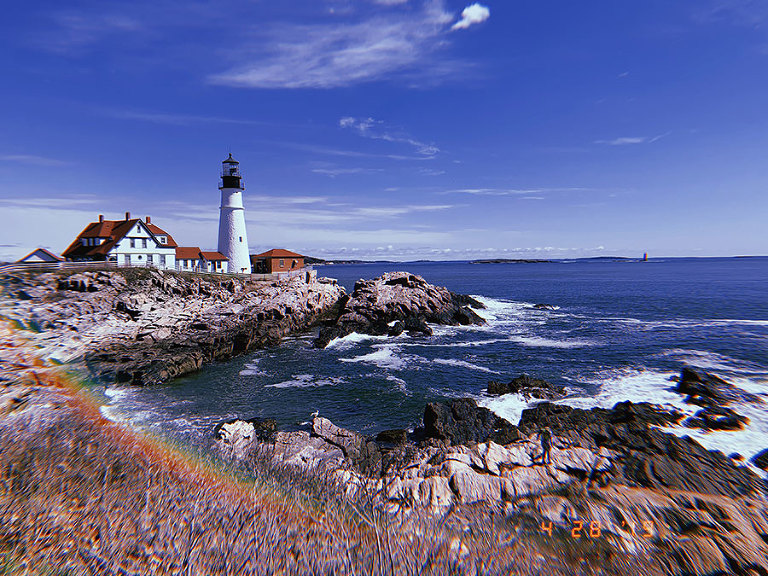 This may be my favorite Huji photo I've ever taken. RAINBOW flare!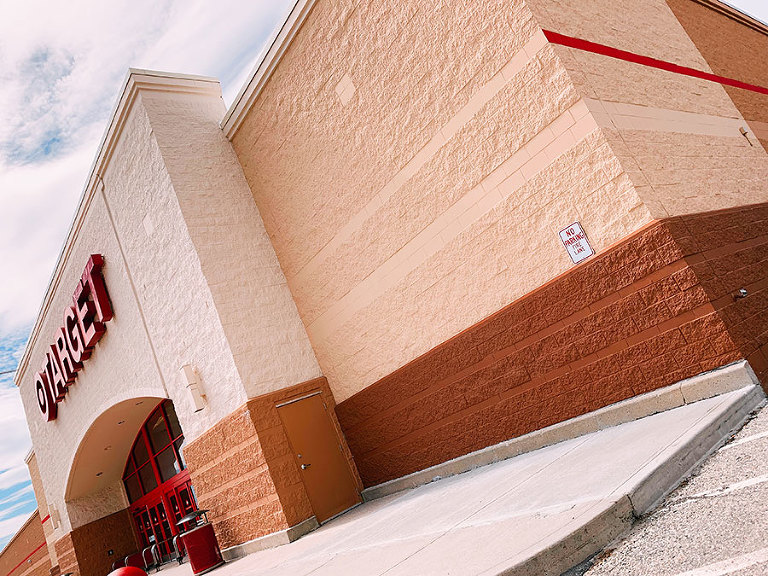 And we did a drive-by of Target, because that's me: I visit Targets wherever I go.
See you next time, beautiful Maine!