August 2019
Where We Stayed:Â  The 1000 Islands Harbor Hotel in Clayton // The Otesaga Resort in Cooperstown
CLAYTON
In early August, my parents and I took a family vacation to New York state.  Why?  Because my dad wanted to go to the Antique Boat Show in Clayton, NY.  He's wanted to go for years and mom and I just couldn't avoid it any longer!  (Love you, Denny!)  So we went.  And saw ALL THE BOATS.
We flew into Syracuse, NY, picked up our rental car, and headed off to Clayton.  Clayton is a tiny town situated on the St. Lawrence River.  Clayton doesn't seem to have much going on except the Antique Boat Museum and being very close to Canada (eh!).  Upon arrival, we checked into our hotel, the 1000 Islands Harbor Hotel — which was lovely.  We had a very late lunch and battled our extreme fatigue after being awake since 3am on our day of travel.  We walked around bustling downtown Clayton for a bit after lunch and then called it a day.
The next day, Saturday, we had a mediocre breakfast at our hotel (the theme of the entire trip was mediocre-at-best food throughout) and then headed to the Antique Boat Show. My dad was in HEAVEN, my mom and I were BORED. That about sums it up!  But really, Denny saw all the boats he could ever dream of and seemed to have a lovely day.  My mom and I sat on a picnic bench and people-watched and enjoyed the beautiful weather.  We chatted with a guy named "Uncle Russ" – an older guy from Long Island (great accent to match).  I loved Uncle Russ.  He was sassy ("you know, Wisconsin really isn't on my bucket list"), gave some great life advice ("be careful, not all the monkeys are in the zoo"), and encouraged me to travel even more than I already do. Big fan of Uncle Russ.
That evening we had another mediocre meal at O'Brien's, which was across the street from our hotel.  We tried to have dinner at a few other places but they were booked solid because, you know, this boat show is kind of a big deal.  After dinner we stopped at Castle Ice Cream for — you guessed it — a mediocre soft-serve cone!  I'm not sure how they did it, but the cone was too creamy and very disappointing.
But all nay-saying aside, Clayton was very cute, the weather was beautiful, and Denny got to cross an item off of his Bucket List.  It was a win-win-win!
COOPERSTOWN
On Sunday we checked out of our hotel in Clayton and hit the road for Cooperstown, which was about 3 hours away.  We decided to stop at a Tim Horton's on the way and it was, quite honestly, the best culinary experience of the trip.  Canada is home to Tim Horton's, but you can find them scattered about the east coast of the US as well.  It's like a Dunkin Donuts but BETTER.  The coffee was great (not as bitter as Starbucks, not as chemical-tasting as Dunks).  The donuts were adorable and delicious.  And the Tim Horton's employee that helped us was so friendly.  It was an A++ experience.
We arrived in Cooperstown around noon and headed straight for the Baseball Hall of Fame and Museum.  Let me tell you, all of Cooperstown is adorable.  It's pure Americana.  I'm not big into baseball but I fell in love with all things Cooperstown.  The Baseball HOF and Museum has been on my mom's Bucket List for years and we finally got her there!  She loved every minute of her time in the HOF and Museum and it was precious.
We grabbed some mid-afternoon snacks at Hardball (read: mozzarella logs and pretzels!), I had the BEST soft-serve twist cone of my life at a little shop down the street from the HOF, and then we headed to our hotel to check in.  We stayed at the Otesaga, which appeared to be the nicest hotel in the area.  It had a Greenbrier vibe and also reminded me a bit of the resort in Dirty Dancing.  I'm not a huge fan of the old, stuffy, fancy-pants hotels but my parents loved it.  We had dinner at the Hawkeye Grill in the hotel.  And take a guess… it was… mediocre!  After dinner we headed back downtown for one last visit to the HOF.
The next morning we had breakfast at the Glimmerglass room of the hotel (great name, huh?) and the breakfast was AWESOME.  Enormous buffet of everything you could imagine and it was all delicious.  Hallelujah, a great meal!  The blueberry pancakes were my favorite (clearly I broke my low-carb streak on this vacation)!  We packed up the car and headed to Niagara Falls!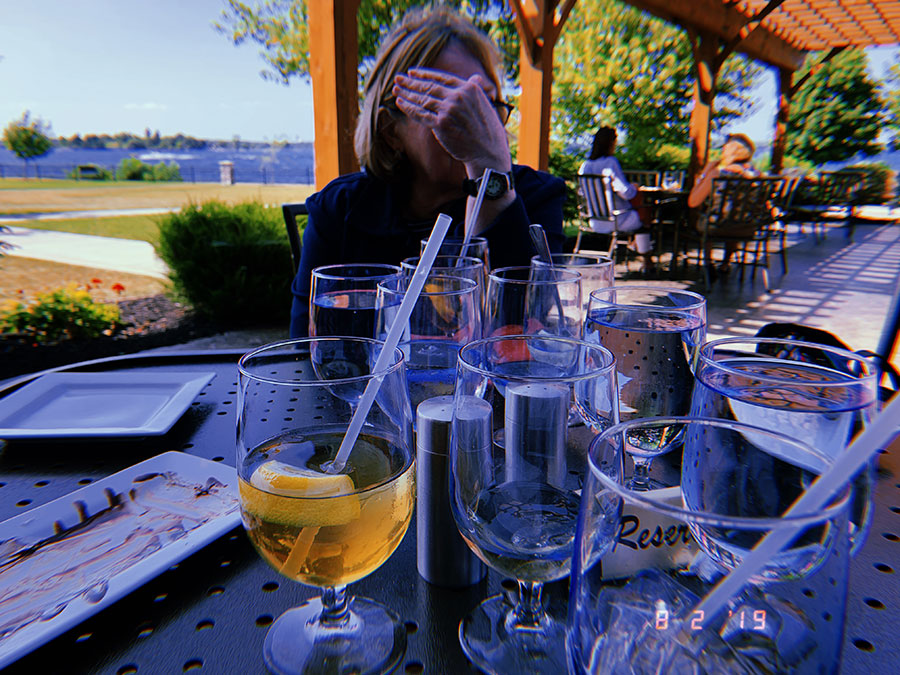 JB was in no mood for photos at the start of our trip!  To be fair, we had all been awake since 3am and were a little grumps.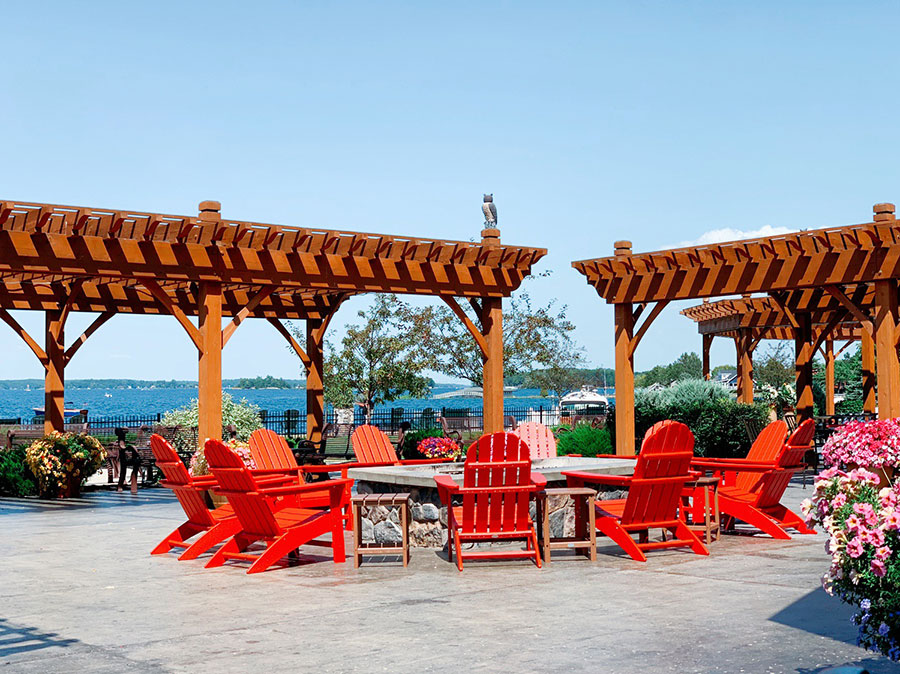 View from lunch.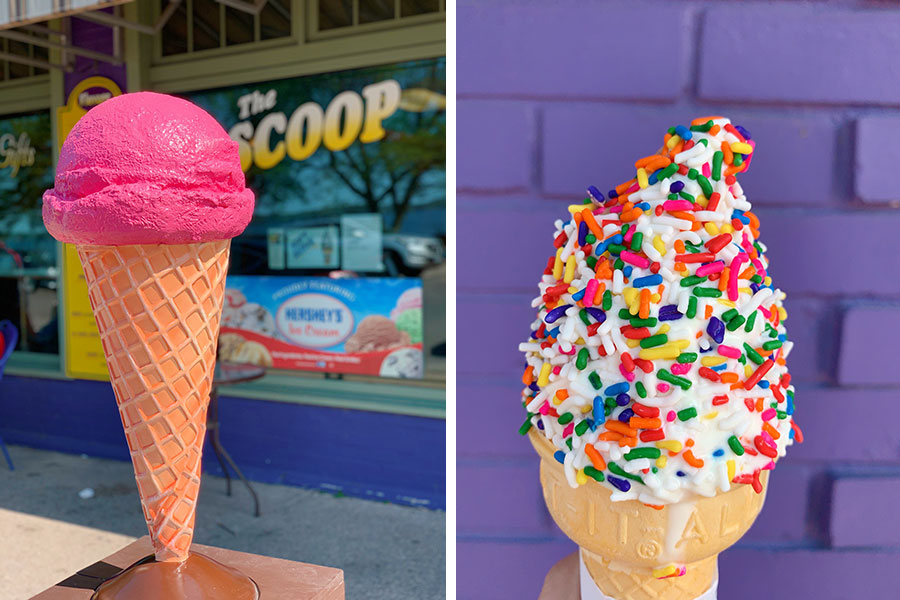 A vacation must = ice cream or soft-serve twist cones.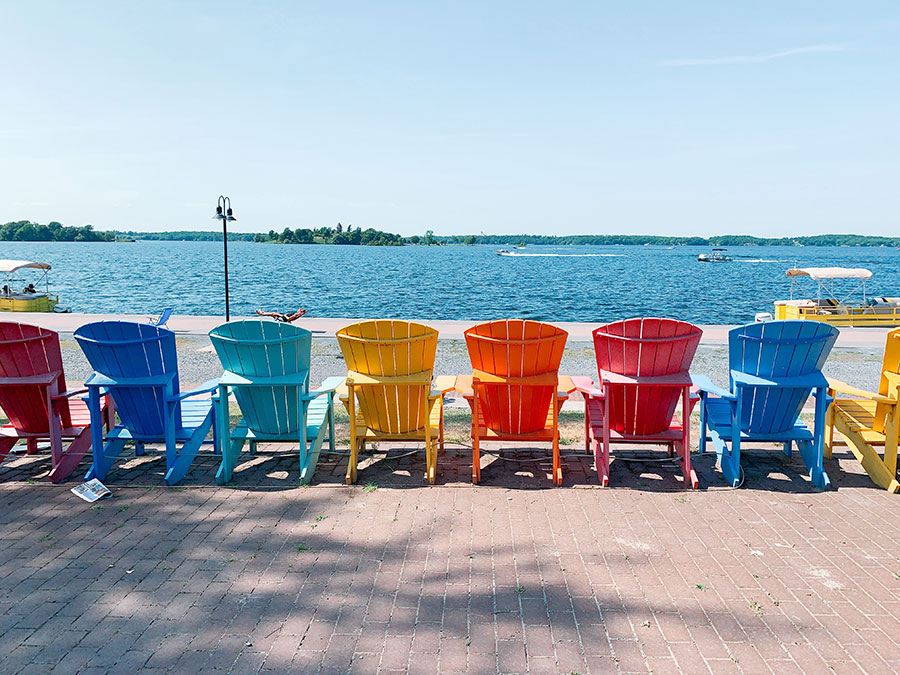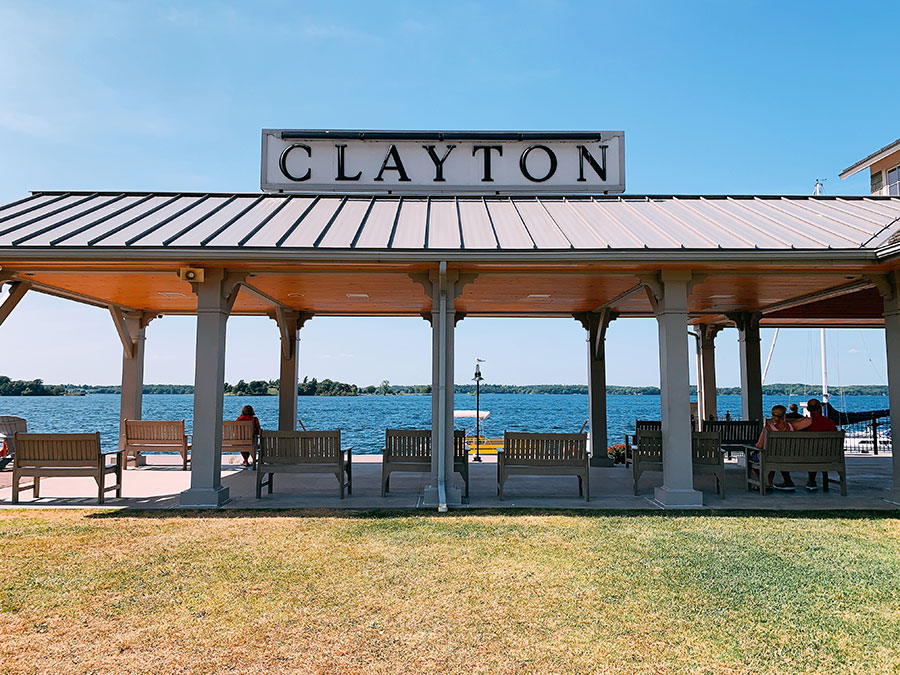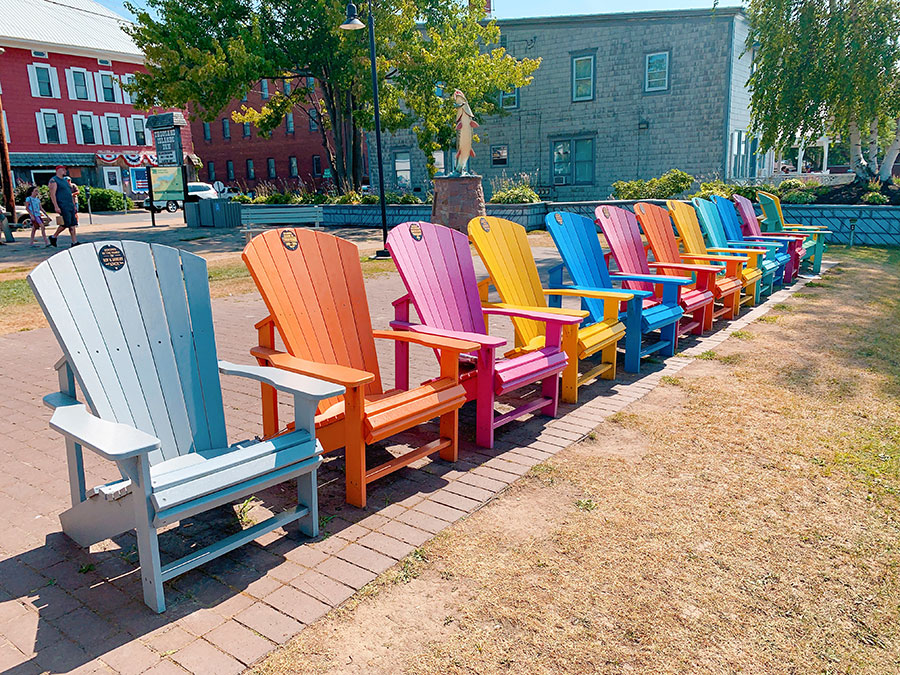 I loved these. Duh.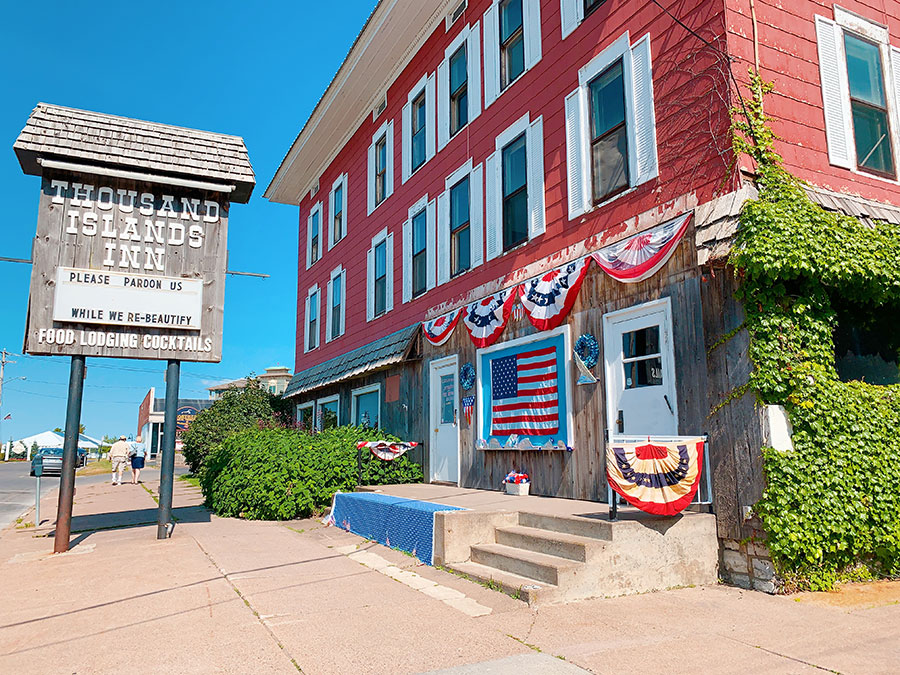 This cute lil' thing was shut down due to an impending lawsuit.  DRAMA!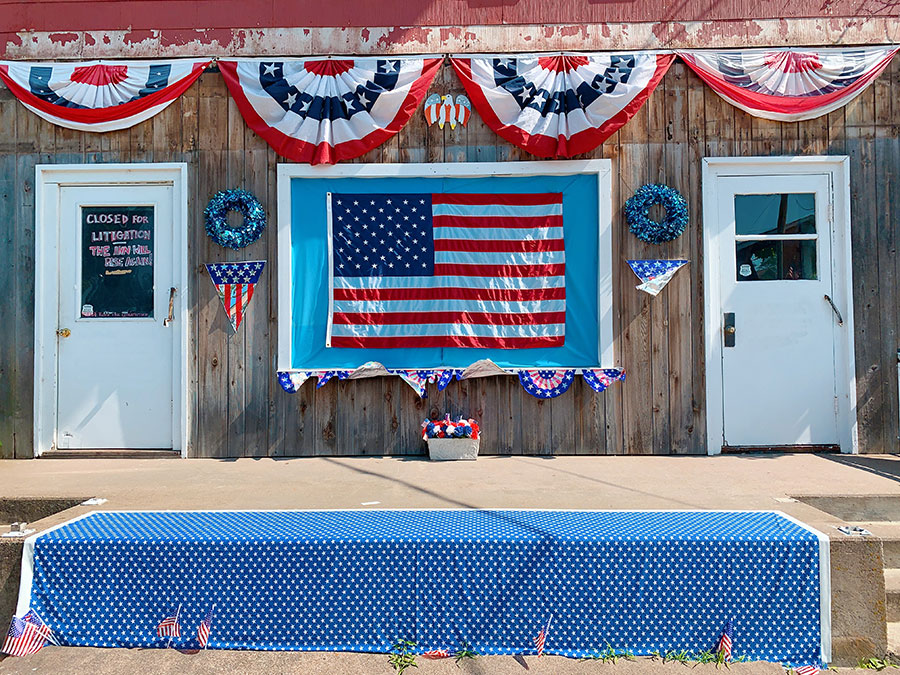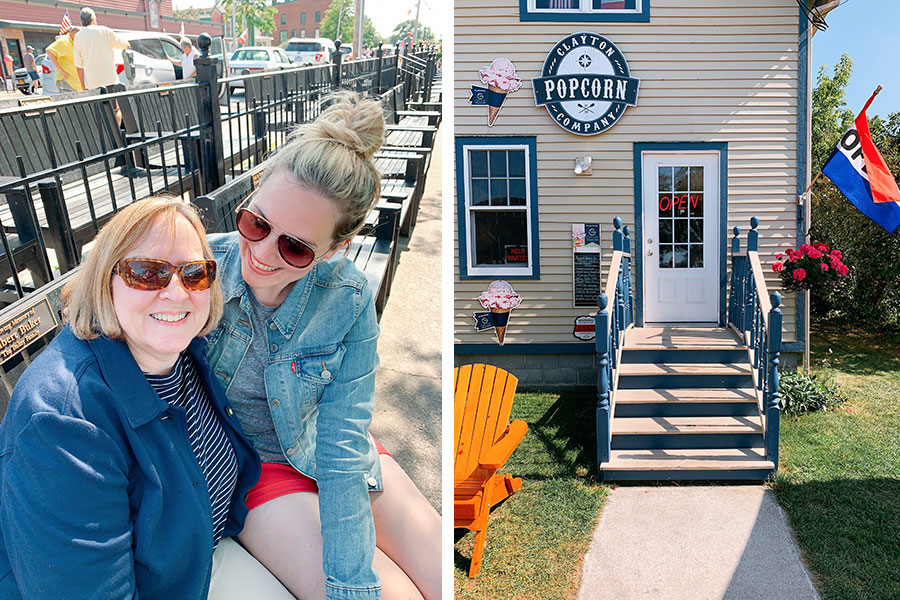 Momma + Me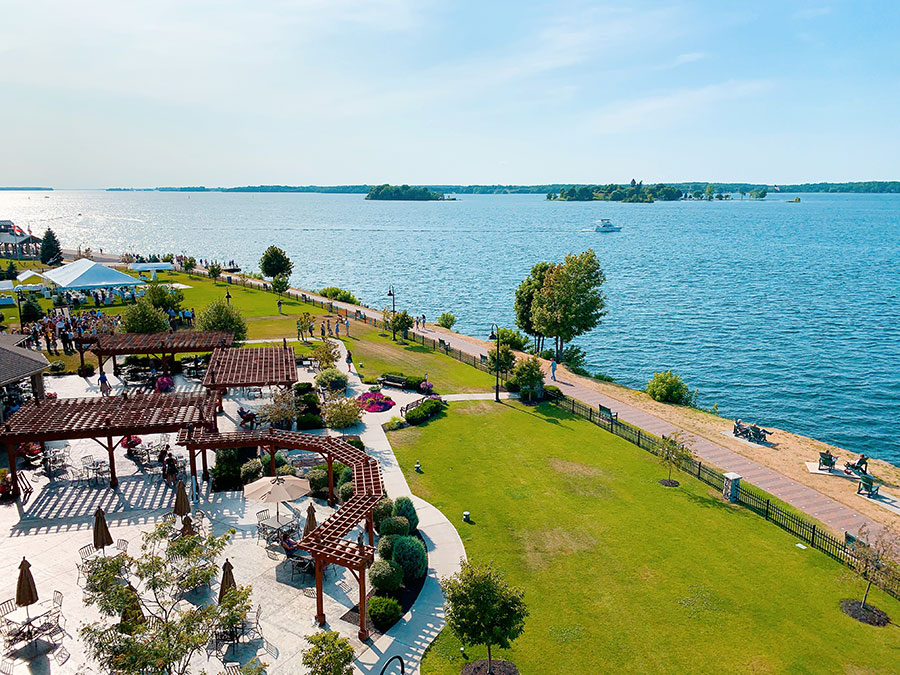 View from our hotel room.  This was a rare occasion of landing an AMAZING room.  Usually we get the view of the parking lot or roof, but not this time!  I gasped with delight when I realized that this would be our view for two days — completed with an open-air balcony with chairs!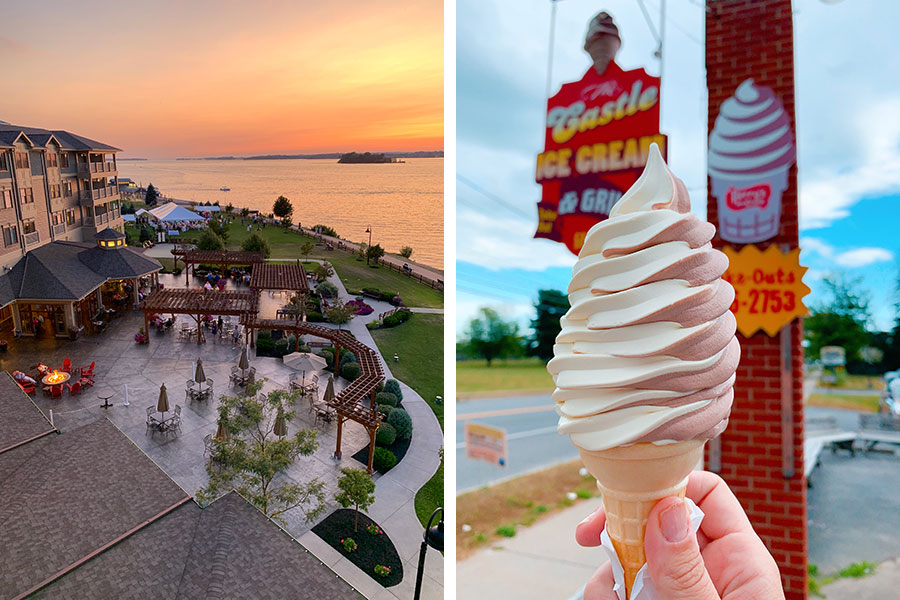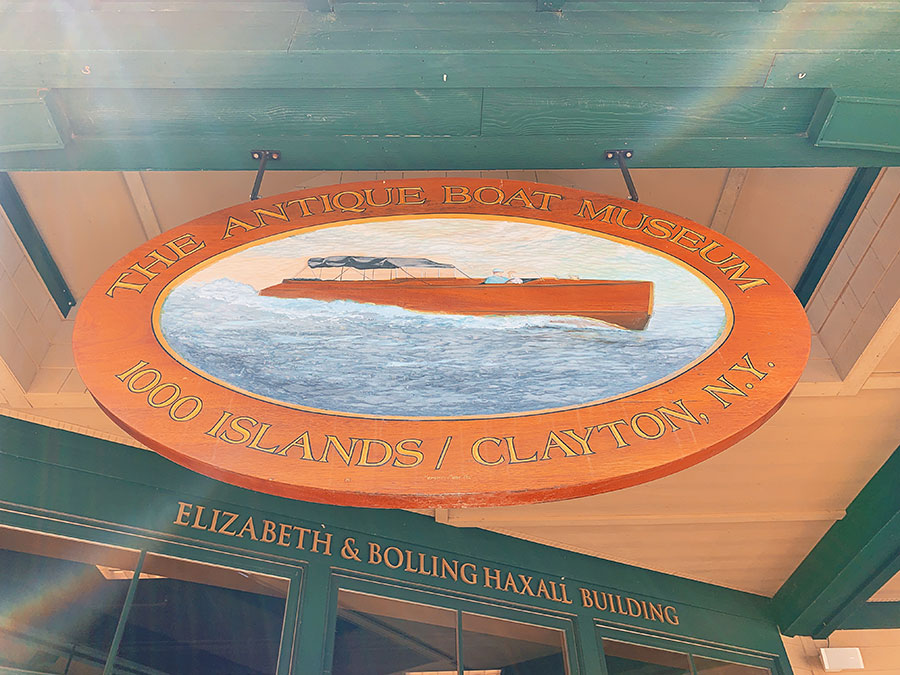 The next morning brought the BOATS!  So many boats!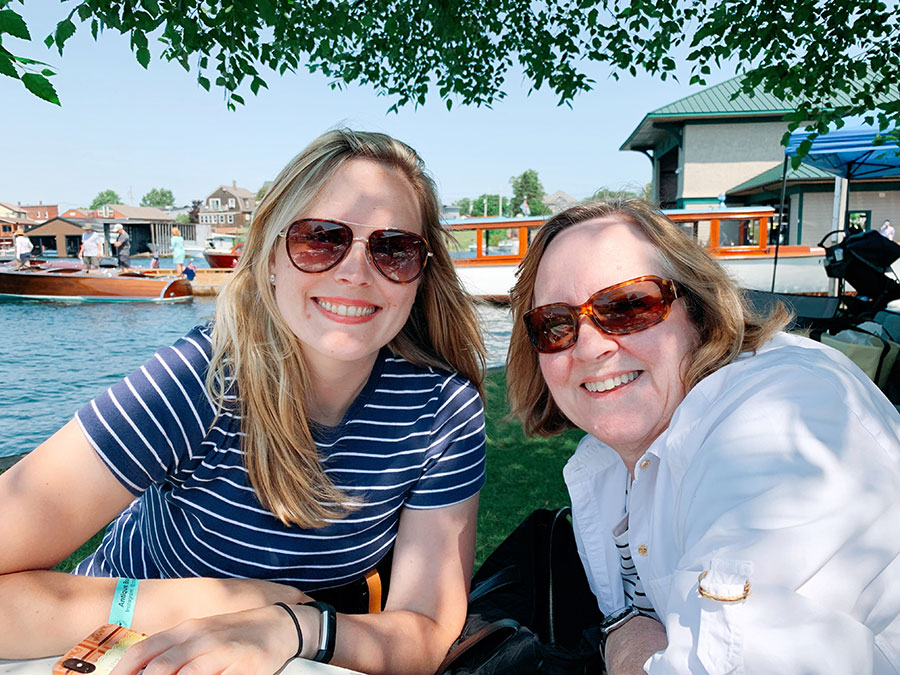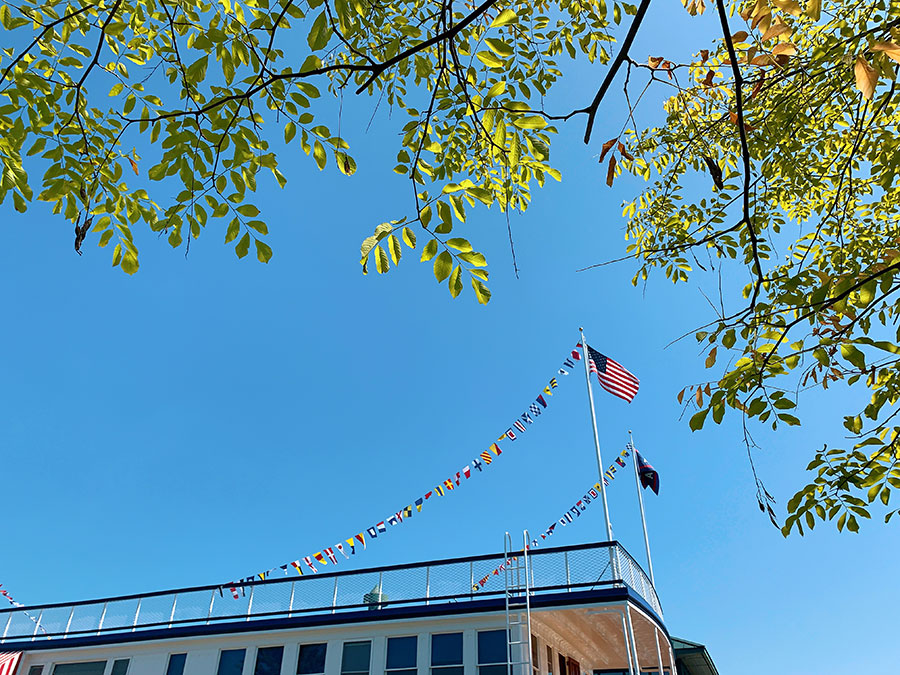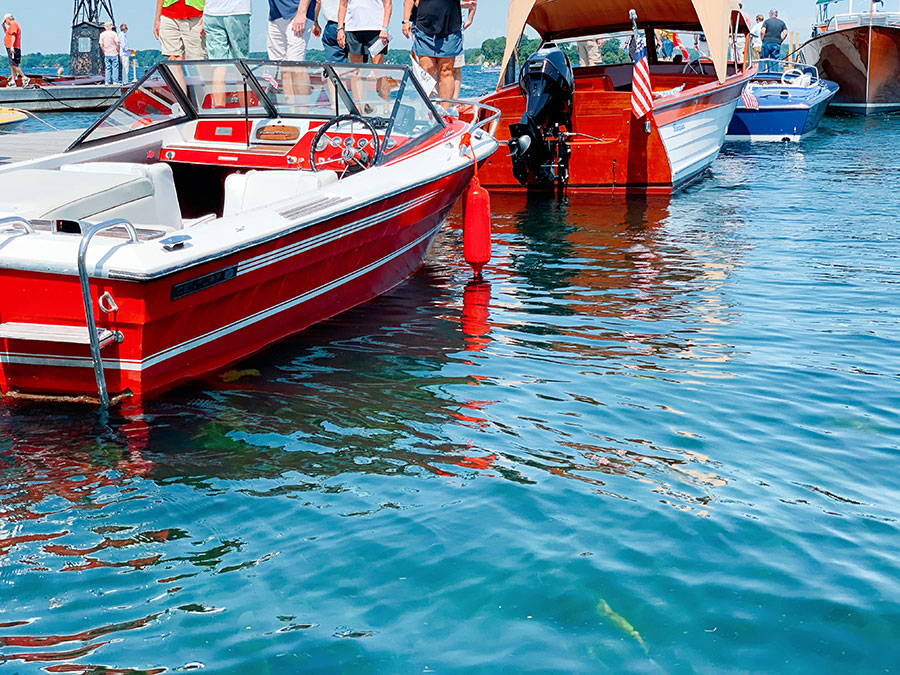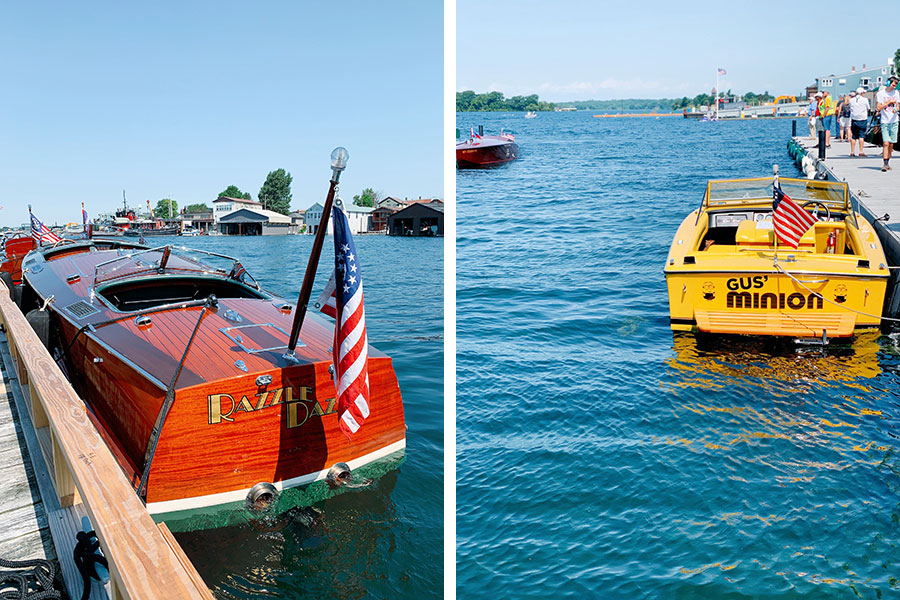 We bored.  Denny thrilled.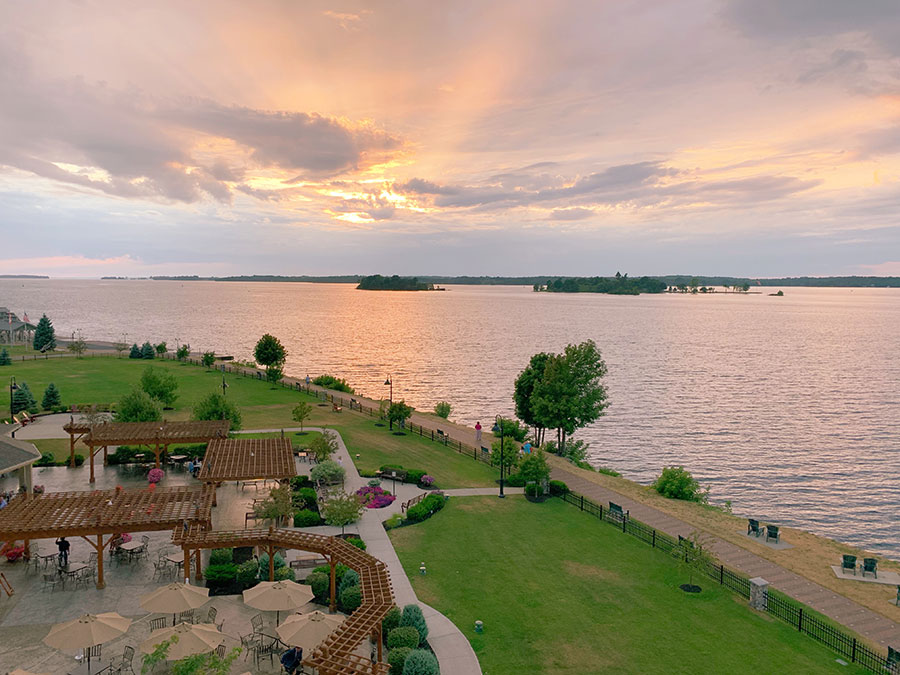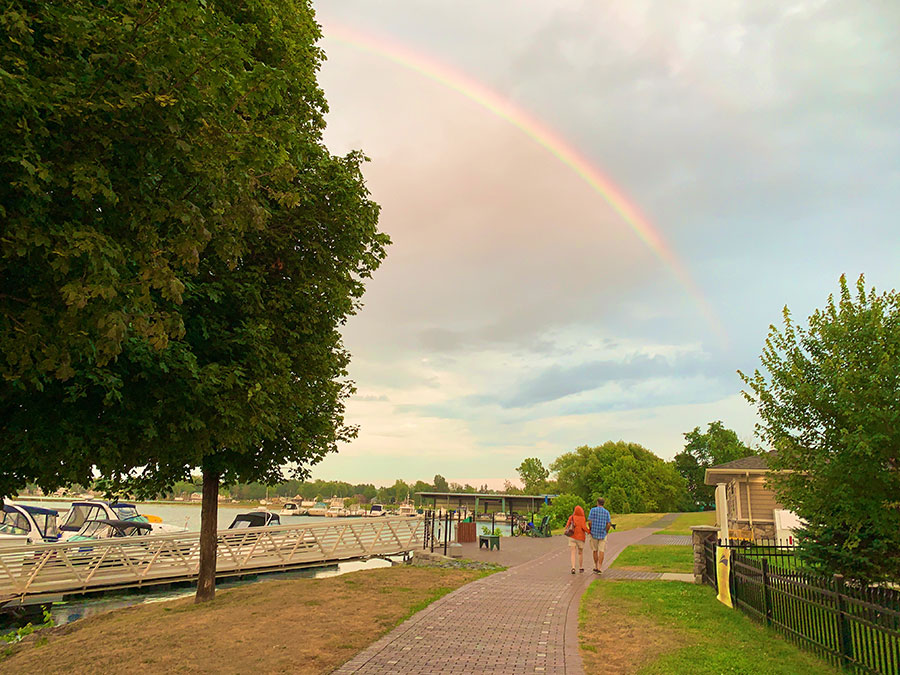 It rained a little bit, the sun peeked out, and I ran outside because I just knew a rainbow would form.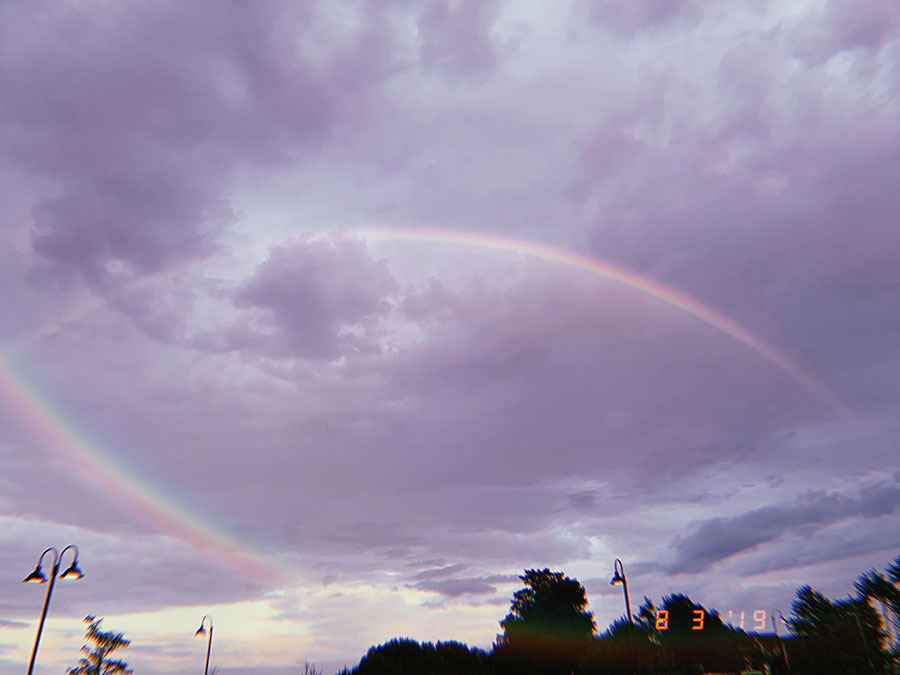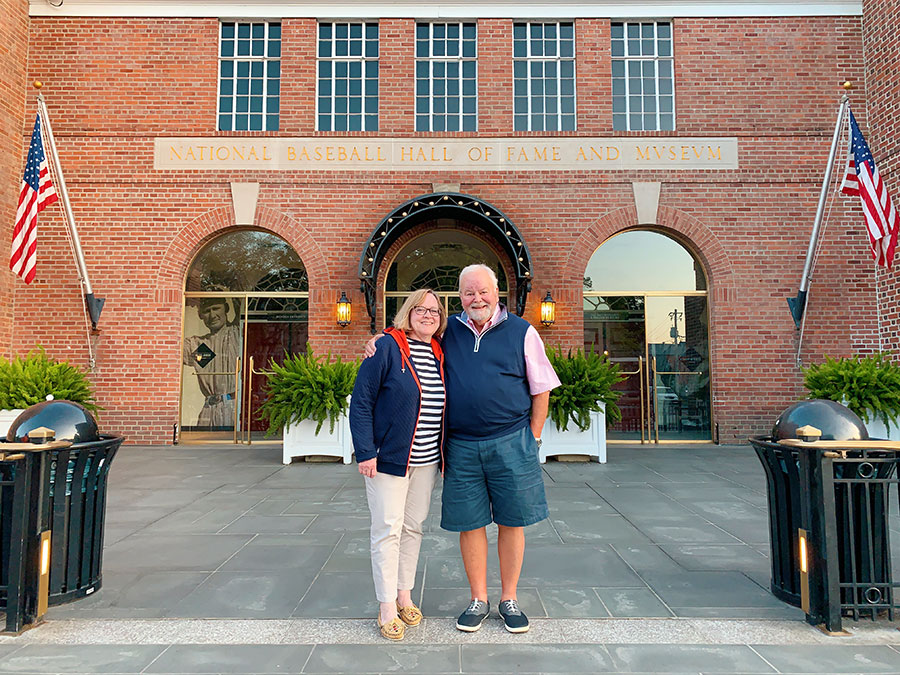 COOPERSTOWN!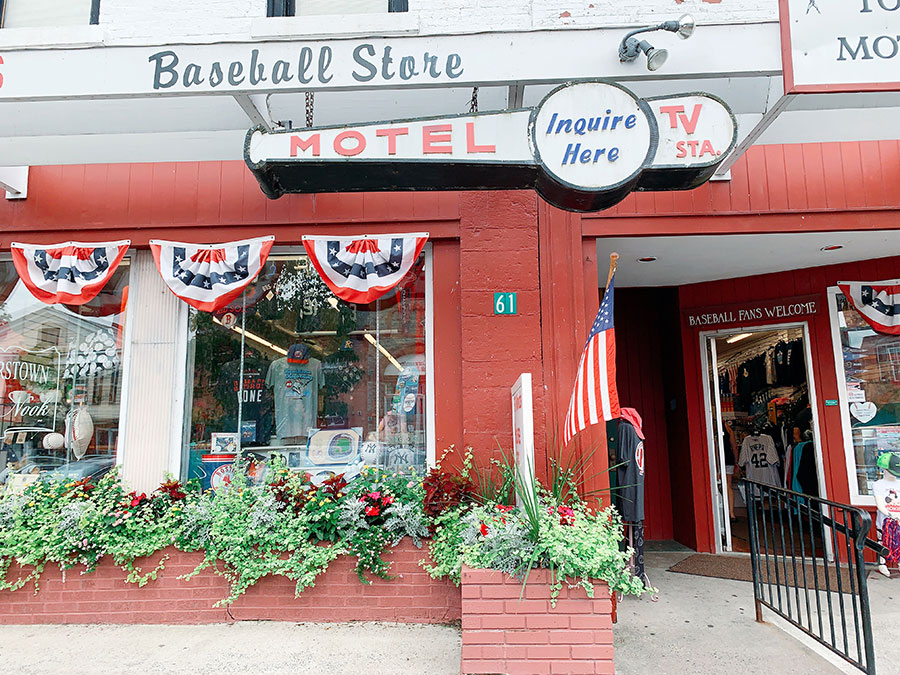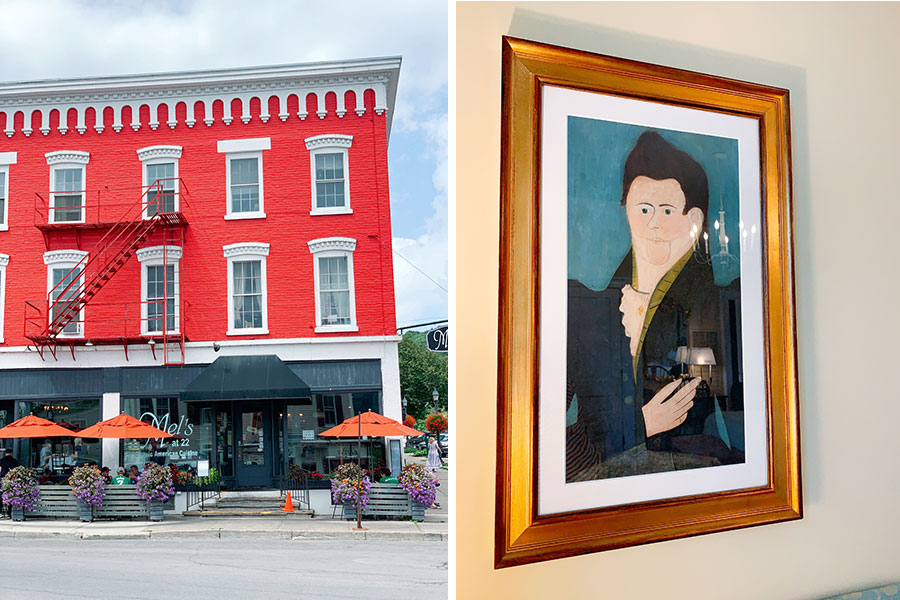 Chinless Chester, as we affectionately named the painting in our hotel room.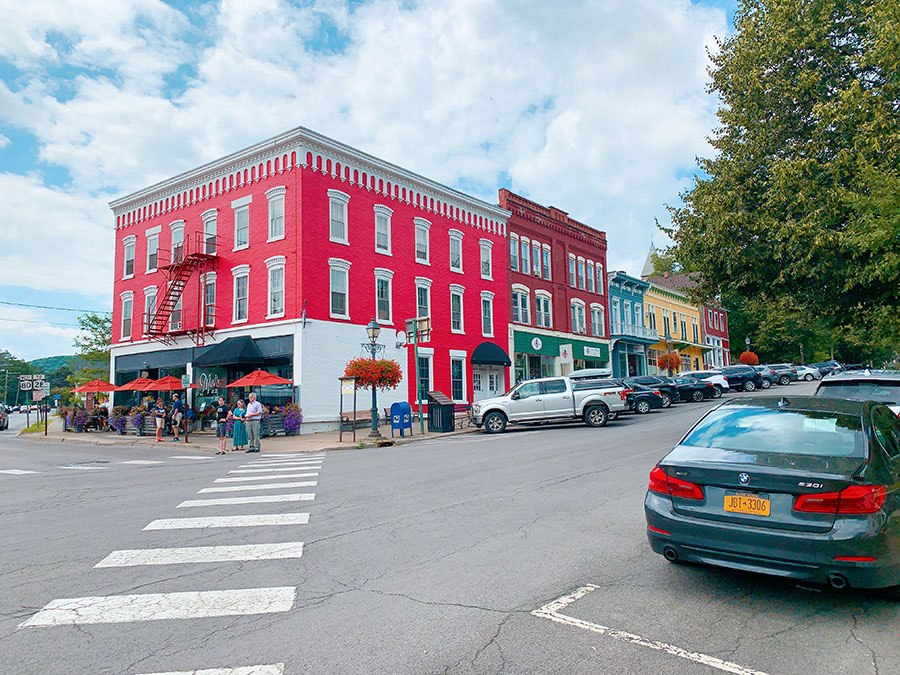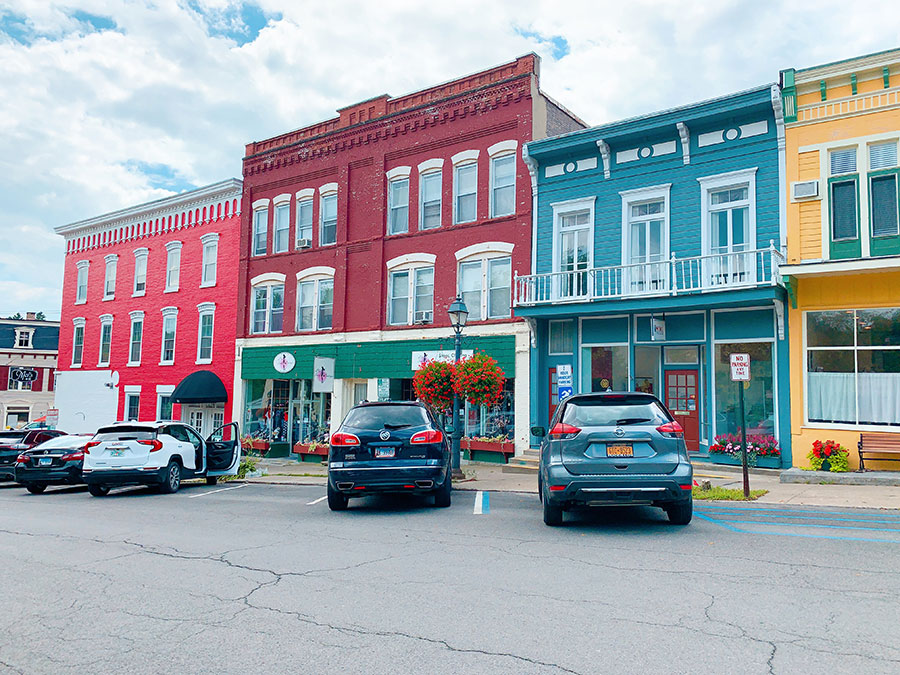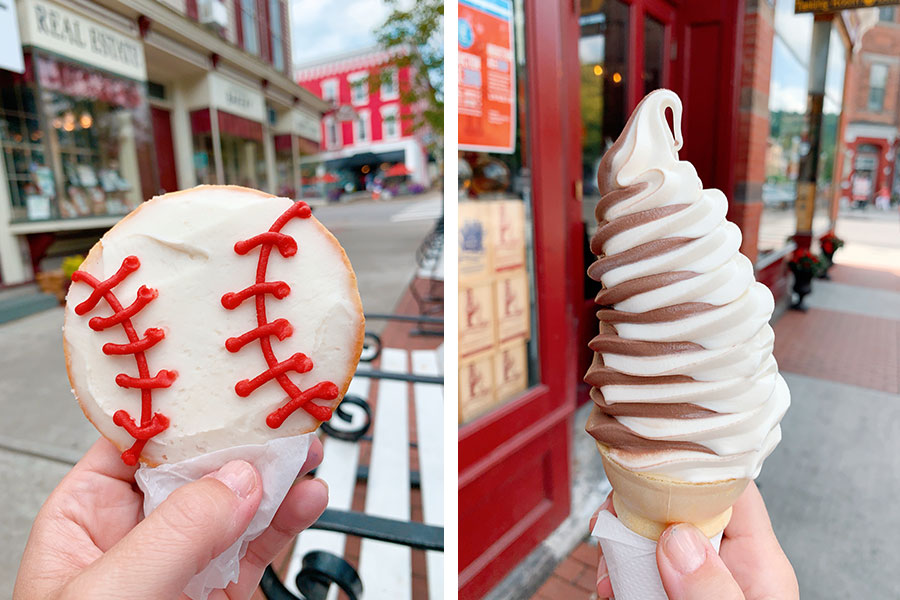 Best. Twist. Cone. Of. My. Life. I'll dream about it forever.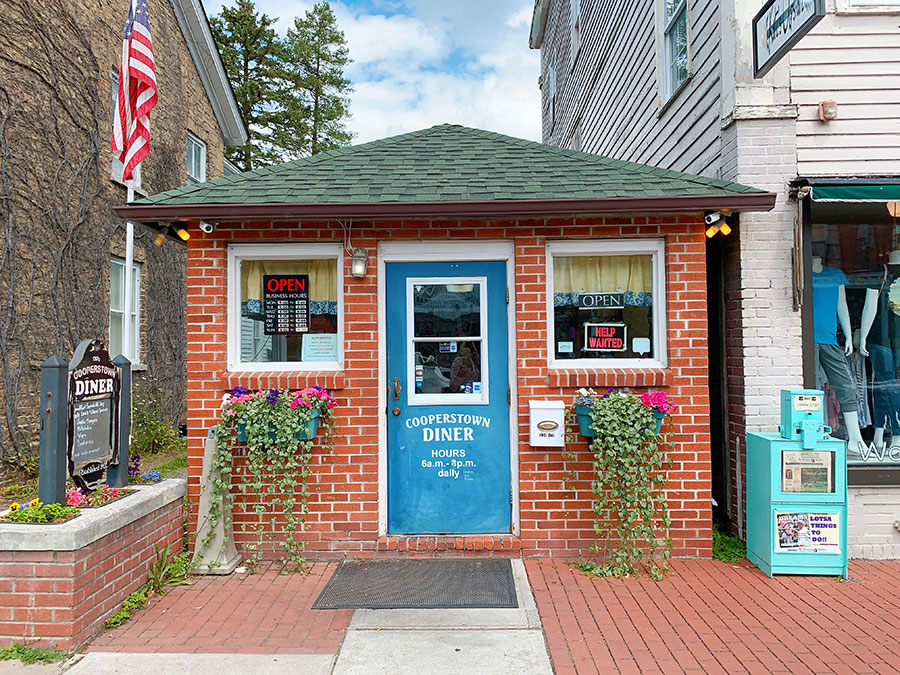 I told you this place was cuuuuute.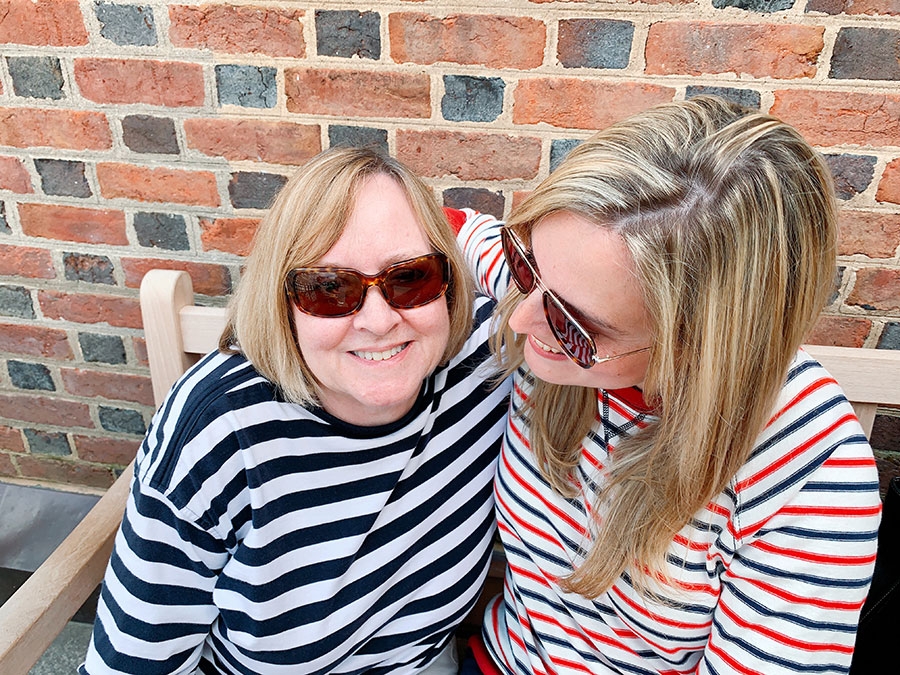 Happy, happy Momma.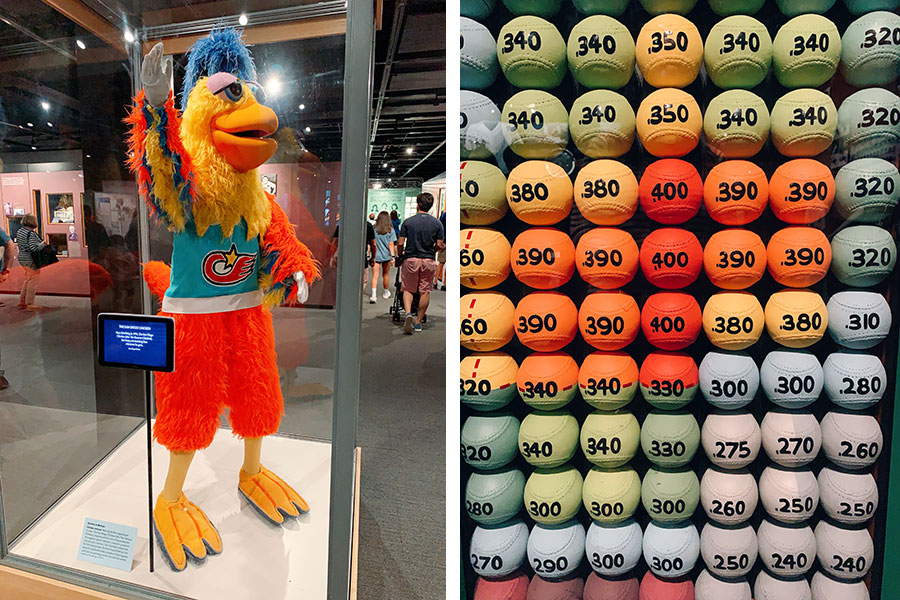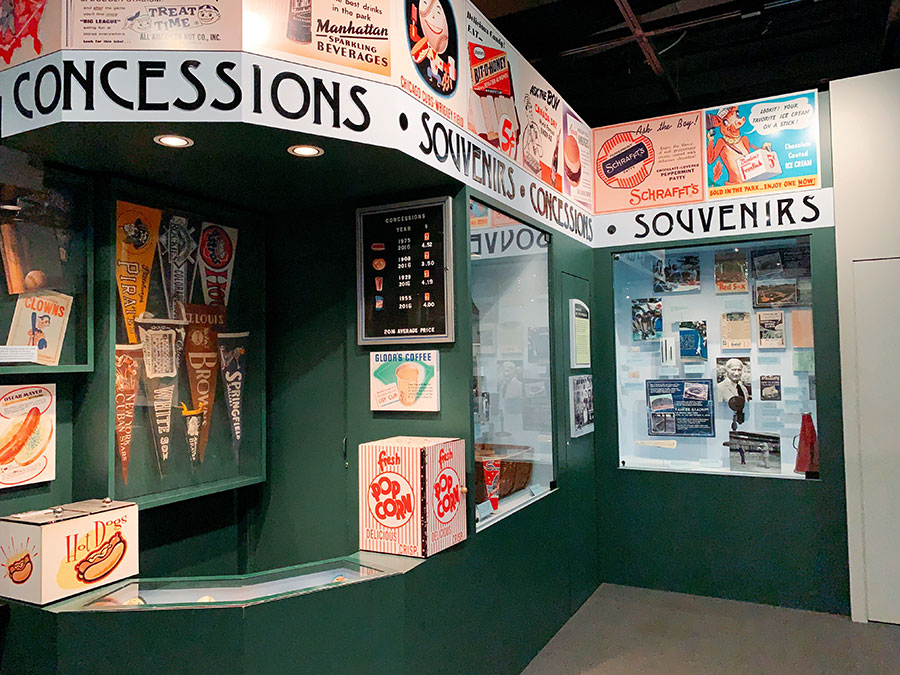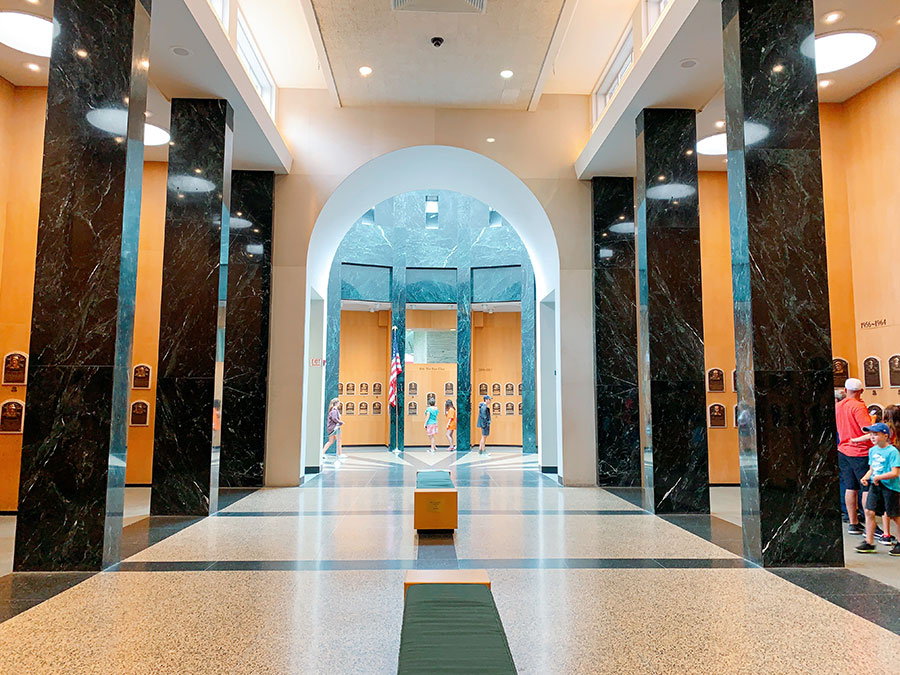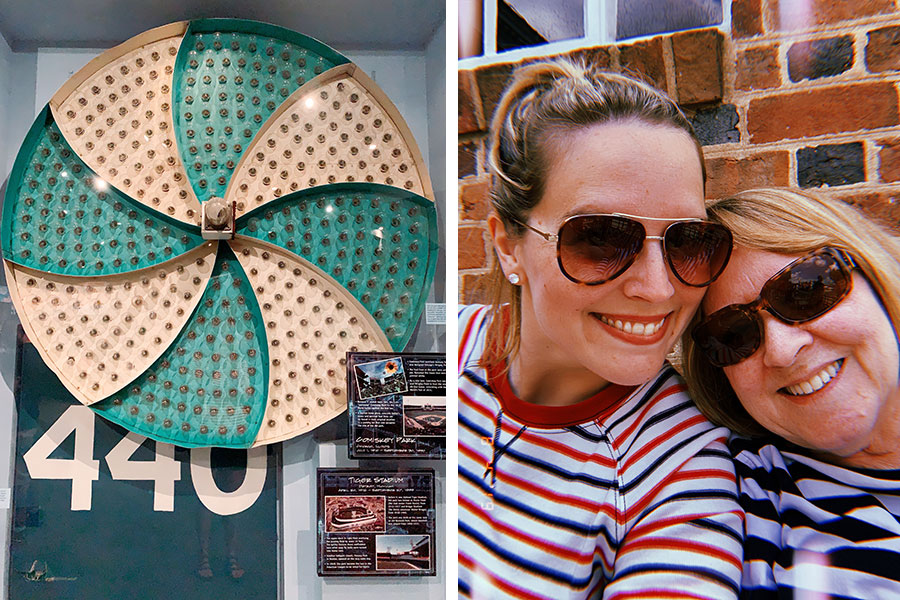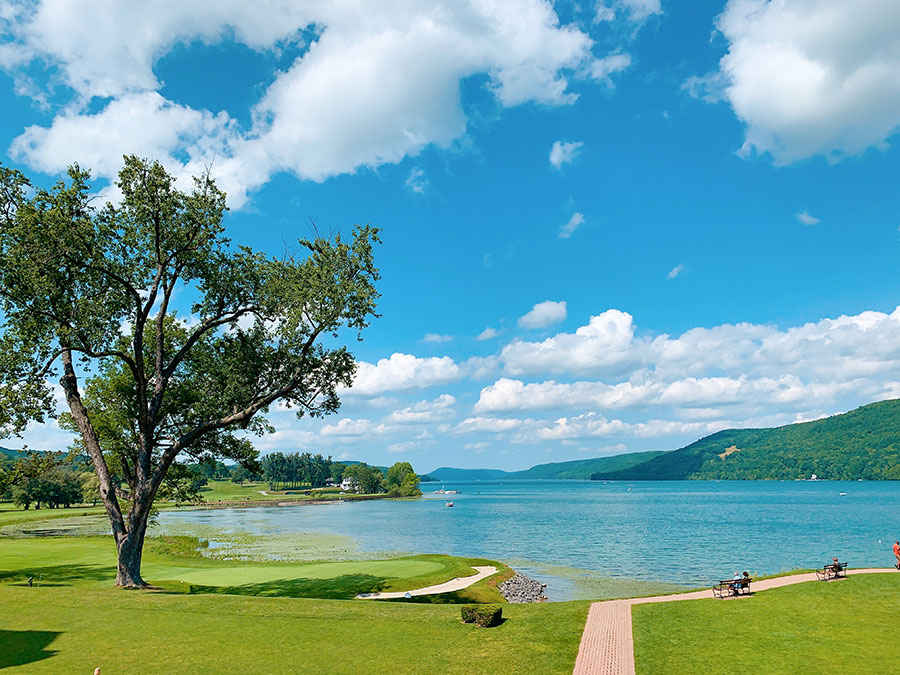 The front lawn of the Otesaga.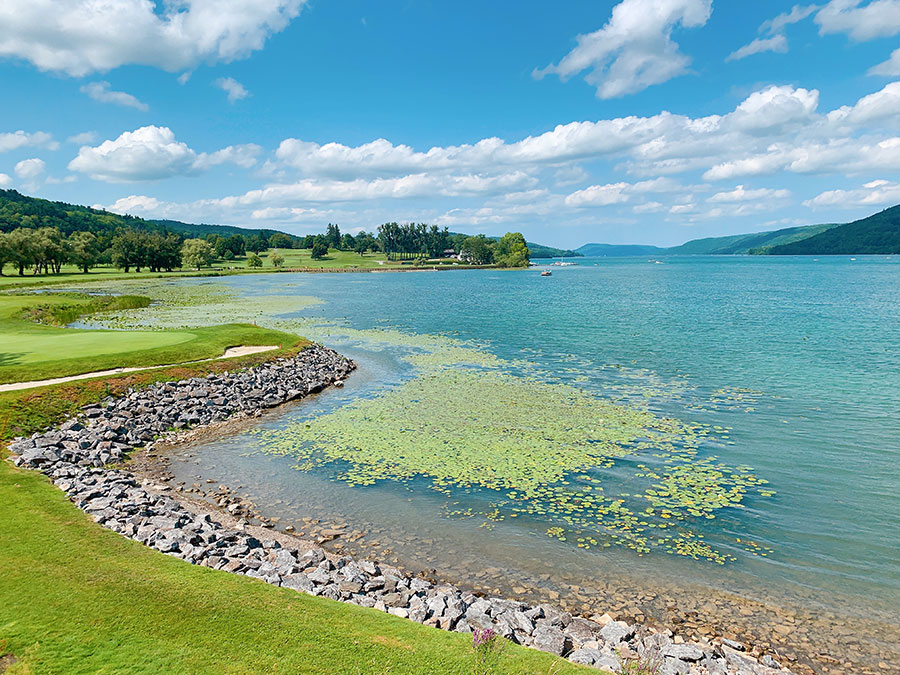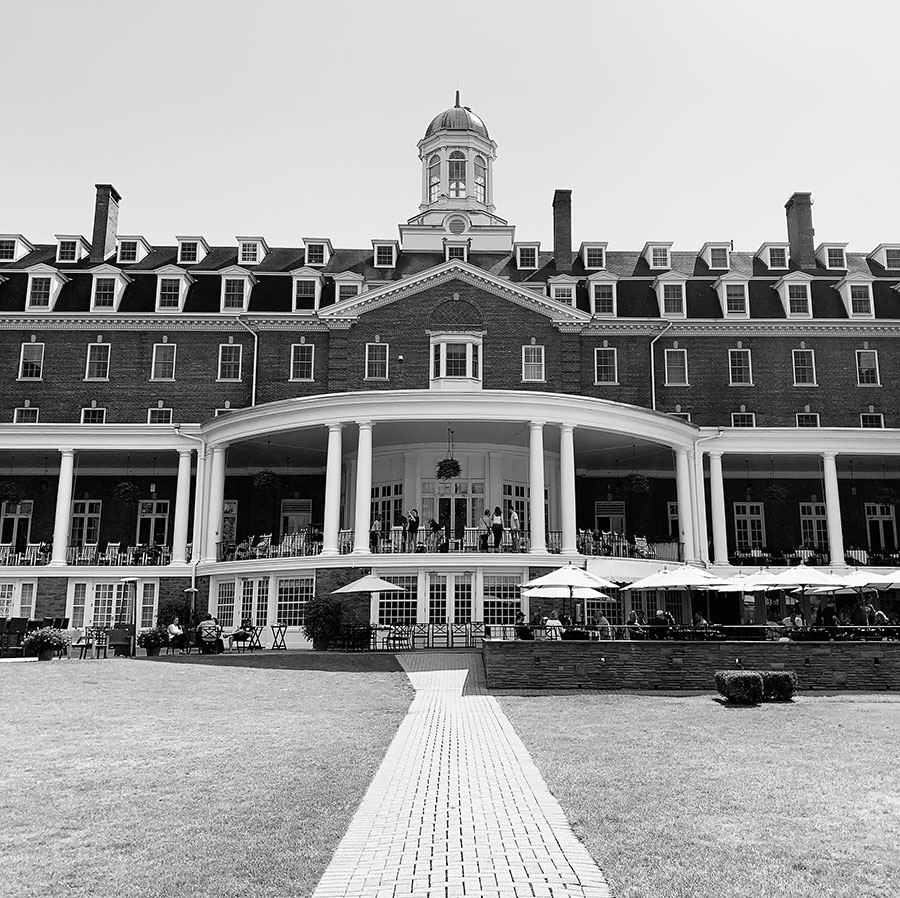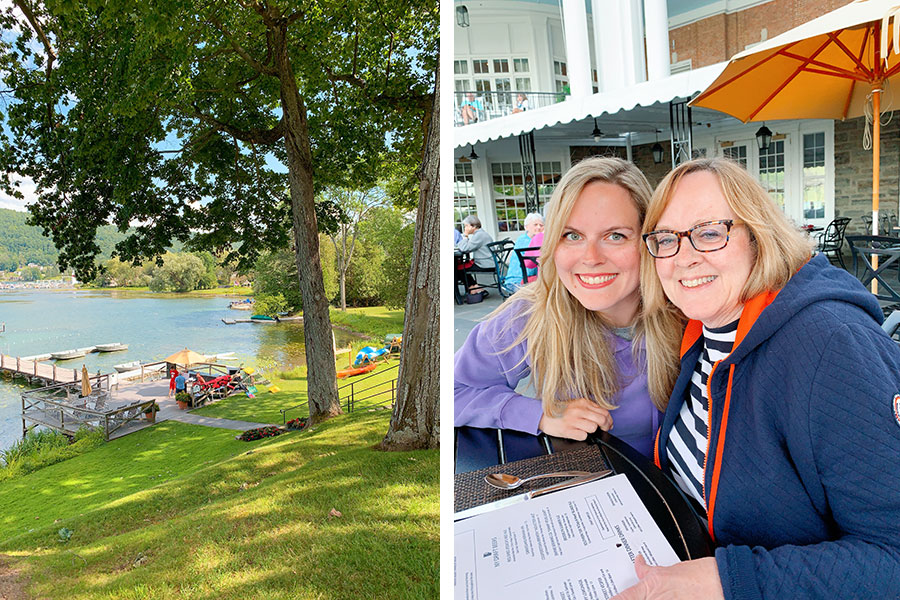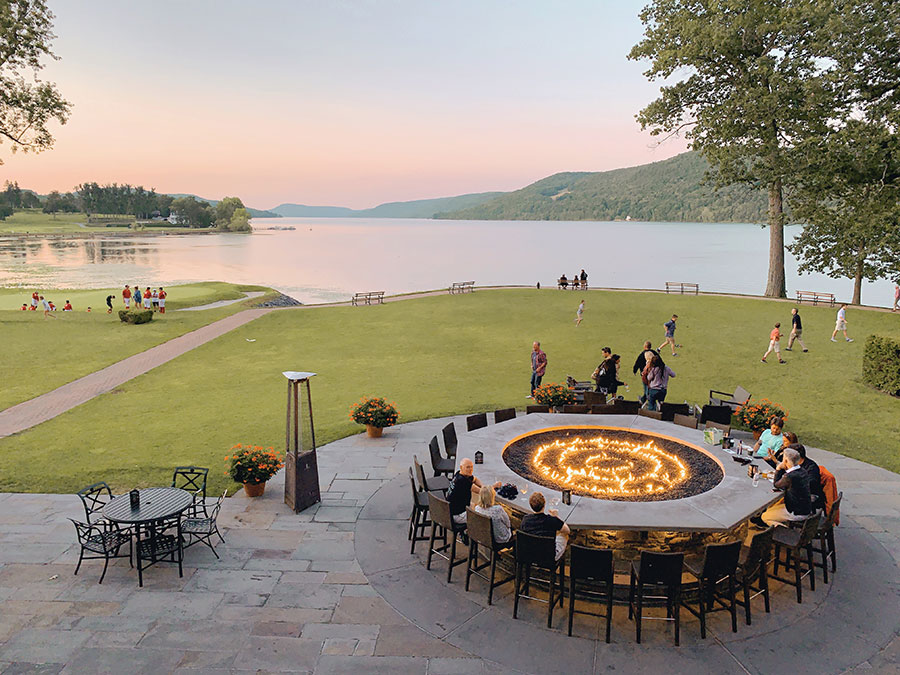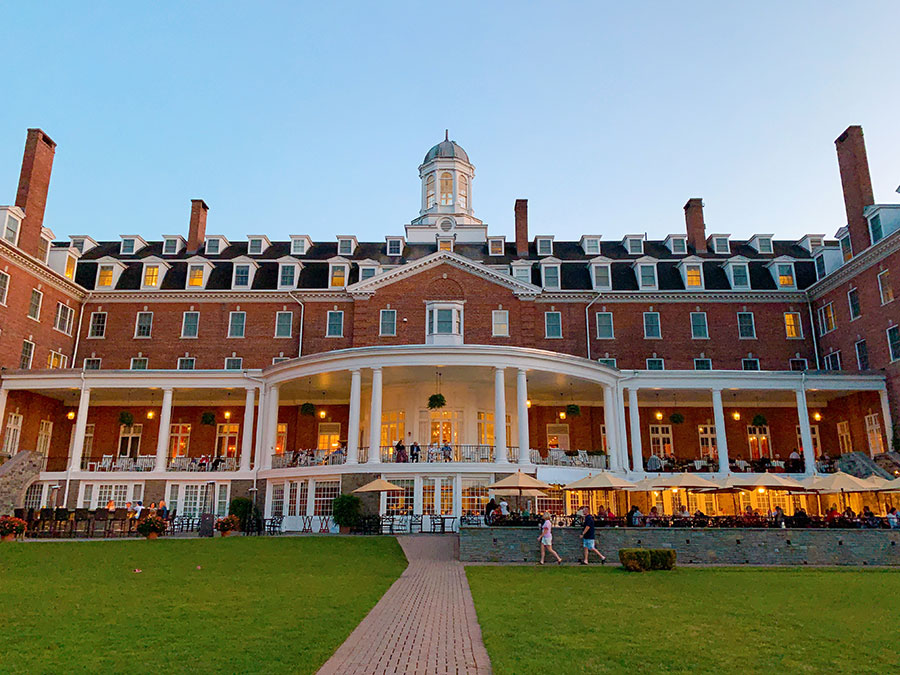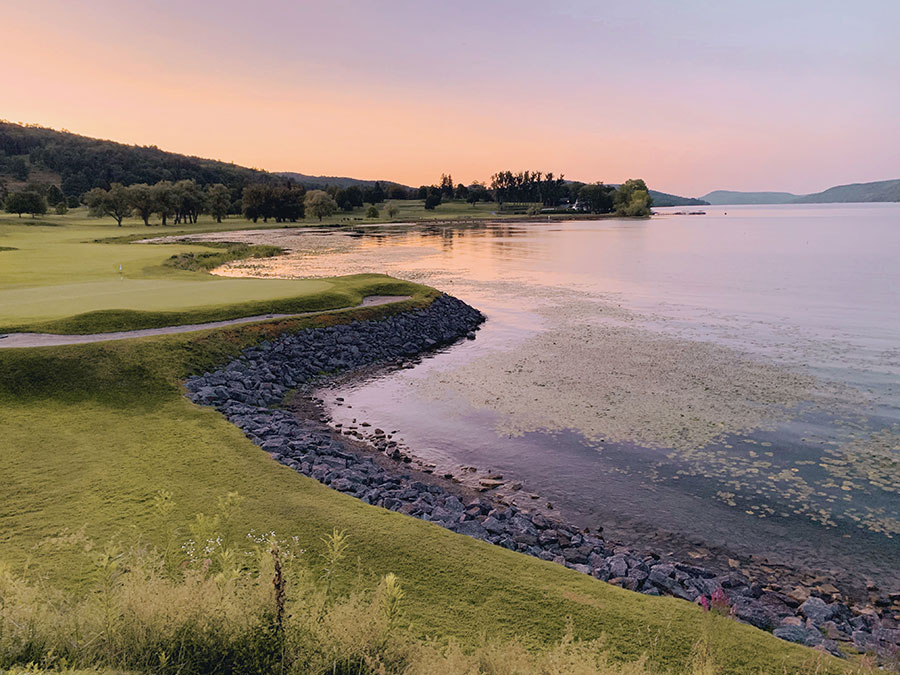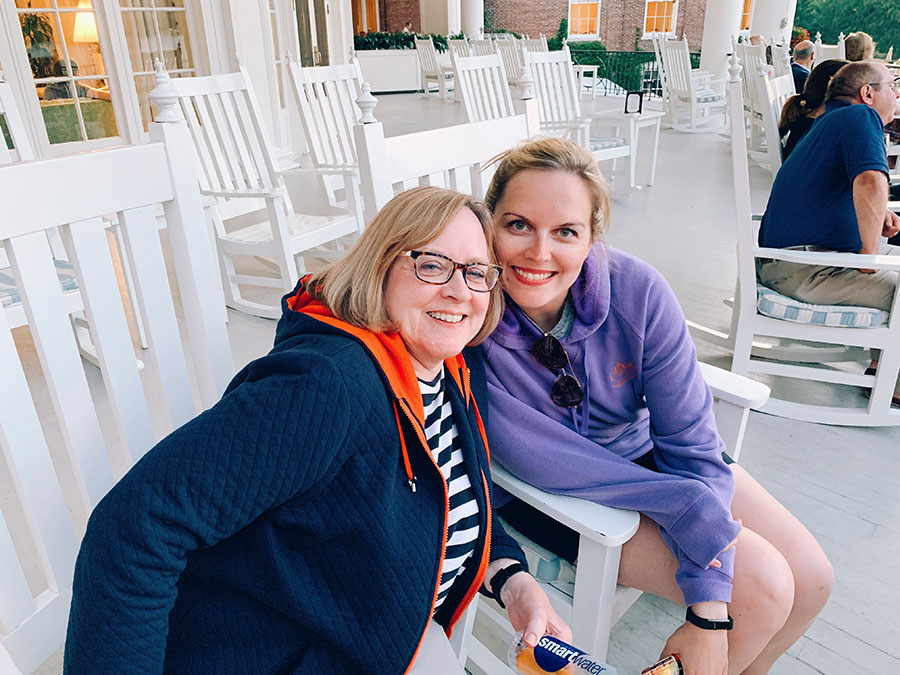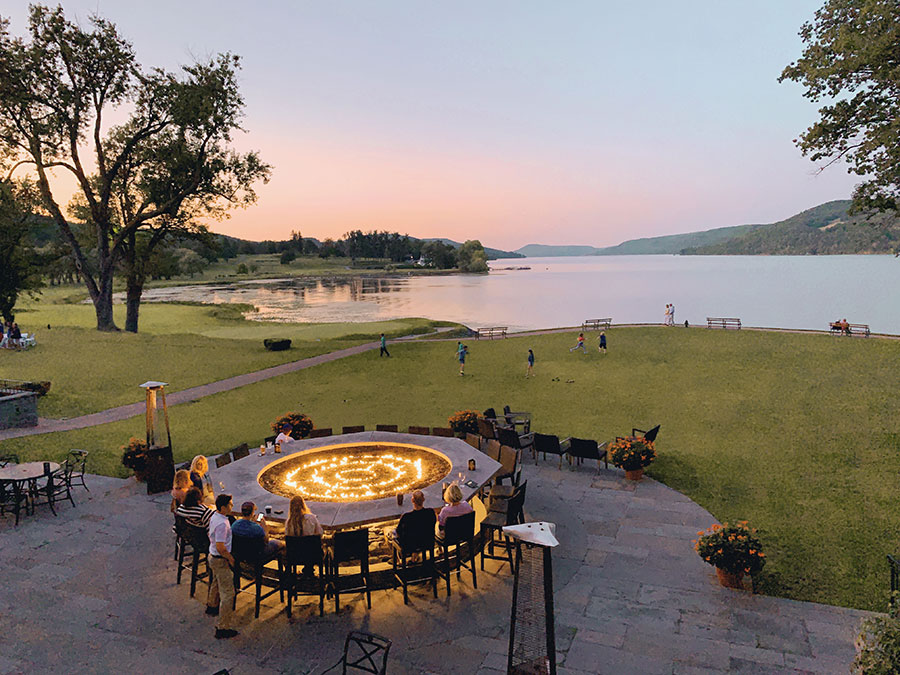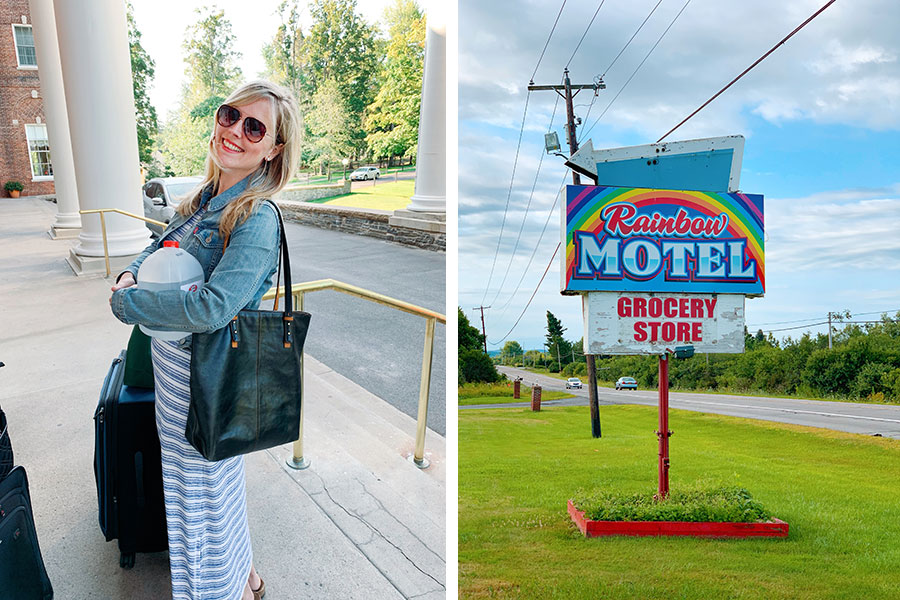 Guardian of the Distilled Water (for Denny's CPAP machine) – and duh, I needed a photo of the Rainbow Motel sign.  But like 99% of motels these days, it looked sketchy to the max.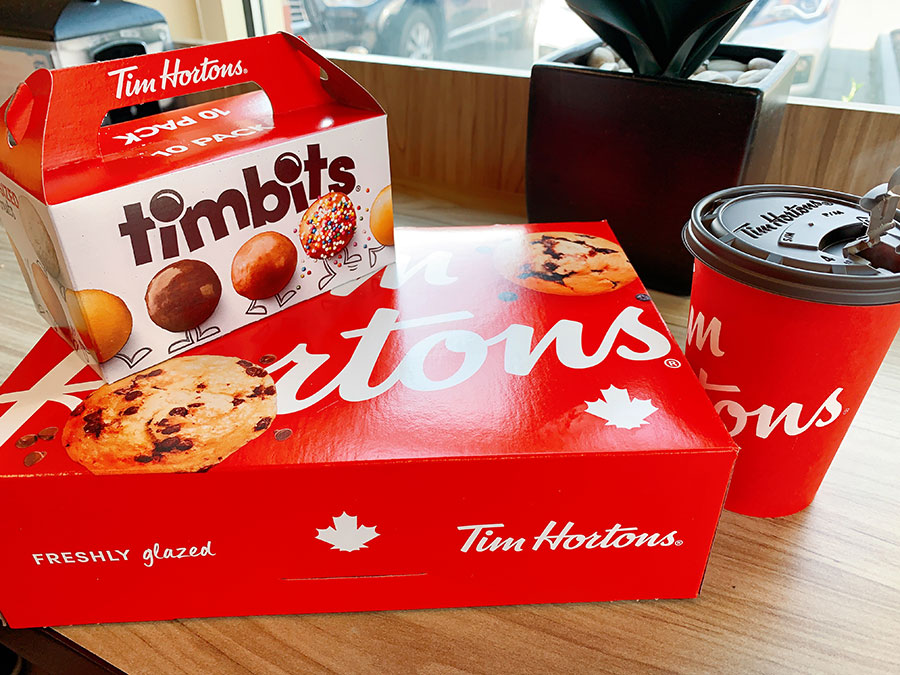 BLESSED DAY.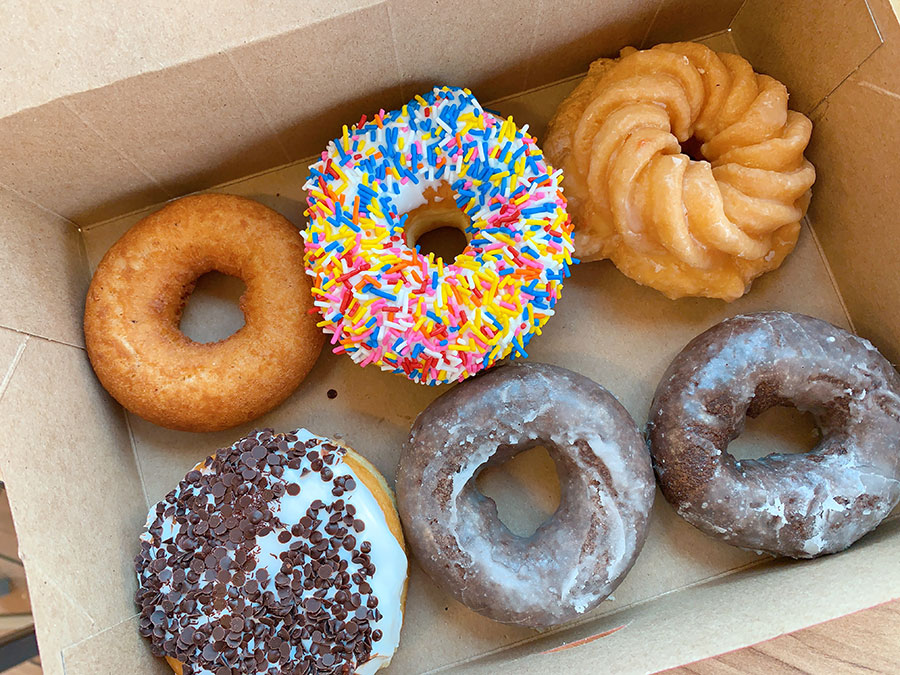 Denny thought the donuts were a little small.  How American of us, right?  WHY ISN'T THE JUNK FOOD BIGGER?!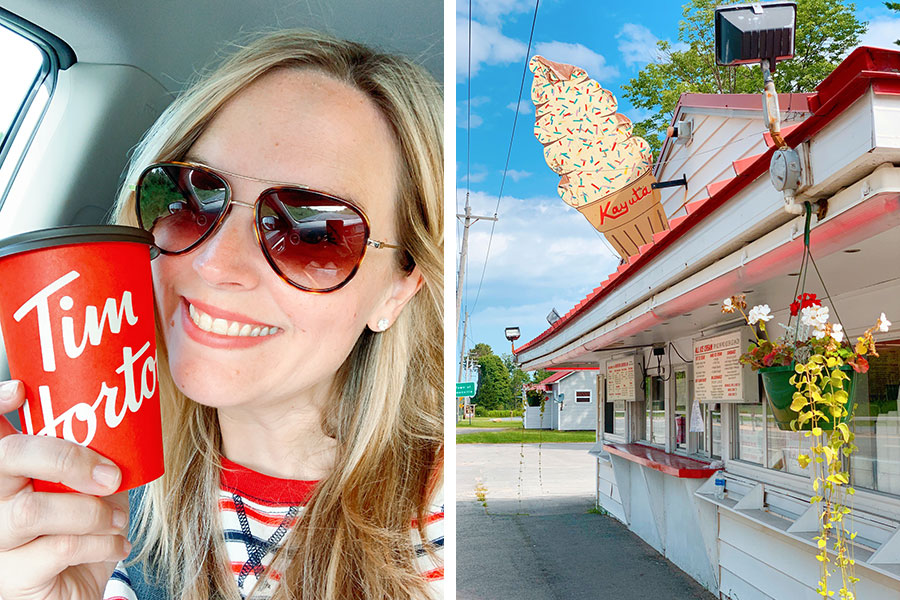 Truly in love with Tim Horton's.  Also in love with this cute roadside ice cream stand.  Which Denny drove out of his way to so that I could get a photo.  He's the best.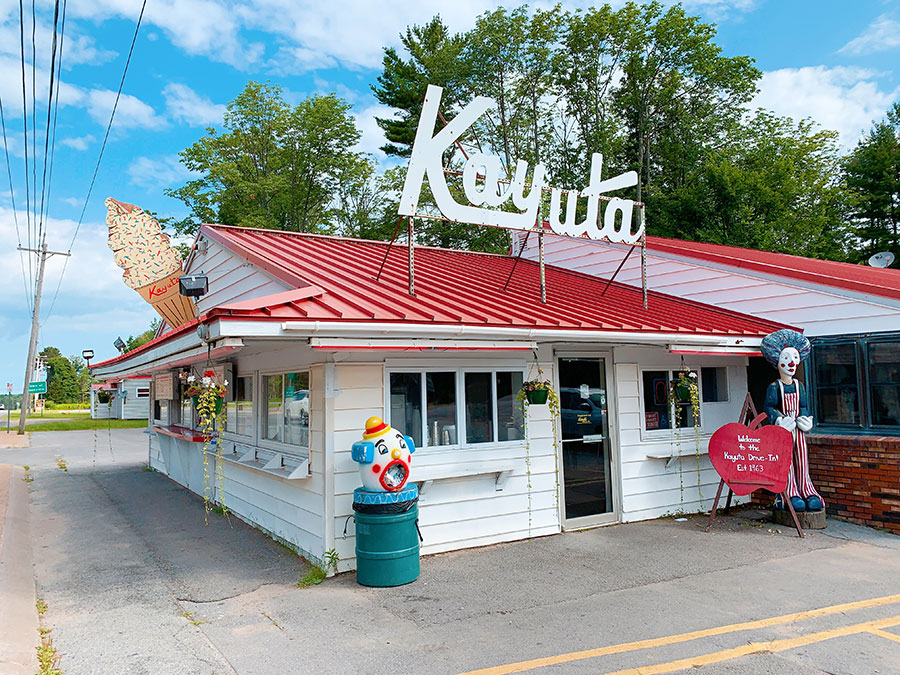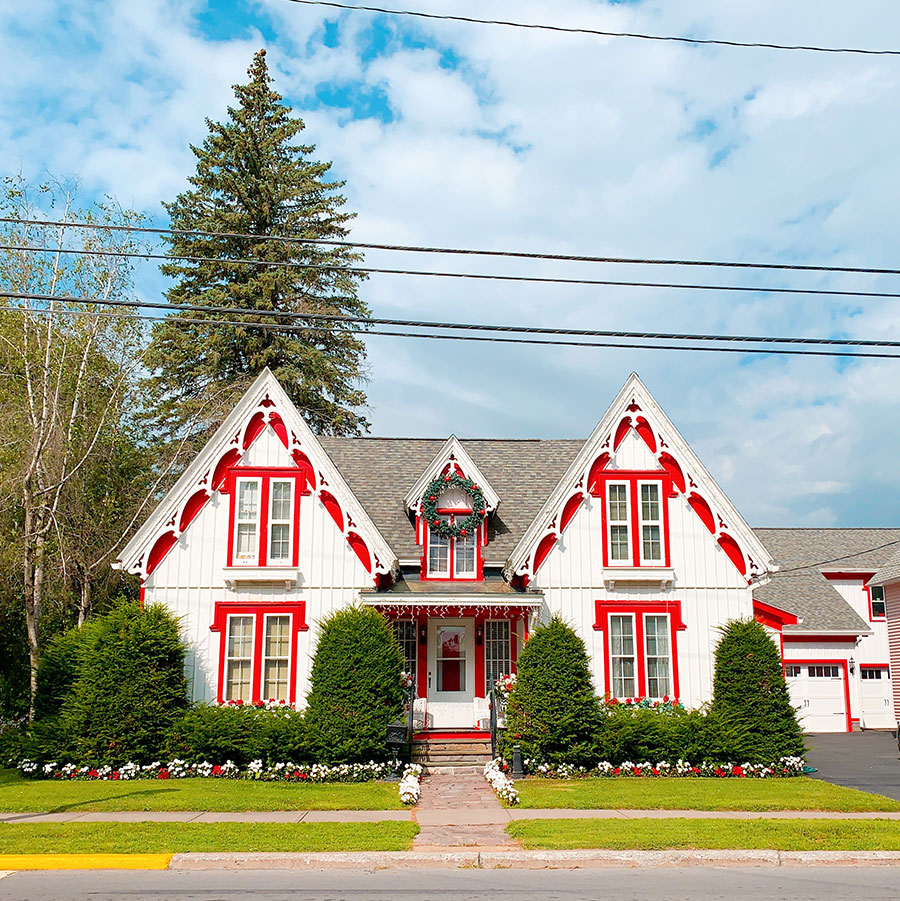 Isn't this the cutest house you've ever seen?  I didn't need to say a word.  I just gasped… and Denny turned the car around so I could get a photo.  Boonville, NY!