October 2019
Where We Stayed:  The Hampton Inn in Zion & the Cosmopolitan in Las Vegas
My mom and I have developed a tradition of going to Las Vegas every October.  In 2017 we visited to see Britney Spears' residency.  In 2018 we visited to see Reba McEntire and Brooks & Dunn.  This year we visited to see Lady Gaga!  We had a wonderful time with perfect weather and (mostly) smooth travel.
We took a 5am flight out of Milwaukee (why do we torture ourselves with 5am flights?) and due to the early hour, we were first in line at TSA, first in line at Starbucks, and somehow got to sit in Row 1 of the airplane.  Maybe we should have gambled that day because it was a lucky one!
Upon arrival in Vegas, we picked up our rental car and visited Seven Magic Mountains.  Yes.  We visited again.  If that beautiful, weird neon "Stonehenge" is there, I'm gonna go see it.
After taking two million photos of the neon rocks, we hopped in the car and headed to Zion National Park.  It's about a 3 hour drive from Las Vegas and 100% worth the effort and time.
We were smarter this time around and didn't try to do Zion in one day.  Last year, we drove there and back in one day and it was just too much driving.  This time we arrived, had a leisurely lunch, took the shuttle around the park (cars are not allowed in most of the park, FYI).  Zion is breathtaking and if any place could make me develop an interest in hiking, this would be it!
The closest town to Zion is Springdale, UT — which is so wonderful.  Unlike many of the other National Parks we've visited, the surrounding area of Zion is GREAT.  Lots of restaurants to choose from, a cute little grocery store, many nice hotels.  We stayed at the Hampton Inn in Springdale and it was lovely — clean, new, and predictable.
The next day, we drove back to Vegas, stopping at Valley of Fire State Park in Nevada. OMG.  I loved Valley of Fire more than Zion!  It is completely other-worldly — you feel like you're on Mars and it is awesome.  It also felt more accessible than Zion, meaning you could drive through the entire park, get out, walk around, and even do a little hiking.
I hiked to the Wave.  I was not wearing appropriate footwear (Birkenstocks… good lord) but I took my time and I made it to the Wave and back!  It was awesome.  If you ever visit Las Vegas, I would 110% recommend taking a day trip to the Valley of Fire.
Upon arriving in Las Vegas, we took a little detour to do some shopping and have a late lunch.  Then we drove to the Strip and checked into the Cosmopolitan.  You all know how much I love the Cosmopolitan.  I never want to stay anywhere else.  I love the vibe, I love the fact that you can get a room with a balcony facing the Bellagio fountains.
We were tired from a long day in the car, so we crashed and didn't do much for the rest of the day.
The next day, we slept in (glorious) and then walked to the Venetian to have lunch at Black Tap.  I visited Black Tap's NYC location and enjoyed the burgers and milkshakes, so I wanted a repeat experience in Vegas.  Mmmmm.  I had the Pizza Burger and it was great, as was the cake batter milkshake.
After lunch, we walked around, people-watched, and then headed back to the Cosmopolitan to relax before heading to the Park MGM to see Lady Gaga!
The Park MGM was, ummm, really lackluster.  However, the Haus of Gaga exhibit was cool to walk through — and the theater itself was AWESOME.  We had great seats — front row of the balcony.
Lady Gaga's Enigma show was weird and wonderful and showcased her phenomenal voice.  She played all of her hits and I had no complains, except for the tedious "theme" of the show (a Gaga alter-ego named Enigma appears and tells Gaga that she will be seeing the future through a simulation, blah blah blahhhhh).  But Gaga has come a long way since I saw her in 2010!
The next day we woke up early, headed to the airport, and flew home.  We were delayed a few hours due to a mechanical issue with the plane, but other than that, it was a smooth return trip.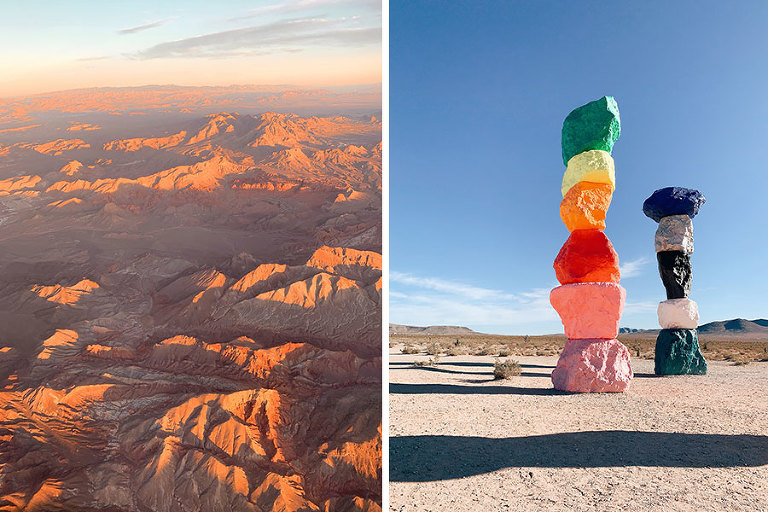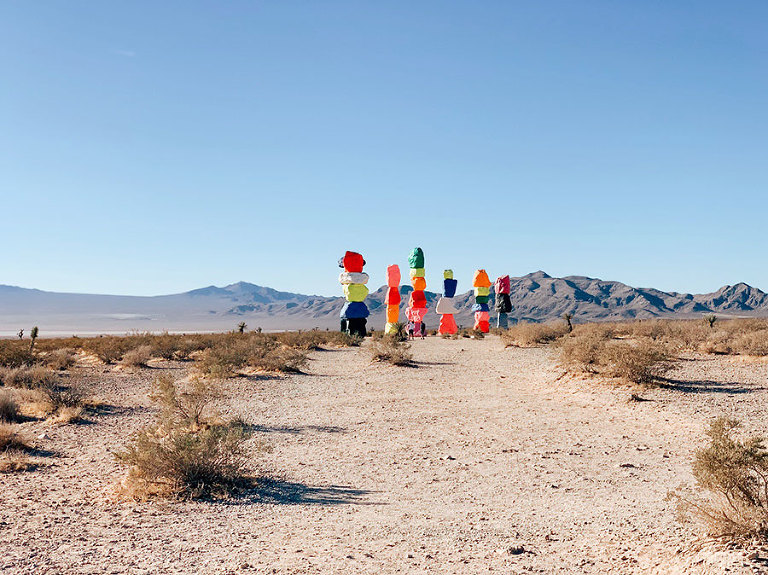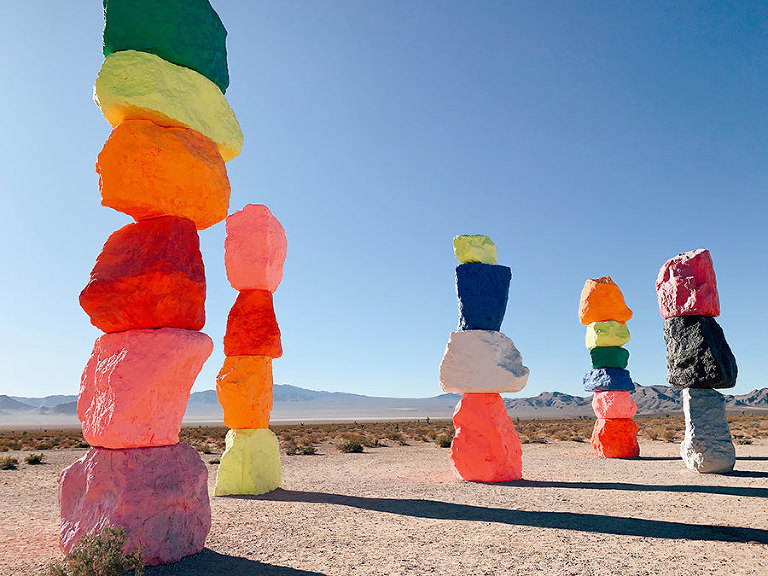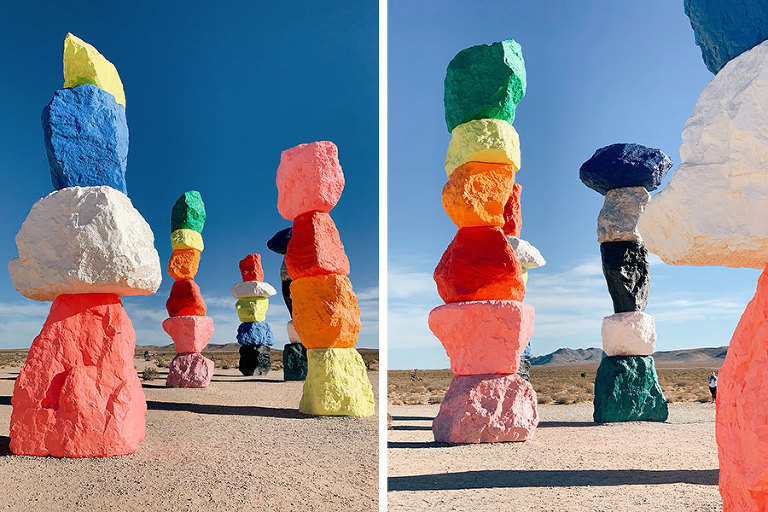 Obsessed.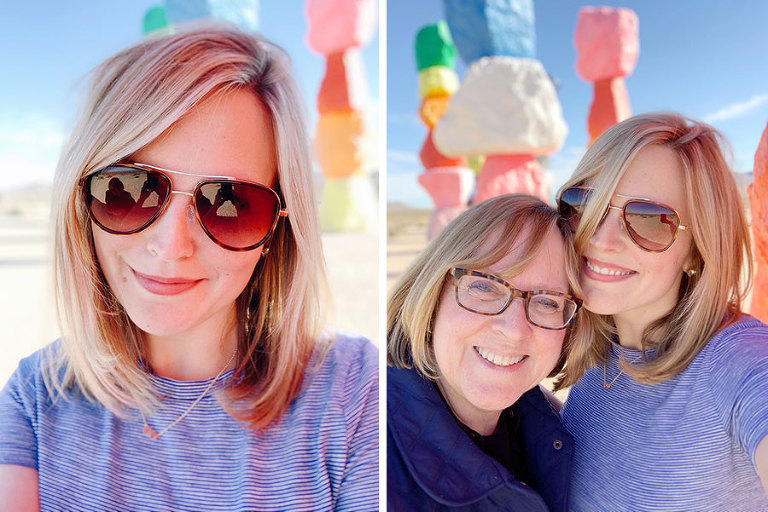 Love my momma.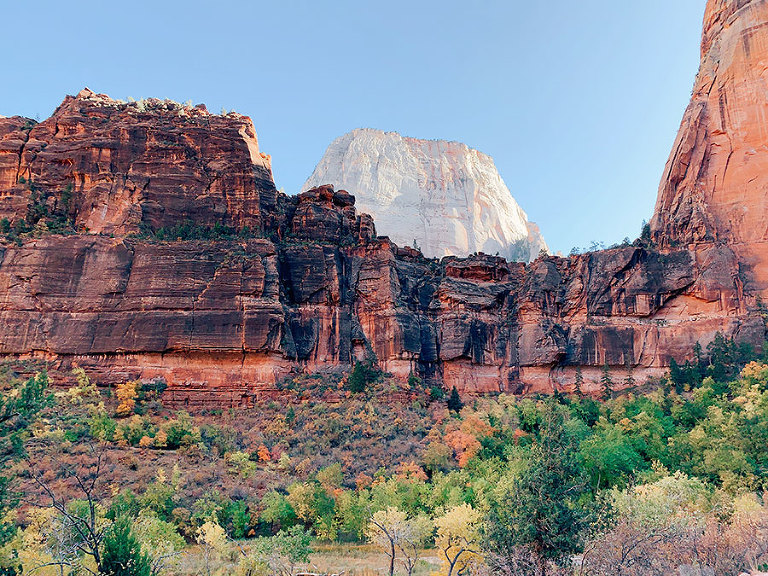 Zionnnnnn!

It was neat to visit so far into October — the crowds were minimal and the leaves were yellow!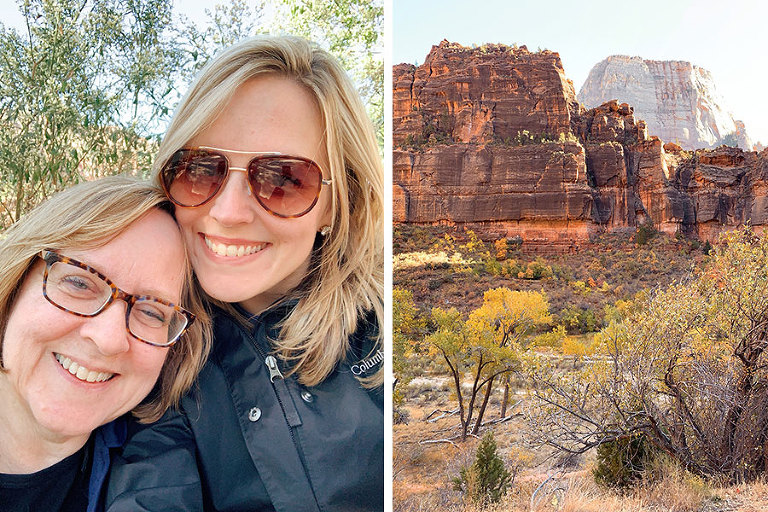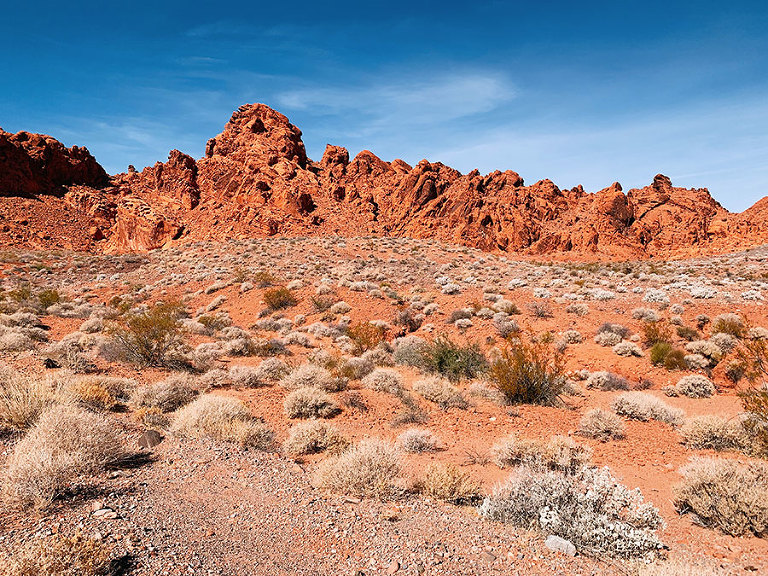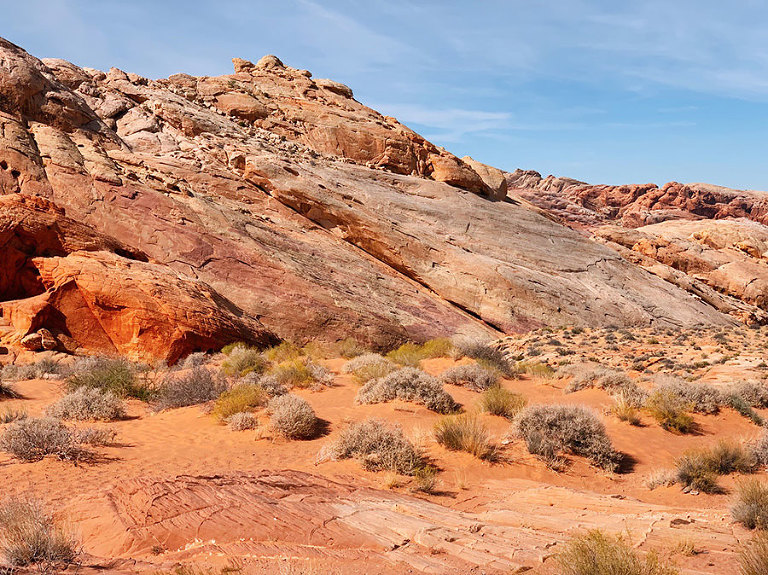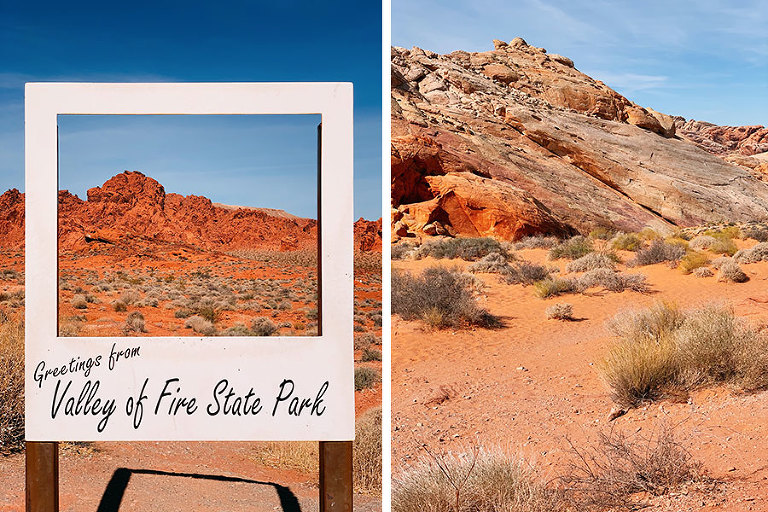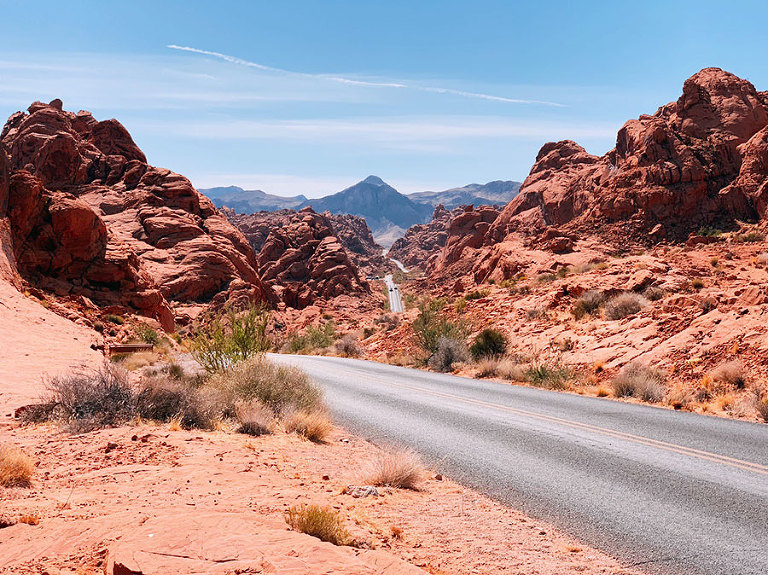 Can you believe it's not another planet?!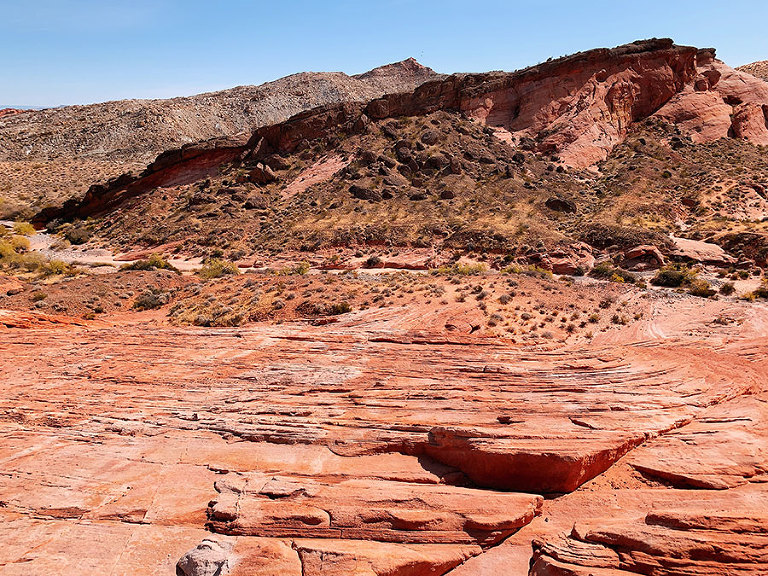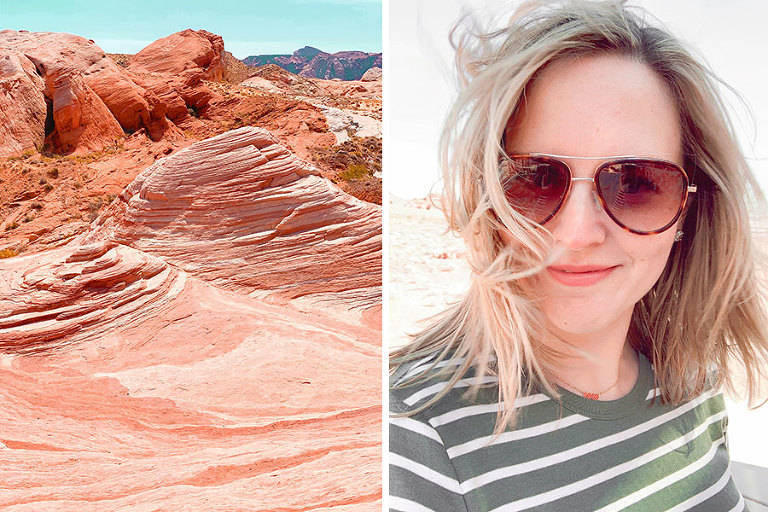 Made it to the Wave!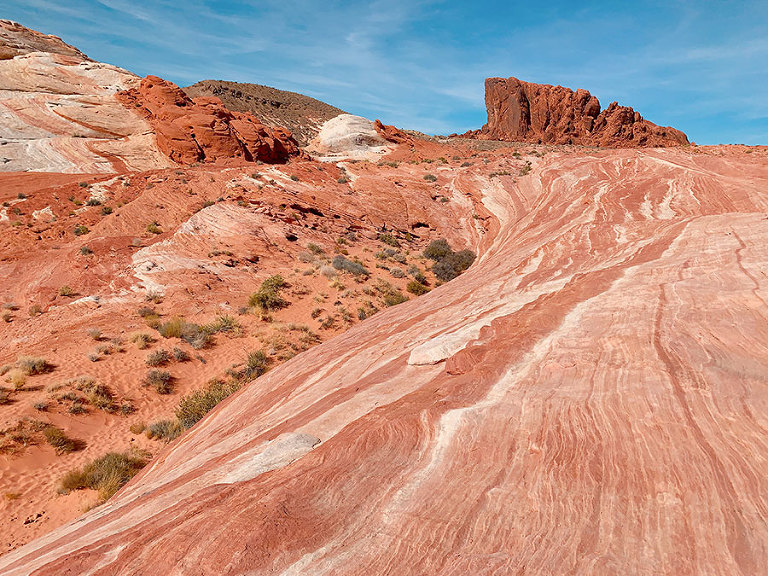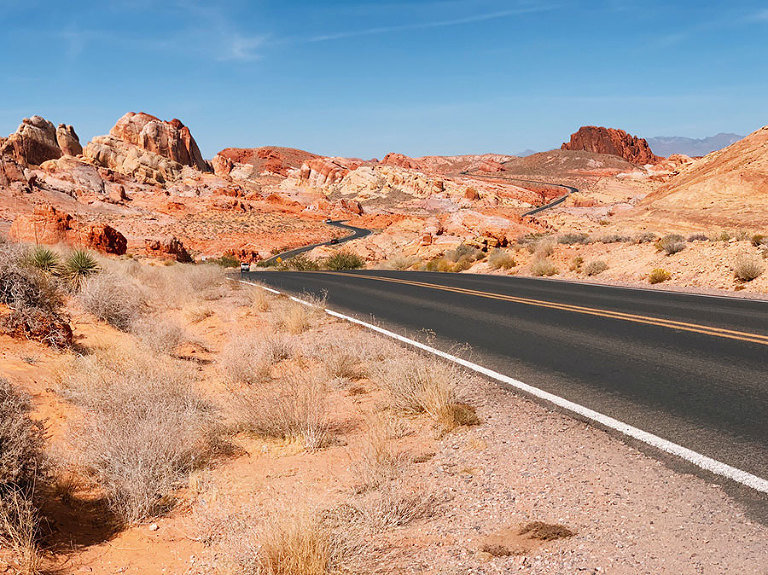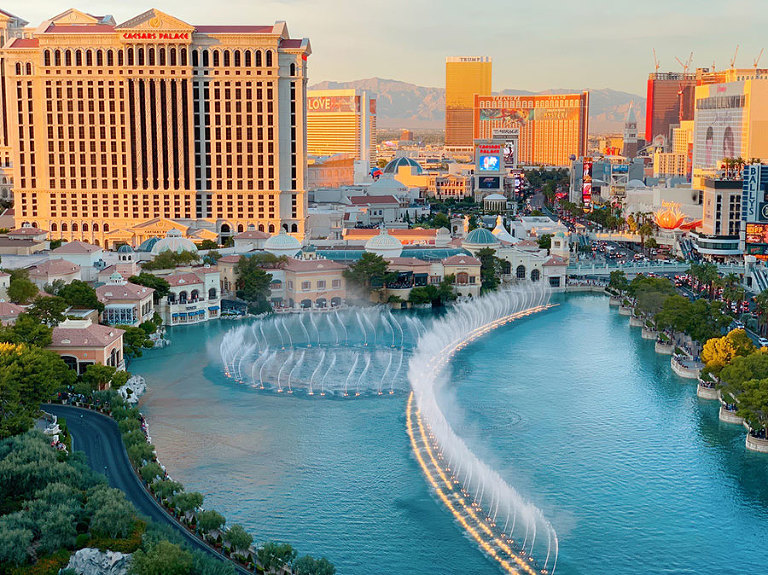 HELLO, Vegas!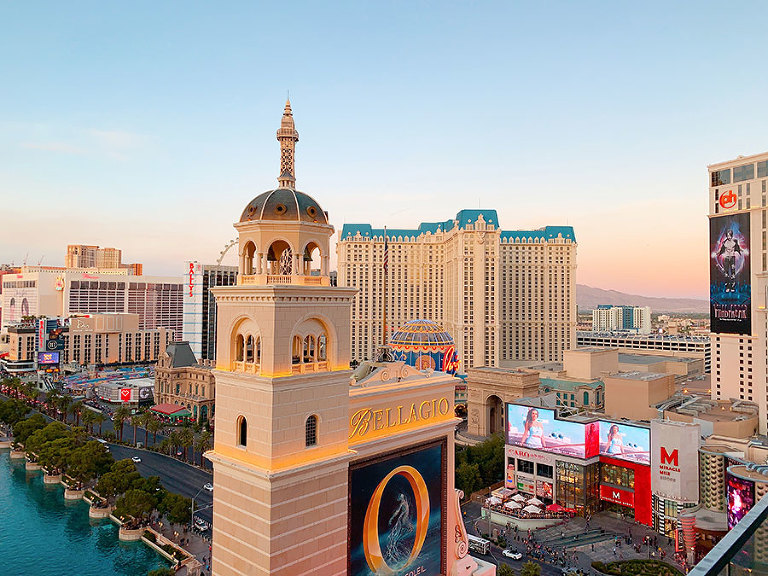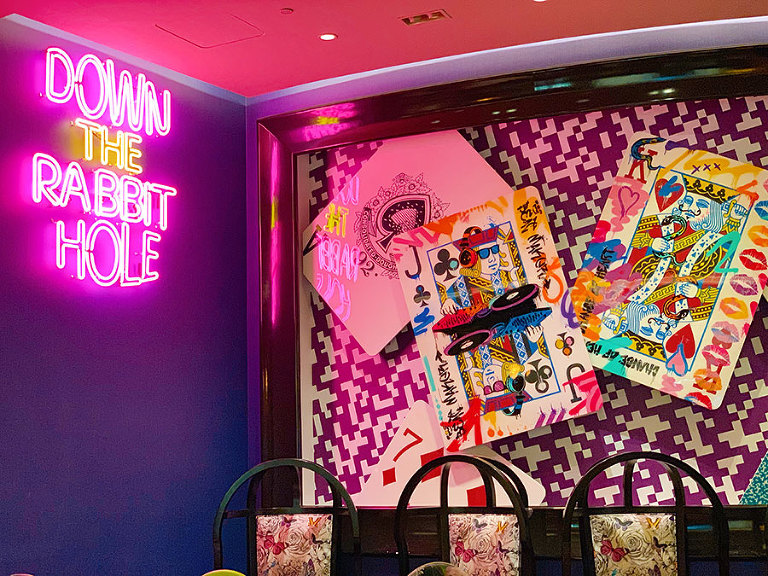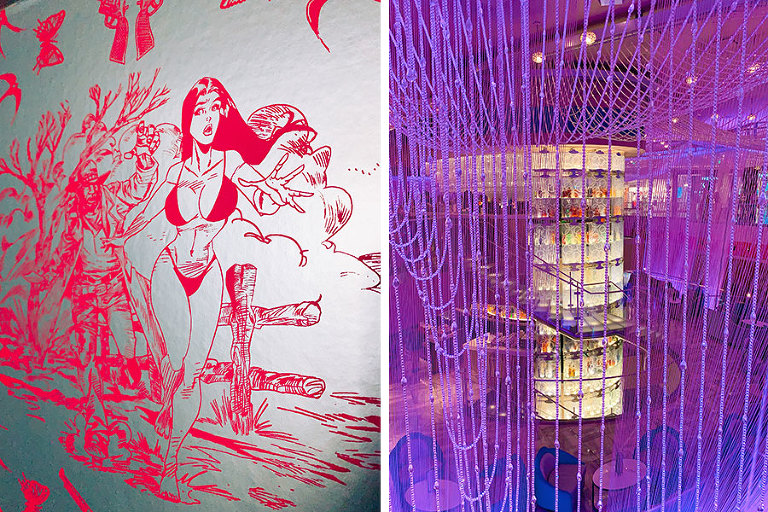 Vegas being Vegas.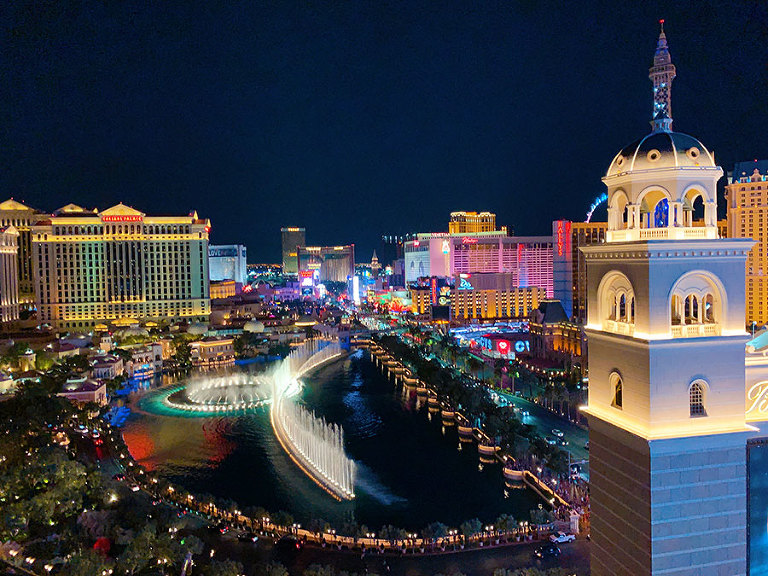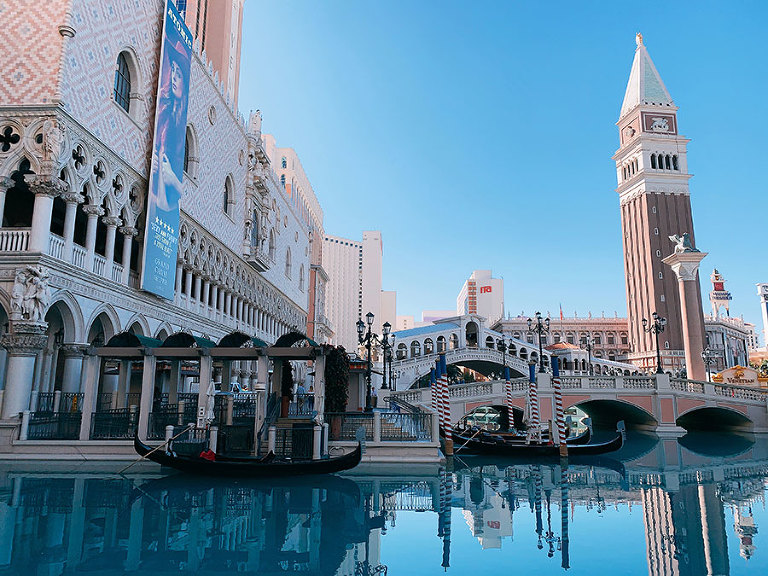 The Venetian!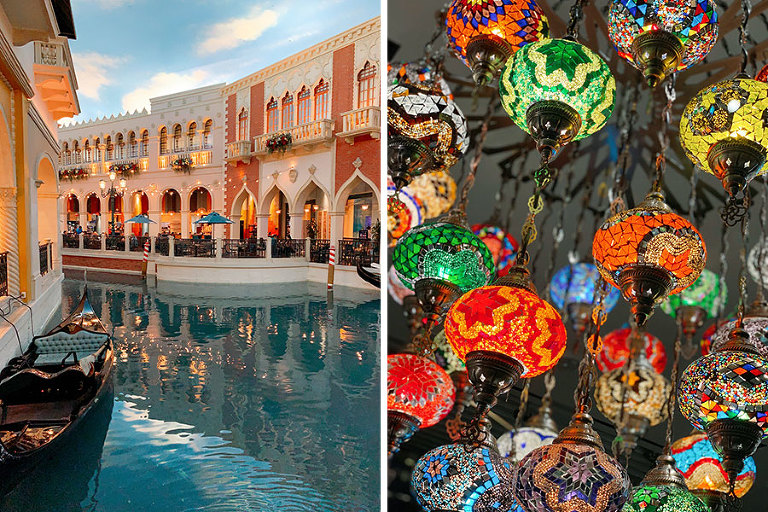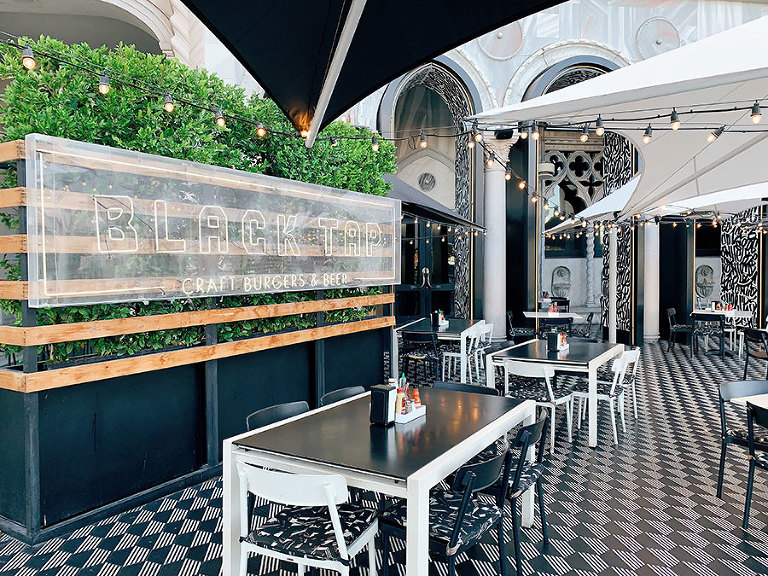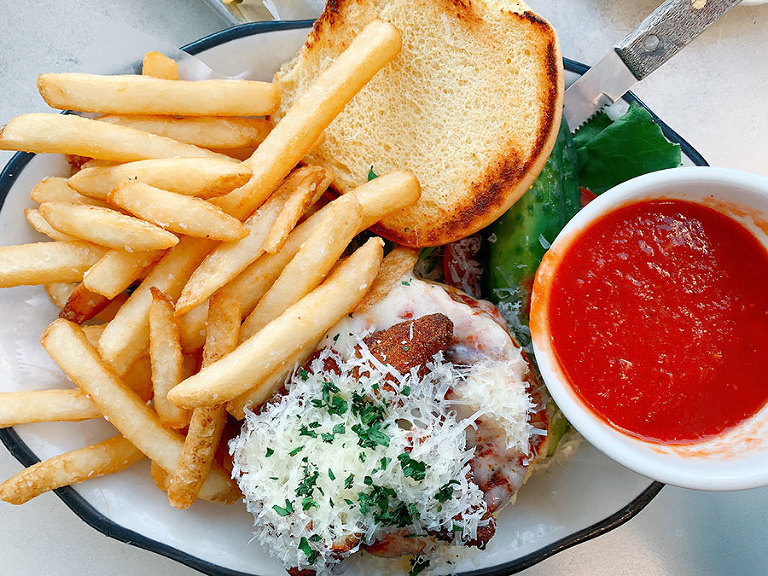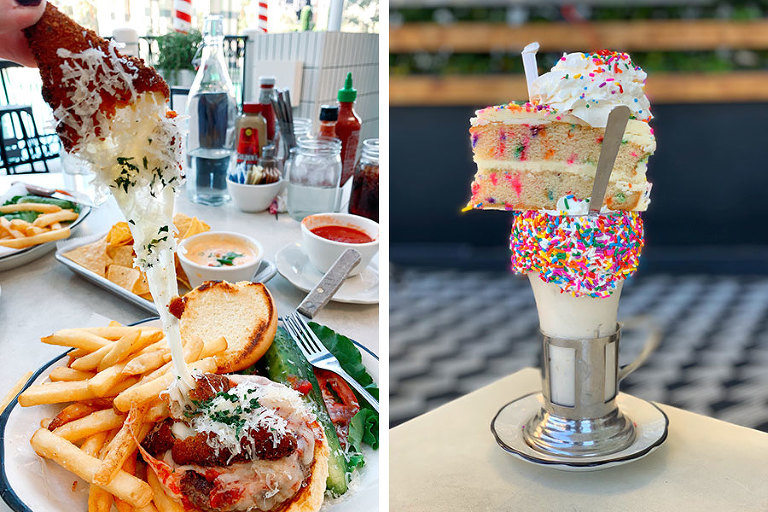 So tasty!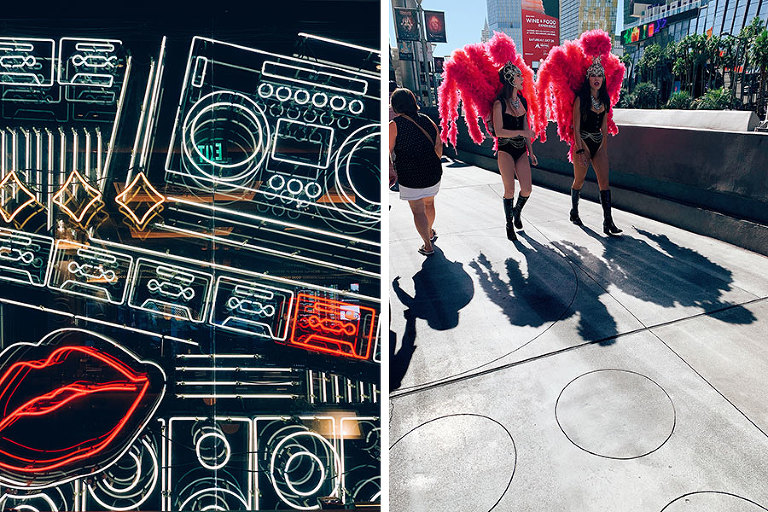 Vegas vibes.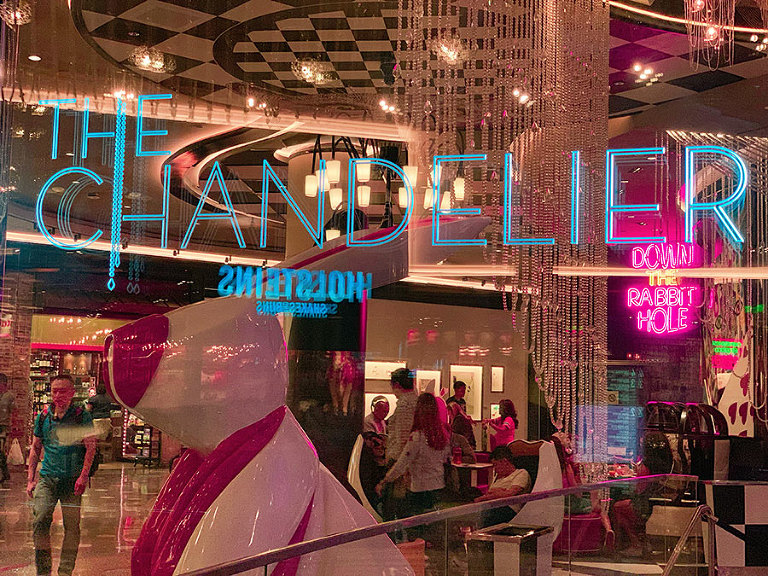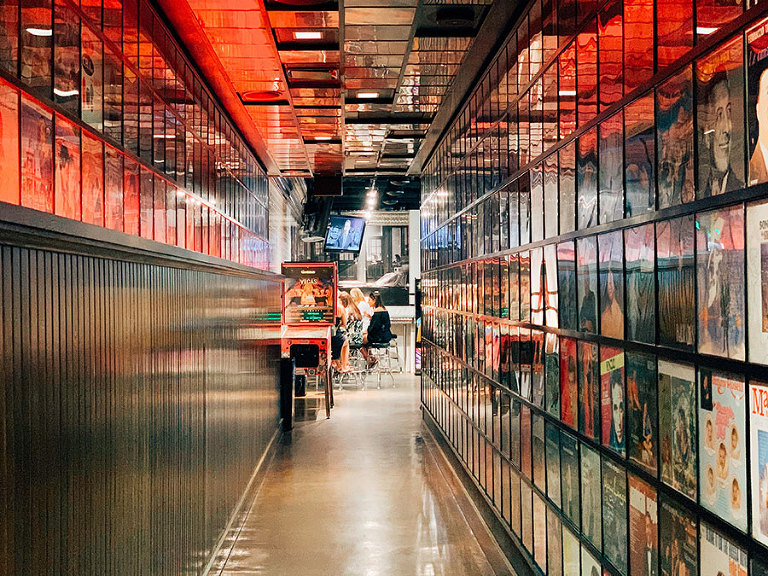 Secret Pizza.  Literally.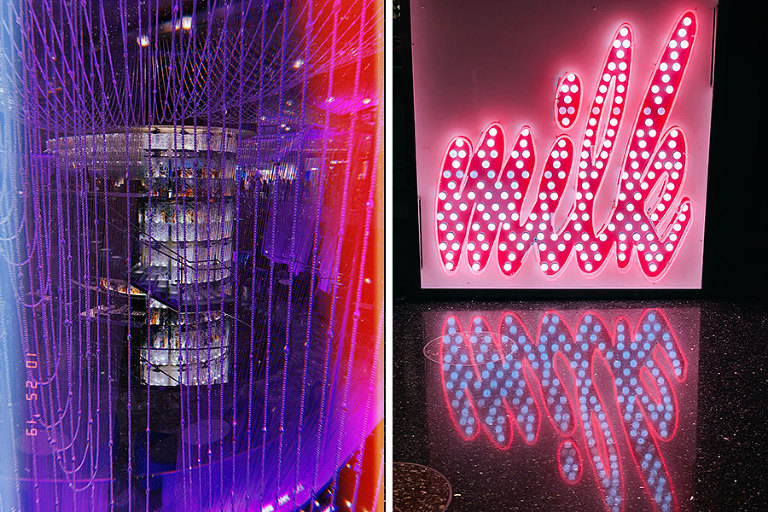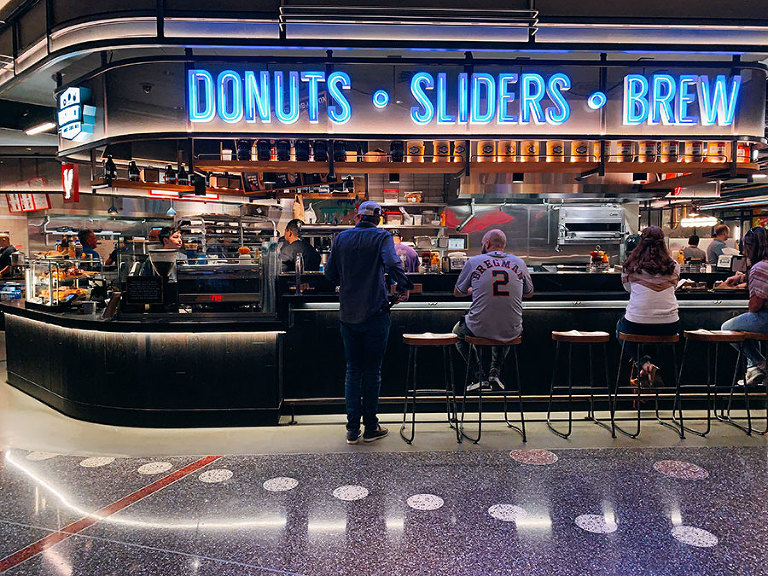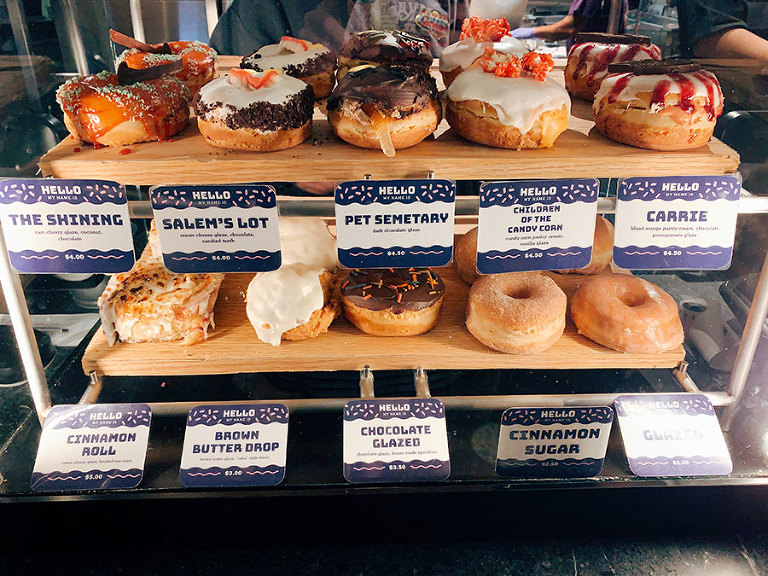 Like a moth to a flame.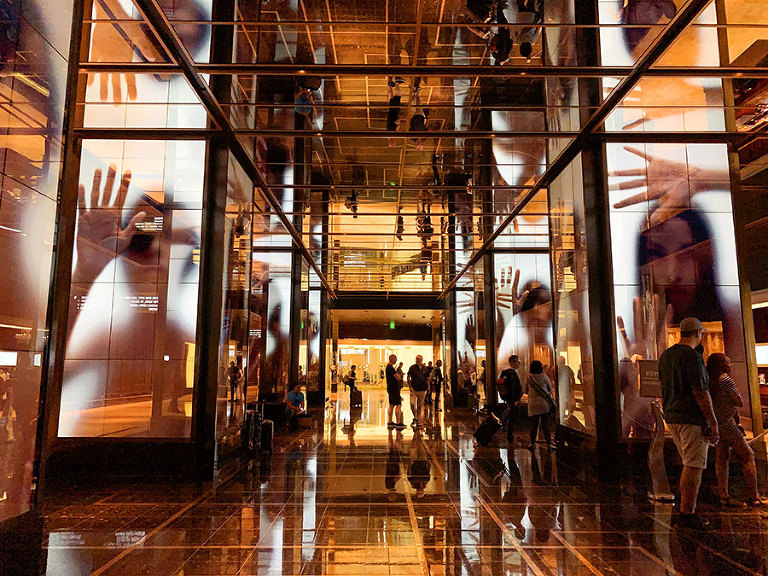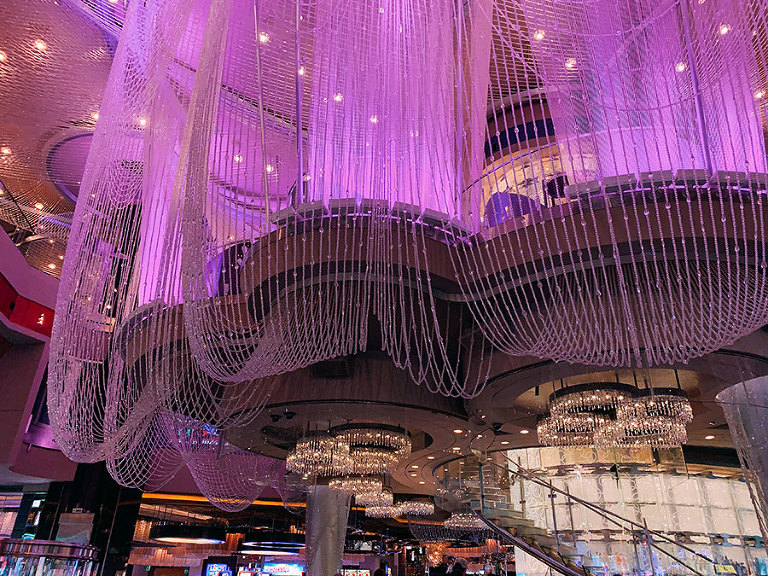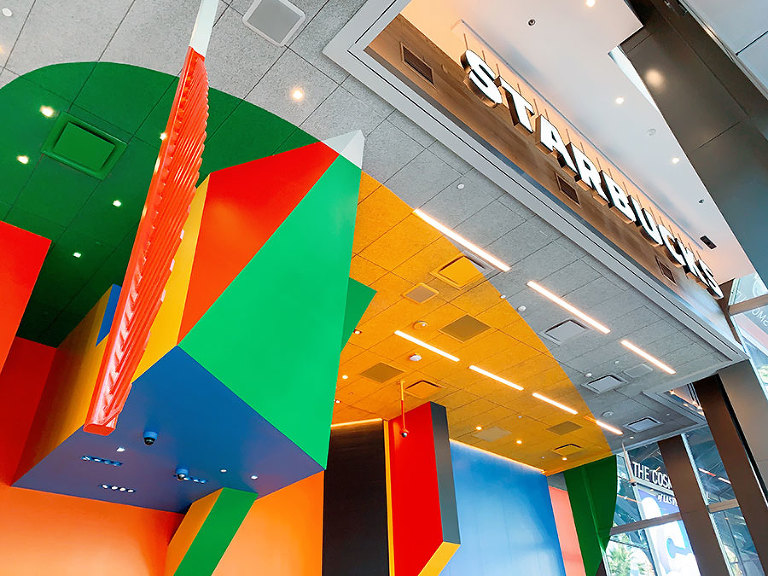 We spent about $100 at this Starbucks on iced tea lemonades.  NO SHAME.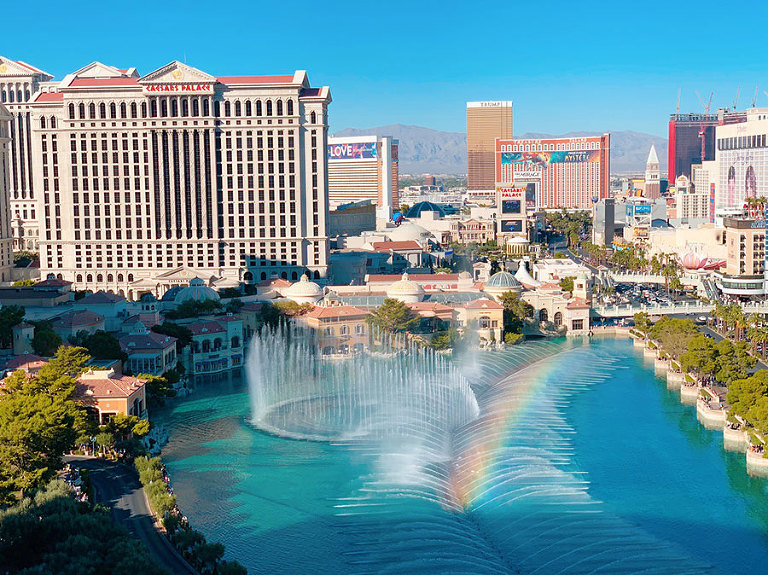 Time to introvert.  Vegas is a lot for those of us who hate people.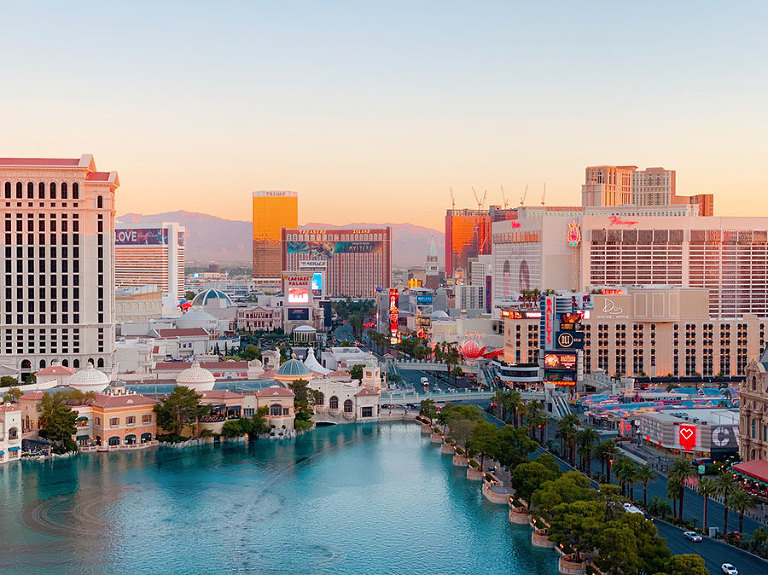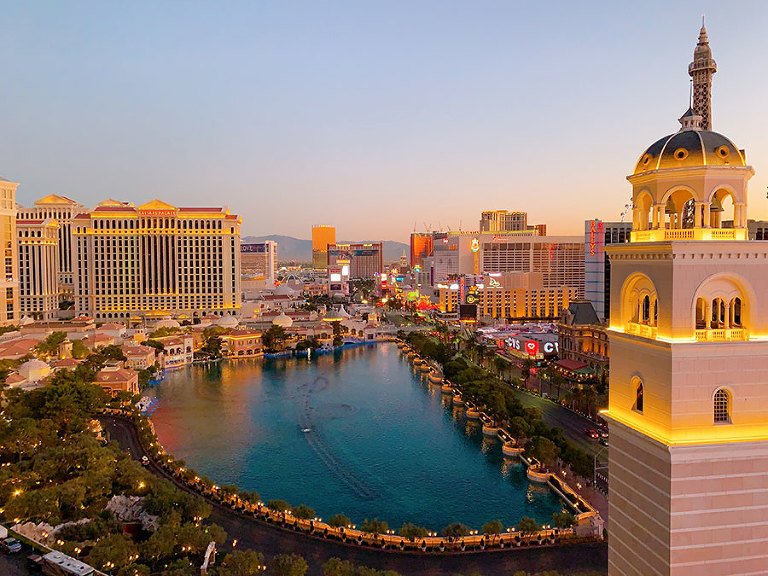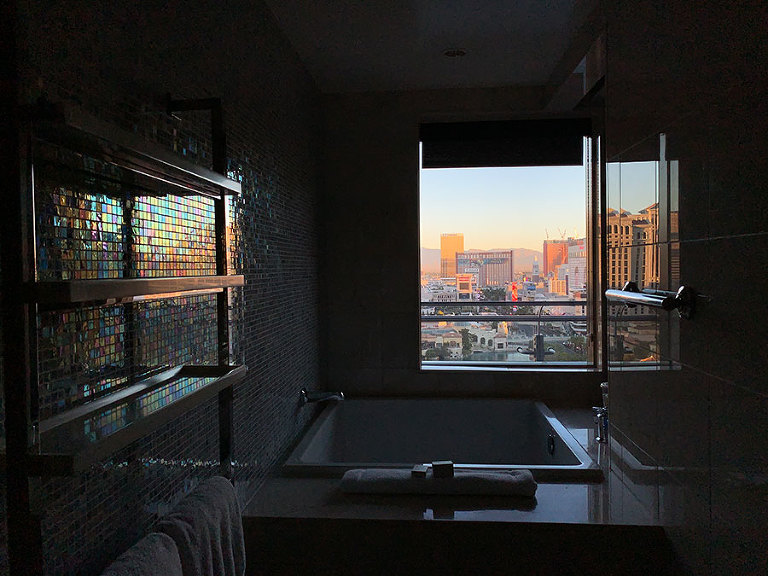 View from the bathroom.  Swoon.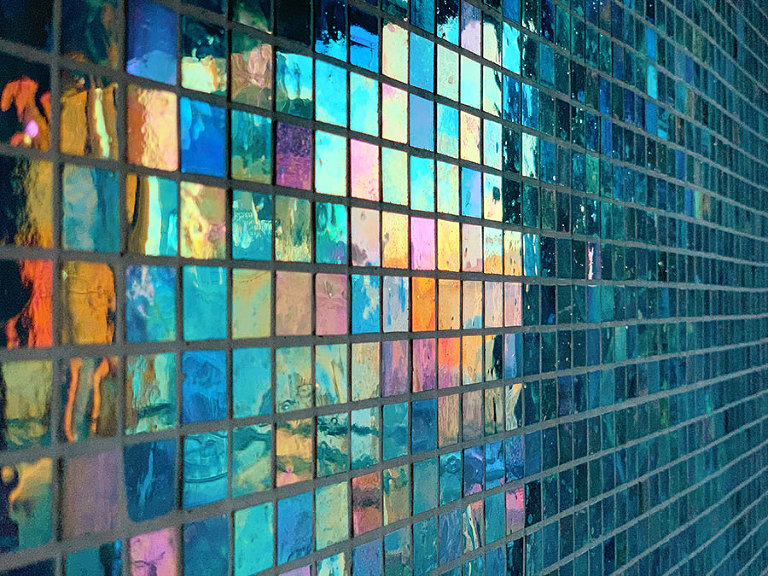 I love all things iridescent. Side note: I always struggle with spelling "iridescent."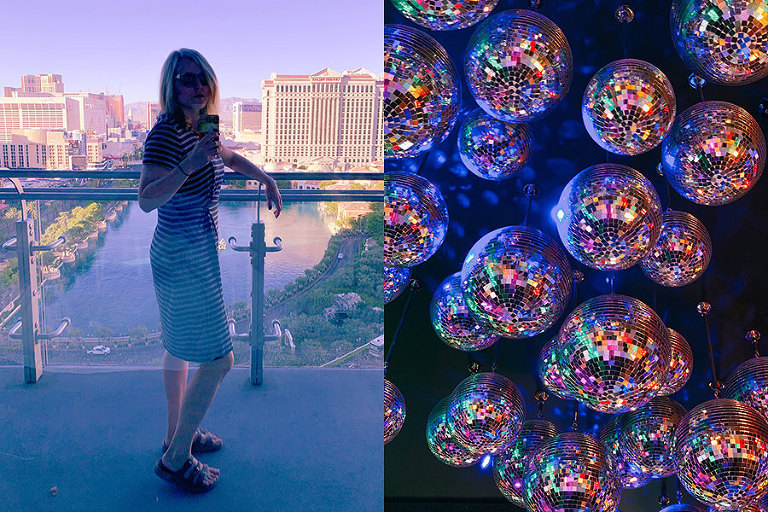 Time for Lady Gaga! I wore a stretchy dress and Birks because… this is 35.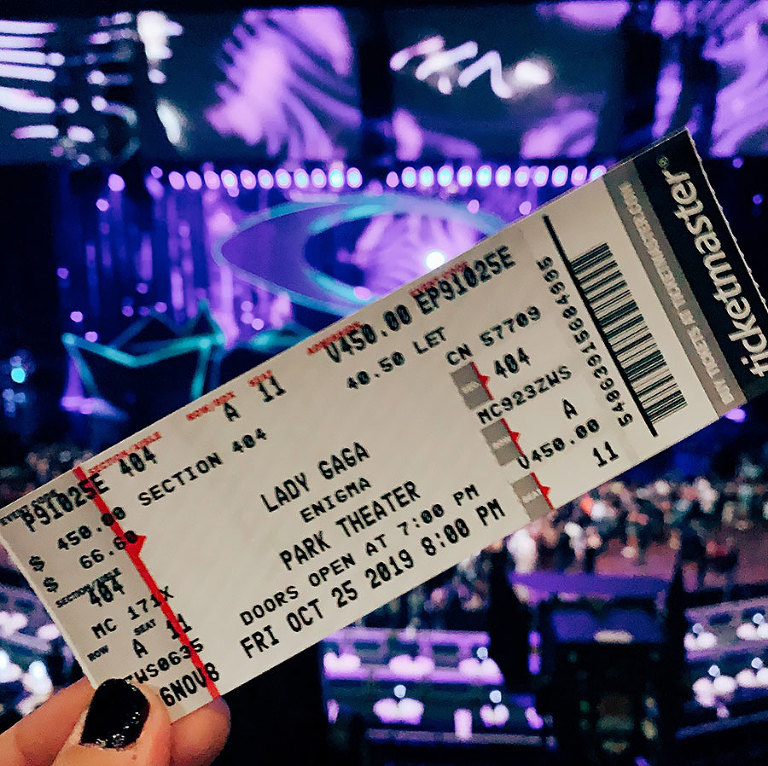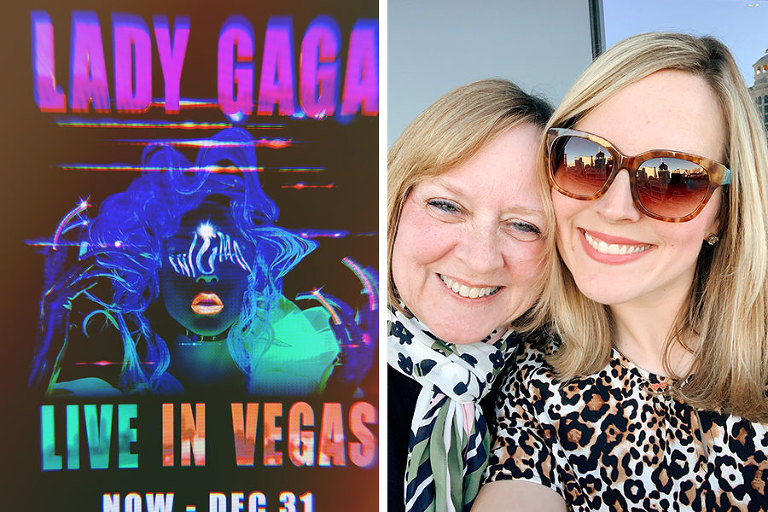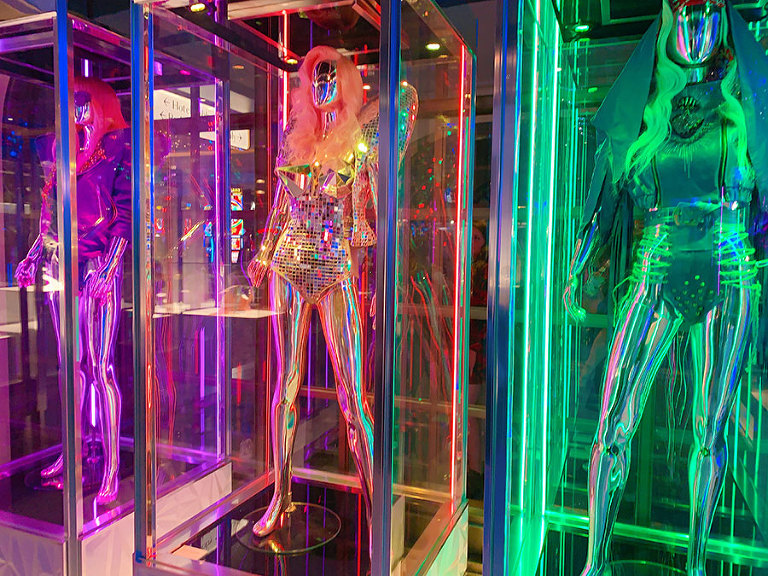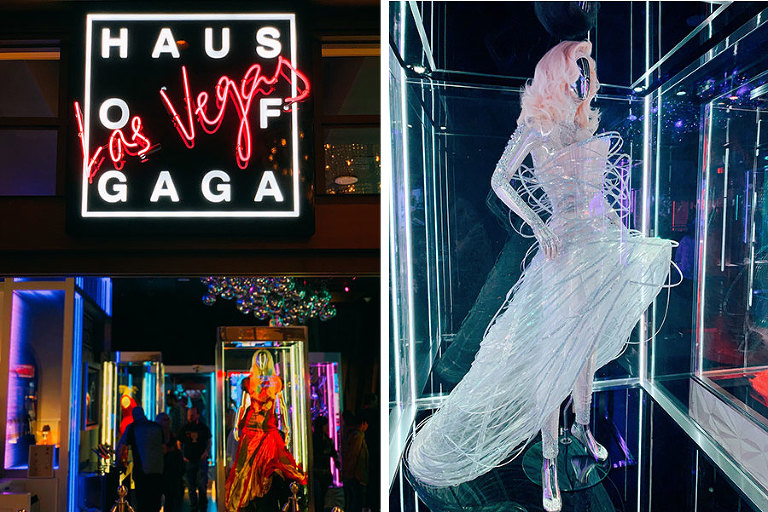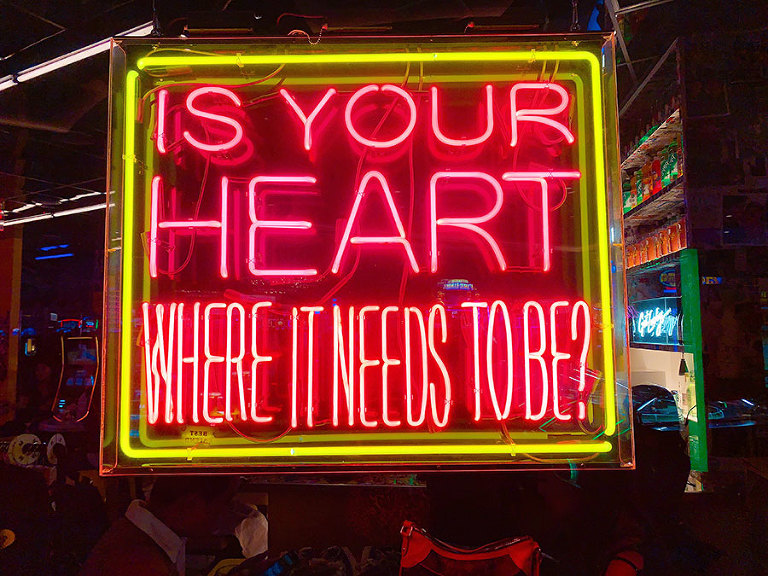 Good question.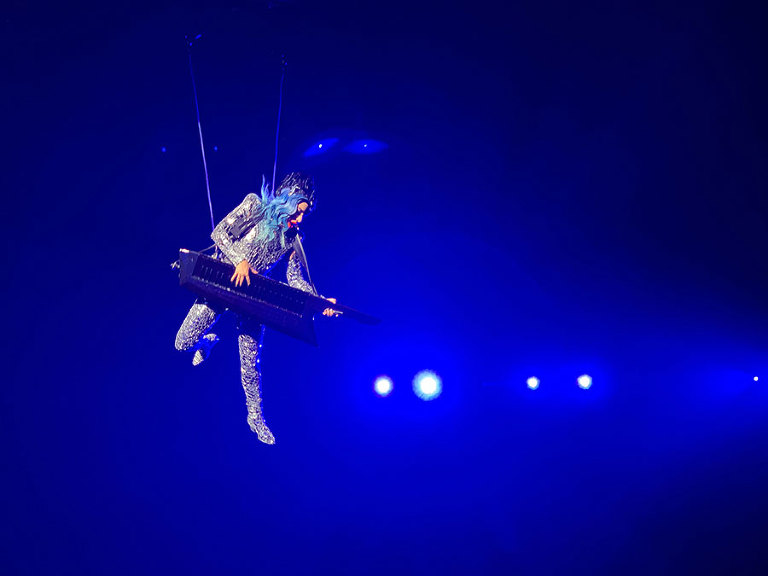 There she is!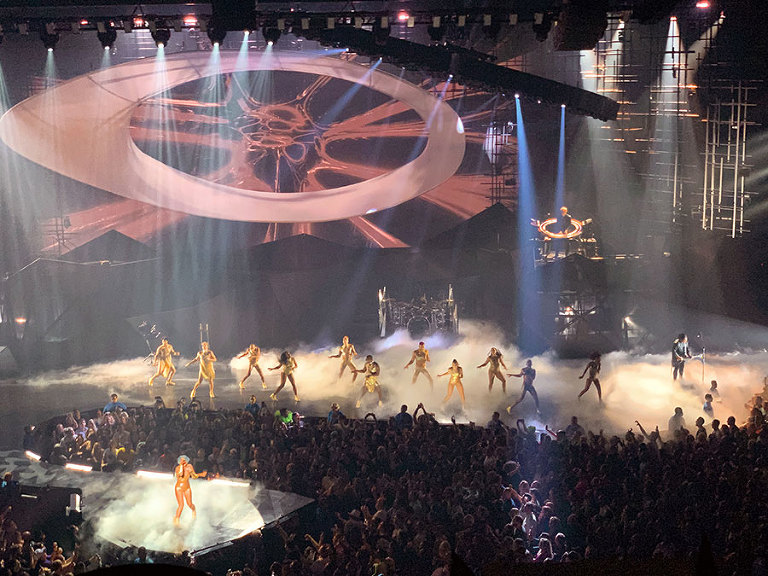 "Bad Romance"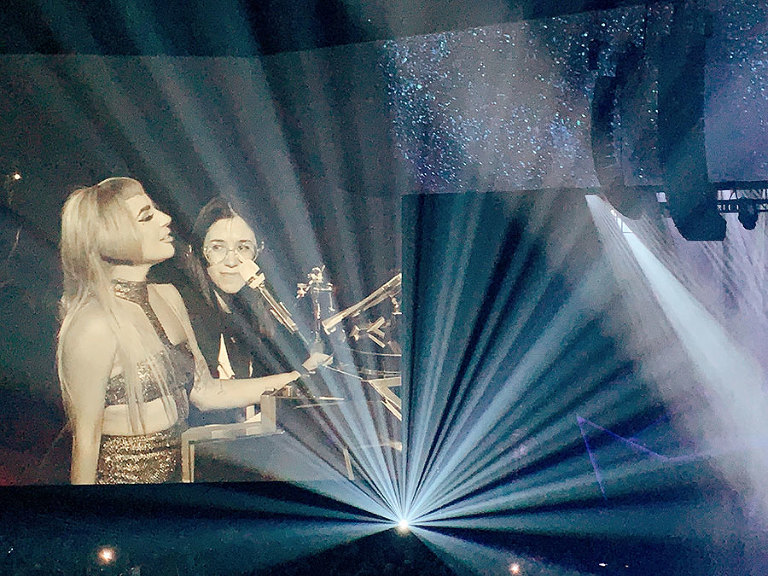 Bringing a fan onstage… preciousness.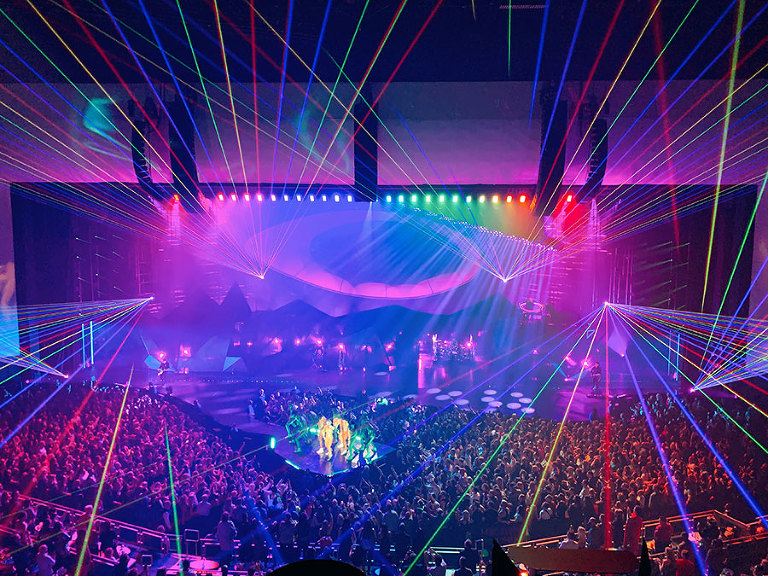 RAINBOW BORN THIS WAY VIBES!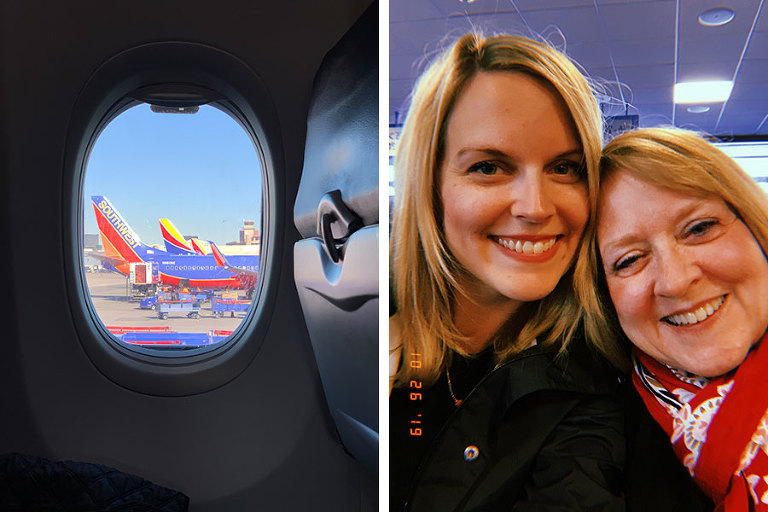 Time to head home.  Thanks to JB for joining me — these years & vacations with you are a gift.