December 2019
Where We Stayed:  The Hilton Times Square
My Dad has always wanted to see New York City at Christmastime, so we made it happen this year!  We got free airfare and hotel through points accumulations (yay!) and had mostly good weather (I always get nervous traveling in the winter). Here's the bullet points of what we did, what we ate, and how things went!
We stayed at the Hilton in Times Square.  I loathe Times Square, but our stay was entirely free because my dad accumulates Hilton points on one of his credit cards — so yay for free!  I tried to book us at a Hilton outside of Times Square but everything was booked; it's a busy time to visit New York!
We took a 5-something-am flight out of Milwaukee to New York and honestly, I hope to never do that again.  It made all of us a little cranky (especially my dad!) and it didn't get the trip going on the right foot, ya know?
Upon arriving we visited the Bryant Park Holiday Shops (cute!) and I had some mozzarella sticks (I'm like a moth to a flame to melty cheese). I felt better because… cheese.  But my dad was still grouchy, so I decided to branch out on my own.  I walked around, took the train down to the East Village, had some pizza, looked at colorful murals, and just introverted for a while (in a city with people everywhere – ha).
We had dinner at STK Midtown, which was good but pricey (though what else can you expect while in New York?). After dinner, I branched off yet again and went to look at the Christmas decorations and tree at Rockefeller Center (so pretty at night!).
The next day, Thursday, was our NBC day.  We got up early, took a cab to Rockefeller Center, and watched some of the Today Show.  Really cool to see it in person and to see how it all works.  We then grabbed a late breakfast of Starbucks, walked around, did a little shopping, had lunch at the Rock Center Cafe, then took a tour of NBC Studios.  The tour was alright — it was neat to see the Saturday Night Live and the Nightly News sets.
The Rockefeller Center Christmas tree is magnificent. Though Denny didn't agree.  He thought it would be "bigger and more impressive" – I can't make this stuff up!
Thursday evening we went to see the Rockettes' Christmas Spectacular and it was, well, spectacular. I didn't know what to expect (other than legs and kicking!) and I'm not really a show person, but I absolutely loved it.  It's a completely impressive and charming Christmas experience!
The next day, Friday, we all slept in (bless).  I went out to get bagels (Best Bagel & Coffee is so damn good!) and cookies and other assorted carbohydrates.  We took a cab downtown to visit the 9/11 Museum and Memorial, as well as the Oculus.  The 9/11 Museum was, as you can imagine, gut-wrenching.  Very well done.
It was raining cats and dogs, so we took the subway back up to Times Square, scooted back to our hotel, and ordered pizza for dinner.  Mmm pizza.
The next day we headed home to Wisconsin.  Another "fun" family vacation ;)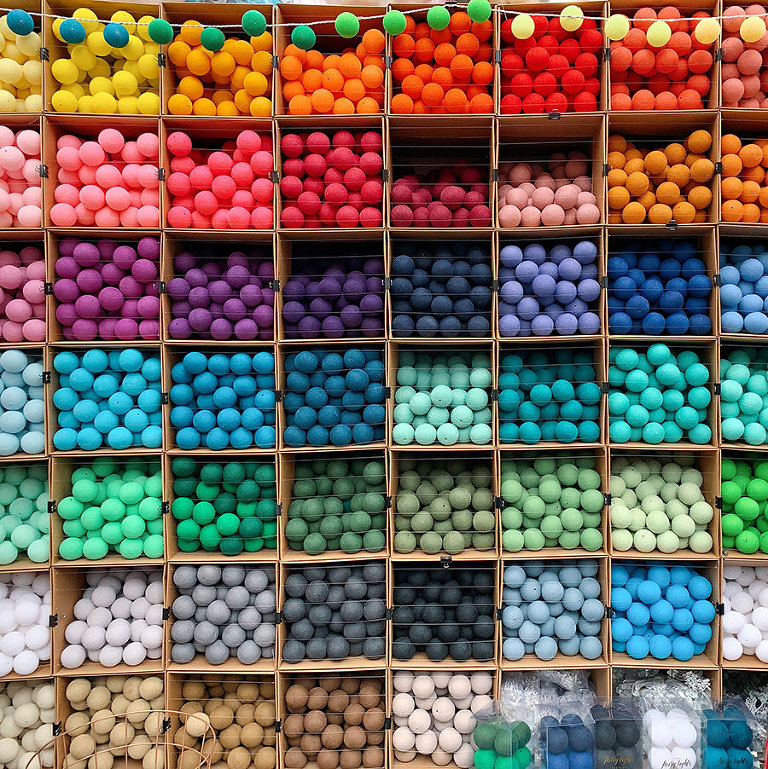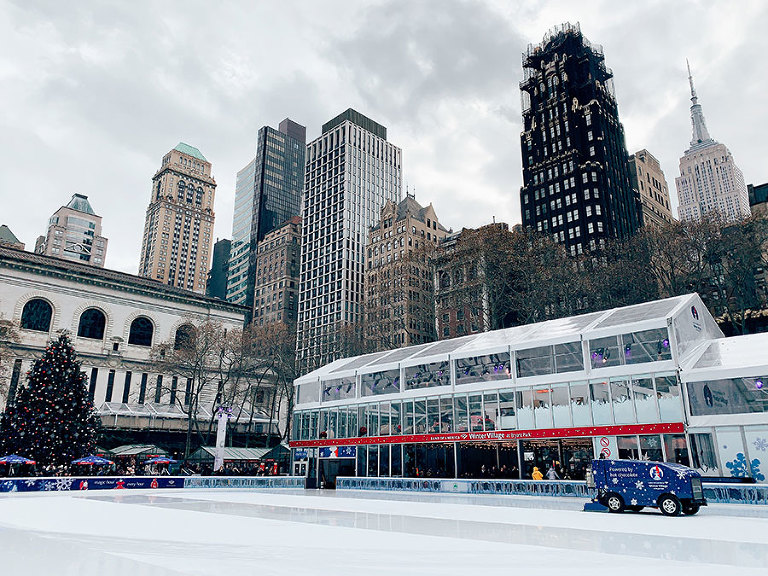 Bryant Park skating rink.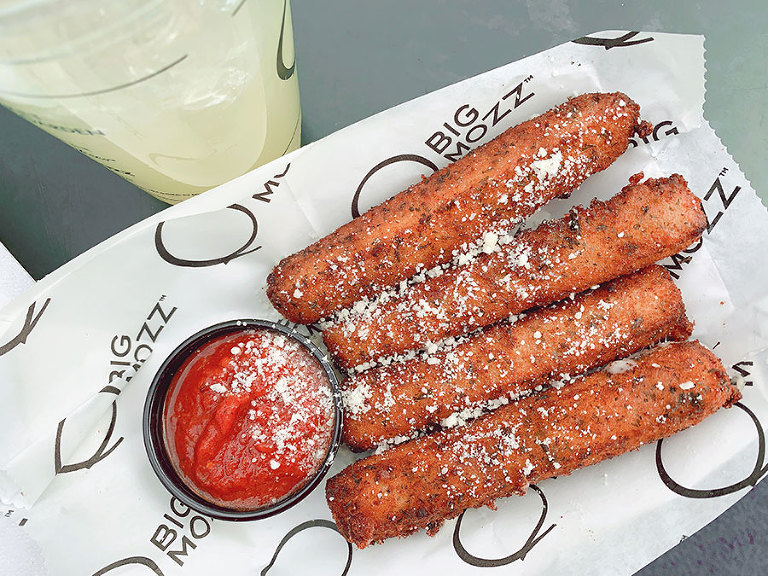 These were so good! The Big Mozz!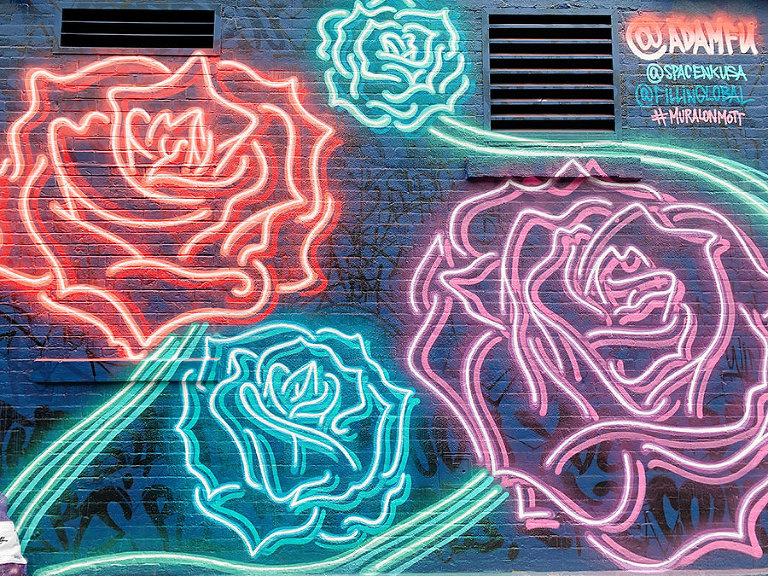 Murals/street art/whatever you want to call it, I love it.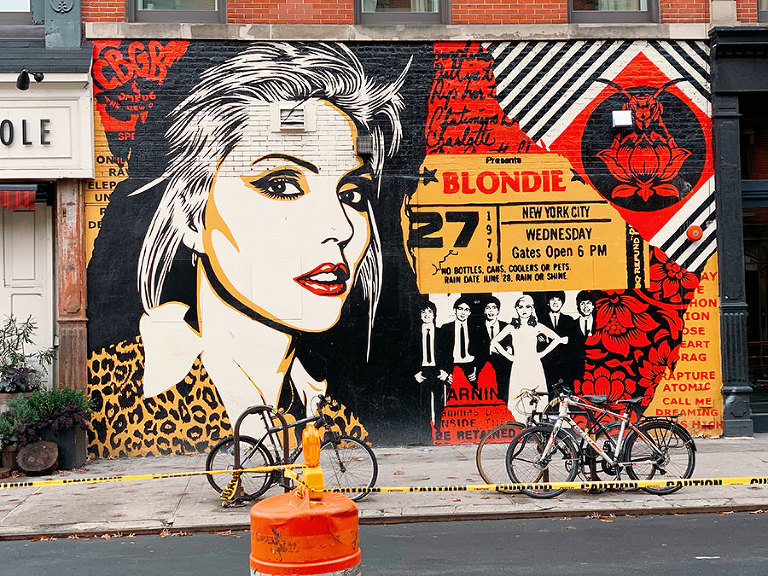 Blondie! The area was under construction otherwise I would have gotten closer for a better pic.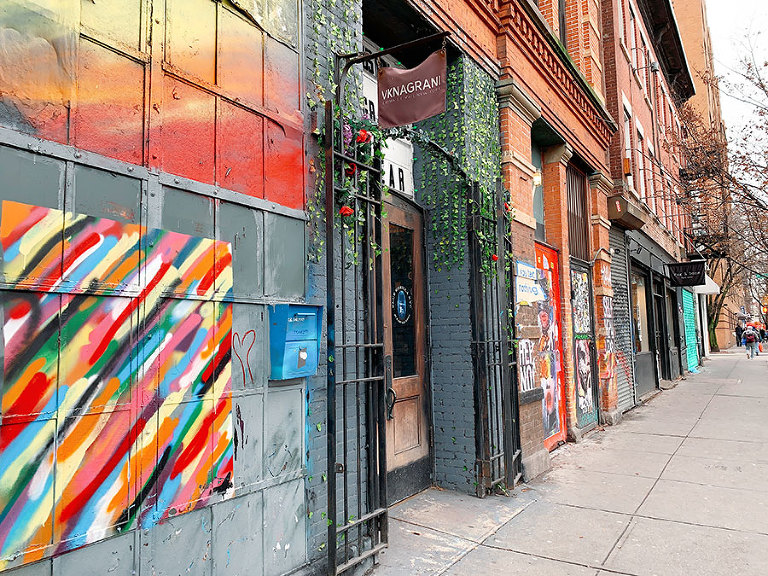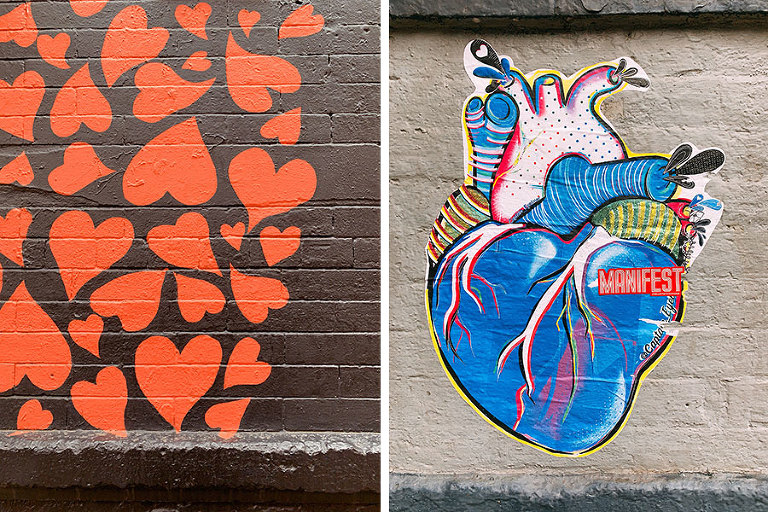 Hearts and heart.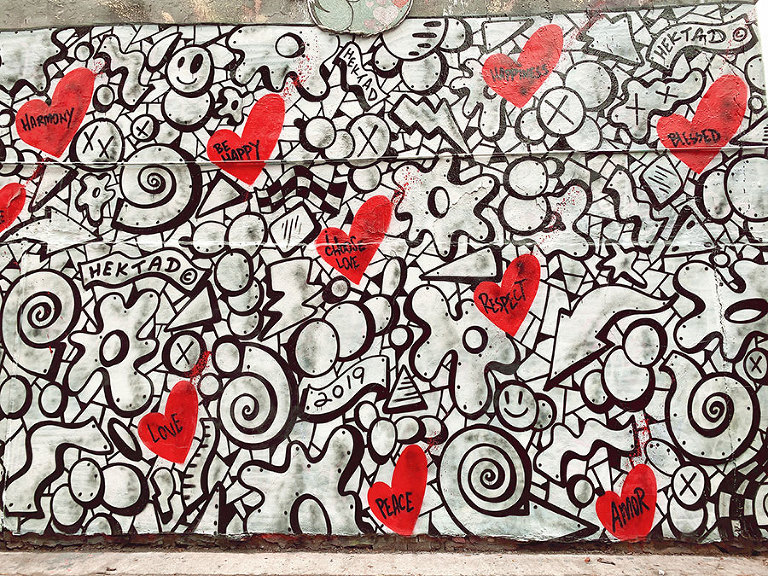 More hearts. I love hearts.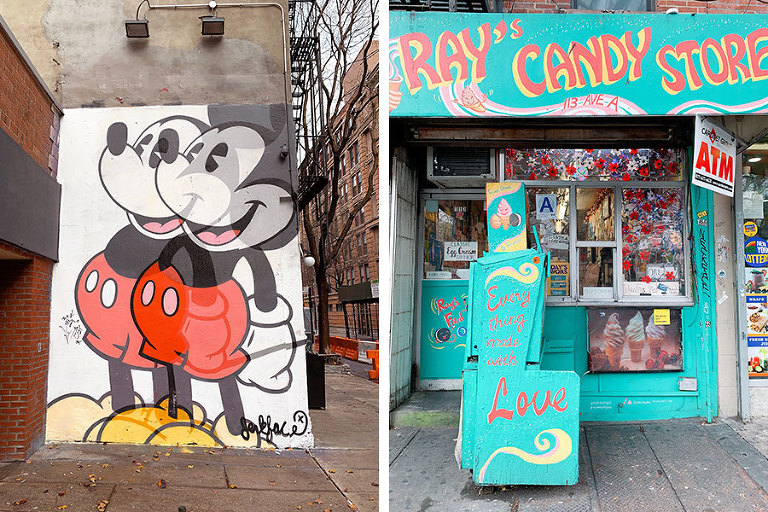 Though this Mickey Mouse art was my favorite.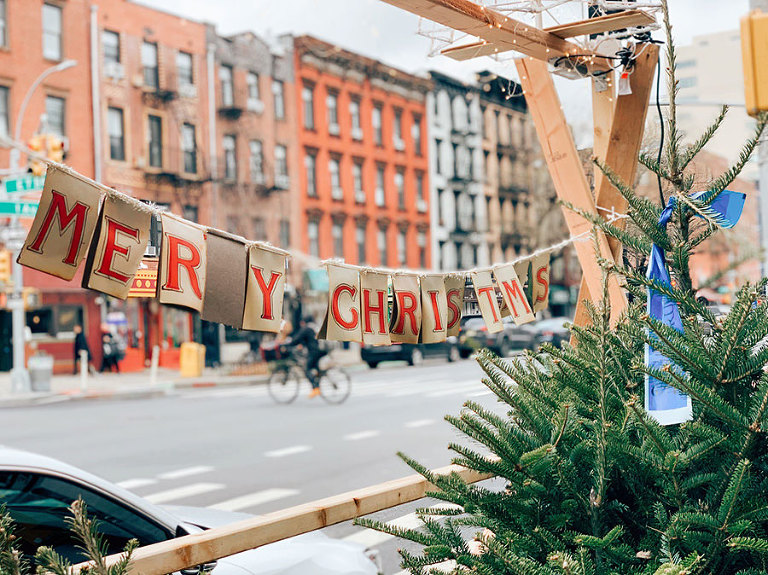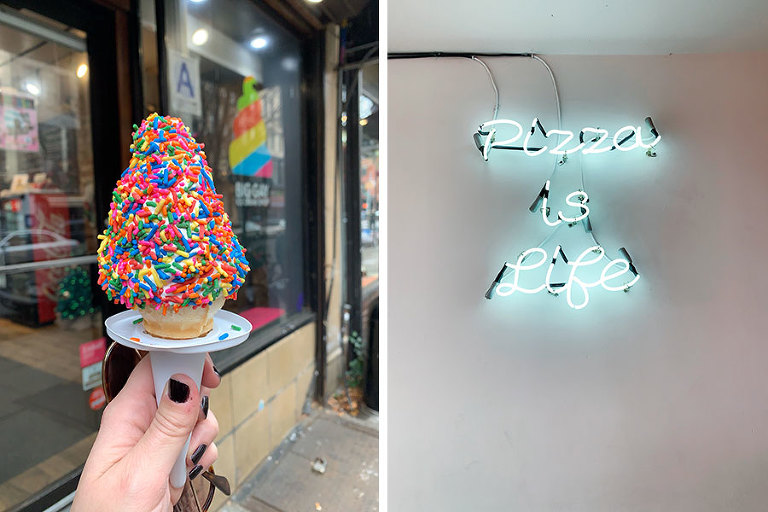 Big Gay Ice Cream is always a treat!  No, really, it's amazing soft-serve.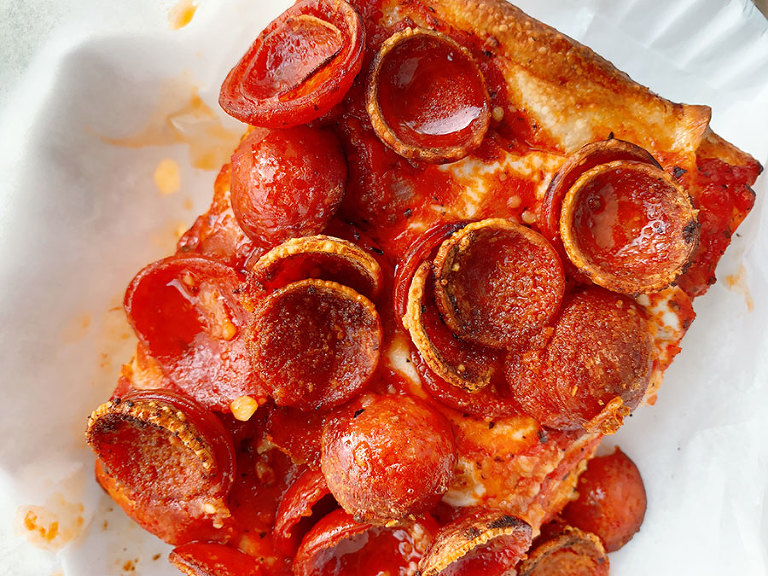 Had some delicious pizza at Village Square Pizza. Look. At. Those. Pepperonis!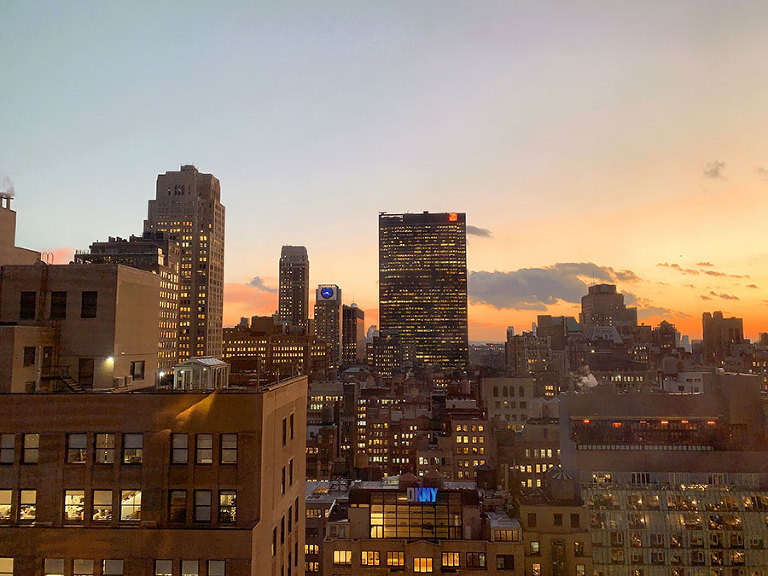 View from our hotel window.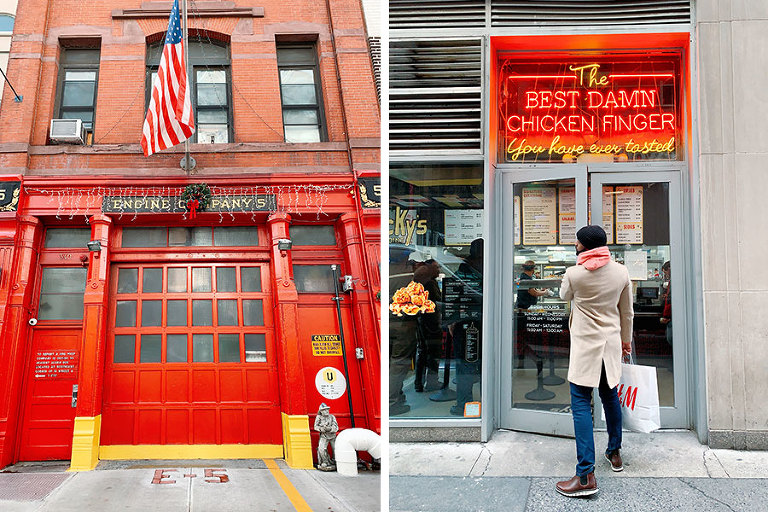 I appreciate a good neon sign.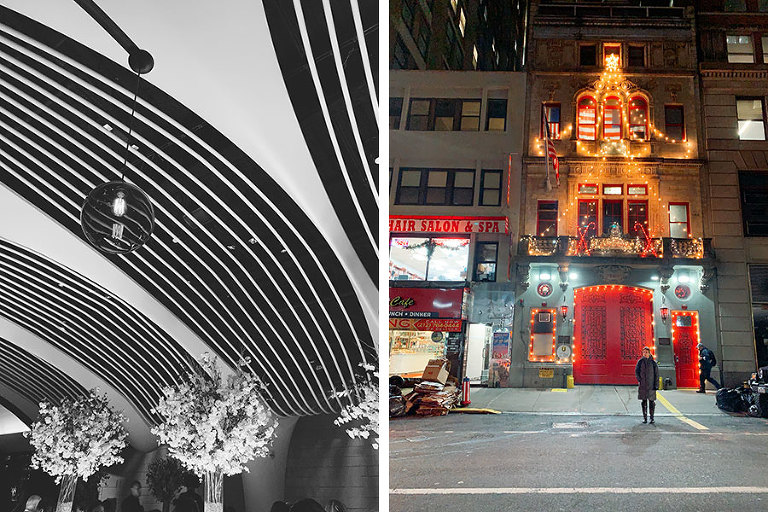 The inside of STK Midtown; and a most festive fire station.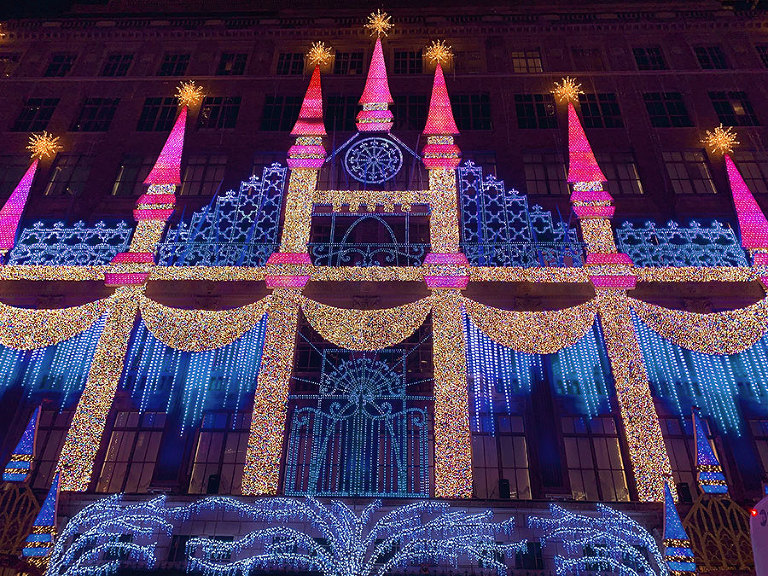 The Frozen 2-themed light show at Saks Fifth Avenue.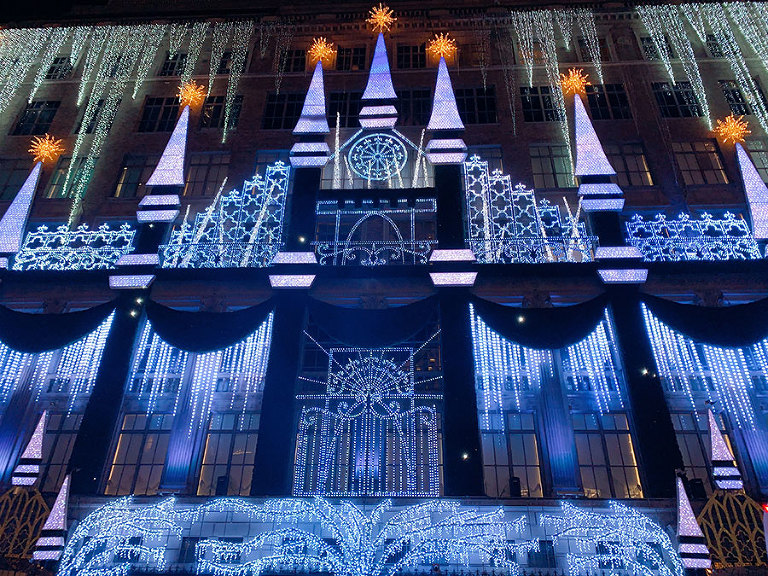 Seriously, so pretty.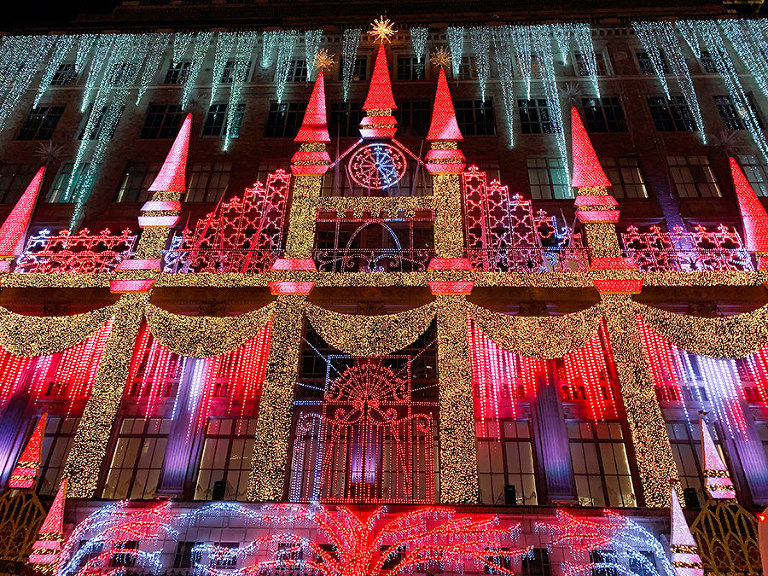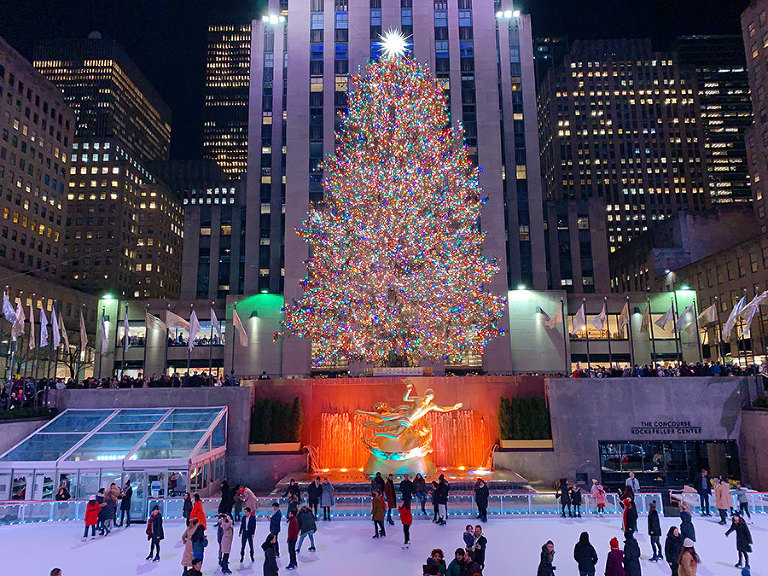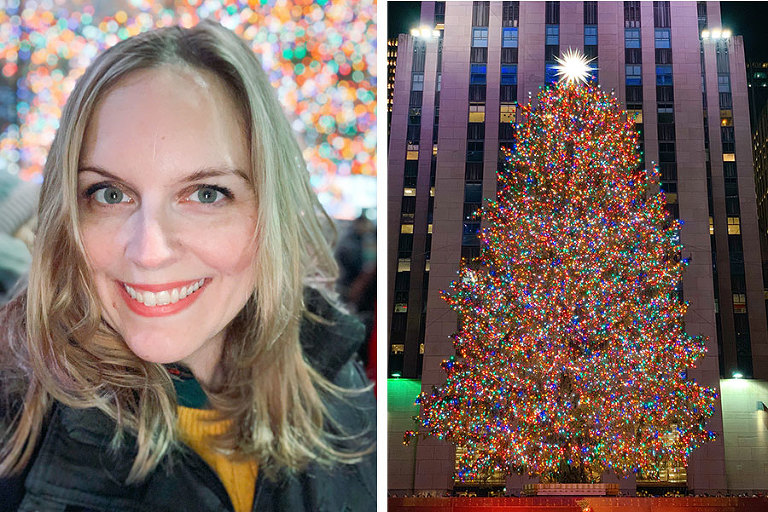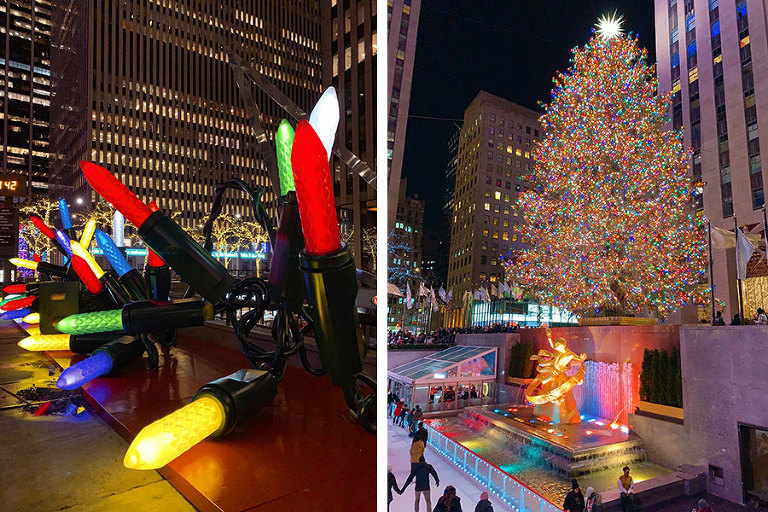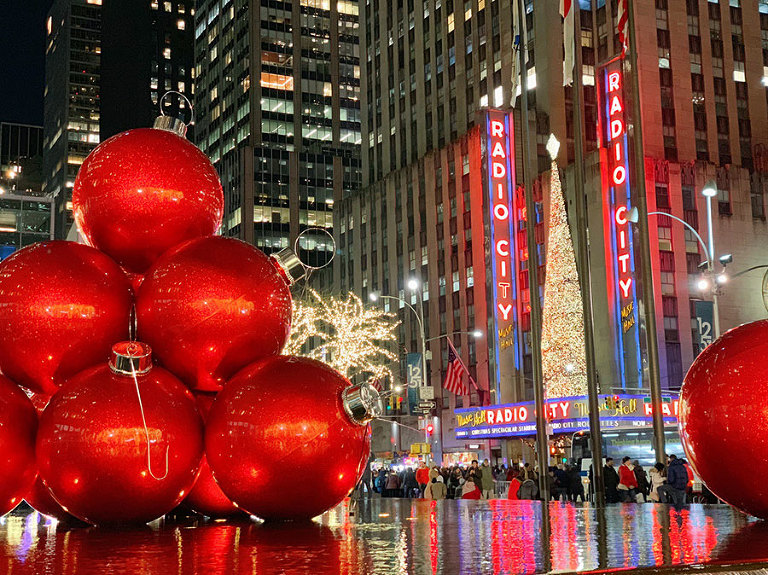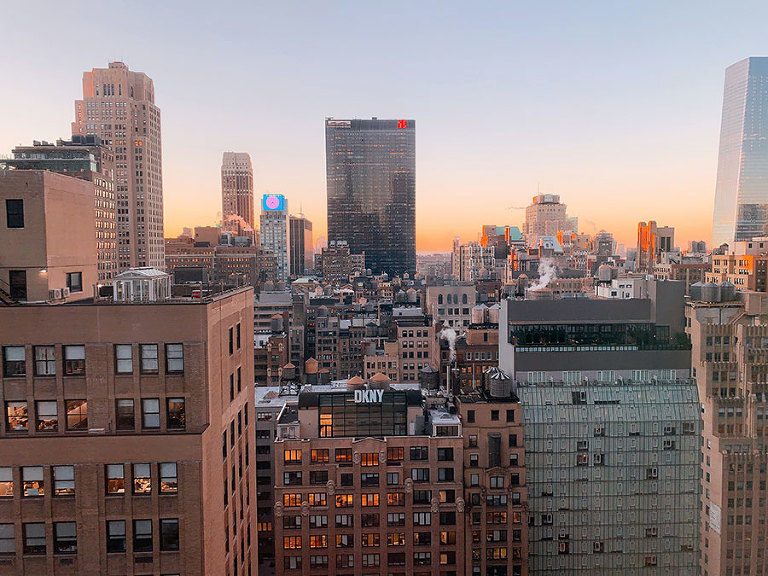 Good morning.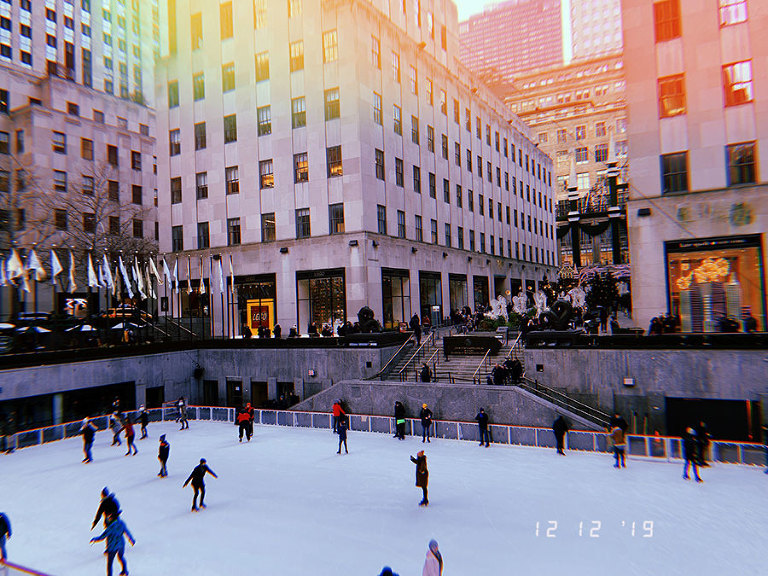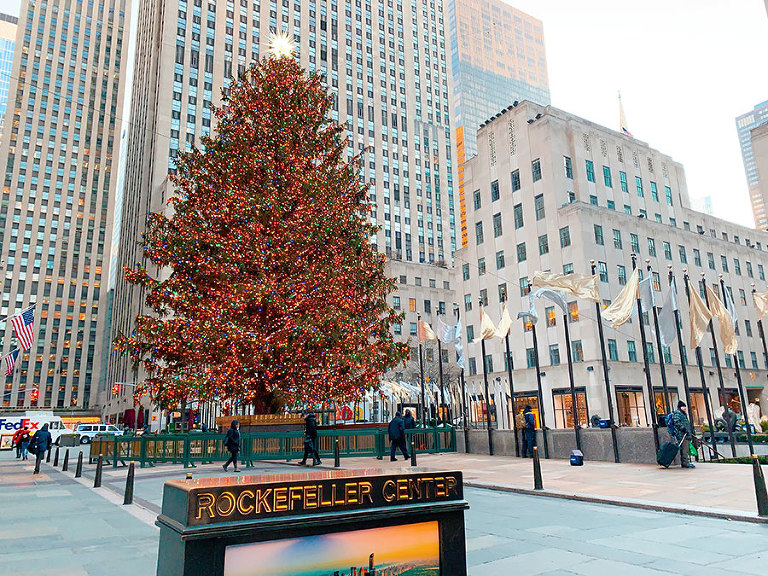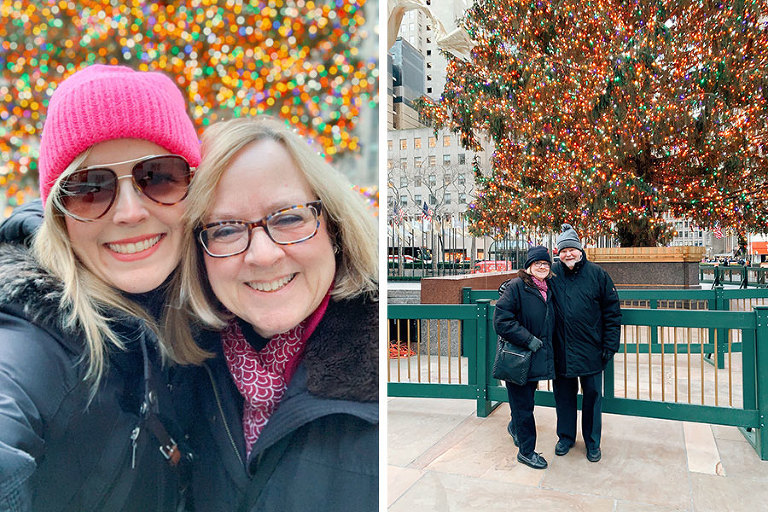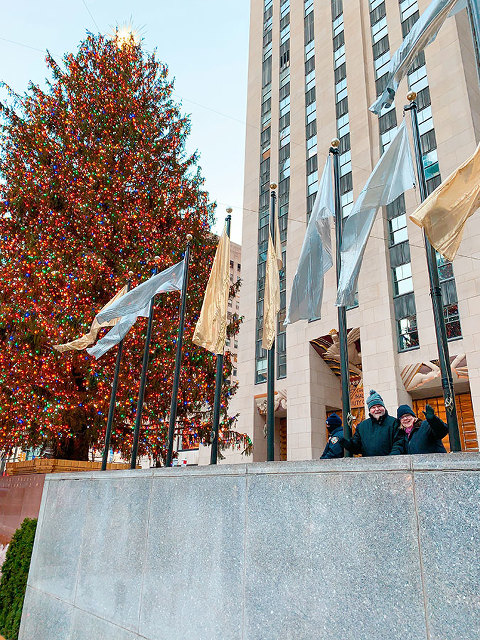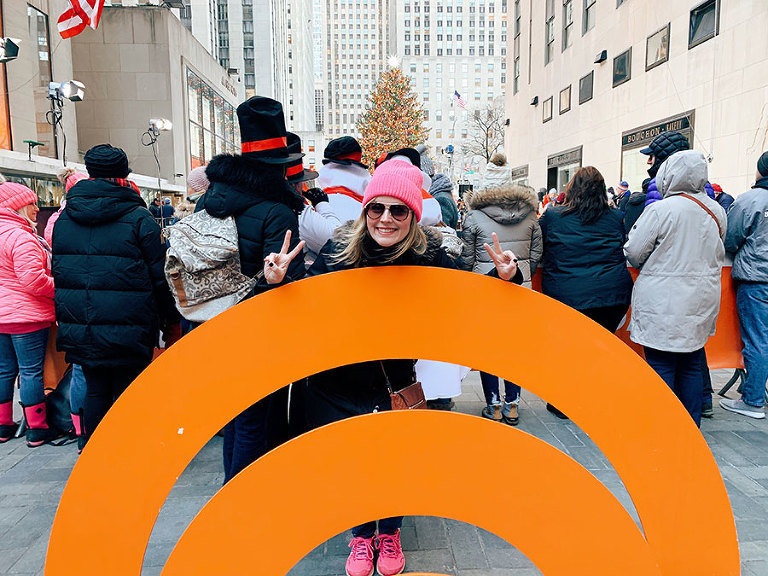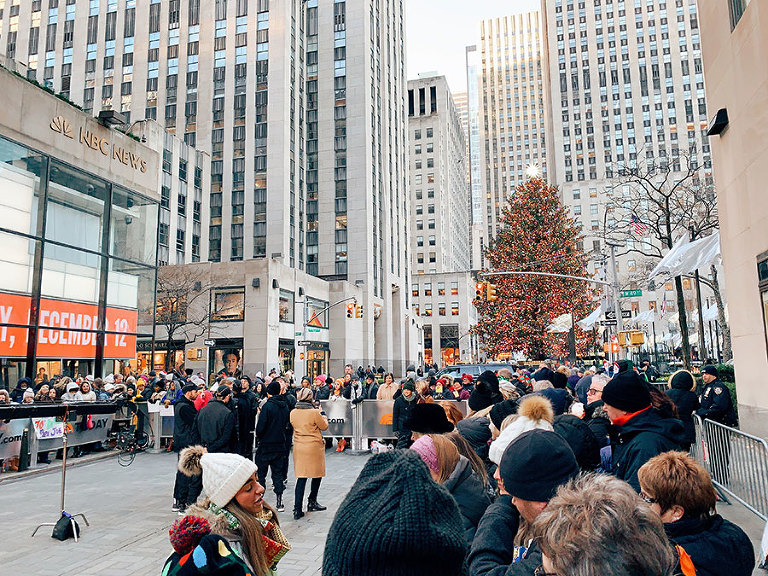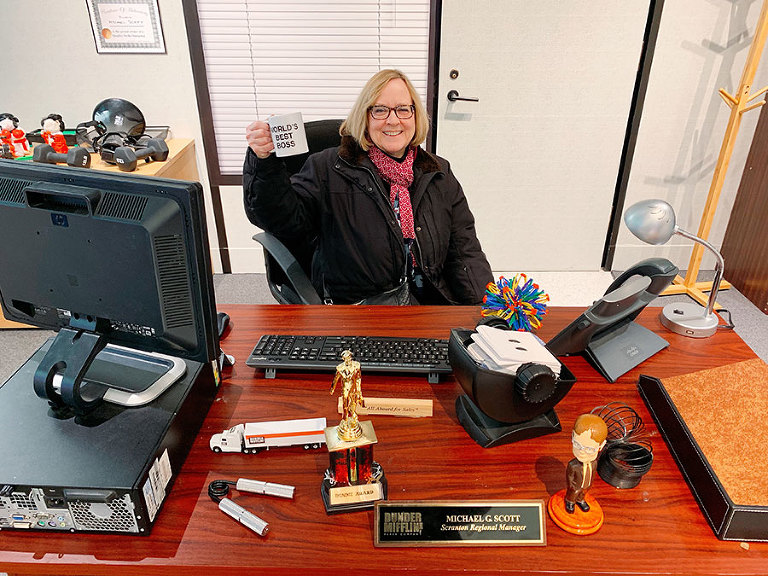 She really is the World's Best Boss.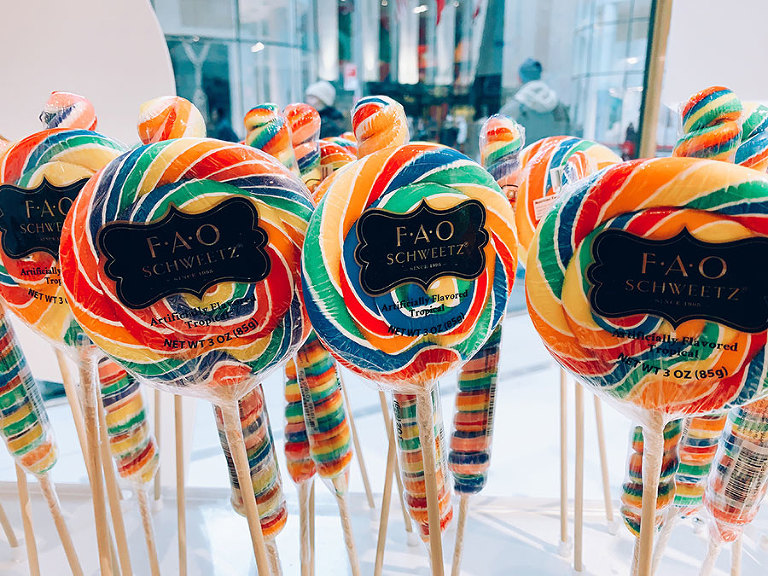 FAO Schweetz!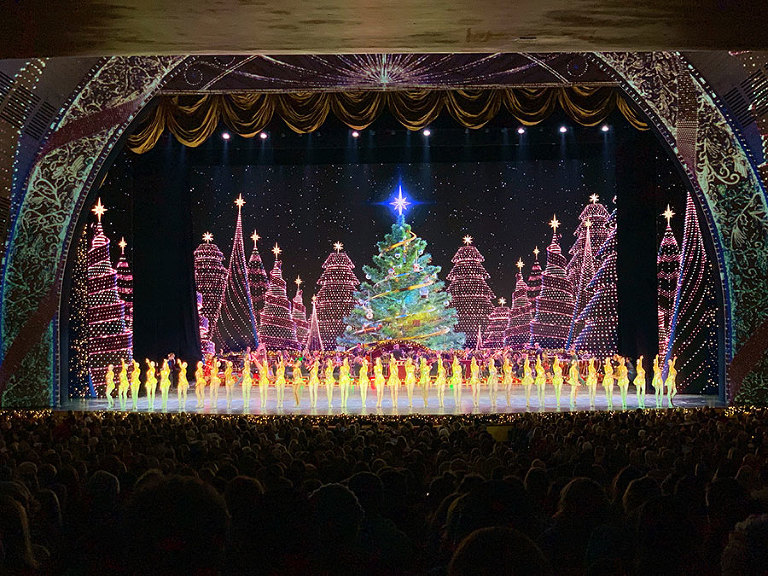 Rockettes! We weren't supposed to take photos…but…of course I did.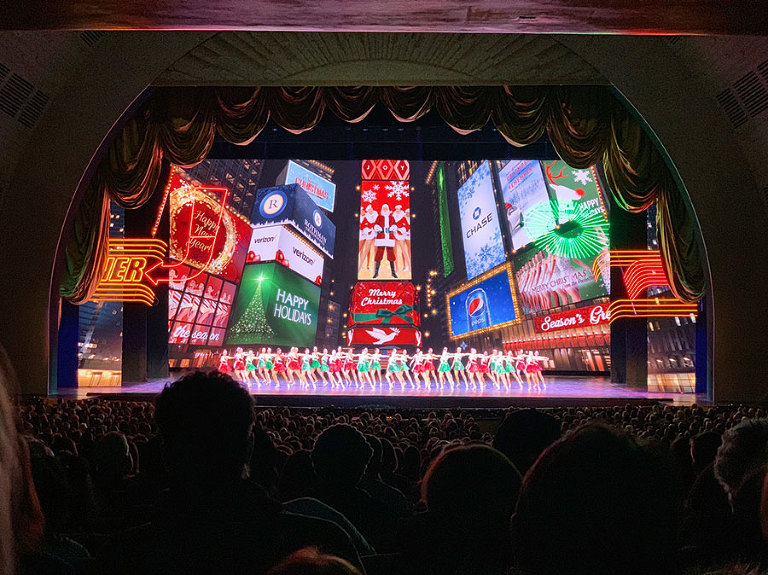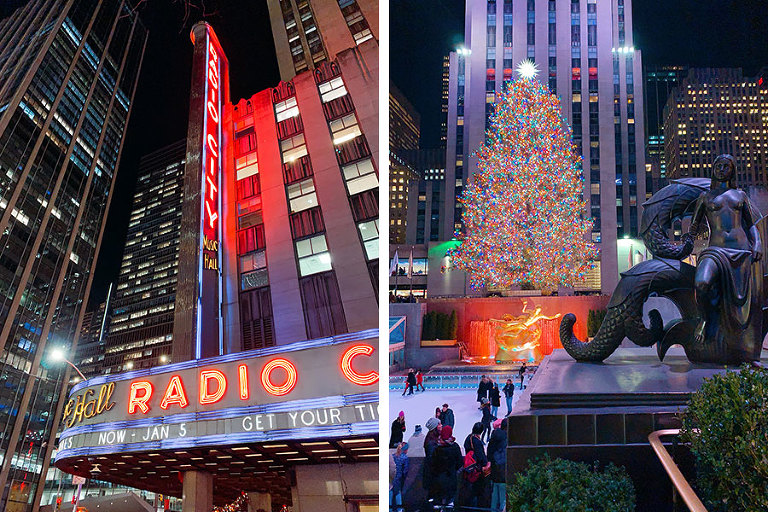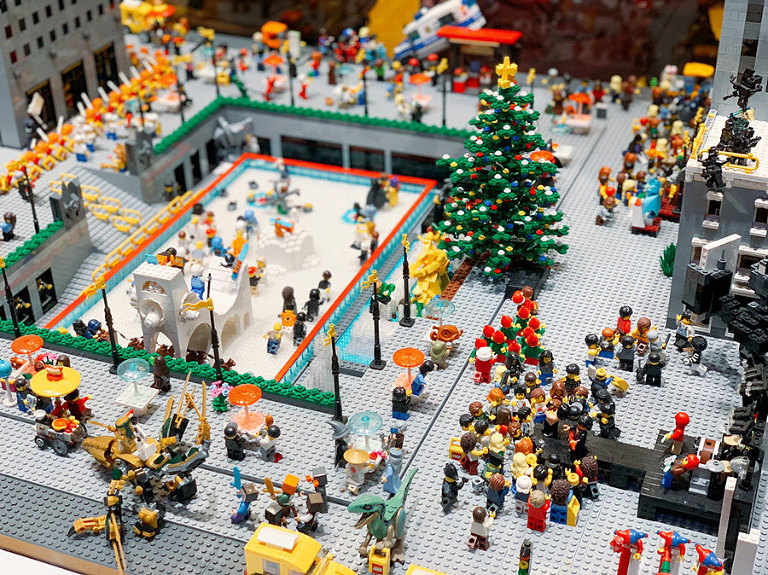 Lego Rockefeller Center!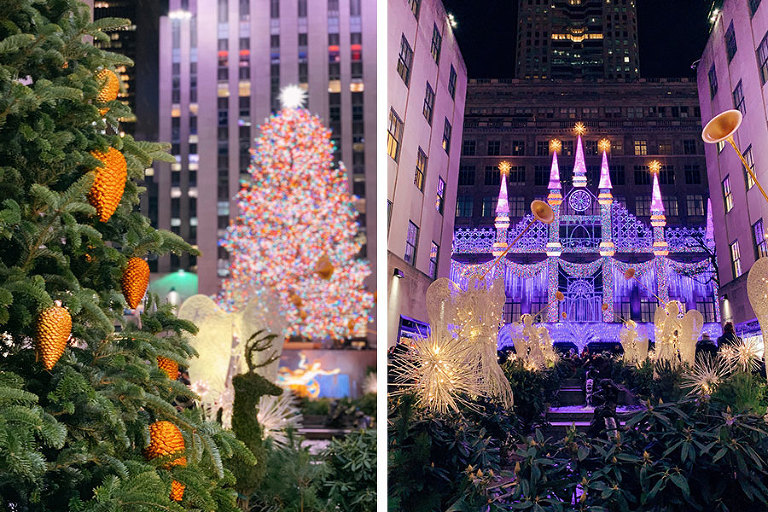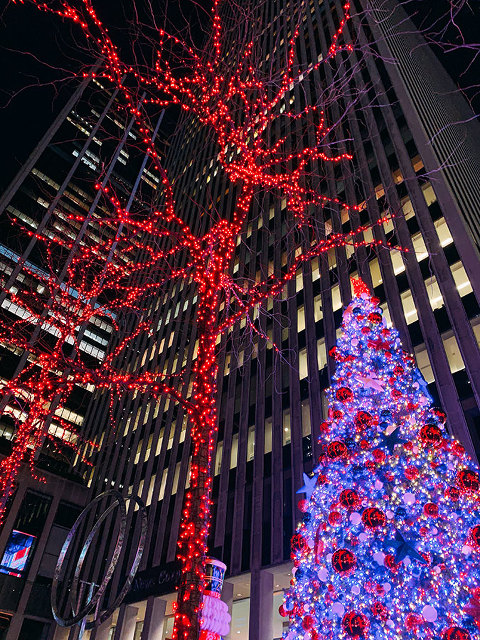 The decorations outside of Fox News.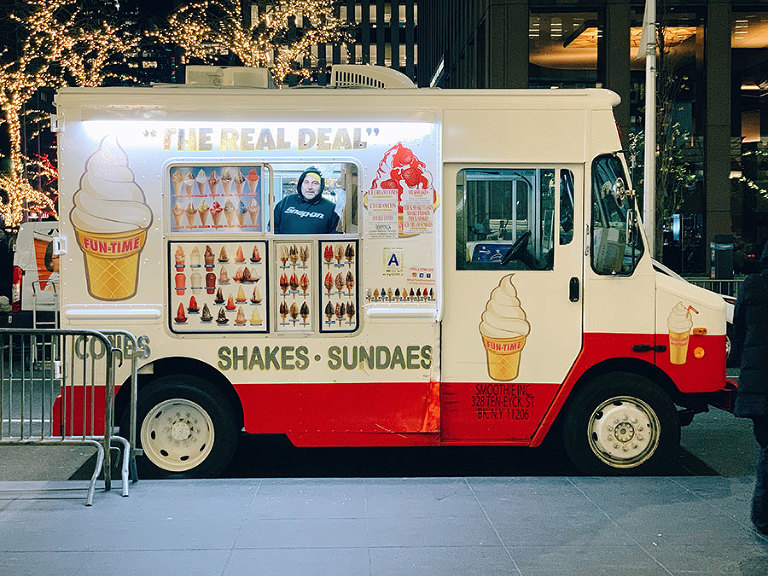 Is ice cream a big seller on cold winter nights?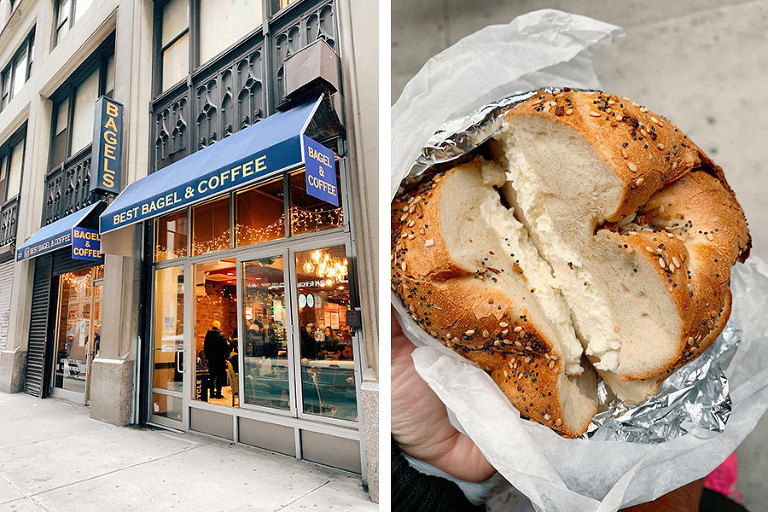 Best bagel place everrrr!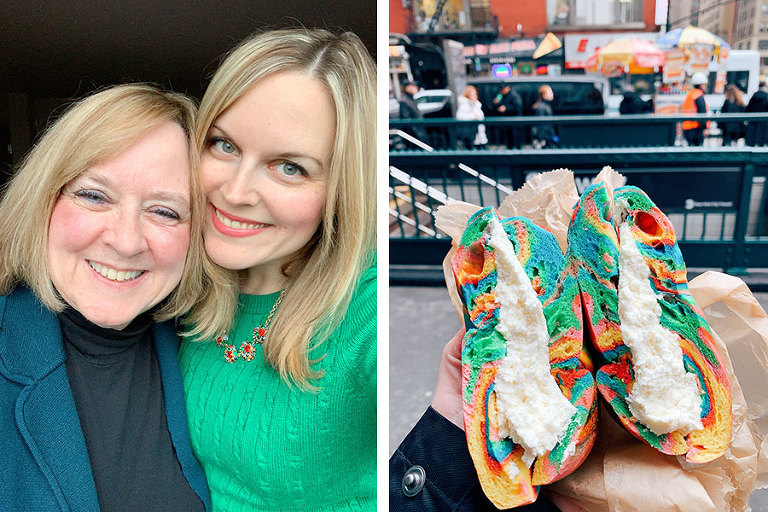 Me + momma; rainbow food is the best food (see also:  I am basic)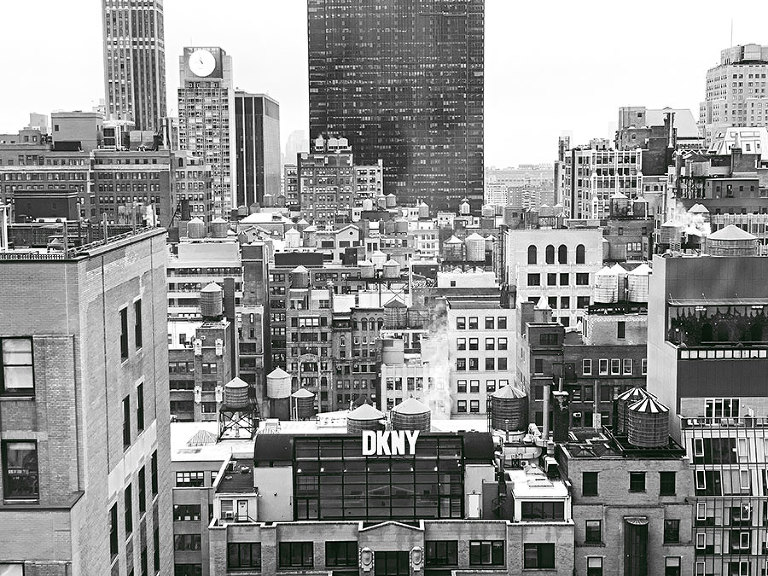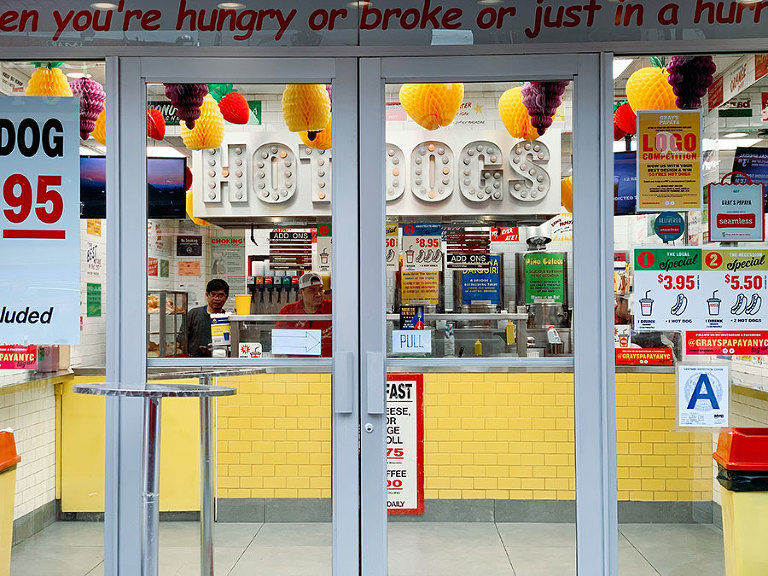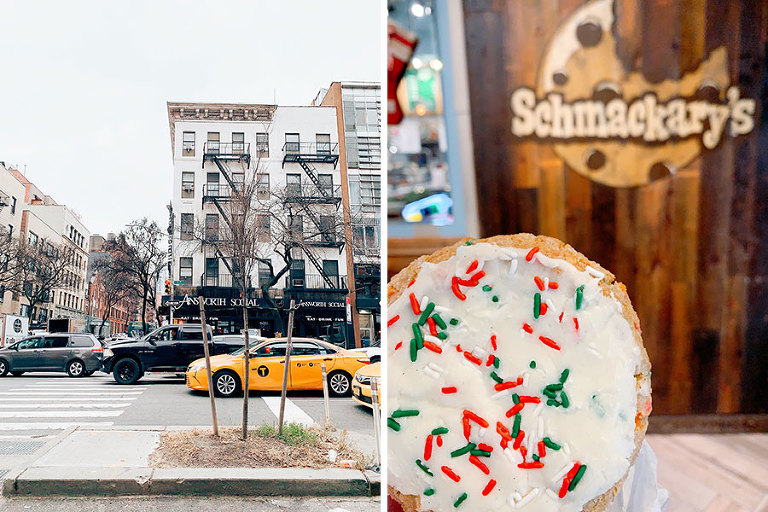 Schmackary's was tasty!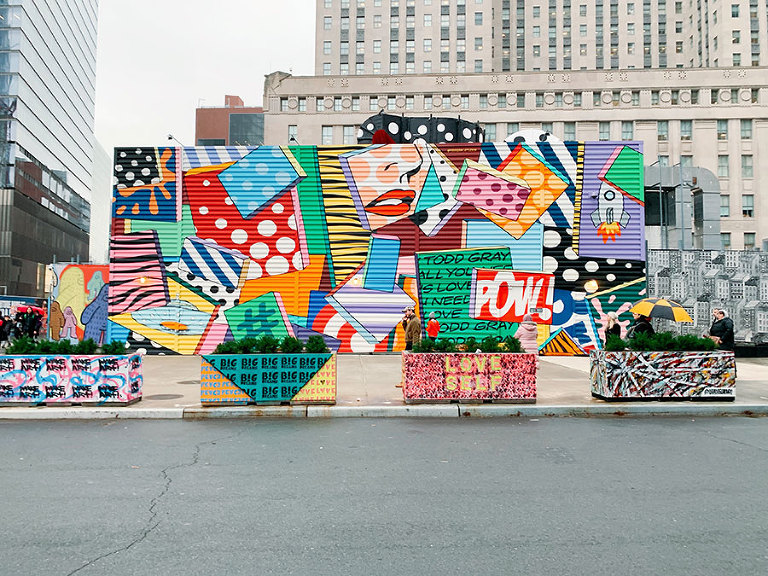 This was taken right across the street from the 9/11 Memorial & Museum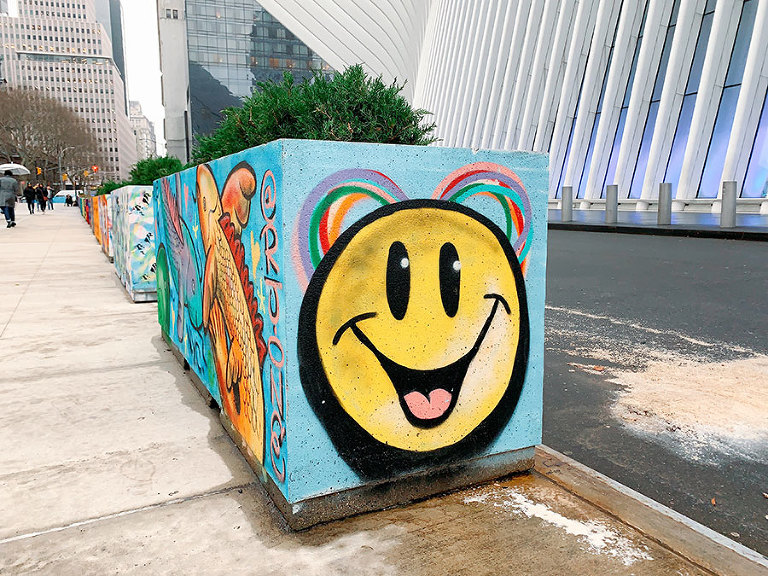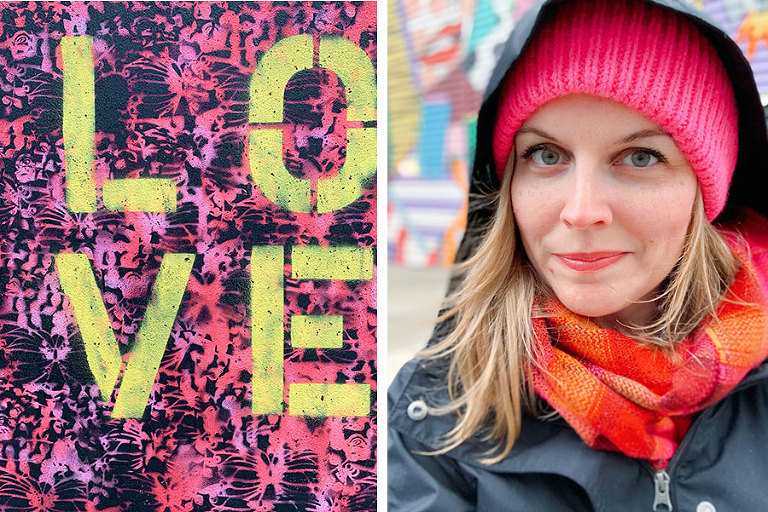 Rainy day. Which I did not LOVE.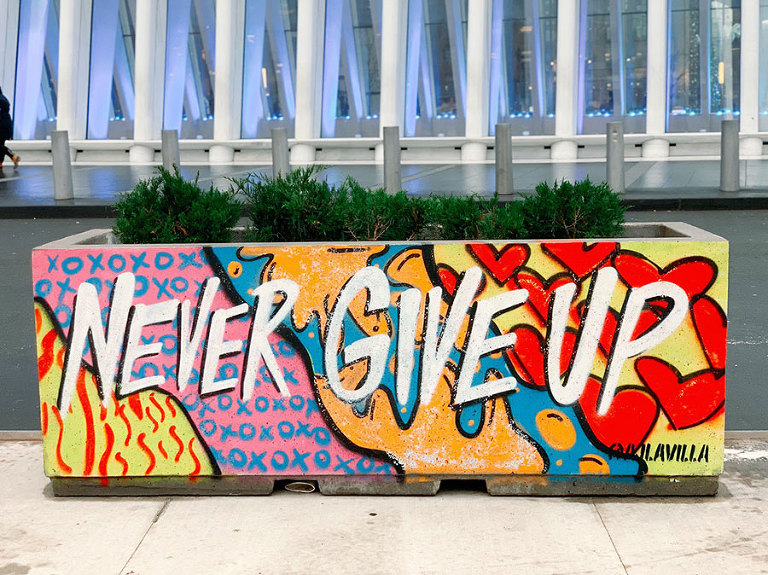 But also, don't be unrealistic and know your own limitations.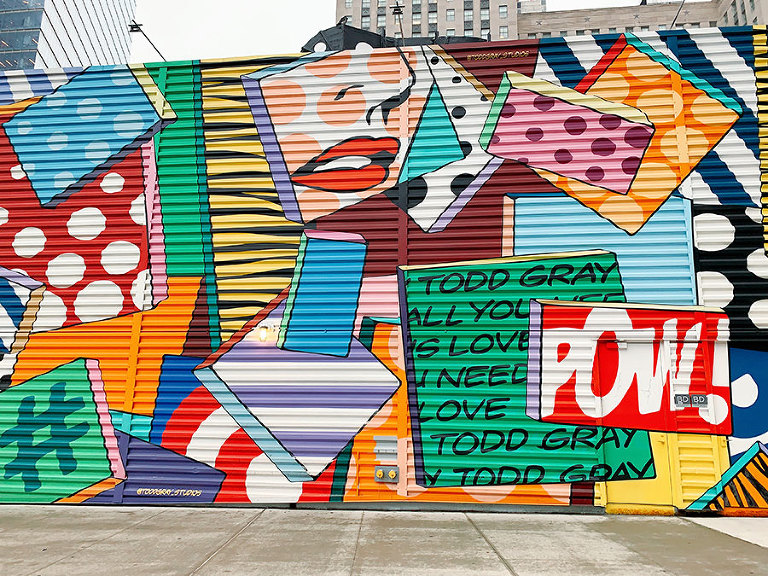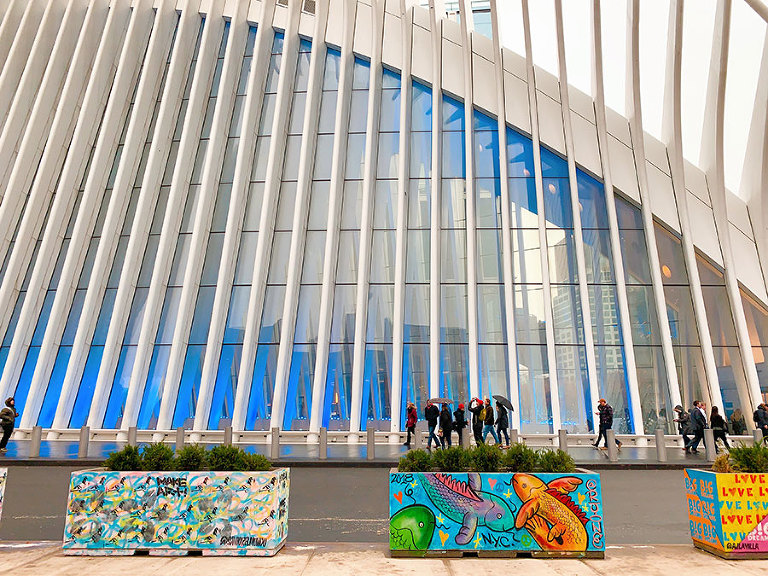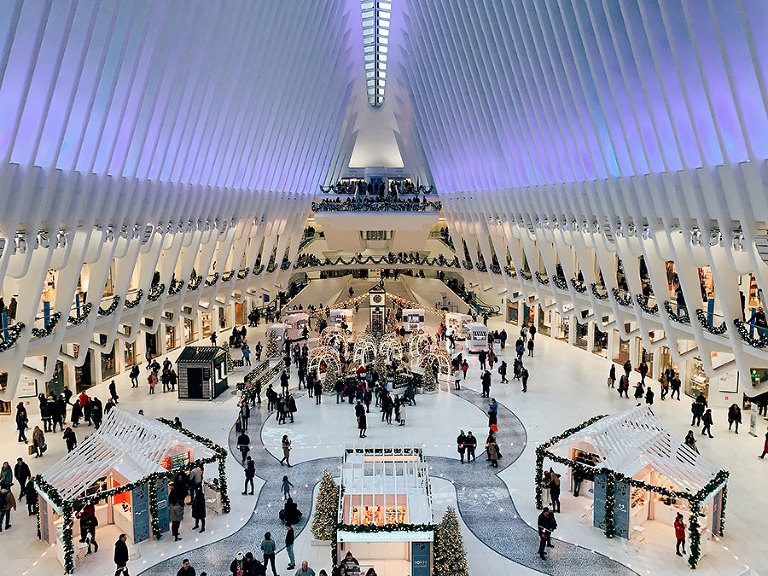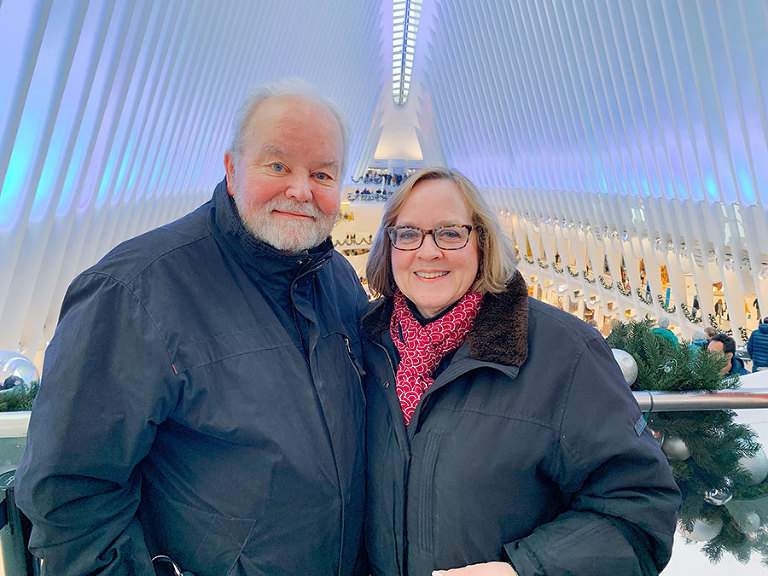 Parents.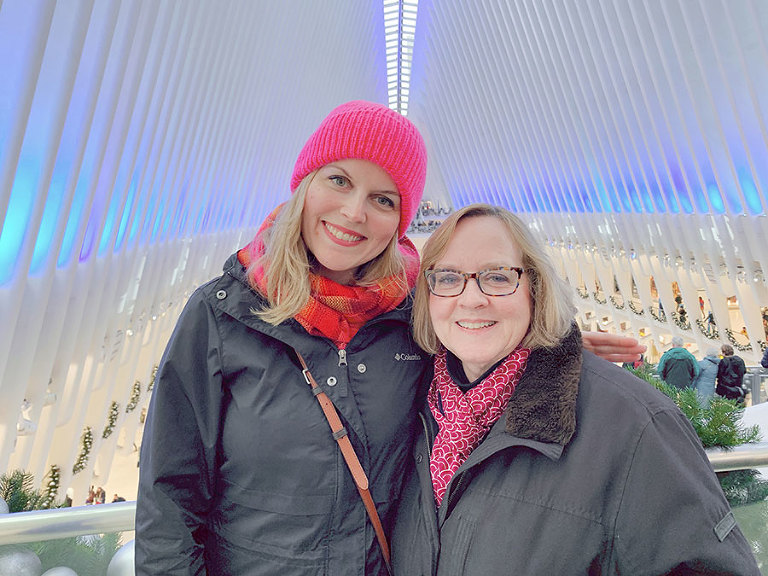 I wore that pink that specifically so that they could always find me in a crowd (I know my way around New York, they don't) – it worked!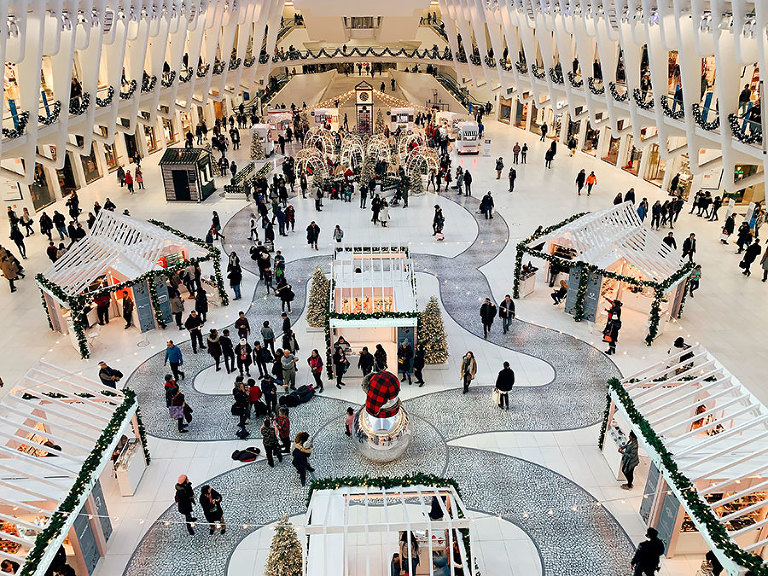 Isn't the Oculus beautiful?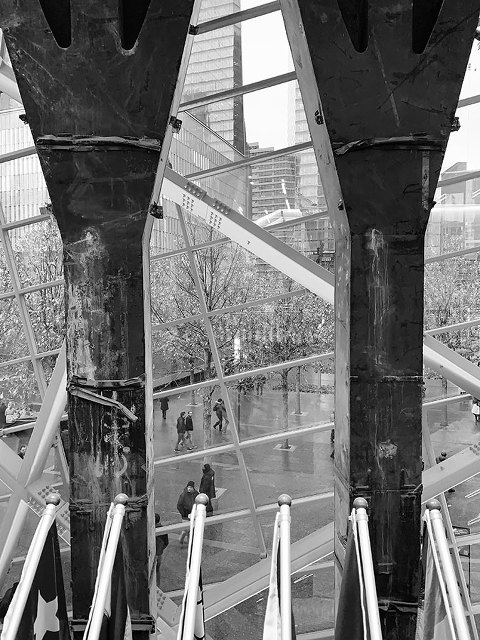 I didn't take photos at the 9/11 Museum because I think it's… insensitive and a little tacky to do that. But I did take this photo in the lobby area.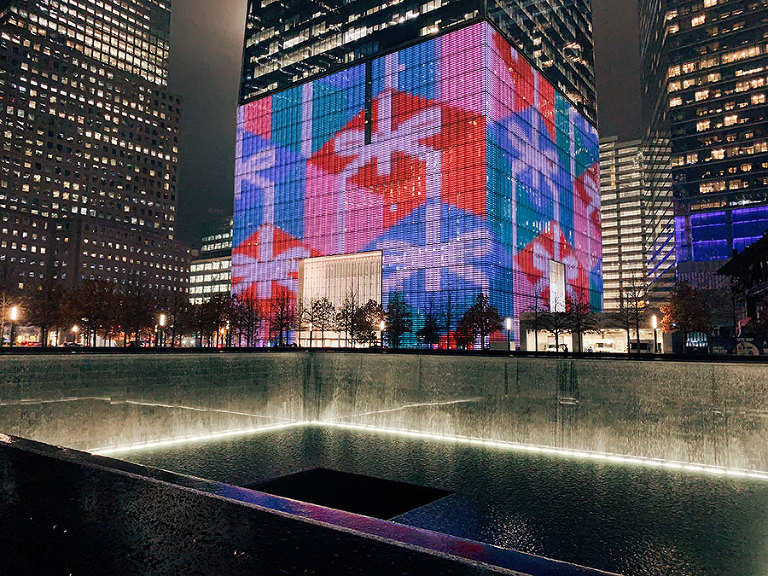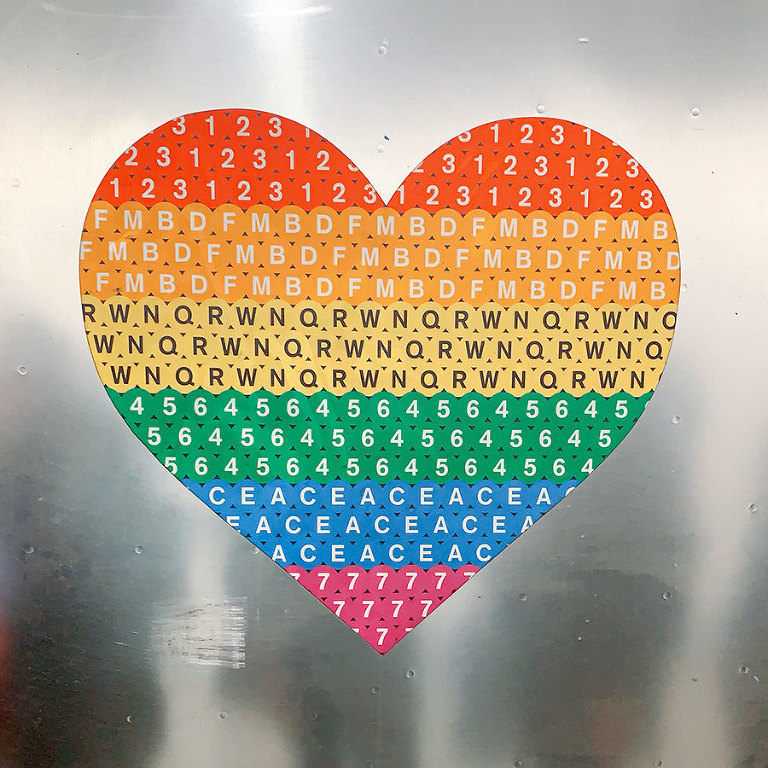 Isn't this cuuuuuute? Saw it on the side of a train car.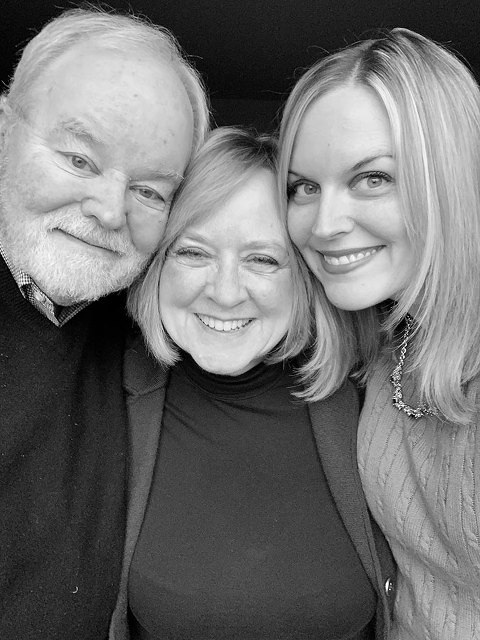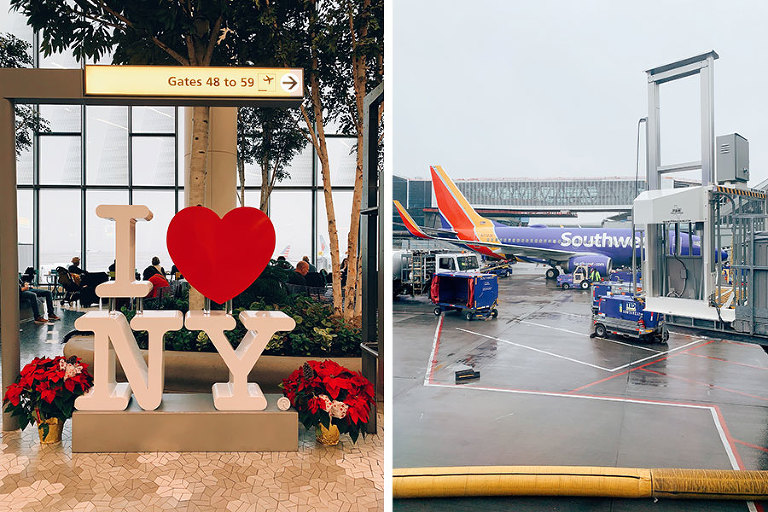 Bye, New York.  See ya next time!*
*Though I don't think you could pay Denny to return!