June 2021
Where We Stayed: The Grand Hotel Reykjavik, Hotel Vik, Hótel Búðir, Island Apartments Reykjavik
DAY 3
We woke up in Vik with the task of driving all the way to the Snaefellsnes peninsula.  We made a few stops along the way of course!  First being the black sand beach near Vik and Reynisfjara Beach (where surely they filmed some Game of Thrones… right?!).  It was so stunning and such an intimidating landscape.  One thing to note about Iceland is that unlike the United States, there are not warning signs everywhere you go.  No "keep off the rocks" or "dangerous terrain ahead" — nothing like that.  It's like Iceland is saying, "sink or swim, baby."  But we did see an enormous warning sign at Reynisfjara Beach.  Rogue waves crash into the shore and sweep people out to sea.  A photo of a person being swept out by a wave was actually posted on the warning sign.  So… serious biz.  I have a great fear of the ocean as it is, so I really kept my distance here!  But oh my goodness, so beautiful.
After the beach, we made the drive to Budir for the night.  Budir is a tiny little "town" consisting of a church and a hotel.  That's it.  Seriously.  We saw sheep, met a dog in our hotel lobby, and saw the most awesome black church, Búðakirkja.  Long story short: the church exists because an Icelandic woman, many many many years ago, got fed up with the men in her village. And made badass church magic happen.  We roamed around taking photos in the daylight until well after 11pm.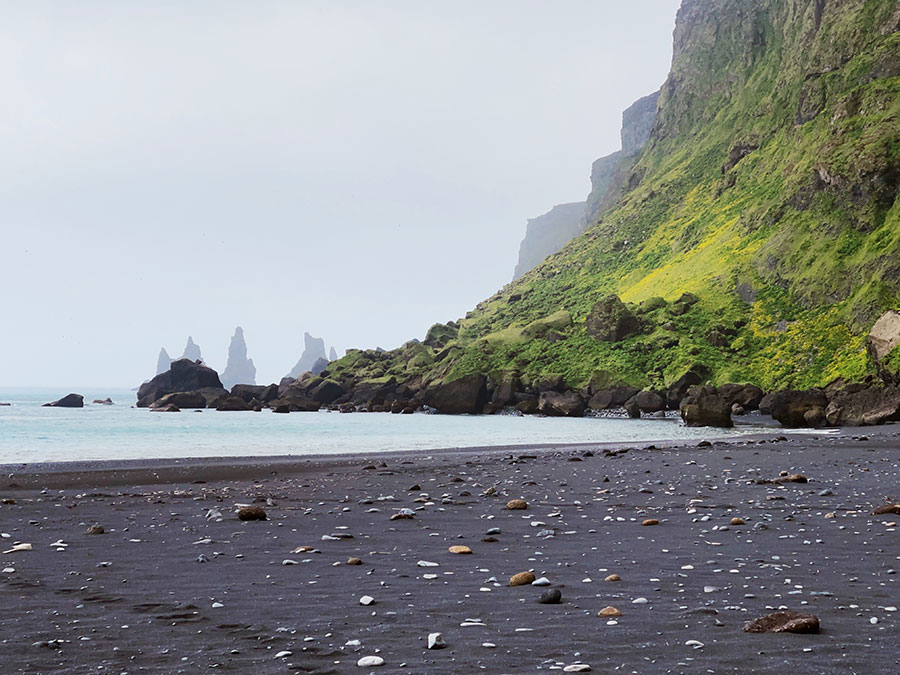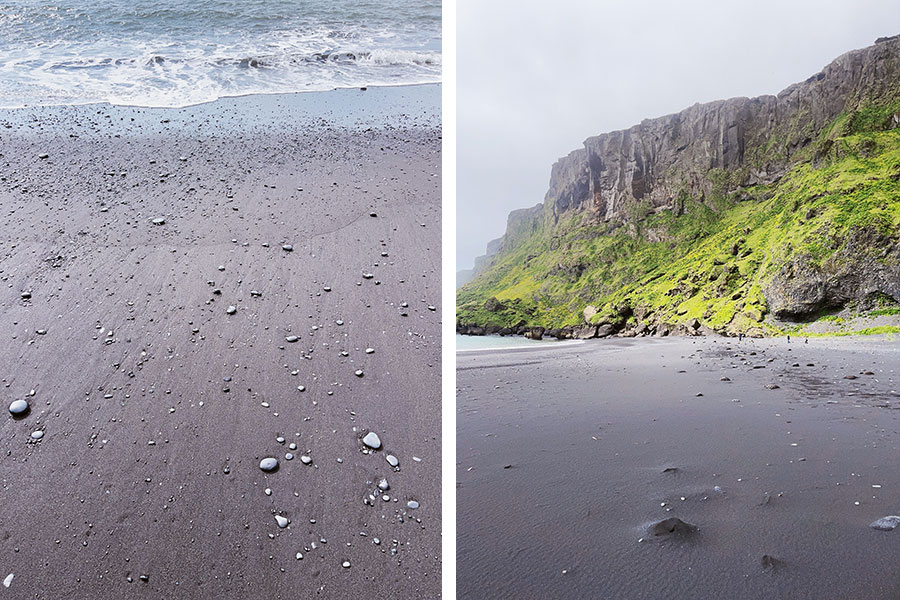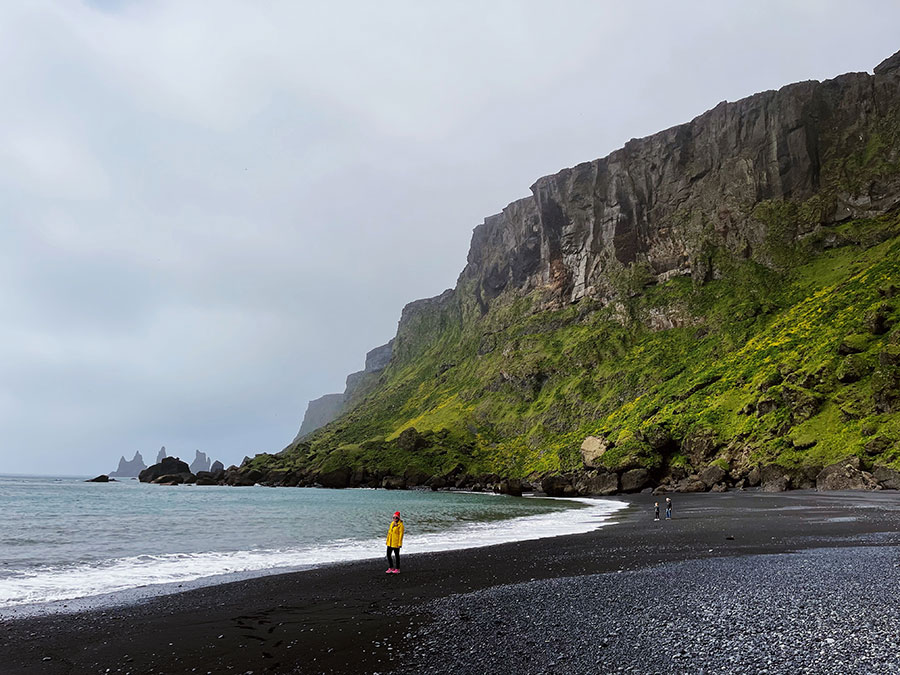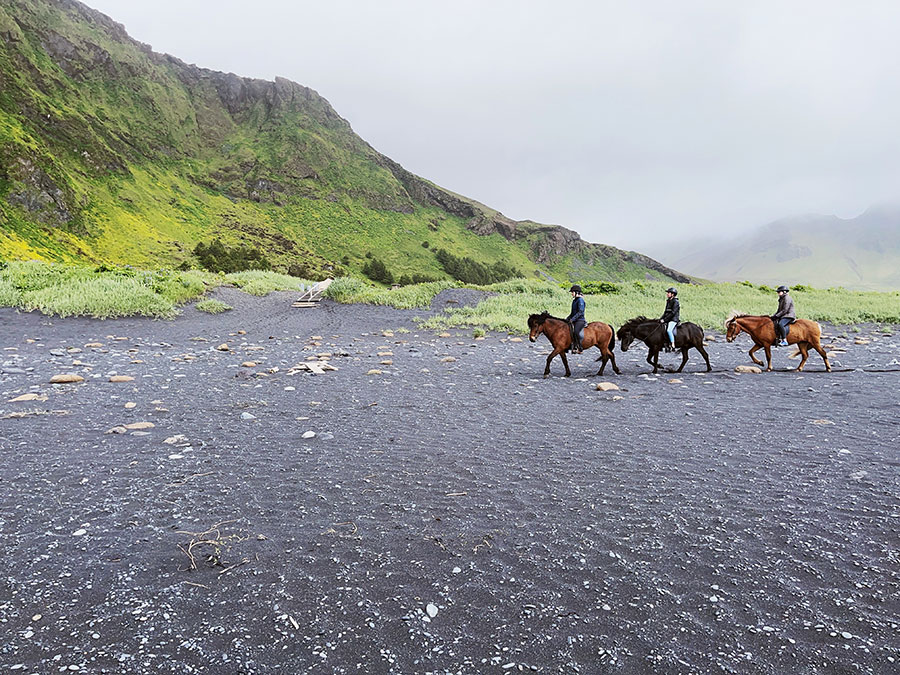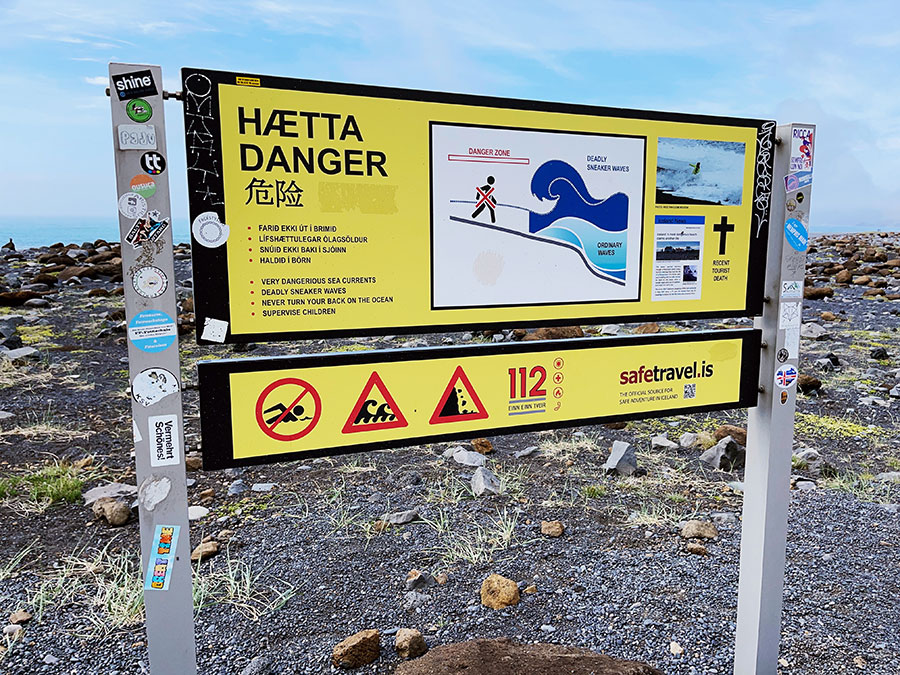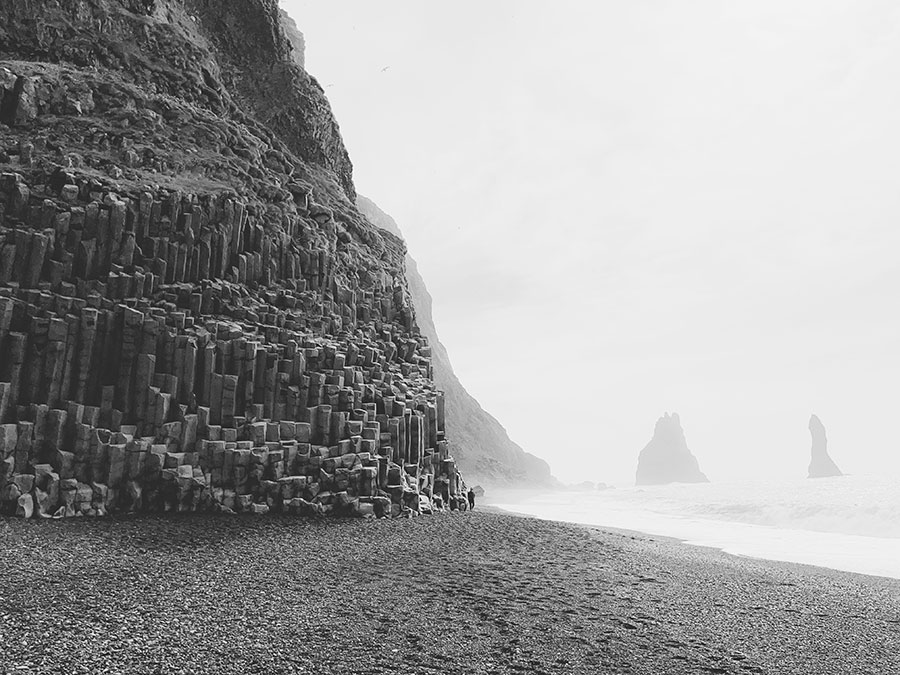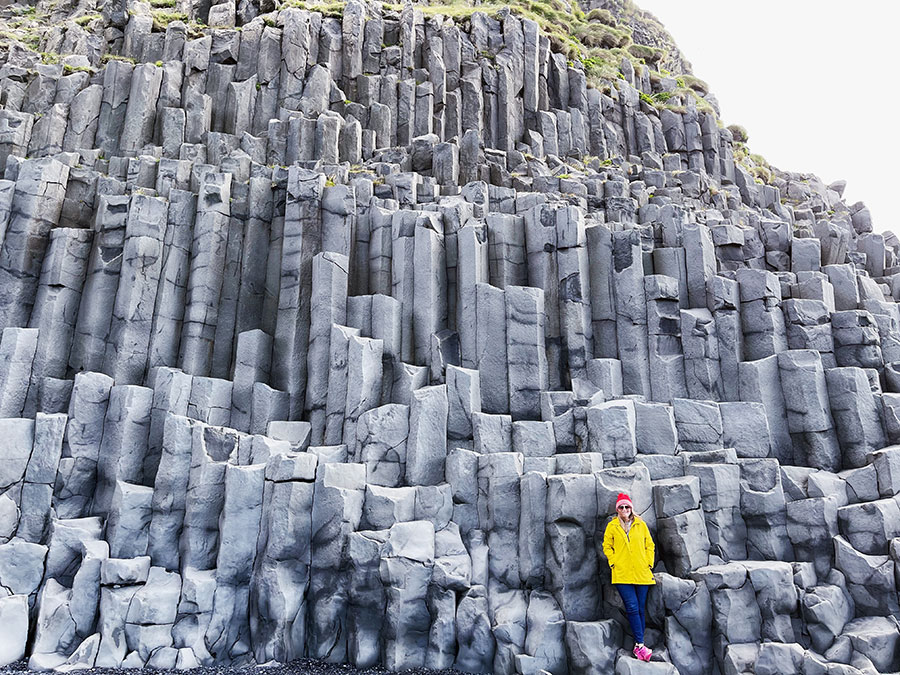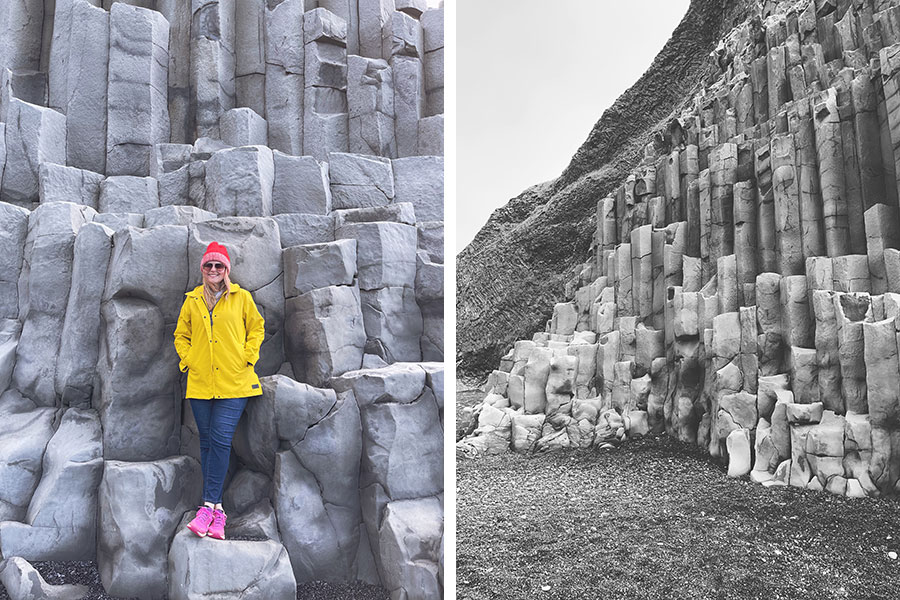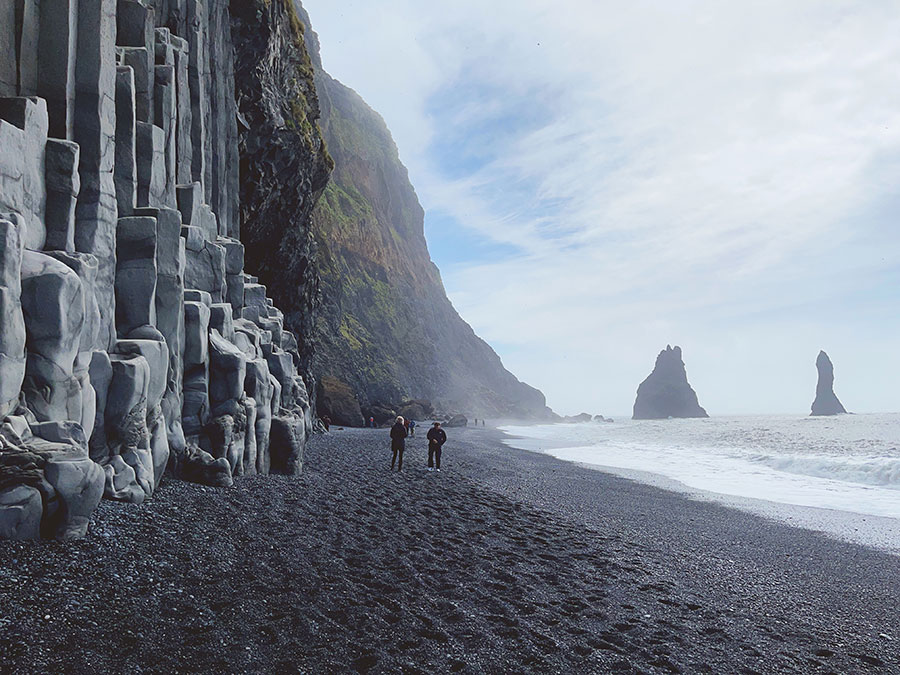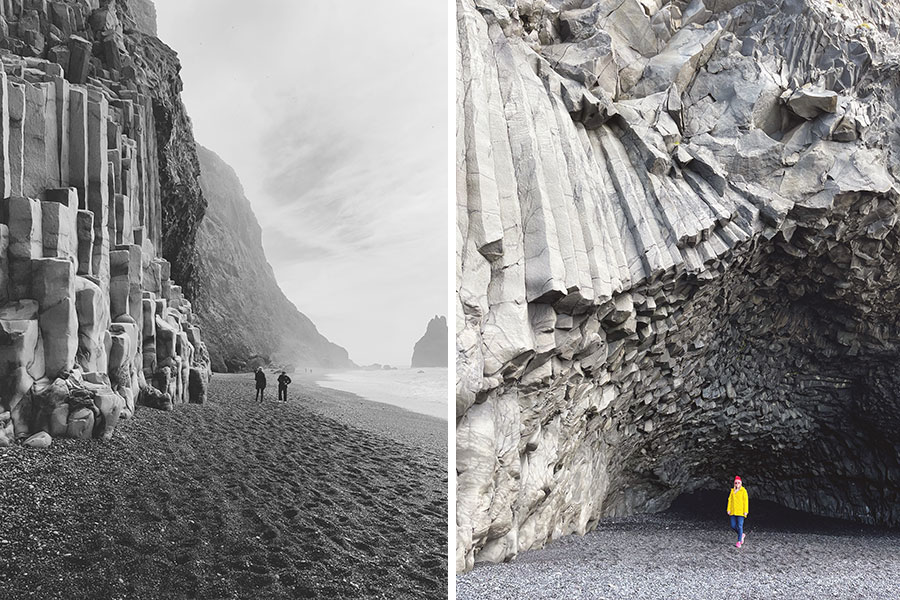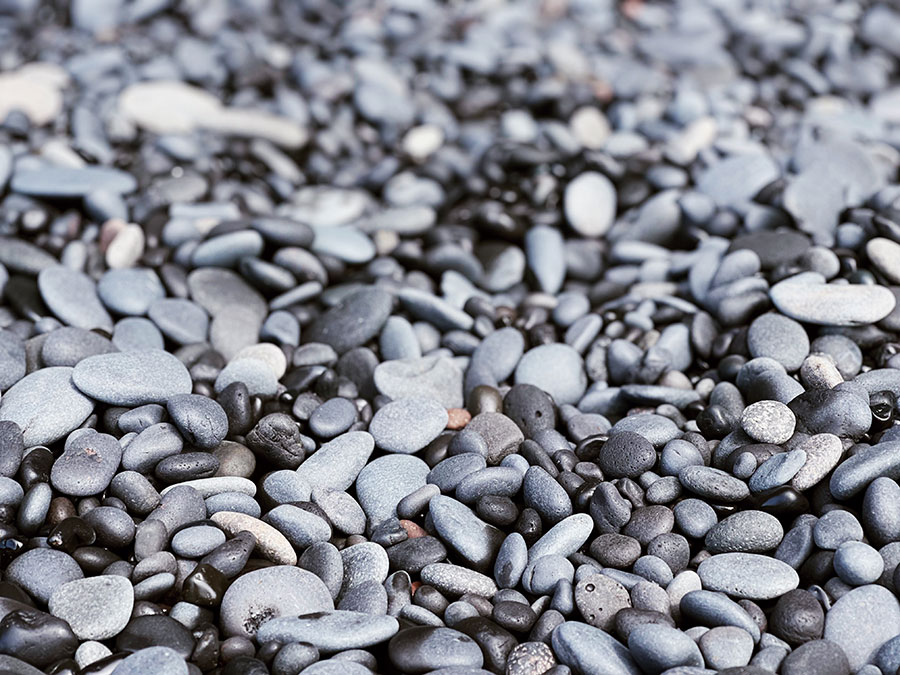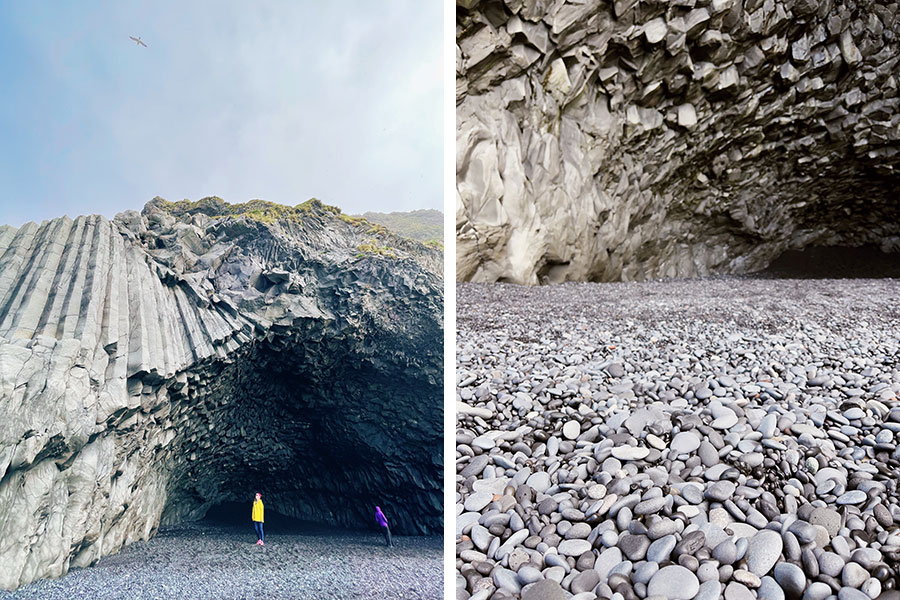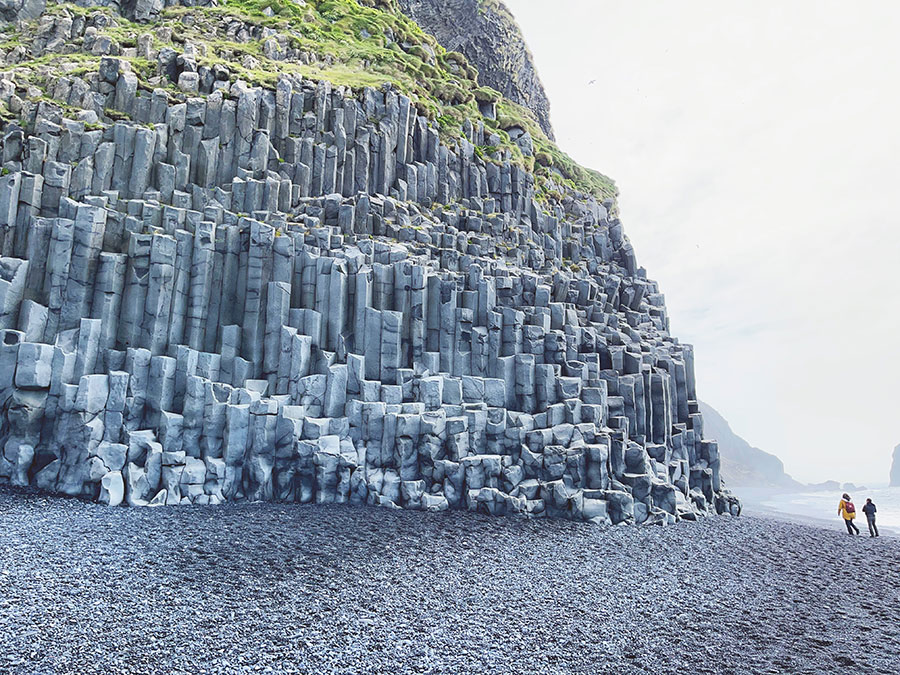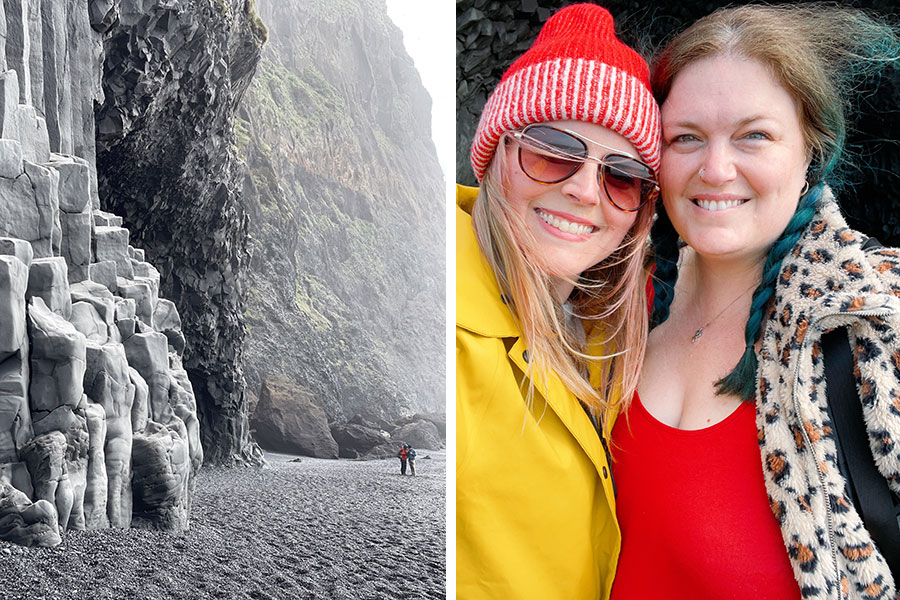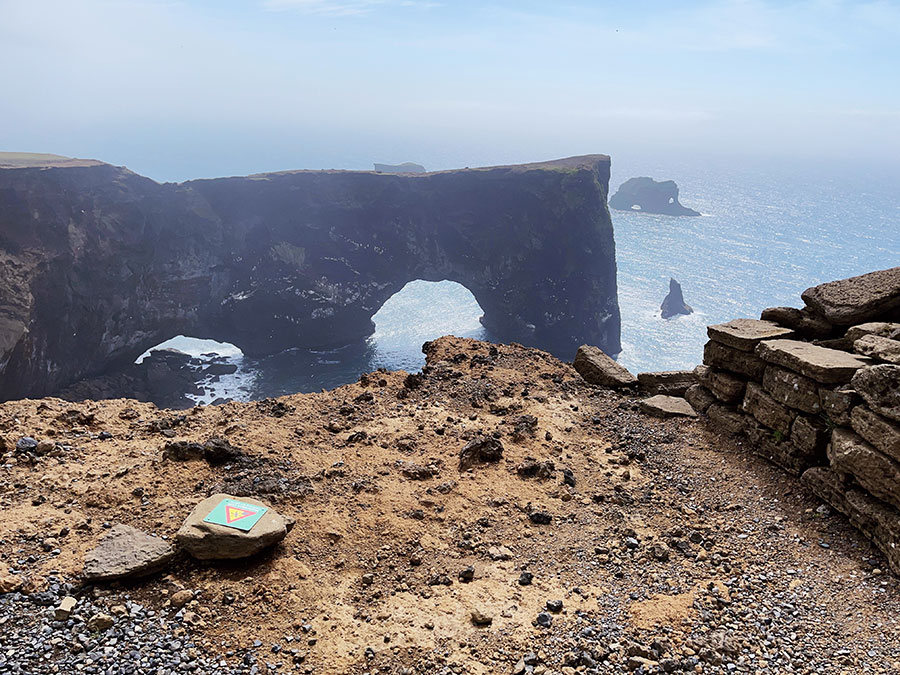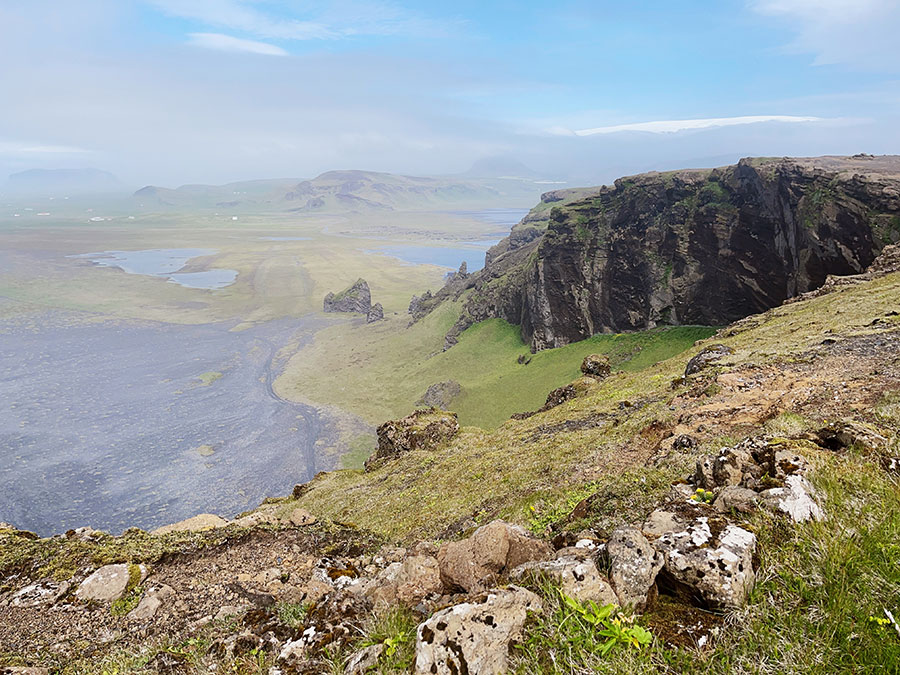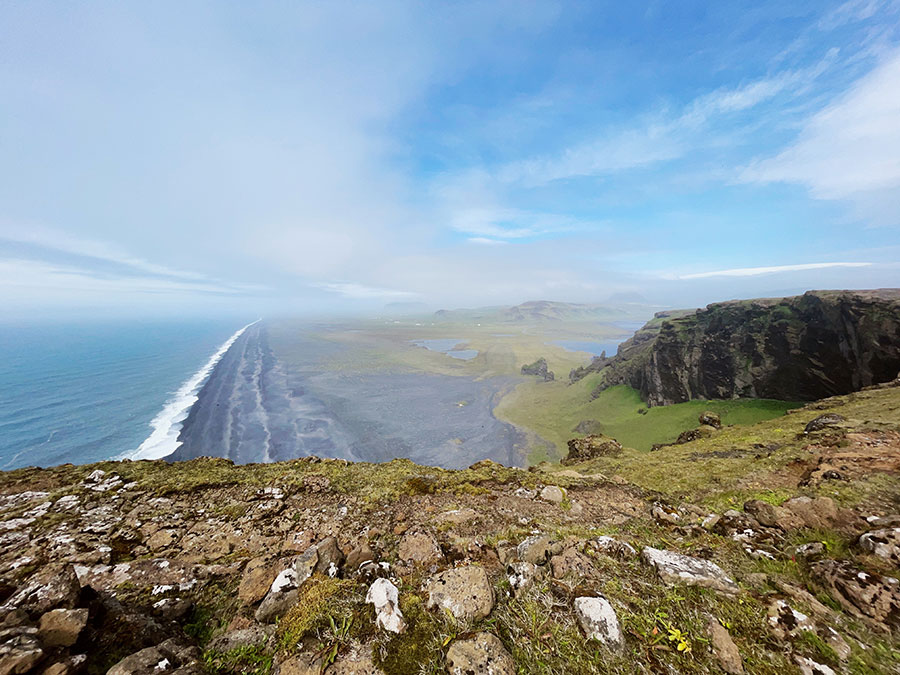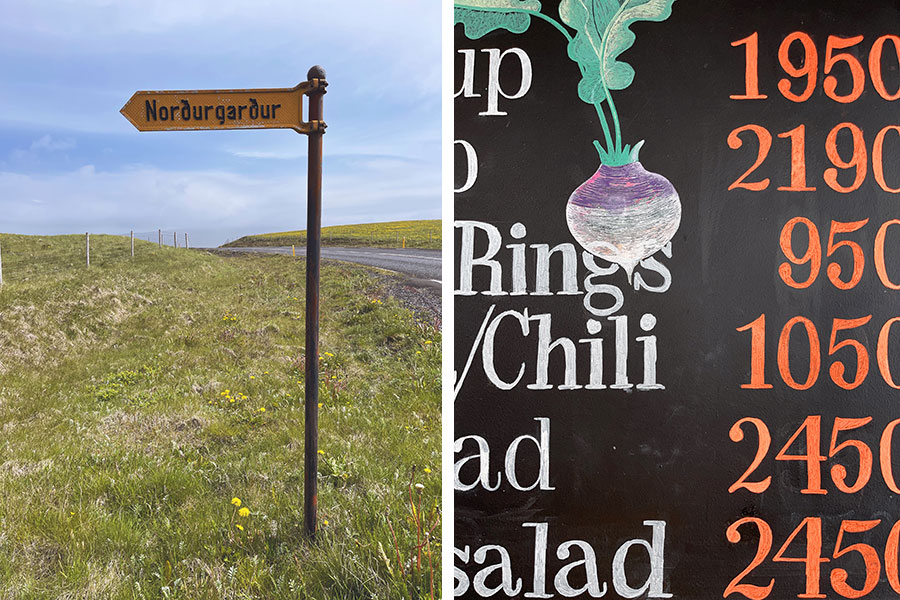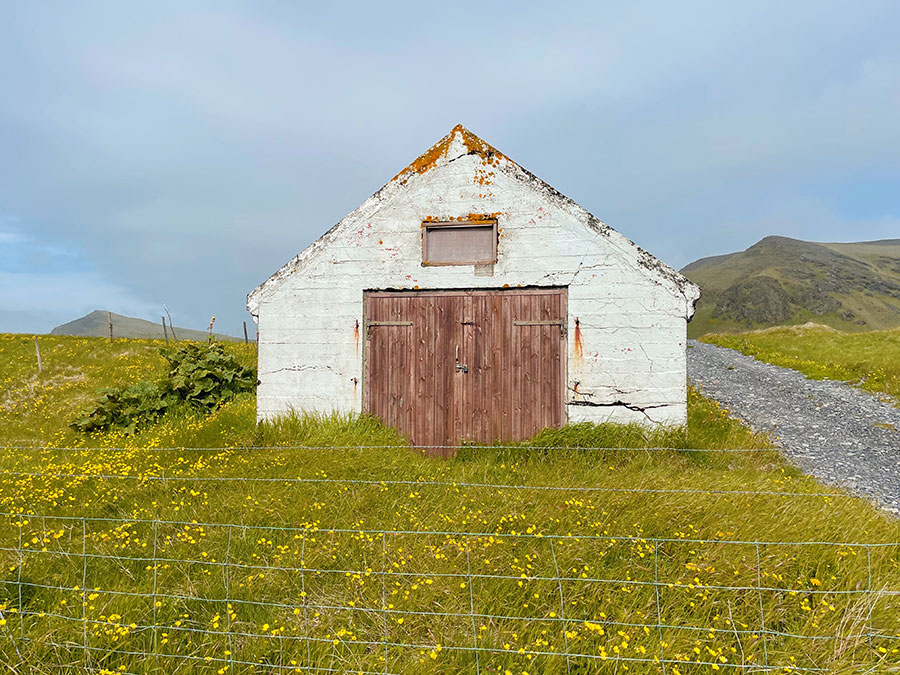 The view from our hotel room in Vik.  We could watch the sea birds return to the nests at night.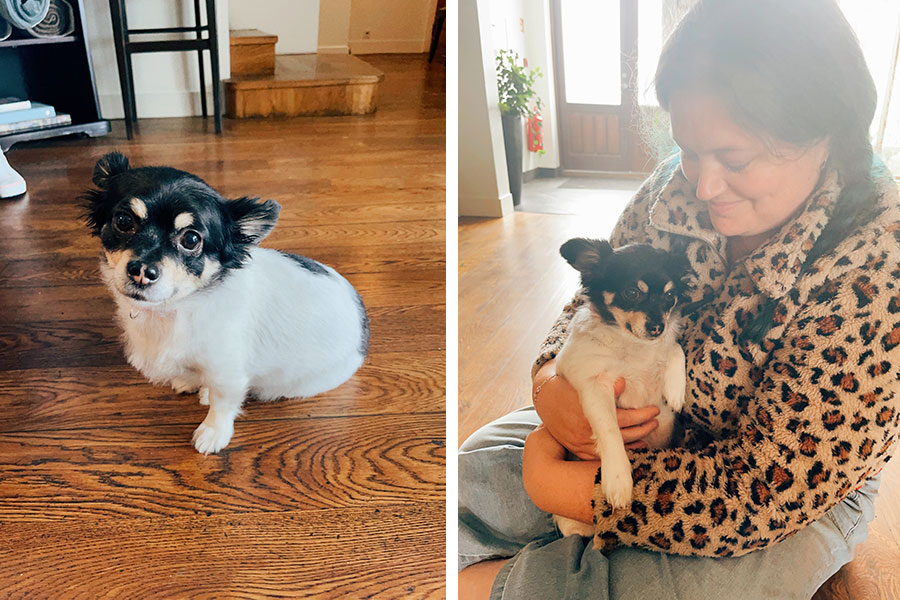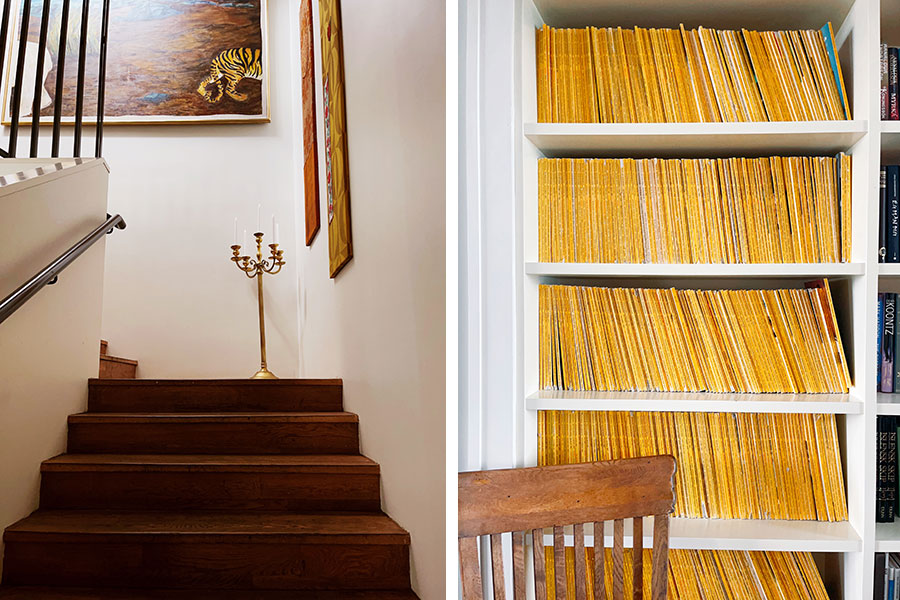 Hotel Budir was so charming — right down to the Nat Geos!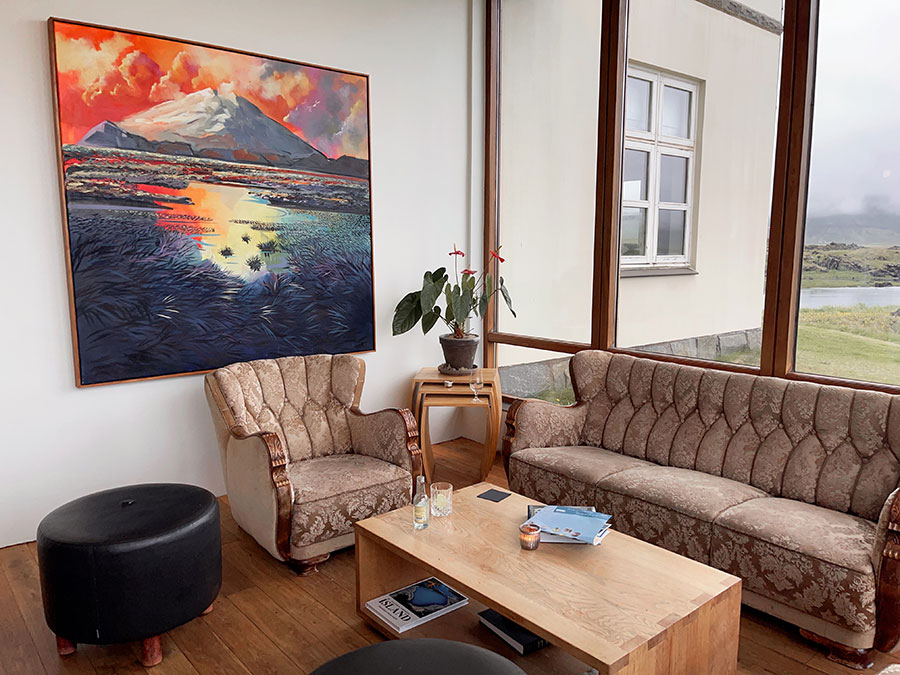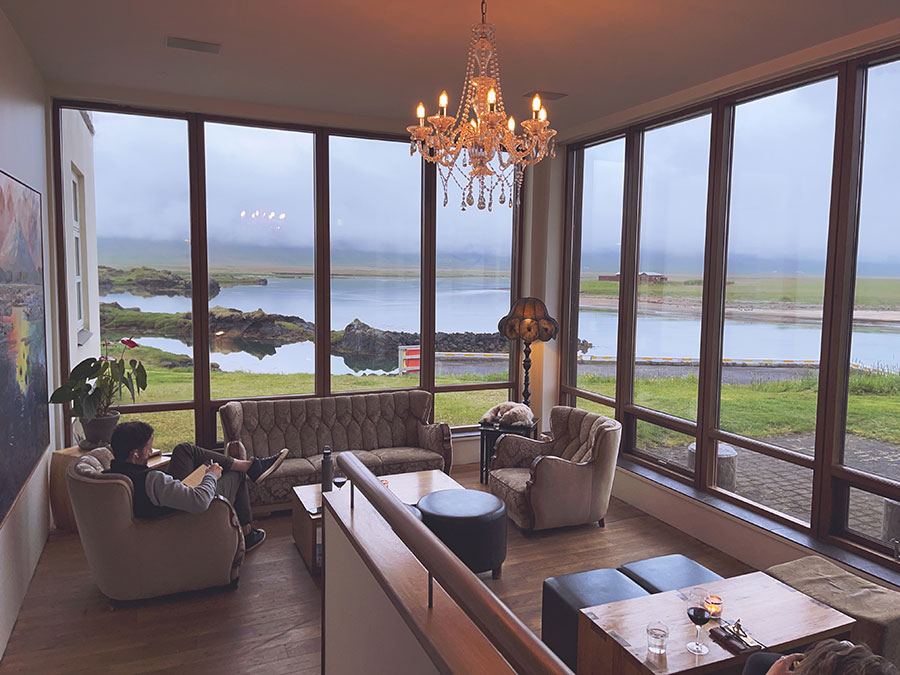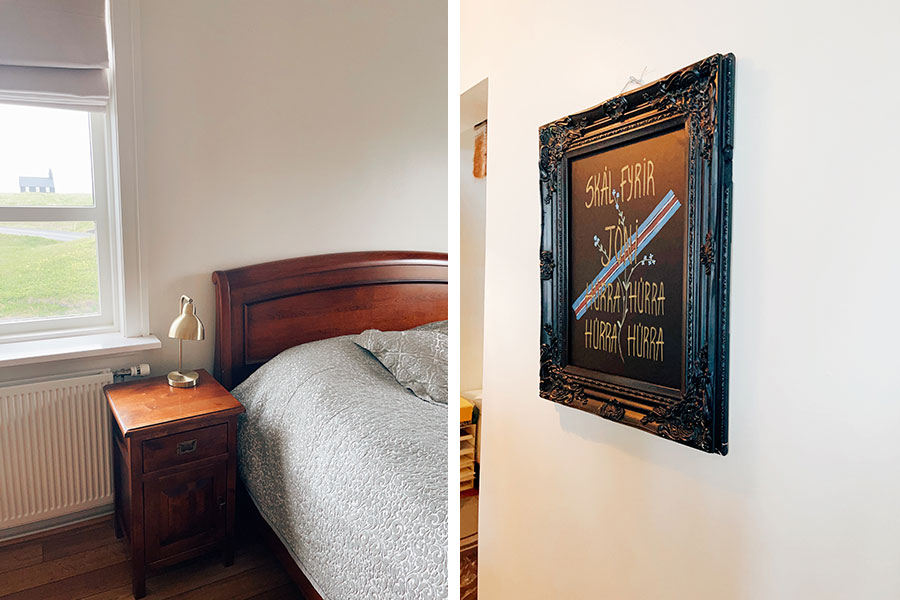 The little church outside our window.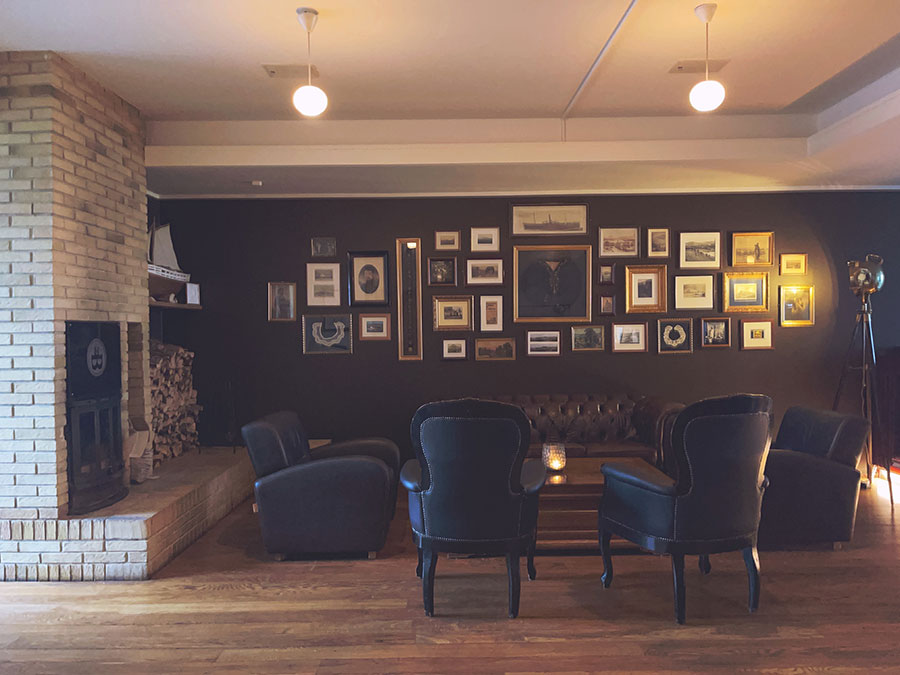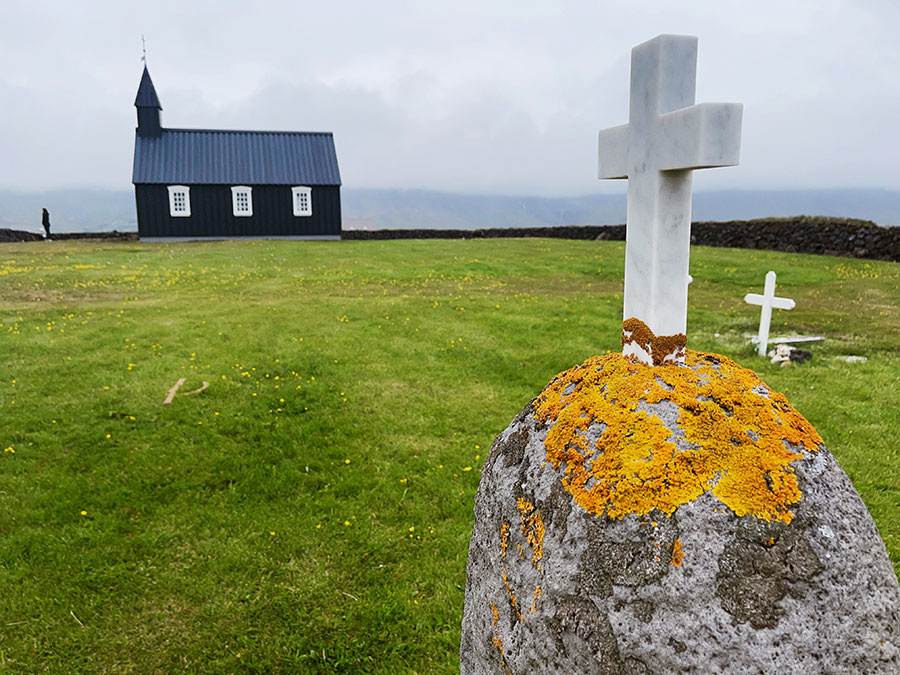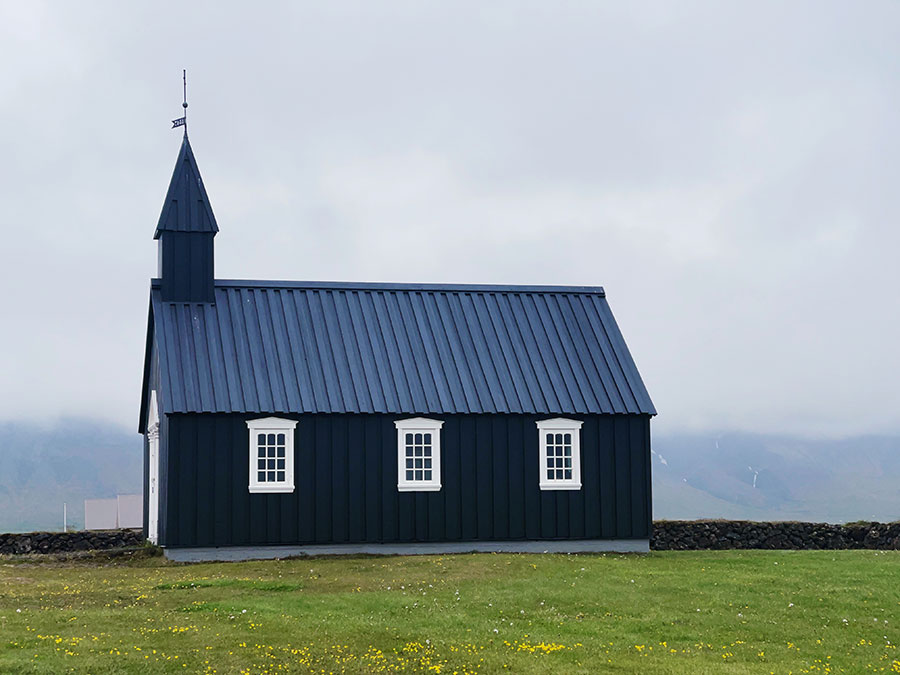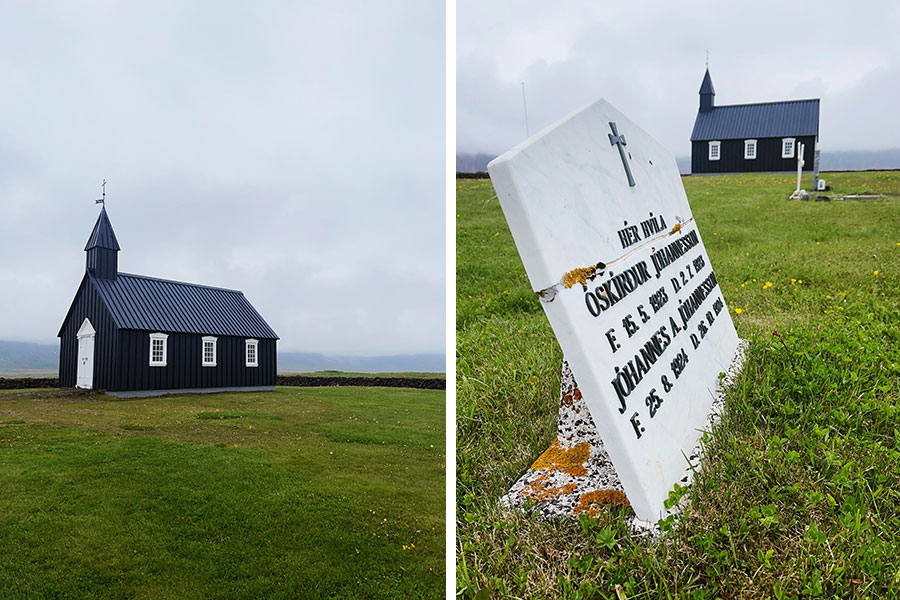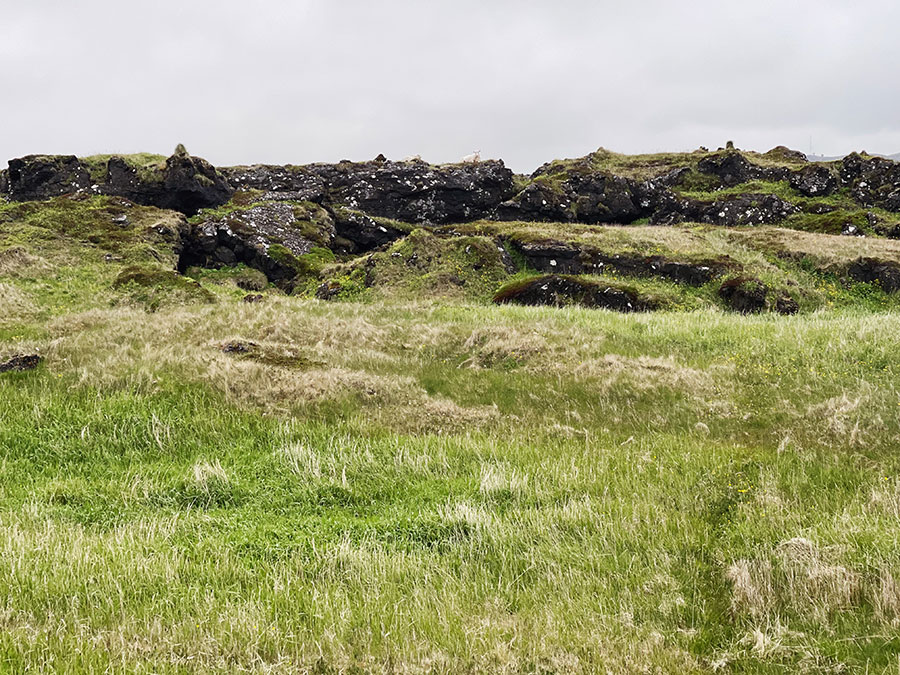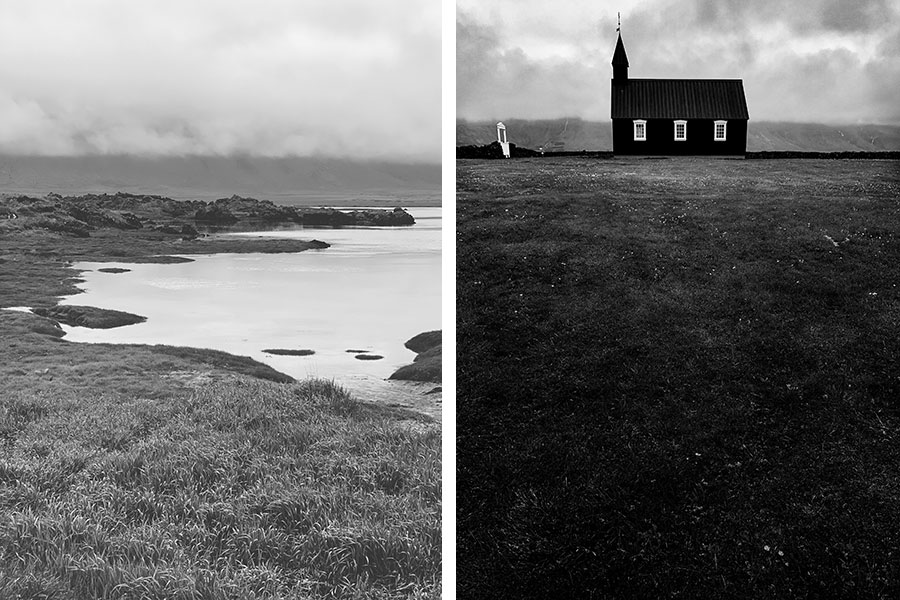 Photo on the right by Bethany.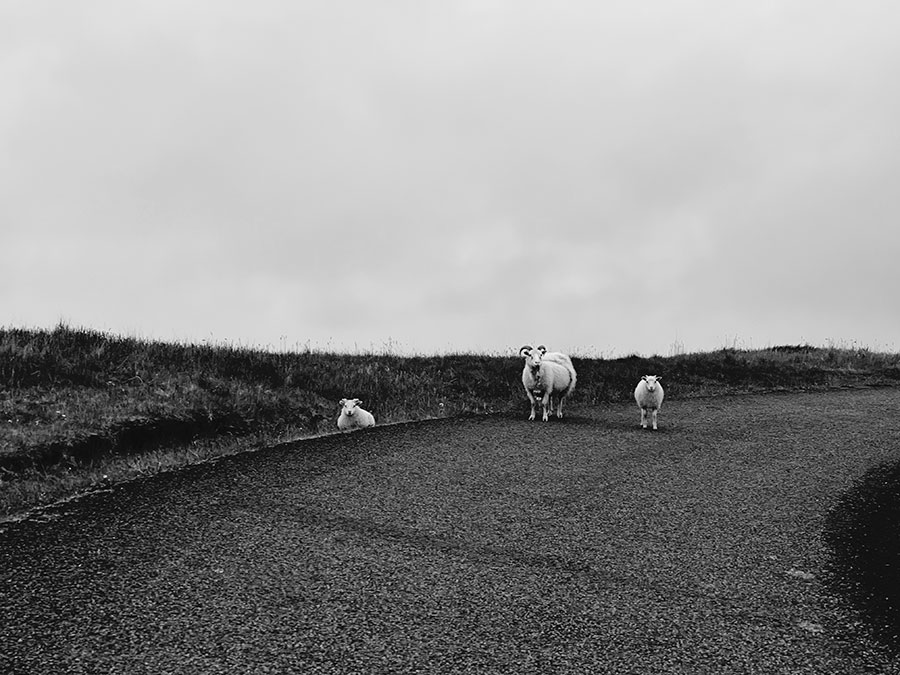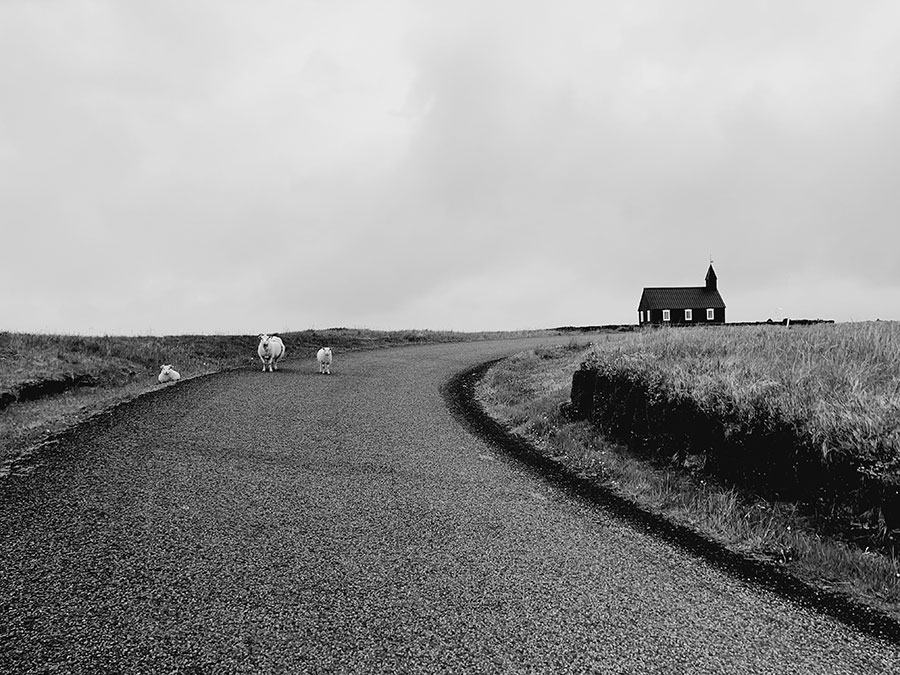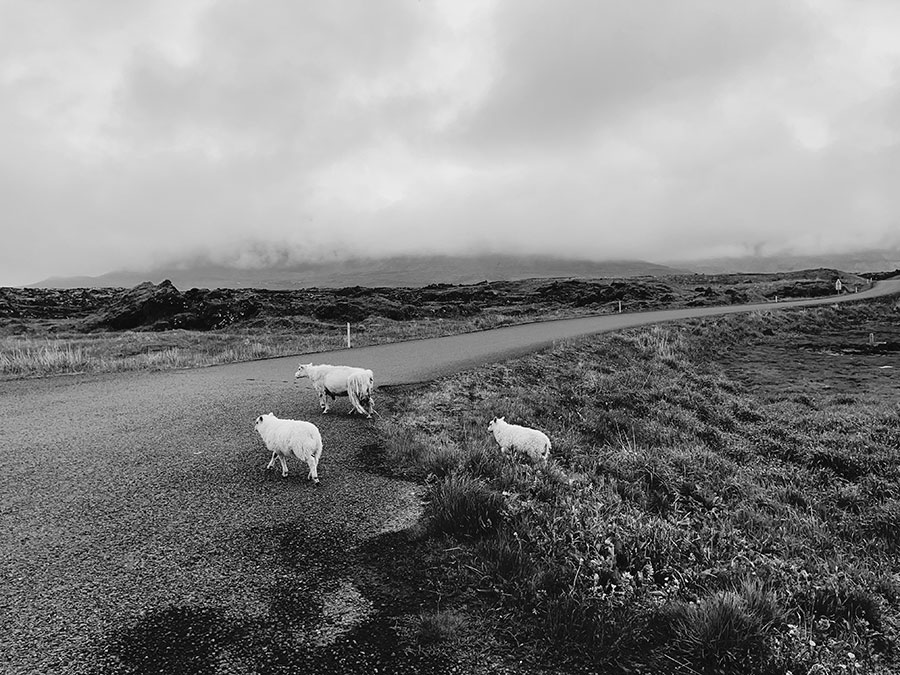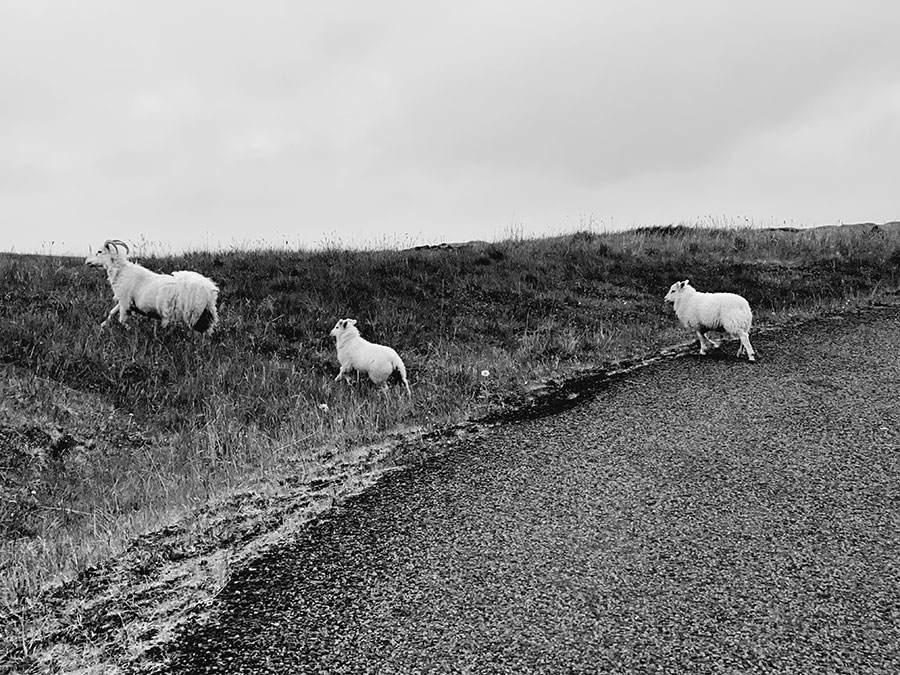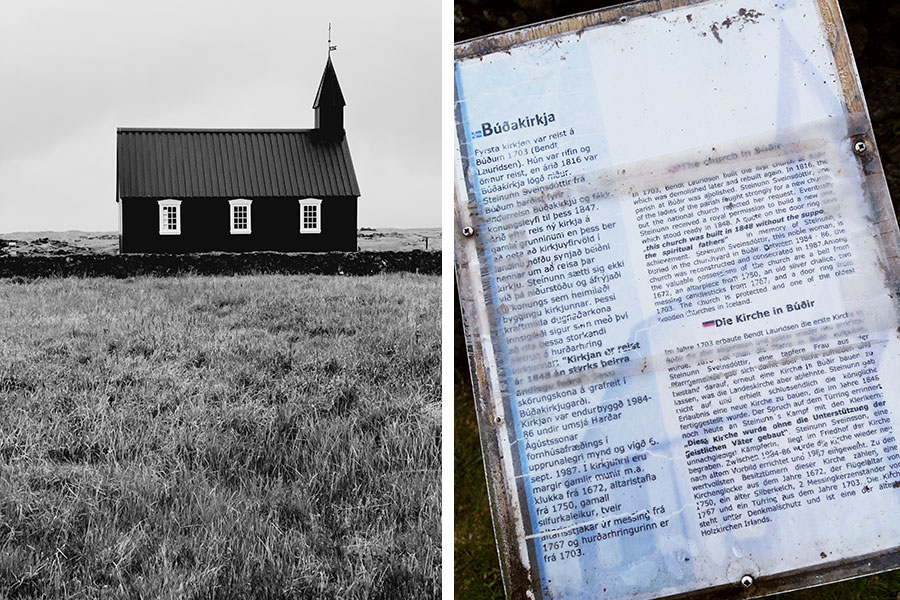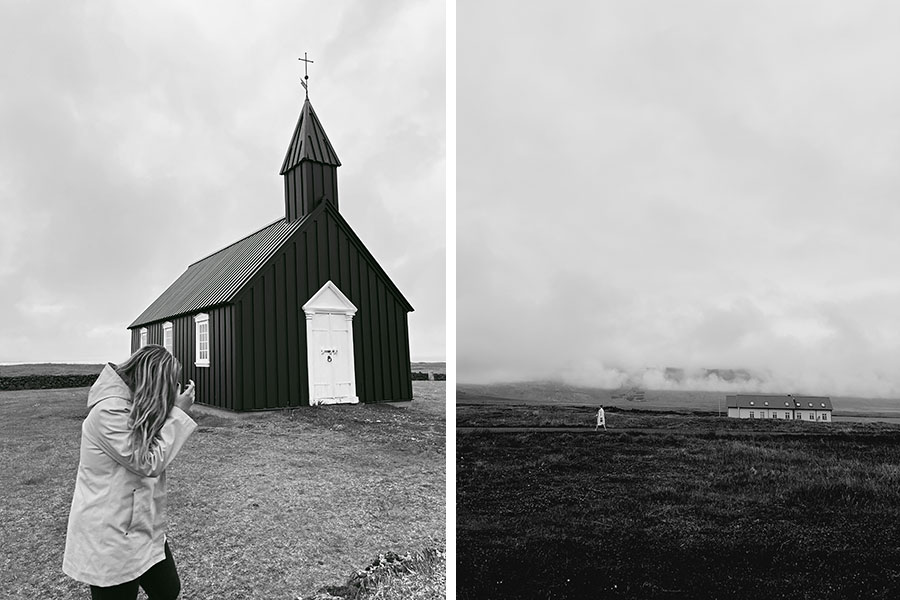 Midnight adventures.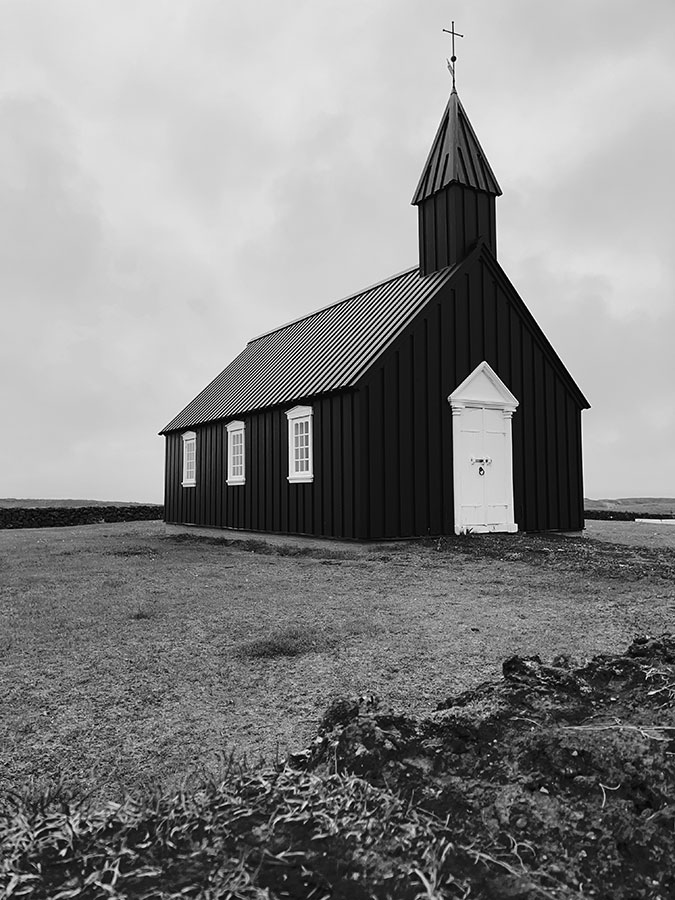 The land of magic and witches and trolls.
DAY 4
A drive around Snæfellsnes peninsula (with a stop at a church in Ingjaldshóll and the "street art capital of Iceland" in Hellisandur) then a return trip to Reykjavik where we were met with sunny skies and a much welcomed dinner of unsliced pizza
Then. The best part of the day. We went to the Lebowski Bar for a few drinks. Minded our own business, enjoyed our White Russians, chatted with the sweetest and most wonderful server ever, marveled at all of the insanely attractive Icelanders walking by… when all of a sudden two employees of the bar throw out a drunk patron…who…wait for it…SHIT HIS PANTS AND FELL ASLEEP ON THE BAR. Drama. DRAMA. The (insanely good looking and physically fit) police showed up. It was WILD. And we had a front row seat to it all because we chose to sit outside in the "cold."  Cheers to that.
Iceland, you have been wild in every sense of the word
PS: That rug really tied the room together.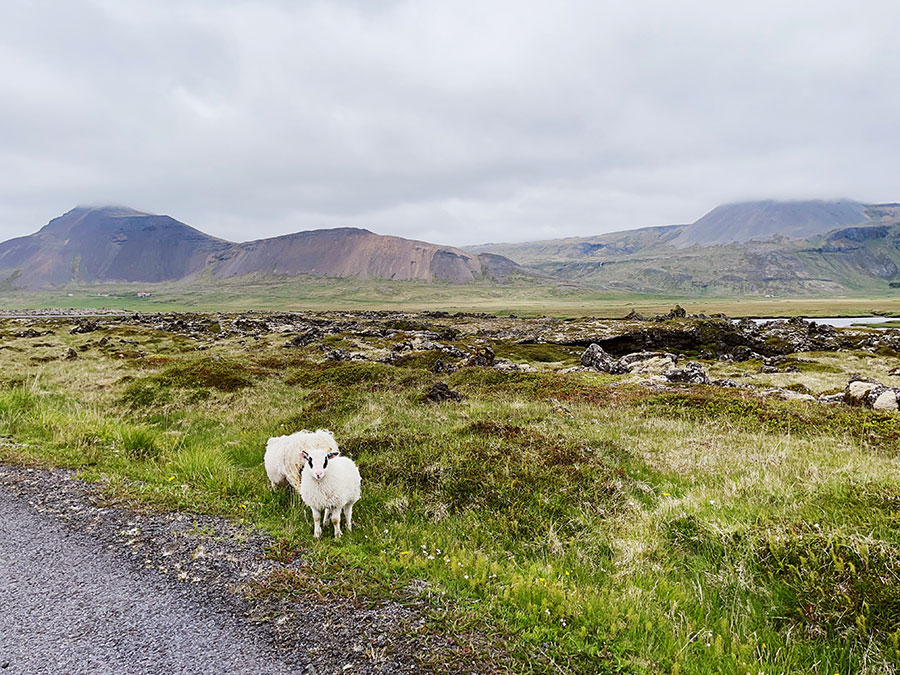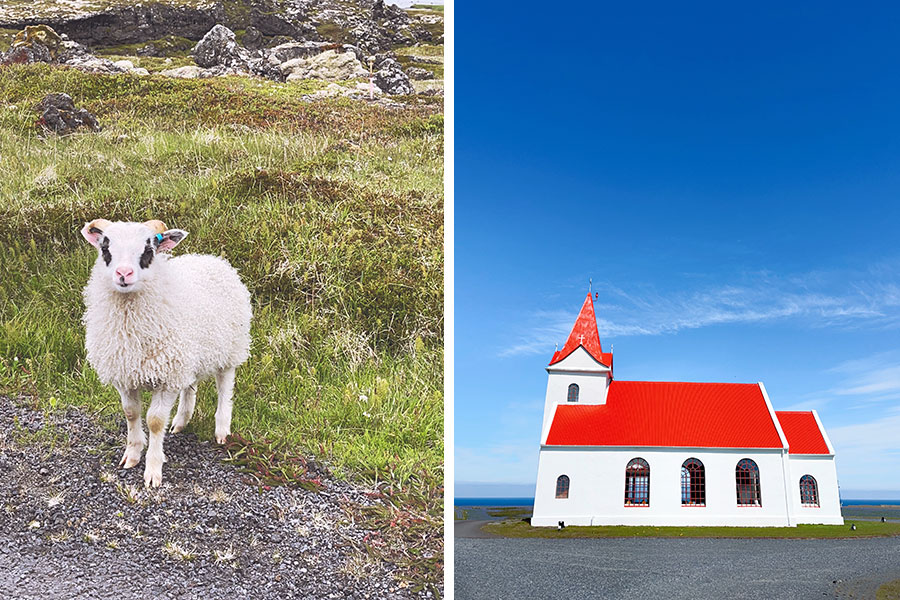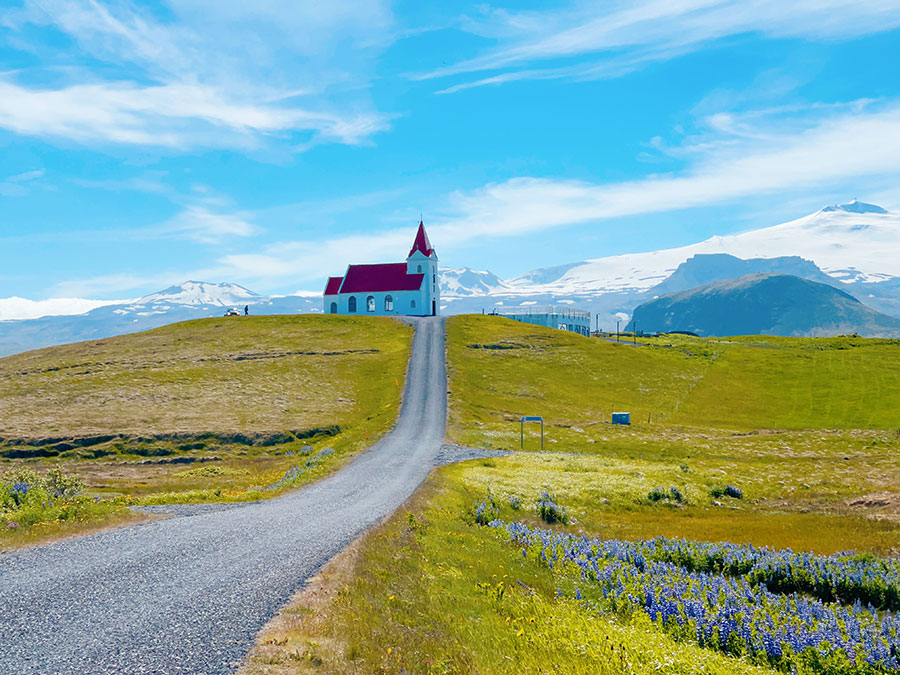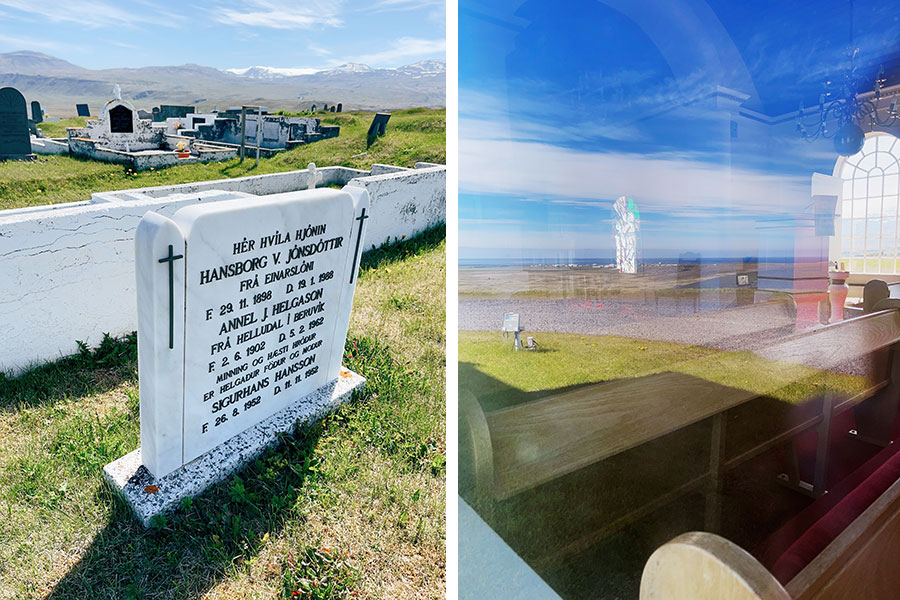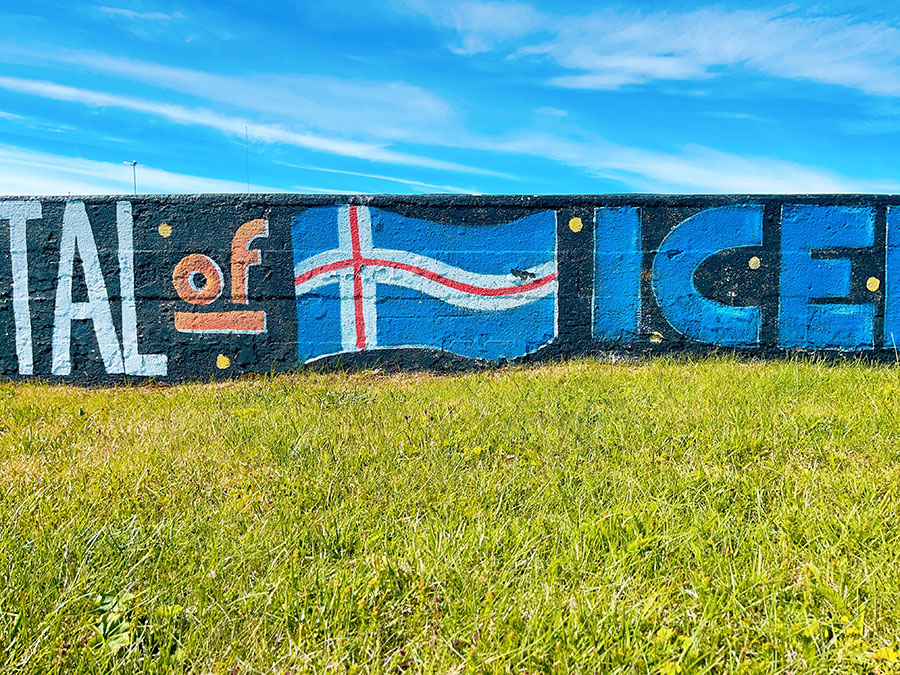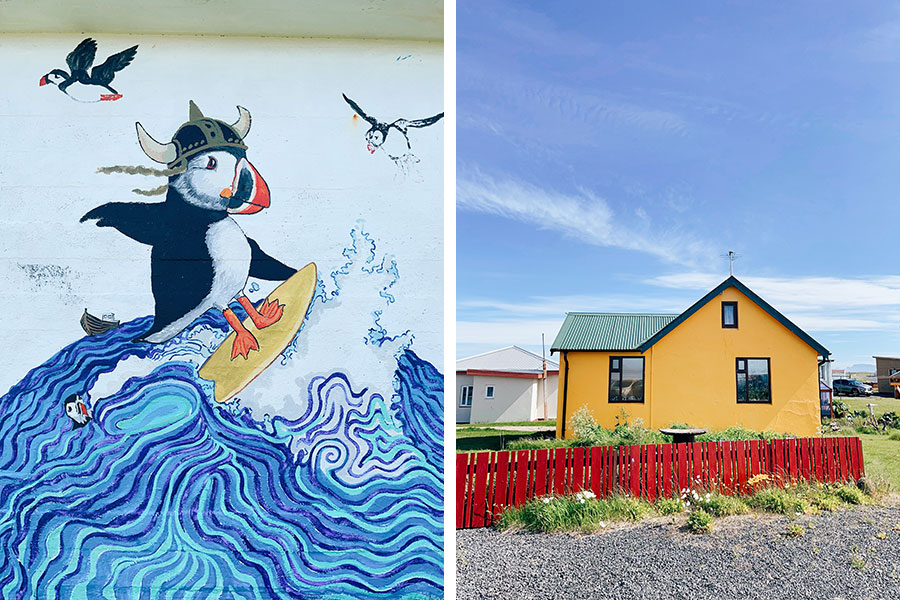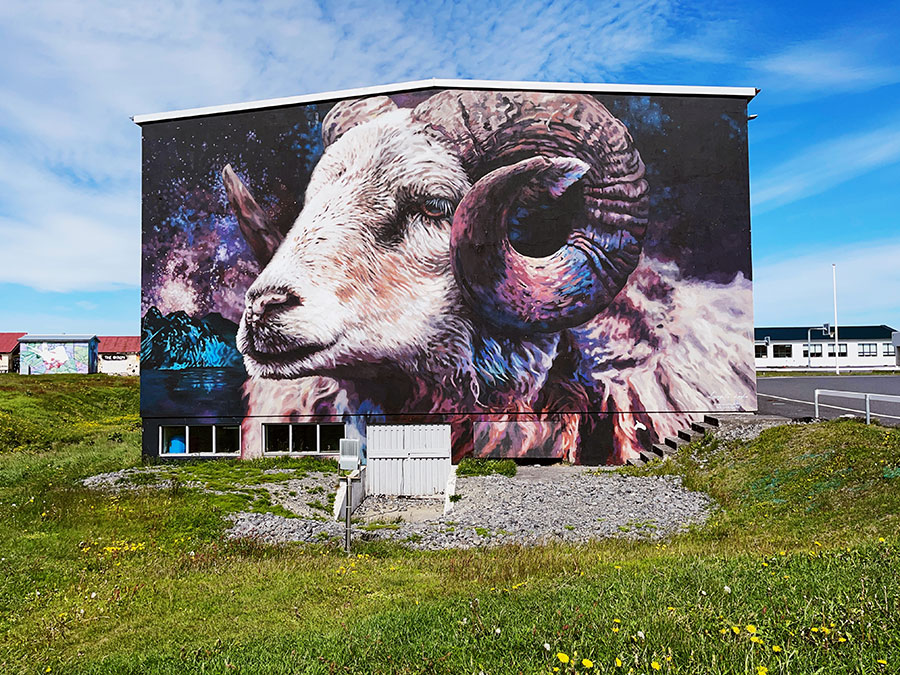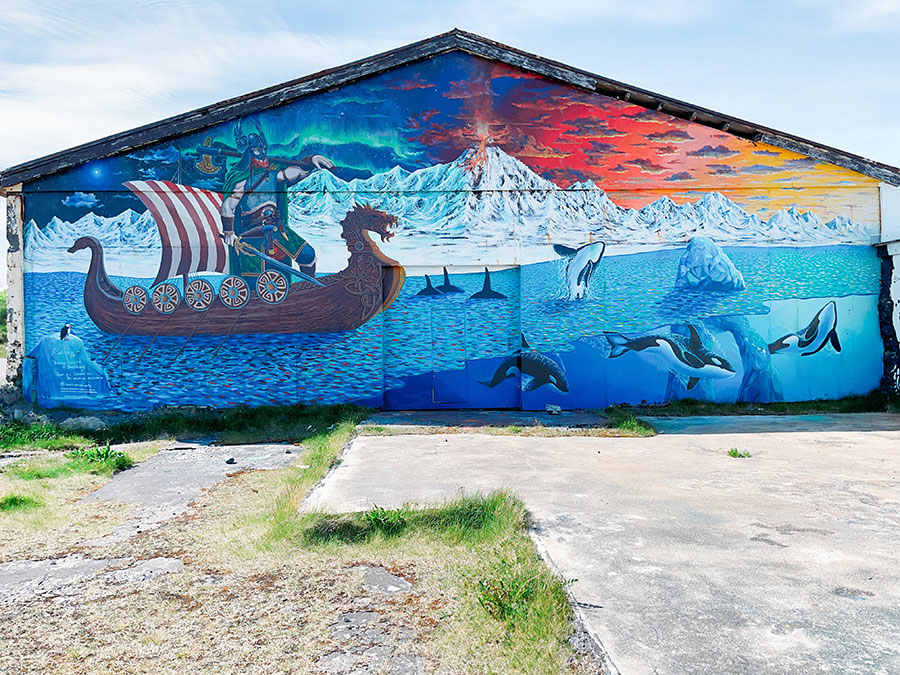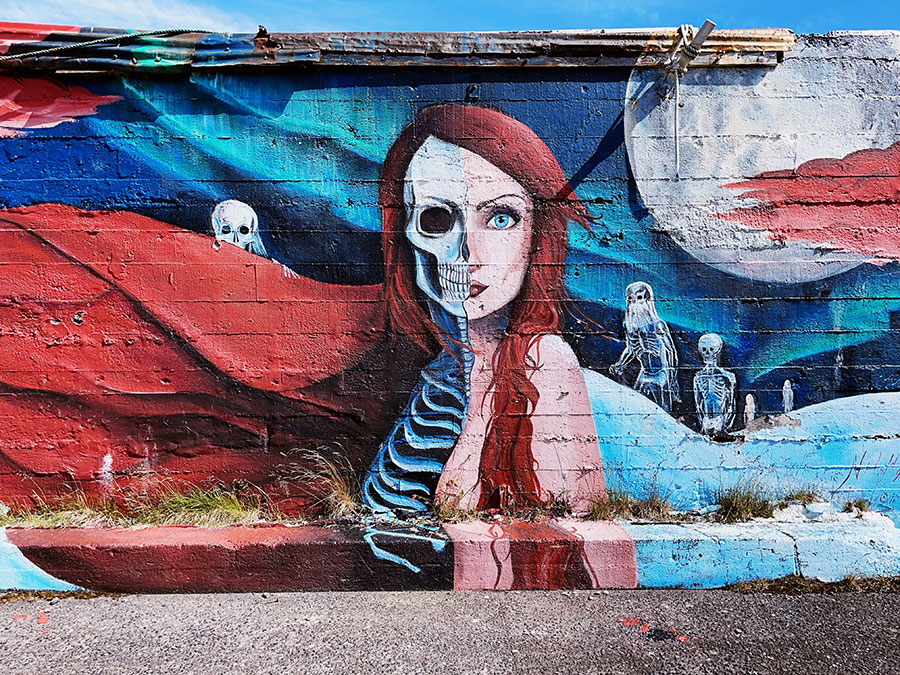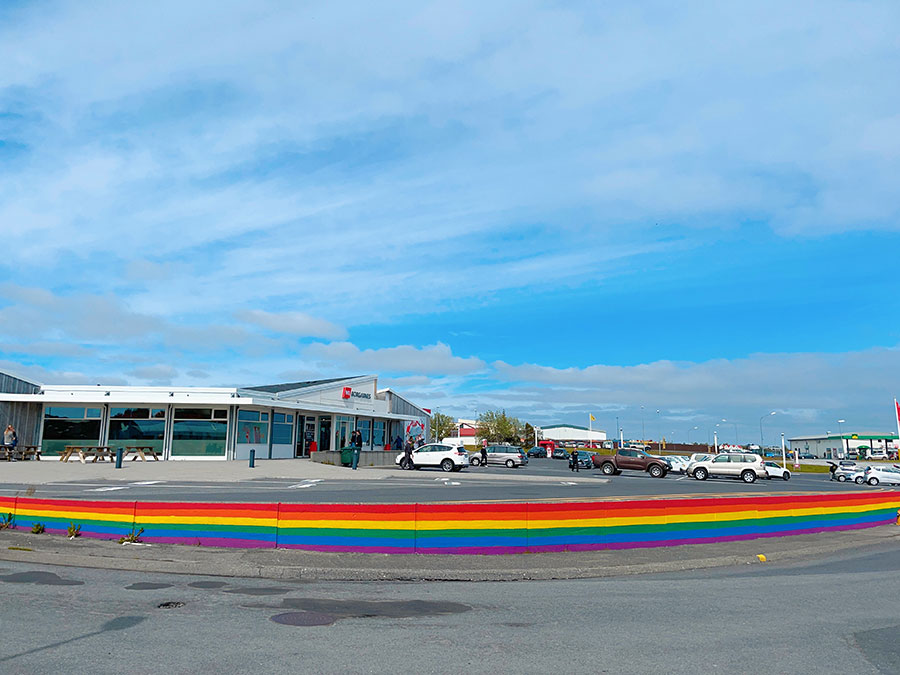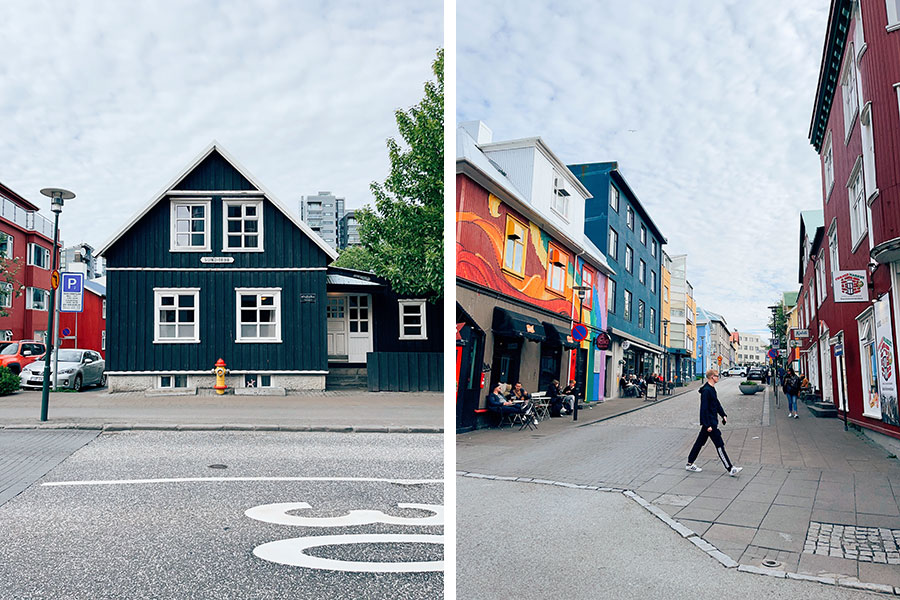 Back in Reykjavik.