June 2022
Cruise Line: Regent Seven Seas Cruises
This trip to Alaska was BIG – lots of photos, lots of documentation! We were gone for about 10 days total and I'm breaking the posts up into Land vs. Cruise, and within each post, I will break it down by what we did each day. And scroll to the end to see photos of the ship and my thoughts on cruising — this was my first voyage!
Day 1: At Sea
We had a full day at sea, so nowhere to be and not much to do. The ship had countless activities that you could join though, so the Cruise and Social Directors were definitely doing their jobs!
We opted to be lazy cause we did plenty for the past 5 days. My mom and I explored the ship, ran into some people from our land tour and chatted, and tried to cheer up my dad, who was experiencing sea sickness. Ooof!
We cruised to the Hubbard Glacier, which was stunning. The captain turned the ship around 360 degrees a few times so that no matter where you were onboard, you could see the beautiful glacier. From there, we sailed on toward Sitka. My parents and I had room service again for dinner and called it an early night.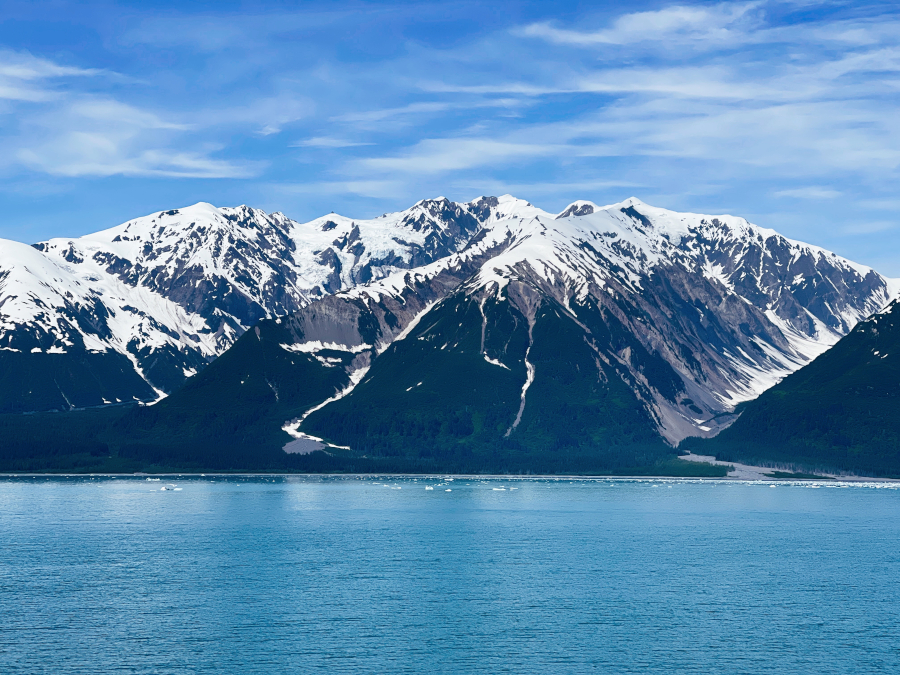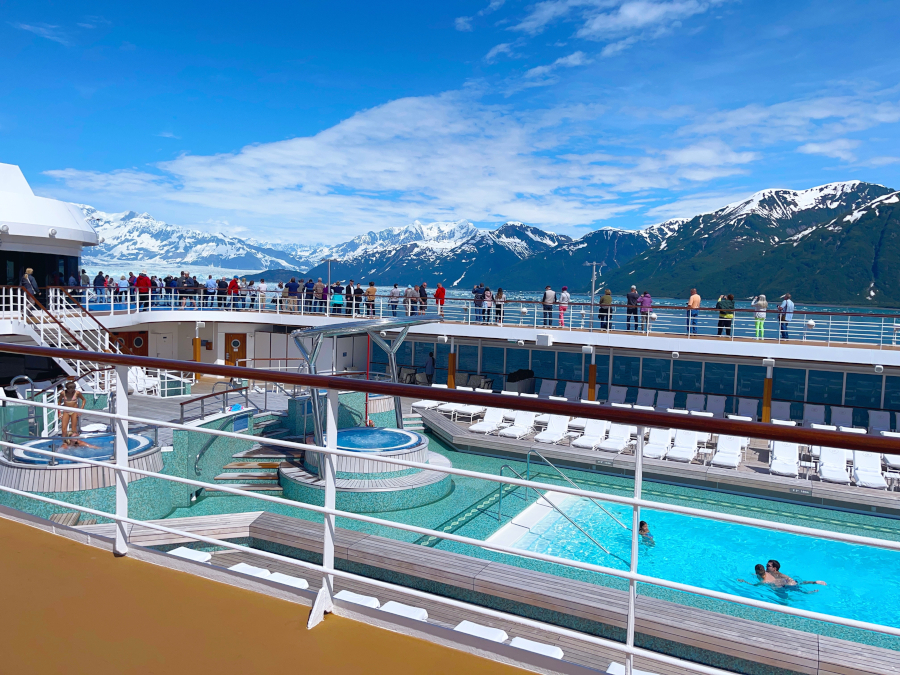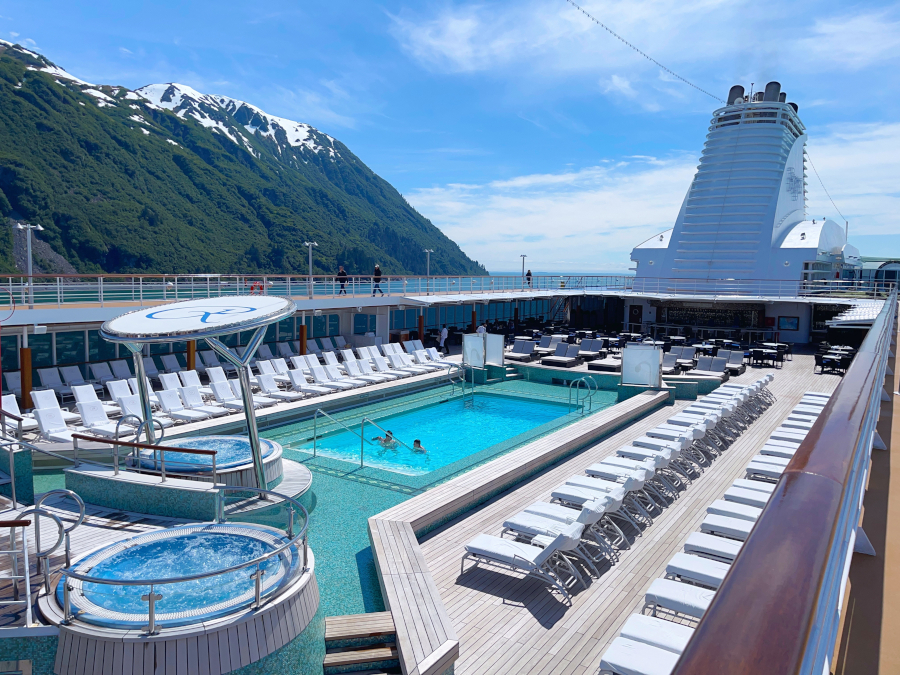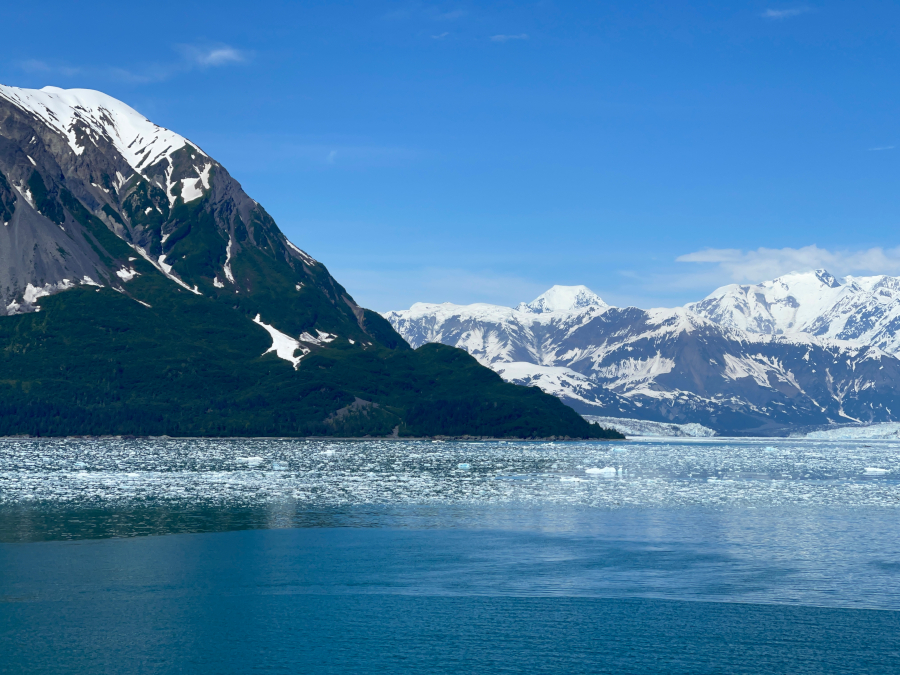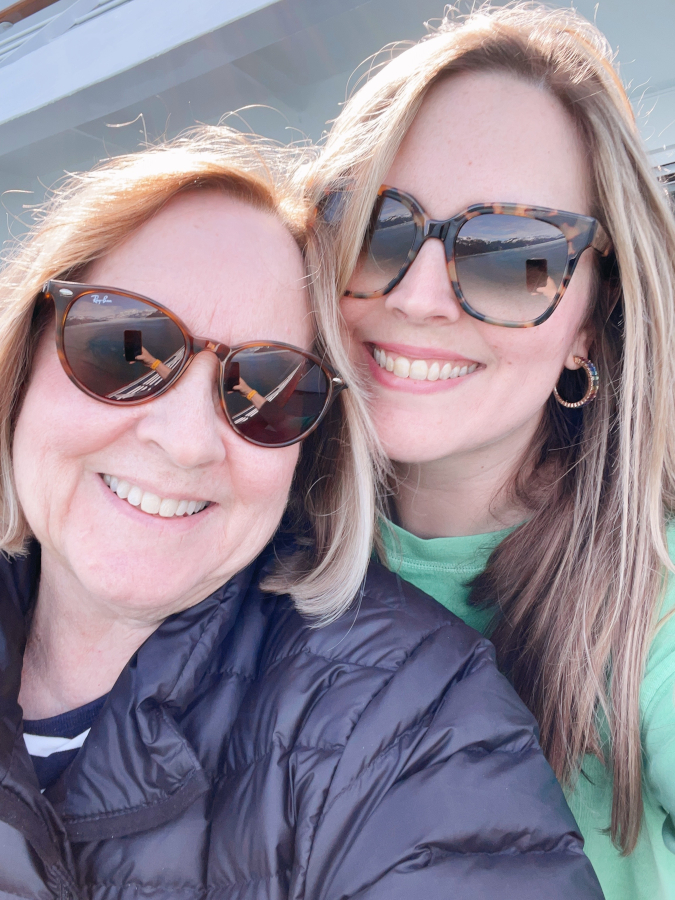 Seeing Alaska was my momma's dream for her 70th birthday! We got there a few years later due to the pandemic!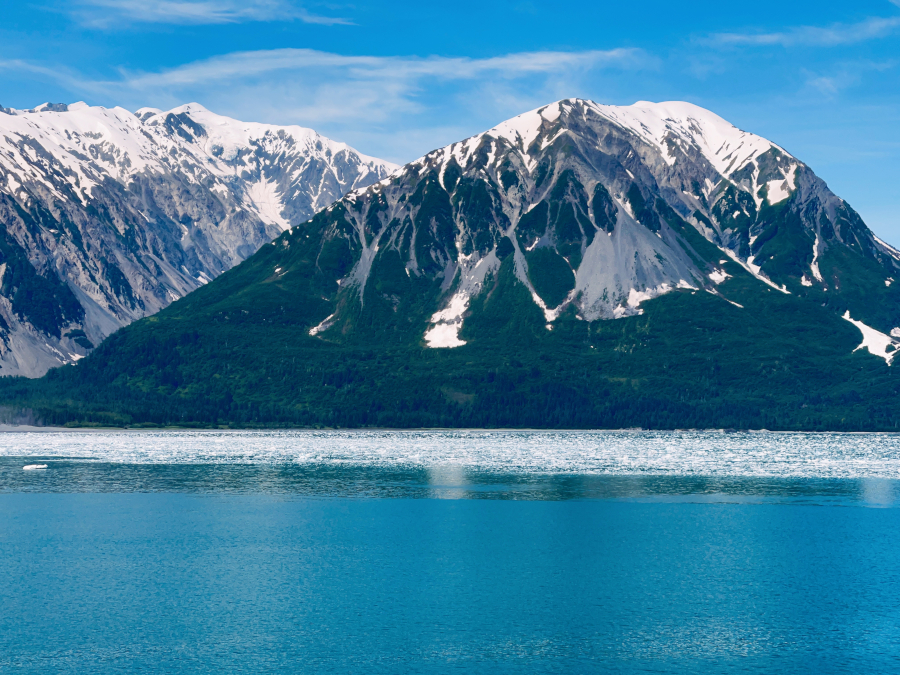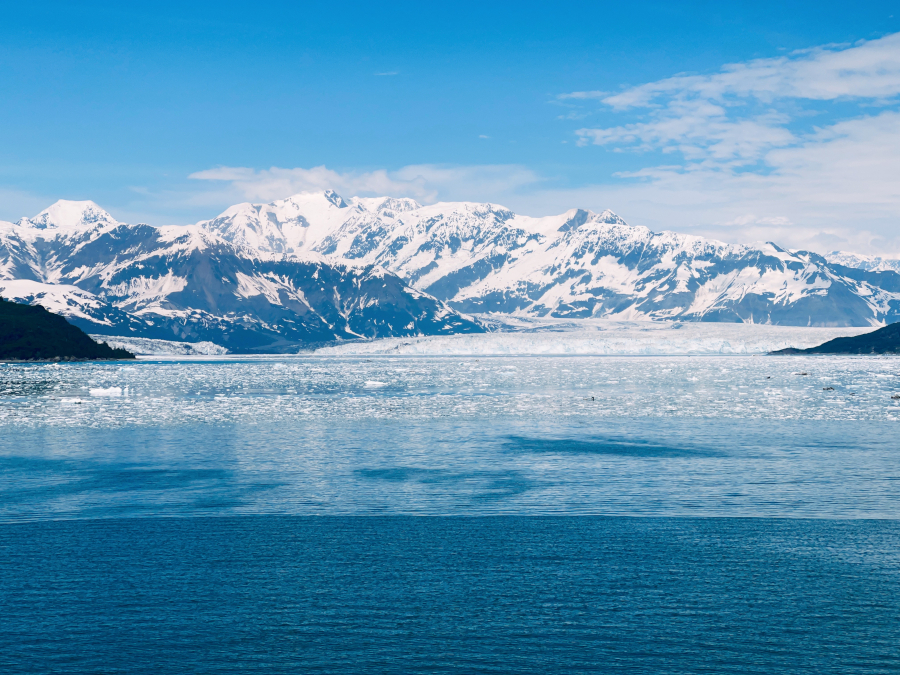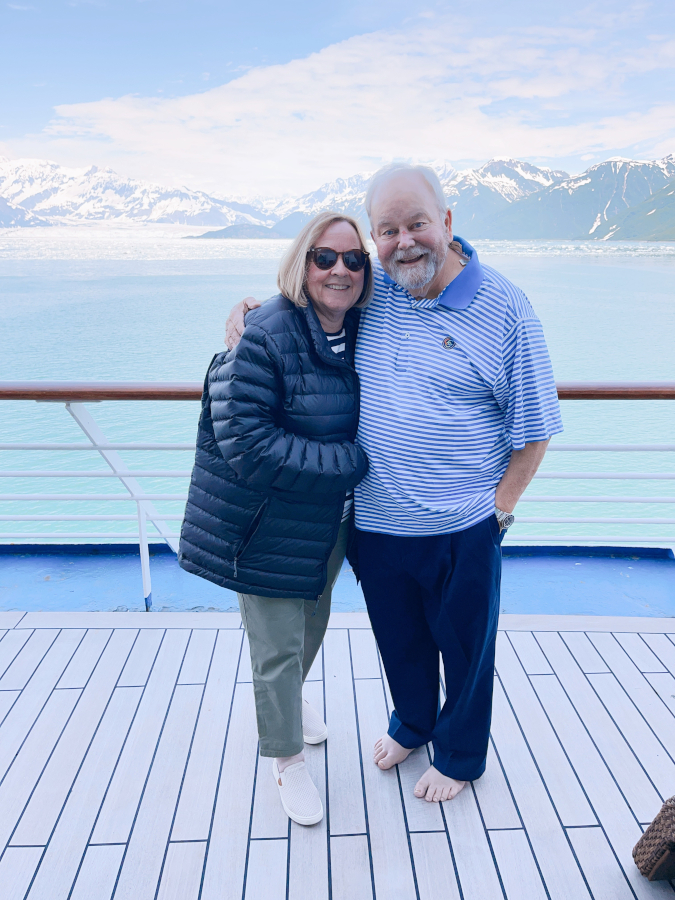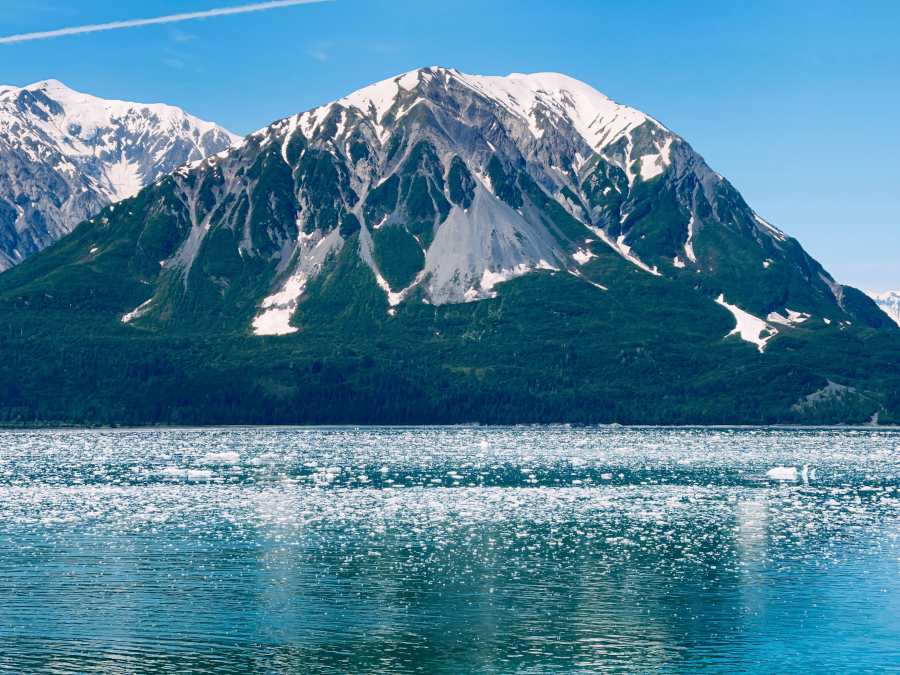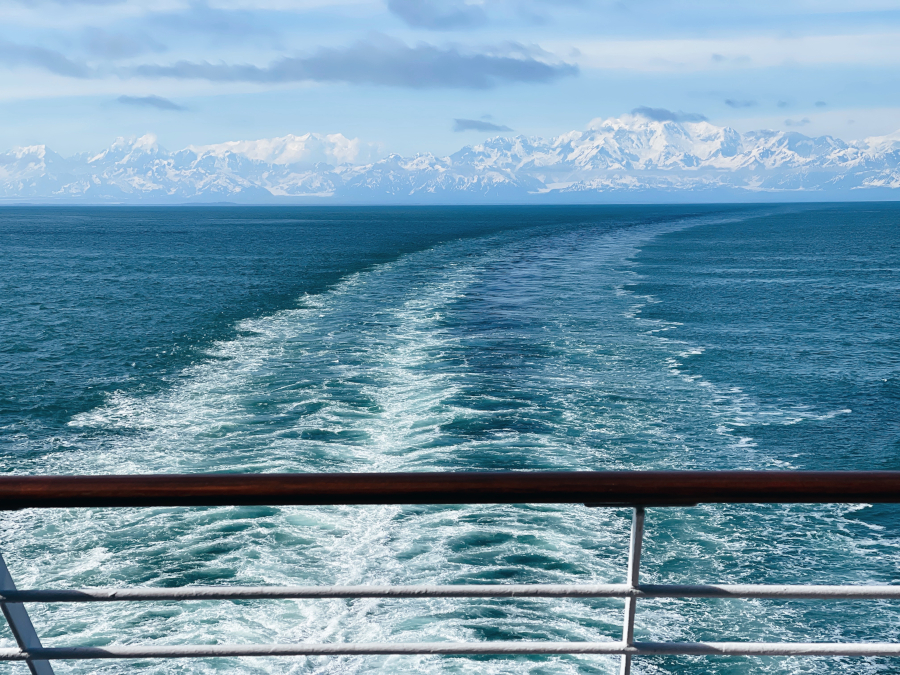 Day 2: Sitka
Mom and I had breakfast and chit chat time in the Library of the ship.
We left the ship to do some shopping at the pier in Sitka – really nice higher end gift shop that we loved. I got new earrings and I met an Australian Shepherd named Gracie!
Our excursion for the day was a hot Italian glass artist walk. We visited a working glass studio and learned how to create a glass cane. Ryan was our tour guide and told us fun facts about Sitka like it's the only Level 1 Trauma center in southeast Alaska, Sitka has a rainforest climate and gets 90 inches of rain a year, and Sitka is where the United States bought Alaska from Russia.
We had a great lunch at Halibut Point Crab and Chowder – best fish 'n' chips of my life!! We had a good conversation with our server Amy. She's a fisherman and welder but decided to be a server for a while to keep up with her social skills. She told us all about life on the boat, how many weeks she goes out at a time, how old her kids are, etc. Such a sweet woman and we loved chatting with her.
We hopped back on the ship and had dinner at Chartreuse, the ship's French restaurant. The food was mediocre at best — and Dad was woozy and seasick while dining cause we were cruising along toward our next port.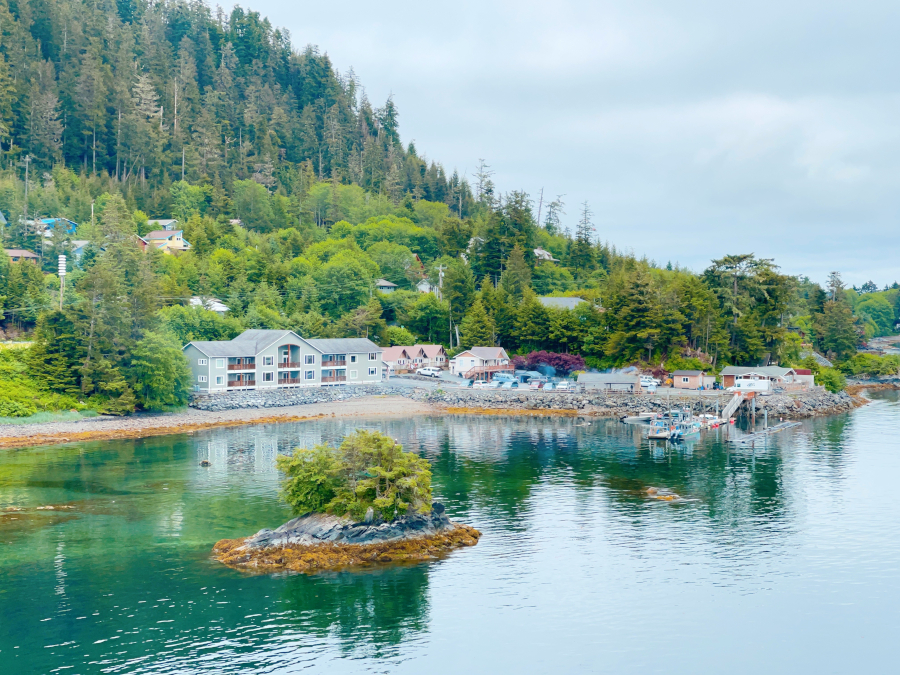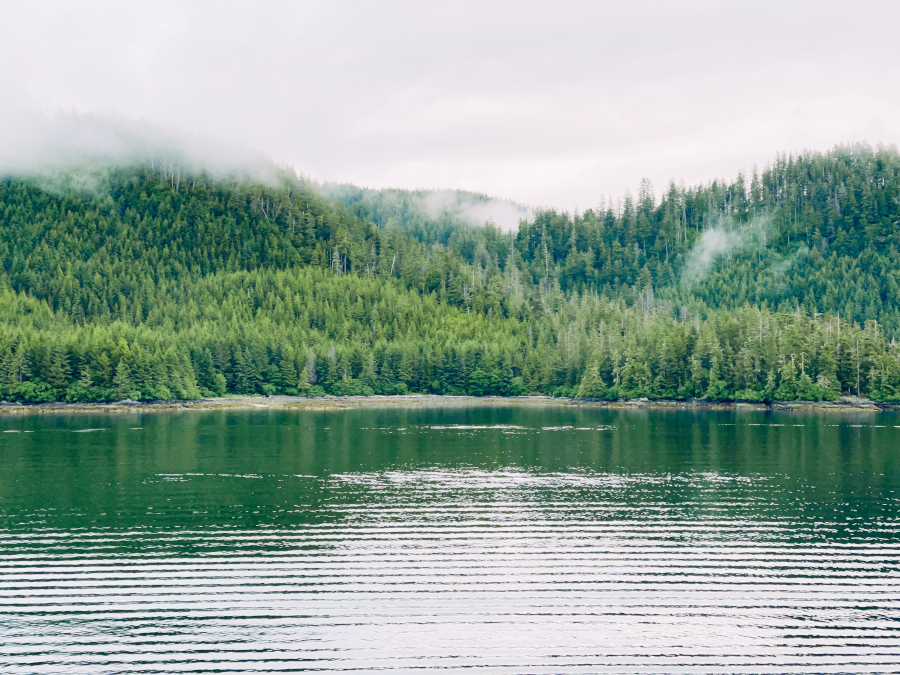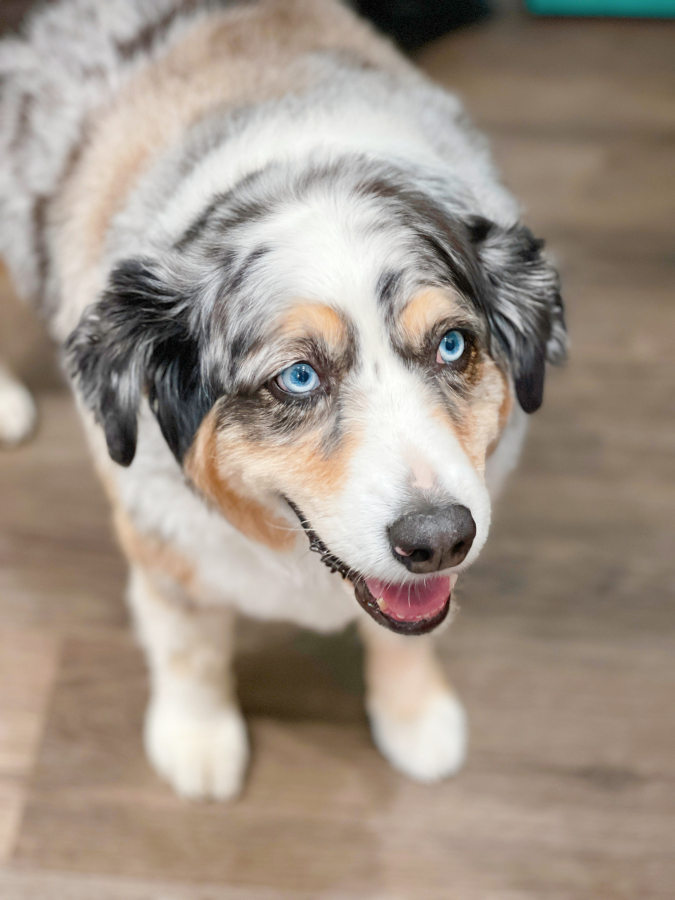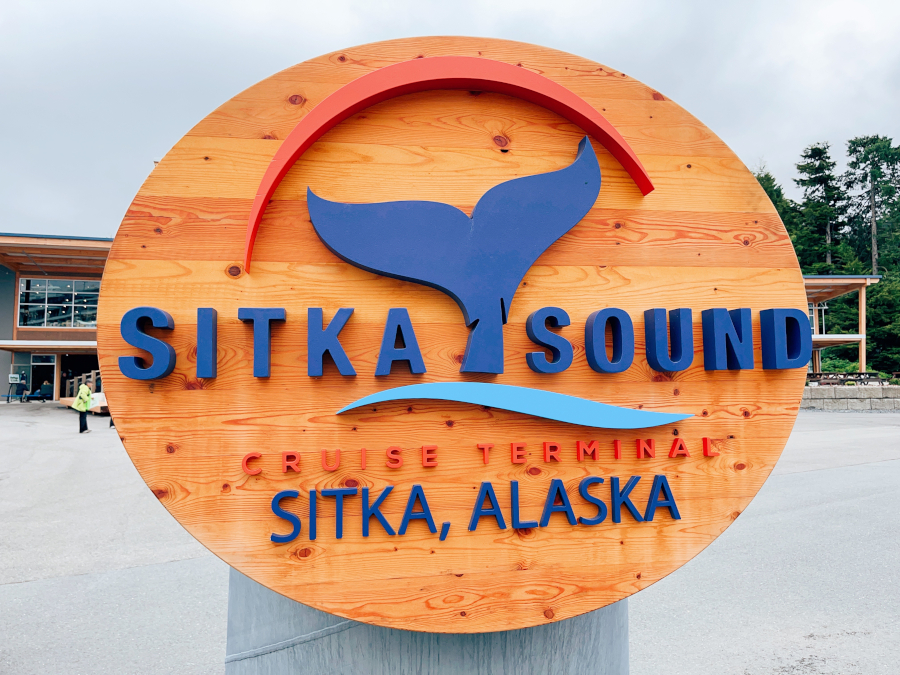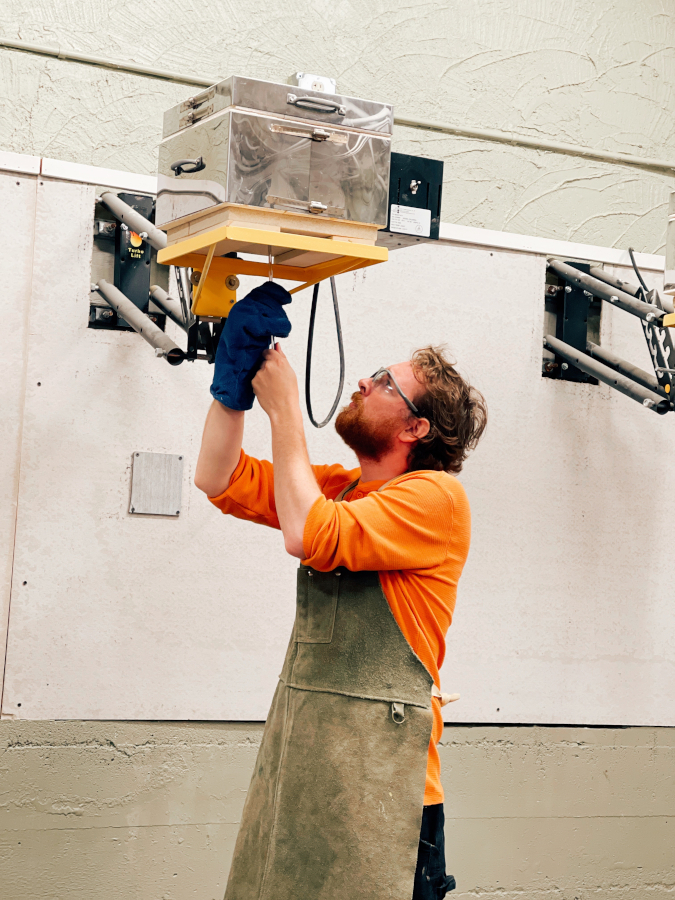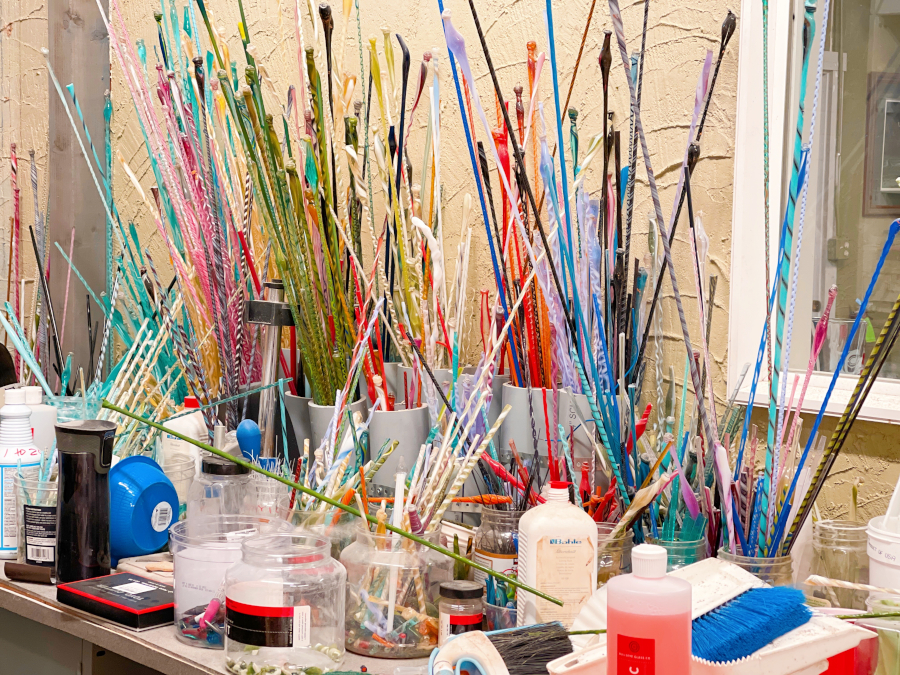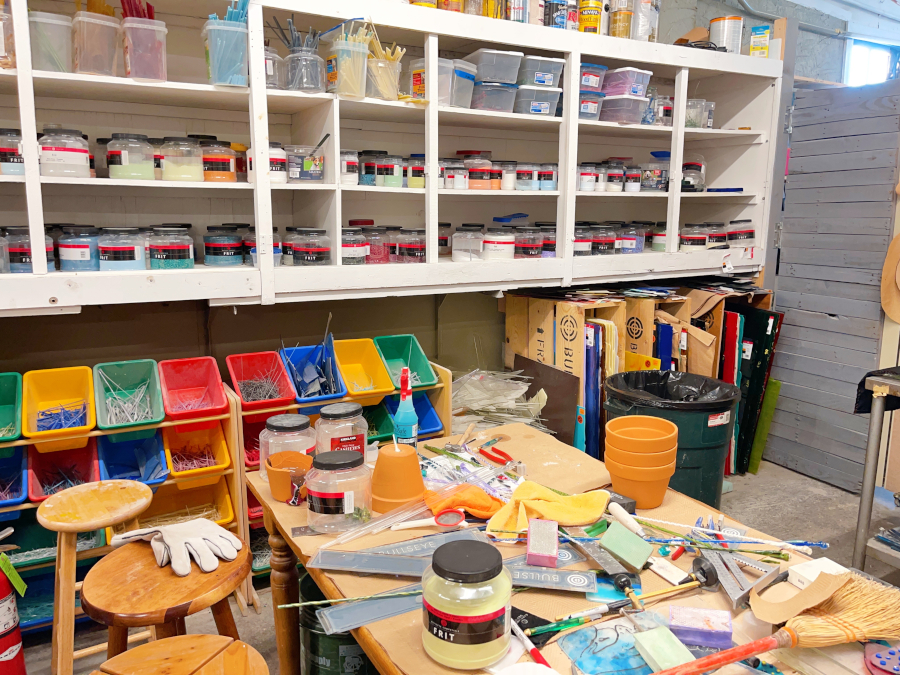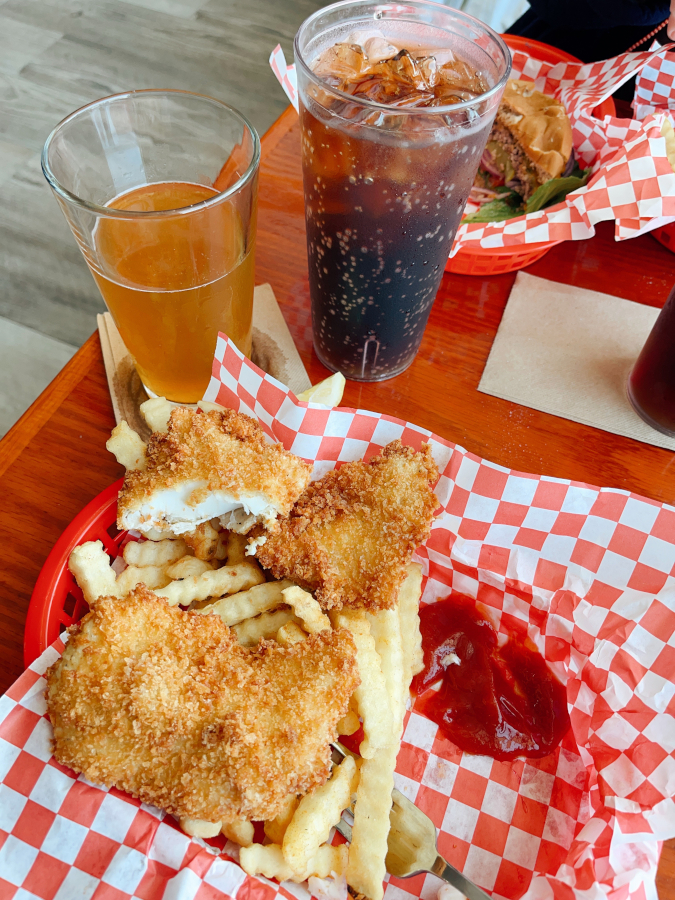 I will dream about this fish for the rest of my life.
Day 3: Juneau
Mom and I had breakfast again at the Library, then we left the ship to meet up with our excursion group on the pier.
Today's excursion was the Mendenhall Glacier Explorer. William was our fantastic tour guide and he drove us to the glacier, gave us 1.5 hours to explore, and then drove us back. He was a dead ringer for Jay-Z and provided really interesting Juneau information and trivia during our time with him. A+ for William.
The Mendenhall Glacier was really pretty and it has a great Visitor's Center (more magnets!).
Mom and I walked around and shopped at a bit once we returned to the pier and I have to say: our Juneau experience kinda sucked. SUPER touristy, full of cheap jewelry shops, etc. You know… the stereotype of a cruise ship port. We just didn't enjoy it and quickly decided to head back to our ship.
We had lunch and cocktails at the Pool Grill, then I went back to my room and took a 3 hour nap. Again, I sleep SO WELL on this ship and I will miss it so much once I return to dry land! We had dinner at Prime 7, the ship's steakhouse, and it was a really nice experience. Dessert of a caramel popcorn sundae was the highlight.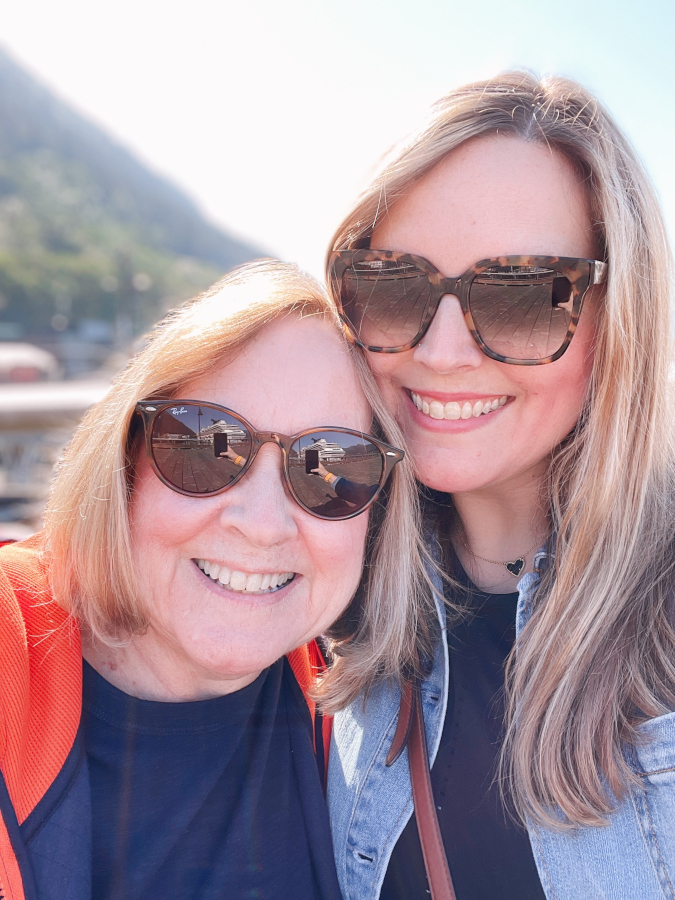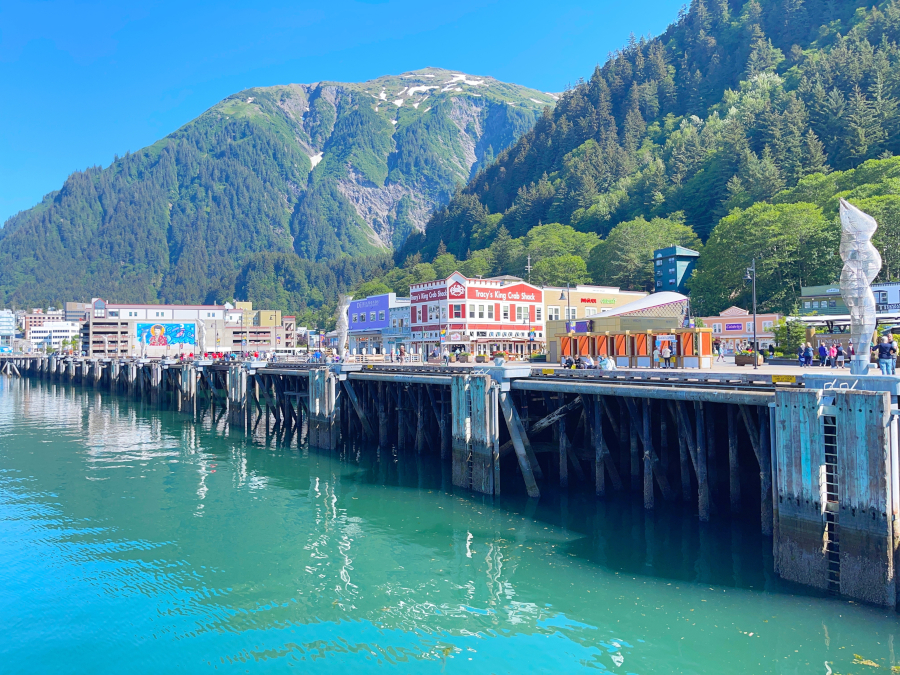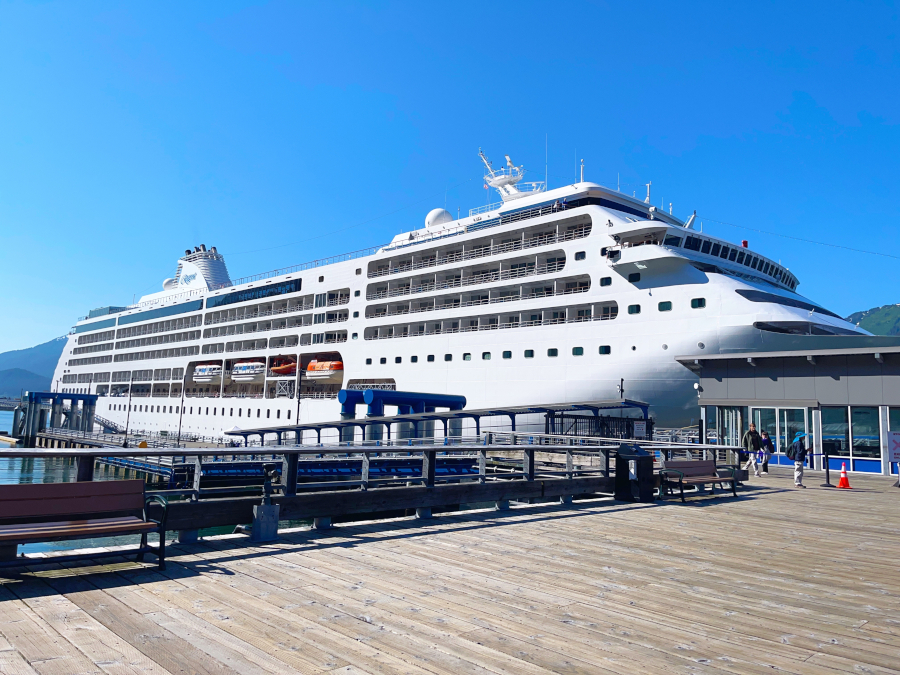 There's our girl!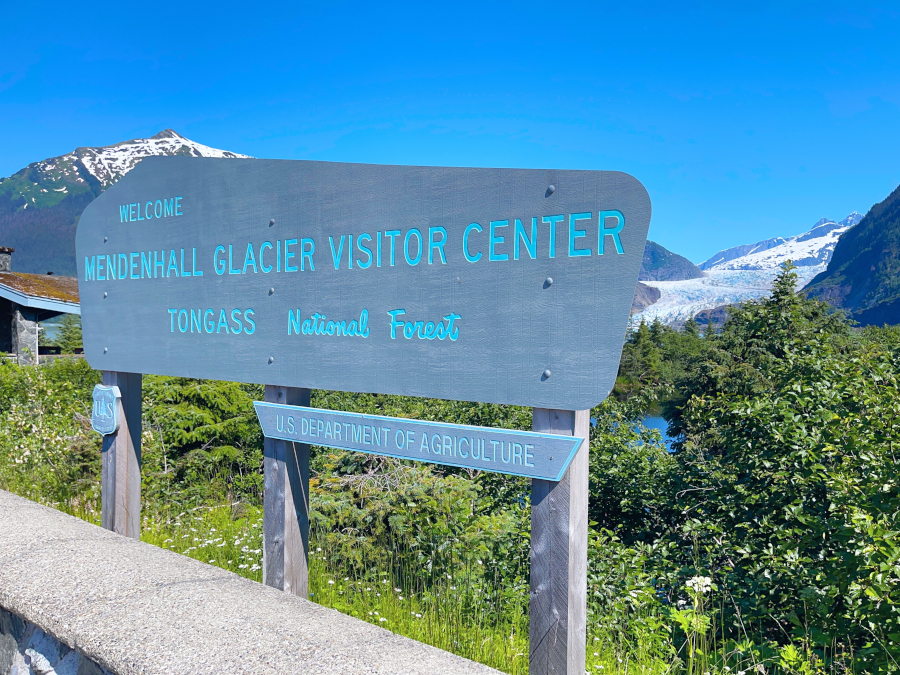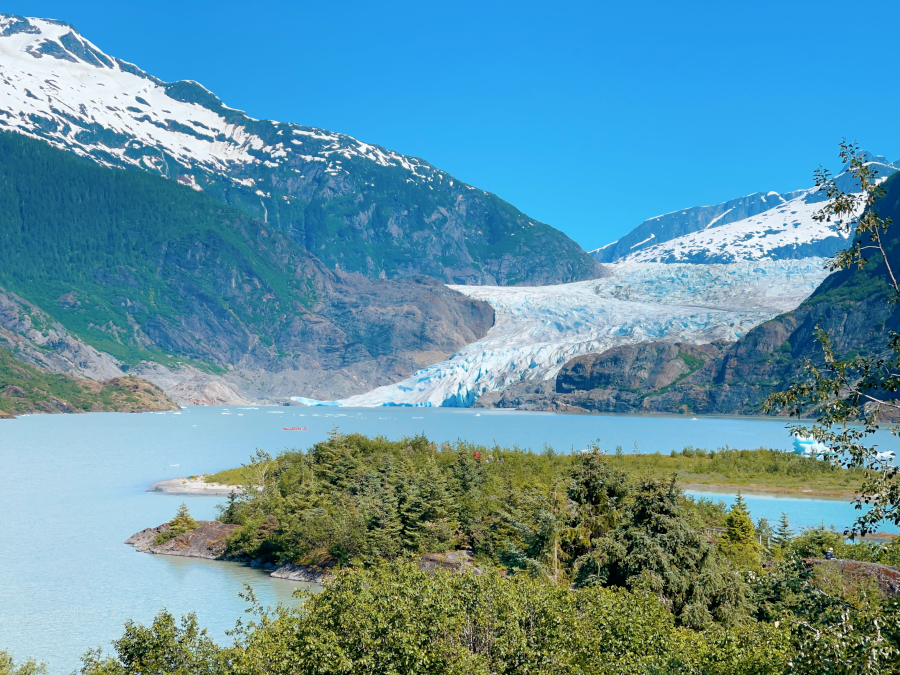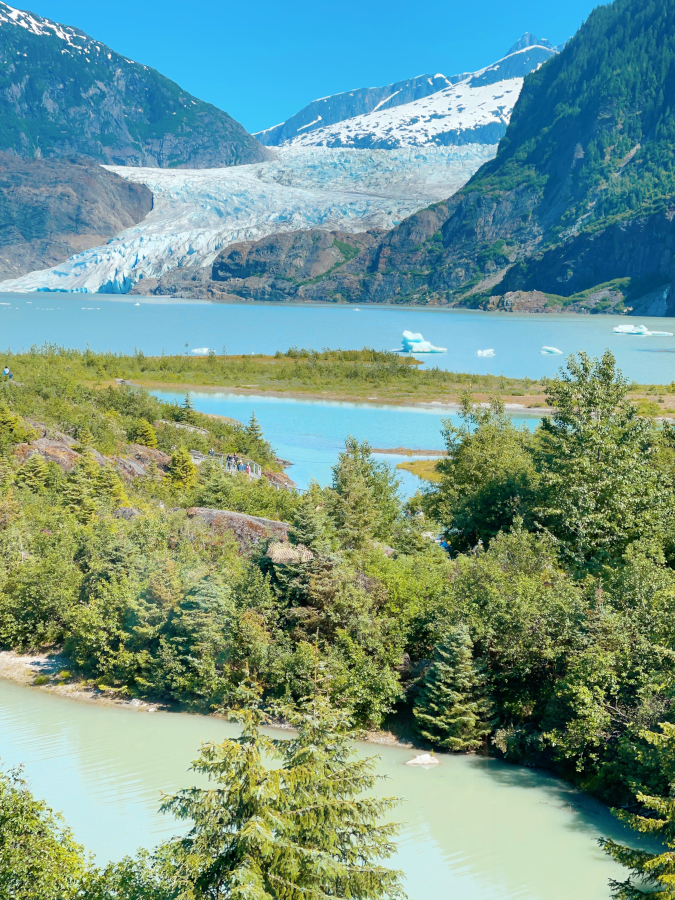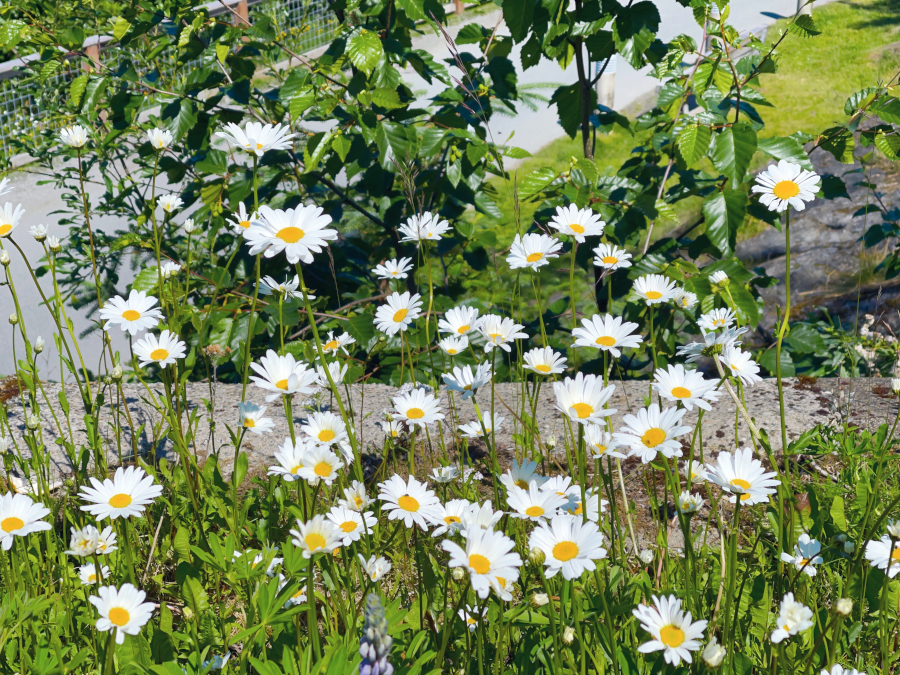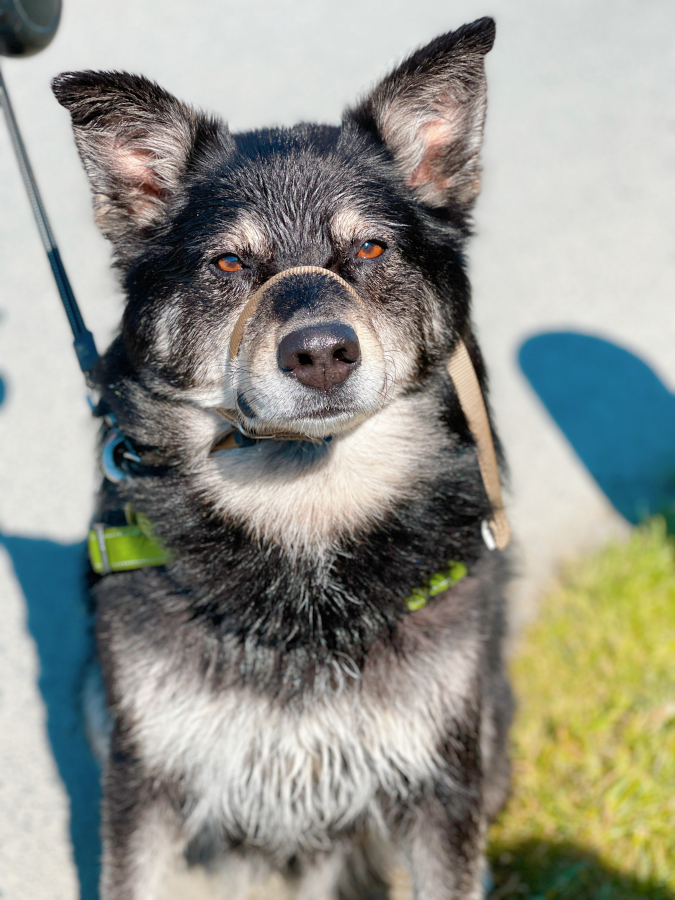 Another Dog of Alaska. Meet Ziti. Her litter was named after pasta shapes!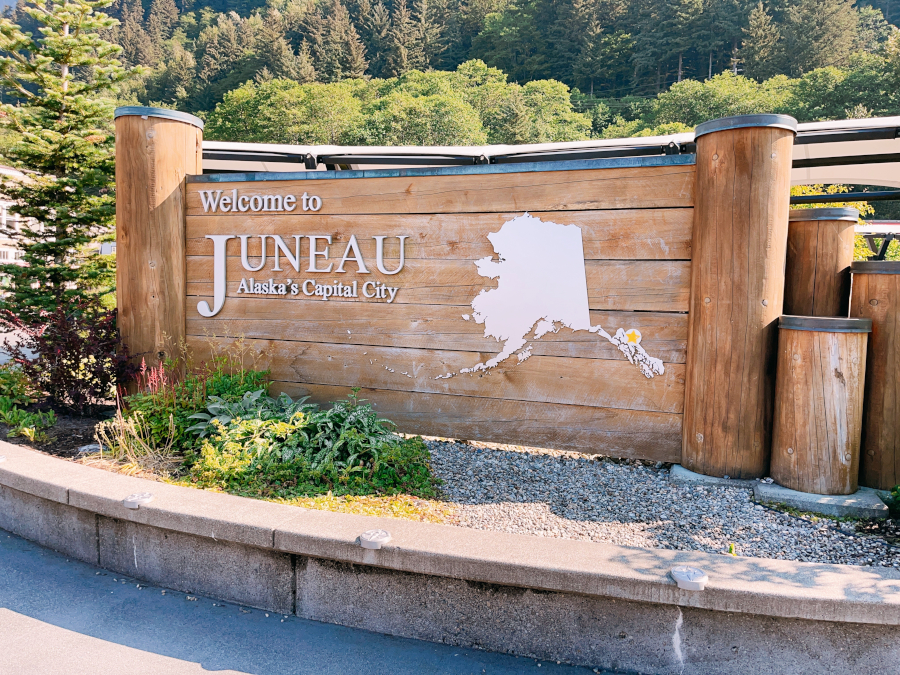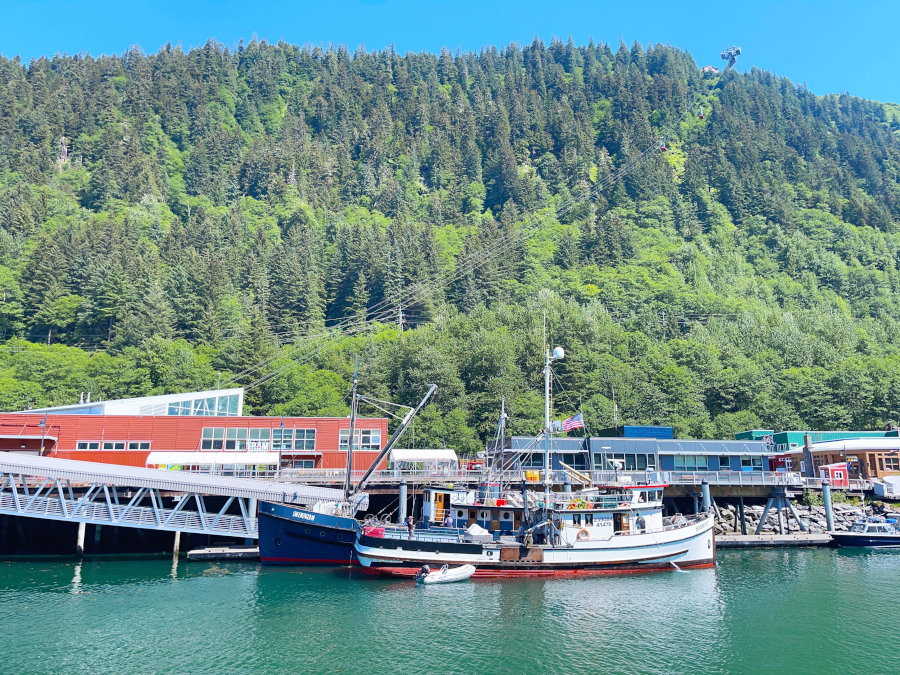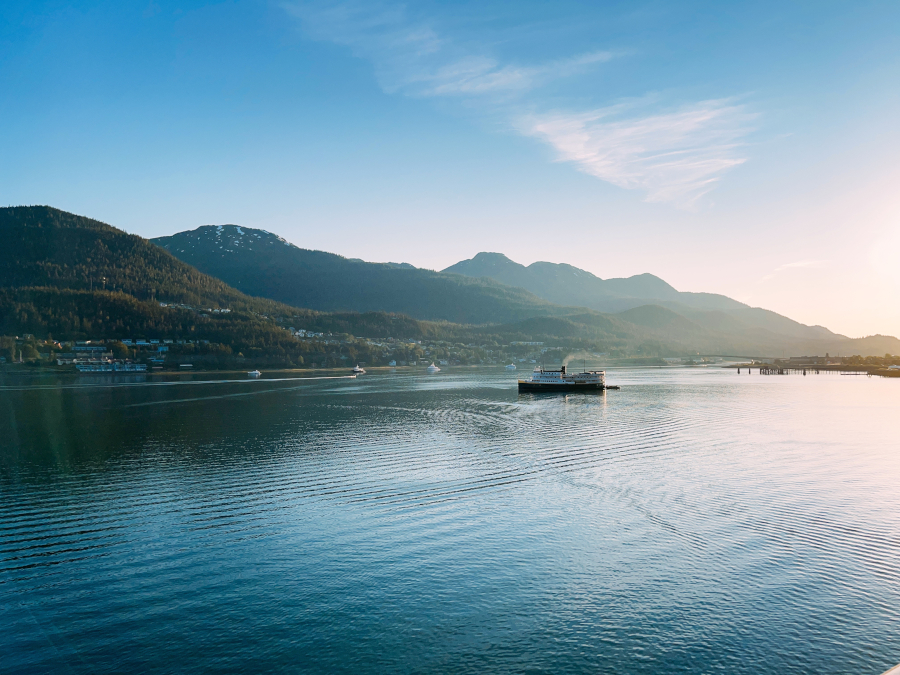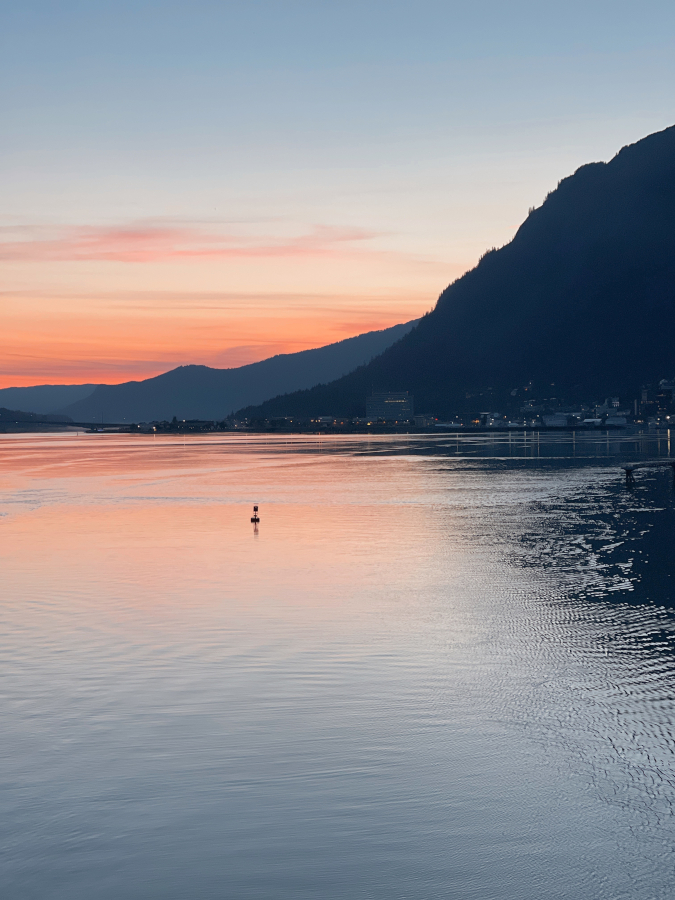 Day 4: Skagway
Mom and I had breakfast again at the Library then made our way off the ship (sensing a theme to our morning routine?).
We were originally supposed to be tendered ashore, but at the last minute the ship was able to dock instead.
Today's excursion was the White Pass & Yukon Route Railway, which was a 2.5 hour long roundtrip train ride up a mountain to British Columbia and back. Those people chasing gold in the late 1890s were nuts!
The train followed a path blasted out of the rocks in 1898 during the height of the Klondike Gold Rush. The train climbs 3,000 feet in about 20 miles — and along the way you see waterfalls (Bridal Veil Falls), Dead Horse Glutch (named after the horses loaded with prospecting gear that fell to the bottom of the gorge), and even a grave site for two men who died during the construction of the railroad (the men were killed by a huge boulder that fell on top of them; they and the boulder remain untouched, with a simple cross marking the site of their death).
After our tour wrapped up, we did a little shopping and then headed back to the ship for lunch and drinks.
Much like the day before, I took a hard 3 hour nap mid-afternoon. This ship, man, I've never slept better. My parents and I ordered room service in their suite and we watched the whales in the distance off the stern.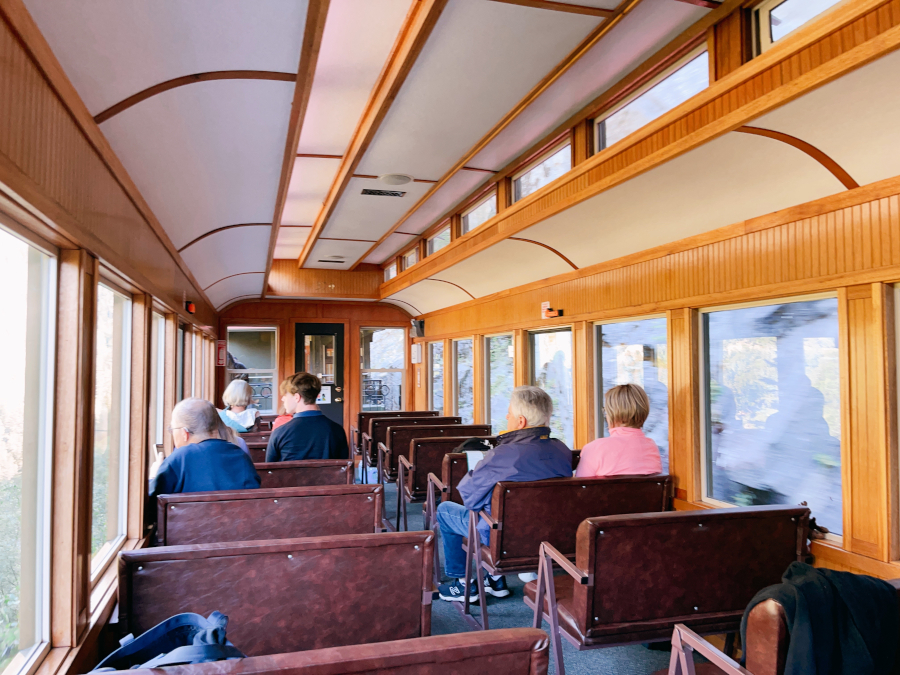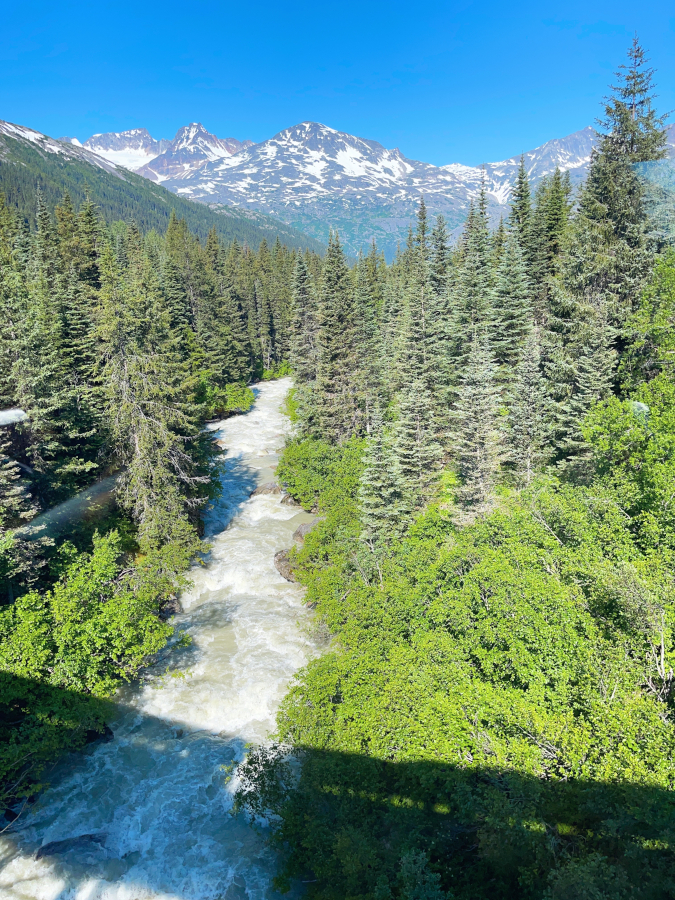 I love the little shadow of the train.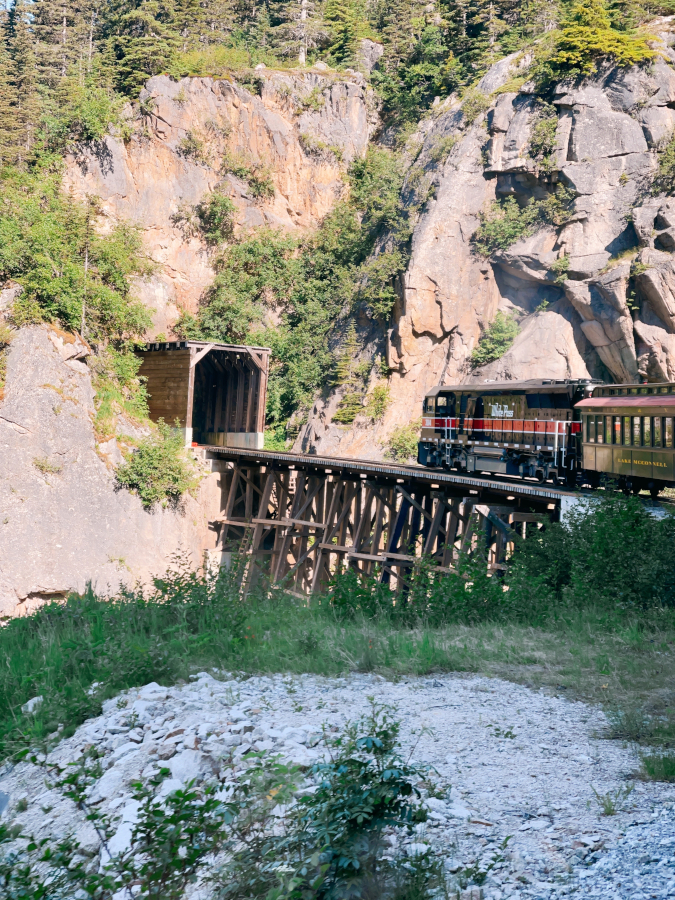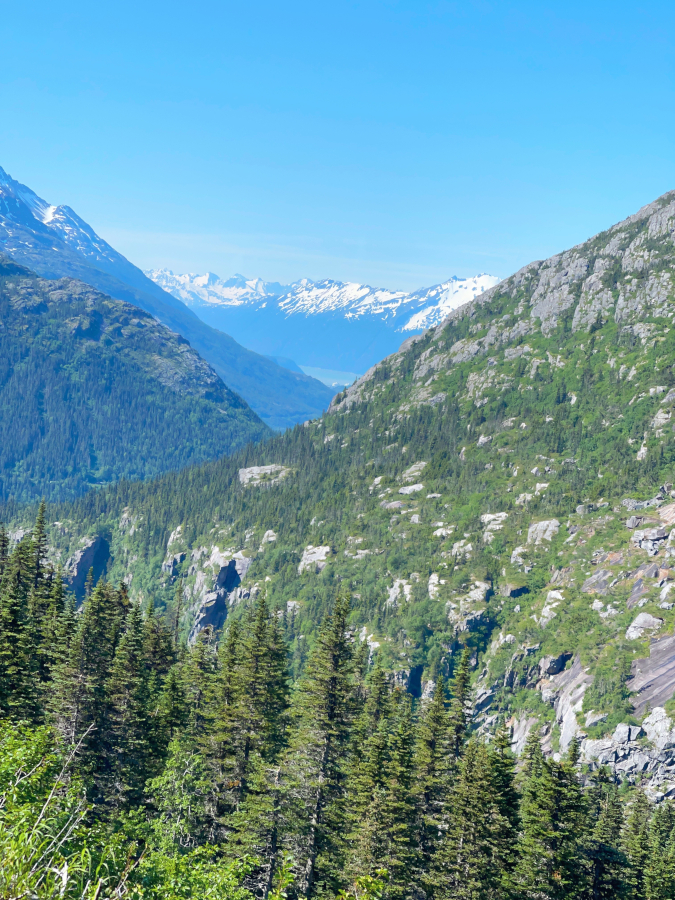 If you squint, you can see the cruise ships out on the water.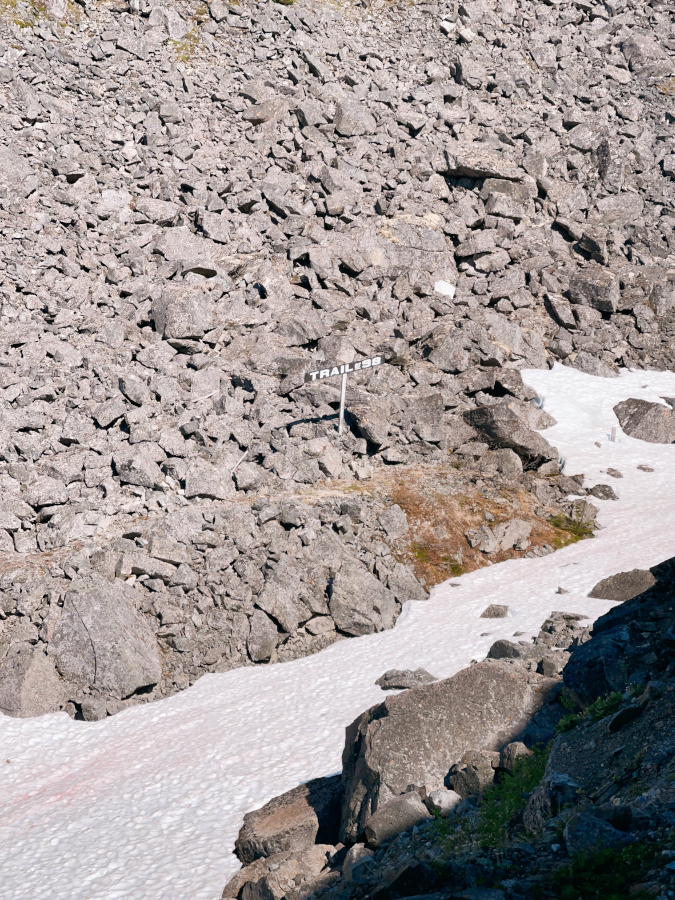 The original trail that people used. Can you even imagine?!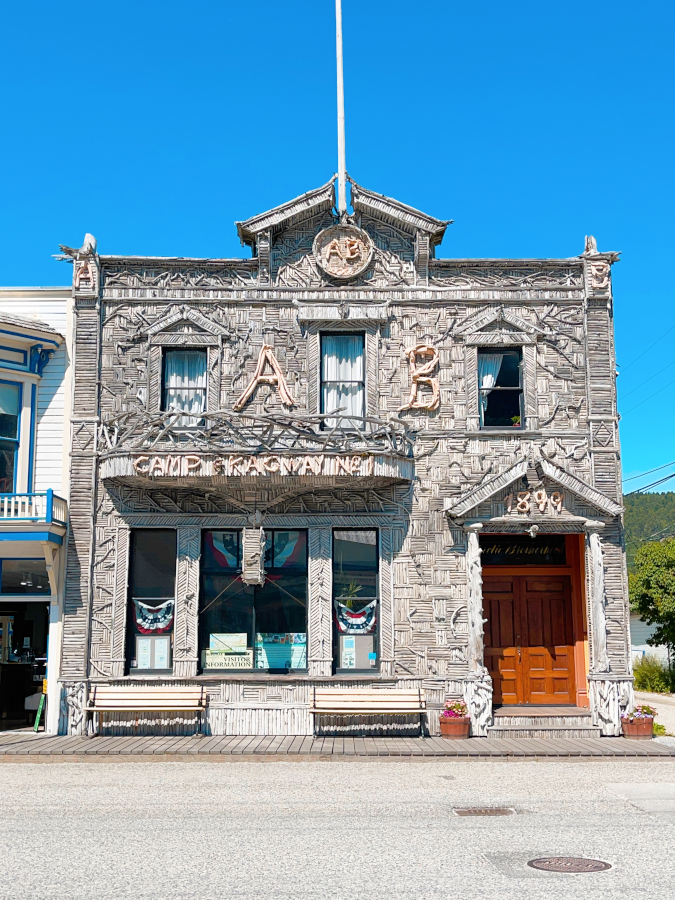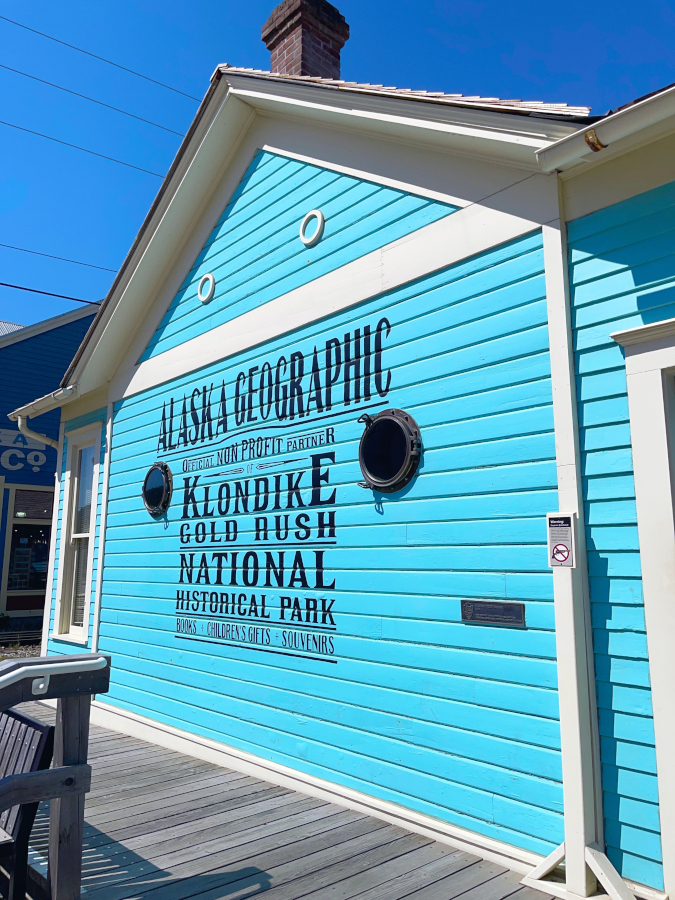 Day 5: Ketchikan
We had a relaxing morning on the ship and arrived at our port at about 11am.
Mom and I hopped off the ship and took the shuttle to Ketchikan. My first impression of Ketchikan was not positive — it was a pain to get to the downtown area, it was swarming with cruise ship passengers, it just wasn't my vibe.
But instead of saying the hell with it and turning around, I decided to walk about a mile around the downtown area… cause damnit, it had to be cute somewhere! And I was right!
Once I got into the RIGHT part of Ketchikan, I loved it. The Creek Street area was really cute and full of little gift shops. It's still 100% catered to tourists but at least it was charming and cute. I visited Dolly's House, the home of Ketchikan's most famous and hard-working prostitute (or "woman of negotiable affection"). She worked at her home from 1919 to sometime in the 1950s — and continued to live there until she needed nursing home care in her older age. Lots of rumors about Dolly — that she paid off the mortgage to the house within months because of her lucrative occupation… that she served her customers diluted alcohol so they'd have to buy 3x as many drinks… etc. Get it, girl.
Mom and I did a bit more shopping, then headed back to the ship for lunch and drinks on the pool deck! My parents had dinner that evening at the ship's Italian restaurant but I chose to stay behind and chill in my room. The seas were a bit more rough on this night, so my dad continued to struggle with seasickness. I was fine, however, continuing to sleep like a babyyyyy!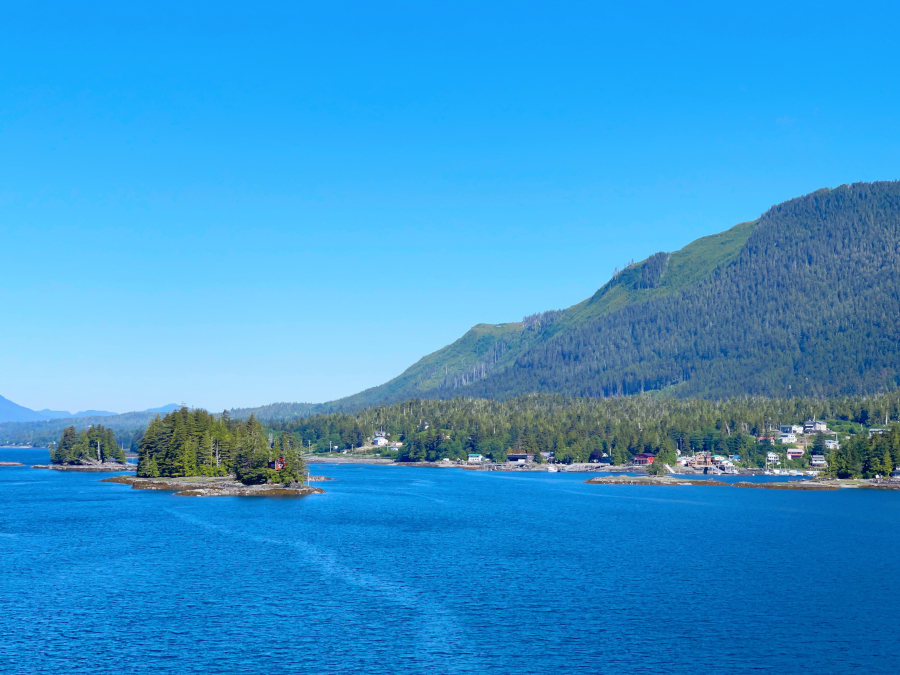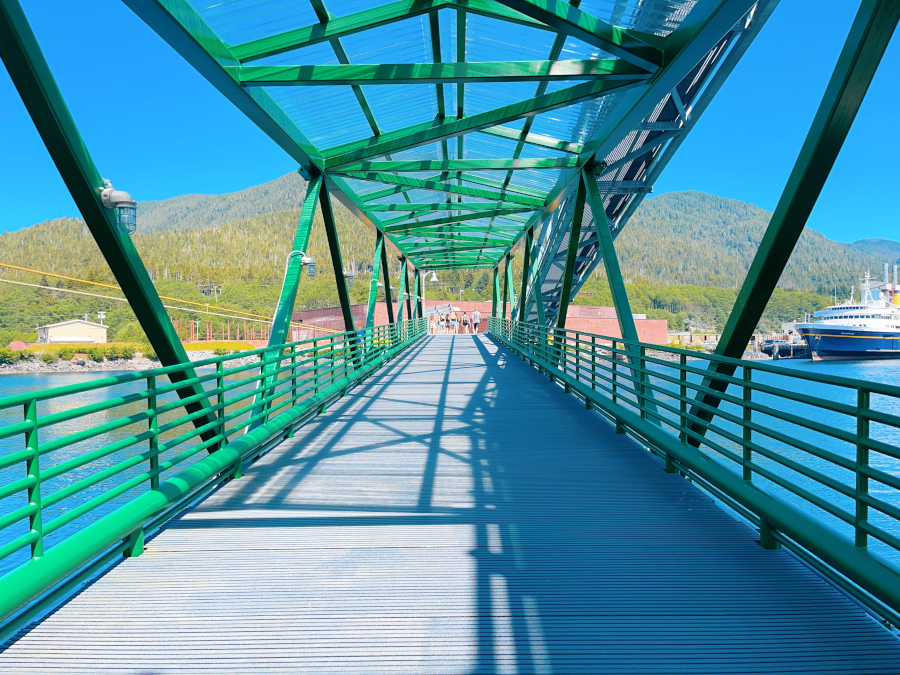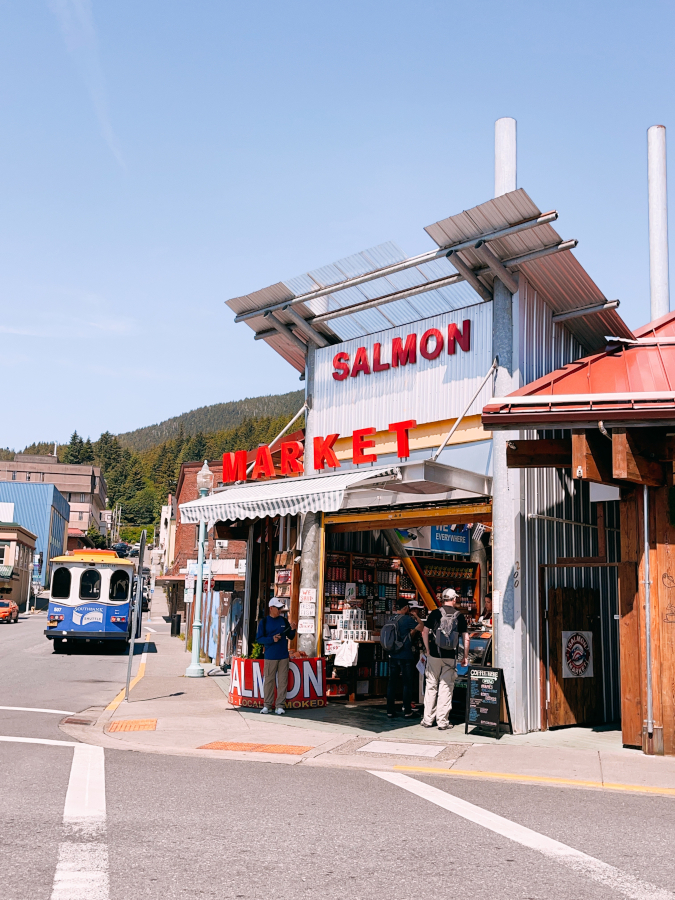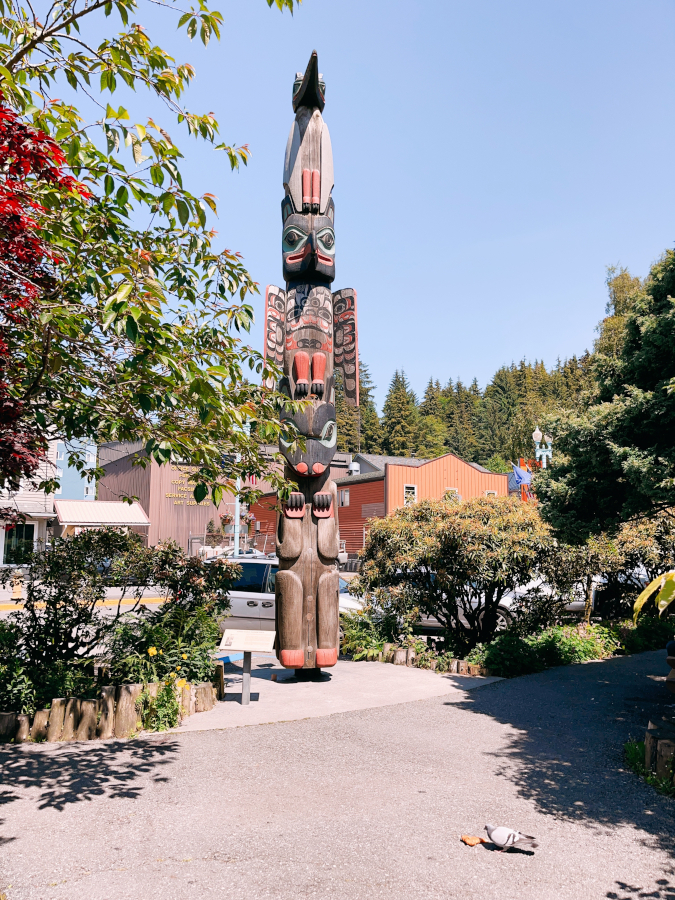 Fun fact: this is the totem pole that is featured on US passports!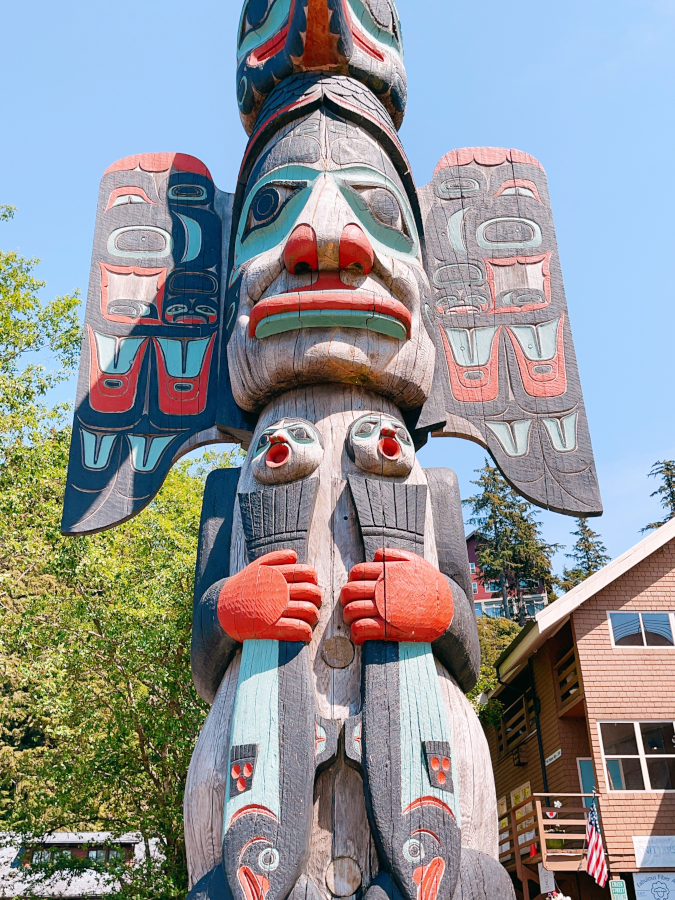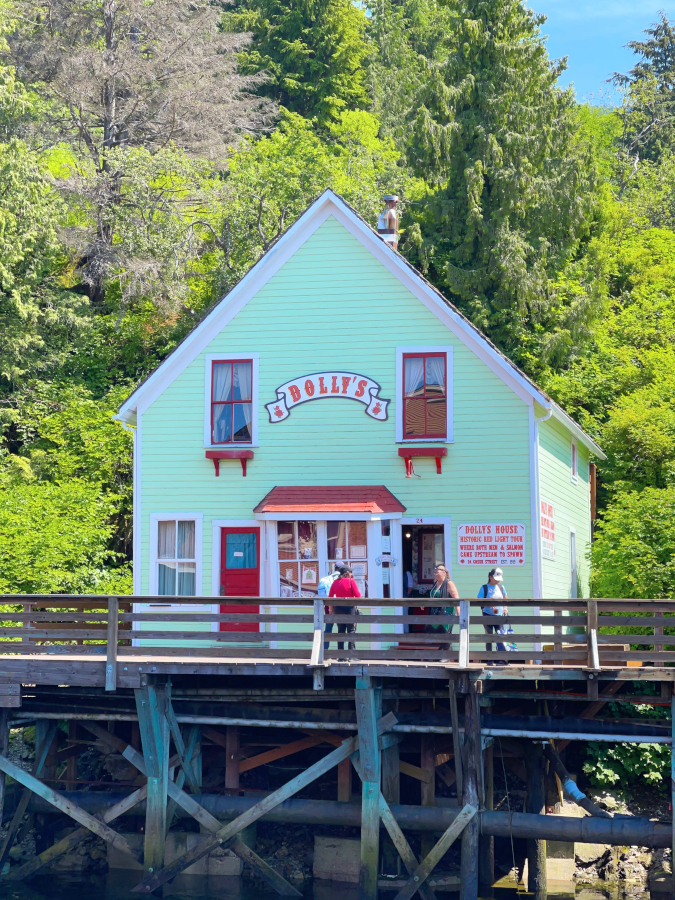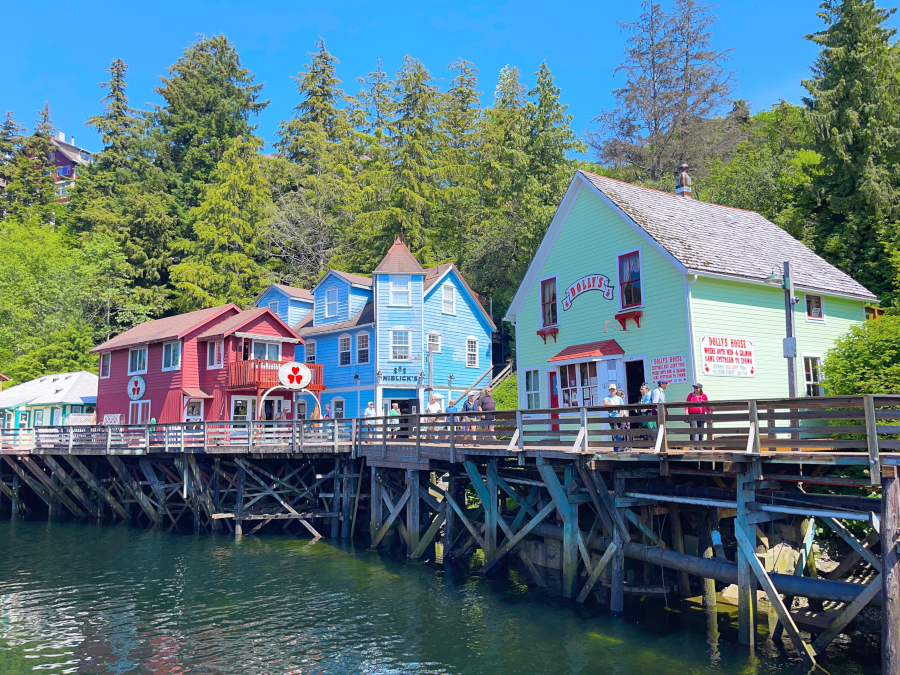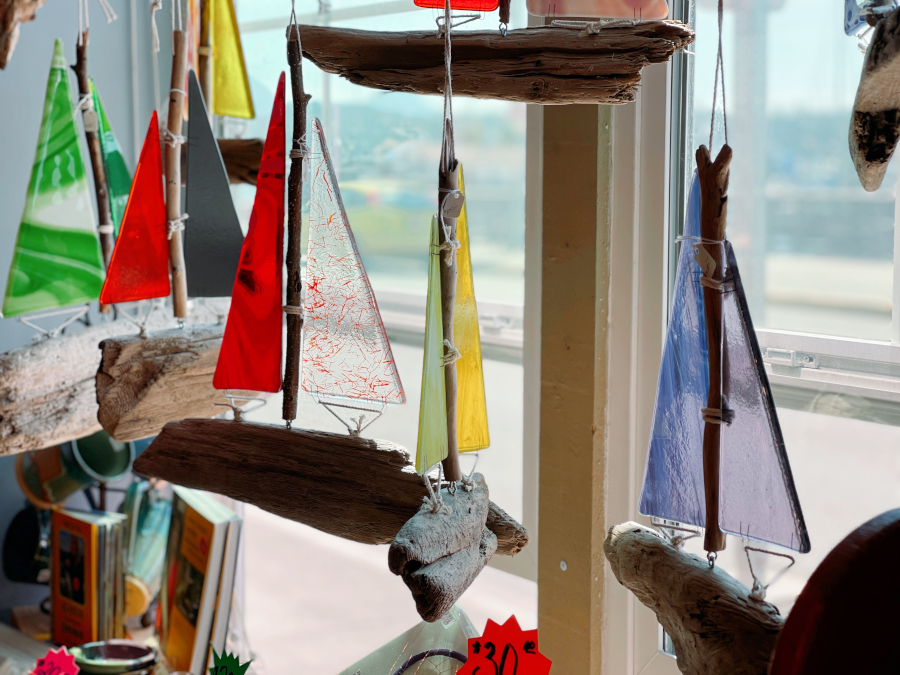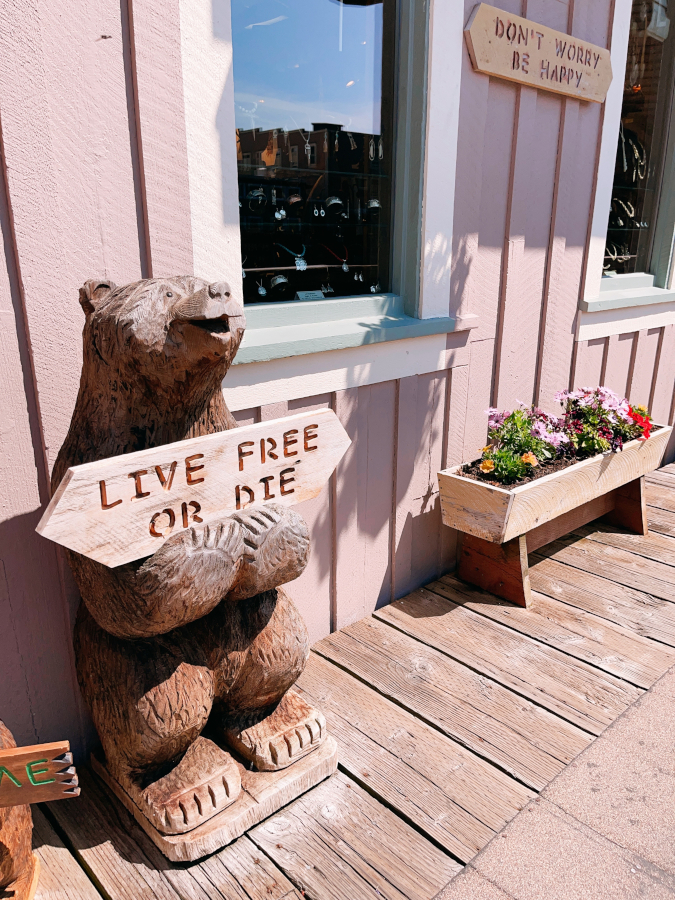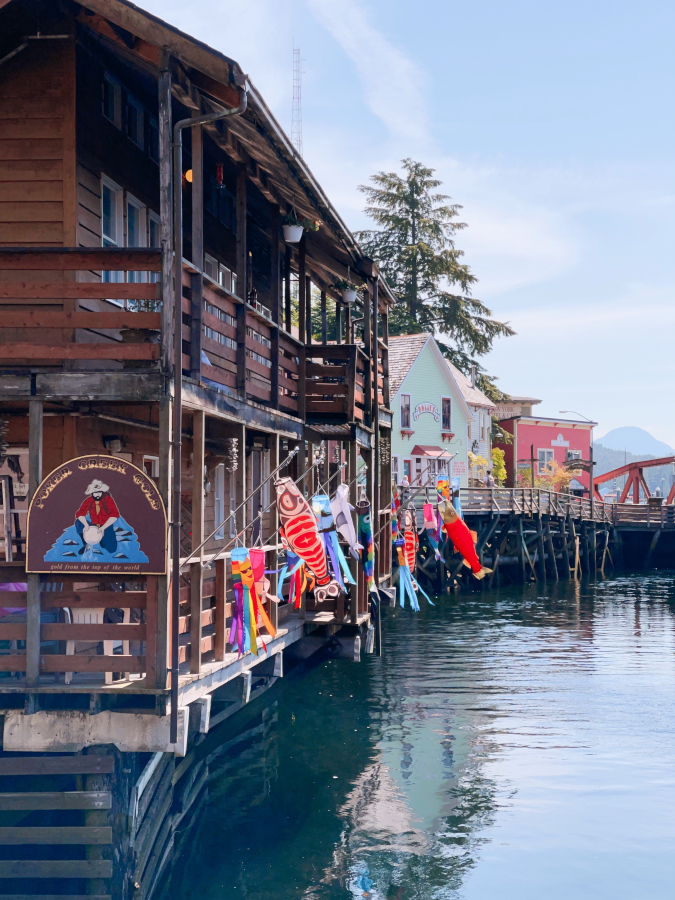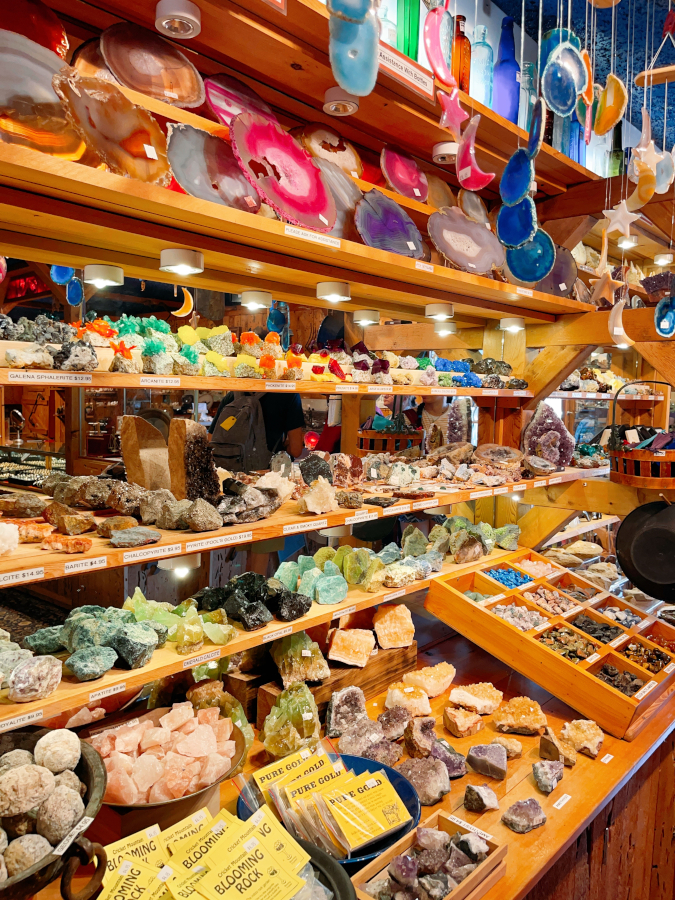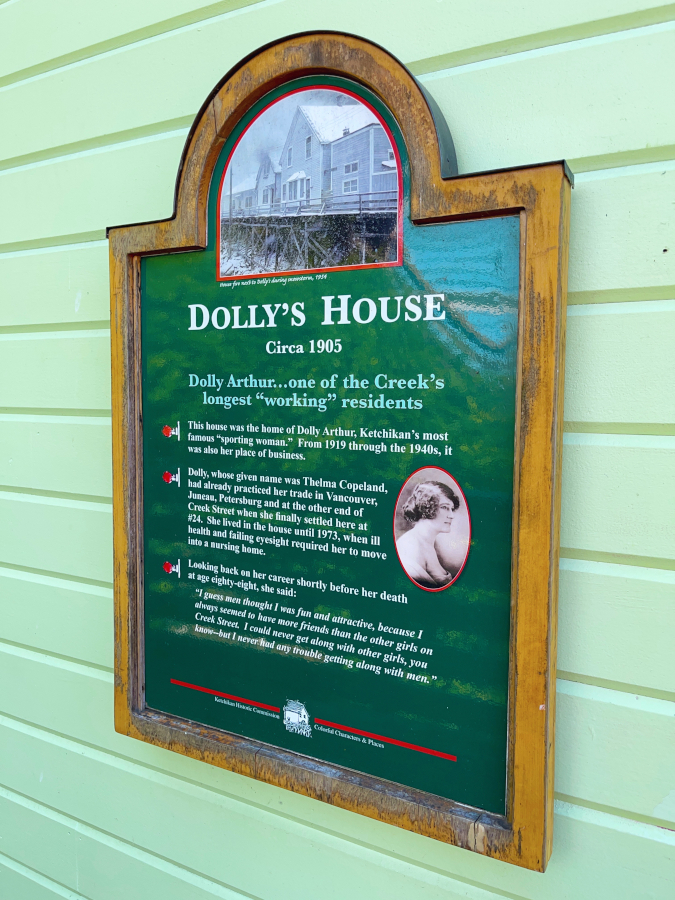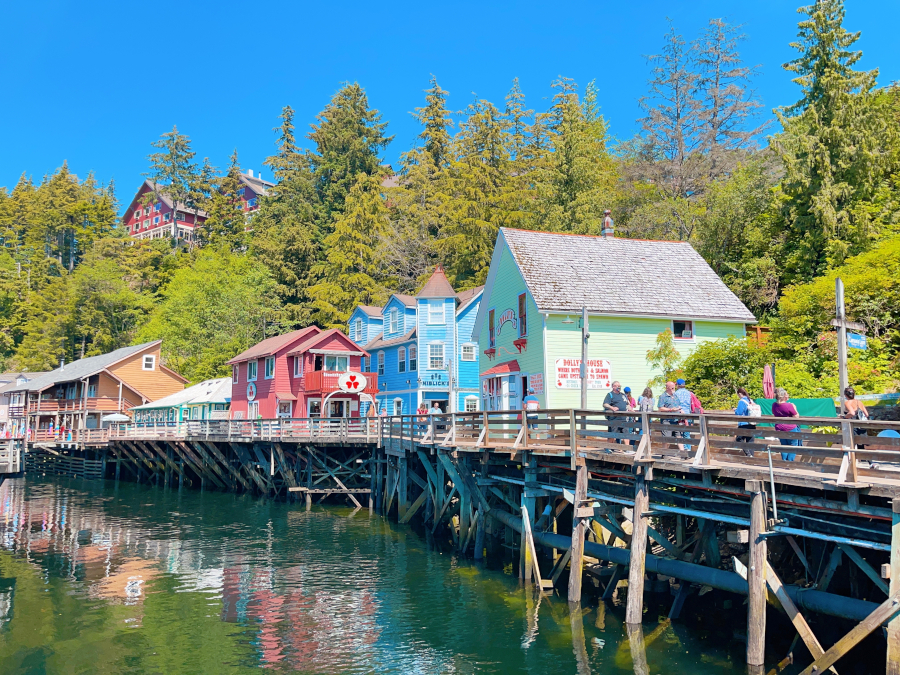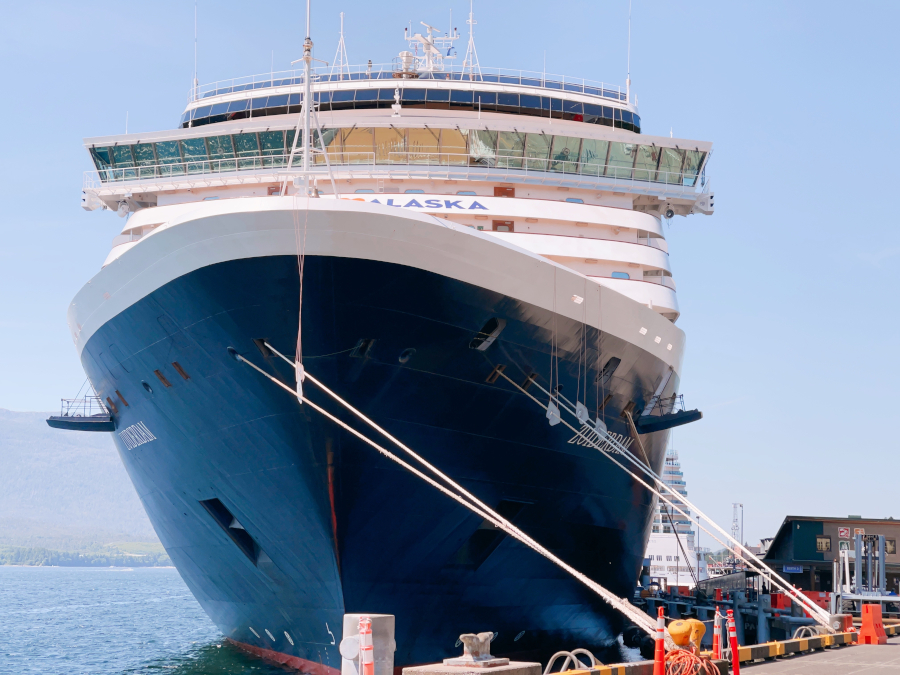 Not our ship – but holy cow, aren't they enormous?!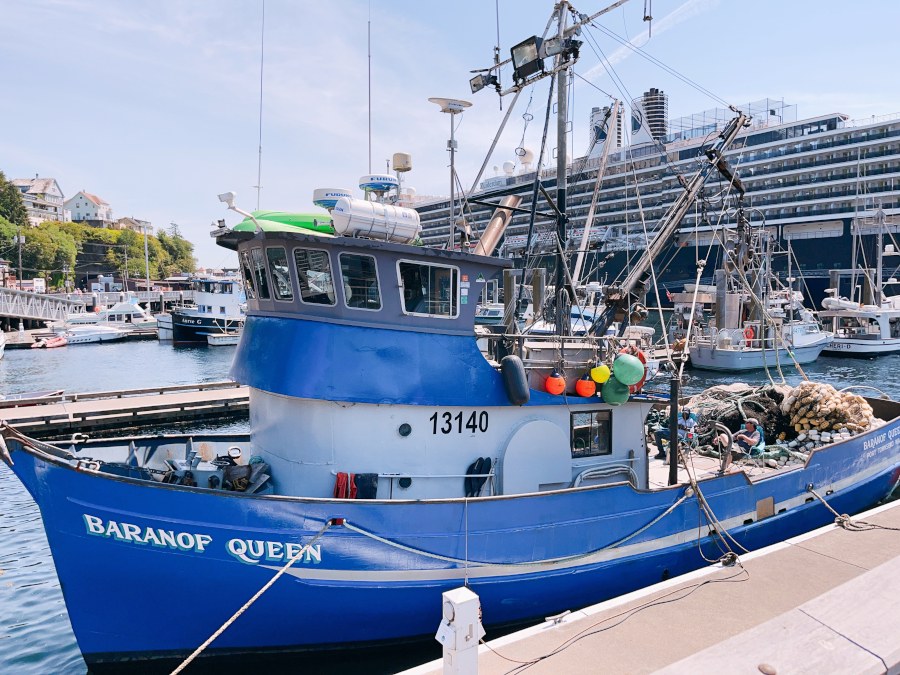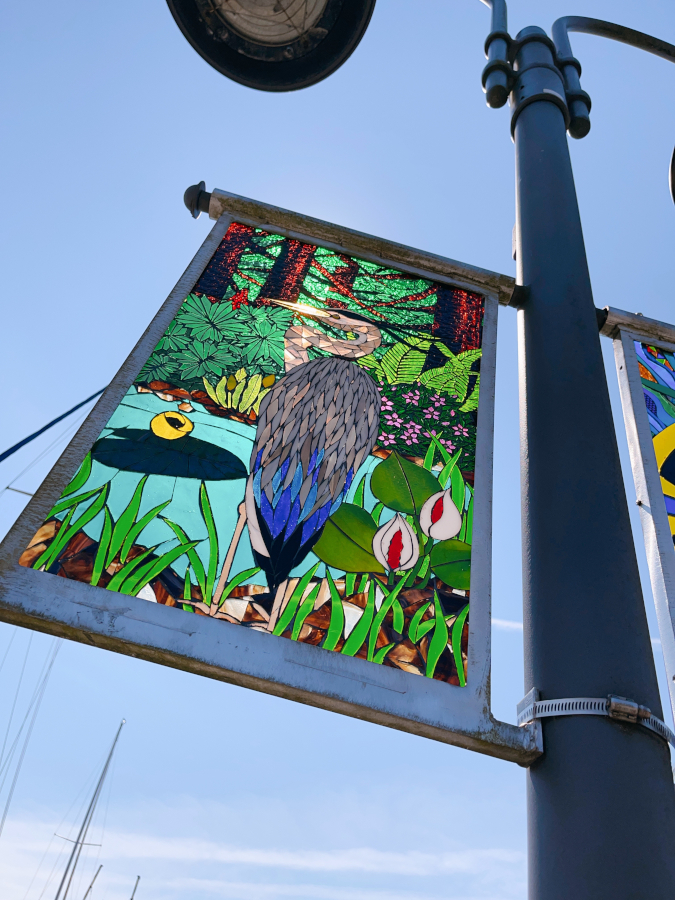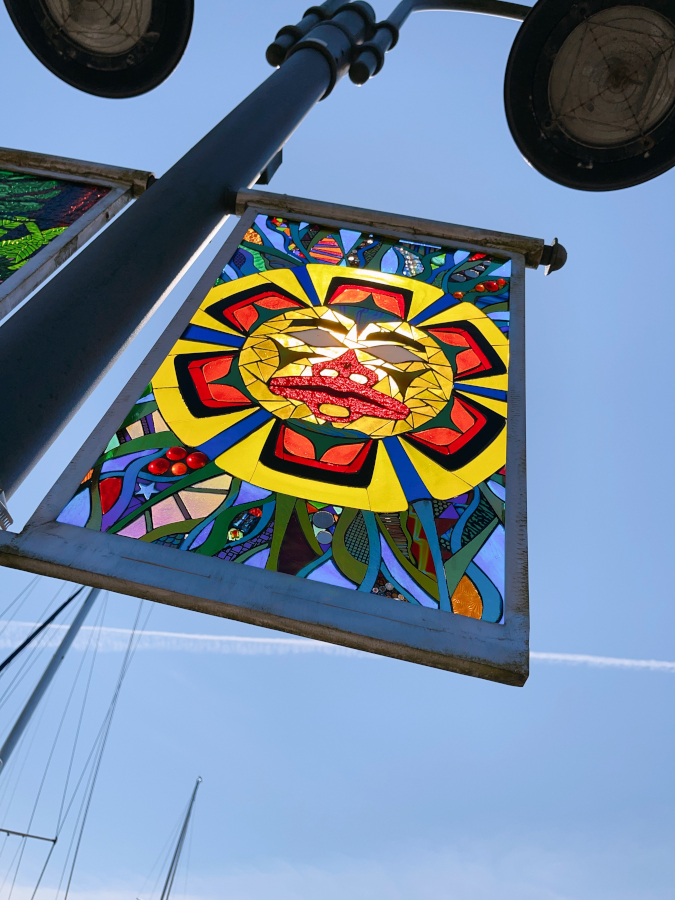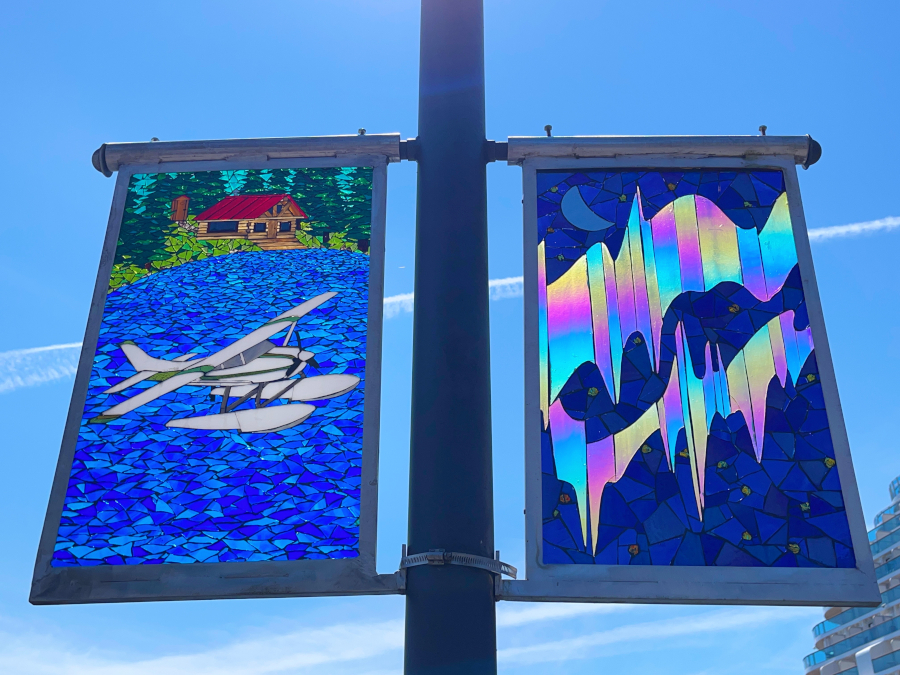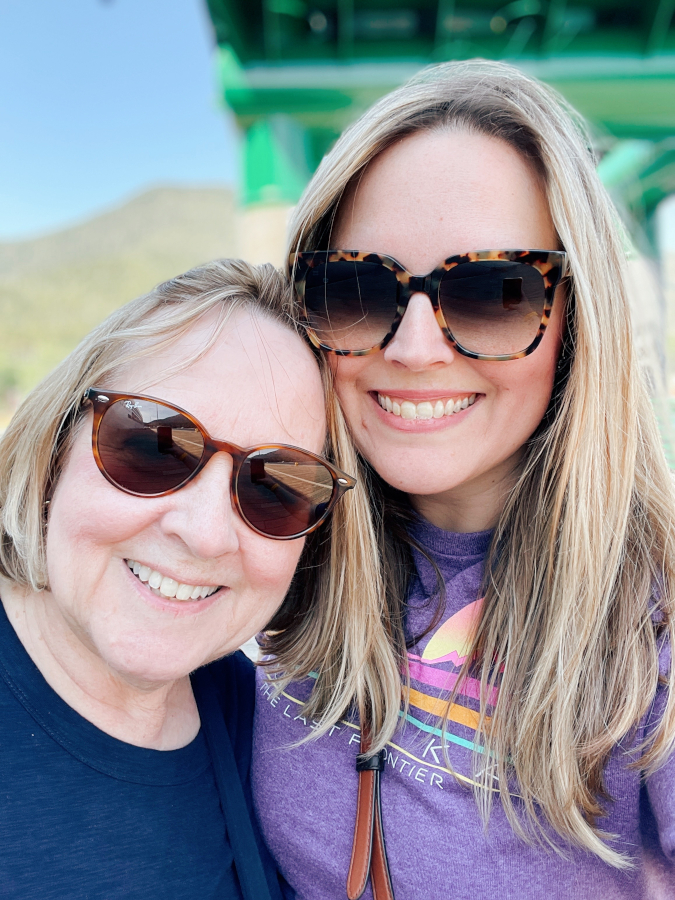 Day 6: At Sea
A bit of a boring day at sea! But also really relaxing and nice. But the big news was that another ship in the area hit an ICEBERG! OMG. It was a Norwegian Cruise ship and they were just starting out — the whole trip was canceled and the ship had to be taken to Seattle for repairs. Can you believe it… an iceberg!
Day 7: Vancouver / Disembarkation
Overall, our disembarkation process was smooth.  We just didn't know what to expect because we had never done it before. I wish I could have spent more time in Vancouver and would love to go back and visit someday!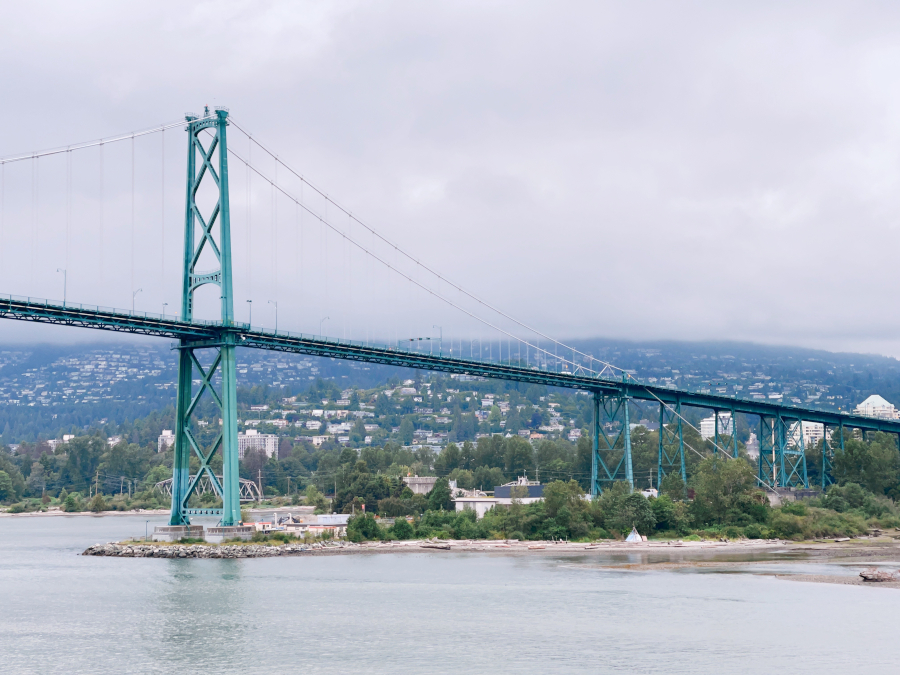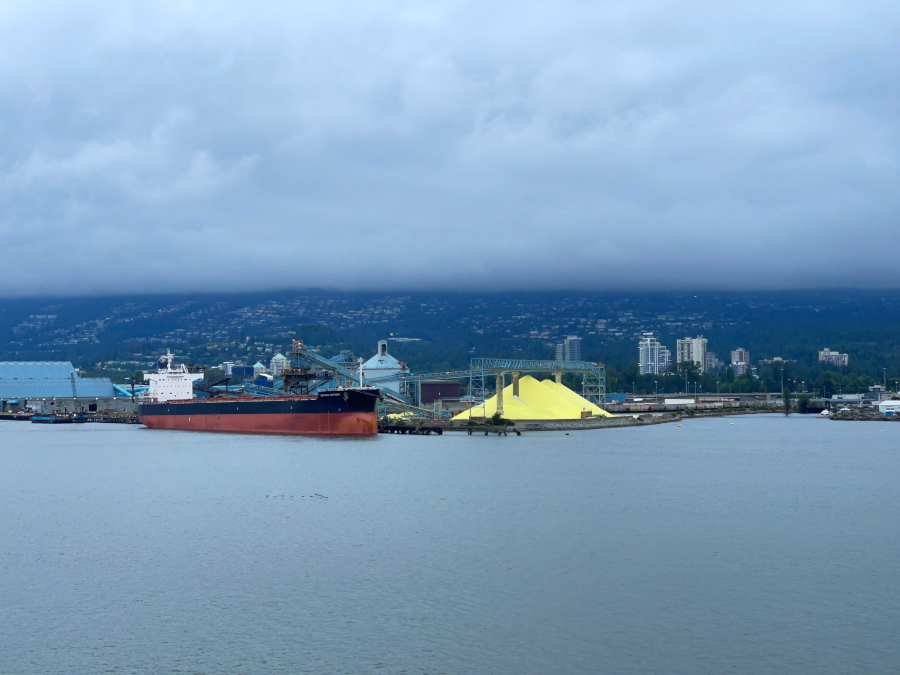 The Big Ass Pile of Sulphur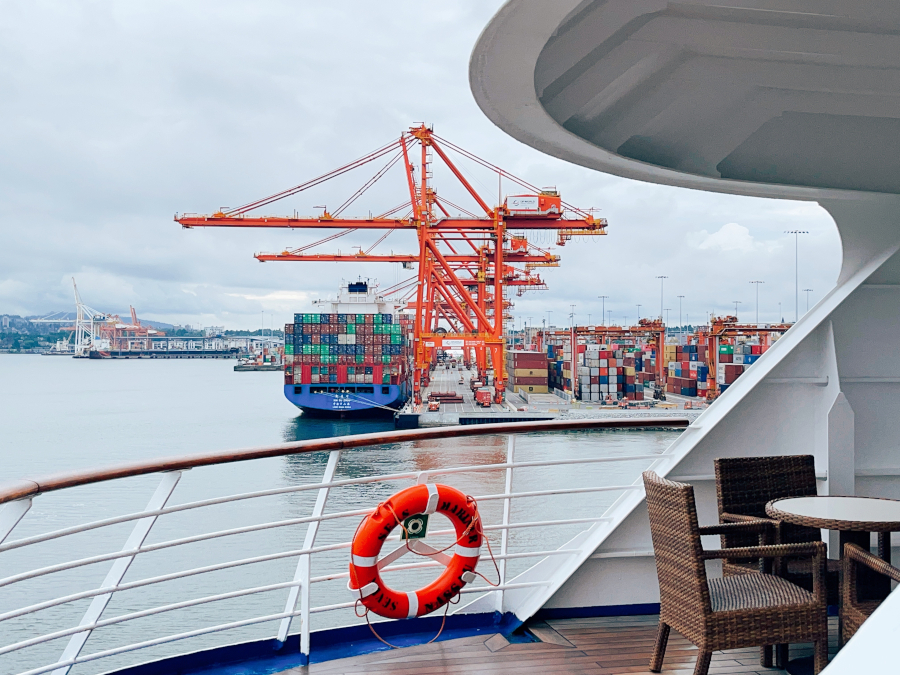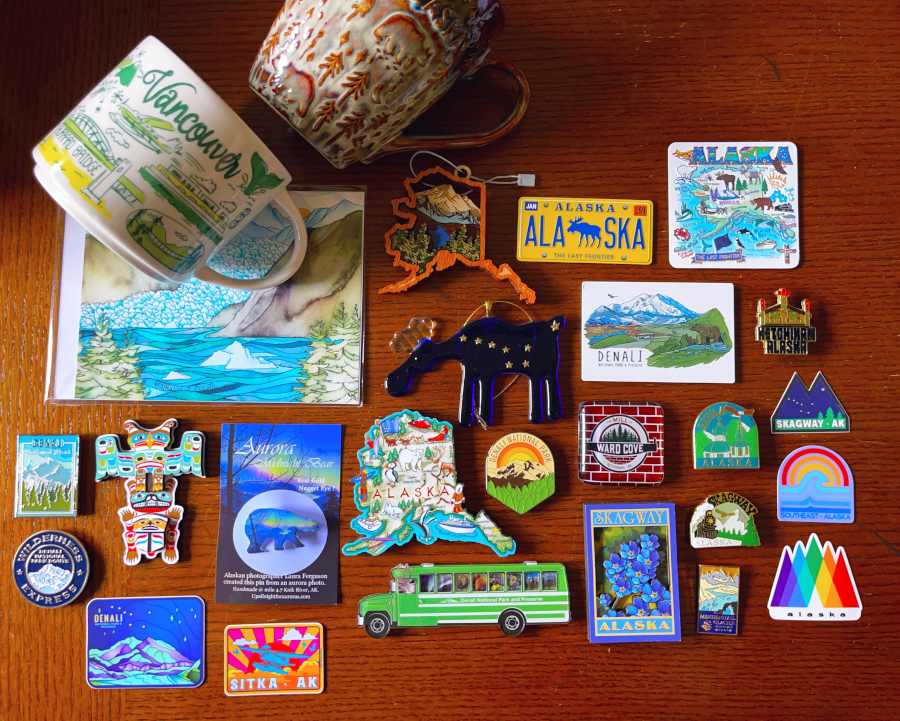 My haul of kitschy souvenirs!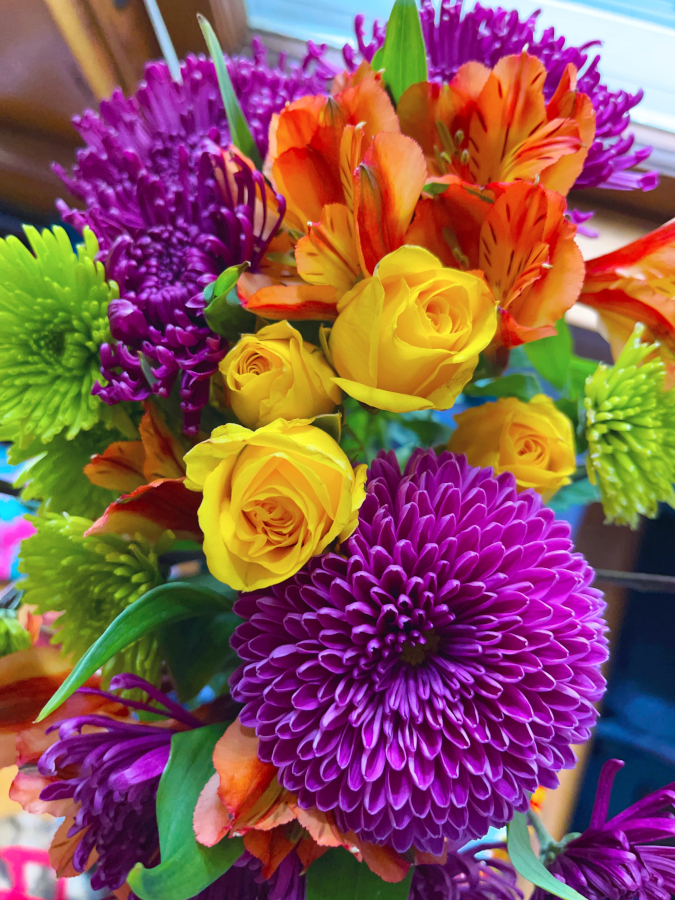 Mike surprised me at the airport in Appleton when we got home. I had no clue he was coming and I nearly cried. Hugging someone you love after a long time away from home is the BEST.
The Ship / My Thoughts on Cruising
We were on the Seven Seas Mariner and it was a beautiful, elegant, gorgeous ship. It truly felt like a 5-star hotel and I have been forever spoiled with this being my first cruise.
The only true negative was the food — I just expected better and it was so mediocre!
The cruise was all-inclusive – meals, drinks (alcoholic drinks, too!), gratuities, etc were all included. It was SO NICE to just be able to order whatever, whenever and not receive a bill to pay.
Another thing I didn't love was the required "elegant casual" dress each night. I didn't want to bring dress clothes on vacation… but it's a requirement.
I wasn't seasick at all, thank god. I had the best nights sleep of my life on the ship, to be honest.
Alaska's beauty was unreal – I would highly recommend that you go and see it with your own eyes! Just stunning natural beauty everywhere you look. I loved Sitka the most and Juneau the least, as far as the port cities go.
I would gladly do another cruise but I also know that not much is going to top this experience on this cruise line!
My dad had some health issues during the trip, which is why you don't see him in hardly any photos. That was a bummer but I think we made the best of it.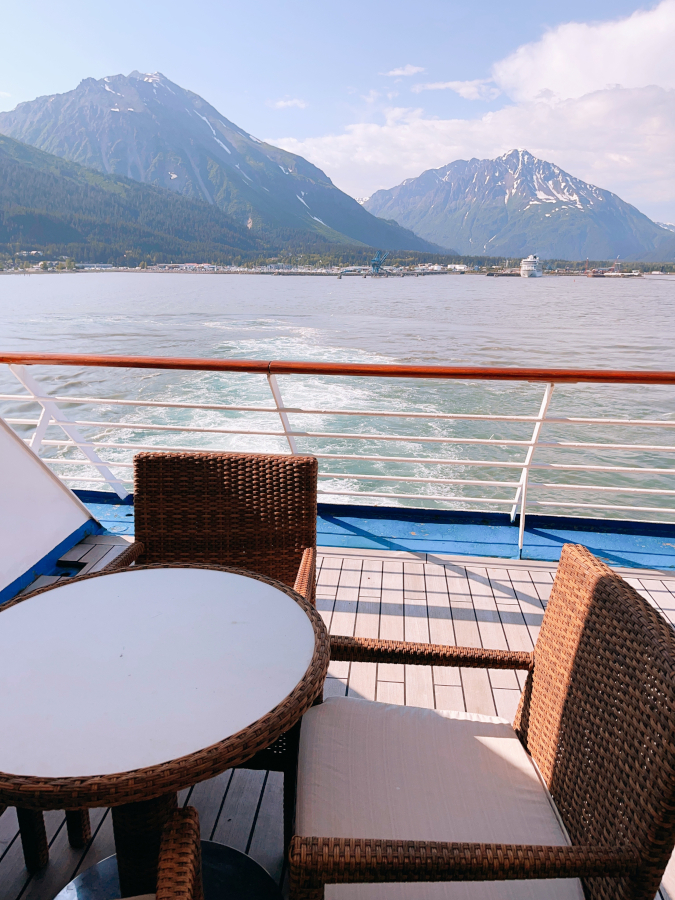 My parents had a suite at the back of the ship — with a beautiful and unobstructed view!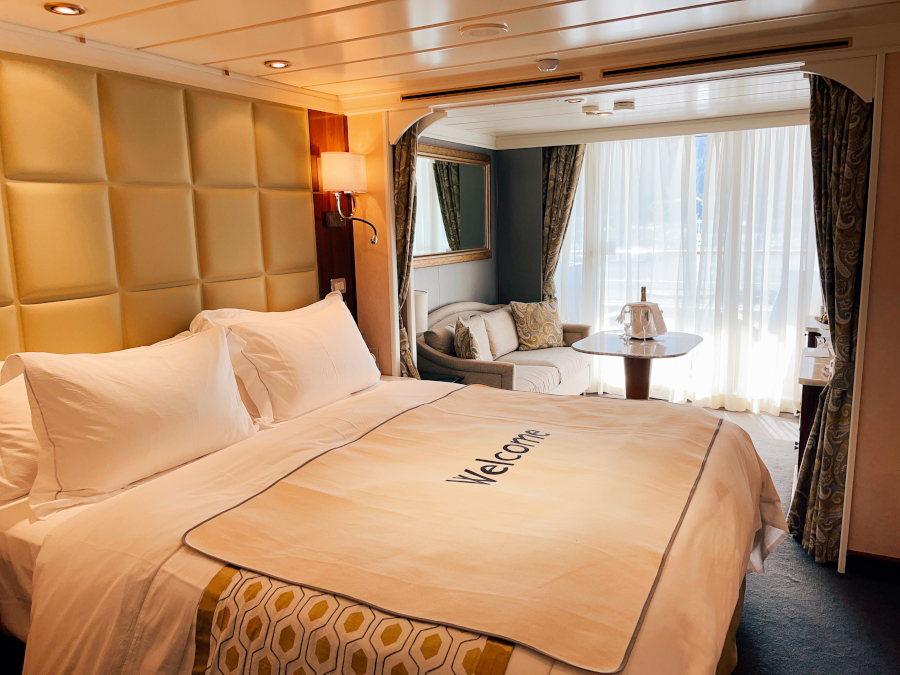 My room!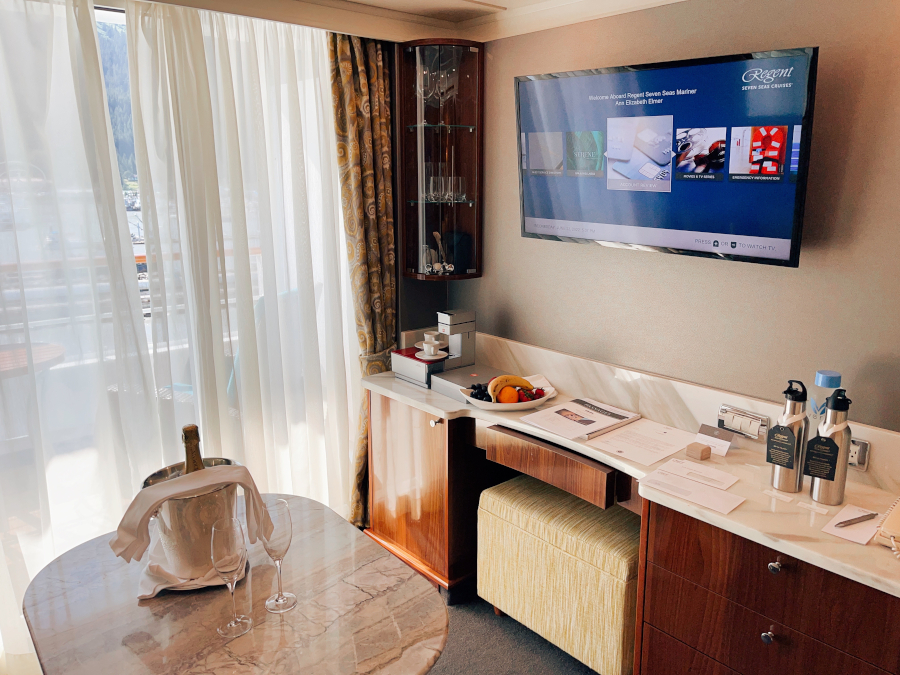 #958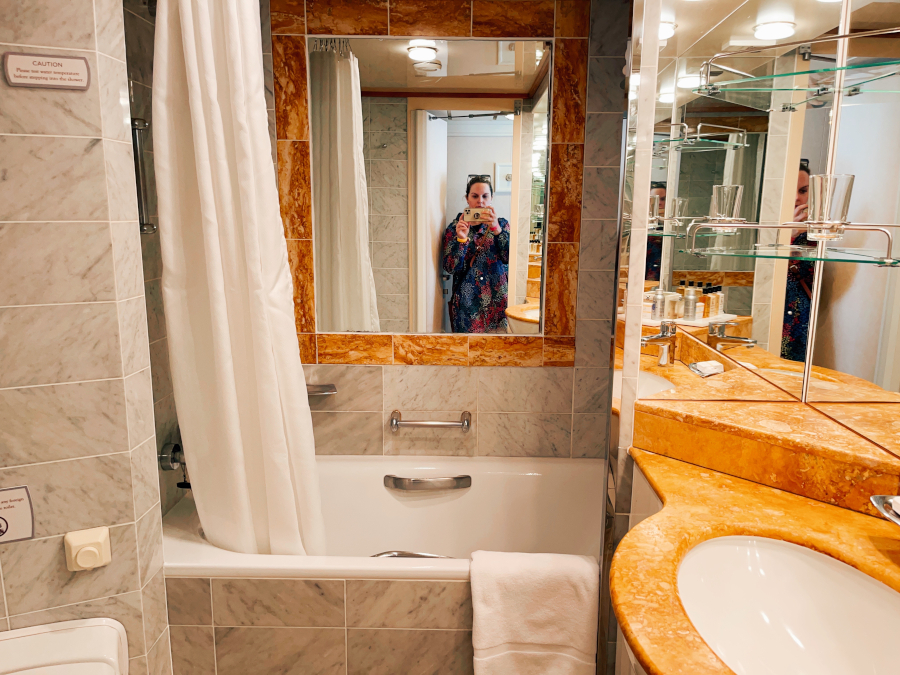 The bathroom was so nice!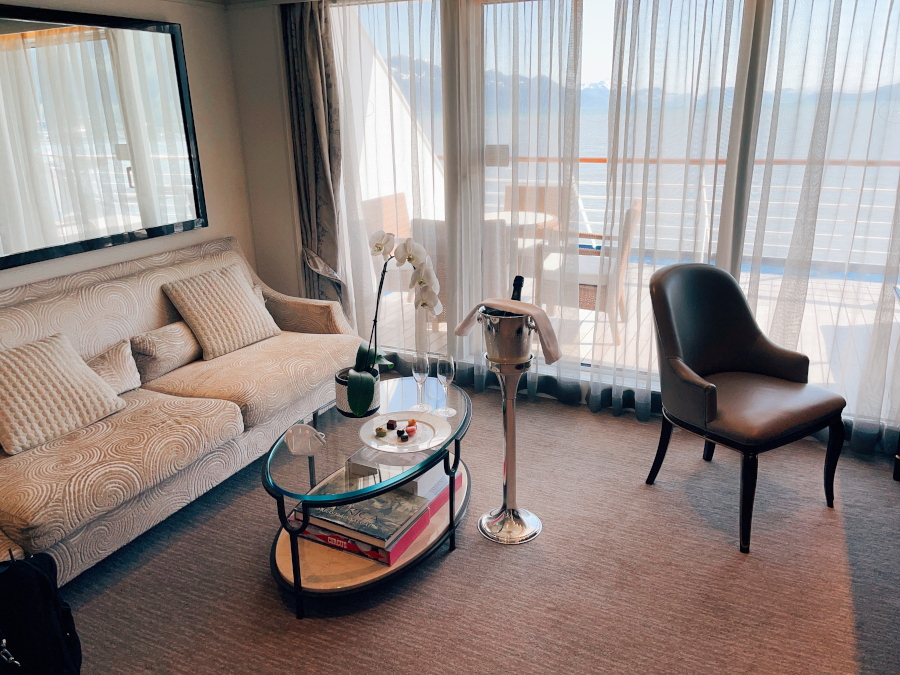 My parents' room – #990!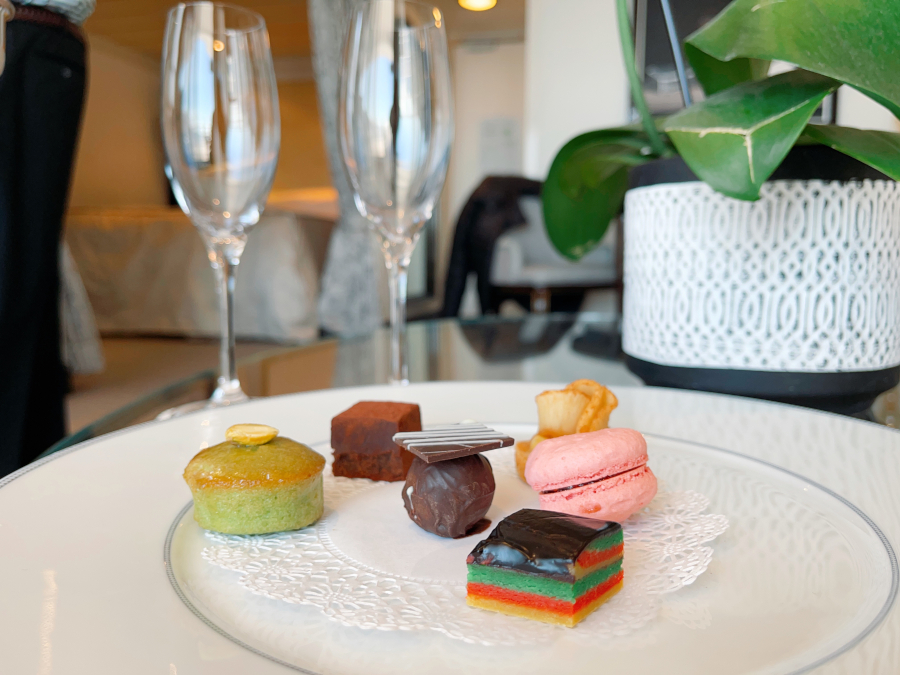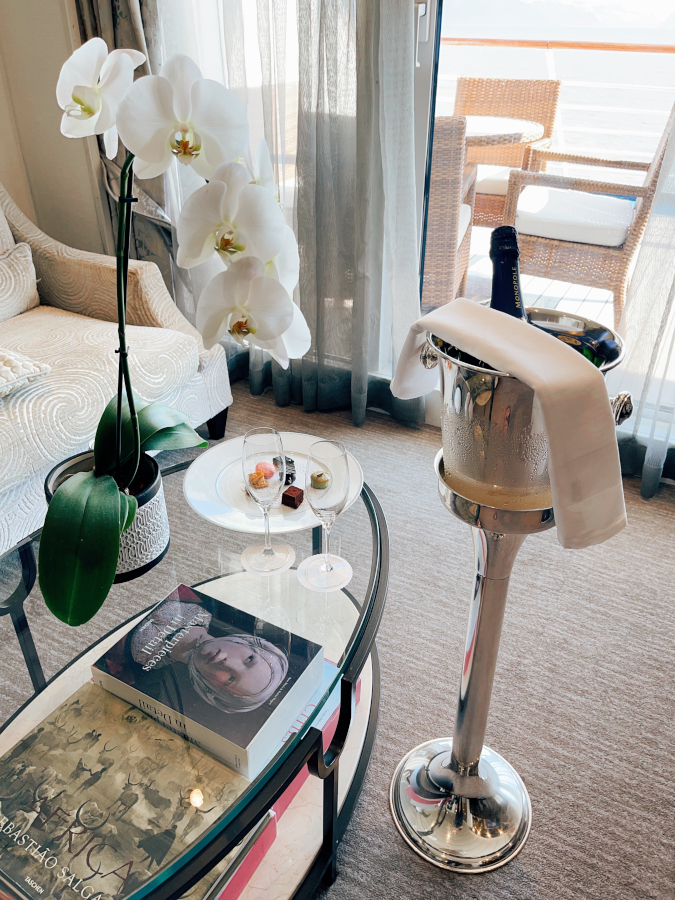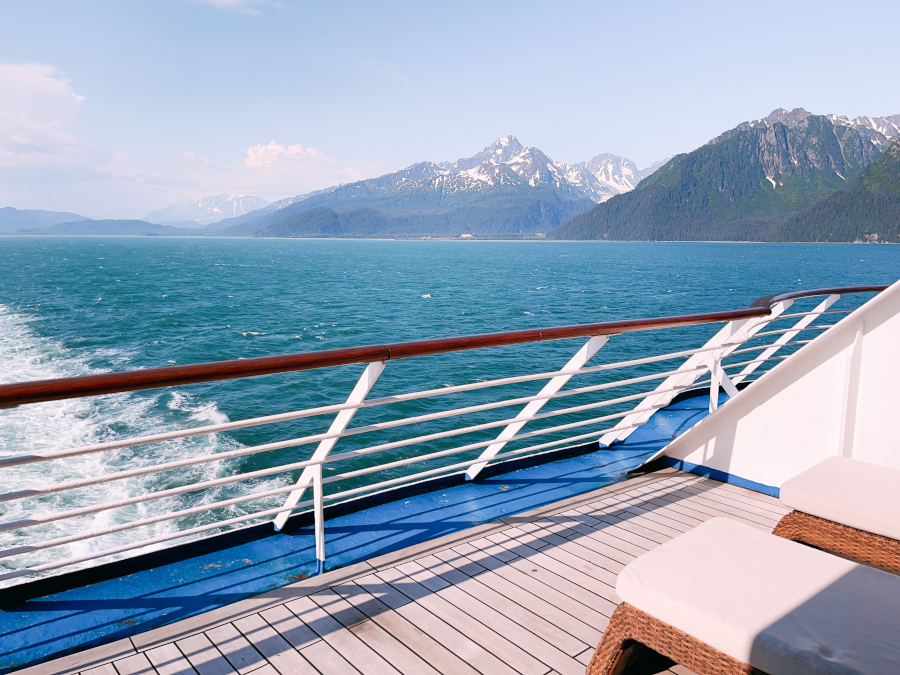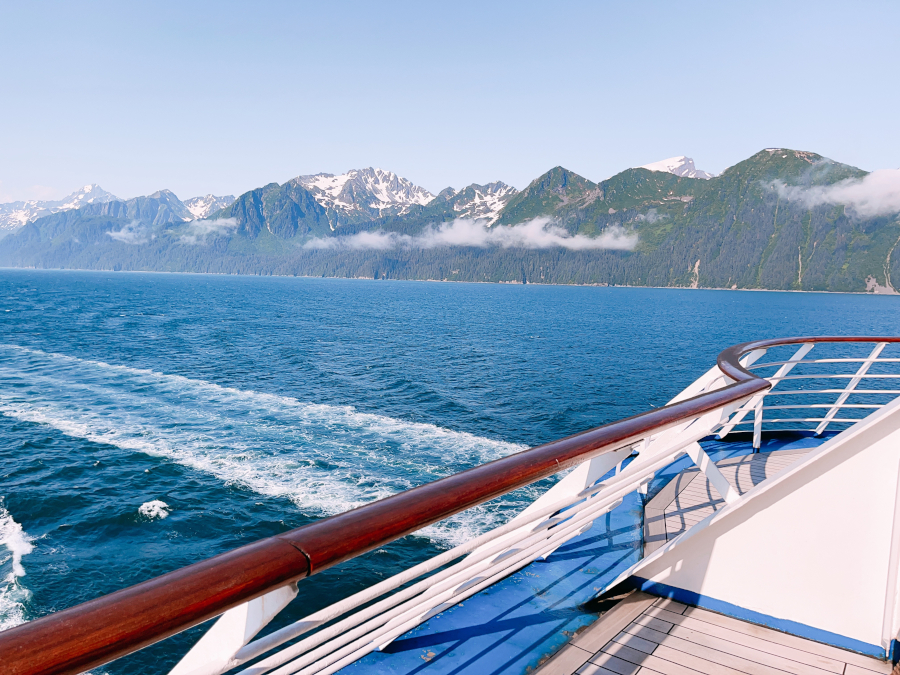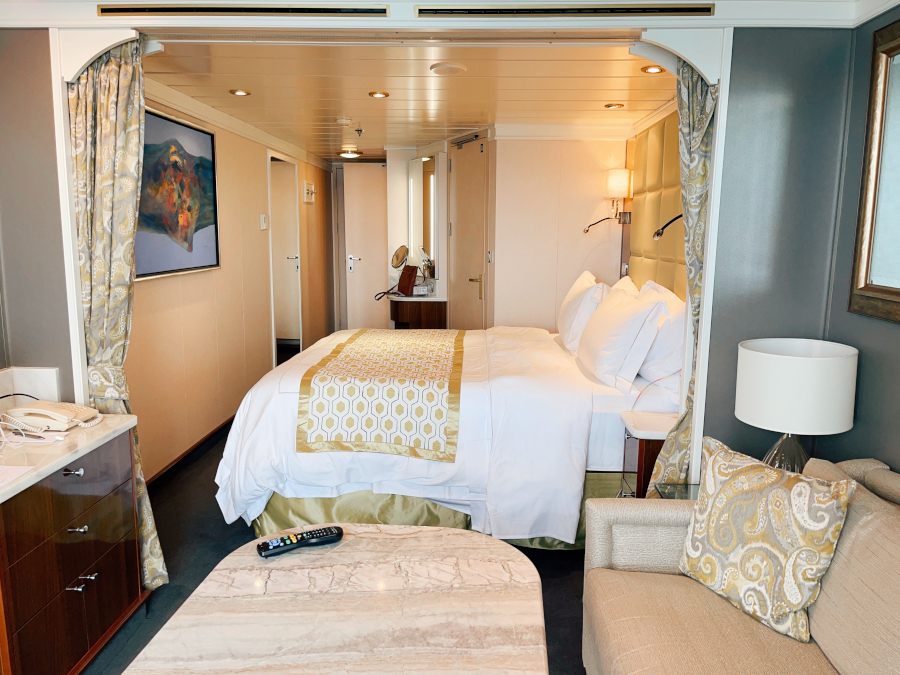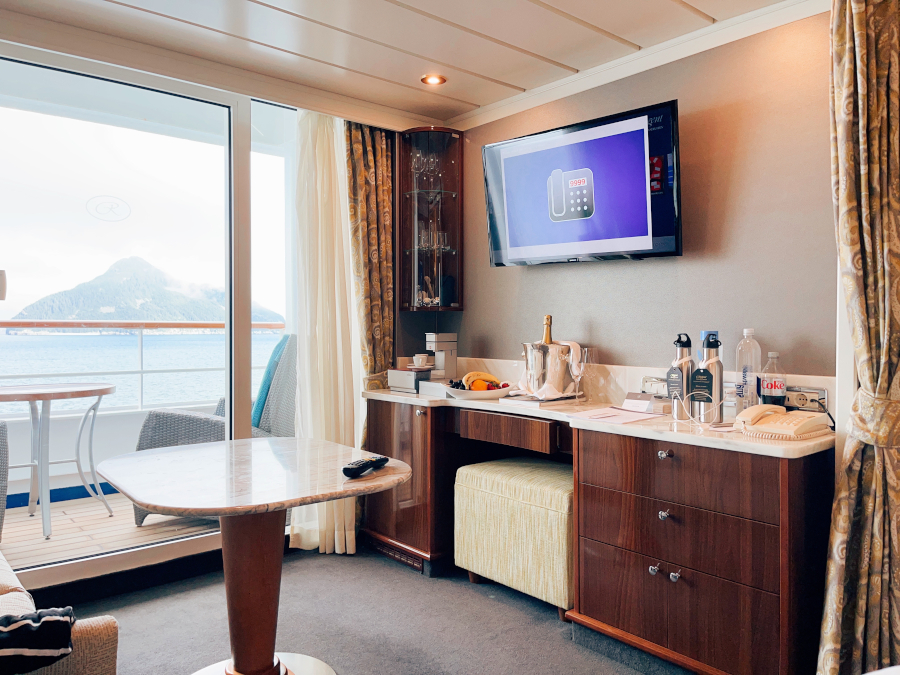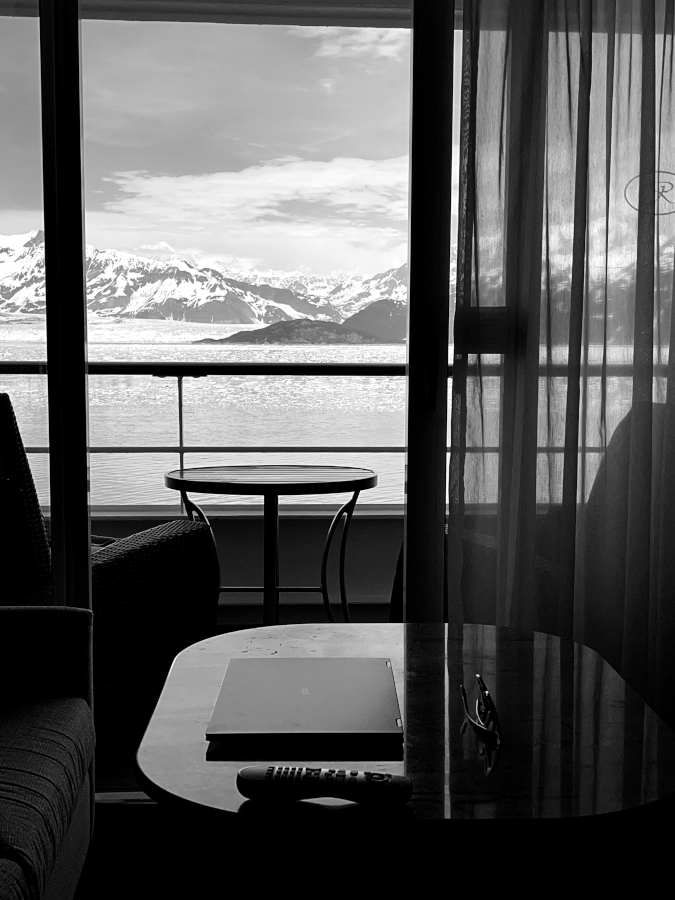 A room with a view!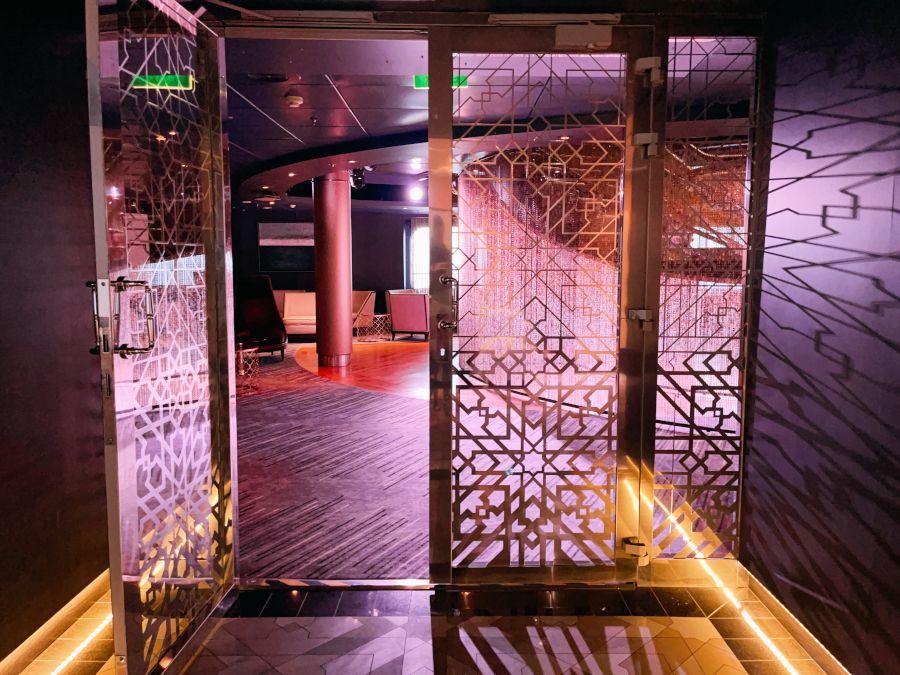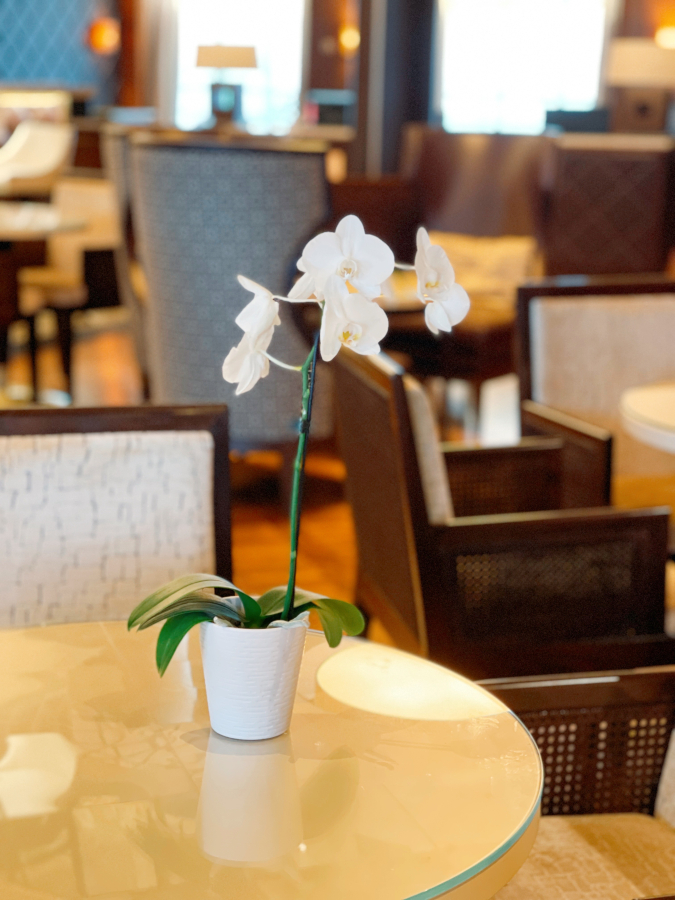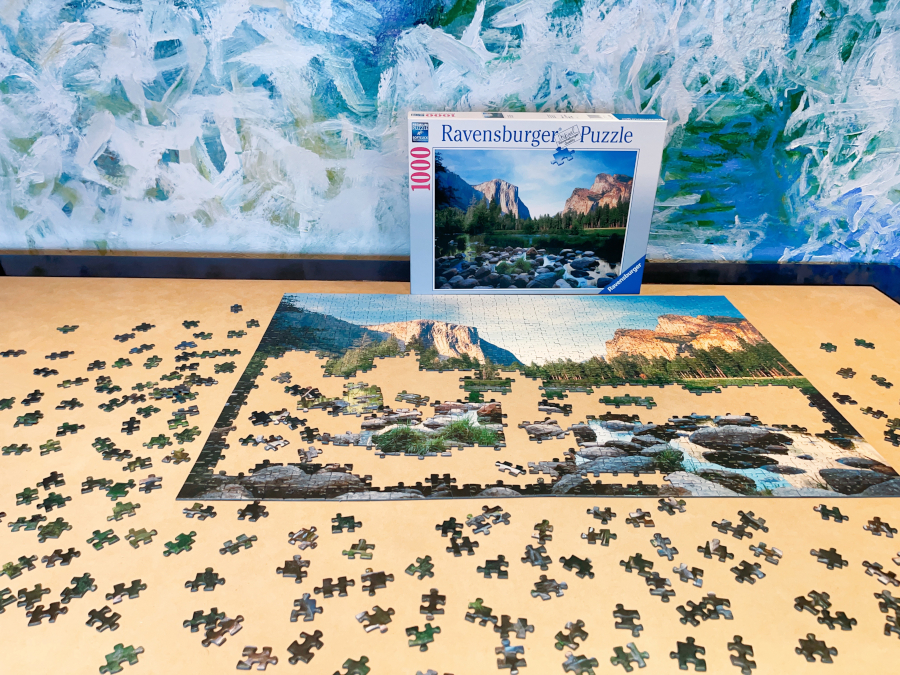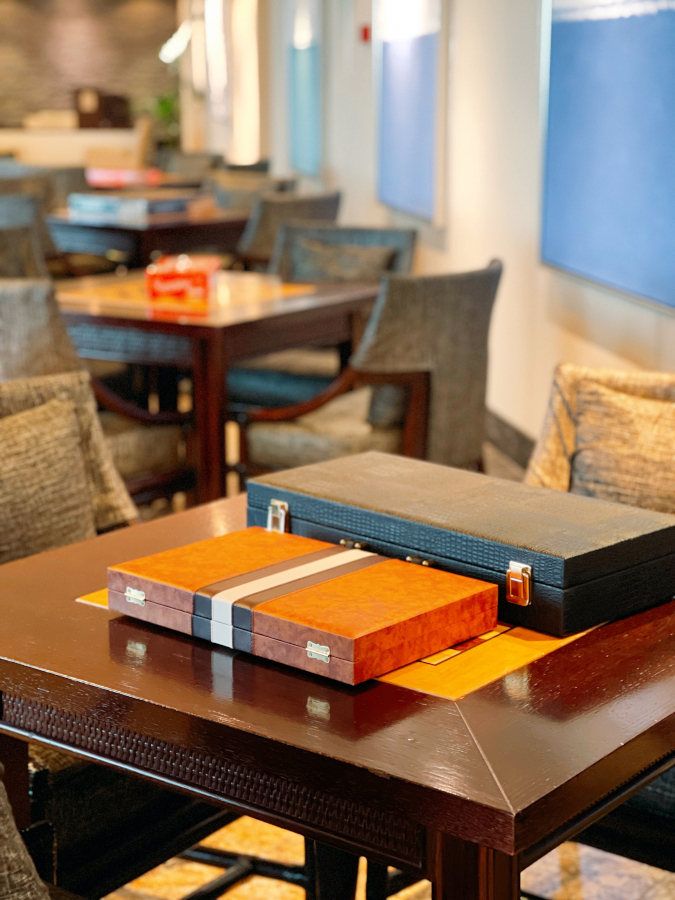 Games and tables in one of the common areas.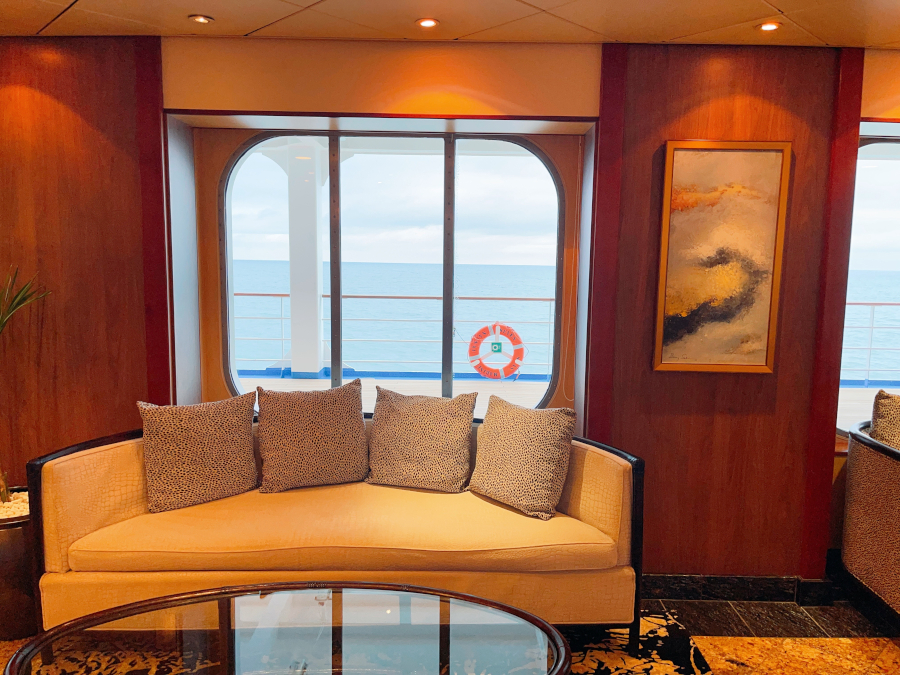 Where my momma and I ate breakfast nearly every morning.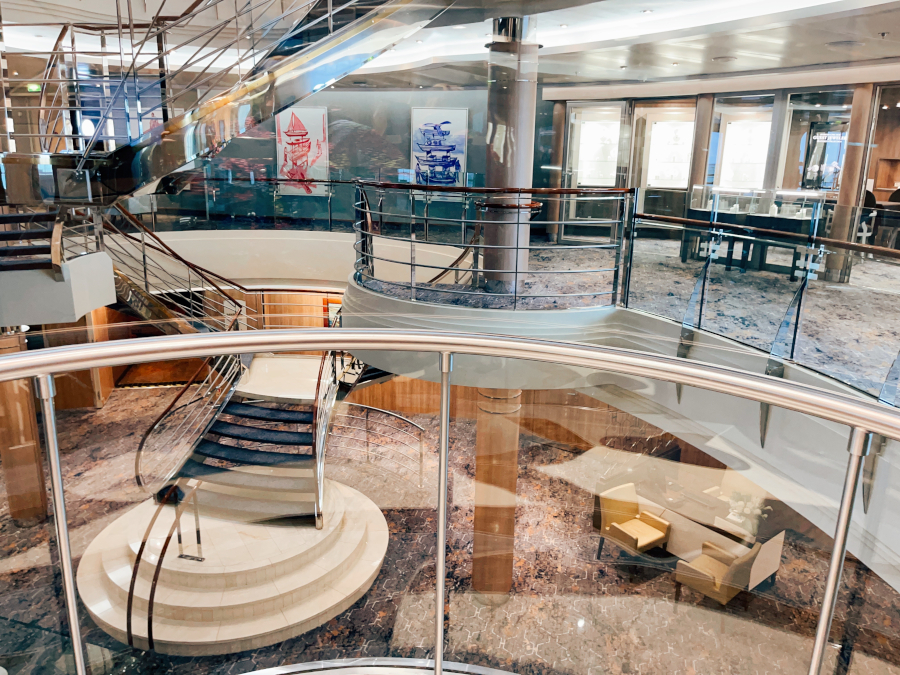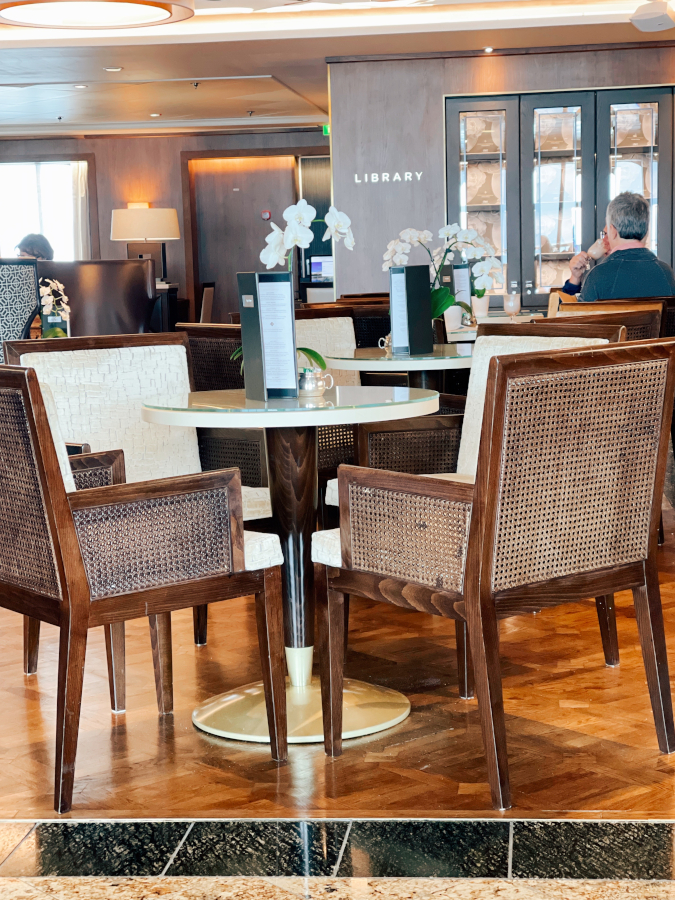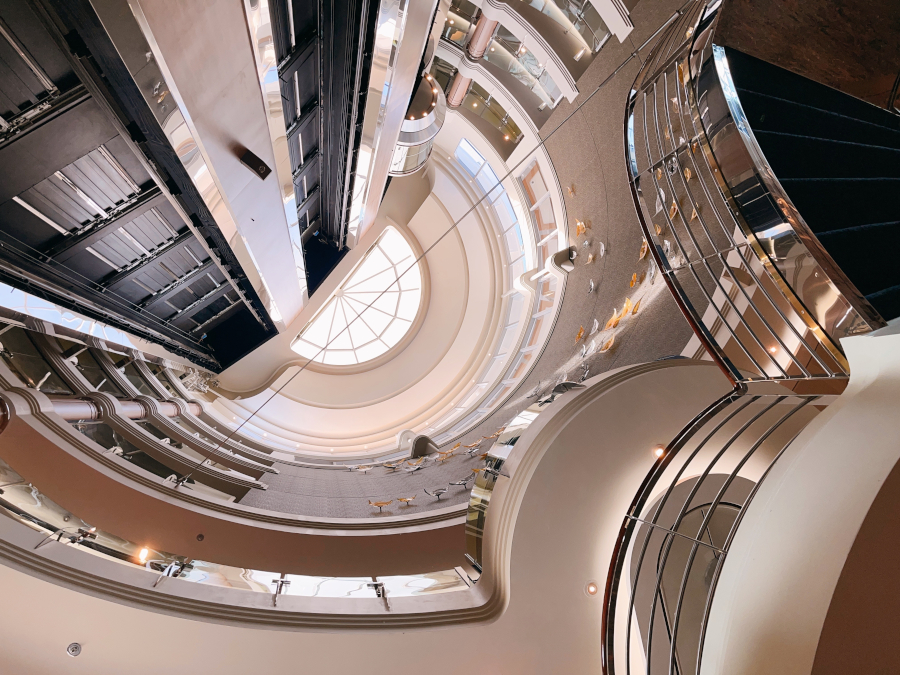 Looking up!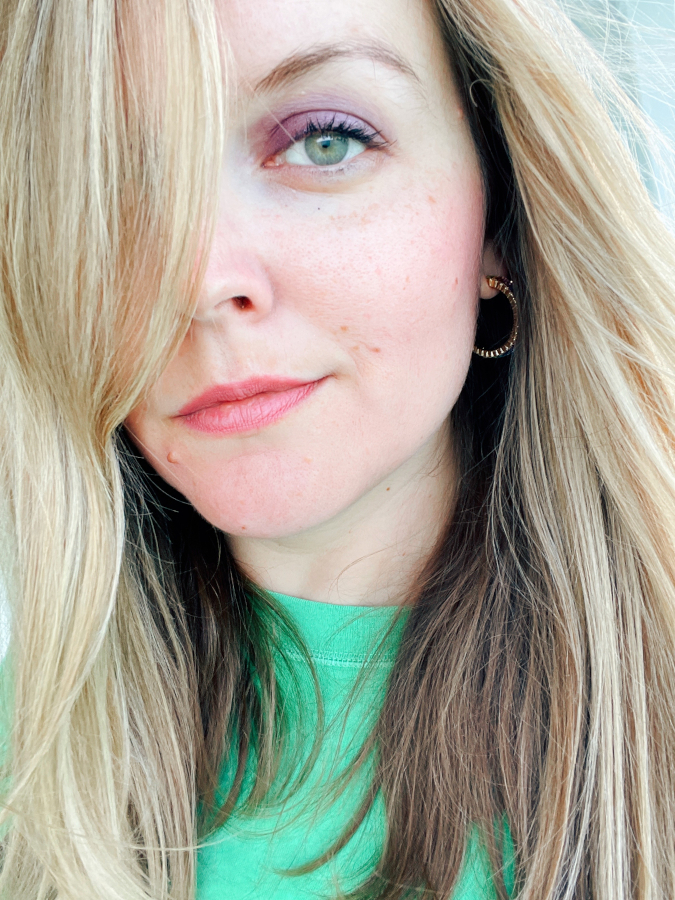 That good light.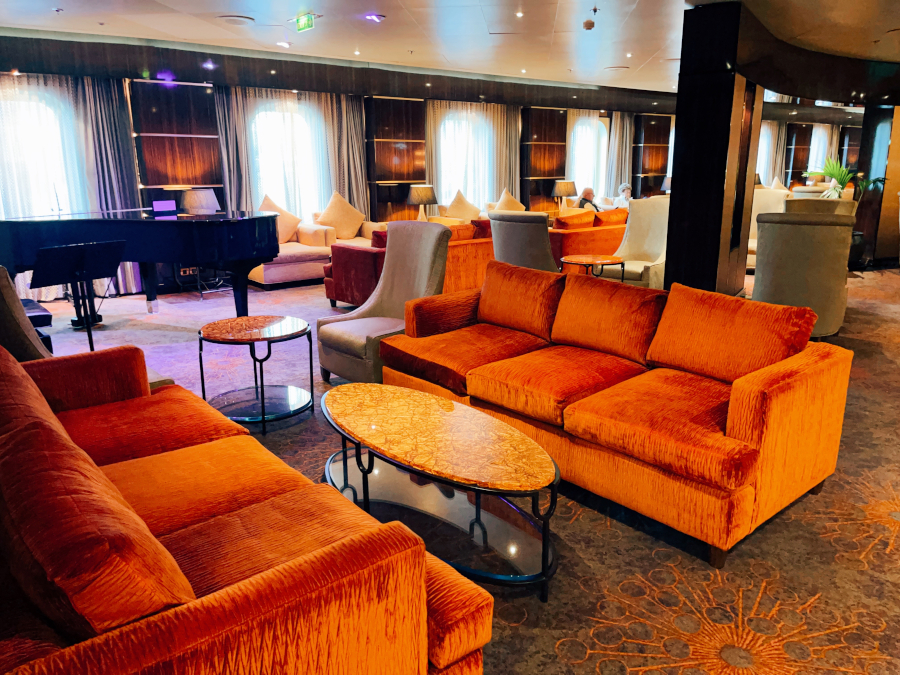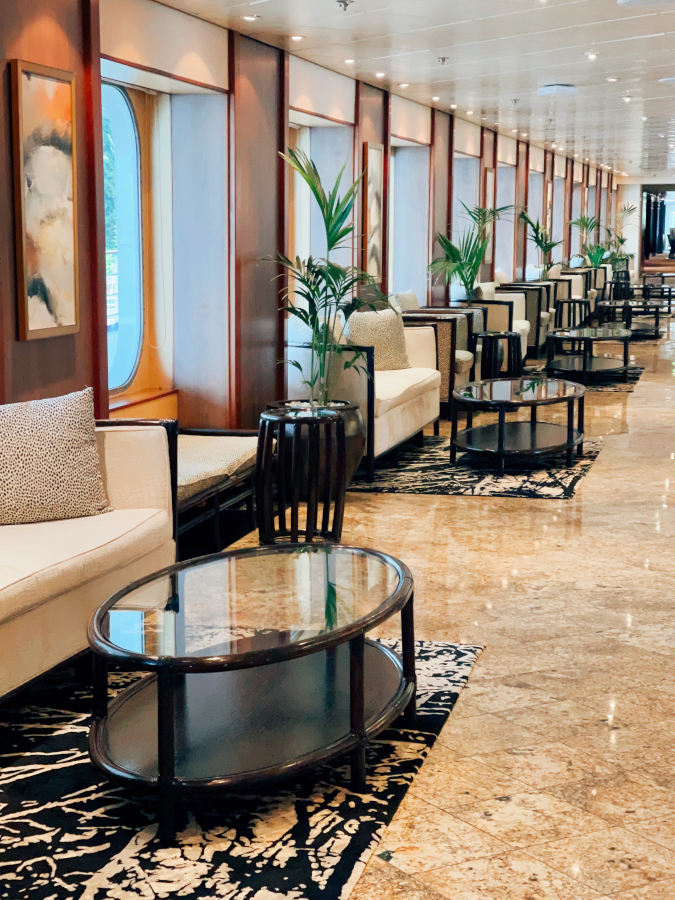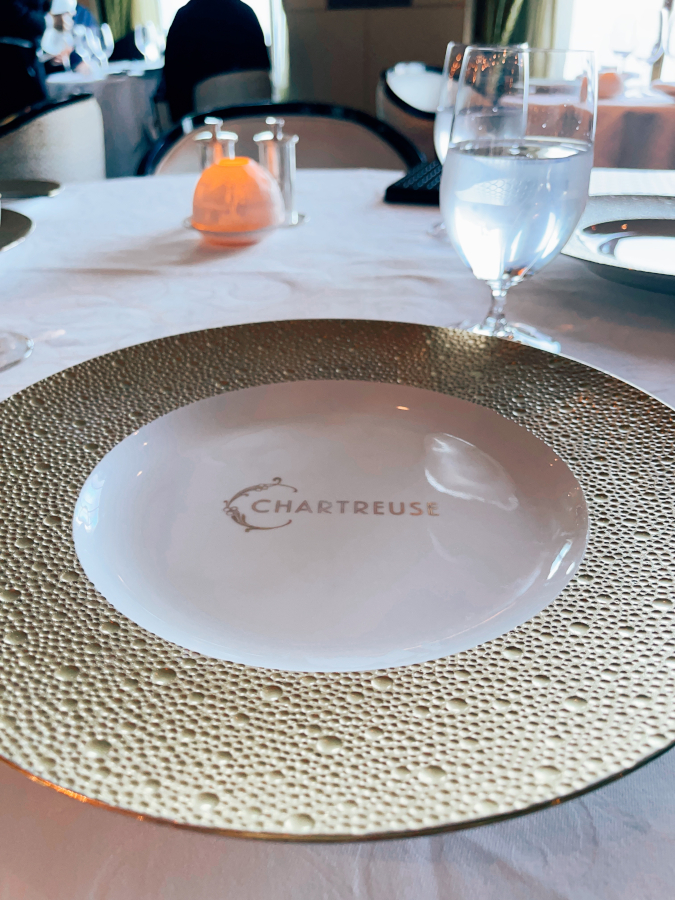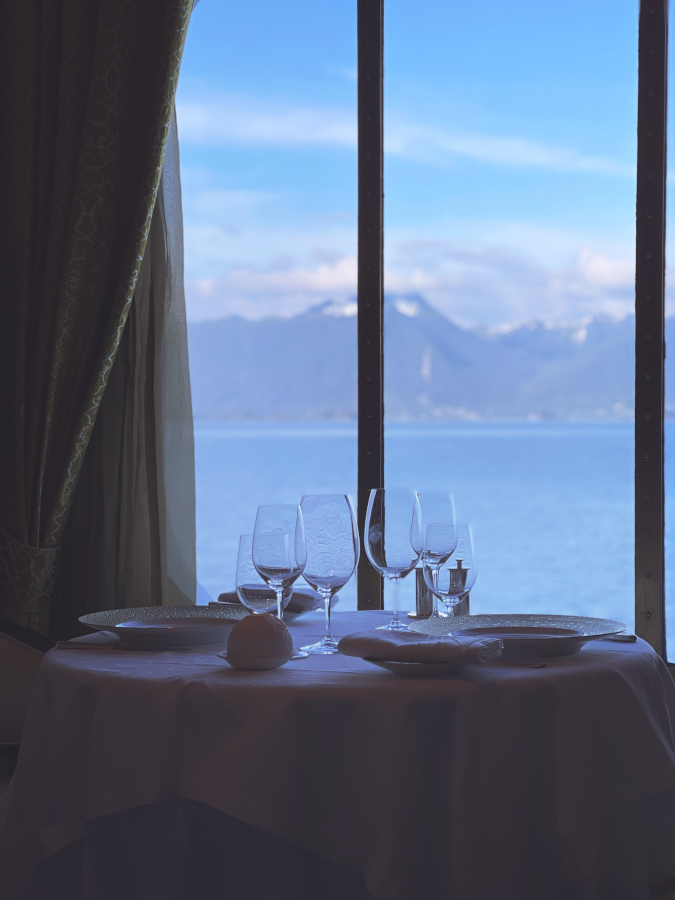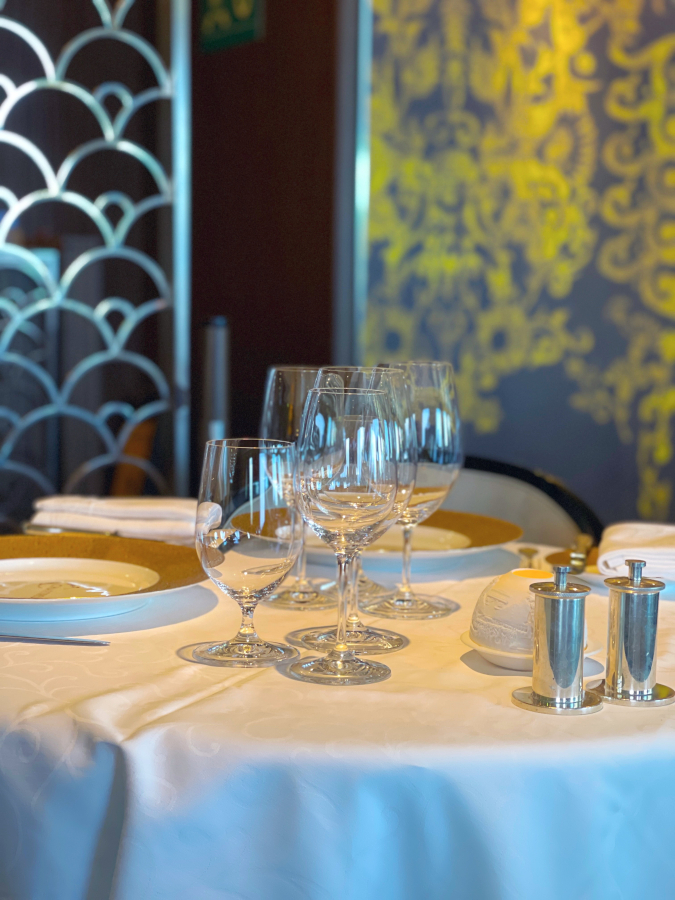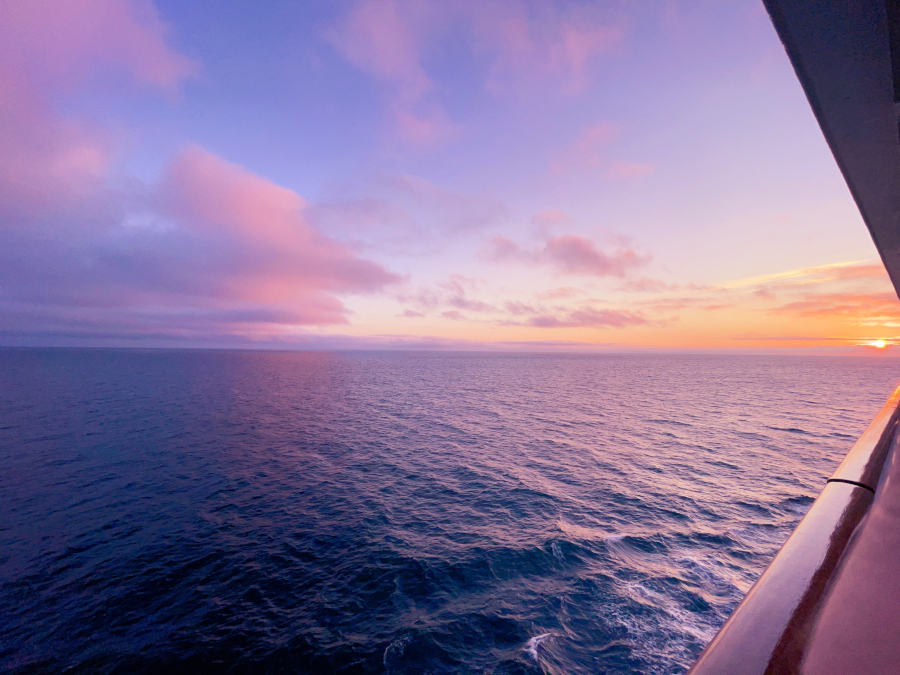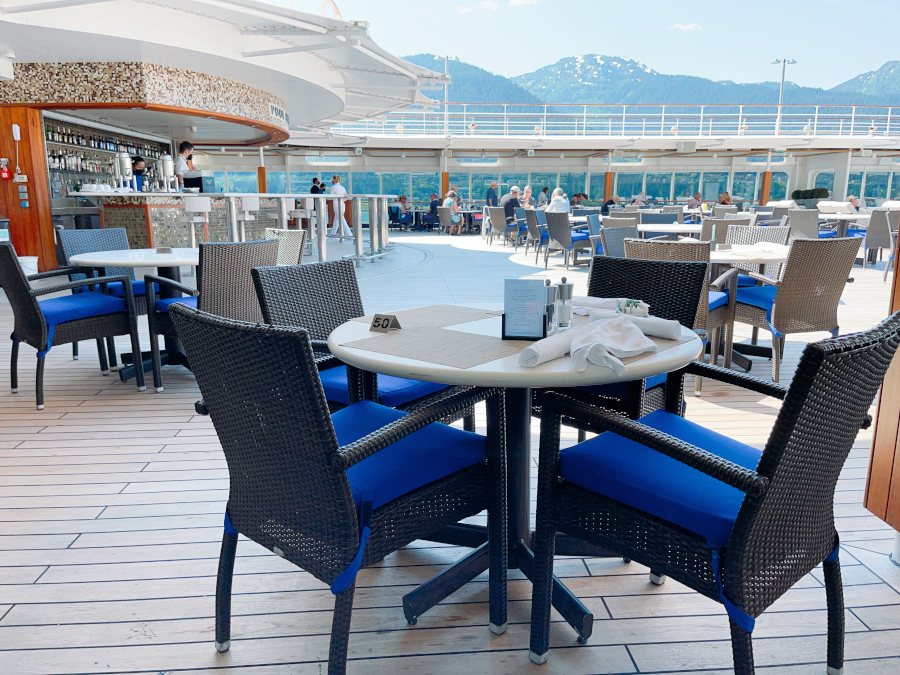 The Pool Grill!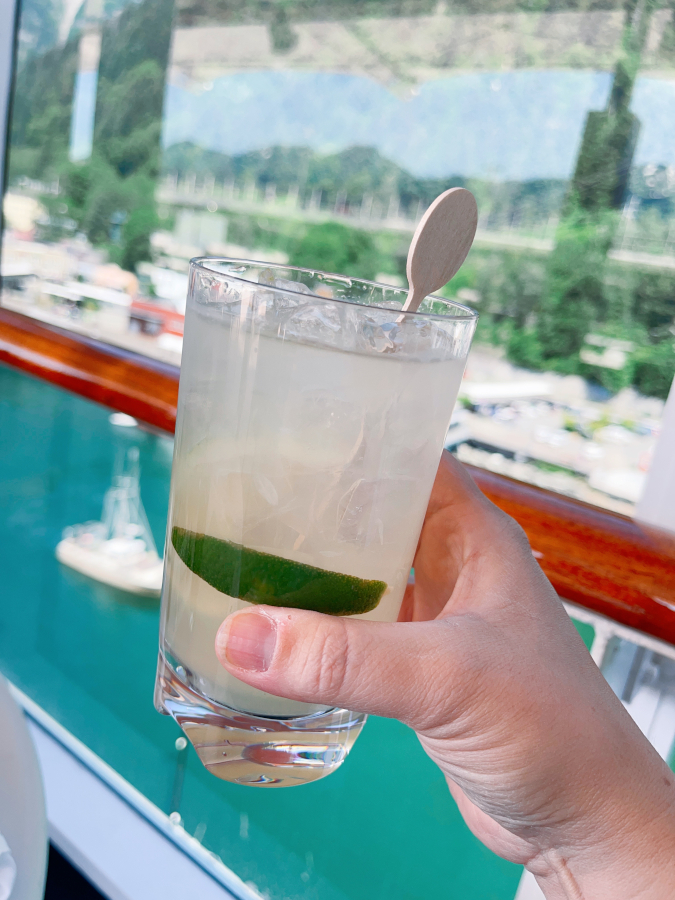 We sampled many cocktails.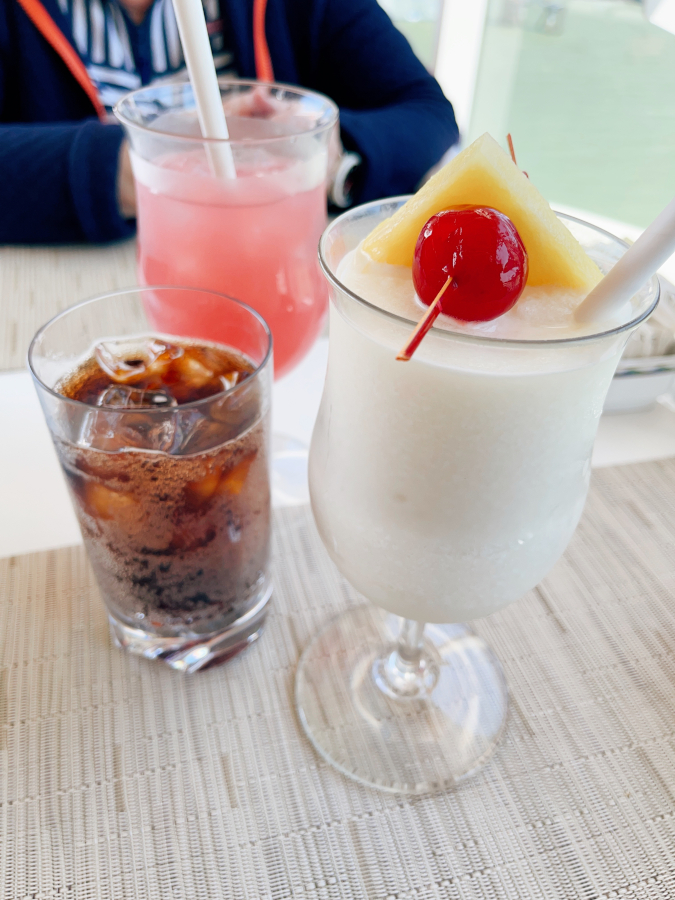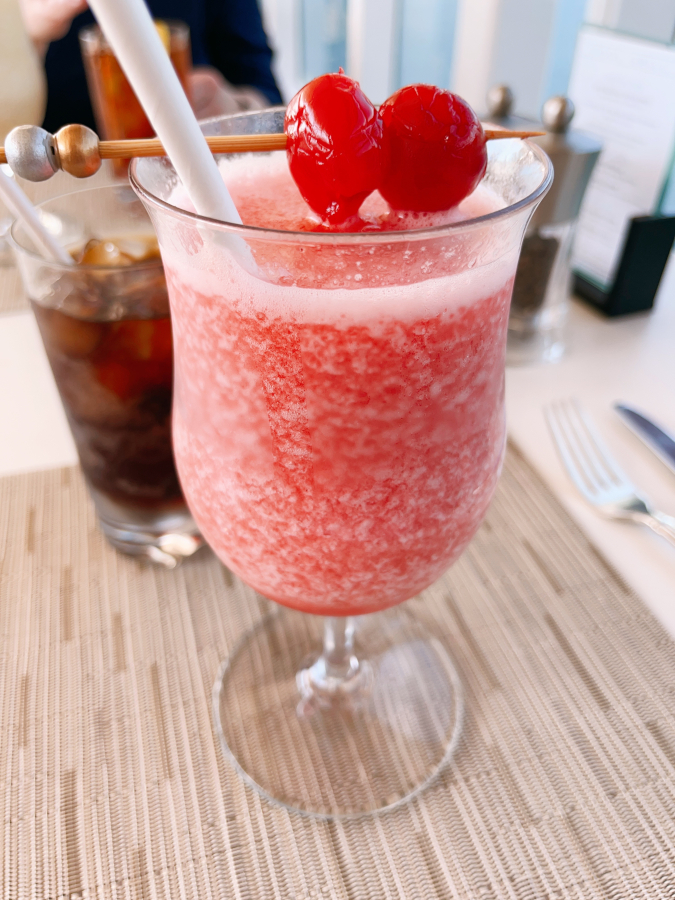 Many… cocktails.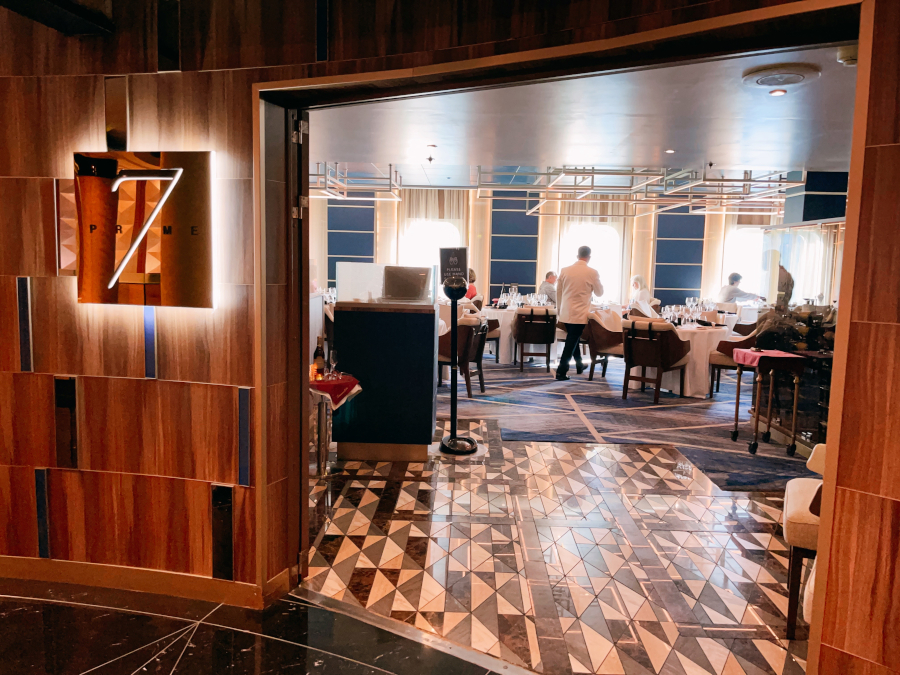 Prime 7!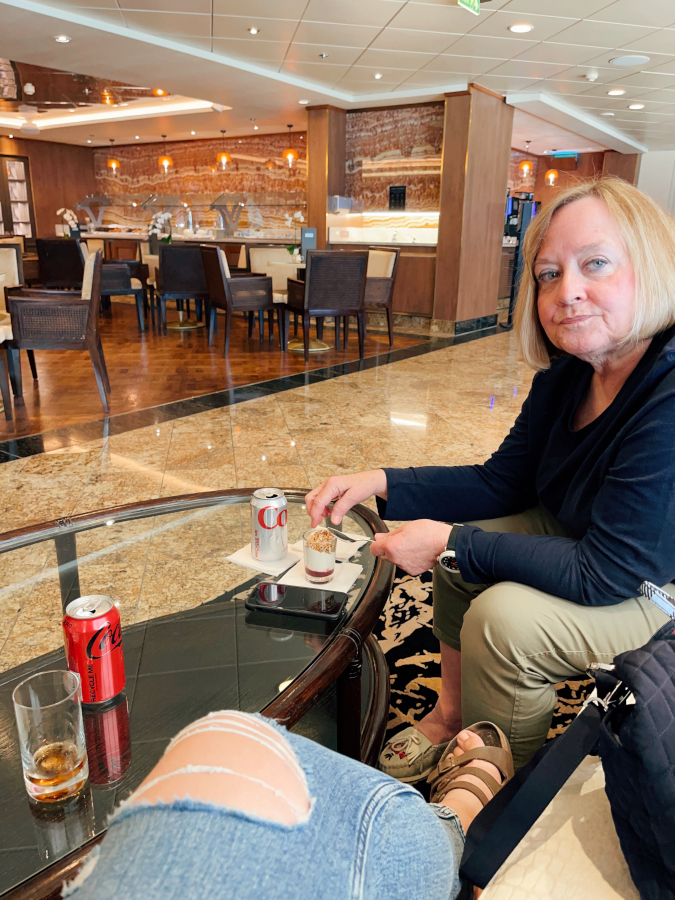 Sassy momma.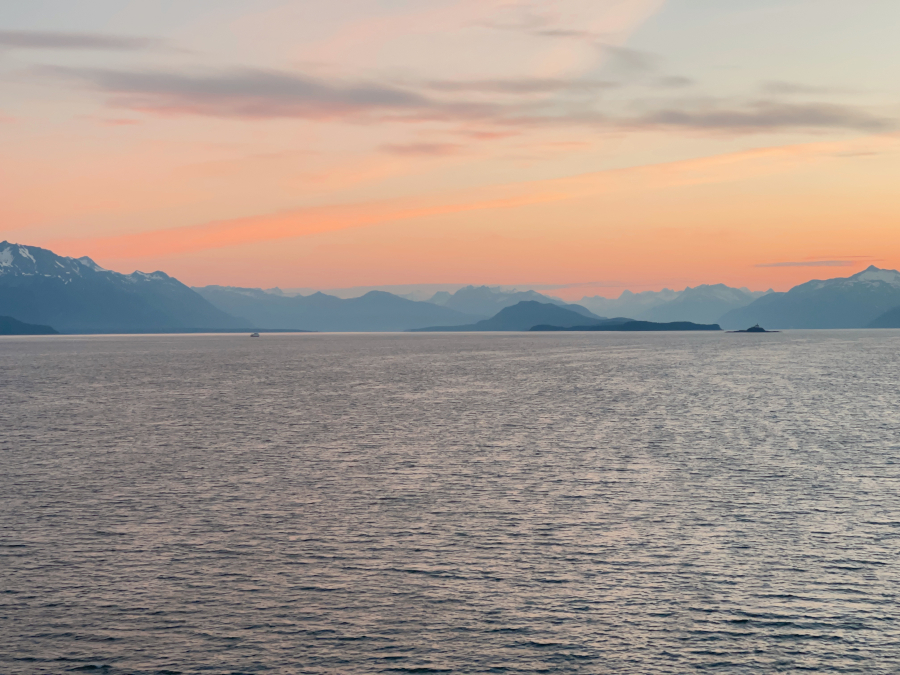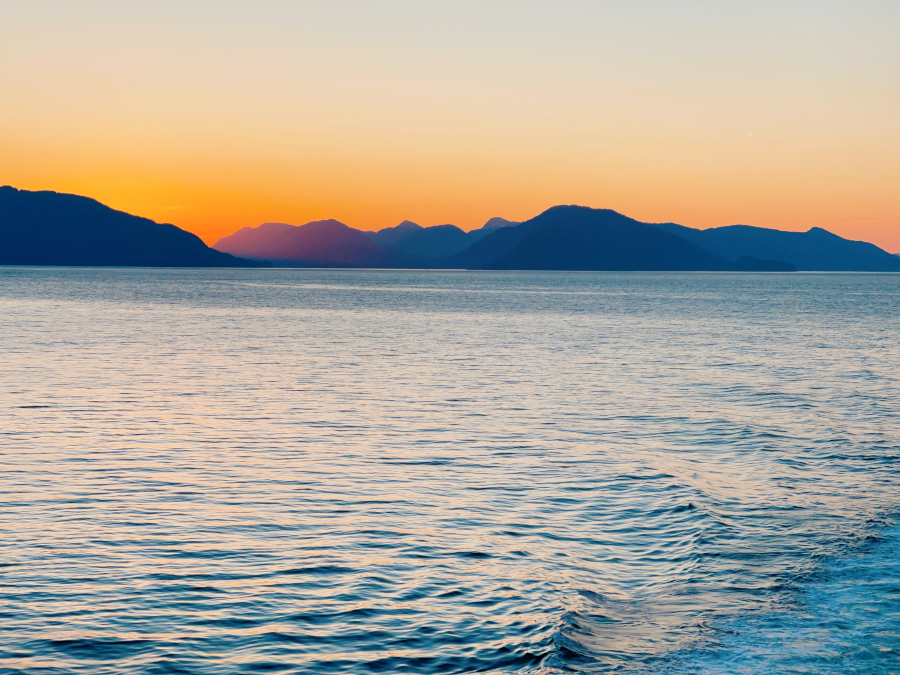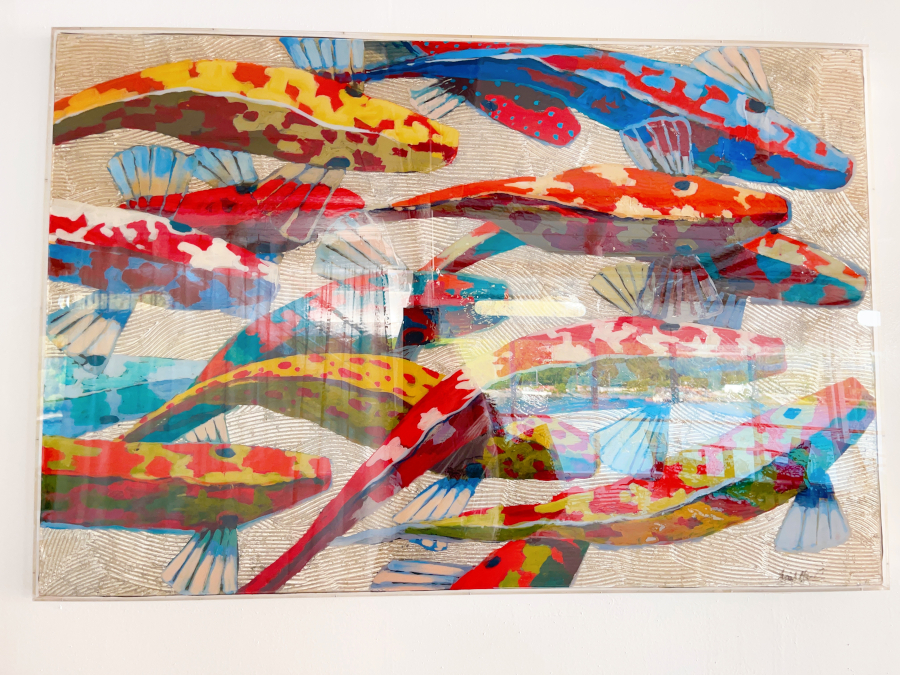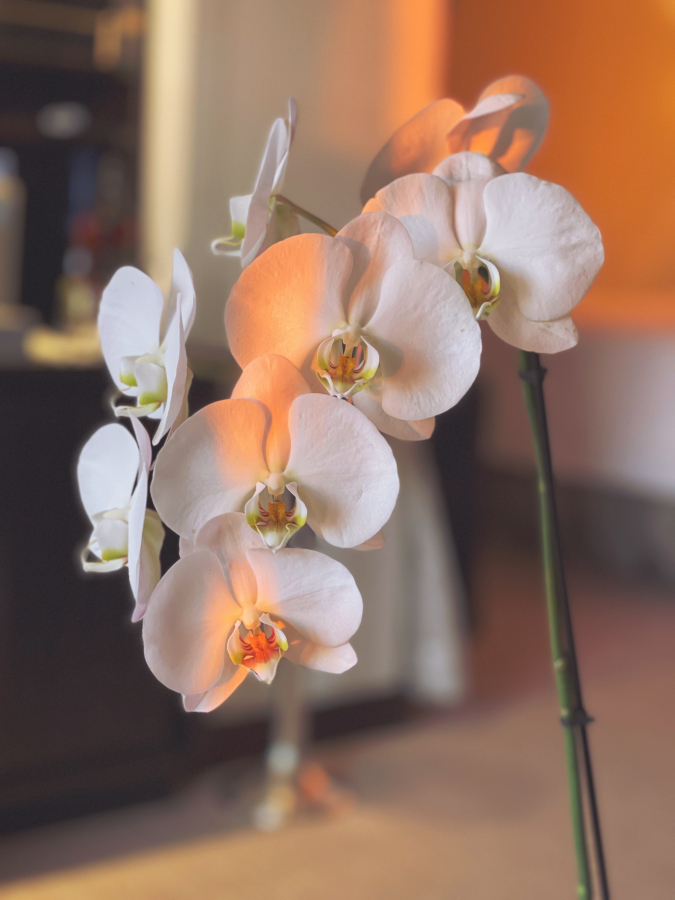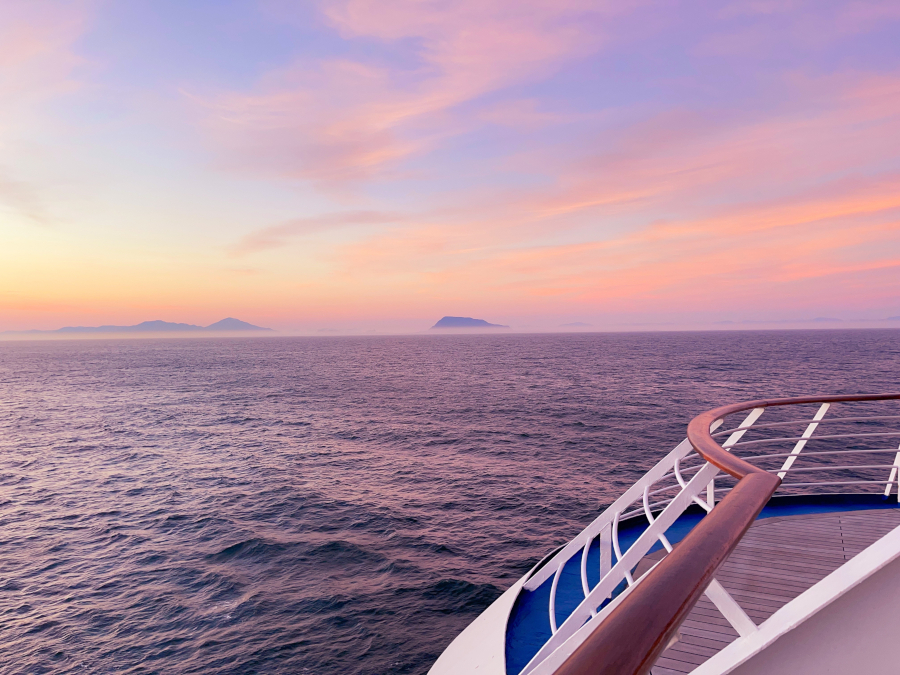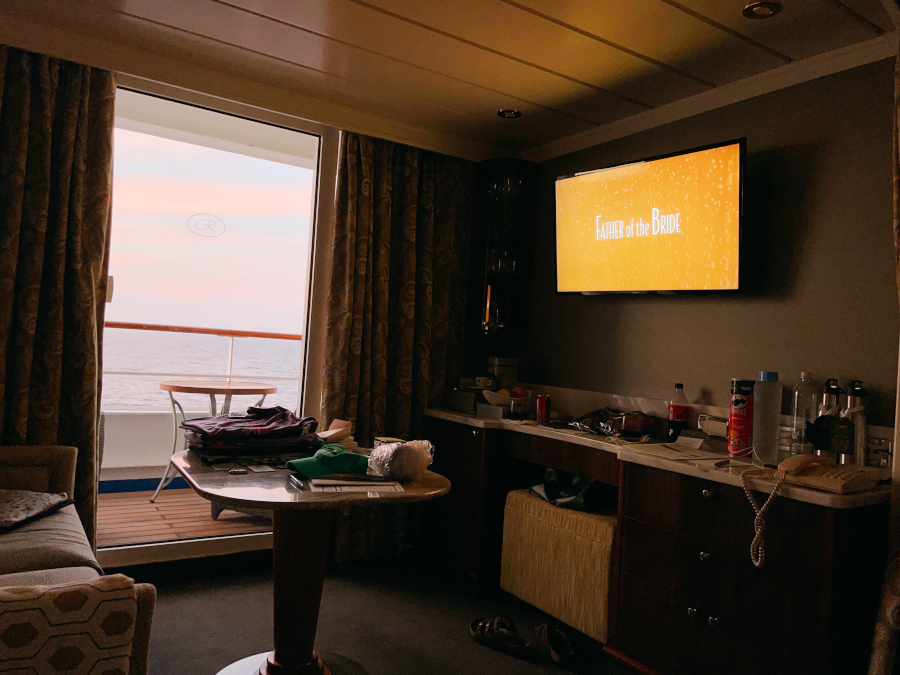 I watched Father of the Bride a lot – it was one of the movies available!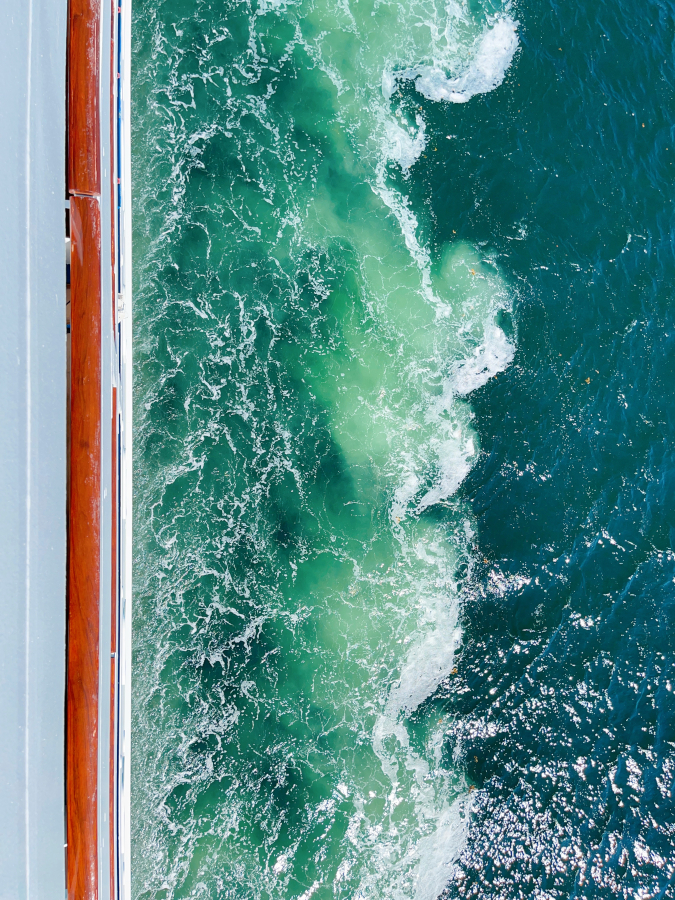 'til next time, Alaska. You were magical.