October 2015
I think I don't like northern Arizona. Because OMG it's so bleak — not even any of those big cacti to speak of! [yes, I know, they are in southern AZ, not northern] Anyway, we headed to the Grand Canyon after our 24 hours in Vegas. It was a boring drive. We arrived near the Canyon and were stunned to discover that there are, like, zero places to eat. Our choices were basically a Wendy's, McDonalds, or a closed Pizza Hut. We ended up eating the worst meal of our lives at our hotel. So that's how AZ started out for us! How can an area that attracts MILLIONS of people every year be so lacking in basic amenities?
The next day we headed to see the big ol' hole in the ground. It's so massive and it's infuriating to try to take photos of it — because looking at each photo you're like, "well, no. Not even close." We visited a lot of observation points and checked out the Visitors Center, then headed back on the road.
We were off to Holbrook, AZ next. What's in Holbrook, you ask? Not much. It sat on the old Route 66, so that's what makes it "famous." And it's the only town close to the Petrified Forest National Park. We checked out of the super awesome (seriously) Petrified Forest National Park and then ate dinner at a Burger King — because again, THERE IS NOTHING GOOD IN NORTHERN ARIZONA.
Oh, and I kind of loved the creepy little town because a) it has a Wigwam Motel! and b) it has roadside dinosaurs!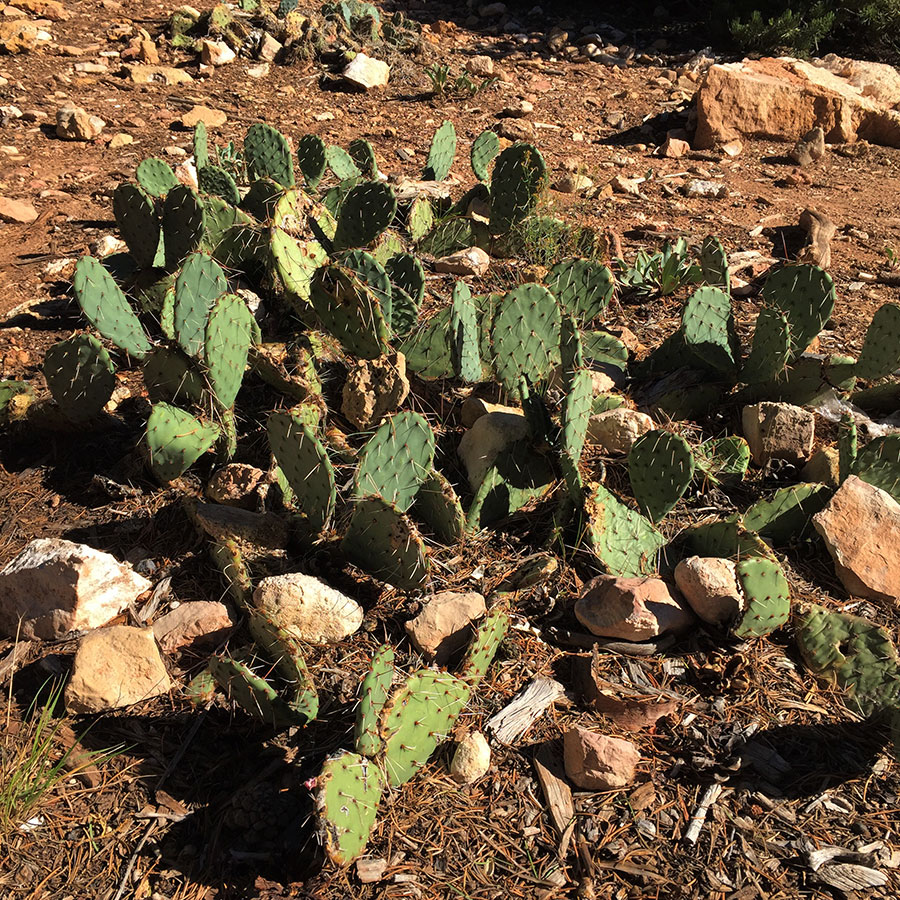 Northern AZ in a nutshell.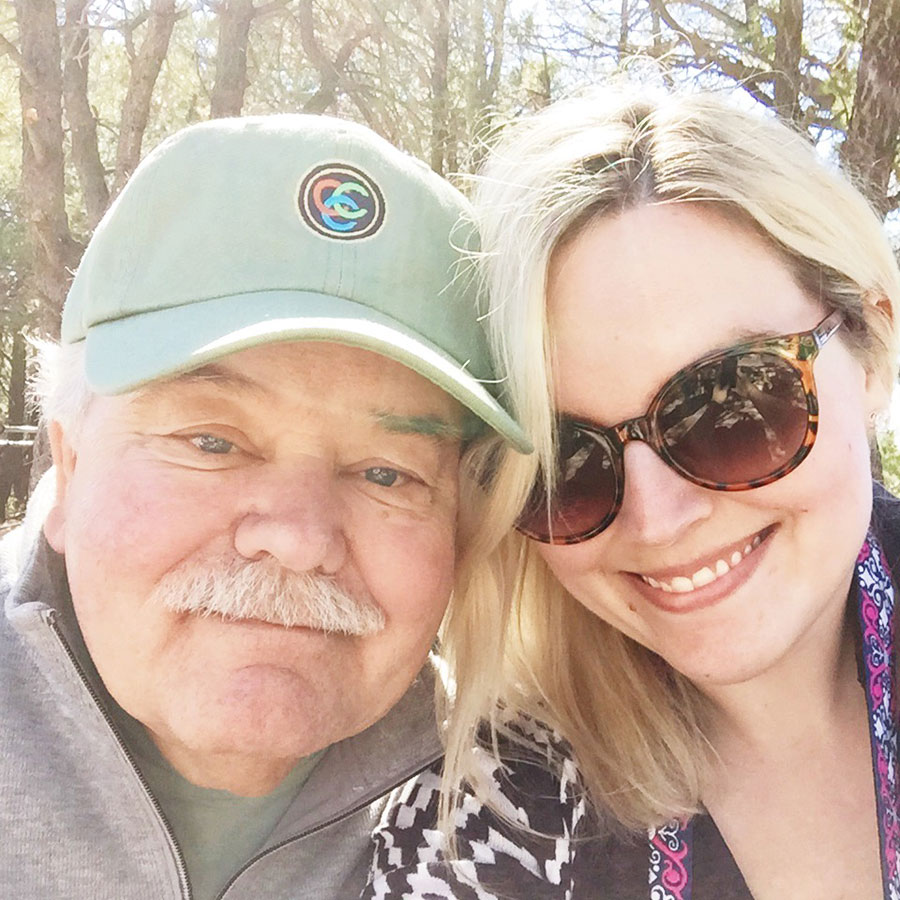 Denny and me at the Grand Canyon's south rim.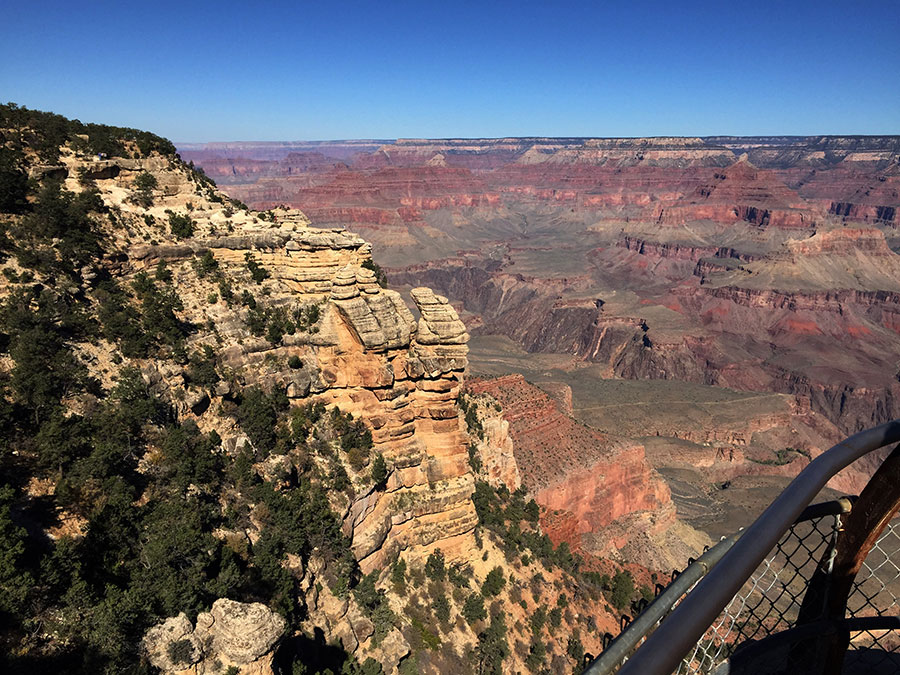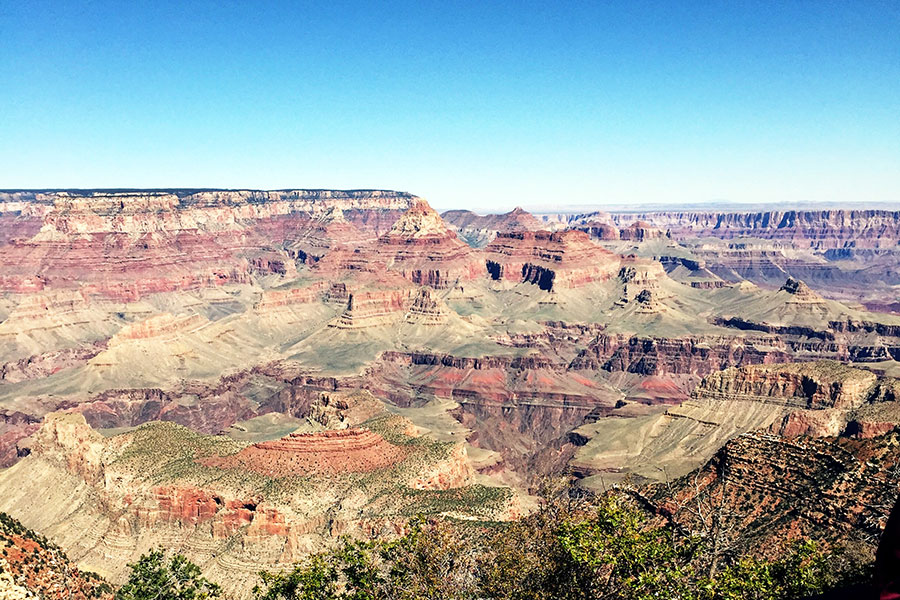 Crying is acceptable at funerals and the Grand Canyon. <– wise words from Ron Swanson.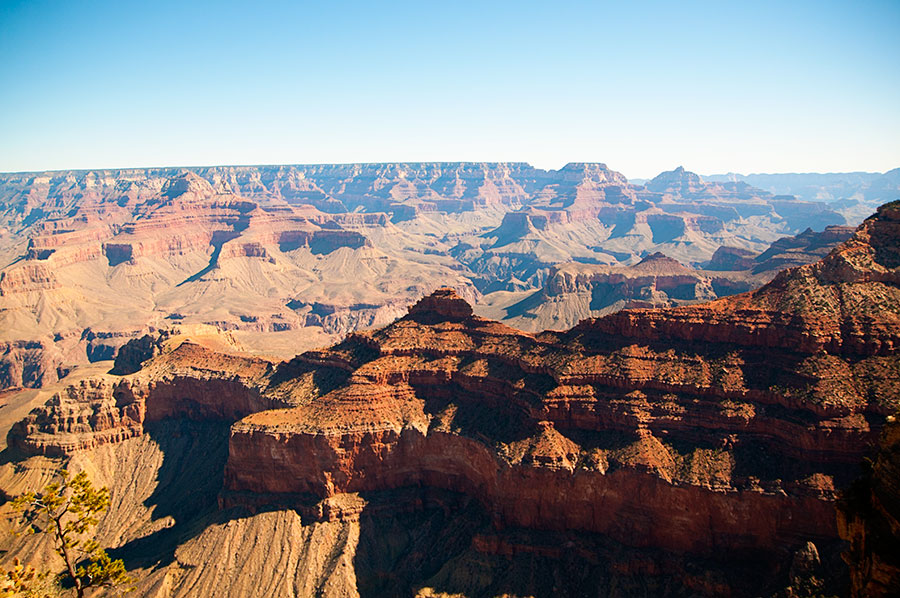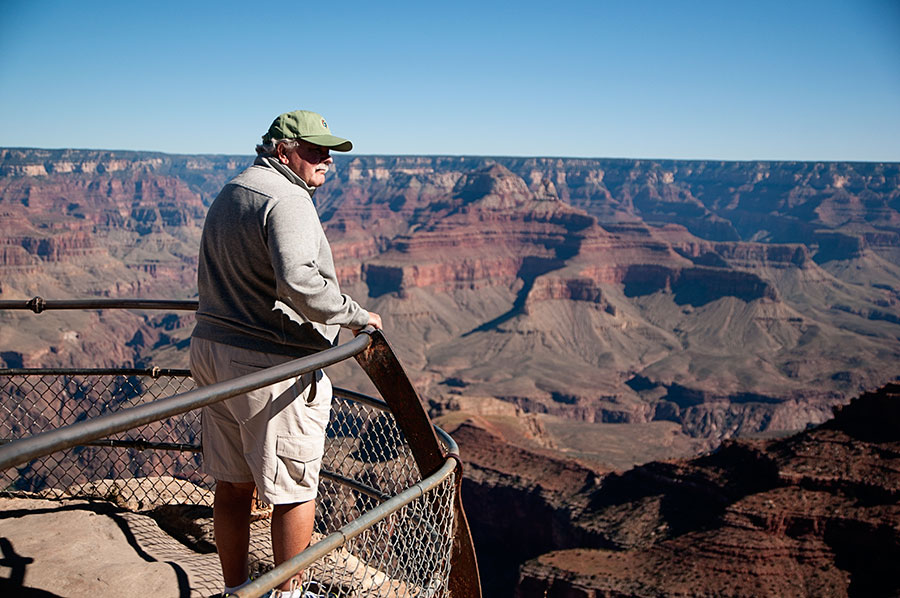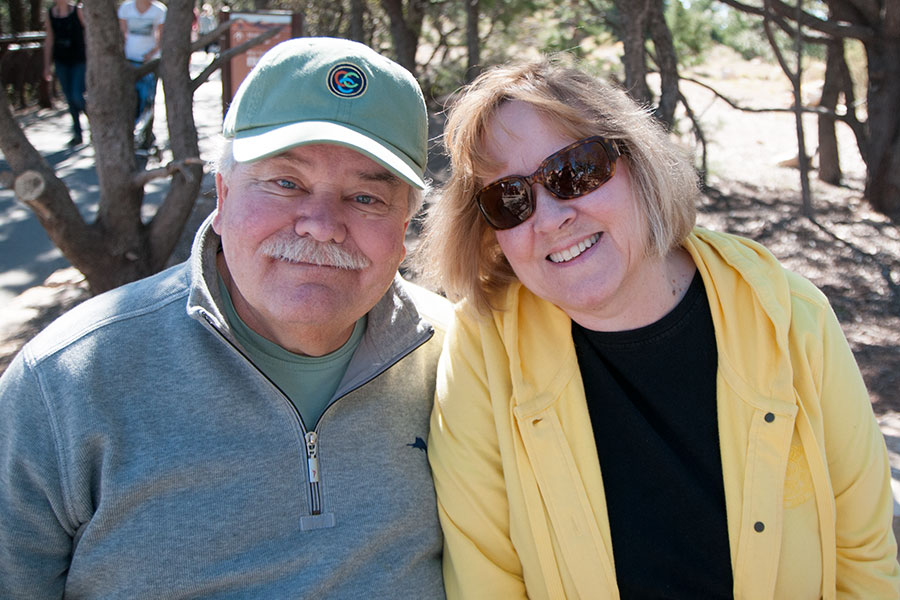 Cute lil' parents.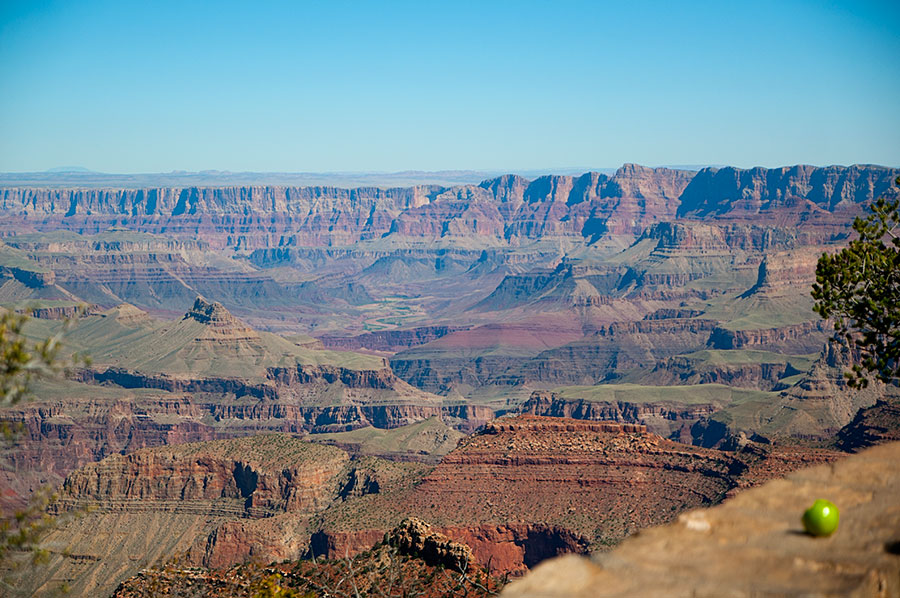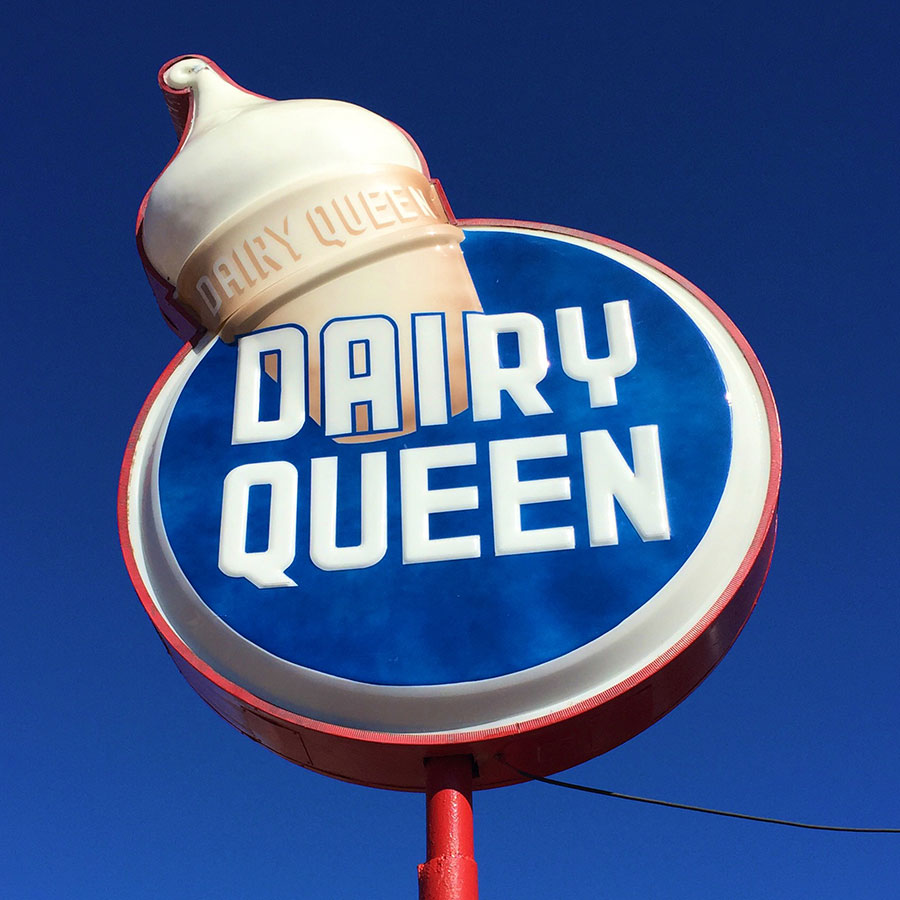 A beacon of hope and light: DAIRY QUEEN. Bless you, Williams, AZ. Bless you.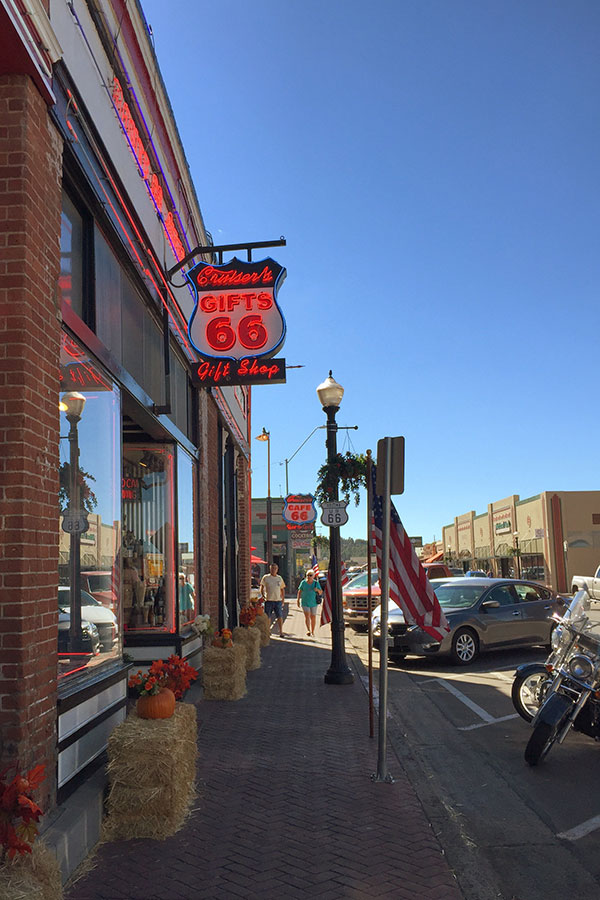 Williams, AZ was the last Route 66 town to be officially bypassed by I-40. Naturally, they are livin' it up with their Route 66 claim to fame.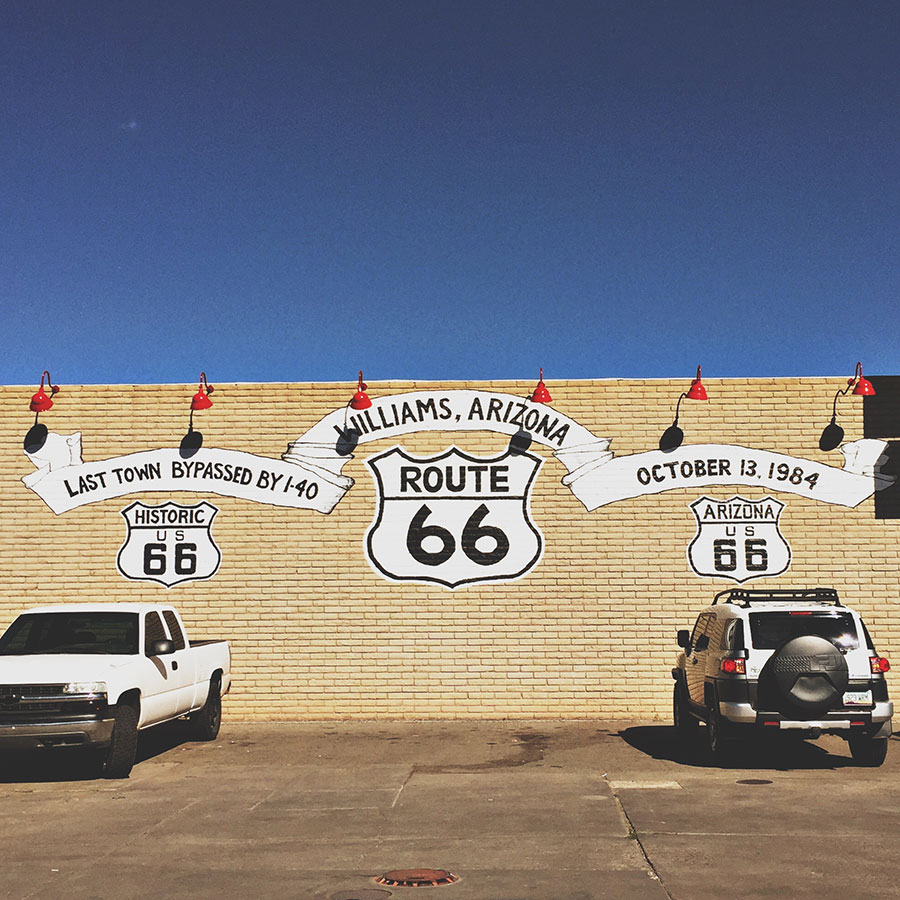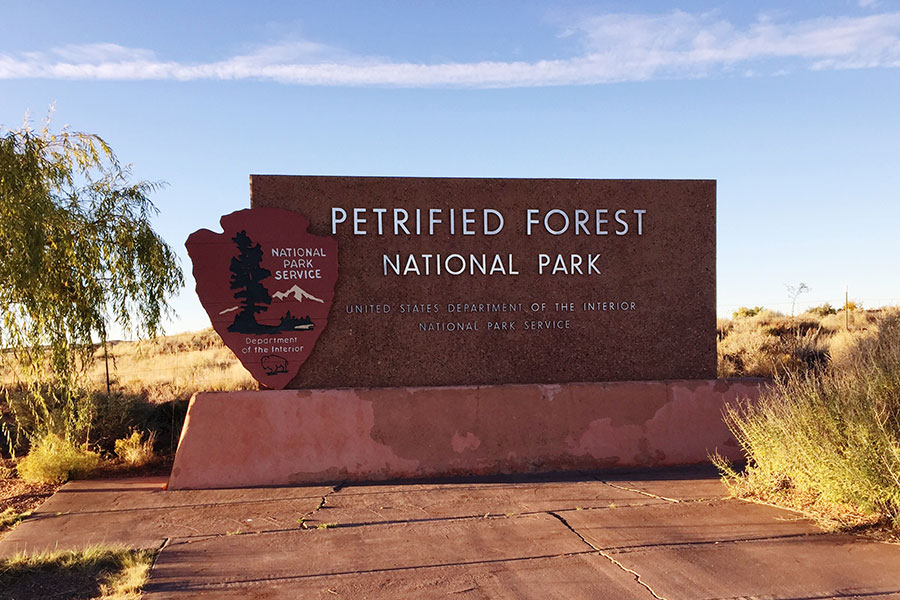 I really really liked this park. So unique!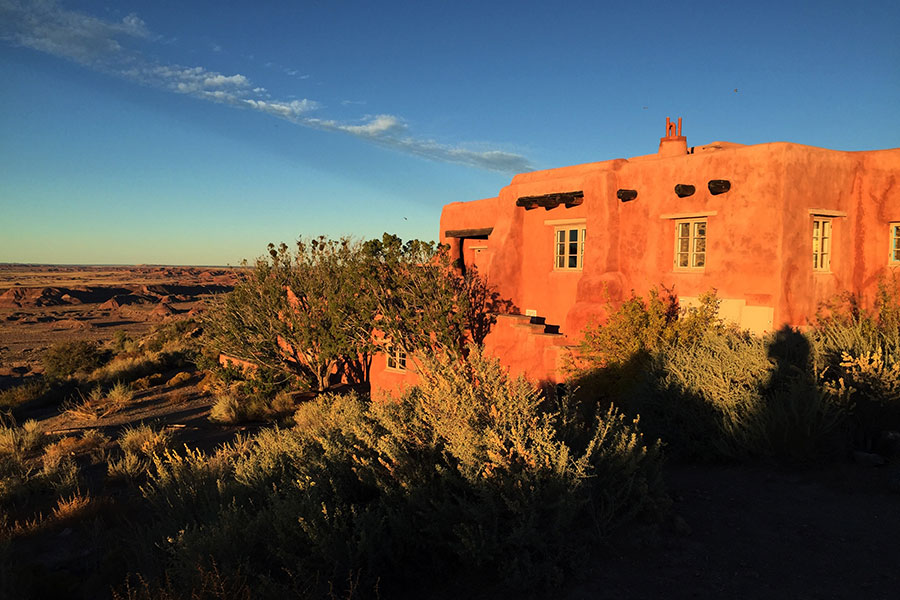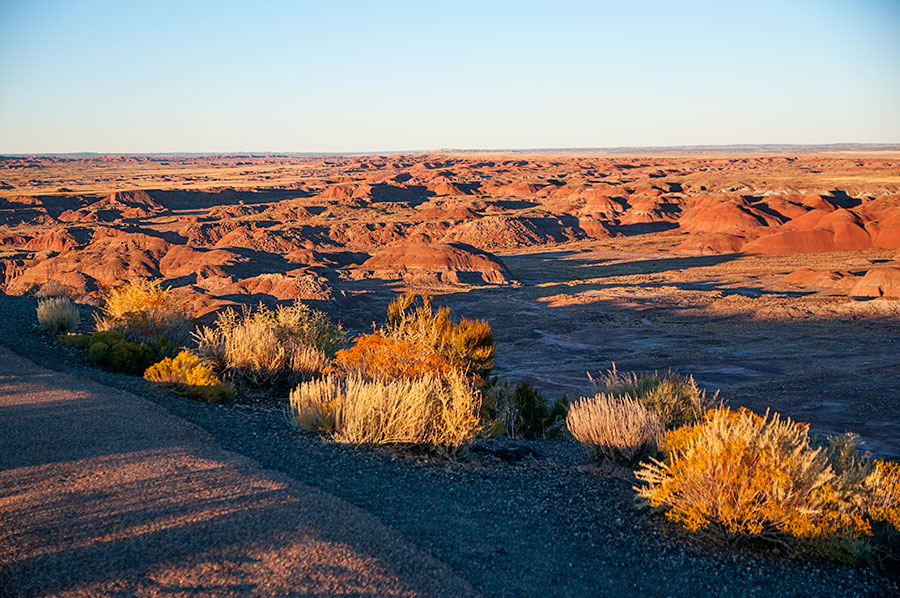 We entered the park about 45 minutes prior to closing. So we winged and zinged all over the park — with Denny screeching to a stop so I could hop out and take photos.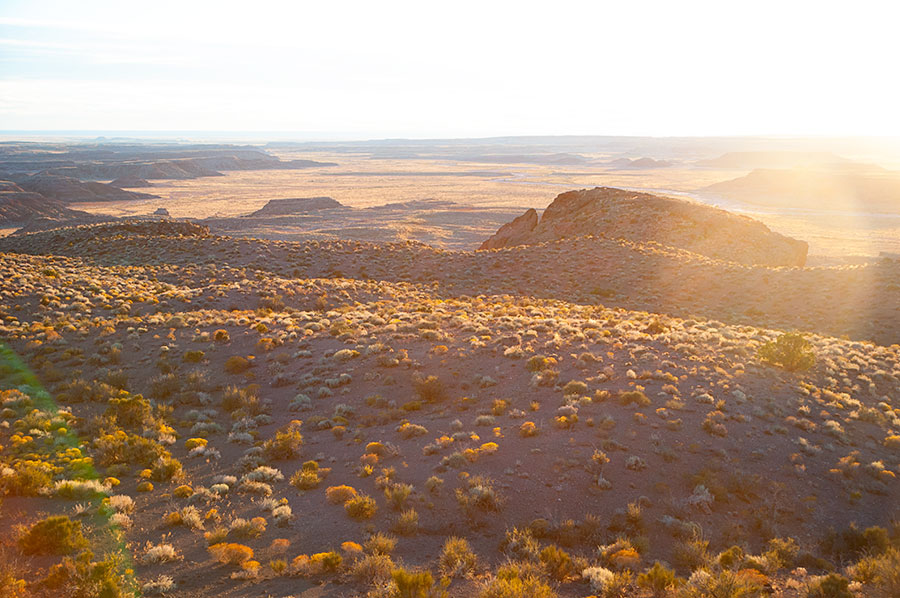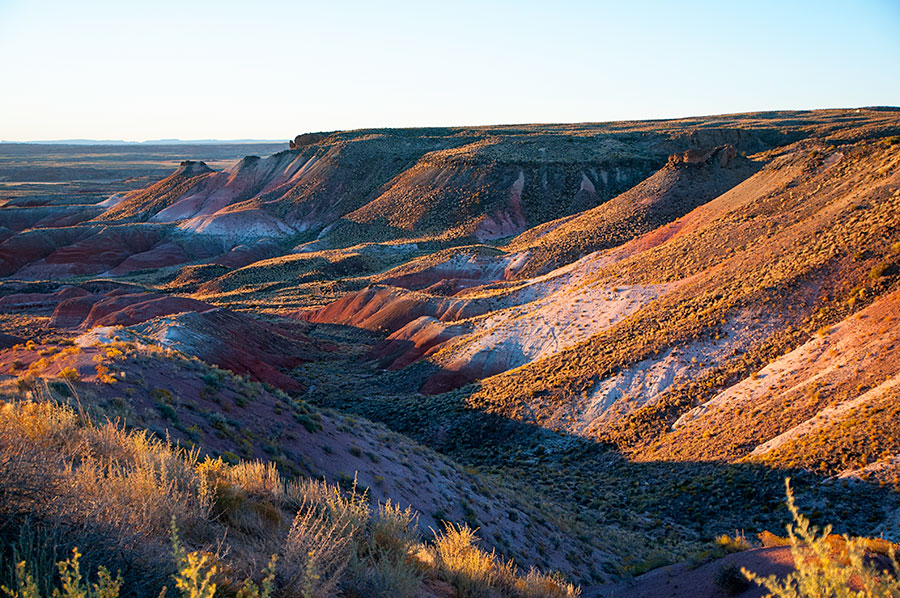 The Painted Desert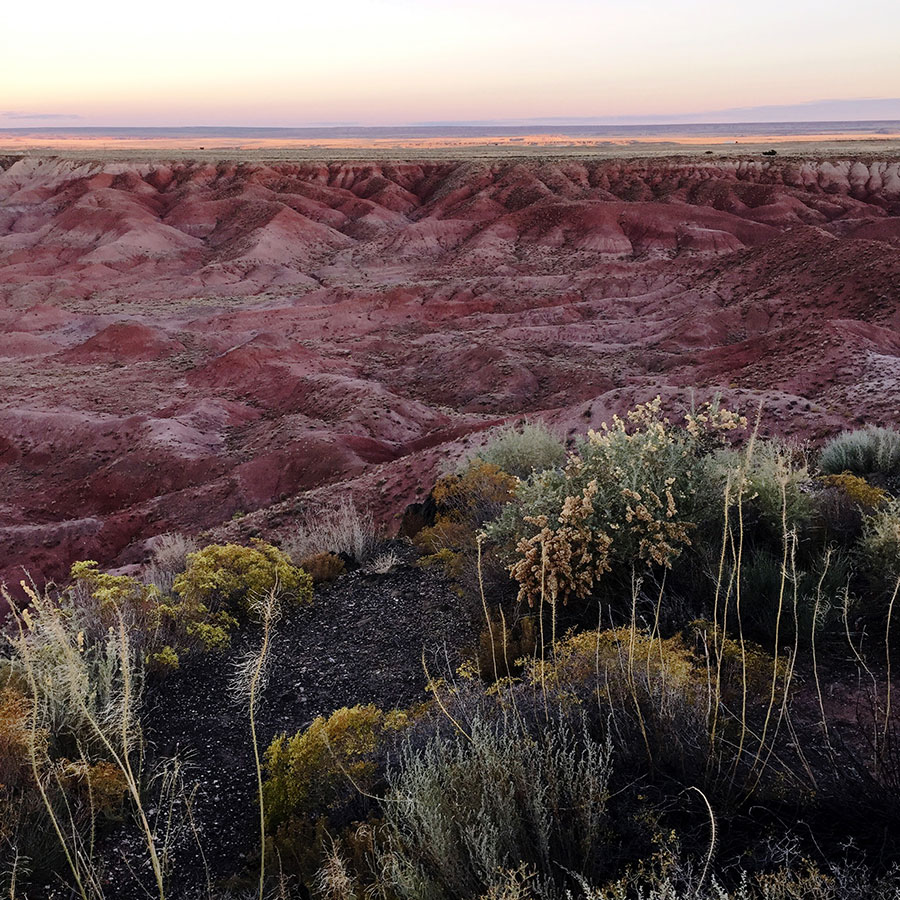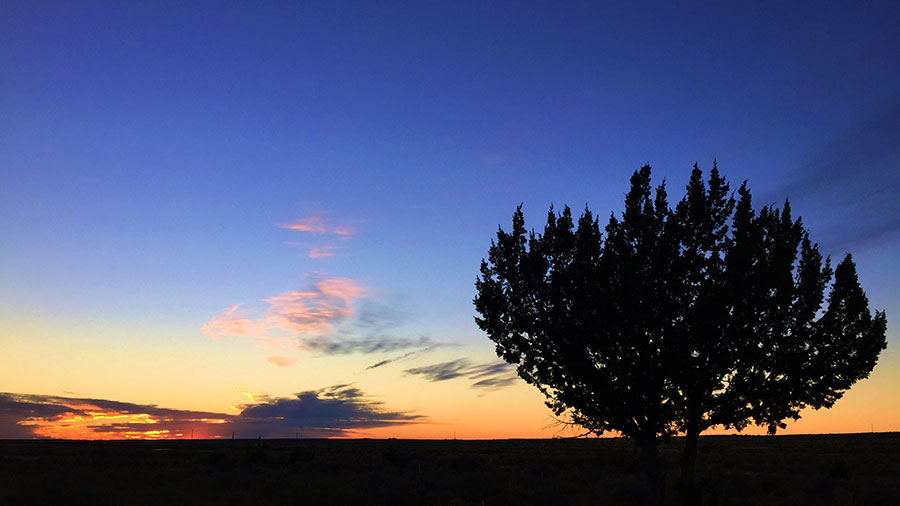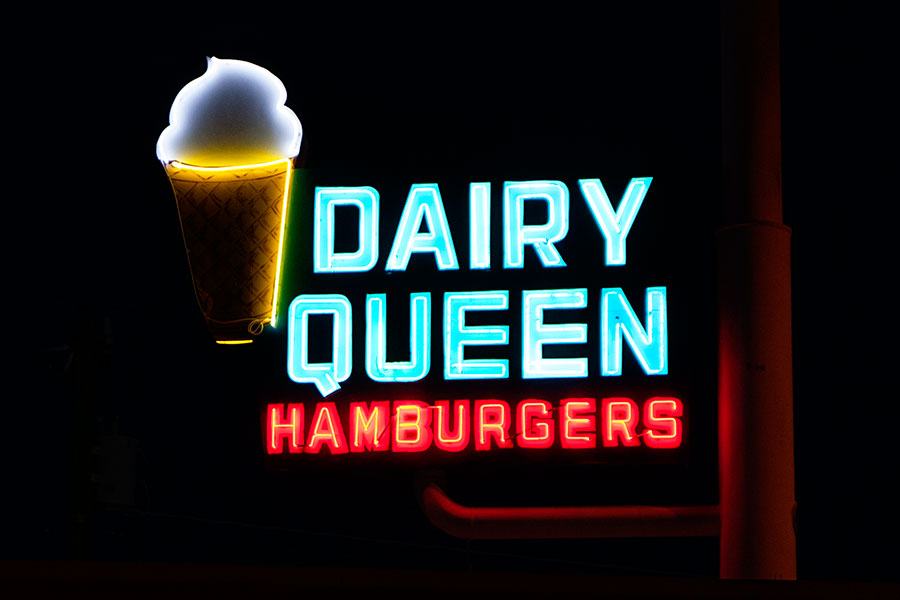 Sensing a culinary theme here?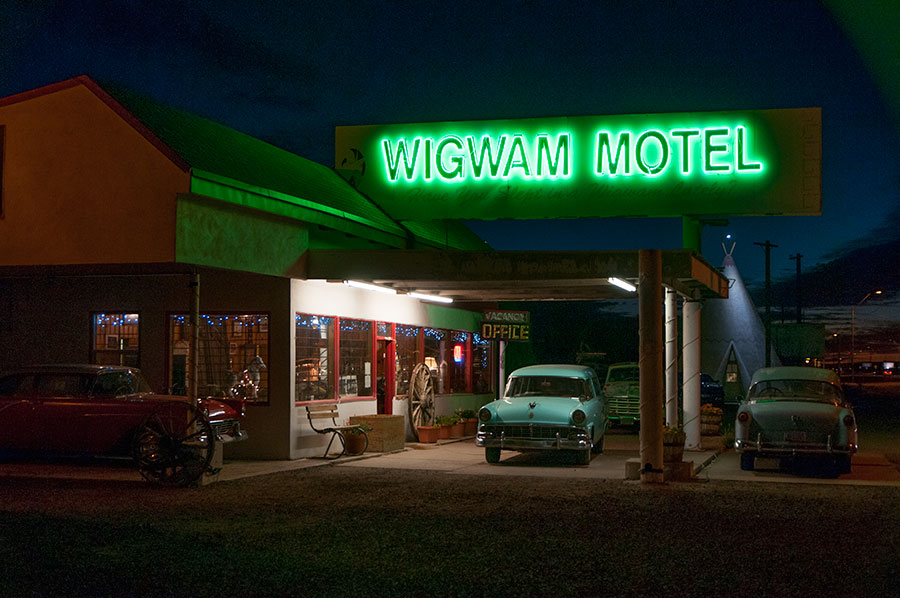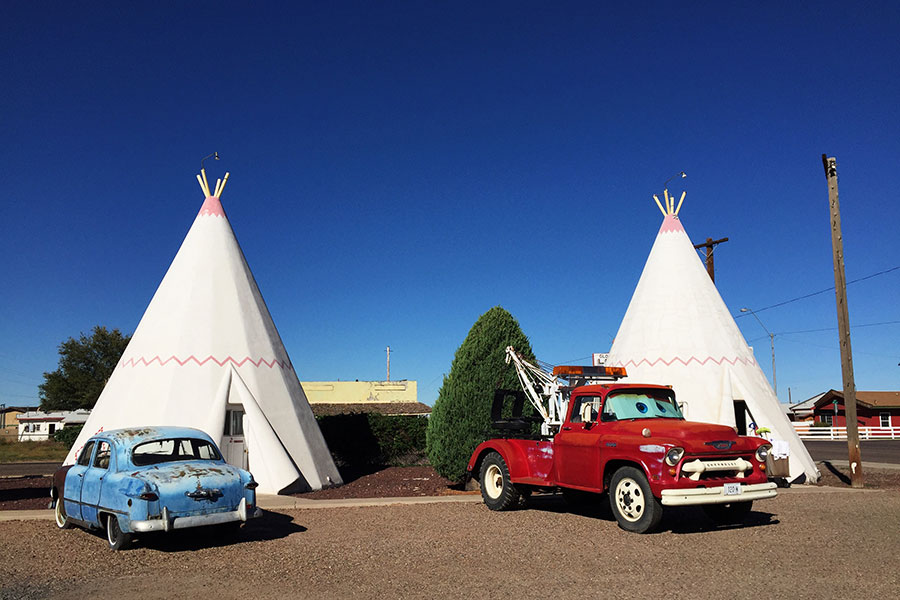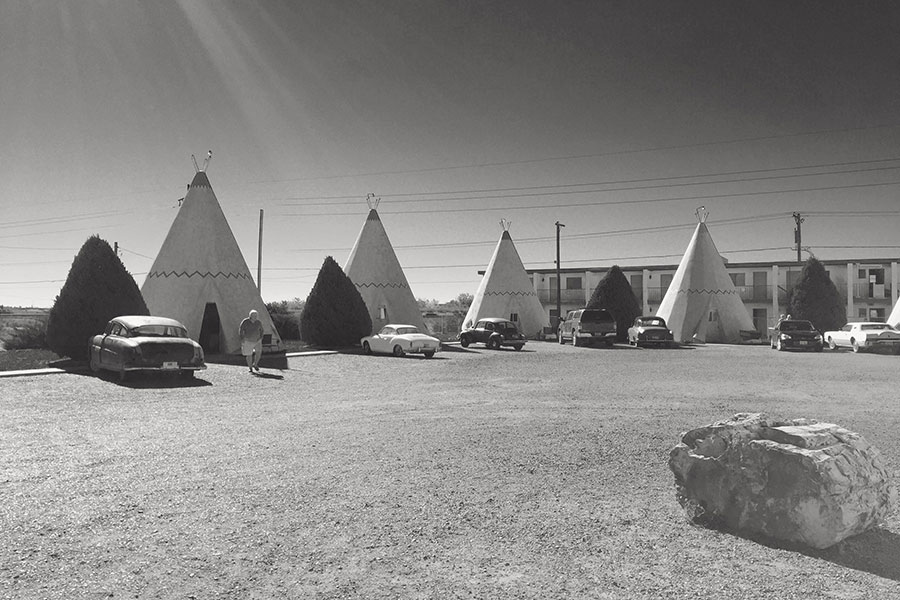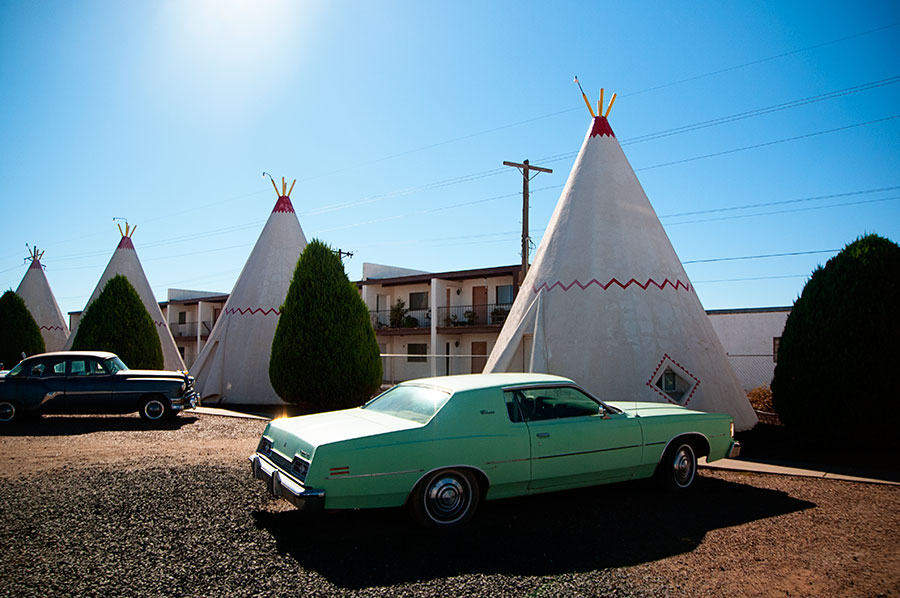 I want my own Wigwam next time.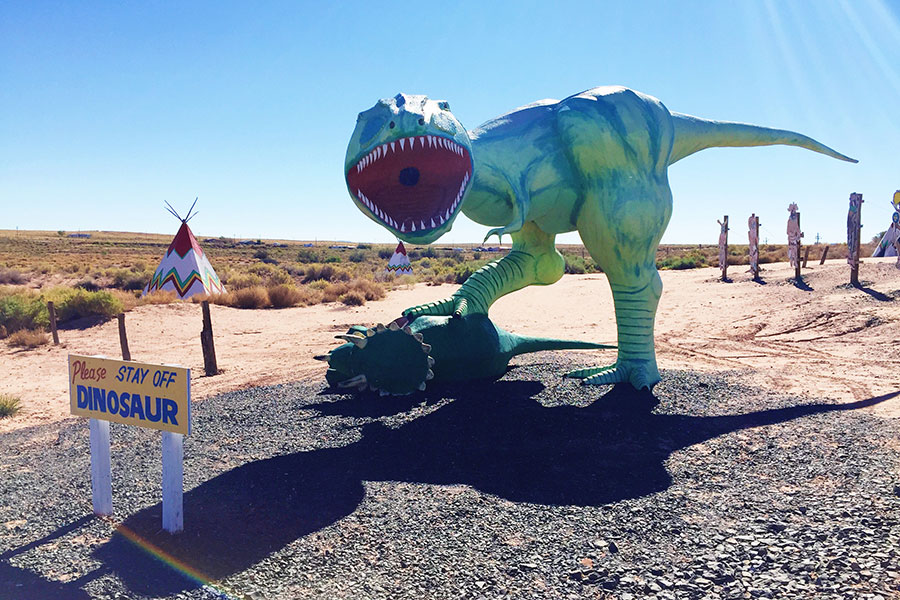 DINOSAUR! Bye, Arizona! You were weird but pretty.