September 2011
Where We Stayed: Palms Casino Resort
OK, time for many Vegas post and a recap! Some observations..
There is no city that I have a bigger love/hate relationship with than Vegas. On the one hand, it's cheap, the hotels are beautiful, the colorful neon lights make me happy, and there is ALWAYS something to do and see. On the other hand, it's seedy and so, so focused on sex, drugs, and money. The city and its visitors almost have a predatory feel. But good or bad, there's no place quite like Las Vegas.
So many girls with so many Daddy issues.
Drugs drugs drugs. I think got a contact high while walking through our hotel lobby. No judgment, I was just taken aback by how many people smoke in plain daylight… in a hotel lobby.
Prostitutes e-v-e-r-y-w-h-e-r-e. Illegal schmillegal is what I say!
Our hotel had a giant Playboy logo on the side of the building. And the only remaining Playboy Club in the country within its doors.
The bullet point above brings me to my next point: WHY do people bring their children to Las Vegas? WHY? Are there really that many kid-friendly activities? Even taking the kids to the hotel pool could be risque – considering the bounty of nearly naked girls and the dudes doing lines of coke in their cabanas.
Everything seems close…. but everything is really far away. We experienced this phenomenon while walking to the "Welcome to Las Vegas" sign and while trying to walk from hotel to hotel.
Speaking of hotels, they are enormous and beautiful. Cities in and of themselves. Complexes. Multi-building, multi-club, multi-restaurant, multi-casino mega machines. And they have FREE parking! (anything to get people into the casinos, right?)
I think the history of Las Vegas is fascinating. I bought a book all about it at the airport. (pushes up nerd glasses)
Bethany and I went to Target and to Barnes and Noble. It was a nice escape from the Strip. And we are inherently boring, Target-and-bookstore-loving people.
I'm not really a fan of the desert. It's too stark, too lonely. I missed the Midwest and it's array of green trees.
Big fan of Southwest Airlines though. Big fan. All other airlines should take lessons from them.
THE sign. Designed by Betty Willis in 1959. The sign was never copyrighted because Willis wanted to leave a gift to Las Vegas — and for it to remain in the public domain.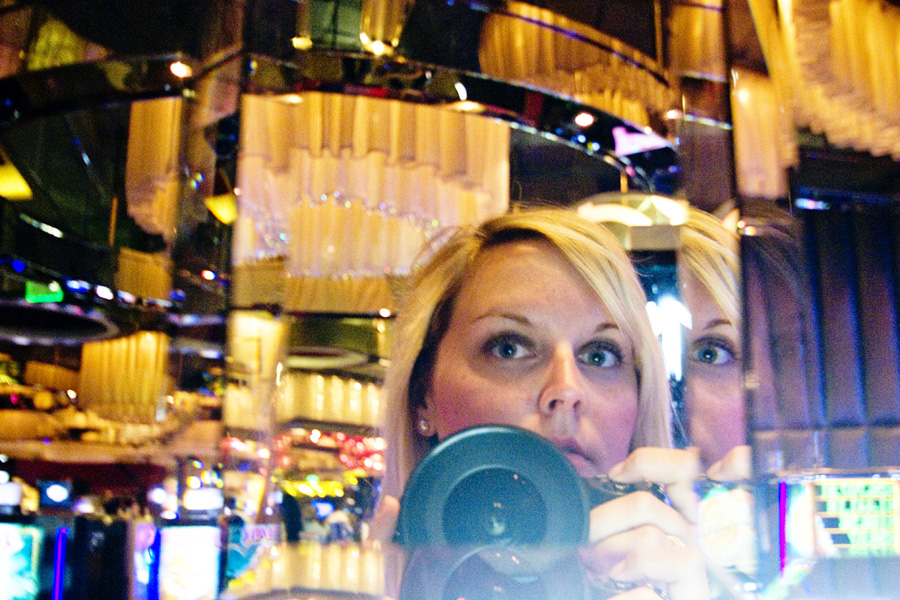 Mirrors mirrors everywhere.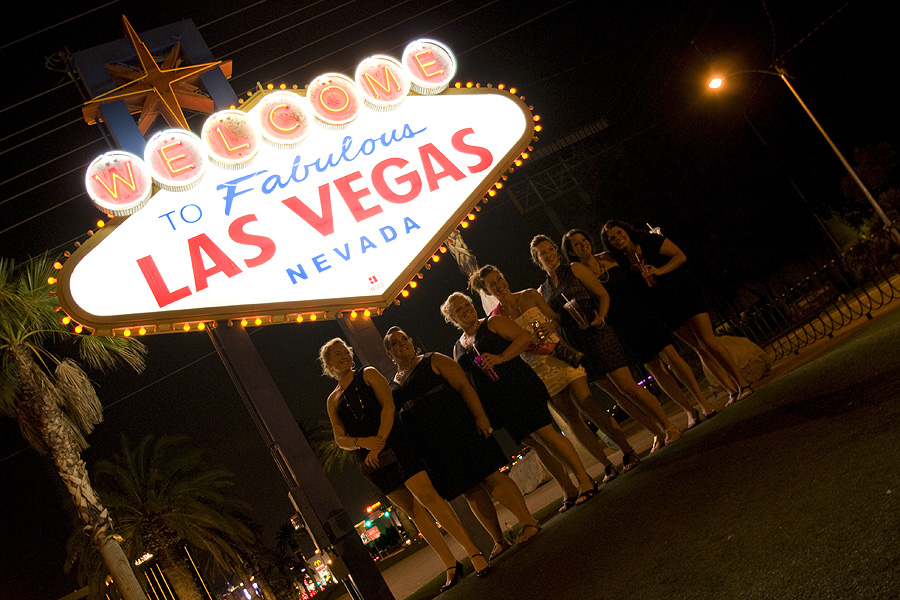 THE sign was a popular spot.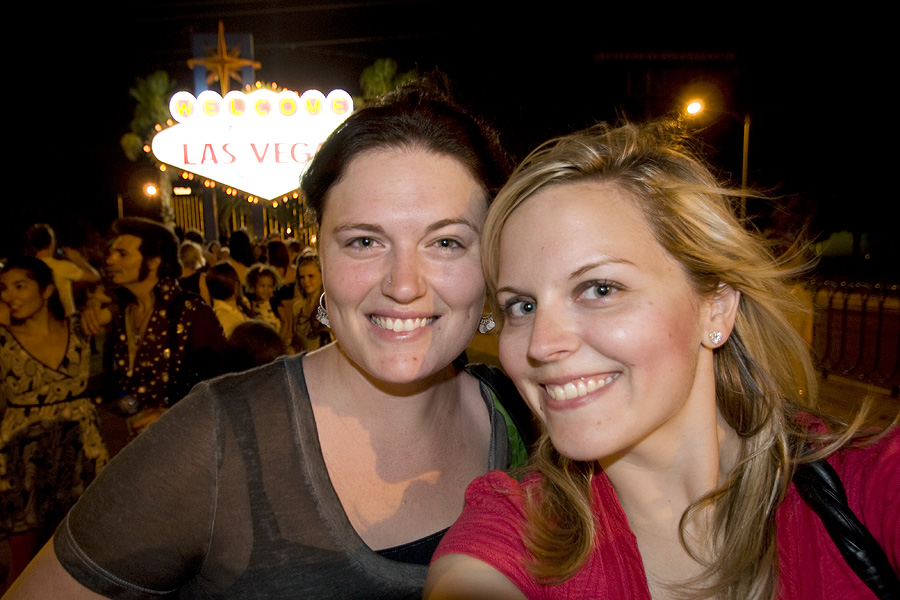 Traveling buddies.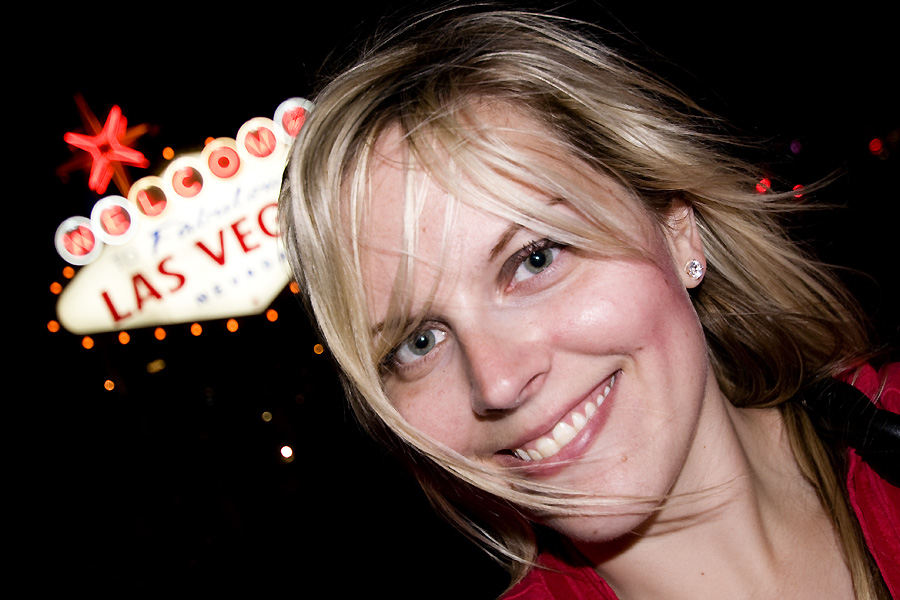 It was windy.
Of course we saw a creepy Elvis.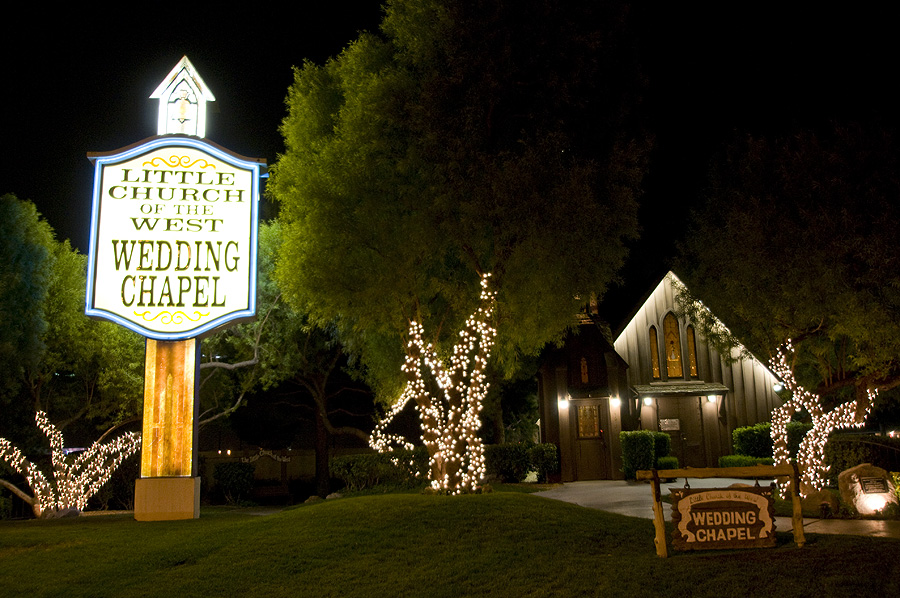 This is the oldest building on the Strip, opening in 1942. Elvis Presley and Ann Margaret recited their vows here in
Viva Las Vegas
. In addition, Angelina Jolie & Billy Bob Thornton, Richard Gere & Cindy Crawford, and many other celebs have married here.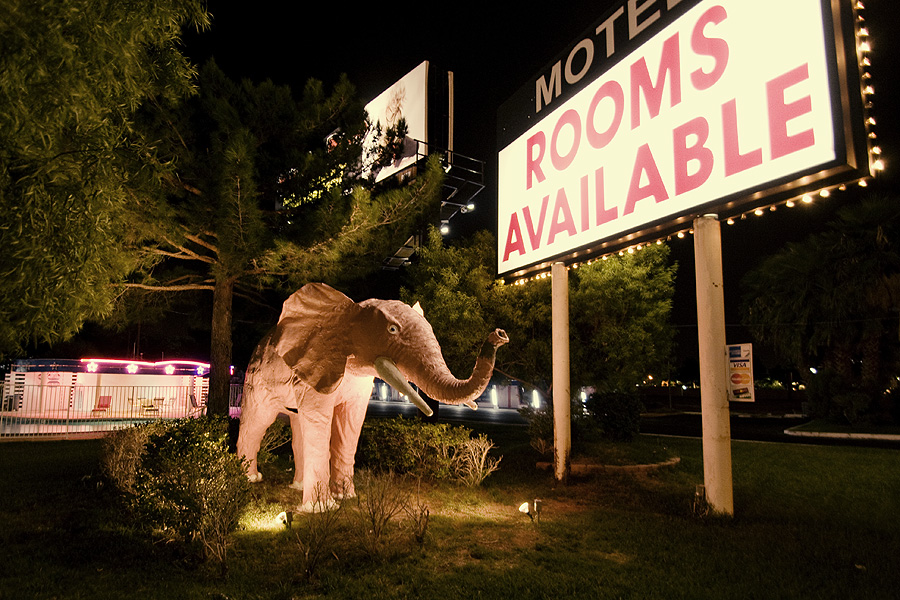 A little creepy.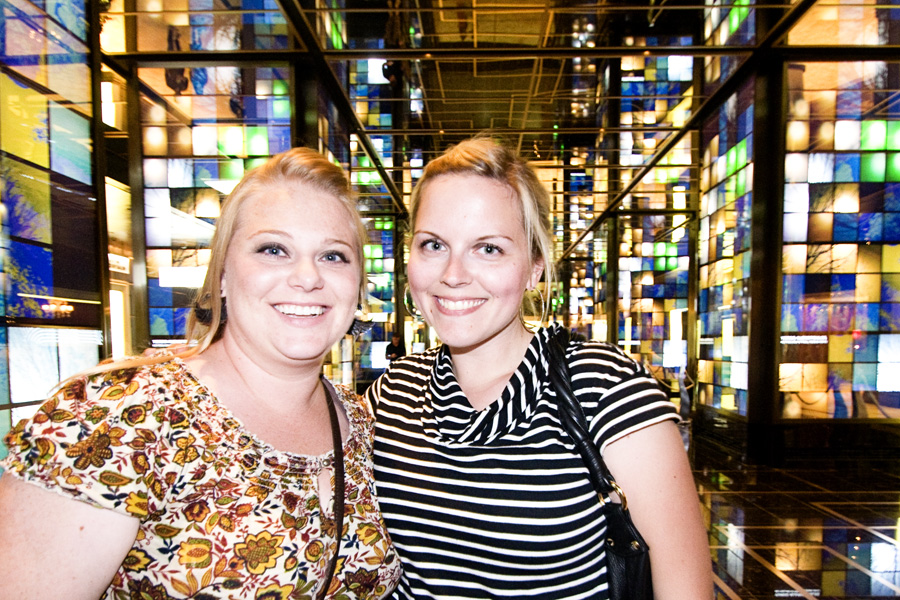 Rolanda was also in town!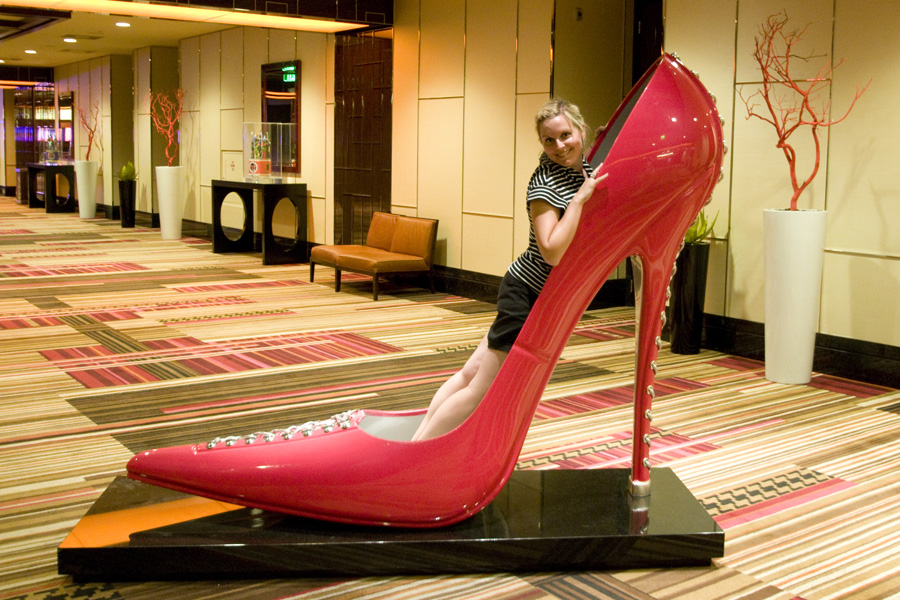 In a giant shoe. Heaven!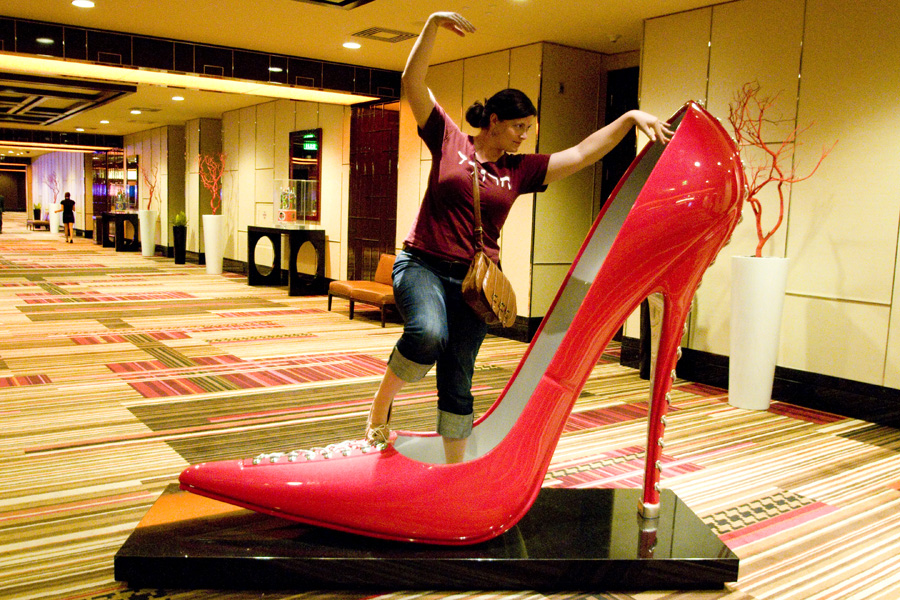 Bethany in the giant shoe!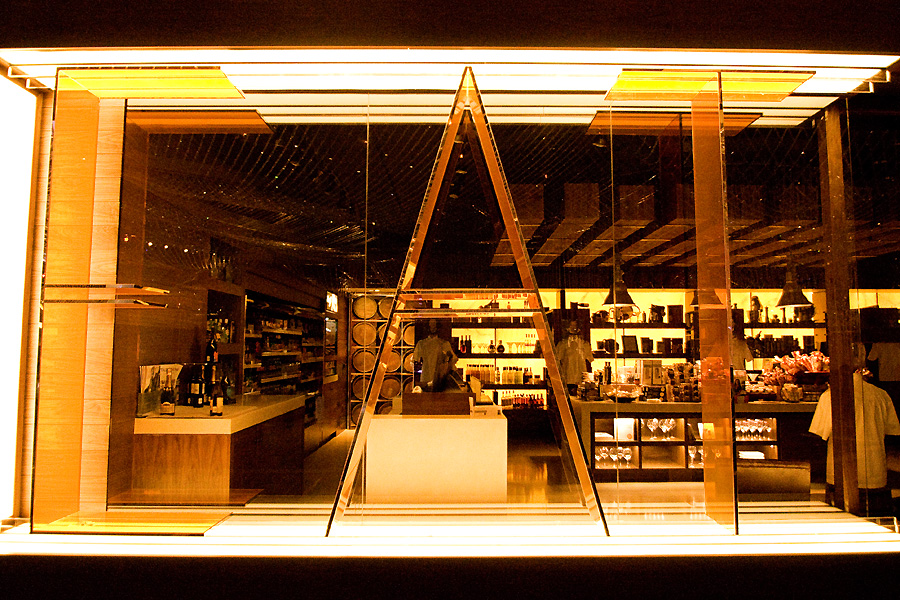 EAT. Yes, please.
The hotels of Las Vegas are incredible. INCREDIBLE. Beautiful, enormous, and filled with pretty art — and an excess of restaurants, shopping, and gambling opportunities. Bethany said it best, it's like they are cruise ships that aren't floating. They contain everything. My favorite hotel we visited was the Cosmopolitan — I took so many photos there that it needs its own post. But here's a taste of the Palms, Bellagio, Wynn, and a few others!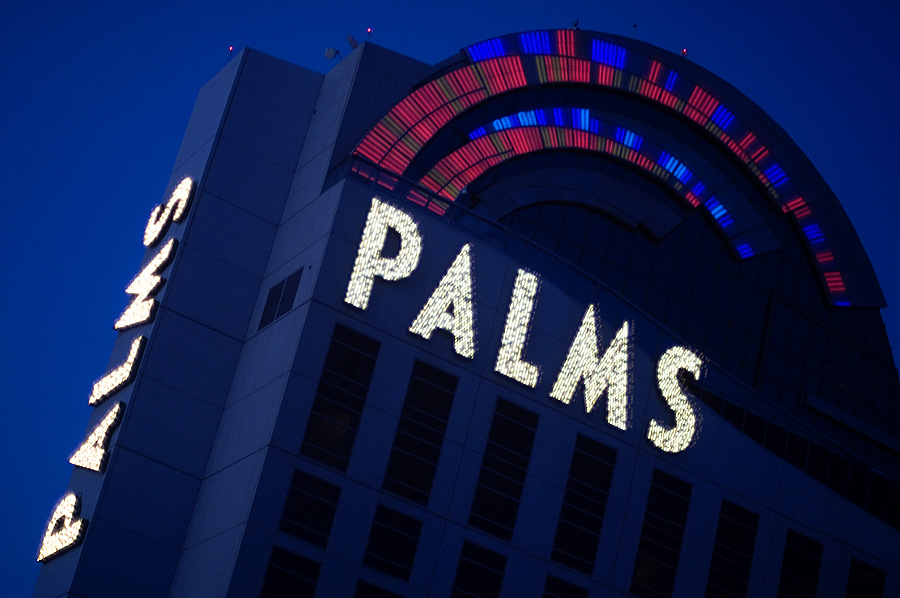 We stayed here. Playboy central.

The Flamingo, which had ties to gangster Buddy Siegel.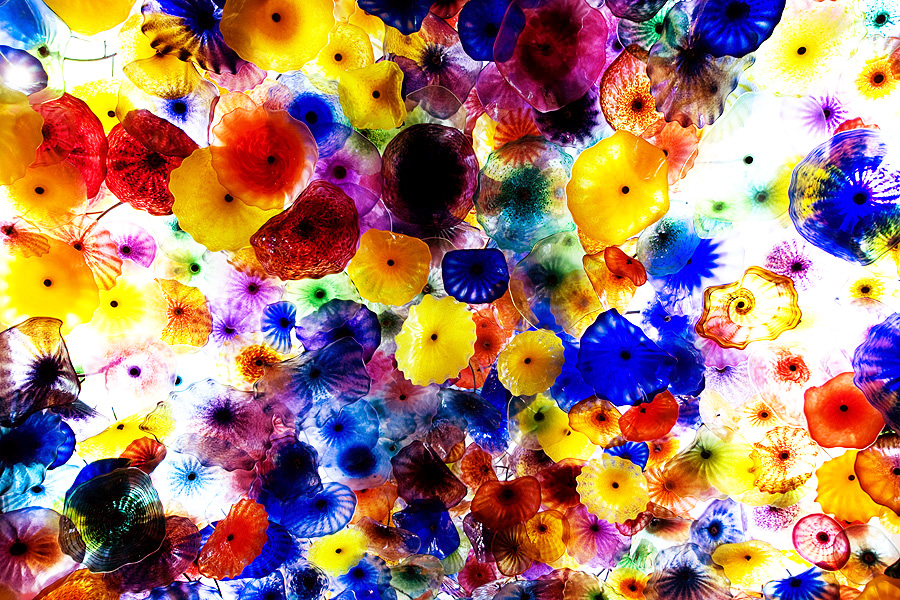 The beautiful Chihuly glass in the Bellagio lobby.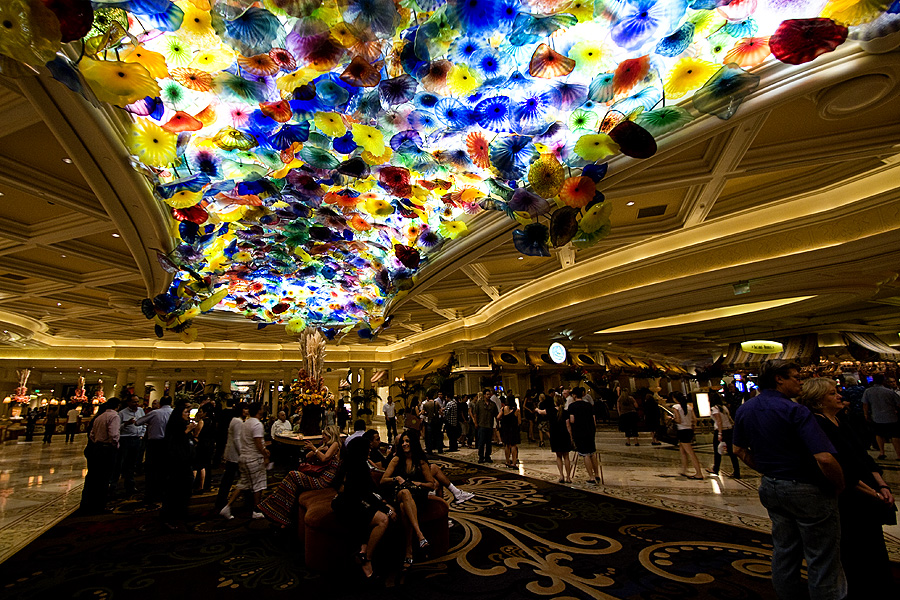 Bellagio lobby. The Bellagio one of the hotels that Danny Ocean's crew robbed in Ocean's 11!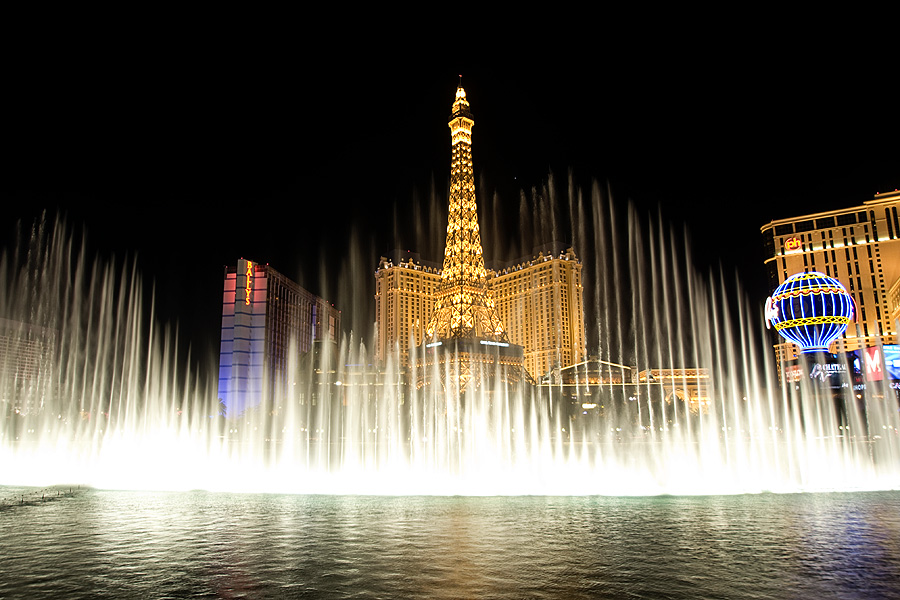 The famous fountains.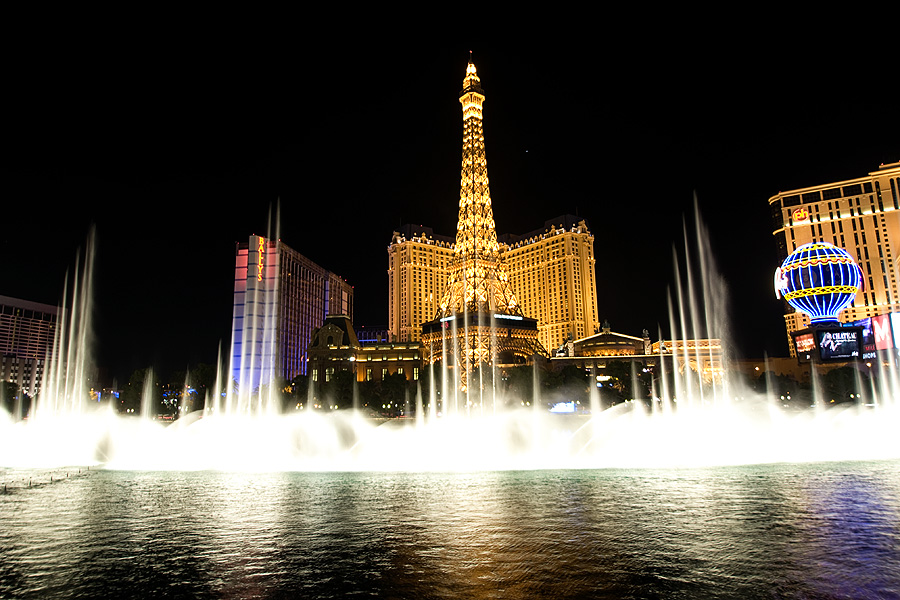 Whoooosh.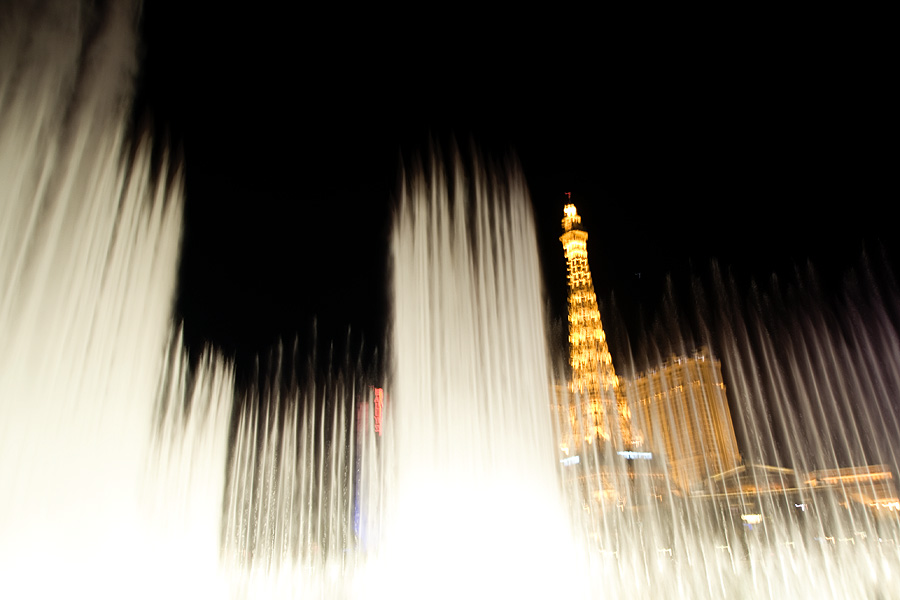 BRIGHT WATER.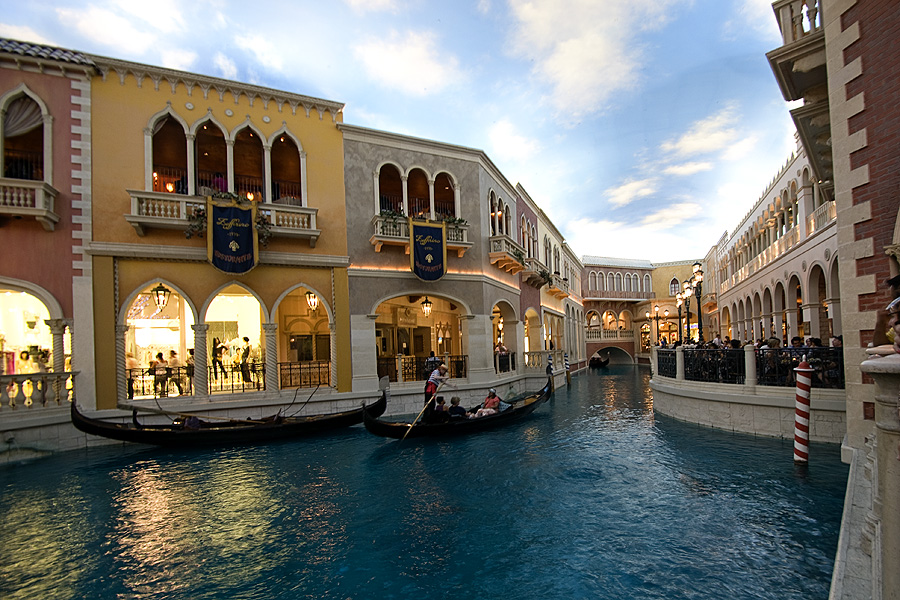 The Venetian. With its own canal!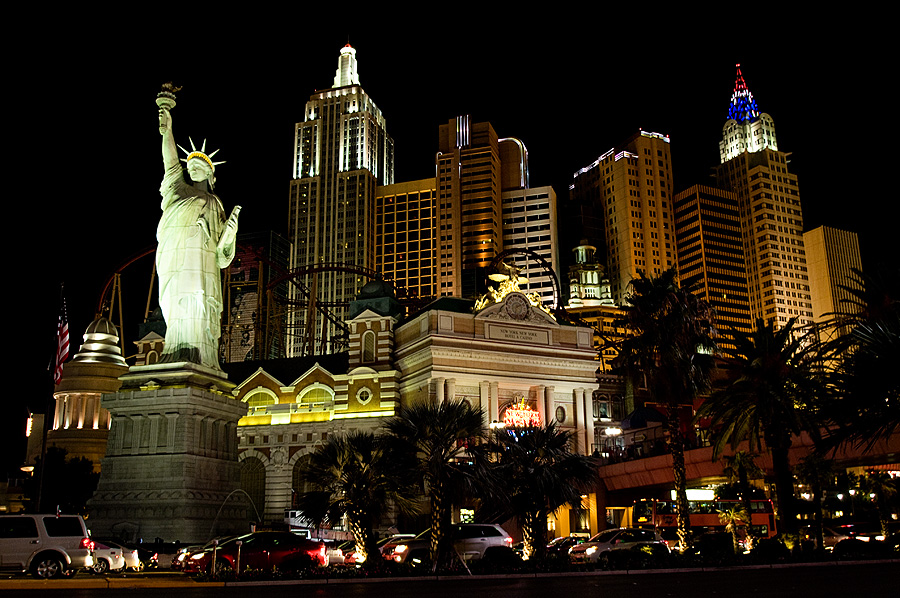 New York New York – complete with a roller coaster.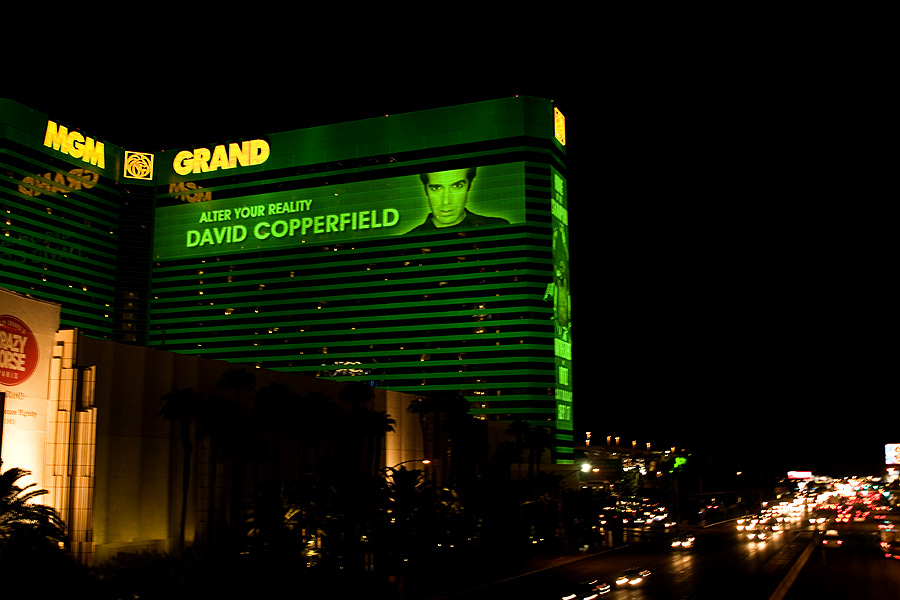 The MGM Grand. I stayed here last time I was in Vegas. It's very… green.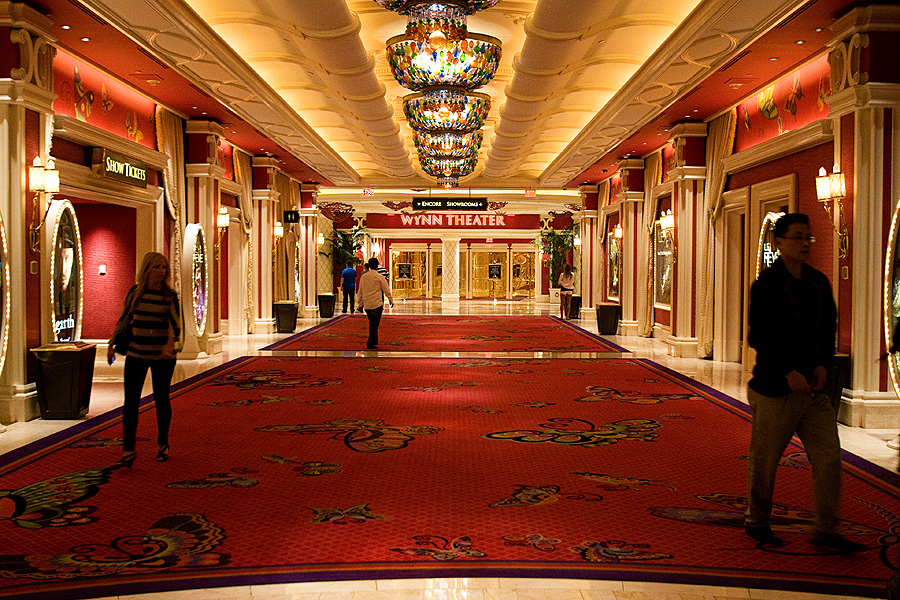 The Wynn! LOVED this hotel.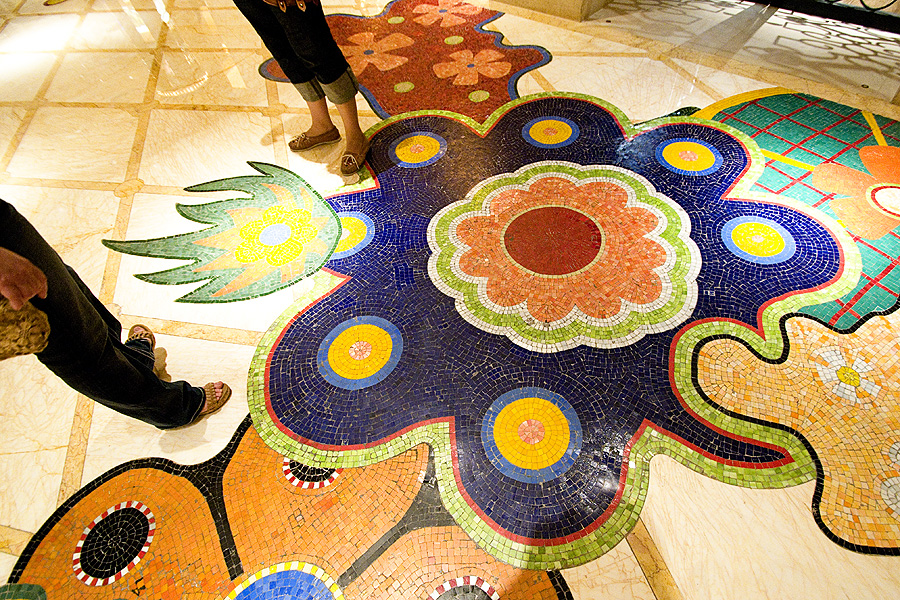 Flowers on the floor.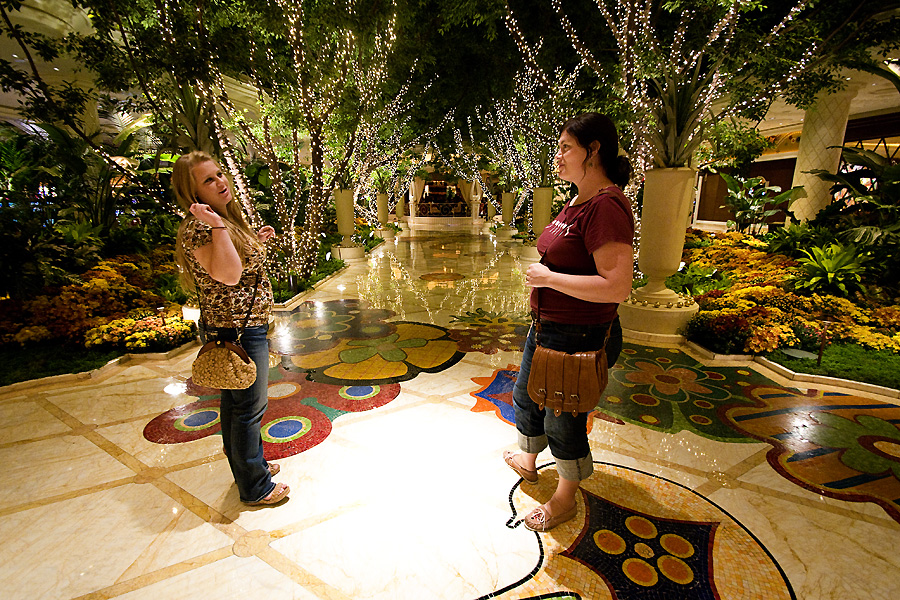 Ro & Bethany at the Wynn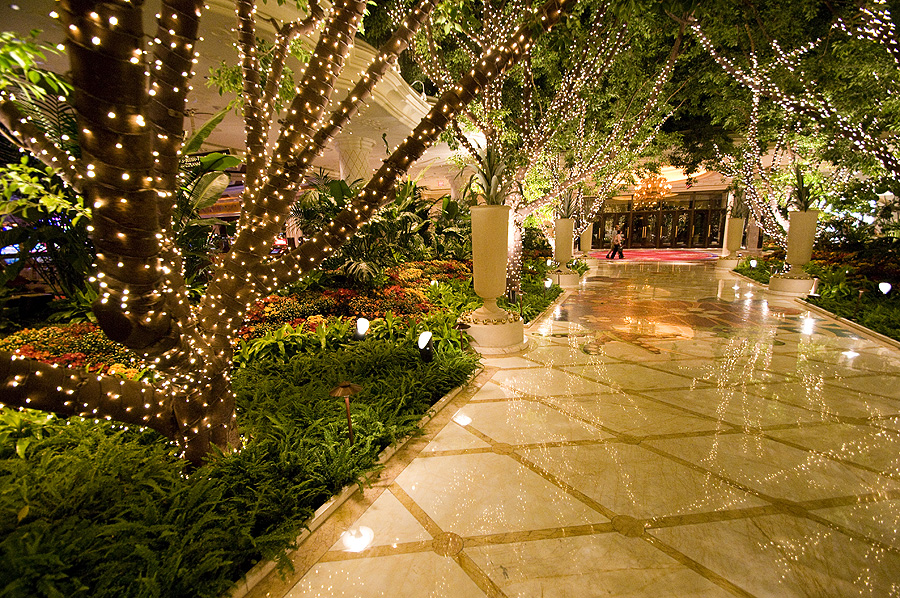 So cozy!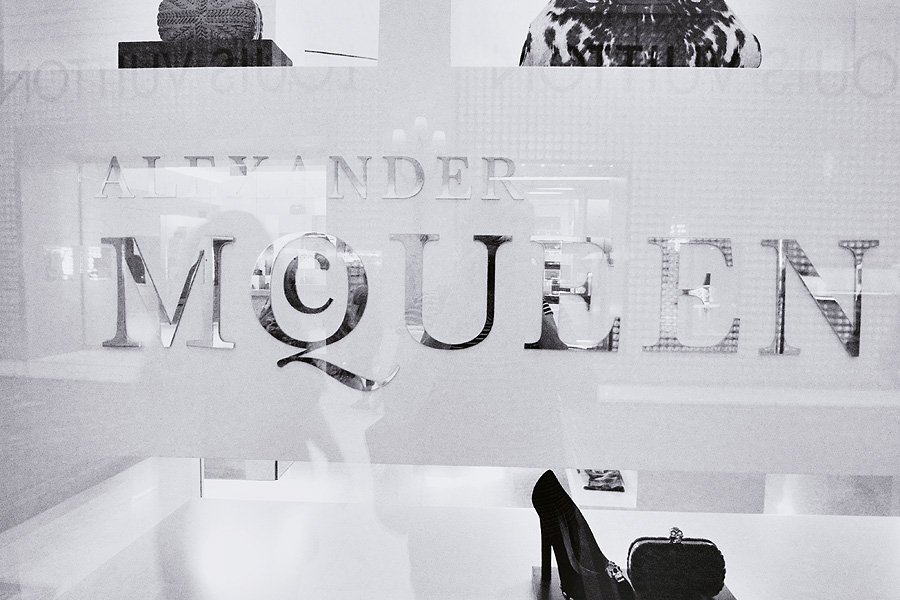 I wanted everything in here. My favorite designer evvvvahhh!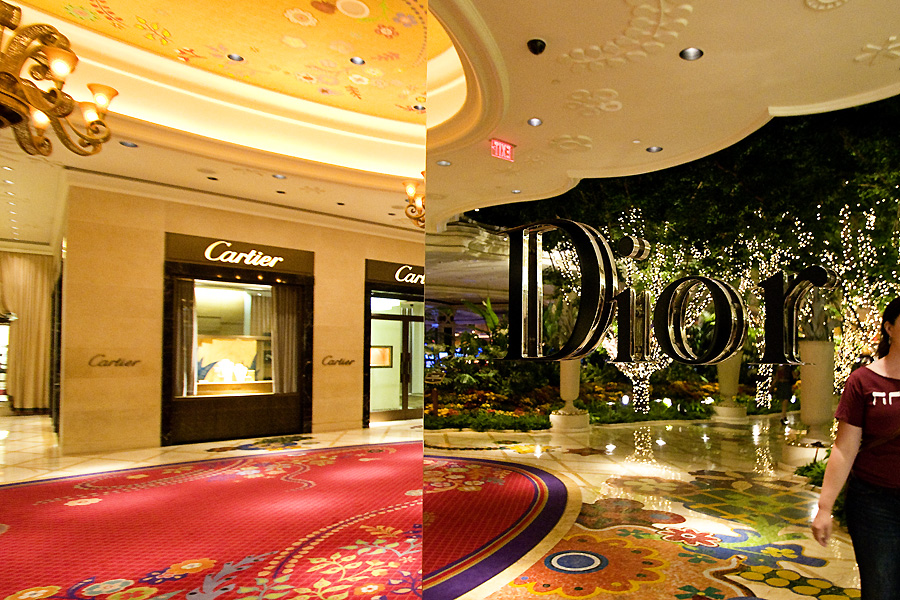 More mirrors. And high-end shopping.
The Cosmopolitan was my favorite hotel that we visited. Mainly because it's so visually stimulating. Enormous shining chandeliers, swanky bars, dancing girls, video screen columns in the lobby, you name it, the Cosmopolitan had it. The interior design was fascinating – with unexpected mixtures of materials (leather made to look like metal, for example). In short, this hotel was rad. Thanks to Bethany and Rolanda for exploring all of it with me!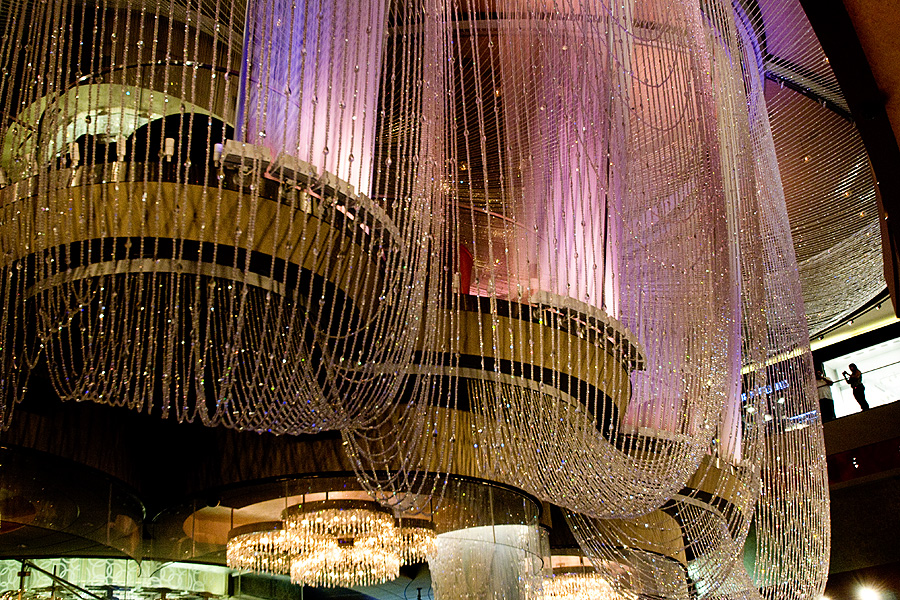 So much sparkle. Though next time I need to bring a tripod!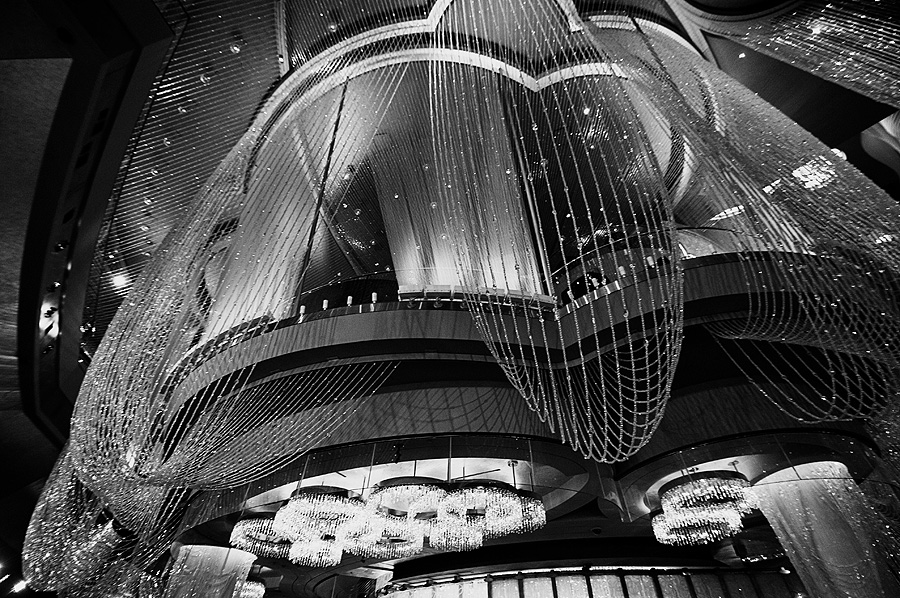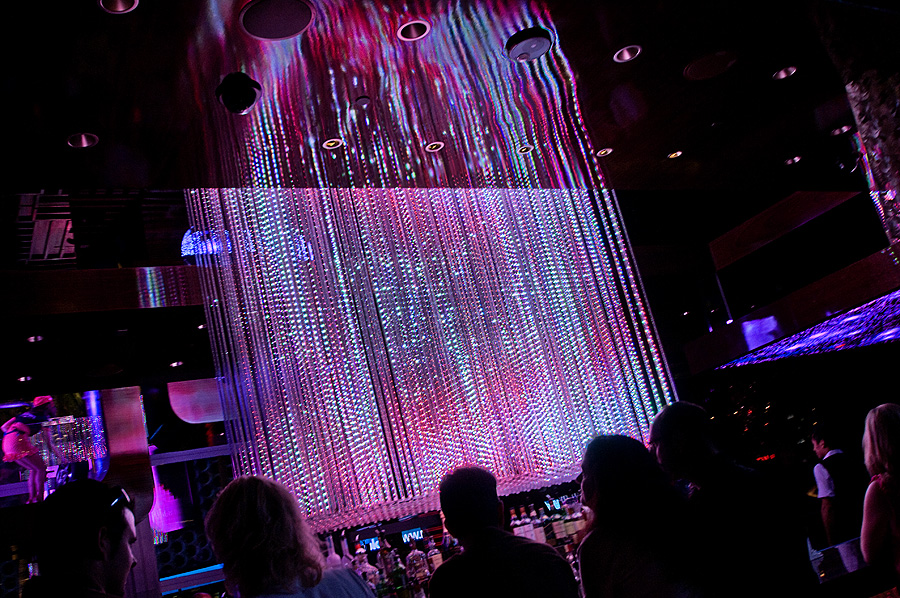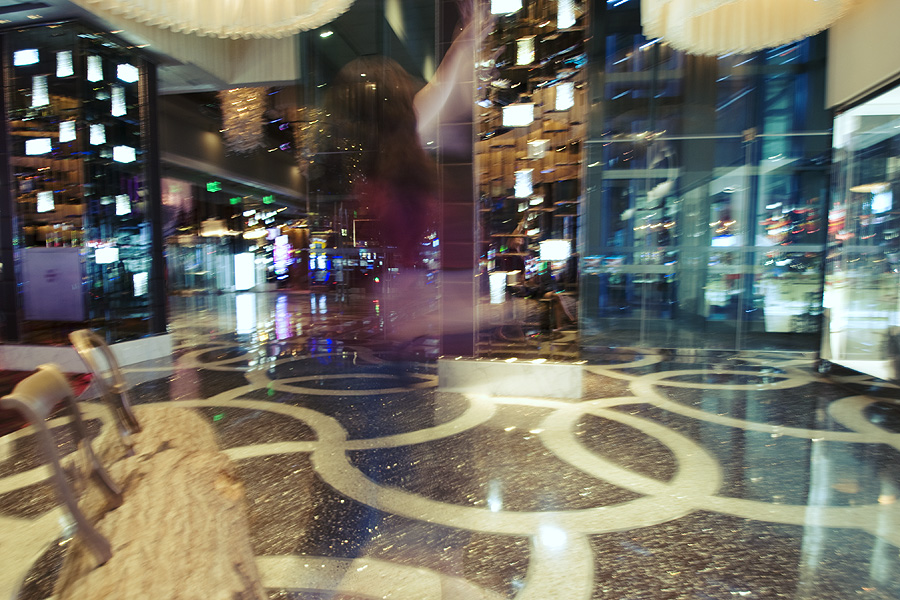 Ghost Bethany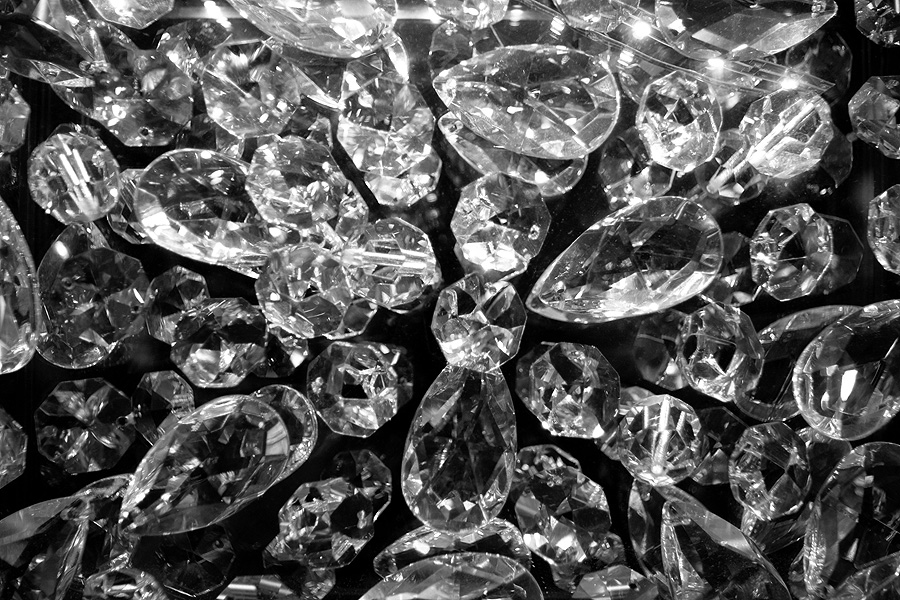 Sparkle!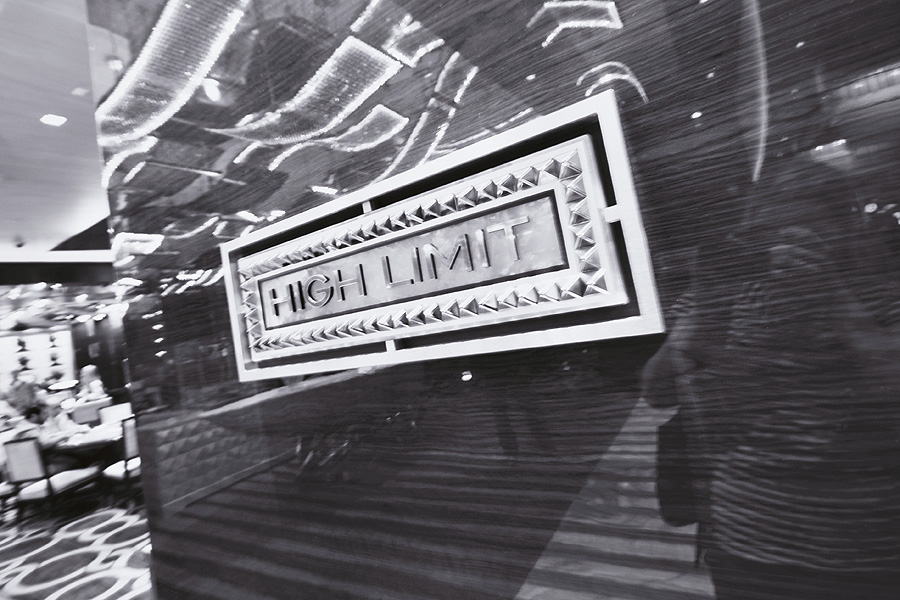 High Limit = not for me.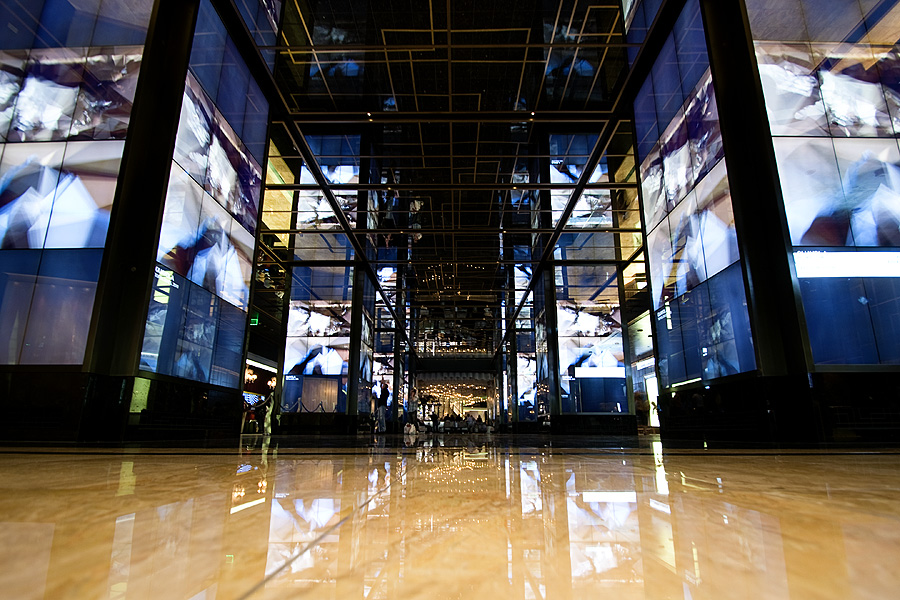 The FABULOUS lobby. It was incredible.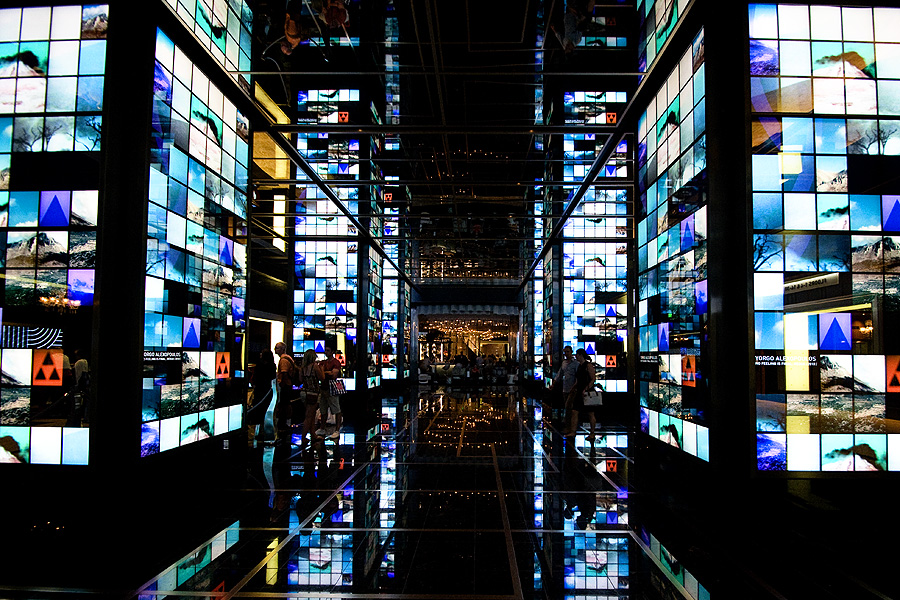 These panels changed every 5 minutes or so to something new.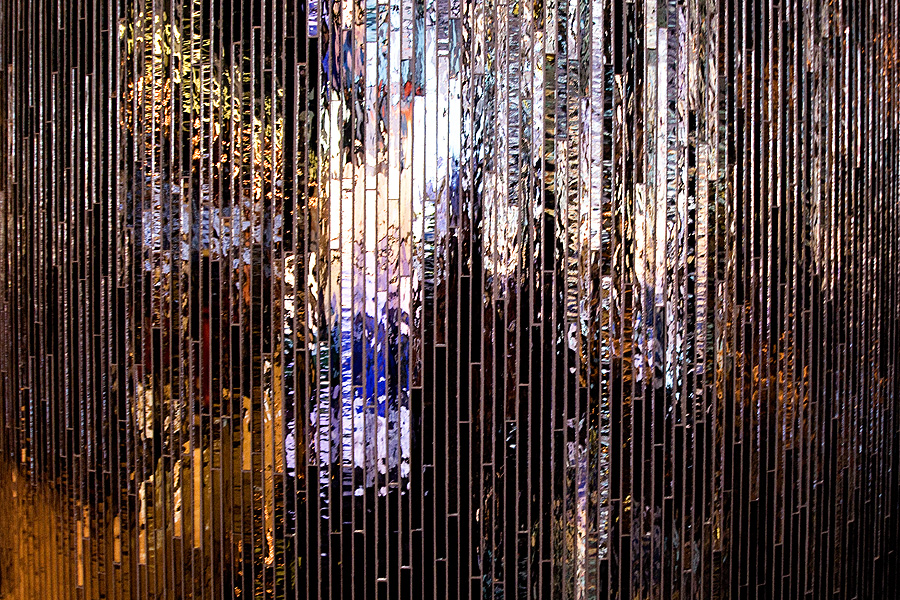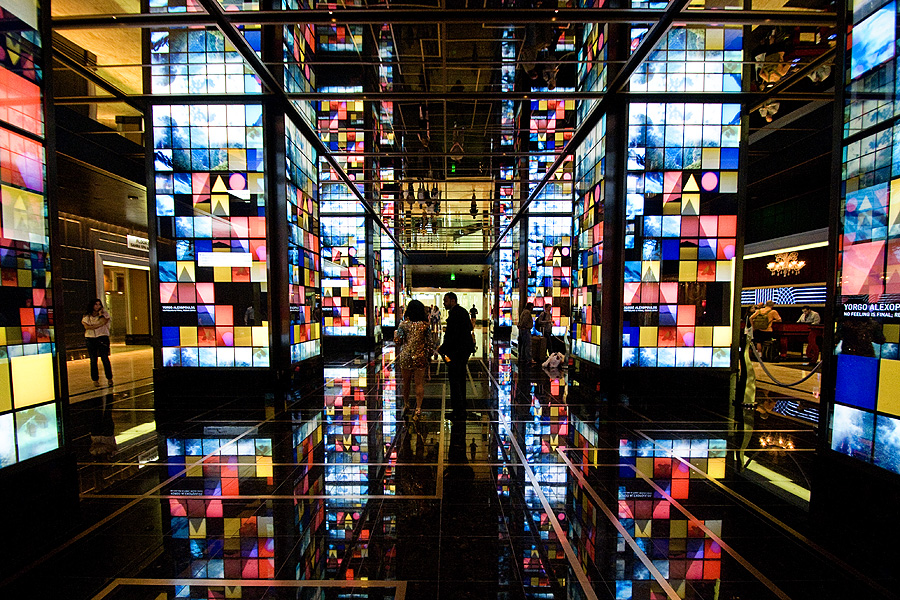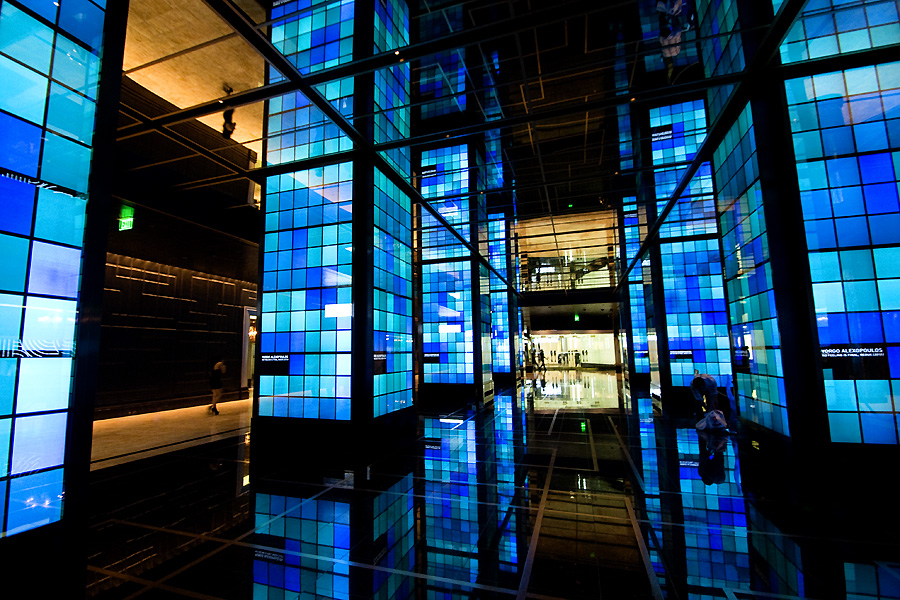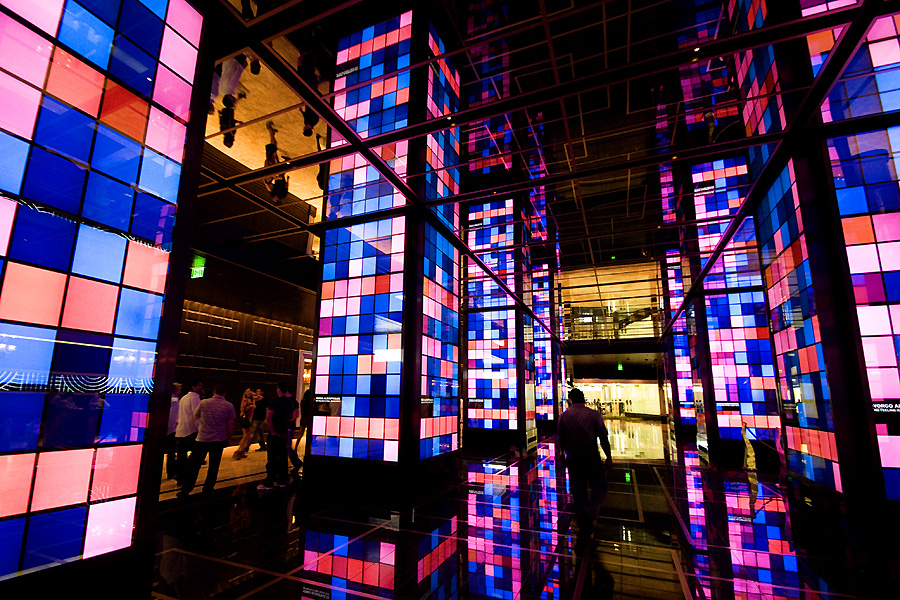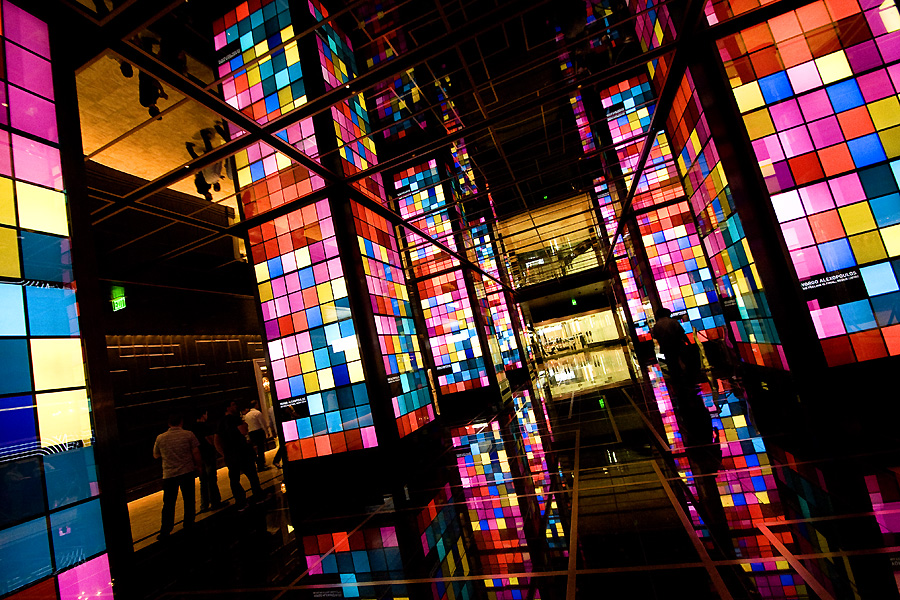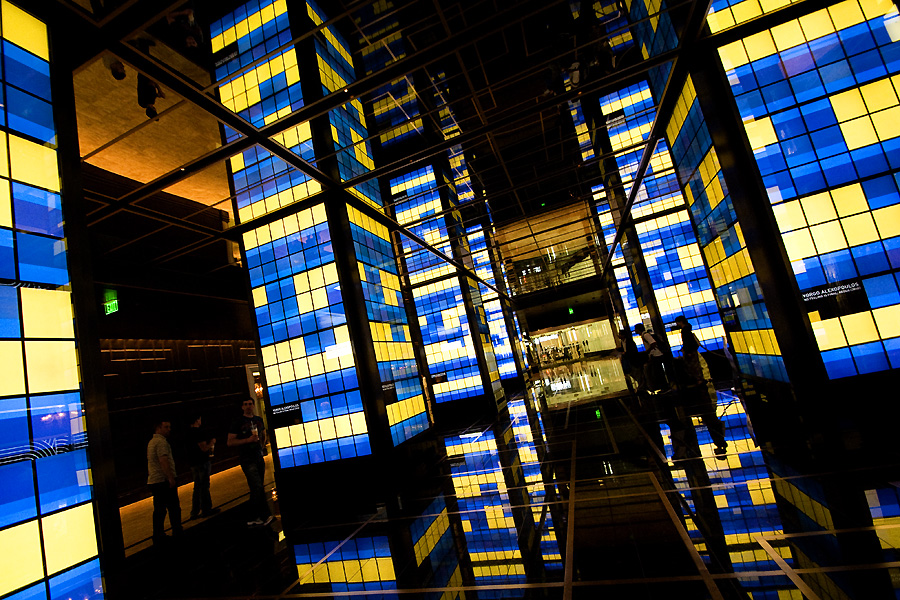 Seriously, I was like a squirrel with ADD. So much color!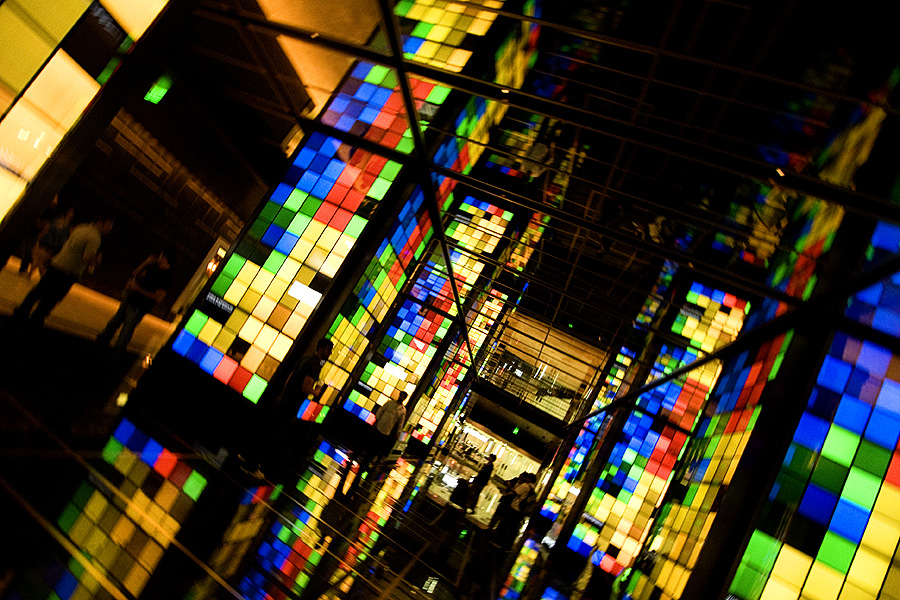 I wish this one was in focus! Dang.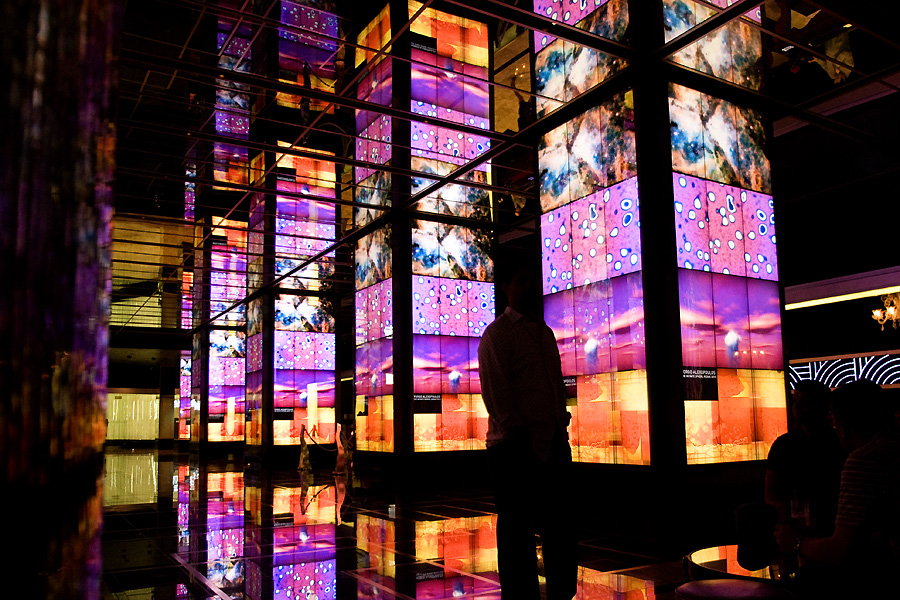 I wish that guy wasn't standing there. He also stuck his tongue out at me and rolled his eyes. Nice guy.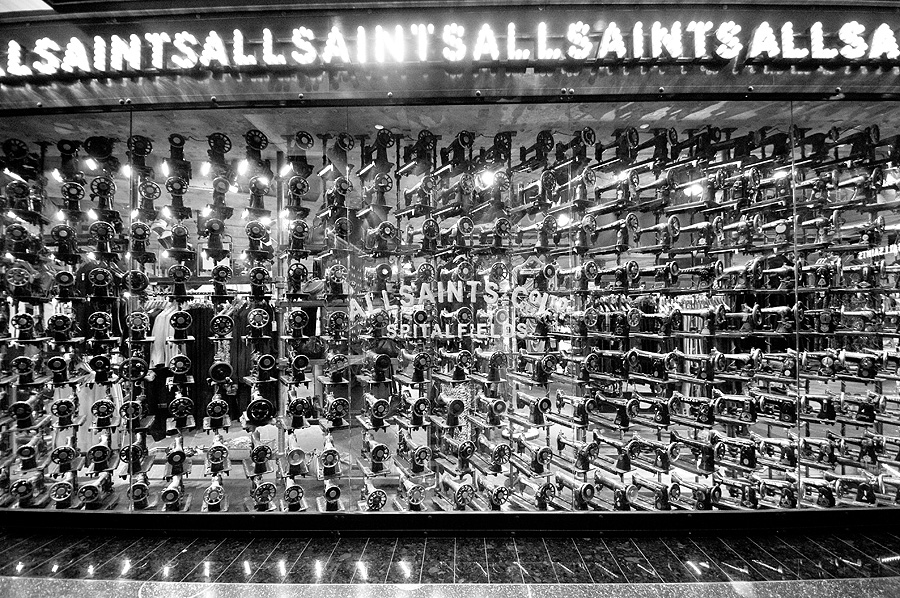 Hundreds of sewing machines.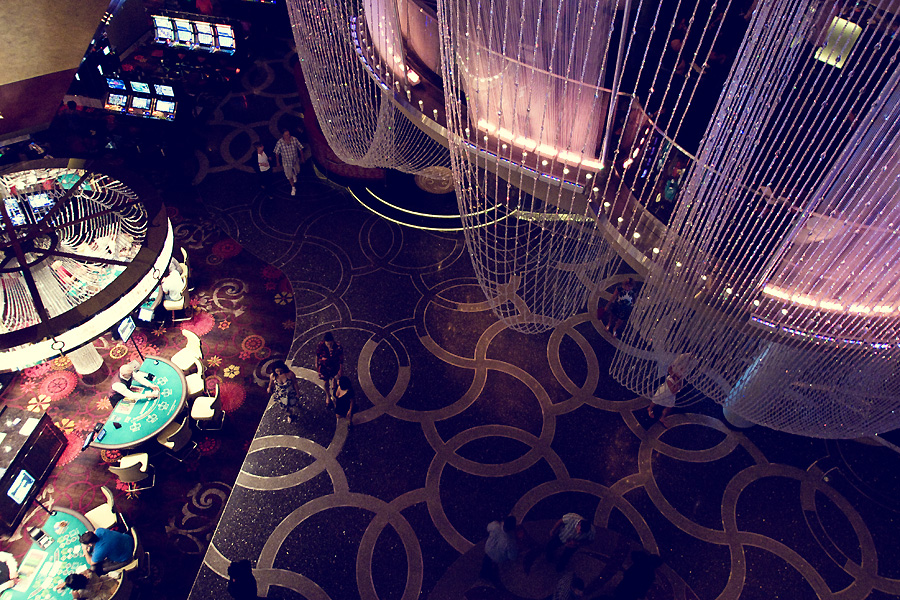 The Neon Museum was my favorite thing about Vegas. Colorful AND historical? It's like it was made for me! The Museum isn't open to the public yet, so all tours have to be arranged ahead of time. Our group had about 15 people and a guide led the tour – retelling the history of the signs and the history of Las Vegas. It was great, albiet VERY hot and we had a talker in our group — a guy that asked question after question. But overall I'd highly recommend this to anyone who visits Vegas!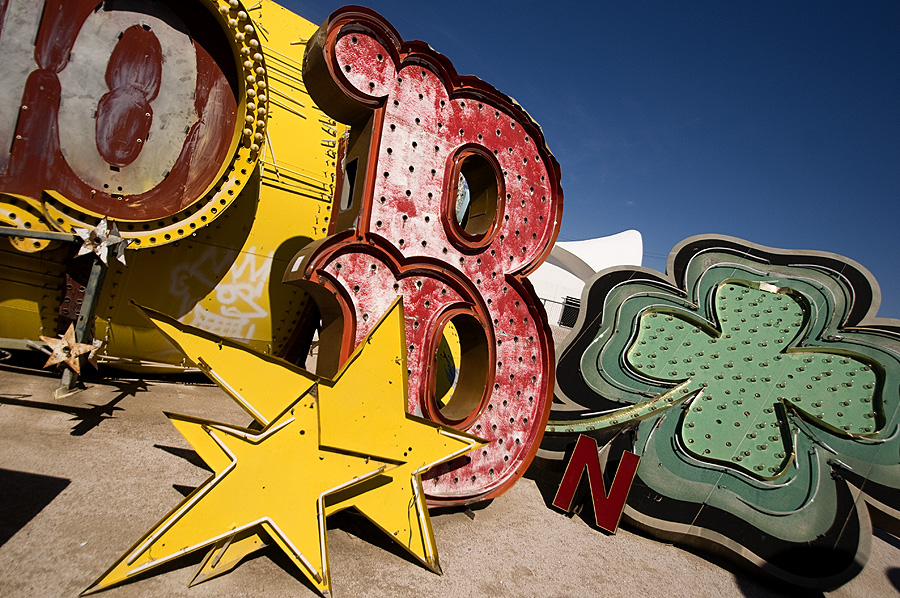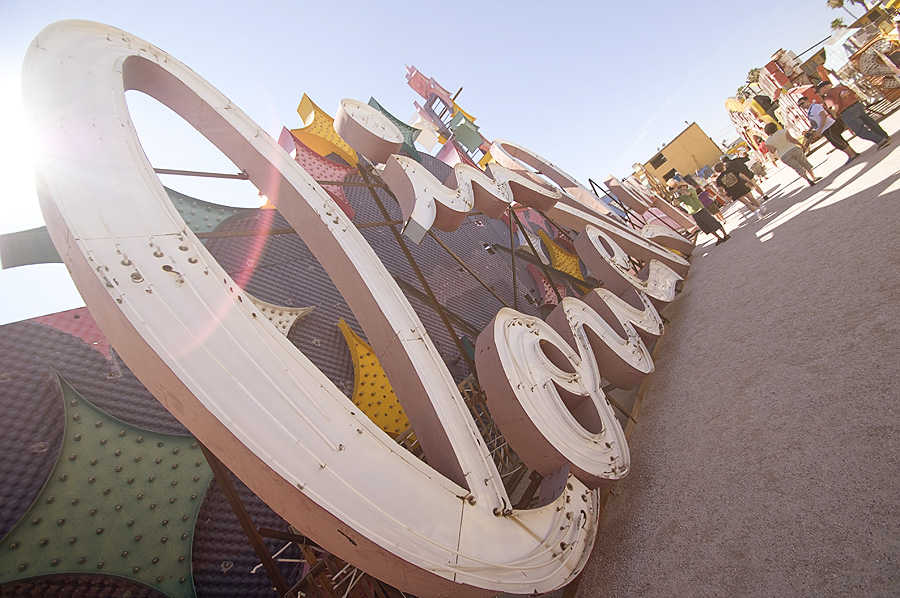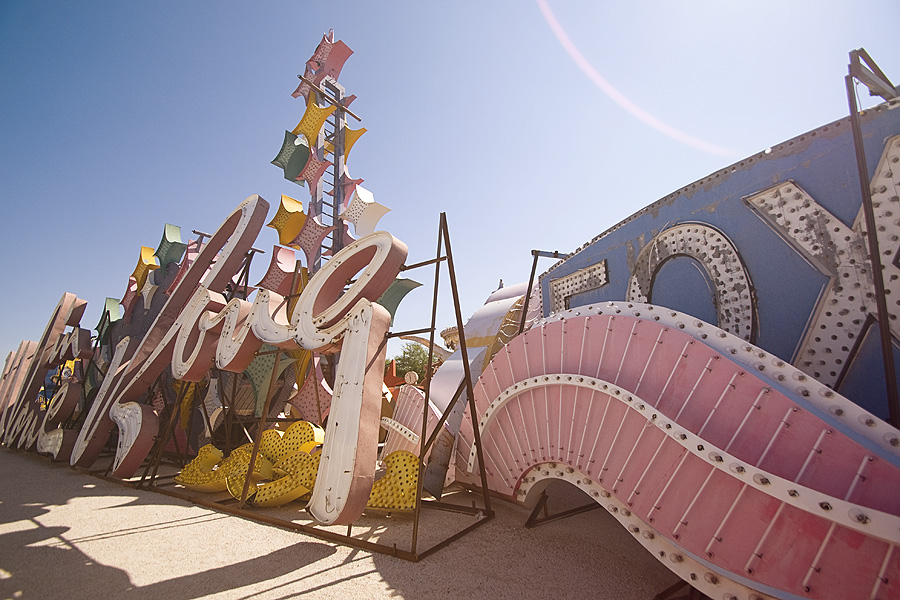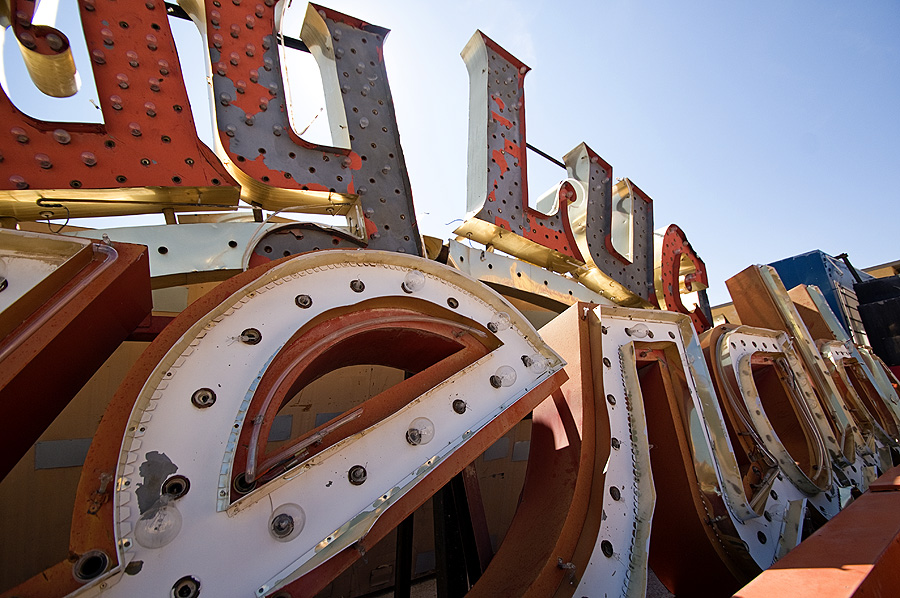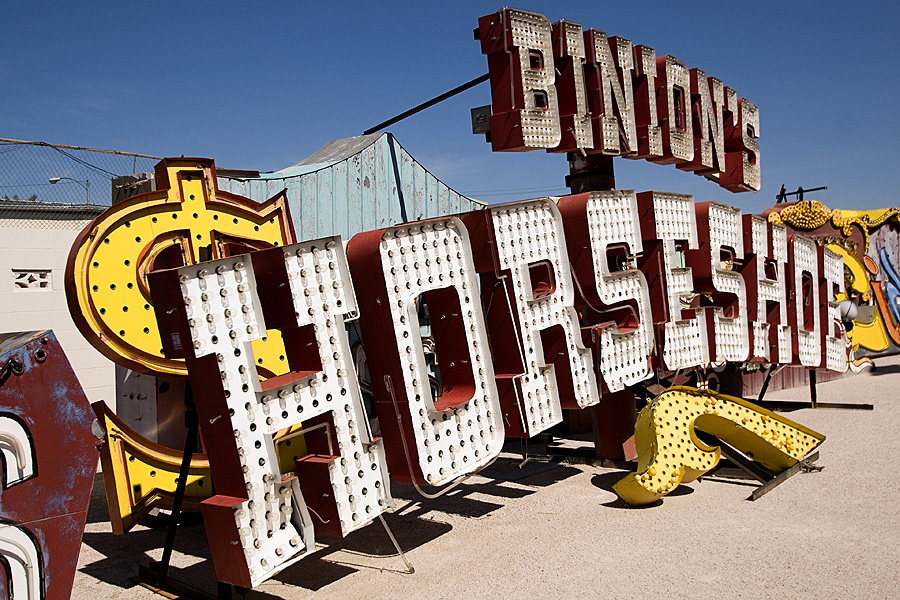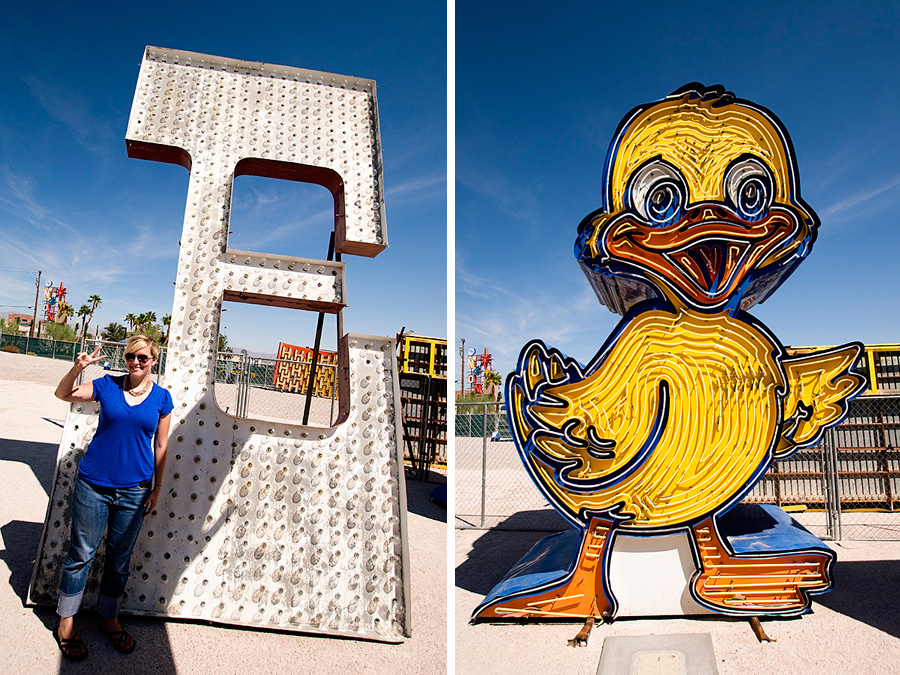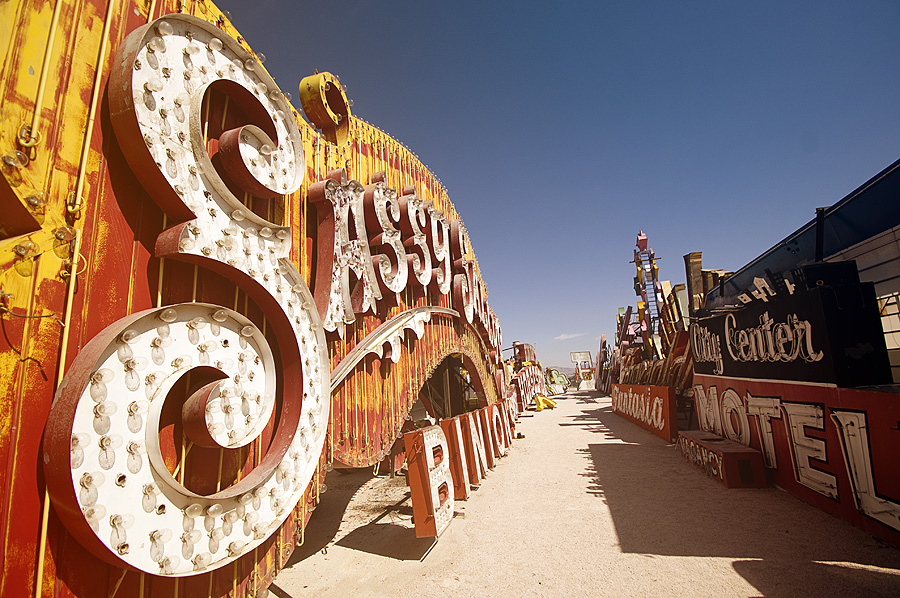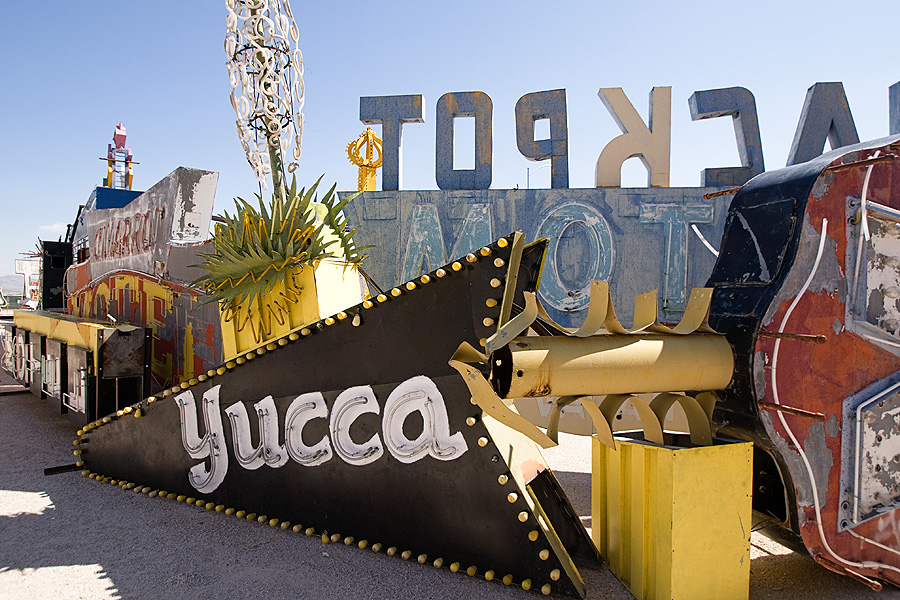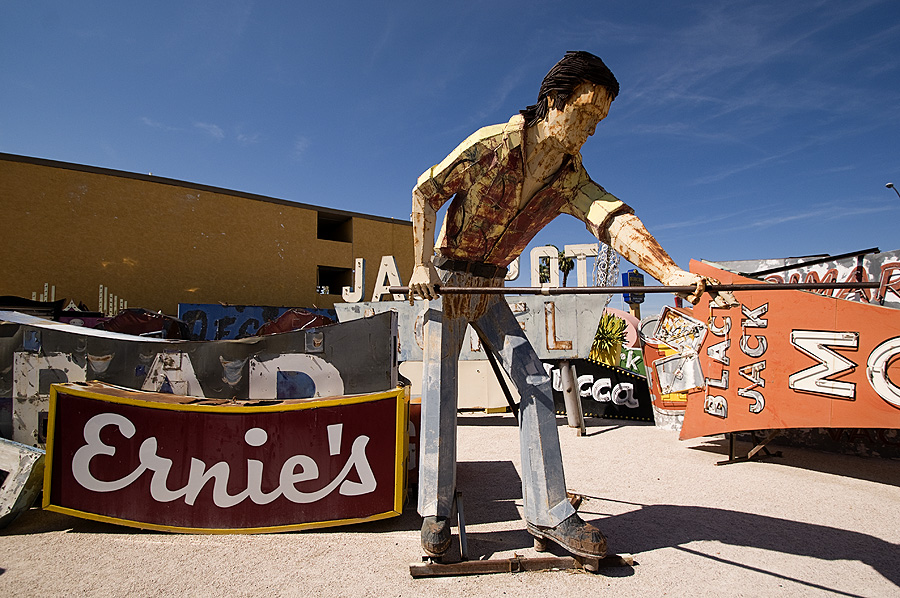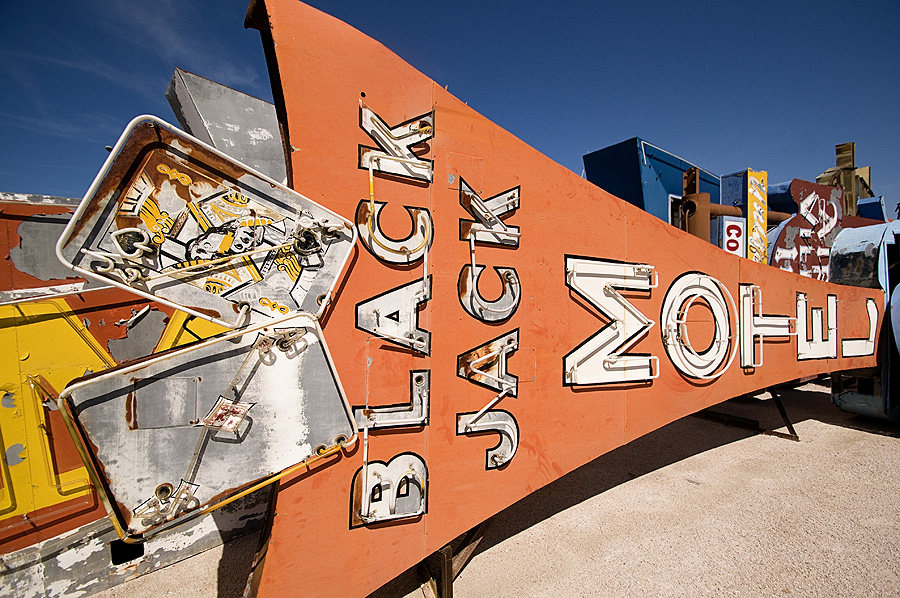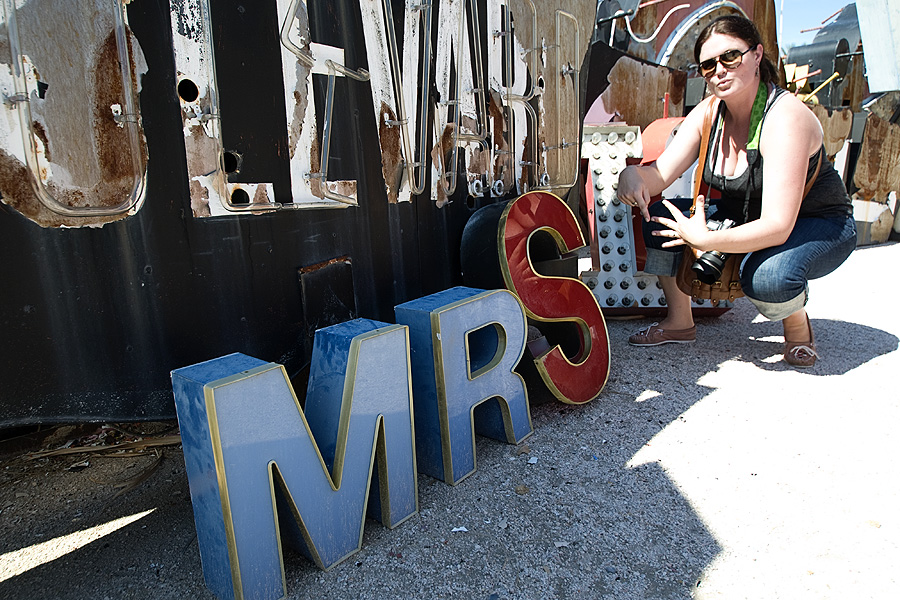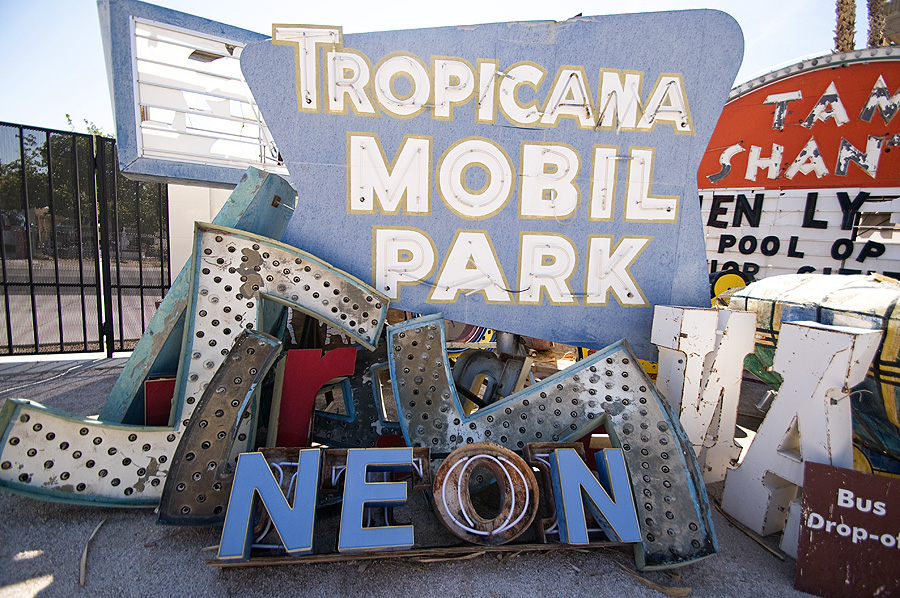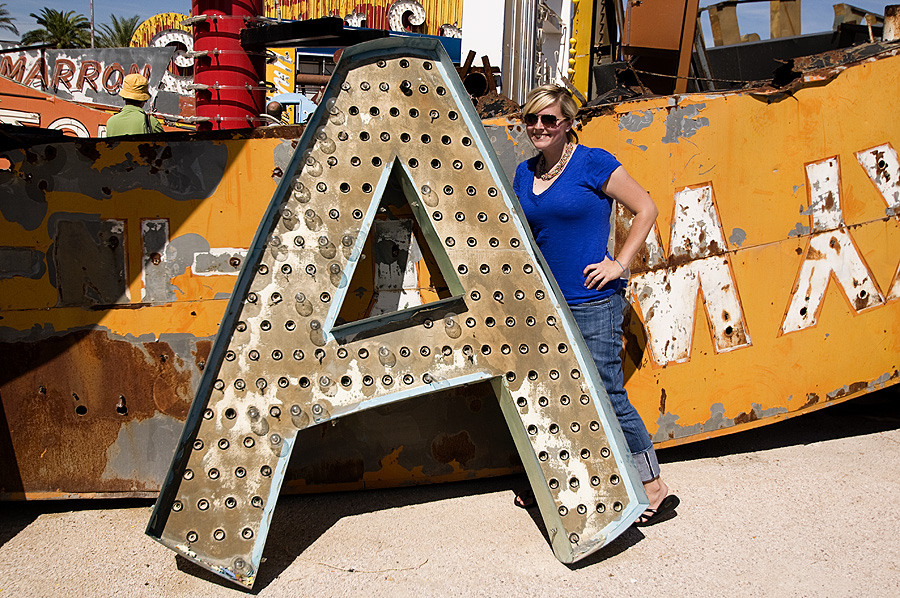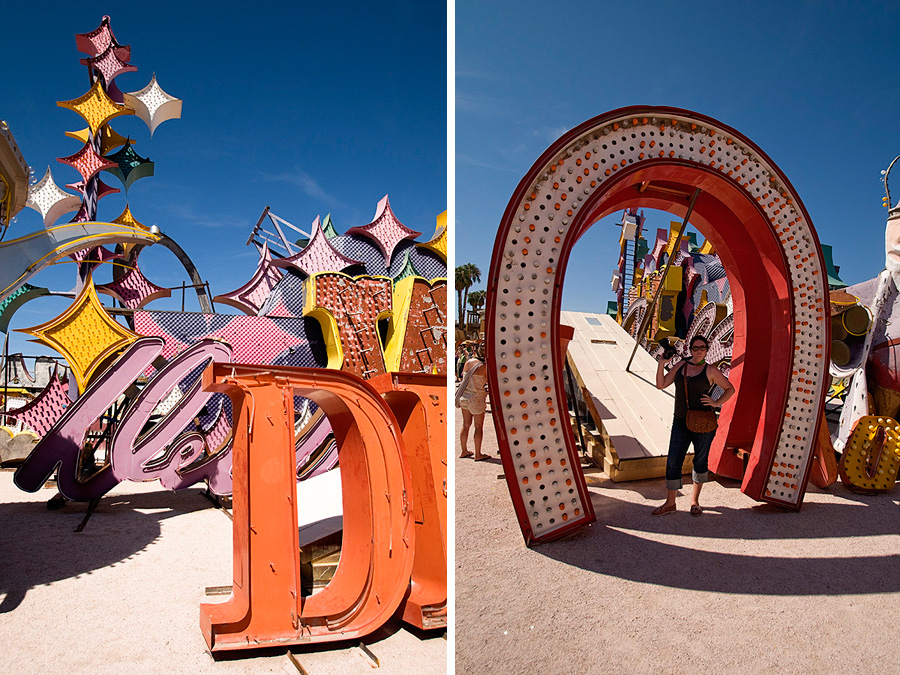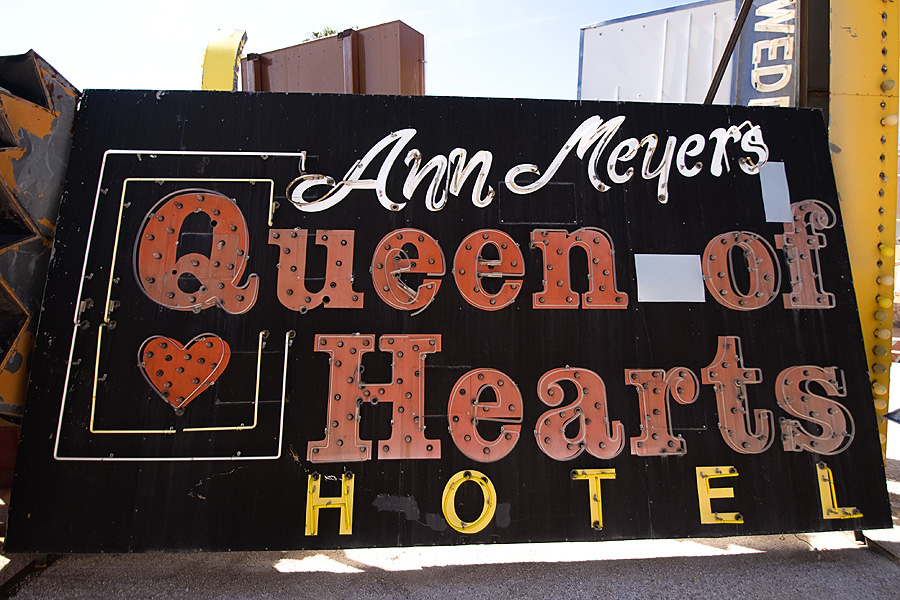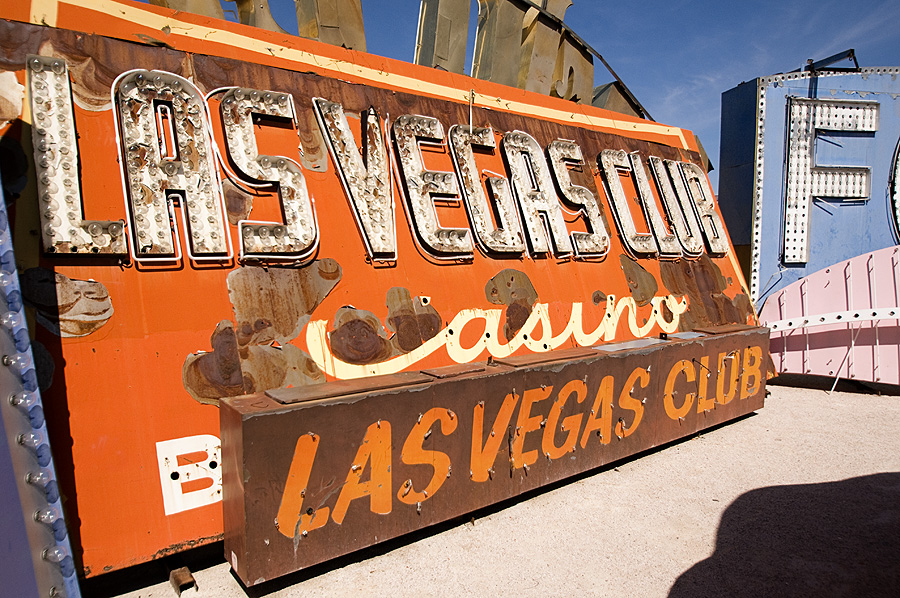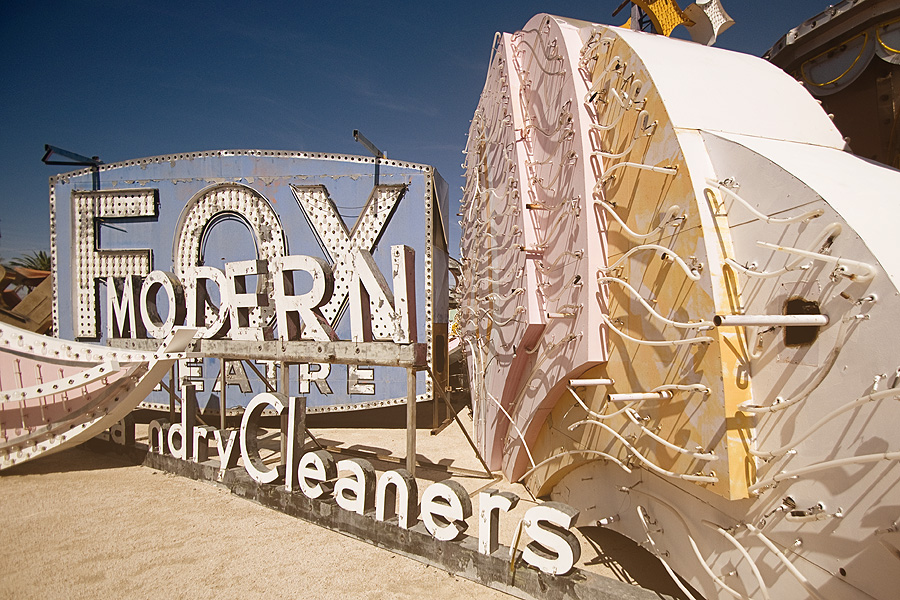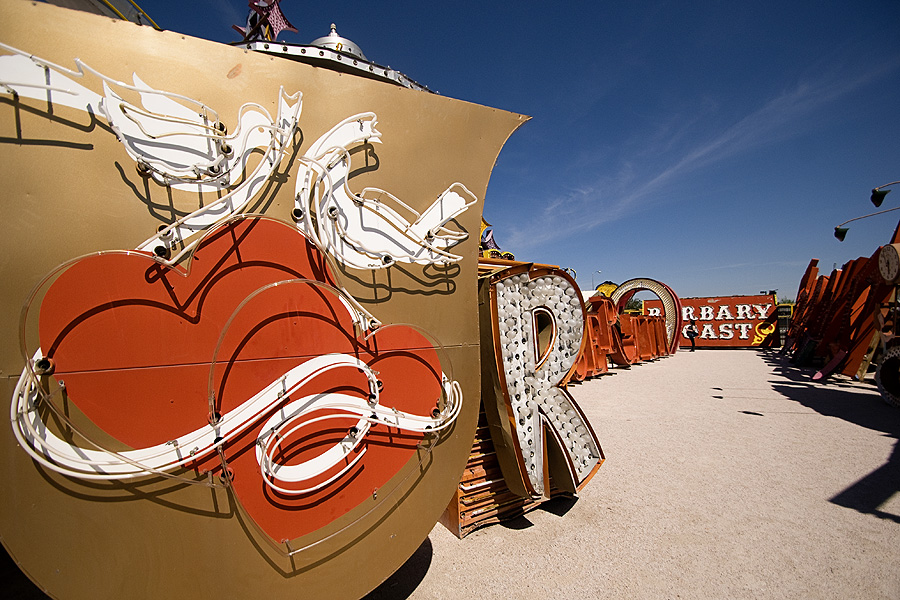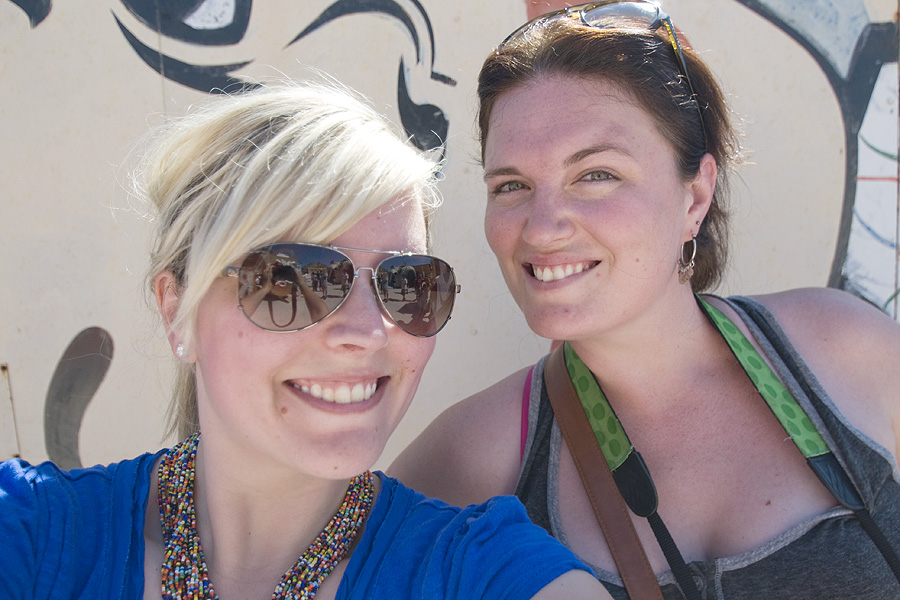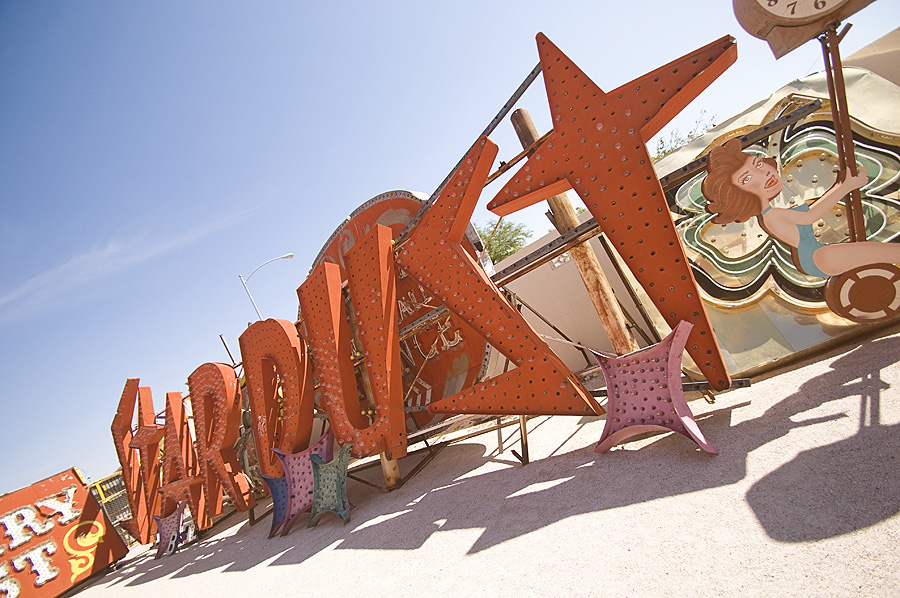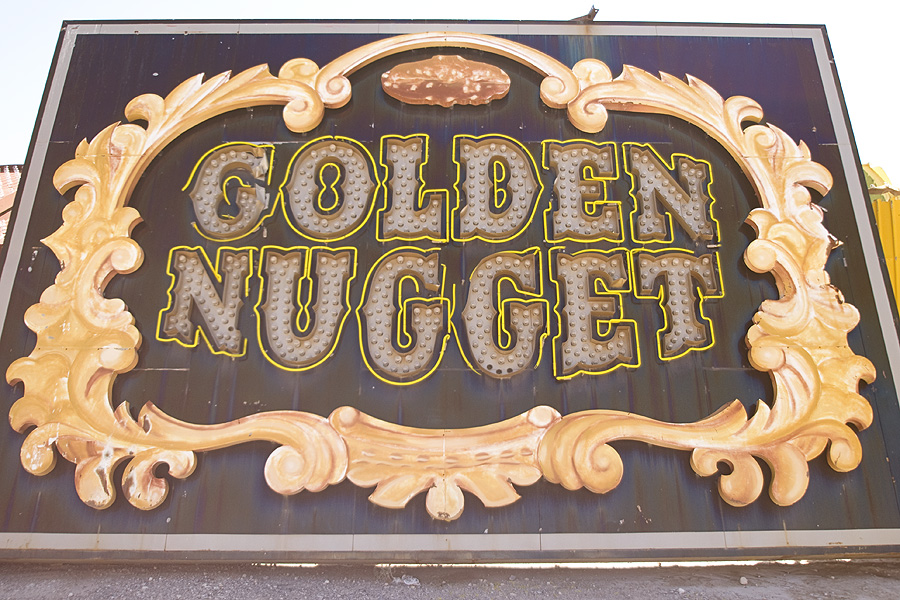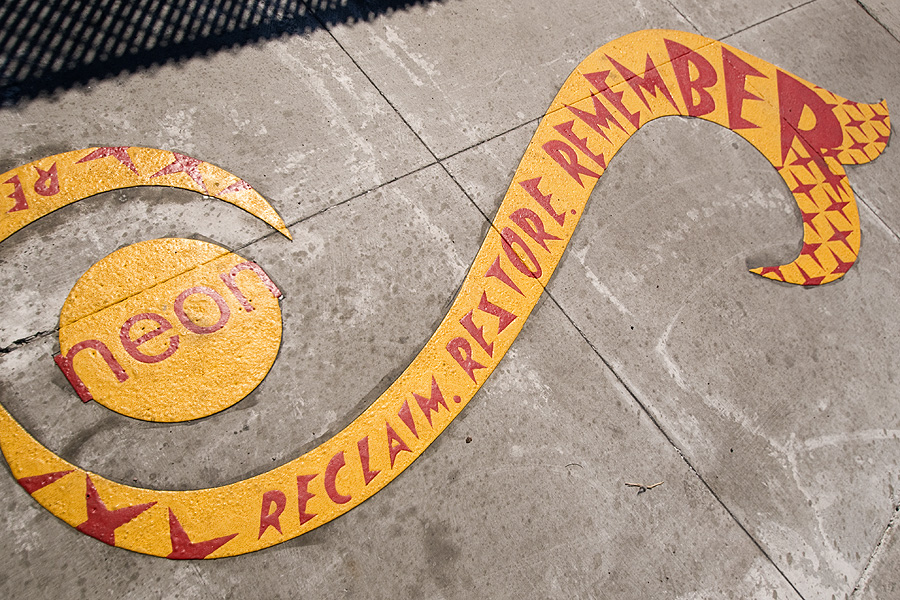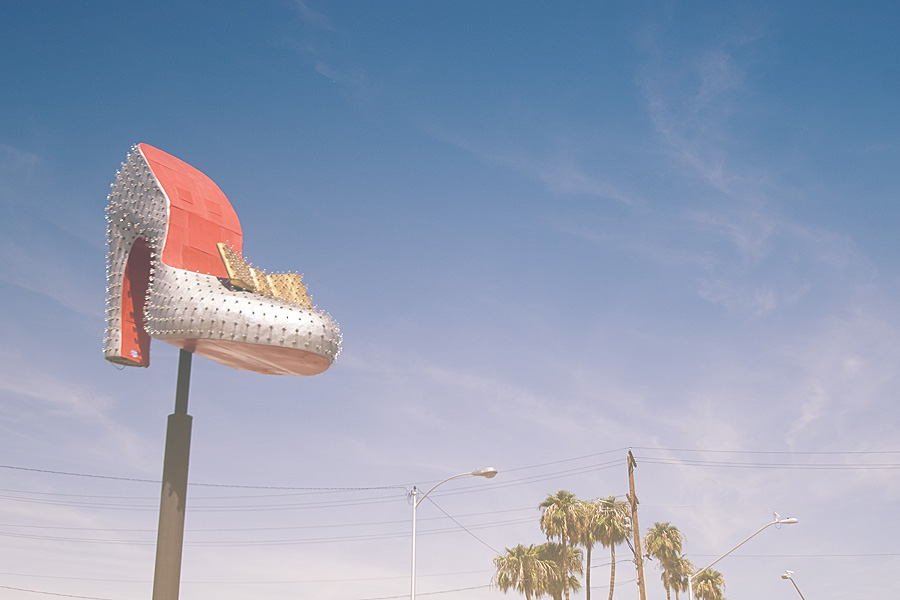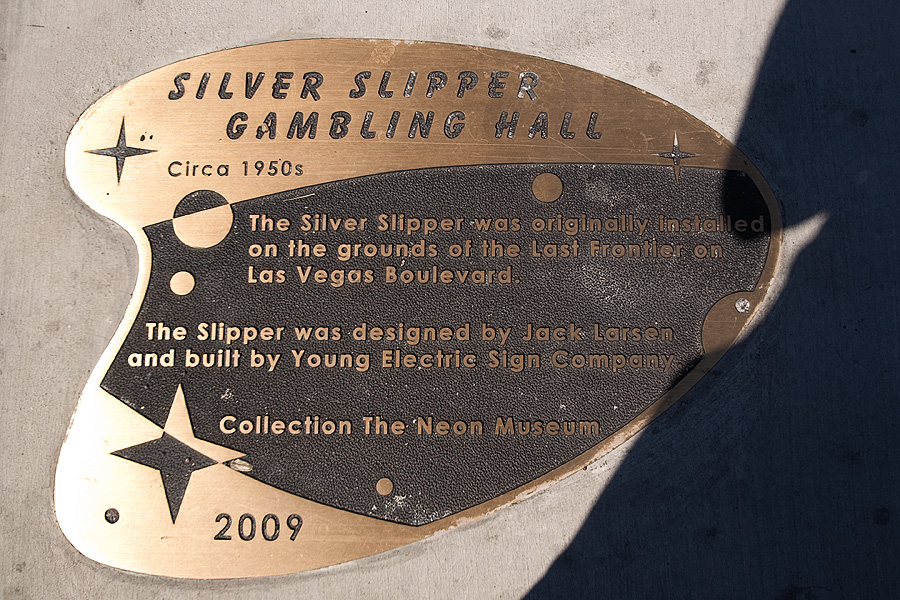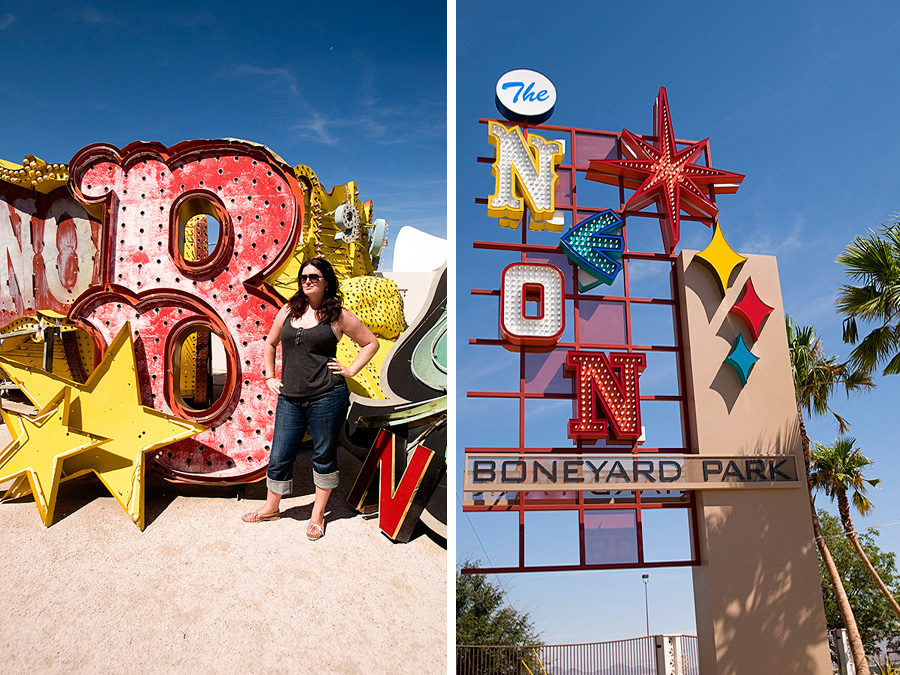 And here are a few more miscellaneous iPhone shots: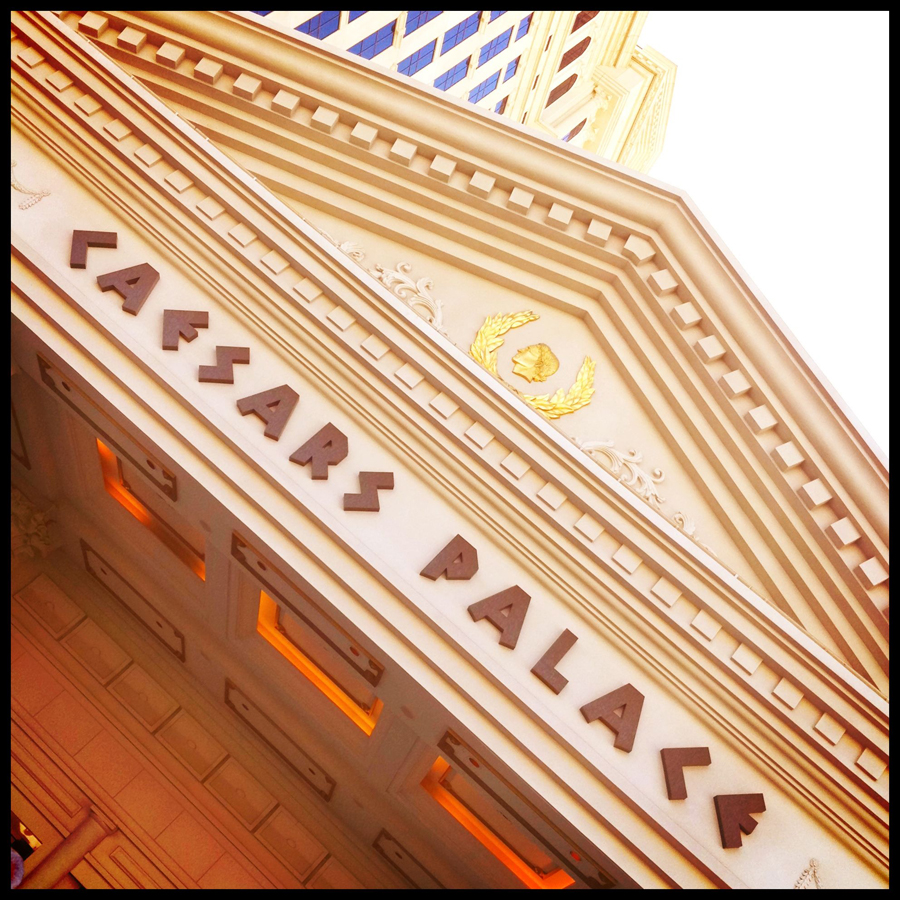 You probably get this a lot… but this isn't the real Caesar's Palace, is it?