June 2019
Where We Stayed: n/a
I'm a big believer in getting to know the state in which you live — the good, the bad, and the ugly.  Wisconsin Dells is… how do I put this… a lil' trashy.  It's full of kitschy motels, tourist traps, and waterparks.  So many waterparks. I went to Noah's Ark when I was a kid and was traumatized by the wave pool. I'm sure this is one of the reasons why I dislike swimming to this day!
My parents and I took a little day trip, on a random Wednesday (thank you, flexible work schedule!), to the Dells and to Baraboo.  As much as I think the Dells is trash, I also kind of love it.  Lovable trash.  Like Forky in Toy Story 4. If you visit, I would highly recommend visiting the H. H. Bennett Studio.  Bennett was THE Dells photographer throughout the 19th century.  His work is beautiful and his story is interesting — and his photography studio is still preserved!  It's like stepping back in time.
Baraboo was adorable.  I had never been there and I really enjoyed it.  It has a great downtown area with cute shops — and if the circus is your thing, this is the town for you.  It was once home to the Ringling Bros and currently houses the Circus World Museum.  We didn't visit because, well, circuses are not my thing.
We had dinner at Ishnala Supper Club, which I loved.  I think my parents kind of hated it — but it was so pretty!  The views cannot be beat!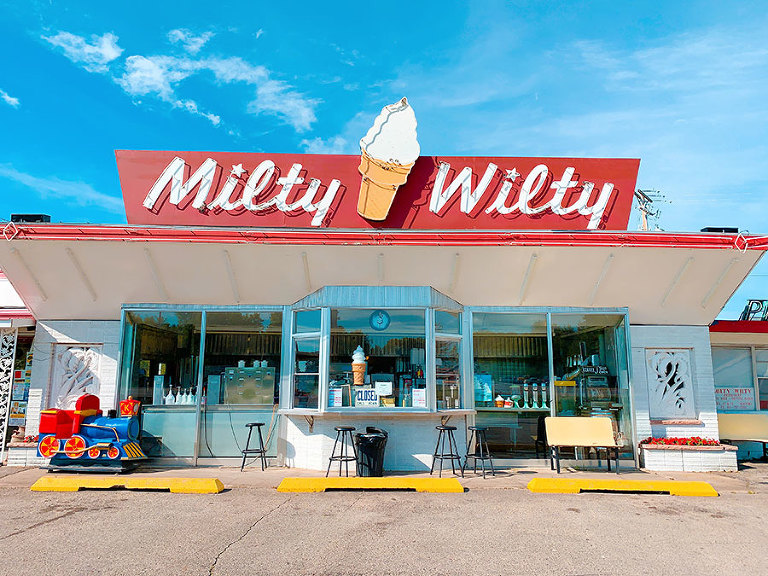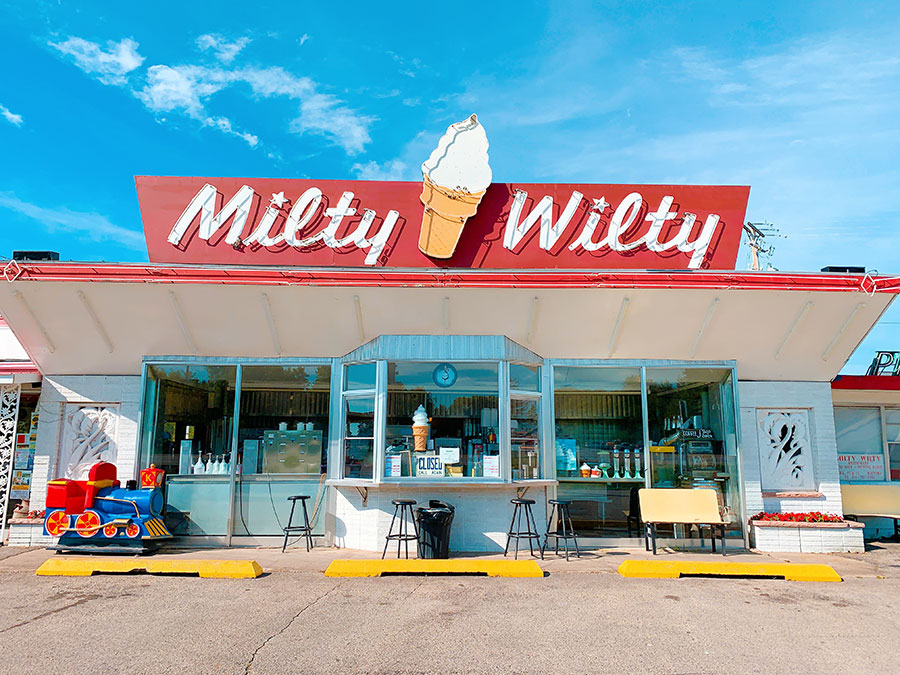 I LOVE CUTE ICE CREAM STANDS! I saw Milty Wilty outside of Wautoma and made my dad turn the car around so I could take a photo. He's always a good sport about it.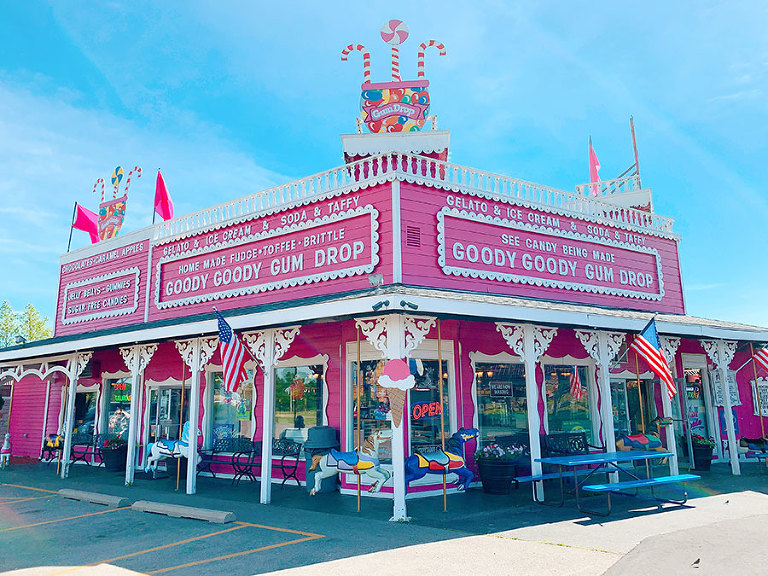 Isn't this the cutest candy shop you've ever seen?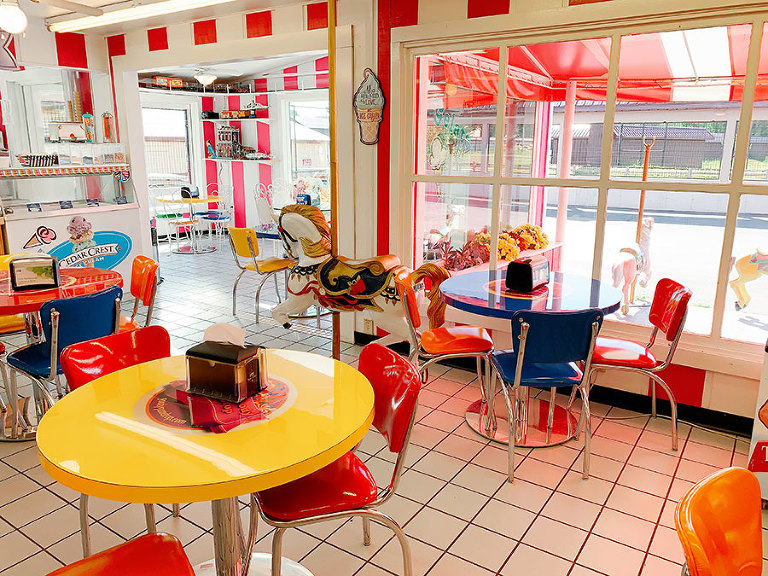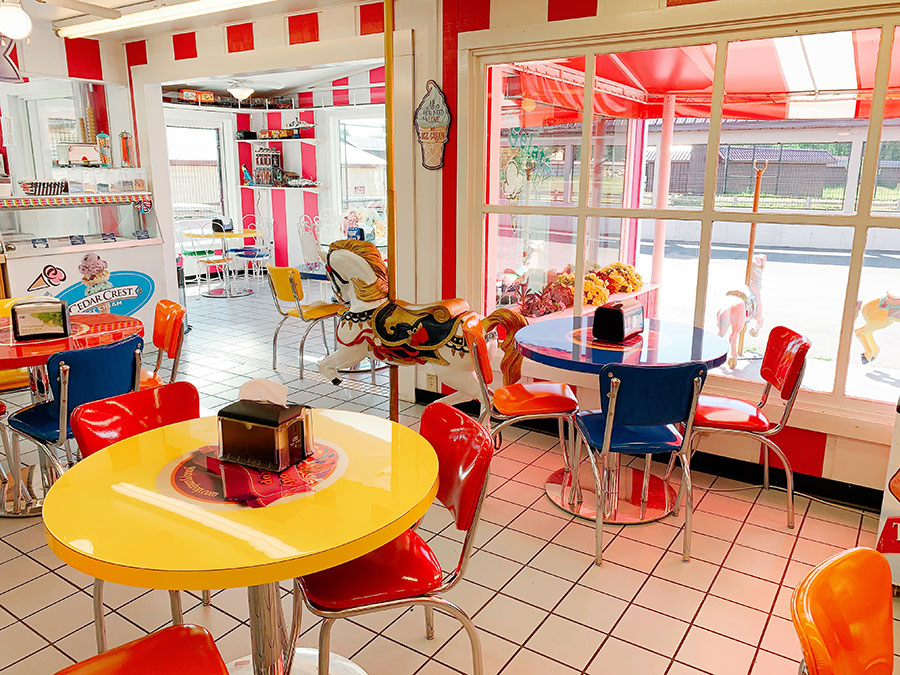 Cute, but too bad the chocolate we bought was stale.  0/10.  Would not recommend.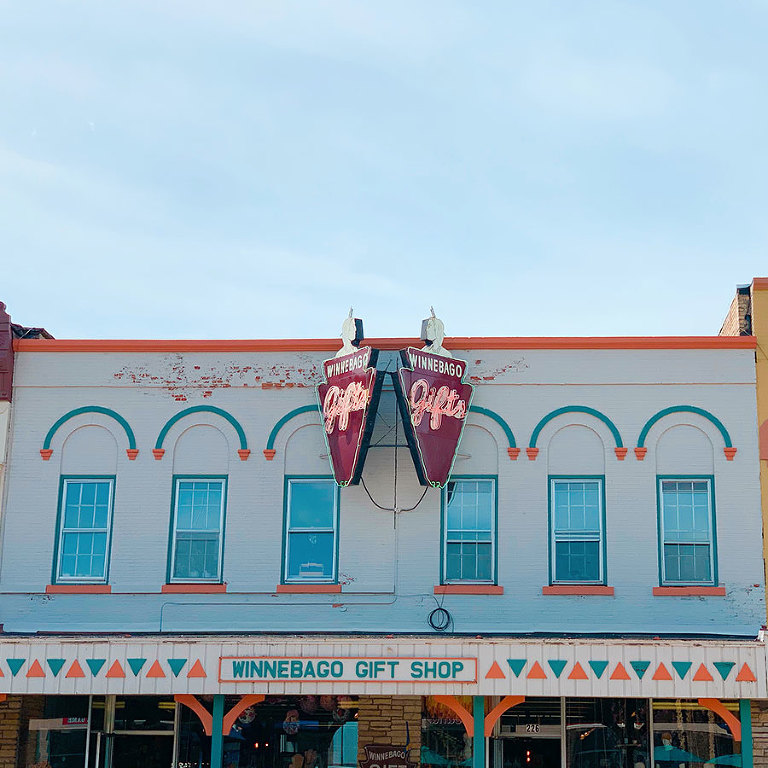 The little main drag of the Dells is full of shops, bars, etc.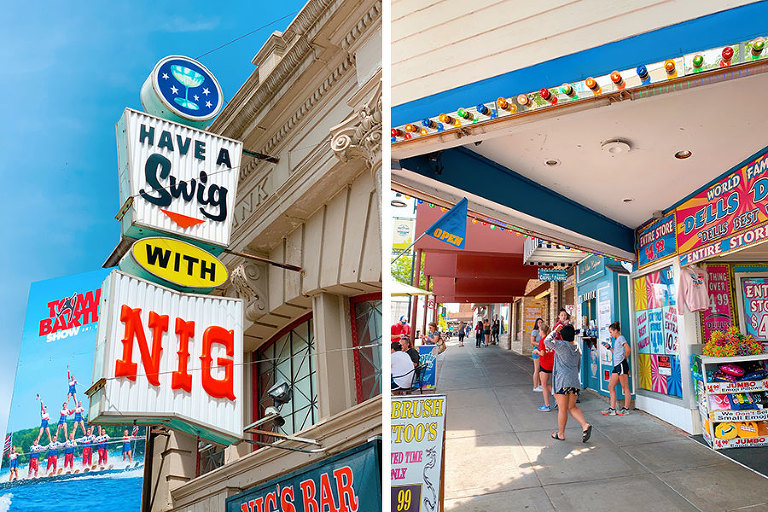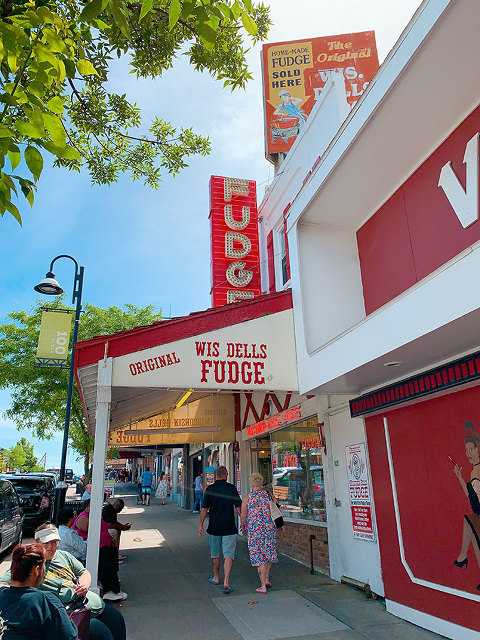 Would it be a tourist destination without a ALL THE FUDGE SHOPS?!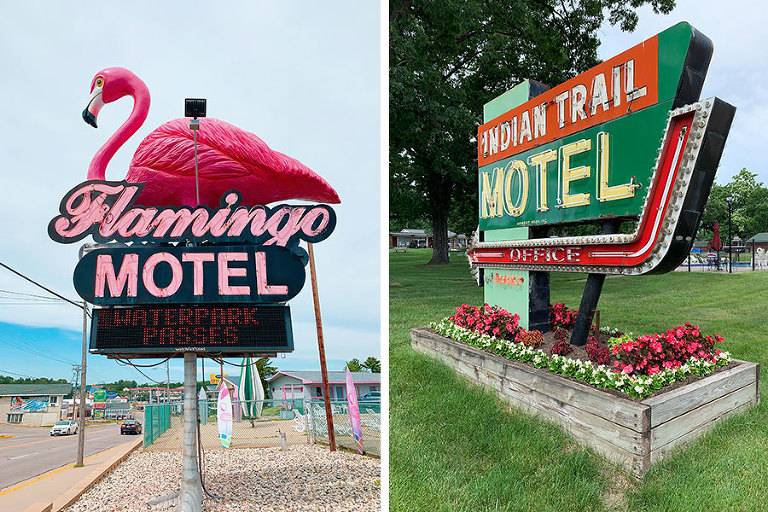 Kitschy cuteness.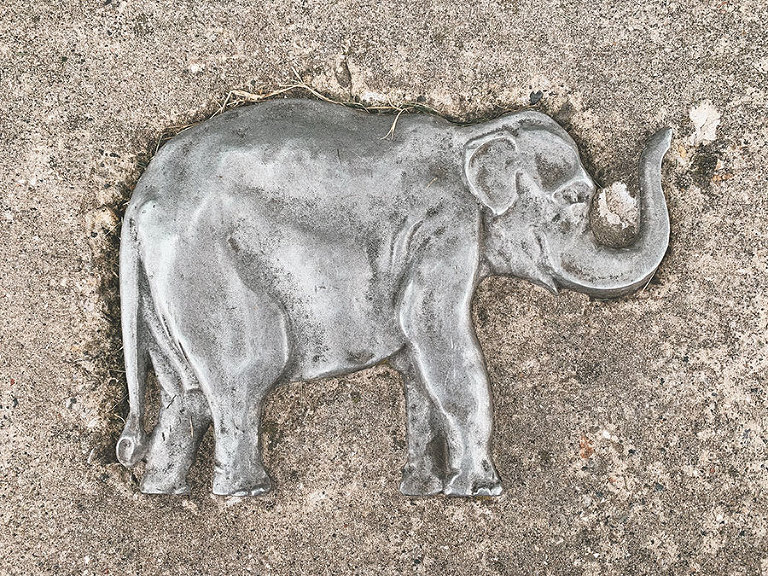 Up next, Baraboo! These circus animals are embedded into the concrete surrounding the town square.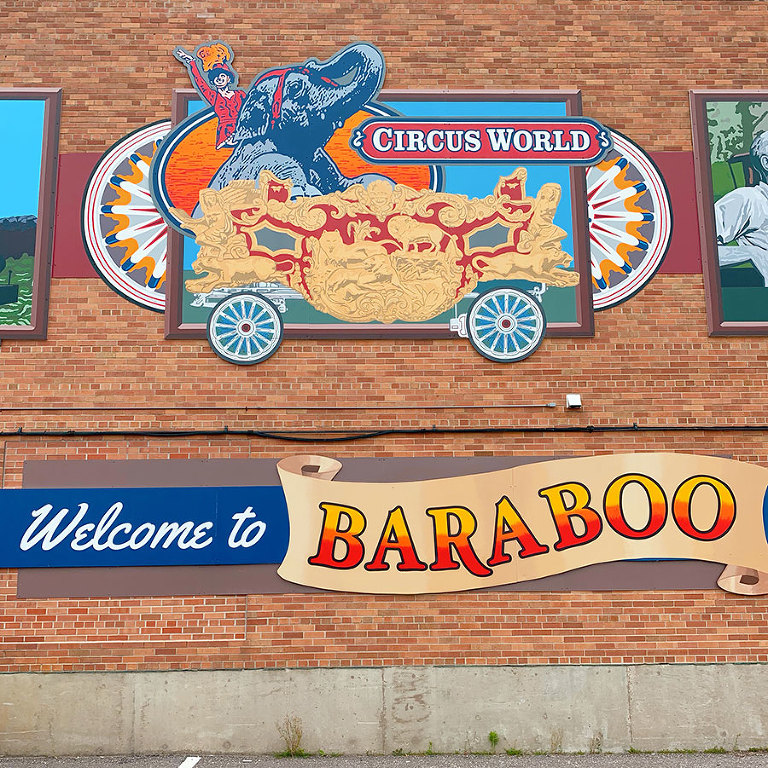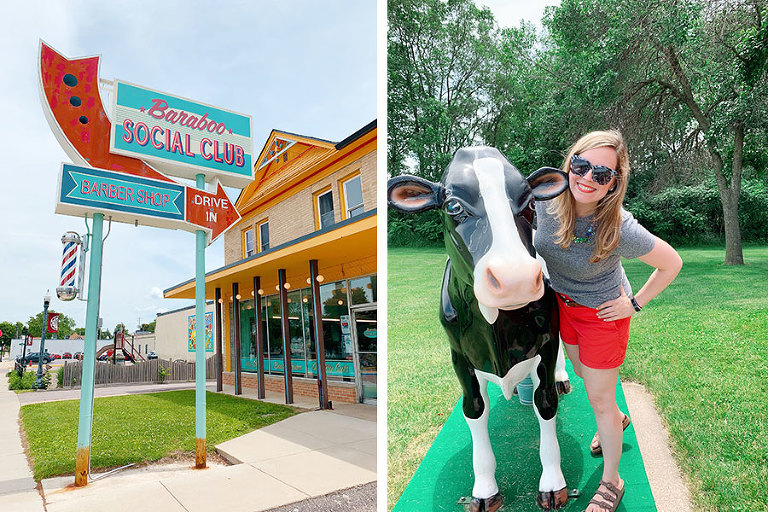 I've never met a roadside attraction I haven't loved.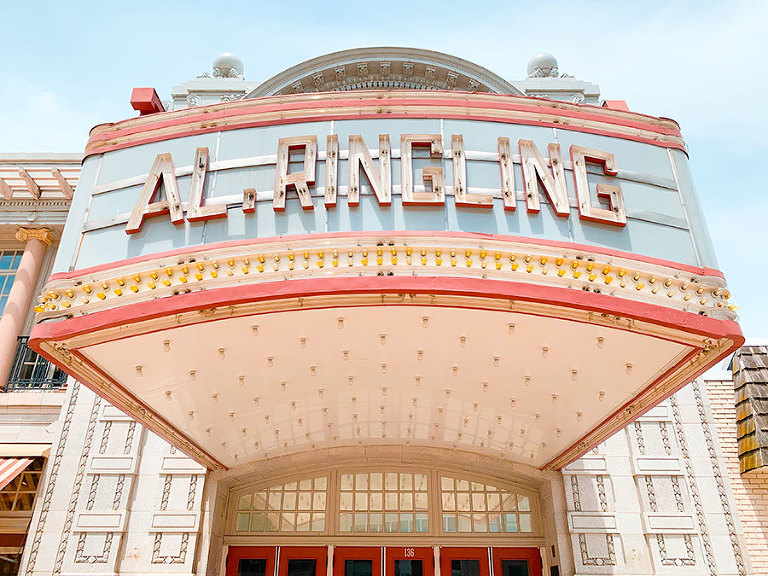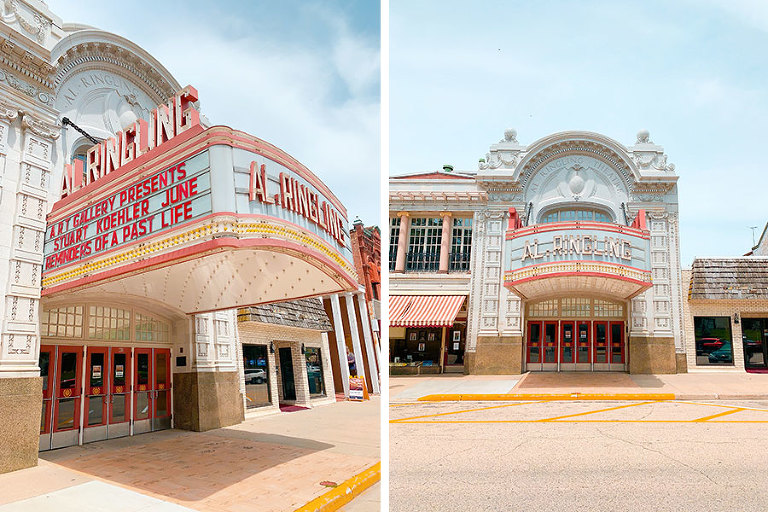 Isn't it dreamy?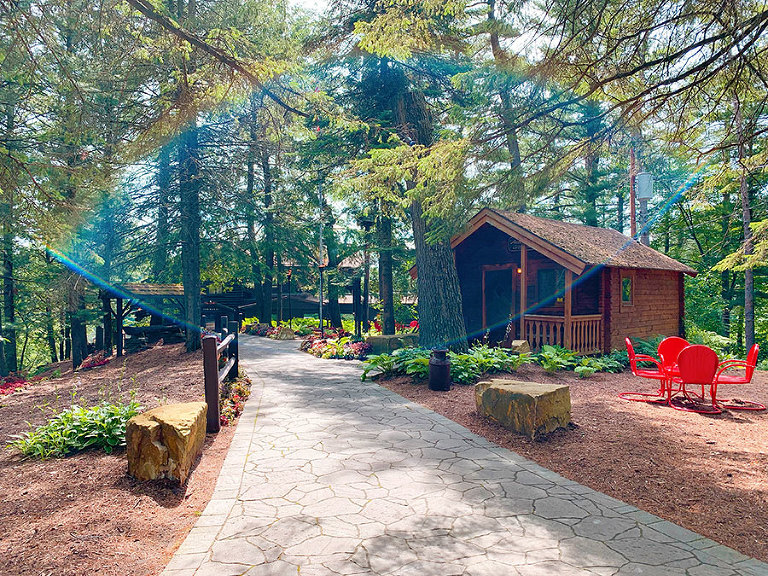 Back to the Dells! This is the entrance to Ishnala.  They do not take reservations and are always busy, so we were early birds and ate dinner at 4pm!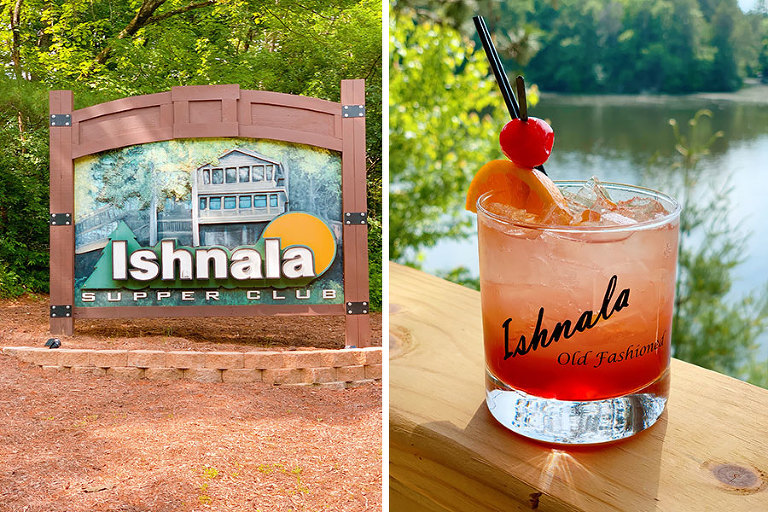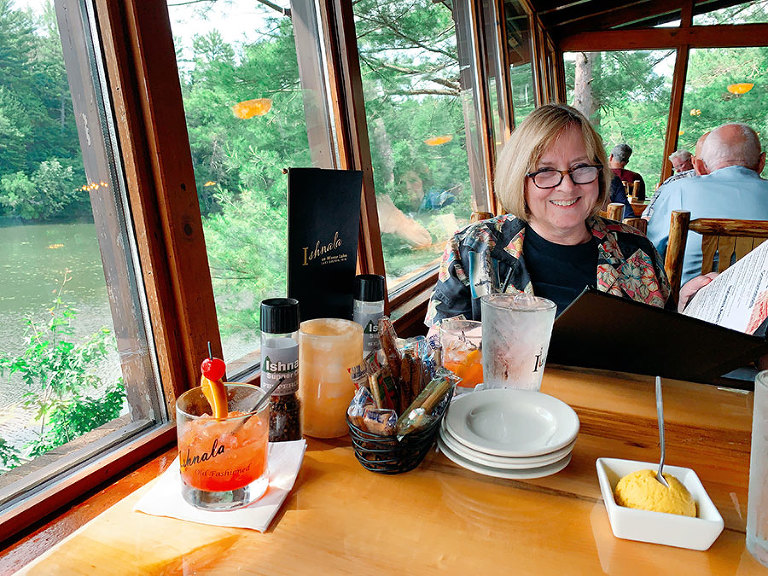 Good old fashioned, beautiful view of Mirror Lake, and look at that ball o' butter!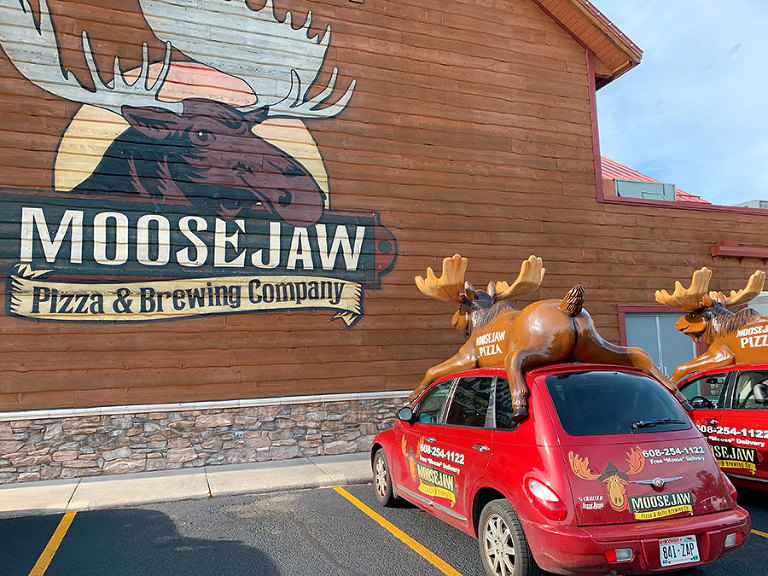 My dad wanted a photo of these delivery cars because how often do you see a fiberglass spread-eagle moose on top of a PT Cruiser?

And finally, Omro provided us with these words of wisdom.