December 2019
Where We Stayed: The Langham
My mom and I went to Chicago for a quick 24 hours to see Home Alone at the Chicago Symphony Orchestra. You sit and watch the movie on the big screen and the symphony plays the score live. I thought it was fantastic and I even teared up a few times — there's something about the childhood nostalgia of that movie paired with the live orchestra that got me. The CSO, and other symphony orchestras all over the country, do a variety of movie performances — Home Alone, Harry Potter, Jurassic Park, etc.  I would highly recommend going if you ever have the chance, as it's an entirely different movie-watching experience.
But backing up a bit.  We arrived on a Saturday morning and checked into the Langham, which is my new favorite hotel in Chicago — and quite possibly my new favorite hotel ever. It's so, so beautiful. And the staff was so friendly and attentive. I would stay there again in a heartbeat.
We had our usual lunch of pizza at Giordano's (tradition), then we walked to the Christkindlemarket — which was so crowded.  I am struggling to understand why people like to go to those… as it's so crowded that you can't move or enjoy anything.  But to each their own.
Before the Home Alone show, I dragged my mom to the Wabash & Washington L stop to see the CTA Holiday Train! The Holiday Train is a fully functioning CTA train that is decked out for the holidays — Santa even makes an appearance.  It's such a cool thing to see and I think my mom, the Christmas Disliker Extraordinaire, was impressed with it!  If you're interested in seeing the Holiday Train, the CTA publishes a schedule — a listing of the dates, times, and train lines where the Holiday Train will be making an appearance.
After the Home Alone show, my mom went back to the hotel and I went out for a walk (had to get my 10,000+ steps in for the day!).  Chicago at Christmastime is magical and I hope you all get a chance to experience it at some point.  And if you can't visit Chicago, watch While You Were Sleeping, a precious romantic comedy from the 90s starring Sandra Bullock and Bill Pullman.  It's one of my favorites.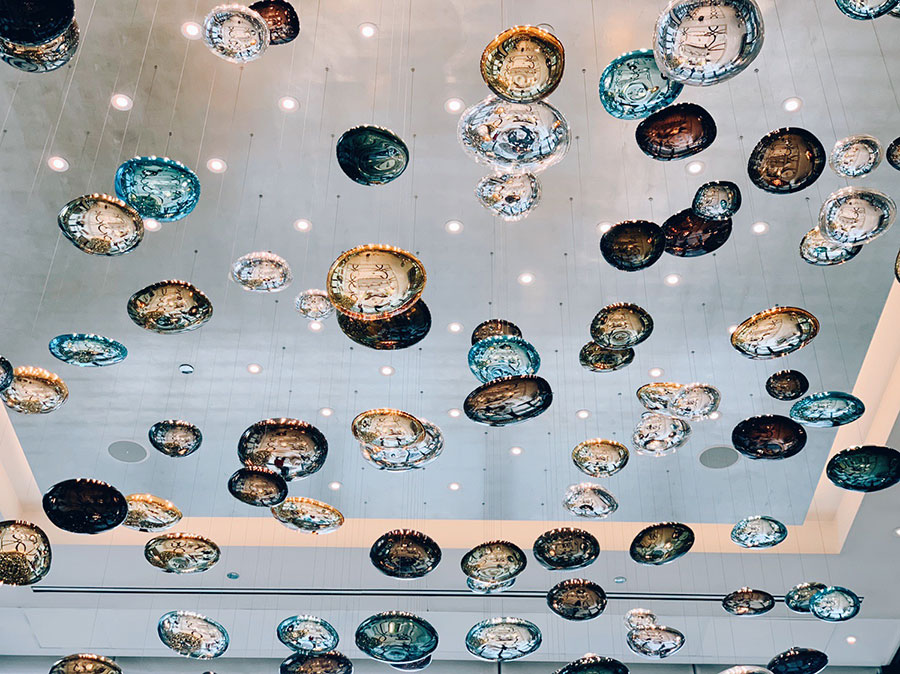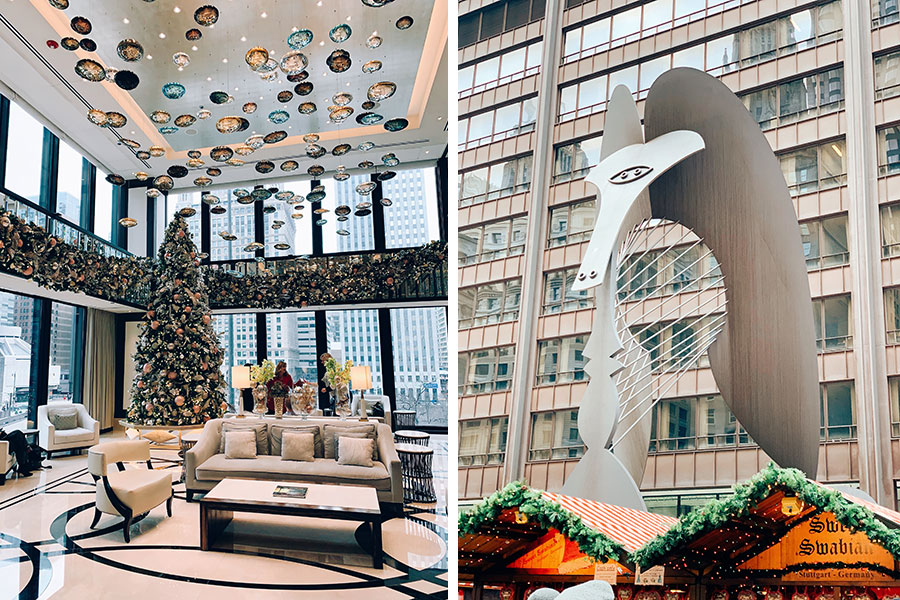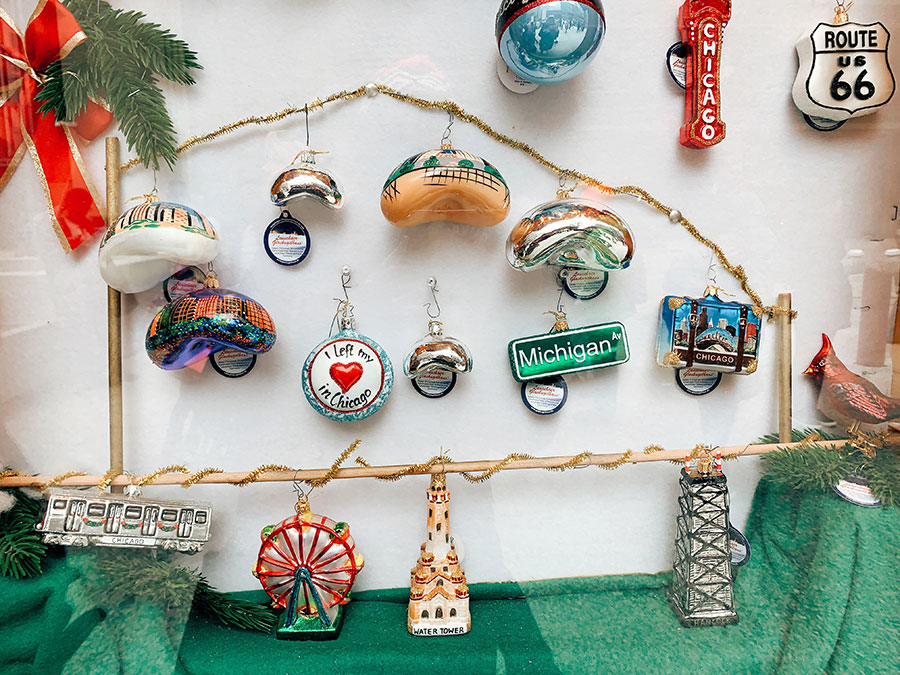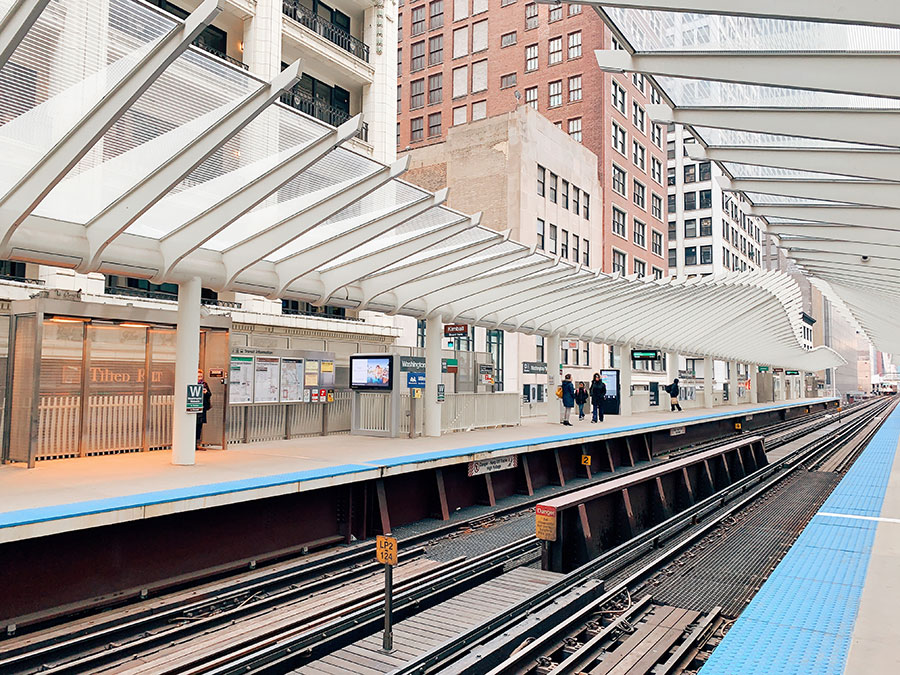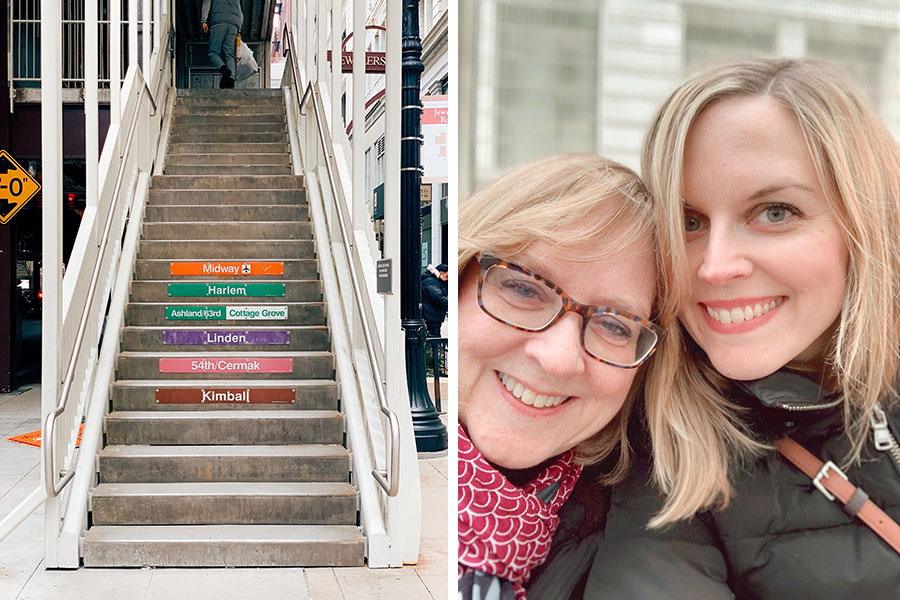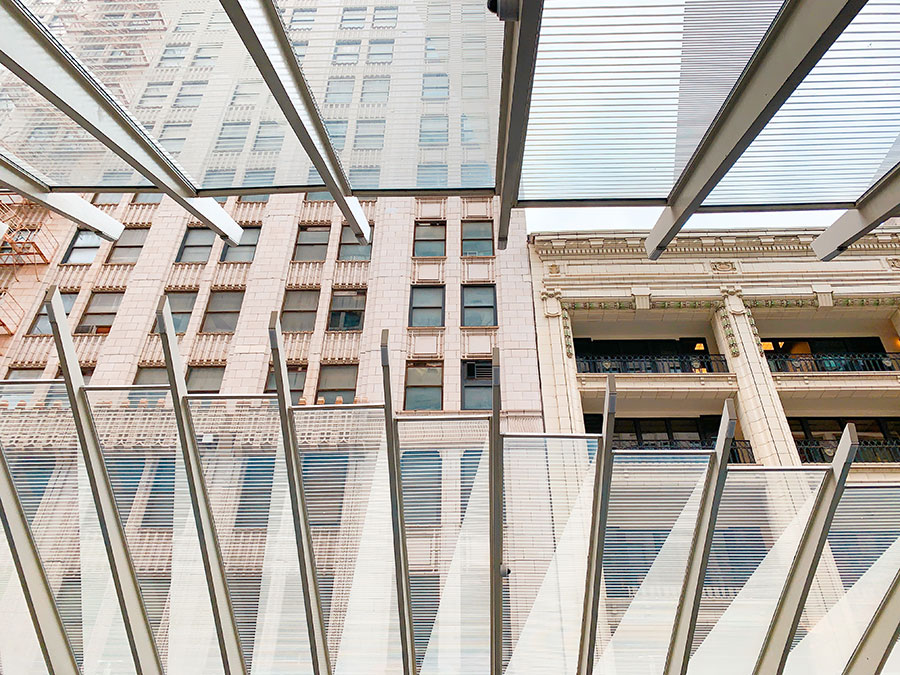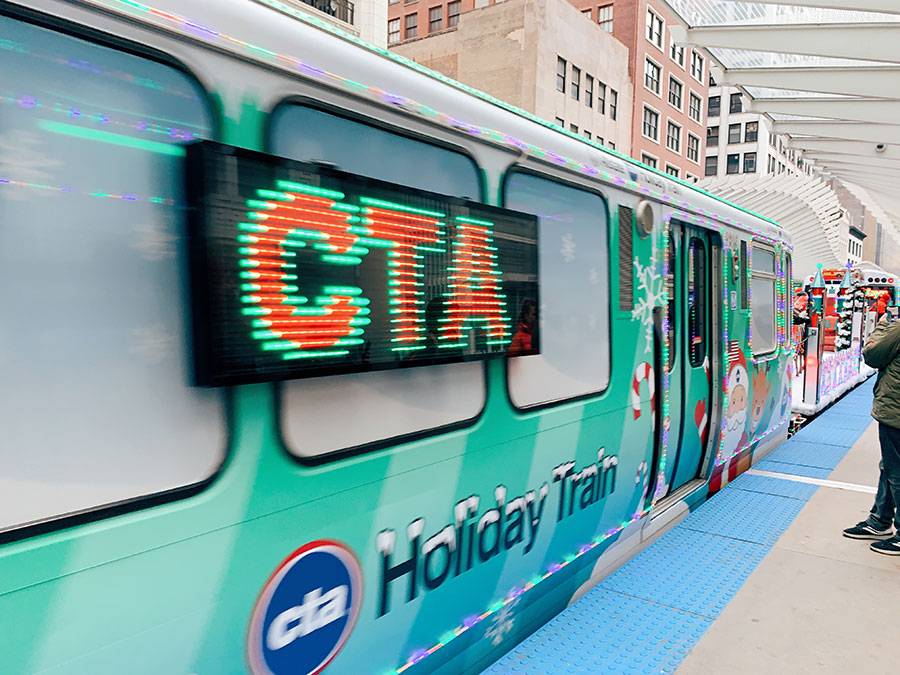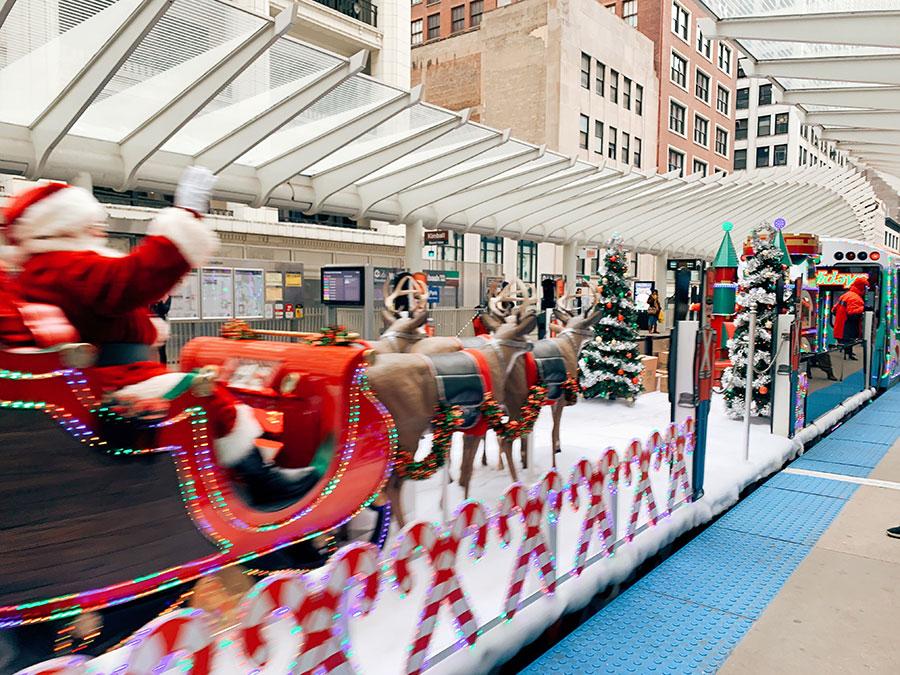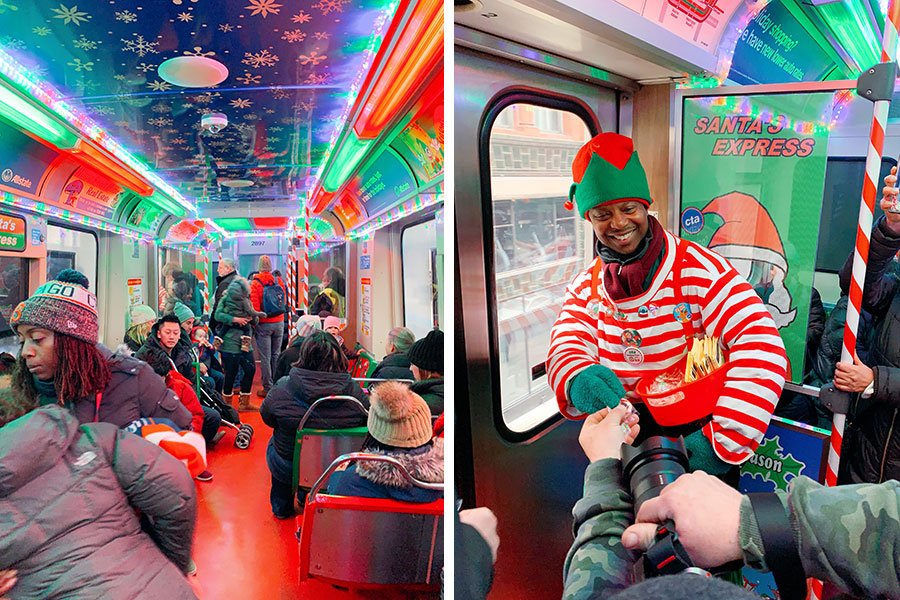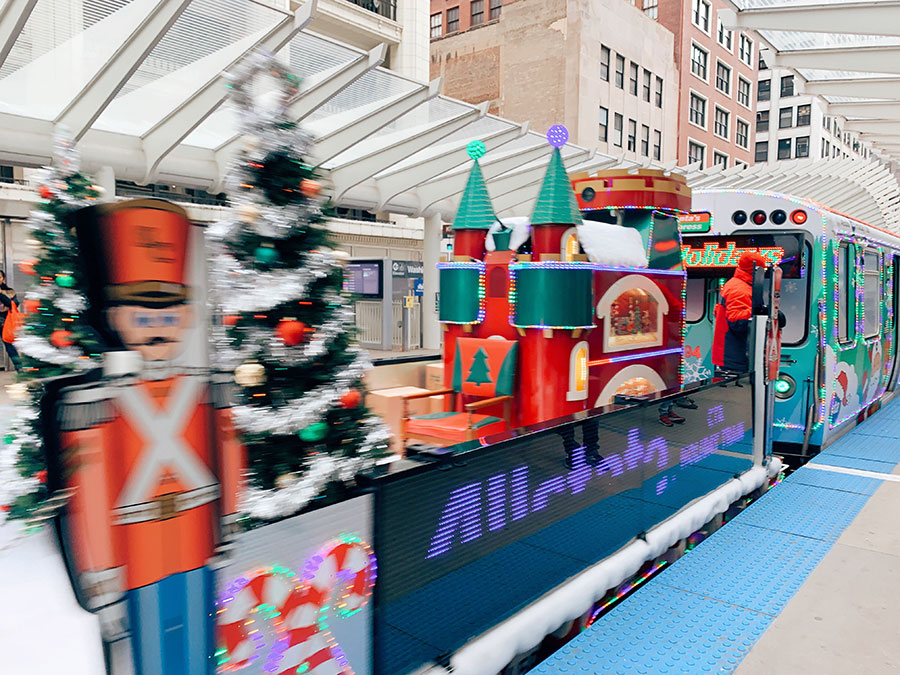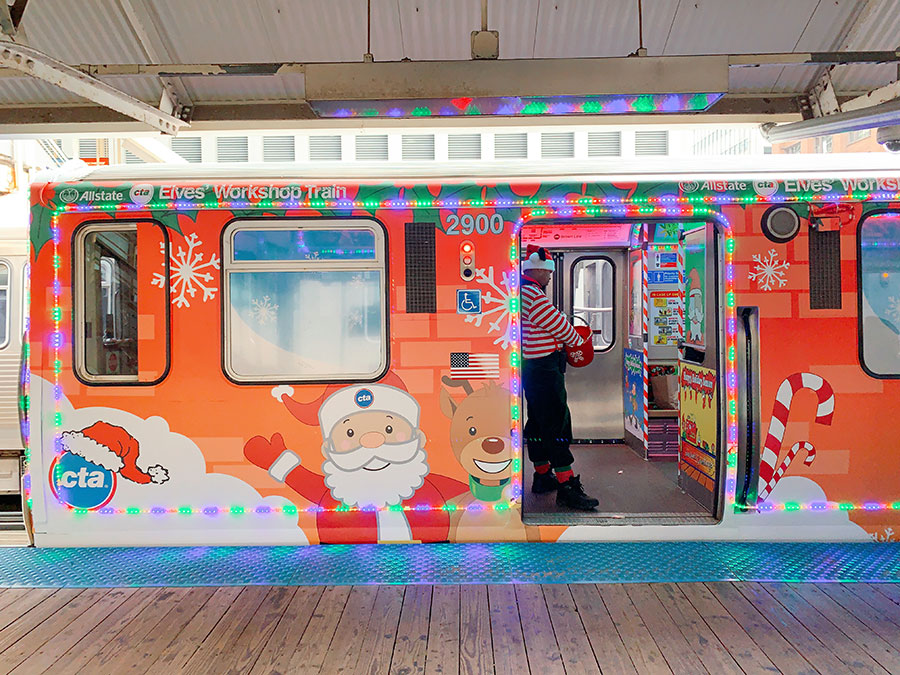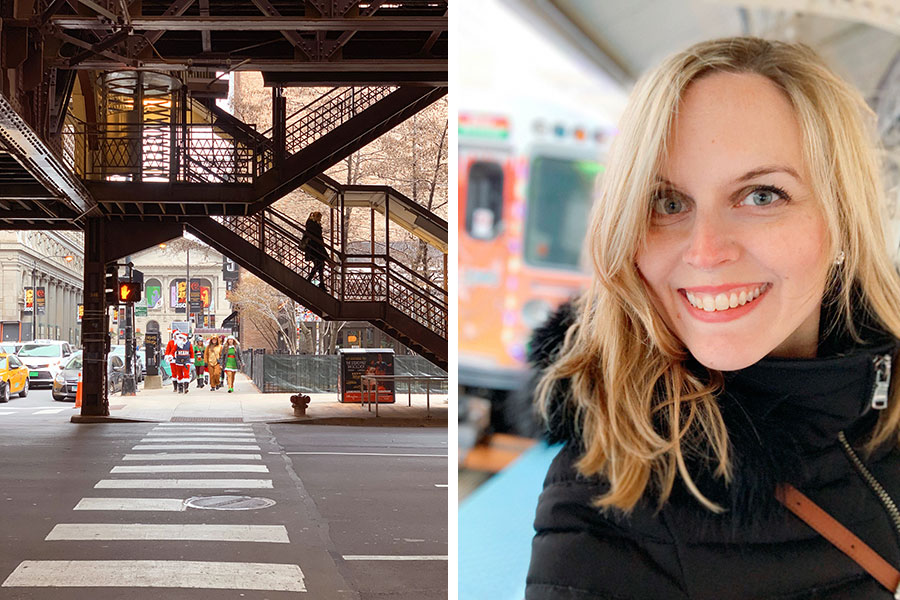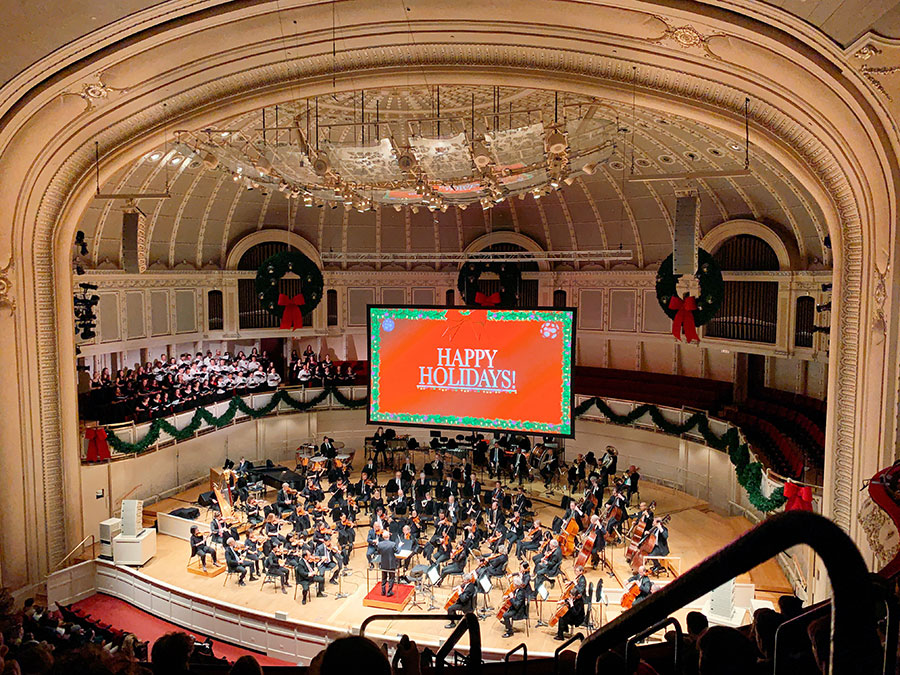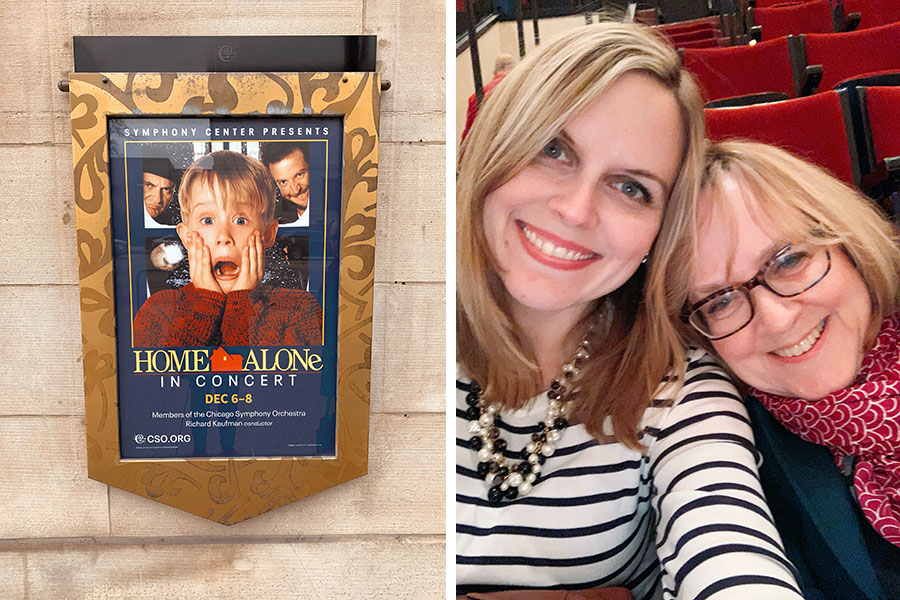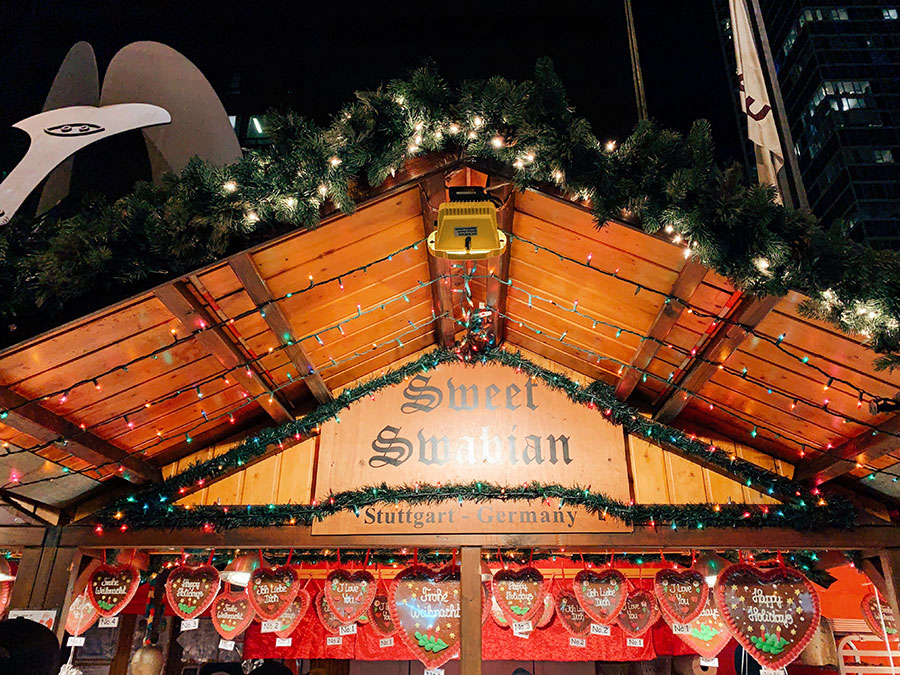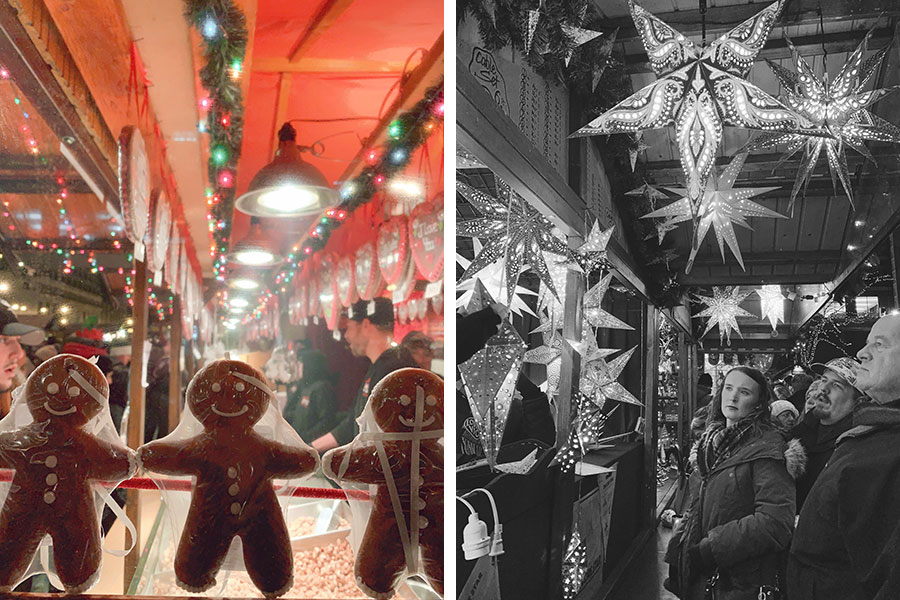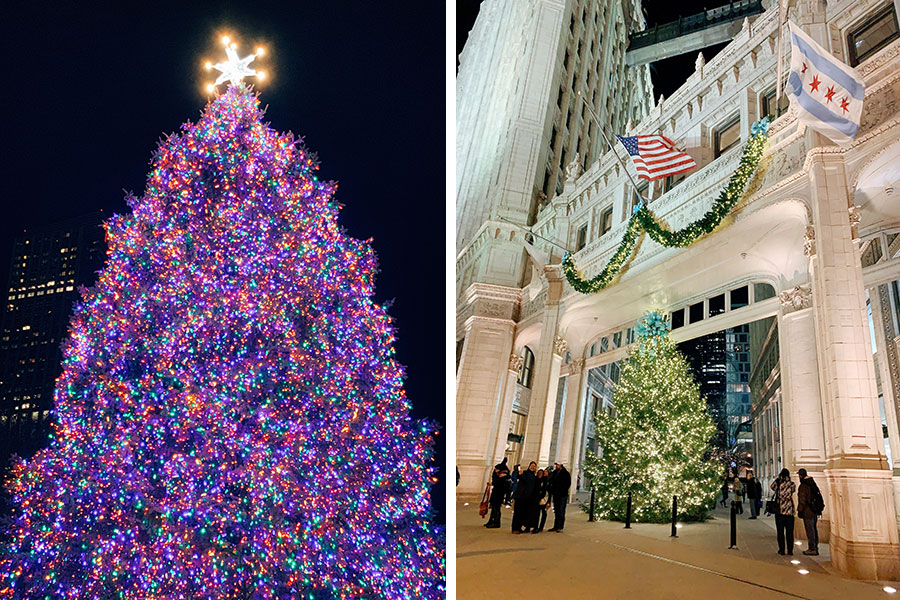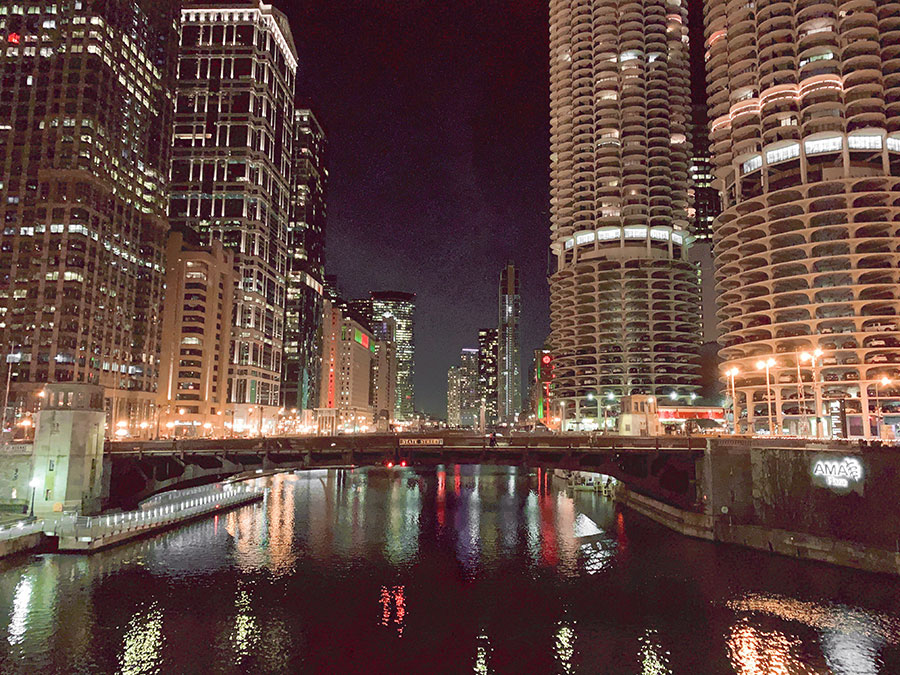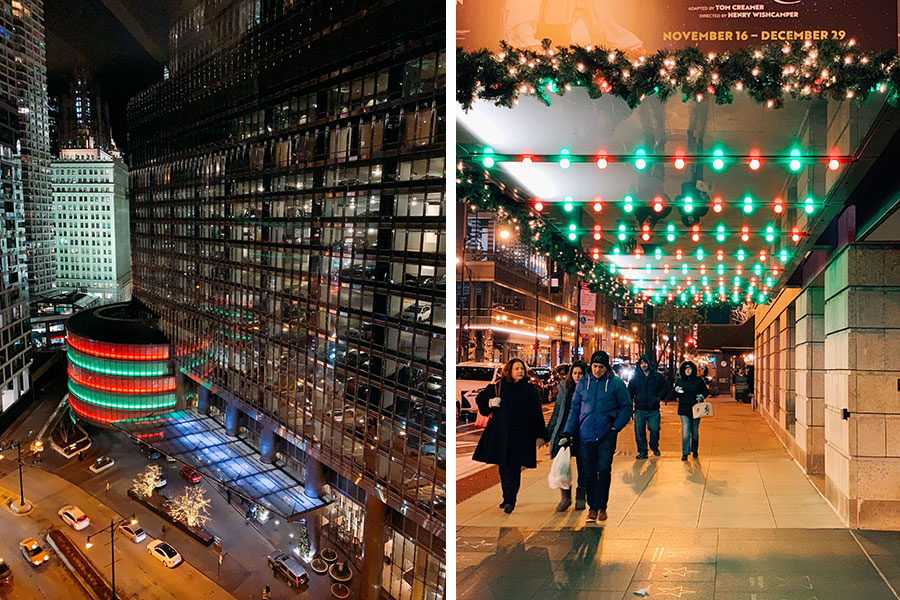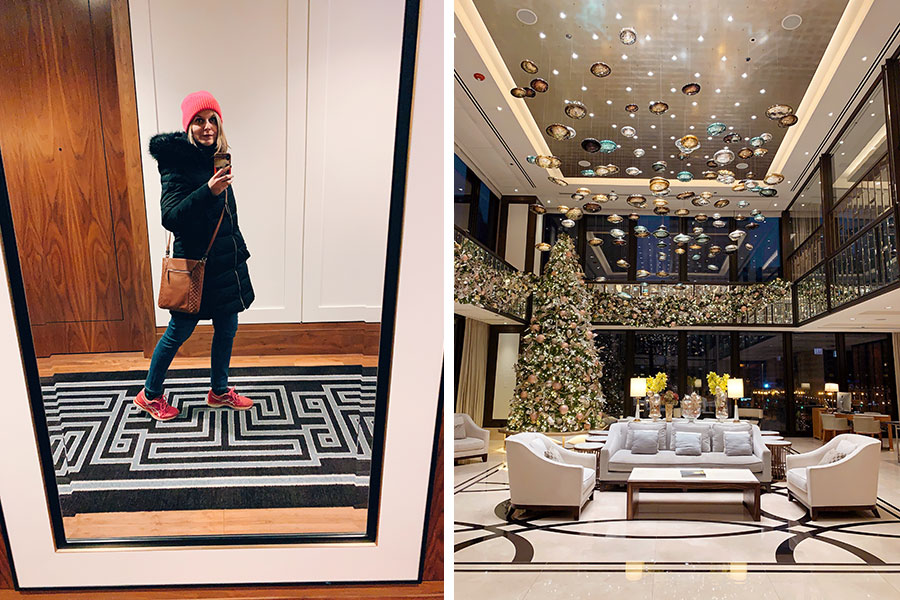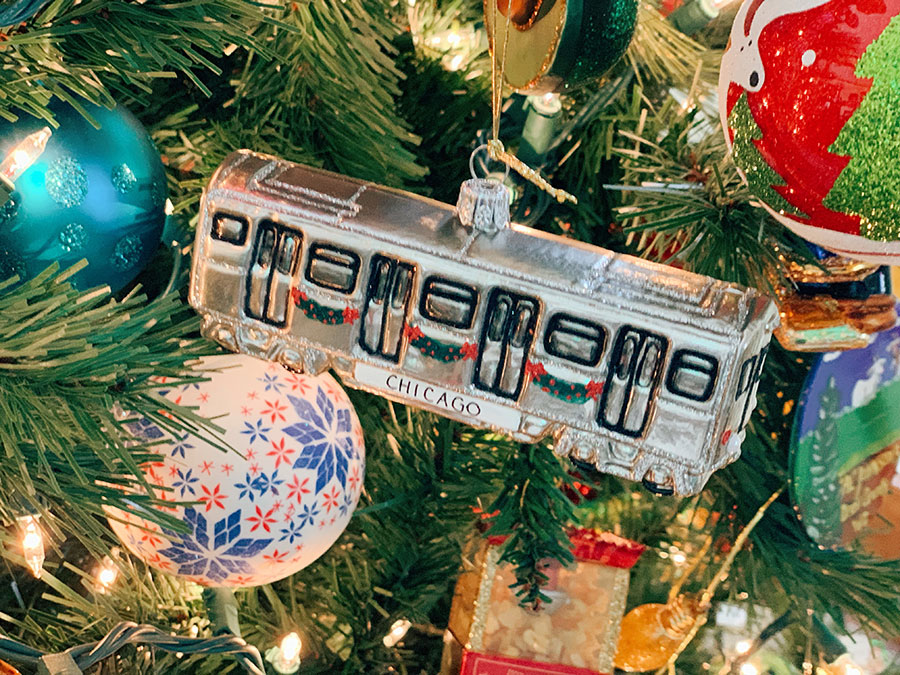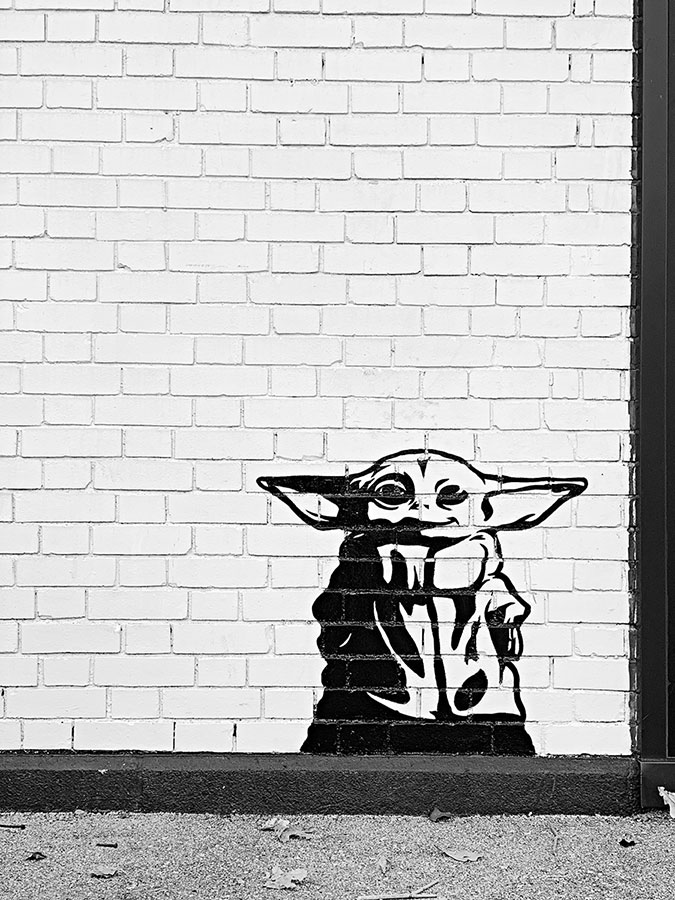 And on the way home we stopped in Milwaukee so I could see the new lil' Baby Yoda mural. OBSESSED.