The month after the worst month ever. One day at a time.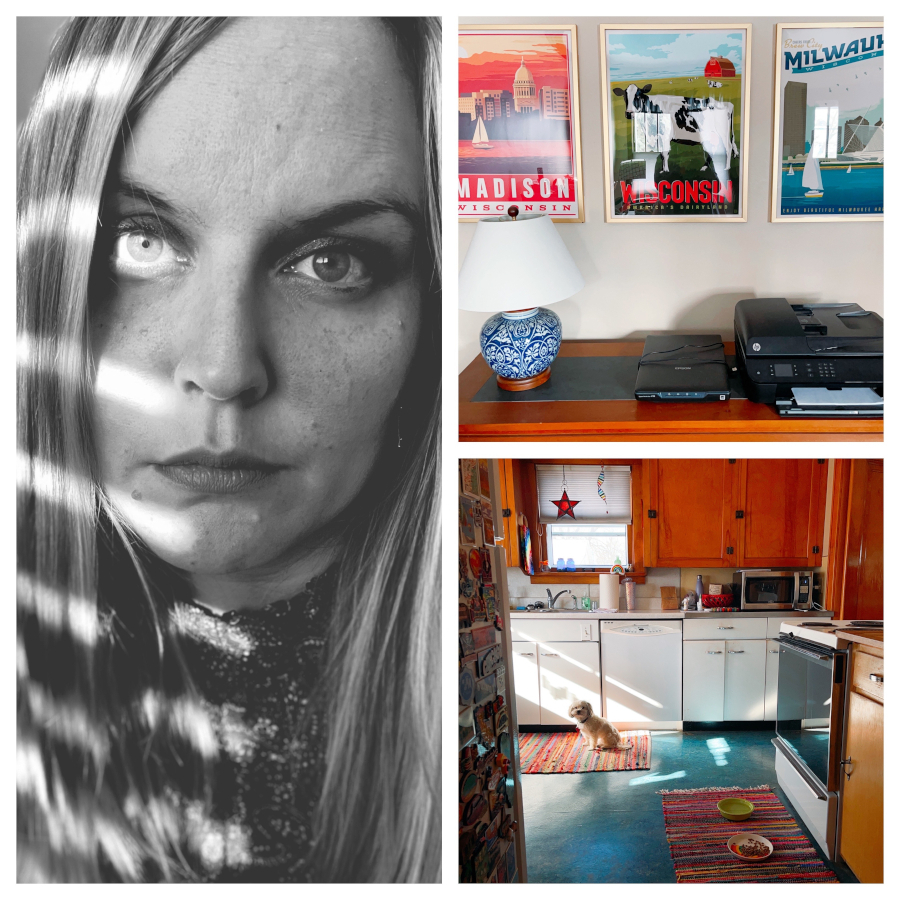 I finally hung up those posters. They've been sitting in my upstairs office for nearly a year.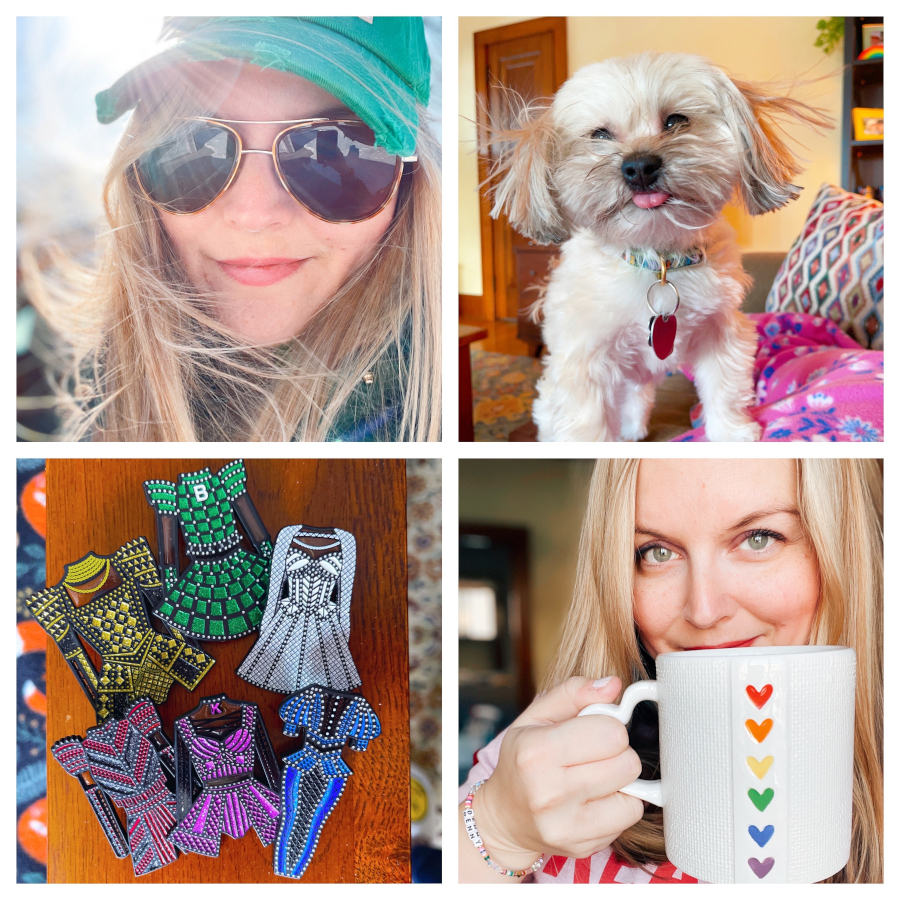 My SIX pin collection… I'm obsessed. Mark this day in history: Annie REALLY enjoyed a musical.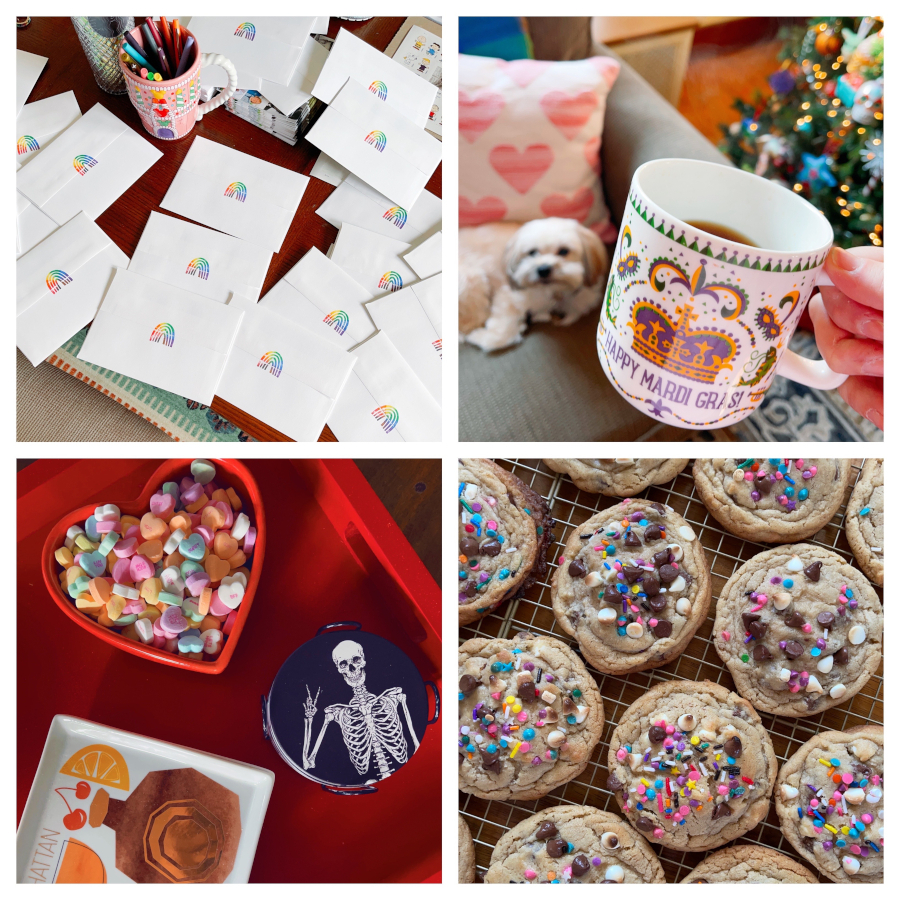 Thank you notes upon thank you notes.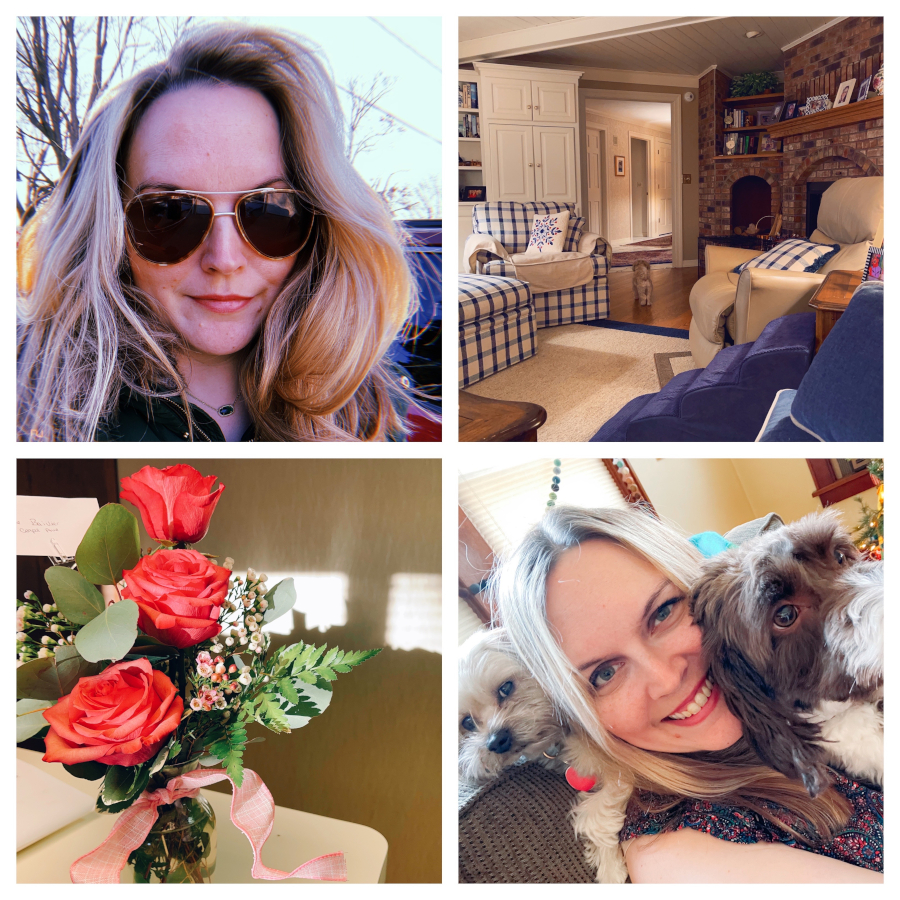 Sadie continues to look for my dad. Though less now. I think she knows.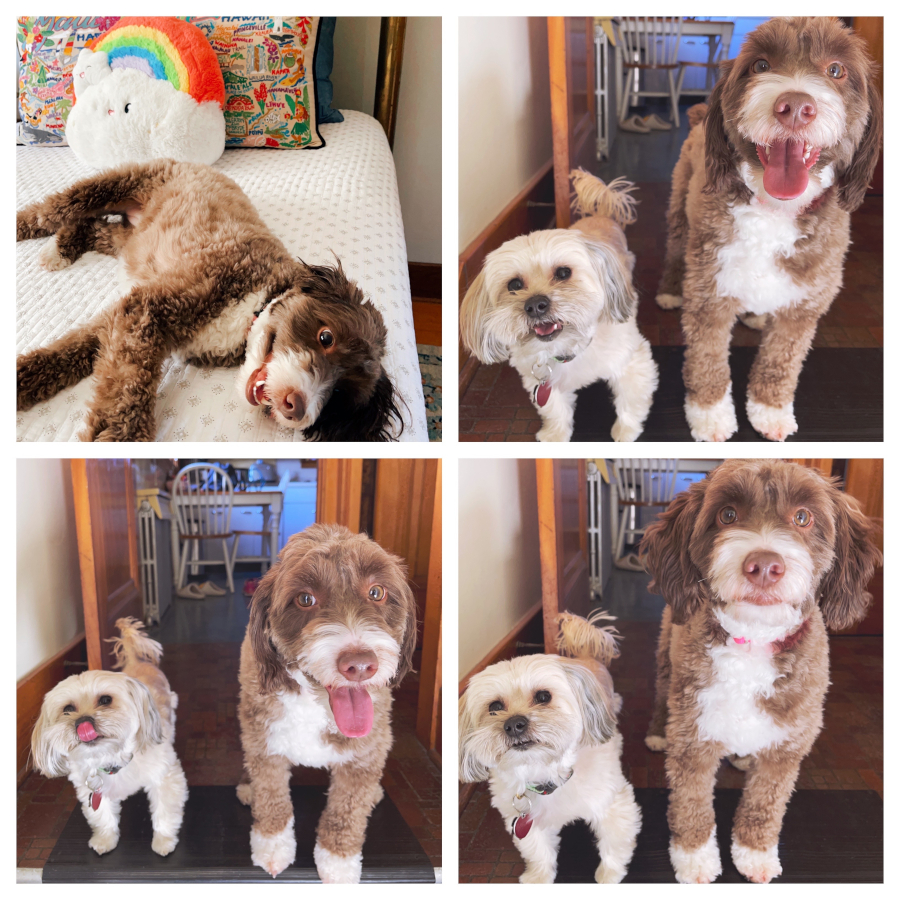 My babies!!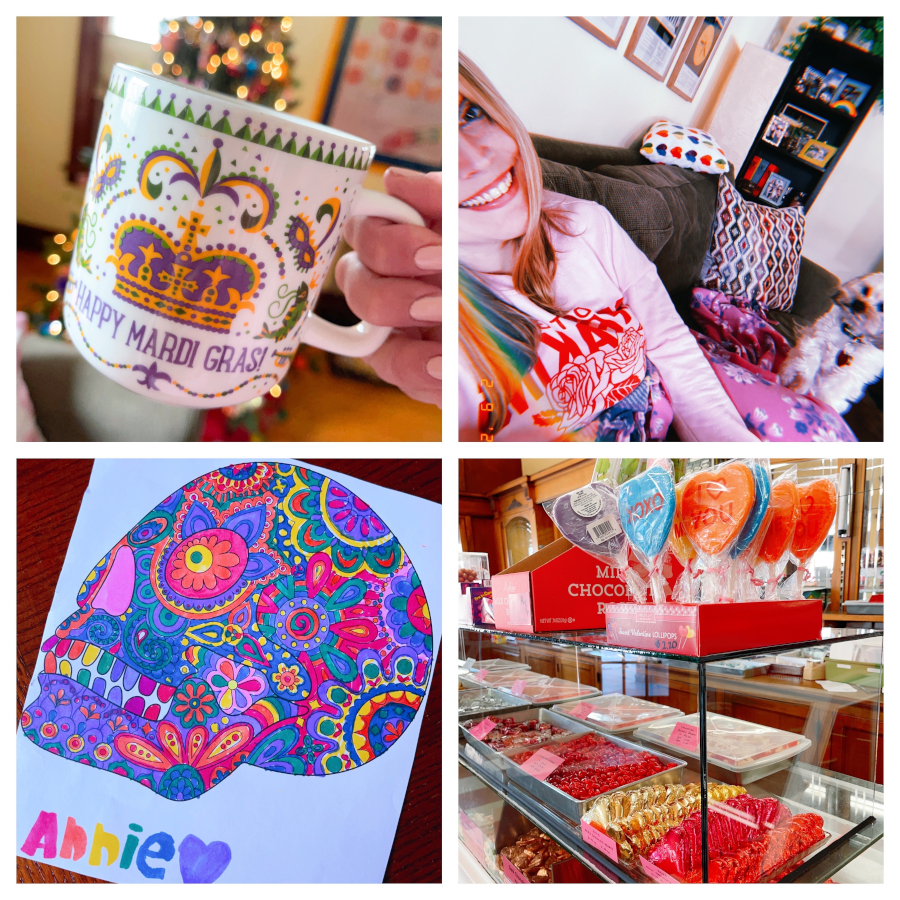 E colored that sugar skull for me. She gets me.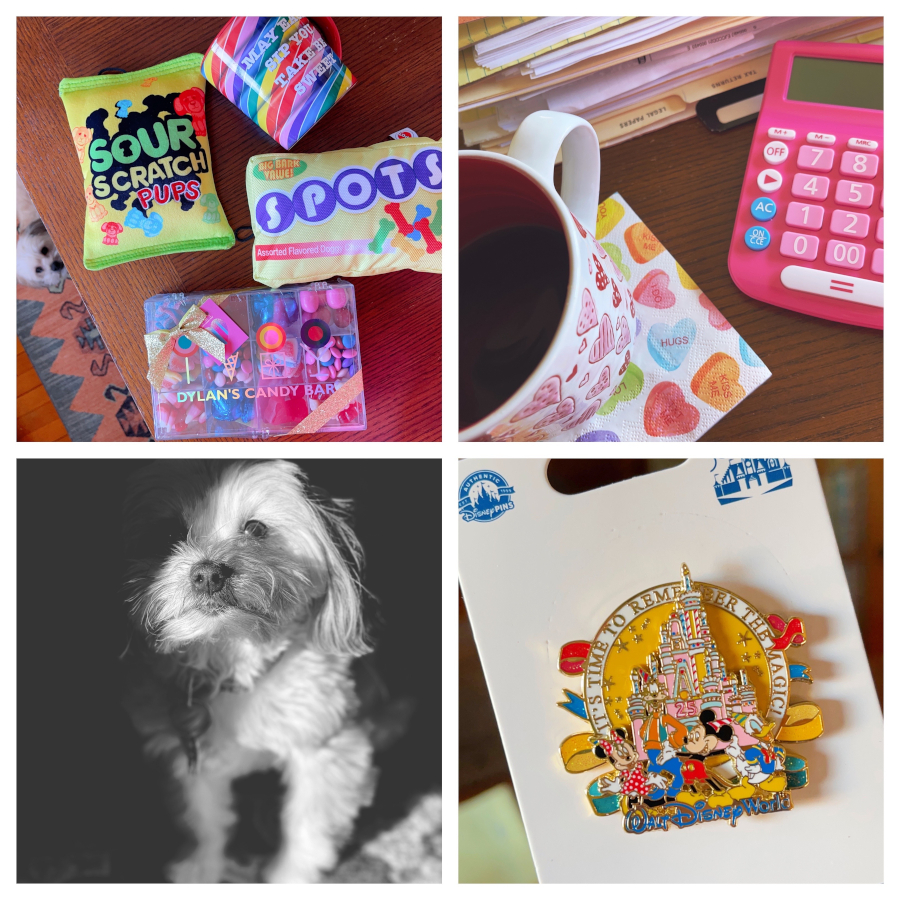 A sweet collection of gifts from the sweetest of friends.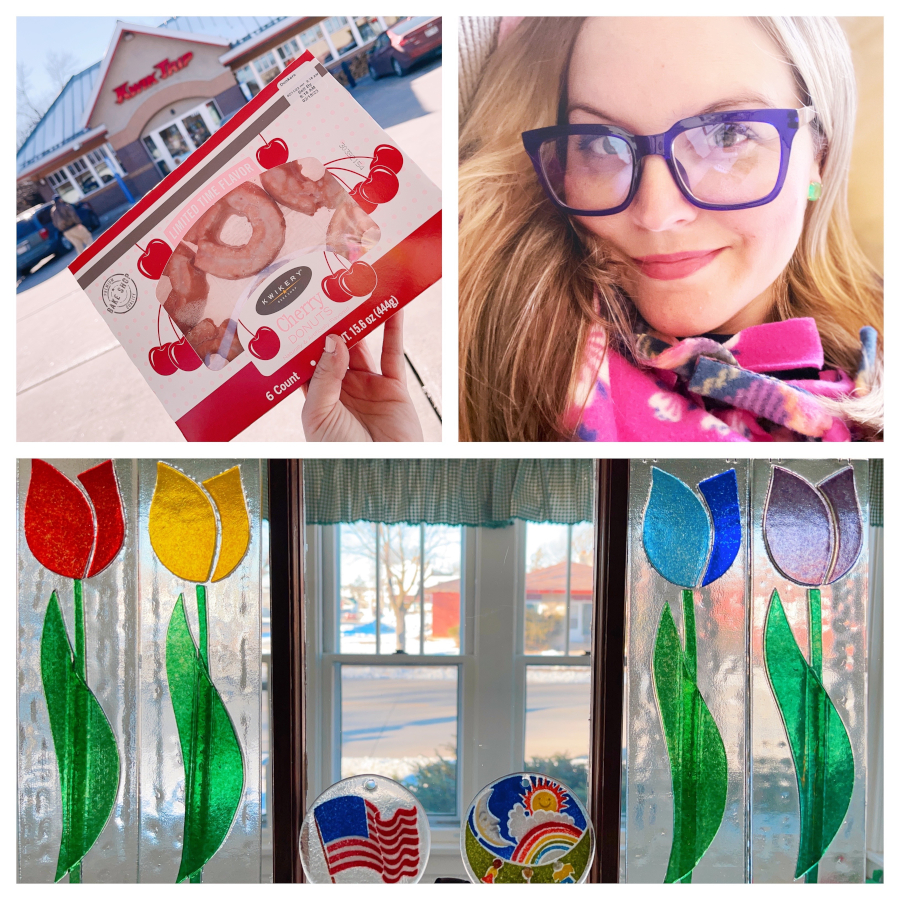 Cherry glazers are next level good.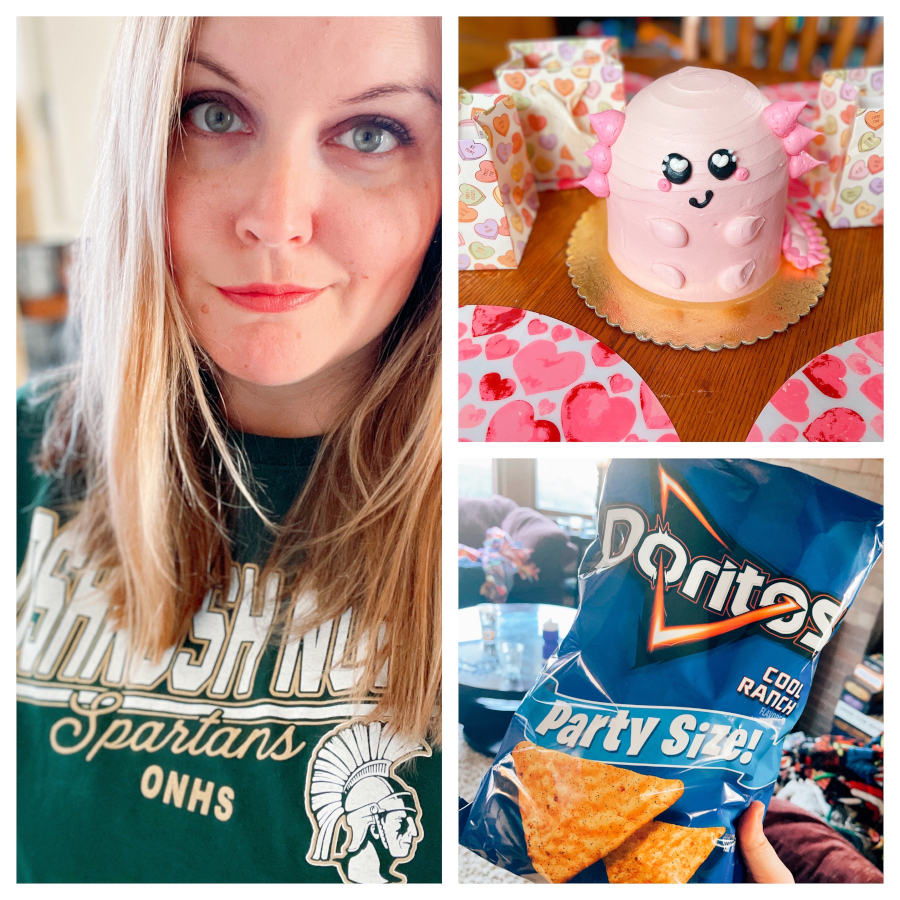 Happy almost-Valentine's Day! The kids got me sweet cards and some Doritos (swoon!). I got them an axolotl cake. Cause who doesn't love an axolotl?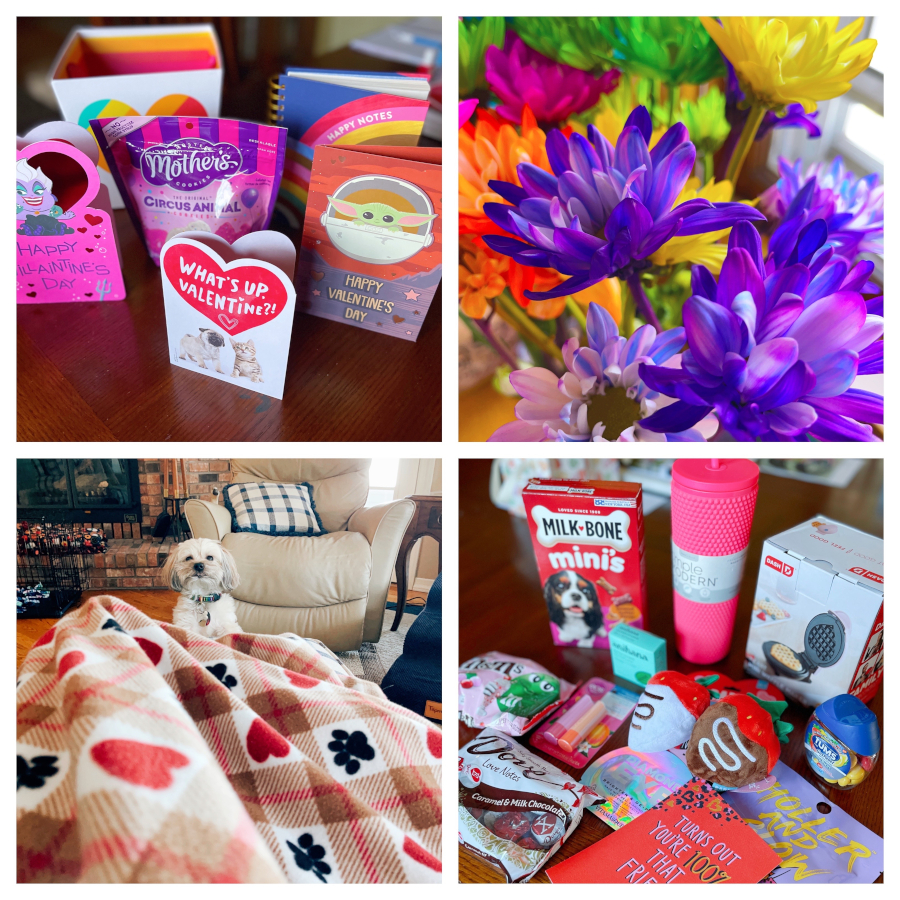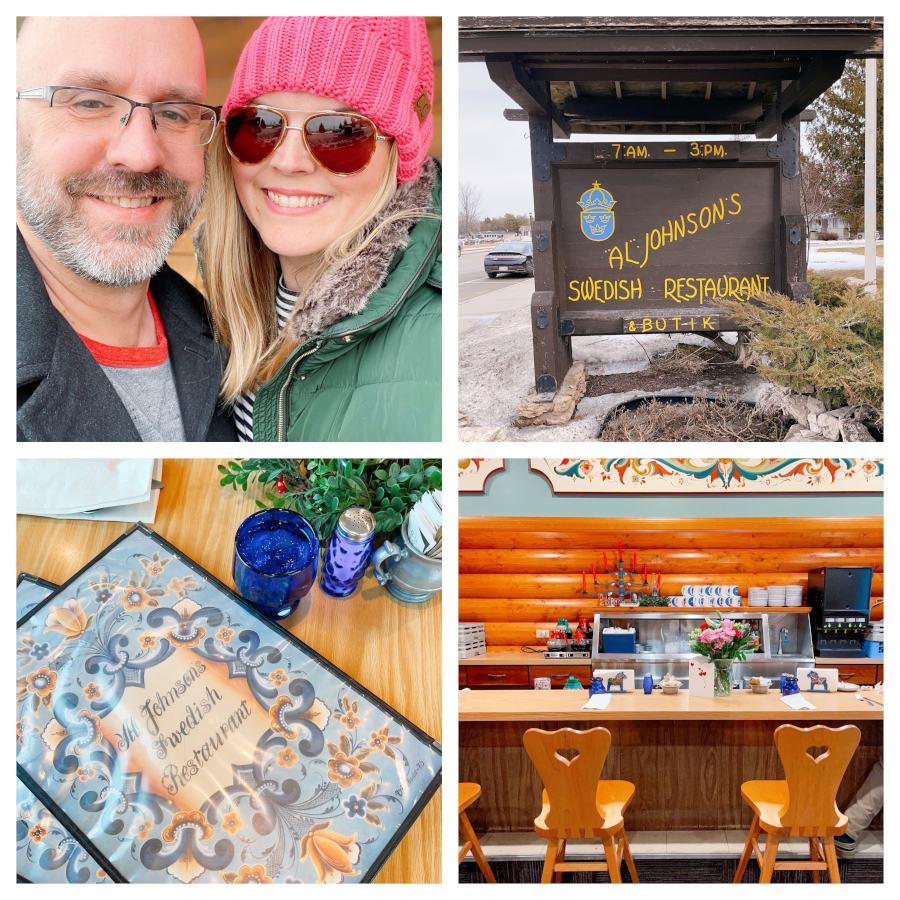 On Valentine's Day, Mike and I went up to Door County to scatter some of my dad's cremains. Heavy, sad, bittersweet, peaceful, aching day.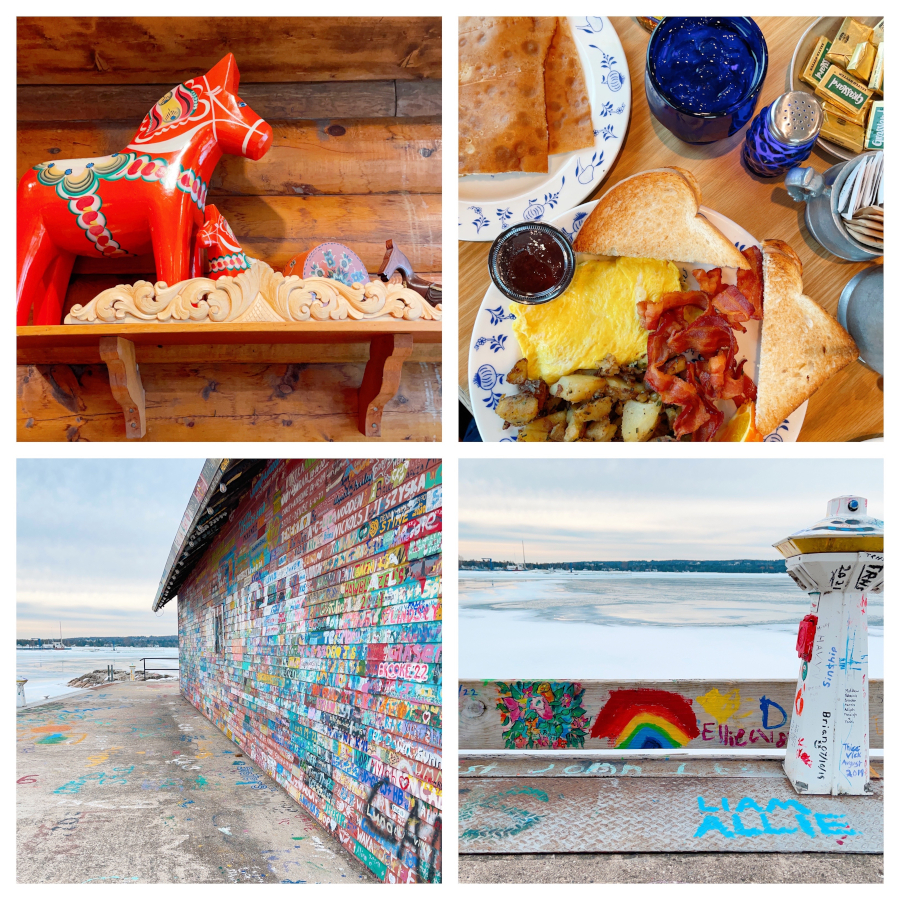 But my Denny showed up… a little rainbow. A rainbow that has never been there in all my hundreds of visits to the dock. But it was there this time.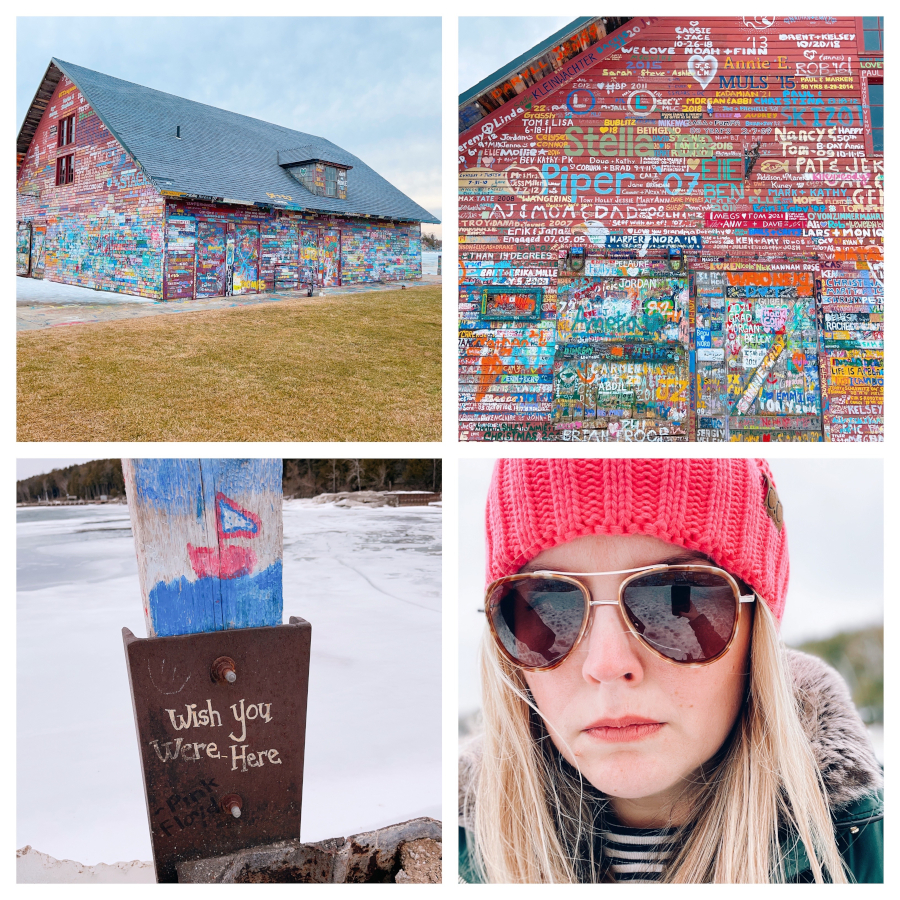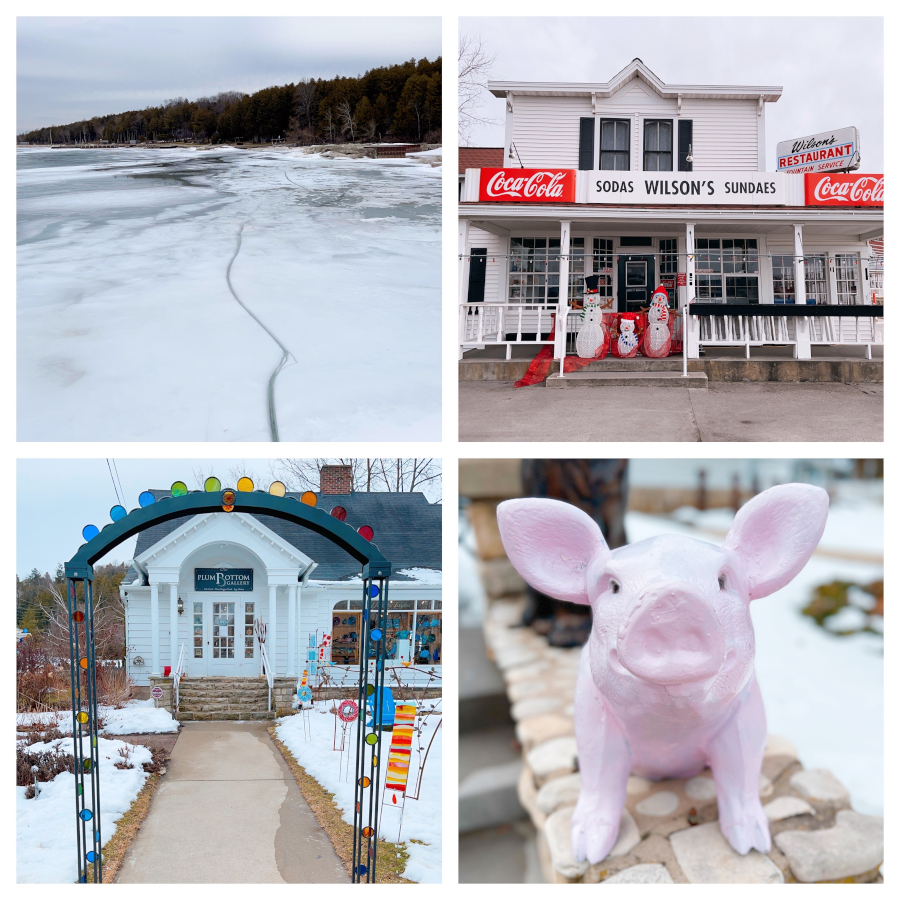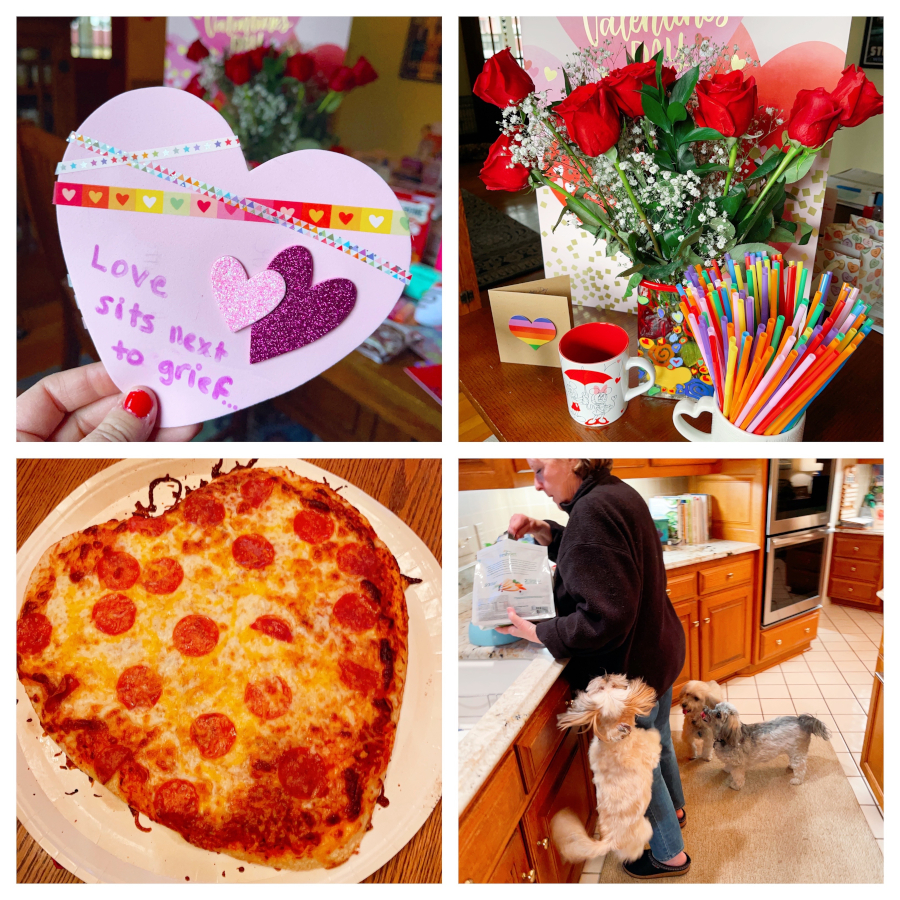 Mike made the day all the sweeter — roses, presents, and heart-shaped pizza. And a little Valentine from Annie and her kids.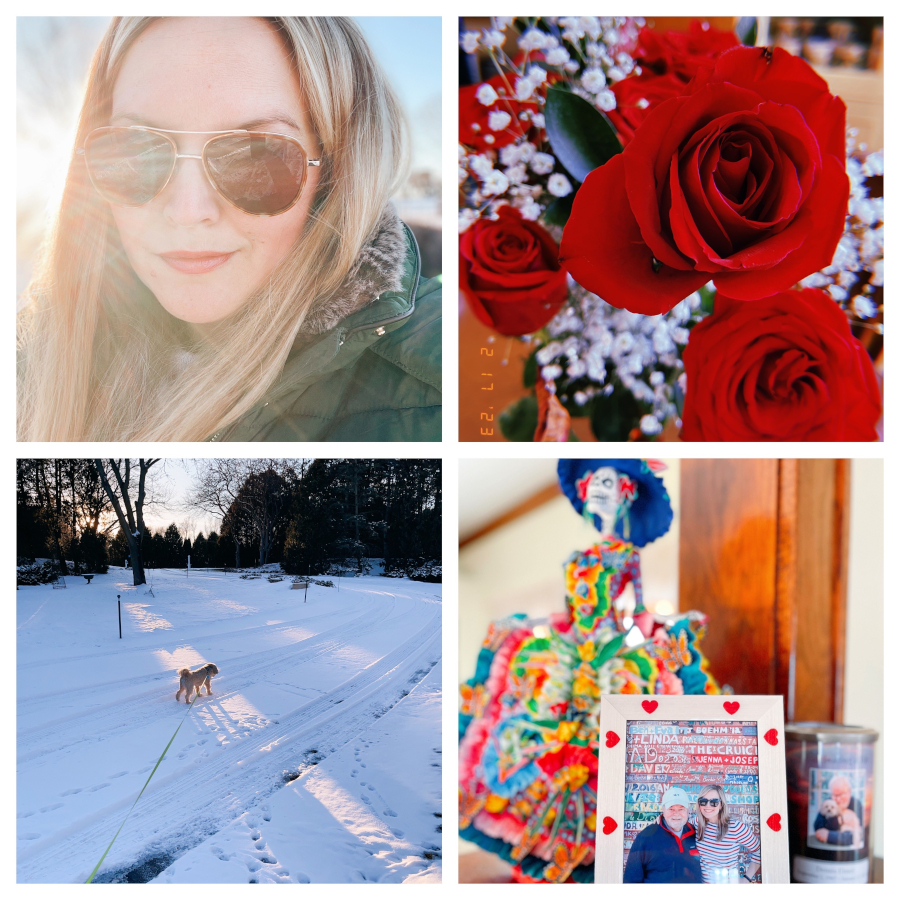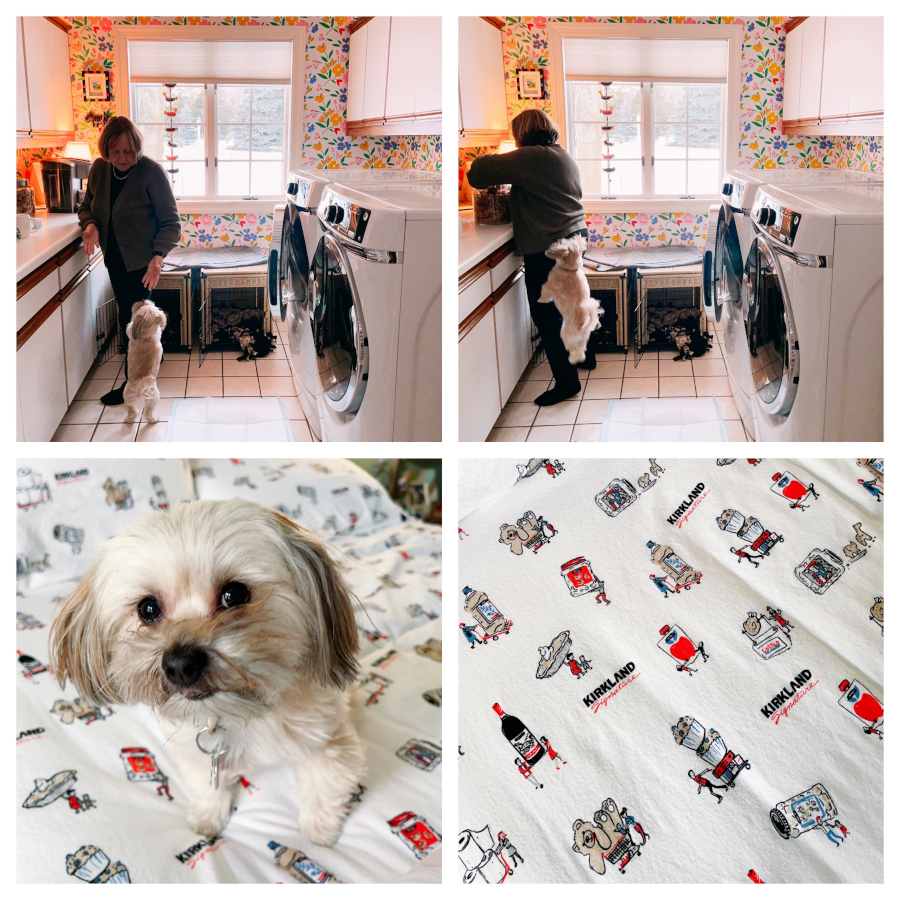 Did I get flannel Costco sheets? Yes. Yes I did.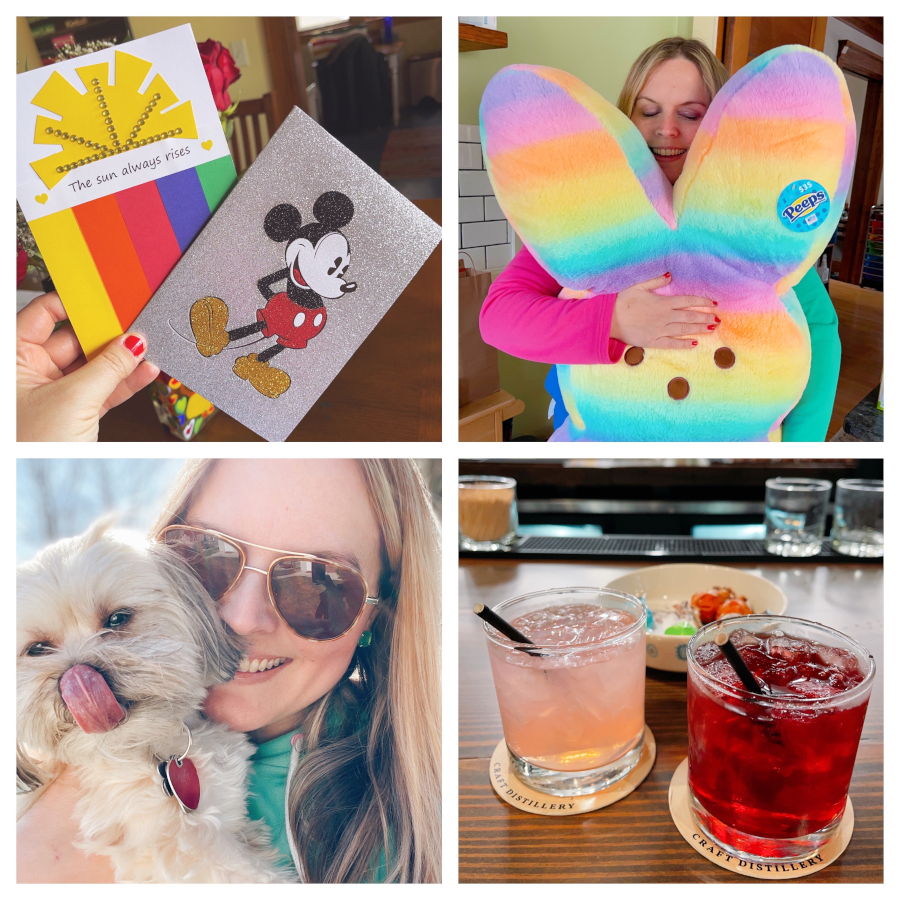 Get yourself a guy who buys you a GIGANTIC stuffed Peep because he knows it will spark joy.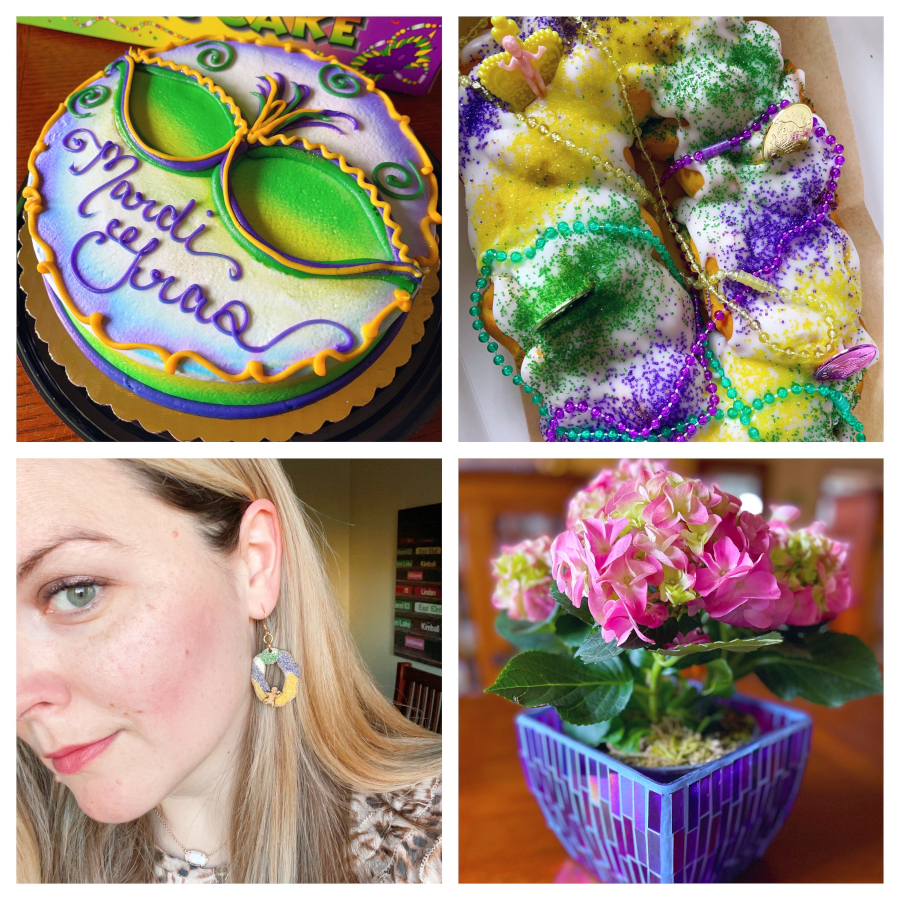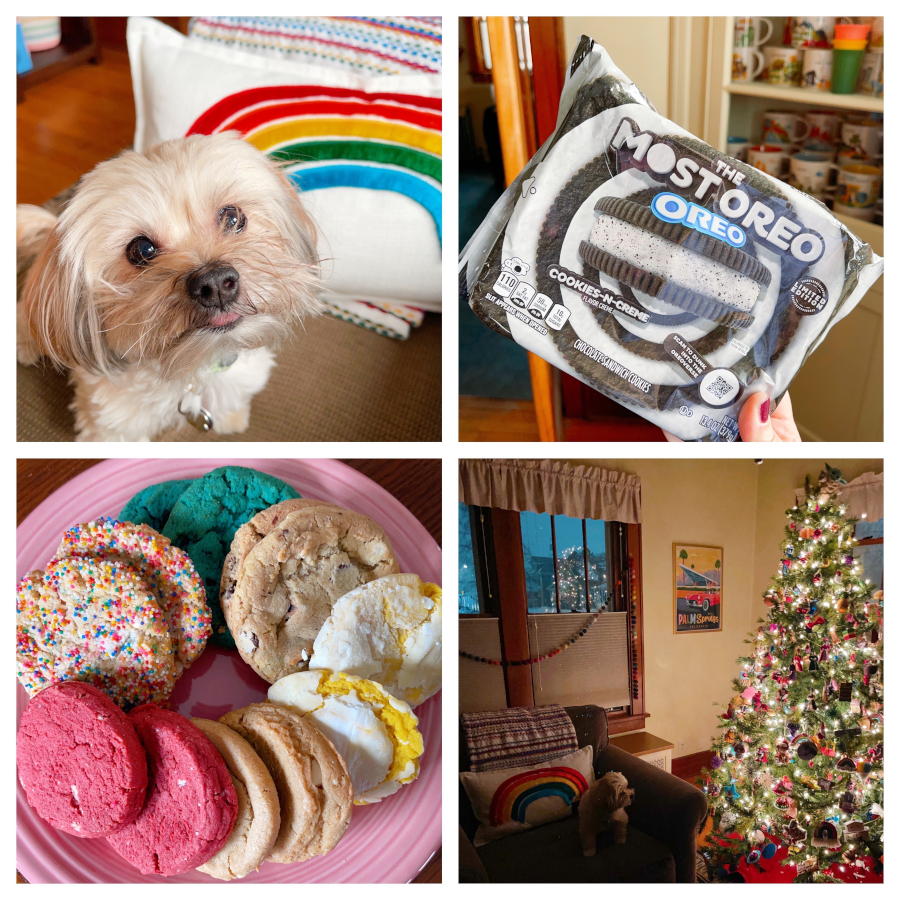 The Christmas tree finally came down. Late February. It was time.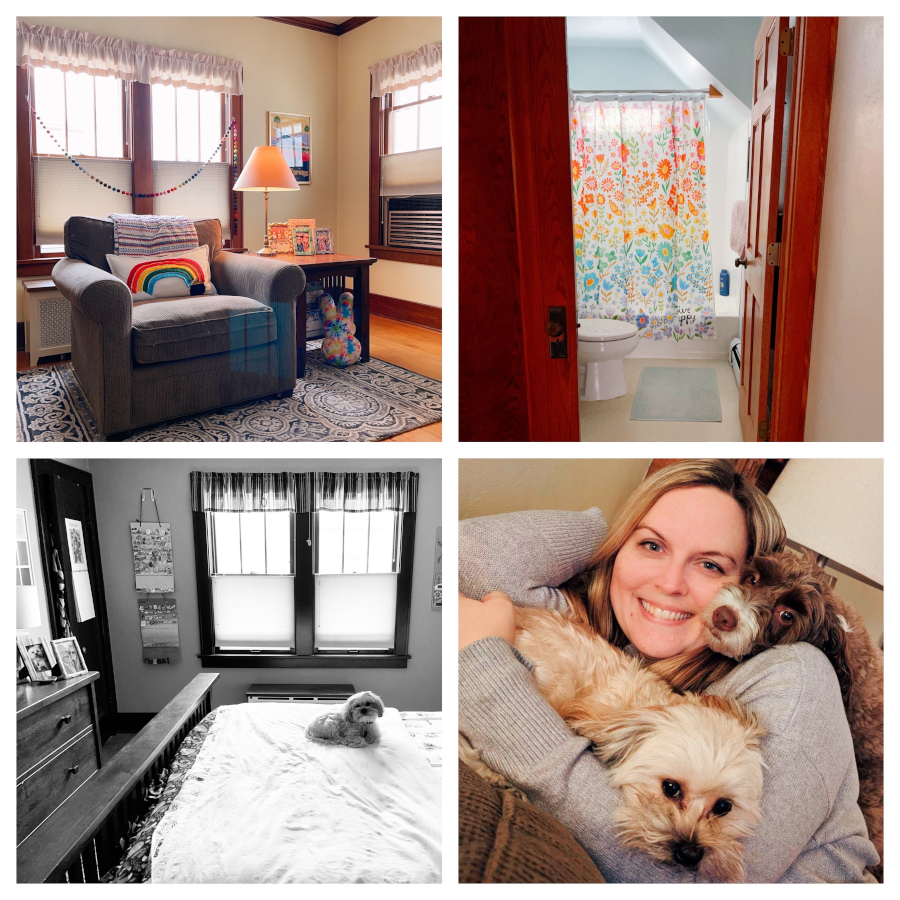 A new shower curtain because yes, I need more rainbows in my life.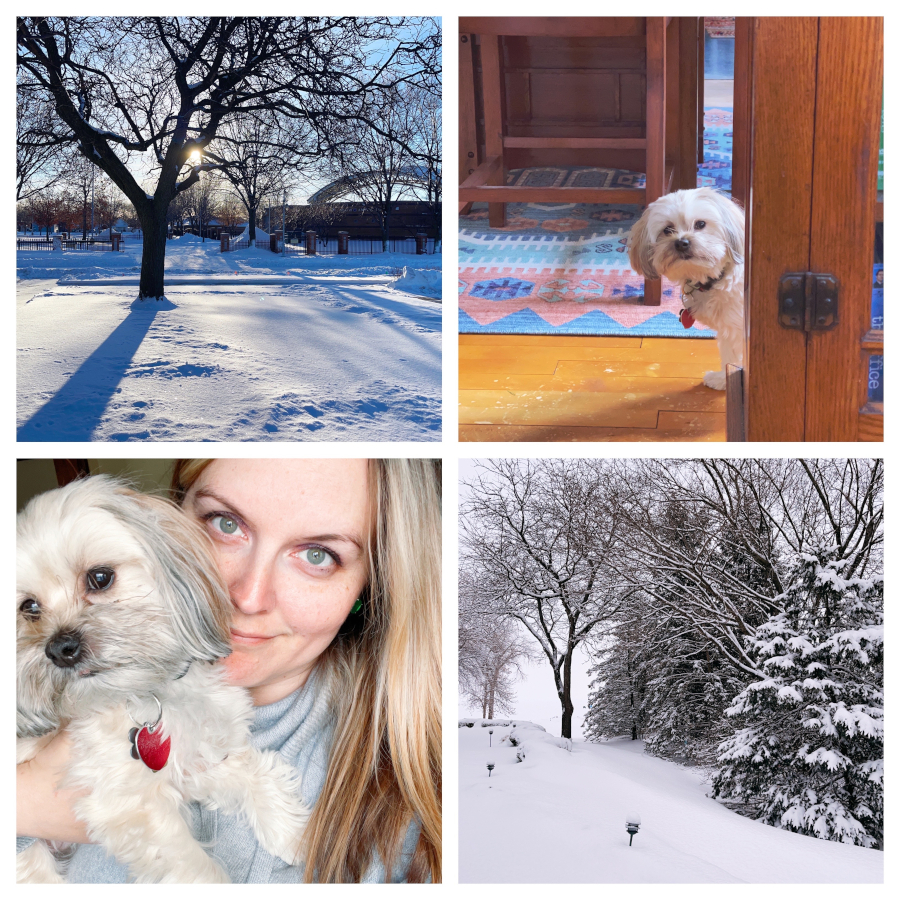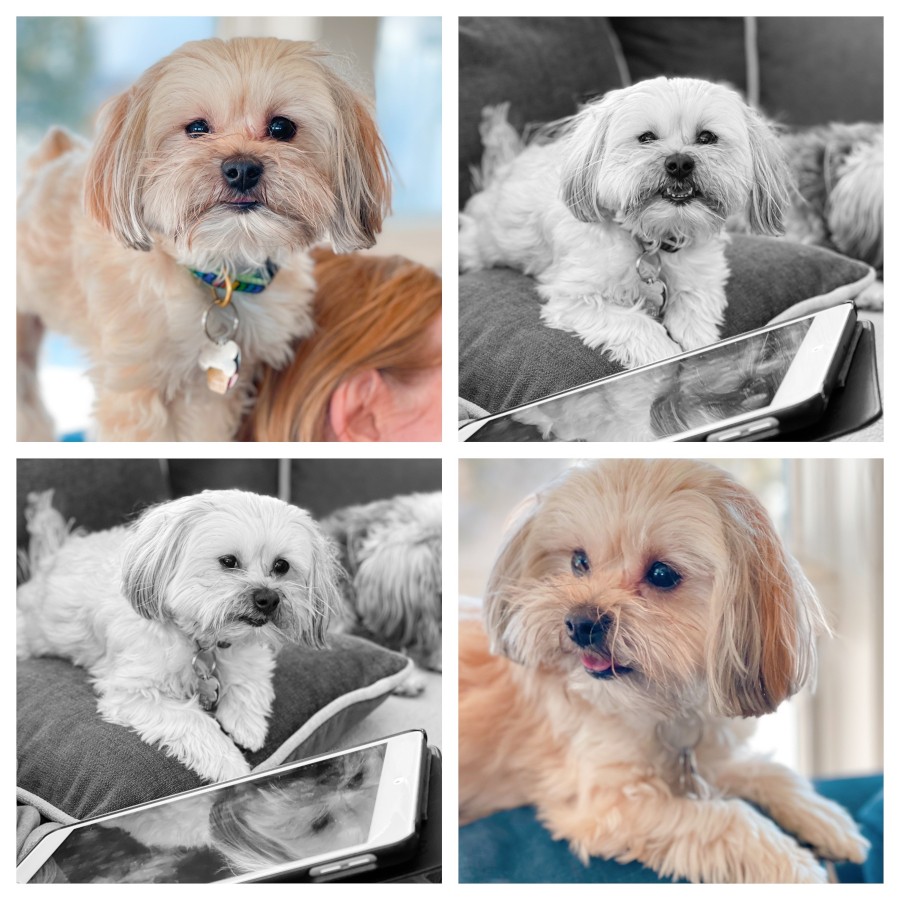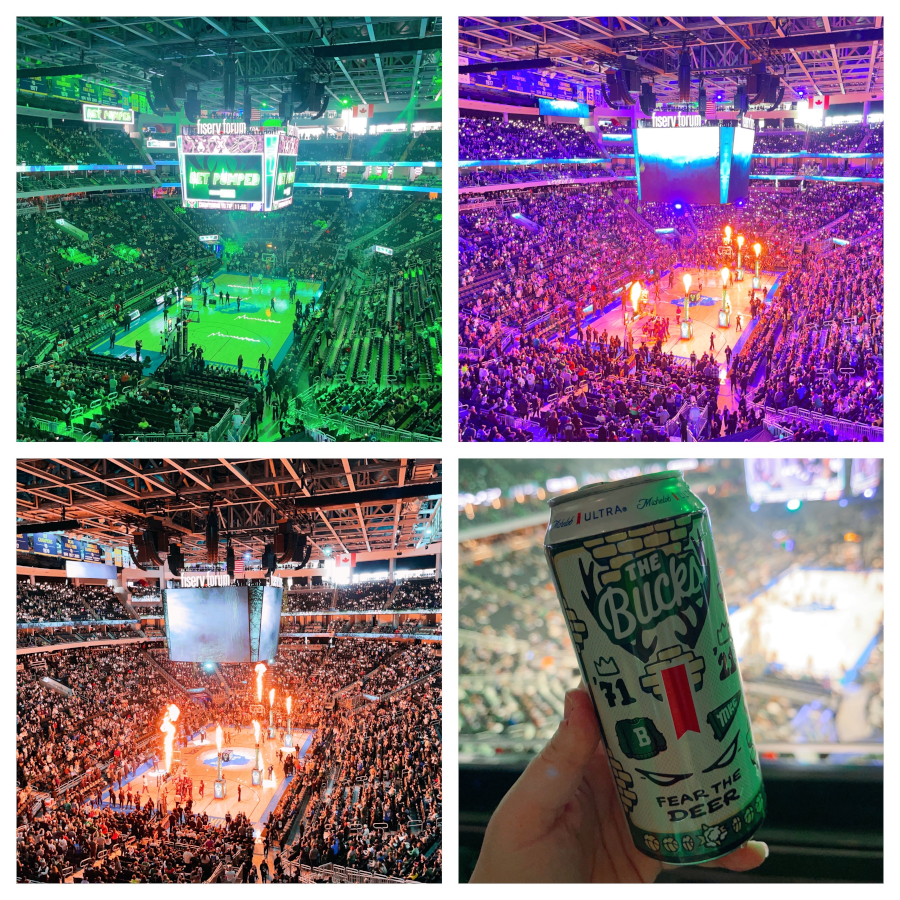 Took the kids to a Bucks game!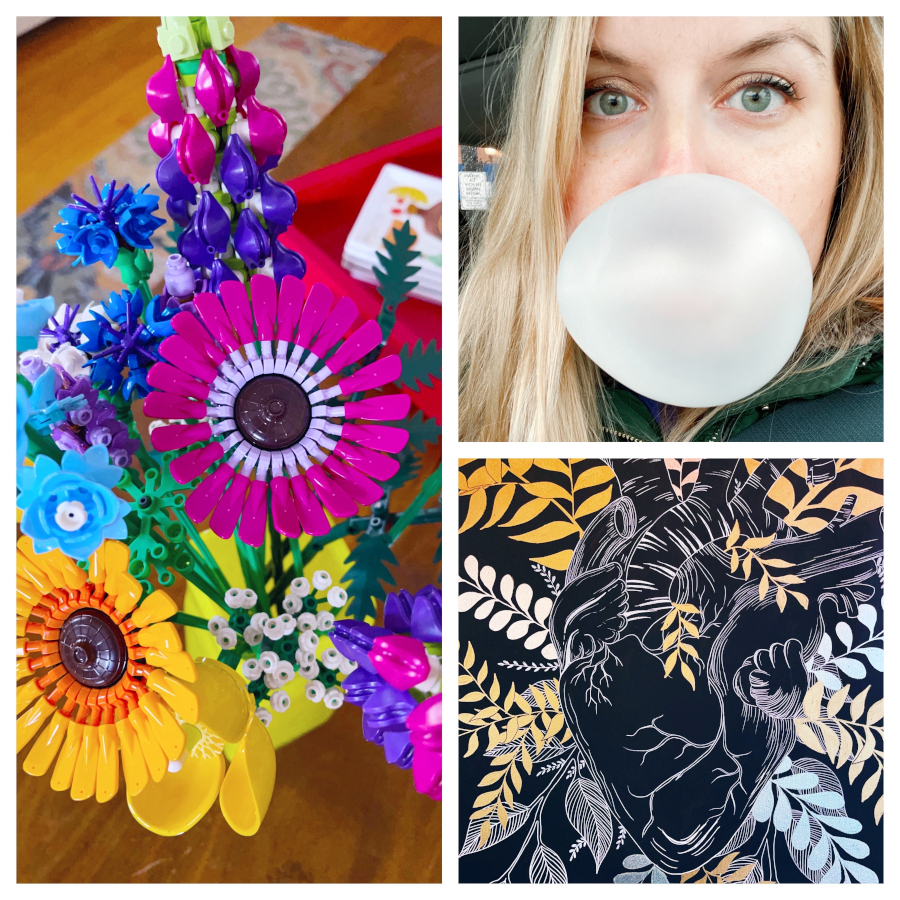 Adios, February.