March 2019
Where We Stayed:Â  Marriott Renaissance
The great thing about moms (or at least my mom) is that they are always willing to step up when your original plans fall apart.  Or never materialized to begin with.  That was the case with this quick 24 hour trip to Chicago.  I was originally planning on going with my ex-boyfriend, but notice the key word "ex." Instead of going solo, my mom offered to join me and we had a nice, quick weekend in Chicago.
I love seeing the Chicago River dyed green.  It's a fun experience and the bright green river is so unique.  HOWEVER, downtown Chicago is i-n-s-a-n-e on the river dyeing day.  INSANE.  If you hate crowds (drunk crowds, no less!), this is not the event for you.
We arrived on a Friday afternoon and grabbed some deep dish pizza for lunch/dinner.  I fall squarely into the camp of people who love deep-dish pizza.  It's more like a casserole than pizza and I unabashedly love it. My mom went back to the hotel (because it was raining and oooo boy, she doesn't do rain) and I walked around downtown to get my steps in.  Nothing like a FitBit to make you super aware of your daily steps!
The next morning we woke up early and headed down to the river to watch the dyeing.  It happens between the Michigan and Columbus bridges and the area fills up quickly.  We left our hotel at 7:45am, snagged a spot along the river by 8am, and stood around for an hour waiting.  It was worth it though!  After the river turned sufficiently green, I went in search of some baked goods and coffee for breakfast — and then we hit the road back to Wisconsin.  Even though it was a short trip, we had a great time & I'm glad my mom was willing to join me!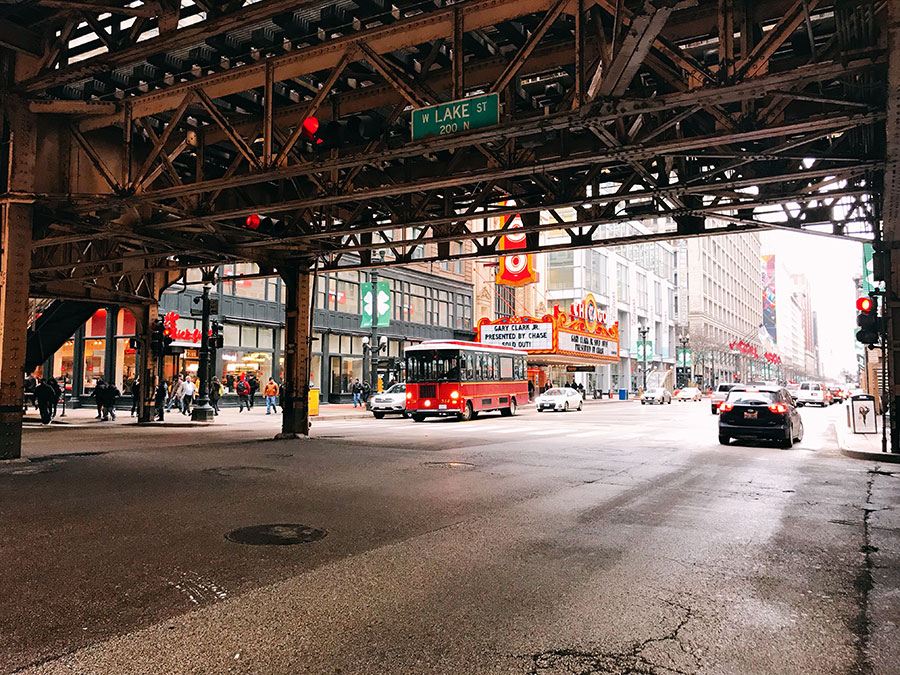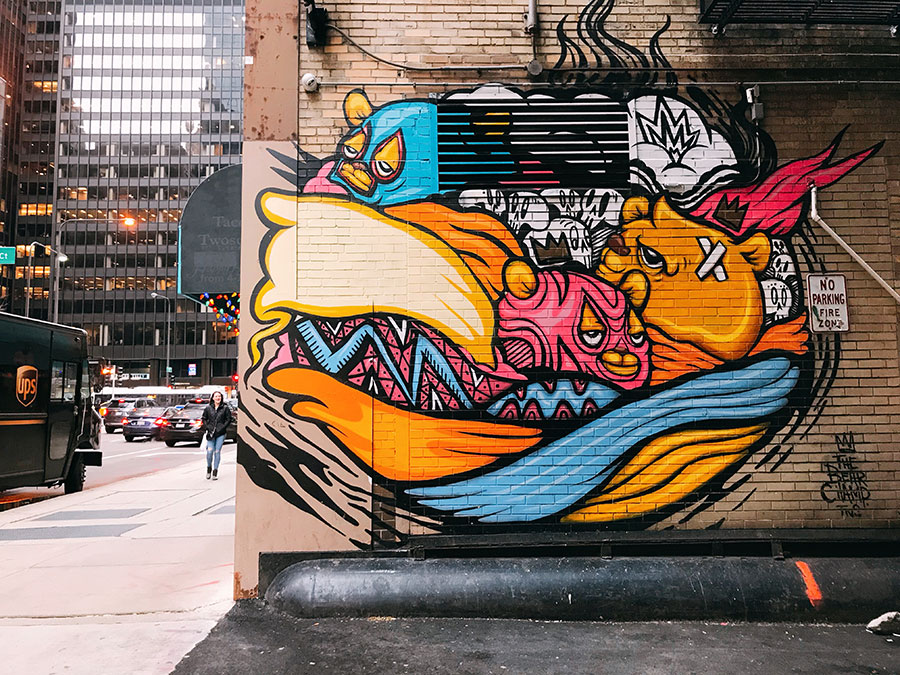 Hello, my name is Annie and I love murals.

Pizza time at Giordano's!  And a cute little taco place on Lake St. that I must try next time! I will follow Christmas lights like a moth to a flame.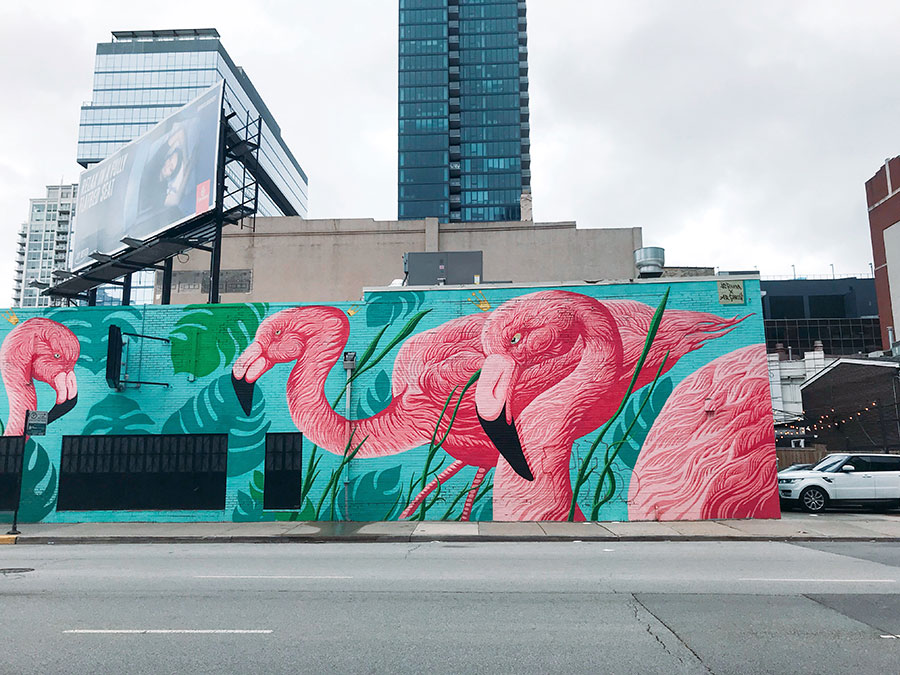 A flamingo mural! A dream come true!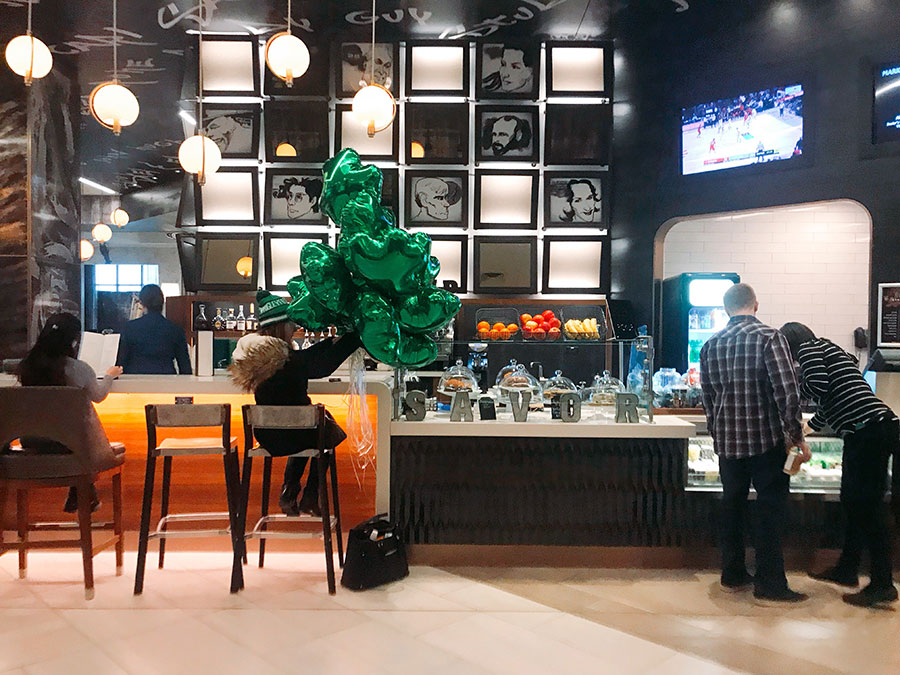 Shamrock balloons in our lobby.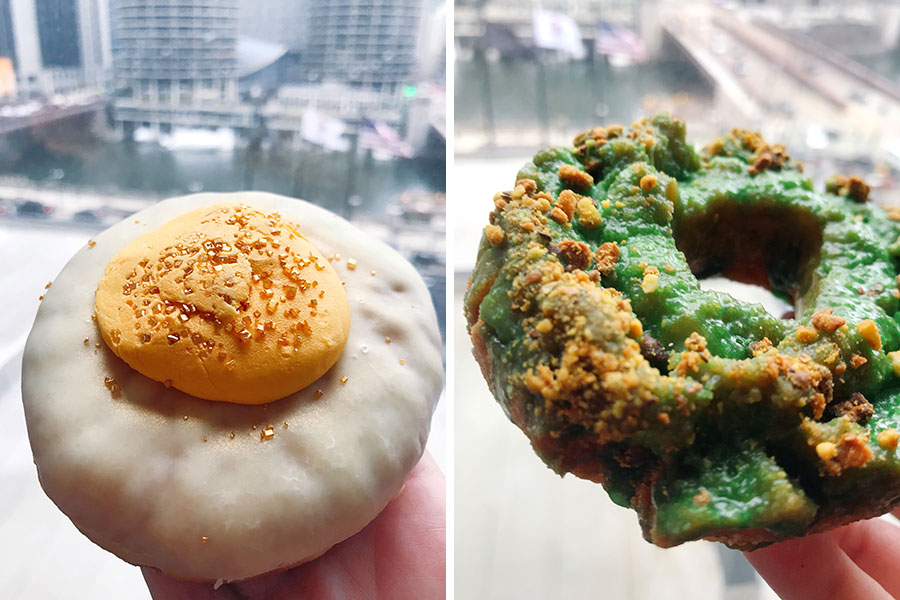 I must eat donuts on every trip! These are from Firecakes.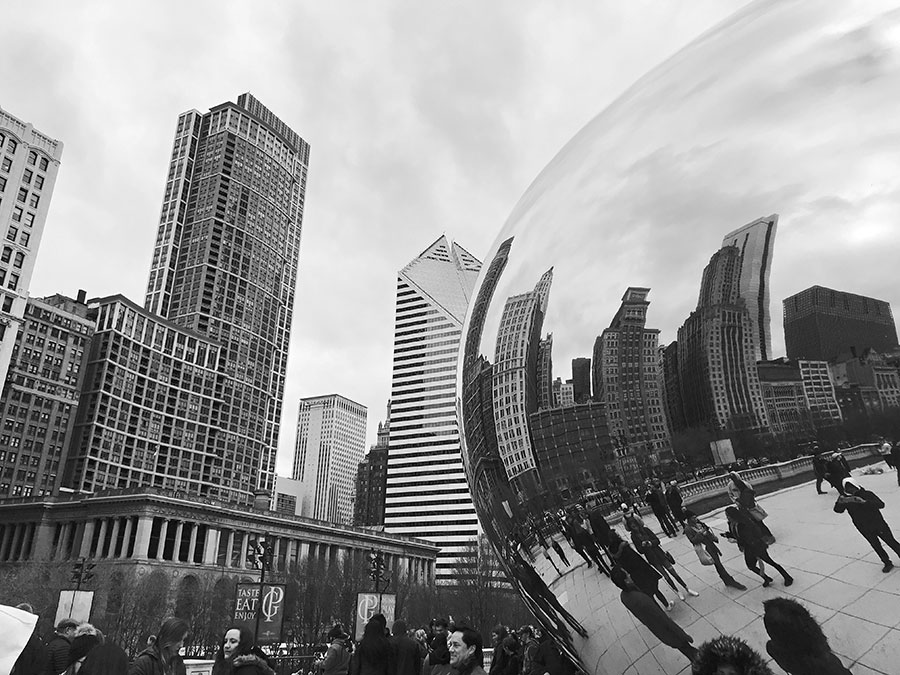 I also must visit the Bean on every trip.  It's a compulsion.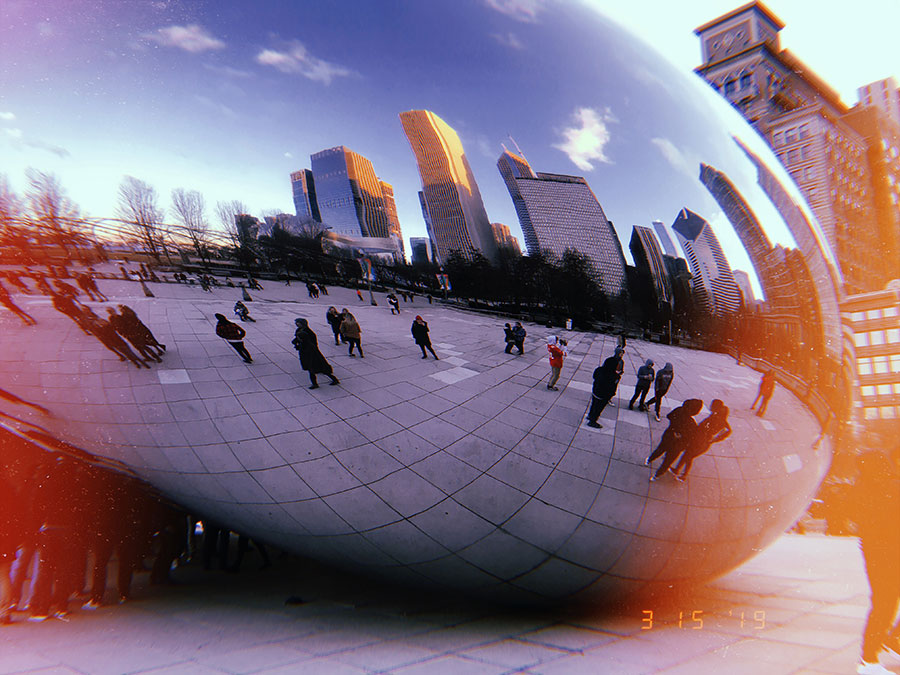 The Huji app adds a 1990s filter to photos.  It's kinda fun to use every now and then!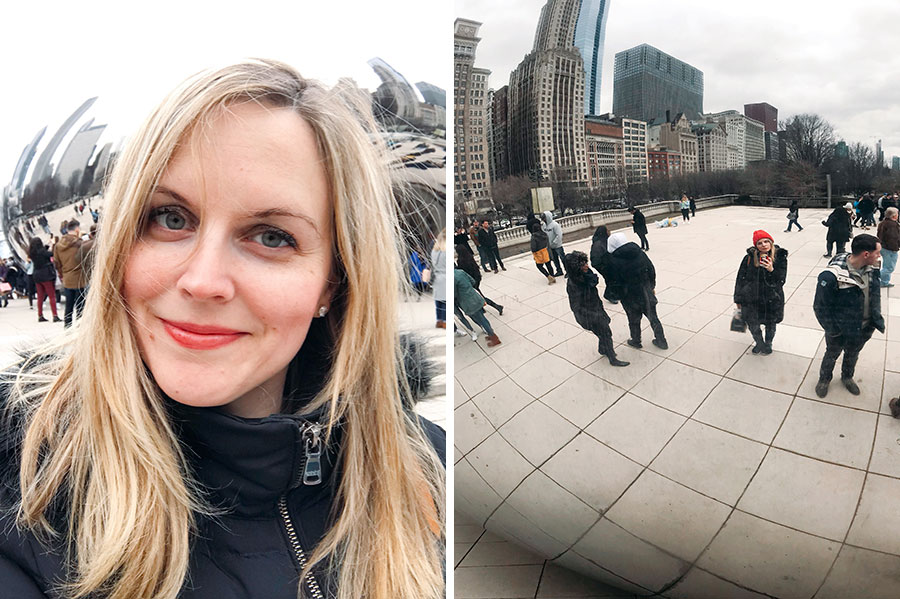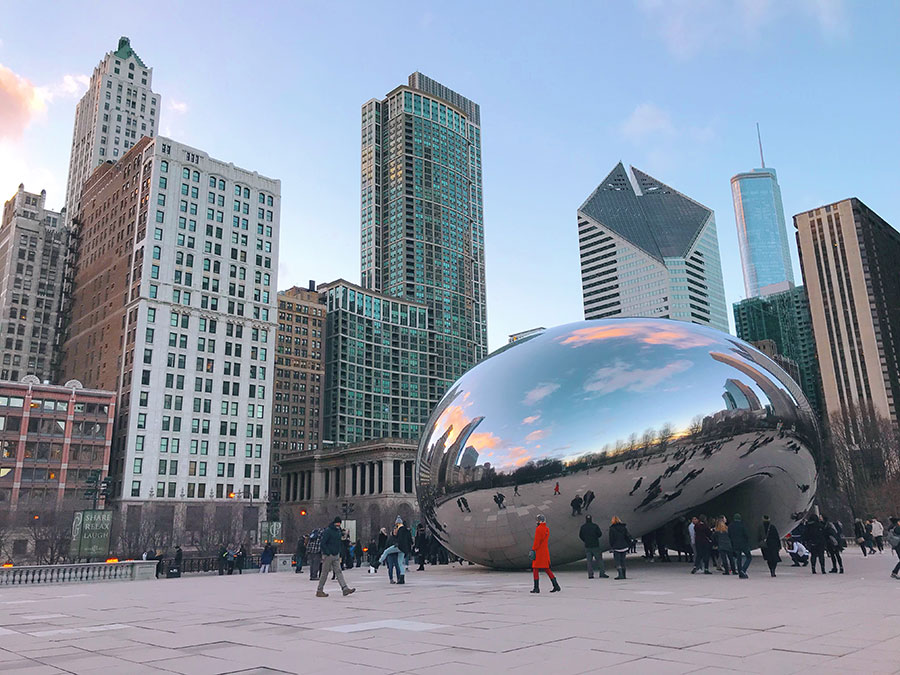 Sometimes I wait and wait and wait for someone to walk by who really stands out from the black-winter-coats crowd.  This was my girl.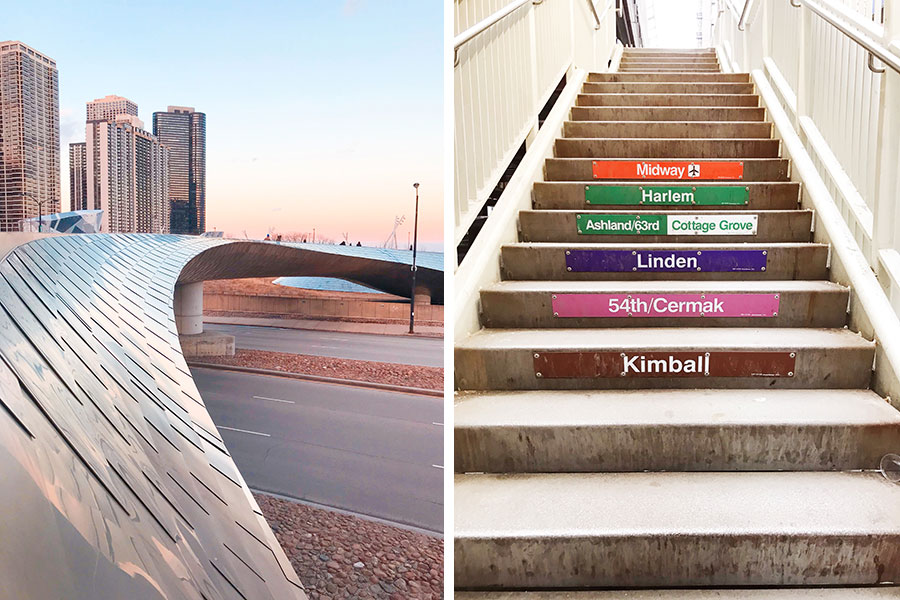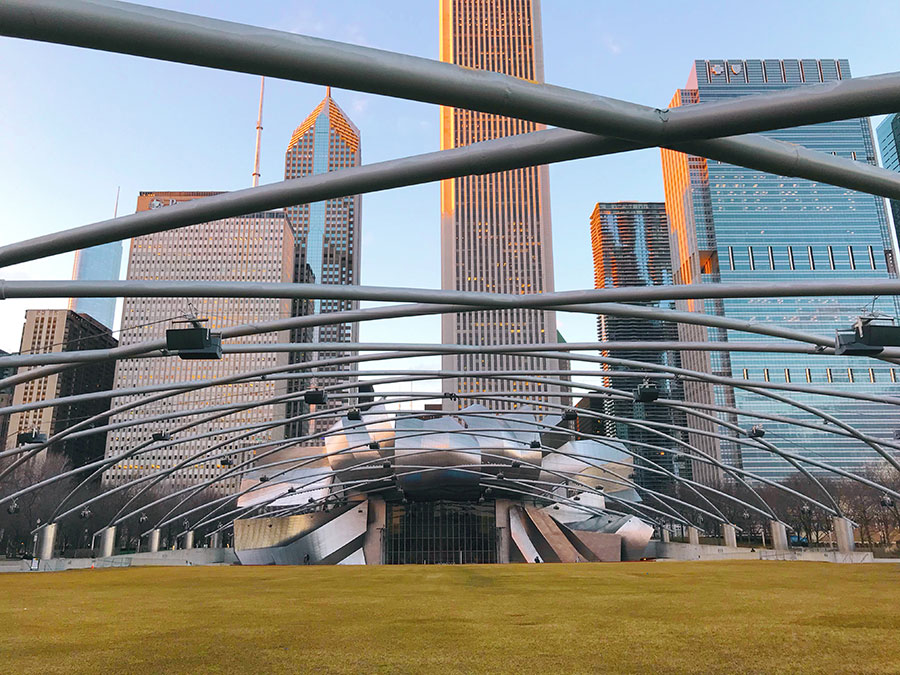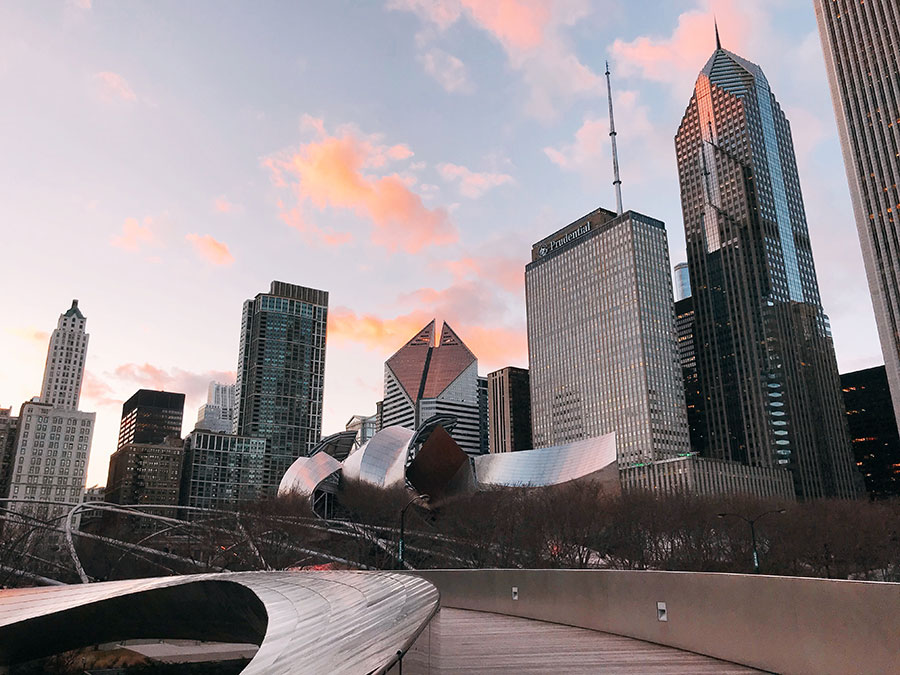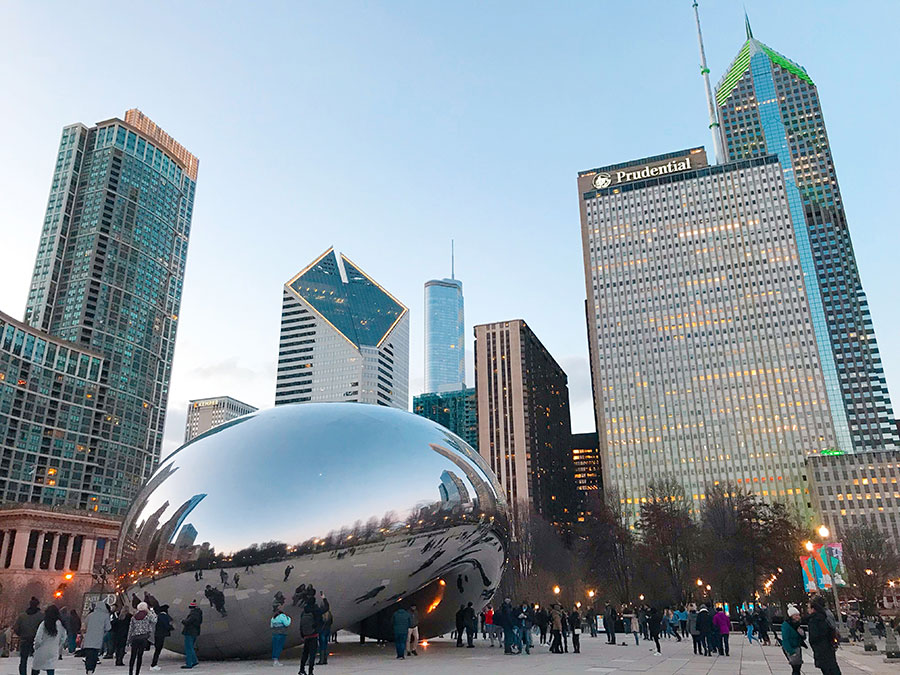 Many of the city buildings were lit up green at night for St. Patrick's Day.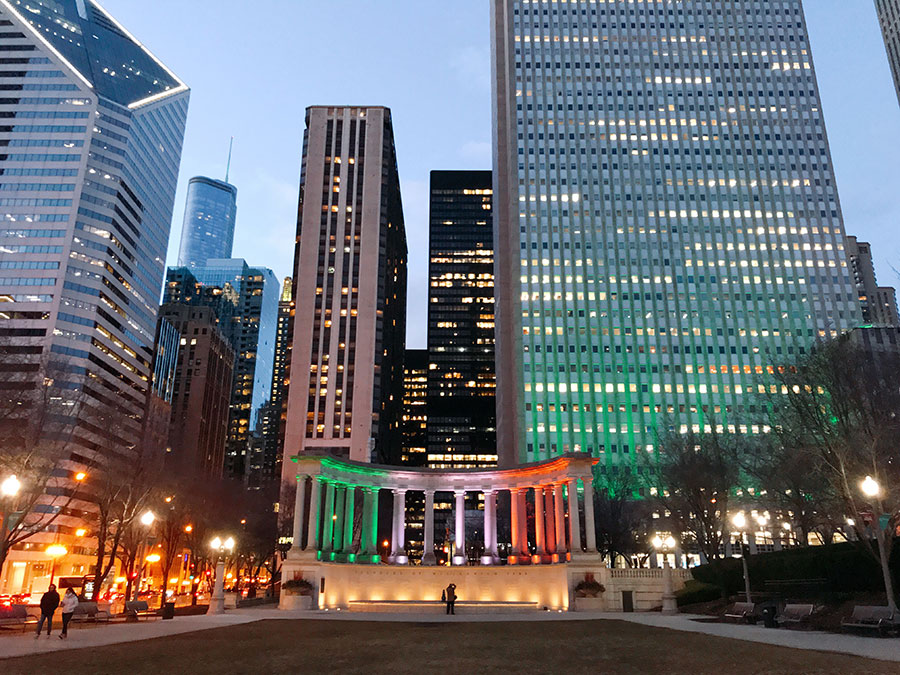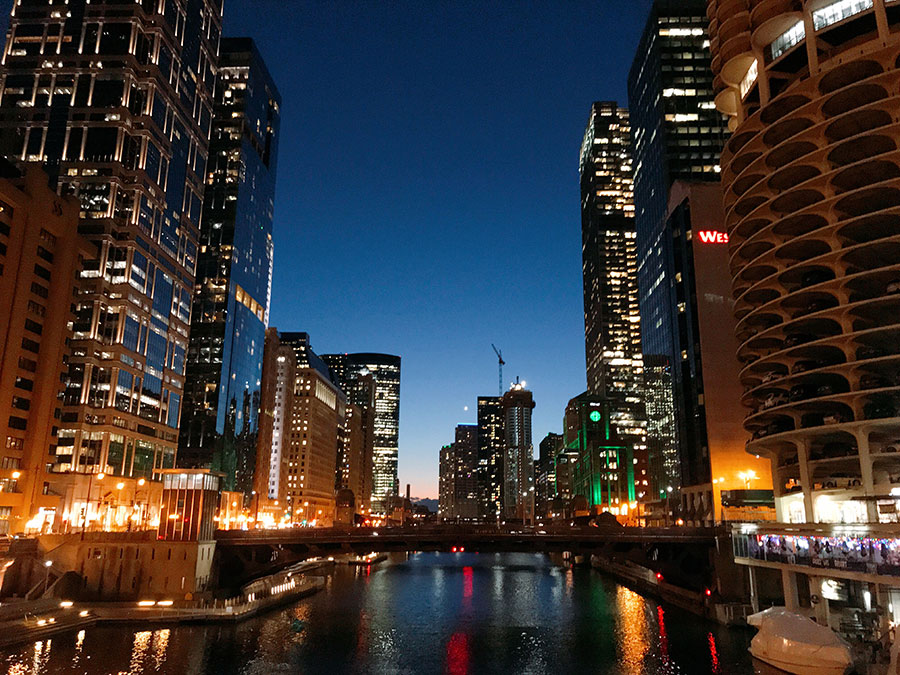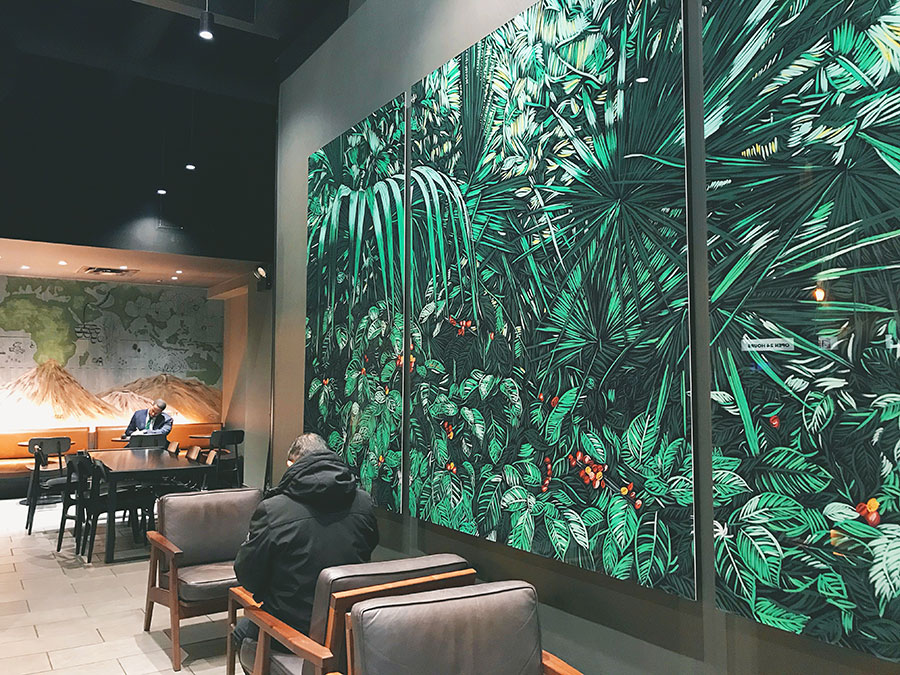 The next morning I went to Starbucks and fell in love with that emerald green wall-hanging.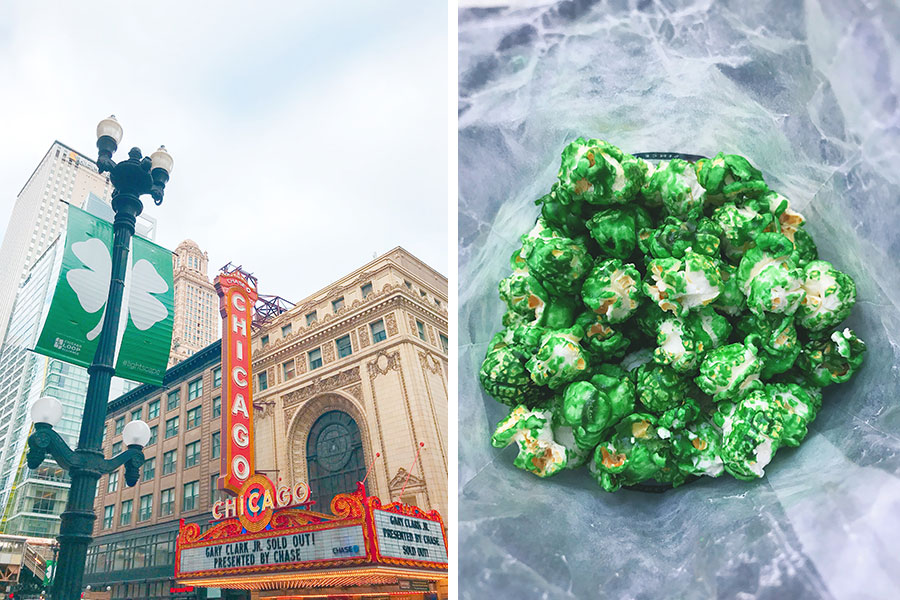 Garrett's had a new, festive twist on their normal caramel corn.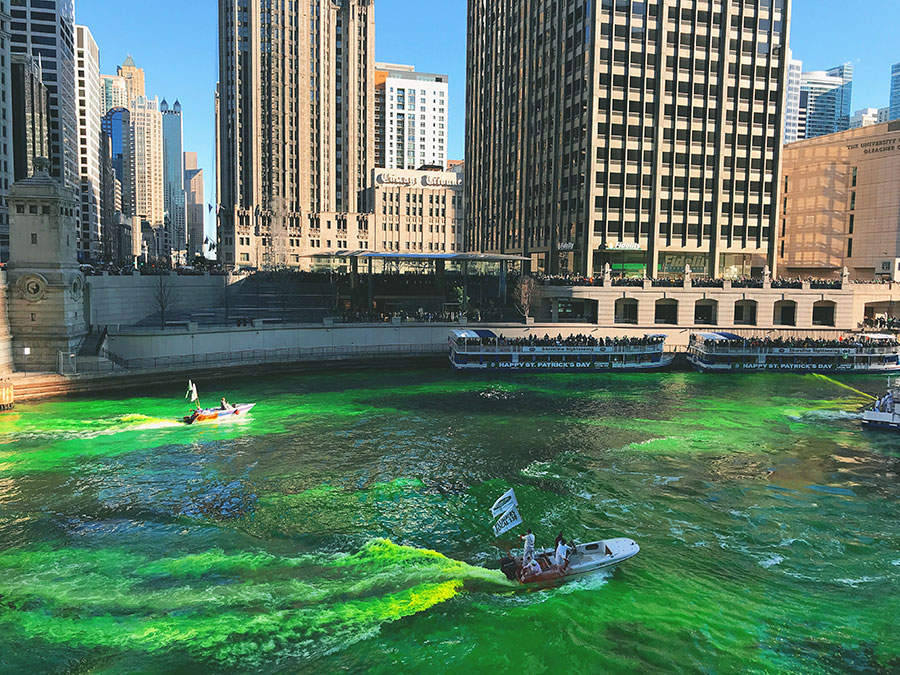 GREEN RIVER!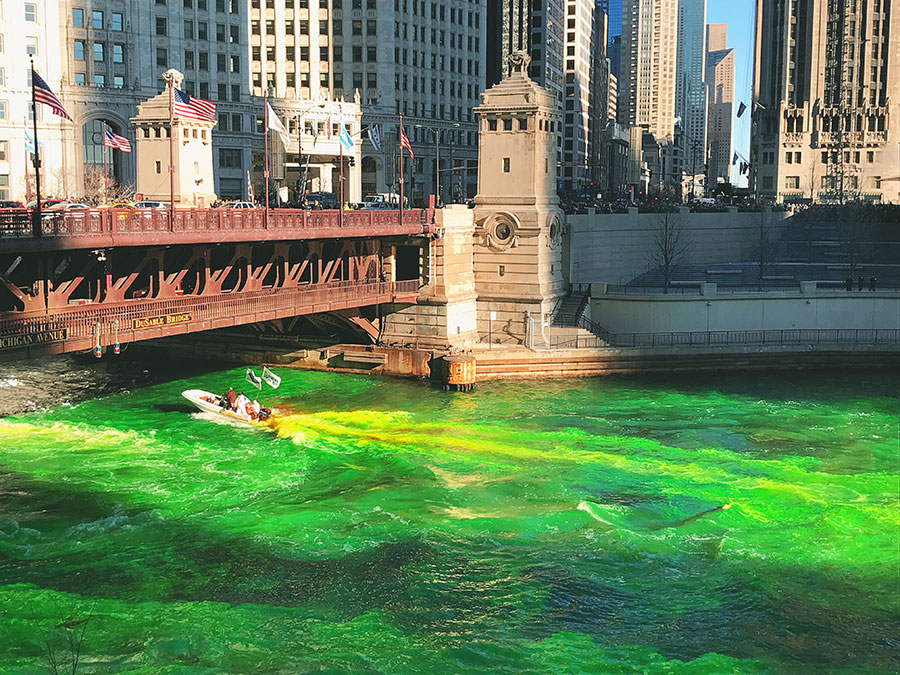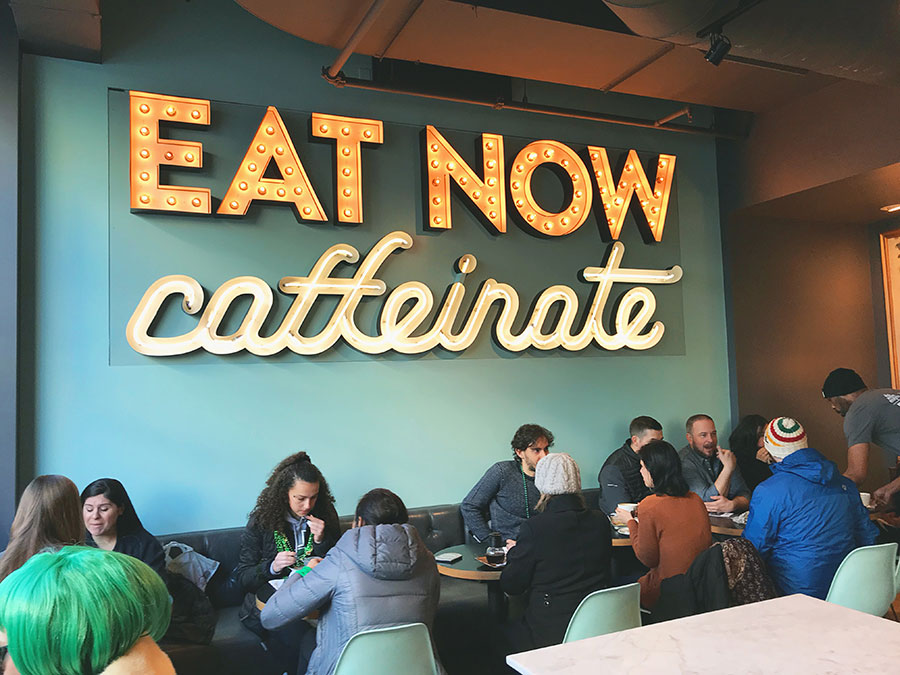 Goddess & the Baker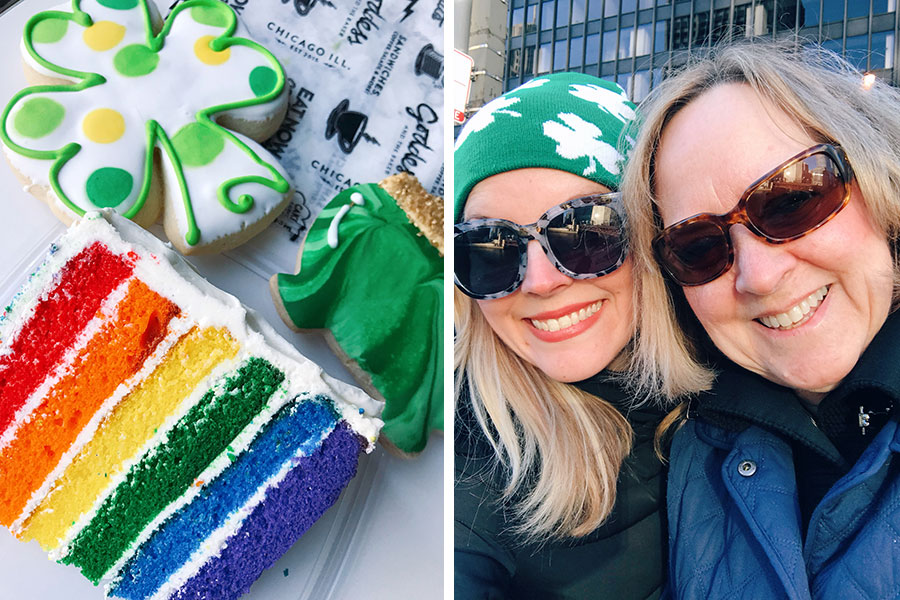 'til next time, Chicago!